Flat Top with Charlie
July 12th -2014 ~ Blog # 648
(Brigitta)
We climbed Flat Top, with Charlie and his two daughters. At the beginning of the hike here were these strange short trees that all the kids climbed around in. Then half way up we took a break and climbed on the wood forts and talked to other people. there was a lot of dogs, running around and one followed us up. Closer to the top it got steeper, enough that you had to use your hands. At the top, We built towers out of rocks and took pictures. From the top you could see all of Anchorage, and the Chugach Mountains! On the way down the kids ran a head and hid behind trees and jumped out in front of the parents. Then we went to a "reunion" in Anchorage.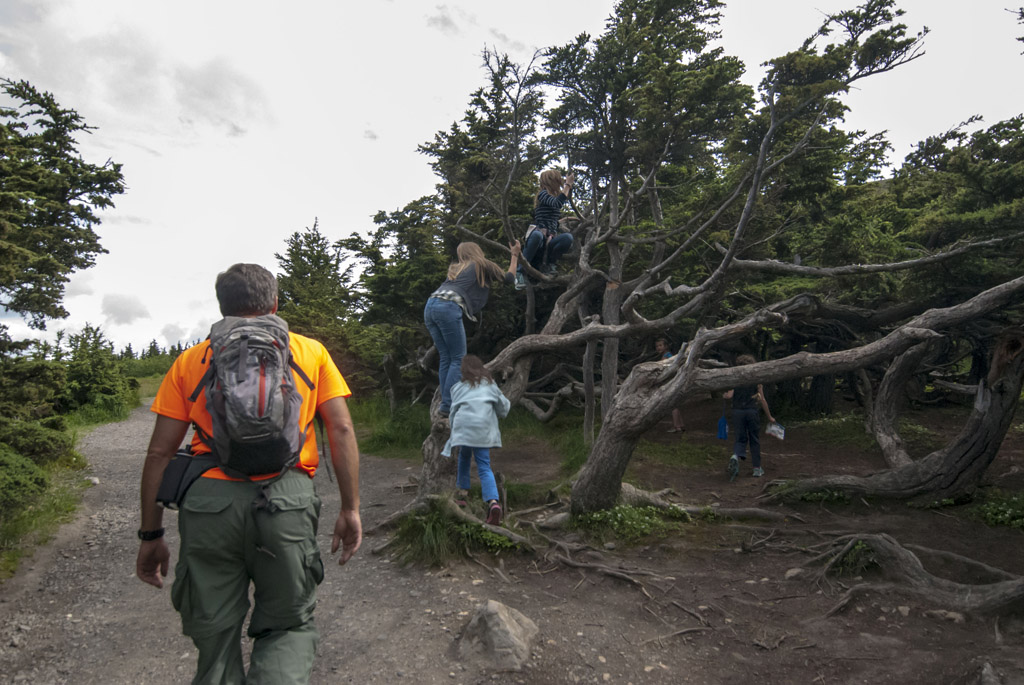 001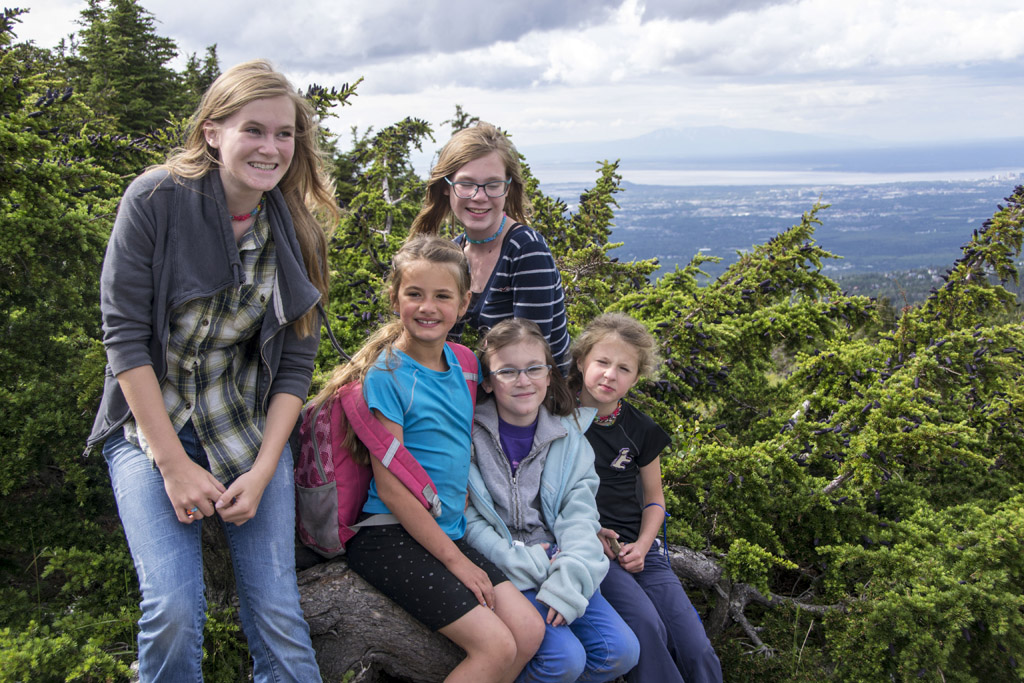 002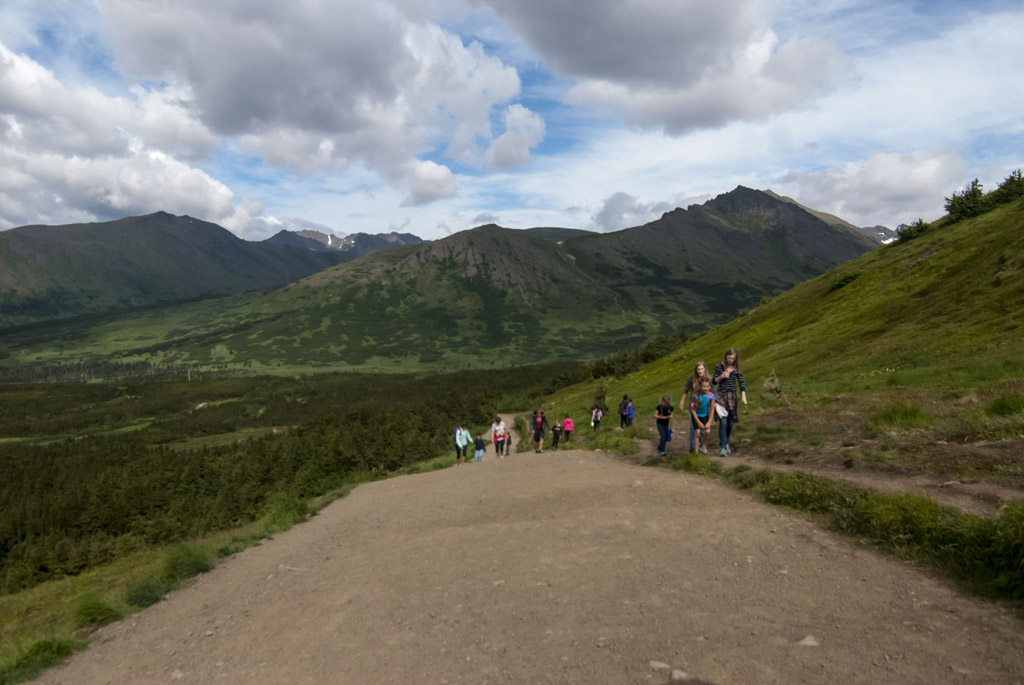 003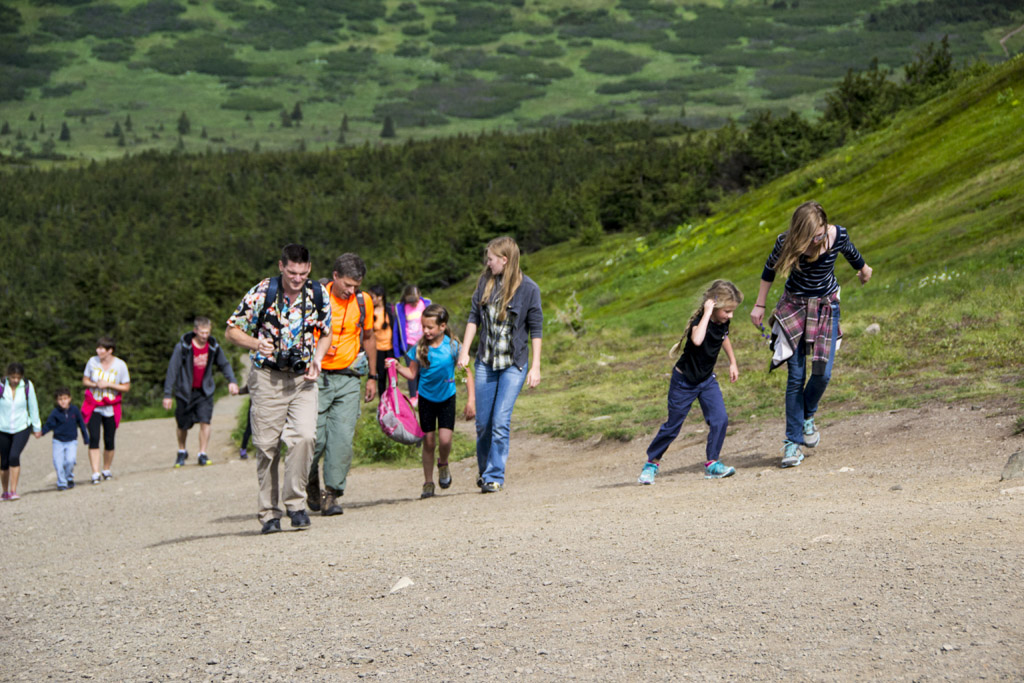 004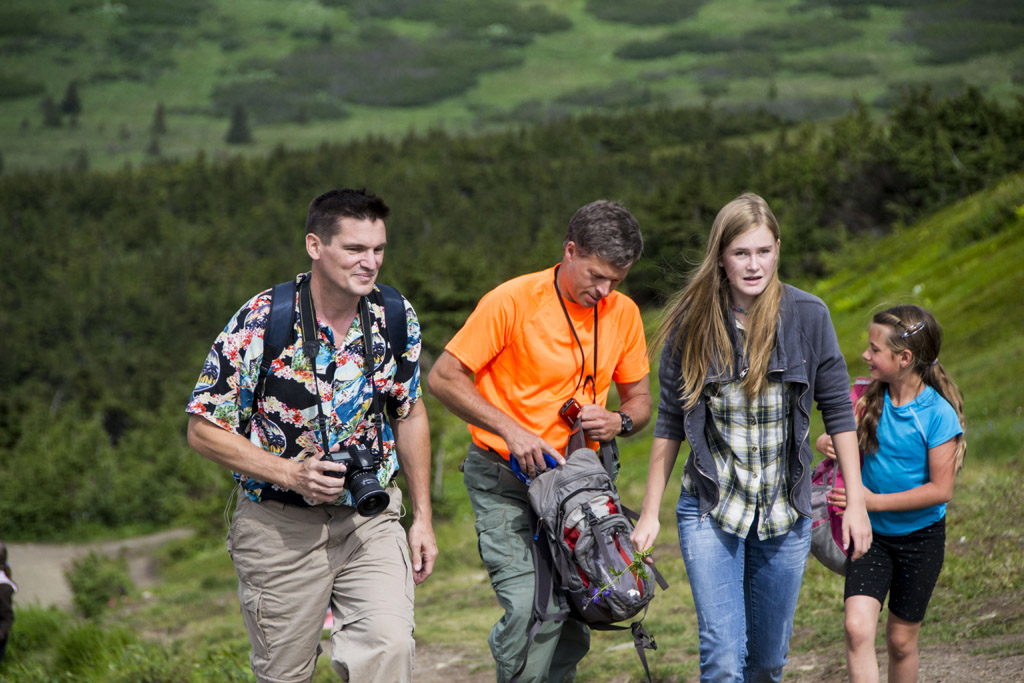 005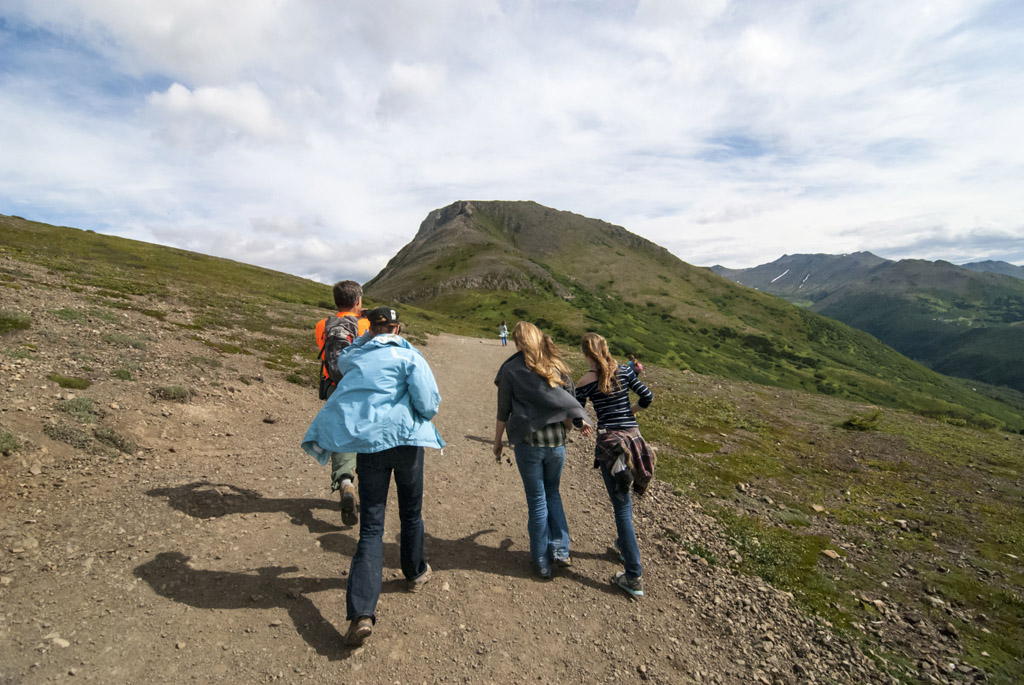 006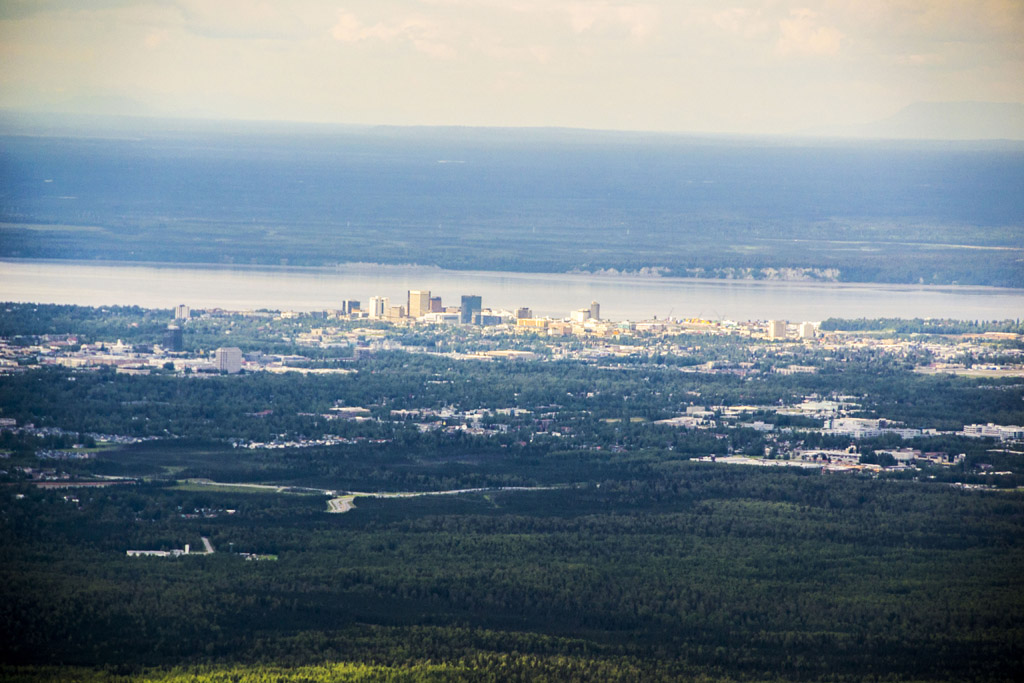 007 - downtown Anchorage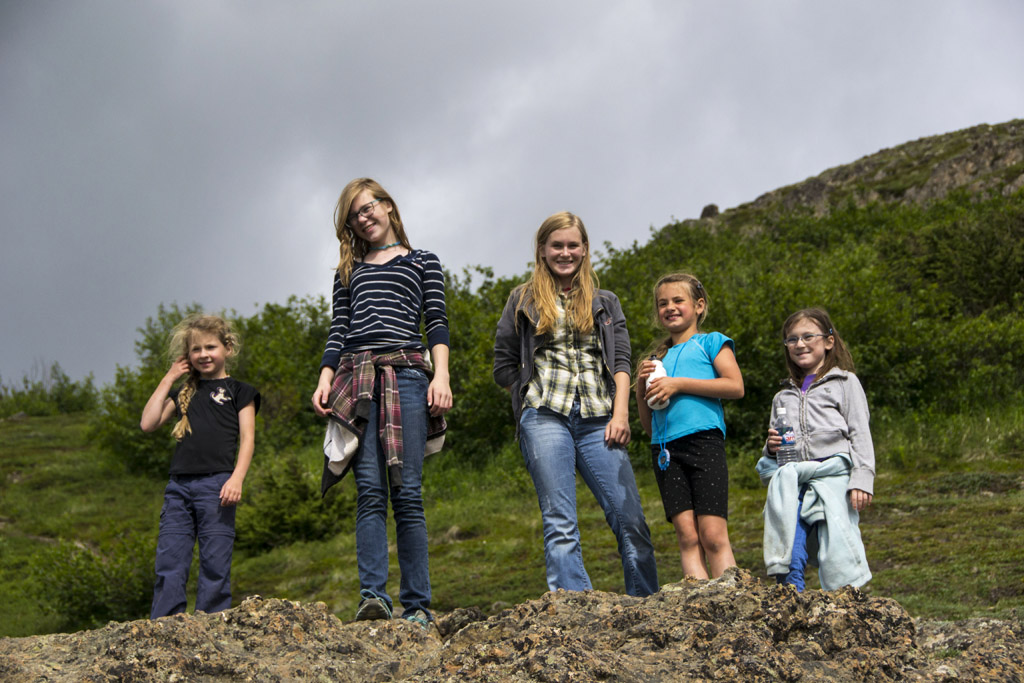 008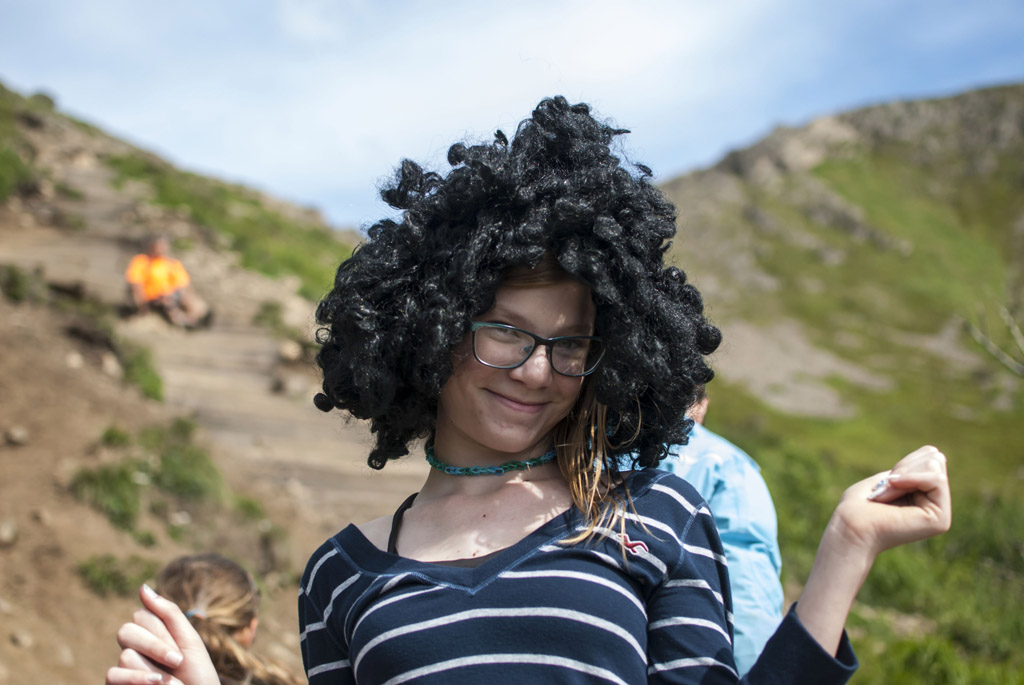 009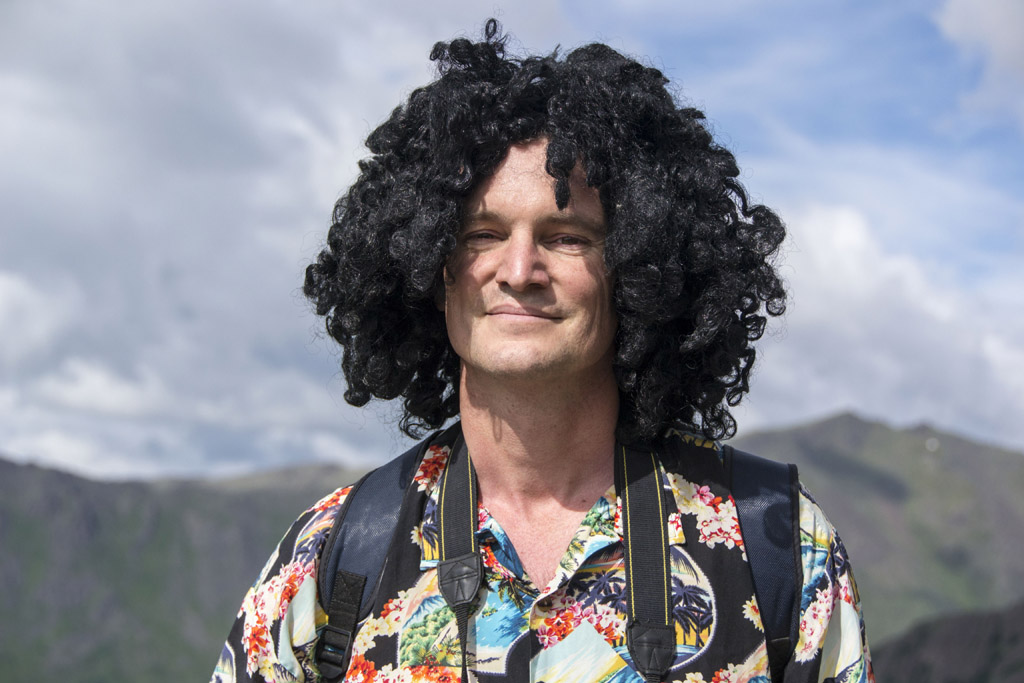 010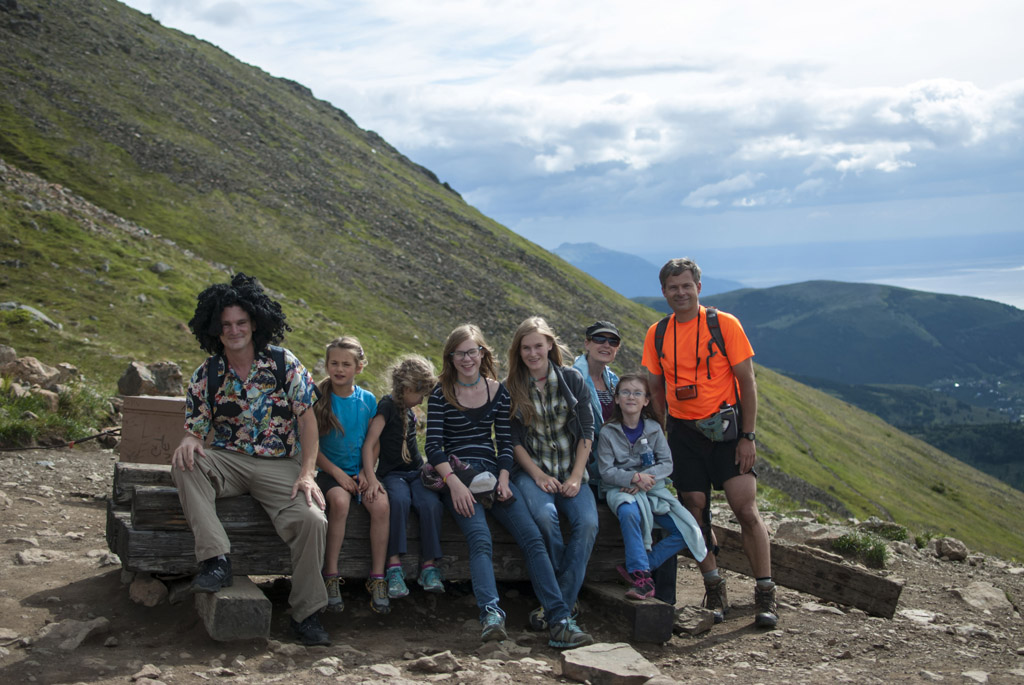 011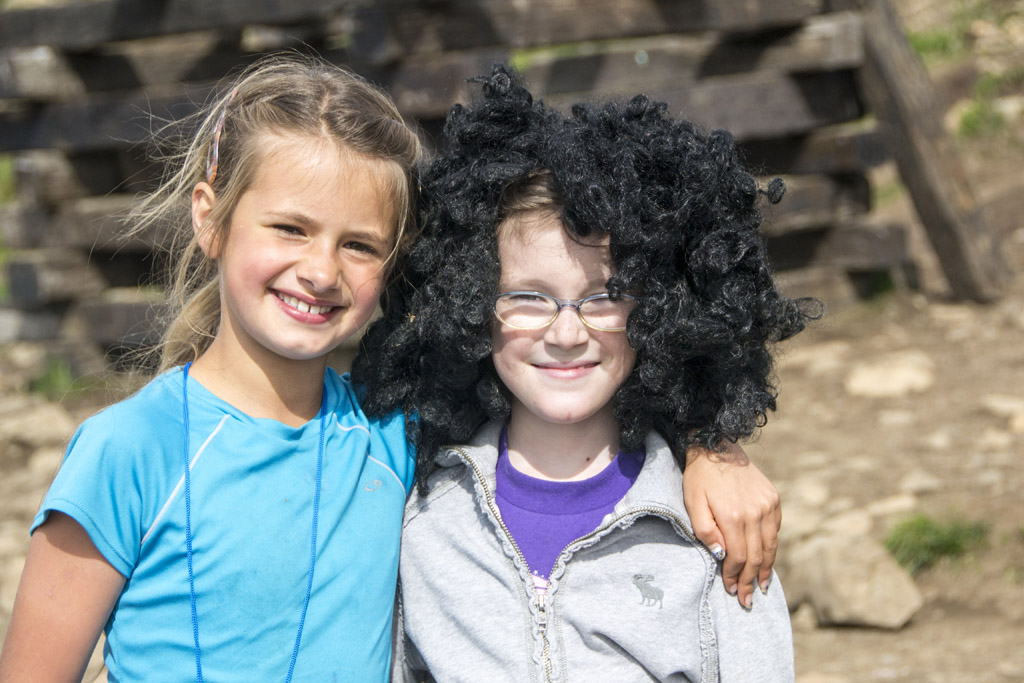 012
013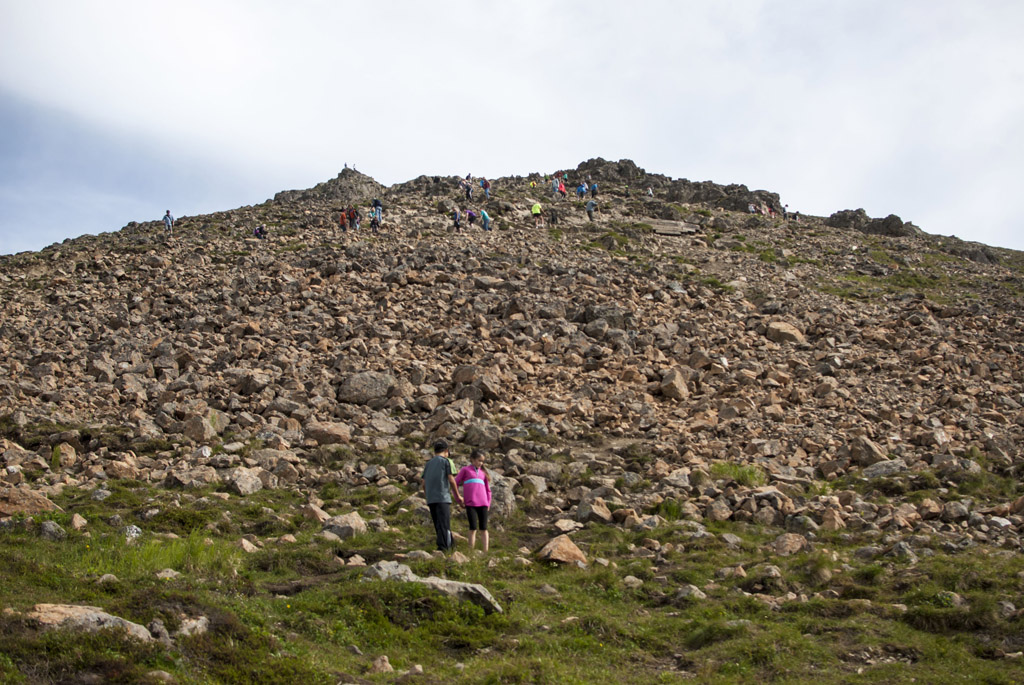 014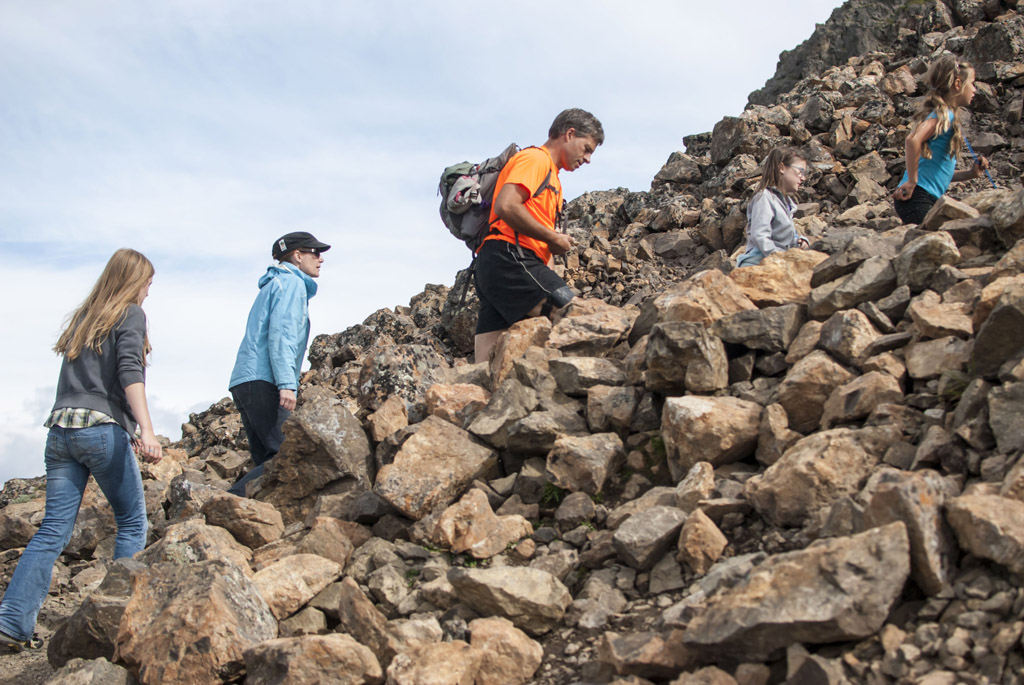 015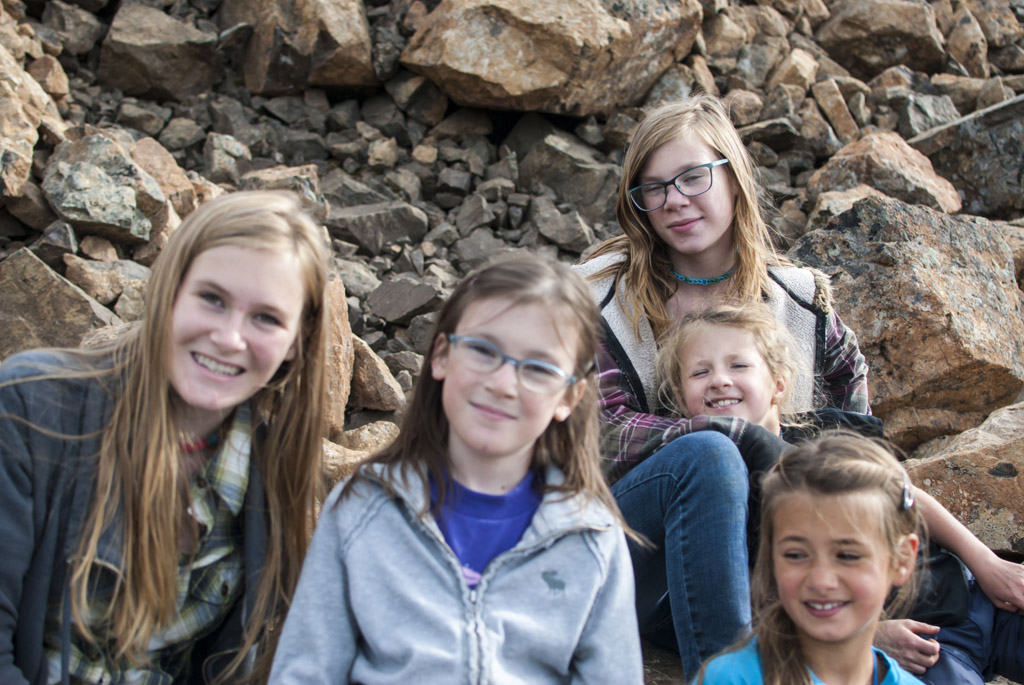 016
017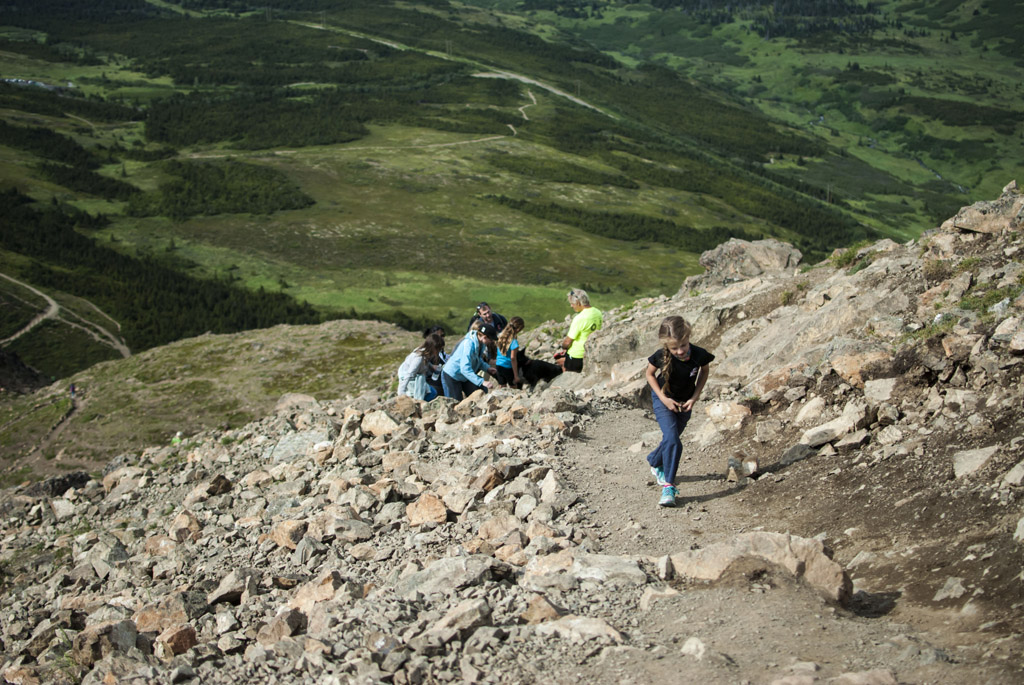 018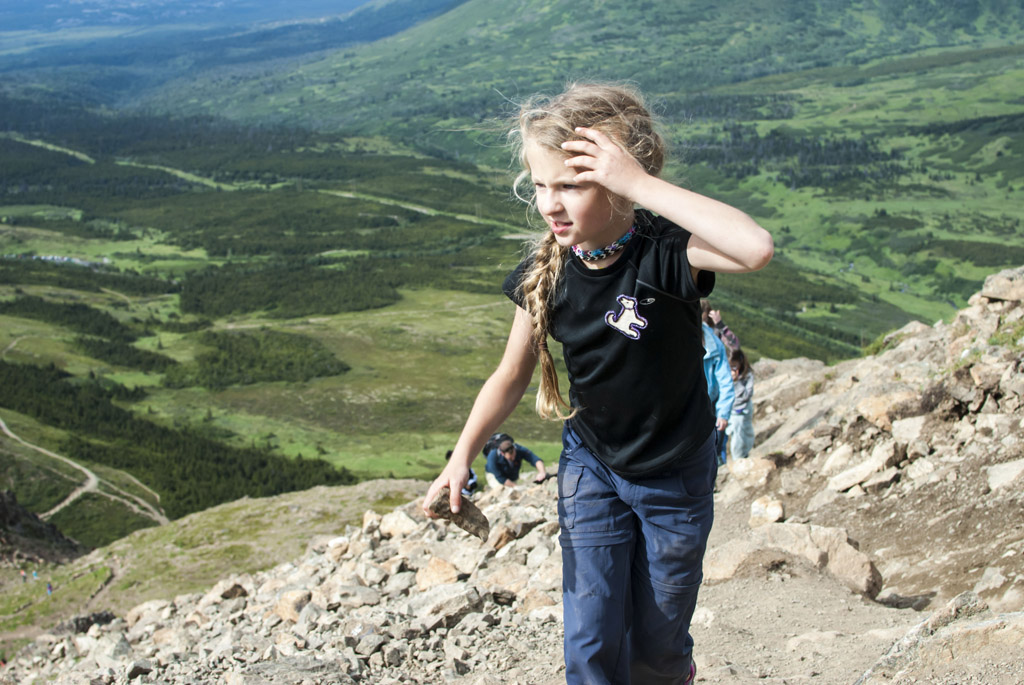 019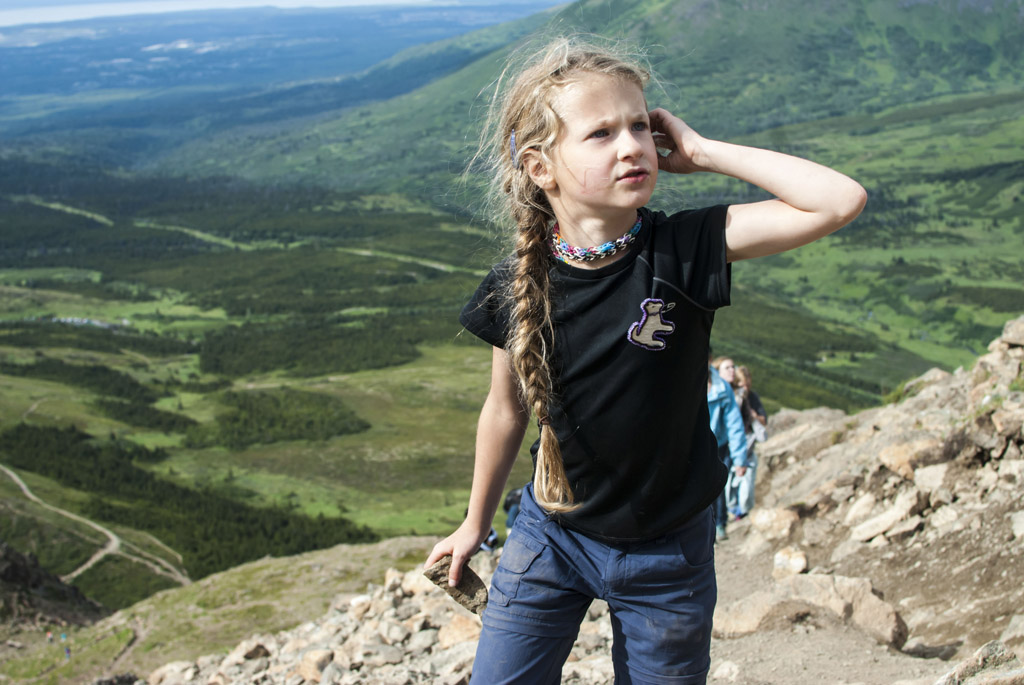 020
021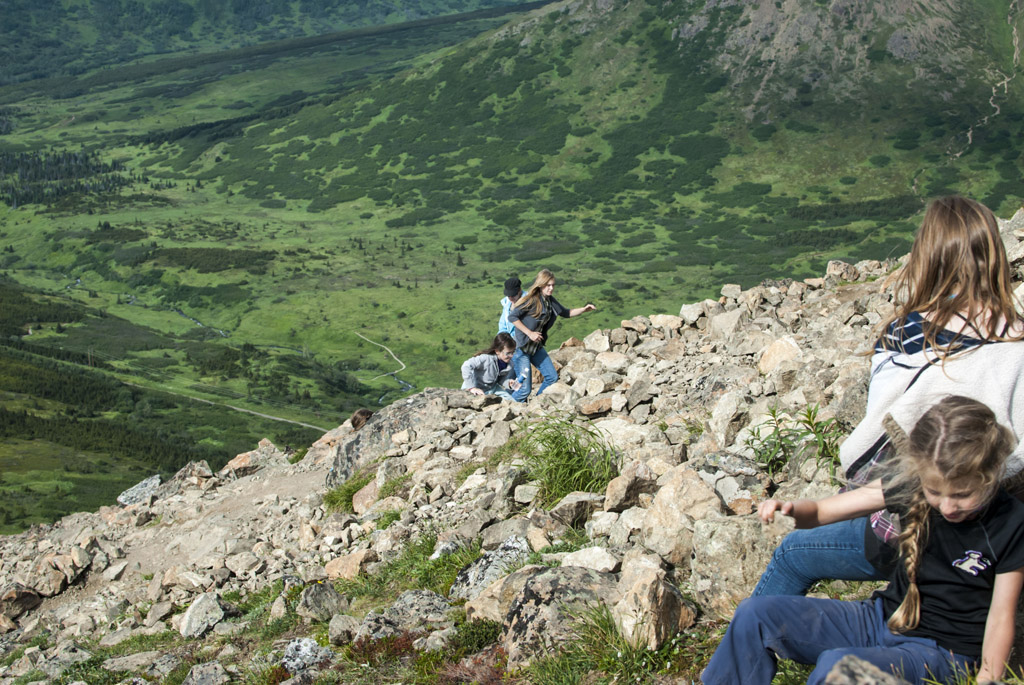 022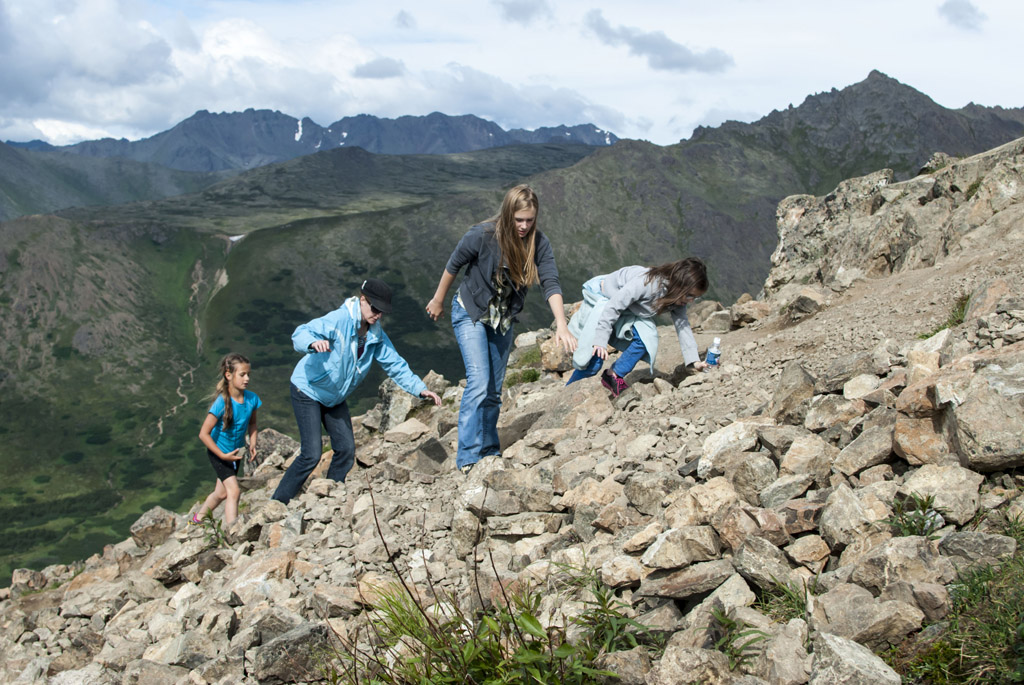 023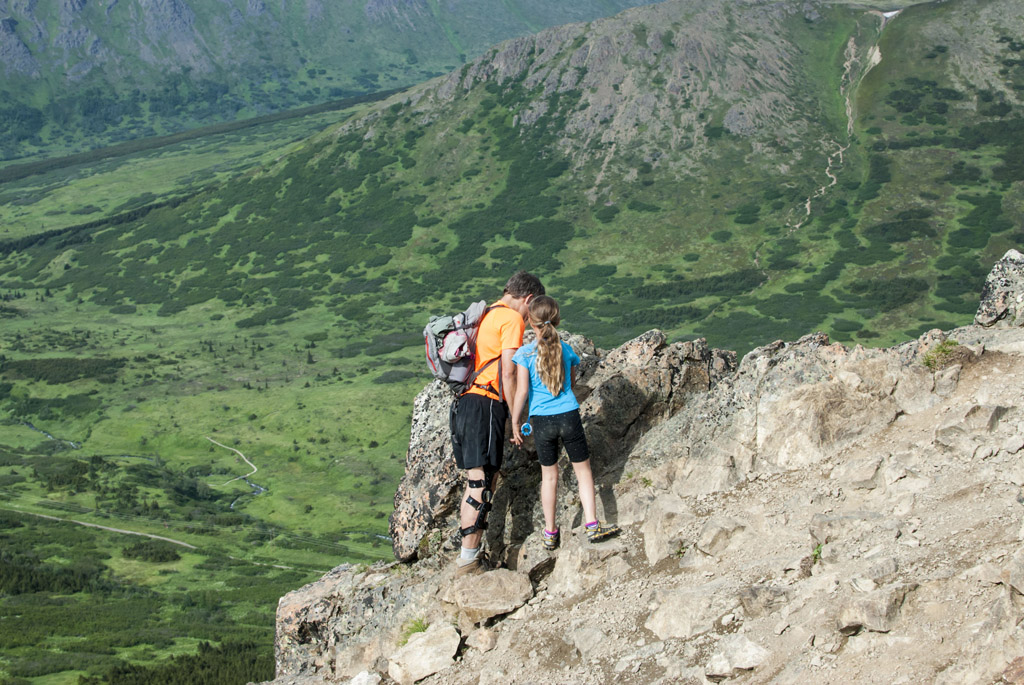 024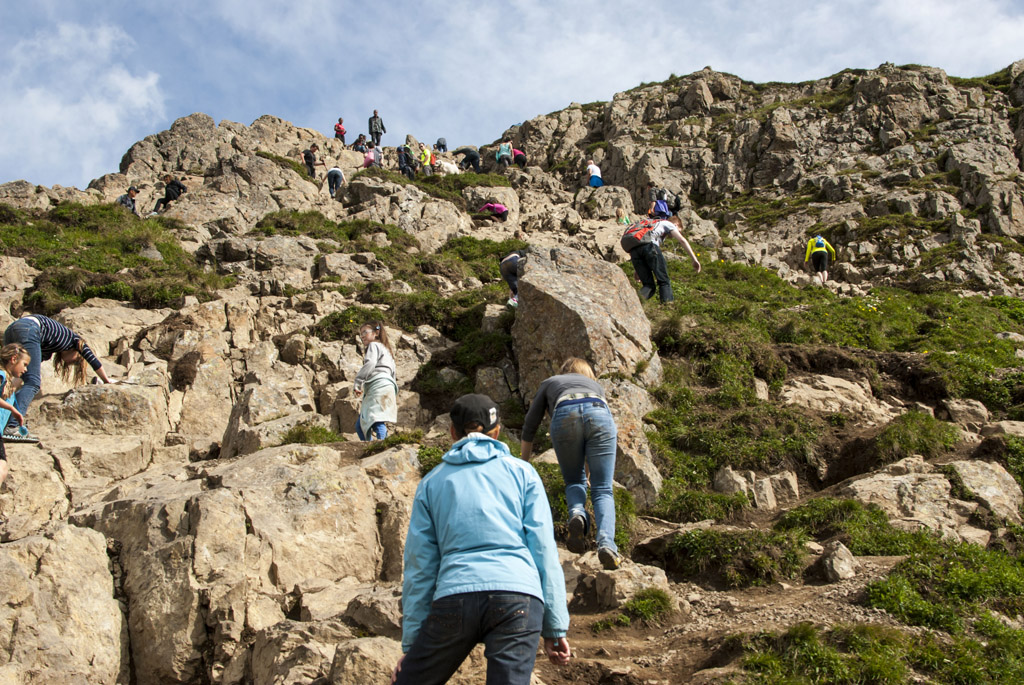 025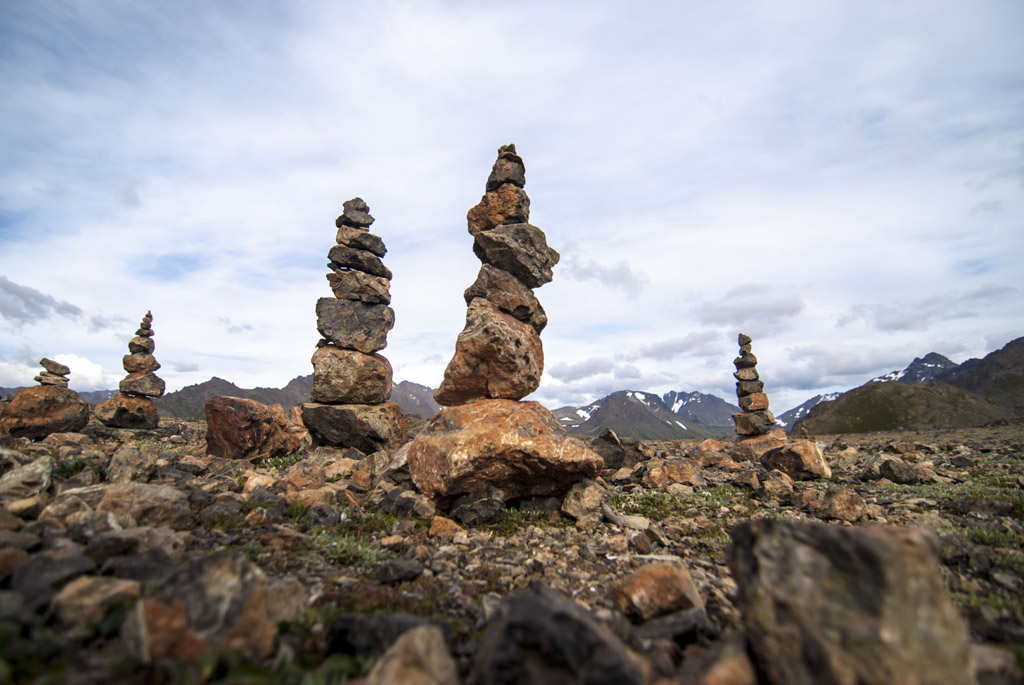 051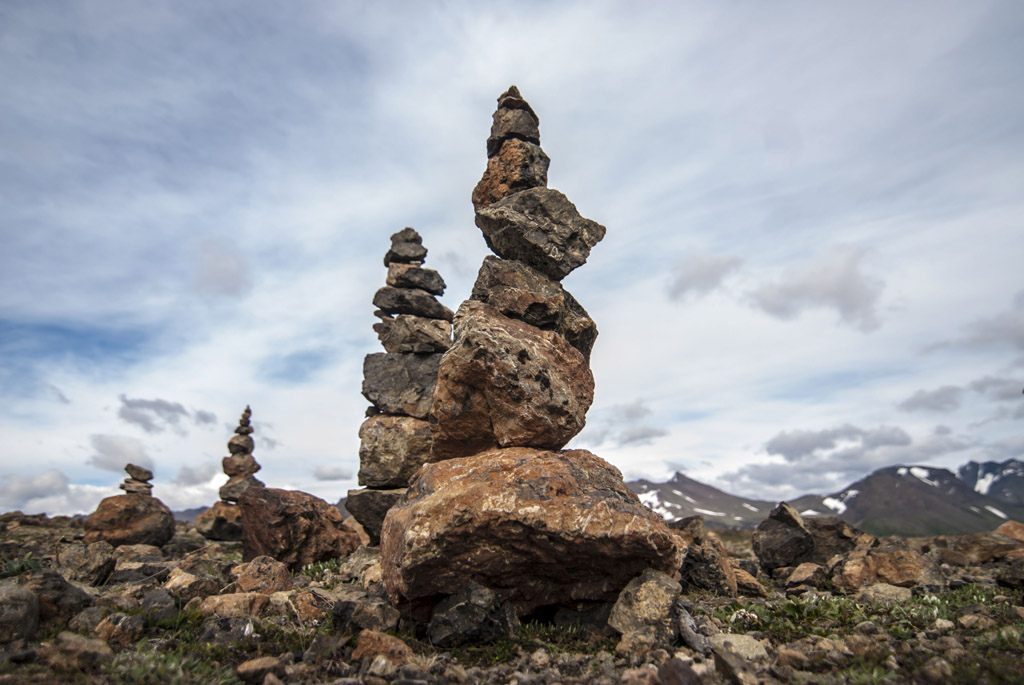 052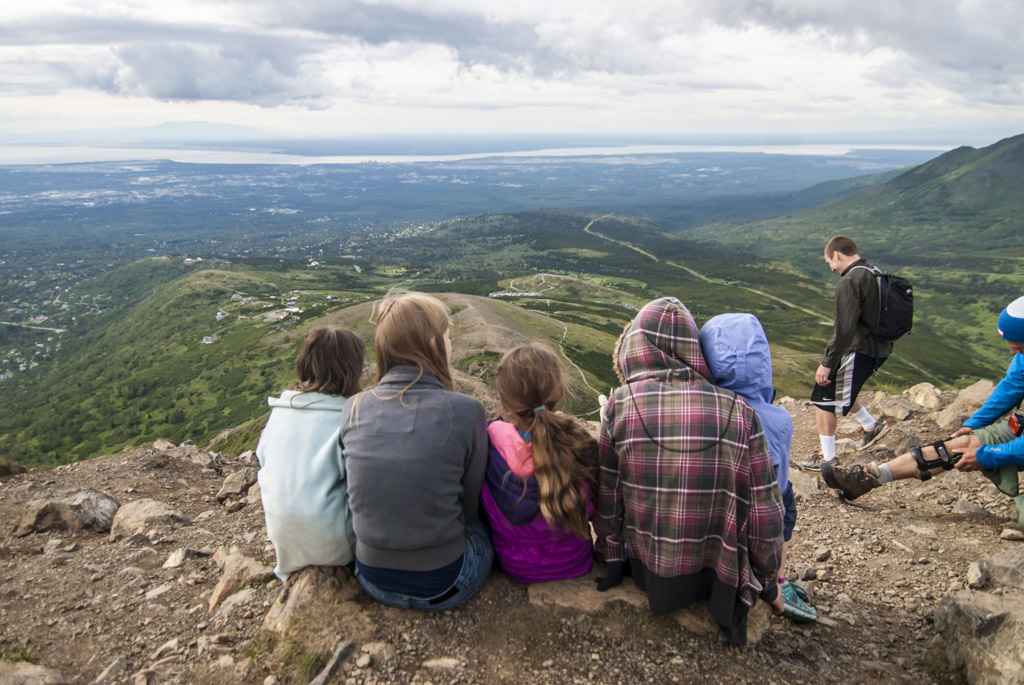 053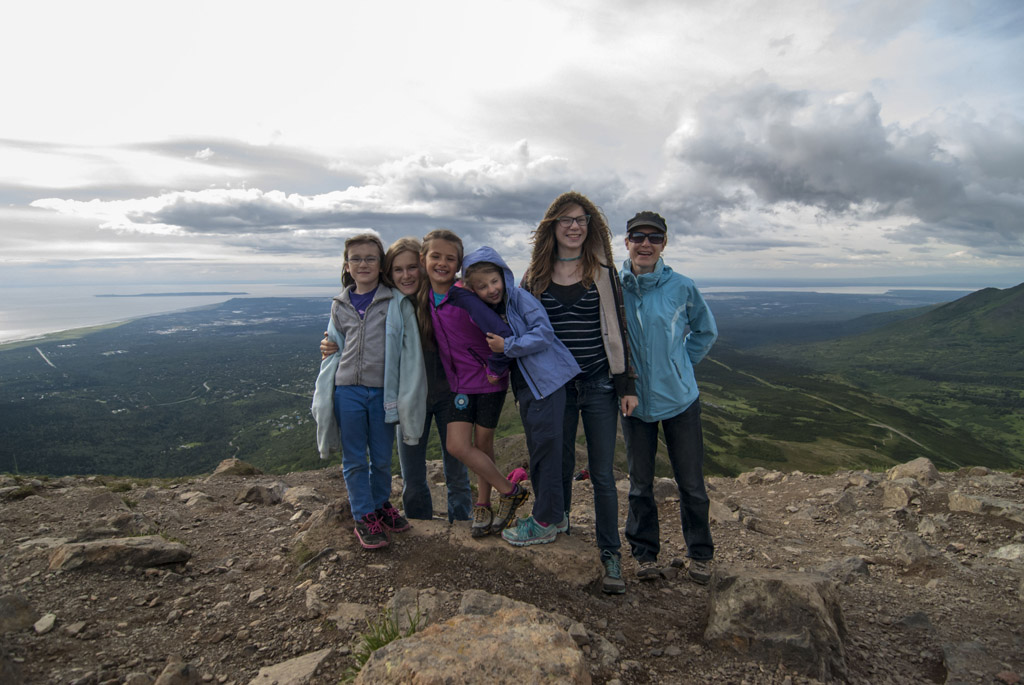 054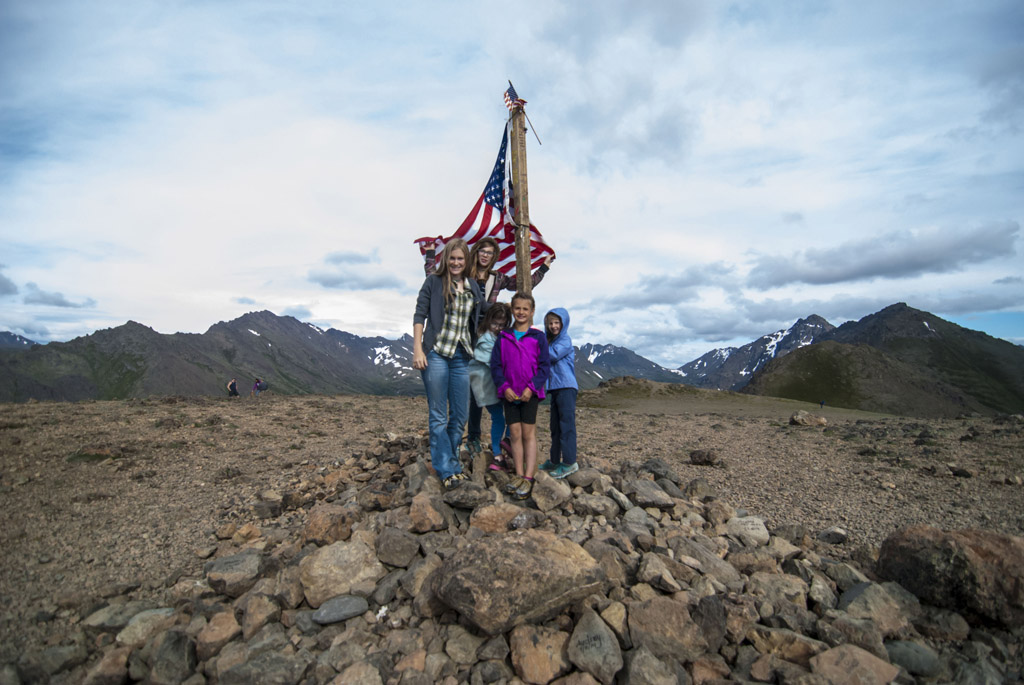 055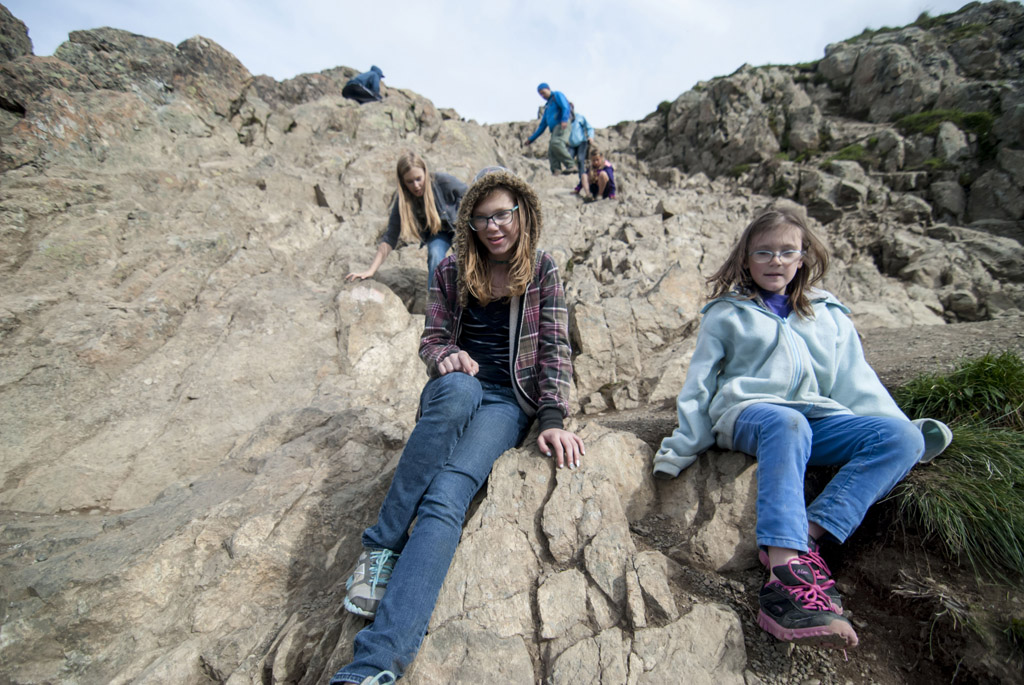 056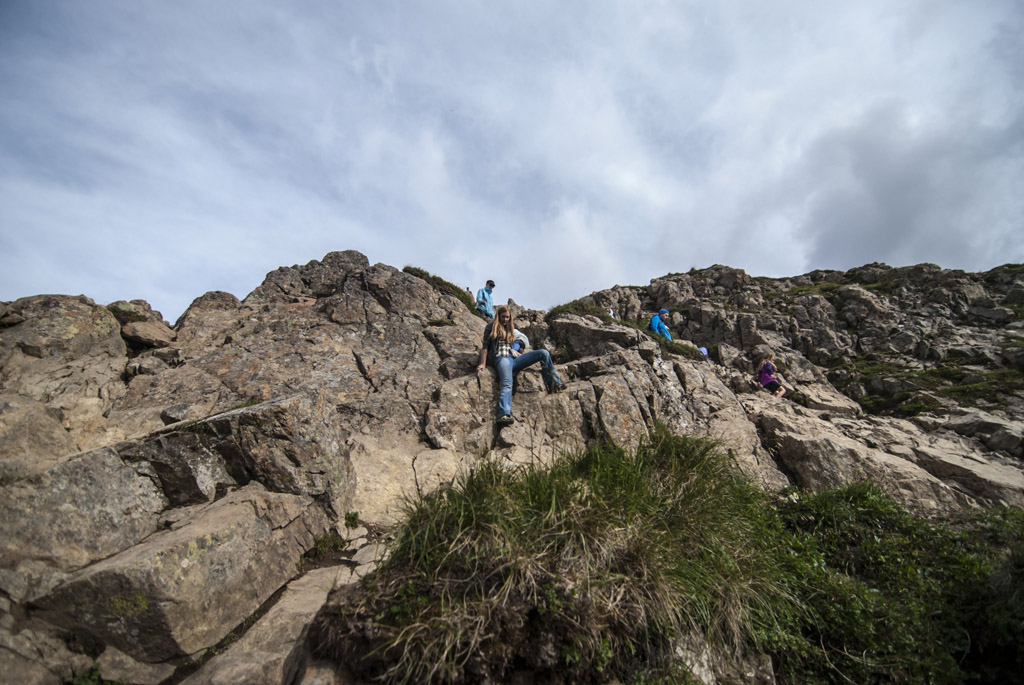 057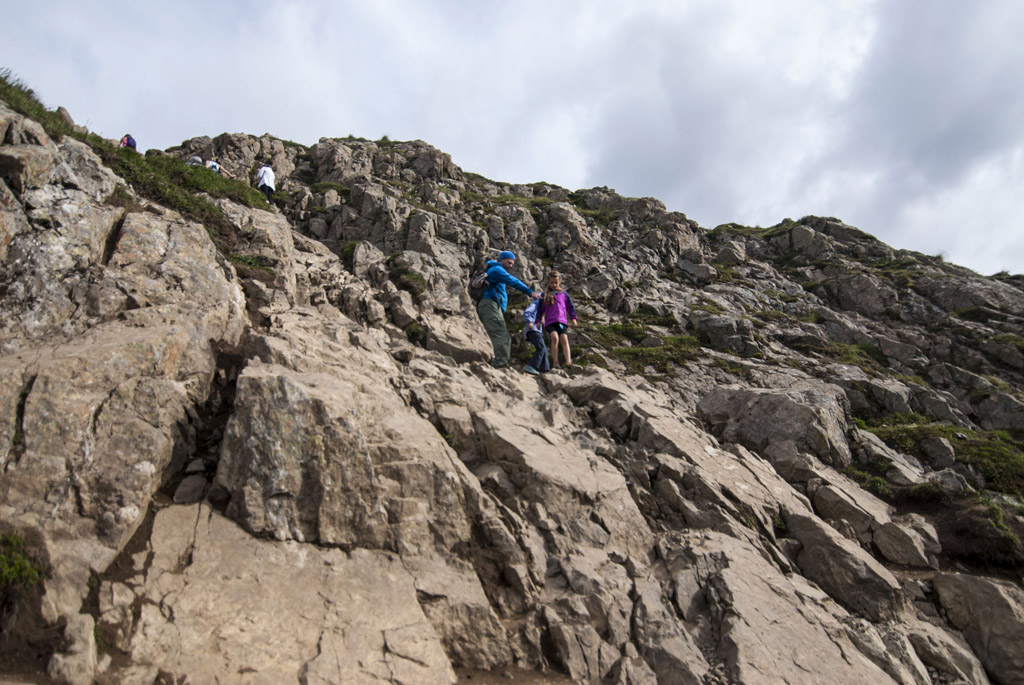 058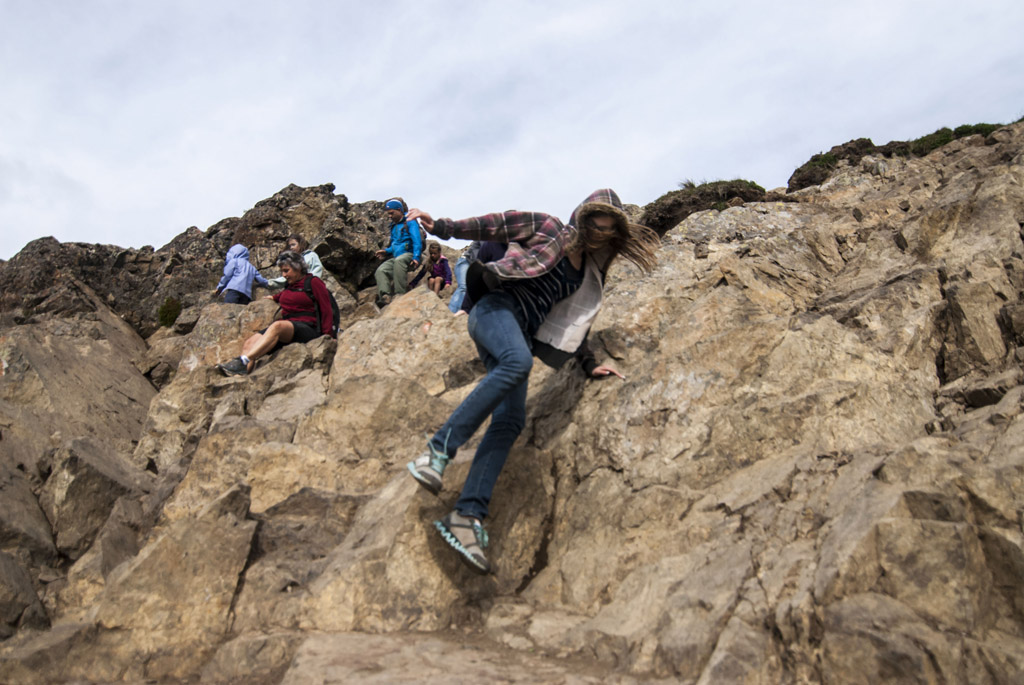 059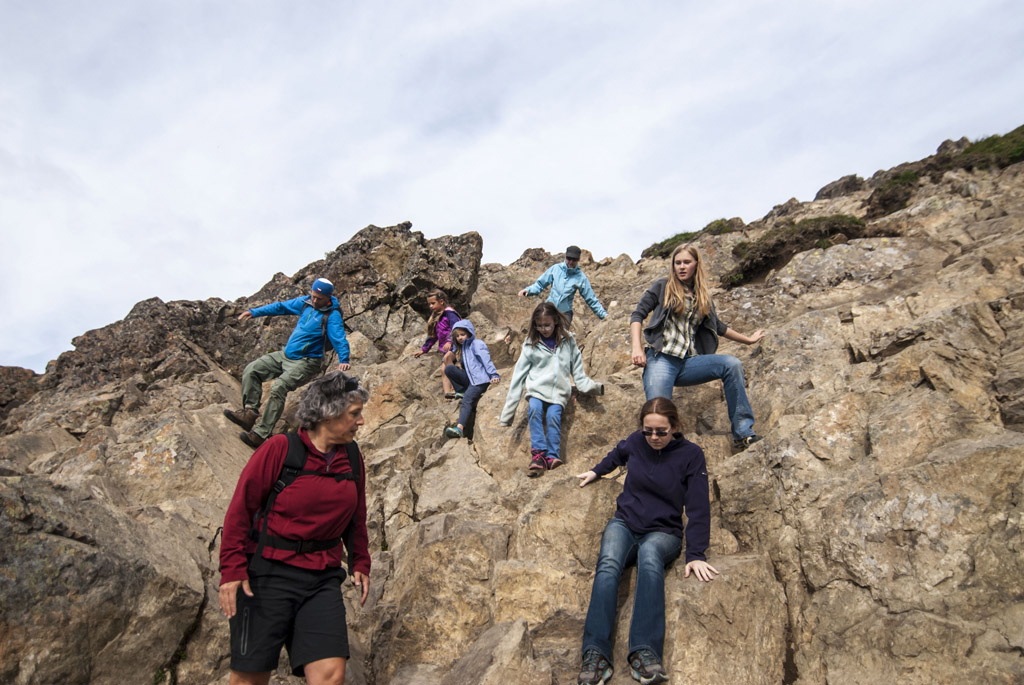 060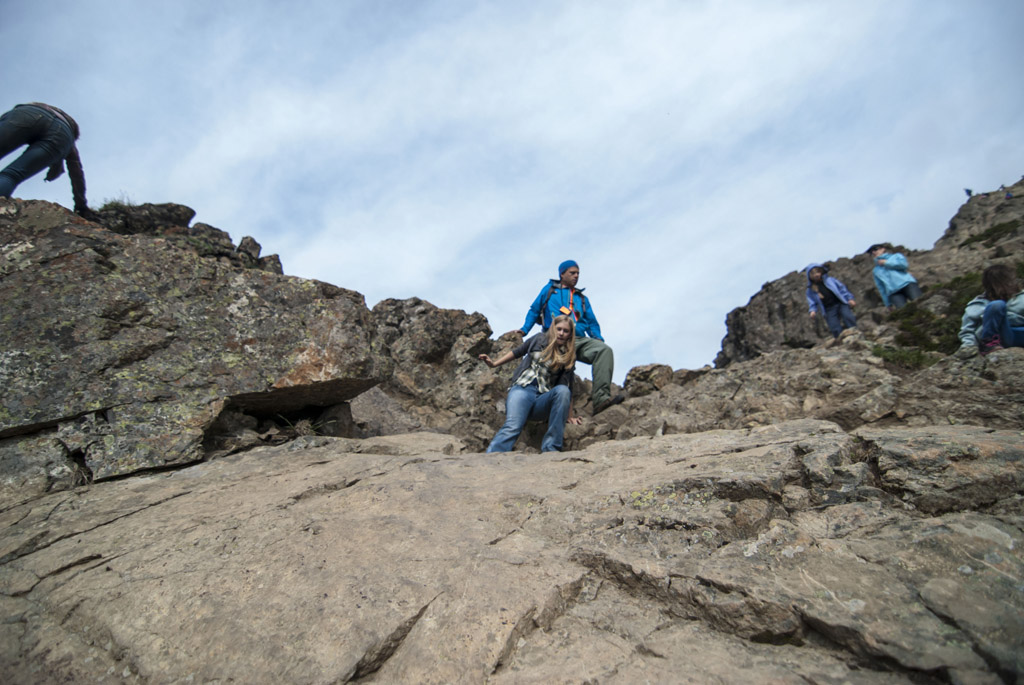 061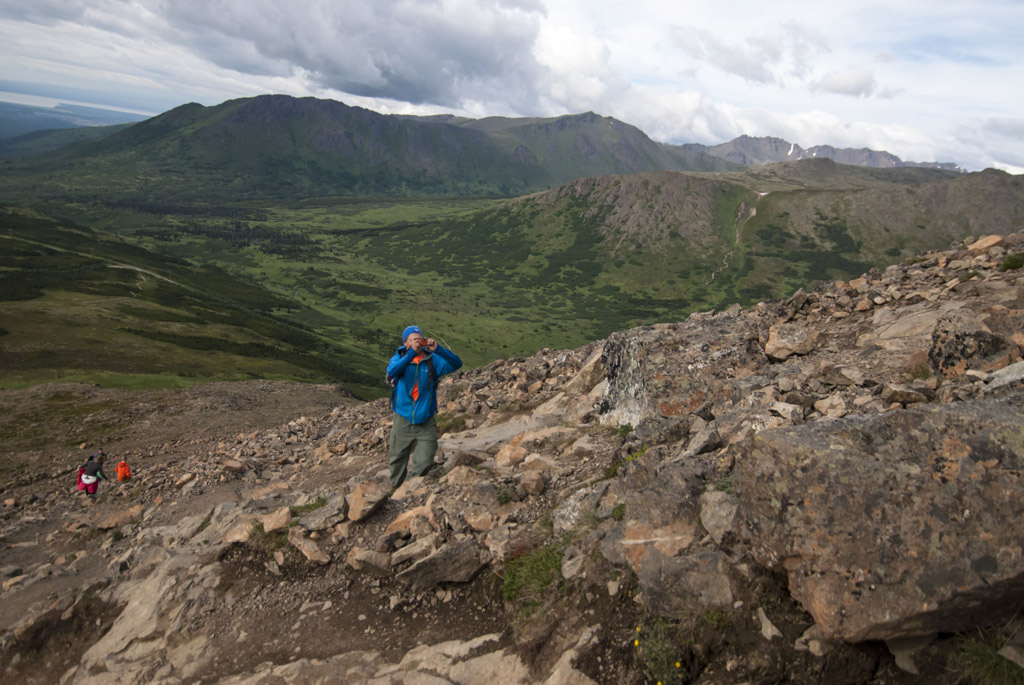 062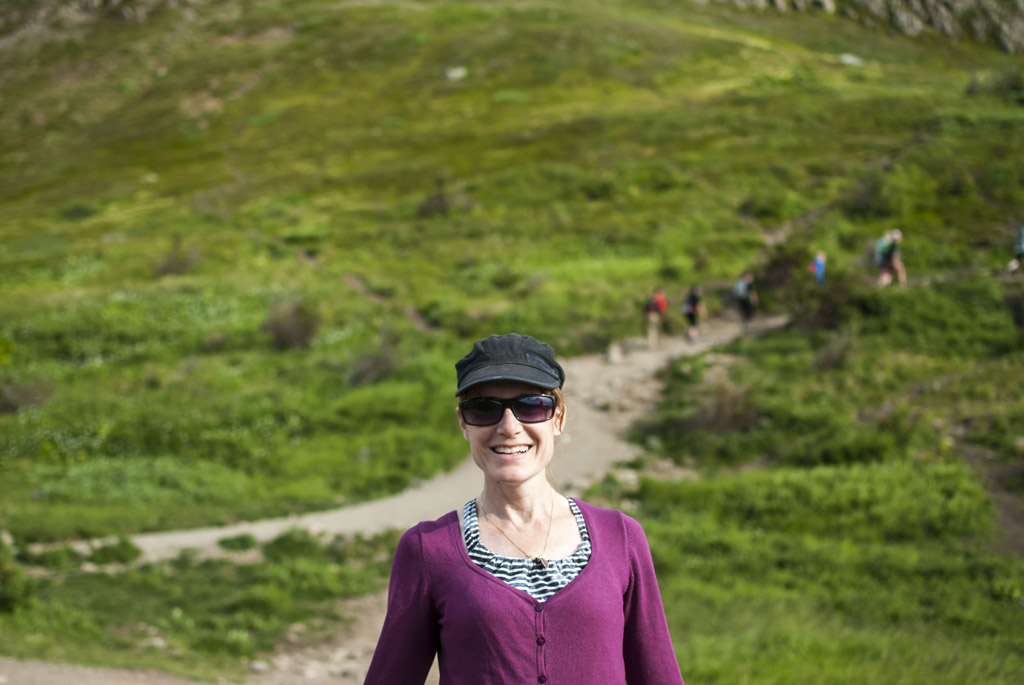 063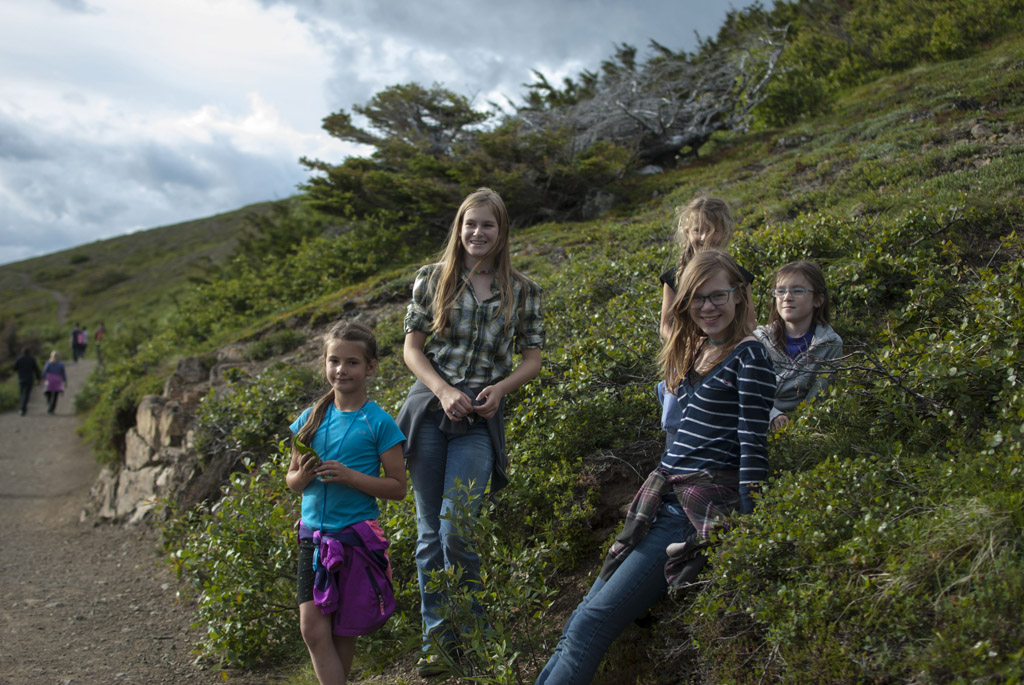 064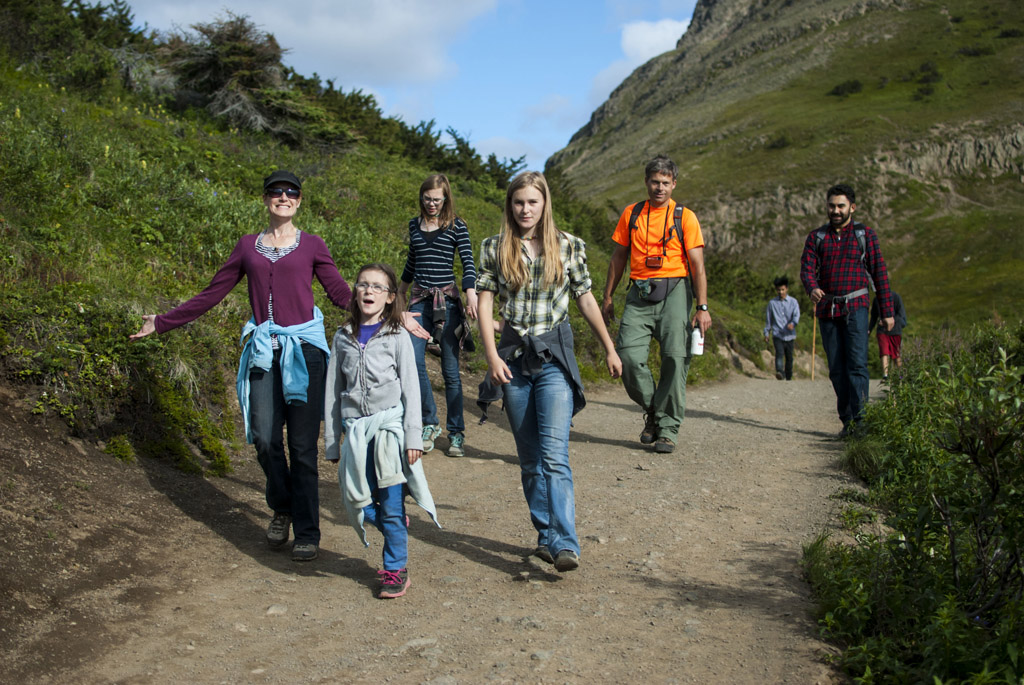 065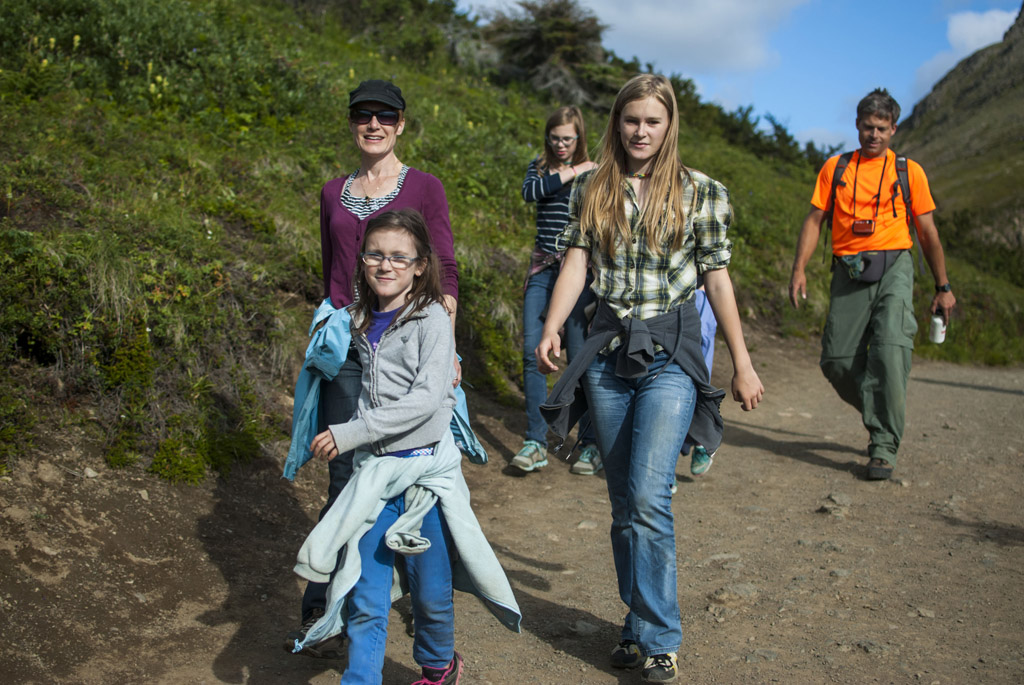 066
067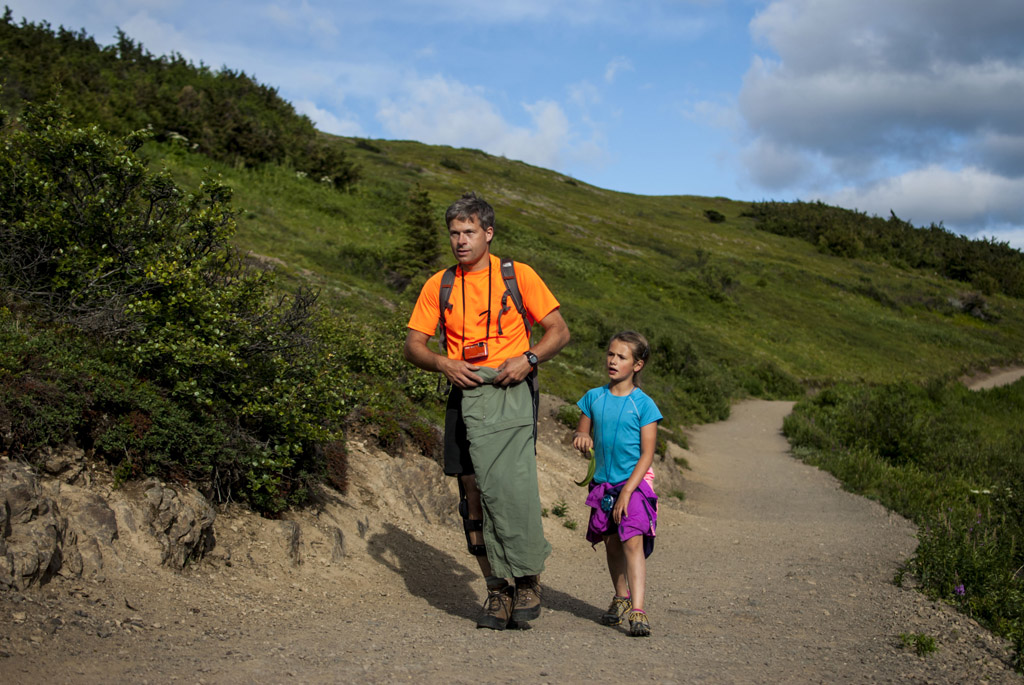 068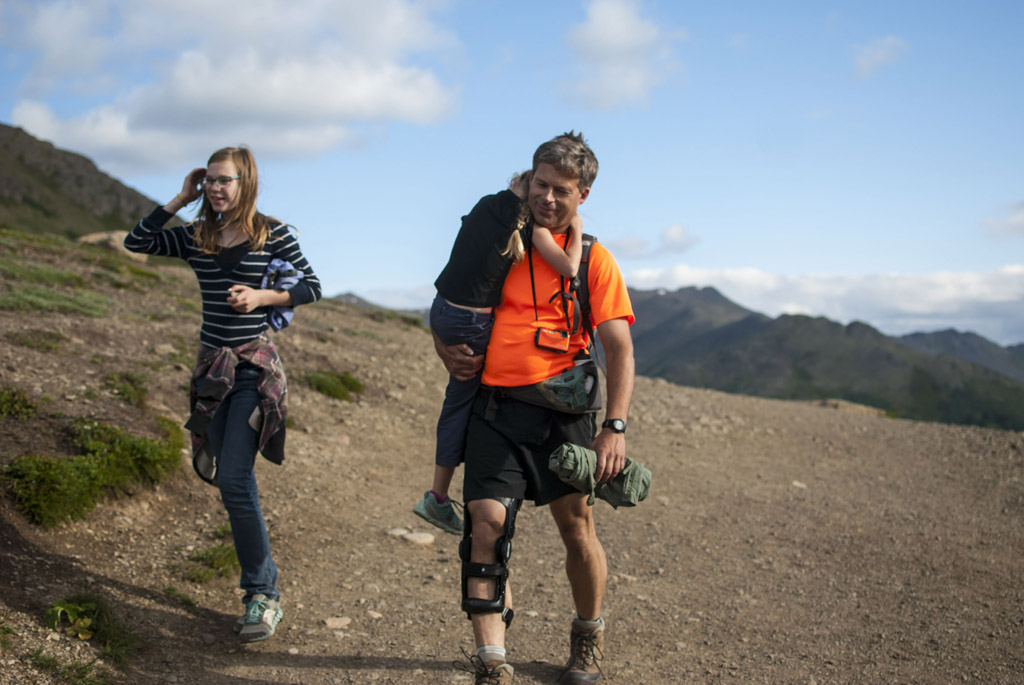 069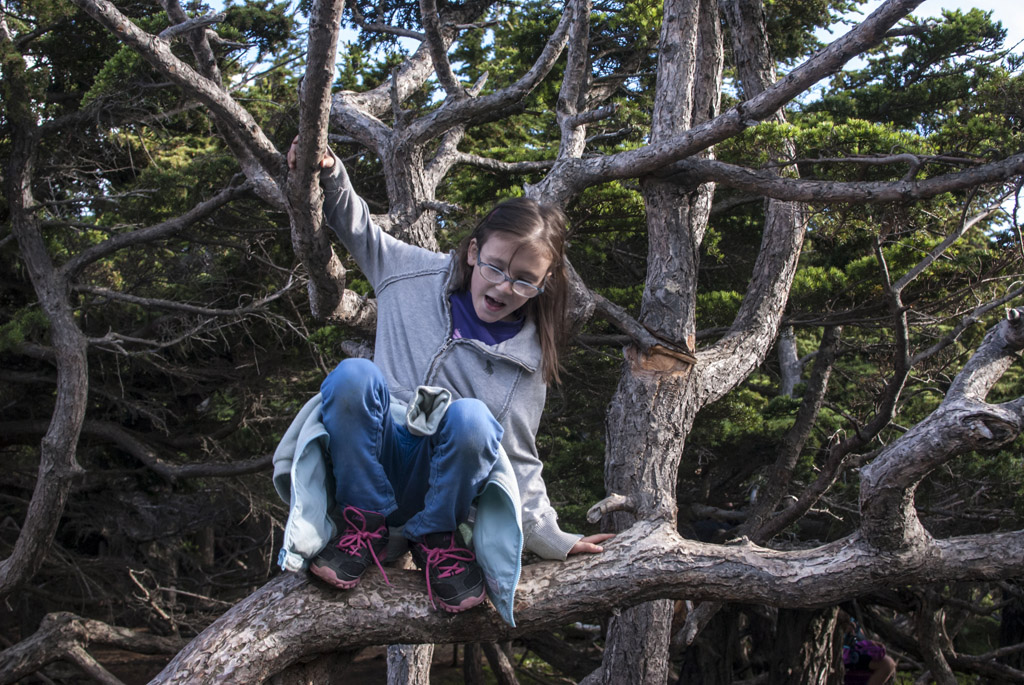 070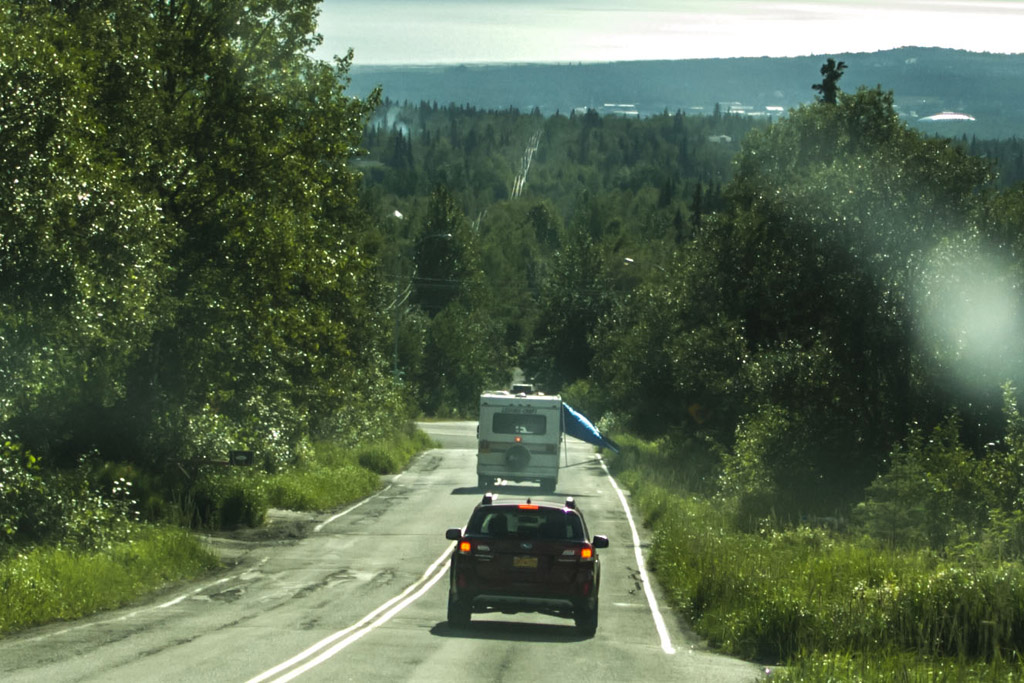 071 - The lady driving this motor home didn't make the 180 degree hairpin turn on Toilsome Hill Drive; she had to back up and turn several times. Then, when she was heading down Upper Huffman Road, the awning started to open. It nearly took out a few mailboxes. I think she finally noticed it and she pulled to the center of the road. About halfway down Upper Huffman Road I noticed smoke coming out of the underside of the motor home and realized that she had been riding her brakes all the way down the mountain. Her cooked brakes were unable to stopper her and she ran the stop sign at Hillside Drive at about 25 MPH. She almost ran someone off the road and was lucky that no other vehicles were on Hillside Drive when she made the turn extra wide. Some people shouldn't ever drive motor homes. No one should drive anything on mountain roads without learning how to shift down!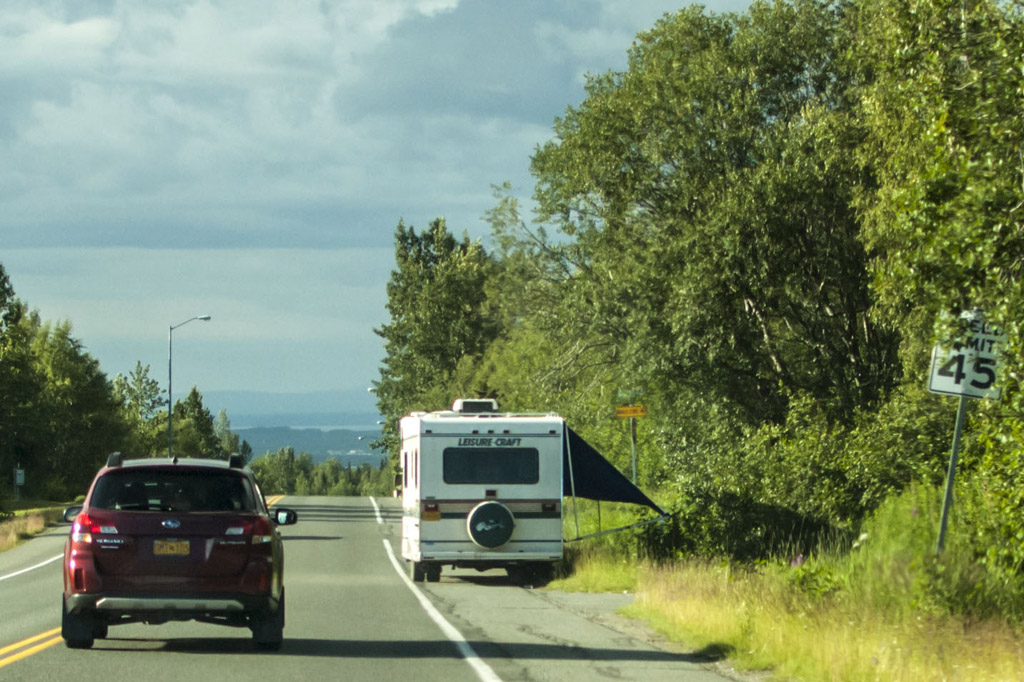 072