Hatcher Pass Badonkadonk Hill Hike
July 7th -2014 ~ Blog # 643
(David)
On Monday we planned on hiking April Bowl Trail, which starts at the top of Hatcher Pass and heads south up Hatch Peak. Hatcher Pass Road had just opened up that week; the road was still covered with snow. April Bowl Trail had a few steep snow chutes that crossed the trail. Crossing a steep snow chute that ends in a pile of boulders did not seem like a good idea, so we climbed the mountain on the opposite side of the hill. The Southern exposure had melted all of the hillside snow. I don't know if this mountain has a name, but since the girls spent so much time on their rears on the way down, we dubbed it Badonkadonk Hill.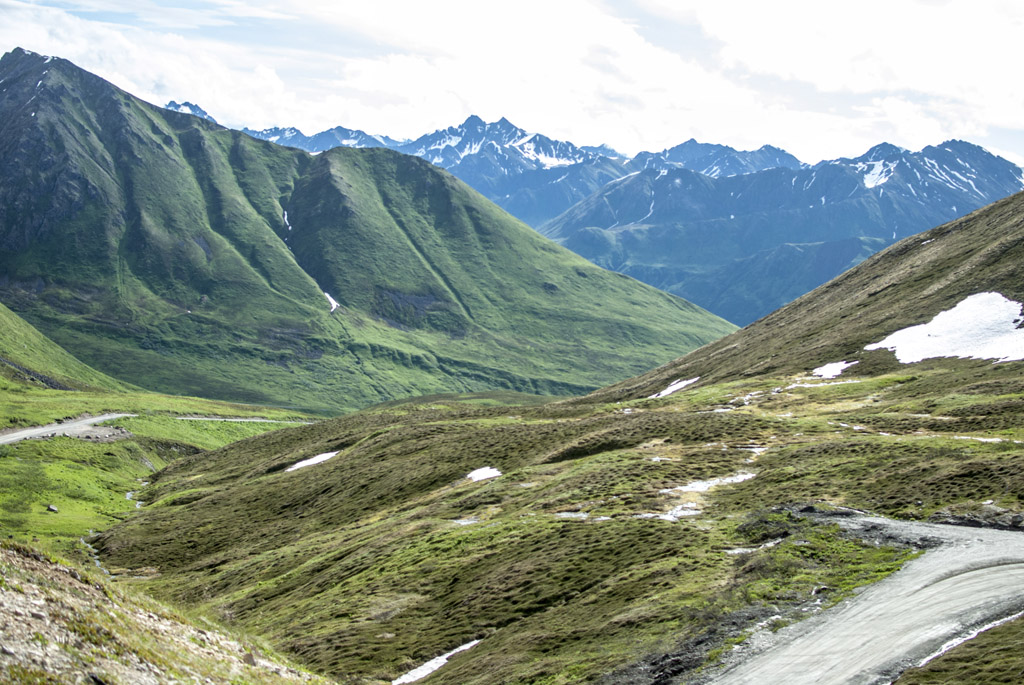 001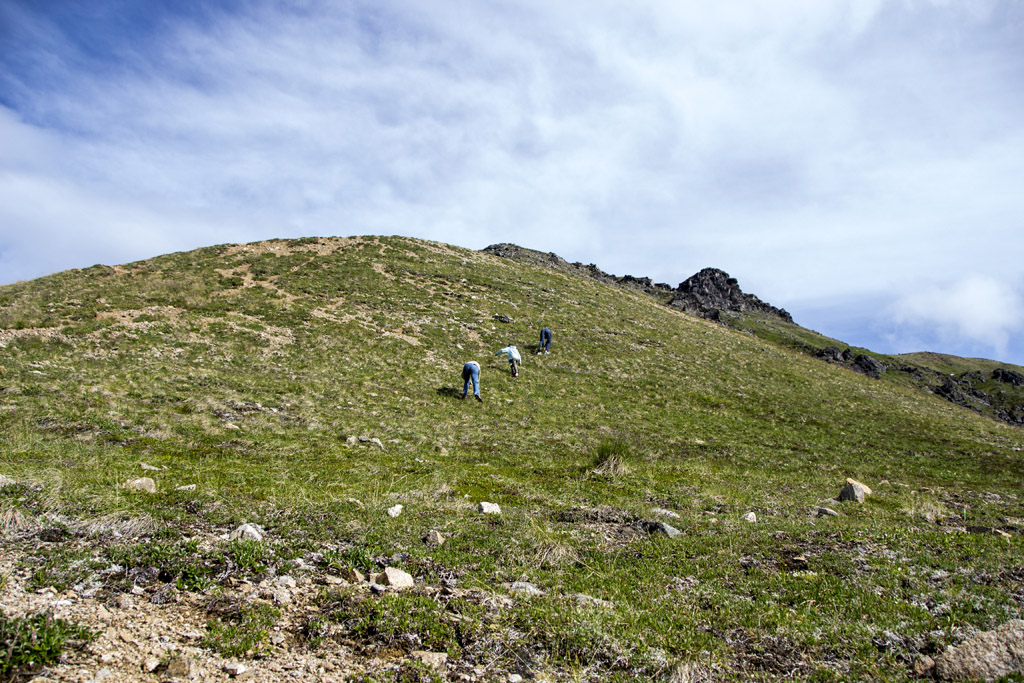 002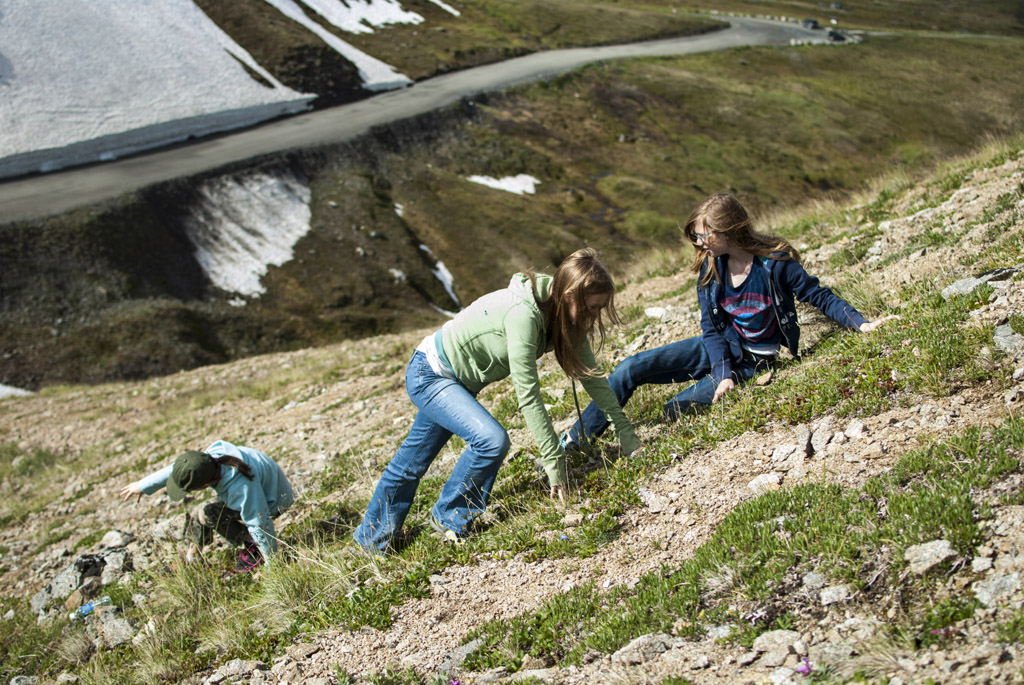 003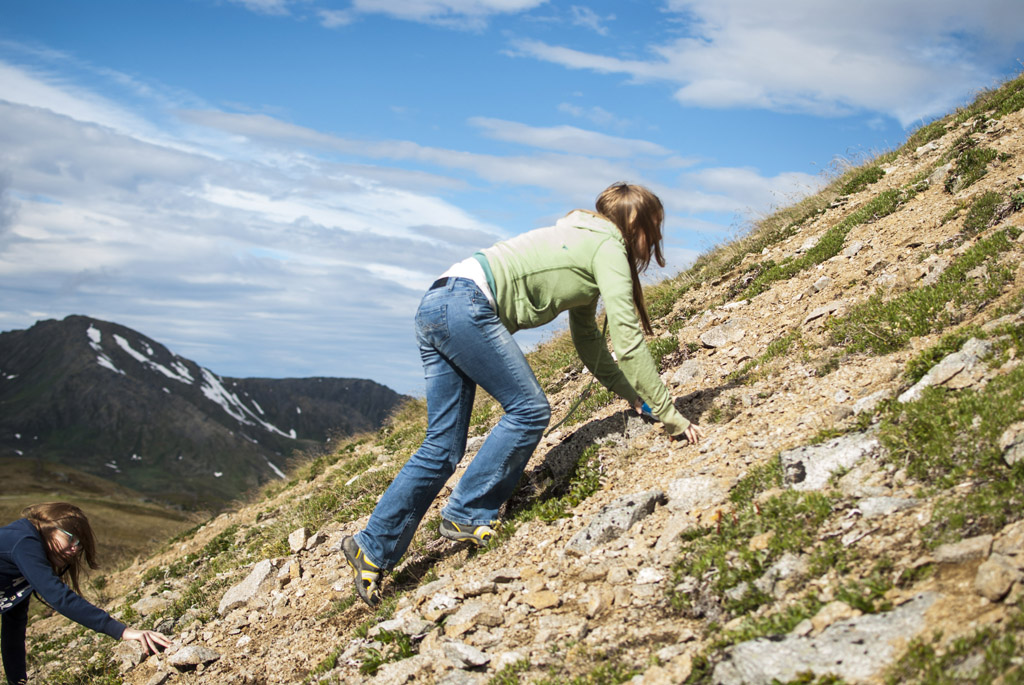 004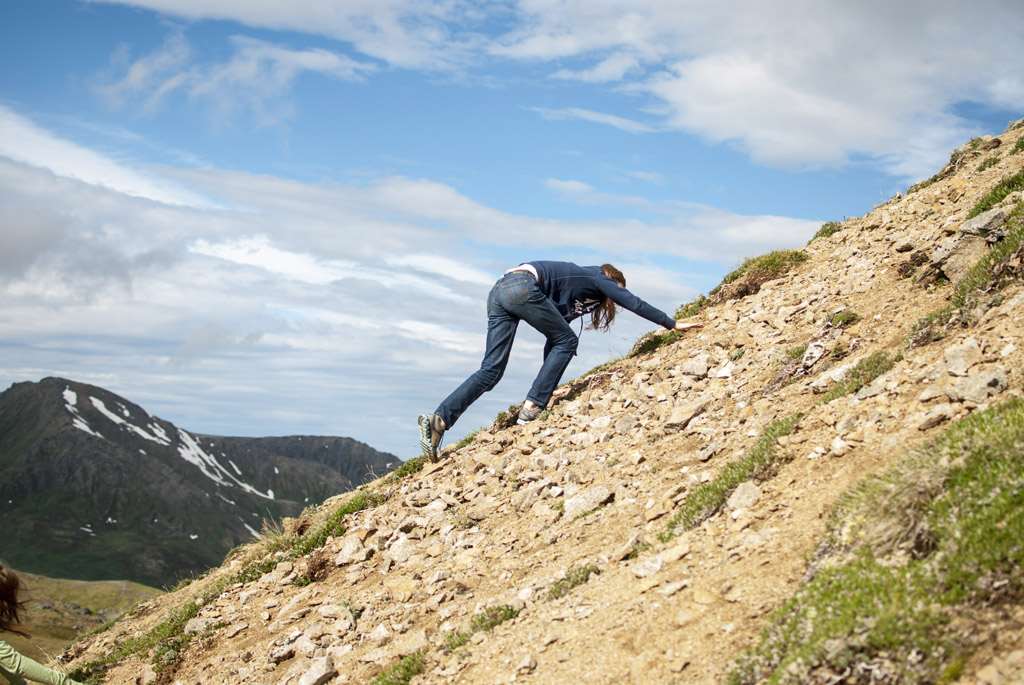 005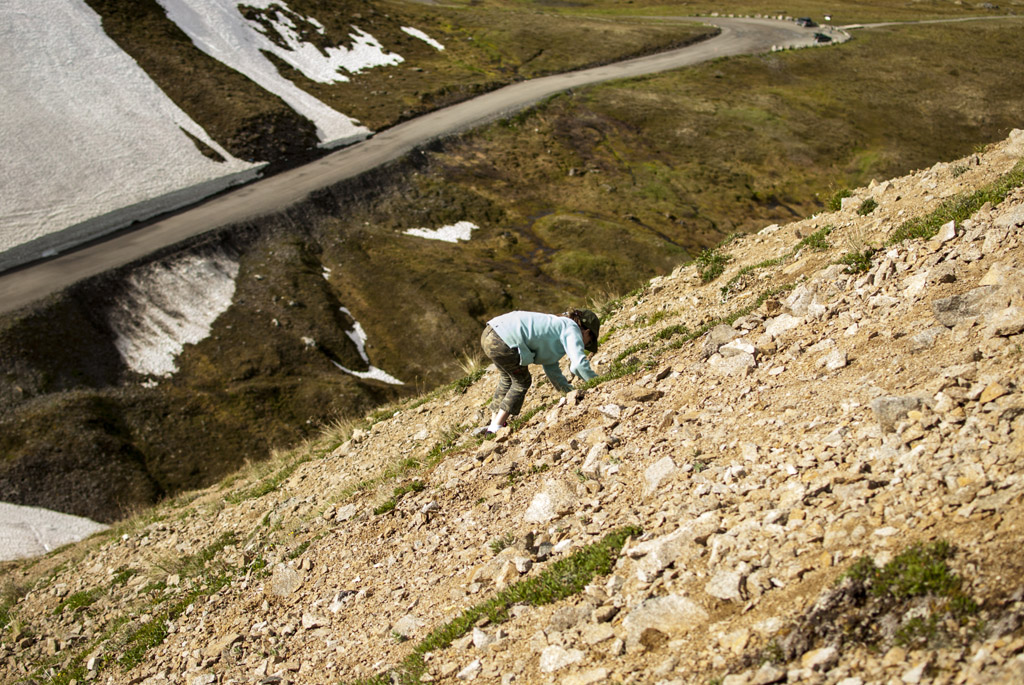 006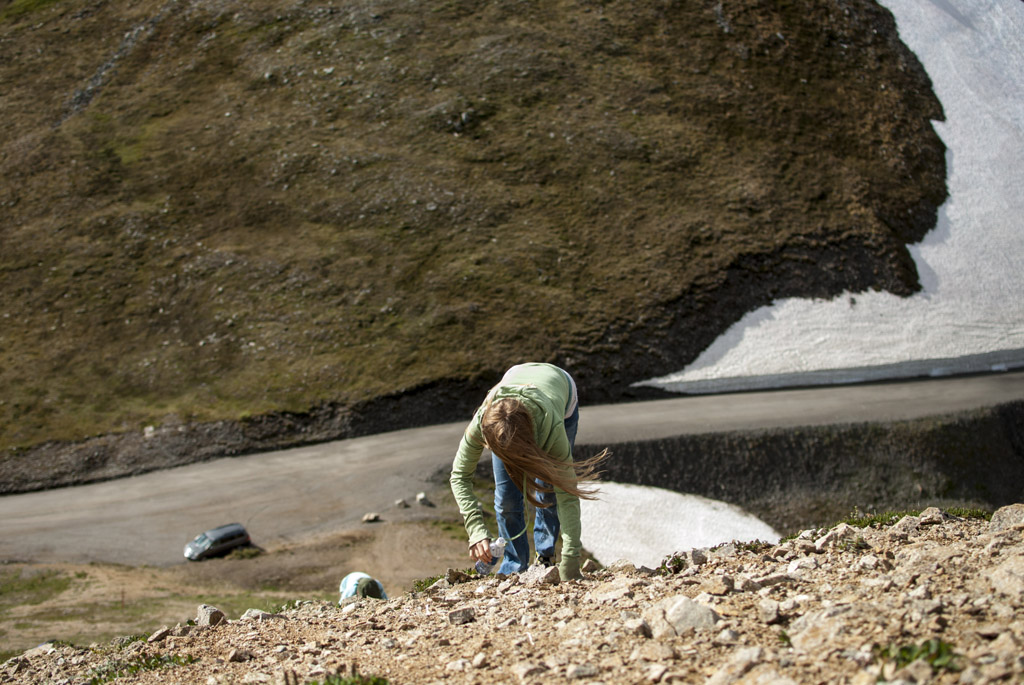 007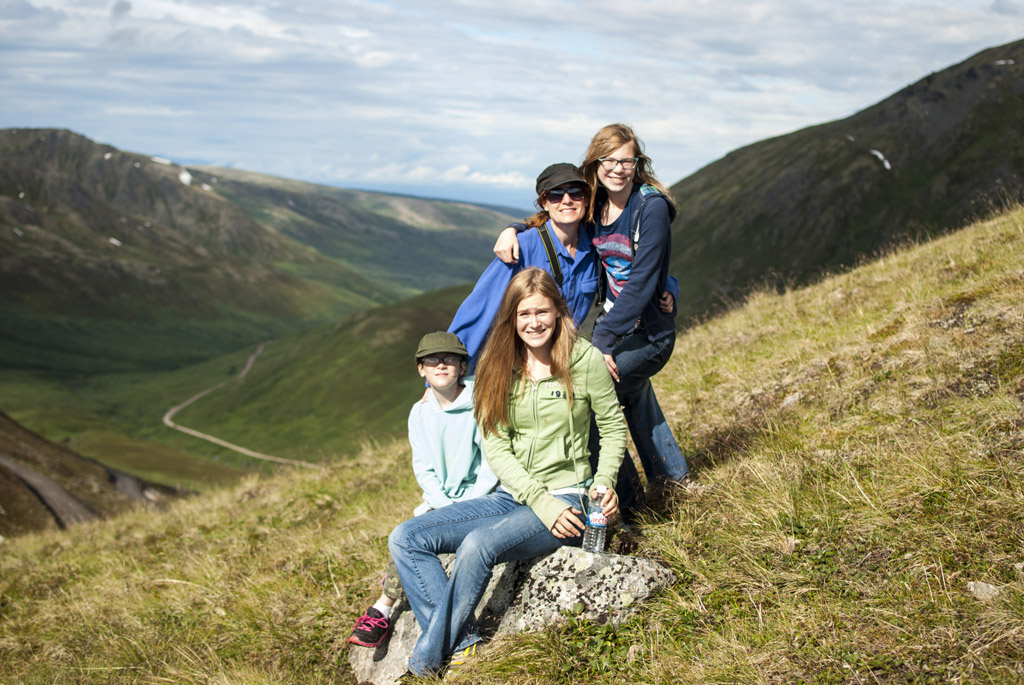 008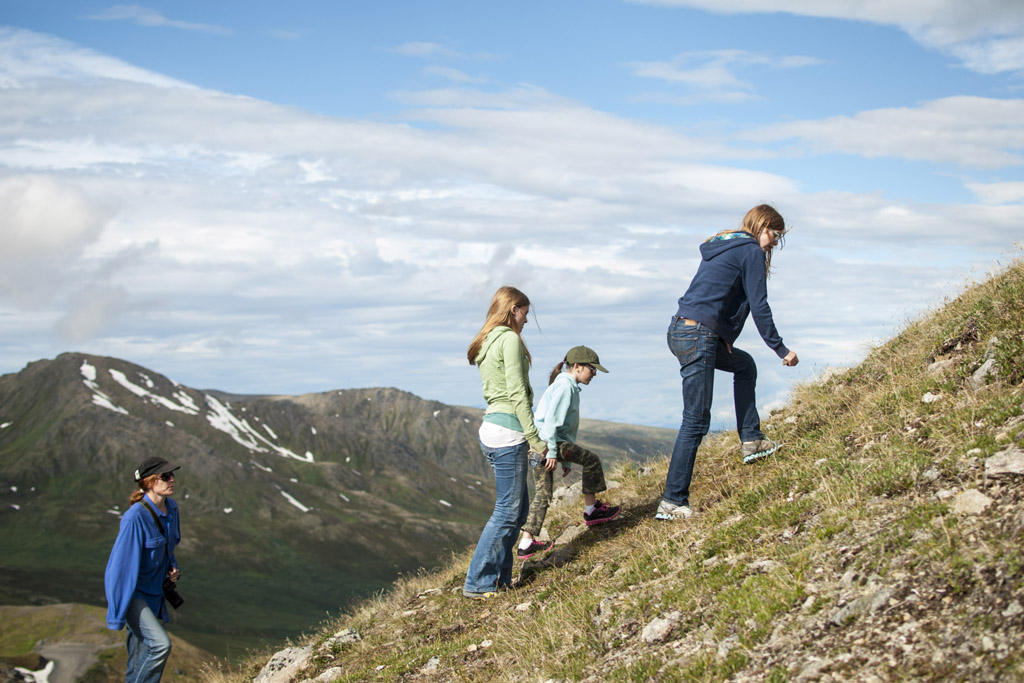 009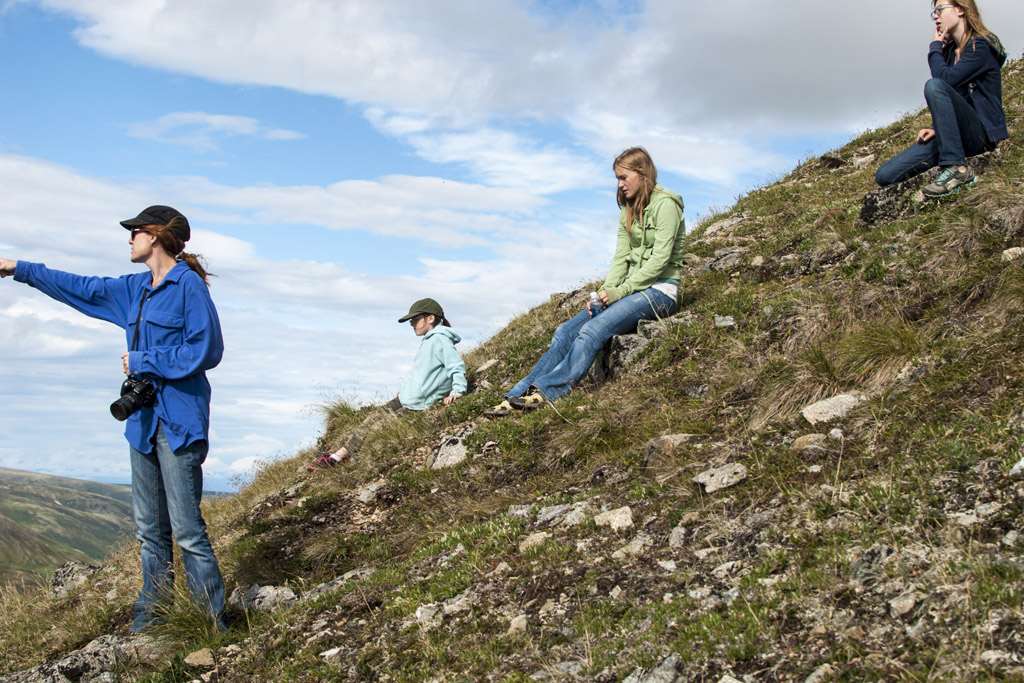 010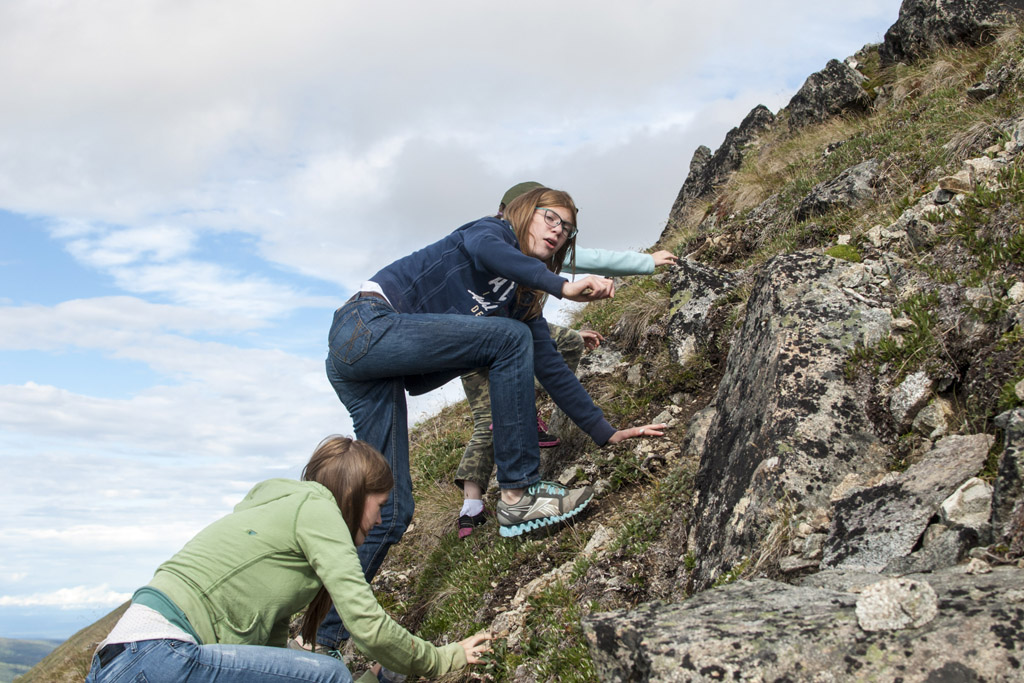 011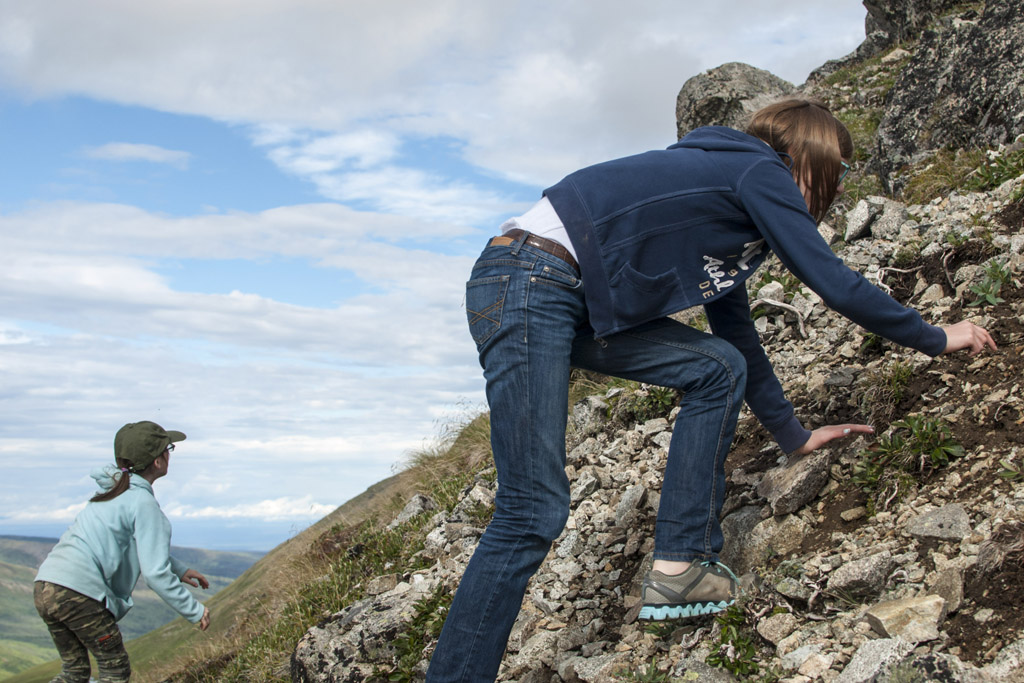 012
013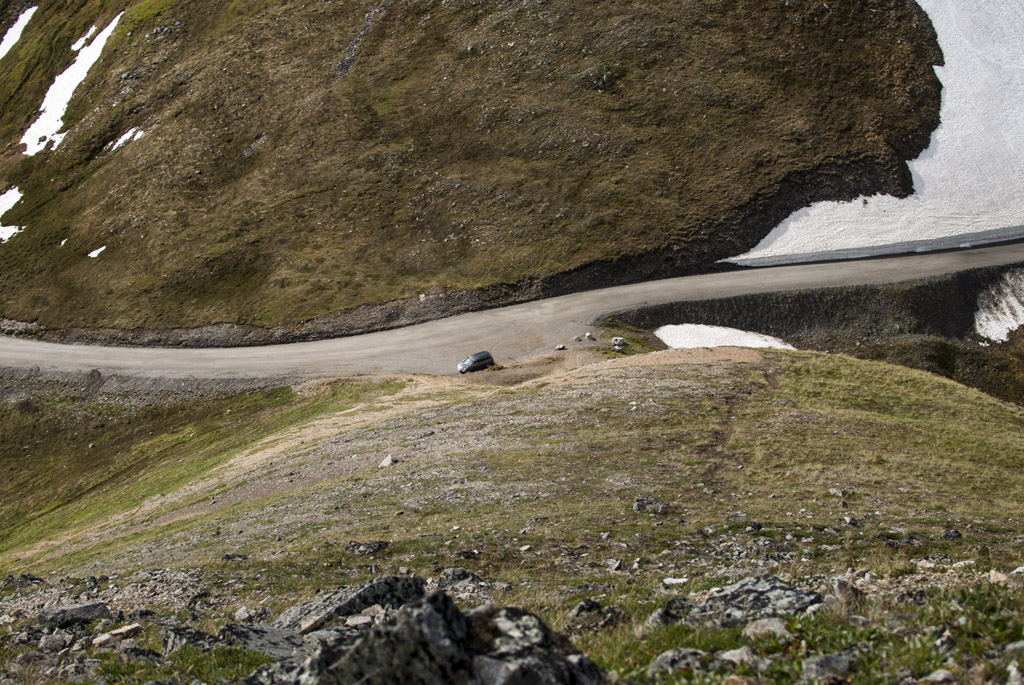 014 - I didn't like the fact that loose rocks could roll all the way down to our (Mom and Dad's) car. I reminded the girls to be extra careful not to start loose rocks rolling.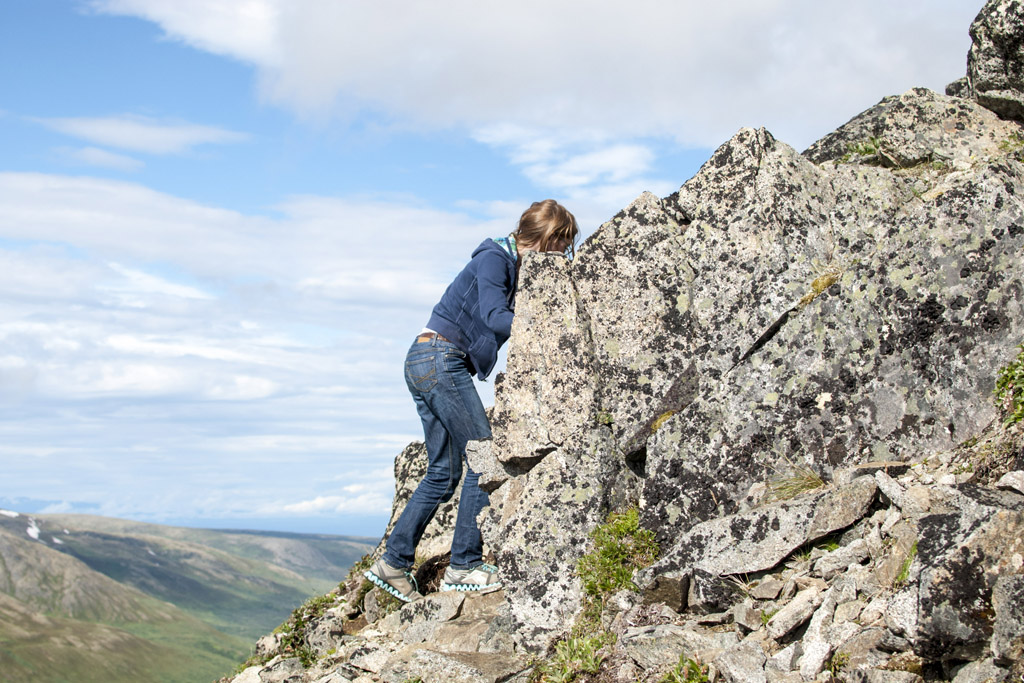 015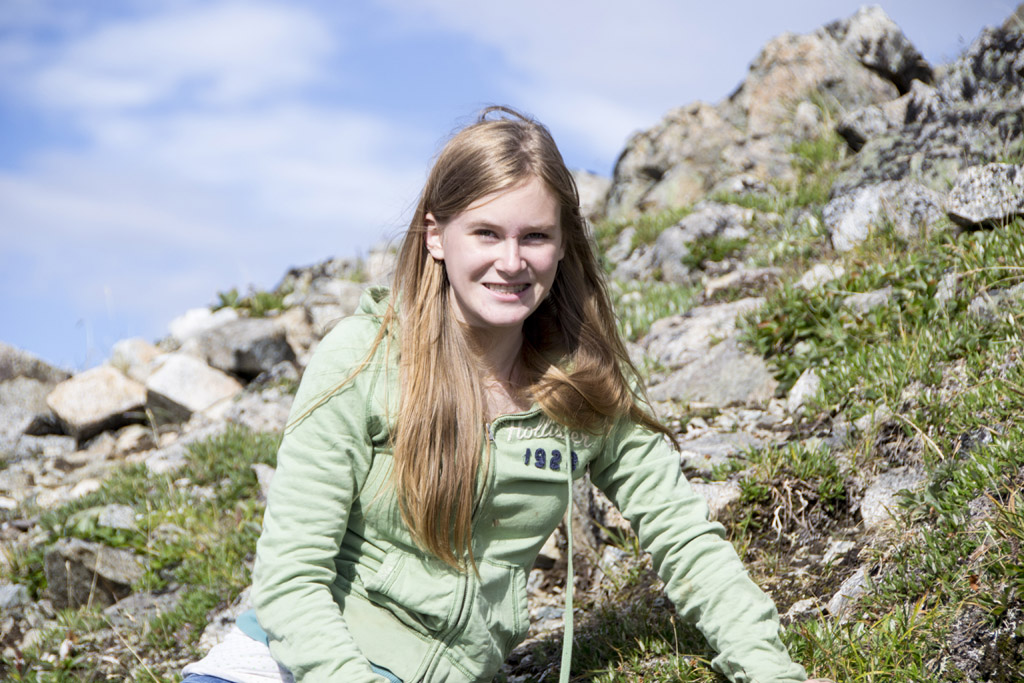 016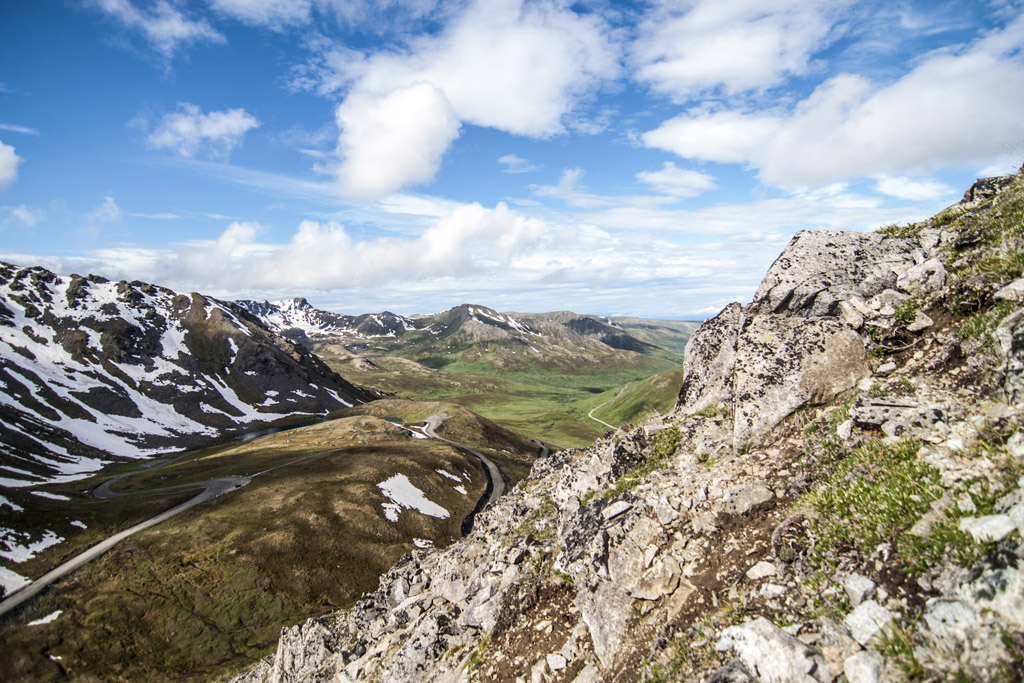 017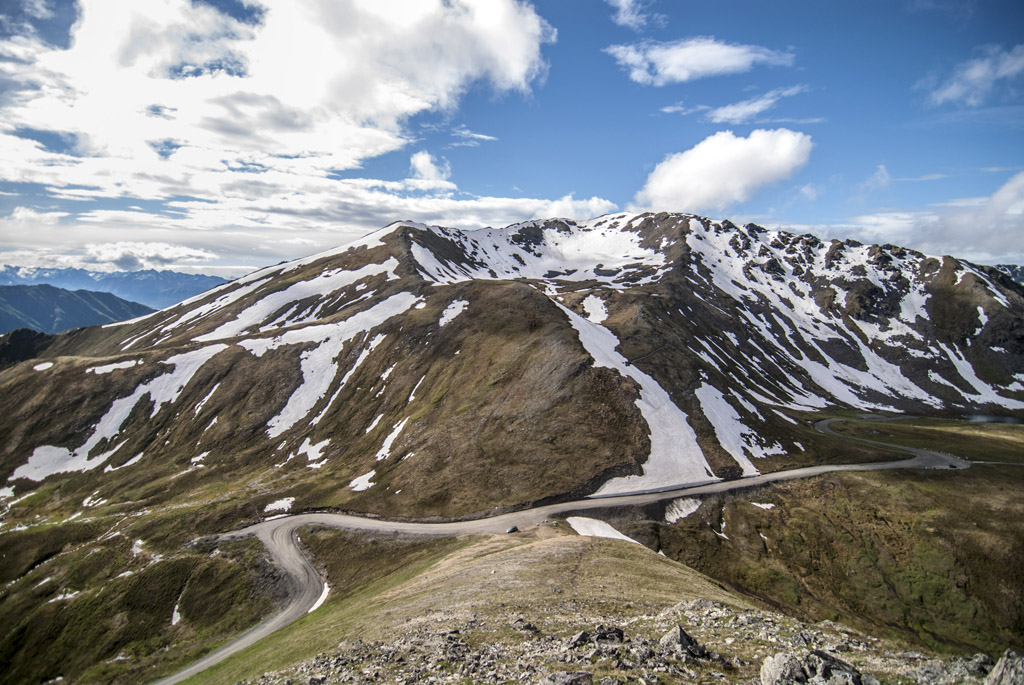 018 - Note the switchbacks covered with snow on the lower portion of this mountain. That's the trail we had intended to climb.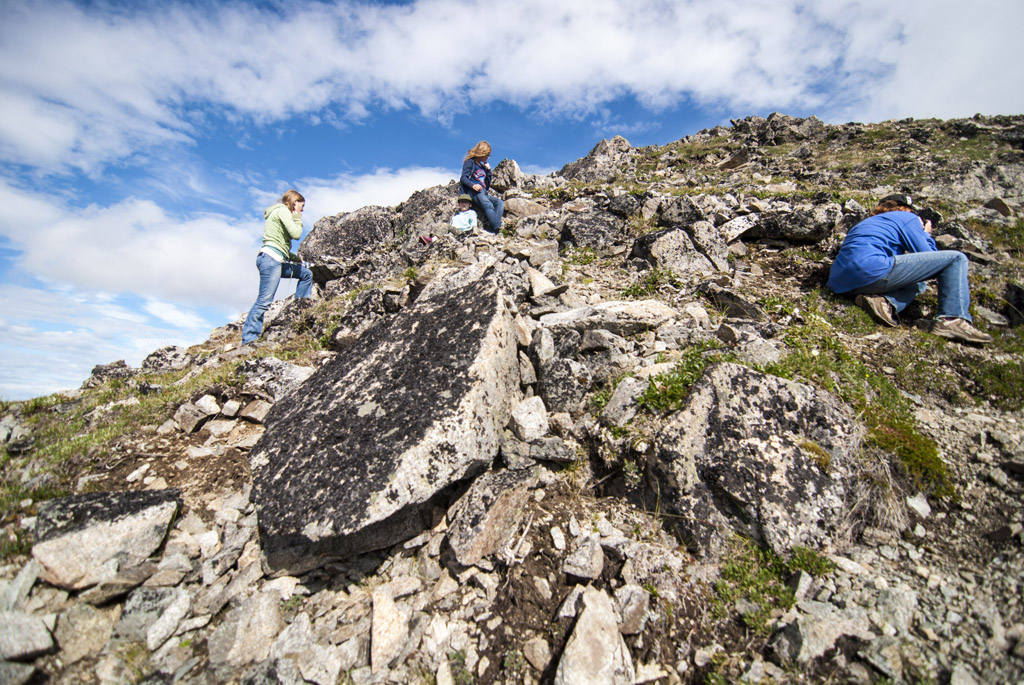 019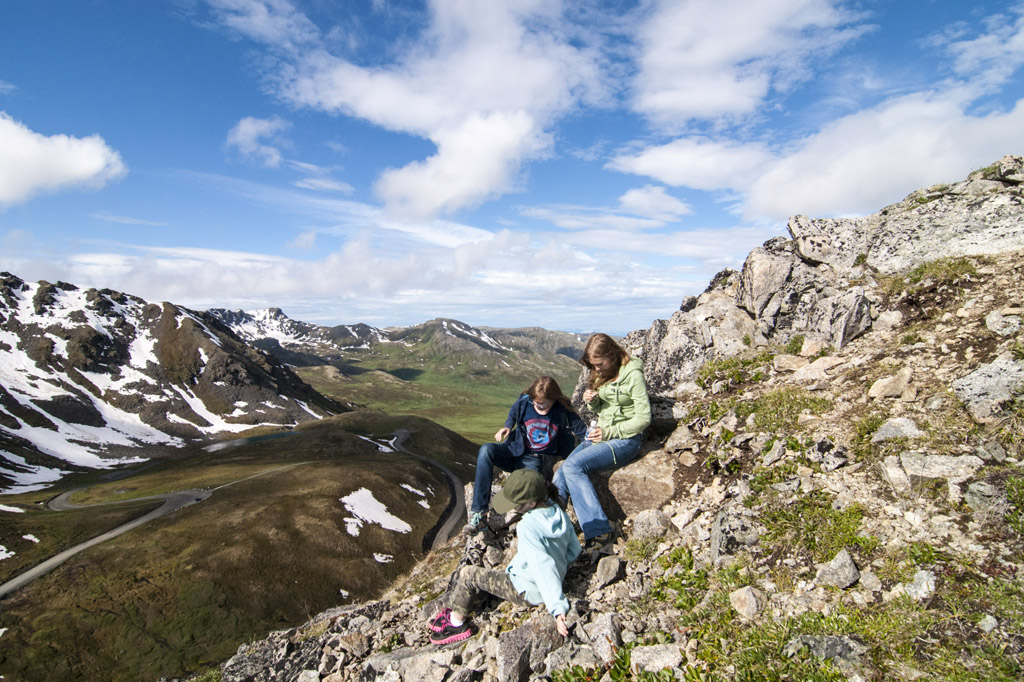 020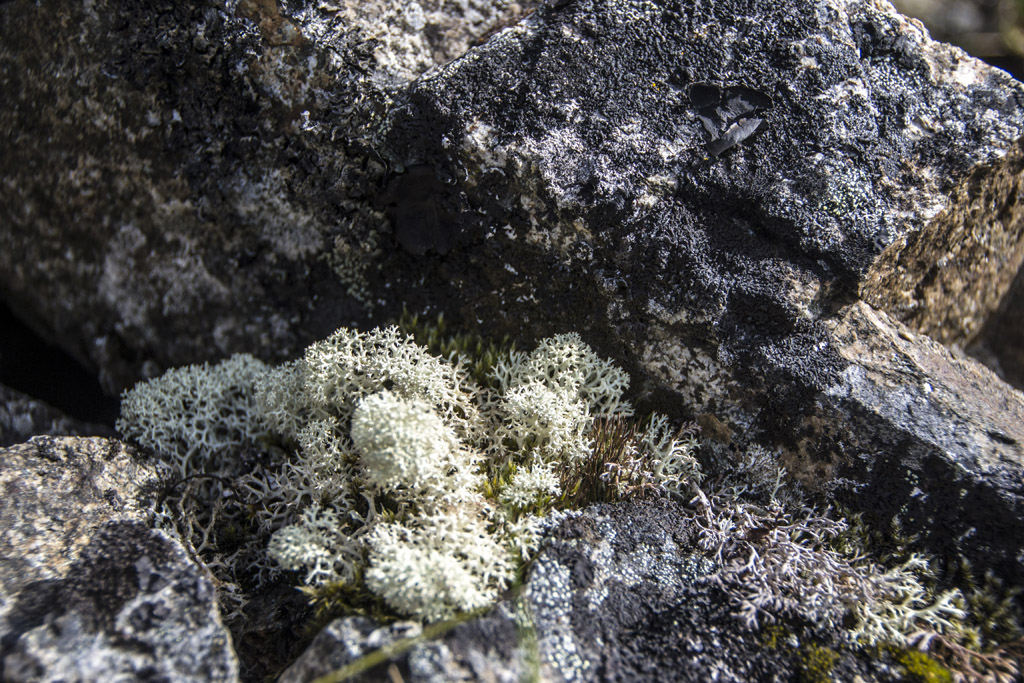 021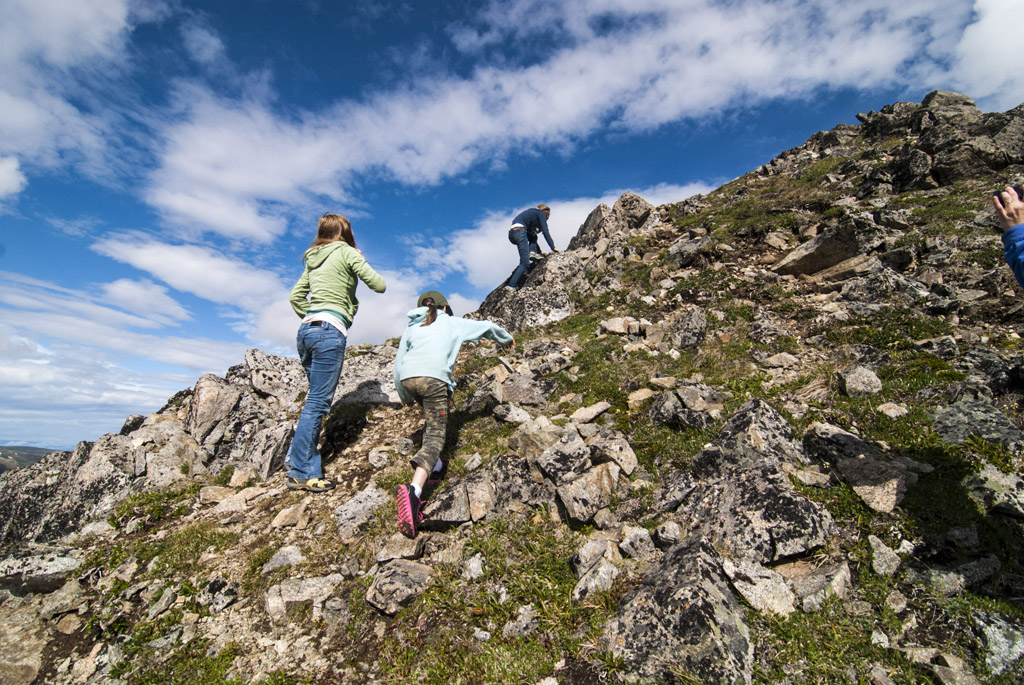 022
023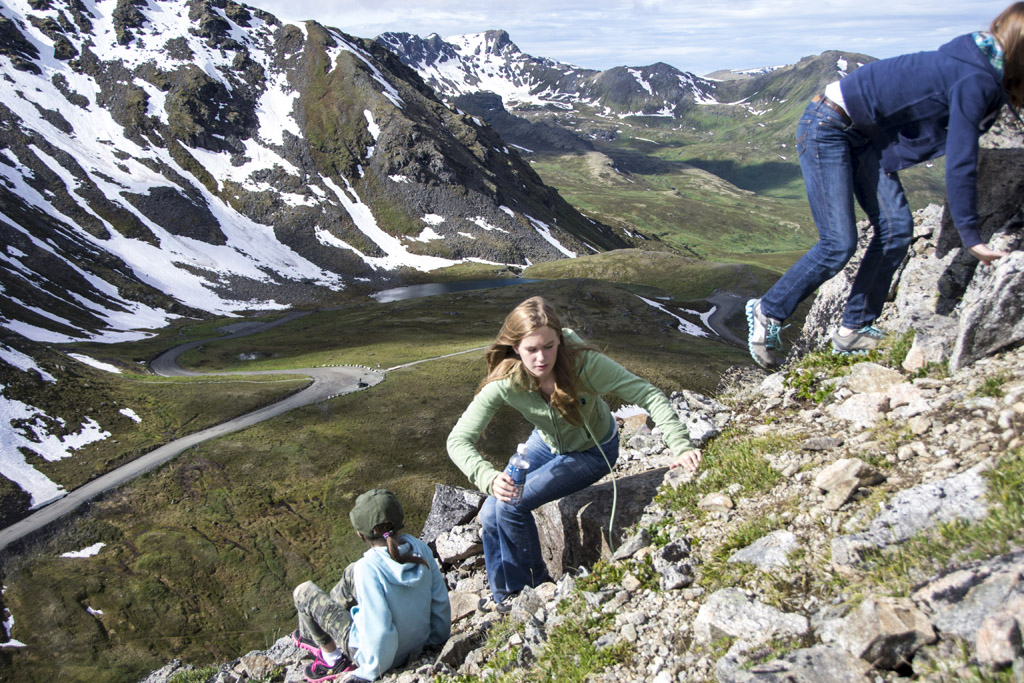 024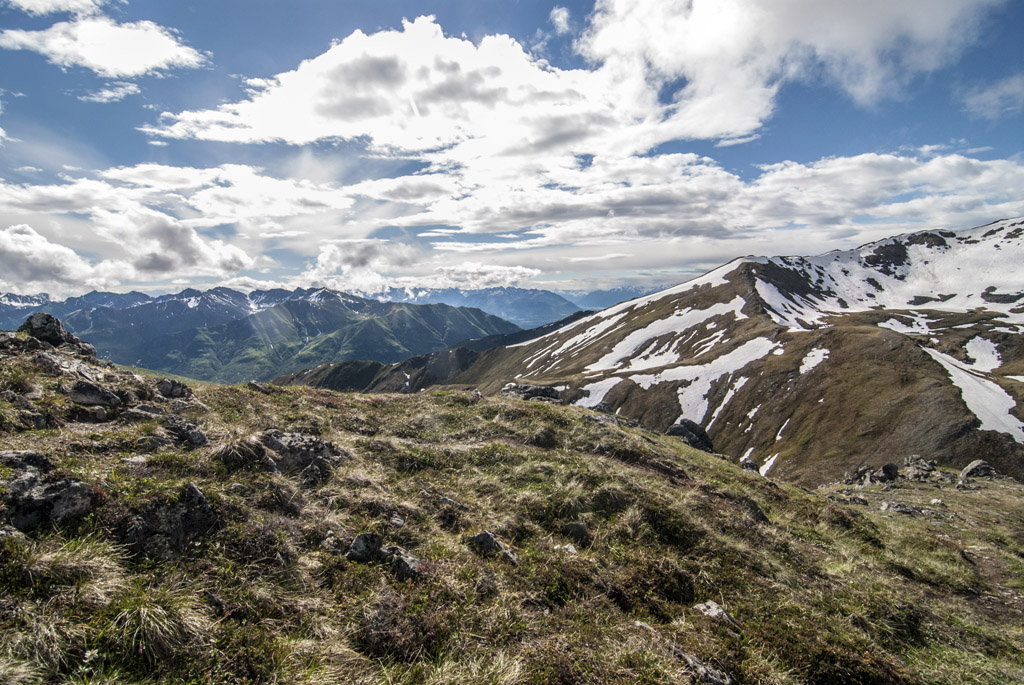 025