August
August - 2016
(David)
Click on any photo for a larger print sized copy.
Feel free to share these photos, including re-uploading them to facebook, etc.
This summer has been all about work on our addition. Here are the major things that we accomplished this summer; each thing took about a week to complete:

* Built a 7 foot high bridge that spans the new porch/kitchen room. The bridge is 32" wide and 12' long and has an opening to a ladder on the inside wall end. For now we are using a stepladder to access the bridge; I will build a built-in wall mounted ladder in the future. Wall mounts were made from steel bed frame pieces.
* Built handrails for the bridge. The upright banisters are made of square oak and the rail is made of angled aluminum. Cables run the length of the bridge. A short piece of sewer snake flexed 180 degrees reverses the cable to the next level up. This creates a cleaner look and cuts the cost of turnbuckles, eyebolts and cable clamps in half.
* Built an oak and poplar ladder that accesses the observatory hatch from the bridge.
* Custom built an insulated watertight hinged skylight that serves as an access hatch to the observatory. Made from welded square tube steel and two separated layers of clear polycarbonate plastic. The rubber roofing material extends up the 2" frame that supports the skylight/hatch. The frame support is capped with angled aluminum and a foam gasket.
* Extended the frames of all 13 windows. The walls on our addition are an extra two inches thick so all window frames didn't have adequate depth. The palladian windows were especially tricky. I had several pieces of 1/8" bamboo flooring that were flexible enough to glue laminate and match the curve of the window.
Drywall. Ok, we've been working on this for several weeks now.
We also re-enclosed the porch with plastic sheeting and reinstalled porch door and put a temporary door between the old and new kitchens. We put an old window air conditioner in a greenhouse window. I had my doubts that it would do much good in a room that has 13 windows, 2 glass doors, 2 skylights and a vaulted ceiling. But it has made a noticeable difference and has made our work this summer bearable.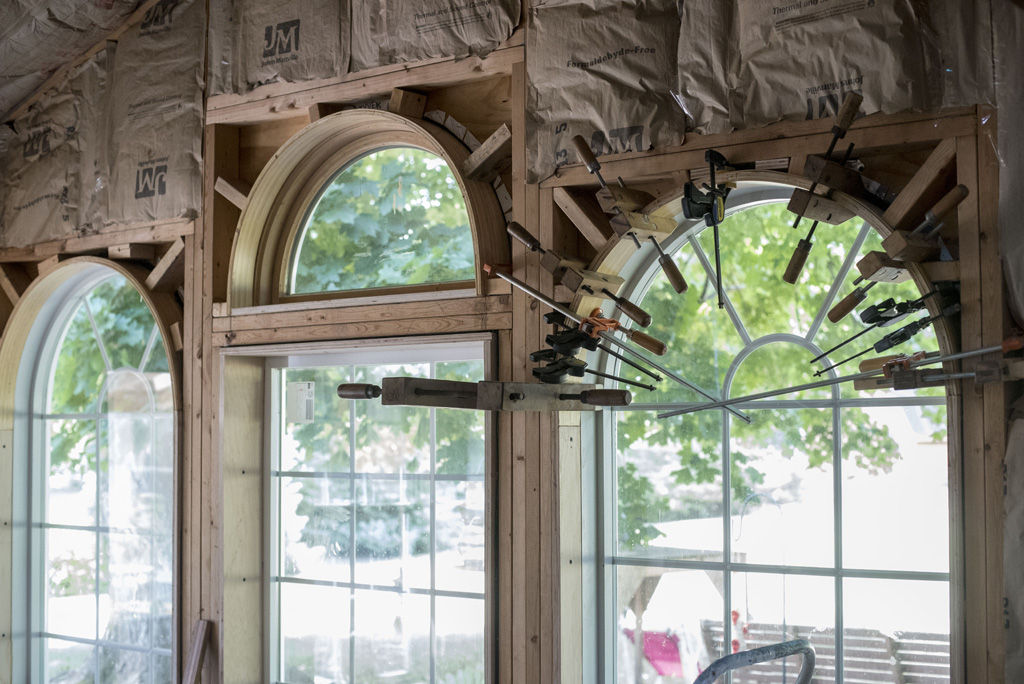 001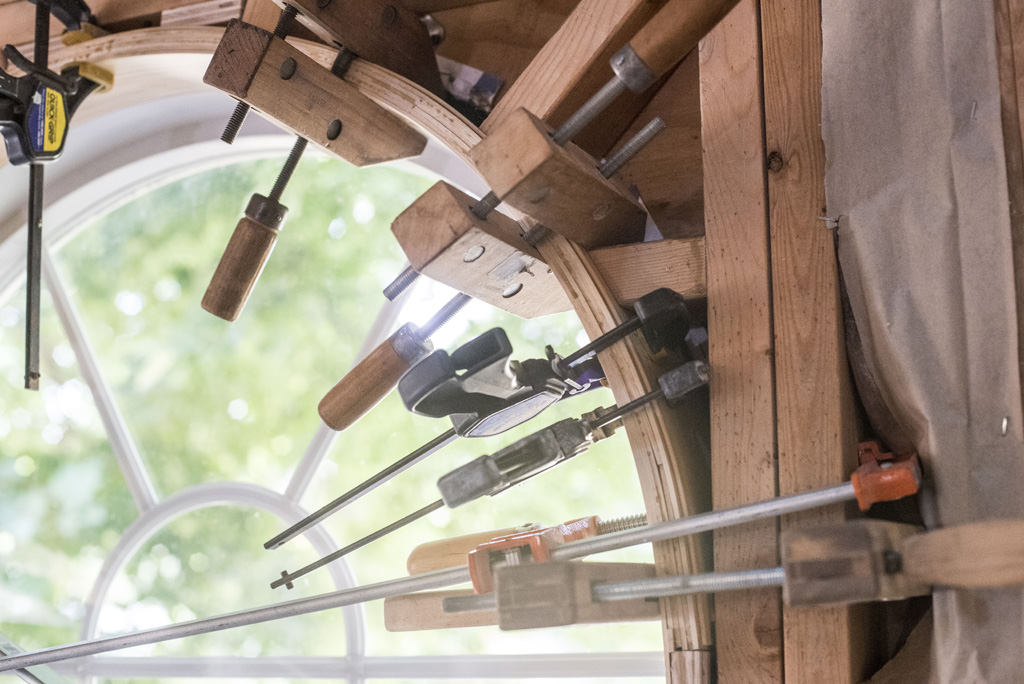 002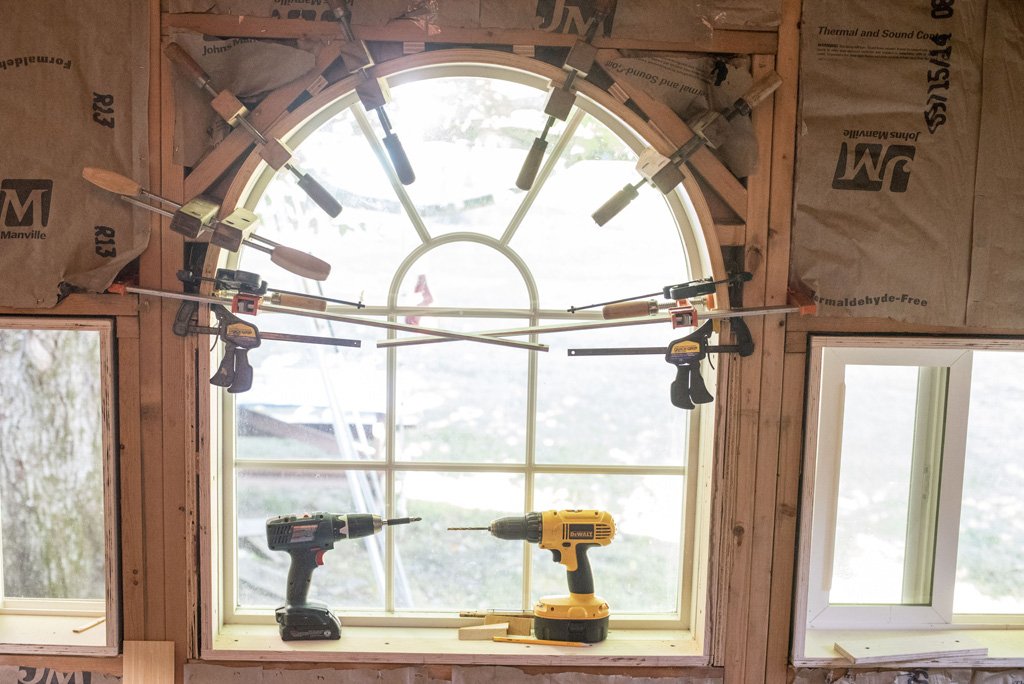 003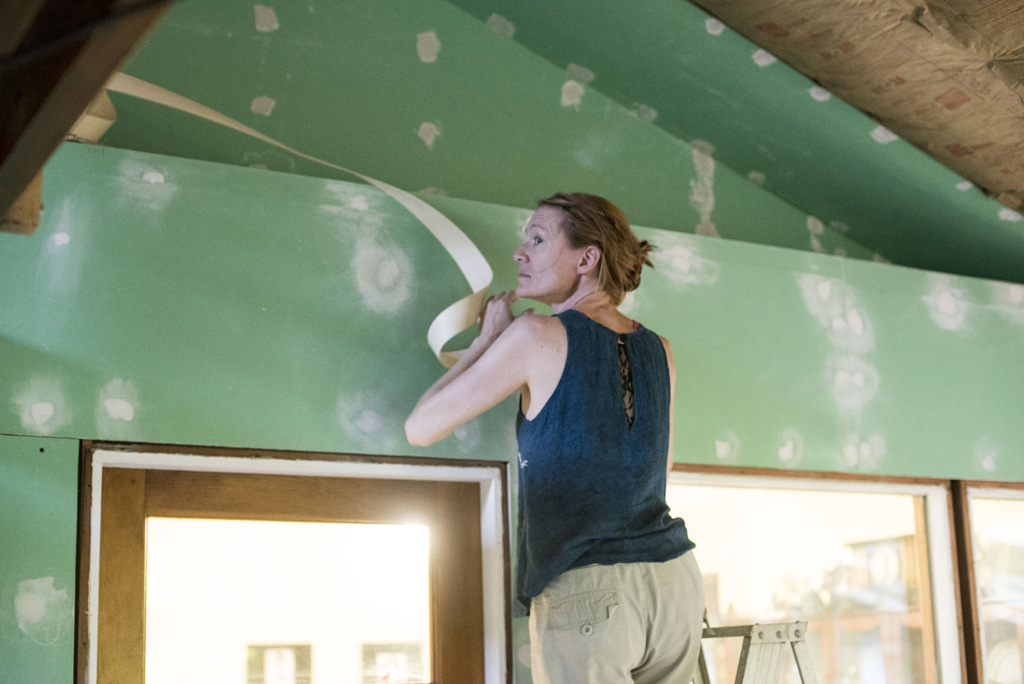 004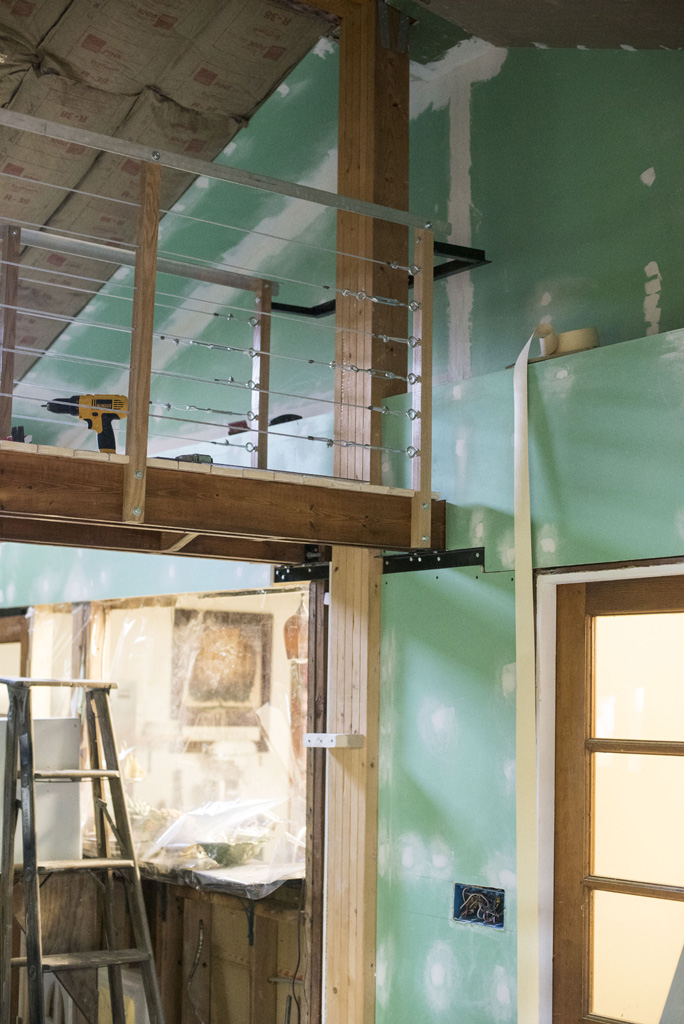 005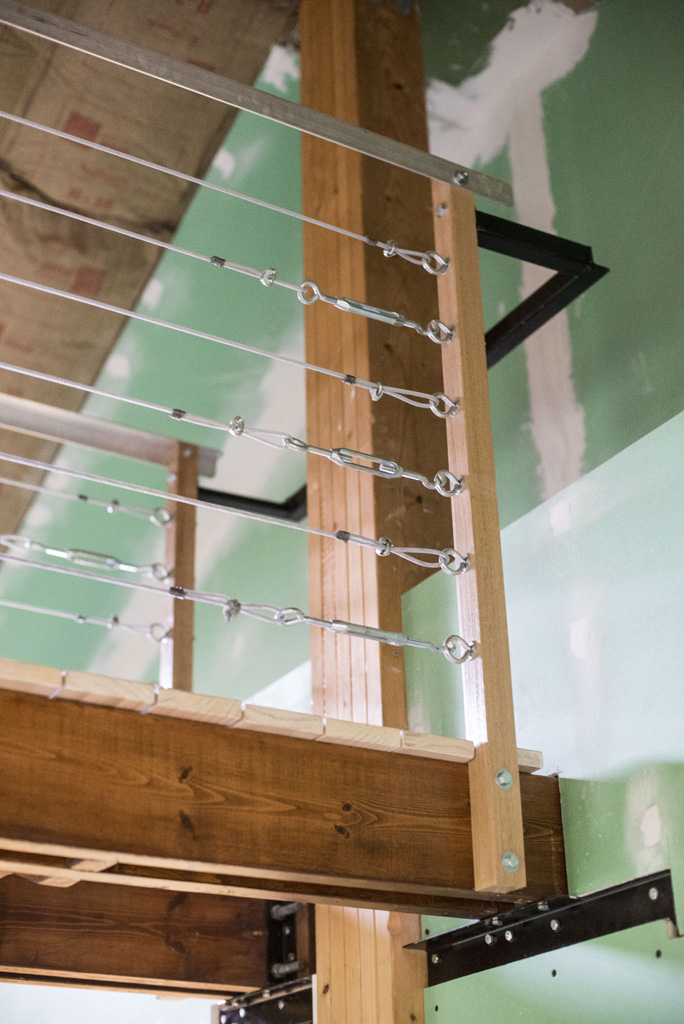 006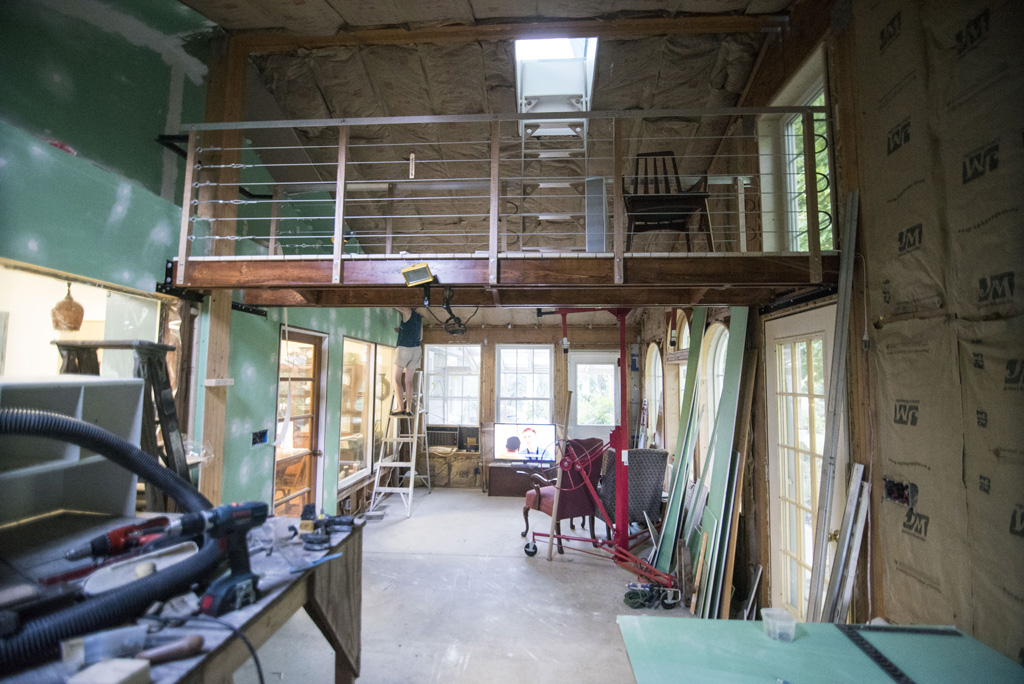 007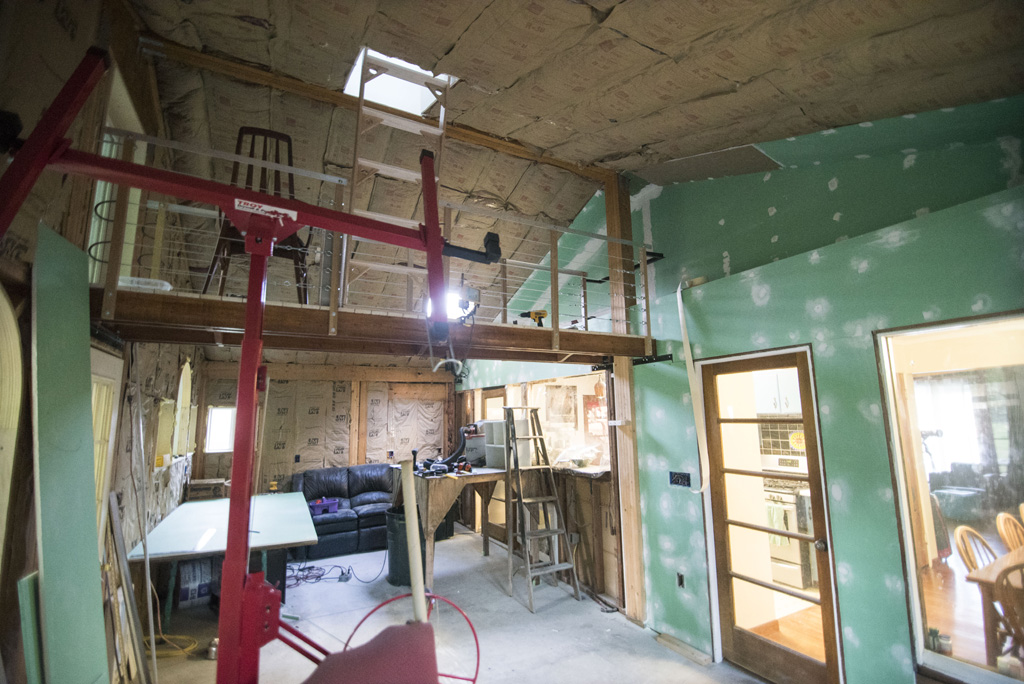 008
009
010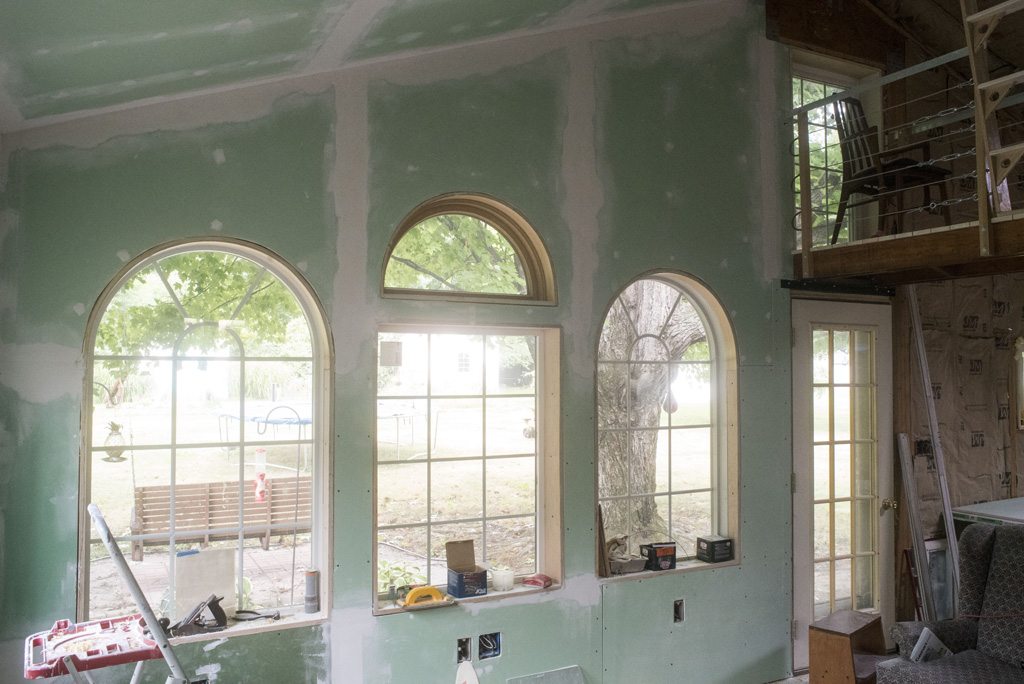 011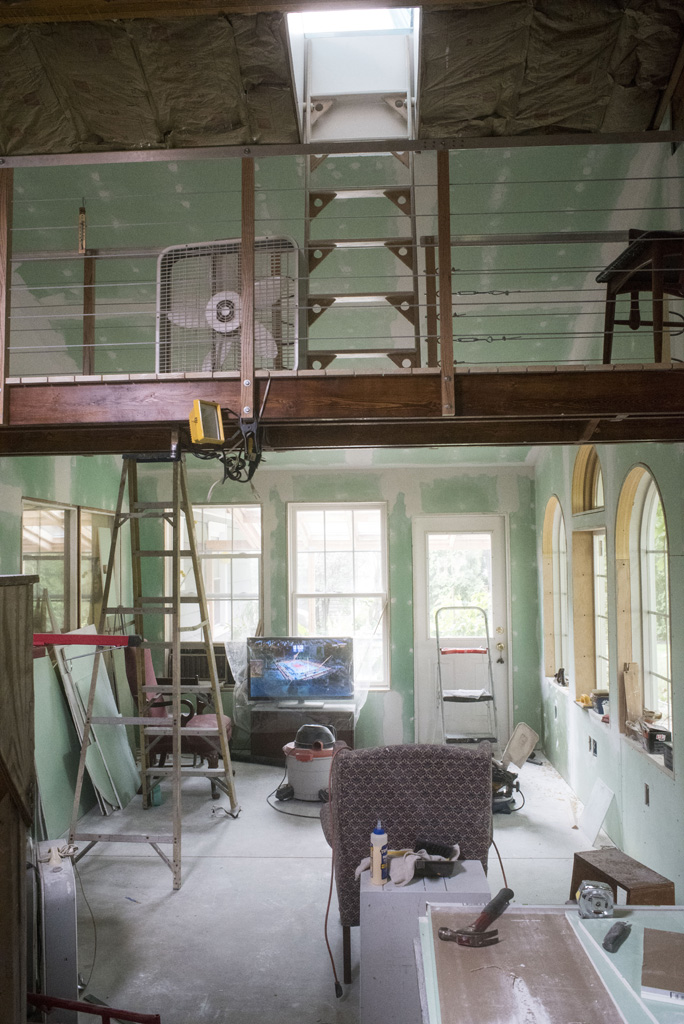 012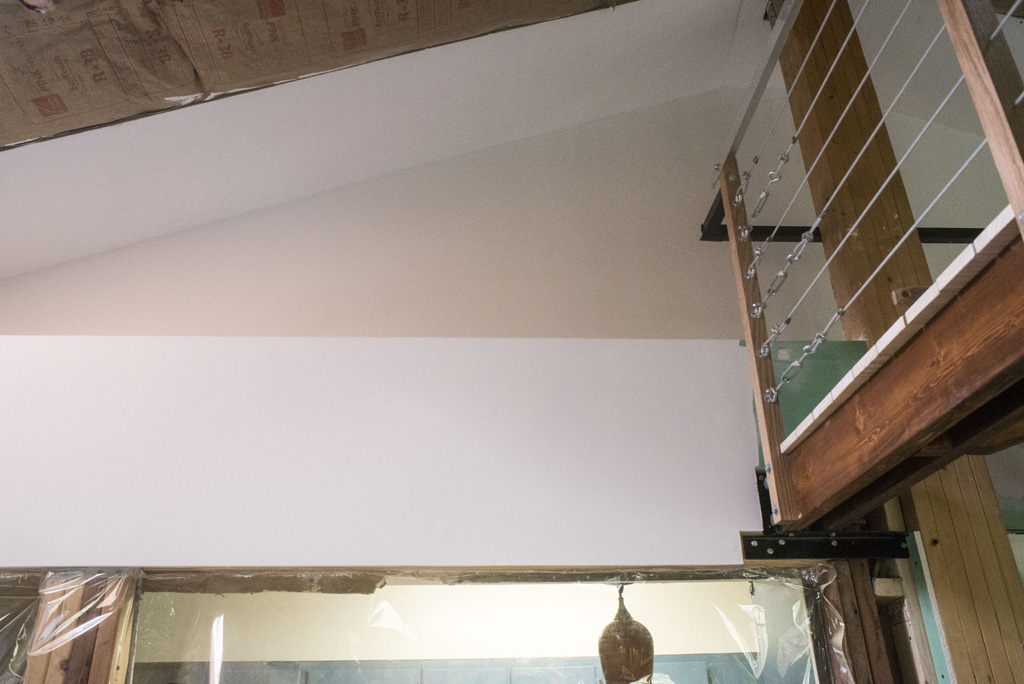 013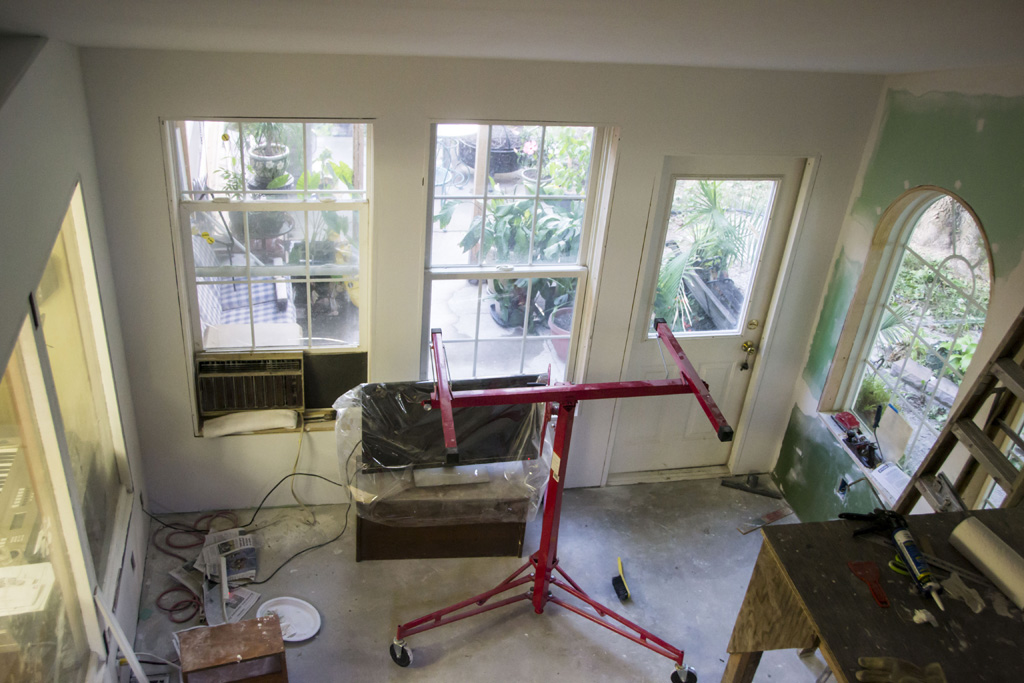 044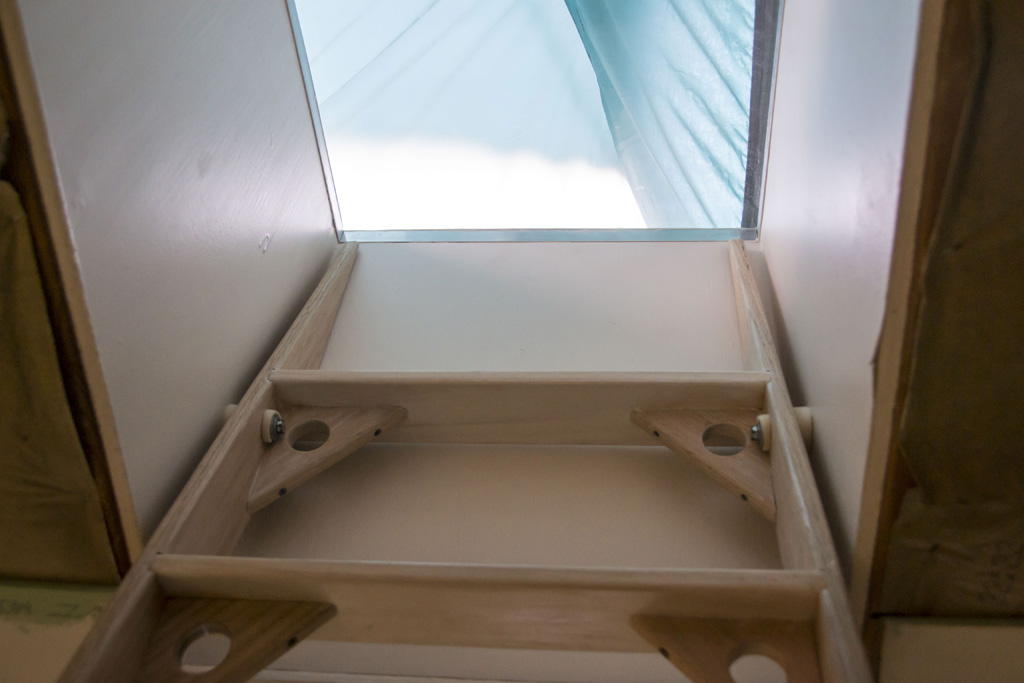 045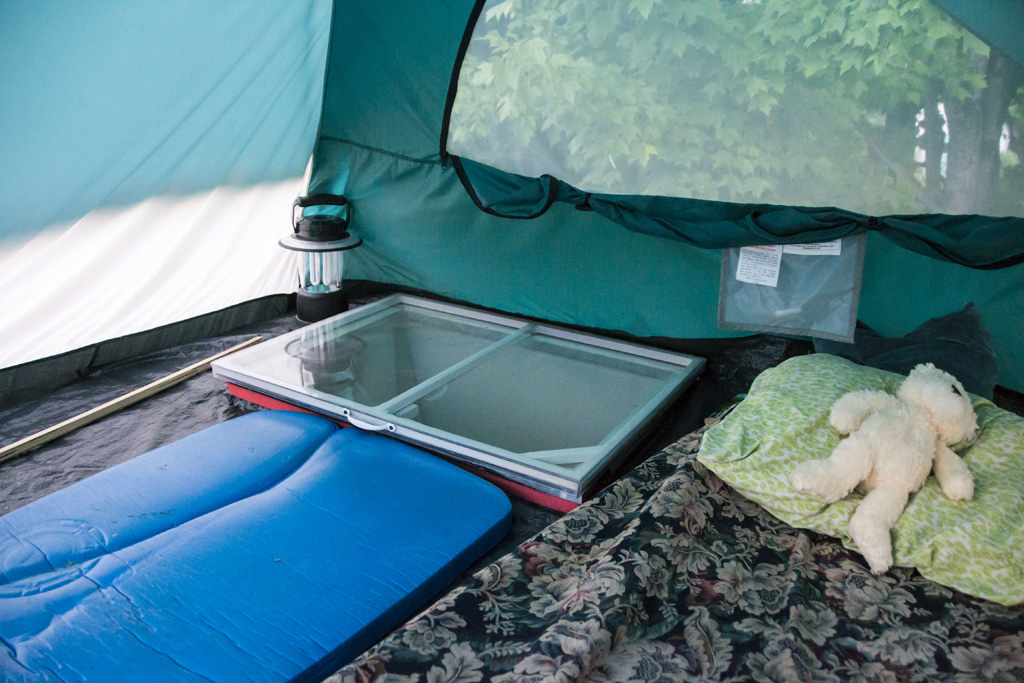 046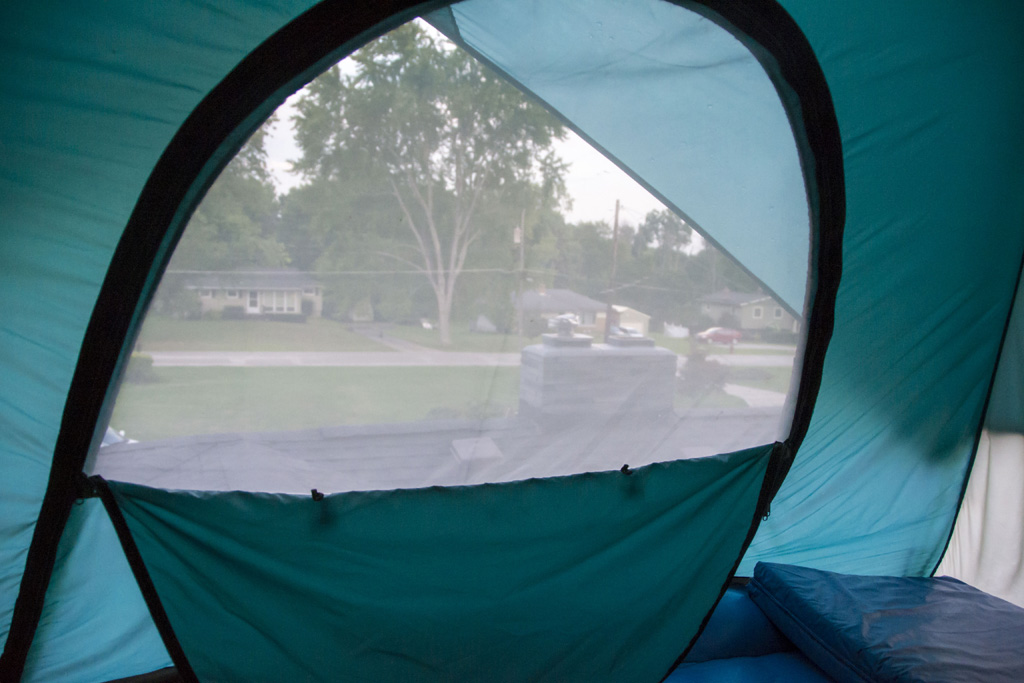 047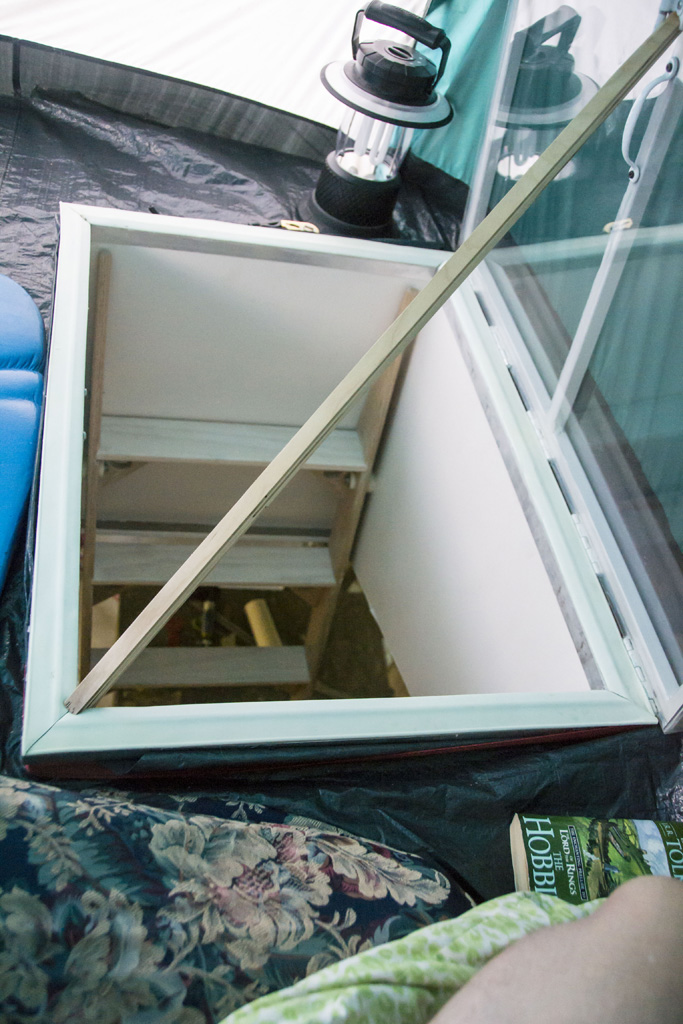 048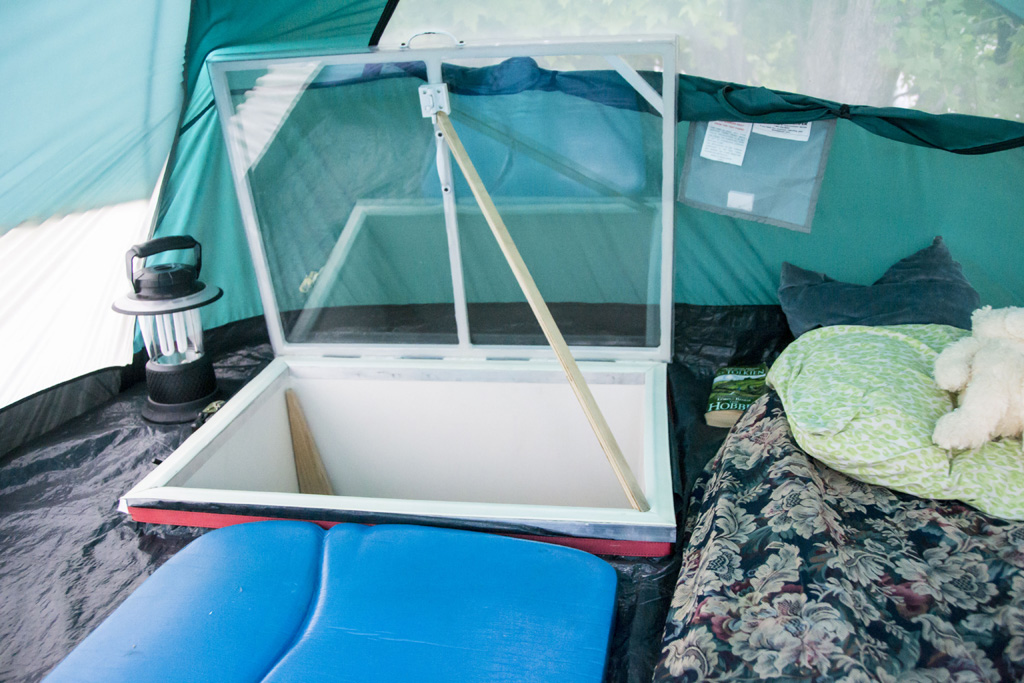 049
050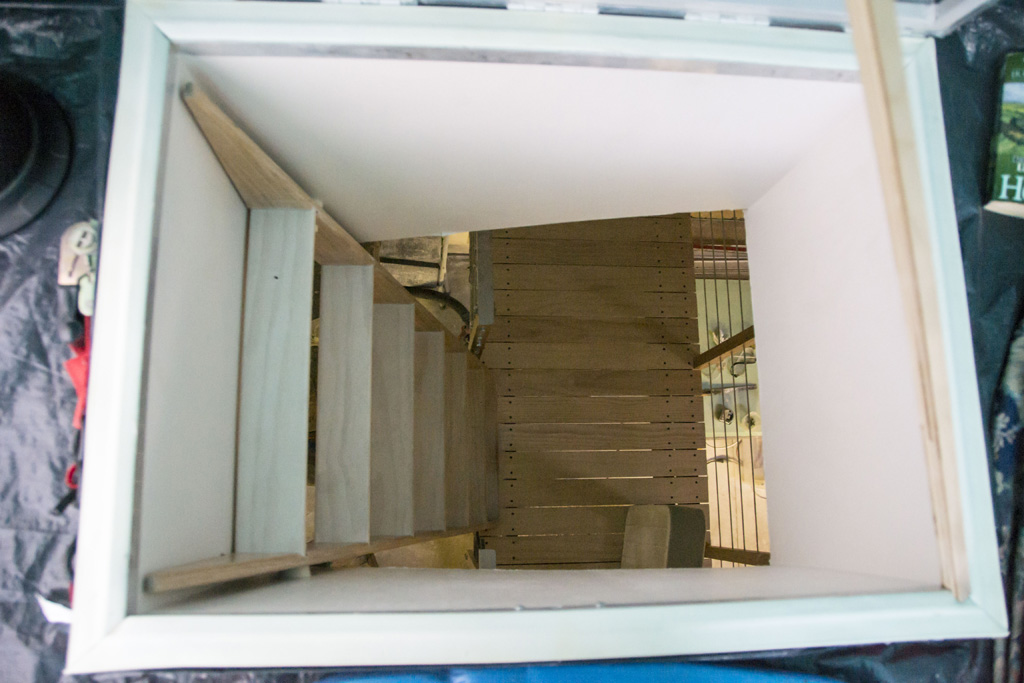 051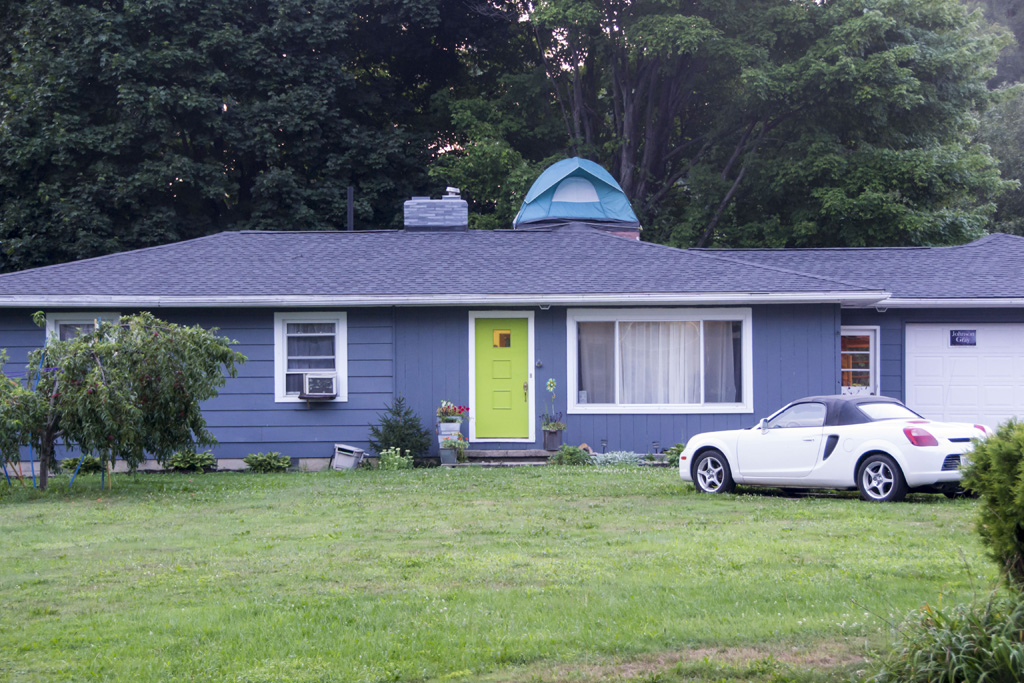 052
Svea and the GFS Youth Group went to Germany, Austria and Hungary this summer. She will post photos when she get's around to sorting them.
She celebrated her birthday on their last day and we celebrated it with her after she arrived home.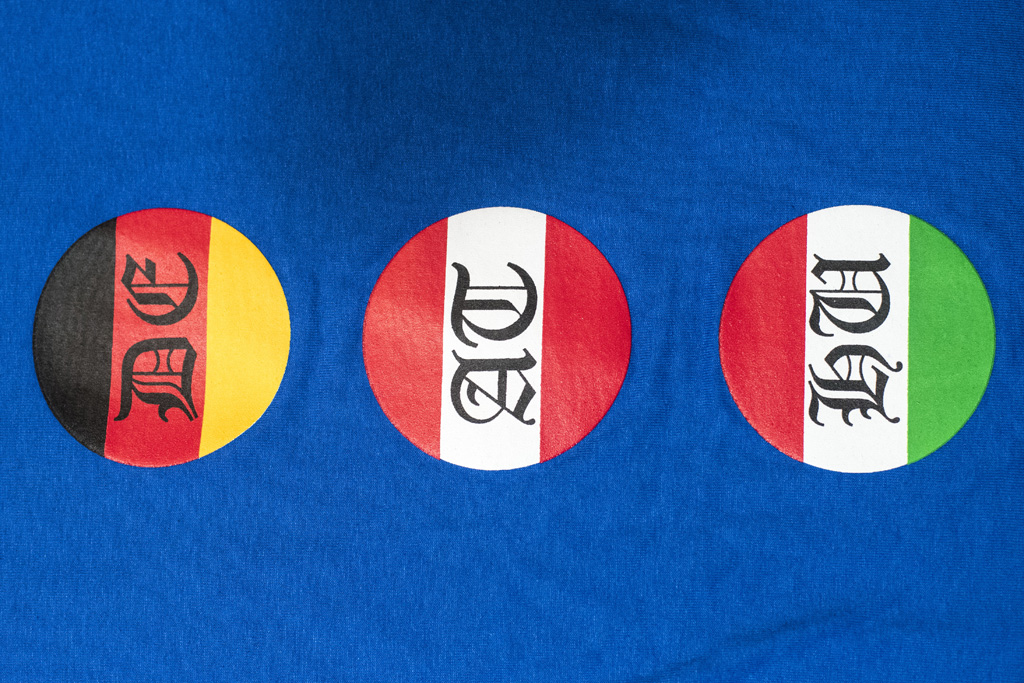 014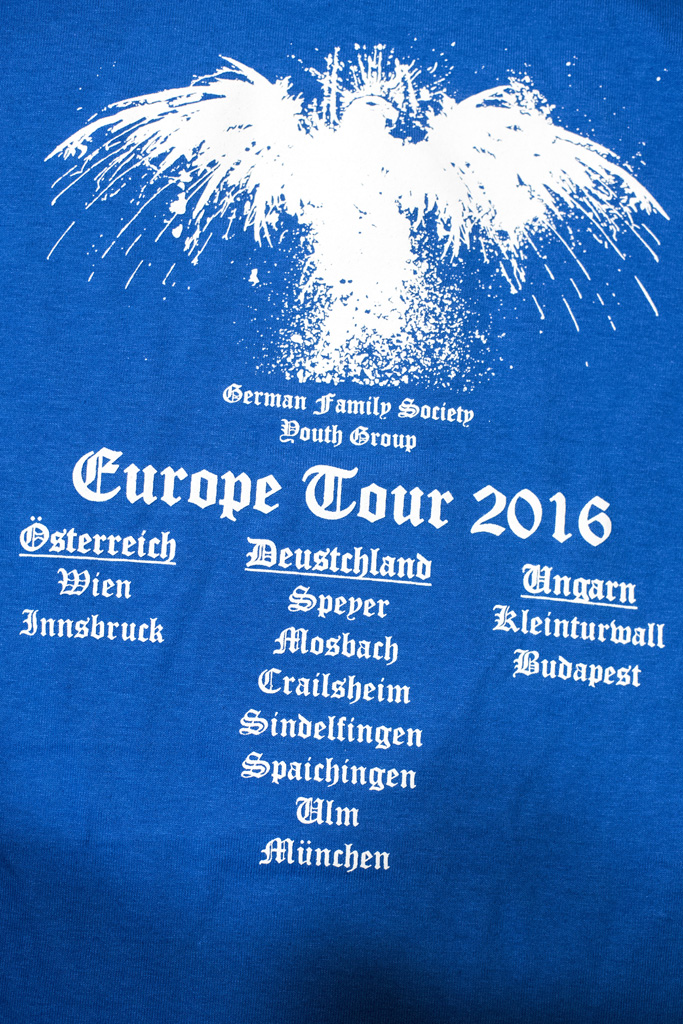 015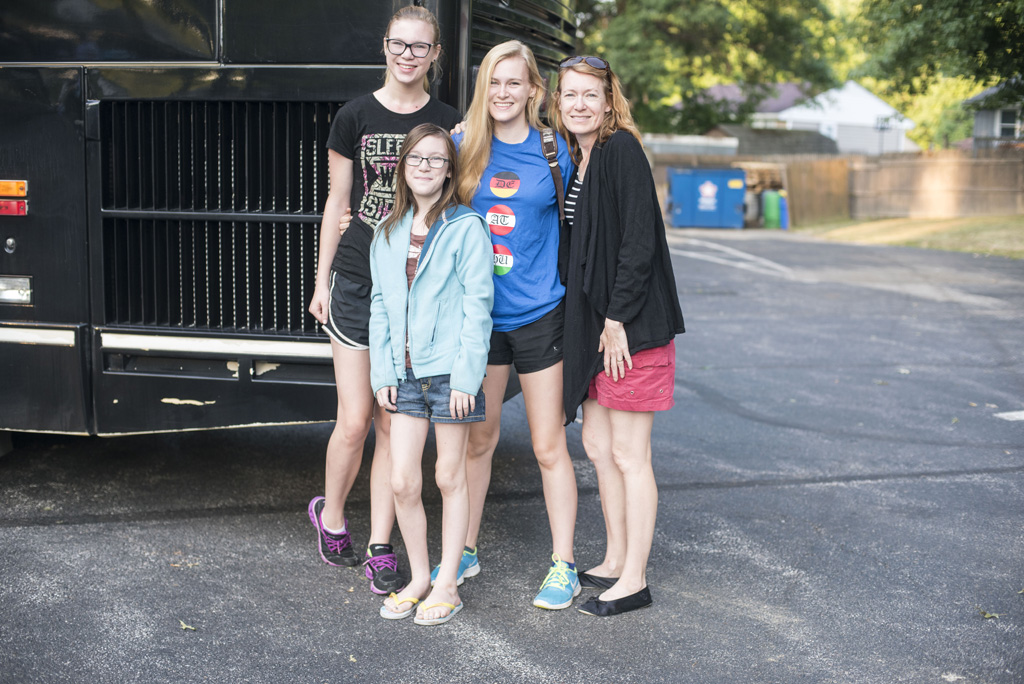 016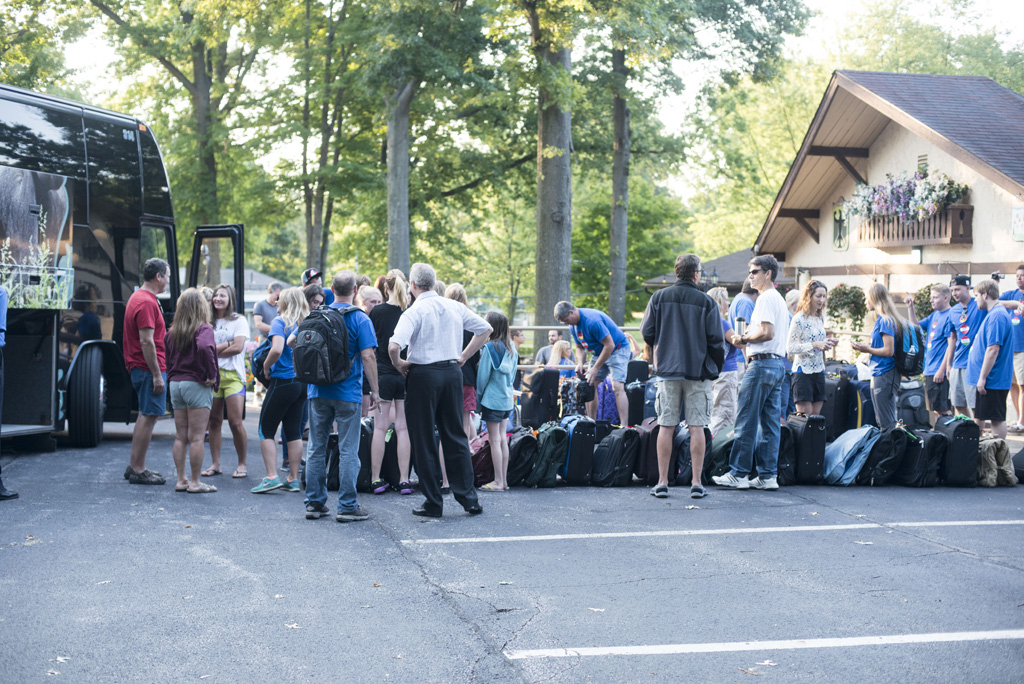 017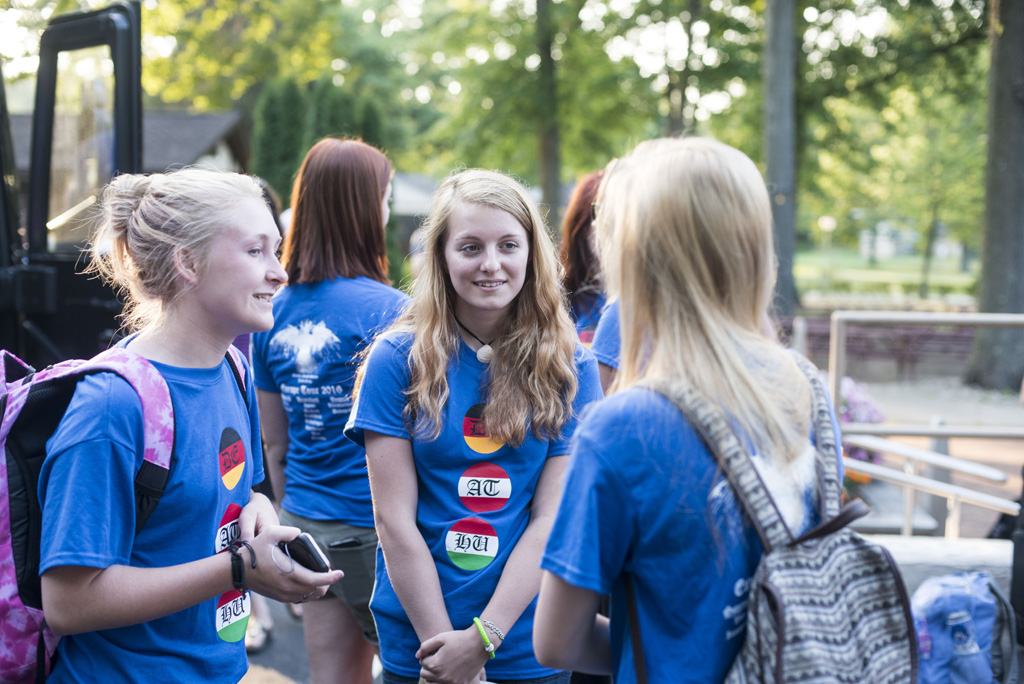 018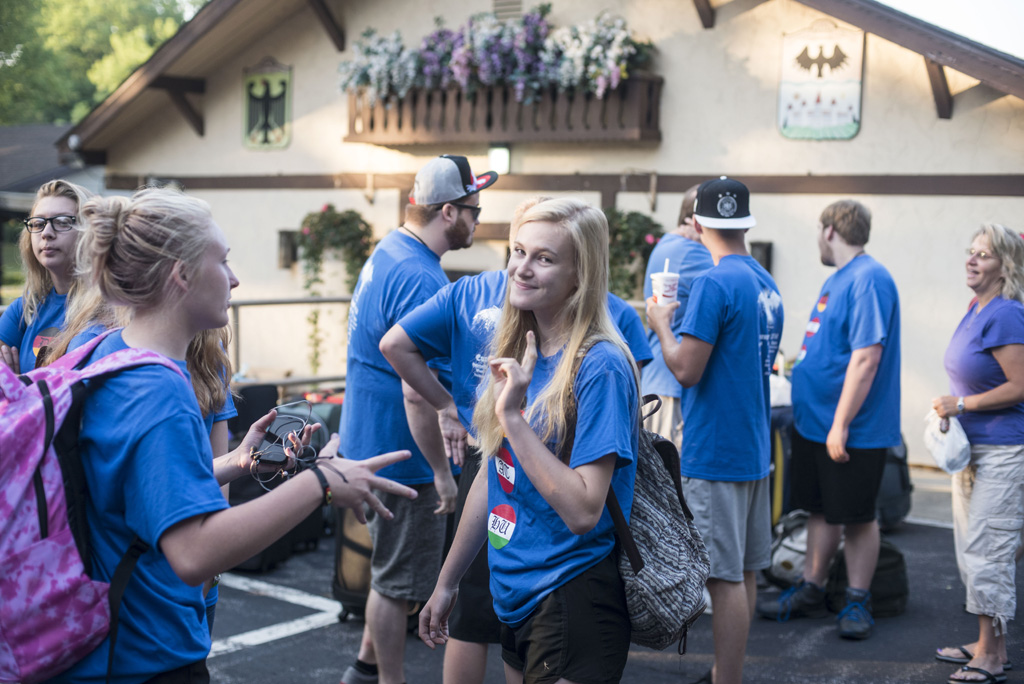 019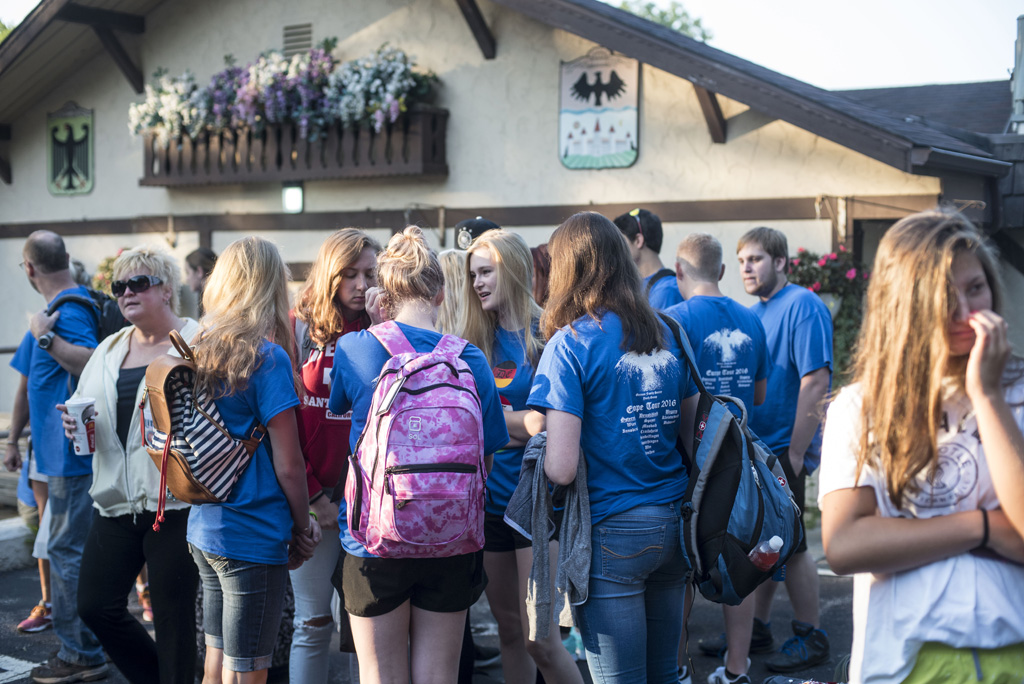 020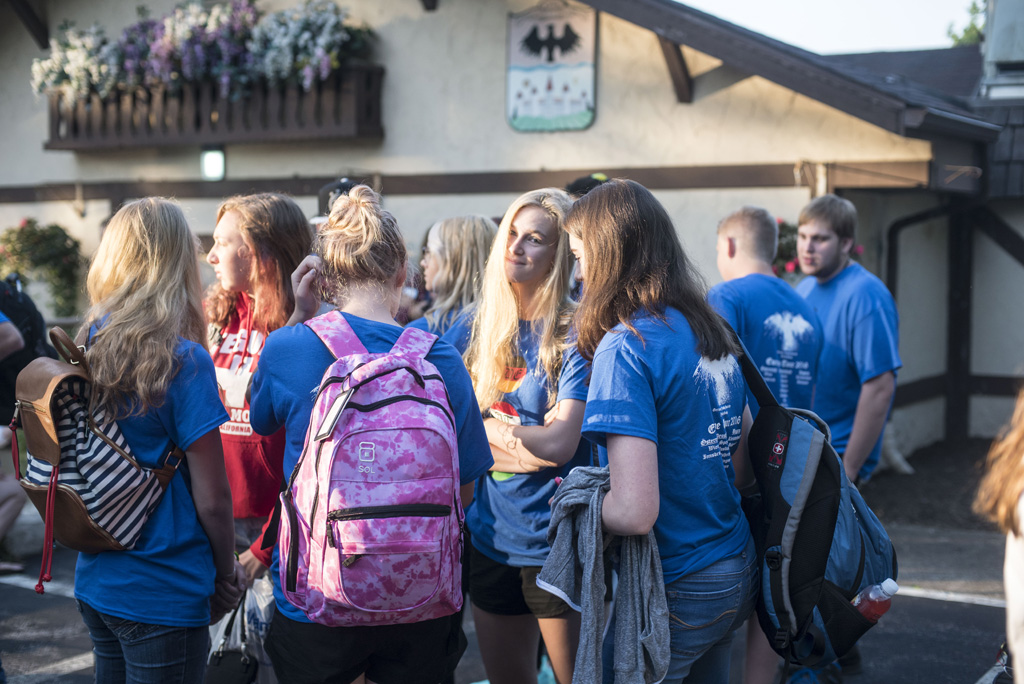 021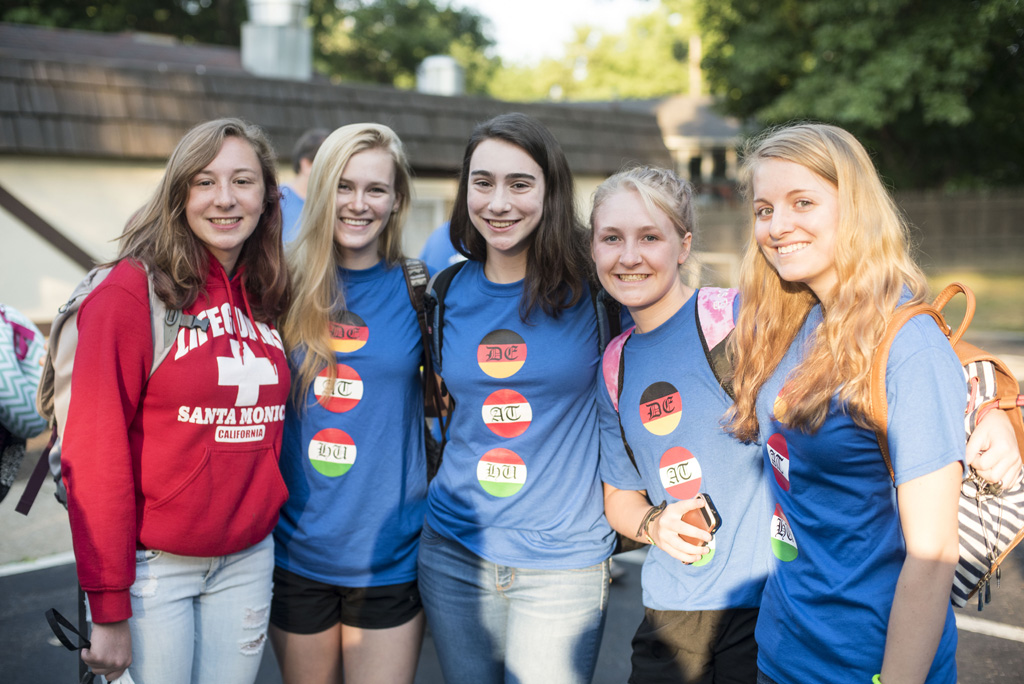 022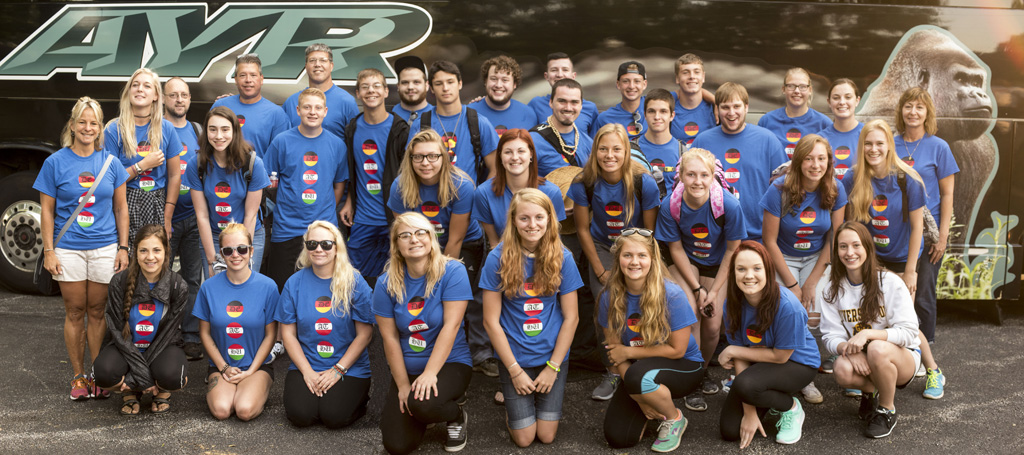 023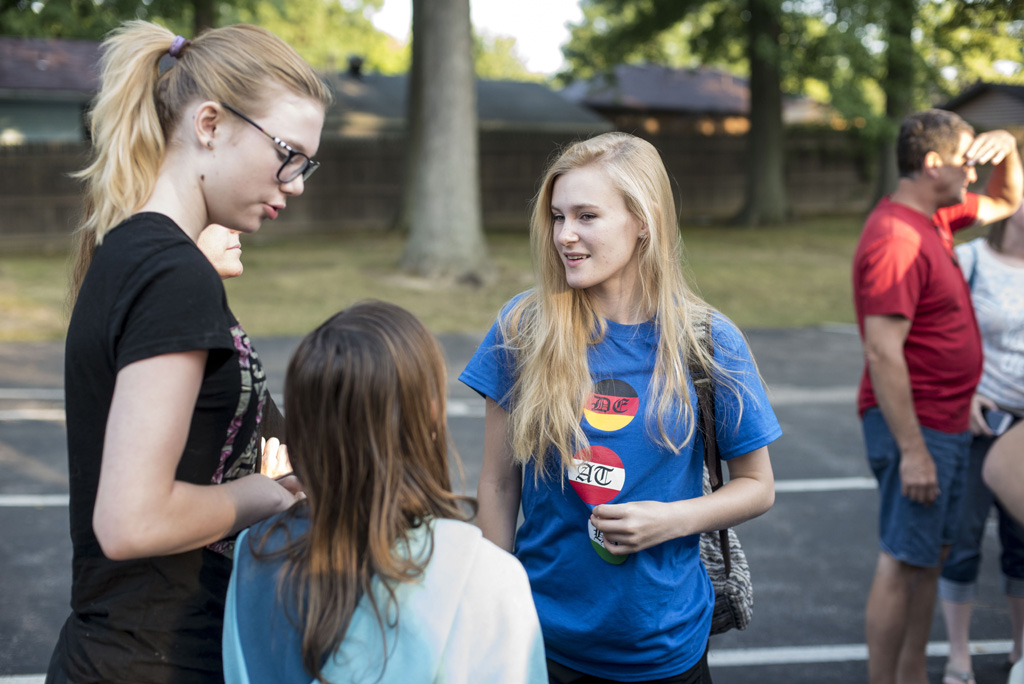 024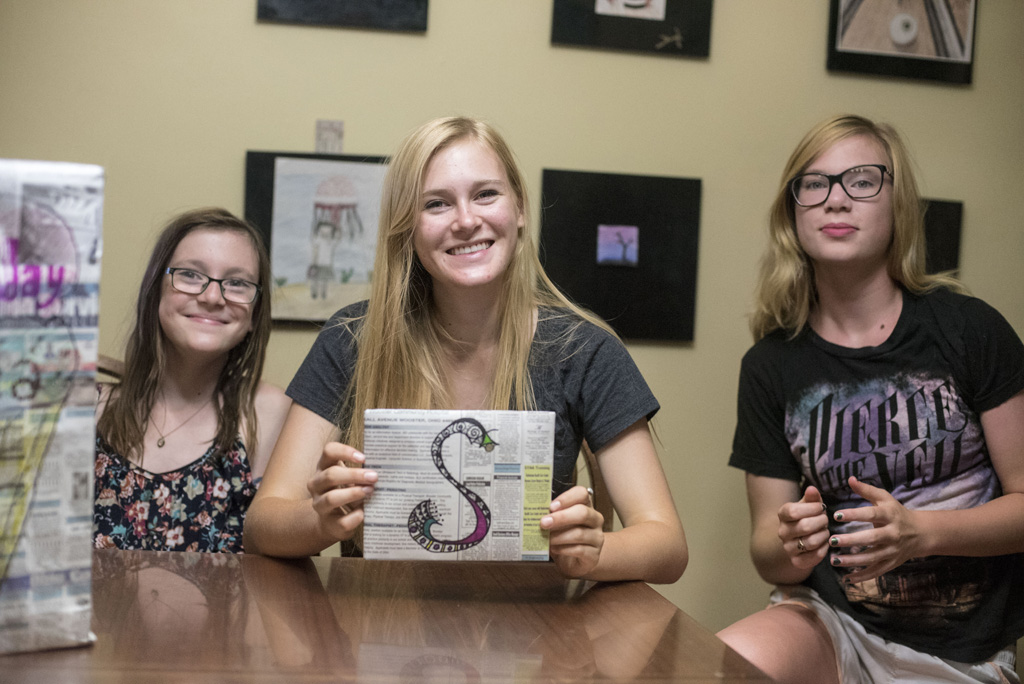 025