Baby Brigitta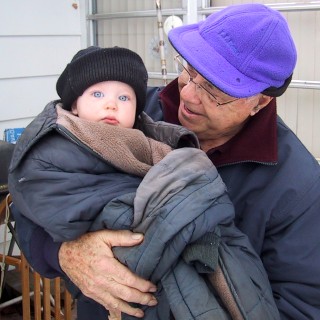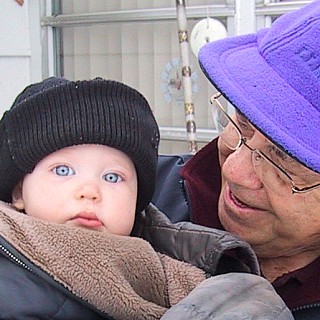 Brigitta has stunning eyes; by six months they had lightened to a striking blue.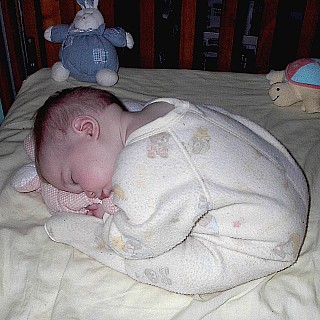 Until she started walking, Brigitta had gastrointestinal distress and would spit up or throw up several times a day. She also had a lot of pain in her tummy at times. This pain almost always made it difficult for her to fall asleep unless something was pressing into her tummy. Most often she would fall asleep folded over someone's arm or slumped over her bunny.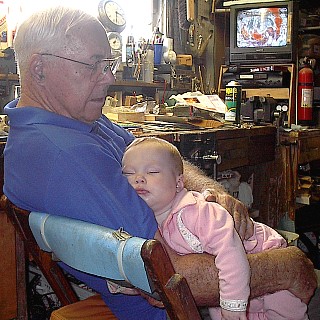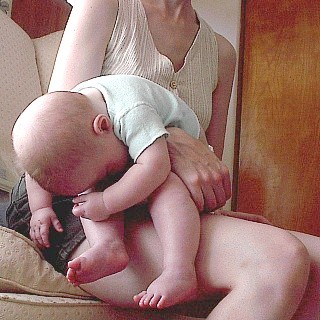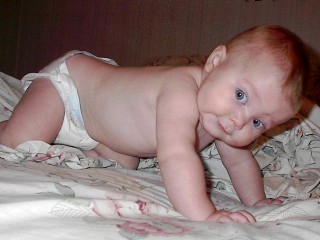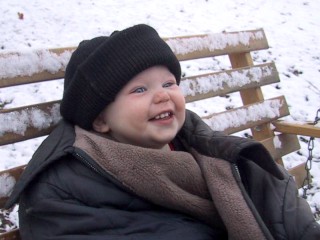 Brigitta has always loved the outdoors.
Papa would often wrap her up in an old coat and take her out.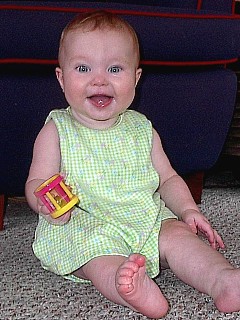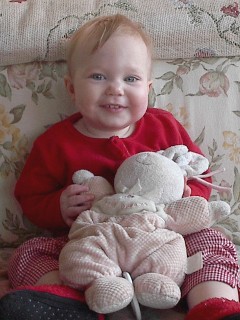 Brigitta is never without Bunny.
Bunny was a gift from her Aunt Jeannie and is still her most prized possession.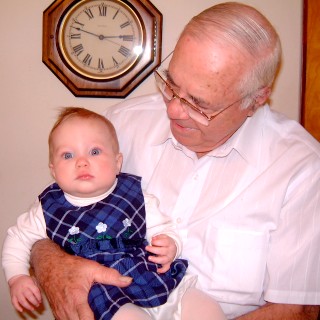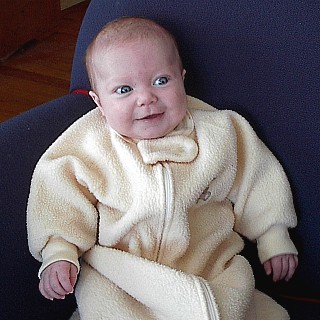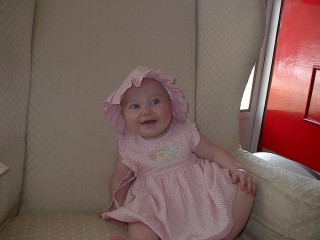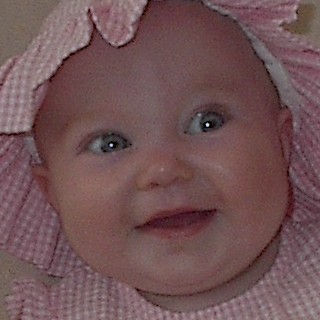 All of the pictures on this page were taken with our first digital camera. In spite of the fact that our old HP was a two mega pixel, its 1600 by 1200 images do not appear truly sharp until they have been significantly reduced in size. The old HP also took very stale flat images that lacked correct color.
Above left you can see an original image reduced in size from 1600 by 1200 pixels to 320 by 240 pixels.
Above right is a 320 by 320 full scale section cropped from the original image. Note the awful graininess.
Below left the image has more appropriate cropping and has been reduced in size for sharpness.
Below right the image has been digitally sharpened, gamma corrected, contrast increased and lightened. Modern digital cameras do all of this instantly as the picture is taken.