(Scroll down for the most recent entry)
How to make Fake Dioramas with MS Paint
(And any basic photo editing program)
Below is the original picture of Geauga Lake taken from the Americana Ferris Wheel.
(Resized to 1024 by 768 resolution and saved as a bitmap)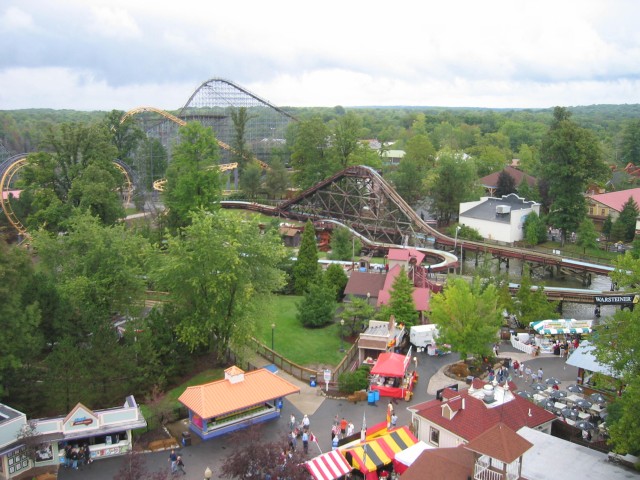 Using a basic photo editing program, the saturation of the picture has been turned up (below). The brighter saturated colors give the trees a plastic look and diminish the appearance of atmosphere, which would not be visible in a diorama. The picture also has been minimally sharpened.
The picture is then opened in MS Paint where everything beyond an imaginary line is erased with lime green (The eraser color in Paint can be changed by right clicking on the desired color.)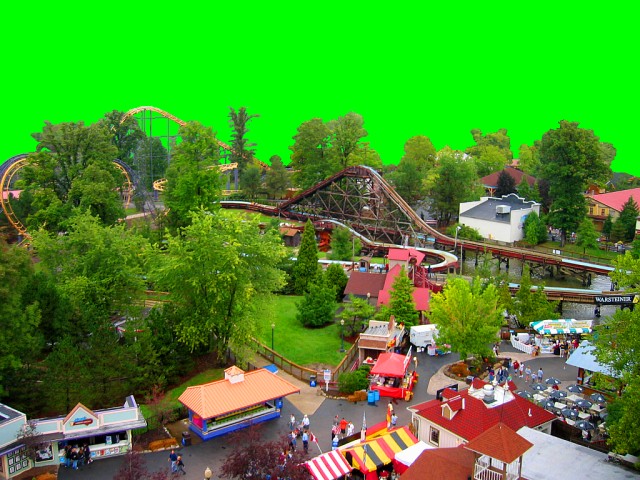 To give the impression that the amusement park picture is a diorama in a basement, it is then pasted over a picture of a CMU wall. MS Paint has a transparent color tool; the transparent color is also the background color. (Note: it is critical that the pictures are always saved as bitmaps; JPEGs in Paint lose much quality and the lime green background will blend into several shades of lime green, only one of which will be transparent.)
The merged picture is then opened in a basic photo editing program and a blur effect is applied over the entire picture. Several copies are saved at different levels of blurriness.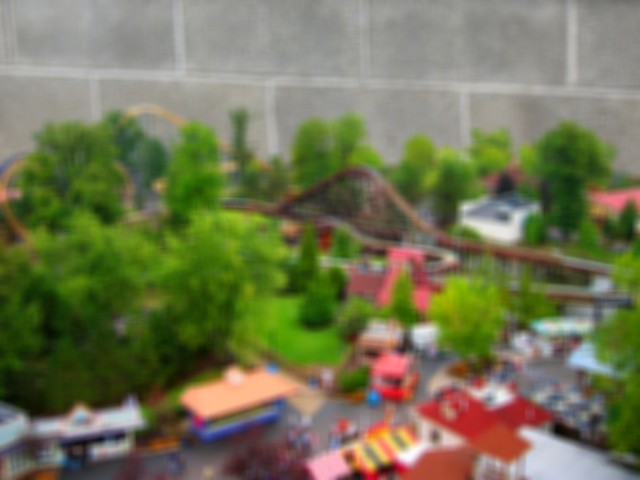 Each picture is trimmed by erasing areas outside of its focal zone. Below is the intermediate zone of this picture that will be between the very out-of-focus zone and the in-focus zone.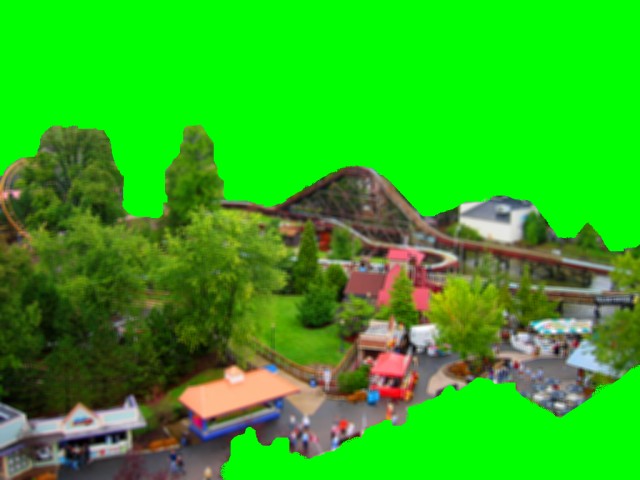 Below is the narrow zone of this picture that will be in focus. Note that this is not a band across the center; focus is determined by distance. For example: if you look at a picture of a diorama or model, everything from 24 to 30 inches from the lens may be in focus. Closer and further portions of the diorama will become more blurry the closer they are to the lens, or the further they are past the focal zone. This means that all of a vertical object, such as a tree, will be in or out of focus.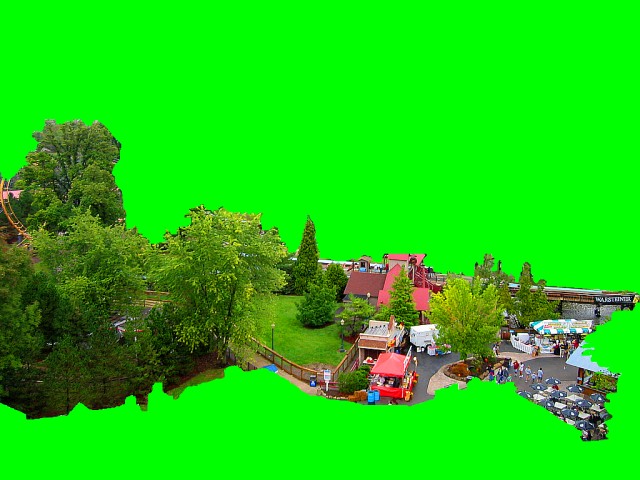 The final step is to stack the layers on top of each other starting with the blurriest background layer; this takes less than a minute. Remember the lime green is set to transparent. Below you can see three separate focal zones. If needed, the picture can be re-opened with a basic photo editing program and the areas where the zones meet can be smudged.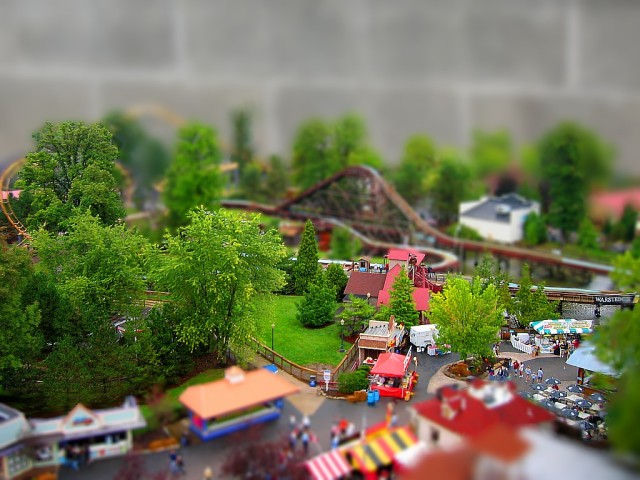 Geauga Lake - Ohio
Click here to view in 1024 x 768 resolution.