10-6-07
Hudson Springs Park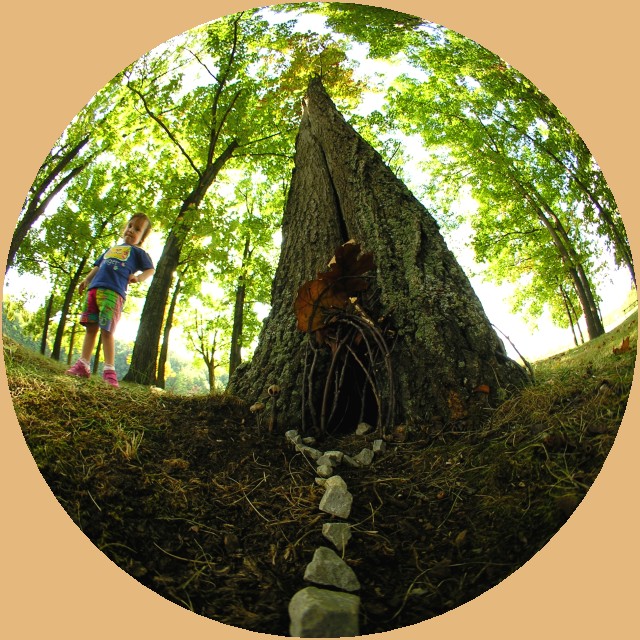 Joan & Annika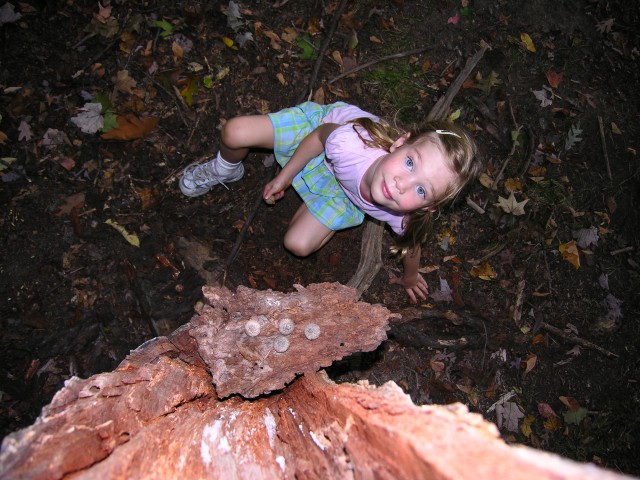 Brigitta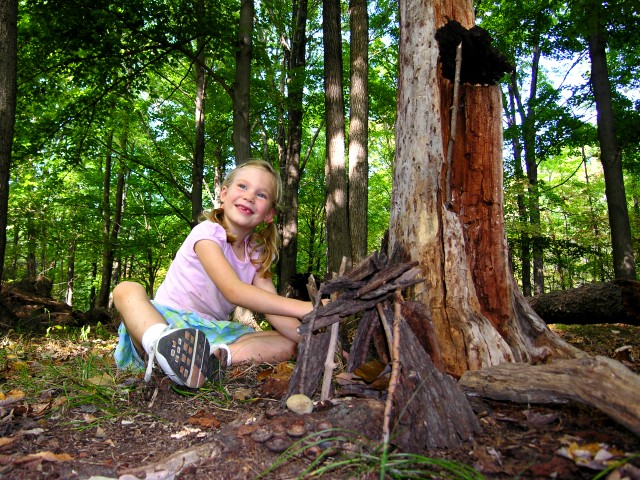 Britta & Joan's houses from another angle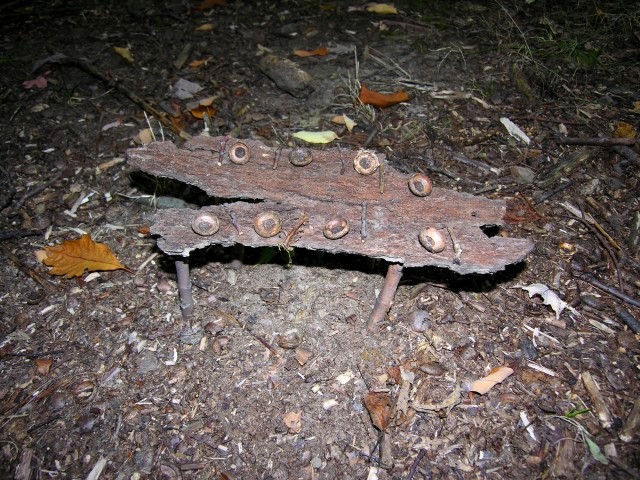 David's table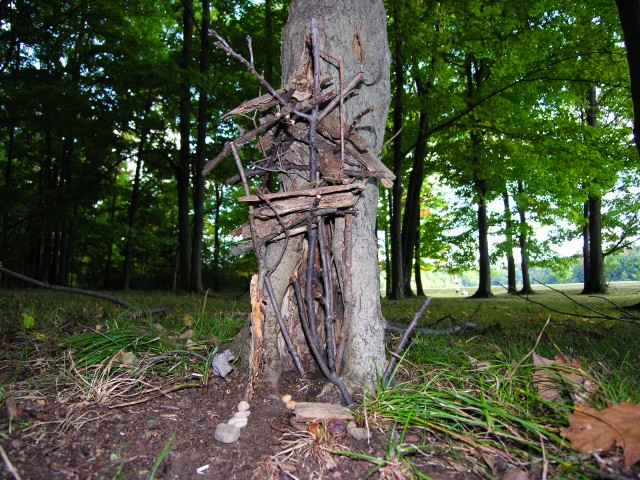 Joan's house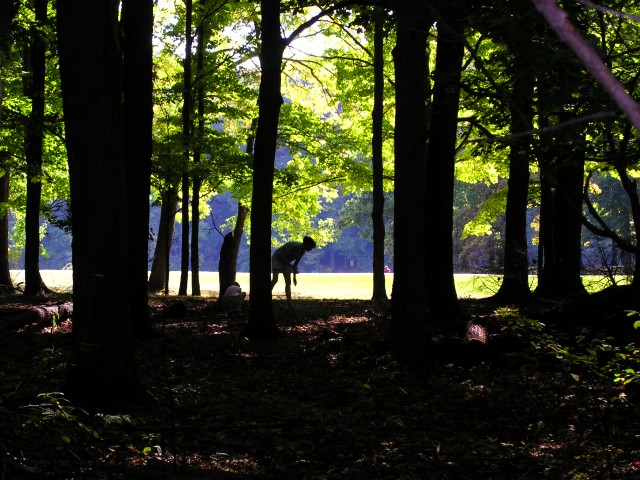 Gathering stuff for fairy houses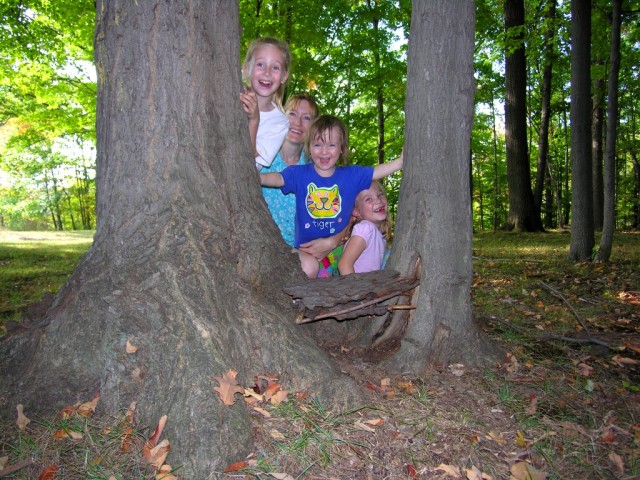 Fairy house builders in front of Svea's house
(Click to view in 1024 resolution)
Hall Family Website
hallbuzz.com
The Latest Craze in Gardening – Building Fairy Houses!
(Text stolen from: fairyhouses.com)
The latest gardening craze, building fairy houses, has strong roots in New England. The tradition of building these environmentally sensitive, small dwellings to attract fairies and wood nymphs is generations old. Thanks to Tracy Kane, author and illustrator of the award-winning, critically acclaimed Fairy Houses Series; the spirit has been revived and is sweeping across the country.

Environmentally sensitive gardening is "in" according to the "2005 Garden Trends Report" from Garden Media Group. These new lifestyle gardeners are more self-confident and determined to add their personal signature to their backyards. Building fairy houses is a signature gardening activity that children, parents, (good phrase!) grandparents, gardeners and those who care for the environment can engage in.

Kane's inspiration for the Fairy Houses Series began while vacationing on a small island off the coast of Maine. She was intrigued by the whimsical fairy houses near the footpath built from twigs, bark, leaves, stones, feathers, seashells, and other natural materials. According to icangarden.com, concern for the environment grows ever stronger. Natural materials continue to be the designers' choice,.

Fairy houses can be built anywhere...in a park, , garden, , in the woods...all it takes is a little imagination and a promise to only use natural materials. Fairies encourage everyone to respect nature.

What would happen if you built a house for fairies to live in? Would they come to visit? The Fairy Houses Series reveals how nature inspires children's imaginations and captures their hearts. It encourages them to cherish and respect wildlife and their habitats.... and to create their own fairy houses... Anywhere!

These are some of the subtle messages woven throughout the Fairy Houses Series. Children of all ages and those young at heart are encouraged to observe, be patient, and see a wonderful world dimension that is there every day, if they take the time to look.

The Fairy Houses Series consists of three children's picture books and a DVD, which have received six prestigious awards. Fairy Houses, the first book in the series includes instructions on how to create a fairy house along with fanciful illustrations of seasonal examples.