This entry added on:
5-26-07
The Poor Manís Bullet-Flash Switch

Itís so simple itís silly; but it works well.

When I took advanced photography in college back in 1990/91 I was assigned to study a famous photographer and emulate his or her work. I choose Harold Edgerton, inventor of the electronic flash and the God of high speed photography. I picked up a used Vivitar Thyristor 283 Flash that was capable of exposures as short as 1/30,000 of a second. Edgerton used electronic sound activated switches to set of his flashes. I greatly simplified the process by making simple/cheap disposable mechanical switches with ordinary household items. Hereís how:

Ingredients:
Aluminum foil
Wire
Cloth pins
Playing cards or index cards
Tape

Directions:
Cut most of the center out of a playing card
Cut out two pieces of foil about the same size as a playing card
Assemble/stack in this order: playing card, wire (just on a corner only), foil, cut-out-playing card, foil, wire (just on a corner only), playing card.
Pinch together with a clothes pin so that the wire is pressed into the foil
Assure that the two pieces of foil do not touch anywhere, there should be a small gap between them
Tape opposite edge of the cards/switch if needed
Connect the other ends of the wire to the flash hotshoe connector points
Place switch in the line of fire, beyond the desired target.

After the bullet passes through the target it will strike the playing card switch, mashing the foil together, making an electrical connection that sets off the flash.

Option: cut the middle out of all three cards to make a more reusable switch; replace the foil only.

(See Exploding Spam Text below for more)
Banana
(Hollow Point 22 Cal.)
Note the tip of the bullet projecting through the center of the playing card/switch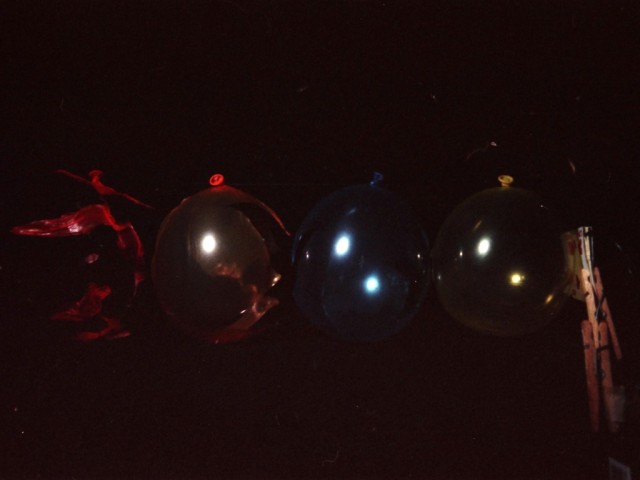 Balloons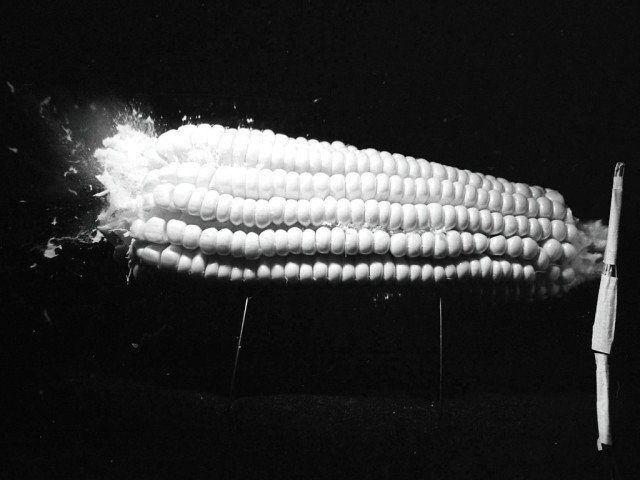 Corn
(Solid Point 22 Cal.)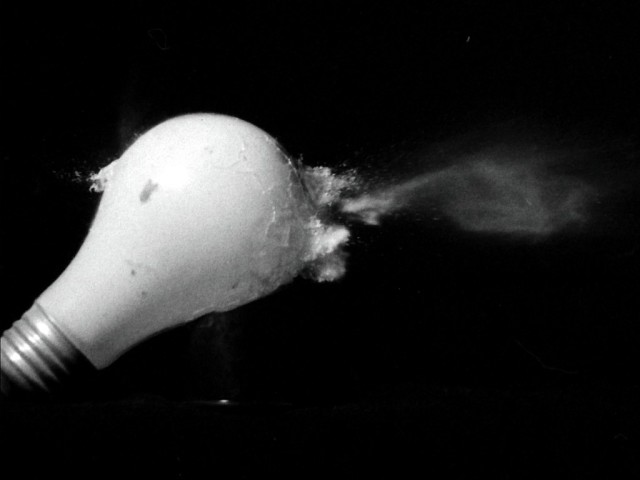 Light bulb
Omelets:
(Solid Point 22 Cal.)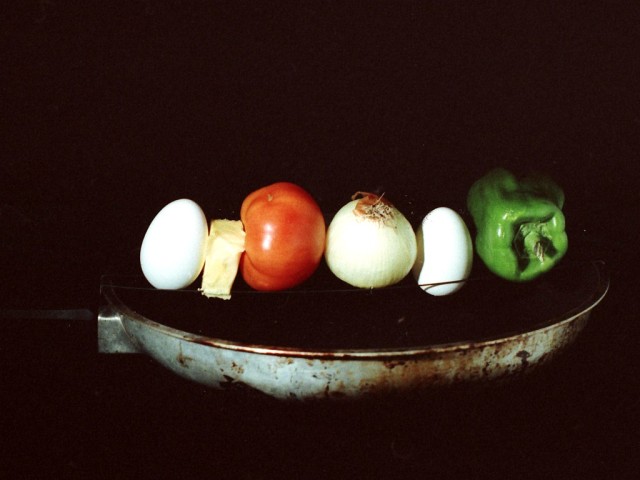 Before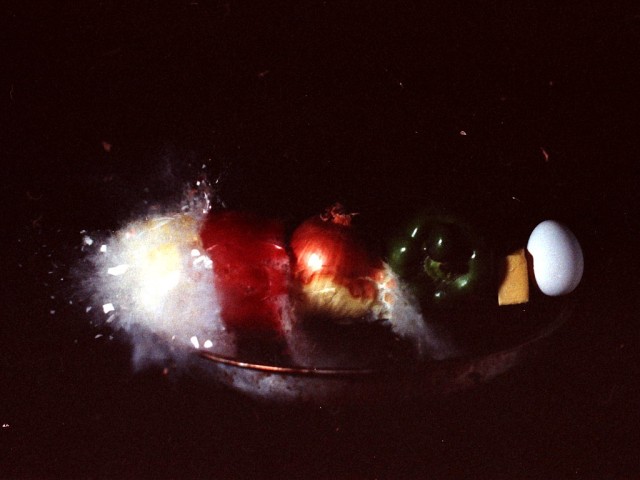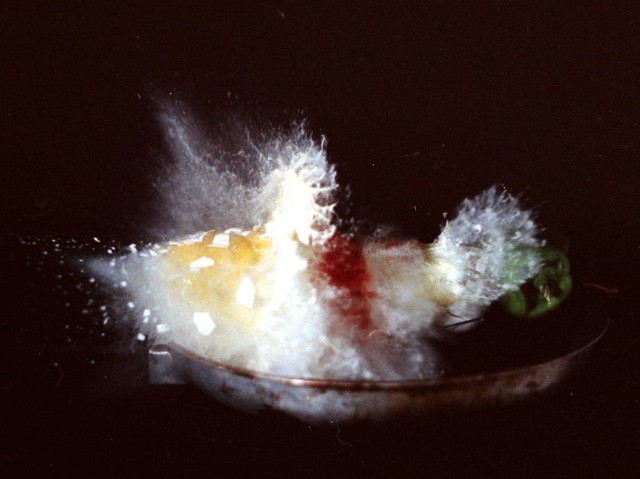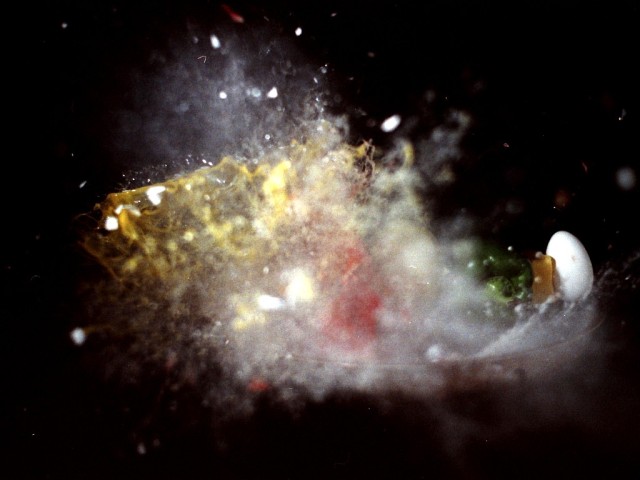 (Hollow Point 22 Cal.)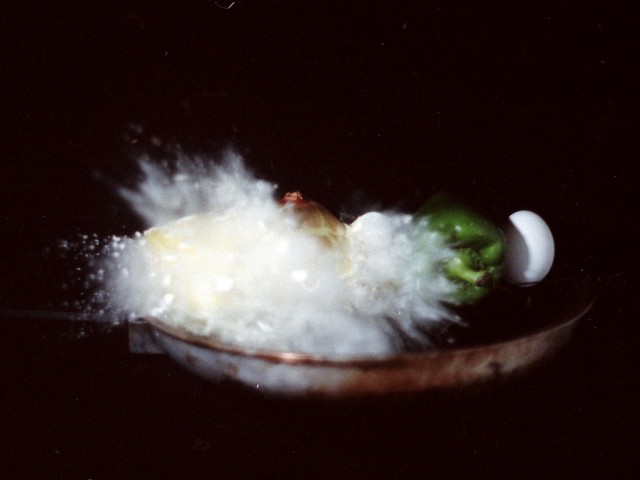 (Hollow Point 22 Cal.)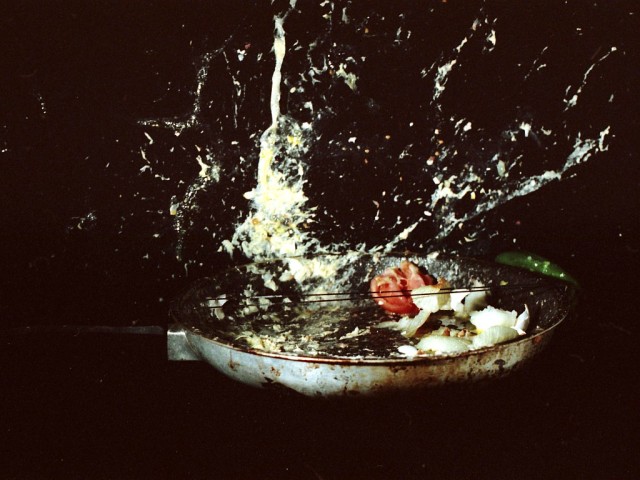 After
Exploding Potatoes
(Hollow Point 22 Cal.)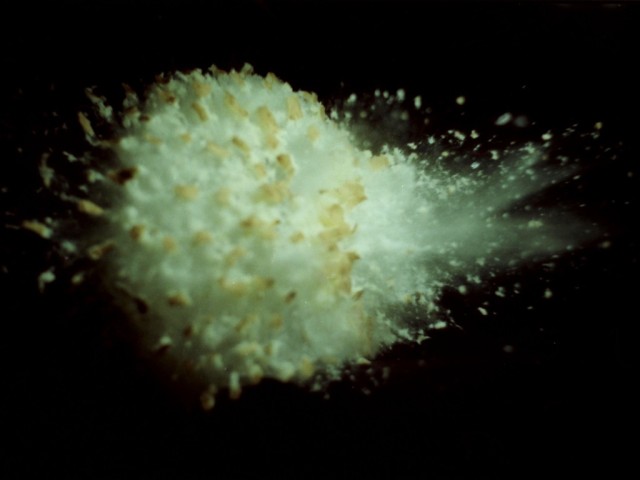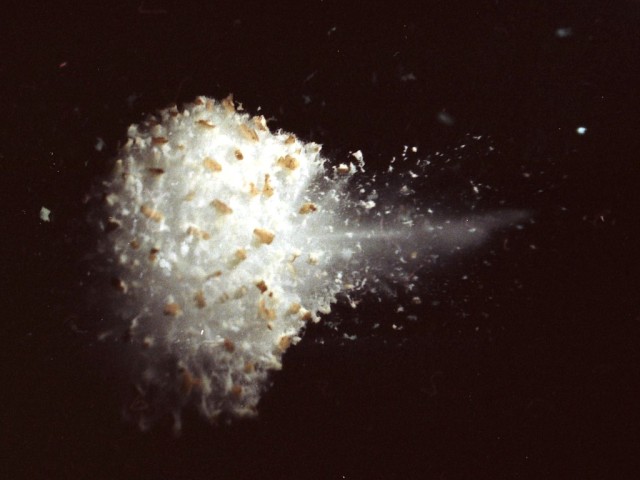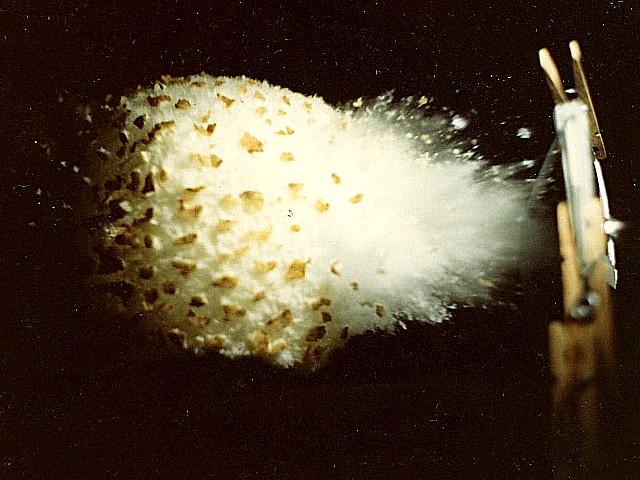 Hall Family Website
hallbuzz.com
This entry added on:
11-25-06
(Formerly posted on 5-4-06)
Exploding SPAM
(Hollow Point 22 Cal.)
This is what happens to a can of SPAM when it is hit by a 22 caliber hollow point bullet. This series was taken in the fall of 1990 for my advanced photography class. These pictures were taken in absolute darkness with the camera's shutter forced open. After the bullet passed through the can it impacted two sheets of aluminum foil, creating an electrical connection which set off a camera flash that exposed the film for 1/30,000 of a second. Each picture is of a different can of SPAM. The last picture appears to be a double exposure; sometimes the aluminum foil would rebound and set off the flash more than once. More pictures to come as I recently found my old box of negatives from my college days.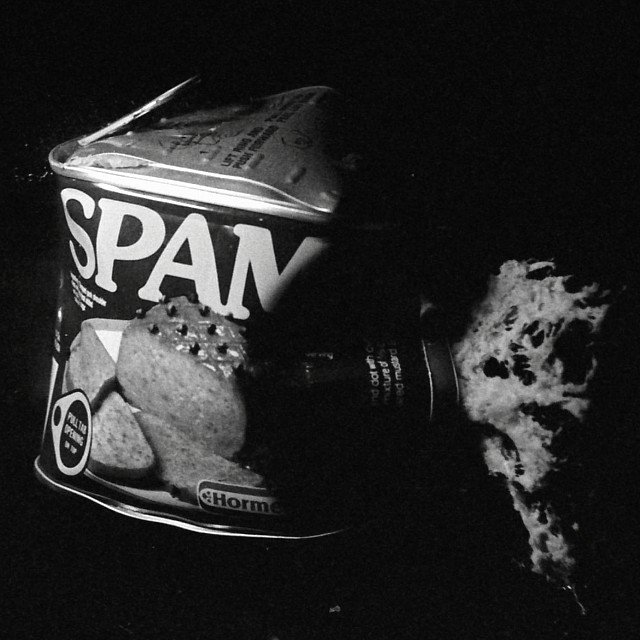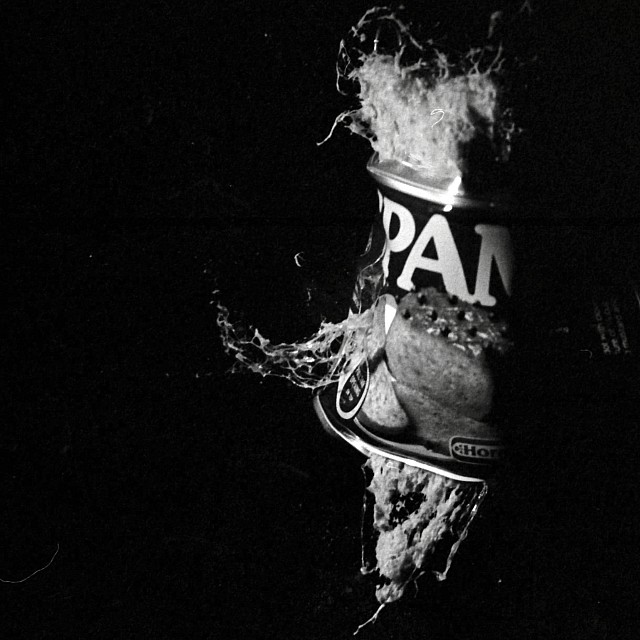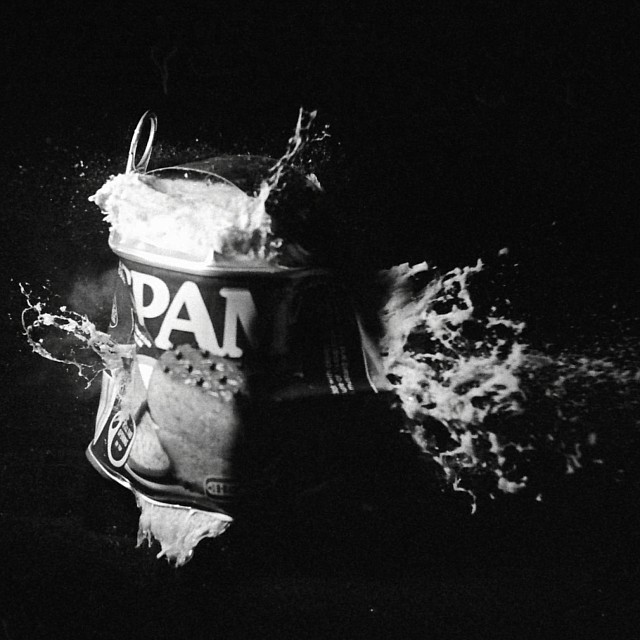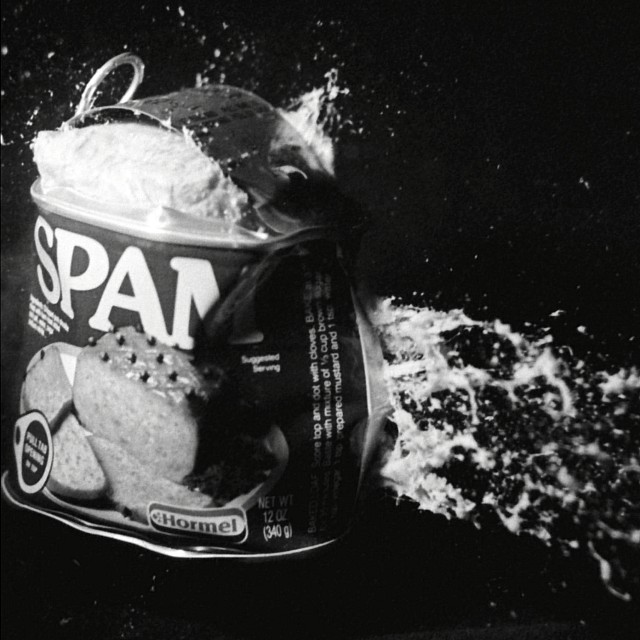 Hall Family Website
hallbuzz.com