Svea - 2001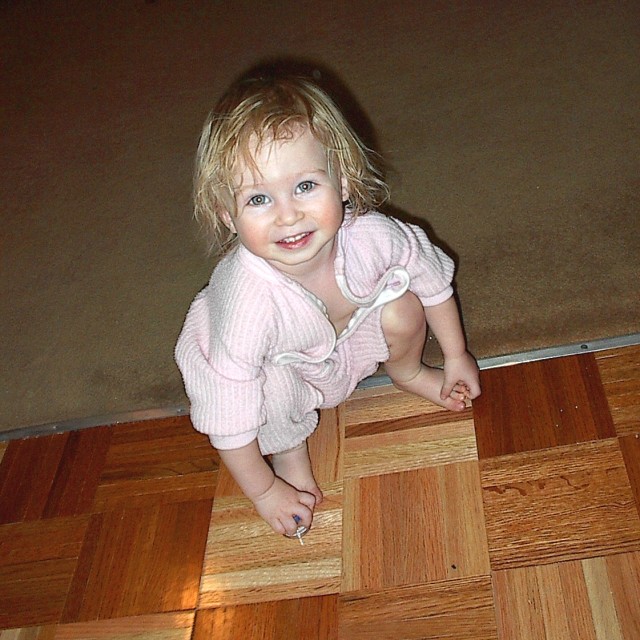 Yes, she really was that adorable.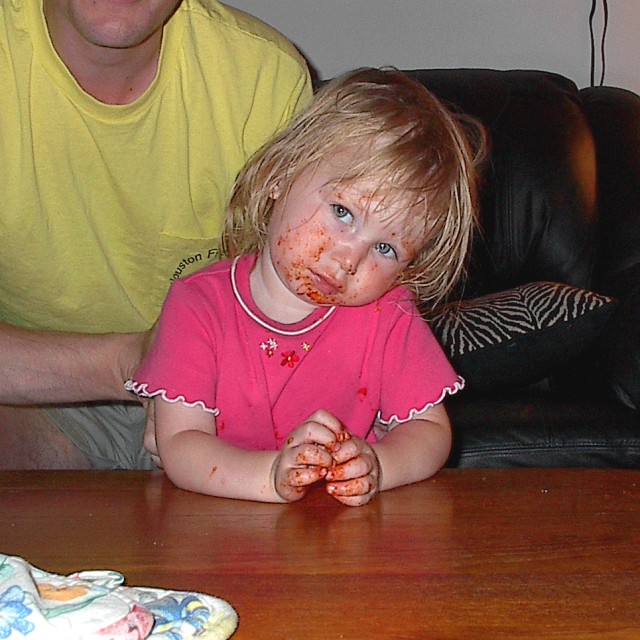 Spaghetti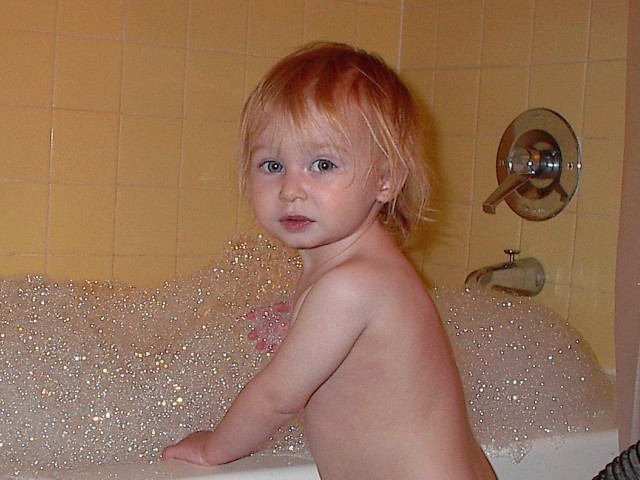 The first bubble machine that I made was in our bathtub in Colorado Springs.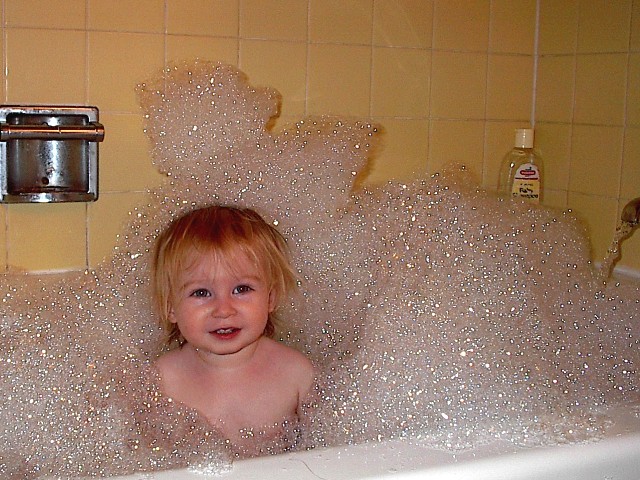 Svea and I had a blast.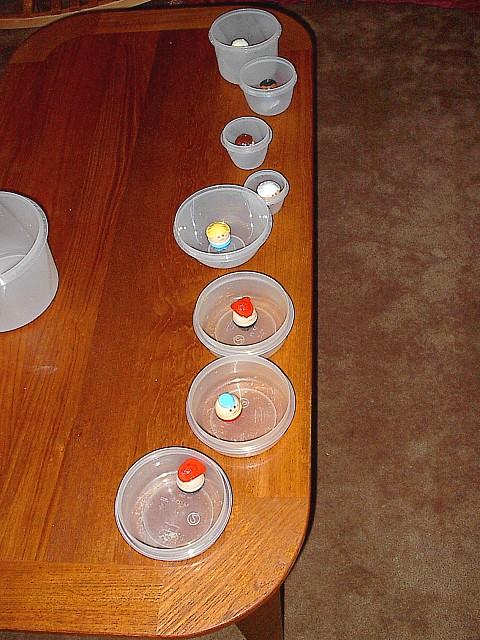 Svea used to organize and arrange things all the time.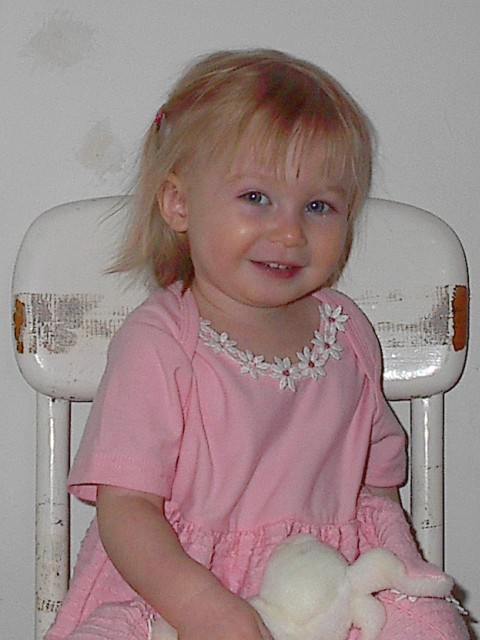 Although she has a stuffed bunny in this picture, she really loved wet wipes.
Every night she would sleep with one in her hand.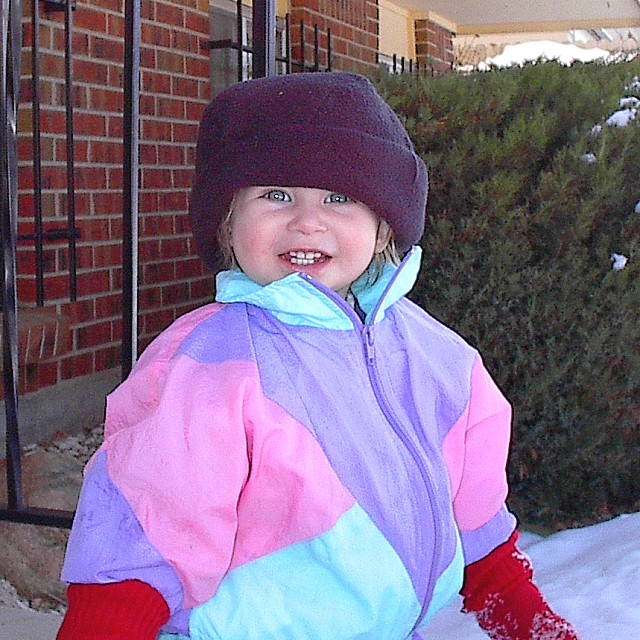 Most of the snow in Colorado Springs comes in March.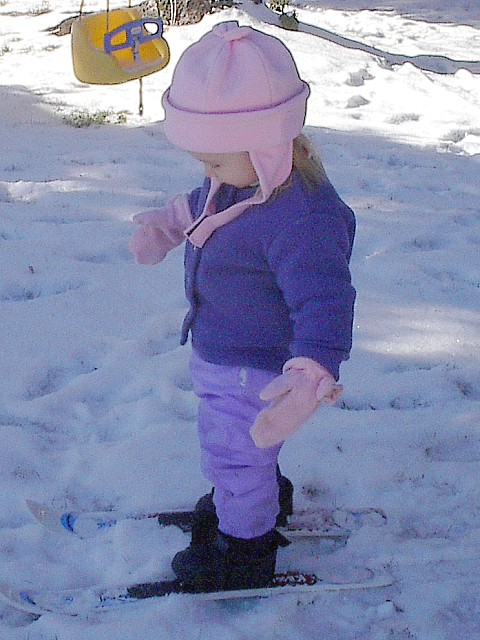 Svea took to cross country skiing.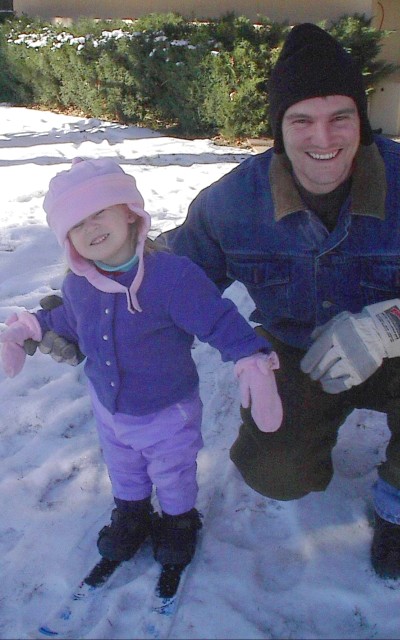 She would trudge around our backyard for quite awhile.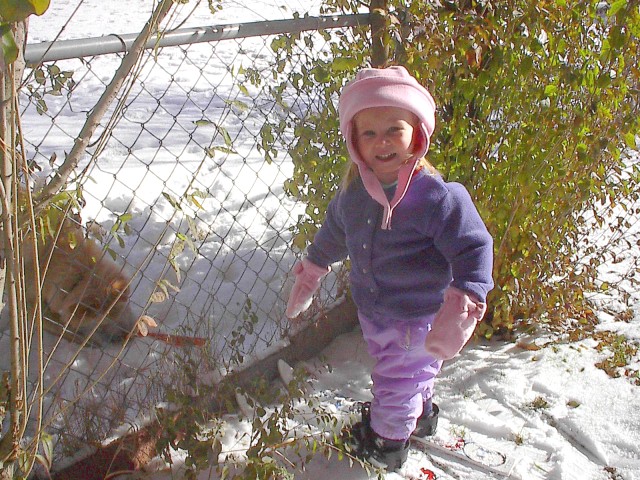 At one she didn't quite understand how or when to turn.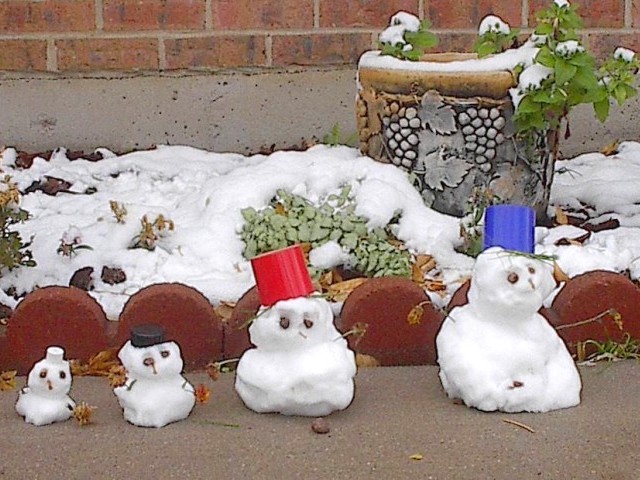 Her snowman family; this was us because she knew that Joan was pregnant.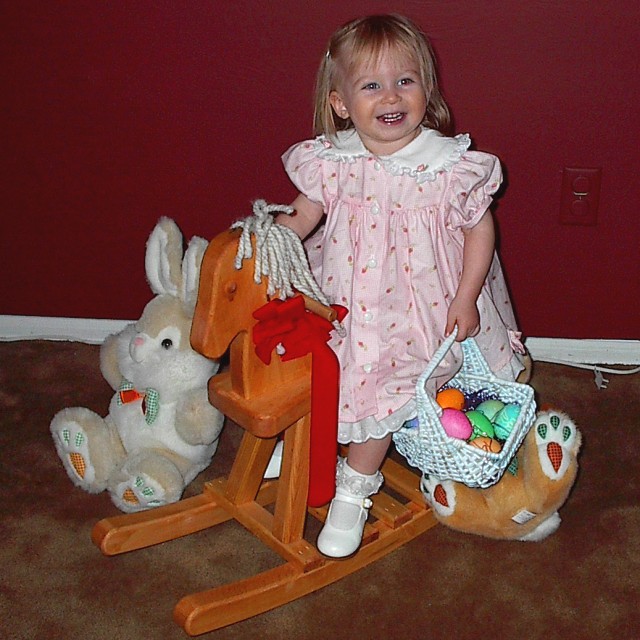 Easter 2001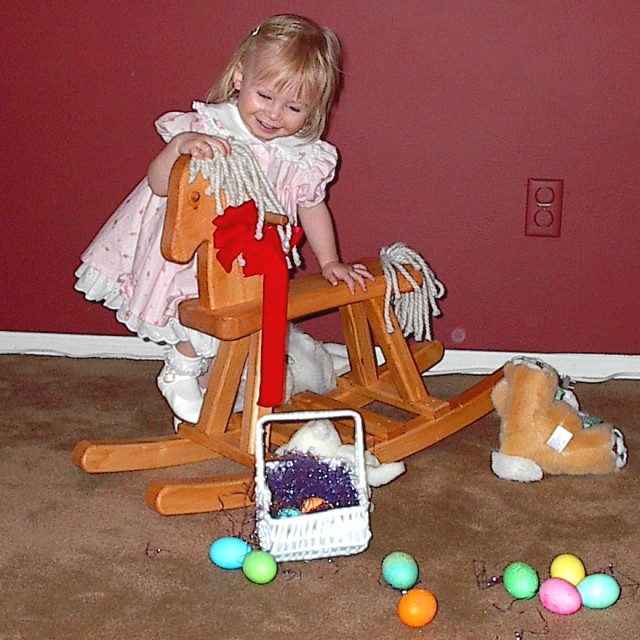 A rocking horse that her godparents built and sent her.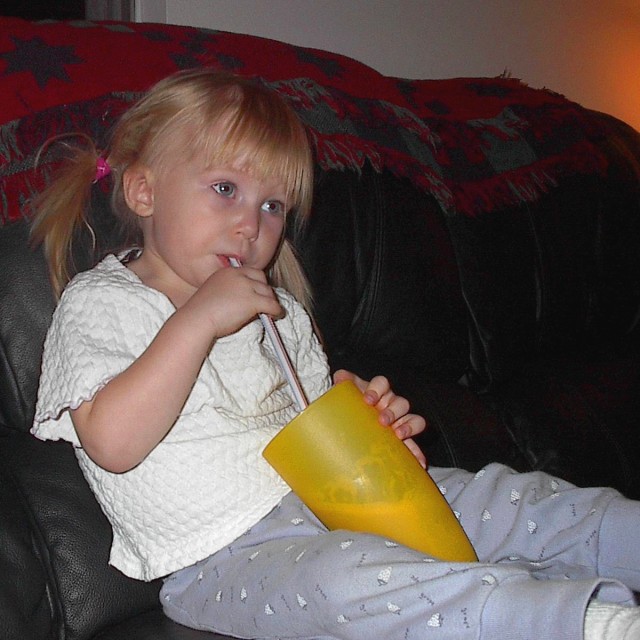 Svea loved milkshakes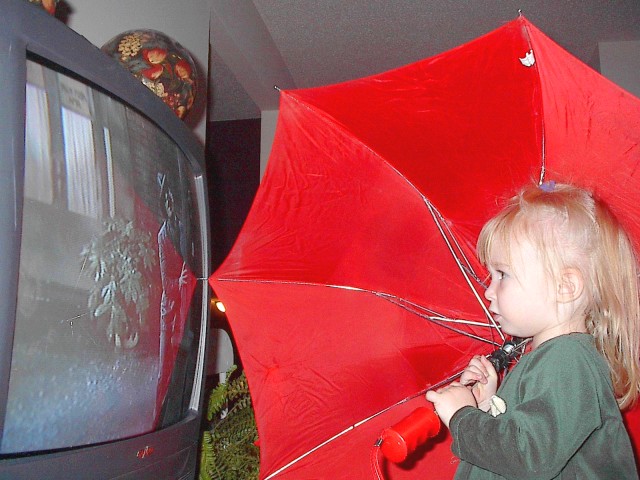 Svea's favorite movie was "Singin' in the Rain". She would watch it almost every night and would try to imitate Gene Kelly's dance moves.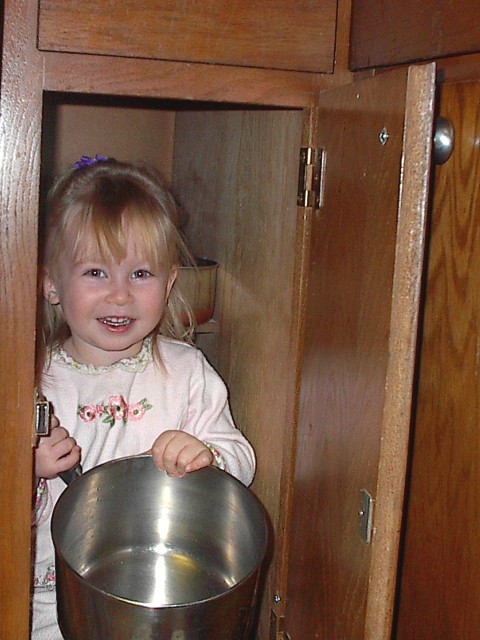 The only kitchen cabinet that we gave her access to was the one with the pots and pans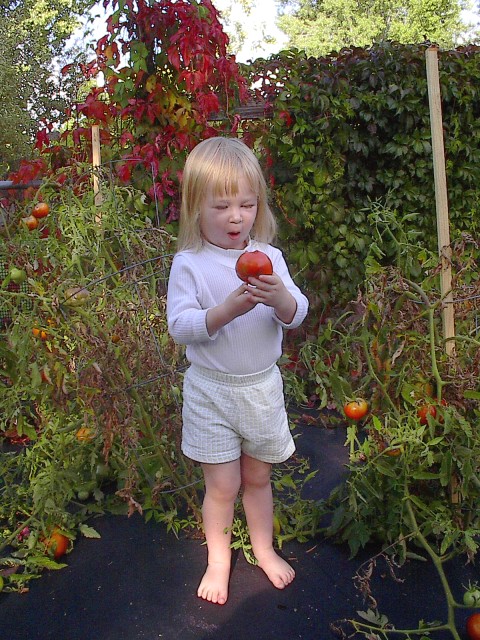 Svea would wander out to the garden to pick and eat fresh tomatoes.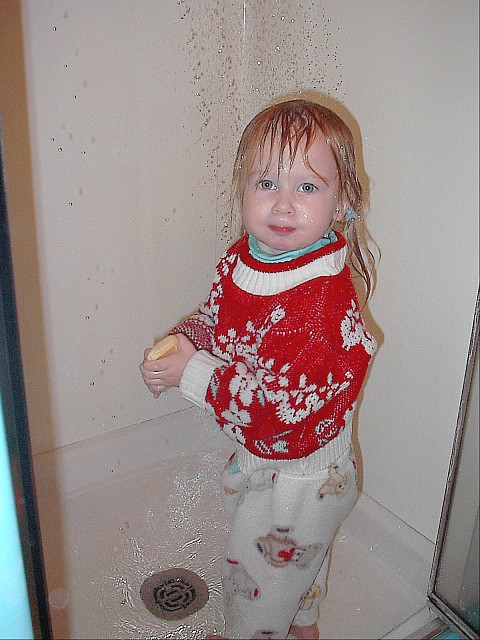 One day Joan was cleaning the downstairs shower and Svea just stepped in...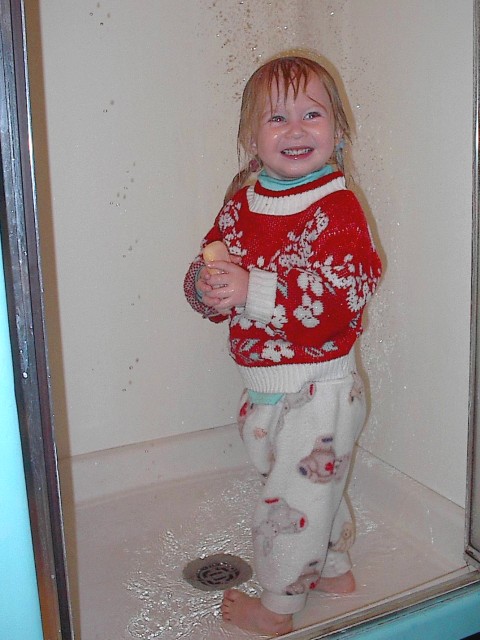 ... demanded soap, and had fun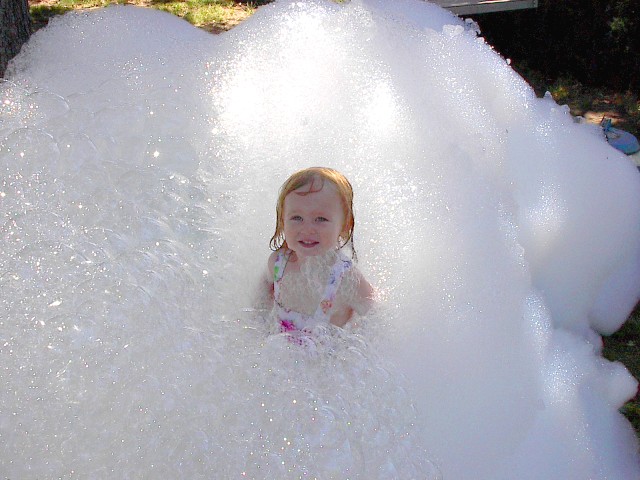 In the summer I made an outdoor bubble machine.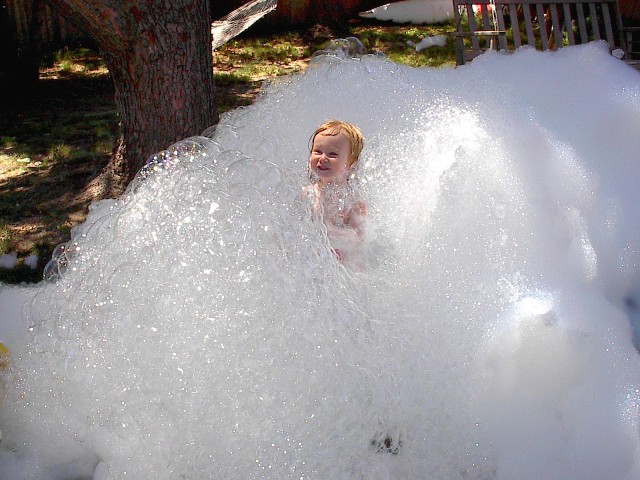 Svea and I had a blast.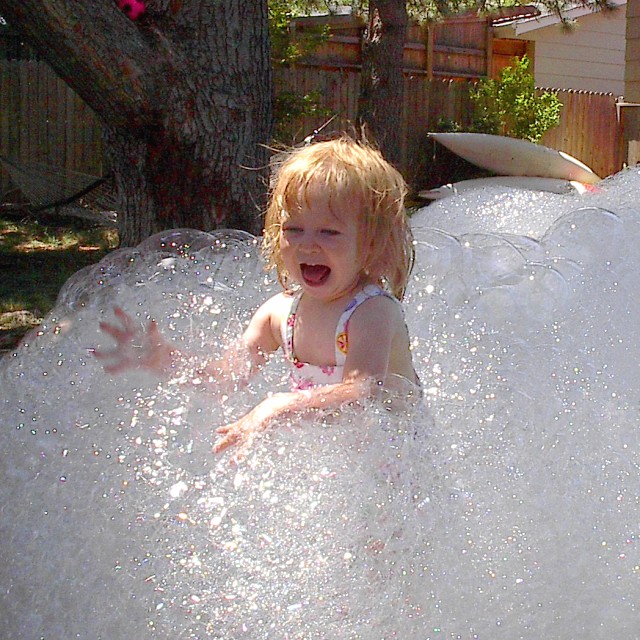 One little kid; so many bubbles.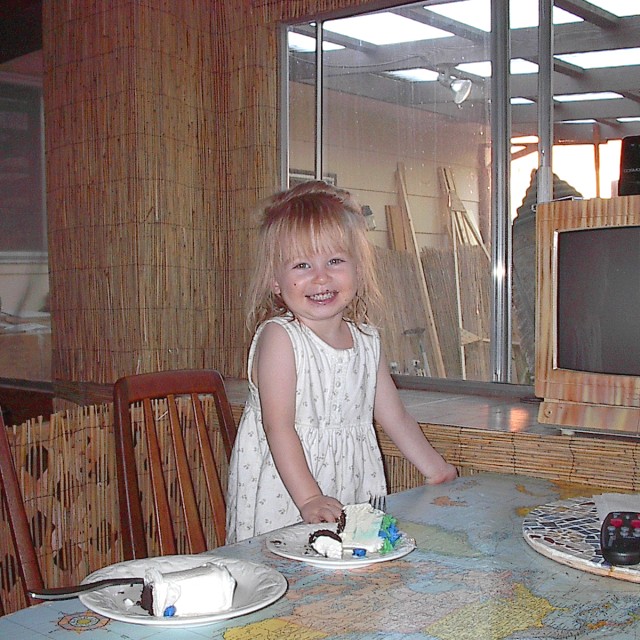 August 7th 2001; Svea's second birthday.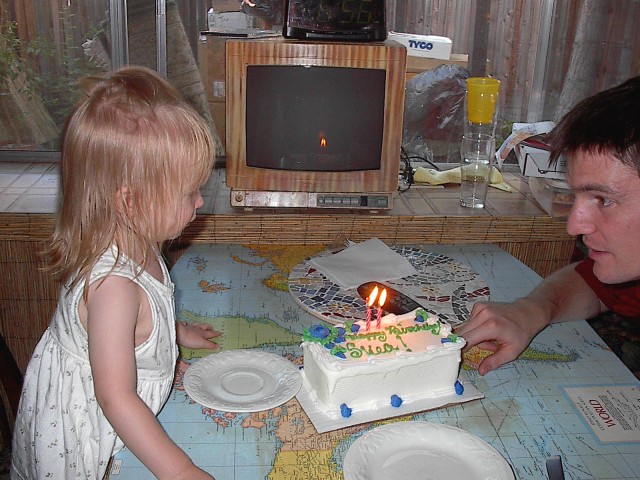 Our $27 ice cream cake...
The only time we have ever ordered anything without first asking the price.
We took Svea to the Cheyenne Mountain Zoo above Colorado Springs.
The zoo had a working restored carousel that she got to ride.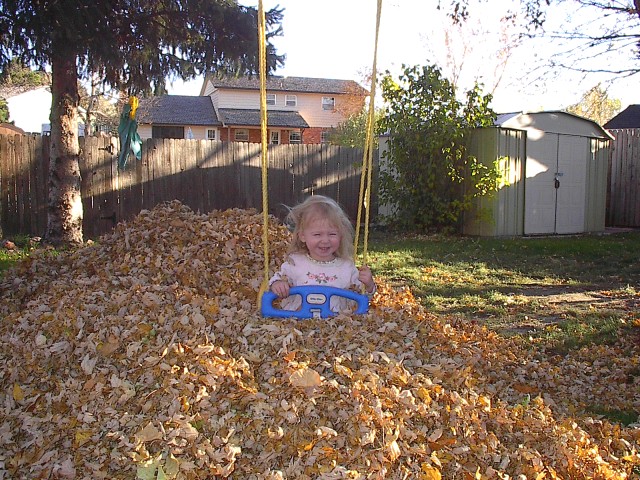 Swinging into the leaf pile in our backyard.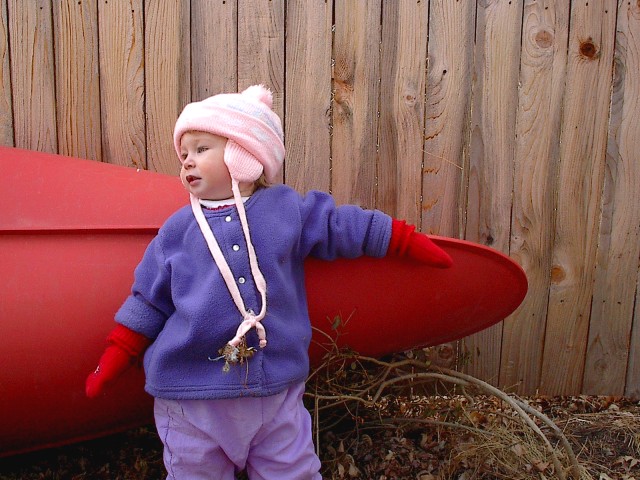 Svea strikes a pose.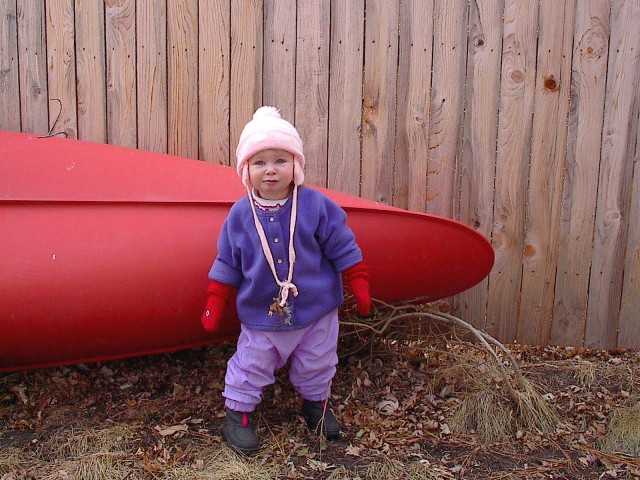 Waiting for snow.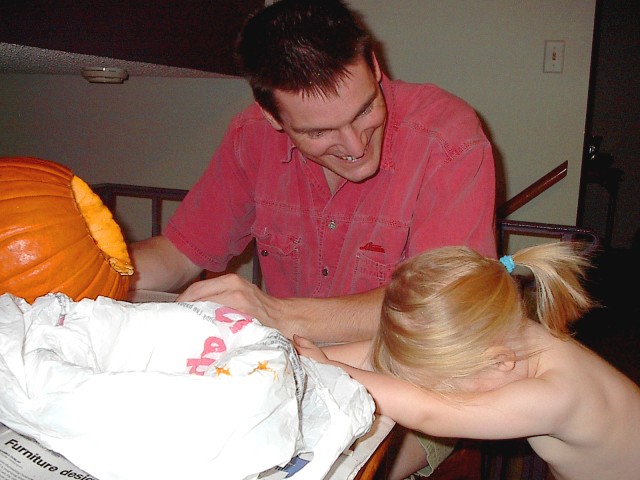 We carved three Jack-O-Lanterns for that Halloween. Svea was creeped-out by the insides and didn't have the guts to reach in and pull some out.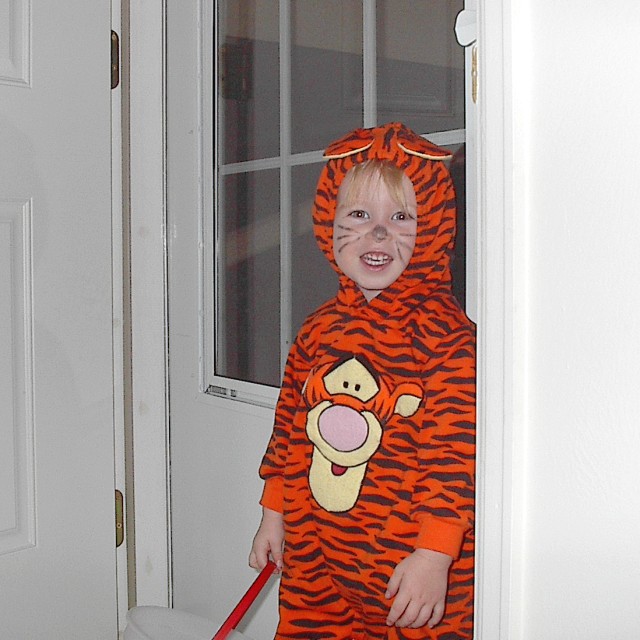 Svea was Tigger for Halloween.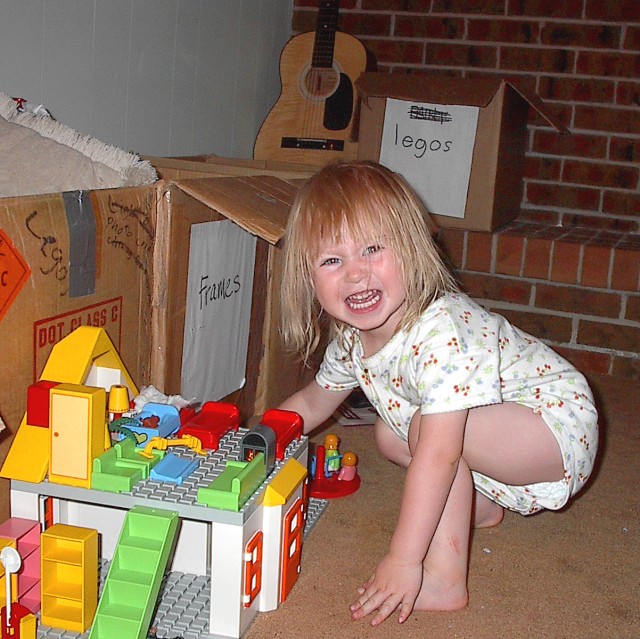 Svea's favorite toy was this house and family, a hand me down from her cousin's Robyn and Kevin in Alaska. She was usually quite docile while playing with it; I can't explain the growl.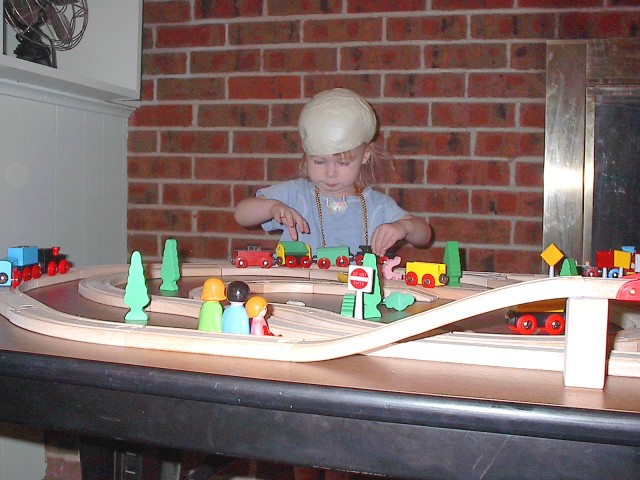 Svea's other favorite toy was trains.
She's wearing a popped glow-in-the-dark moon ball on her head.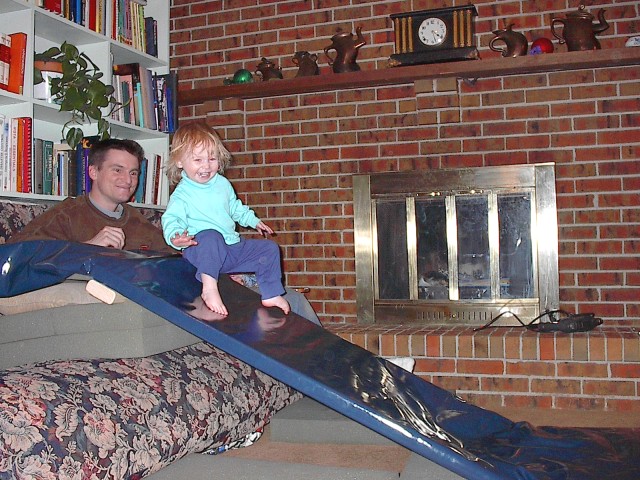 On the homemade vinyl slide.