This entry added on:
11-25-06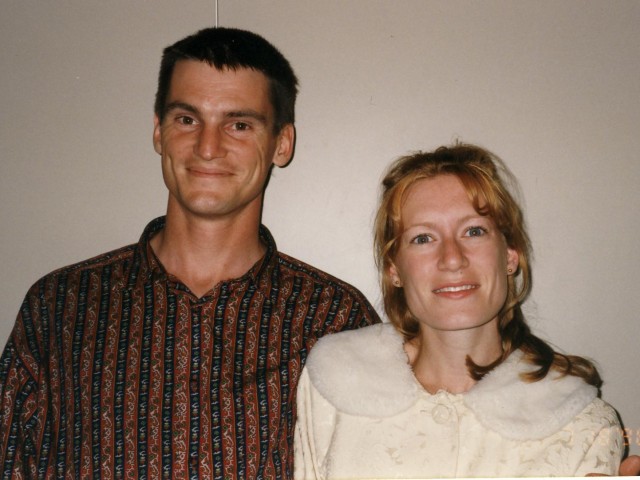 Just arrived in Alaska off the red-eye; in those days our youth could still hide our wear.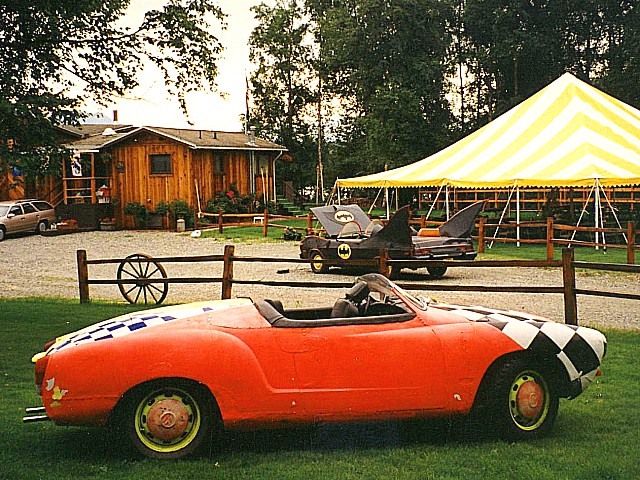 My parents threw a relatively authentic luau for us, hence the tent. This picture is more about my old cars however.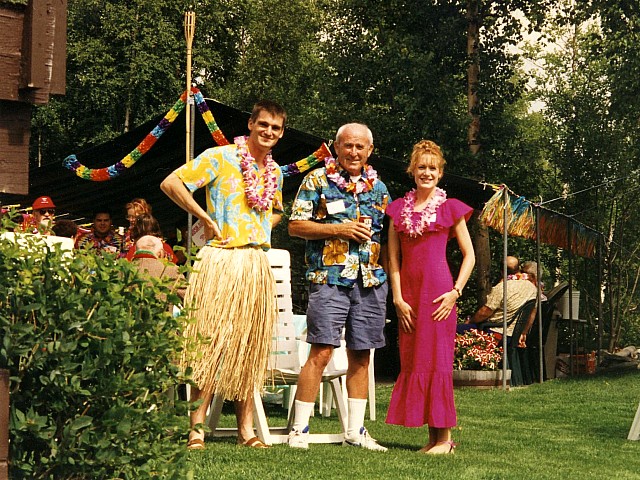 At the Luau with my father's good friend Tom Fink.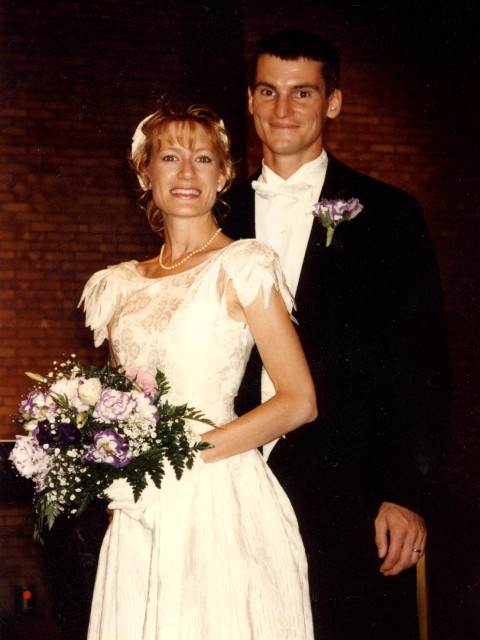 Our wedding picture
Hall Family Website
hallbuzz.com