Reception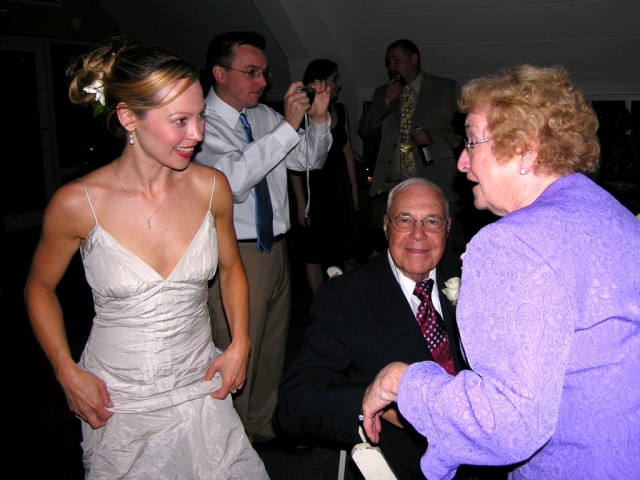 Nana congratulates Marian on a lovely ceremony, dress, and reception. Papa just smiles at the camera.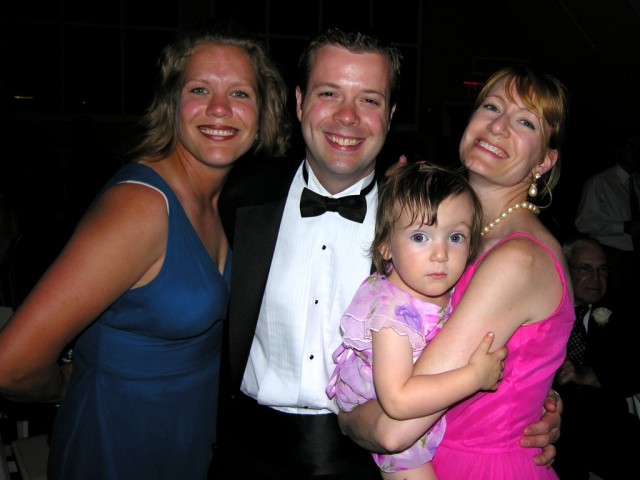 Kira, Luke Joan and Annika.
The next few pictures are some of our favorites of the whole day. We love the expressions on everyone.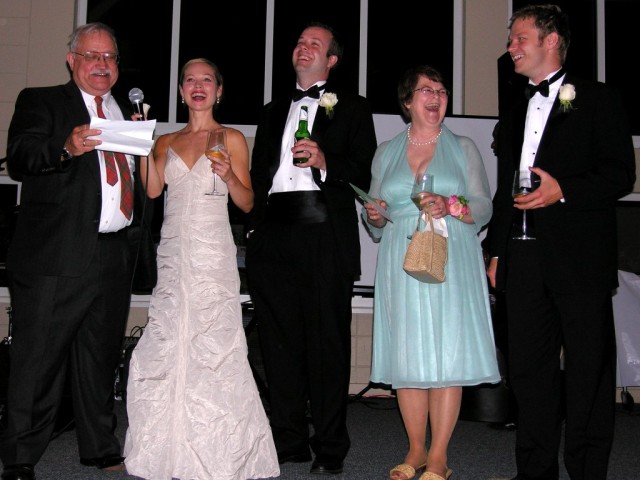 The speech given by Marian's father, Jim, was quite funny and very well received by everyone. The family's expressions are priceless.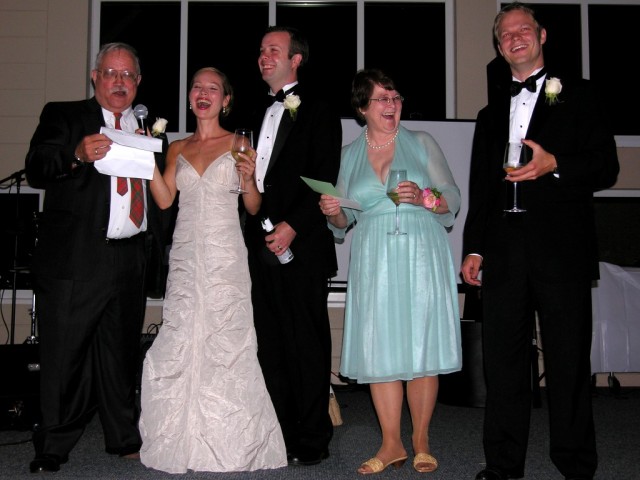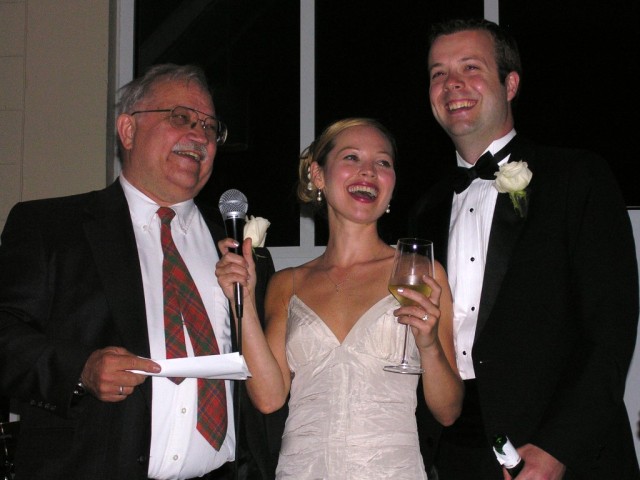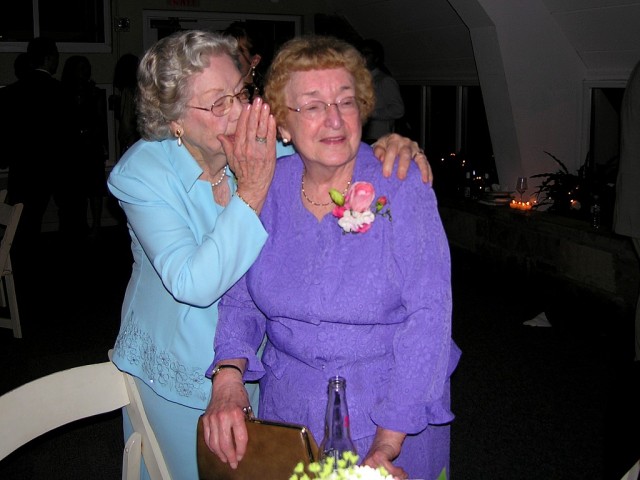 Ruth Carter and Nana have known each other for many, many years and apparently still share a secret or two.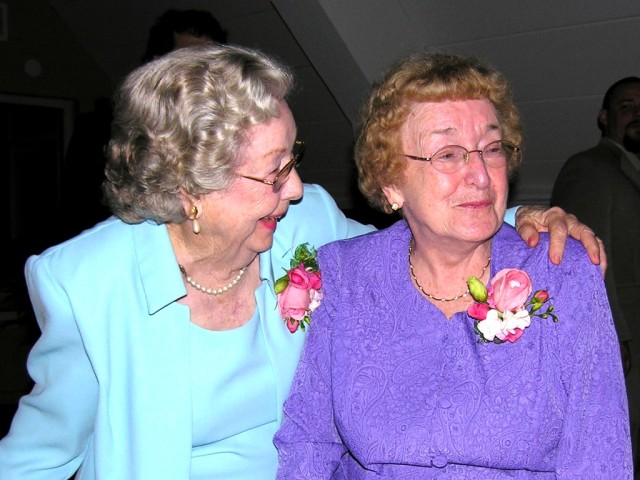 Two Beautiful Grandmas.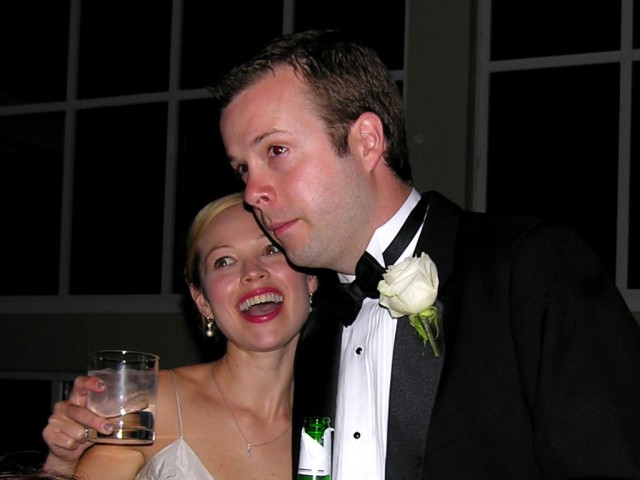 The First Toast.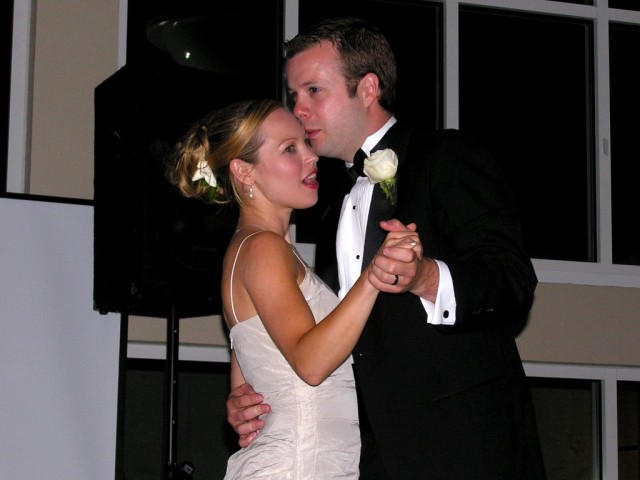 The First Dance.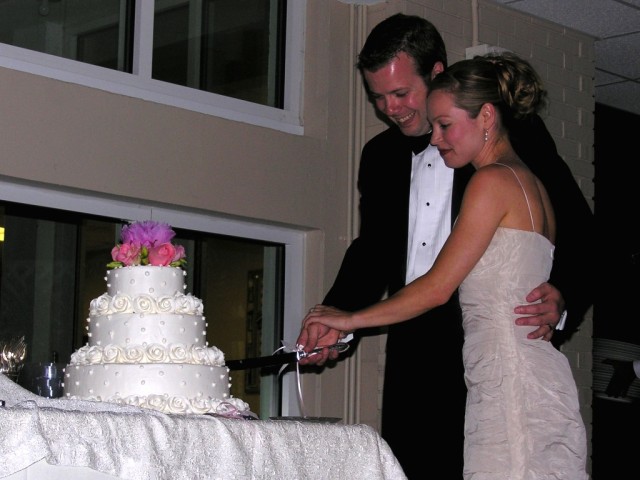 Cutting the cake.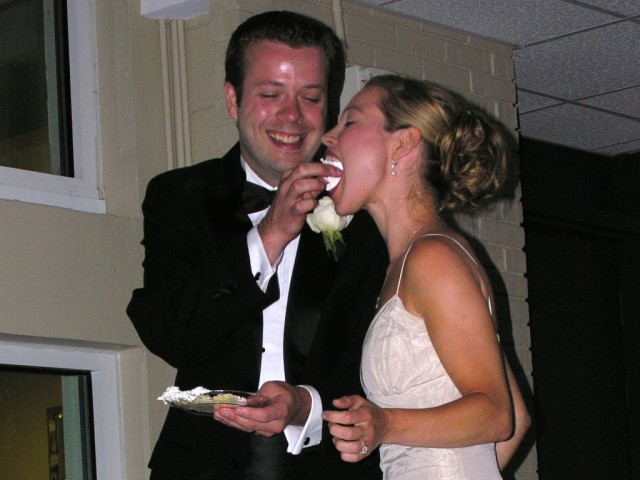 How happy we all were to see "the nice" feeding of the cake. Marian is far to pretty to have cake on her face.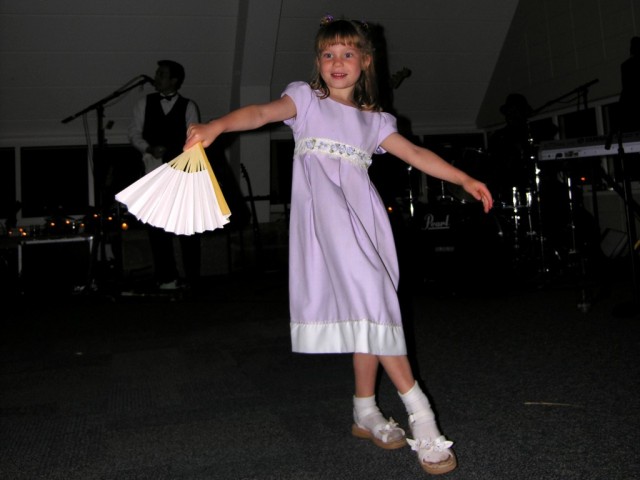 Brigitta "got the party started" by being the first on the dance floor. She was able to dance all night and only really tired at the end.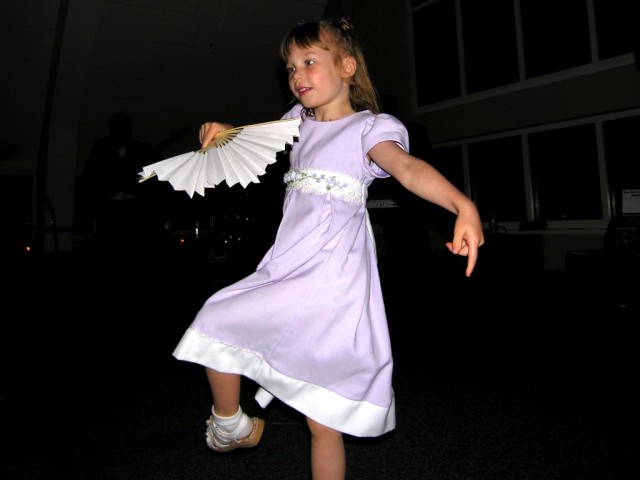 It was like she was on a stage ...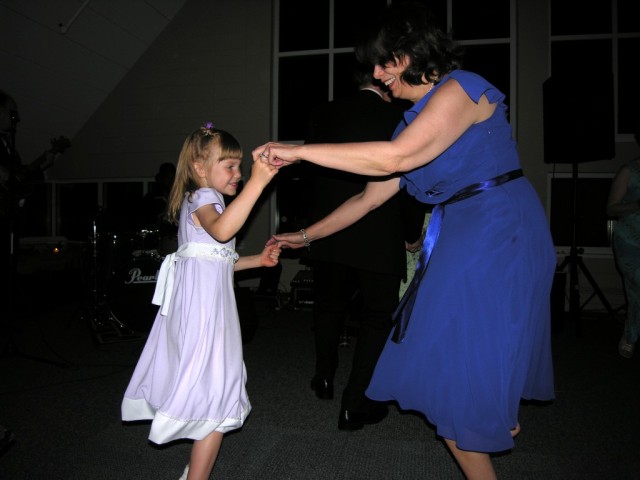 Brigitta partnered with everyone she could or danced solo. She had a wonderful time and slept late the next morning.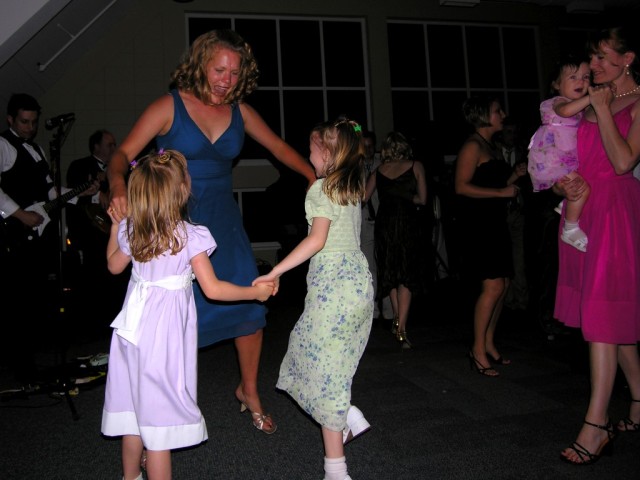 Kira, Brigitta and Svea danced while Joan and Annika swayed to the music.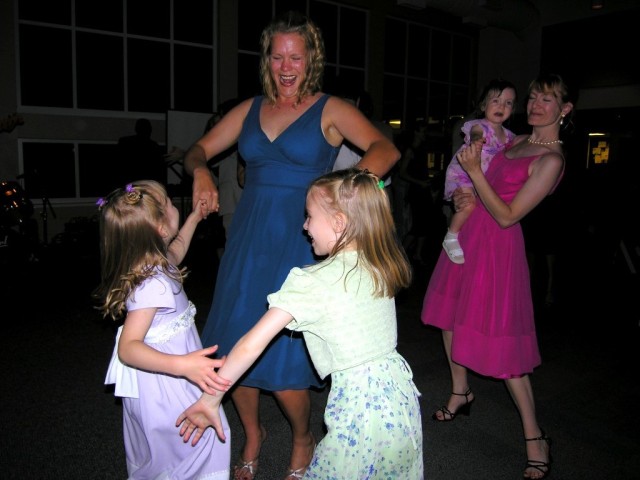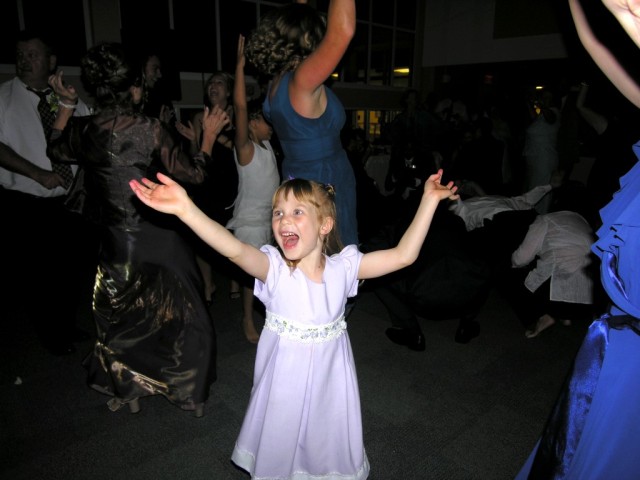 "You Know You Make Me Wanna Shout"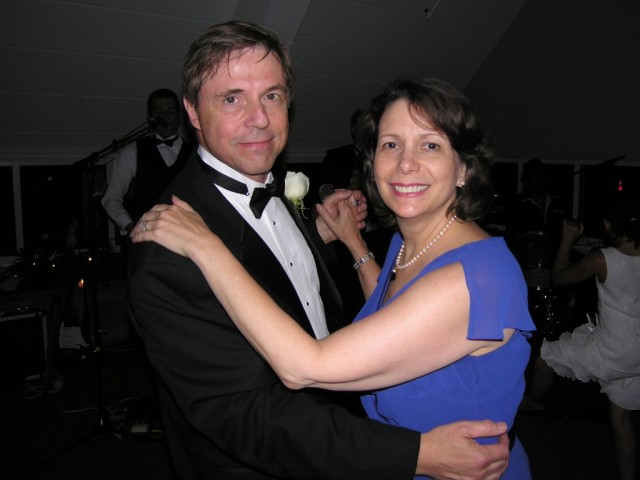 Two pictures of John and Jean dancing to two different slow songs. One taken by David, one by Joan.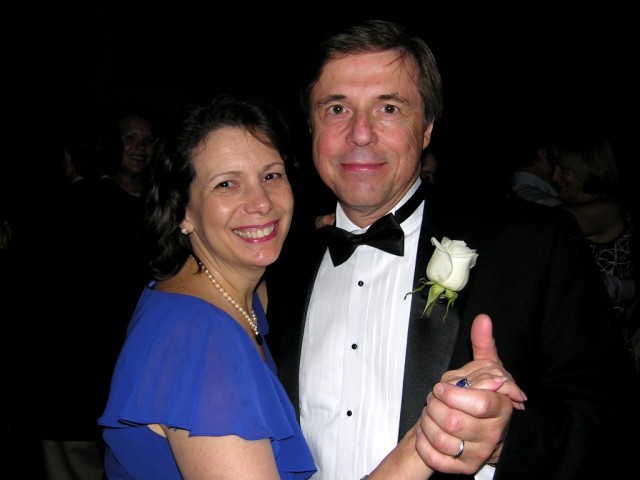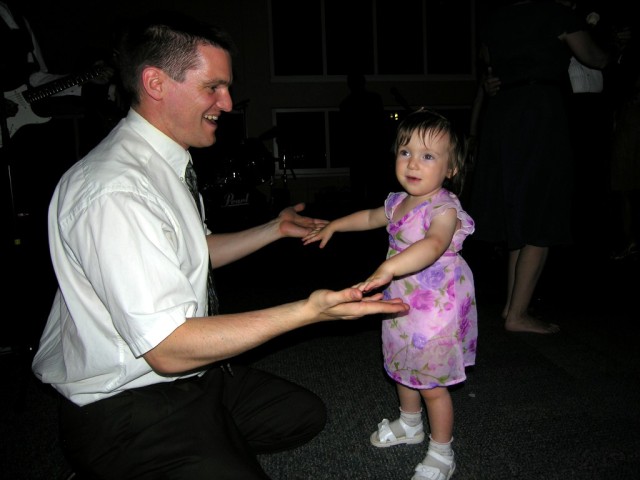 By the time David began dancing with Anni, she was so tired she became almost expressionless, yet she wouldn't leave the dance floor.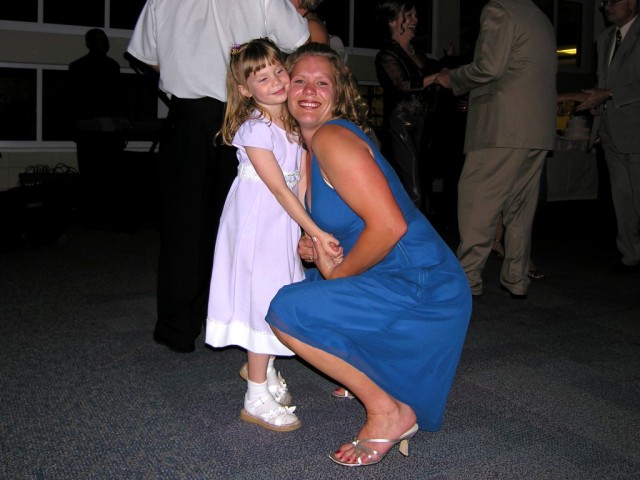 A nice slow dance for Brigitta and Kira.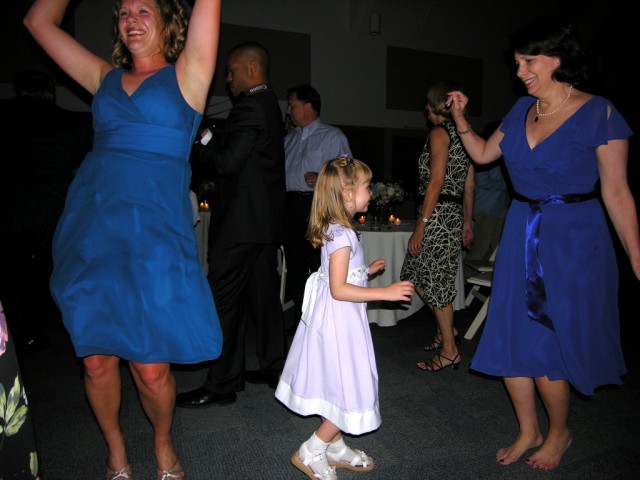 Brigitta and yet another partner, Jean.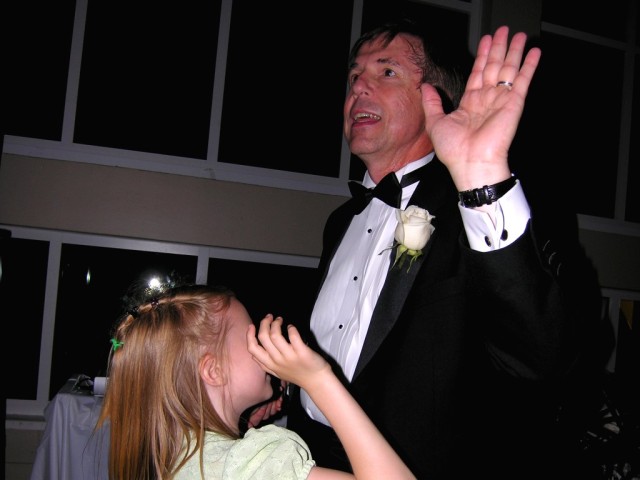 Svea and John dancing to "Shout".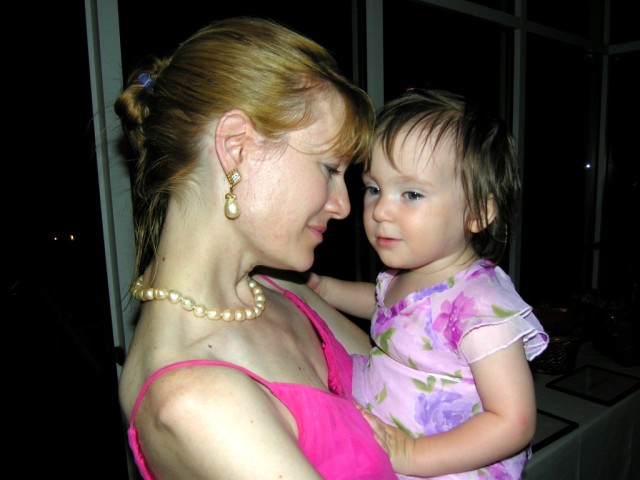 A quiet moment in the reception alcove. Annika is begging to go back in.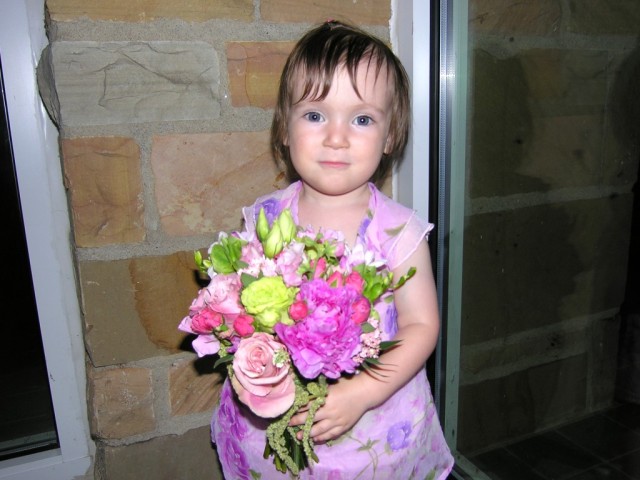 A shot of a tired girl made to pose with a bouquet of flowers. She was barely able to stand at this point, I don't know what kind of picture we thought we'd get.
I like the "curve of people" in this picture. They wrap around the table with only one noticing the camera.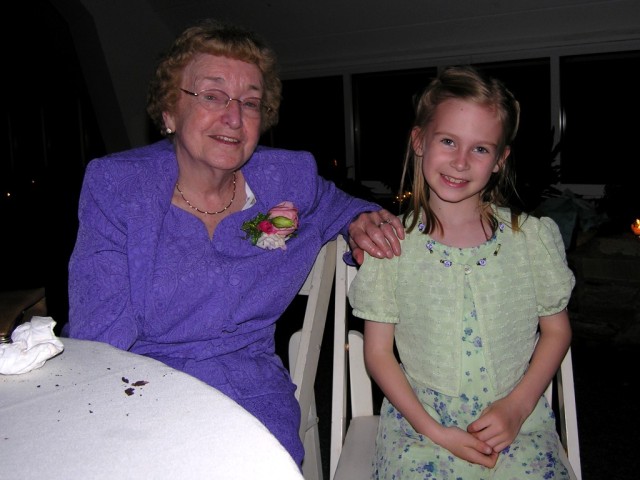 Nana and Svea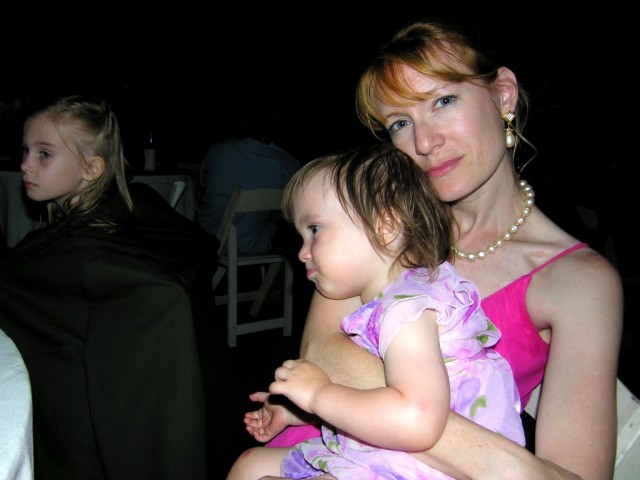 Sleepy people picture one.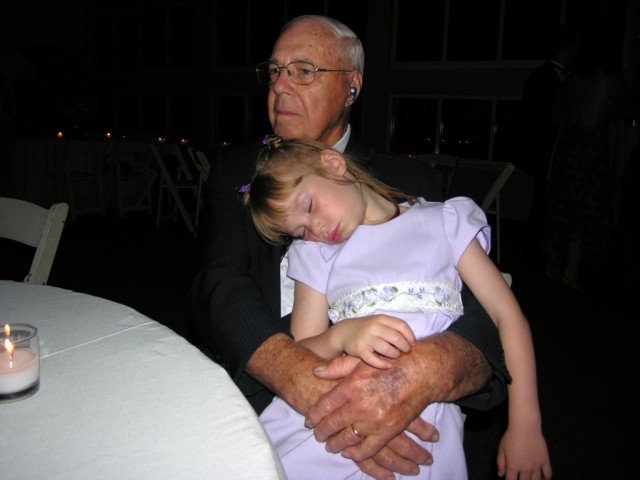 Sleepy people picture two.