Independence Mine Cross Hike
(Once again, I hope you have broadband...)
This morning Grandpa Hall cooked his traditional sourdough pancake breakfast for the family; Annika gobbled them up as quickly as I could cut them. After breakfast we attended Grandma's and Grandpa's Presbyterian Church. After lunch we hiked to a cross on a hill that overlooks Independence Mine at Hatcher's Pass. Once again the weather was great (by Hatcher's Pass standards) and we all had a marvelous time. Grandma Hall made a fantastic "Barron of Beef" steak dinner; all three girls were unusually quite because they were so busy eating. We concluded the day by visiting my brother's fireworks stands and all of their attractions. Rob's children were helping with the attractions so the five cousins had a chance to visit.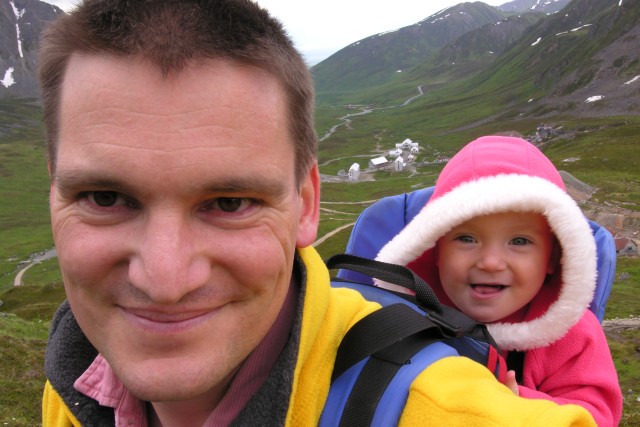 Daddy & Annika - self portrait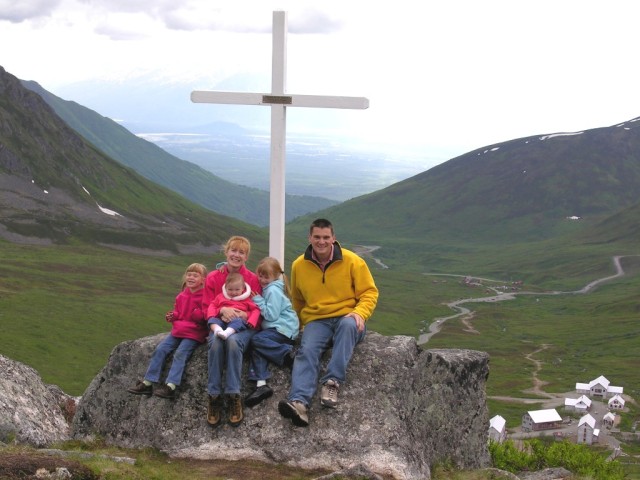 The Hall Family at the cross
(Click here to view this image in 1024 x 768 resolution)
The Hall Family at the cross - close up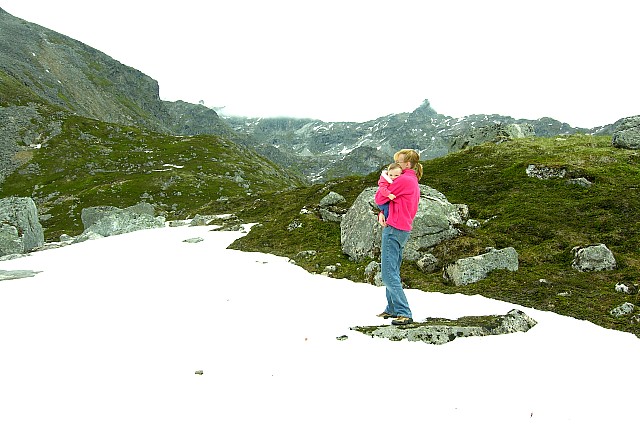 Annika & Joan, Snow & Clouds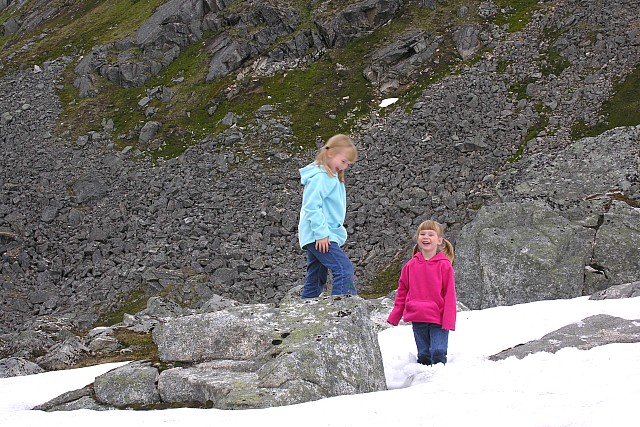 Svea and Brigitta once again enjoyed the snow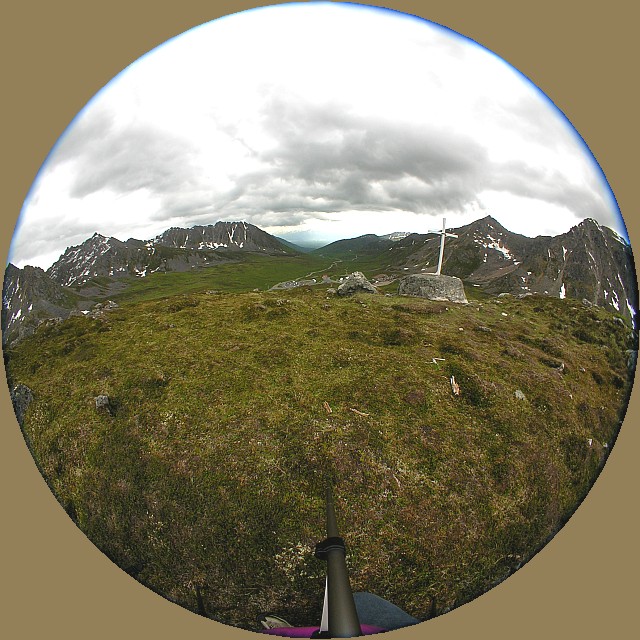 Fisheye view from the cross hill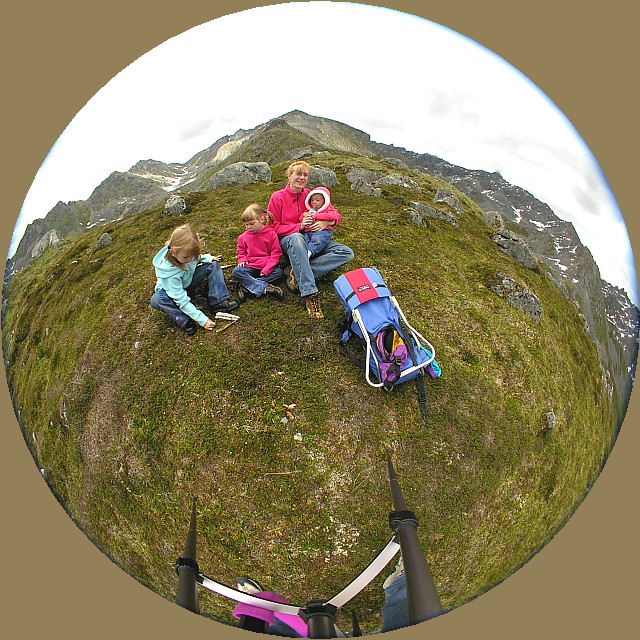 The other direction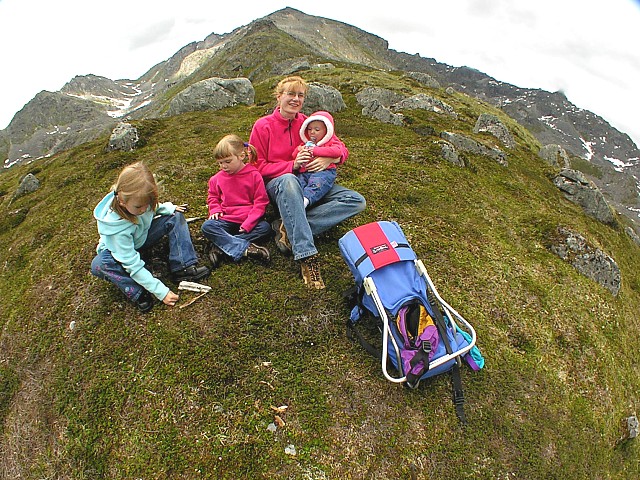 Close up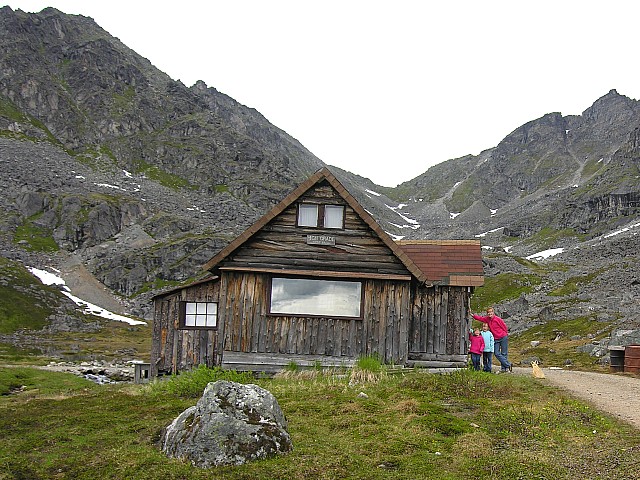 This still-occupied cabin was built in 1938 and is at 4050 feet; the parking lot is at 3500 feet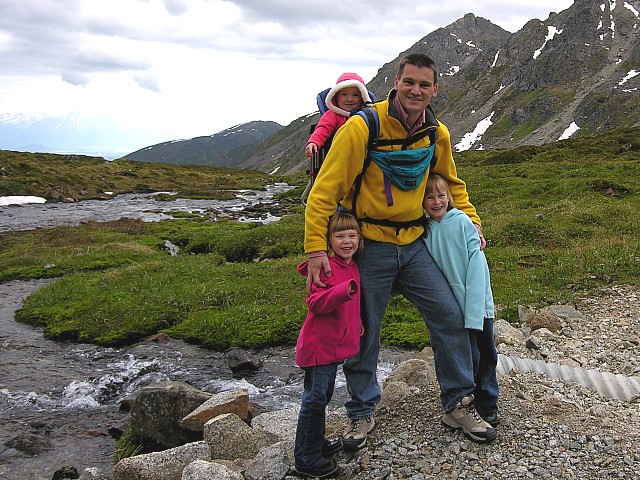 Daddy and daughters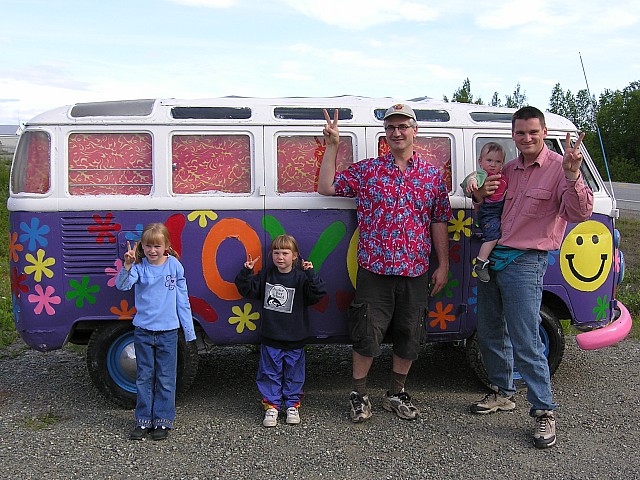 My good old friend, Kelly Hebert, from my elementary school days and my old VW bus from my college days. Kelly helps out my brother at the stands with the more artistic projects for a few days each summer. He is now a kindergarten/first grade teacher.
The pictures below are at the "Free Pony Rides" and "Free Slide Rides" at Freedom Fireworks. During a lull at the slide Robyn took a break and slid with Svea and Brigitta. They slid, and slid, and slid until Svea got a bloody nose from crashing into Brigitta. Obviously the girls had a blast.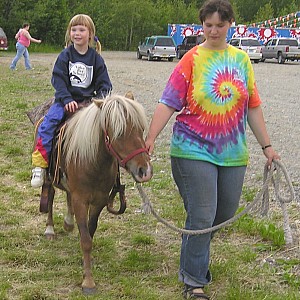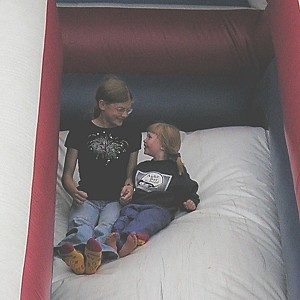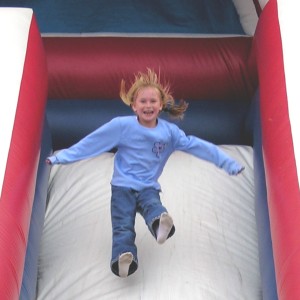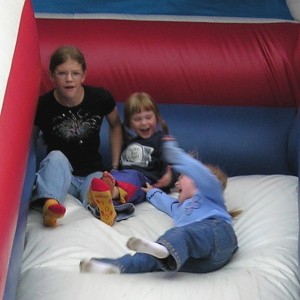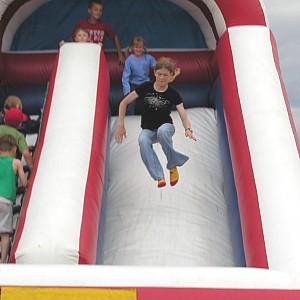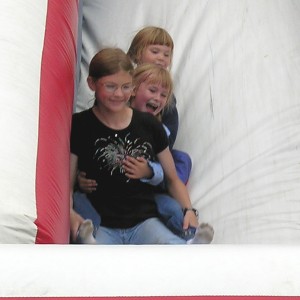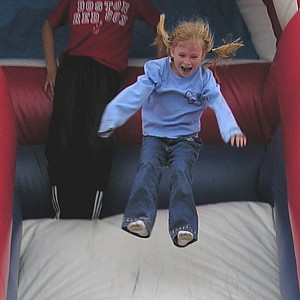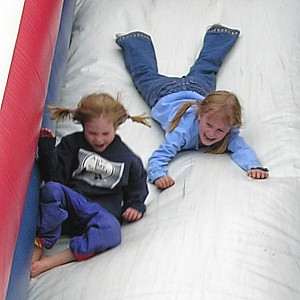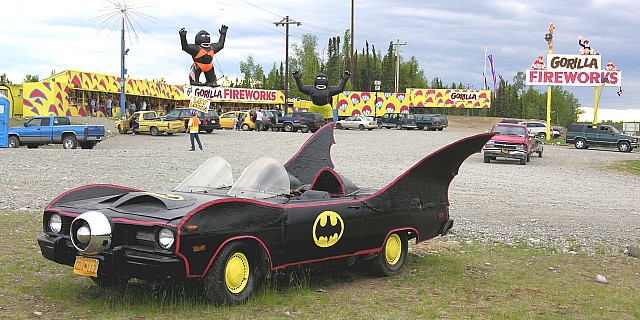 My old Batmobile and the spectacle of Gorilla Fireworks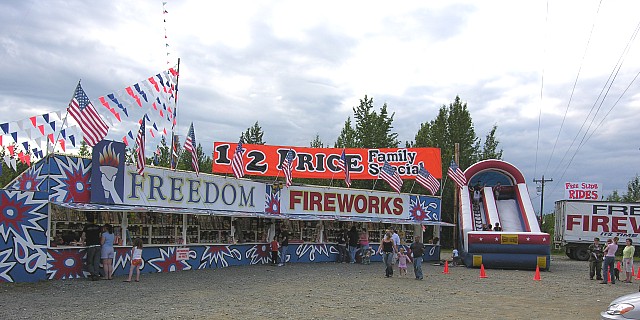 Freedom Fireworks - more of a carnival than a spectacle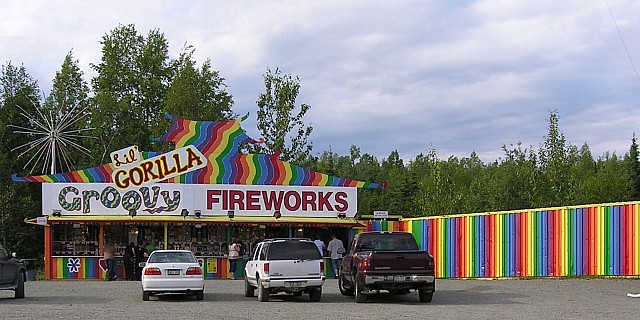 Groovy Fireworks, AKA "Lil' Gorilla", AKA "Discount Fireworks"