"Hanglider Hill" Hike & Talkeetna Trip
I'm not sure what it's really called, but when I was young we would sometimes see hangliders and later parasailers fly from a particular hill in Hatcher's Pass. Although another hill is now more popular with these fliers I still think of this hill as Hanglider Hill. Its a good hike that is all up, up, up. We didn't make it to the top and stopped at about the same place we did two years ago. In spite of the fact that the girls look happy in some of these pictures there was much whining and complaints of hurting feet and fear of puppy attacks.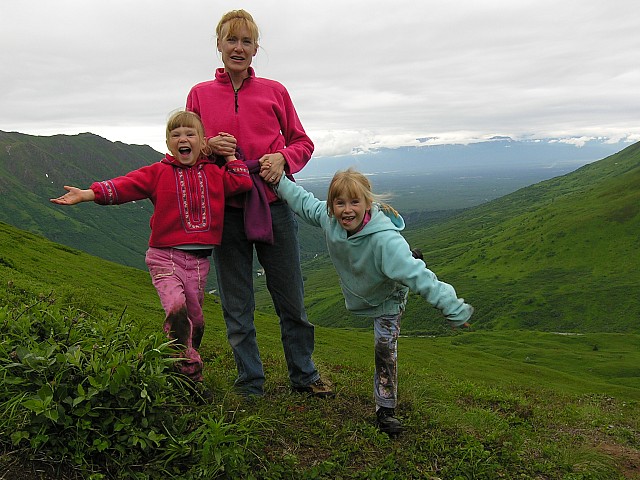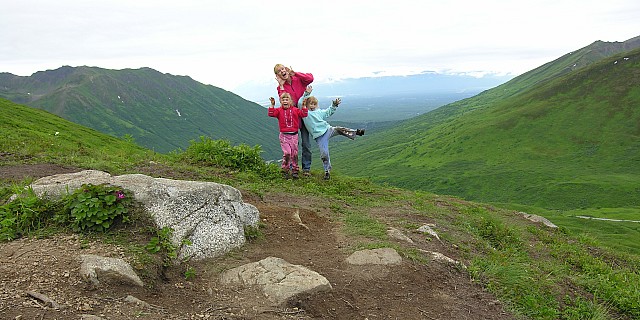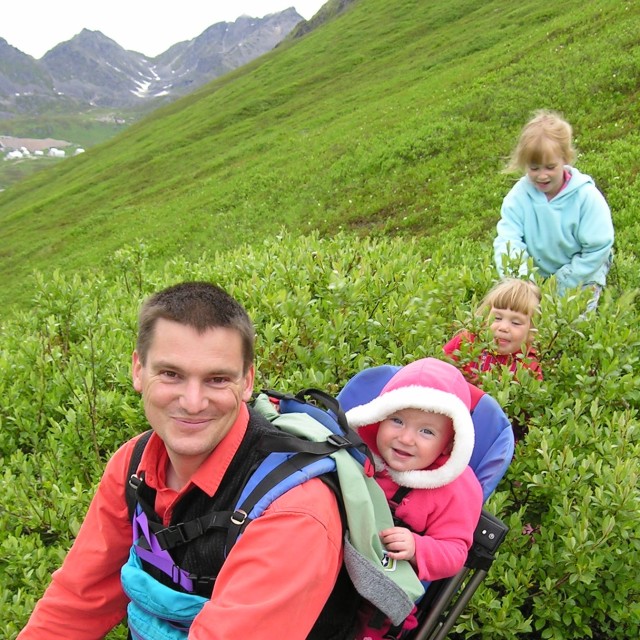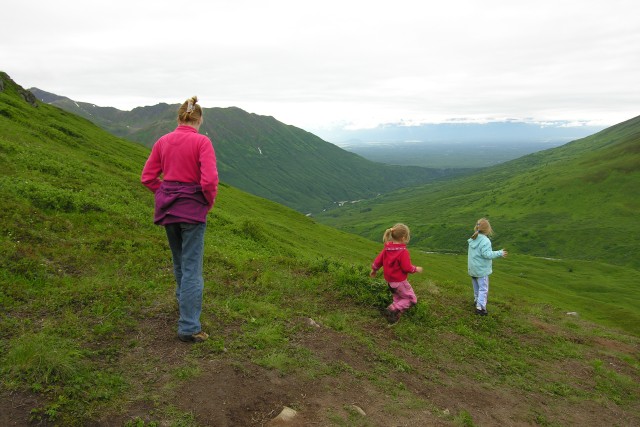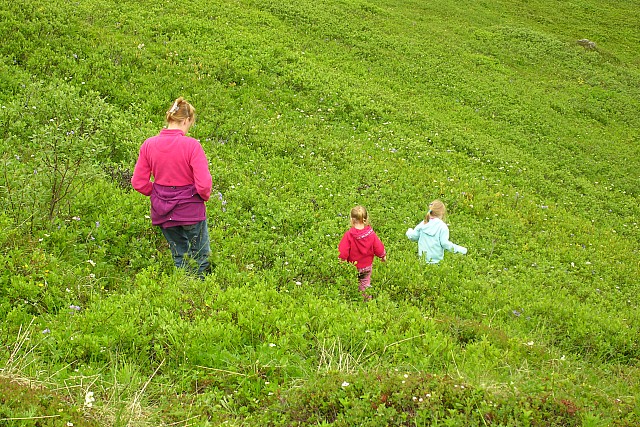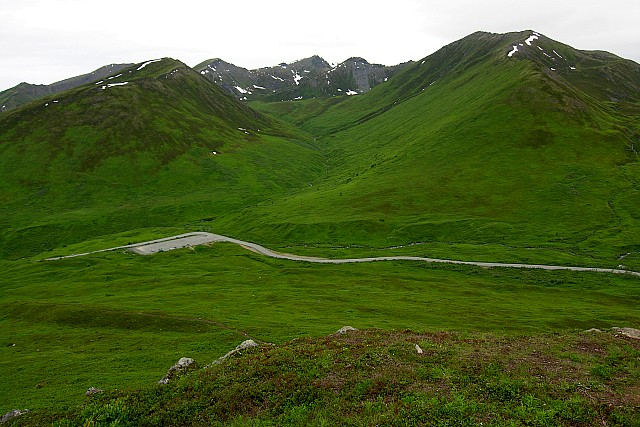 View of the parking lot from where we started. The mine is up to the right, out of this picture.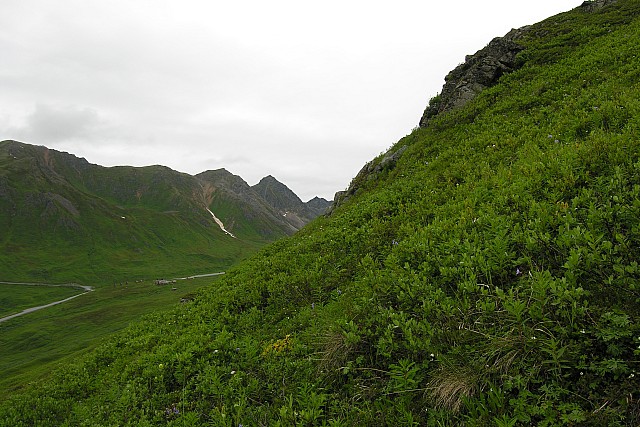 This is about the steepest point of the hike.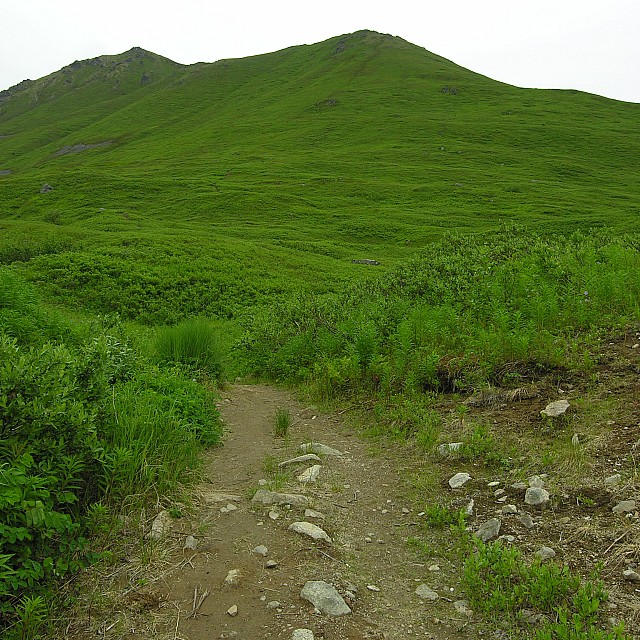 View of the hill from the parking lot.
We made it to the rocky spot about 1/3 of the way from the top.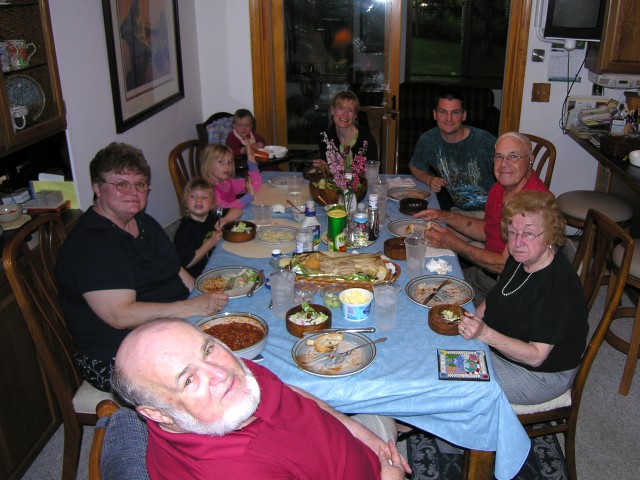 Grandma and Grandpa had a nice spaghetti dinner waiting for us when we got home.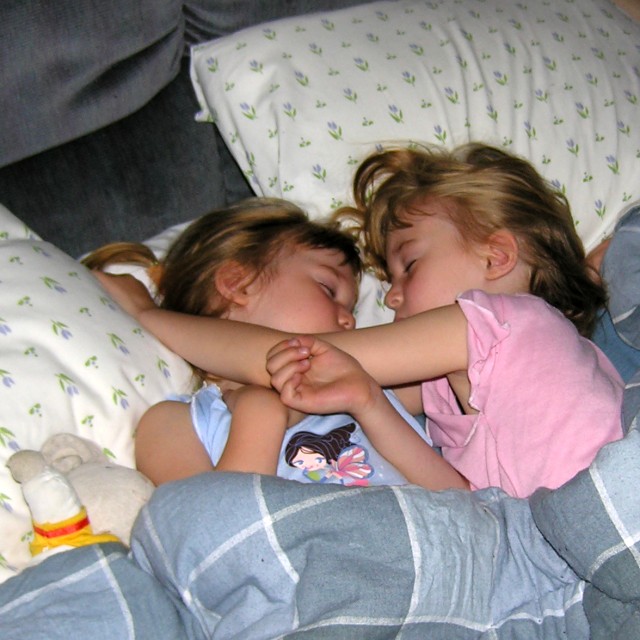 Svea and Brigitta fight like most siblings, but do love each other.
Talkeetna Moose Dropping Festival
On Thursday Uncle Mark joined us for a trip to Talkeetna where we attended the Moose Dropping Festival. The weather was gorgeous and everyone had a great time. We made it in time for the 12:00 parade.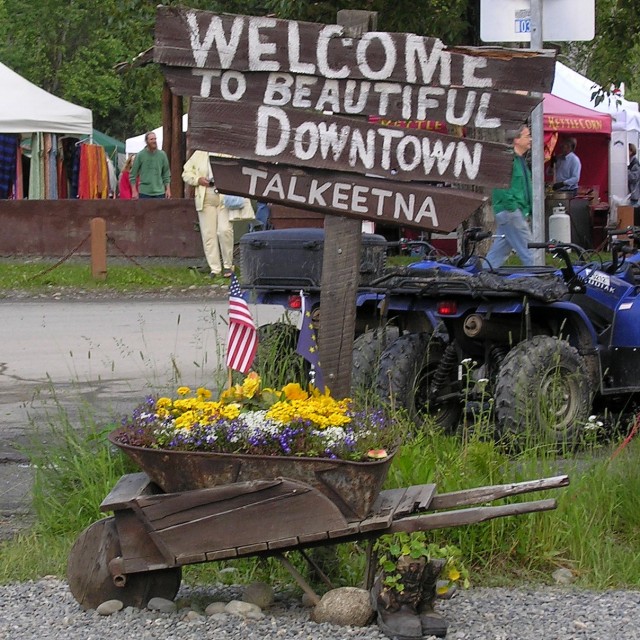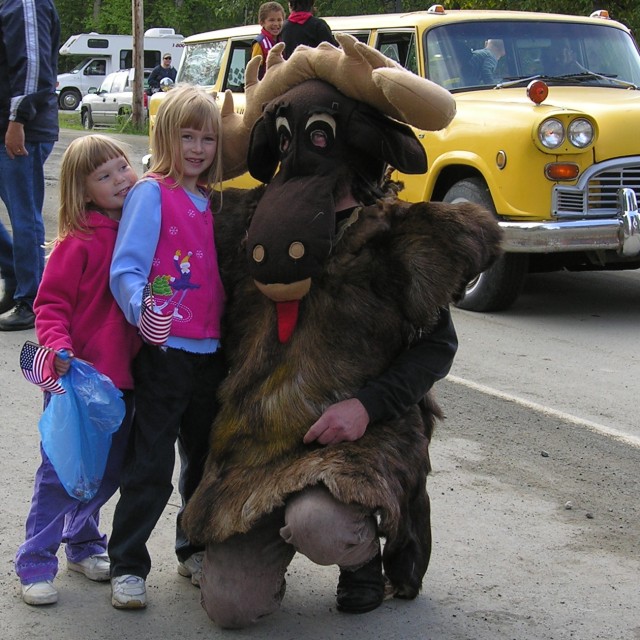 Brigitta and Svea hugged a moose-man.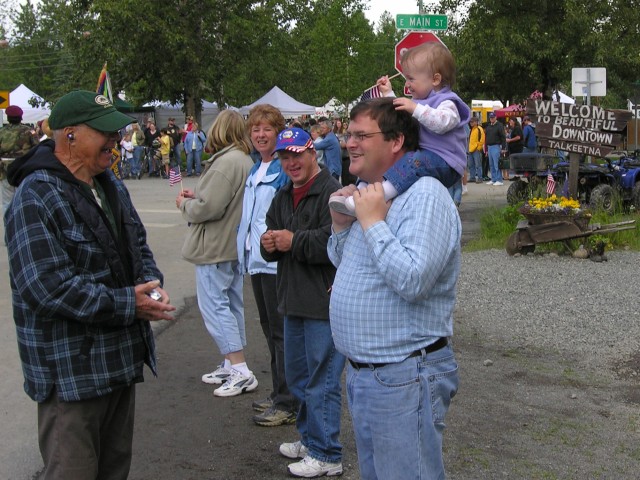 Annika rode on Uncle Mark's shoulders much of the time and enjoyed the view.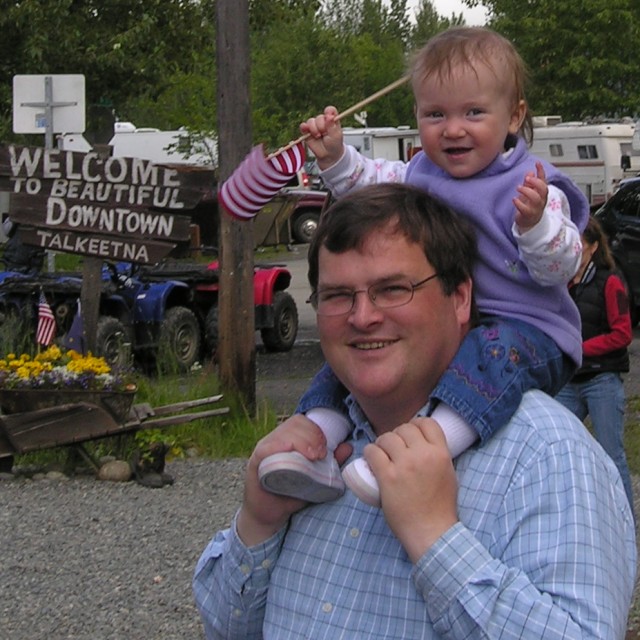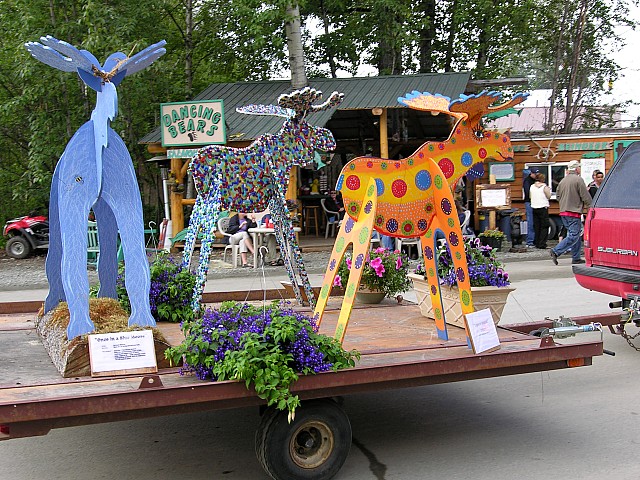 Many of the "floats" had moose themes.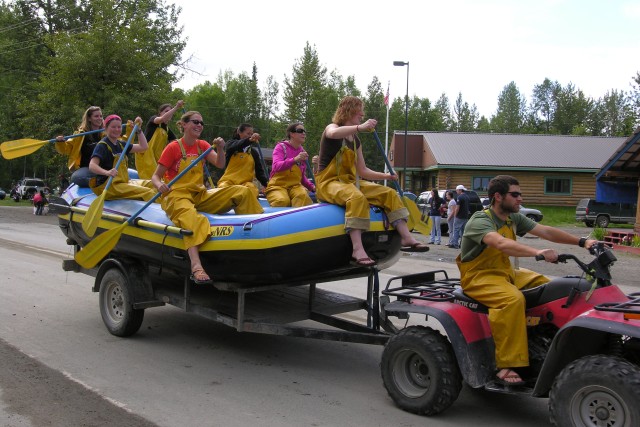 Rafting and flight seeing tour businesses promoted their trade during the parade.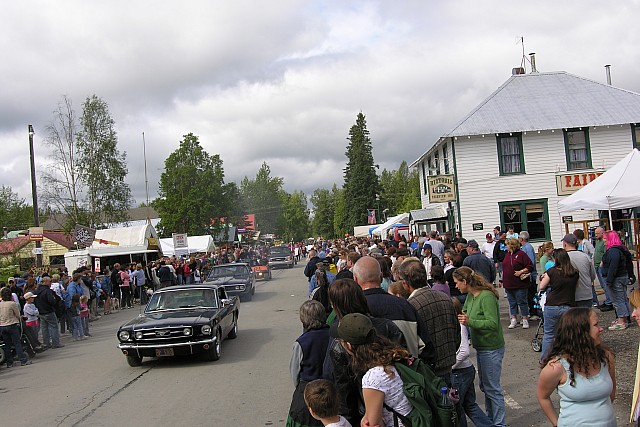 Festival attendance was good.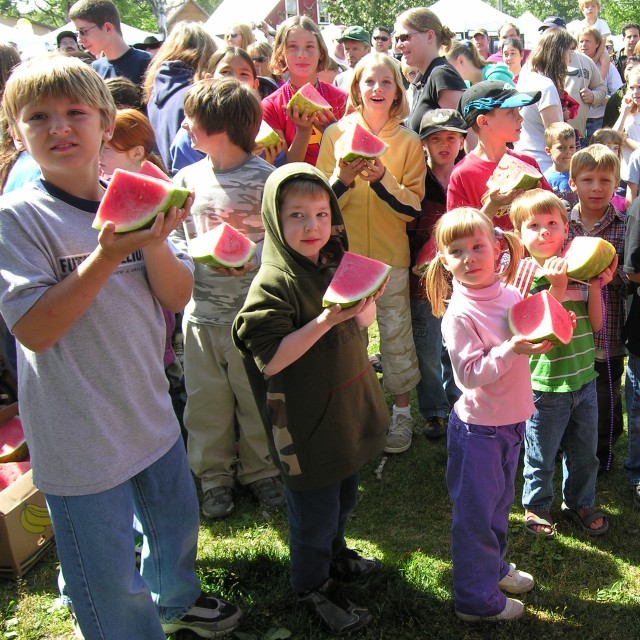 Brigitta entered the ages 0-12 watermelon eating contest.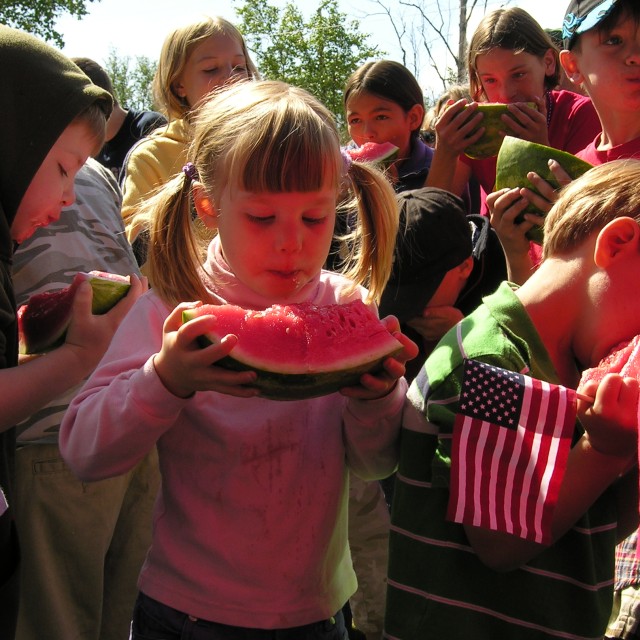 She didn't win, but she did a good job and got to eat fresh watermelon on a hot day.
When the contest ended she just kept on eating.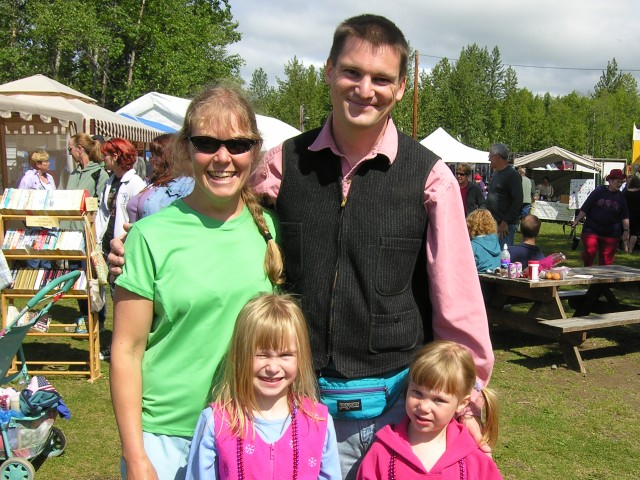 I ran into an old friend of mine (Jenny Derks/Anderson) from high school.
Talkeetna is a tourist town and also the main airport that flies Denali climbers. Planes land on a glacier at the base of the mountain to drop off climbers. Most Talkeetna businesses are cute and rustic such as Talkeetna Air Service. Bear proof trash container can be found all over town; note the brown one in this picture.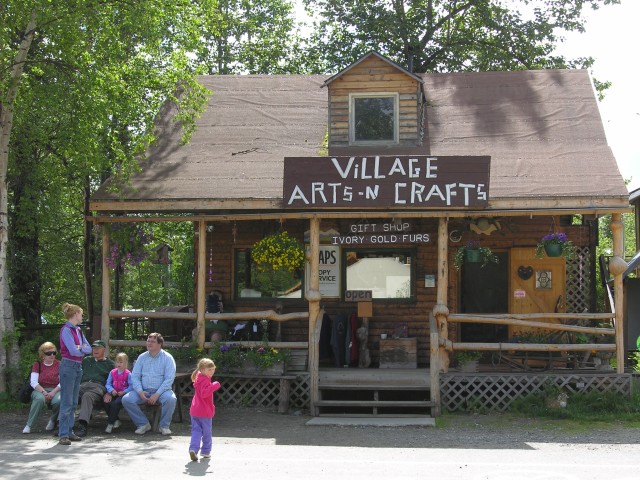 We took a break after eating $24 worth of ice cream.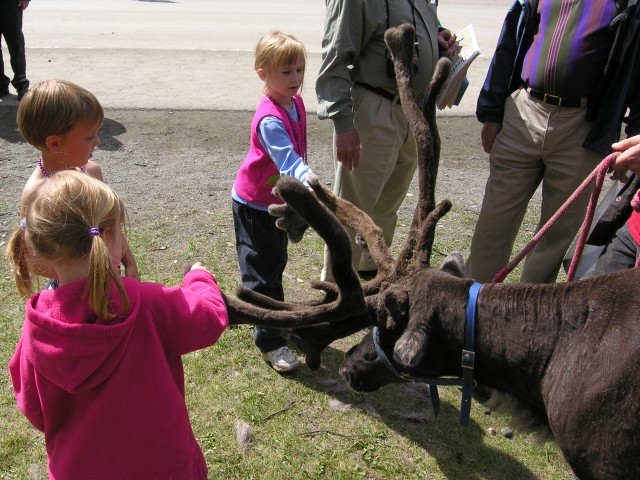 Svea and Brigitta got to pet and feed a reindeer. The next morning we all had reindeer sausage.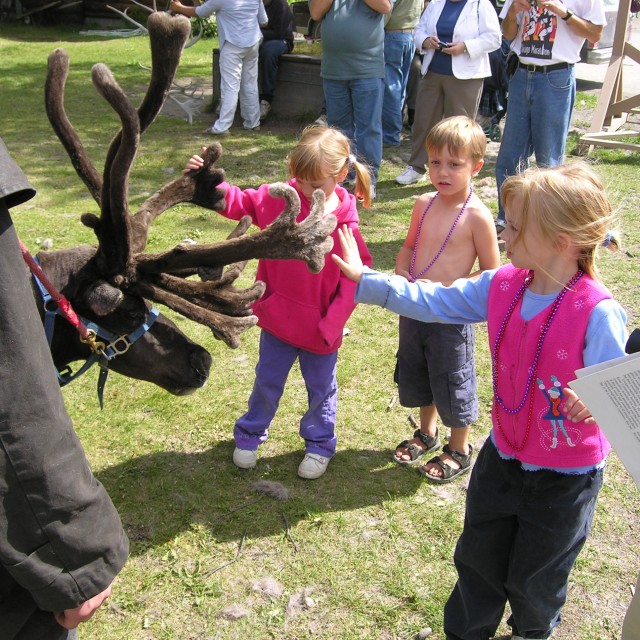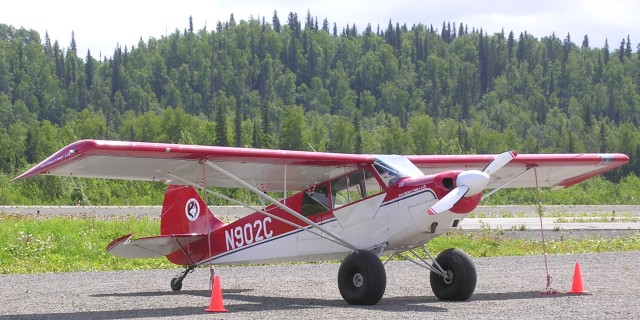 Many bush planes have "tundra tires" that allow them to land almost anywhere.