Another Independence Mine Hike
Hatcher's Pass and the Independence Mine area has become our favorite place to hike. I think it's been 12 days since we last visited the area. Today marks our 8th visit to a state park which means that we have at least broken even on purchasing an annual pass. We hiked above Gold Cord Mine and explored new areas. Svea slipped into a creek and was not happy about it; later she fell, cut her hand and lost the best rock in the world. I also slipped on a slimy rock and fell into a creek; I managed to keep Annika out of the water and rocks but the camera got pretty wet. The camera strap probably saved it but I'm not sure if it dunked into the water or if it got wet from my hand and knee splashing into the creek. I dried it off and it appeared to still work; then the main display screen flickered and went out. After a bit more drying time the display came back on and the camera appears to work as usual. I guess I'm pretty lucky.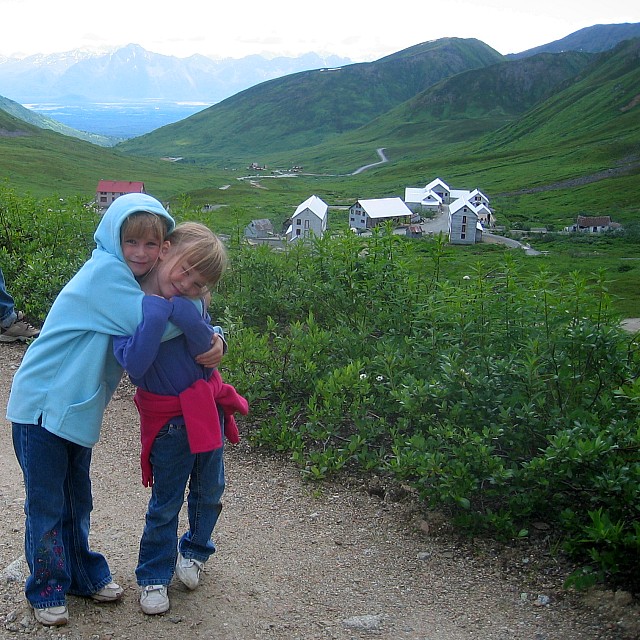 Sometimes we need reminders that Svea and Brigitta love each other.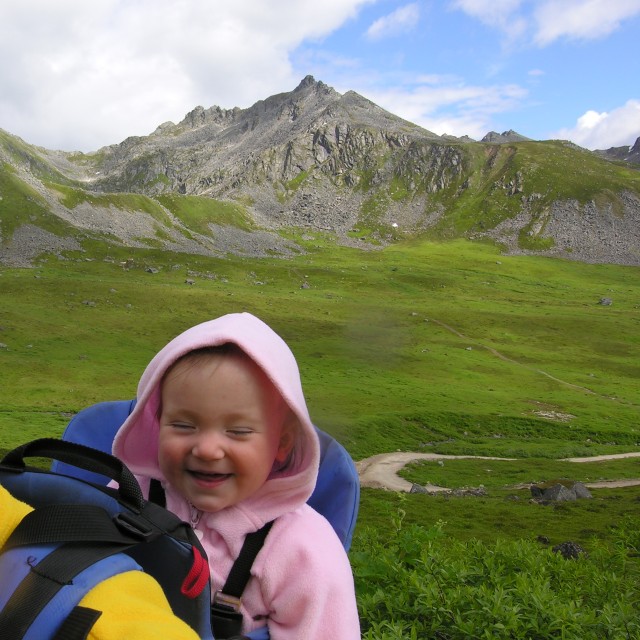 Annika loves this place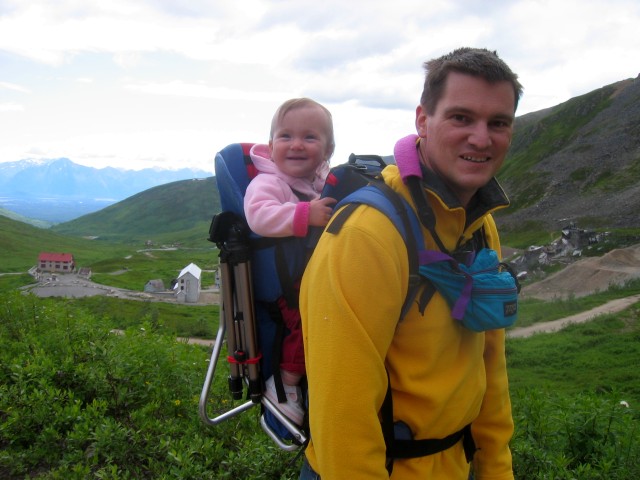 Father and daughter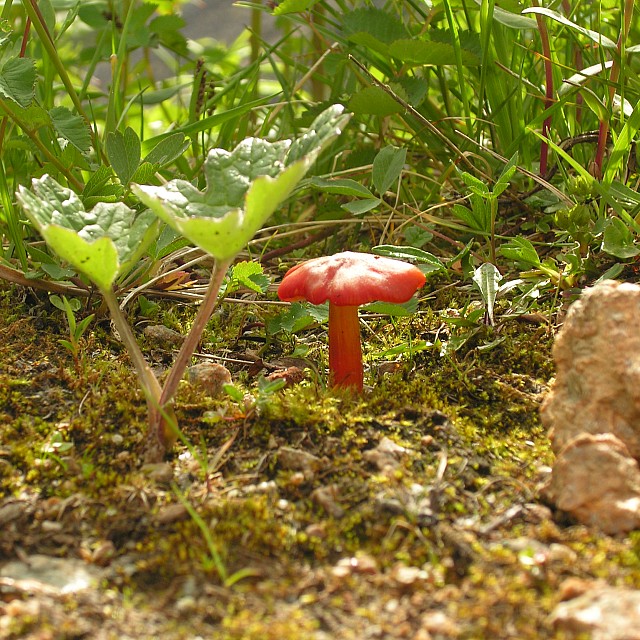 Still life mushroom - David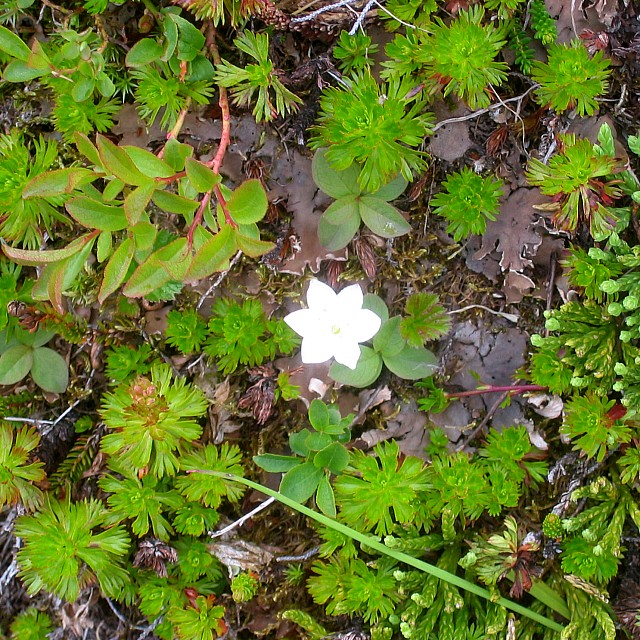 Still life flower - Joan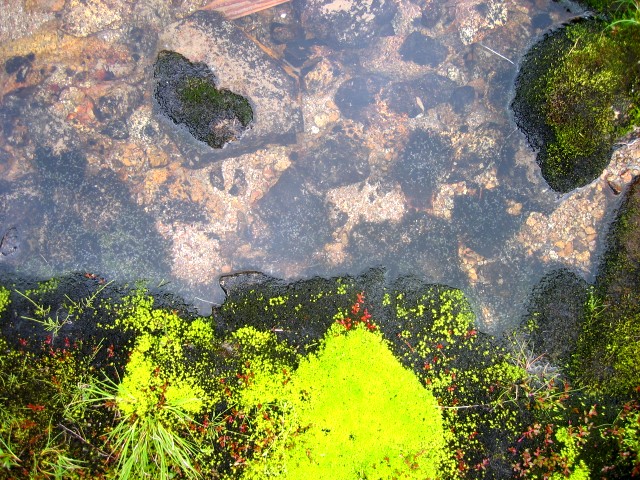 Still life water's edge - Joan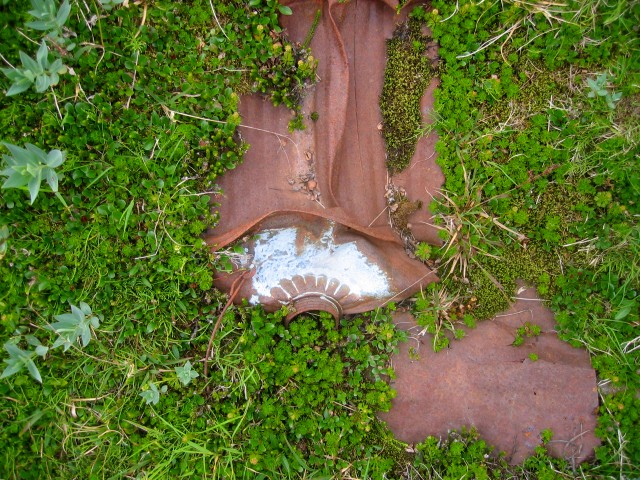 Still life rusty barrel - Joan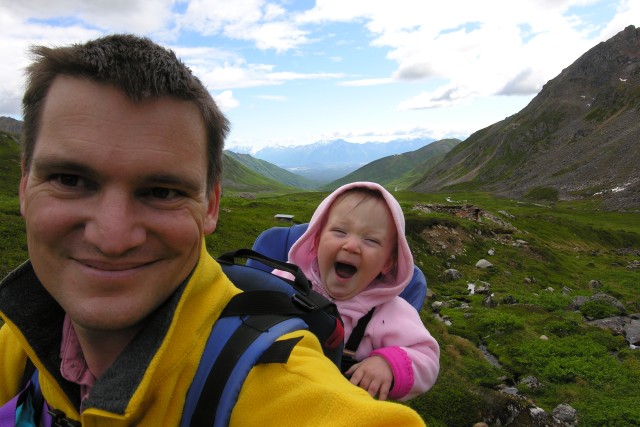 Annika Yawnikka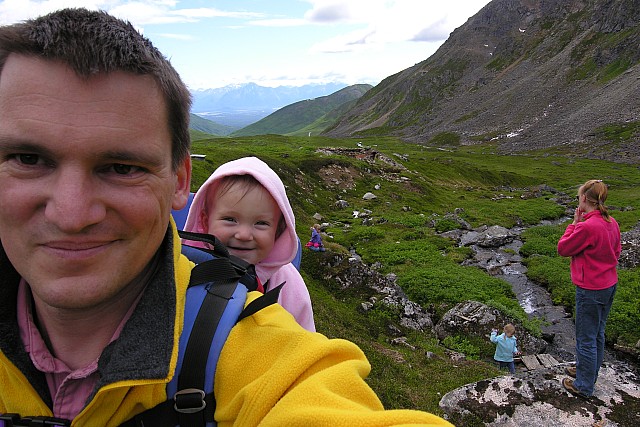 Taking a break so that the girls can throw rocks and fall in the creek.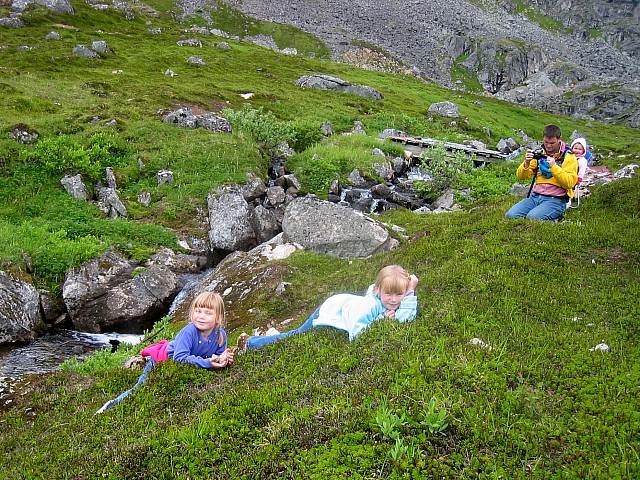 Posing for Mom.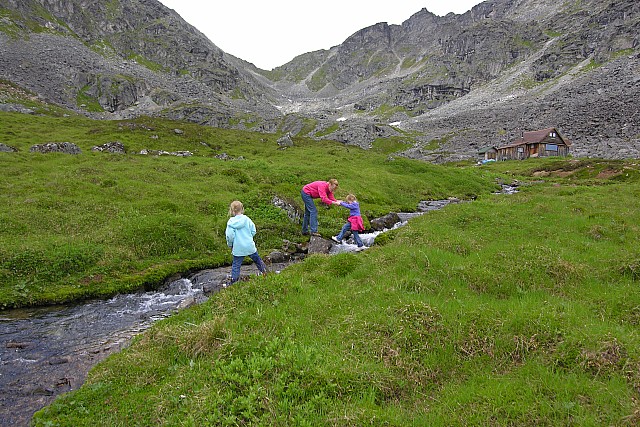 Joan helps Brigitta at the exact spot where I fell a minute later.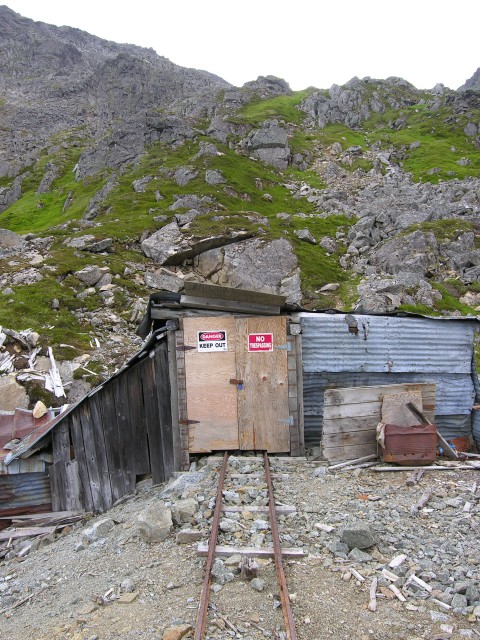 An active mine that we climbed to; probably part of the Gold Cord claim.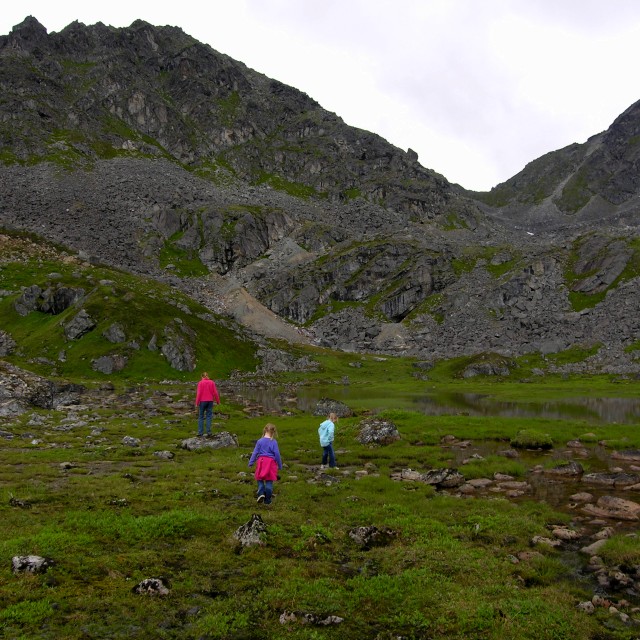 Making our way across the wet tundra.
Around a big rock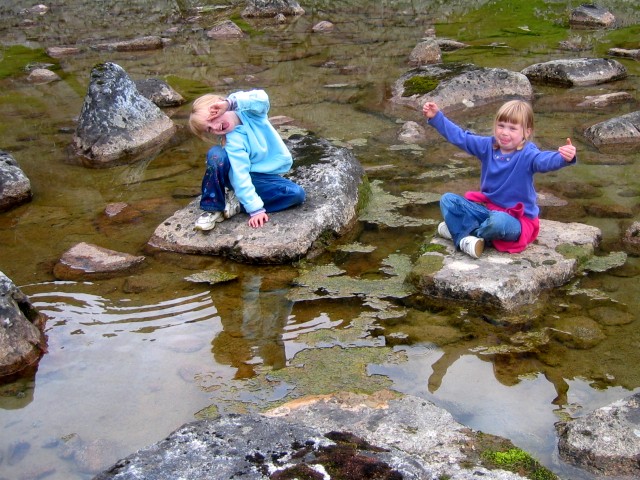 Silly poses for Mom.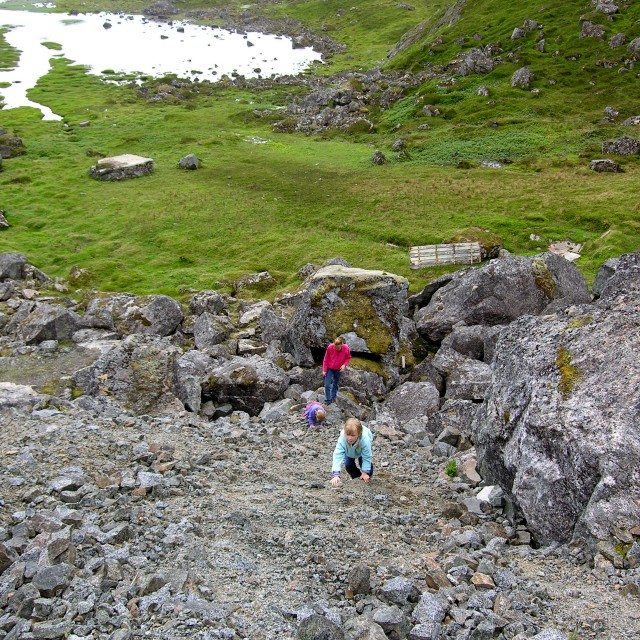 Up to an old mine shaft.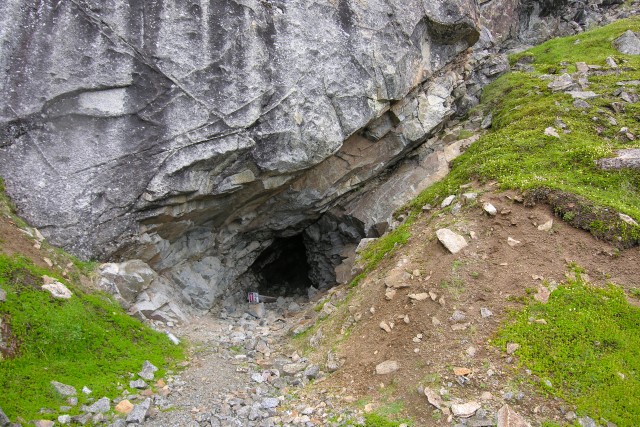 This dead end mine shaft is only about 20 feet deep.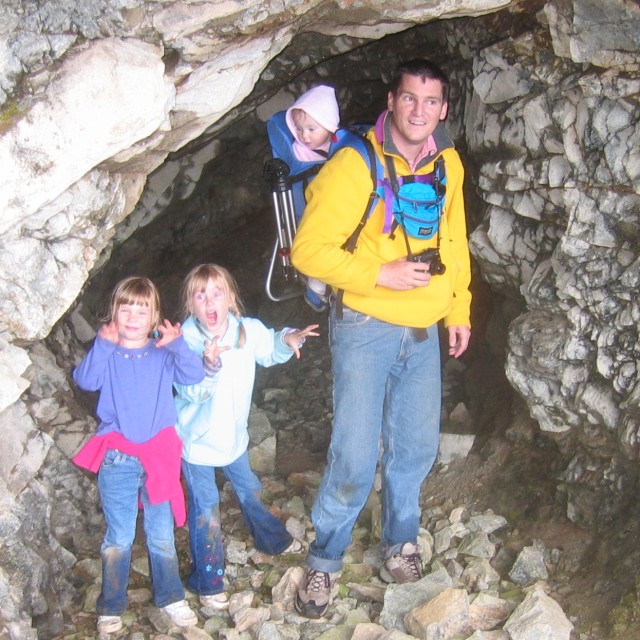 Daughters (pretending to be bears) and Dad in the mine.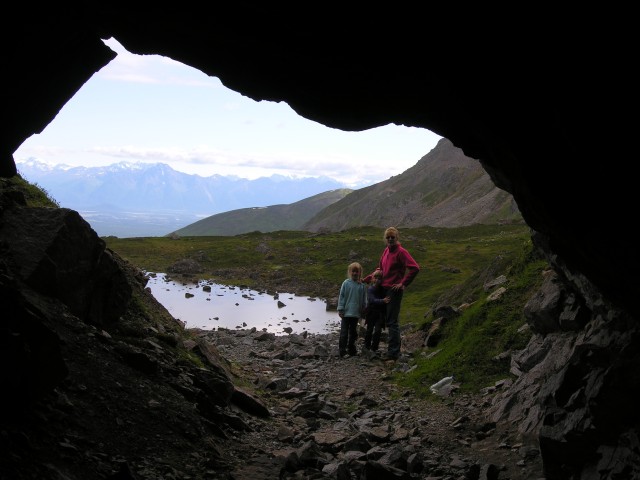 Svea, Brigitta & Joan just outside the mine. The water behind them is actually the pond way down a hill but it looks like a puddle at their level in this picture.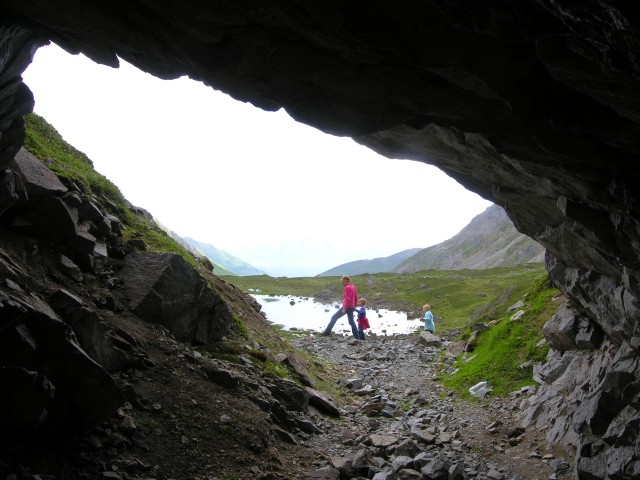 One more from inside the mine.
View from just outside the mine.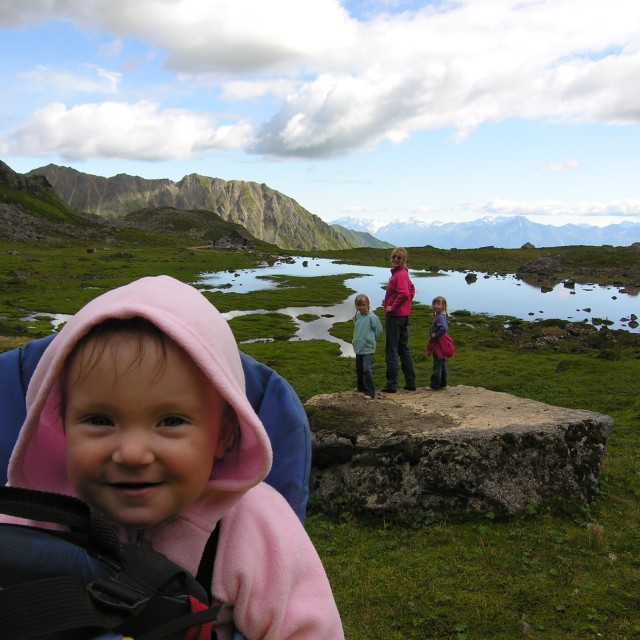 We didn't take Anni out of the backpack and I didn't use the tripod today but the flip around view finder allowed me to frame all four of my girls in one shot.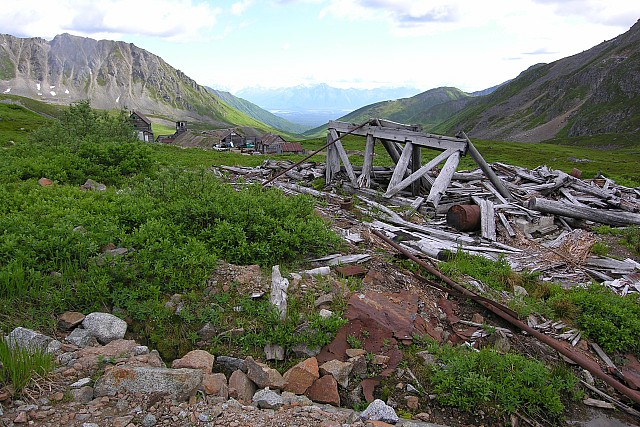 A dilapidated part of Gold Cord Mine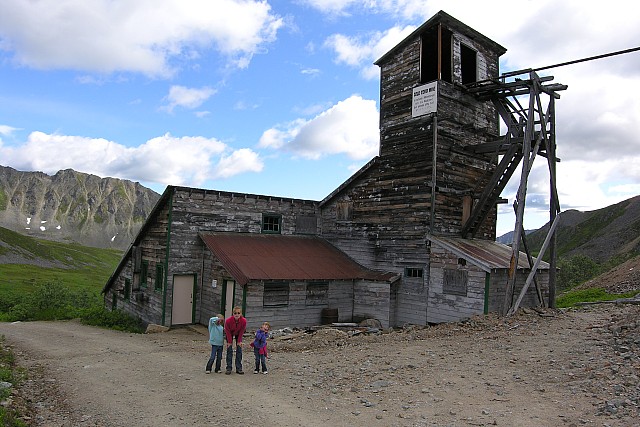 A working part of Gold Cord Mine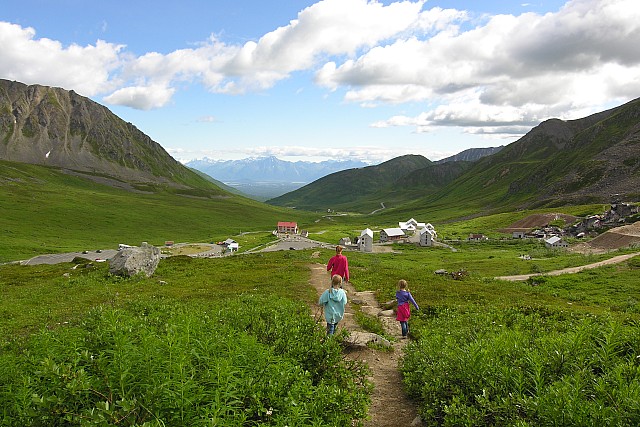 On the trail back to Independence Mine.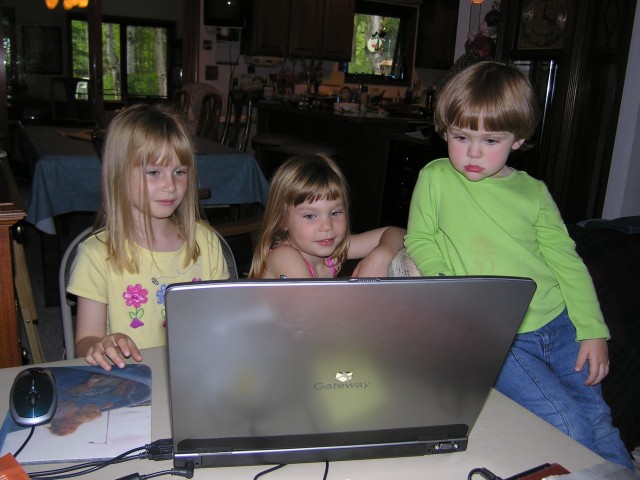 Svea and Brigitta show Becky some of their favorite websites on Mom's and Dads new laptop.