Happy Halloween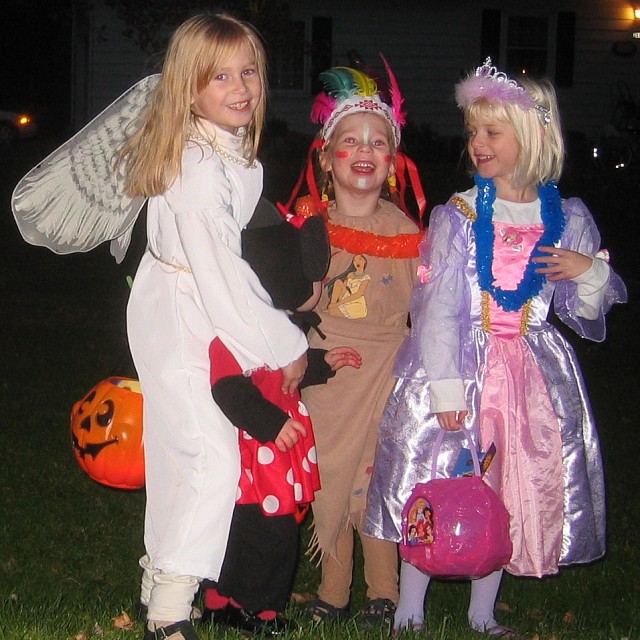 In Tallmadge, trick-or-treat is on the Thursday before Halloween. Other cites have trick-or-treat on other nights. I'm still getting used to this concept since trick-or-treat in Alaska was always on Halloween. It wasn't terribly cold tonight and we all had a good time. Little Annika seemed to get the hang of trick-or-treating. I took several movie clips; look for an edited movie soon.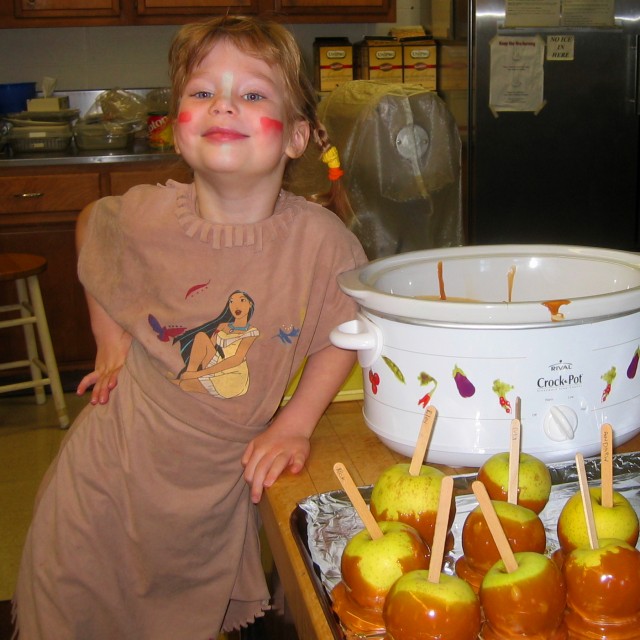 Brigitta's preschool Halloween party was today. Her class trick-or-treated from classroom to classroom and they played a few games.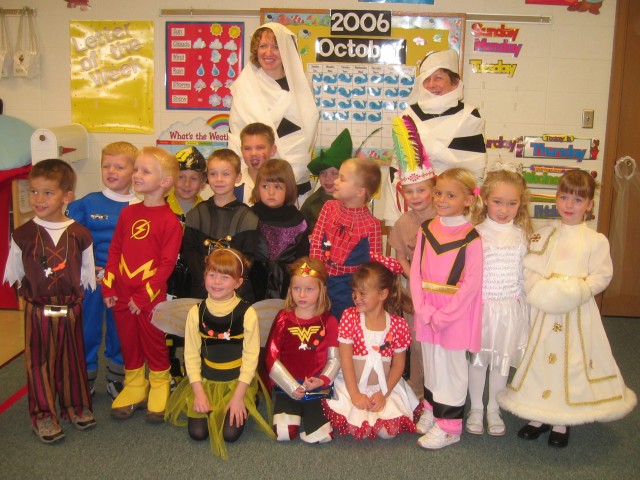 German Family Society Kindergruppe Halloween Party
(Wednesday Night)
Last night we attended the Kindergruppe Halloween party. There was a potluck dinner followed by bag decorating, indoor trick-or-treating, games and dancing. We always enjoy the GFS activities and are making friends with many good families.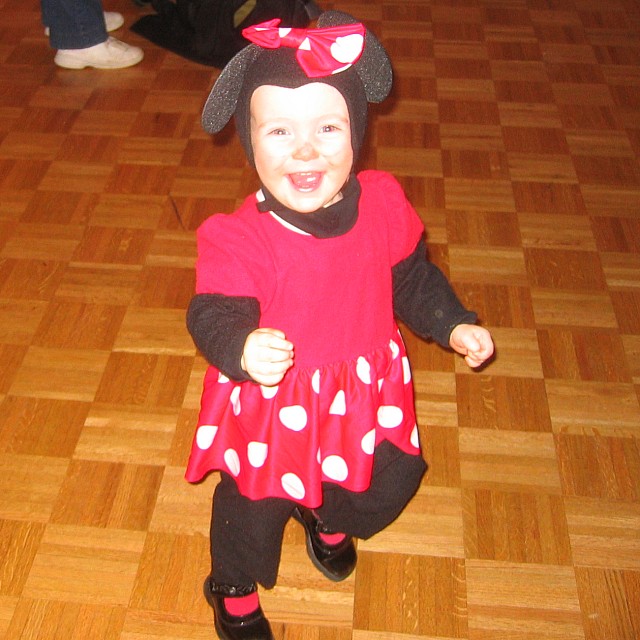 Annika loves dancing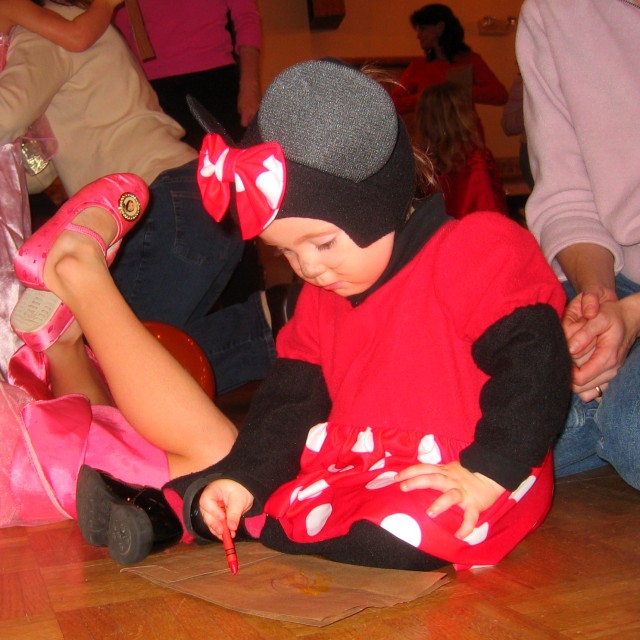 Annika decorating her trick-or-treat bag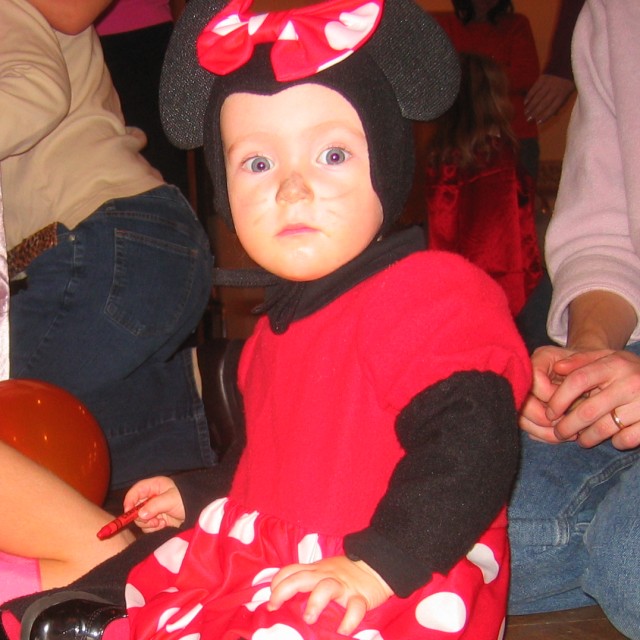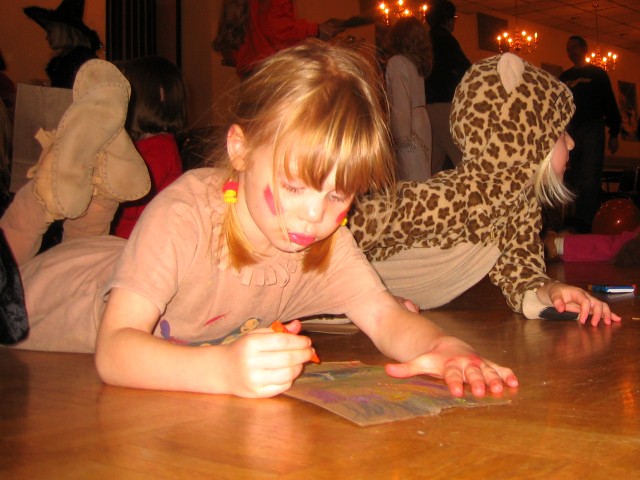 Brigitta decorating her trick-or-treat bag; with Grace beside her.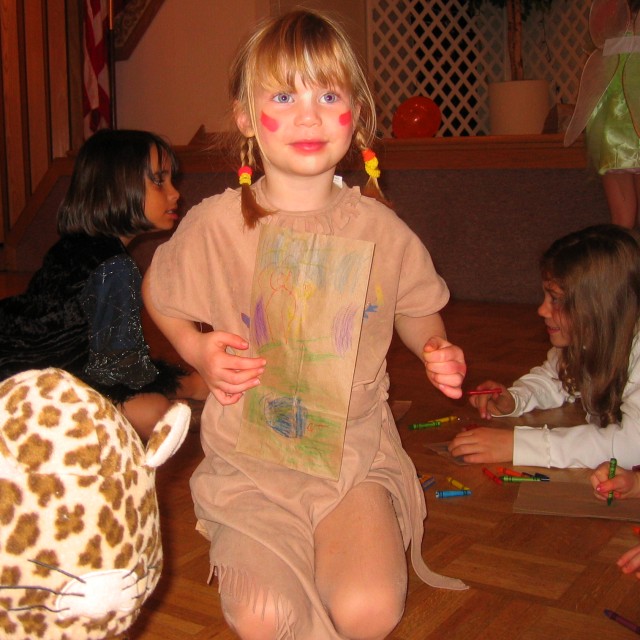 All done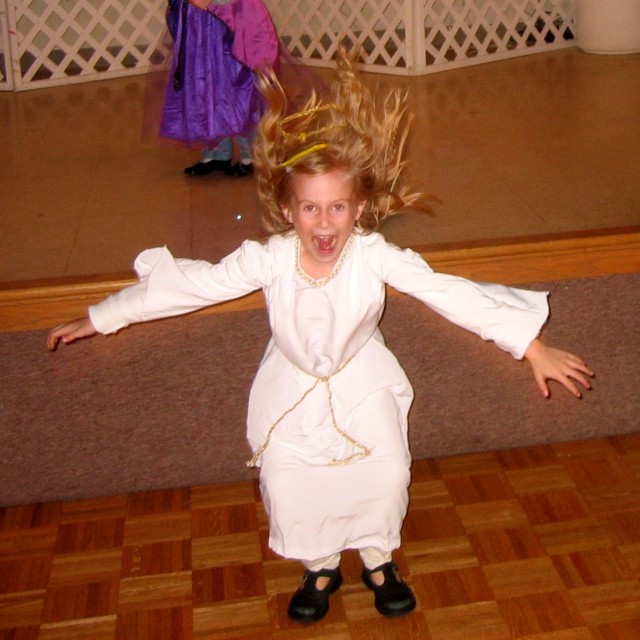 Svea tests her angel wings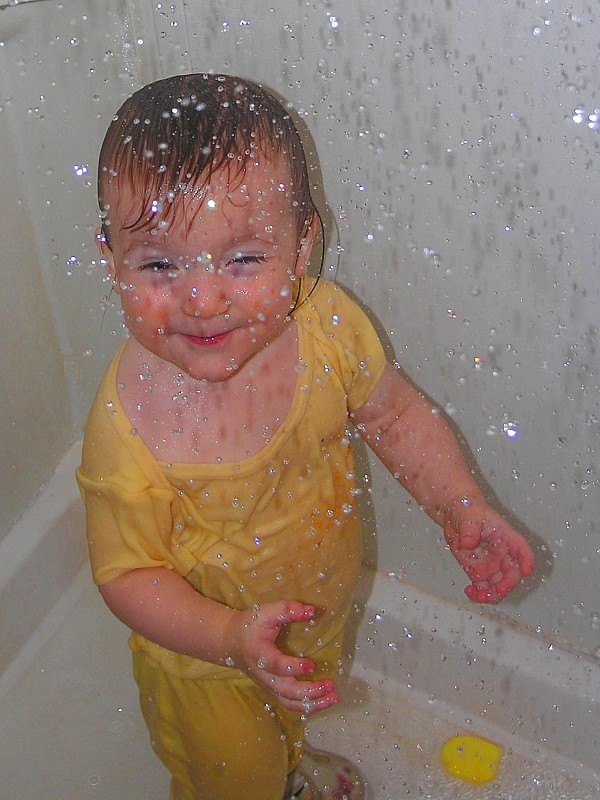 Annika usually hates showers. Last week, however, she was watching Brigitta take a shower and decided that it might be fun. She walked in fully clothed.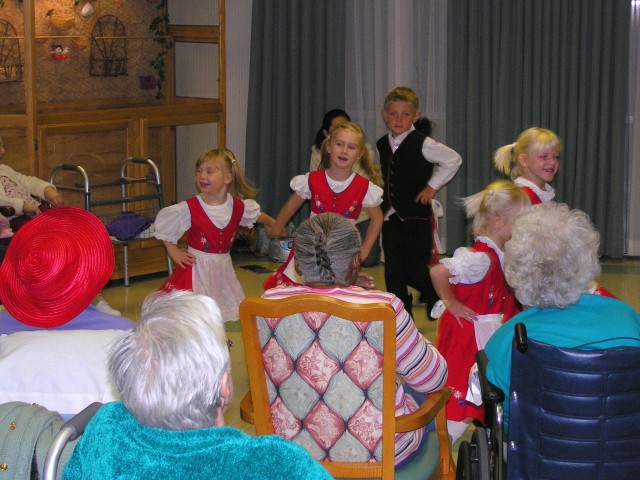 A couple weeks ago the Kindergruppe danced at a local retirement/nursing home.
It has been a long time since my last blog, about two and a half weeks. I've been sick for the past three weeks and have been a bit whipped. We also have been very busy with home improvement projects. The first quarter of the school year is coming to a close and my students' major projects are due. Although my workload is much less than it has been in previous years, I've had to put in some overtime to keep up with all of the grading.