Kite Flying
Last Sunday it was very windy so we flew kites. Some of the neighbor kids joined as well.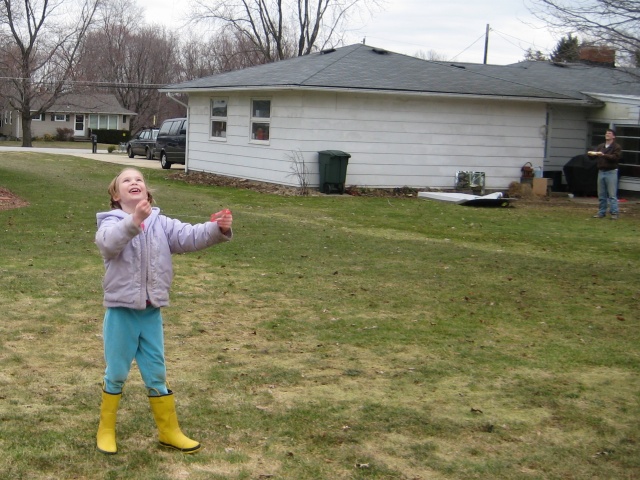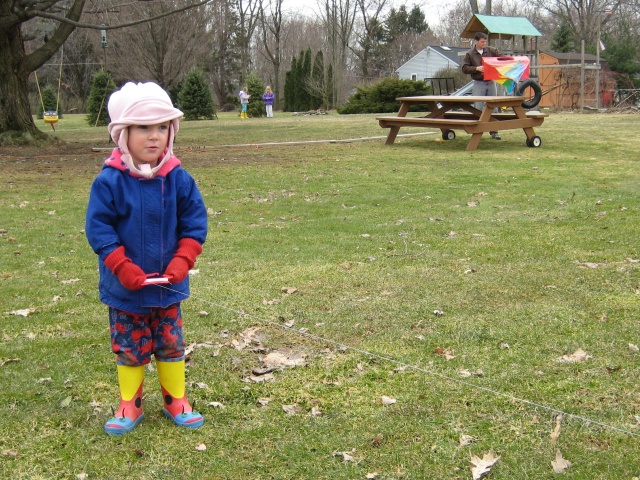 Note the box kite that I am assembling in the background of the picture above. I let that one out on 1,000 feet of line. I drove around the neighborhood and took some angles; I figure that it reached at least 600 feet in altitude. In the picture below, it is just a speck.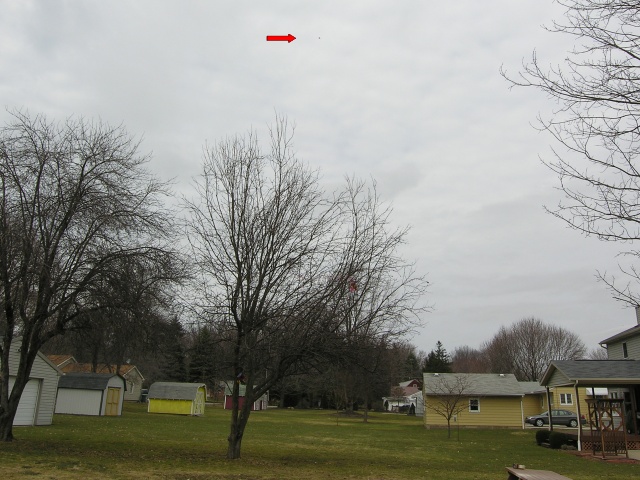 Slumber Party
During Easter Break Joan rafted the girls beds together; they enjoyed it much and played even later than usual.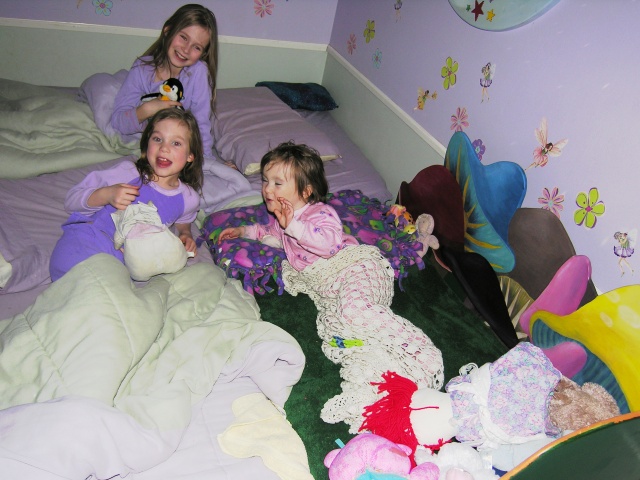 Glass Blowing Demonstration
Last weekend we went to a glass blowing demonstration near Nothside Lofts, an "artsy" area near downtown Akron. It was pretty cool; Joan wants to take a class.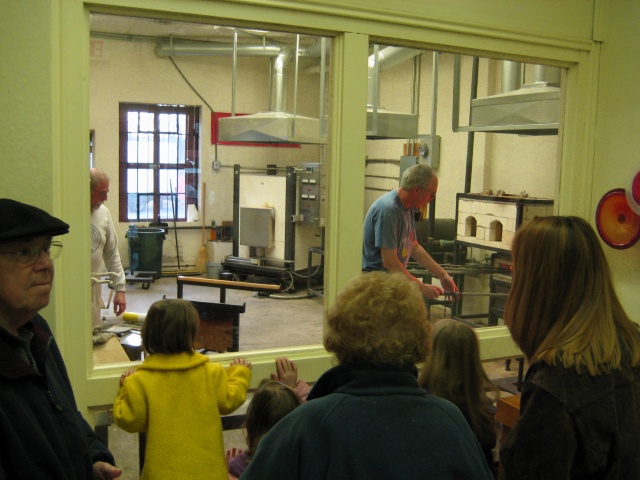 Anni builds another Tower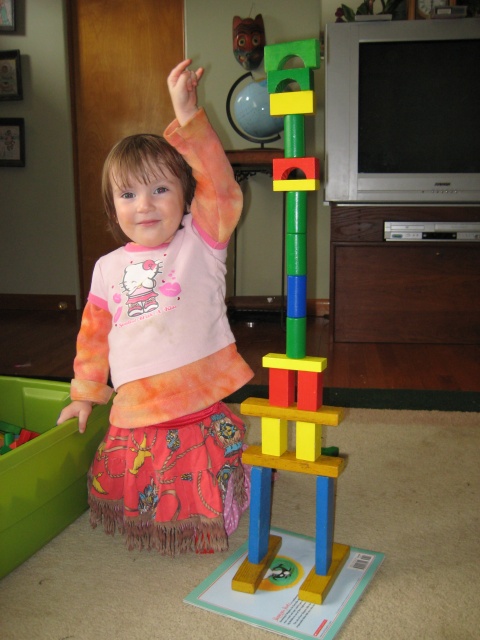 Gerard, Chuck and Harriette
Gerard and Harriette visit their brother Chuck at Wyant Woods this week.
Chuck is has Alzheimer's, but from all accounts is managing quite well at this point.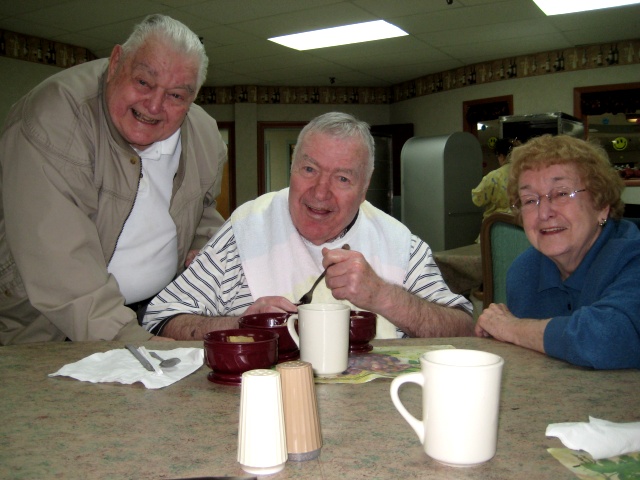 Bonsai with Shy
Svea, Joan and cousin Shy went to the Akron/Canton Bonsai Society meeting in Cuyahoga Falls Thursday night and started new Bonsai trees. Our batch from last year died.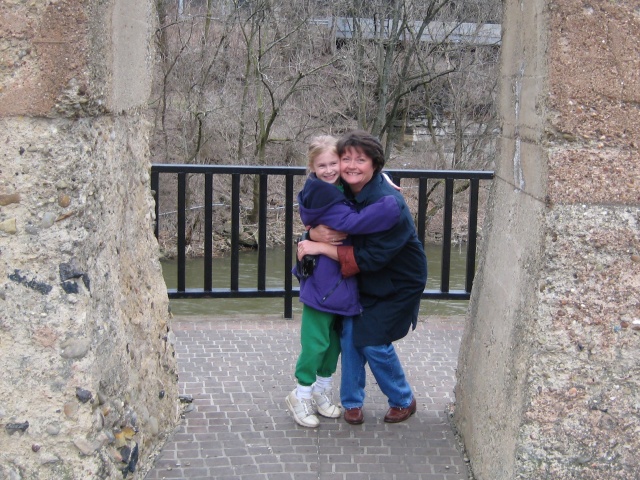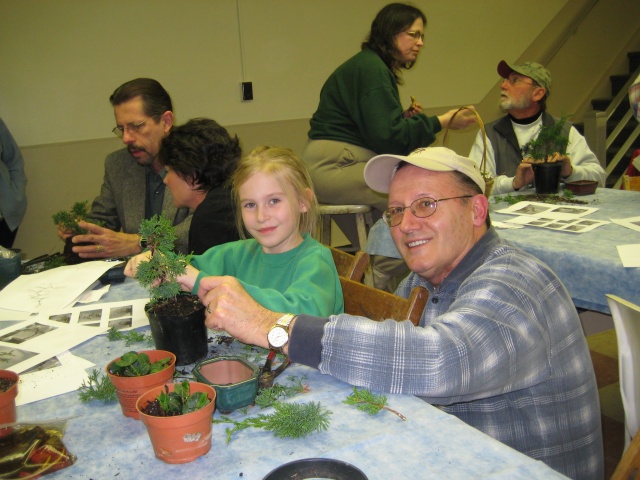 Worms!
Something happens to girls between the ages of three and eight. Yesterday I drained the ice skating rink and pulled up the 20' X 30' tarp that held the water/ice in. Of course there were worms everywhere. I called the girls over to check them out. Svea and Brigitta had serious cases of the heebeegeebees and wouldn't pick them up. Once Brigitta saw Annika pick them up, however, she got over her fears. Svea had to use two sticks to pick them up however. Be sure to check out the worm movie on the movie page. We are still trying to get Anni's coat clean!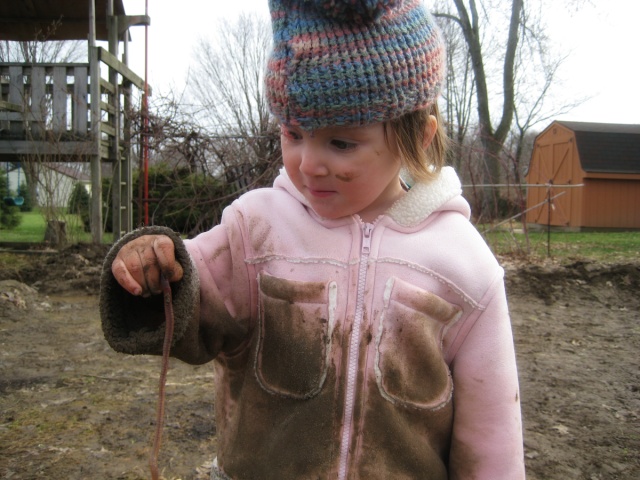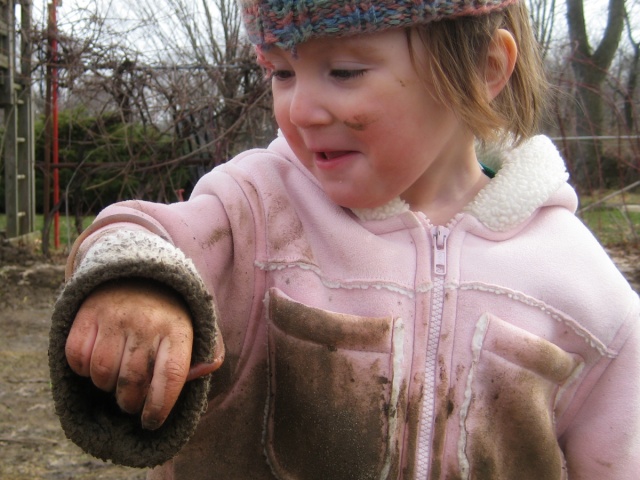 She spun this one around and it landed on her sleeve.