Ballet Recital
On Saturday we attended Svea's and Brigitta's ballet recital. They both did a great job. I took some movie clips. The poor lighting, our seating position and the poor zoom in the Canon's movie mode, gave me much useless footage. Joan, however, took a nice snapshot of the sisters. (This is the one time each year that they get to wear make-up.)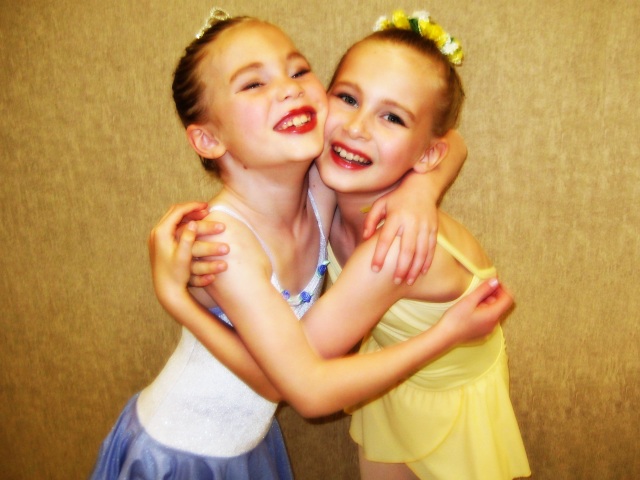 Burton Civil War Reenactment
Yesterday Papa joined us for an hour drive to Burton, Ohio where they held the 23rd Annual Civil War Encampment and an hour long battle reenactment. It was fabulous, as was the weather. The girls met Abraham Lincoln.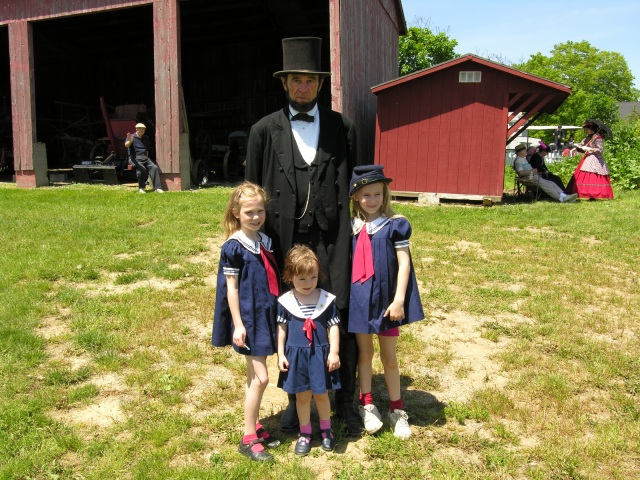 There was an authentic encampment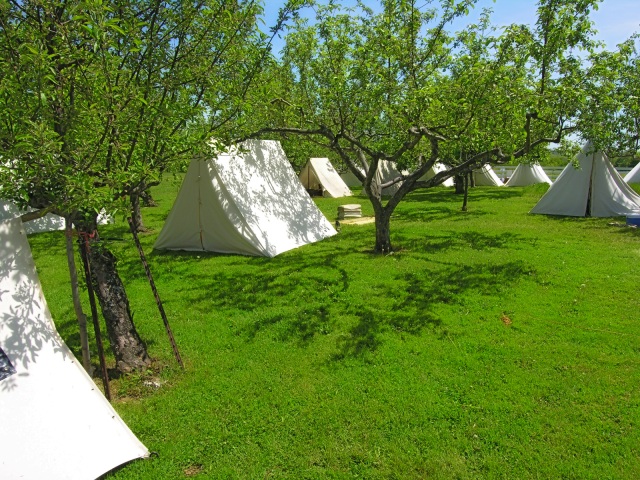 A pre battle pep talk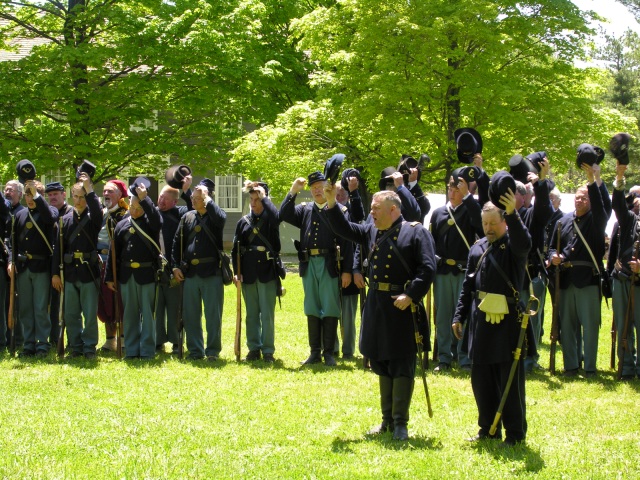 Milling about before the march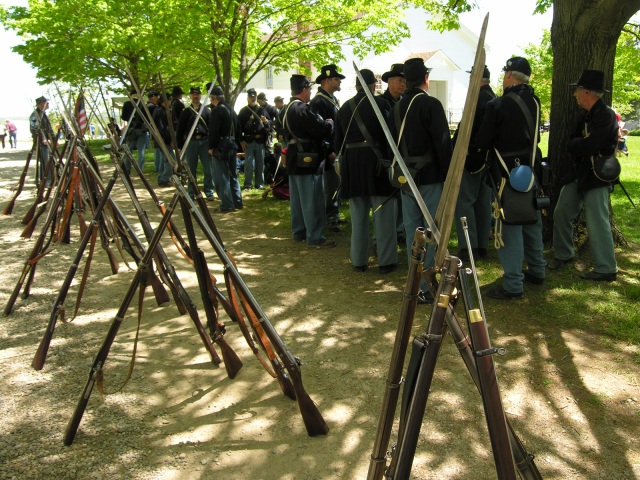 Svea took pictures as well.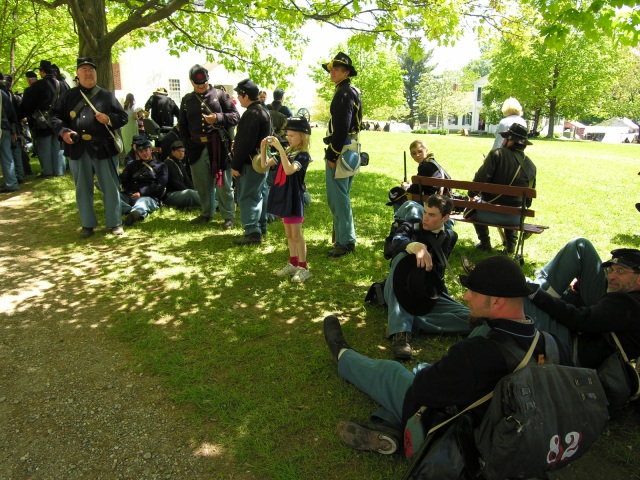 Charge!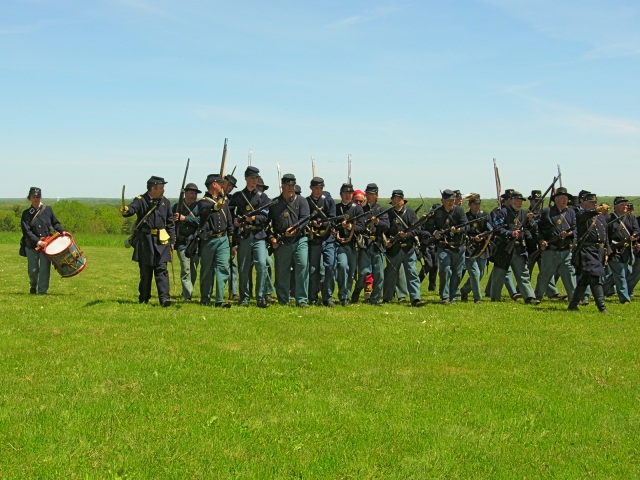 Preparing for battle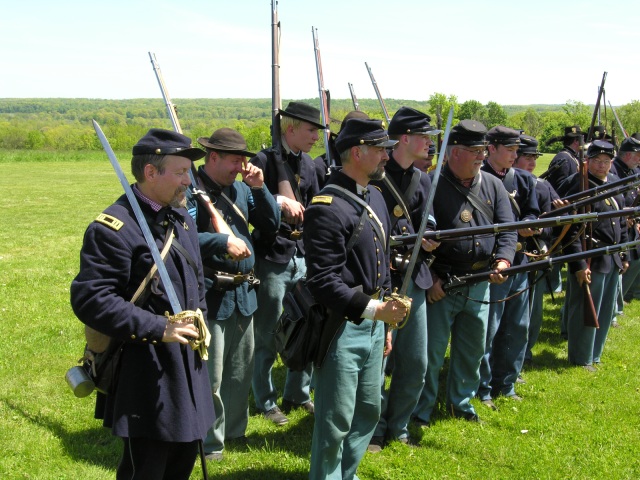 The Union fires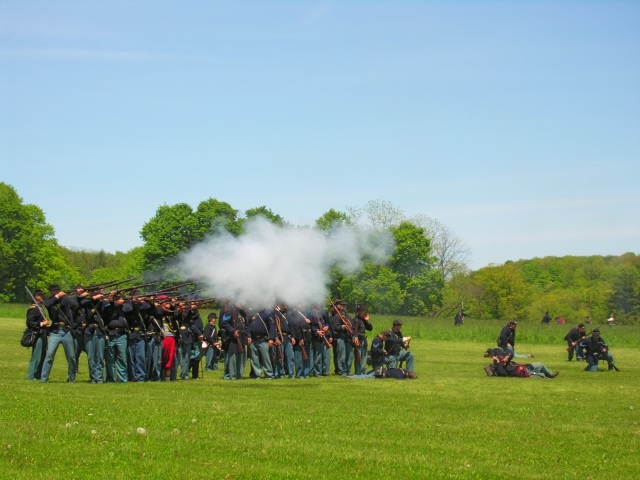 The Confederacy fires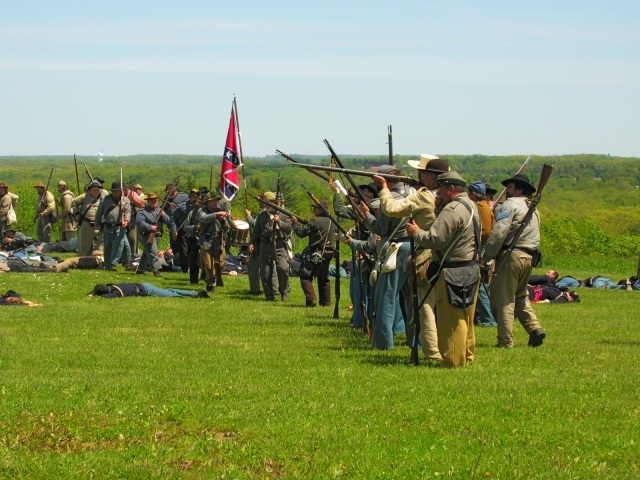 Women in period clothing watch (Svea took this one)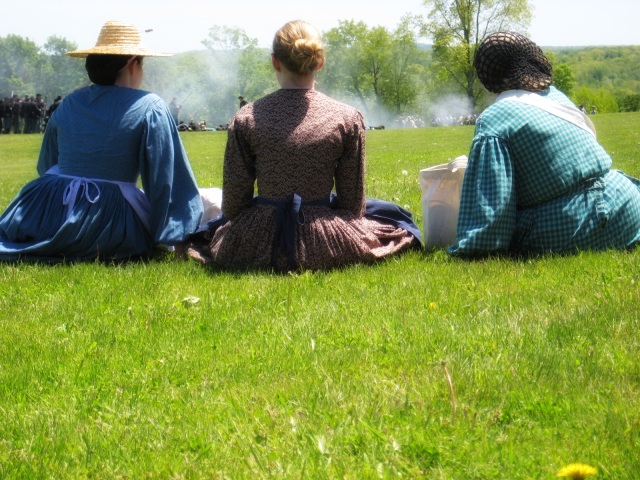 The girls pose with the fine men of the Company E of 4th Regiment, Ohio Infantry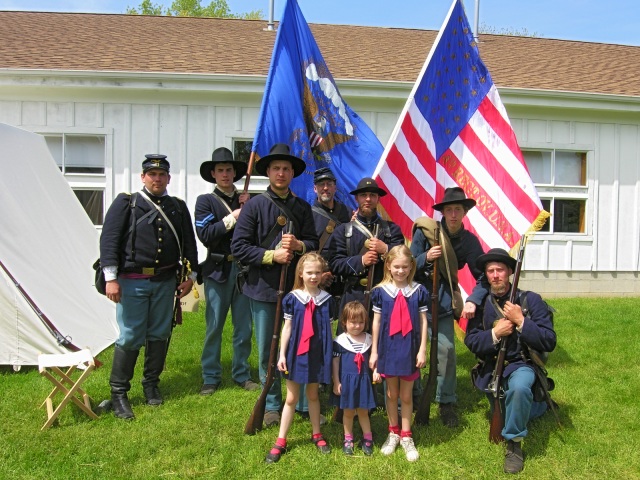 We were given a leather working demonstration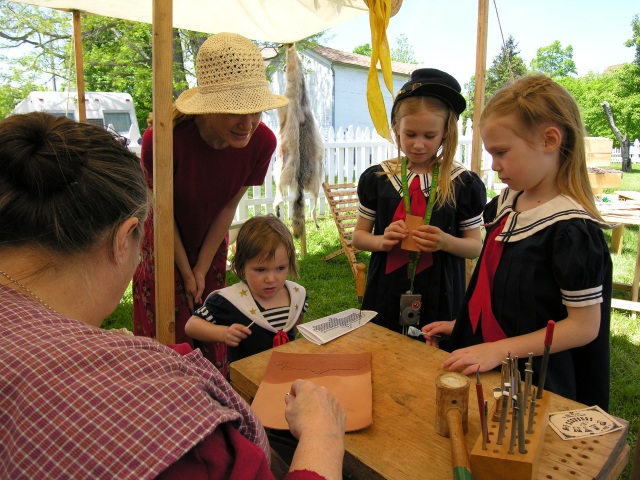 And a lesson on broom-making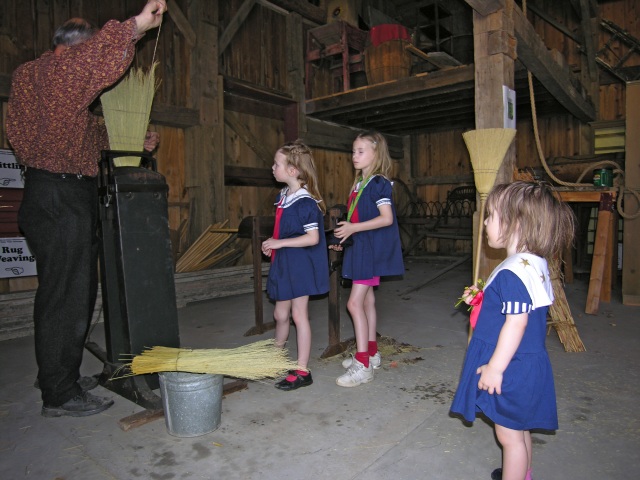 Many people were dressed in period clothing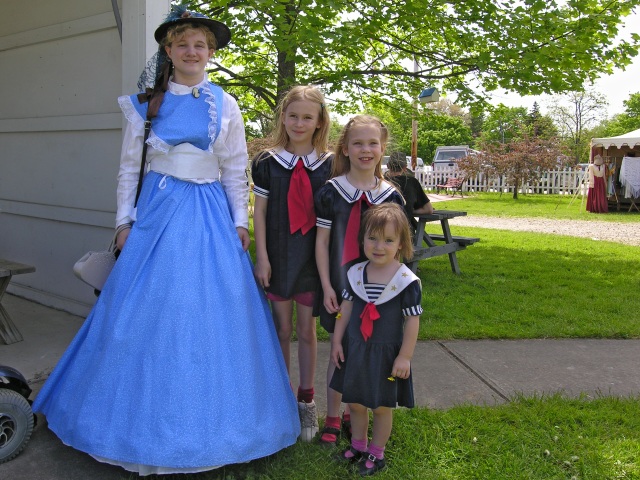 Open tents of the encampment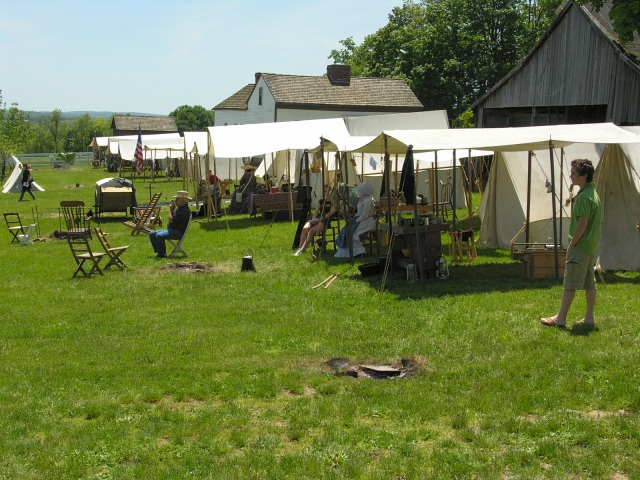 Sitting down for a break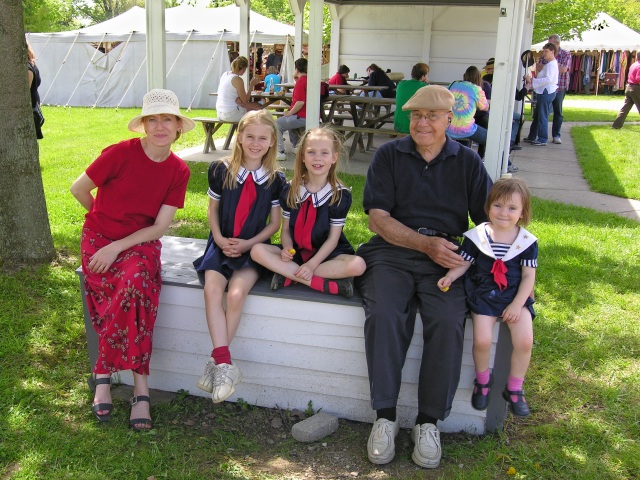 I loved the working saw mill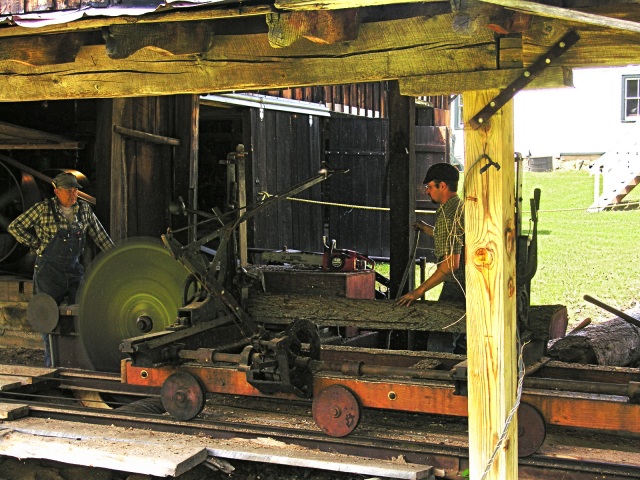 Farewell!
We stopped for ice cream before heading home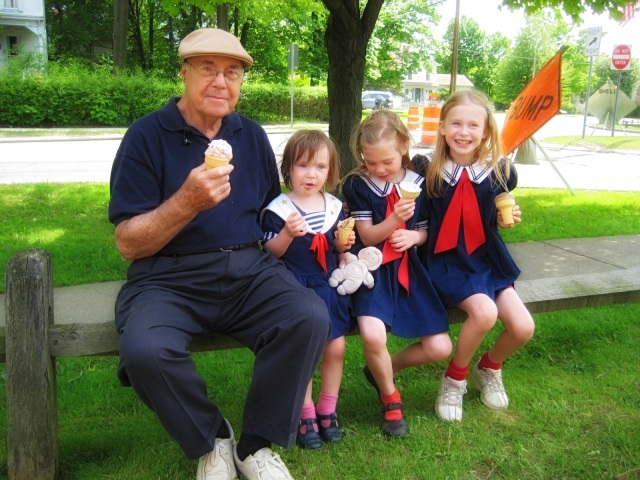 I put together a Windows Media slideshow and a movie of the reenactment. Each are about 2.5 minutes long: Burton Civil War Reenactment Video & Burton Civil War Reenactment Slideshow
Cuyahoga Falls Memorial Day Parade
Today Brigitta marched in the Cuyahoga Falls Memorial Day Parade with her IHM Daisy/Girl Scouts troop. Joan, Svea, Annika and I dropped off Brigitta and drove to the end of the parade. Oakwood Cemetery was the end of the route so walked through and read gravestones while we waited for the parade to reach us.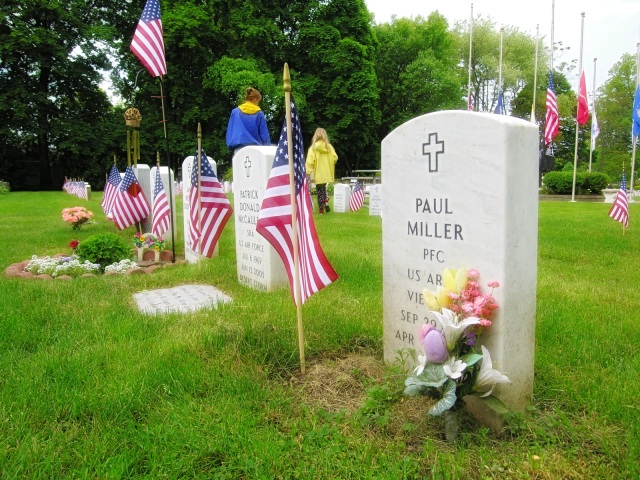 The end of the parade and entrance to the cemetery was adorned with over 4,000 yellow ribbons.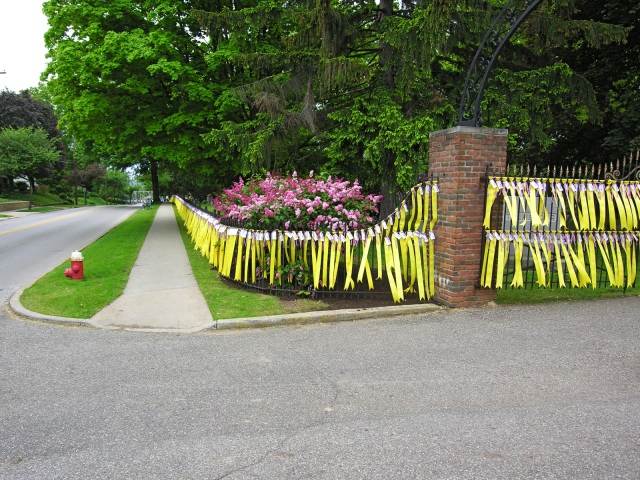 Each ribbon had a tag with the name of a fallen Gulf War soldier. I decided to read tags until I found a female soldier. Once at home I researched the one I found. Sgt. Cari Anne Gasiewicz, 28, spoke fluent Arabic and served as an interpreter in a military intelligence unit of the Army; she was killed by a roadside bomb in Iraq. Also in the picture are the tags of of Joe J. Garza and Juan Guadalupe Garza Jr. Army 1st Sgt. Joe J. Garza, 43, was killed in a vehicular accident in Baghdad. He was my age when he died. He had three children and had been married 24 years. Marine Pfc. Juan Guadalupe Garza Jr. was killed by a sniper; he was newlywed. The ribbons and research brought Memorial Day home for me. (The portraits are not part of the tags.)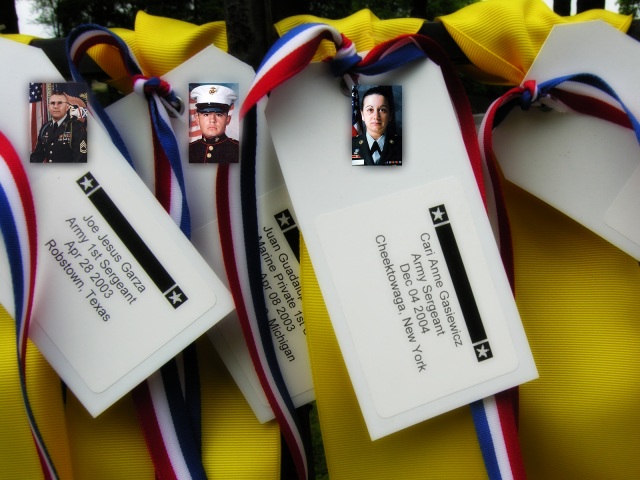 As I walked through the cemetery a second time, Joan and Svea amused themselves by making critters out of found objects. (Picture by Svea)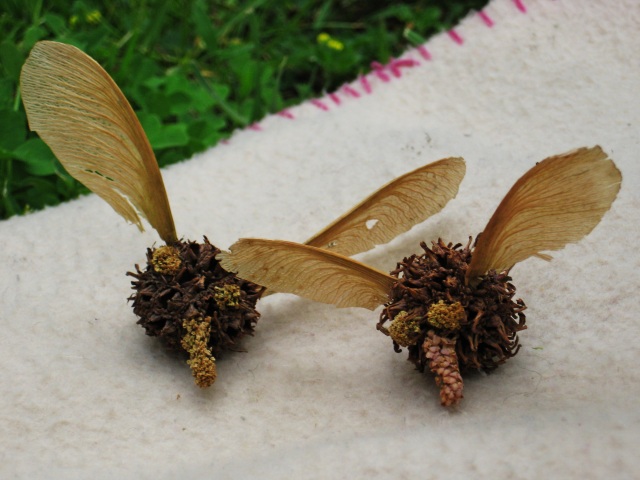 The Marines raising the flag on Mount Suribachi was my favorite.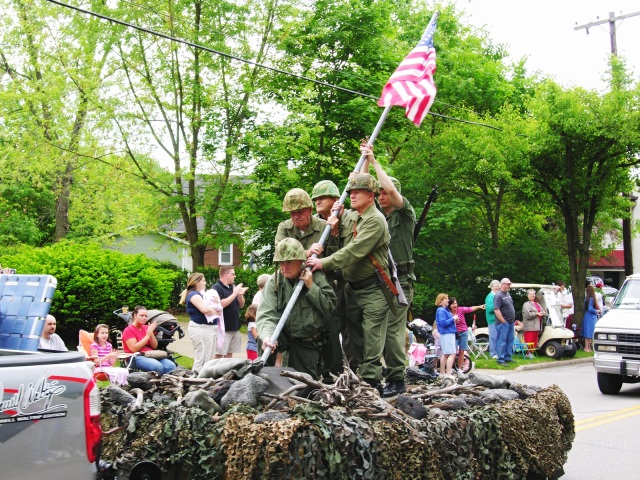 Local veterans killed in action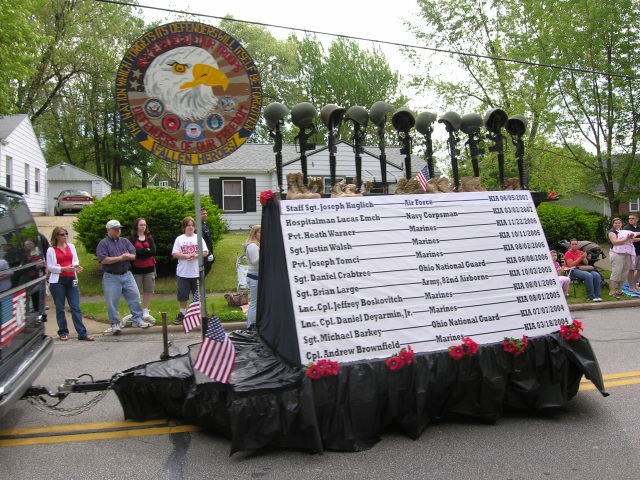 We were delighted to see some of the reenactors of that we saw yesterday in Burton.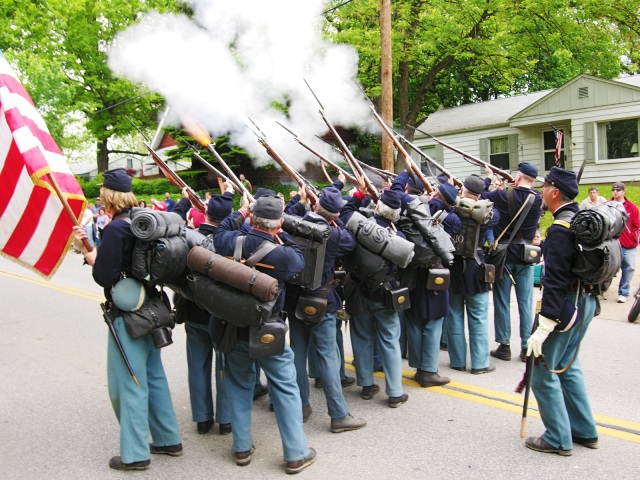 There she is at the end of the two mile parade route!