1-25-2009
Blog #244
David & Joan
Svea Skis (Downhill) (Well!)
Joan, Svea and I went downhill skiing at Boston Mills last night. Svea has been tromping around on flatland cross country kiddy skis since she was two. She has been cross country skate skiing around the house and once at Chapin Forest this month, but she has never really gone down hills or done anything like downhill skiing. Svea is a very cautious girl; she just learned to ride a two wheel bike this summer. She seemed very confident and thought that she would be able to ski anywhere from the get go. I've seen lot's of beginner skiers snow plowing slowly, falling regularly and sitting down when they realize they don't know how to stop. I figured she would fall on her bum the first few seconds and realize that there's a bit to learn.
We started on the bunny slope. I was surprised to see a big rubber conveyor belt instead of a rope tow; things have changed. On the first run I straddled her skis, held her waist and talked her through snow plow stops and turns. After that she insisted that she could ski down by herself. We made about three more runs down the bunny slope and Svea showed that she could stop, turn and avoid things and people. She never fell. We then started taking the chair lifts and worked our way across the hillside to the more difficult longer/steeper slopes. I followed and filmed her on almost every run. A number of times I feared that she would lose control or not be able to turn but she consistently showed that she was under control. She fell one time. We stayed away from the moguls and the one very steep hill at Boston Mills. I'm just amazed at how much she learned in one short evening.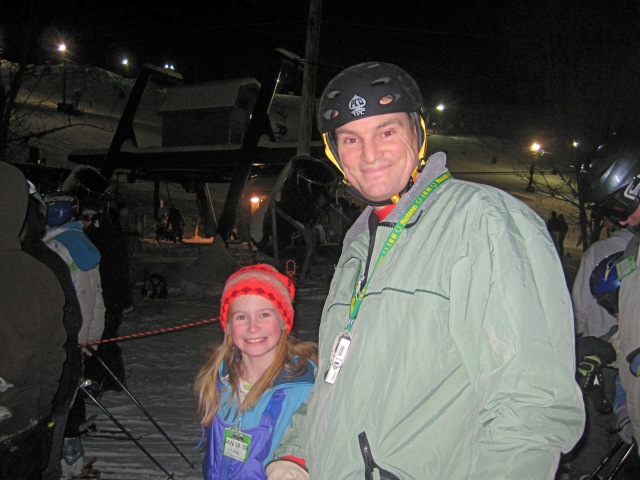 Svea and Dad and Boston Mills
Tallmadge Express Cover Photo
Svea, Brigitta and I were on the cover of the Tallmadge Express today.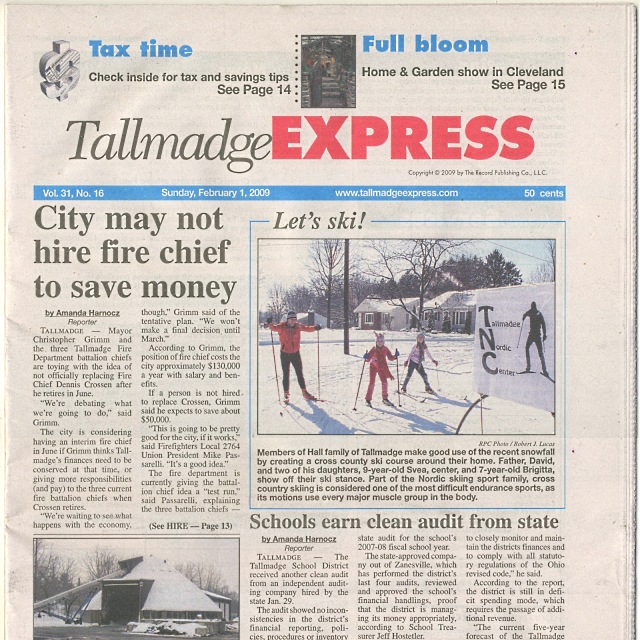 Tallmadge Express - Let's ski!
Ice Climbers!
It all started with a silly idea and two pandas. As I walked into the house today it just popped into my head that a wet stuffed animal would probably stick to our icicles very well. Brigitta loved the idea and froze a few more animals onto the icicles on our eaves.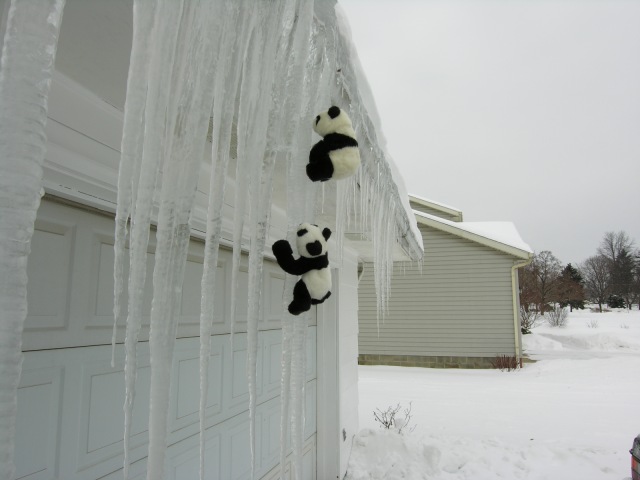 Ice Pandas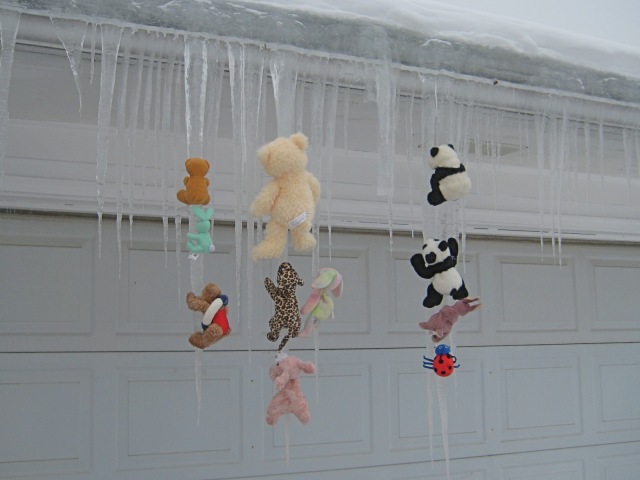 Ice Animals
Then she got baby dolls...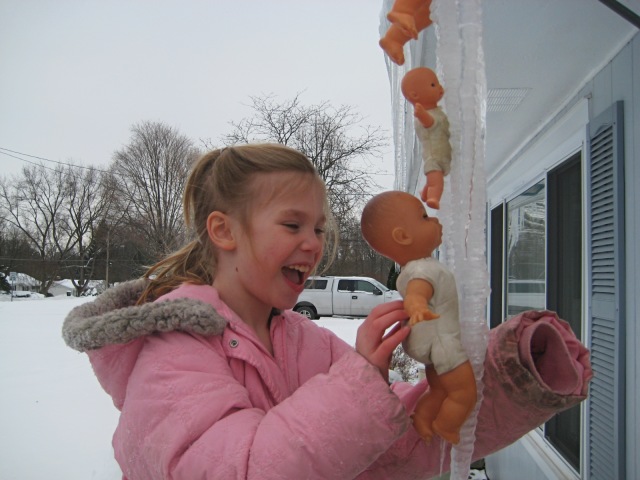 Ice Babies and Brigitta
1-25-2009
Blog #244
David & Joan
Chapin Forest
We went cross country skiing at Chapin Forest last weekend. The temperature was about 16 degrees and Annika spent most of her time parked on this bench in front of the fire. David, Svea and Brigitta were able to ski for about an hour and a half.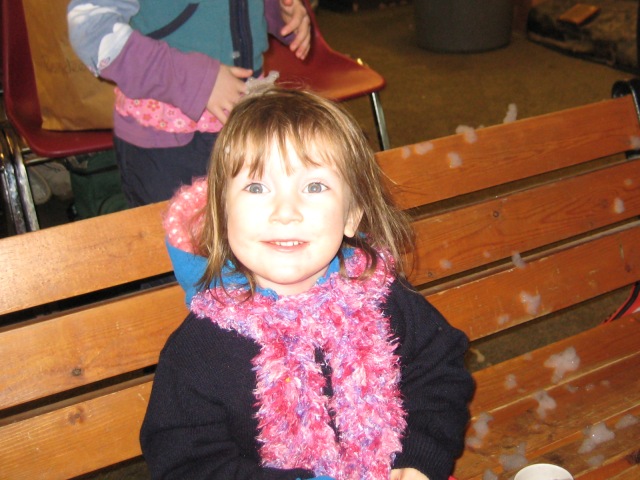 Father Grandfather Night at Treehouse
Papa and I attended Annika's 3 year old class performance. They sang about fathers, grandfathers and dinosaurs. Annika, Papa and David had a lot of fun.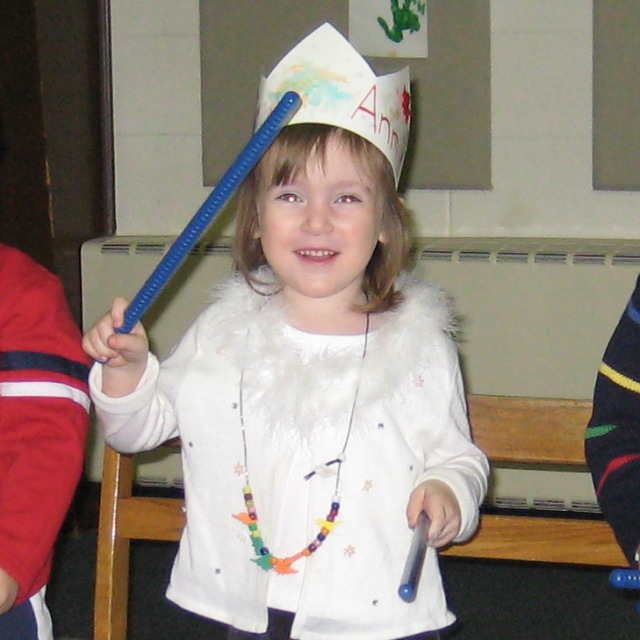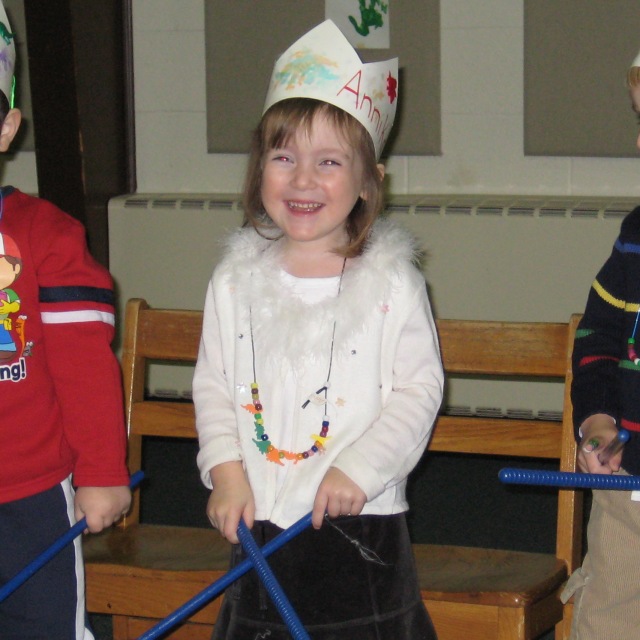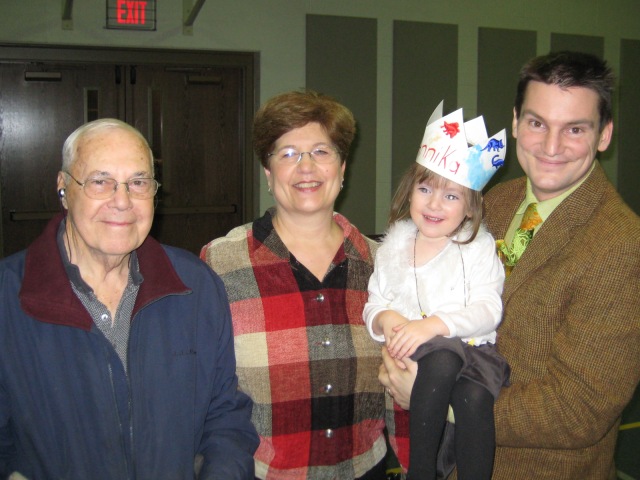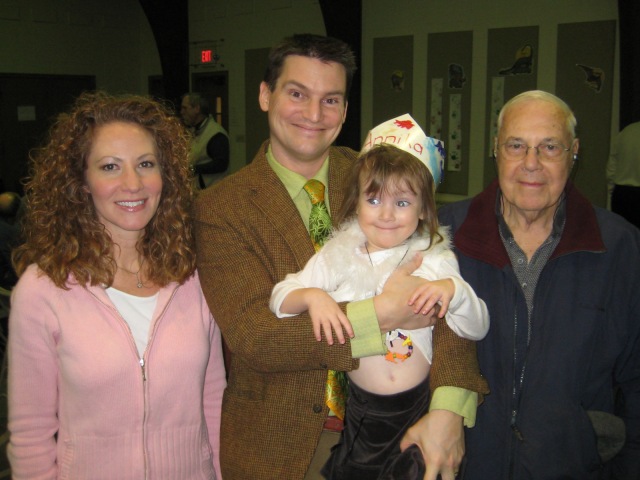 Mass Participation
Brigitta and Svea participated in Masses this week. On Friday, Svea read the first reading at the school Mass; her first part in any Mass. On Sunday, the beginning of Catholic Schools' Week, Brigitta was chosen to represent her first grade class in a procession during Mass. Both did extremely well. Listen to Svea's very short reading is below.
More silliness below. Also be sure to check our movie page for a film about Svea's class' stuffed bear, which Svea brought home for the weekend.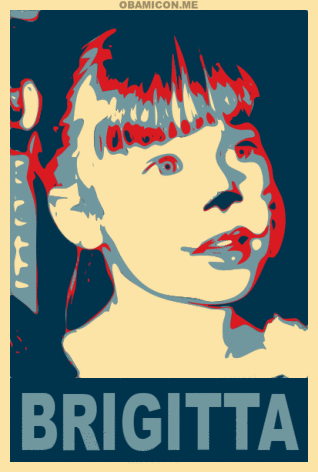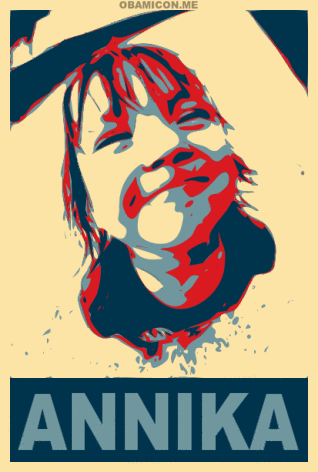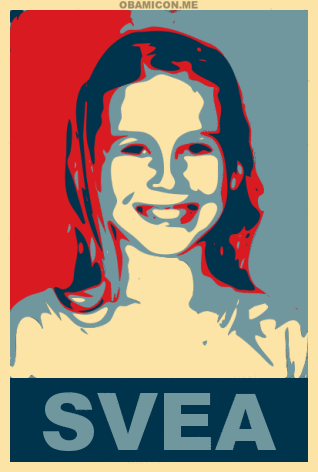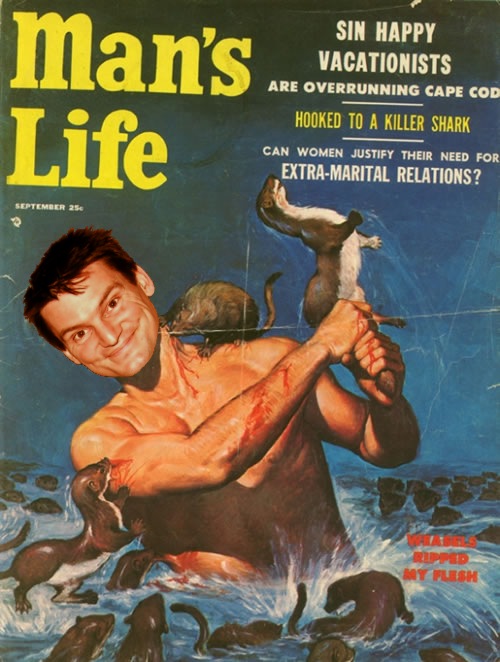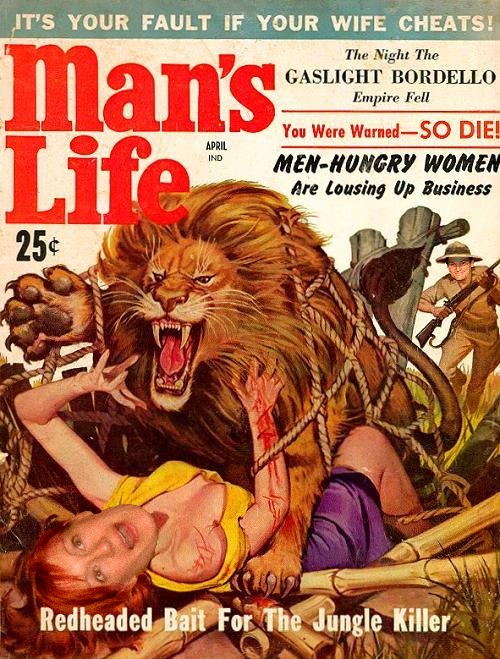 Hall Family Website
hallbuzz.com
1-19-2009
Blog #243
David
Never too old...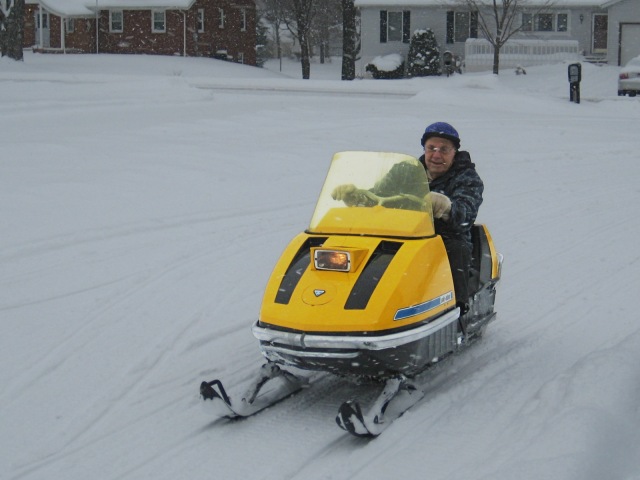 For the first time ever, Papa rode/drove a snowmachine (that's snowmobile for all you non-Alaskans). I hope I'm that much of a sport when I'm 89.
We've had some bitter cold this week. School was cancelled on Friday everywhere in the area because temperatures were around zero. The girls and I skied a few laps around Tallmadge Nordic Center. A news photographer from the local paper took pictures of us and I spoke with him a bit. Cross country skiing is not terribly common around here; skate skiing is pretty much unheard of. Outside of people I've spoken with at Chapin Forest Reservation, I've never met an Ohioan who even knows what skate skiing is. When I describe skate skiing to people I never really see them respond with a "Oh yea, I've seen that" expression. Anyway, people don't really know what skate skiing is and they also don't play outside when it is very cold; the sport could use some publicity.
We are heading to Chapin Forest Reservation today to ski on real trails. The girls could use a bit of downhill experience. We are contemplating entering the big state ski race next weekend. It is completely open but less than 100 people enter each year from across the state in all age groups.
Hall Family Website
hallbuzz.com
1-11-2009
Blog #242
David
Tallmadge Nordic Center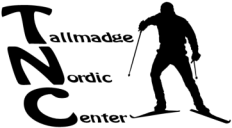 We have snow!!! It started on Thursday and I was able to pack a minimal base afterschool. On Friday it snowed most of the day. I set the track two or three times on Saturday as it snowed on and off all day. Before the snow had really firmed up I skied 5K that night. It was soft, but skiable. This morning the track was reasonably firm and the snow was fairly fast. I touched up some of the rough snowmobile grooves with a shovel and the track was in great shape. With all the work I've put into making our little ski park, I decided to give it an official logo, webpage, sign and name: Tallmadge Nordic Center.
In November I bought one set of kids skate skis, boots, bindings and poles. Svea and Brigitta are just about the same size; I figured they each might each ski 20 or 30 minutes a day so they could take turns with the gear. From eleven AM until past dark Svea and Brigitta traded off; there was actually a bit of arguing between them as to how long each girls' turn had been. I was delighted at their enthusiasm. I also was delighted with their progress. Today was really their first opportunity to ski with appropriately sized, real skate gear. When they began they both pretty much shuffled along and fell very often. They seemed to spend most of their time trying to get up after falling. By the end of the day each of them were skating fairly well for beginners and were completing several laps between falls. Brigitta wanted to ski after dinner so I put up three flood lights that filled in the dark spots around the track. Combined with the porch and garage lights, the track is now pretty well lit. Joan, Annika and I also skied quite a bit.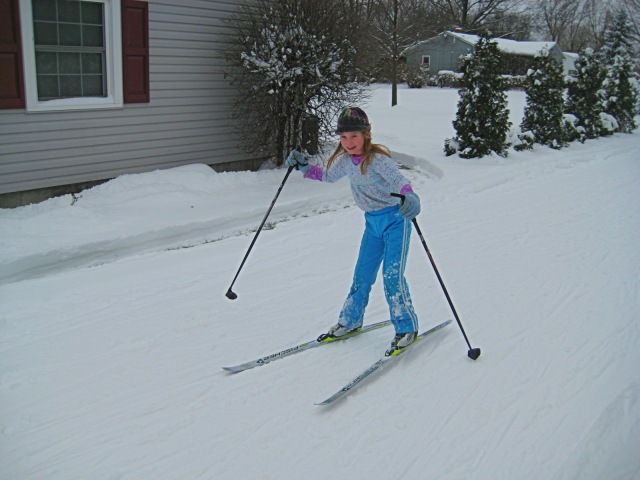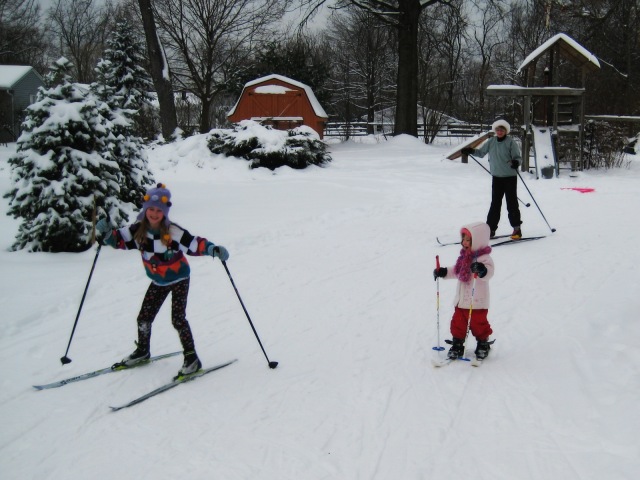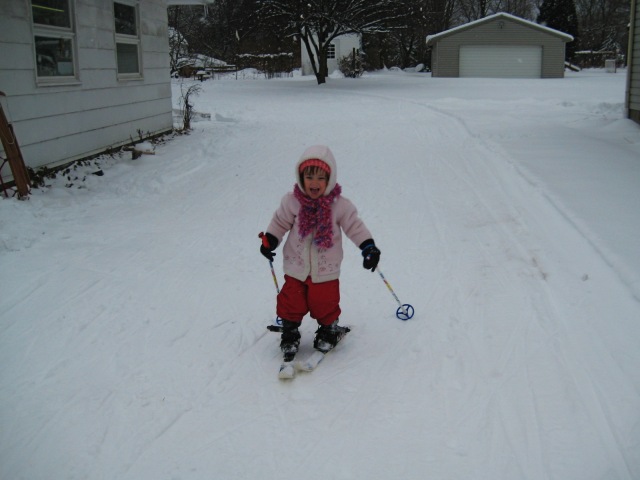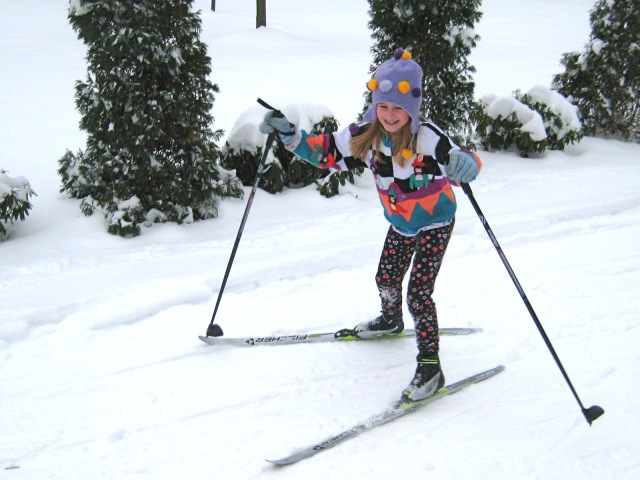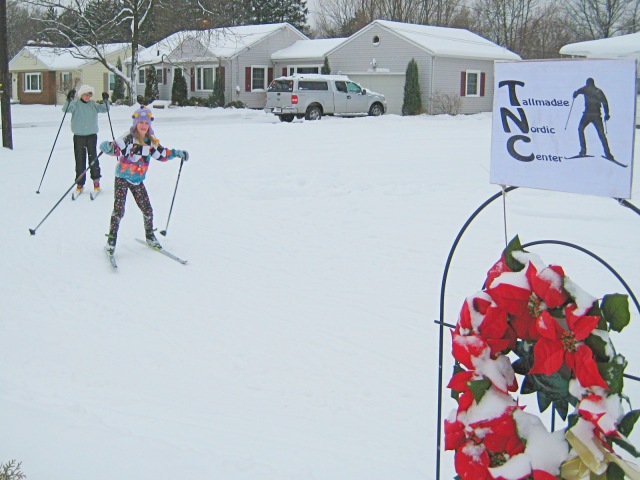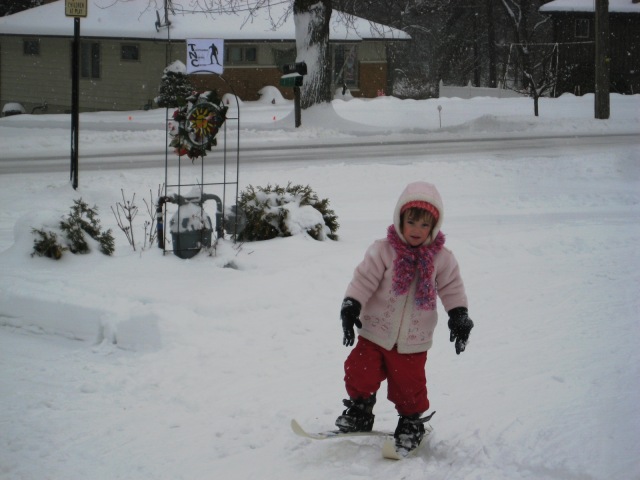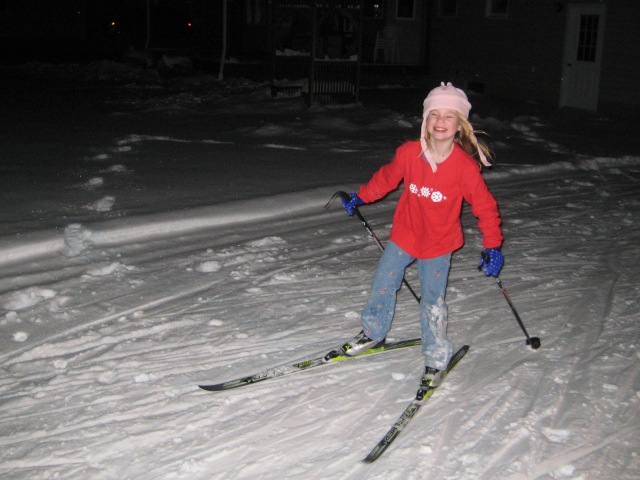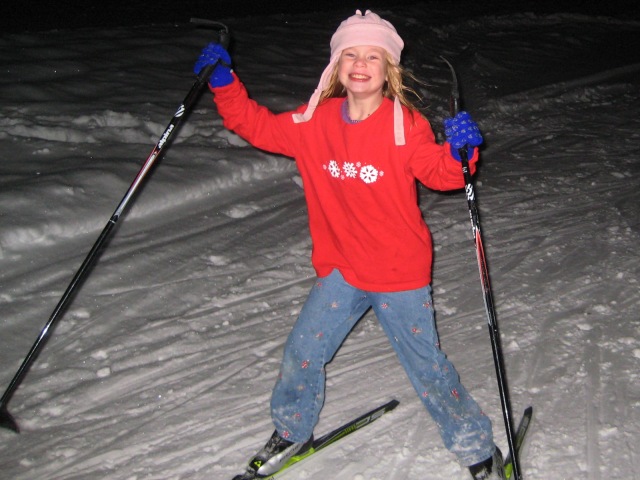 Boston Mills "Alpine" Ski Resort
For the first time in almost 20 years, I went downhill skiing. Although Joan and I lived in Colorado for seven years, we were poor and very busy with my graduate school, new career and we were starting our family. It also was quite a long drive from Colorado Springs to the nearest resort. I've known about Boston Mills since before we moved to Ohio; it just looked too wimpy to be worth the effort and price. This year, however, an opportunity arose through the school ski club for me to ski at a quite affordable rate. So, I went skiing on Friday. Boston Mills boasts 240' of elevation drop and 15 chairs. The rental gear was decent compared to what I was skiing on 20 years ago, but the skis were extremely slow. I don't recall ever skiing on skis with such poor glide. I'm used to skiing on cross country skies that have excellent glide and new wax. Because they are so narrow, skate skis may possibly have better glide than any downhill skis, so my assessment may be tainted. Slow skis or not, I didn't hesitate to point my skies straight down, drop into a tuck and see how fast I could go. It was disappointing. I never felt afraid or the least bit out of control. A run from the top to the bottom of the hill was only about 20 seconds. Get in line, wait a few minutes, get on the chair, ride up for a few minutes, double pole and skate to the top of the hill, rinse and repeat. It was fun, but not exciting. I brought my skate skies along and left them in the car. Afterward I put on my skate ski gear and skied up and down the bunny slope when they were done using it for lessons; somehow that was more exhilarating.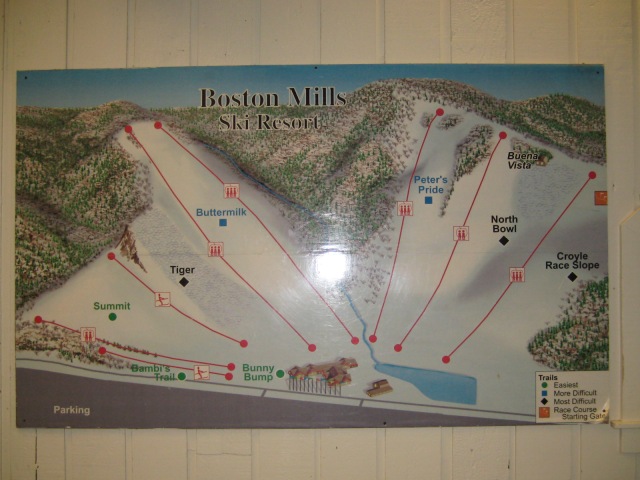 Hall Family Website
hallbuzz.com
1-3-2009
Blog #241
David
Happy Svea Day
Cleveland Museum of Natural History
We celebrated Svea Day by going to Cleveland and visiting the Cleveland Museum of Natural History ant the Cleveland Museum of Art. We also took a brief walk around downtown and viewed some of the old and tall buildings.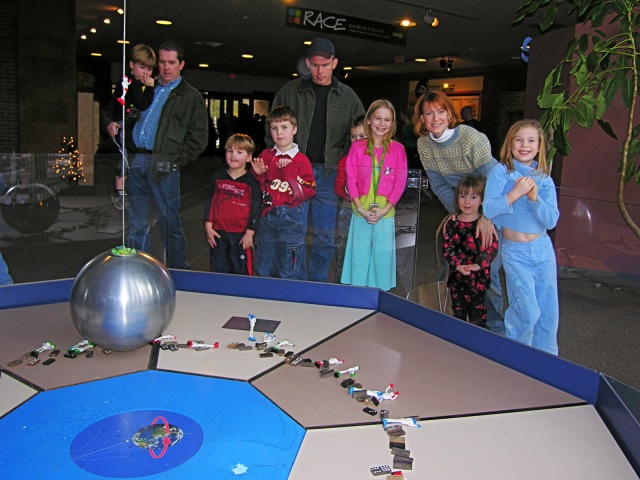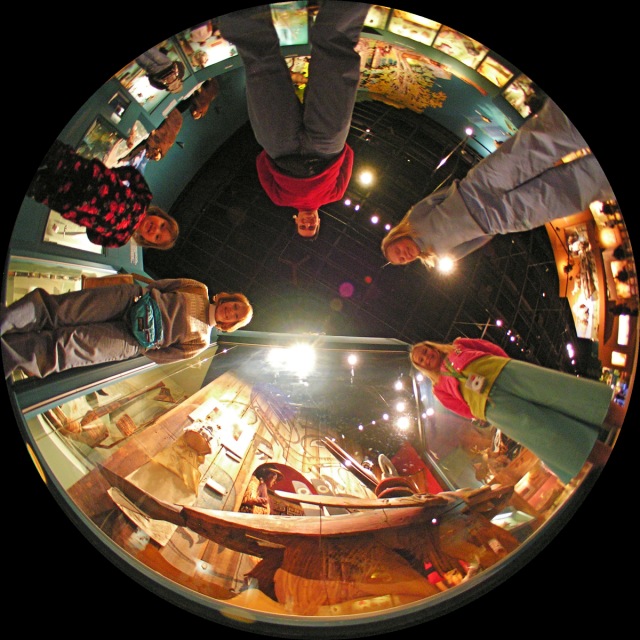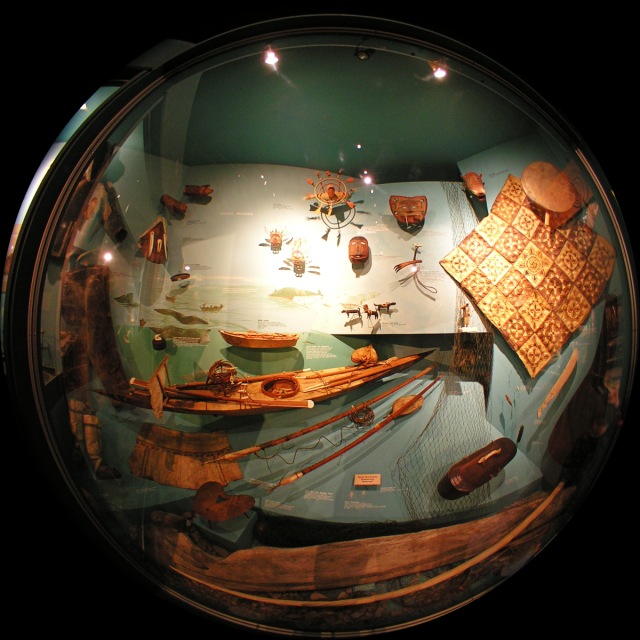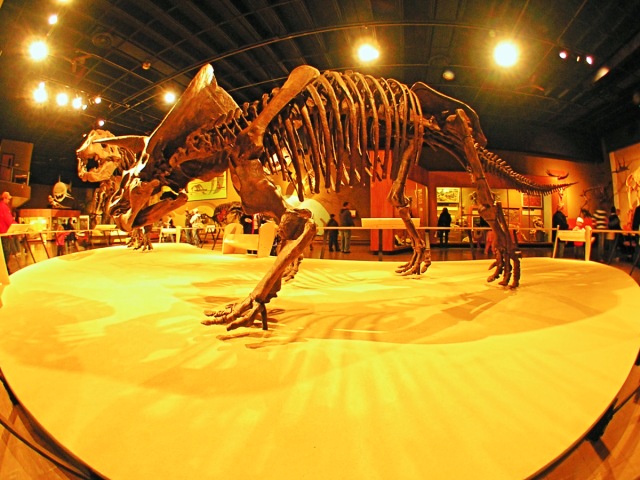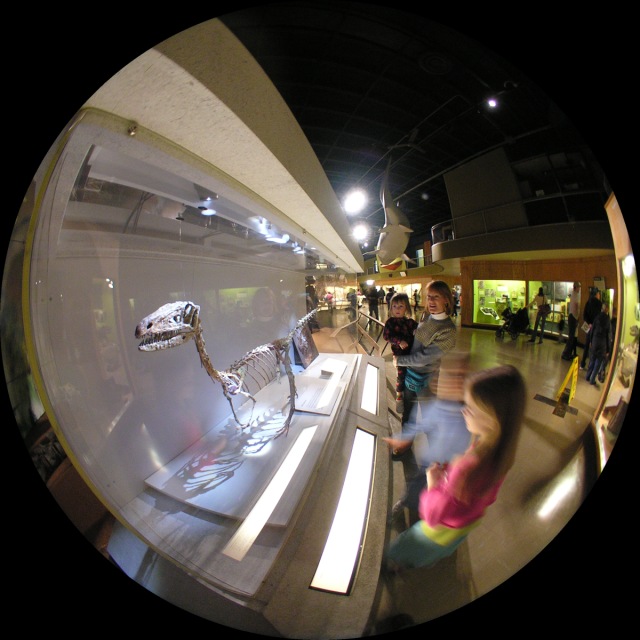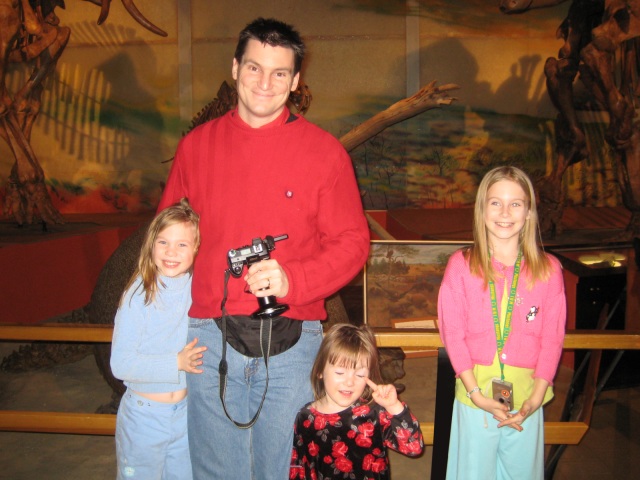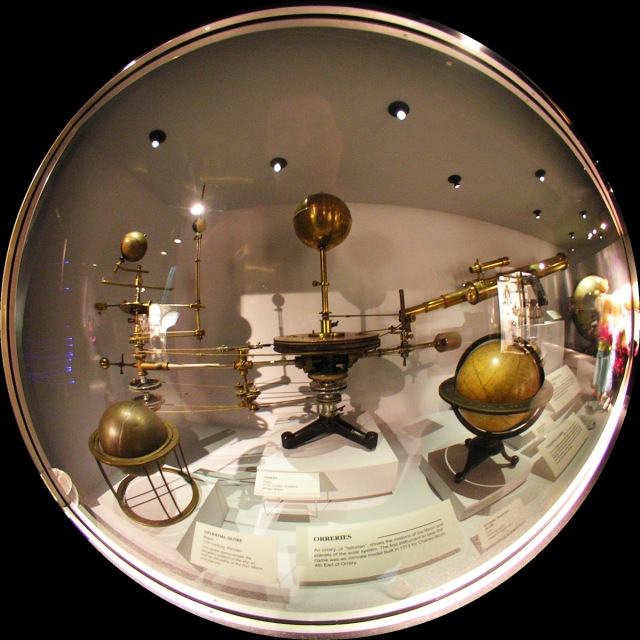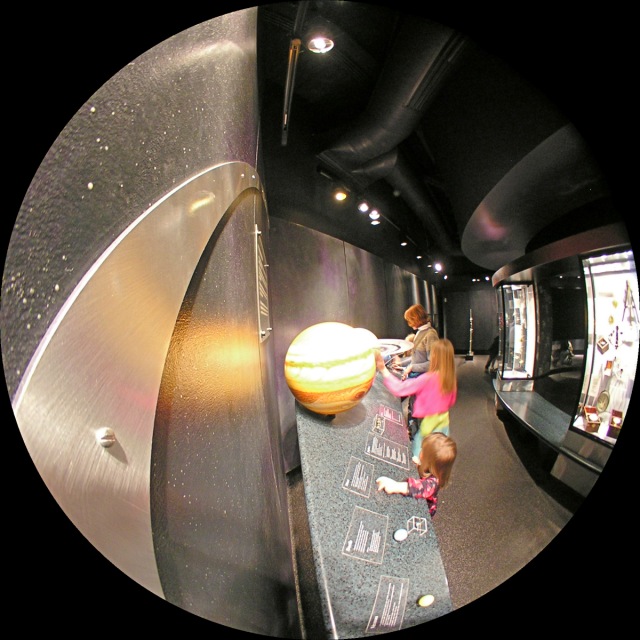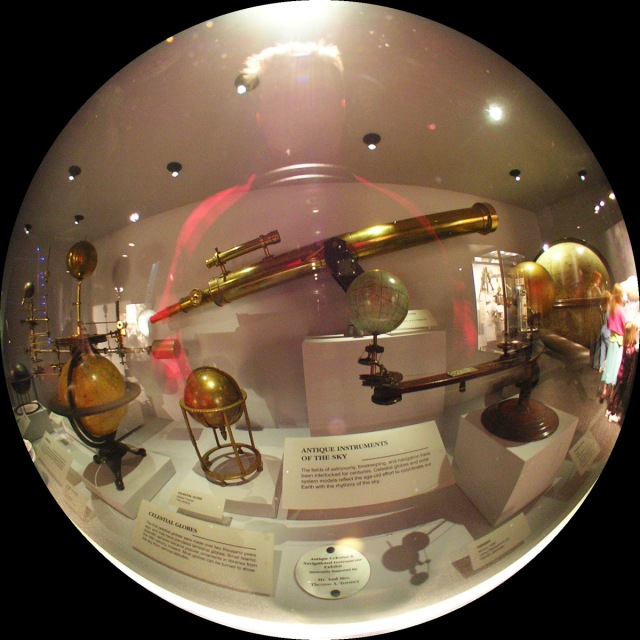 Cleveland Museum of Art
The biggest reason why we went to Cleveland was to visit the art museum and view our own works of art which were on display the West Gallery. We were very pleased with the turnout.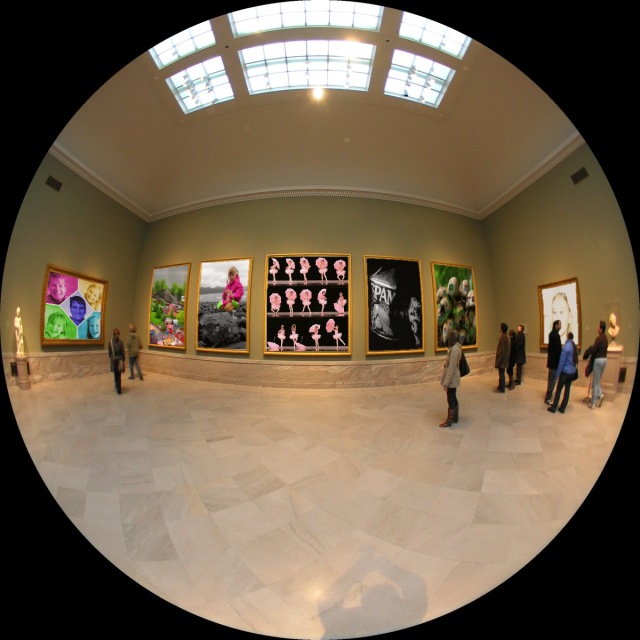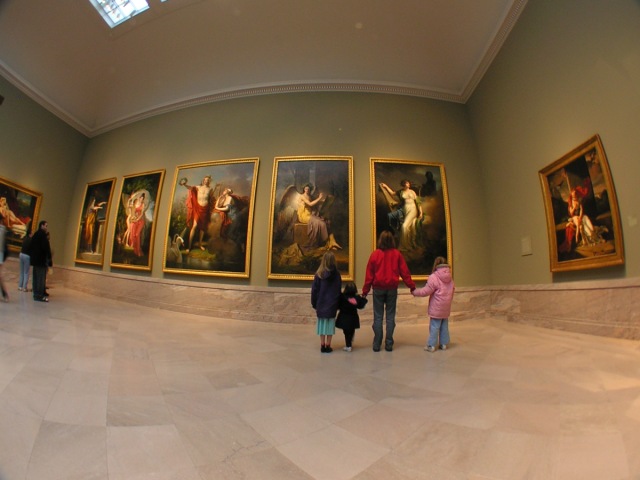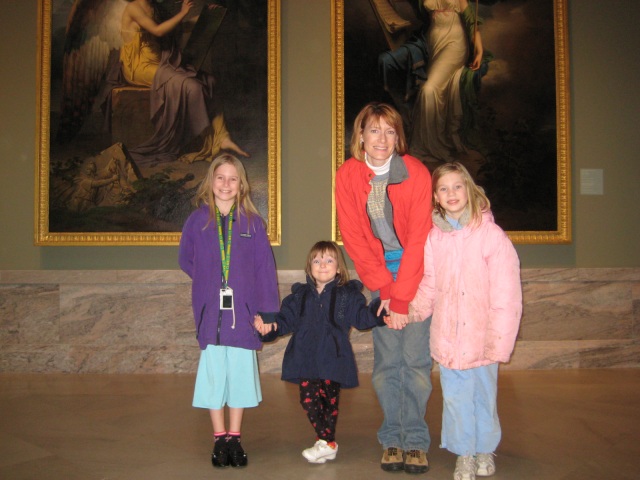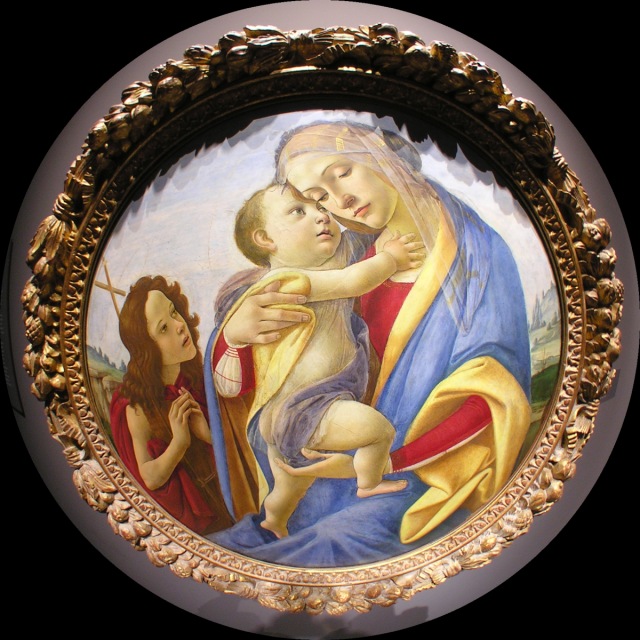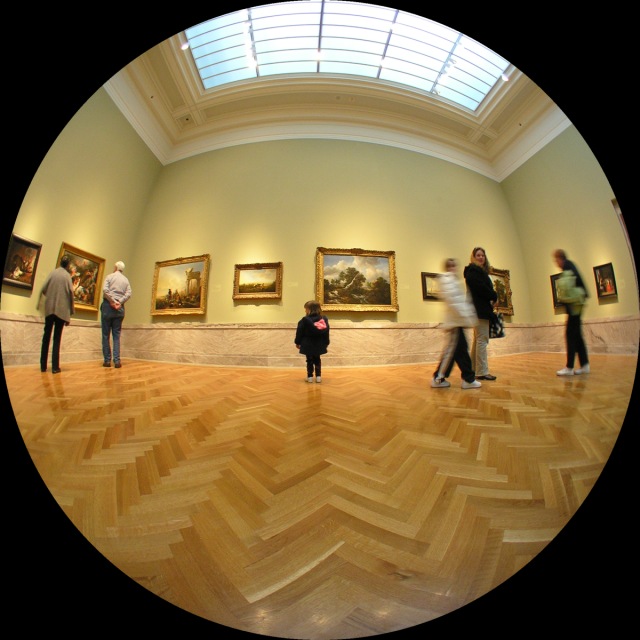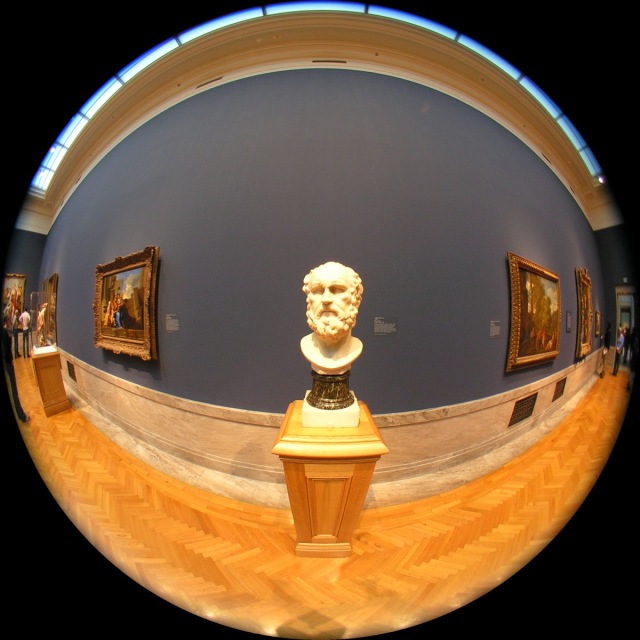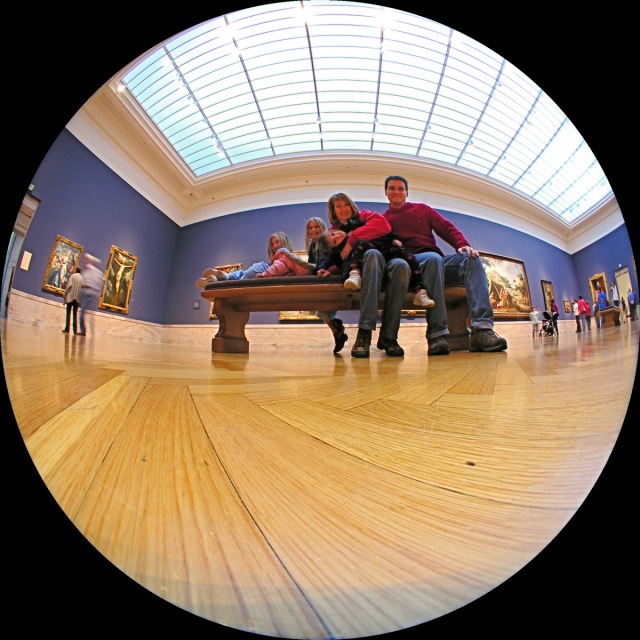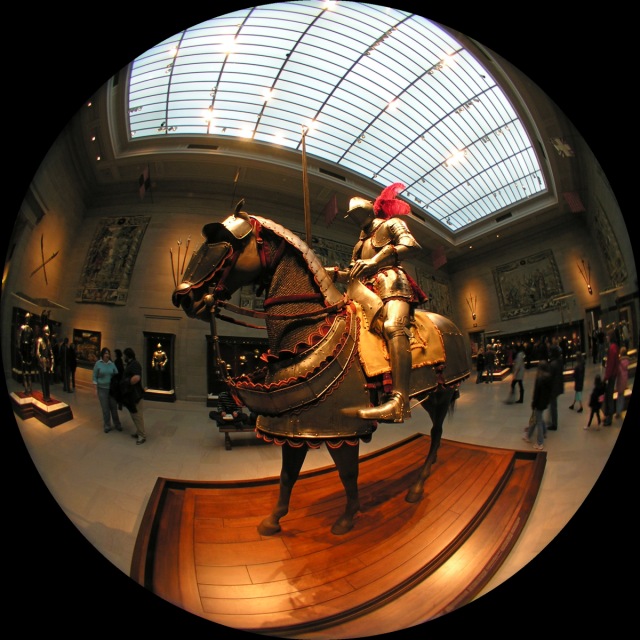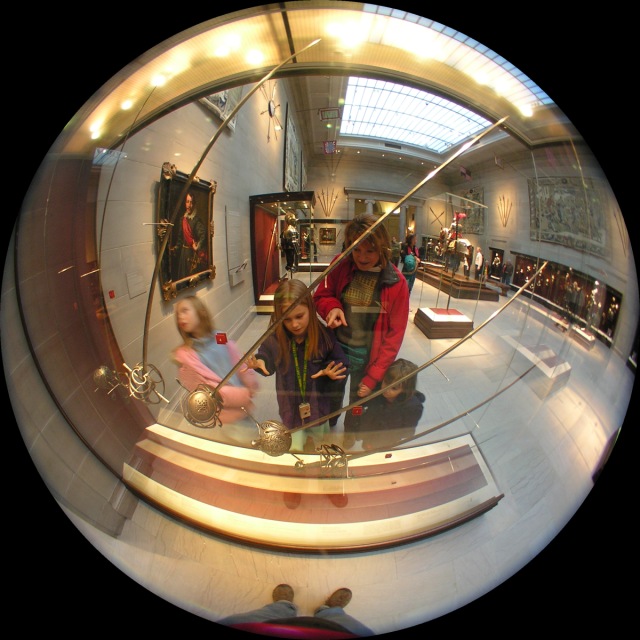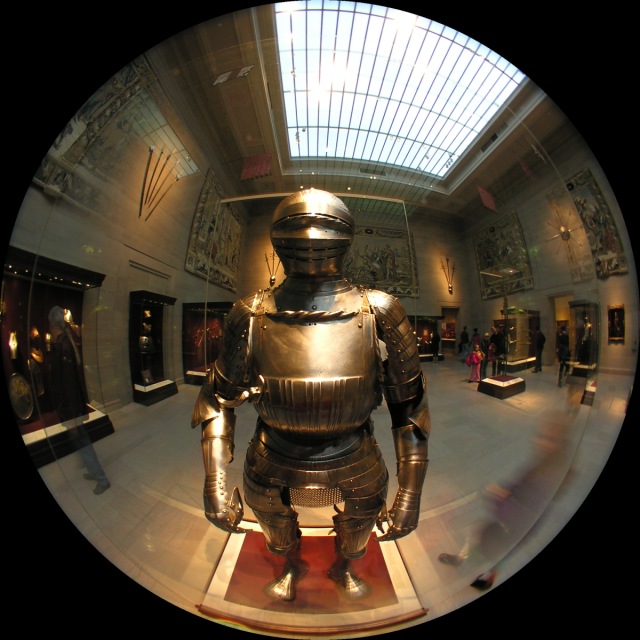 Downtown Cleveland