Welcome Wilstermans!
Kira, Luke, Marian, John and Jean are visiting us this weekend. We managed to squeeze all twelve of us around the dinner table Friday and Saturday nights.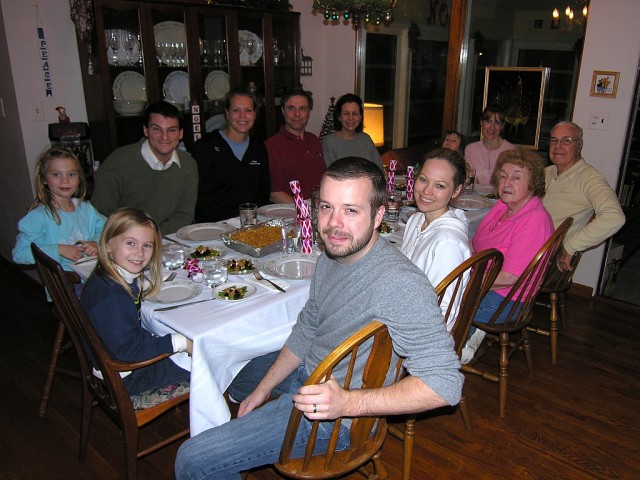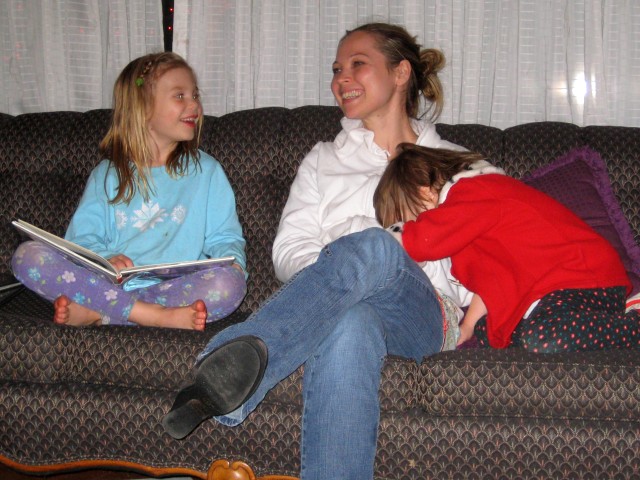 Brigitta, Marian and Annika laugh it up on the couch.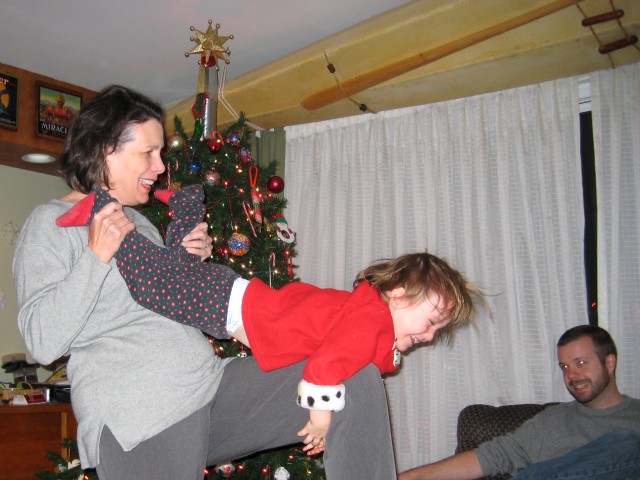 Annika goes for a ride on Jean's knee.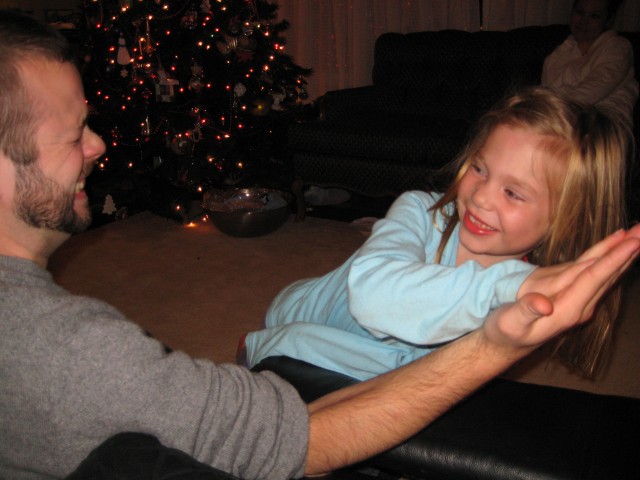 Brigitta beats everyone in arm wrestling, even Luke.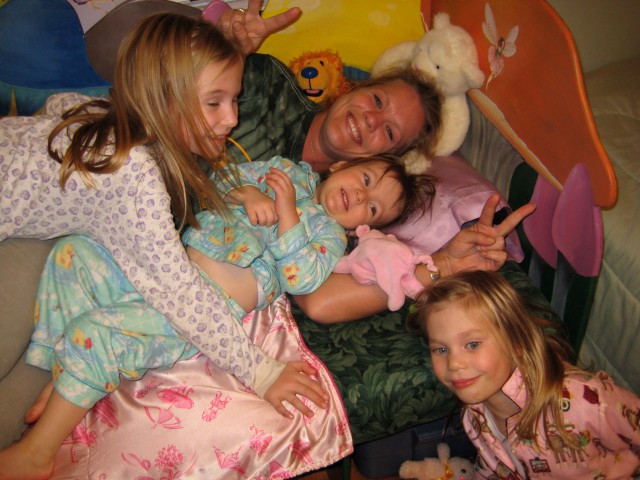 Kira tucked the girls in on Friday night.
Traditional Wilsterman Ammonia Cookie Decorating
On Saturday morning we decorated ammonia cookies.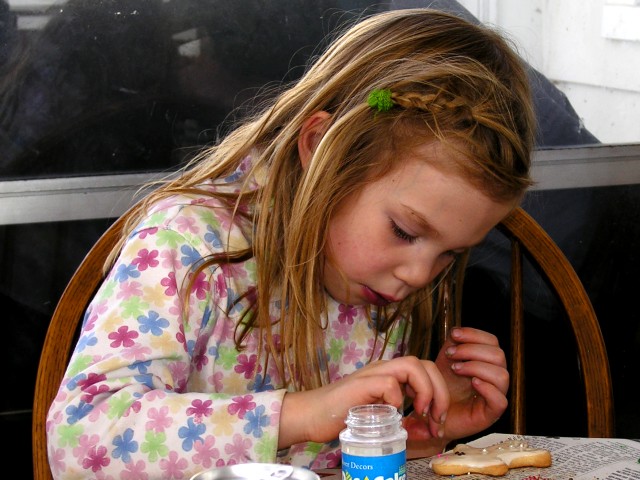 Brigitta applies buttons to her cookie man.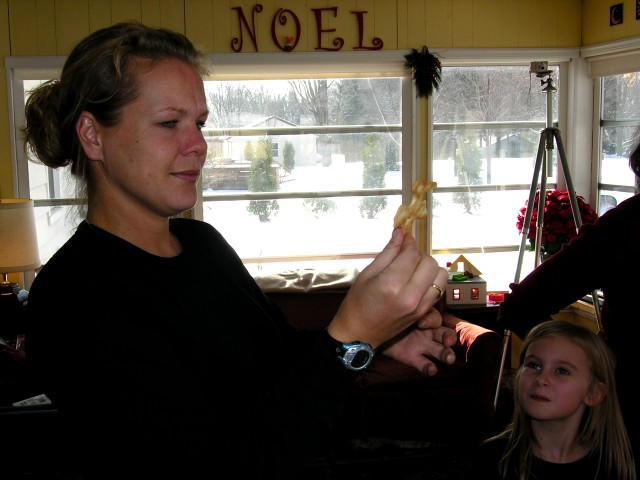 Kira contemplates alternate possibilities of a peculiar cookie.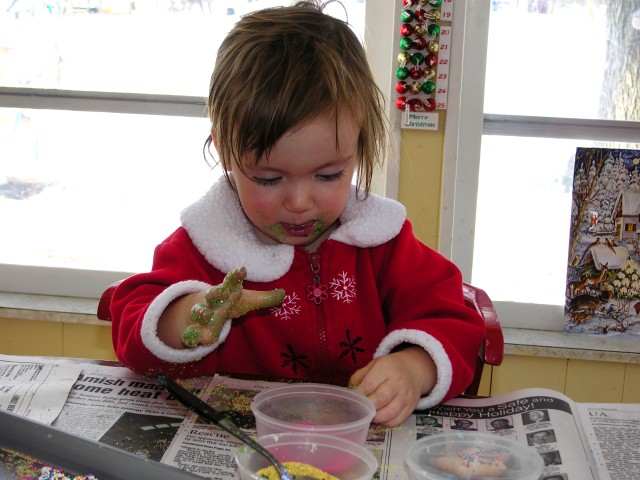 Annika has her own style of decorating.
Only she knows how good they were because she ate every one.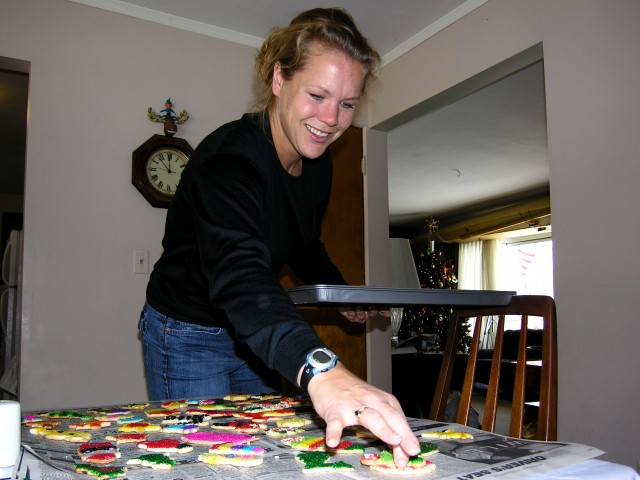 Kira was the official ammonia cookie layer-outer.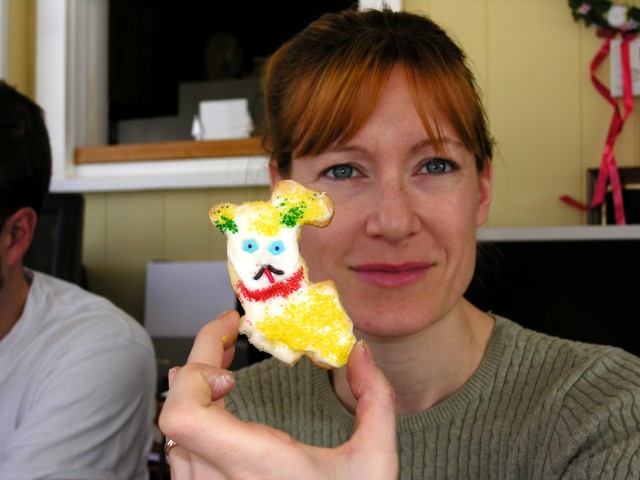 Joan shows off a broken something - turned dog.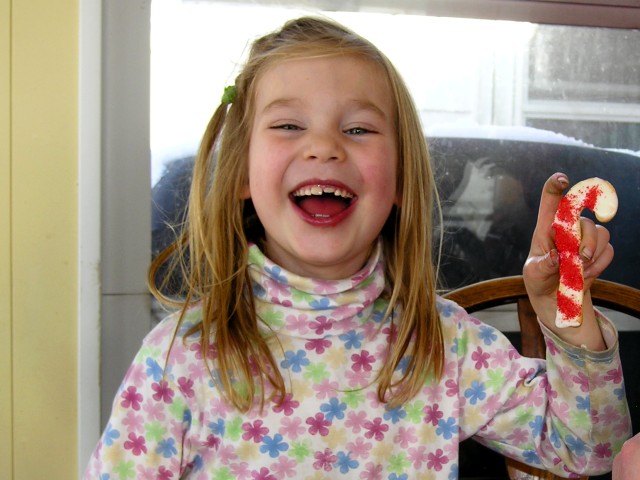 Brigitta is particularly proud of her candy cane cookie.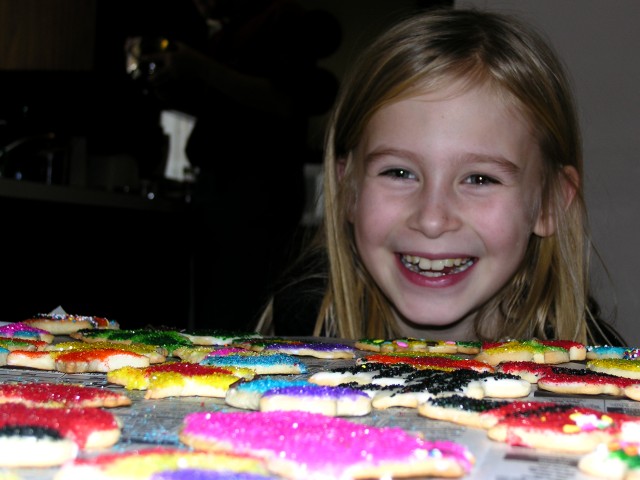 Svea examines the cookie drying table.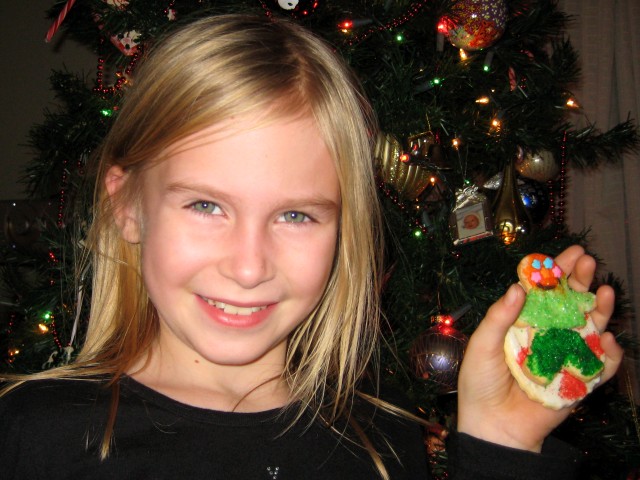 Svea displays her "rafting ginger bread man".
Ice Skating at Kent State
On Saturday afternoon some of us went ice skating at Kent State.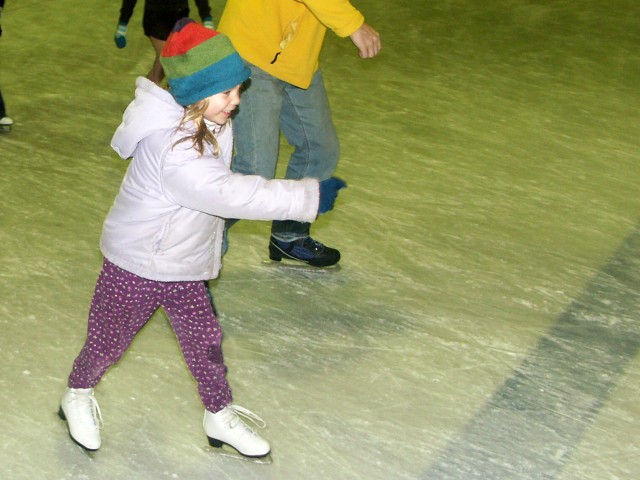 Brigitta skates with dad.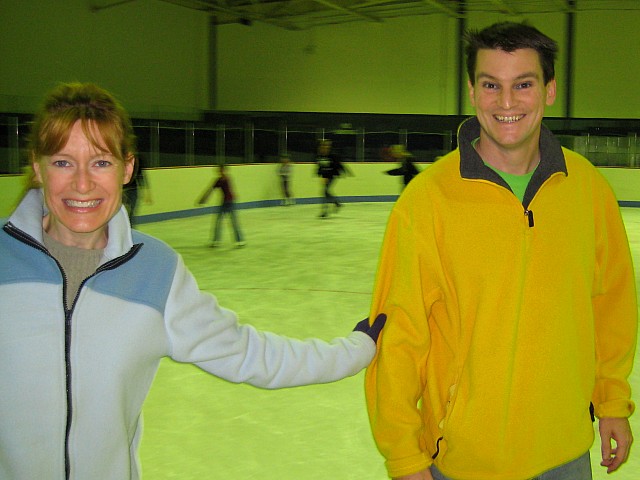 Still happy, after all these years. It's nice to have another photographer so David gets in some pictures; thanks John.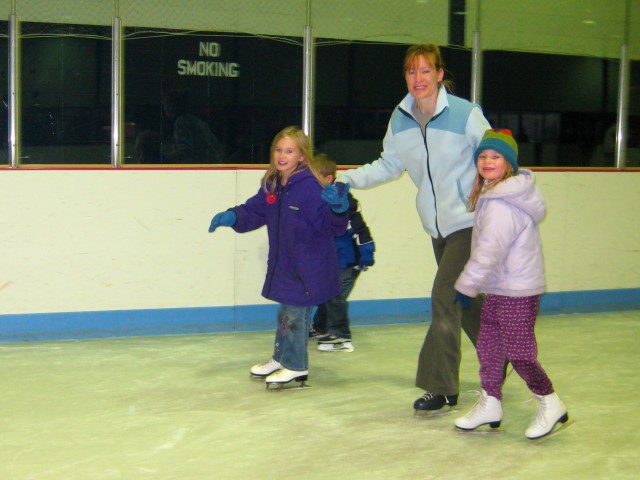 Everyone wants to skate with Mom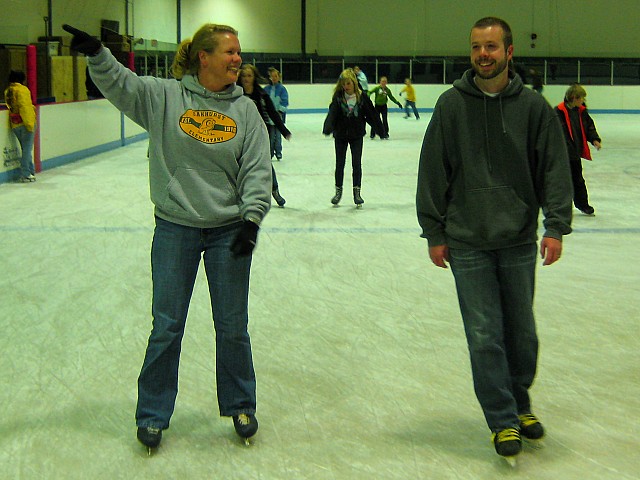 Kira and Luke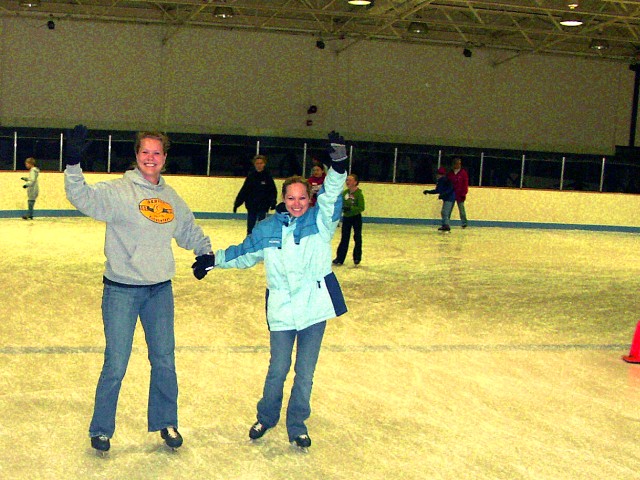 Kira and Marian...wave like "queens of the ice rink"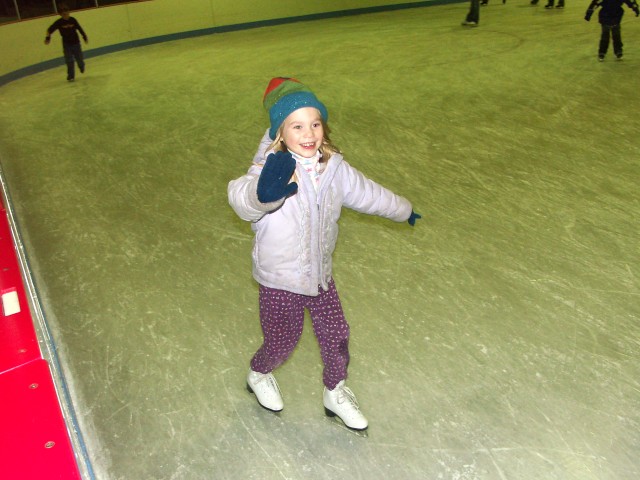 I don't think anyone had more fun than Brigitta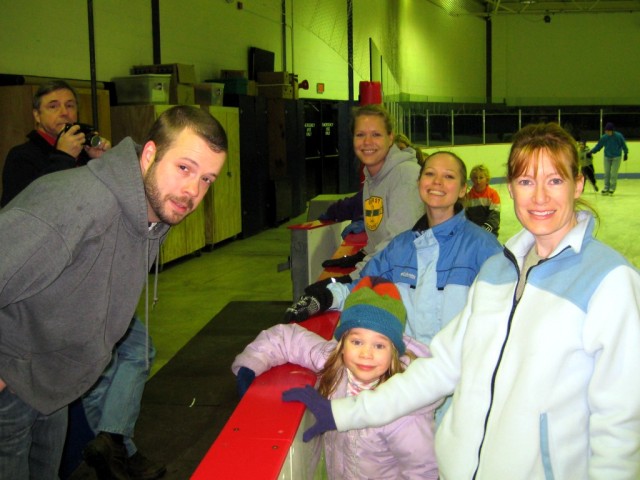 Happy Skaters
Svea and Joan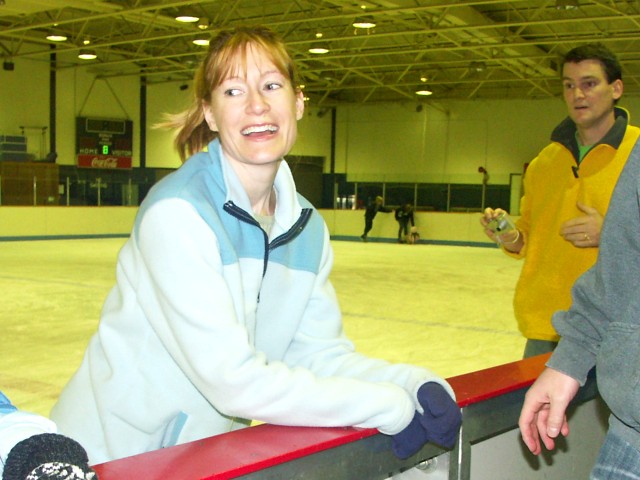 What IS Joan looking at? David see it, too.
Happy Skater.
Kent State University - Taylor hall Visit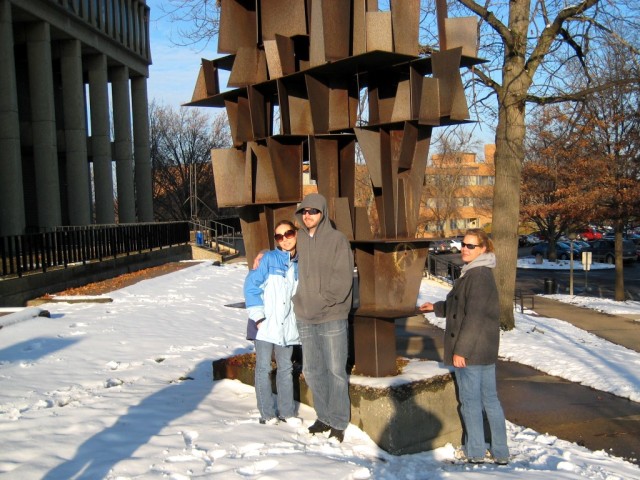 On May fourth 1970 members of the National Guard killed four people and wounded nine at Kent State University. Marian, Luke and Kira stand in front of a sculpture that was hit during the shooting.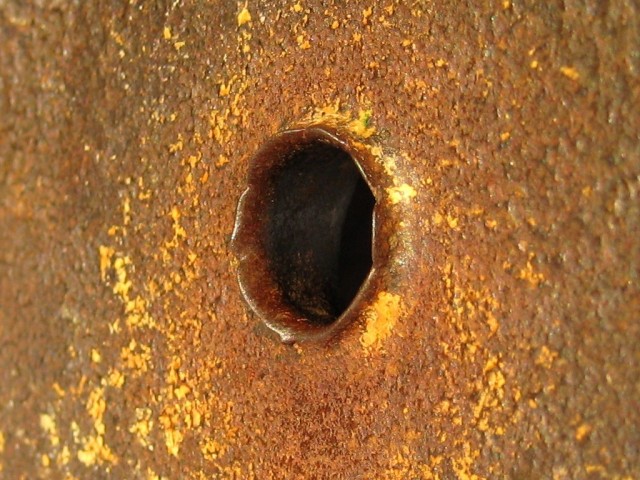 A close up of the bullet hole.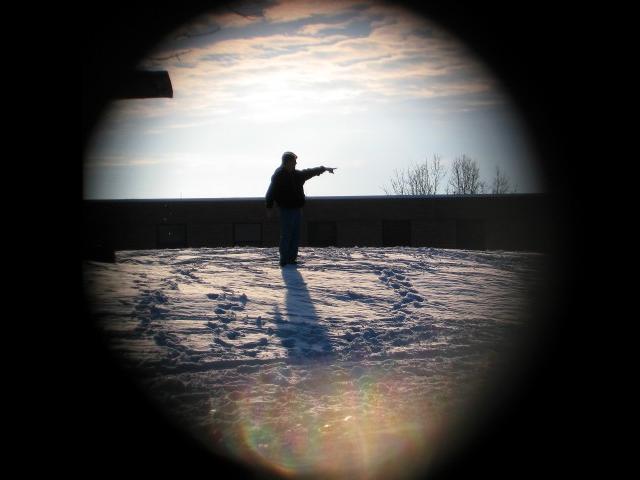 John was a student at KSU and was on campus at the time; here he is explaining the events of that day, seen through the bullet hole.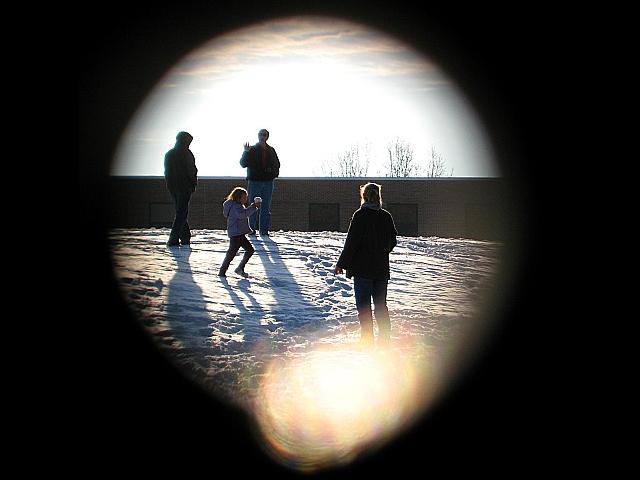 Luke and Kira listen to his story while Brigitta make snowballs.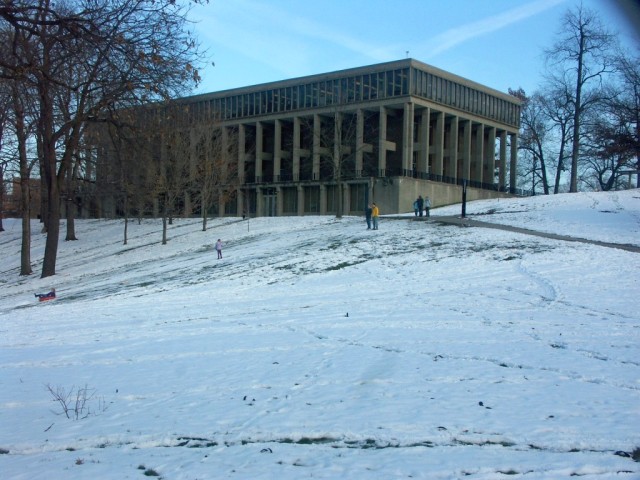 Taylor Hall - where the KSU massacre occurred, where Joan studied architecture and where the youthful members of our party sledded. Students had left behind a lunch tray and inflatable sled which we borrowed for the occasion. John took this picture from where he stood on May 4, 1970.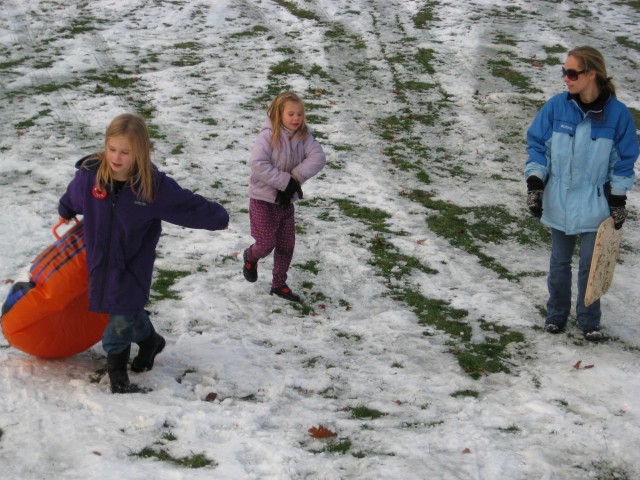 Svea, Brigitta and Marian - sledders no matter the conditions.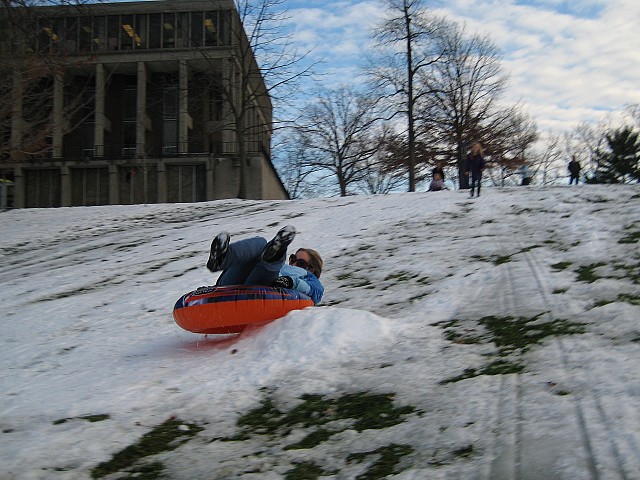 Marian clips the jump.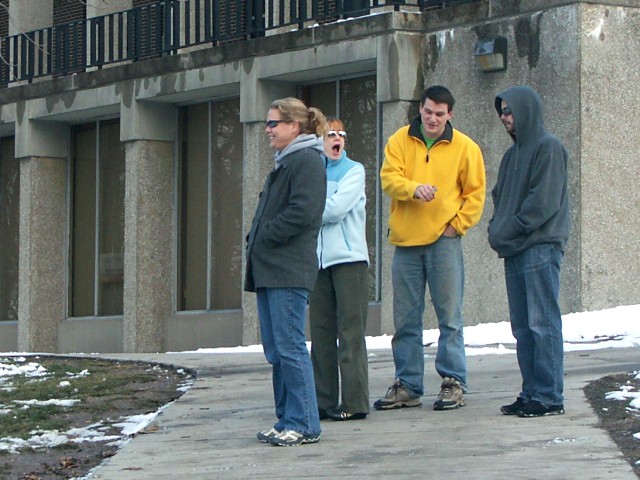 Kira watches the sledders while Joan suddenly realizes that her nephew, Luke, is really the Unabomber and David remains ignorant and tries to start a game of Rock, Paper, Scissors.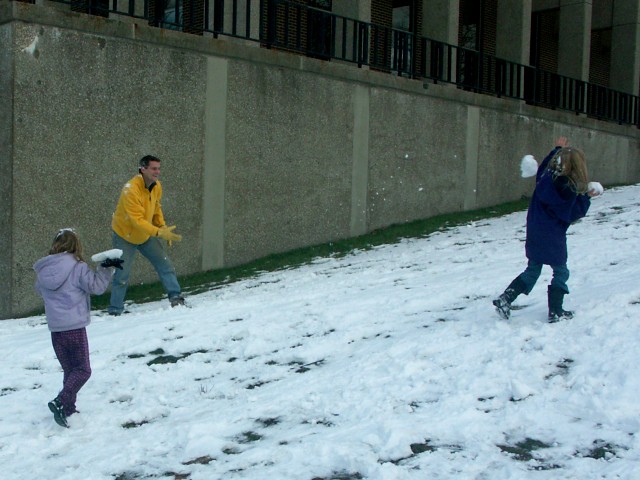 We ended our KSU visit with a massacre of different sorts.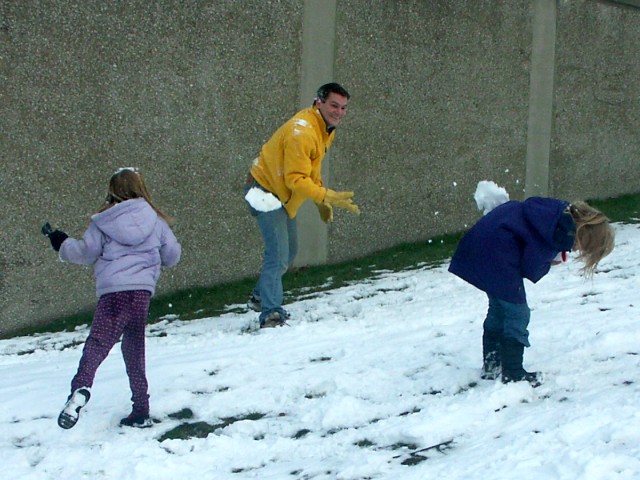 Brigitta and Svea ganged up on dad.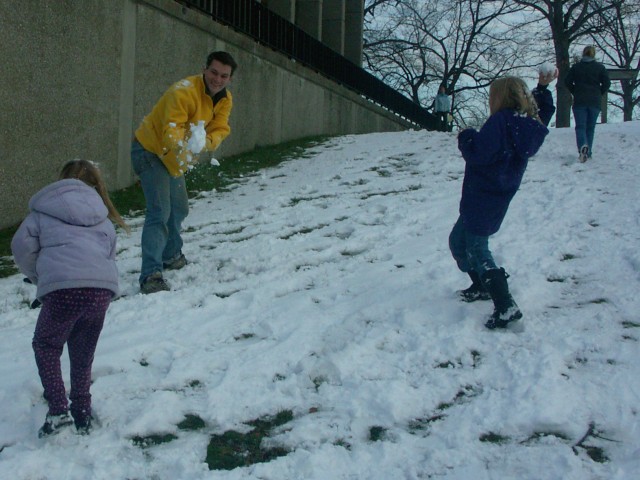 Brigitta nails dad.
Posers
This series of pictures is from last week; I'm way behind in my blogging but not all that much has happened since mid-november.