Mogadore Fall Hike
It was a gorgeous, albeit slightly chilly Friday, David and the girls had the day off of school, so we decided to take a lovely walk in the woods. The trail along Mogadore Reservoir is beautiful, but with blue skies and fall leaves, it is a stunning photo opportunity.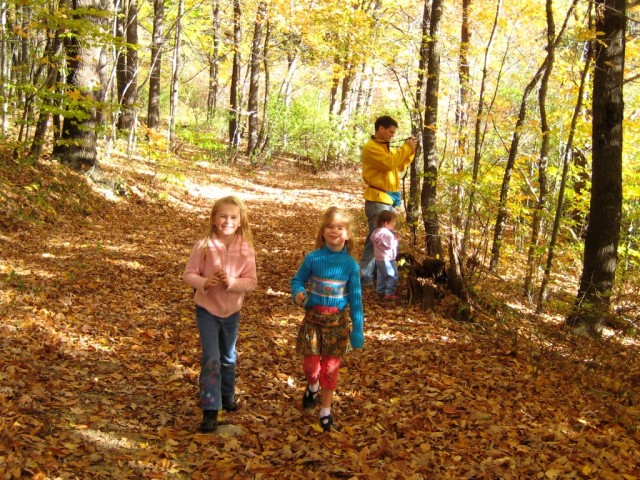 The path was covered with leaves. The girls enjoyed seeing who could kick up the most while we walked.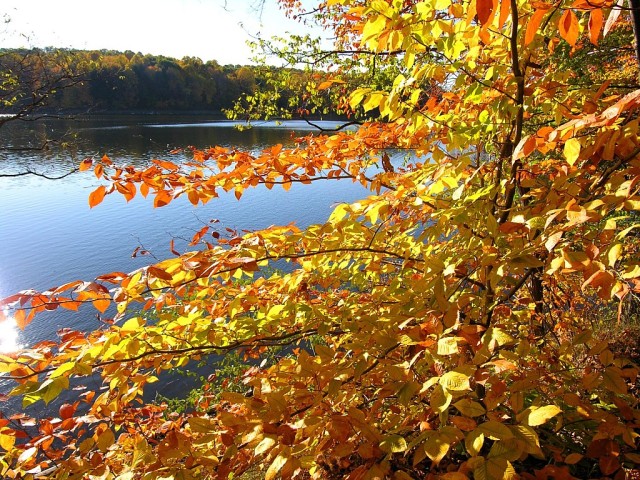 An example of the simple beauty of leaves, water and sunshine.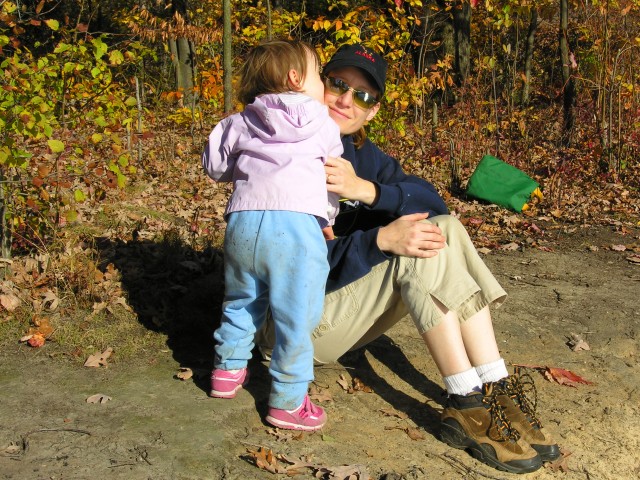 Nothing beats a kiss from the little one.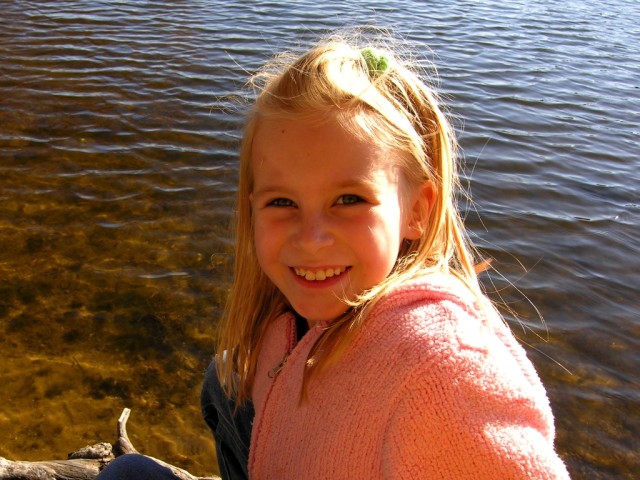 Another example of a fall beauty.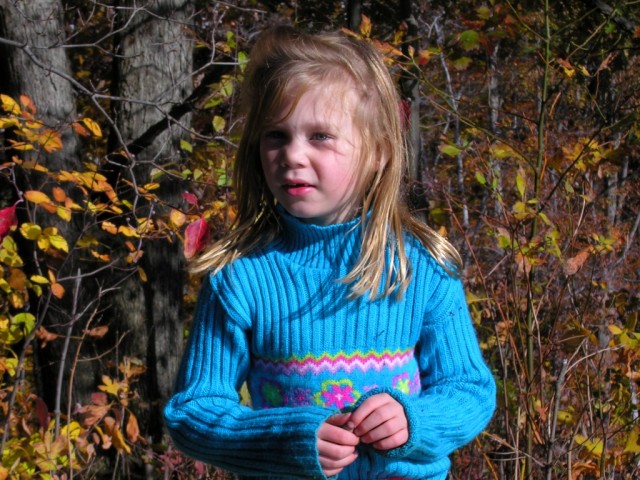 Hey, look, another example of a fall beauty.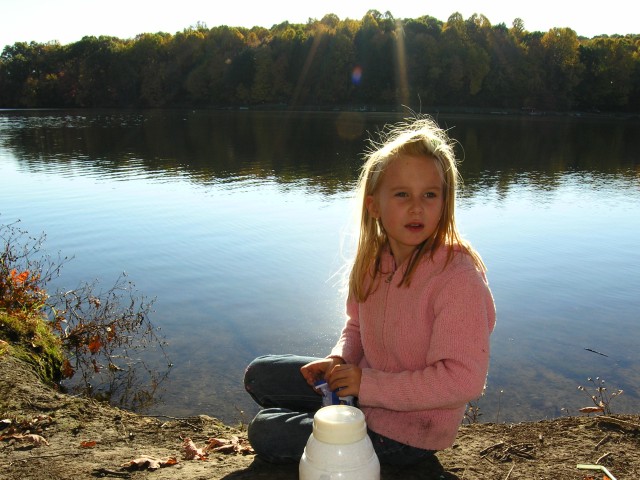 Stop it really, no more beauties... I can't stand it. Are these children this beautiful all the time?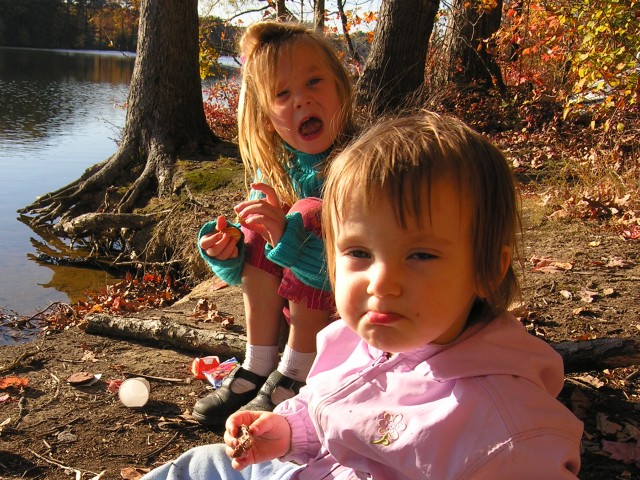 Ahhh, the answer to the above question!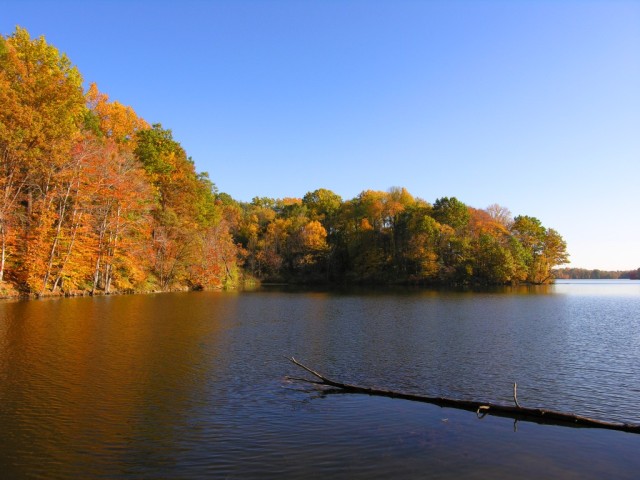 Mogadore Reservoir in full fall color.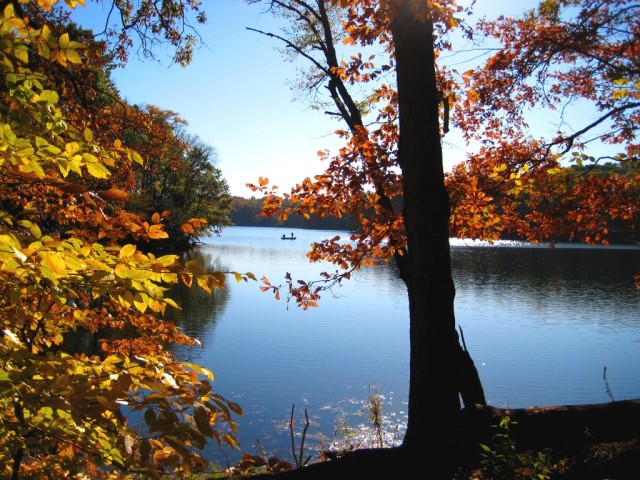 Not too many on the lake today - don't know why?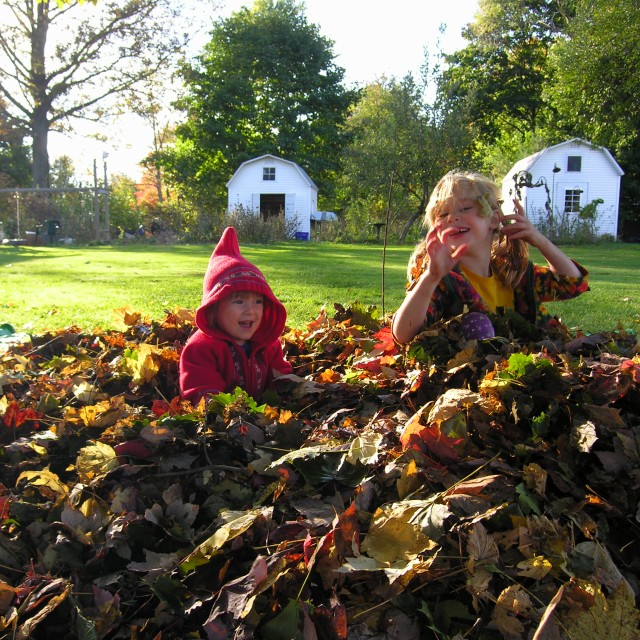 Another requirement of Autumn - raking leaves in the backyard (actually as far as the girls are concerned it is only riding on the leaf tarp).