Farewell Grandma & Grandpa
My parents are visiting my Mother's sister, Jeanie, and her husband, Paul, in Arizona right now. Joan took a few pictures before she drove them to the airport on Tuesday. This one below is one of my favorites of my Mother ever: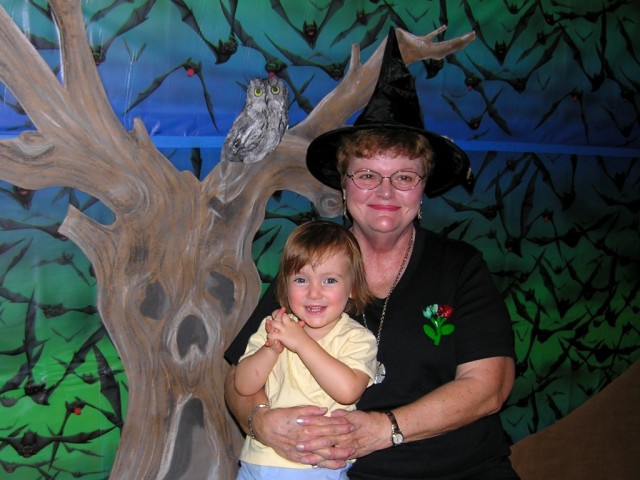 Annika and Helen Hall in our spooky dining room.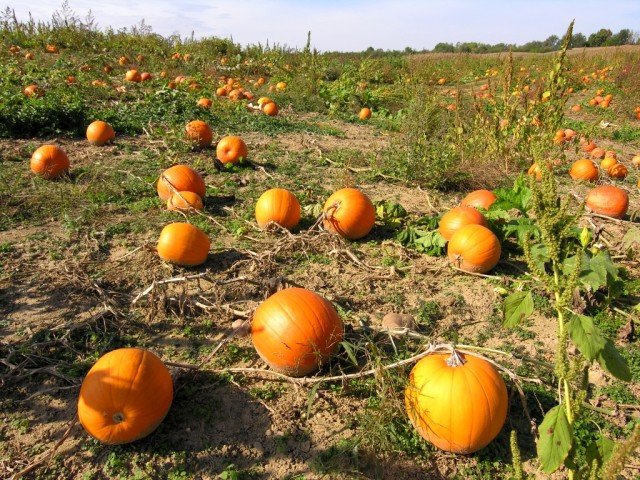 On Sunday I went for a ride into farm country with my parents. We stopped at a pumpkin farm so that I could take a few pictures.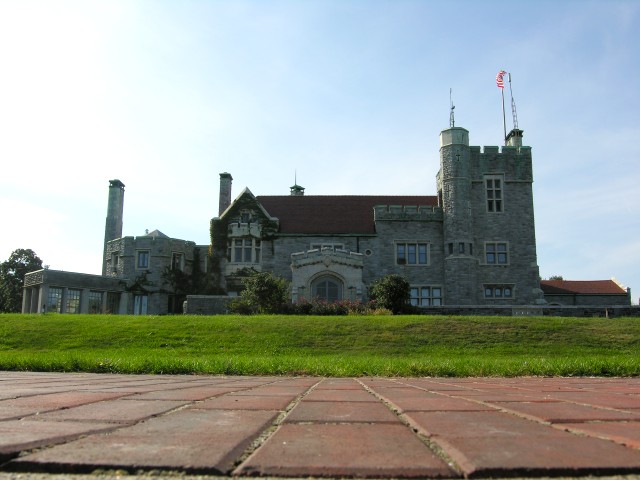 This castle is really the Alliance Scholl District Administration building.
Goofing Around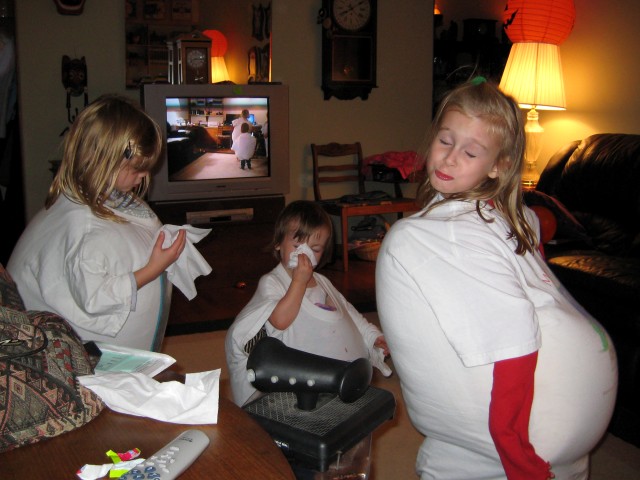 We connected an old video camera to the TV so that the girls could watch themselves dance around. Svea thought it would be fun to put on one of my Tee-shirts, stuffed with pillows. Her sisters thought this was a great idea and also plumped-up. The game then turned into running into and bouncing off of each other and then eventually marshmallow wrestling. Annika, being the littlest and roly-polyest, ended up with a nose-bleed. She can be seen in the back ground dabbing her nose while Brigitta prepares to hand her another Kleenex. Meanwhile Svea ceases the photographic moment with the perfect pose.
Hershey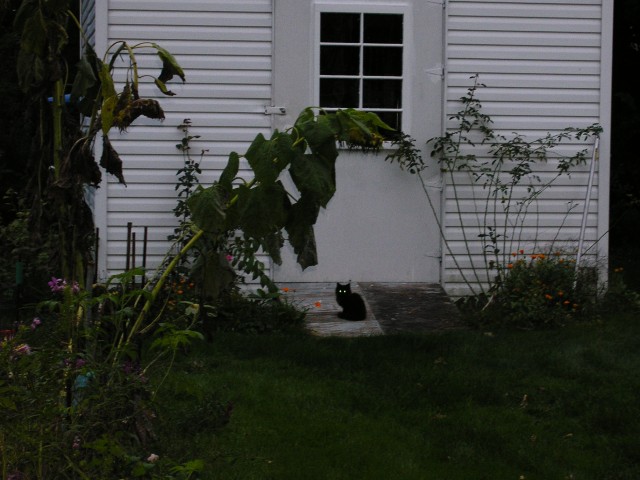 Jane definitely is a girl and the size of her kittens, Hershey and Speckle, are proof that she also is a relatively new mother. Jane has kept them very well hidden under our shed until recently.
Pity Me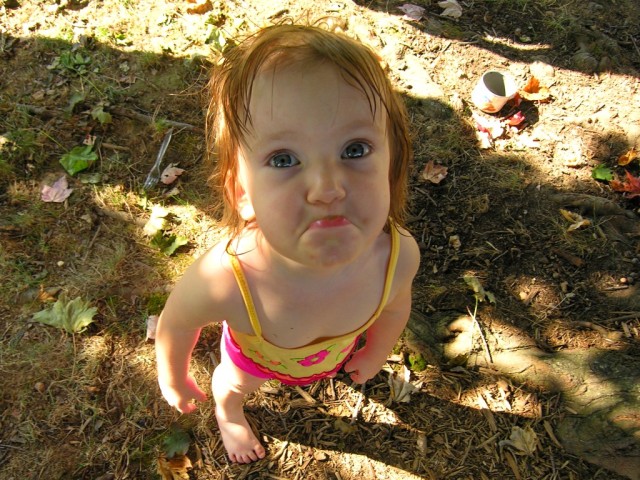 Annika Ingrid Hall - master of the pitiful frown. This picture may be proof of global warming - we has a bubble pool and bathing suits just last week.
Pump-it-Up Party
While My parents and I went for a drive, Joan took all three girls to a friend's birthday party at Pump-it-Up. The pictures are evidence that they enjoyed every moment.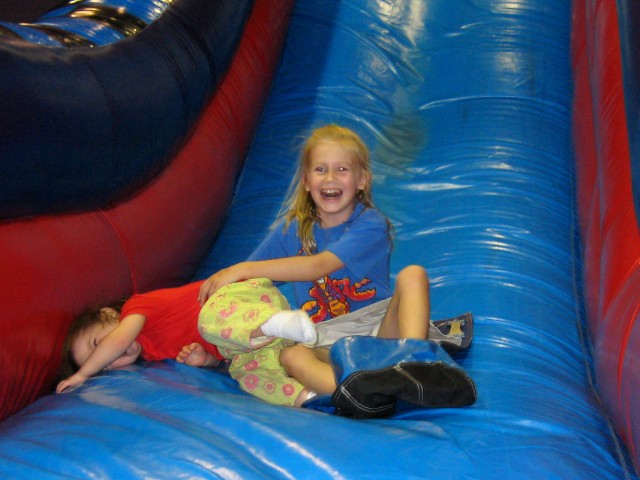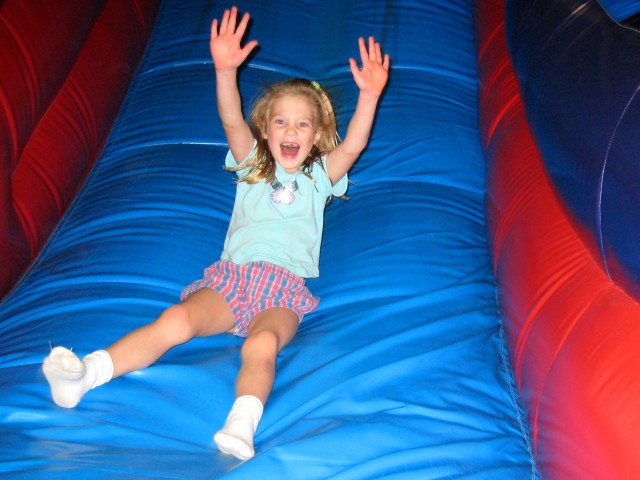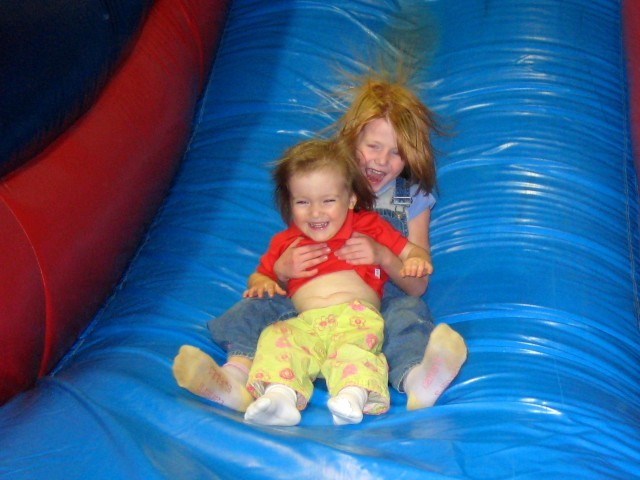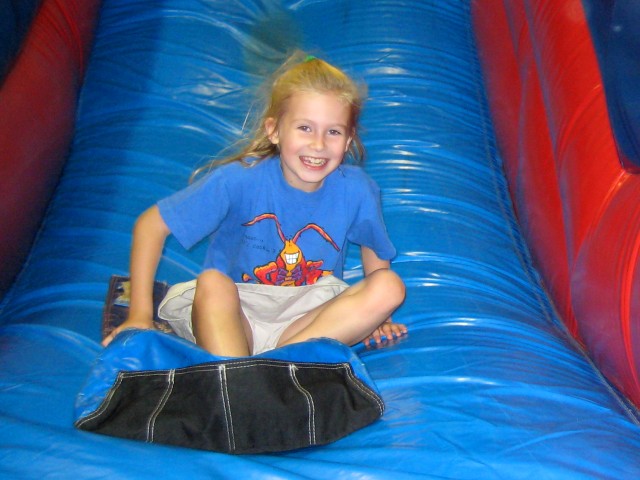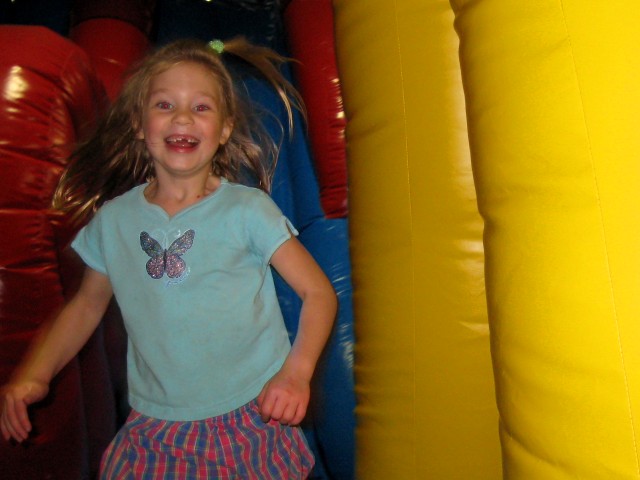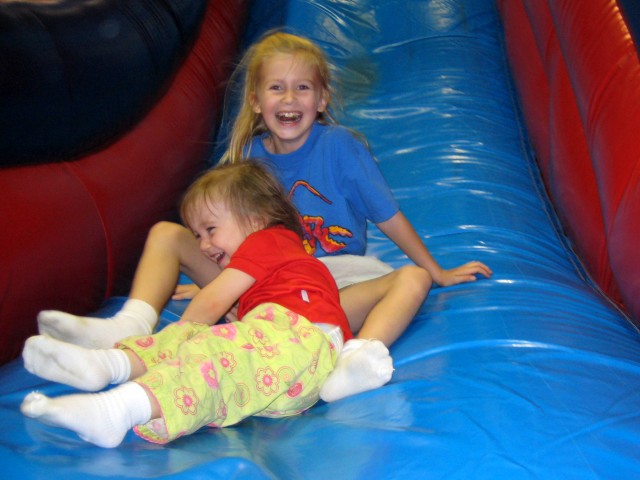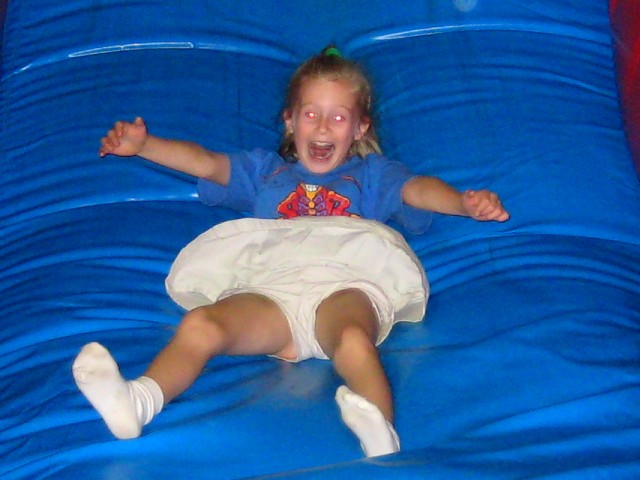 Pumpkin Farm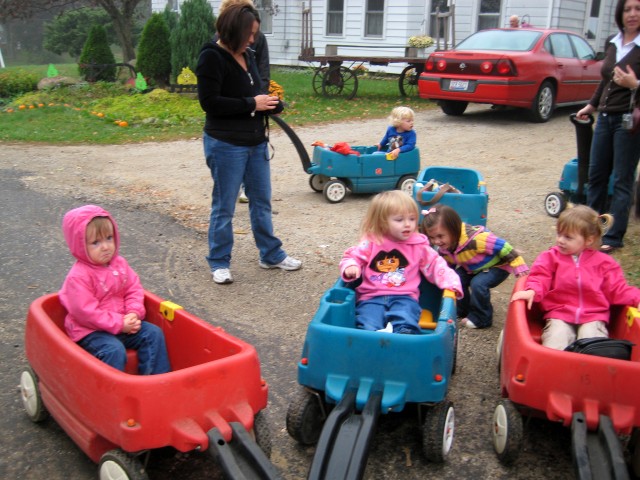 Annika really is happy most of the time. On Wednesday her class visited a local Pumpkin farm and she apparently wasn't happy about something.
Dead Old Canon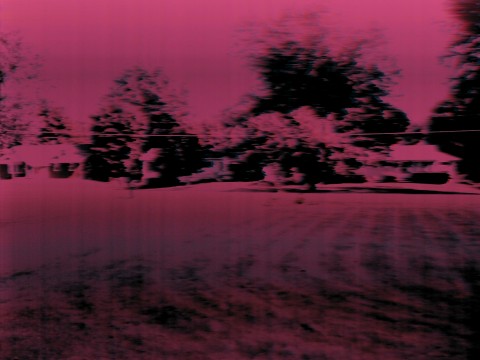 Our old Canon S400 is finally dead. It lasted three and a half years and took over 14,000 photos. It has spent a great deal of time in my pocket and has been on dozens of hikes, rows, paddles We have replaced it with a Canon SD1000. As much as I still love our Nikon, it is essential to have a camera that comfortably fits into a pocket and is easy to take everywhere. The new SD1000 is much more powerful and cost half as much as the old S400.
Svea's Birthday Encore Photo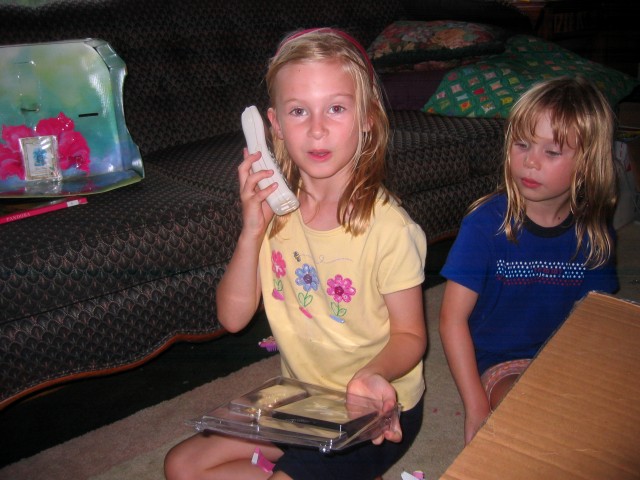 Somehow this picture never made it off of a memory card. It was taken on Svea's birthday while she was on the phone with uncle Mark.
Biking
I'm still biking regularly and have increased my standard ride to 25.5 miles. I average 15 miles an hour on my mountain bike; effort wise this is more than walking, but not quite as strenuous as running. Compared to kayaking, I get more exercise within the same amount of time. When I paddle it takes me about 25 minutes to load my boat on the car, drive to Mogador Reservoir, unload and get going. I waste the same amount of time coming home. When I bike, I start in the driveway. I also can only expend so much energy through my arms when I paddle; it's much harder to get a cardiovascular work-out. That being said, I'm long overdue for a paddle.