Yesterday we went for our first family bike ride of the year. The weather was fantastic; it may have hit 80. I turned up the ISO on the little Canon to 800 to force the shutter speed over 1000 and gave it to Annika who rode in the kiddy seat on the back of my bike. Here are some of her shots, plus one I took of her with the strap still around her wrist.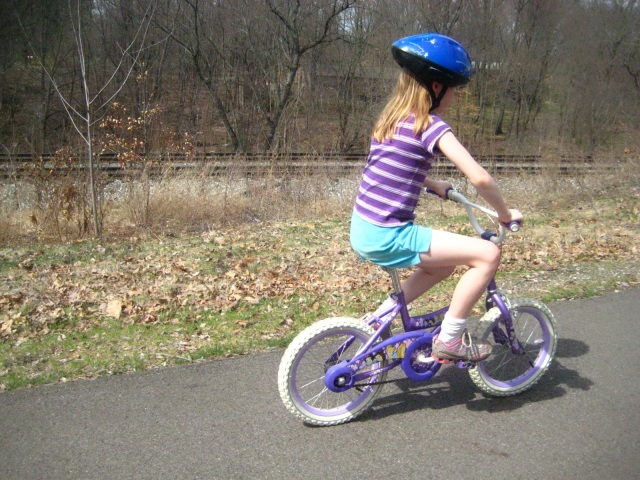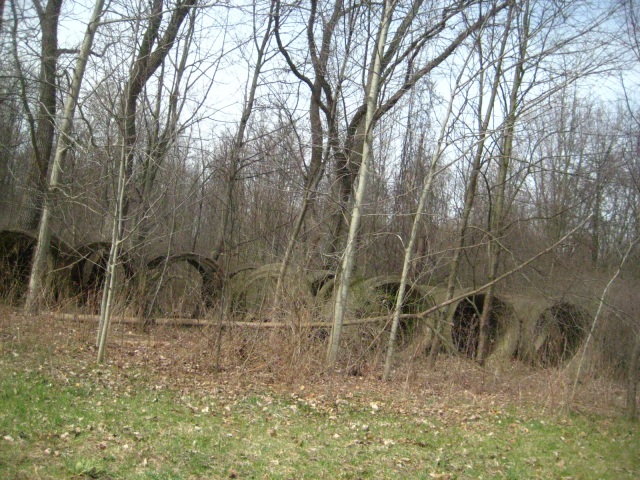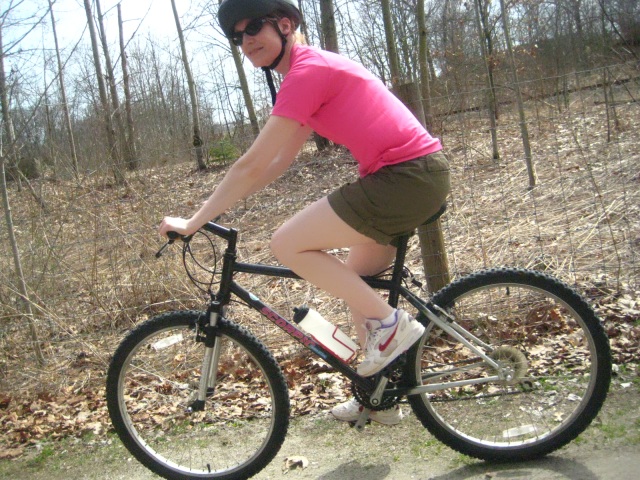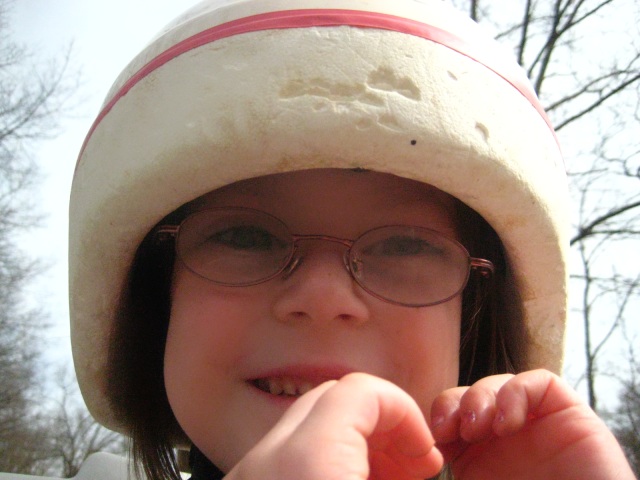 Yesterday morning the girls watched the Mickey Mouse Club on TV. Afterward Annika traced three circles for an outline of Mickey Mouse. We thought it was pretty good for someone who just turned five.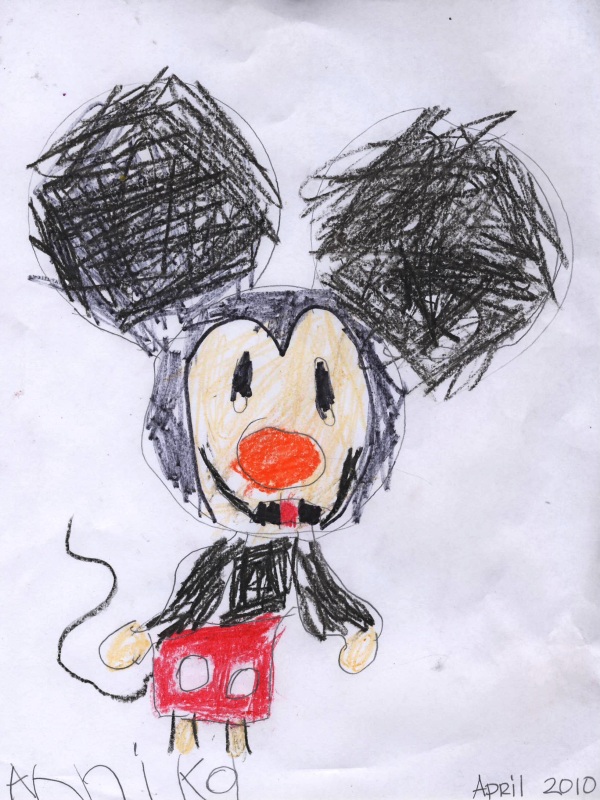 Thursday we started Easter break with a visit to Water Works Park in Munroe Falls. We call it the "Roller Slide Park" because it features a slide that is made out of roller cylinders.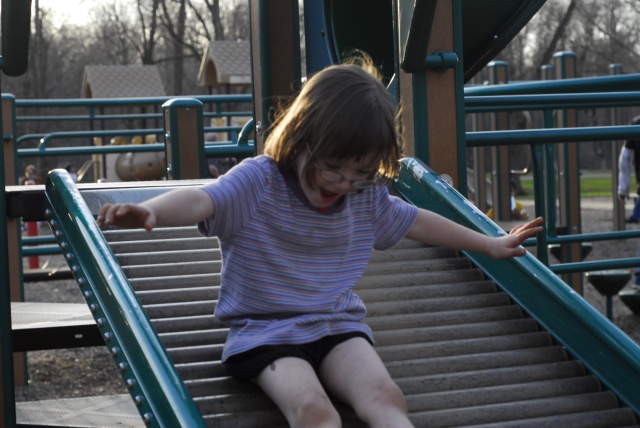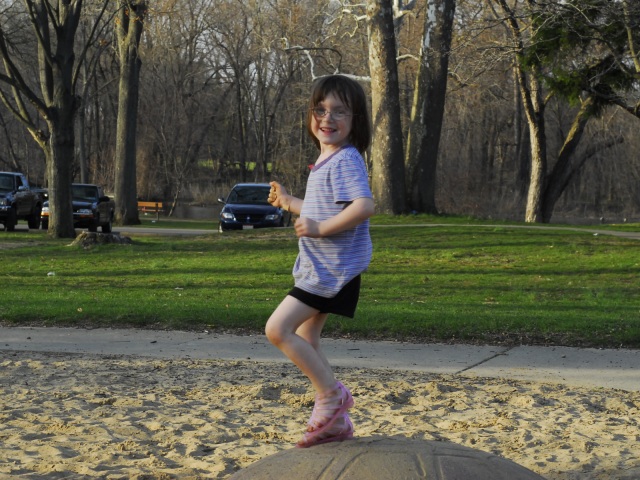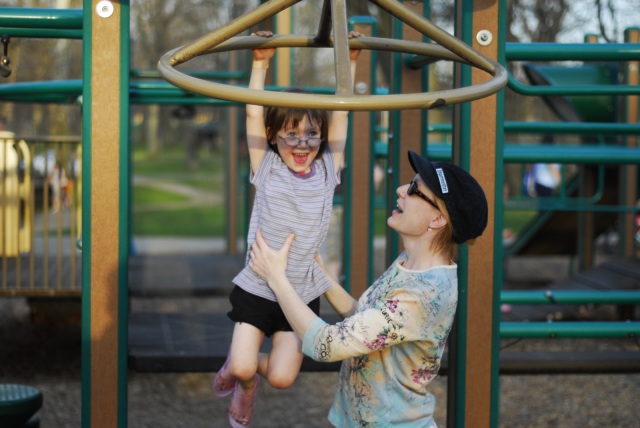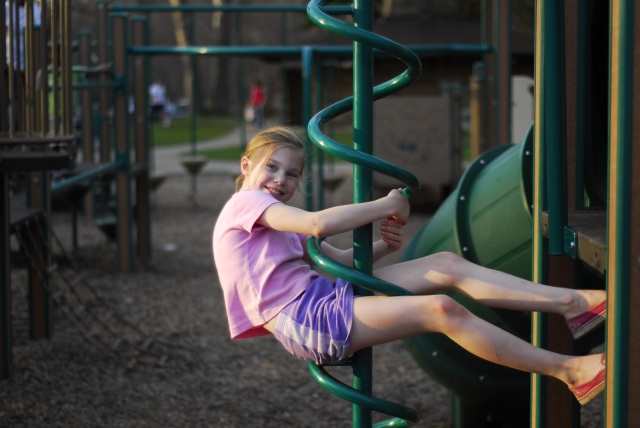 On Wednesday we went to the Easter party at the German Family Society. We had a great time and Annika met a girl who also will be attending kindergarten with her at IHM next fall.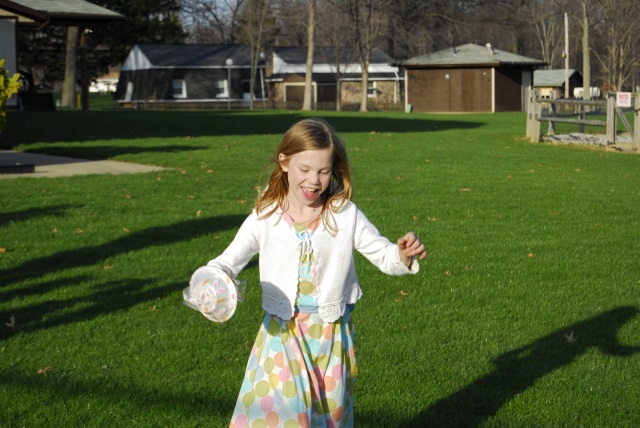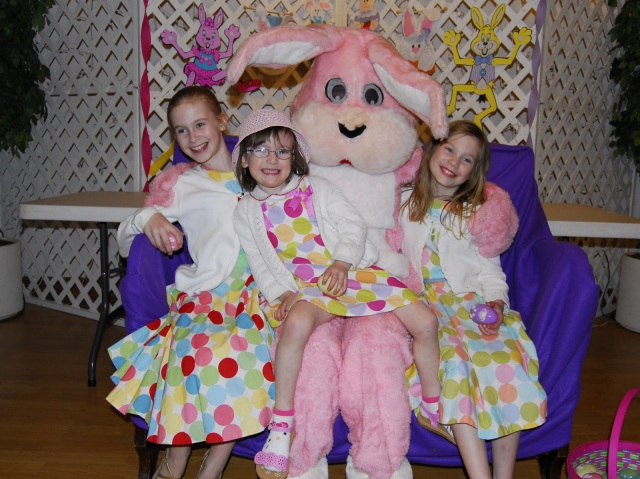 Last Saturday our rocket teams launched their new rockets. Although no motors exploded this time, we did not have a good launch and gave up on attempting to qualify for nationals. Although our Rocksim CAD and simulator program indicated that our rocket design, shape, mass and motor choice was ideal, our rockets did not reach the desired altitude of 825 feet. We had a couple rockets barely come within 100 feet of that target altitude. Our bigger problem was that our payloads were not fully ejecting. Most of the streamers and Pogo Payload Pods made it it out and the eggs survived. Only one parachute, however, managed to eject with the payload and deploy. Despite a proper deployment we lost that rocket anyway; winds took the rocket body and parachute to the edge of the field where it landed and tangled atop a tall tree. I only used my telephoto lens on one launch, which provided valuable insight. The ejection charge went off way too early instead of at the apogee (top of the ballistic curve). I managed to get many ascending shots after the nose cone came off and the payload partially exited the rocket. Since the air pressure on the front of the rocket and payload was so high from such high speed, it countered the force of the ejection charge. Early ejection may have been the problem with our other flights as well; we are not sure. Except for our one parachute, all other rockets returned to earth like a harpoon. The one with the payload partially deployed bounced while the others stuck deep into the soil with a good thud. On Monday we took a vote and decided
When we arrived at 10:00 AM, the wet soil was frozen solid. I figured I could drive on the frozen ground but also thought it might get soft and muddy when it thawed. Unfortunately, several others followed my bad judgment and also drove onto the field. It did thaw and the ground became quite soft and muddy. When it was time to leave (around 1:00) I got stuck in a lower wetter spot. Another two wheel drive also quickly got stuck, while the head coach never attempted to move his car. A parent in a four wheel drive managed to pull me off the field, which was quite amazing considering that it was difficult for the four wheel drive to move at all. Another four wheel drive managed to get stuck. Our efforts were aided by sun and wind which dried out the field considerably over the three hours that it took to get all but one car out.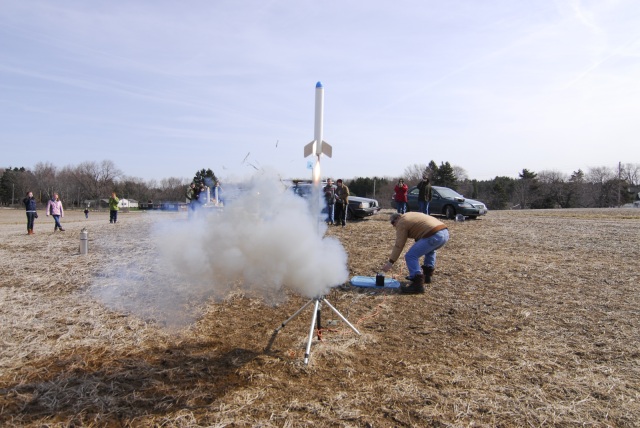 1/1600 second exposure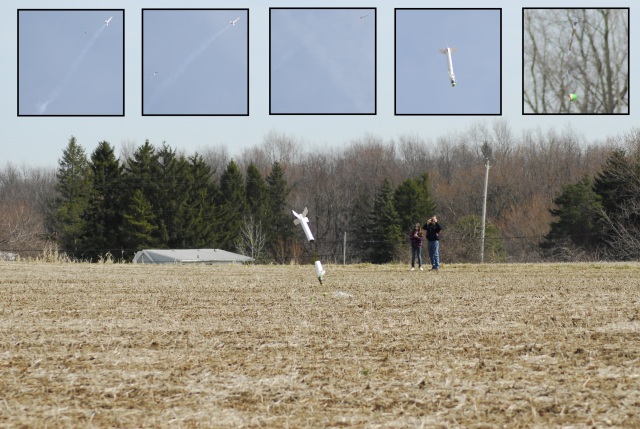 Telephoto series. This is the one where the payload got stuck halfway out; the rocket bounced on the ground.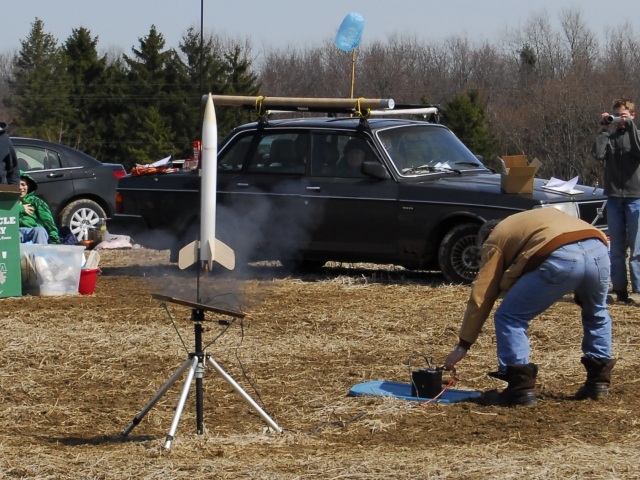 We tried an old heavy cone on one flight. Just lifting off; 1/2000 second exposure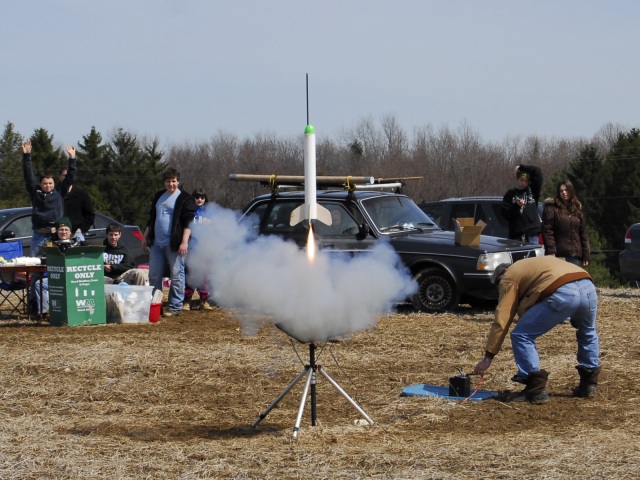 1/2000 second exposure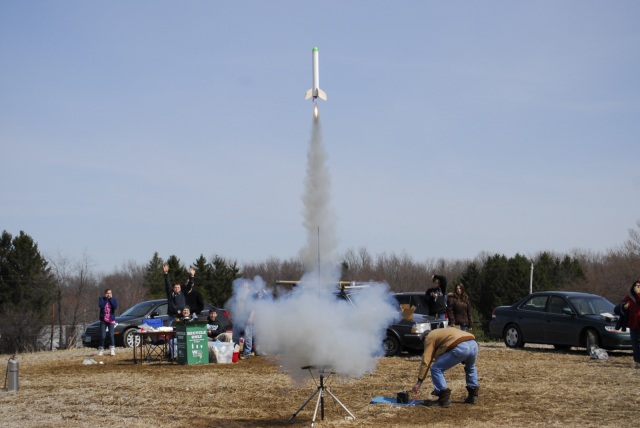 1/2000 second exposure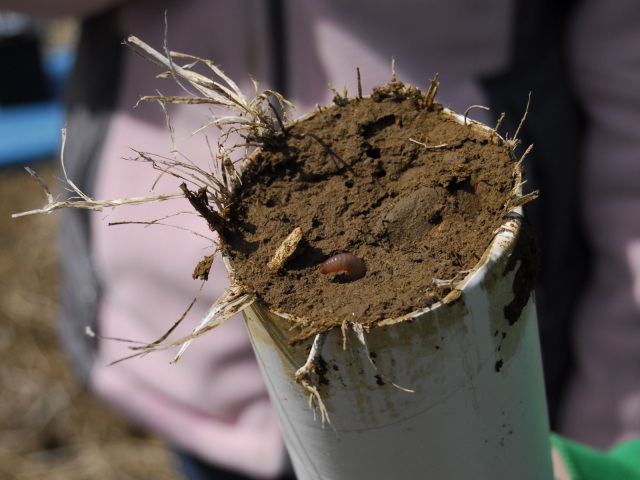 The kids were delighted to see a worm when they pulled this one out of the ground.
Where we were stuck for three hours.