Brigitta celebrated First Communion with her classmates on Sunday.
The professional photographer used two huge flash strobes on 15 foot tripods; that's what it takes to properly illuminate the inside of a church the size of IHM. The pro counted down for each shot so I tried to time my shutter with his. Flash and shutter times are measured in fractions of seconds so I figured it was unlikely to get a shot sync with the strobe. I was surprised and delighted that I captured in sync with the pro's flash twice. I had to guess at the exposure and was way off, but I did get something to work with.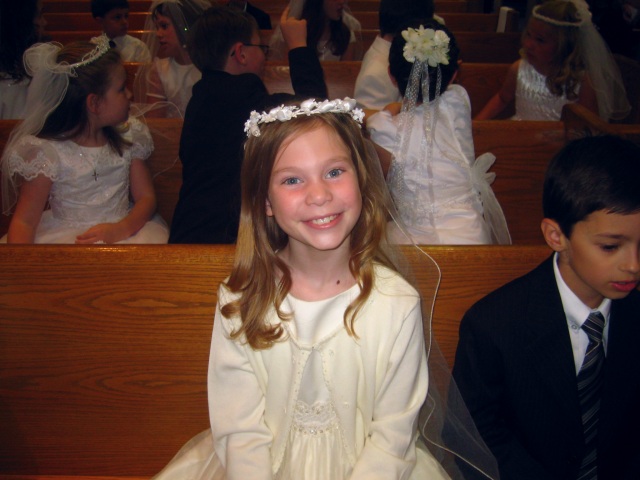 I captured this series from the middle of the church; ISO set to 1600, F 5.6, 1/50 second, no flash.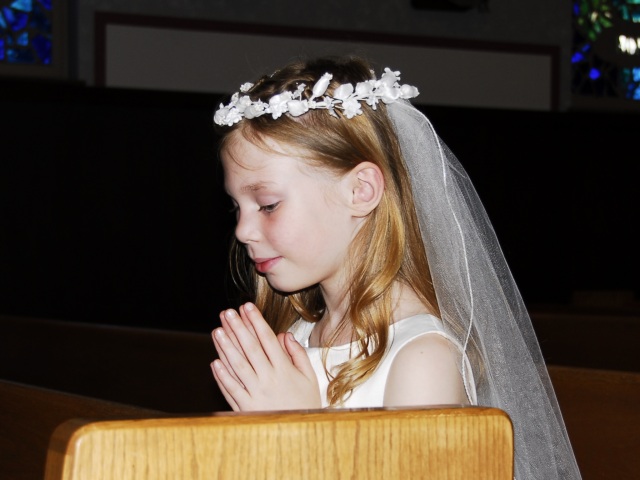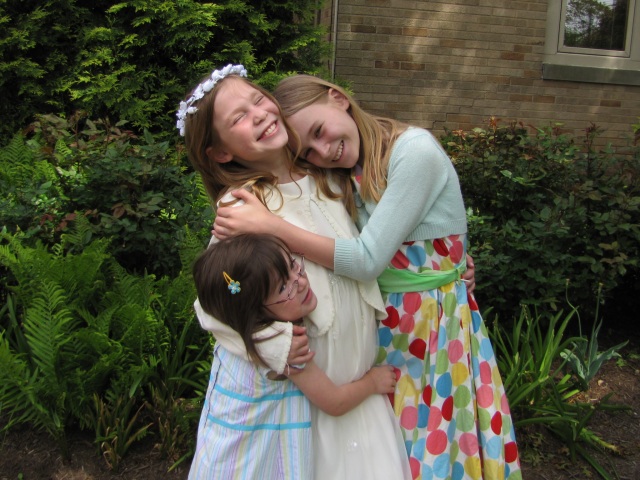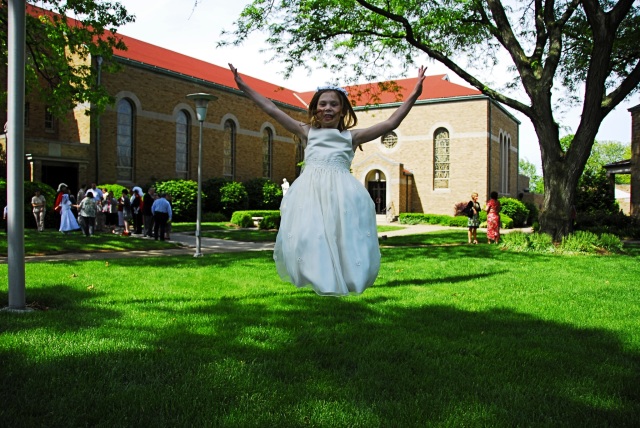 Marie Suso's First Communion Party
We celebrated Marie Suso's First Holy Communion at the Suso's home in Doylestown on Saturday.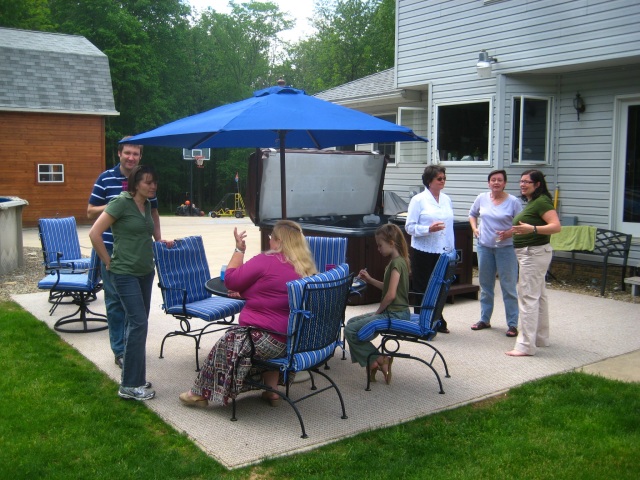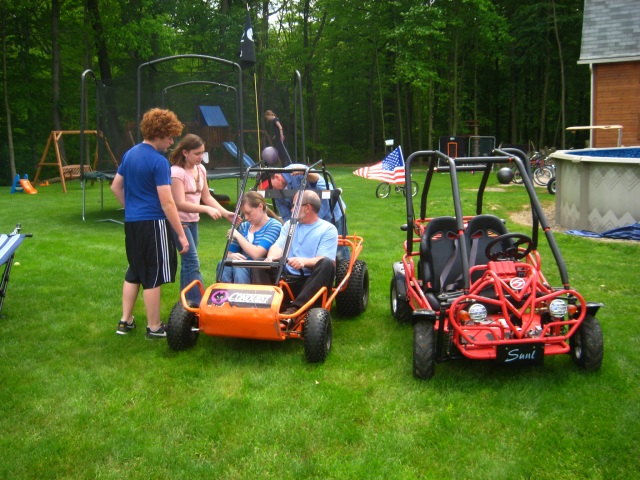 Motorized toys were plentiful.
Annika graduated from preschool last Tuesday. Both teachers stood with each child and took a few moments to praise the individual talents and accomplishments of each student. Annika's teacher noted that she is very creative, plays well with everyone and likes to build tall towers with the blocks.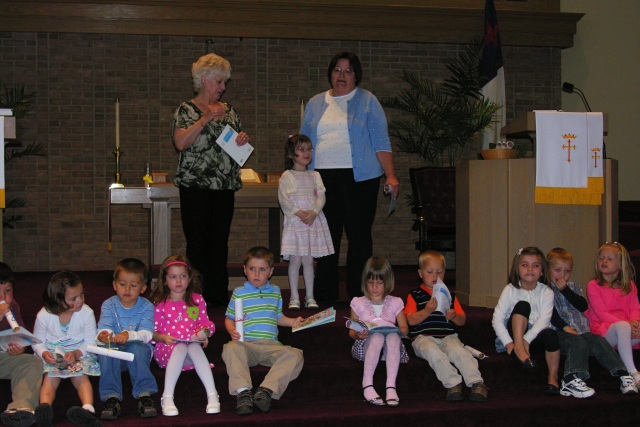 Brigitta finished reading Harry Potter and the Chamber of Secrets two weeks ago. Our girls are only allowed to watch Harry Potter movies after they have first read the books. Svea was delighted to discuss the book and watch the movie with Brigitta.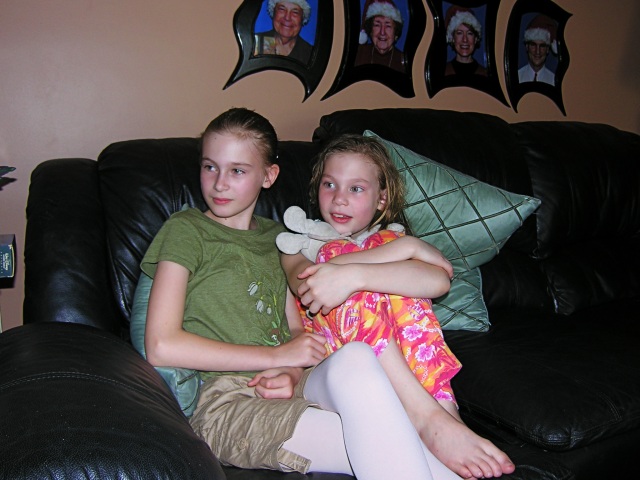 We retiled the bathroom floor a few weeks ago.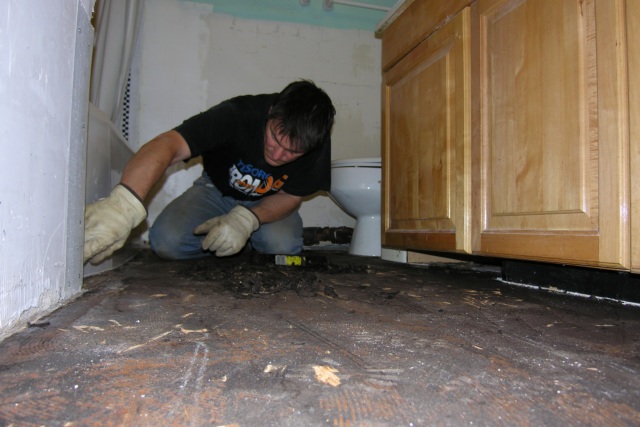 Removing the old tile.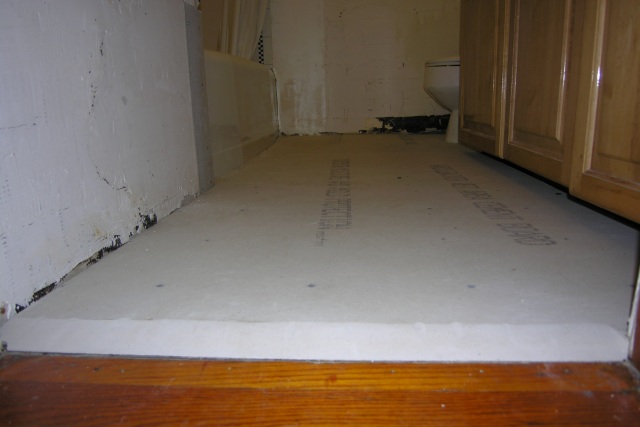 New subfloor.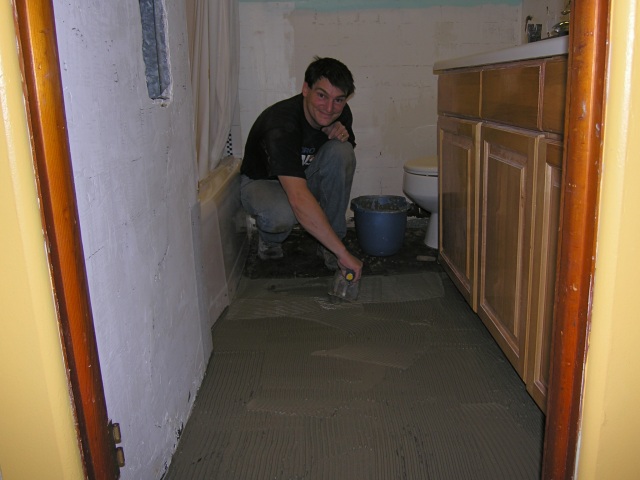 Mastic.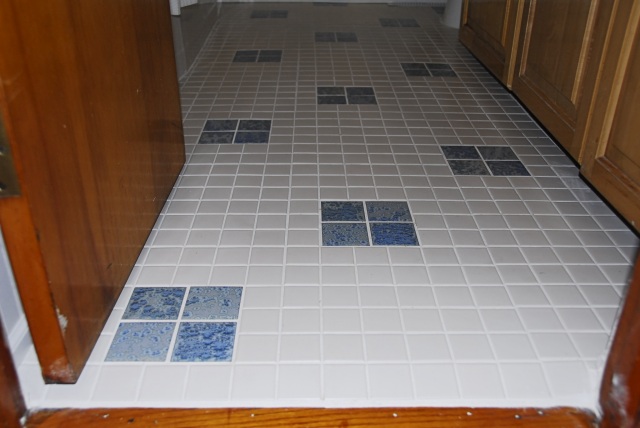 Brigitta gets credit for the tile pattern. We tried out many different patterns and Bri was the one who suggested the diagonal.
The girls love to watch America's Funniest Home Videos in the garage with Papa. It is not my favorite show, but who can deny them some 'quality' time with their grandfather.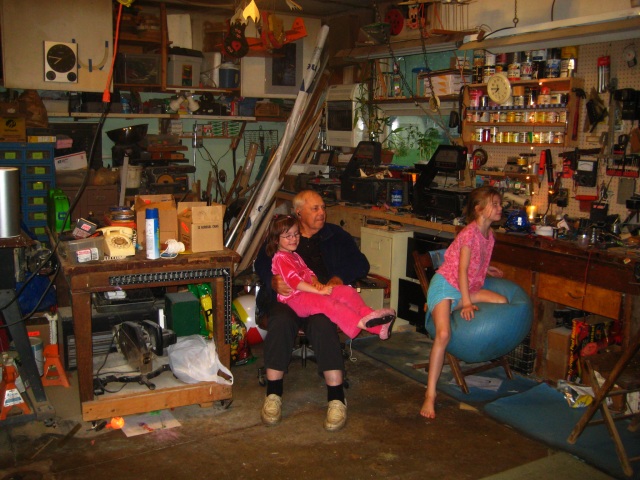 Windows Live Movie Maker HD QuickTime Fix
This isn't a technical blog, but I feel compelled to post a fix that I recently found. Our blog tends to rank well in searches so I hope this post finds it's way to the top for searches pertaining to Windows Live Movie Maker not being able to play or process sound in HD QuickTime video clips.
The school's new Canon SX20 IS has a great 720p HD movie mode. With a fast 16 GB card it is capable of capturing over an hour and a half of HD movie, but only about 23 minutes or four GB in a single file. These video clips are recorded in H264 QuickTime format. Windows Live Movie Maker is not as sophisticated as standard Windows Movie Maker, but it does process QuickTime (.MOV) and DVD (.VOB) format video clips, standard Windows Movie Maker does not. Like standard Windows Movie Maker, Windows Movie Maker is easy to use and has excellent compression and image quality. I've used it to edit QuickTime clips from our old Nikon 8400 and our Olympus 810. I was surprised that the QuickTime clips from the new Canon SX20 IS would not load or play. I installed QuickTime on my computer which allowed the program to process video, but no sound. After tinkering a bit I started researching the problem online and found that this is a very common problem and people are not finding reasonable solutions. Most threads suggest converting the files, which is a huge hassle and consumes time, image quality and doubles file space (or worse). I was convinced that I just needed to find the right codecs, and all would be well. In the middle of perhaps the 20th thread I viewed, however, I read a simple suggestion that I tried, and it worked!
The Fix:
Rename the .MOV file extensions to .MP4
That's it!
This probably won't fix the problem for everyone, but it worked perfectly on my machine and with clips from the Canon SX20 IS.
If you are not sure how to do this, in a folder click: Organize > Folder and search options > View Tab > Uncheck "Hide extensions for known file types". You can now see all file extensions and change .MOV to .MP4 - Be sure to go back to the "Hide" mode after so that you don't accidentally hose other files.
John Wilsterman - Beneath Juliette
No it is not as scandalous as the title suggests. Brother John has written a Southern-thriller style mystery book. It takes place in both Georgia and Ohio. I got to read the advanced copy and it was excellent. Check it out on his website.