Yesterday was Joan's birthday; no I wouldn't trade her in on two twenty one year-olds. We went on a family paddle and row and then out to a family dinner at Hibachi Japan.
On Friday we invited a few friends over for a Luau.
Annika passed out leis.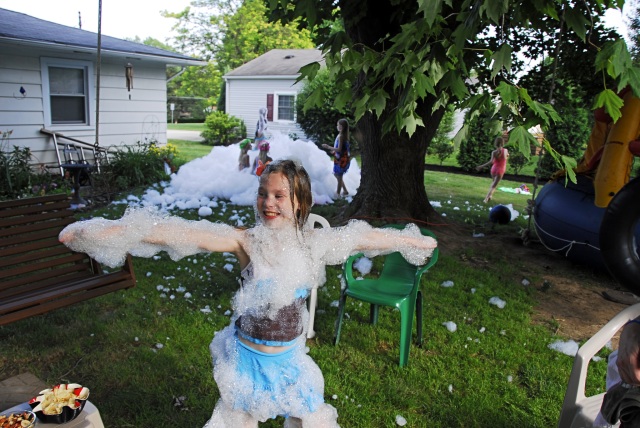 The bubble pool is a big hit at every party.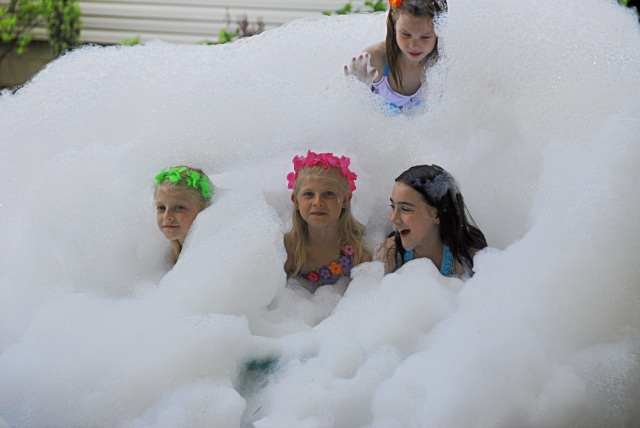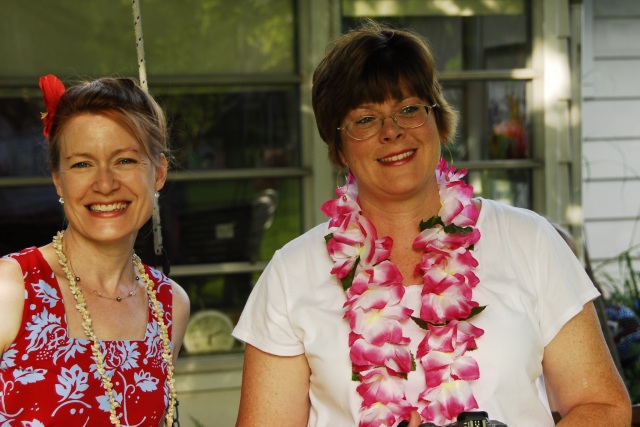 Everyone looks their best in Hawaiian clothes.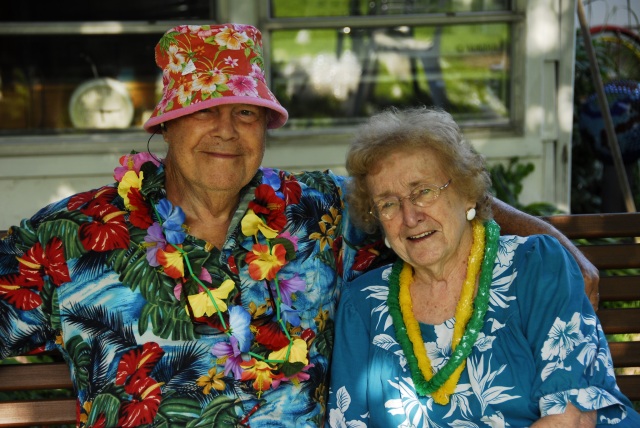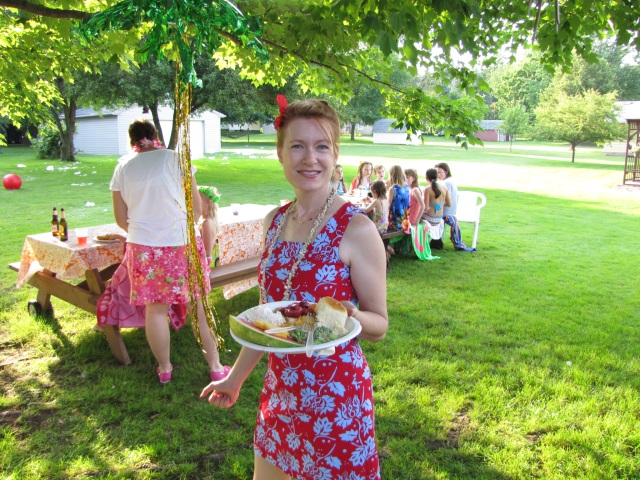 Good Hawaiian style summer food.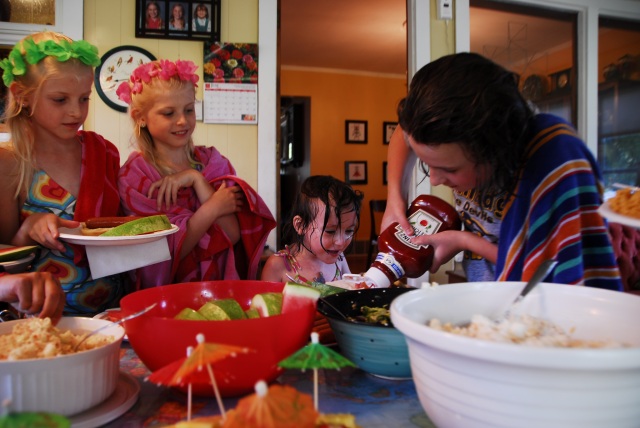 Fifteen years and three months after we met on a beach in Hawaii.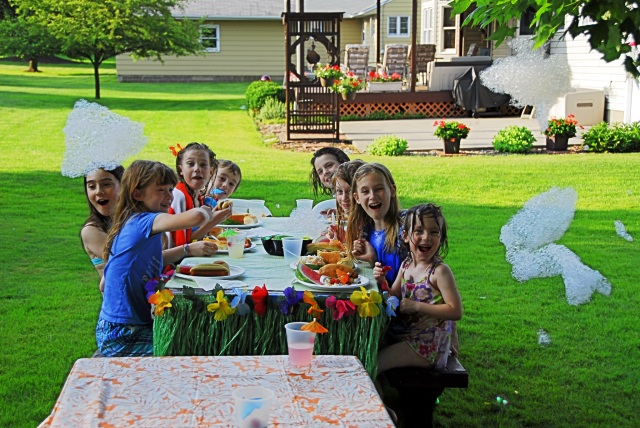 A big gust of wind is always exciting when the pool has a big head of foam.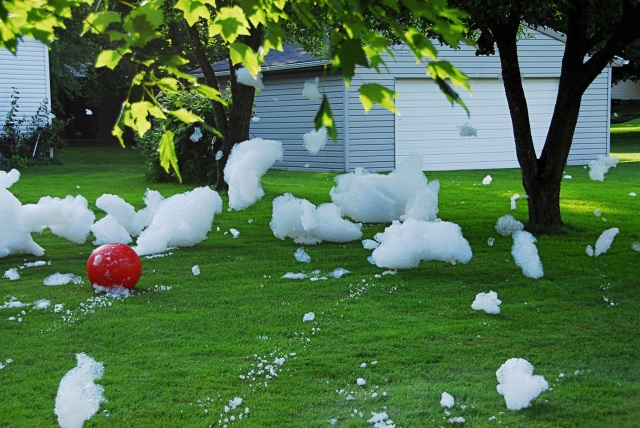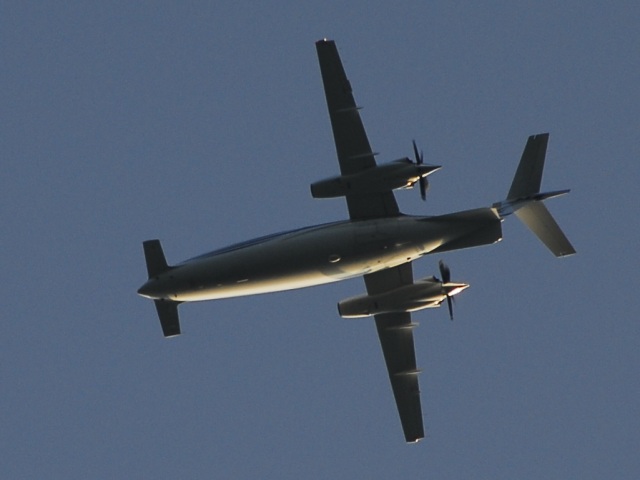 And then a Piaggio P.180 Avanti flew overhead. This is a nine seat Italian canard-ish, 450 mph turboprop pusher plane.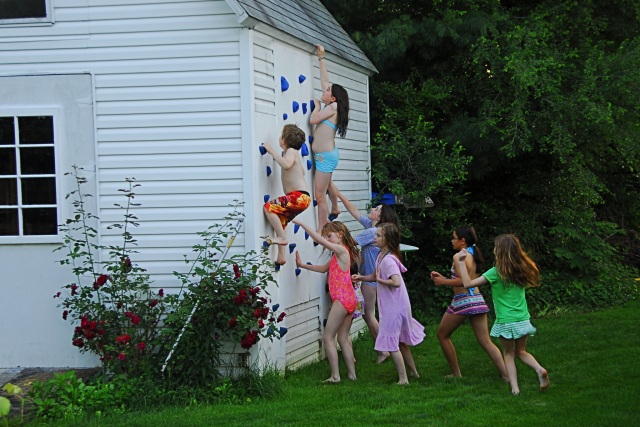 The climbing wall was a hit for exactly two minutes.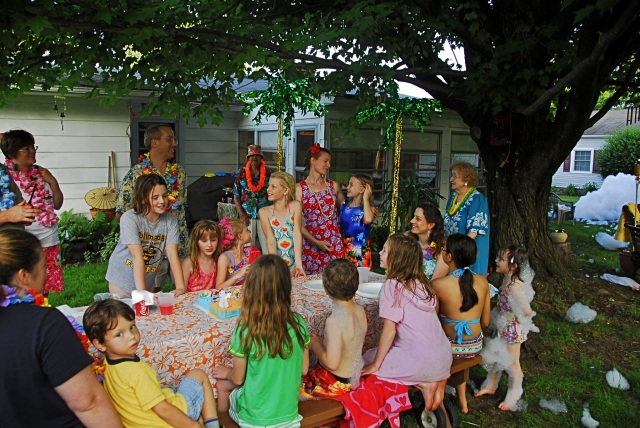 Jennifer baked Joan a very cool beach birthday cake.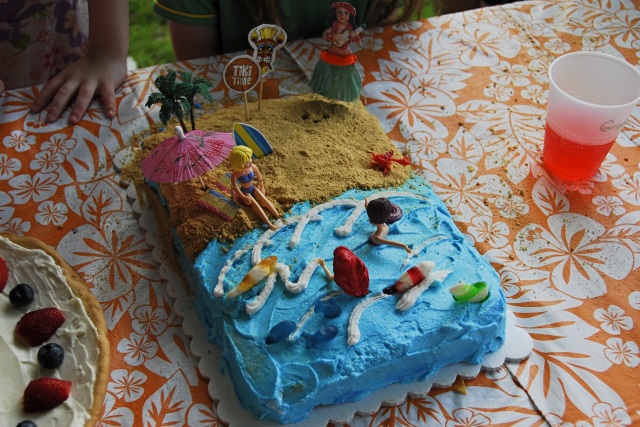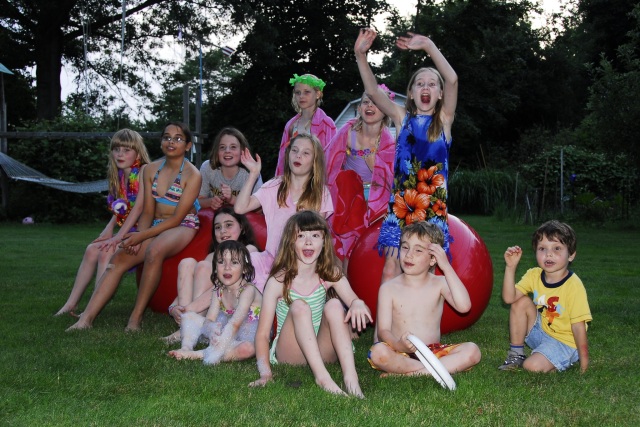 The kids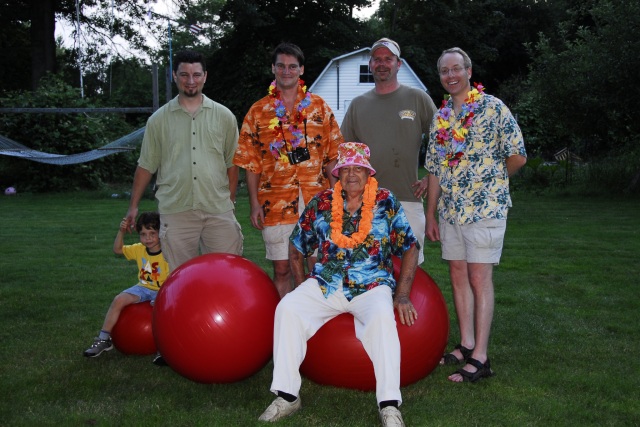 The dads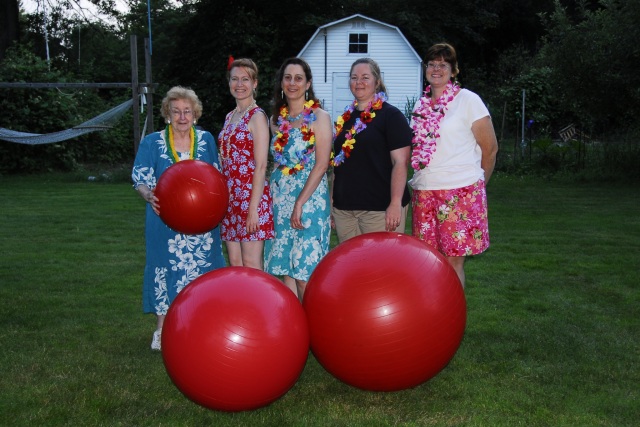 The moms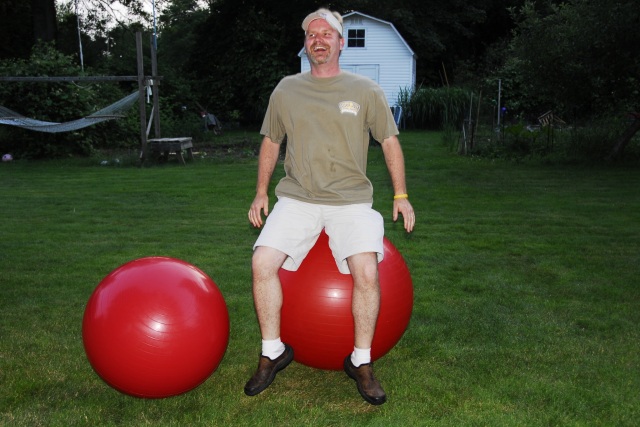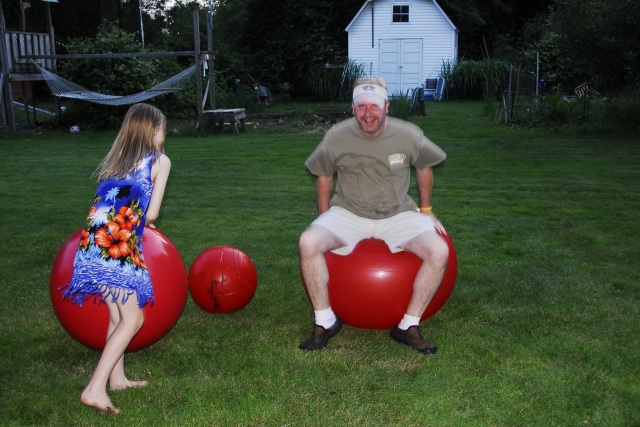 Dan entertained us by bouncing up and down on an exercise ball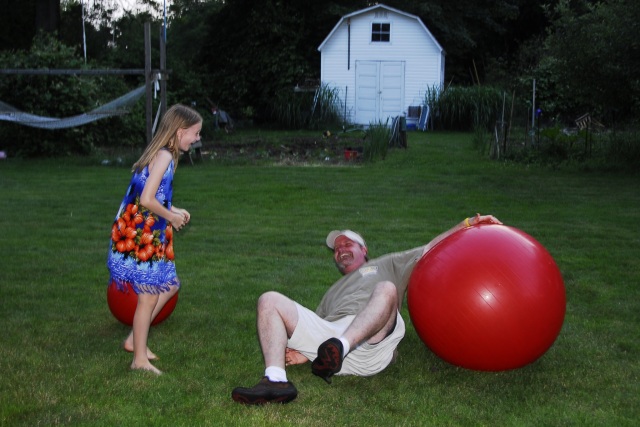 Until Svea kicked it out from underneath him.
Yesterday we celebrated Joan's birthday with our first family row/paddle of the year. Svea paddled the Kiddiyak, Joan paddled the Sprinter and I rowed Brigitta and Annika in the rowboat. Svea finally has the knack of the Kiddiyak rudder and can make it go where she wants. The Kiddiyak and Sprinter are both very efficient and fast boats and I could could not keep up in the boxy rowboat. We made it to June 26th Island (the island I made on June 26th, 2007), took a few pictures and headed back since the clouds looked thunderous. Brigitta is the bravest of all the neighborhood girls when it comes to everything except paddling the Kiddiyak. Her one capsize is always fresh on her mind when she gets near that boat. She took a little confidence building paddle near the launch. Then Annika took a turn. She paddled in it once at age three when we first tested the boat in the thawed back yard ice rink. Yesterday she also paddled it along the shore at the launch.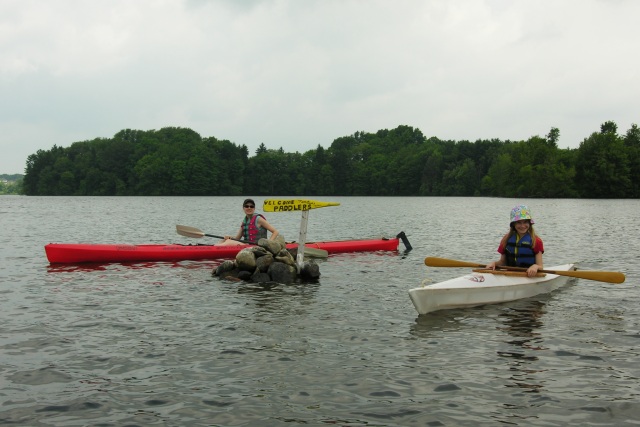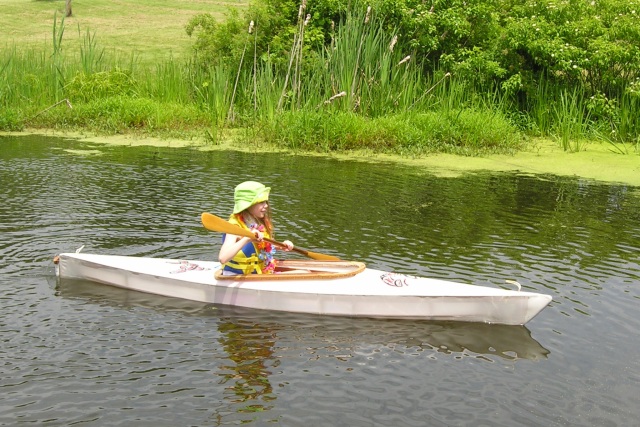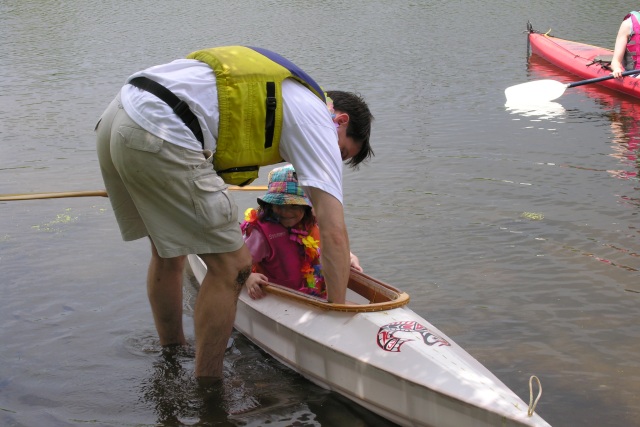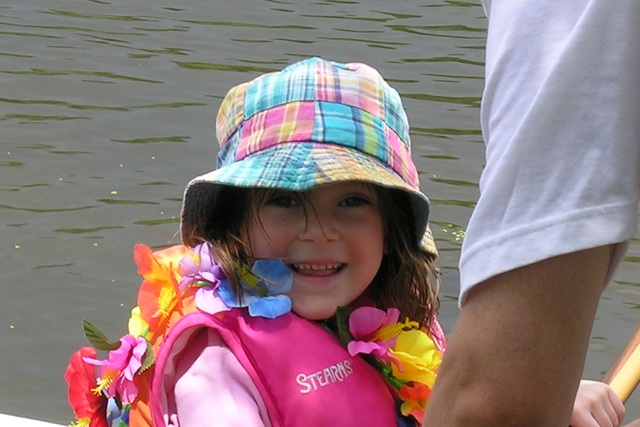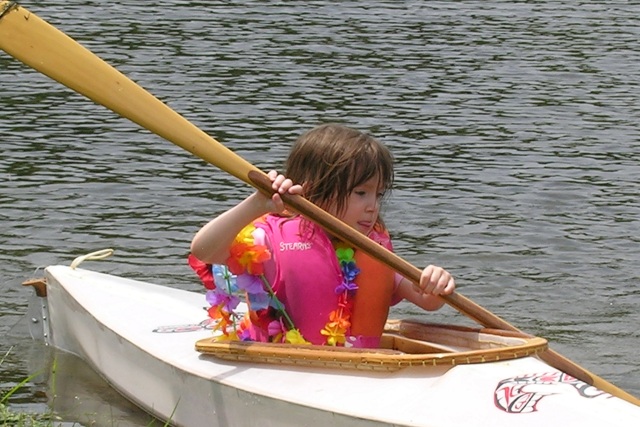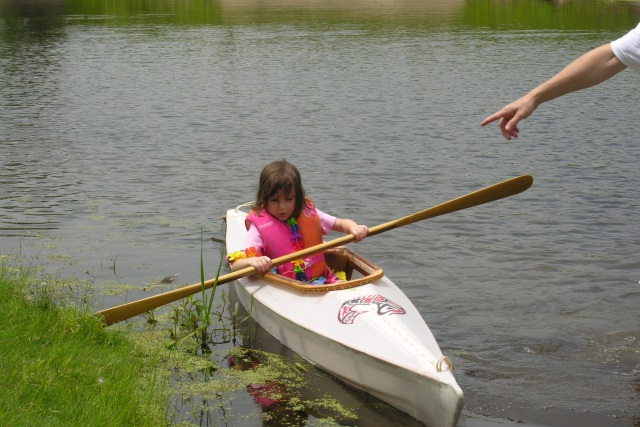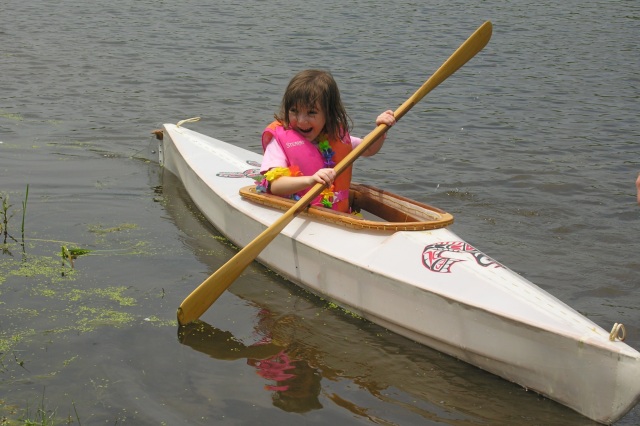 Chinese Fortune Cookies "In Your Underwear"
Years ago my family adopted the common joke of adding "... between the sheets" or "... in bed" to the end of fortune cookie readings. It's funny, but not something that is appropriate while dining with children. Last summer in Alaska we had dinner in a Japanese restaurant with my parents and Uncle Mark. I came up with children-appropriate alternative to "... between the sheets"; we now add: "... in your underwear" at the end of our fortune cookie readings. To celebrate Joan's birthday last night Papa treated the family to dinner at Hibachi Japan. Some of our fortunes read: "Encourage me, and I will not forget you... in your underwear.", "Take a vacation, you will have unexpected gains... in your underwear.", and "Efficiency is doing better what is already been done... in your underwear.".