Thanks for visiting Uncle Mark!
Uncle Mark's whirlwind visit was great but short. Arriving on Christmas Eve, and having to endure (I mean enjoy) a Kelly Bash, didn't leave Mark much time to spend with the girls, but he filled it well by visiting and playing games. We miss him already.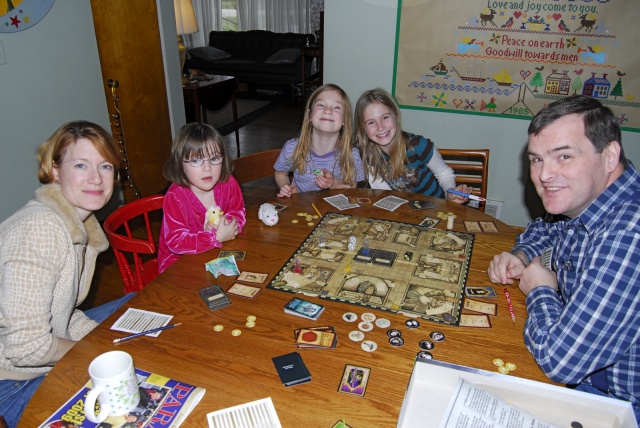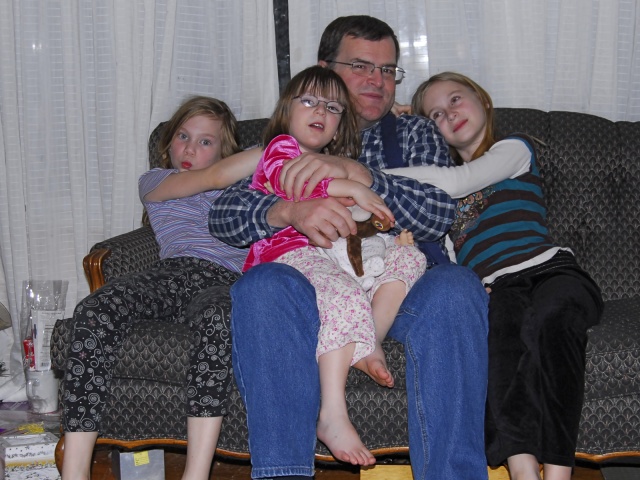 I saw this hawk land in the big Norway Maple behind our house; I never got an un-obscured view of him before he flew away. Papa said it was a Red Shouldered Hawk.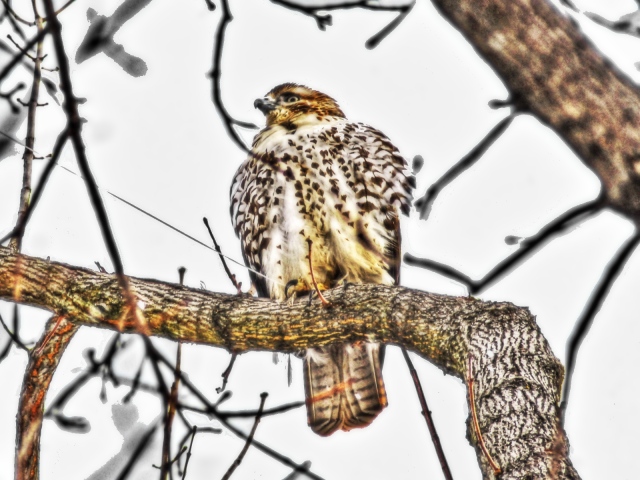 "I'd kind of kill them" - referring to the "bad people" after hearing about the latest hijack attempt.
"No, but I used to." - After being asked if she could talk to snakes (because she has a slightly forked tongue).
(Scan)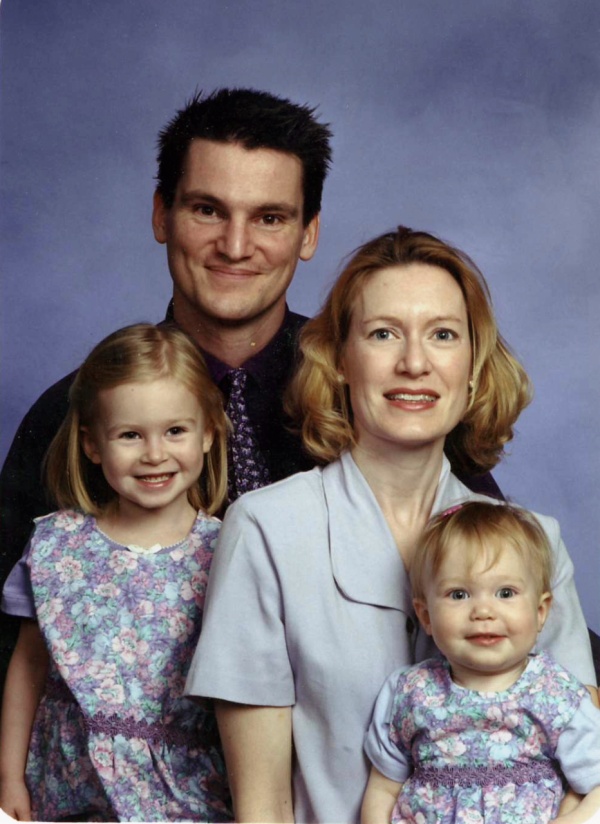 I updated my "Dave's Wacky Cars" page a few weeks ago and just found and added this photo of my first bug today.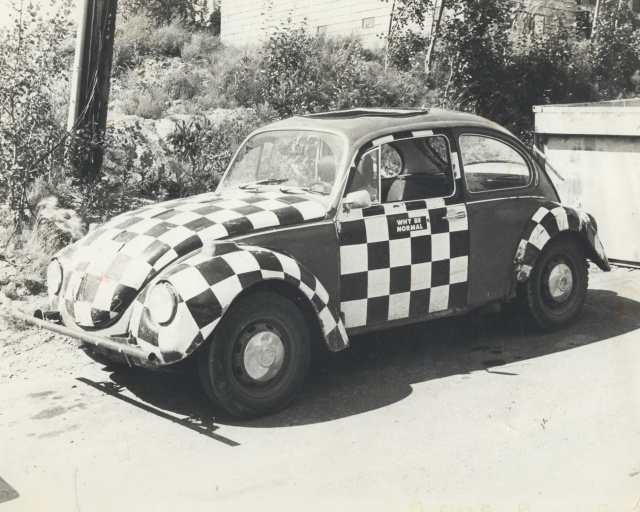 Why Be Normal Checkered Bug
Anchorage Junior Nordic League
This photo is the only piece of evidence I have that I was once a cross country ski coach/instructor with Anchorage Junior Nordic League. I believe this photo was from 1993; I'm second from the right - crazy pants - standing. I had the slowest of the youngest in the league and enjoyed the experience greatly.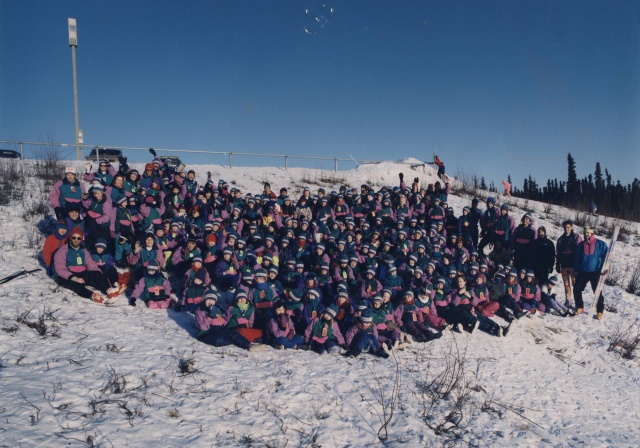 I made a page of my old class photos from elementary school and am compiling basic data (occupation, location, marital status and children) for my sixth grade classmates. I've always been intrigued by sociology, people and demographics, so I find it fascinating what happens to a group of kids after 30 plus years. I also made a few slideshows from photos from my 20 year high school class reunion.
Homepage Bio and Link Organization
We added a bio to at the top of the homepage since many folks who visit our site don't actually know us or who we are. I also reorganized and categorized the links on the home page by topic. Finally, I've restructured how I'm naming the current blog which means that the old "...blog.htm" page is now an index of old blogs by month and current blogs are at their permanent address.