(and they came bearing gifts)
9-7-2010 ~ Blog #347 ~ David & Joan.
Grandma and Grandpa have been visiting for the past week. Tomorrow they head to Massachusetts for my father's 60th high school reunion. They will return in a week and stay with us for another week.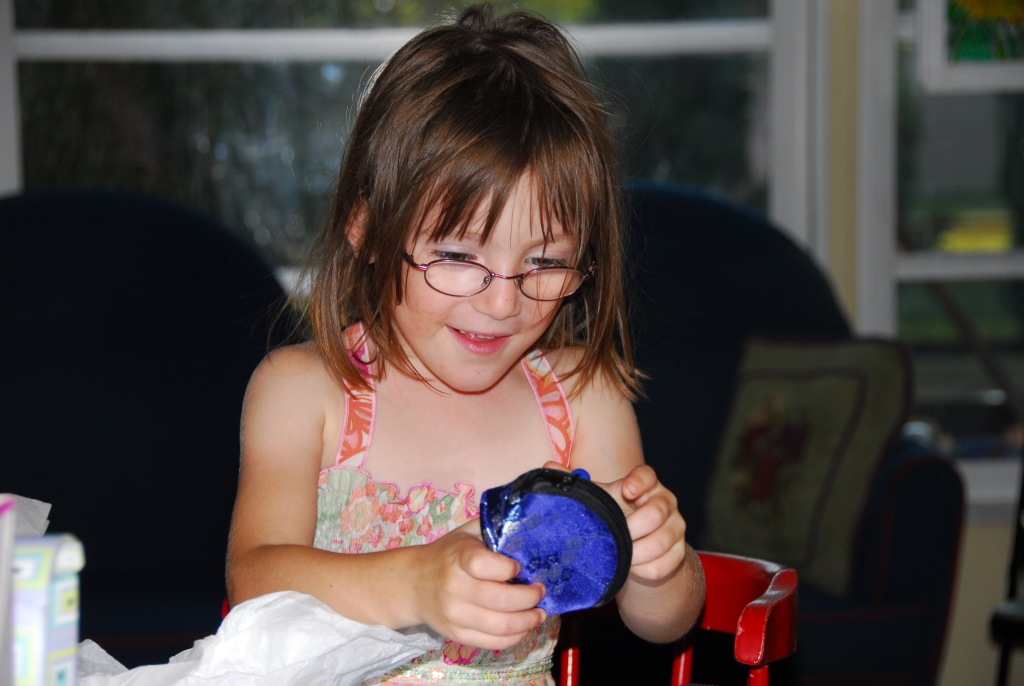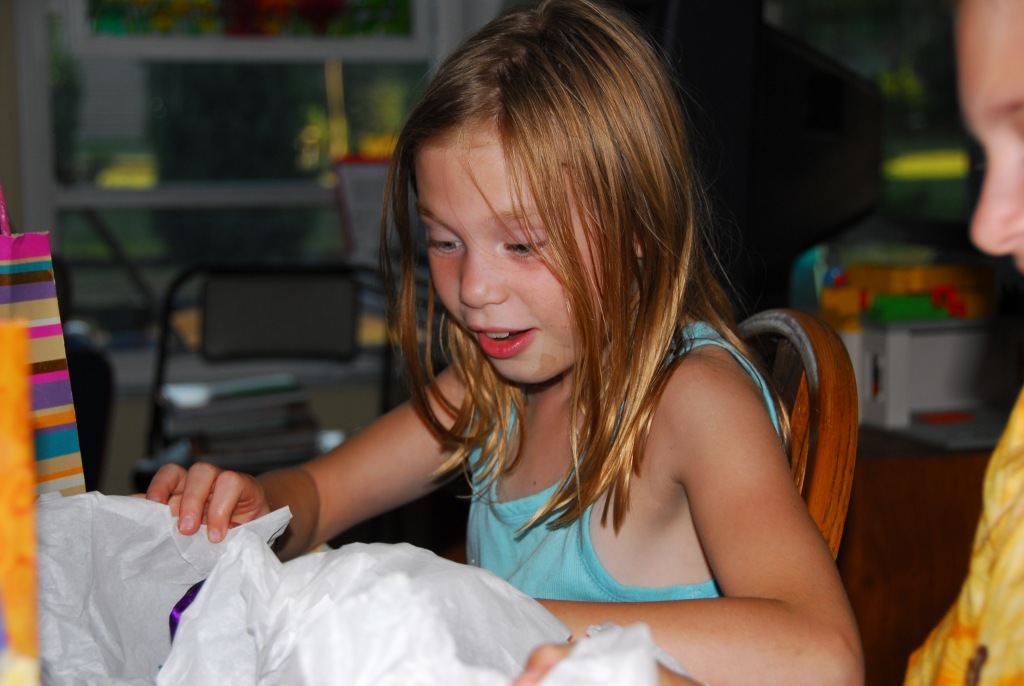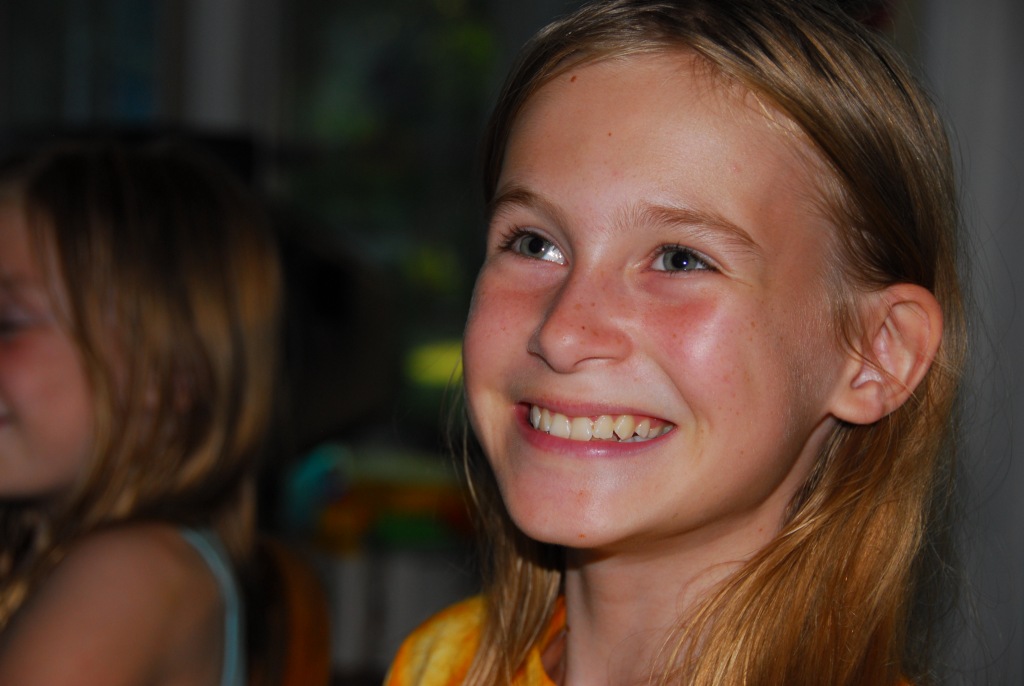 The girls and friends playing at the Merry-Go-Totter and Treehouse.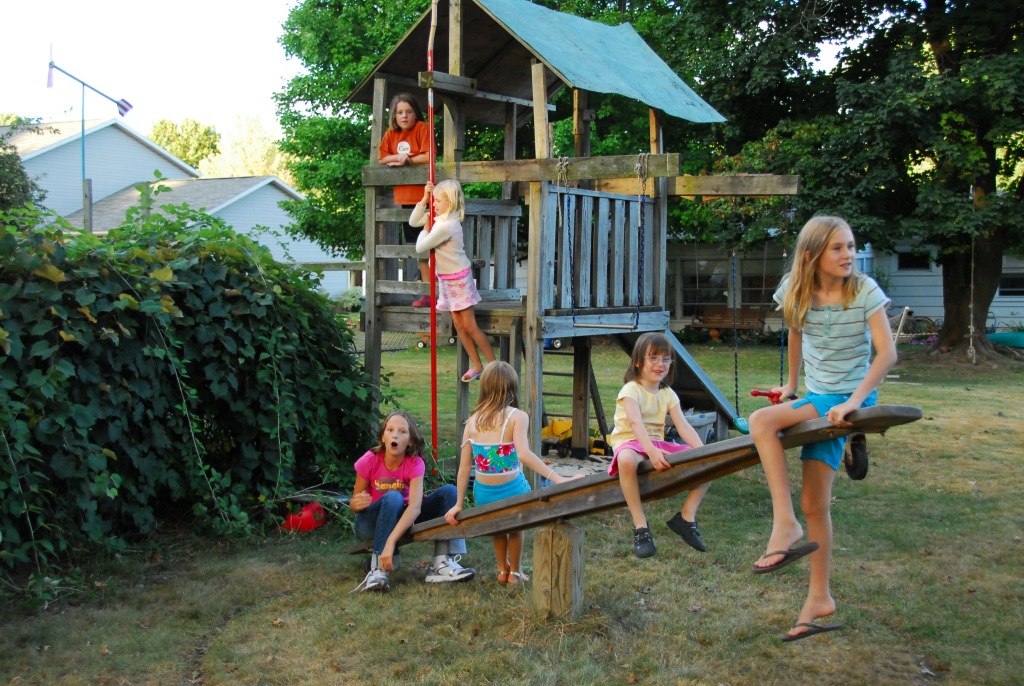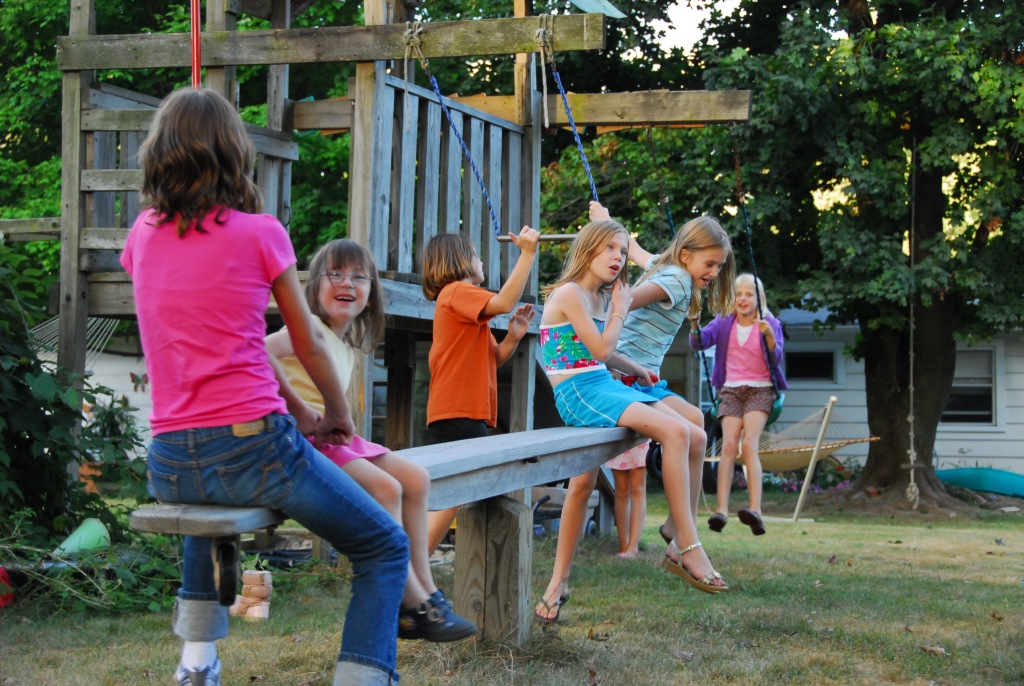 The mornings are cool and crisp, but we've been taking the Stang with the top down no matter what.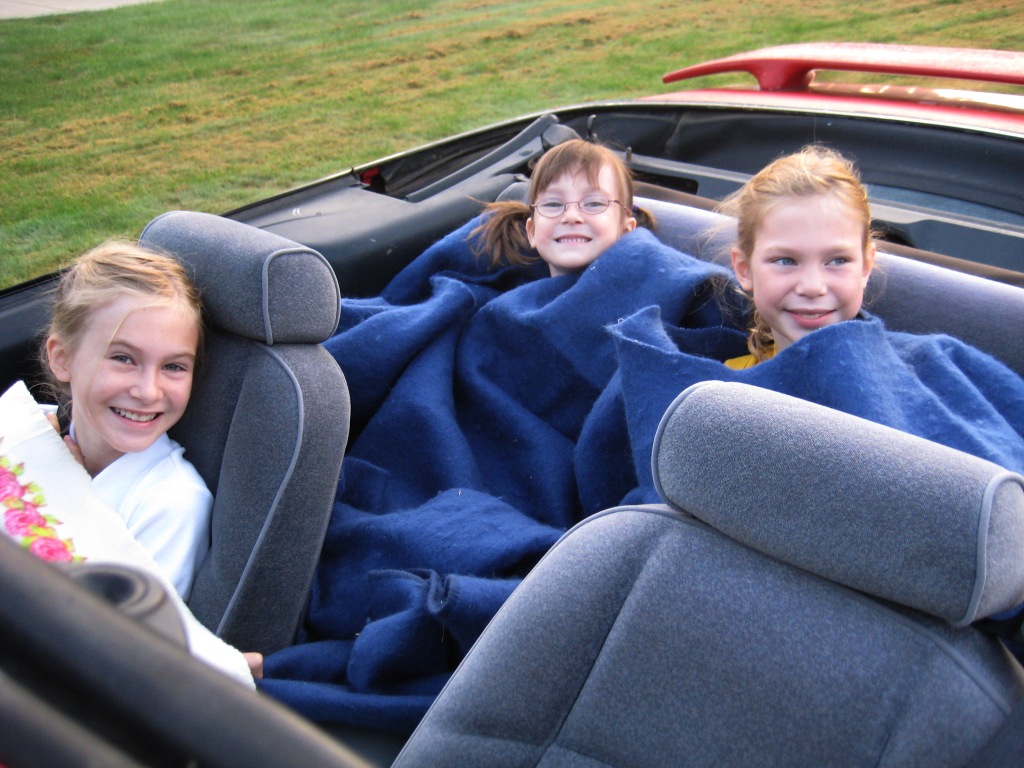 I went garage sailing with Mom on Saturday, two of my finds are pictured below.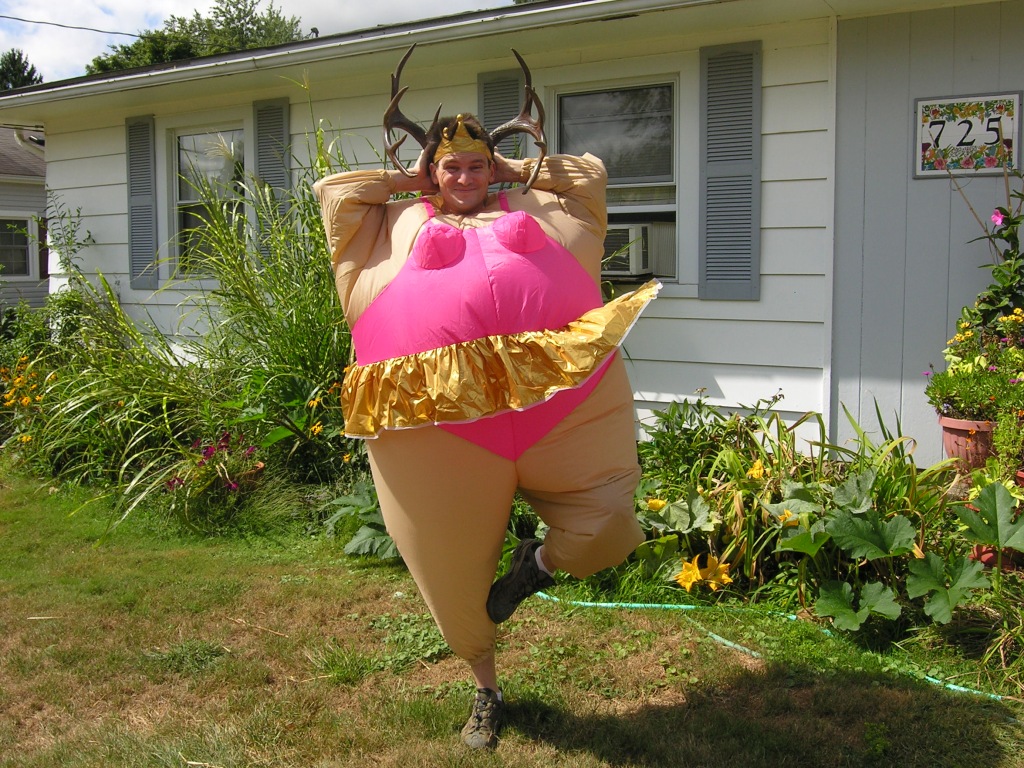 Happy Fourteenth Anniversary David and Joan
Yesterday we celebrated our 14th wedding anniversary. Grandma and Grandpa Hall cooked a lovely roast beef dinner.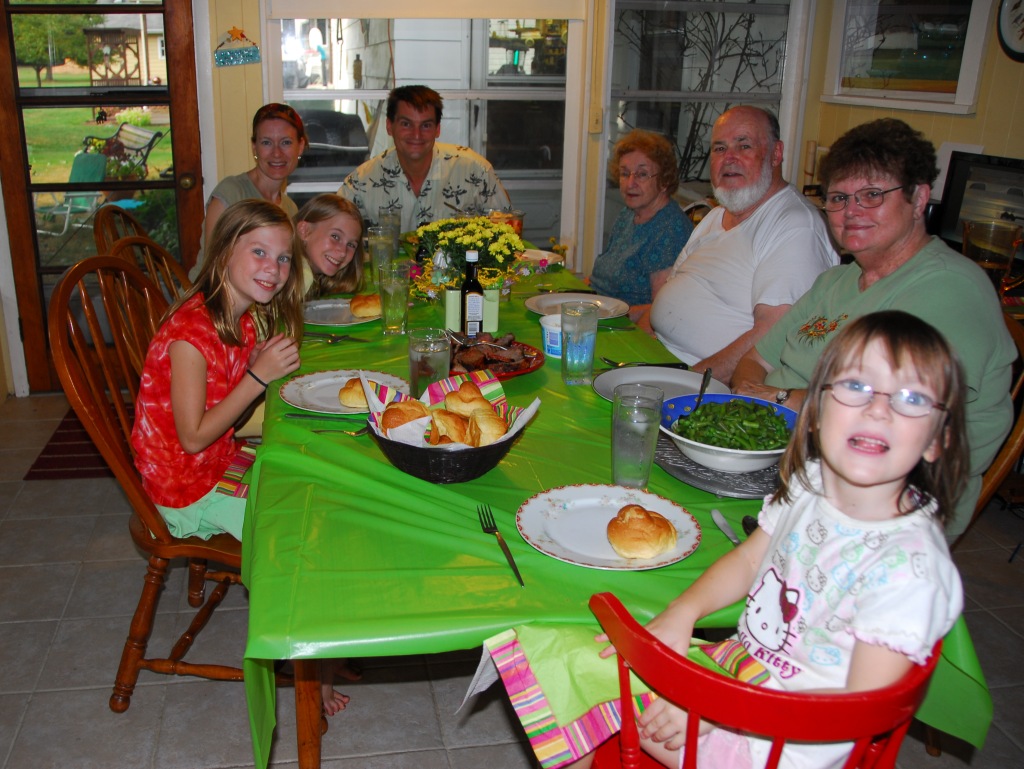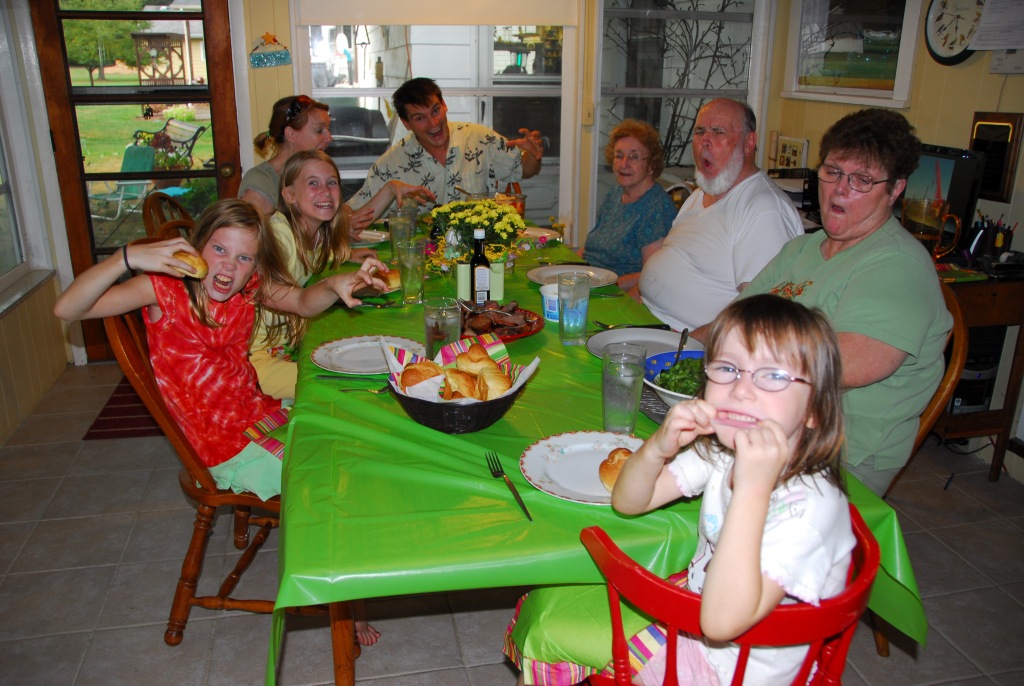 Some joker told the girls that a certain species of tree tastes like either vanilla or strawberry. We noticed afterward a Google search left open for: "tree bark that tastes like vanilla or strawberry". I think they were on to us.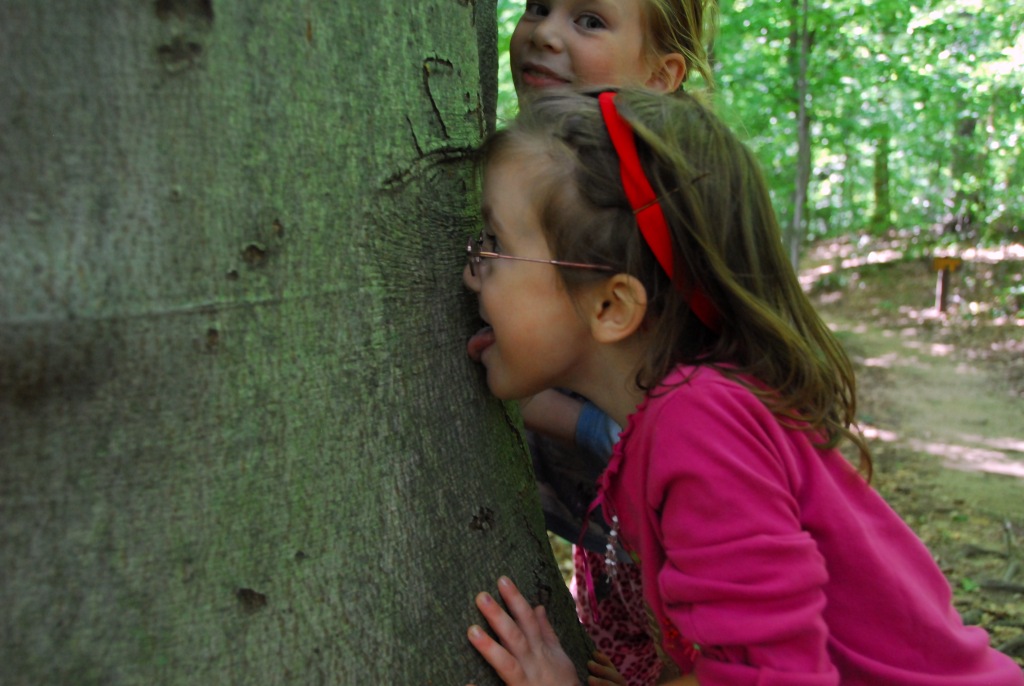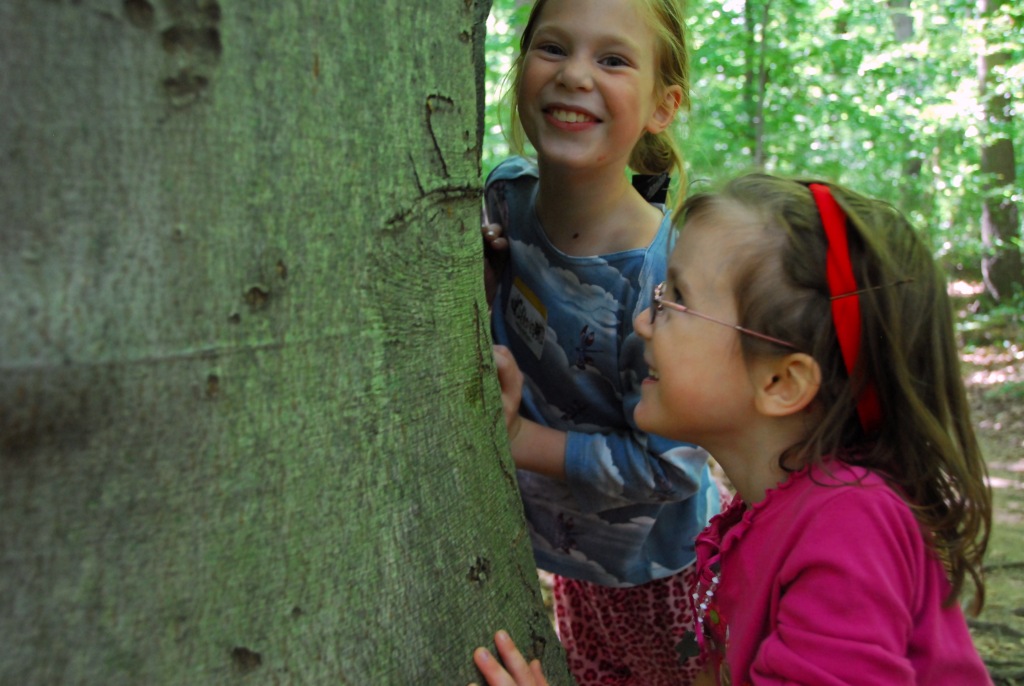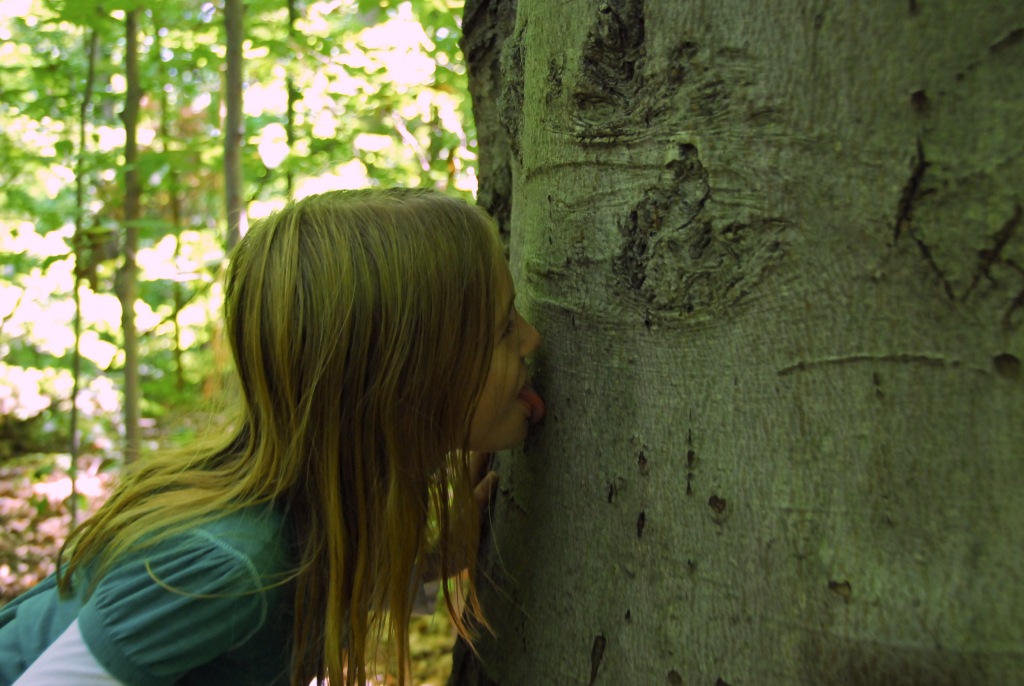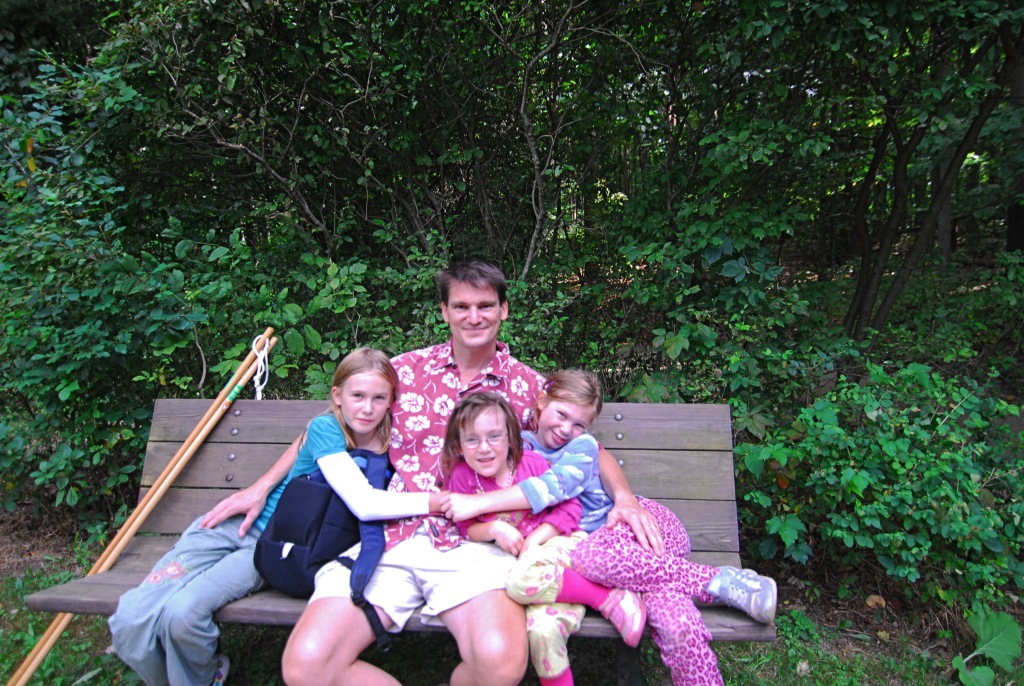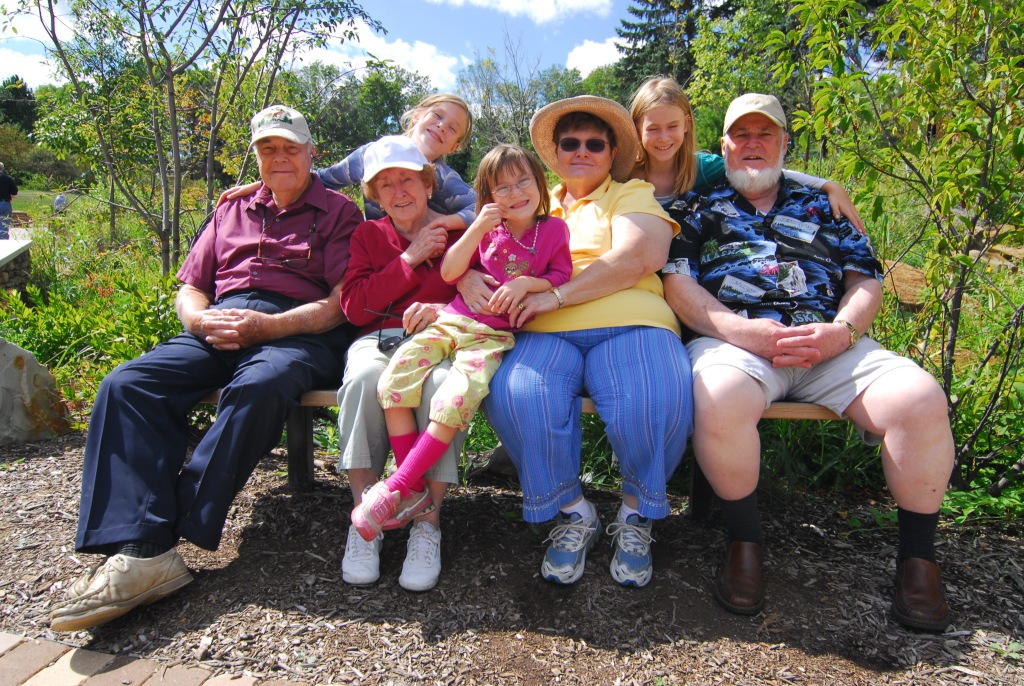 The girls with all four grandparents.
Svea climbed the pine tree behind the neighbor's shed to take this picture. Wish I could say this was our yard!