12-15-2010 ~ Blog #357 ~ David & Joan.
Brigitta turned nine today. Since we had a snow day yesterday and Svea will be out caroling with her class, we decided to celebrate her birthday yesterday. Actually, we celebrated her birthday in June (Brigitta's Harry Potter Birthday Party) because she has always wanted to have a summer party. And no, the frosting on the cake below is NOT TAR!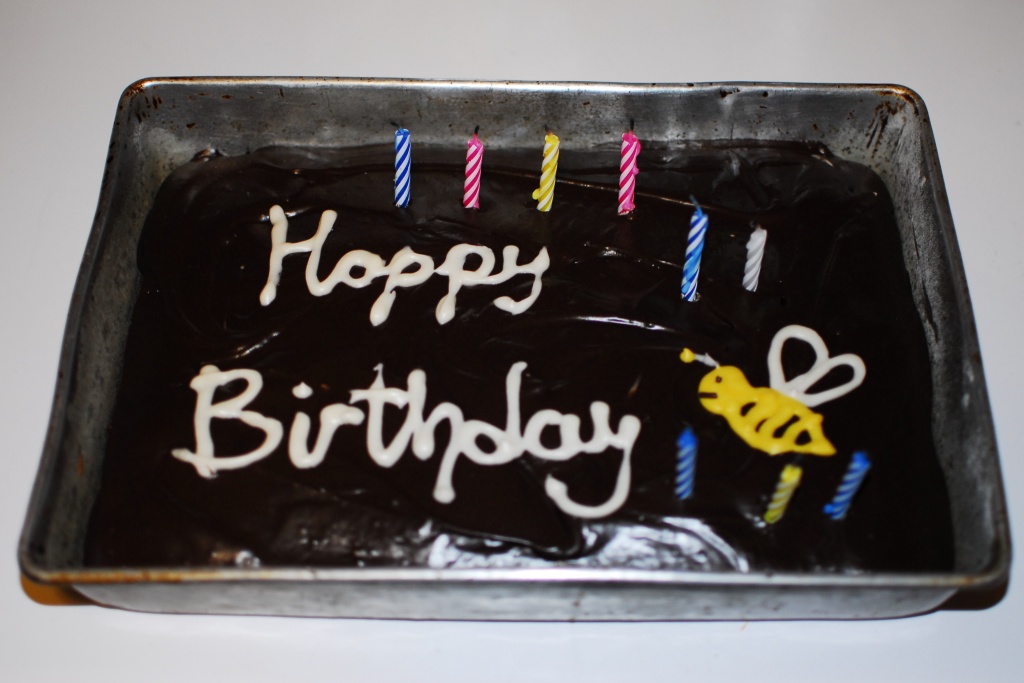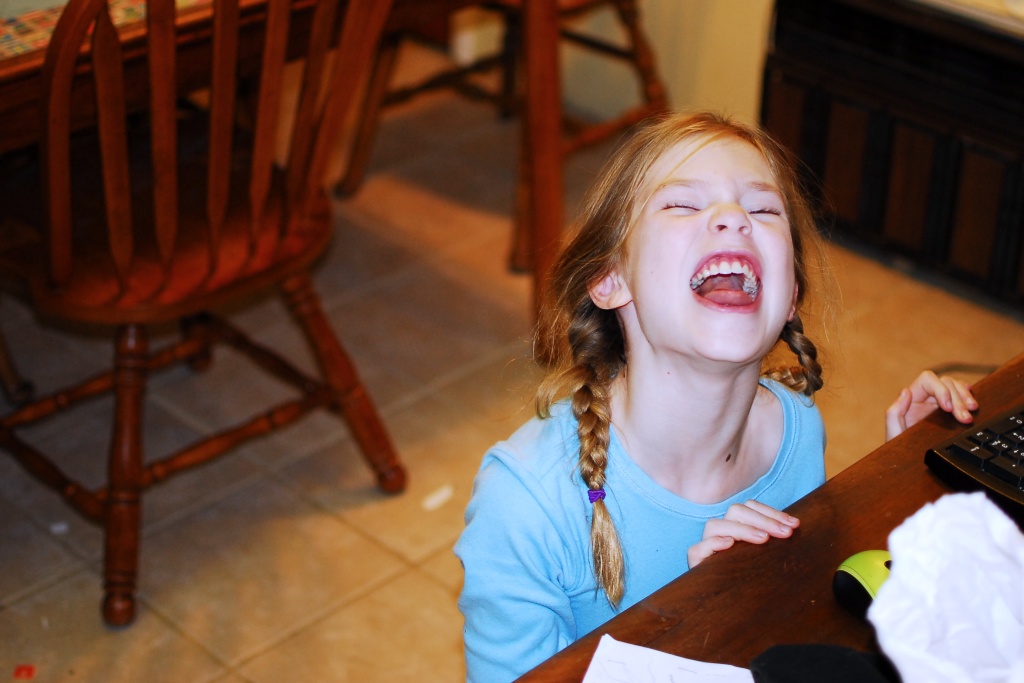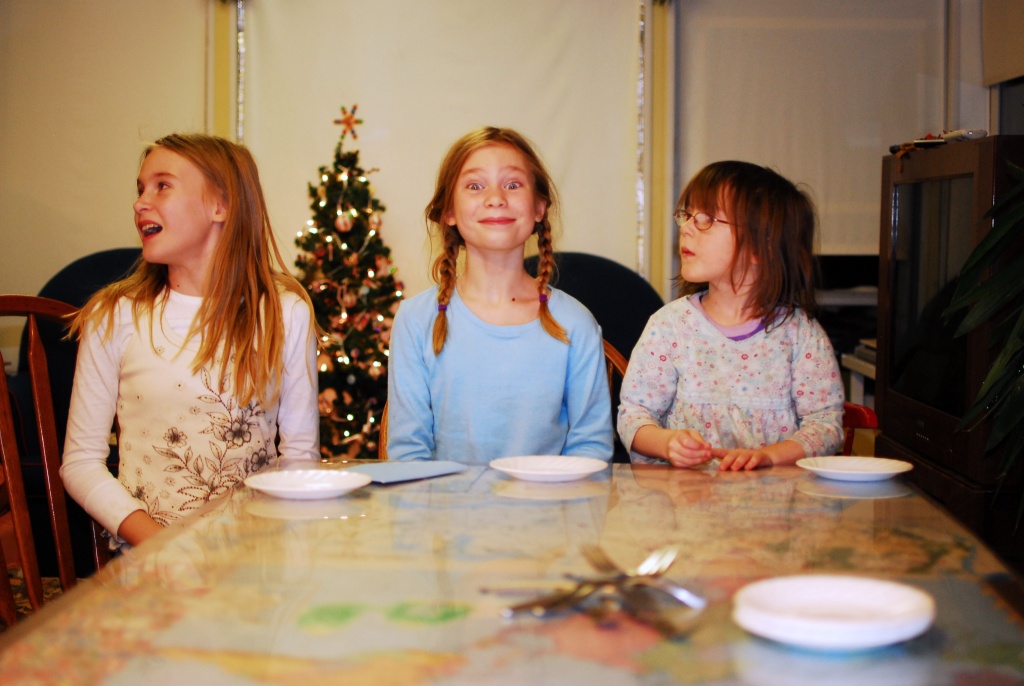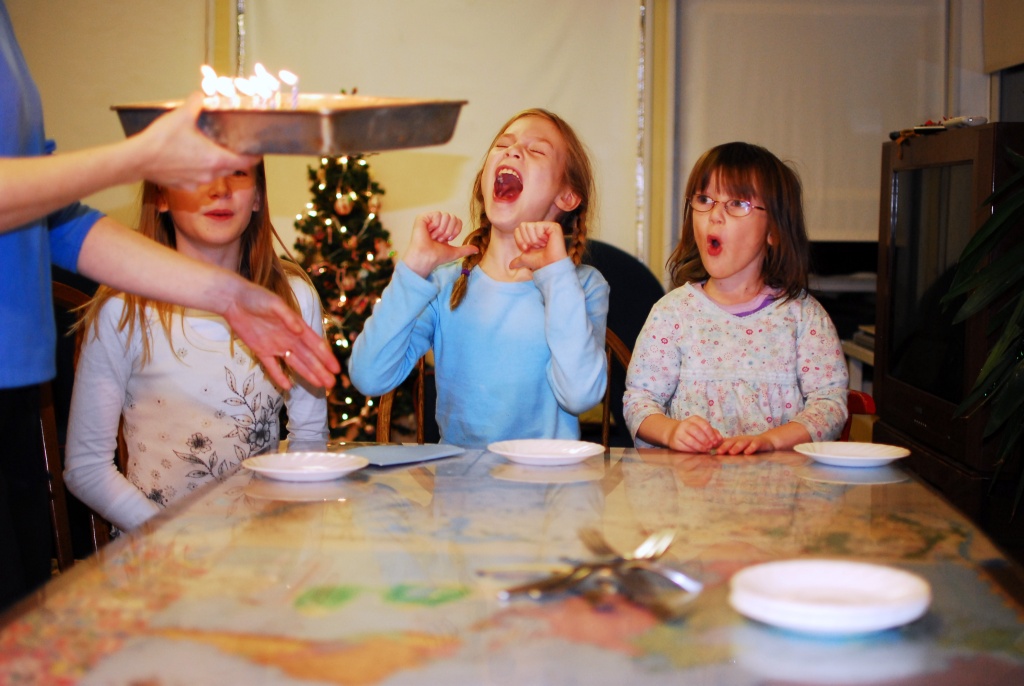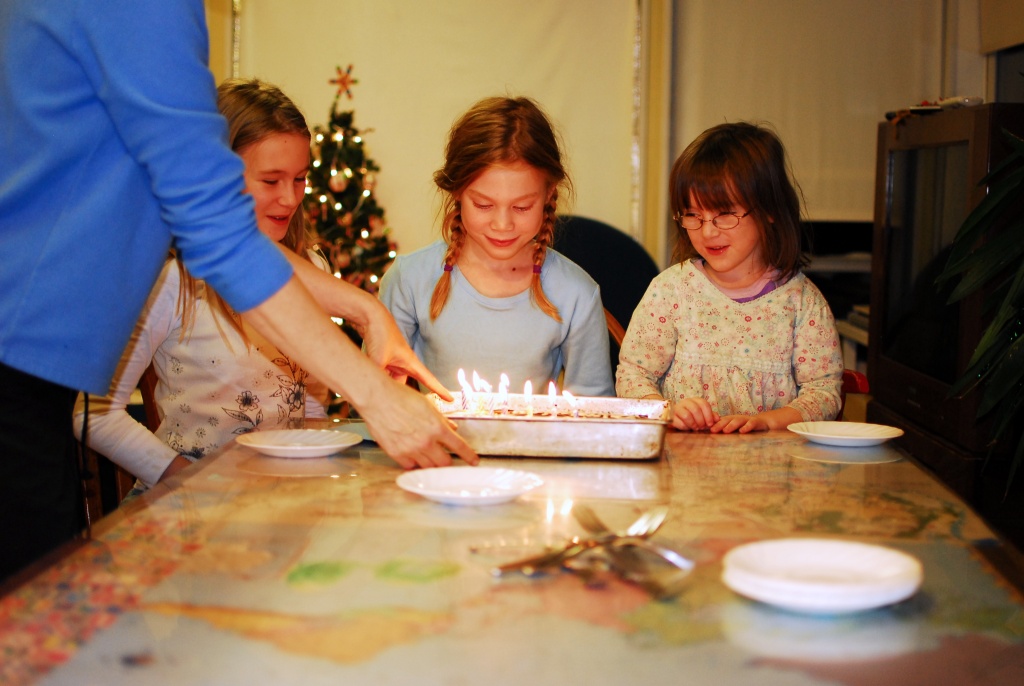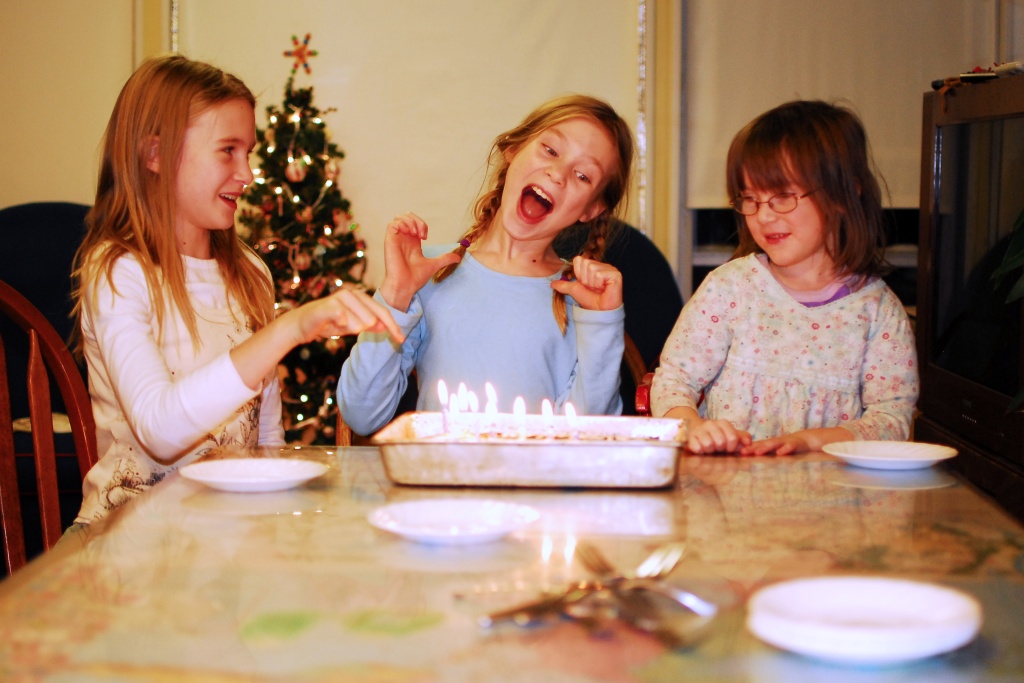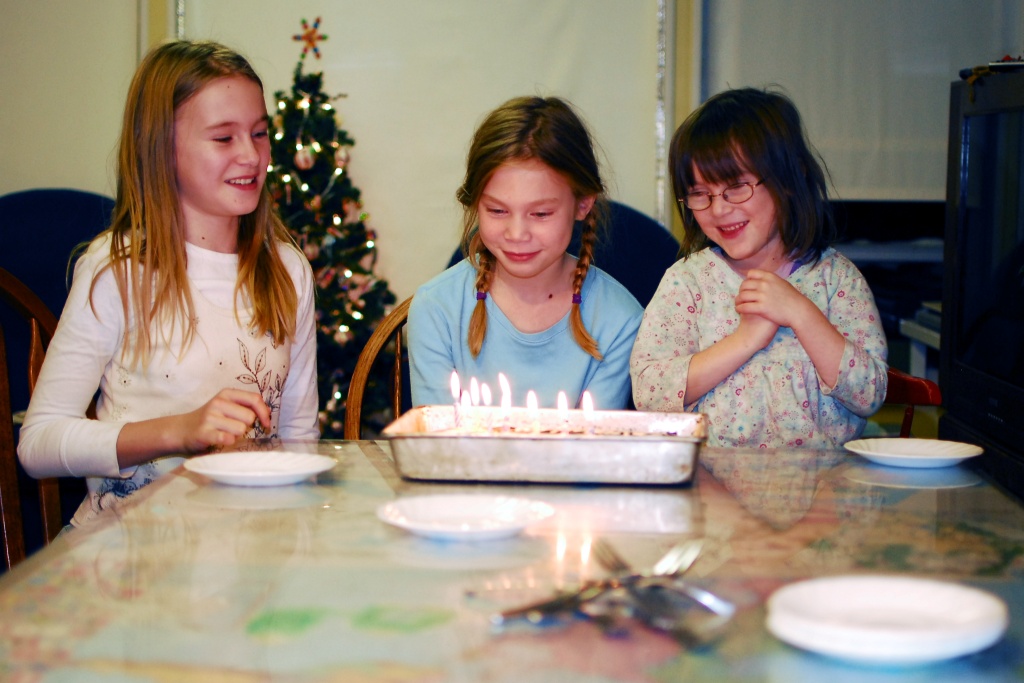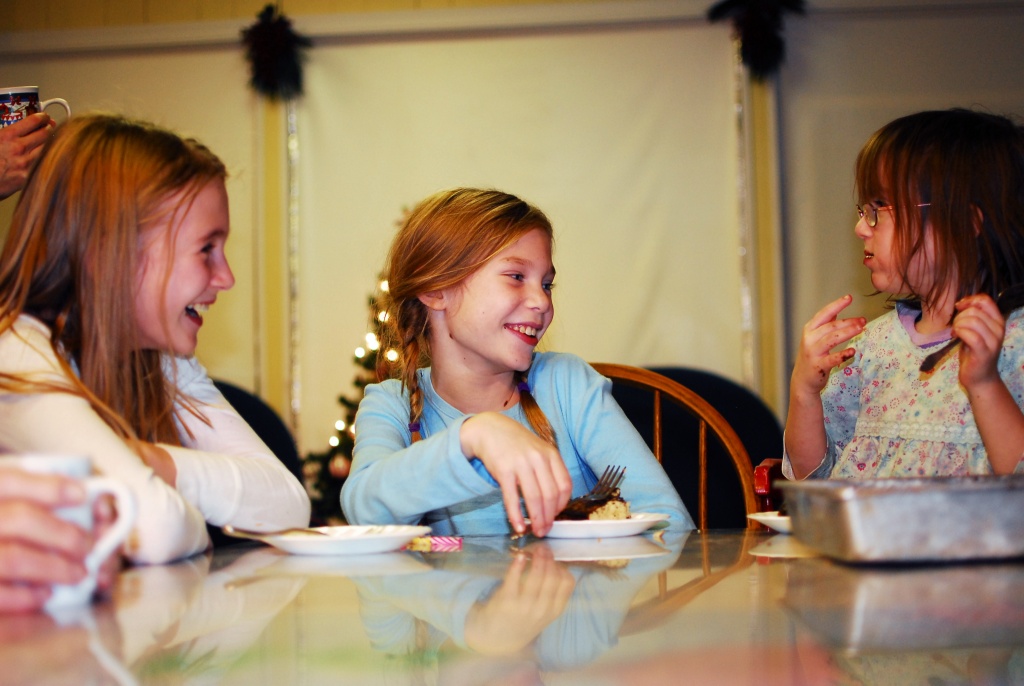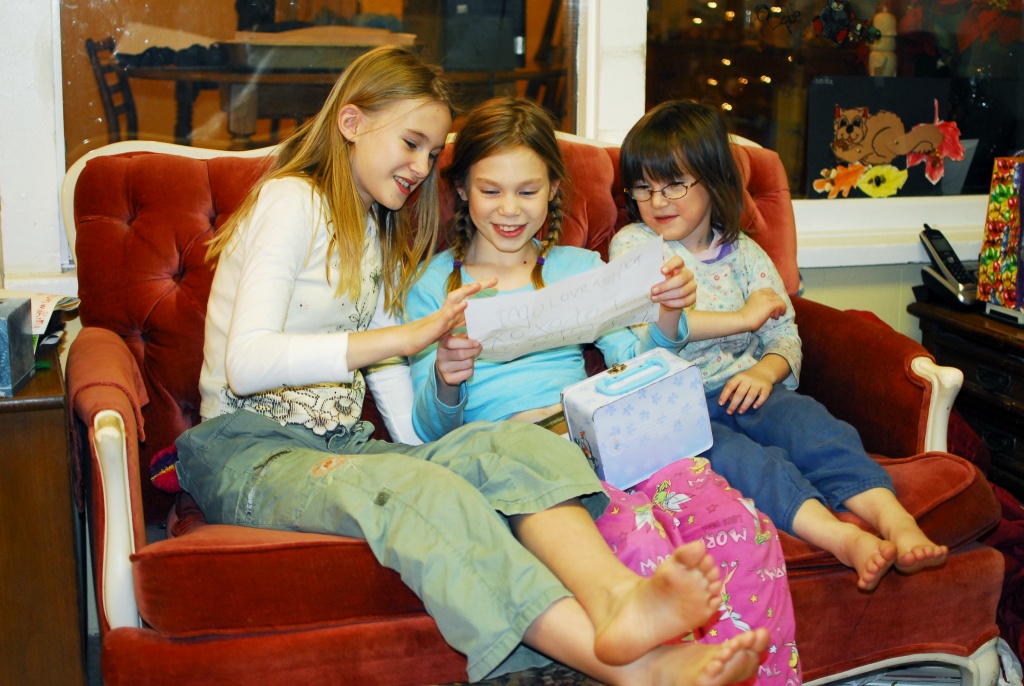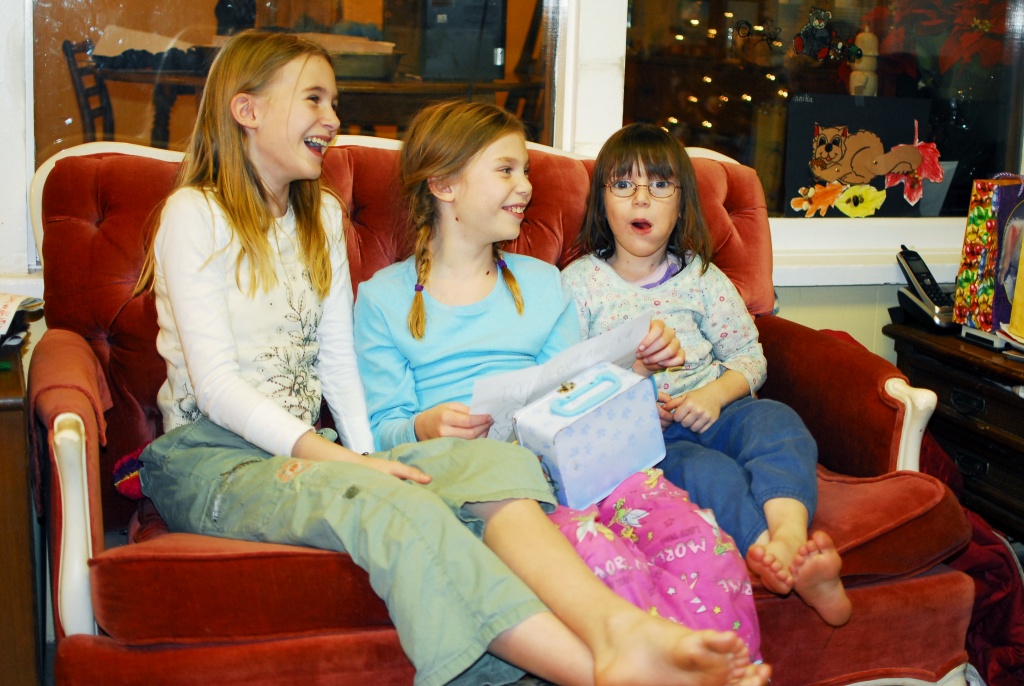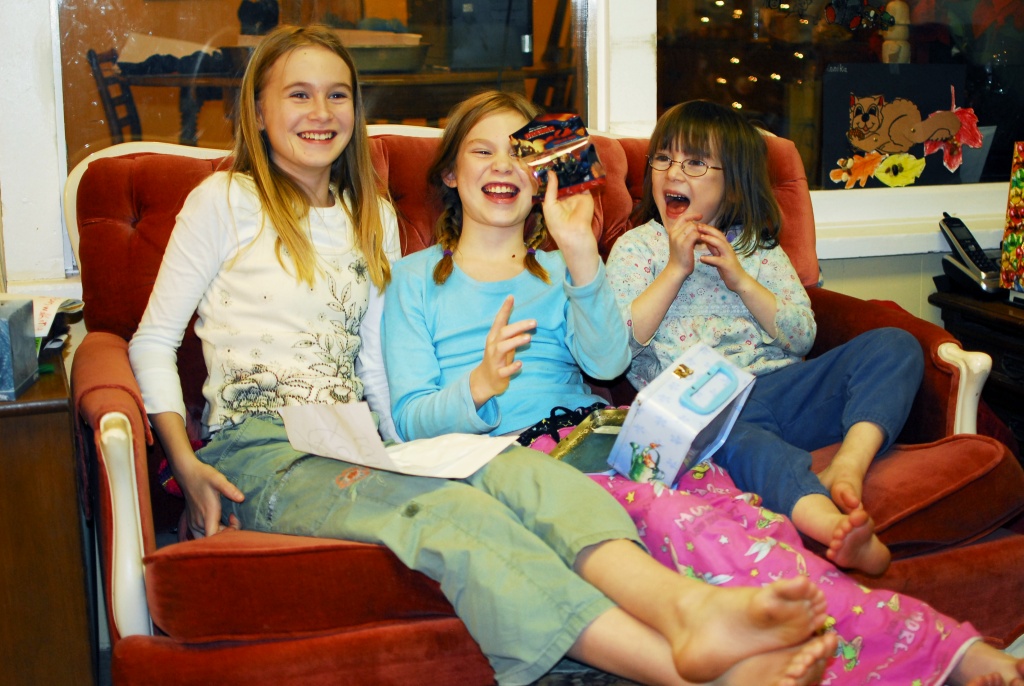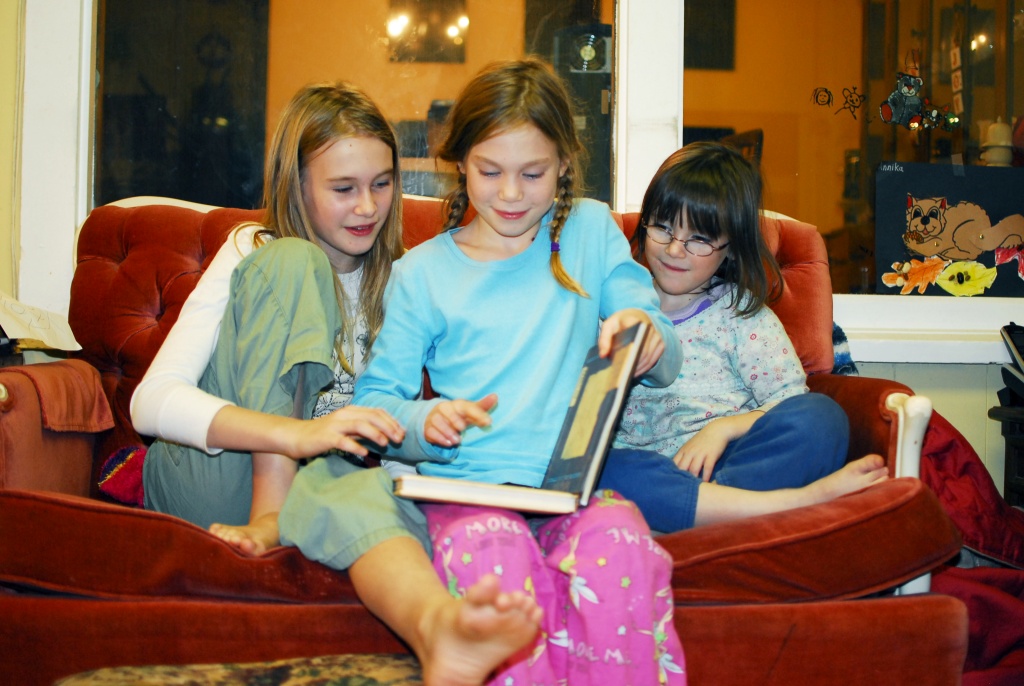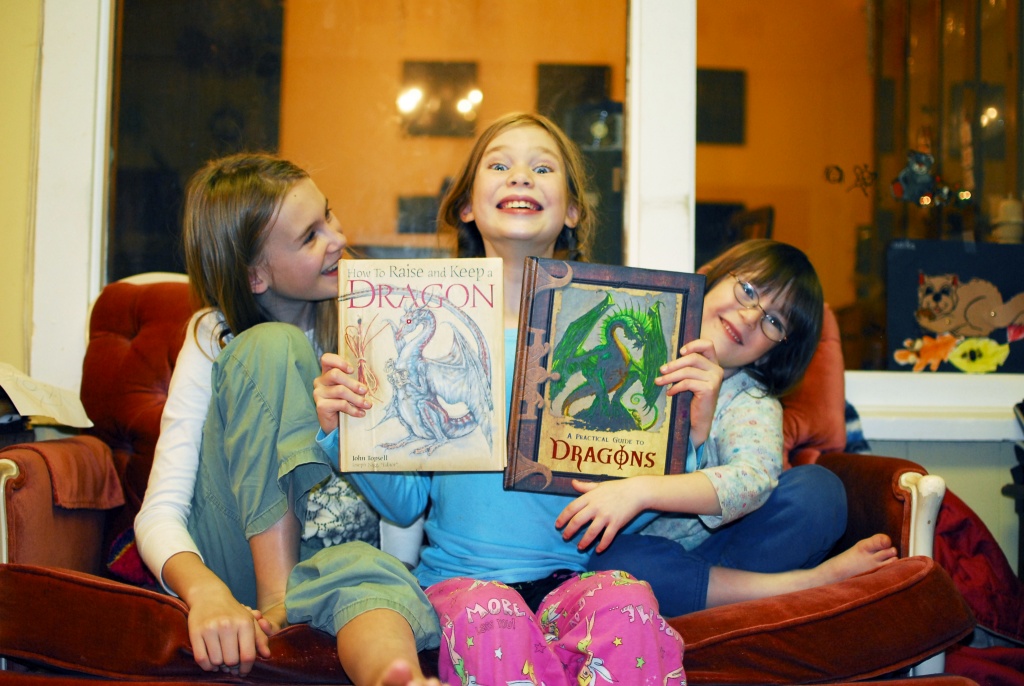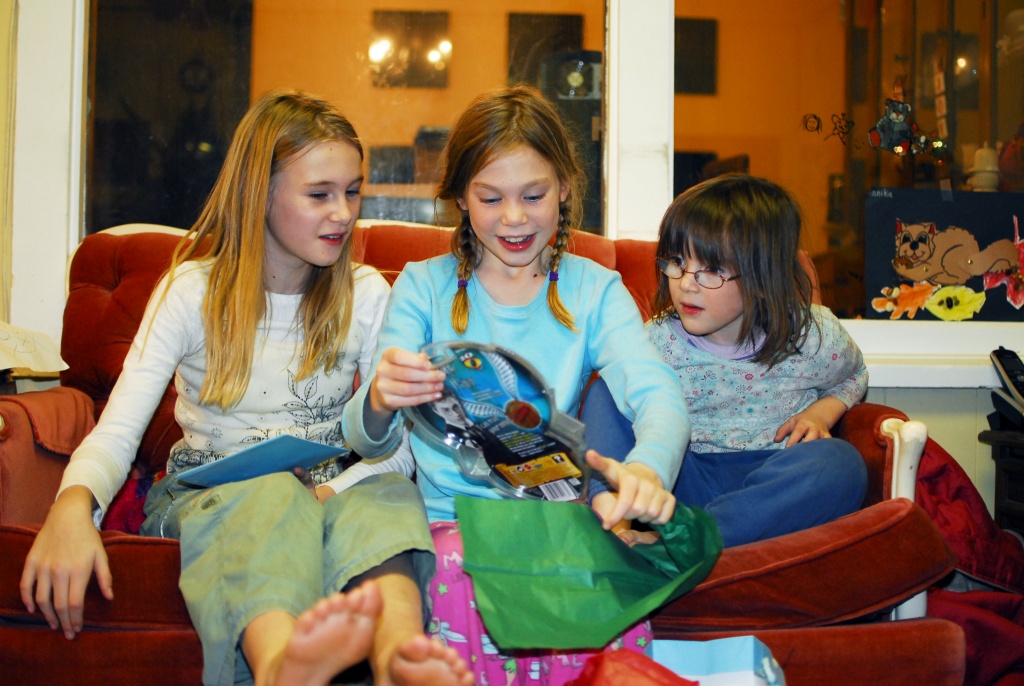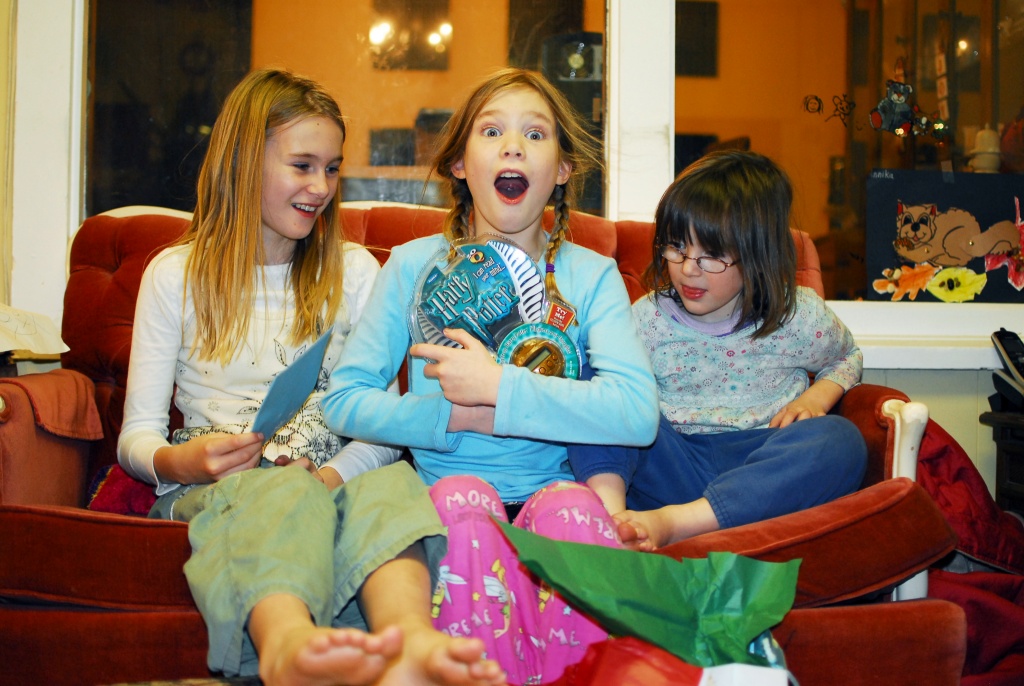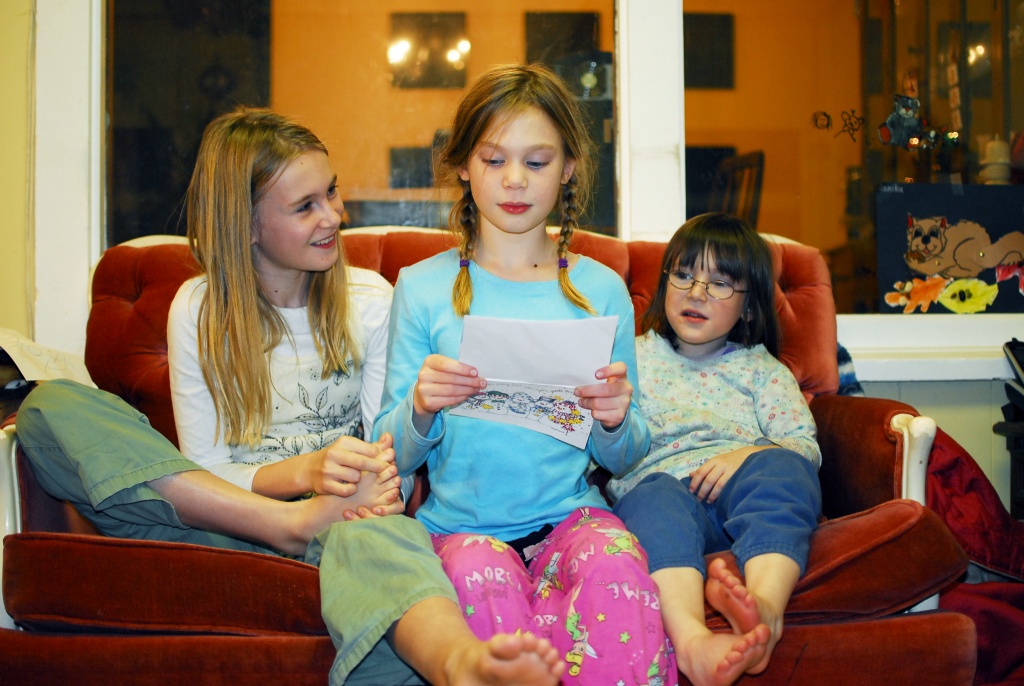 We started the week of with two snow days; it was awesome. I spent much of my time shoveling and snow blowing the driveway followed by packing and grooming the ski loop with the Ski-Doo and groomer-blade. The girls played outside a bit. I think we got about 15-17 inches and the ski trail should be skiable tomorrow.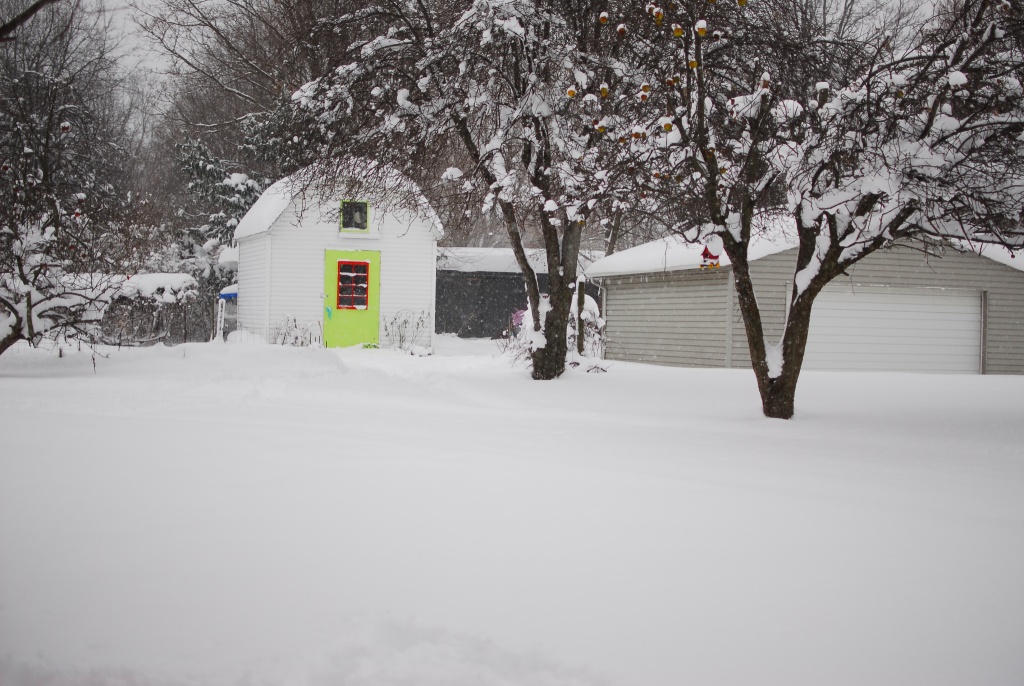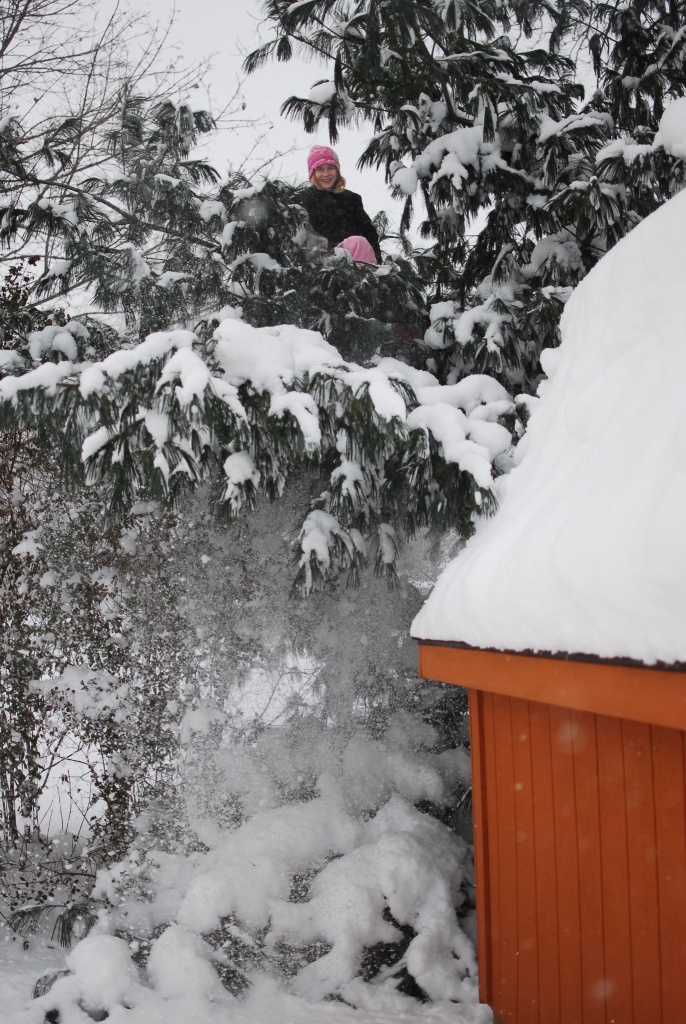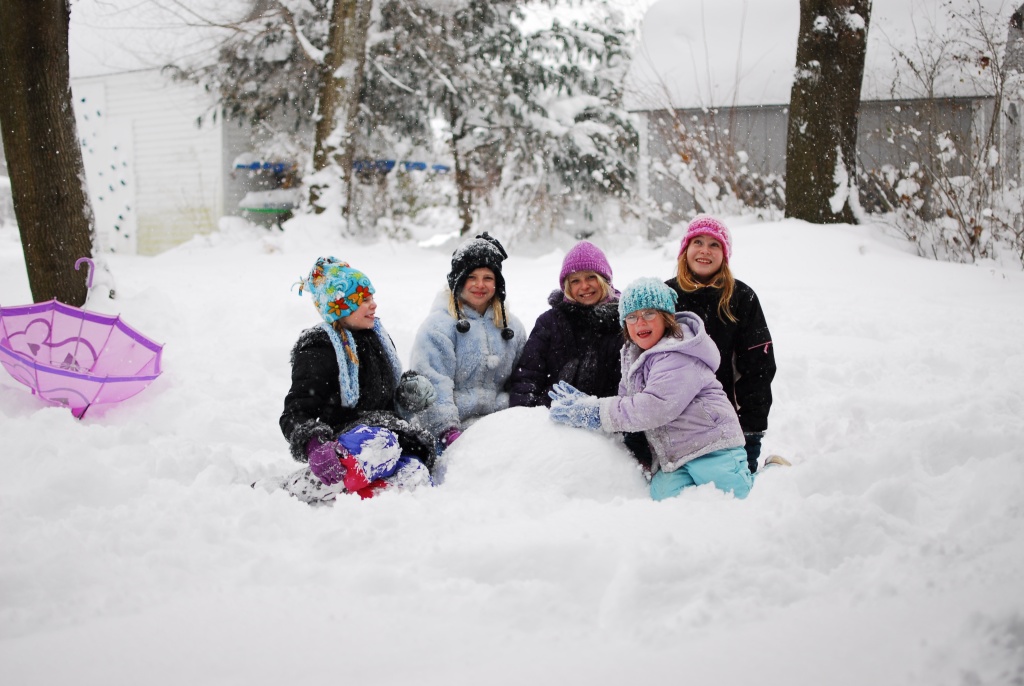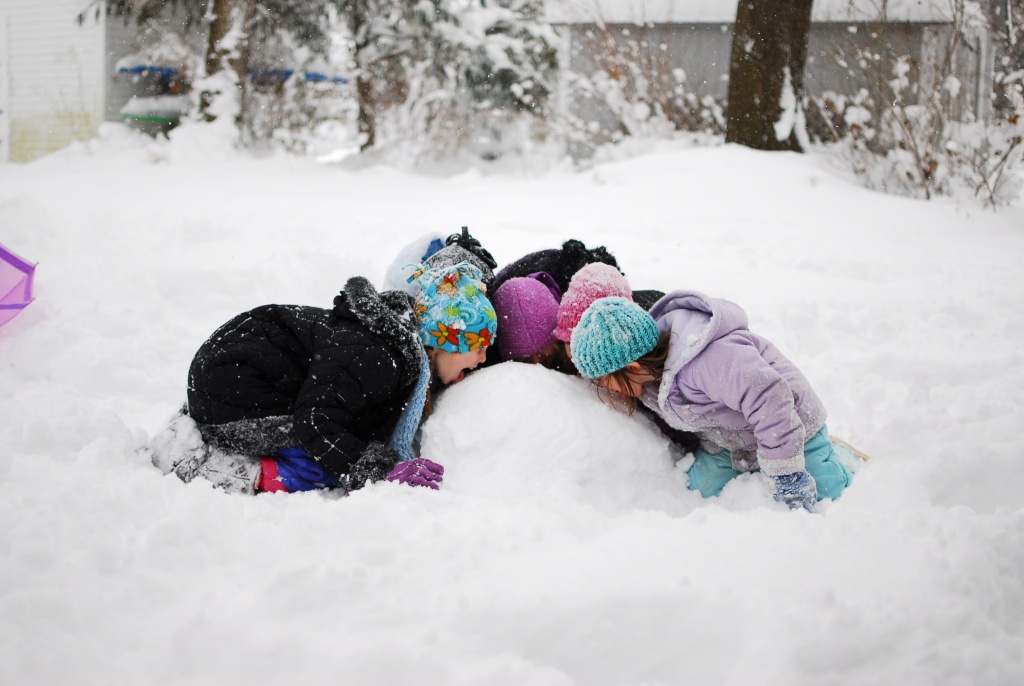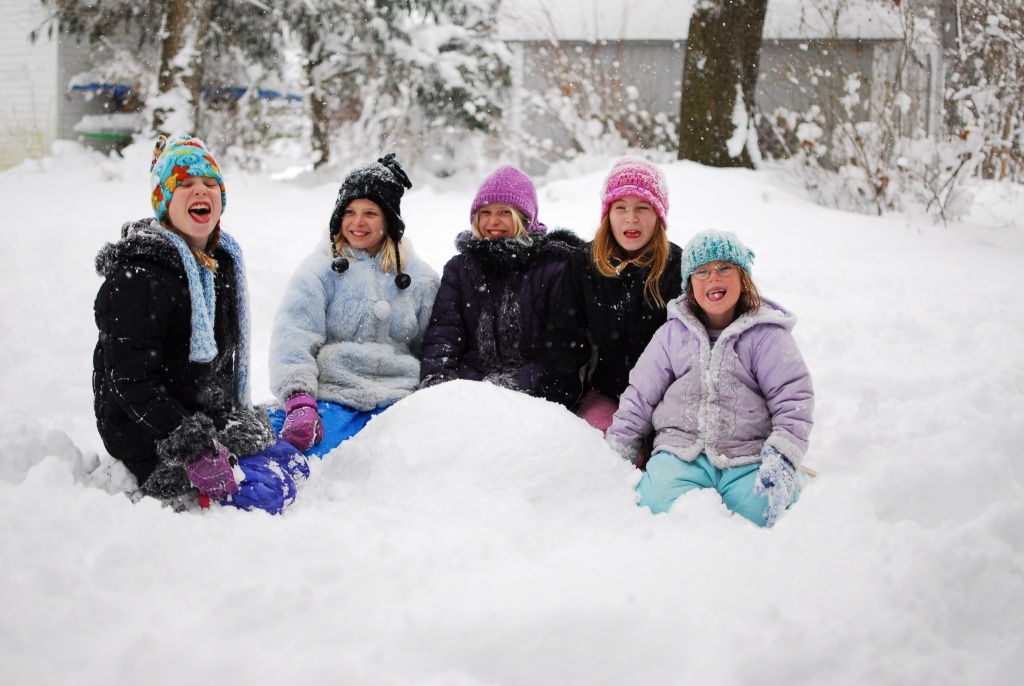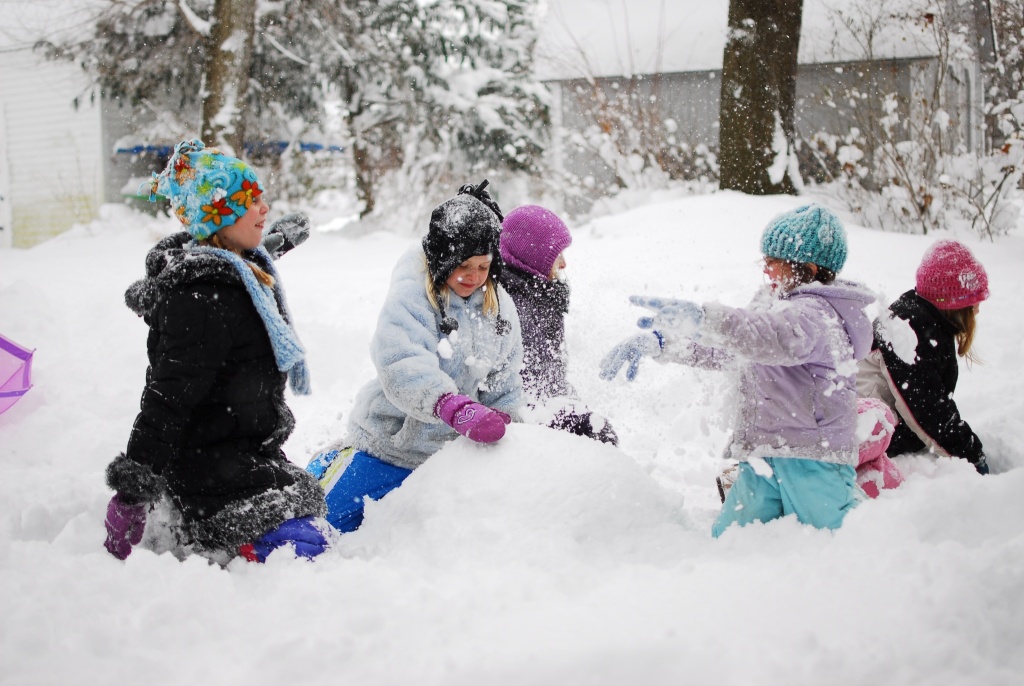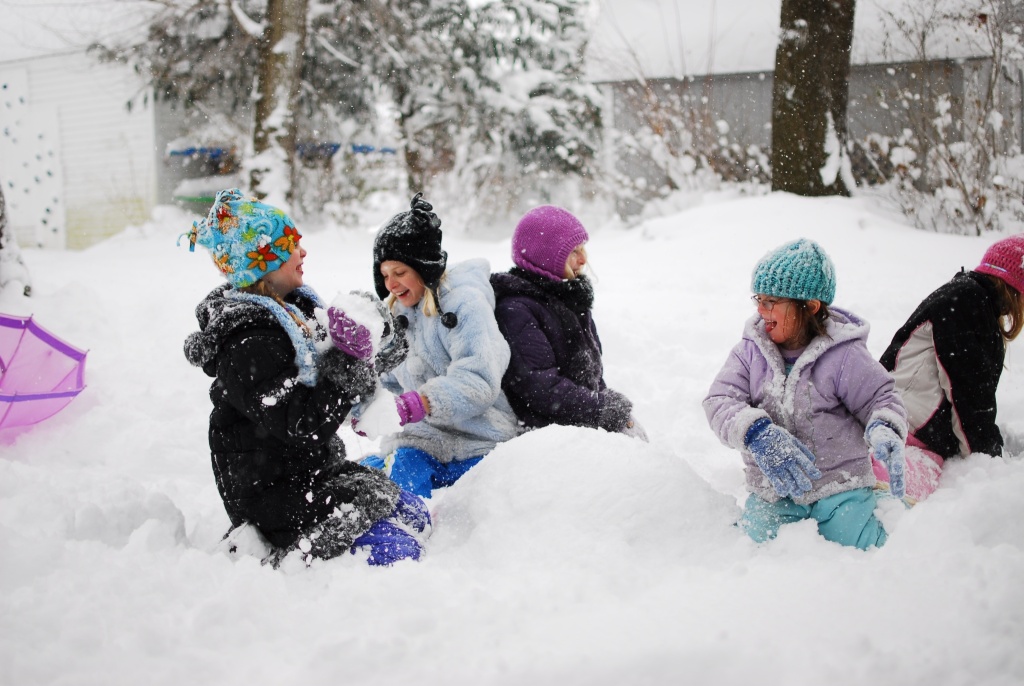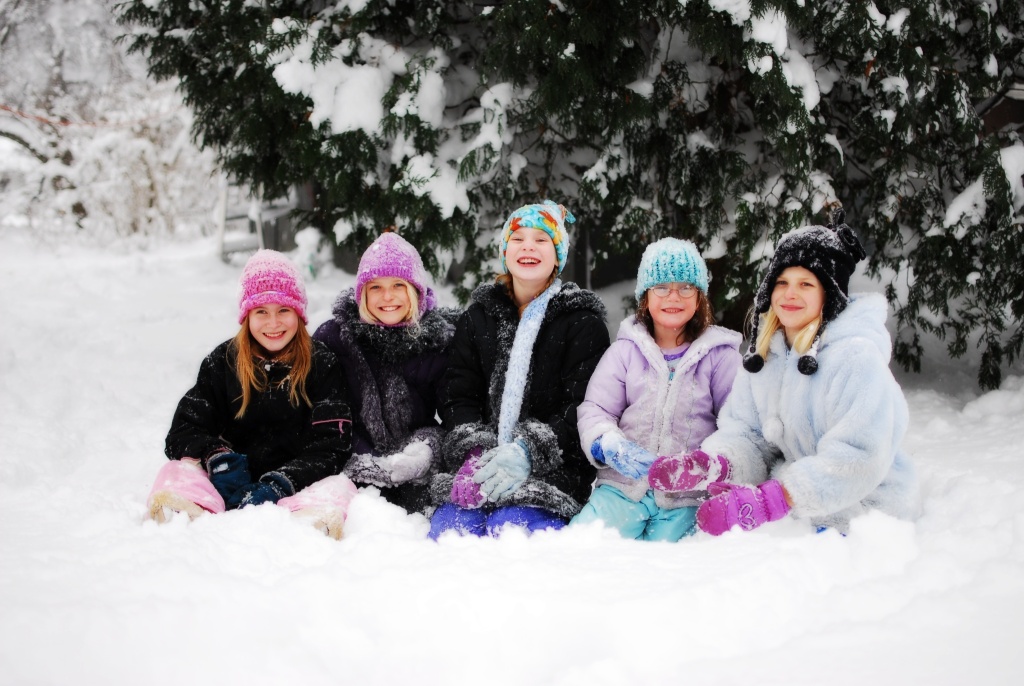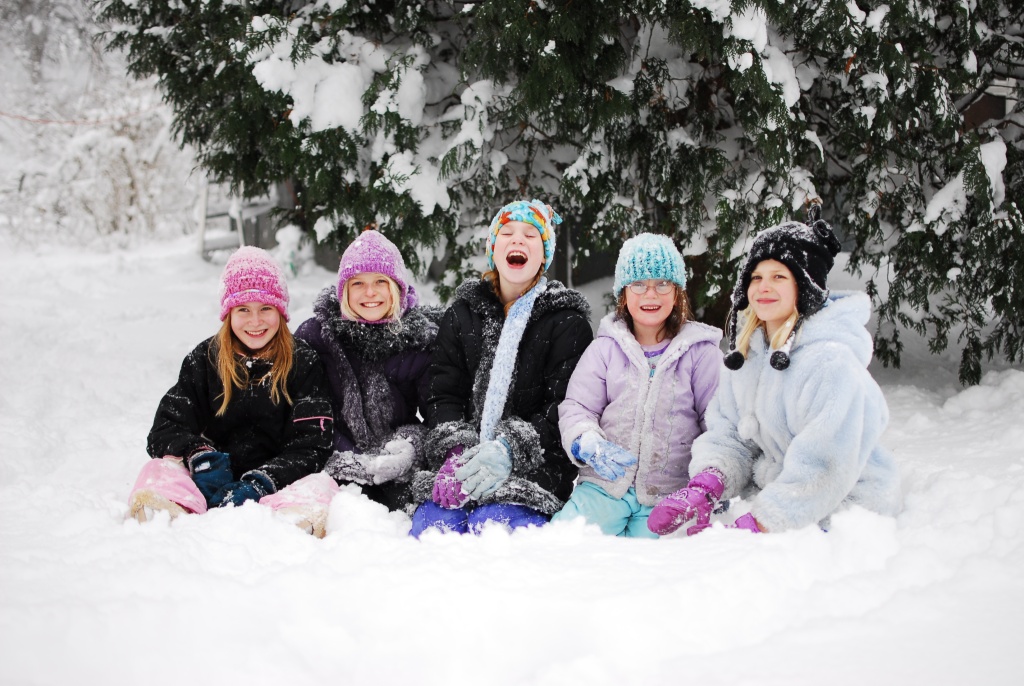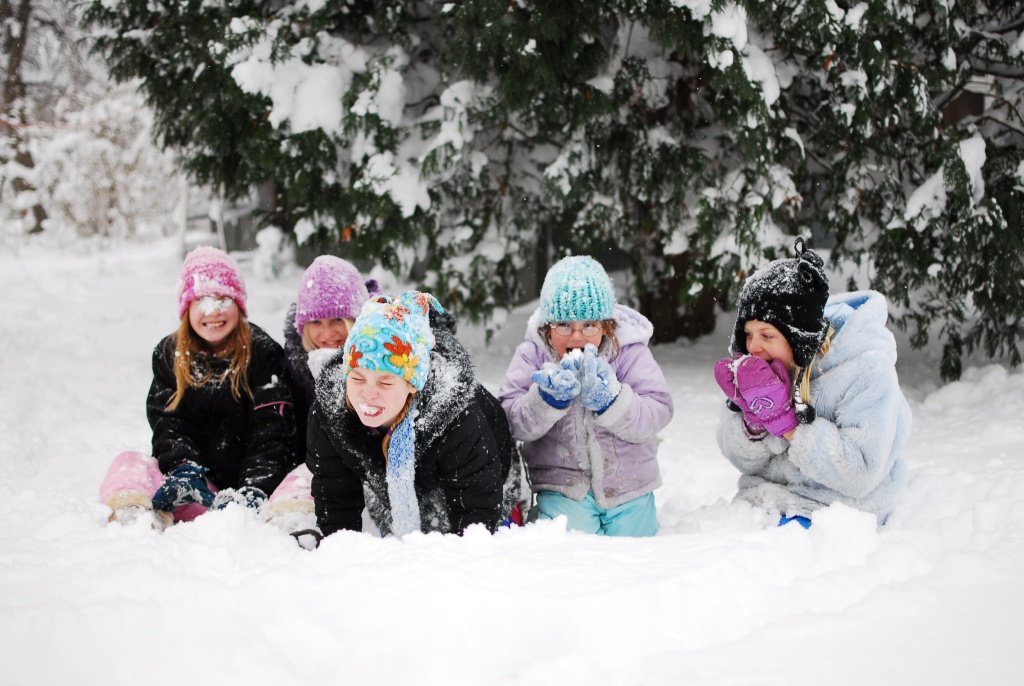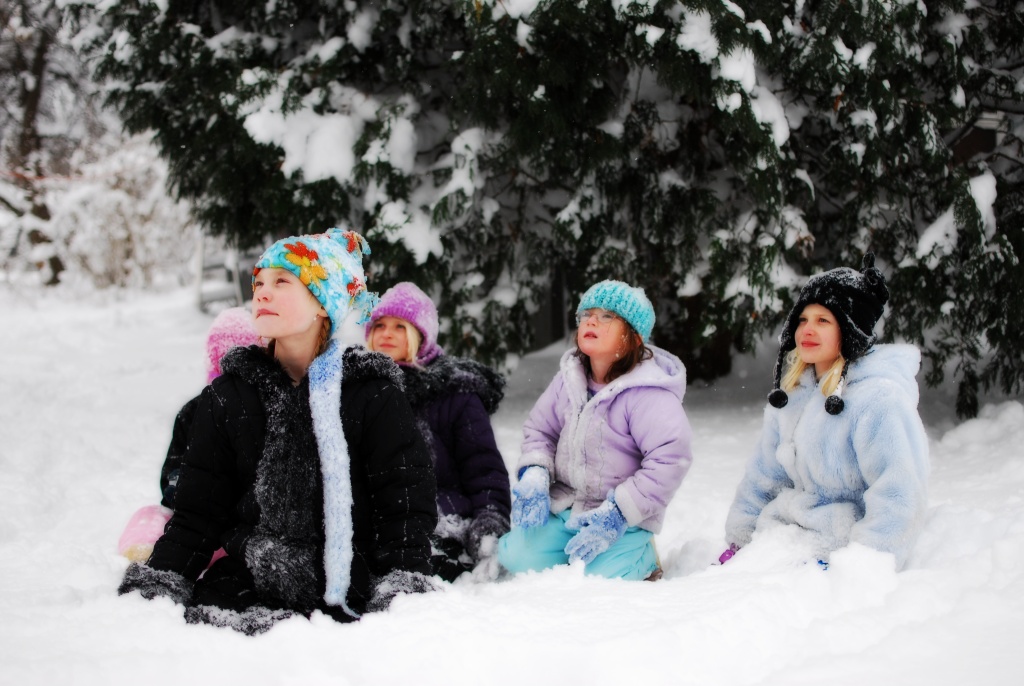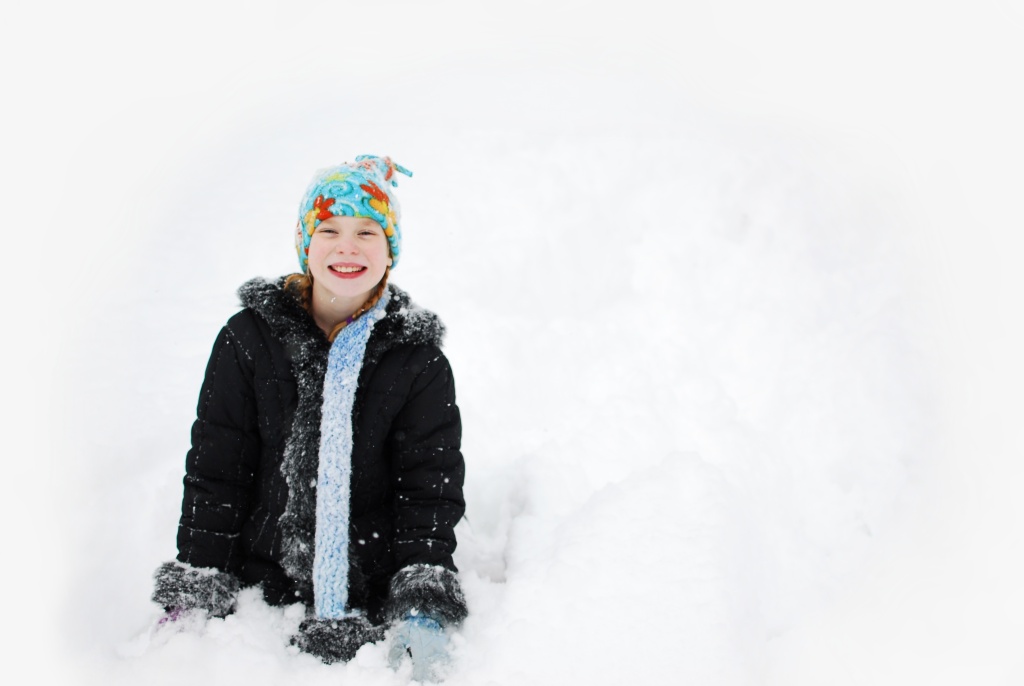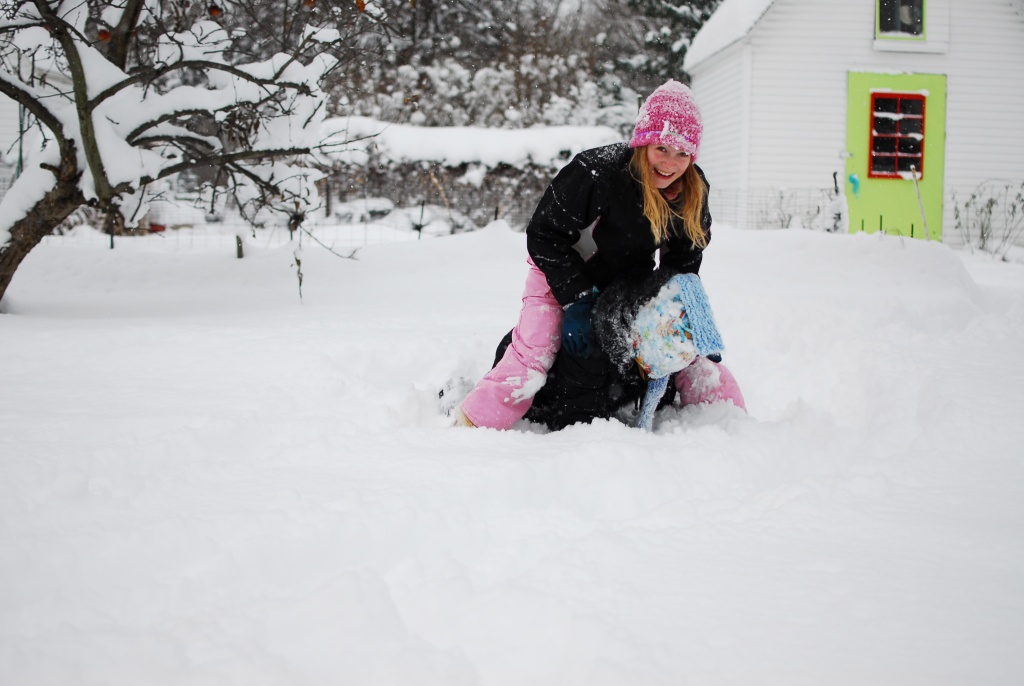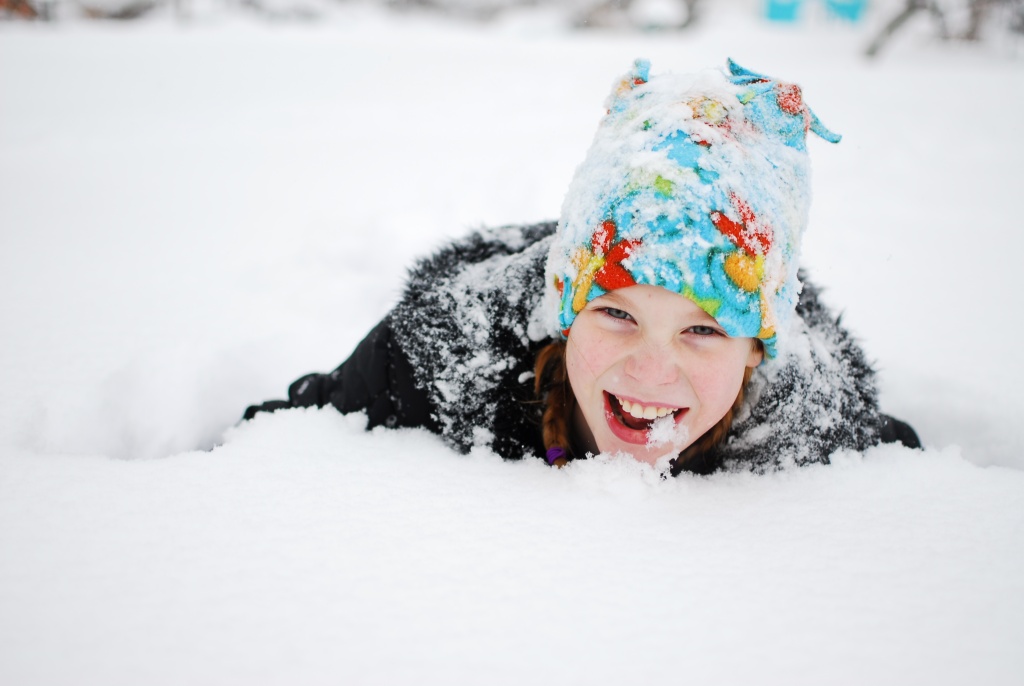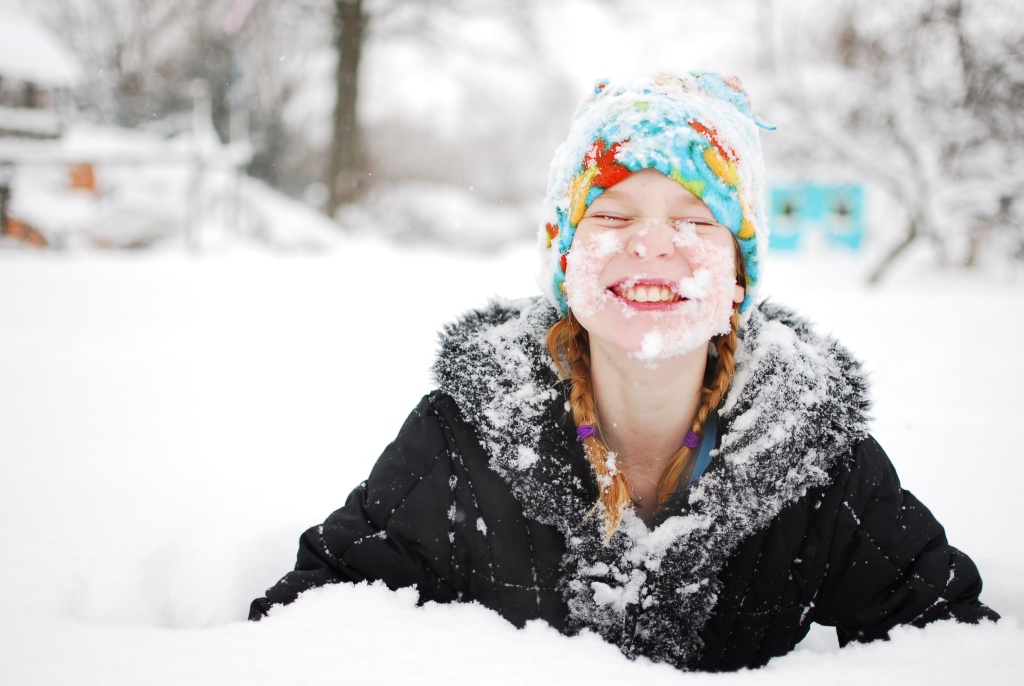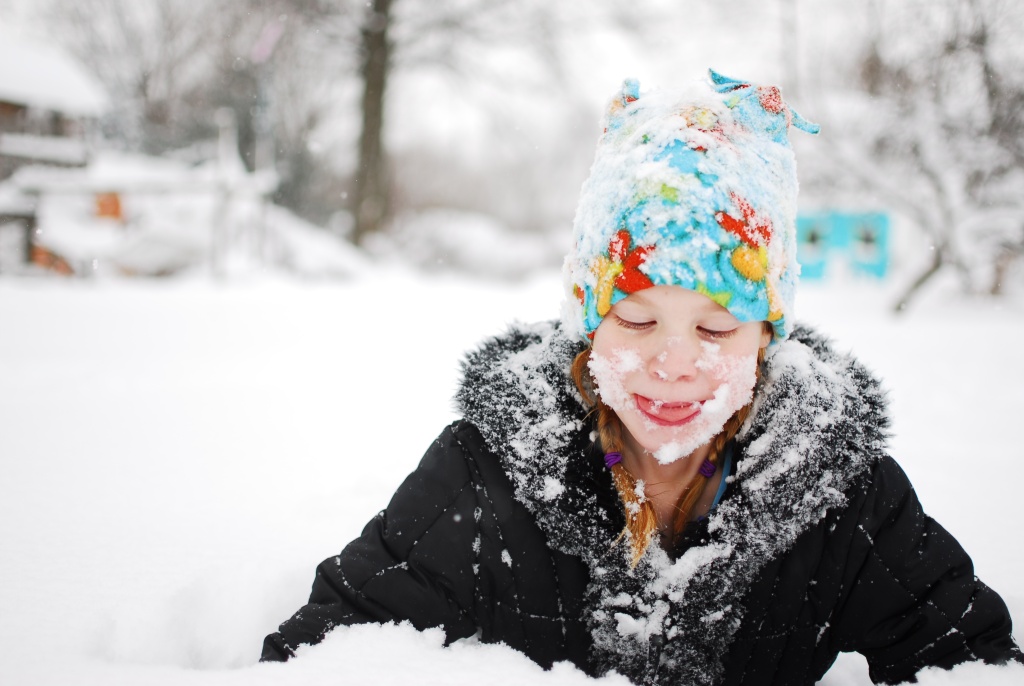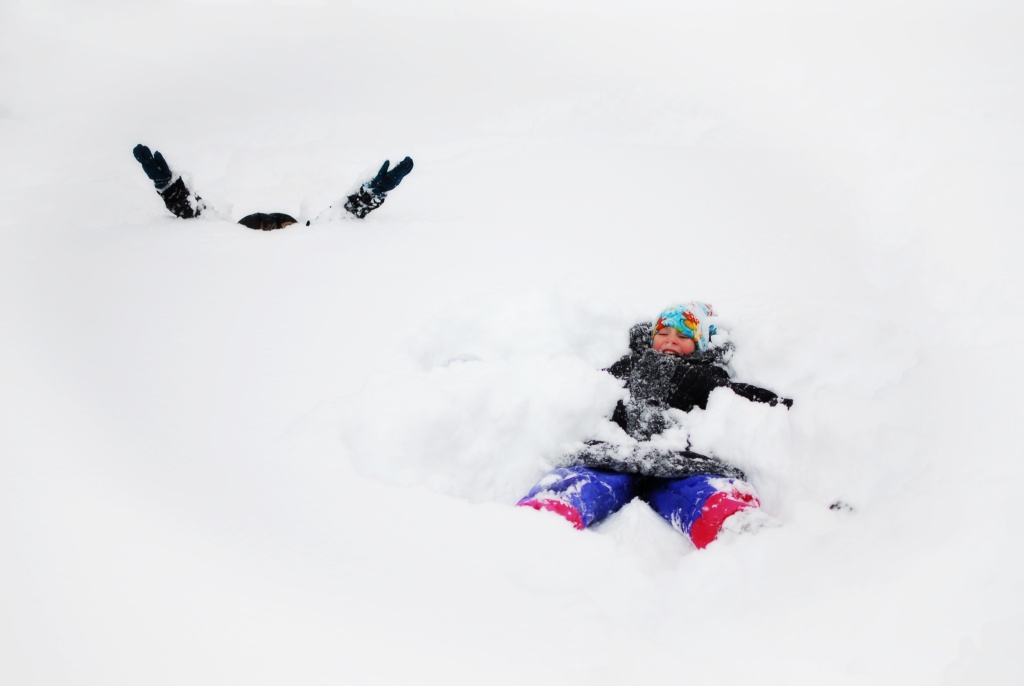 Some Friends are Worth a Visit - more than every 20 years or so...
We went to the west side of Cleveland last Saturday night for dinner with some of Joan's old college friends and their families. It had been over eleven years since Joan had seen one couple and almost twenty for the other. There were six adults and eight children, all of whom played extremely well for having just met.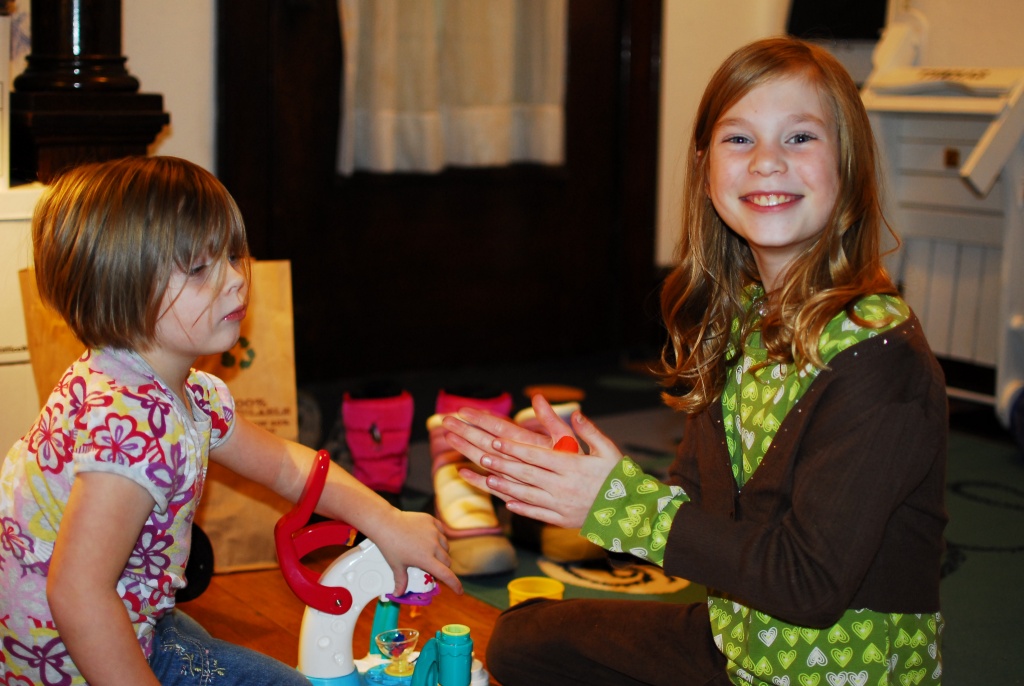 There was Play-Doh and a Wii to keep the kids amused. I think it was the first time on the Wii for our girls.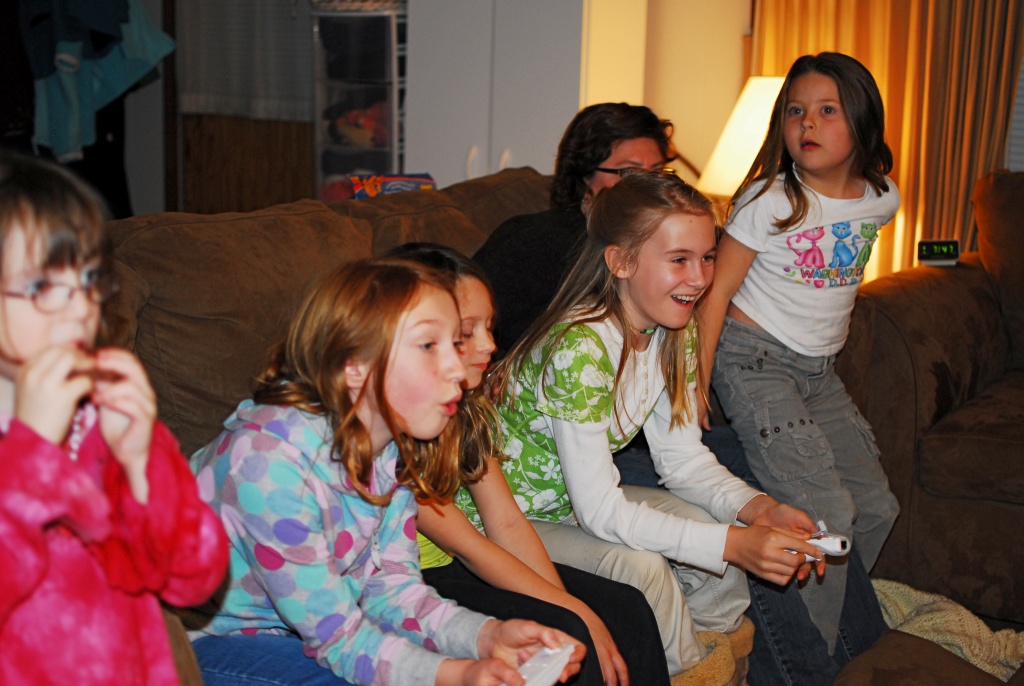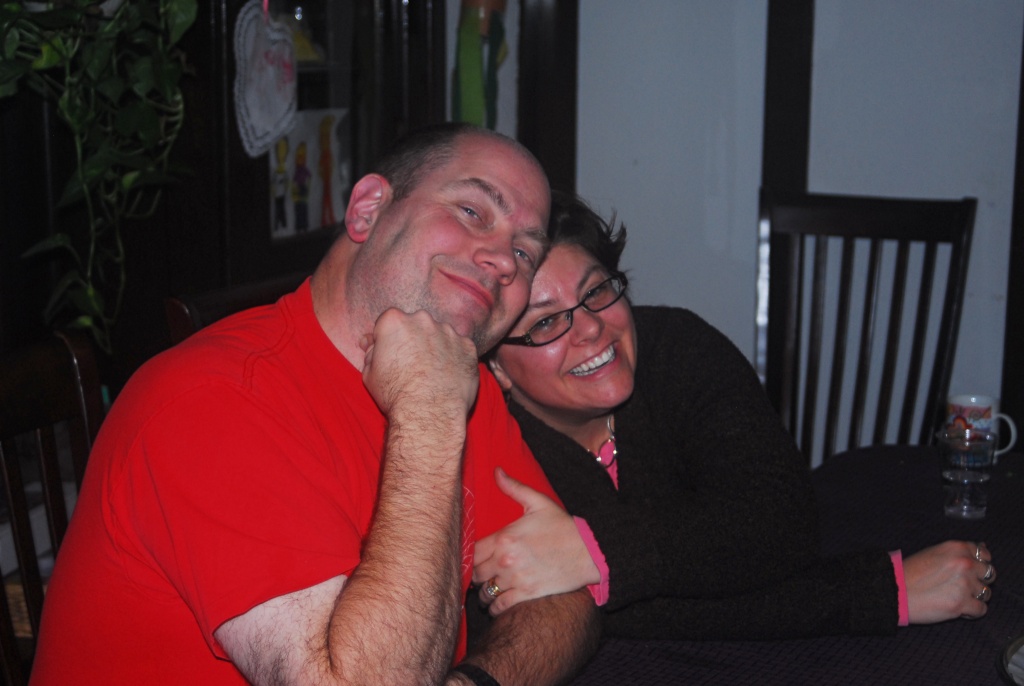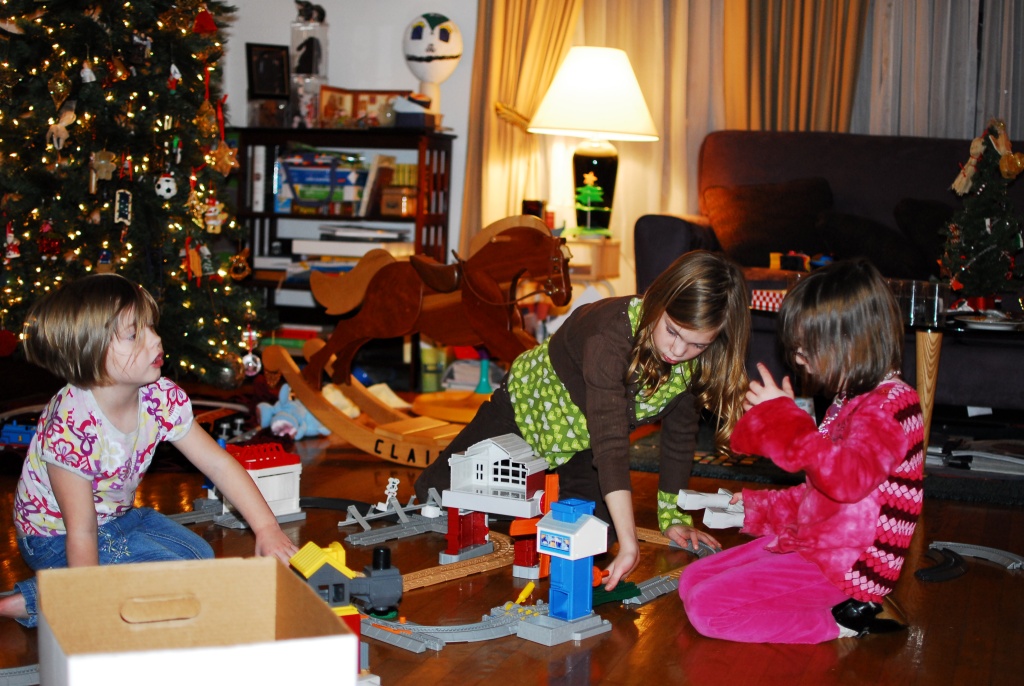 In college I bought a beat up-incomplete 1917 Graphlex camera for $50 because I wanted to experiment with the focal plane shutter. The 3.25" X 4.25" film it required was nonexistent, so I built a new camera back to hold standard 4" X 5" film holders. The shutter mechanism was gummed up and the bellows had several light leaks. I spent a few weeks fixing it and experimenting with various modifications to the shutter. I needed to get the focal plane shutter speed to smoothly slow down from a fraction of a second to several seconds. My goal was to alter the camera so moving objects would appear to distort over a short time. In the photo below there's about four seconds difference between the top and bottom of the image; Tim rotated 360 degrees while the 1/8" focal plane shutter dropped four inches over the film.