12-26-2011 ~ Blog #415
(David)
I don't know how people with small children travel or visit on Christmas; our day is typically very busy. Yesterday we opened stockings, ate breakfast, opened gifts, ate lunch, the girls went caroling, played a bit, ate dinner, cleaned up, opened more gifts from out of town and concluded Christmas day by watching Peter Sellers in "The Party". After the children went to bed I sorted through 550 photos and edited them down to the best 79, which are found below. The big hit so far was a 1970's Japanese Pachinko machine. Pachinko is essentially a vertical pinball without flippers; balls cascade down through a maze of pins and can land in plastic tulips that payoff more balls. I bought one at a garage sale when I was in the third grade and had a couple in my college days. Here's a 6.5 minute video of the children opening their stockings and discovering the Pachinko machine: Christmas Morning Video. Here's a video of the girls and their friends caroling: Christmas Caroling Video.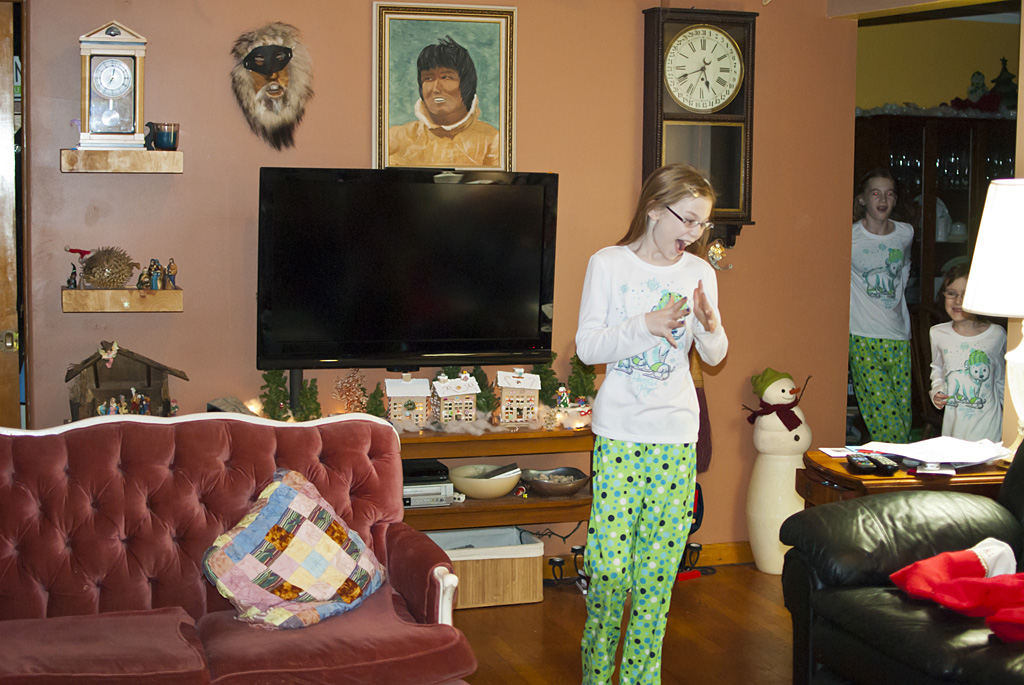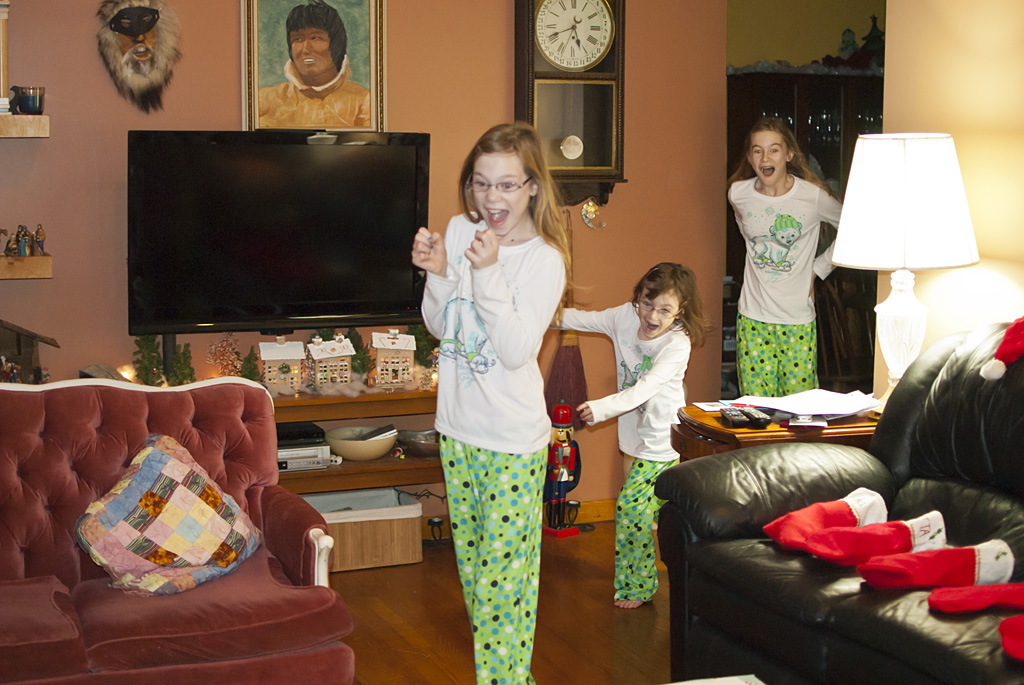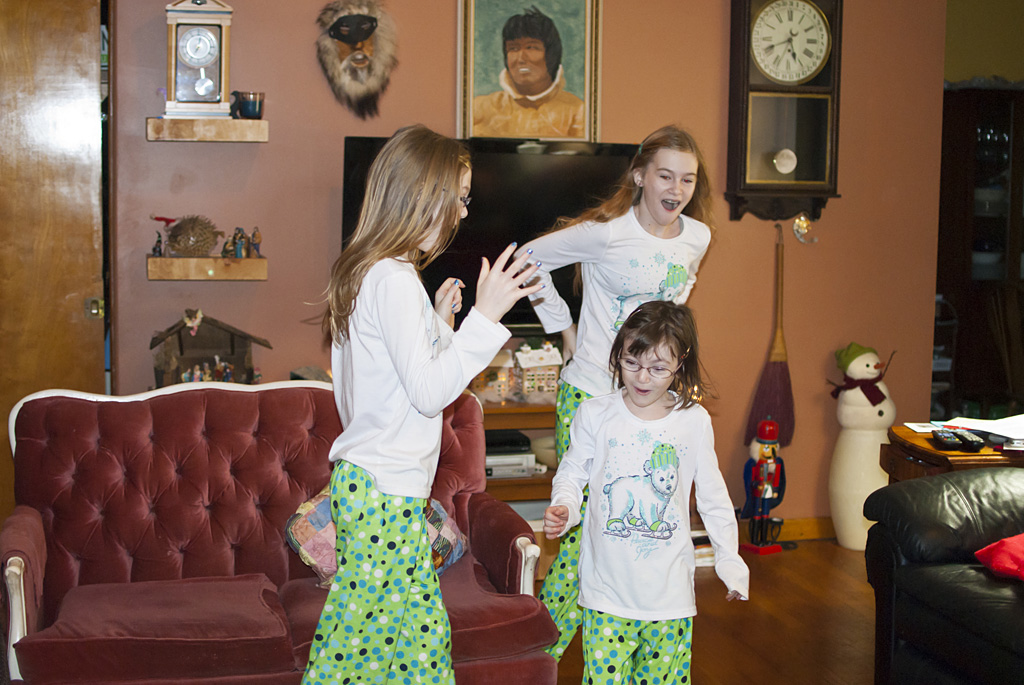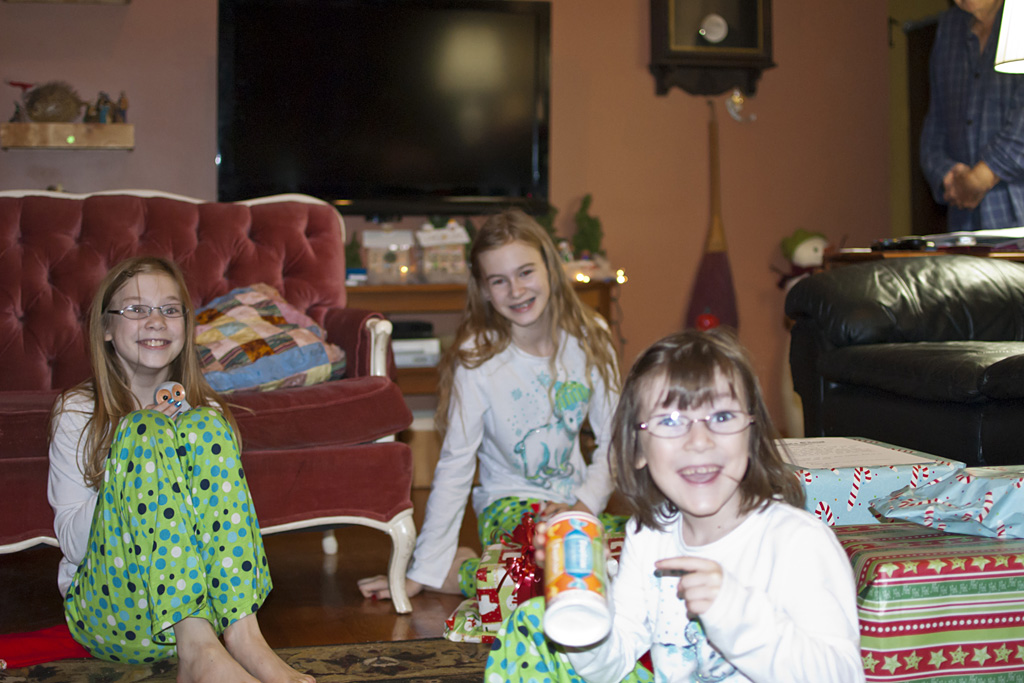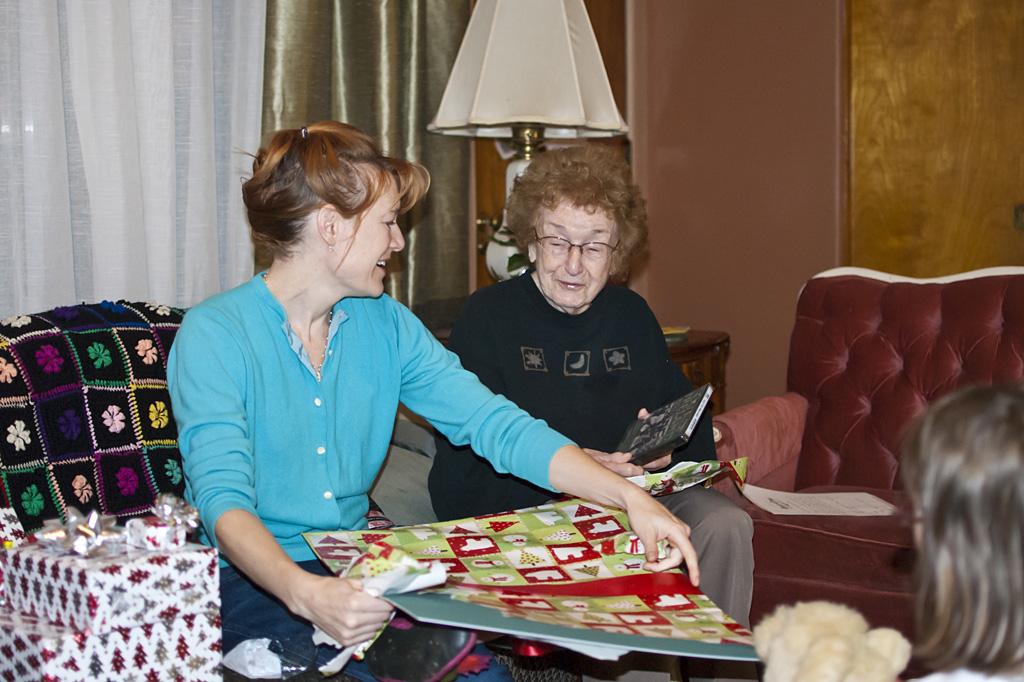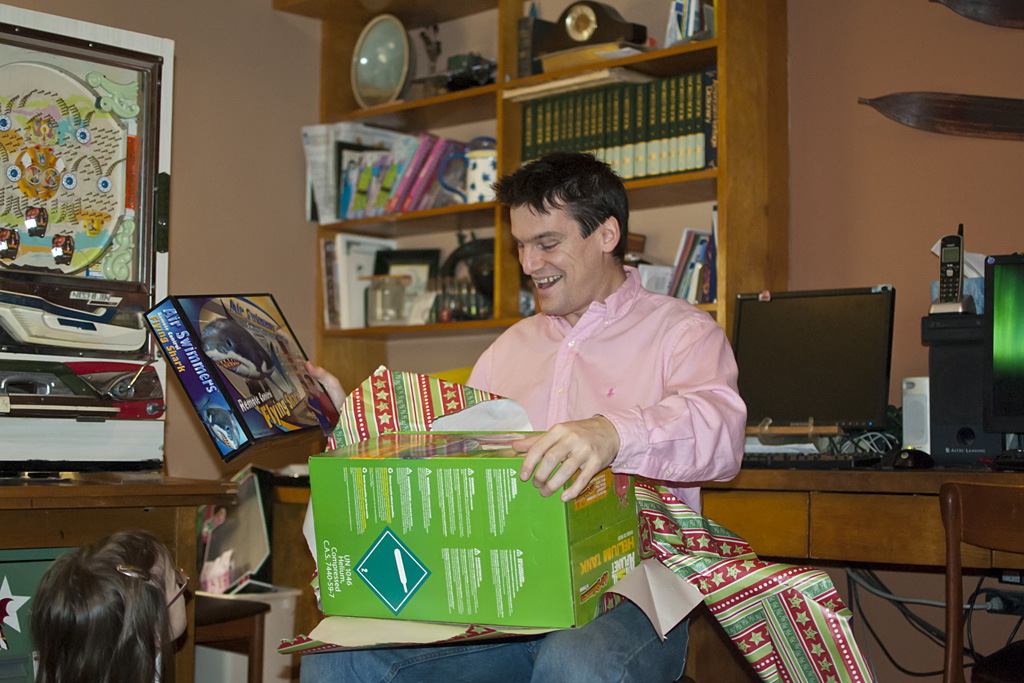 Air Swimmer shark: essentially a radio control helium blimp.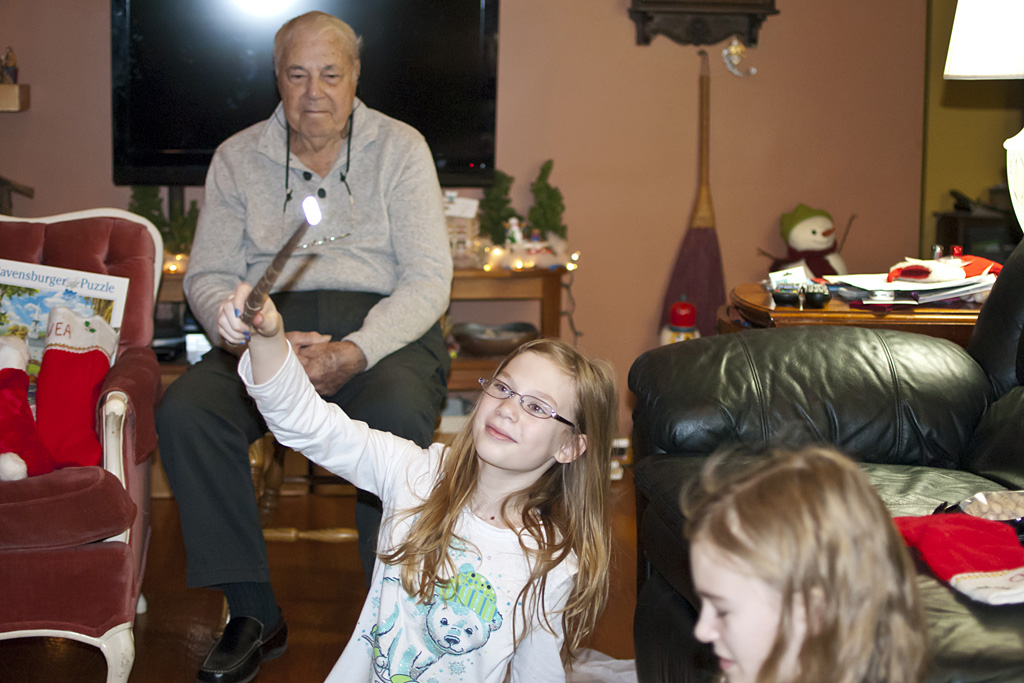 Hermione Granger's wand!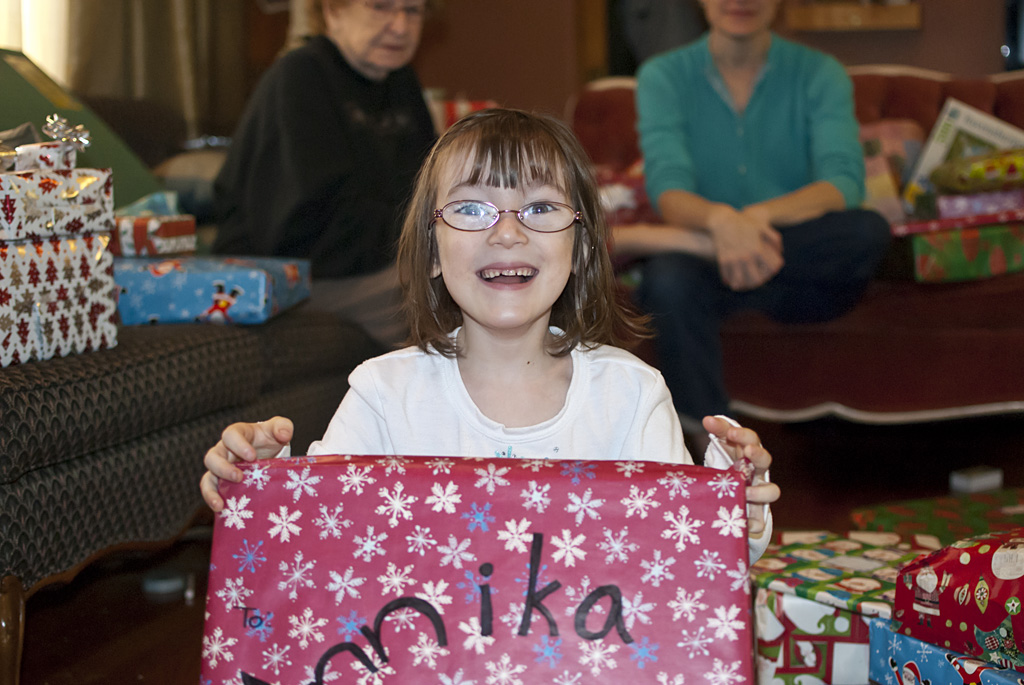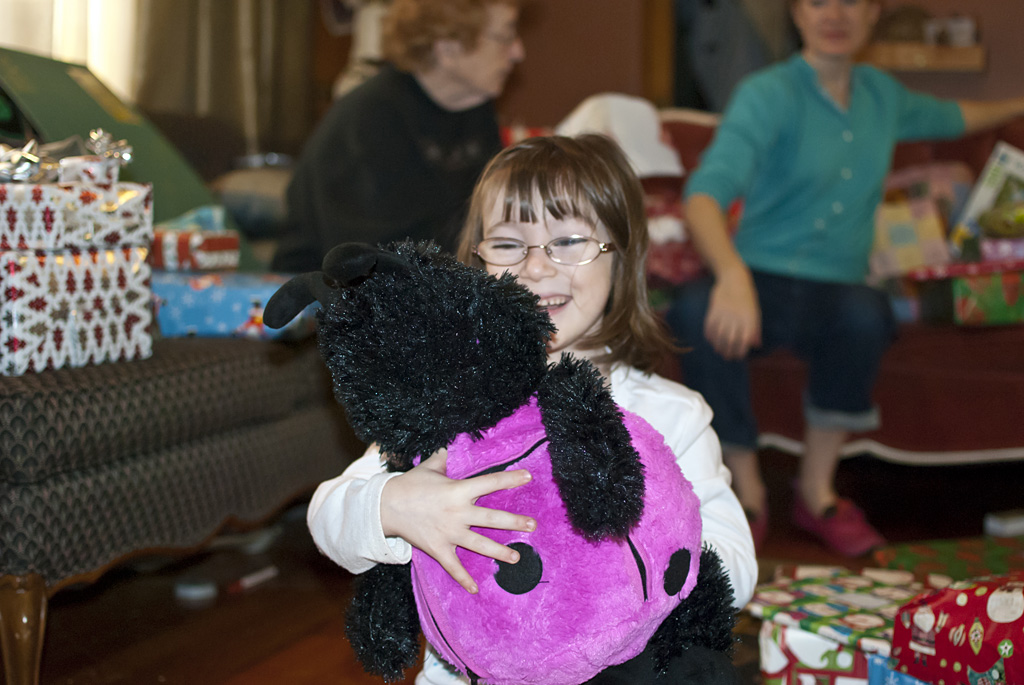 Happy Napper!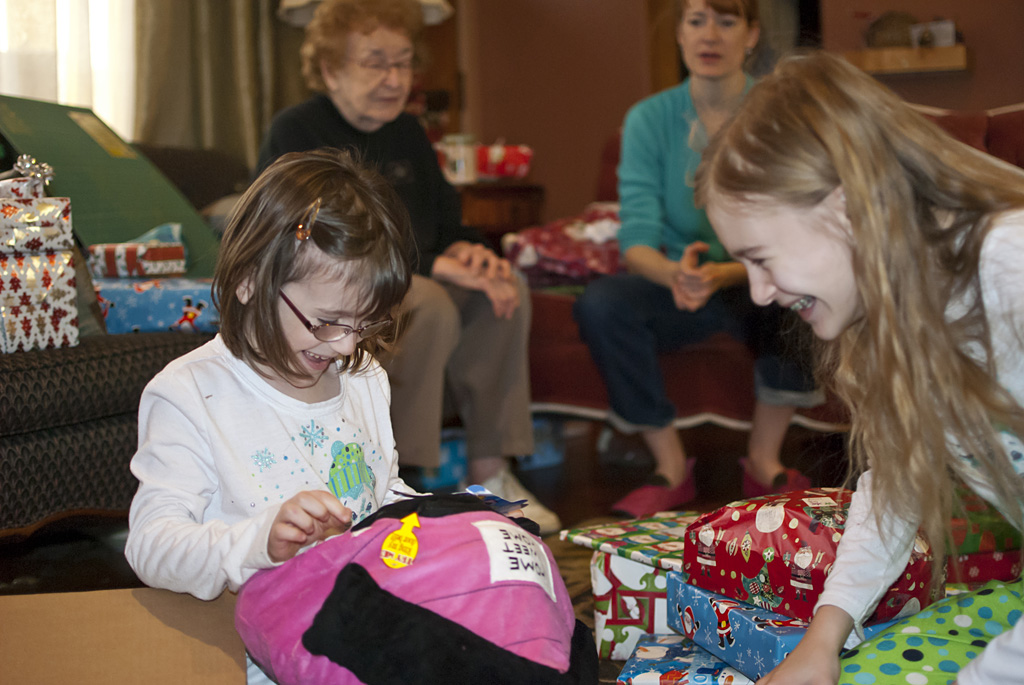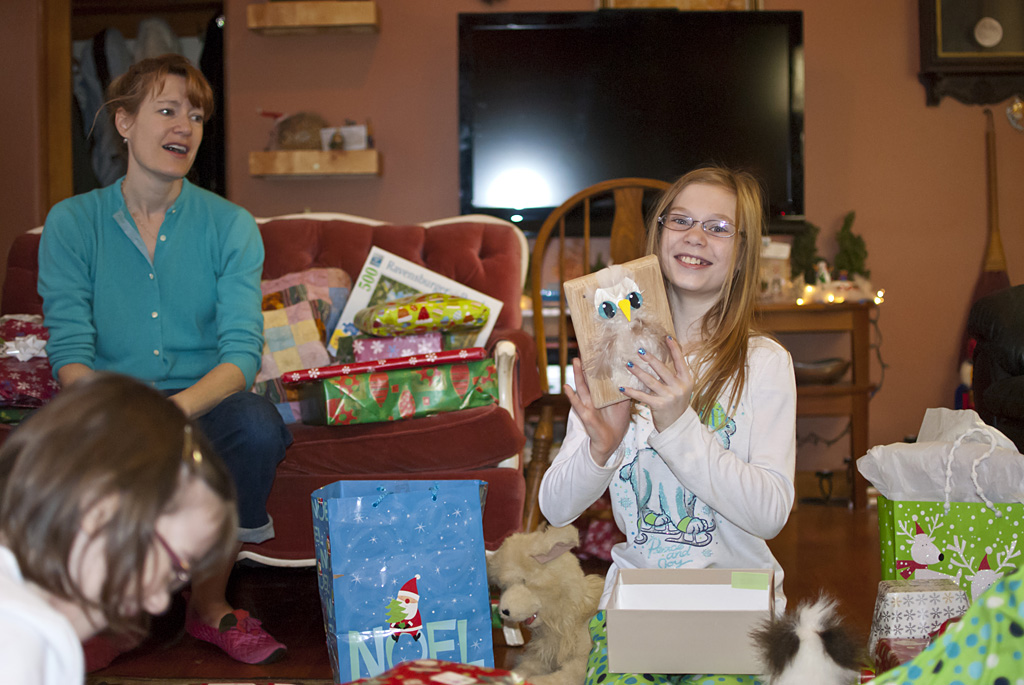 Annika made Brigitta a glasses owl so that she has a safe place to store her glasses.
No more spending 15 minutes on a school morning looking for your glasses Brigitta!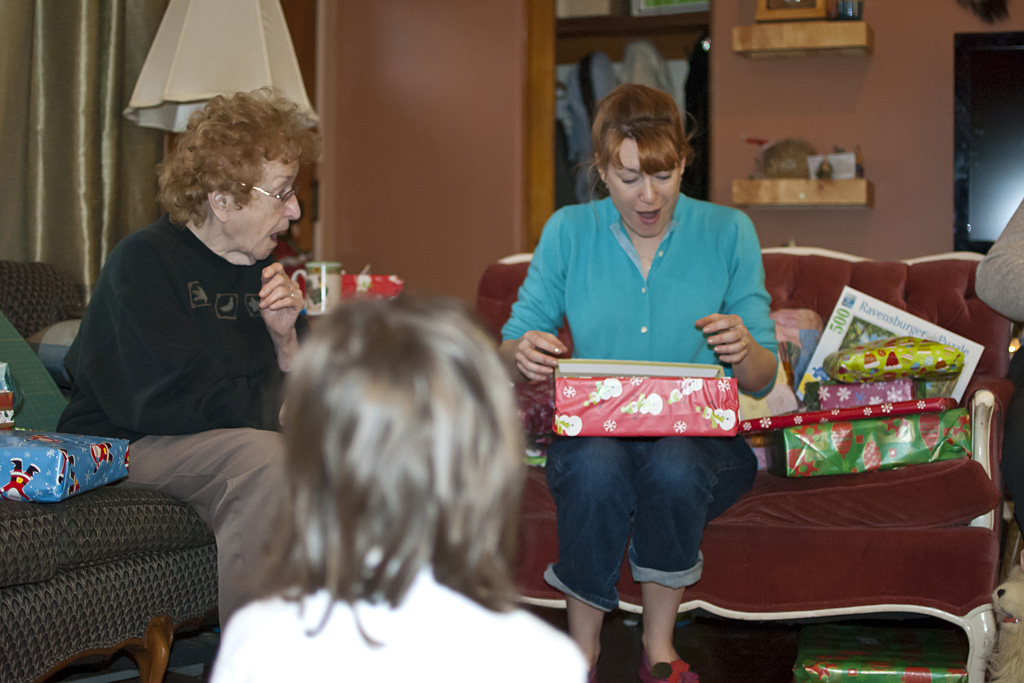 Svea knitted a hat and scarf for Joan.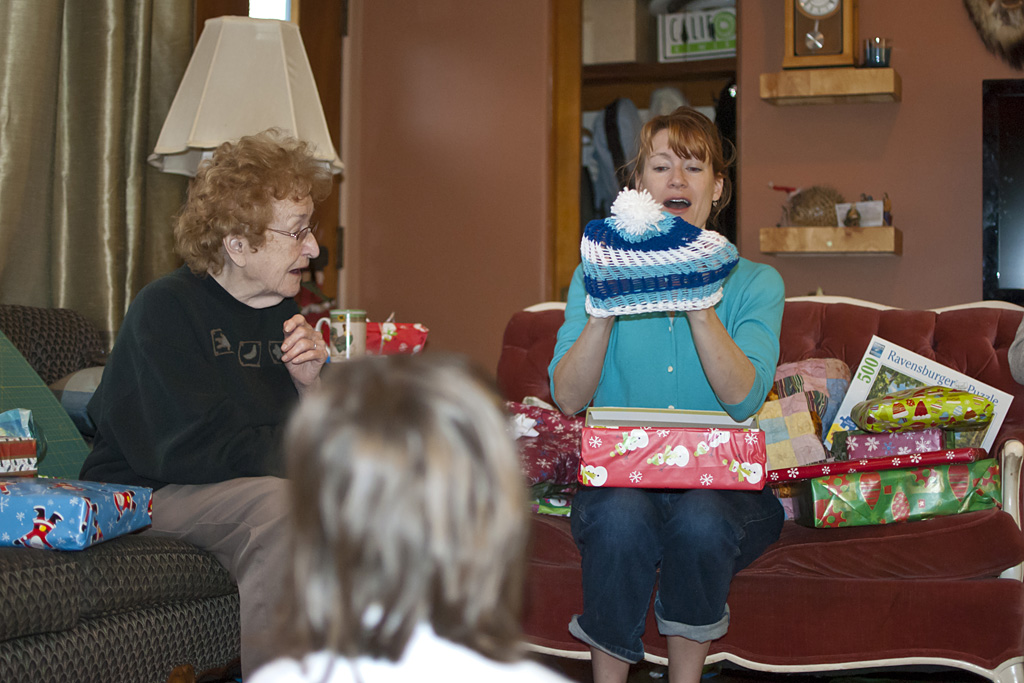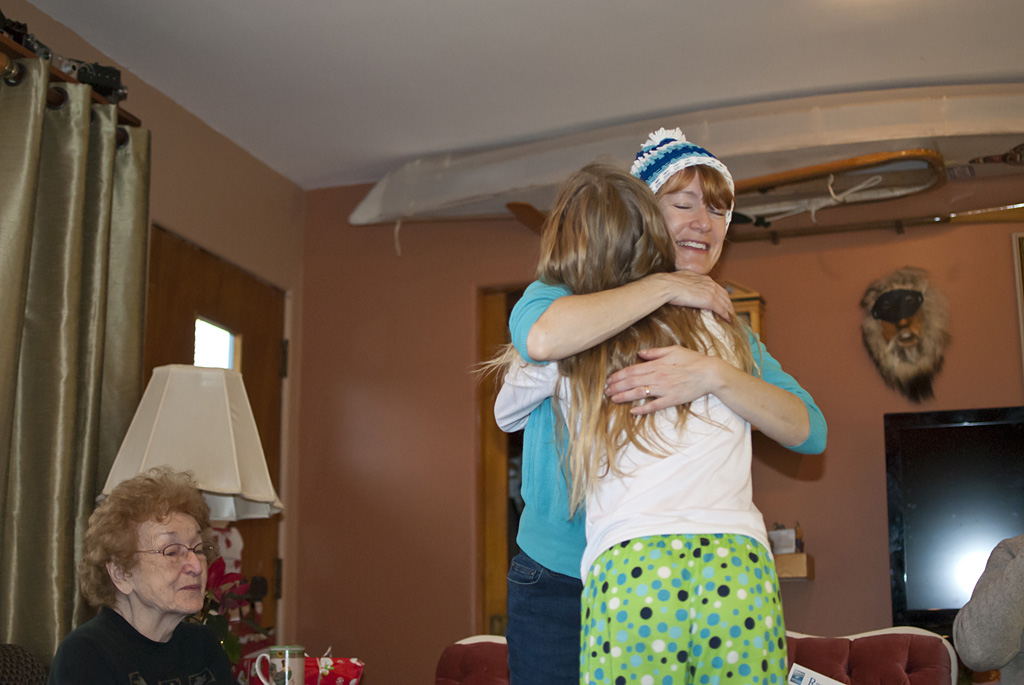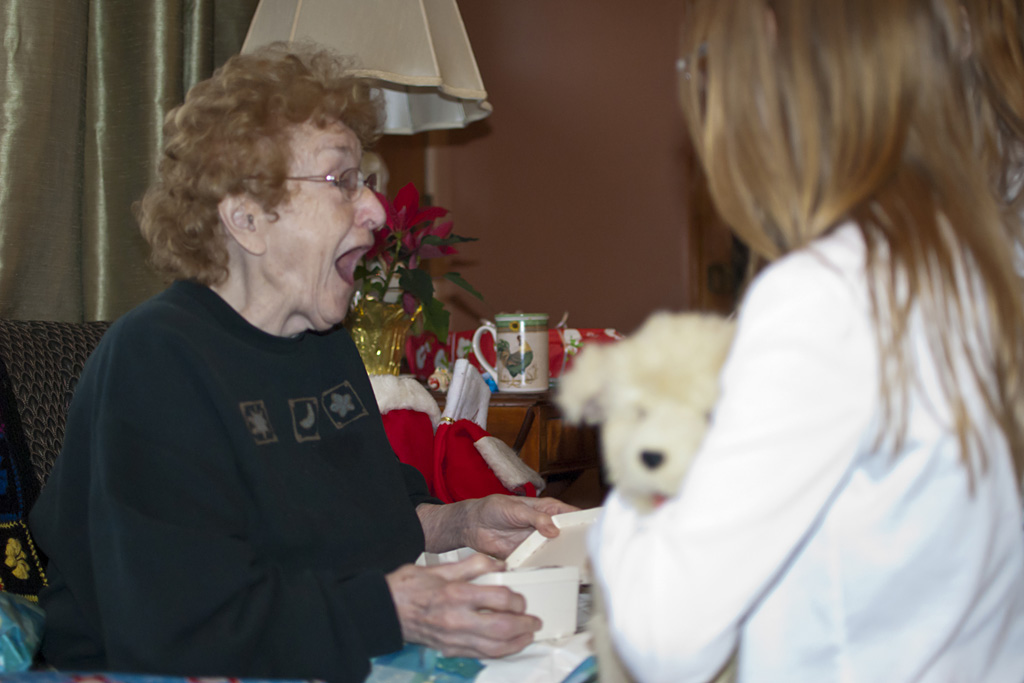 Harriette testing out her new Tazzer.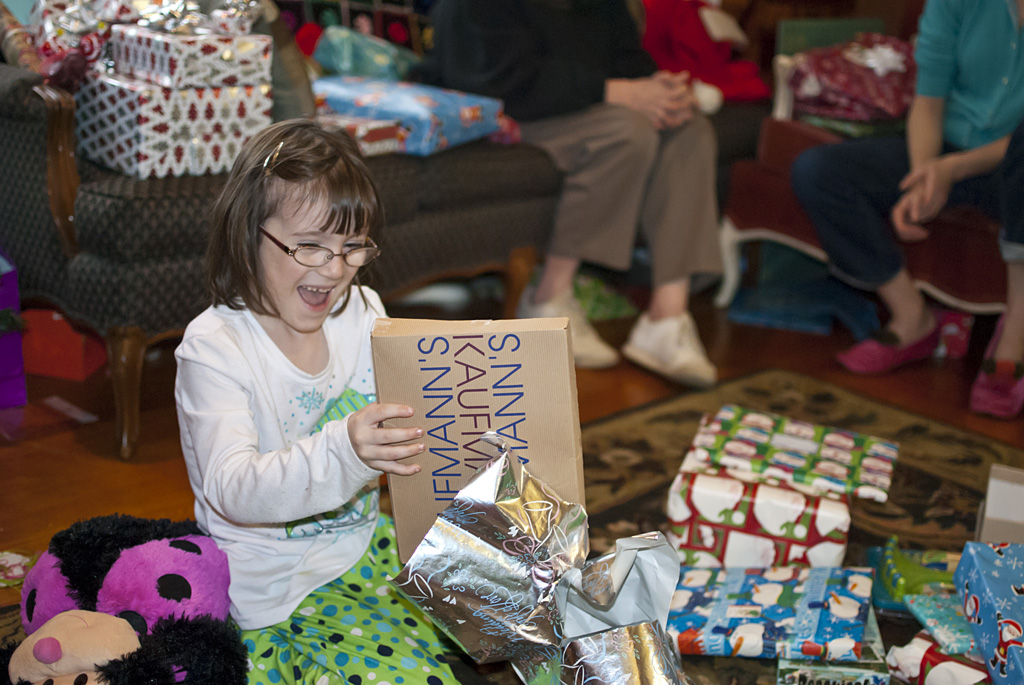 Brigitta gave Annika a raccoon hat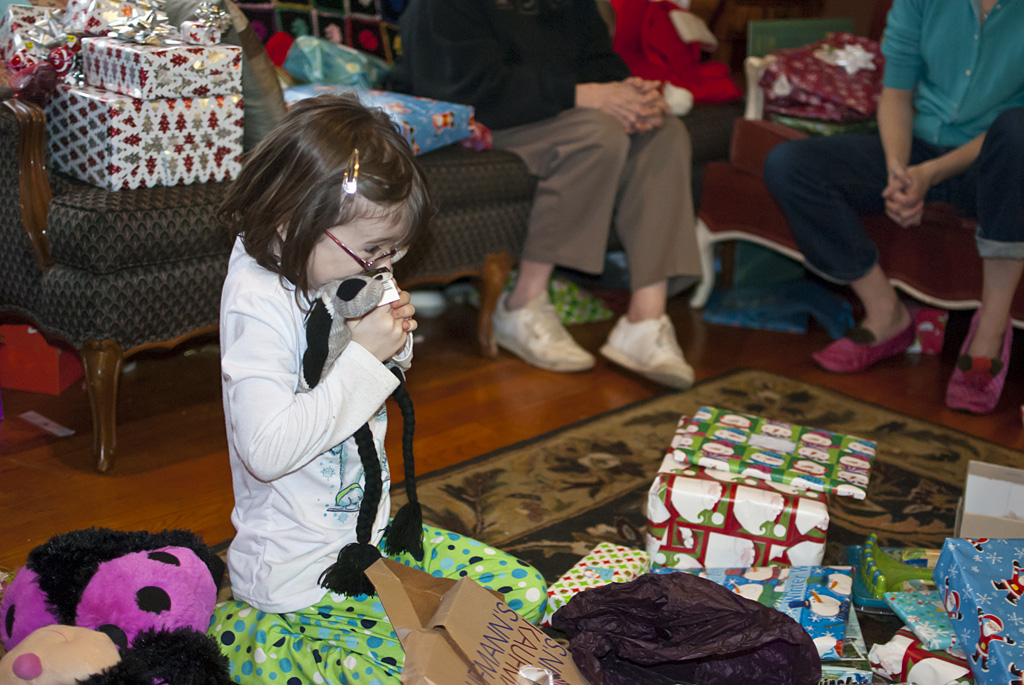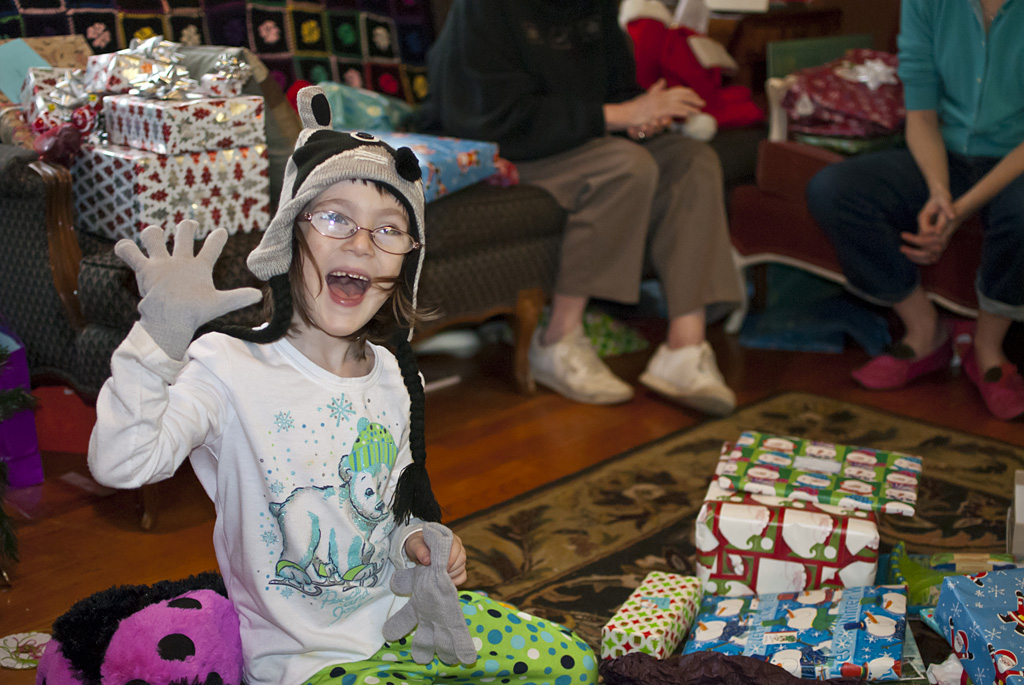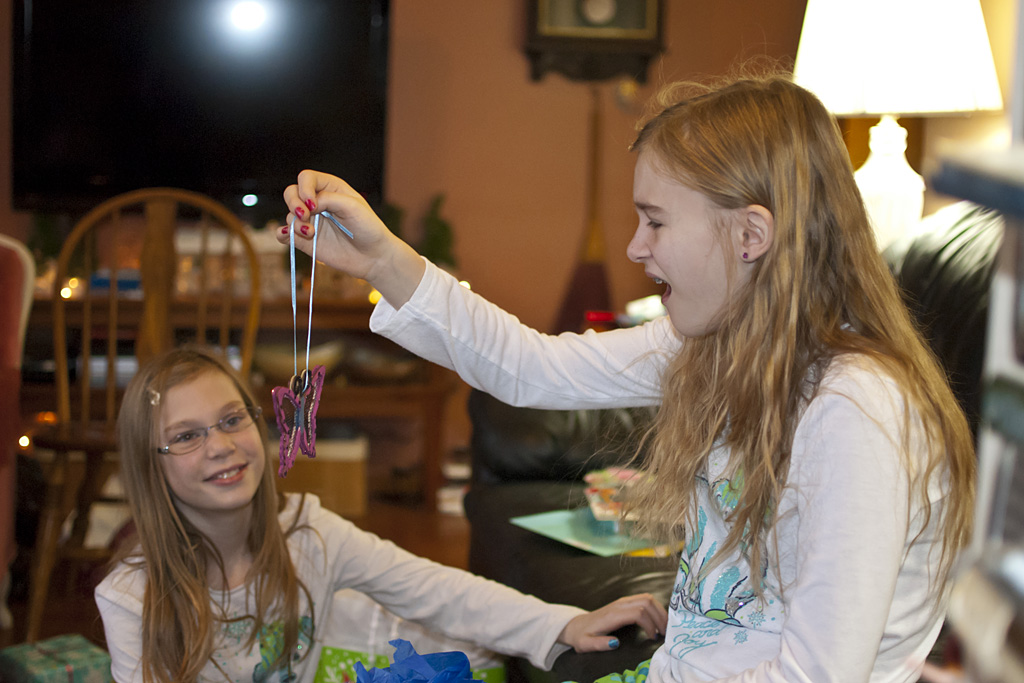 Annika made Svea an earring butterfly so she will have a safe place to put her earrings.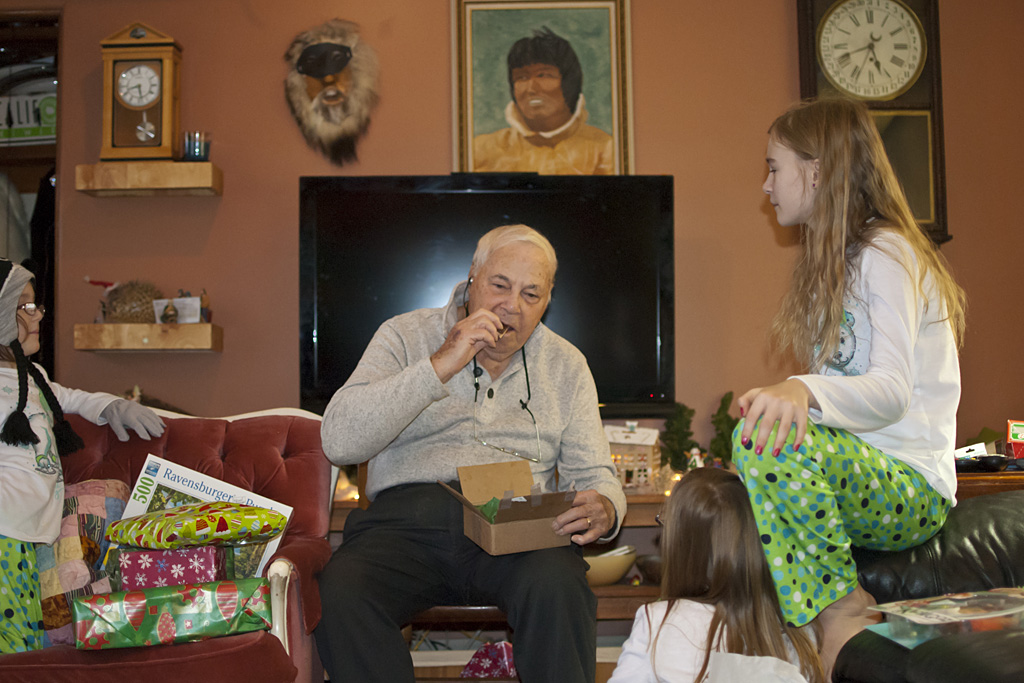 The girls made Papa homemade KitKat bars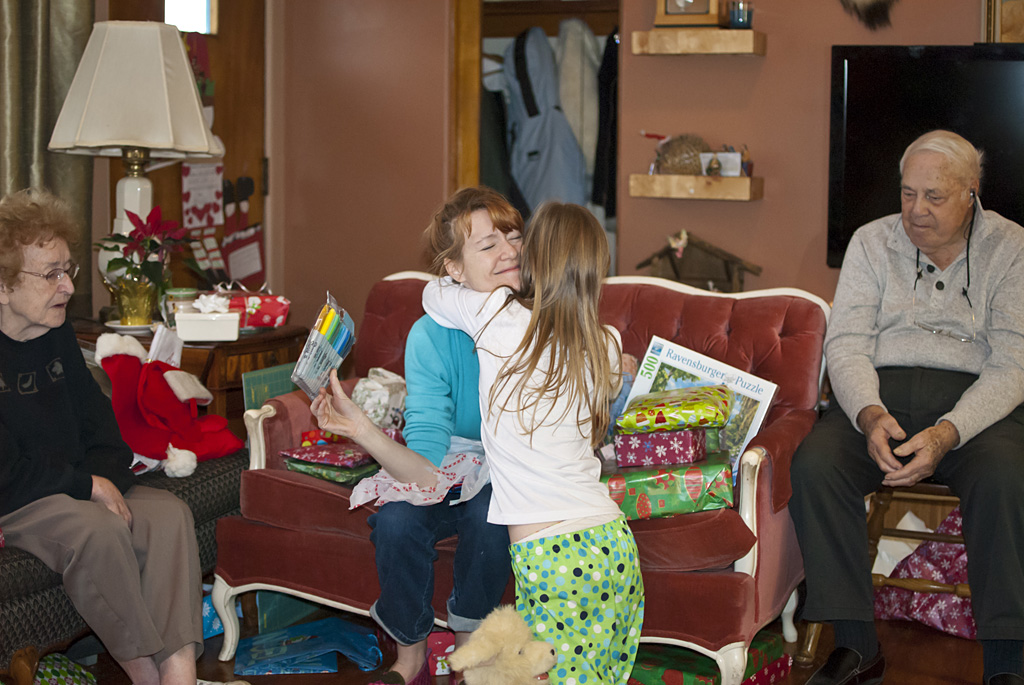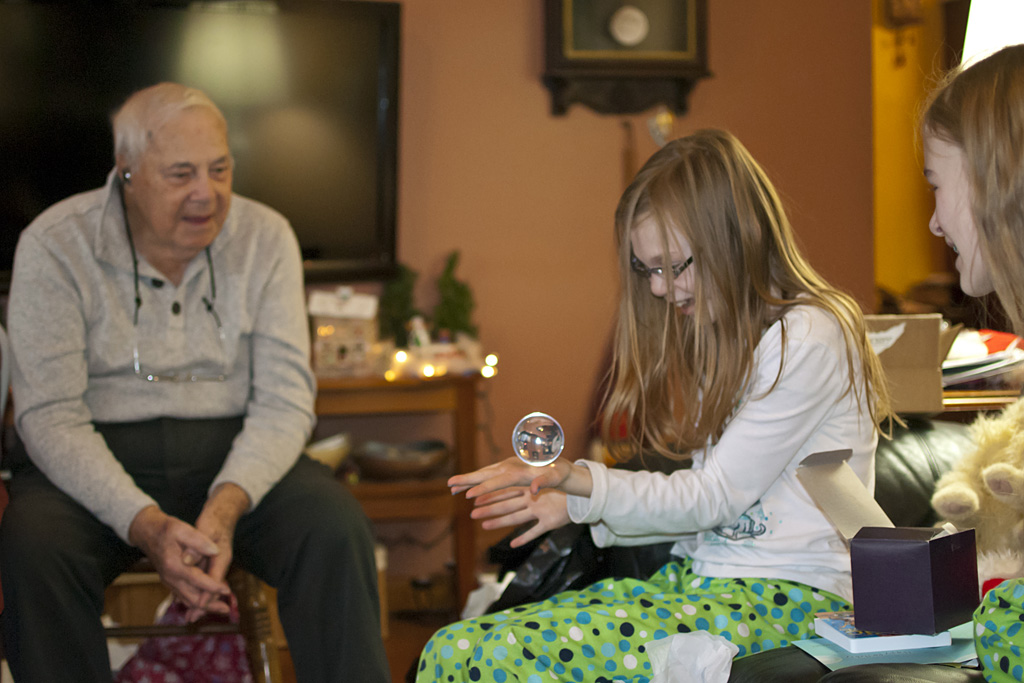 Brigitta got contact juggling balls; look contact juggling up on YouTube if you don't know what it is.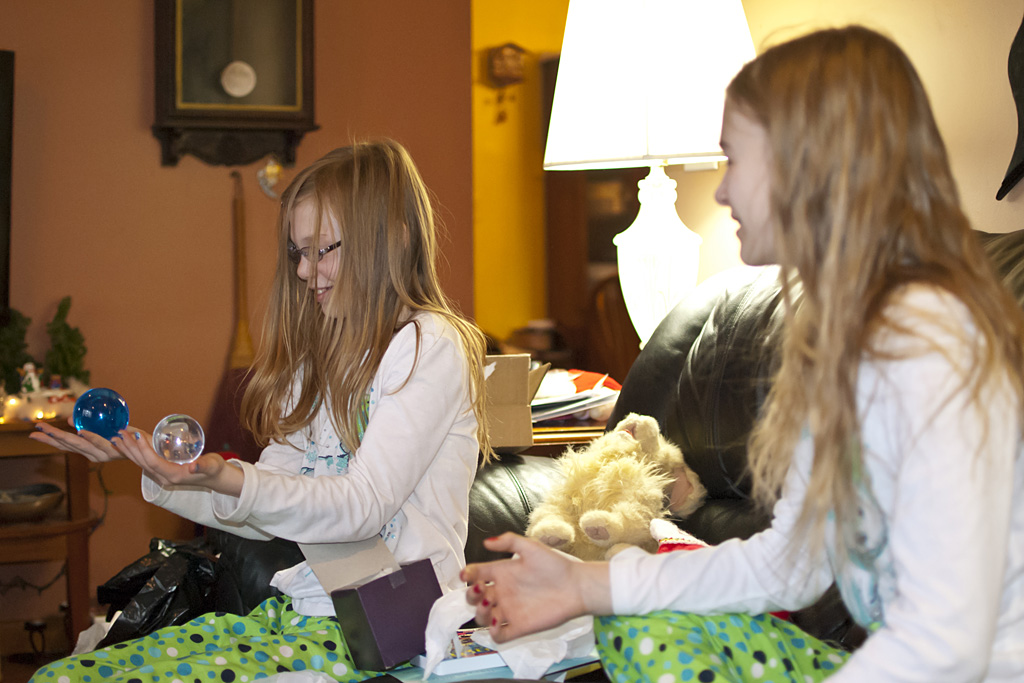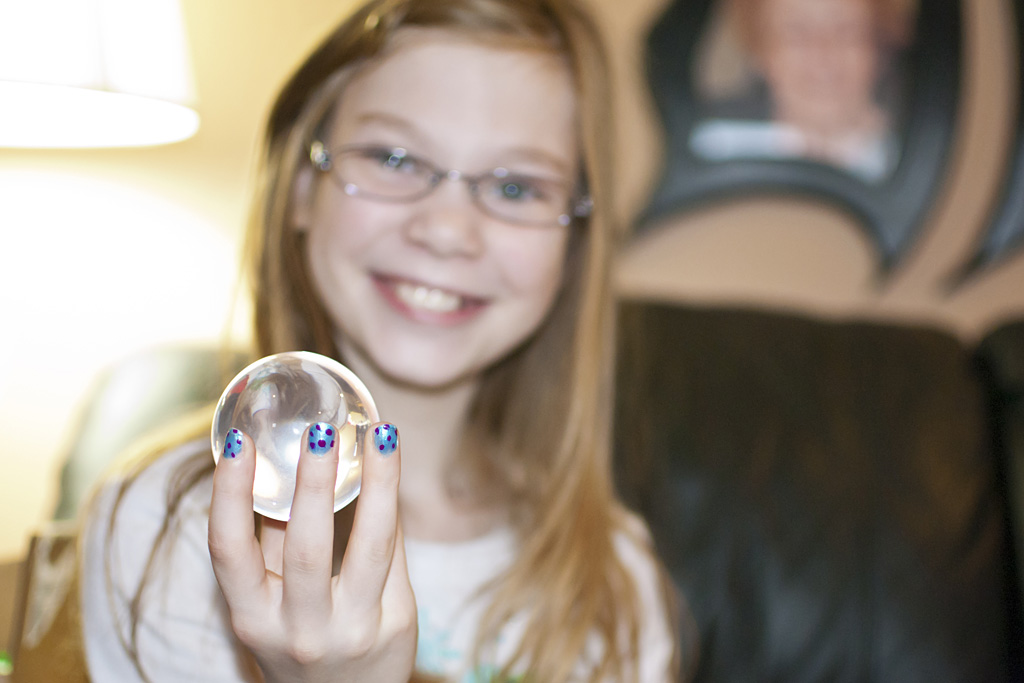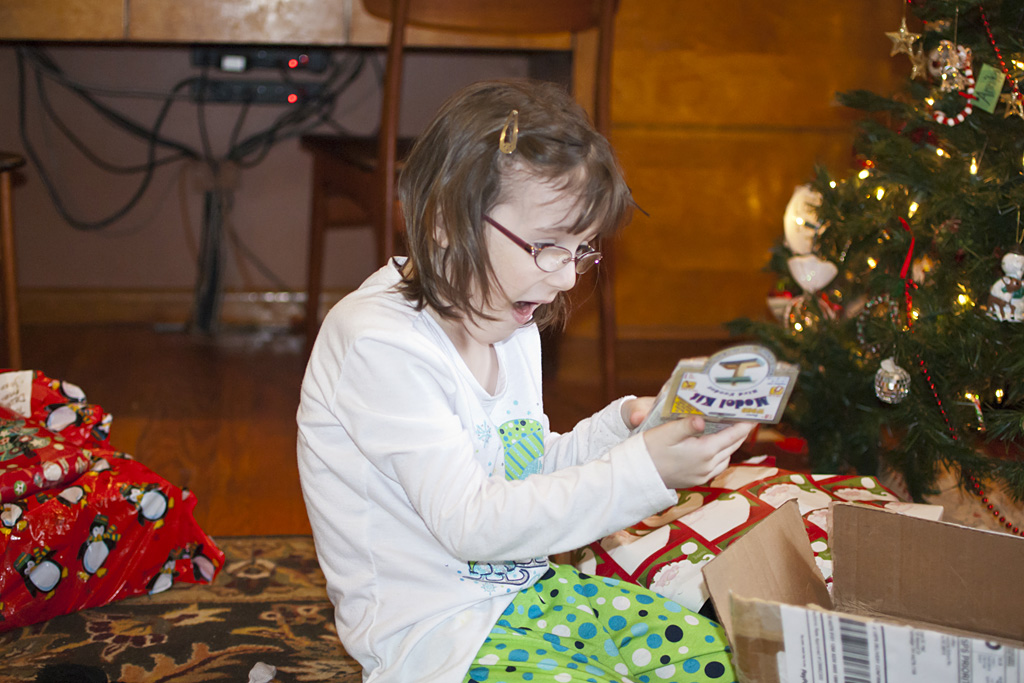 Annika loves to make things out of wood. She's often found sawing, drilling, nailing, gluing and painting wooden things in the garage.
She got a box of 15 wooden kits. Yesterday she started building the seaplane.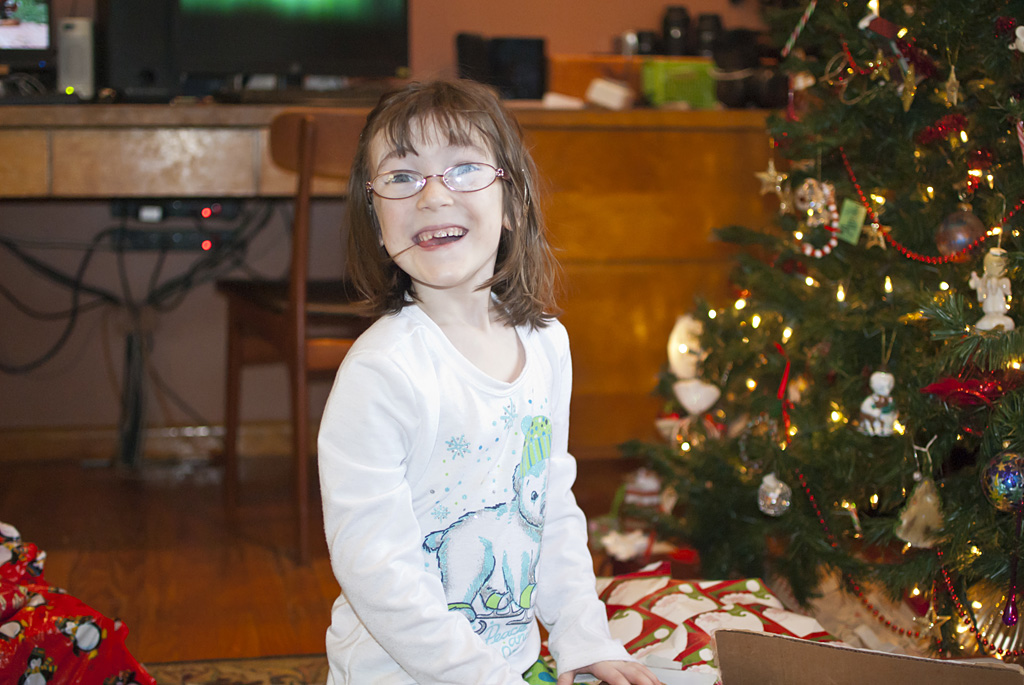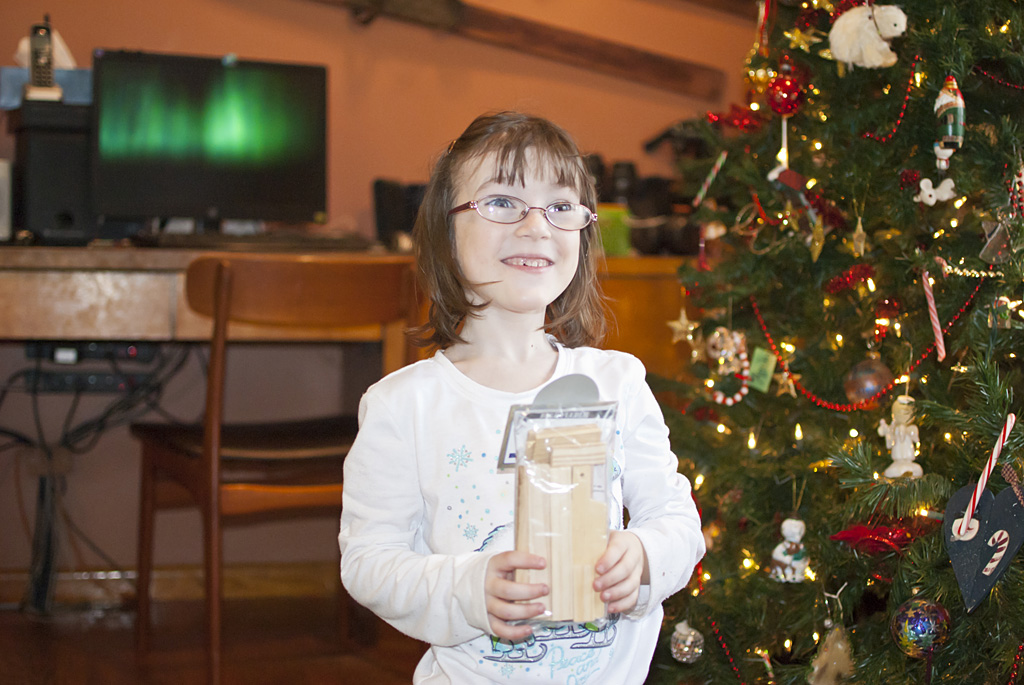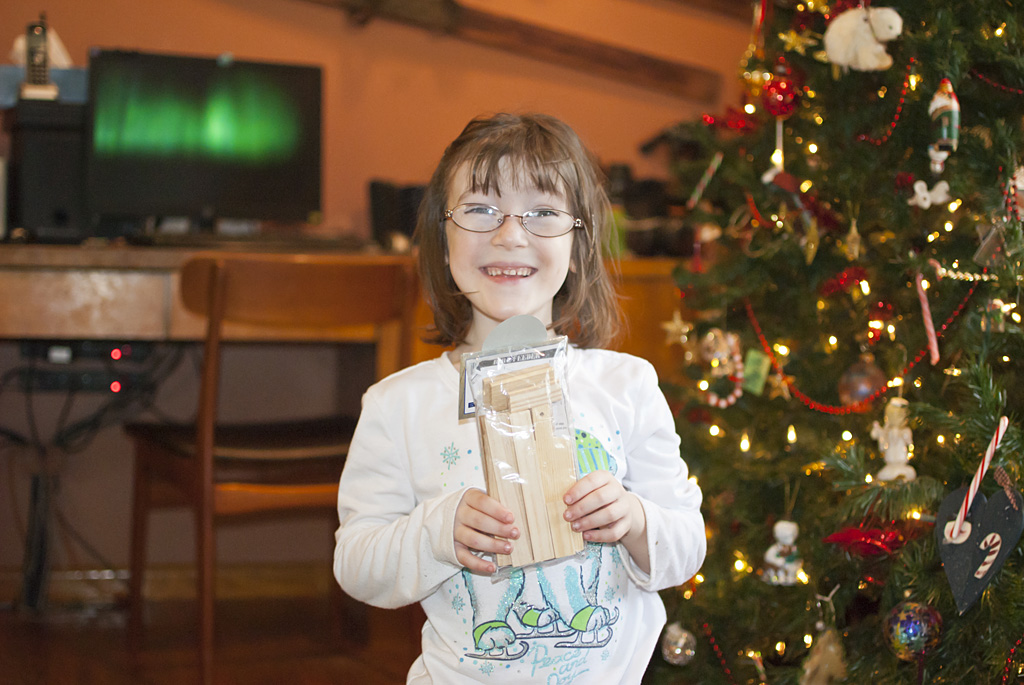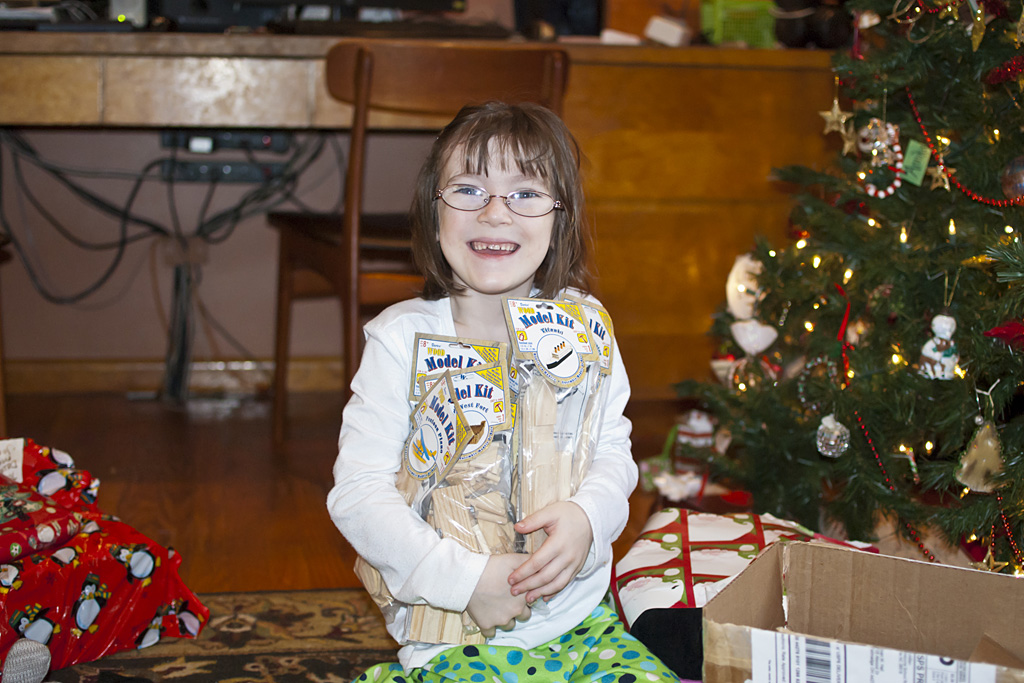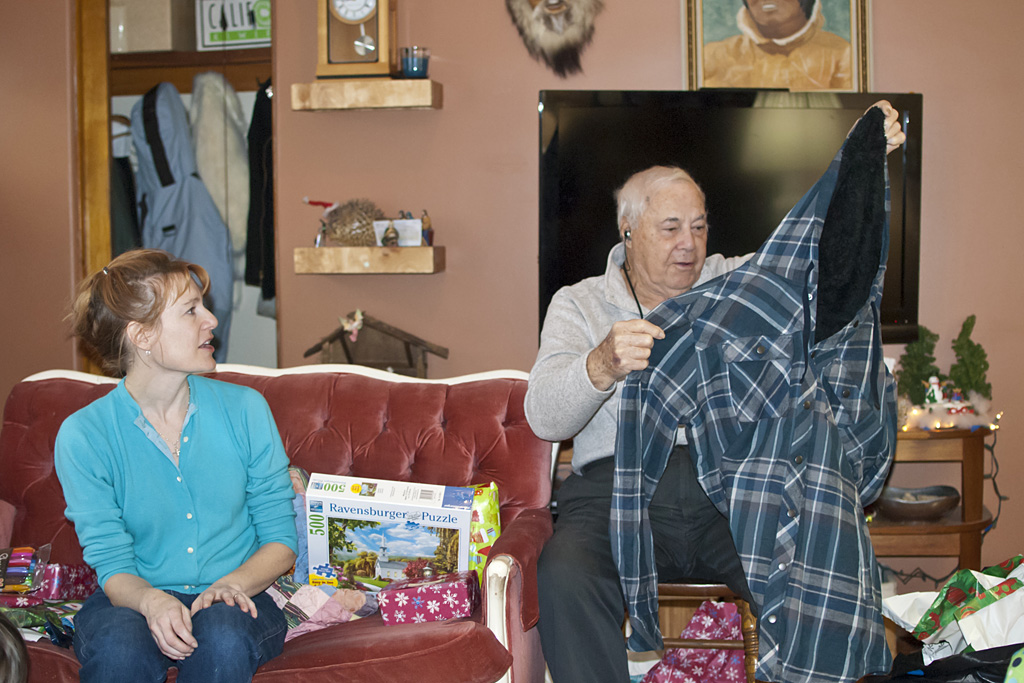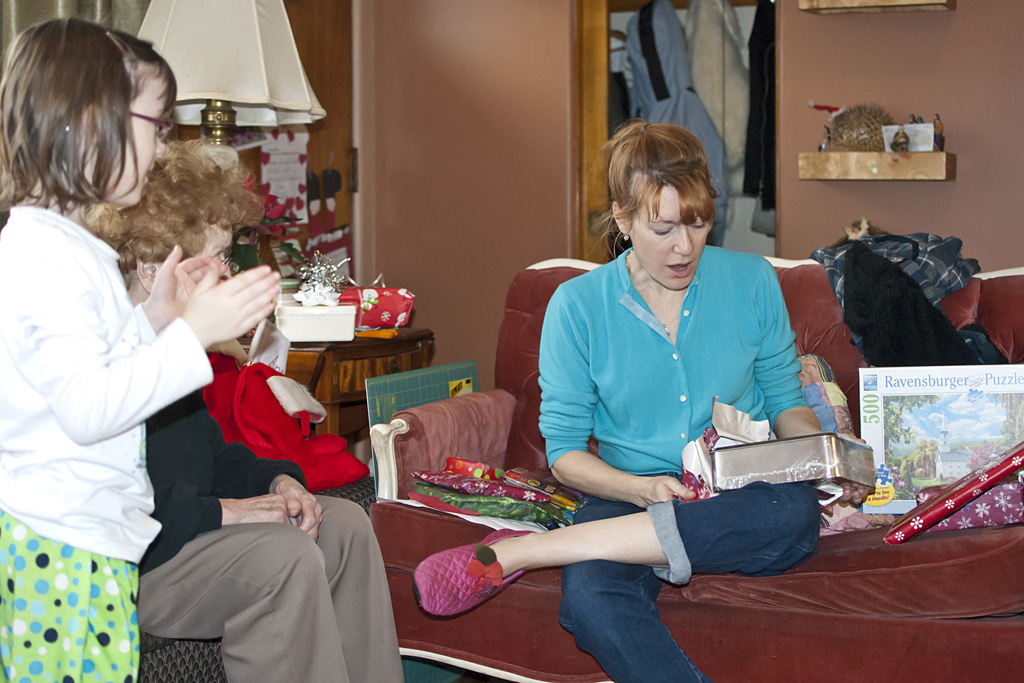 132 colored pencils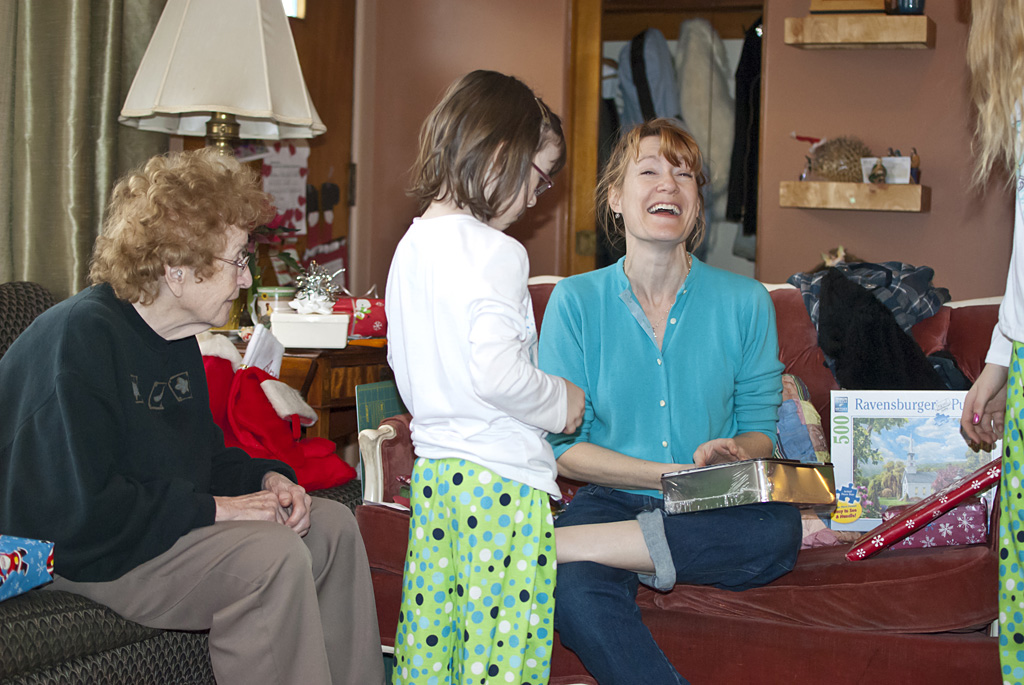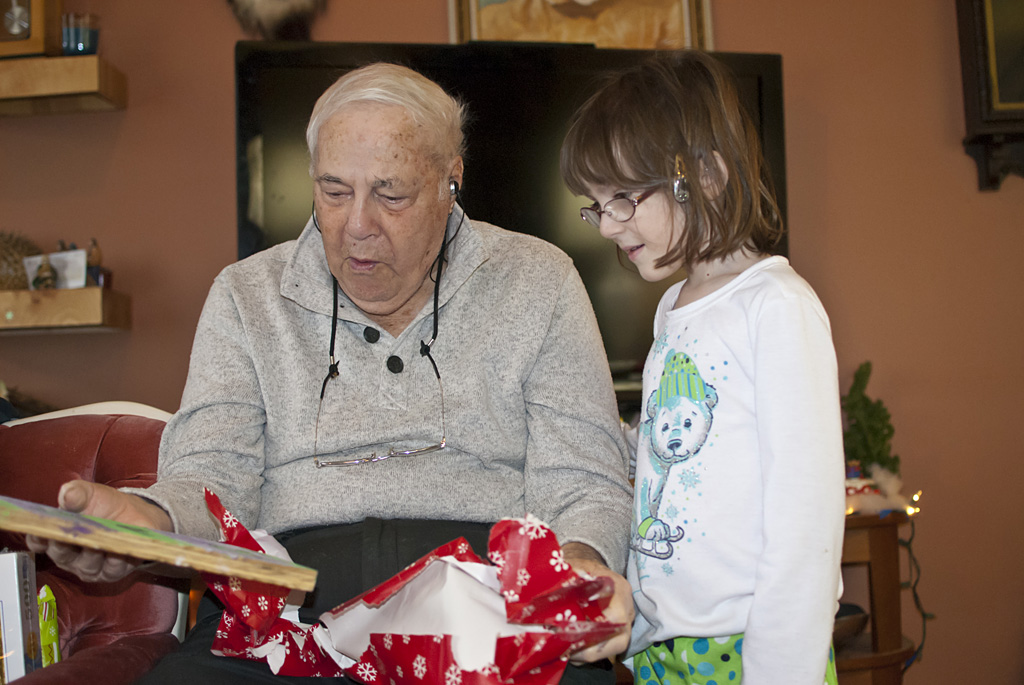 Annika made Papa a "Papa" sign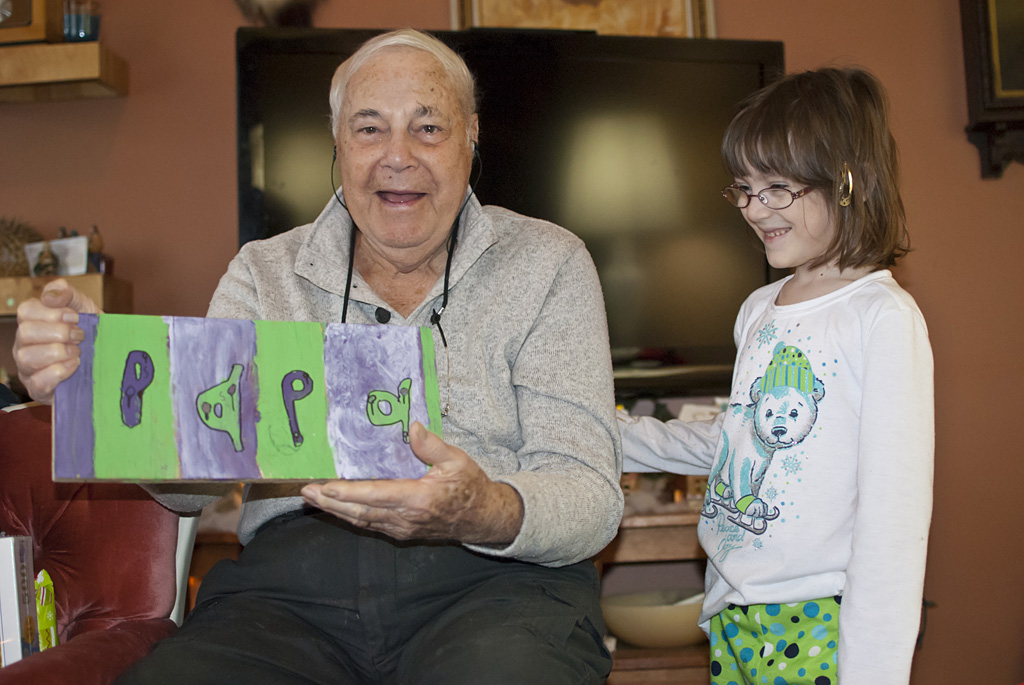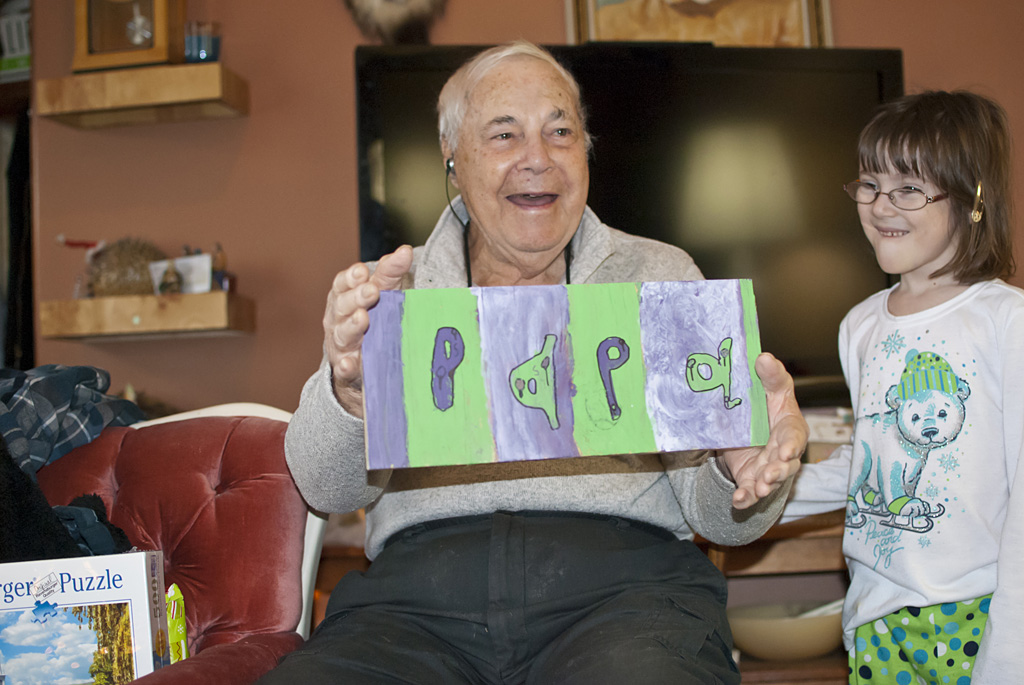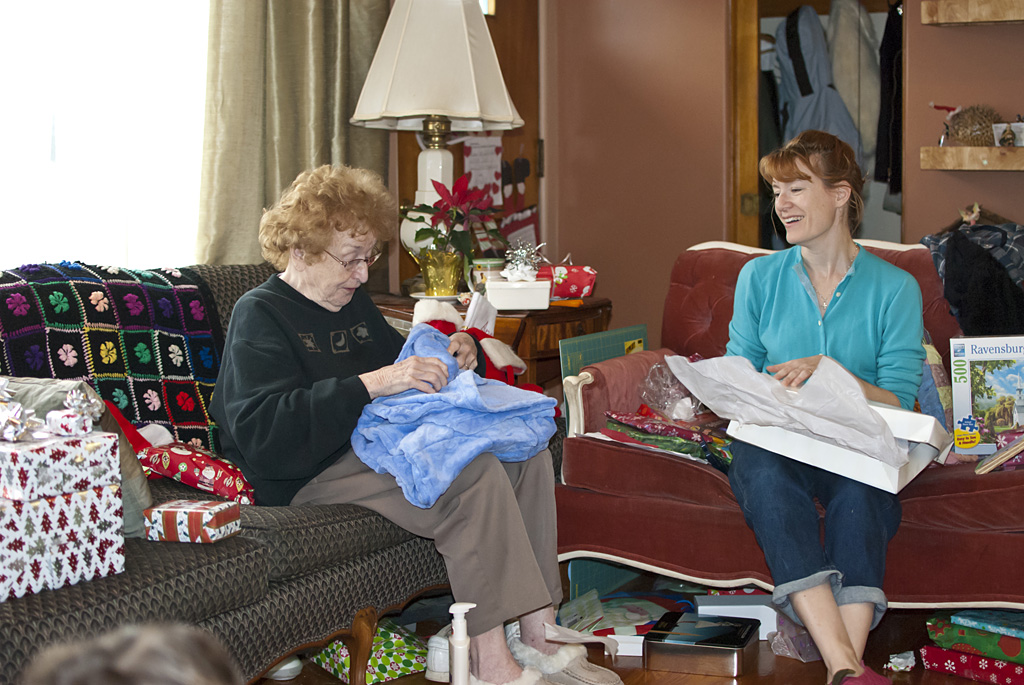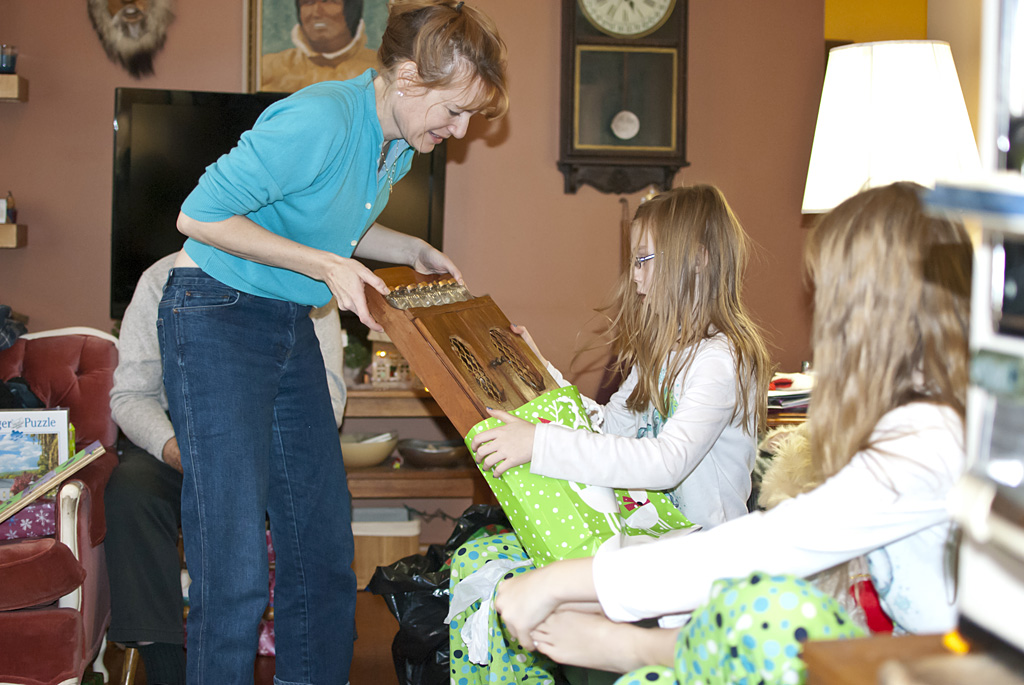 Brigitta loves all forms of magic and has a collection of potion bottles.
Svea and Joan cleaned up an old spice rack as a dispensary for her bottles.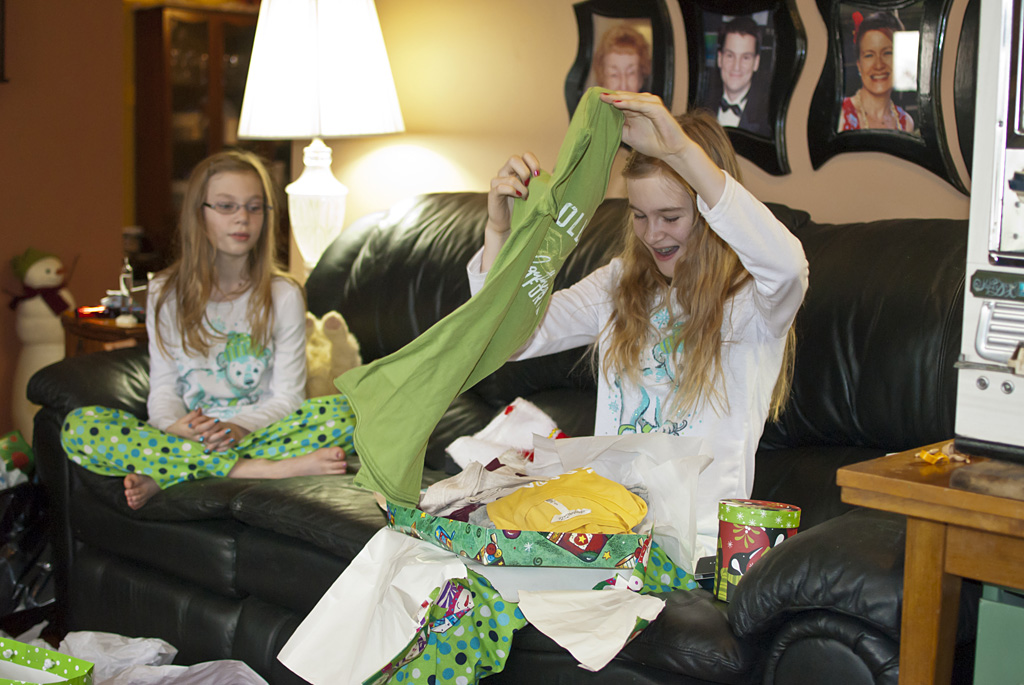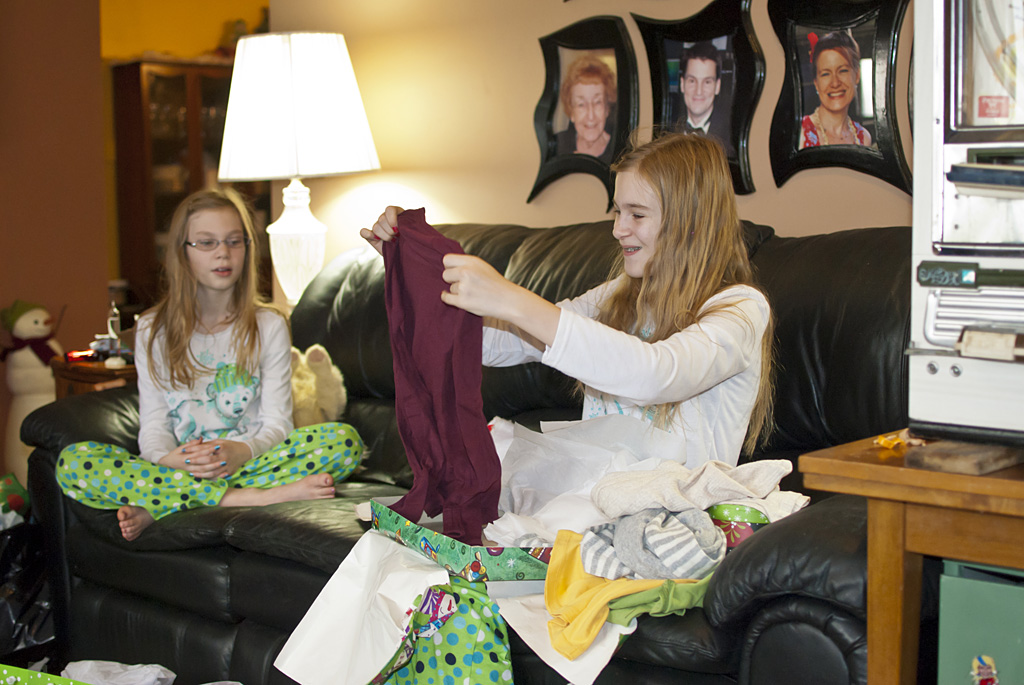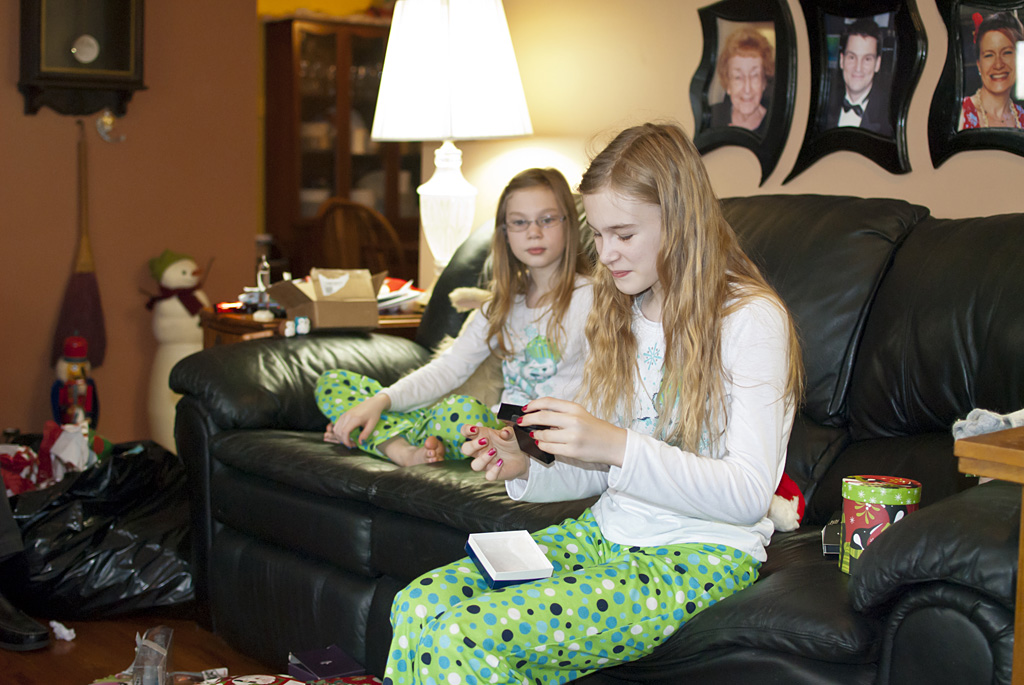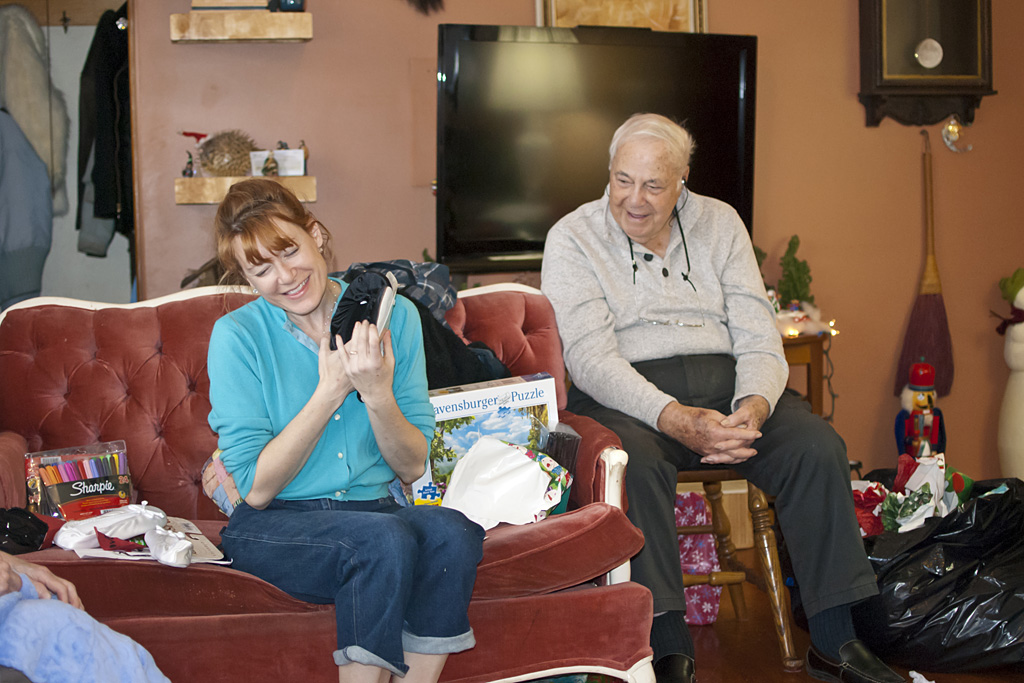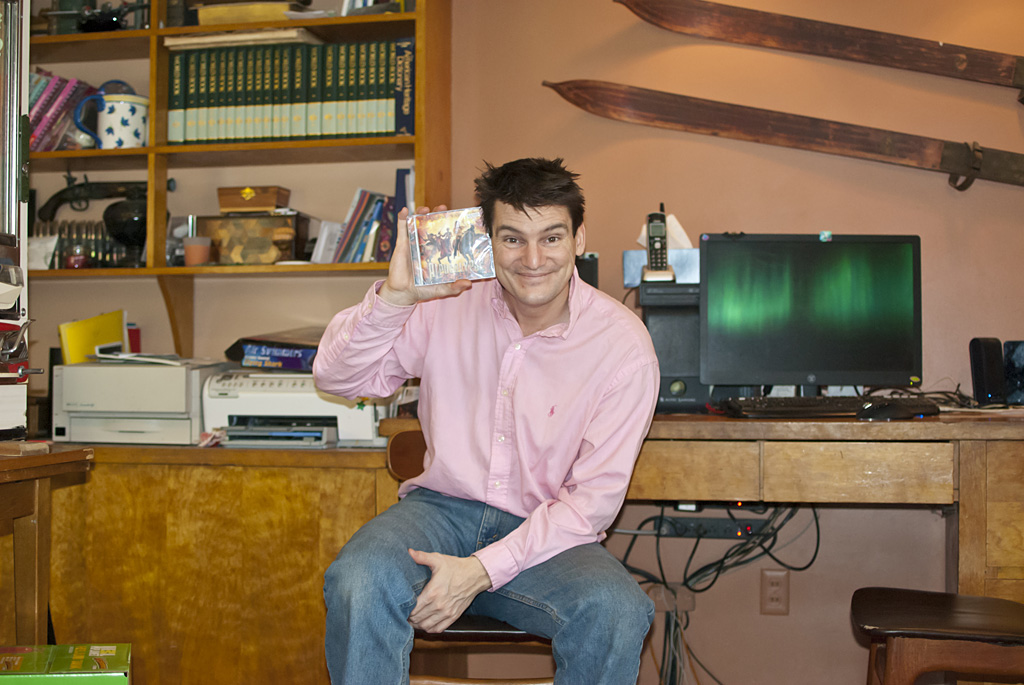 Weird Al's latest!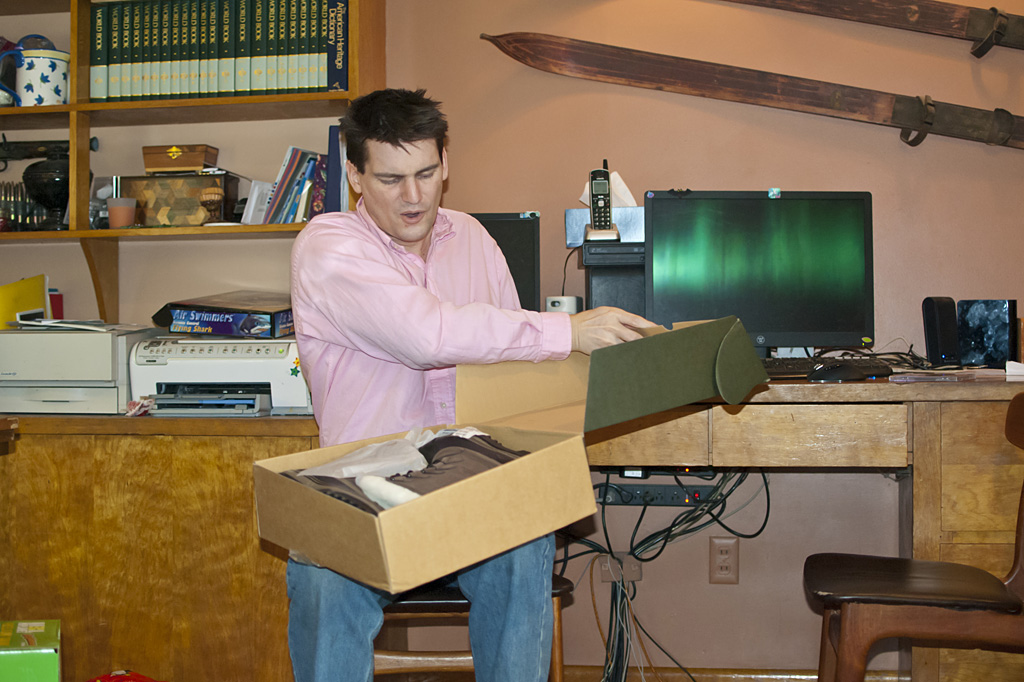 It's about time I owned a pair of regular boots.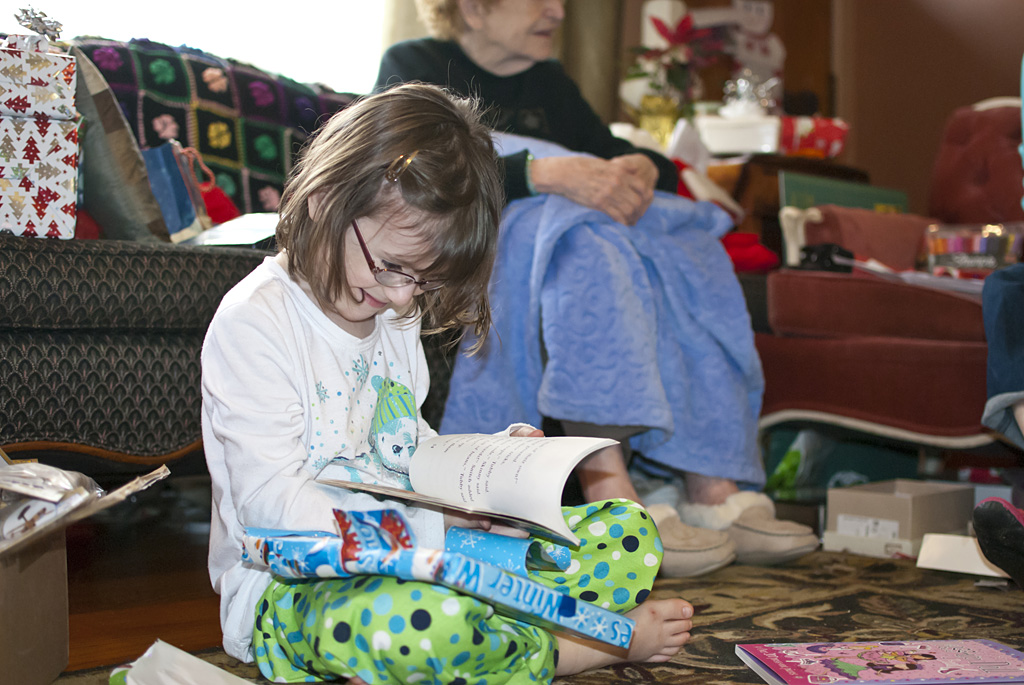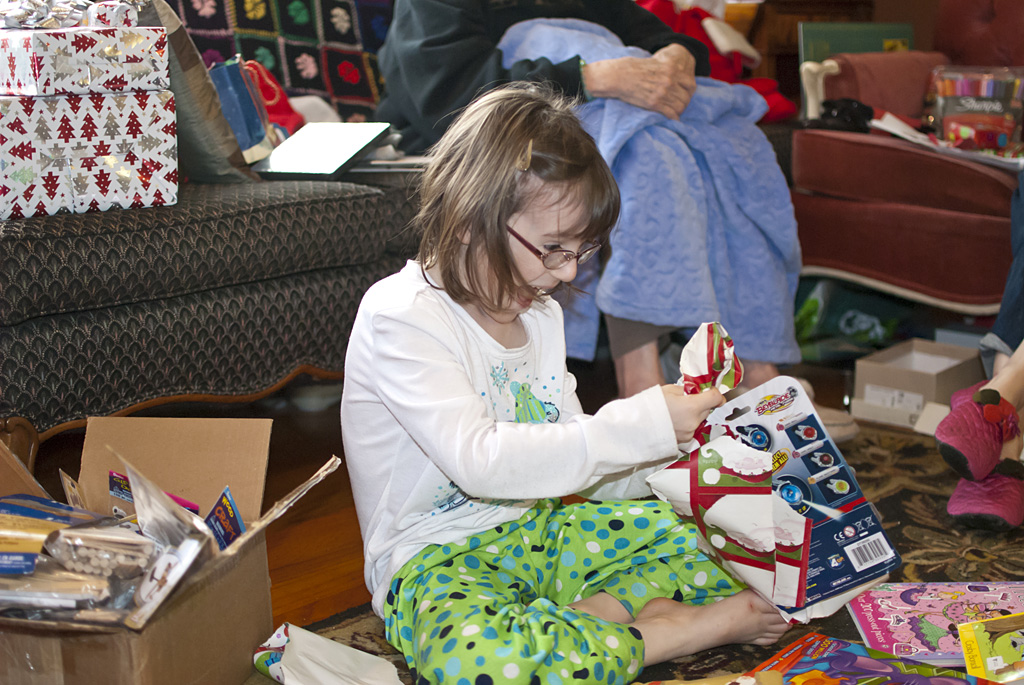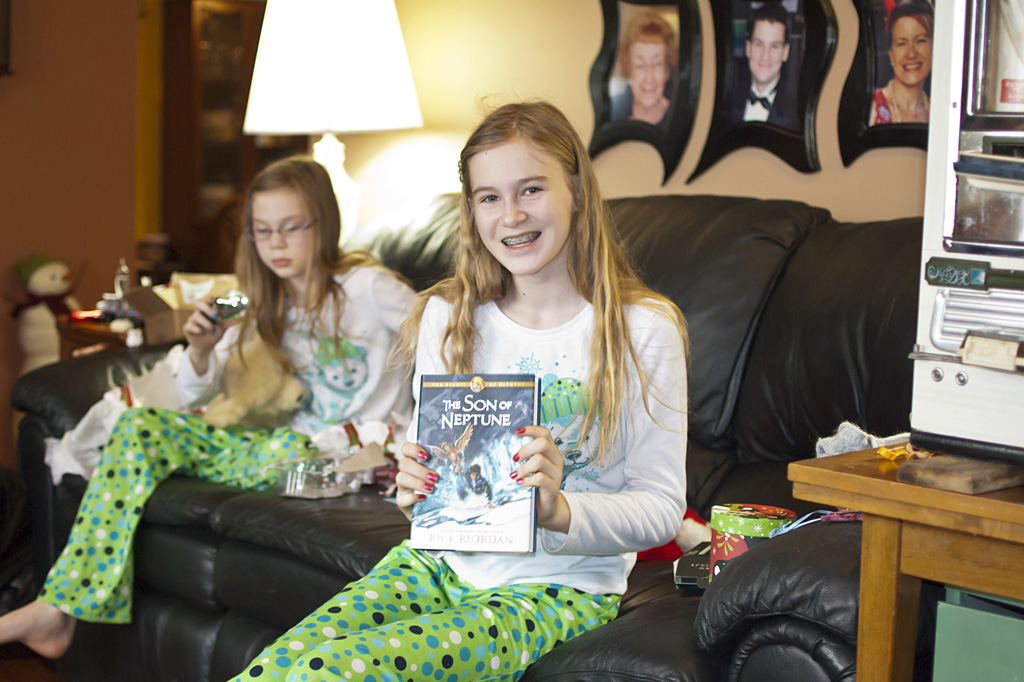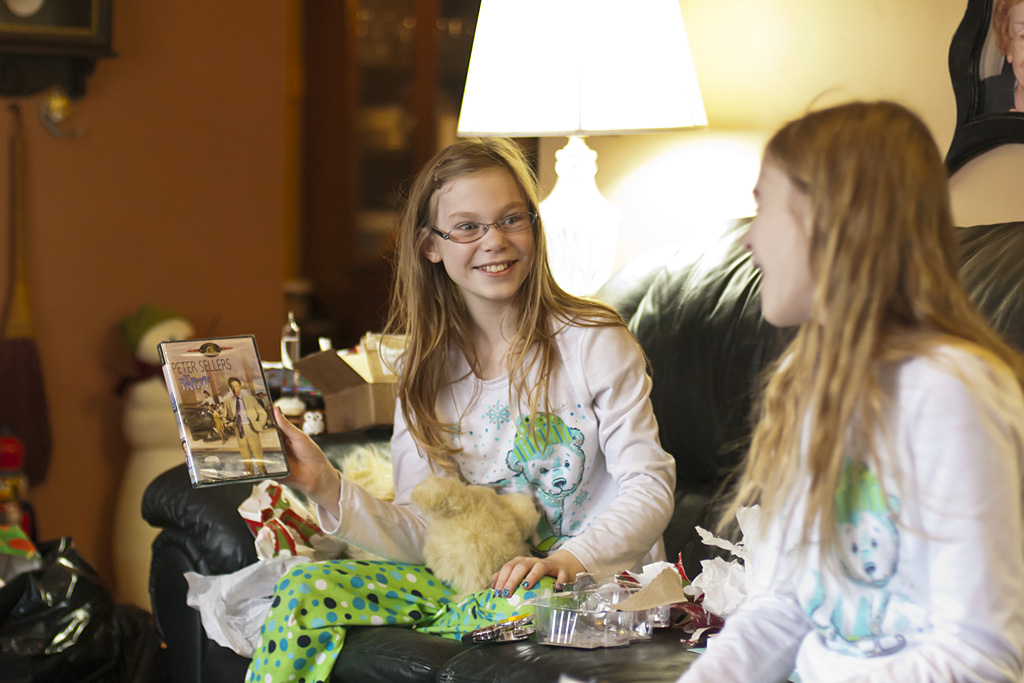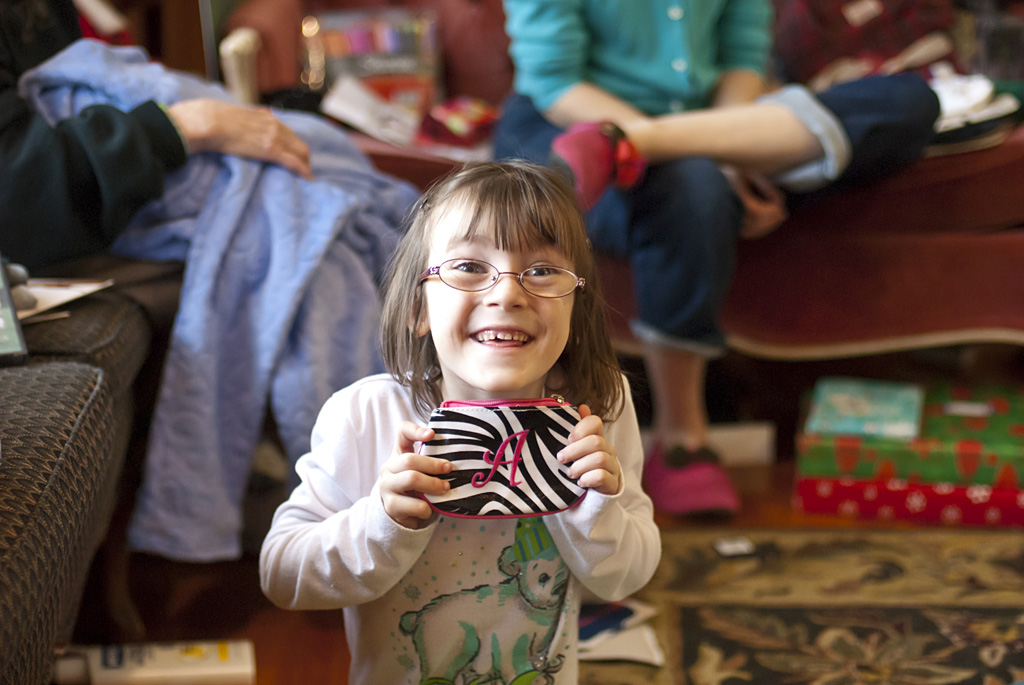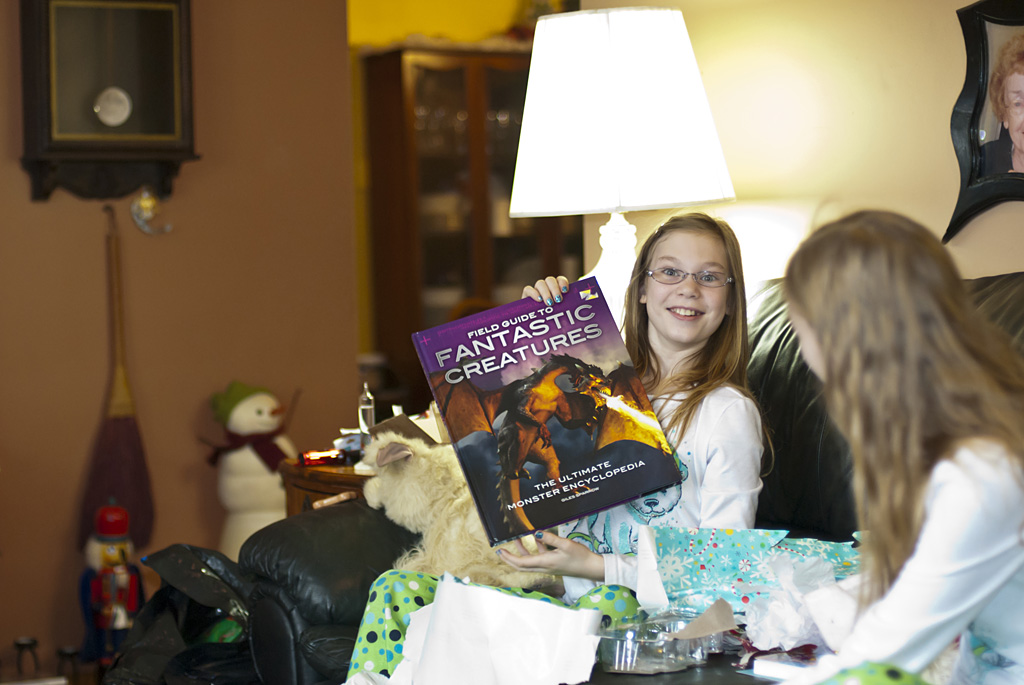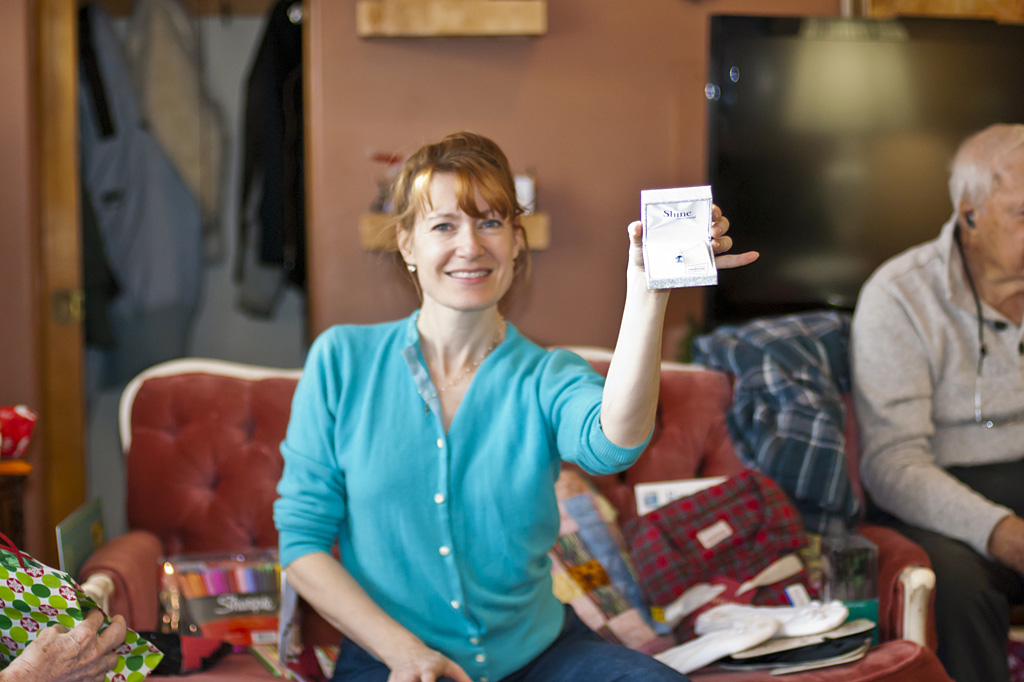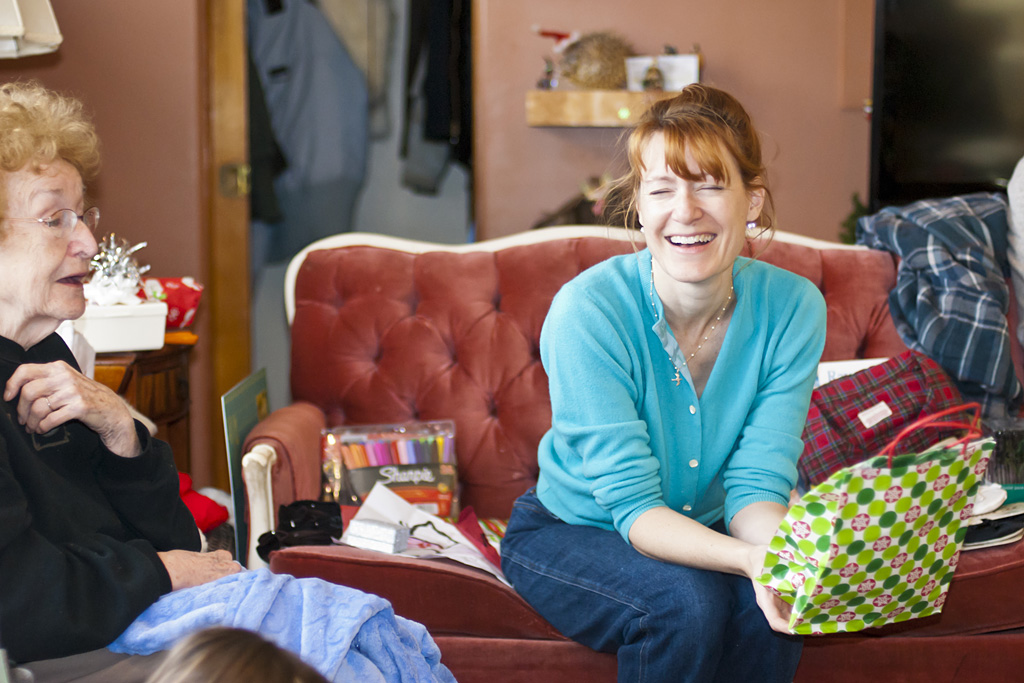 One of Nana's gifts to Joan had a tag that included the following poem:
"This gift is very special
Just like you!!
I hope you will cherish it
Your whole life through
It may bring some tears
To your lovely blue eyes
So open it carefully
And you'll get a big surprise!
From your
Loving Mom"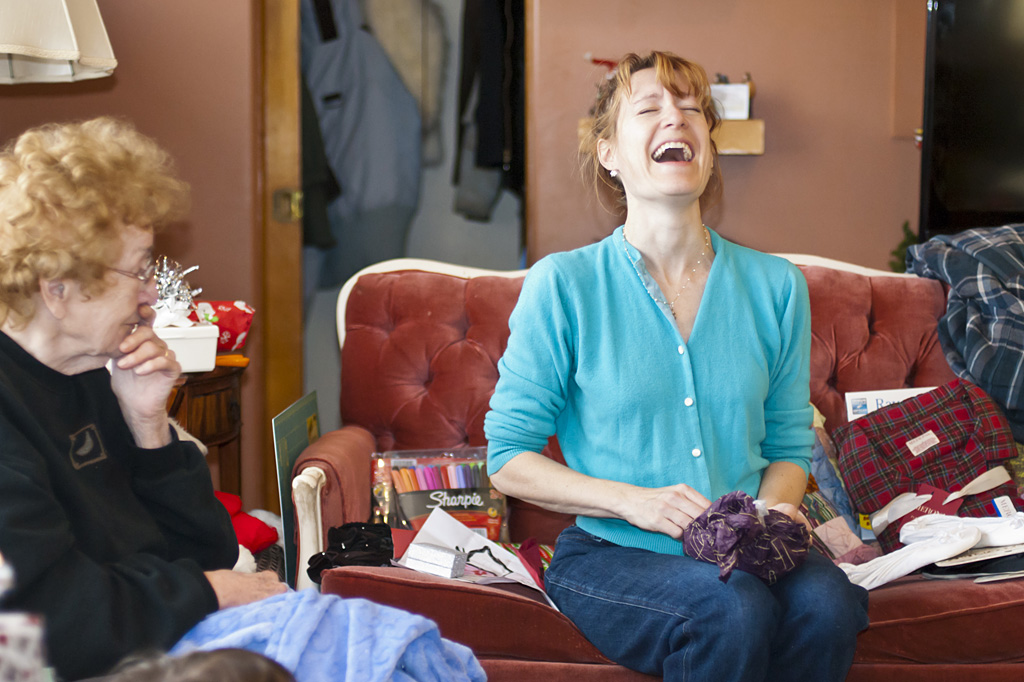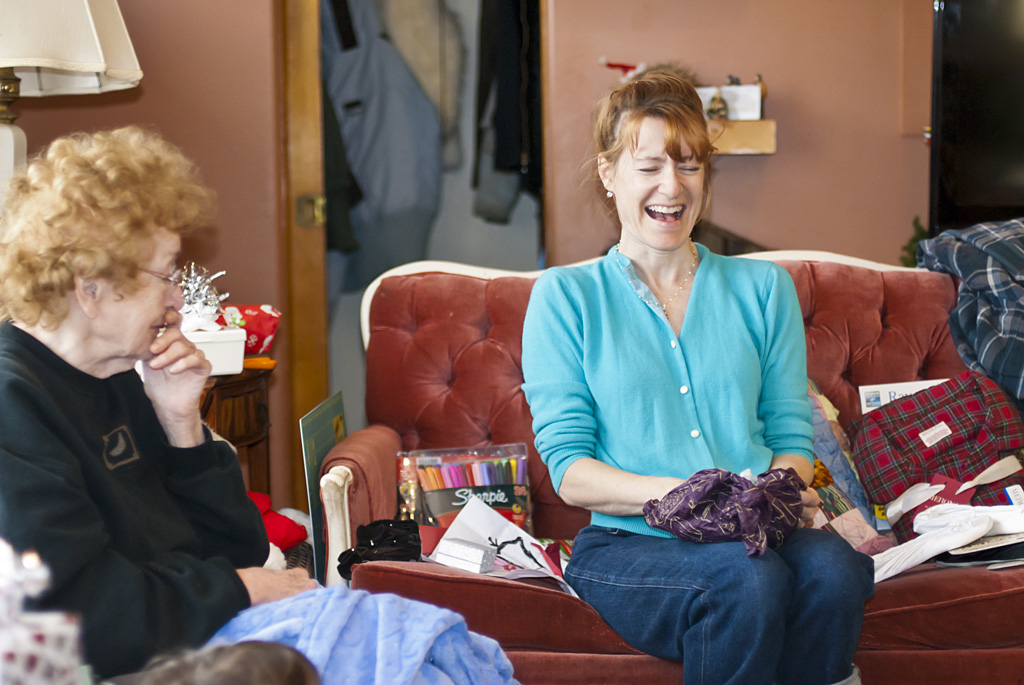 It was an old ski mask!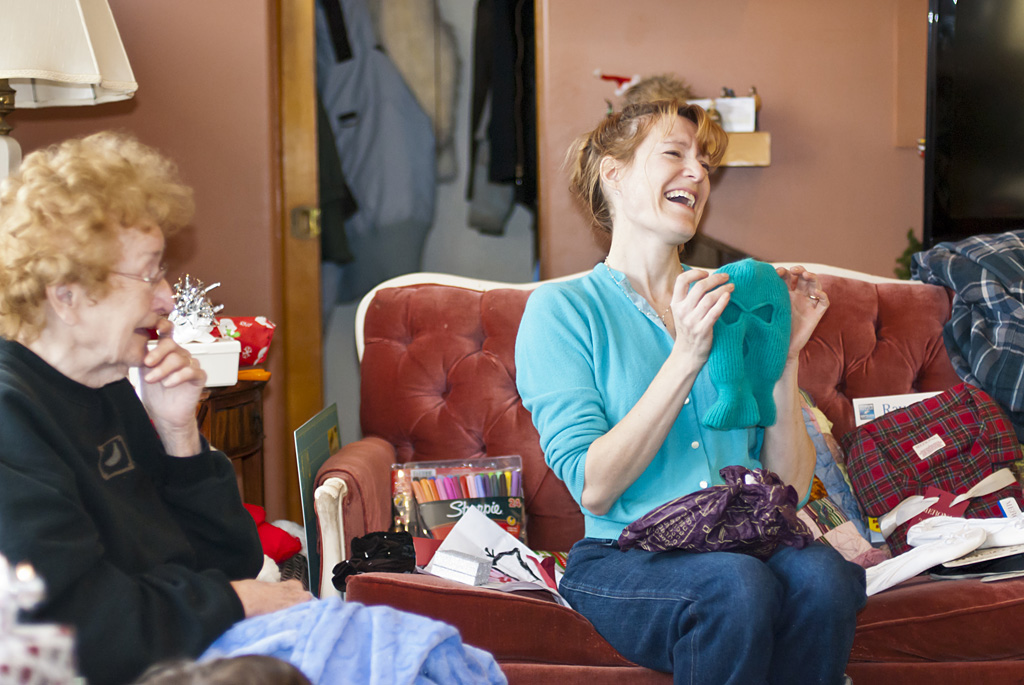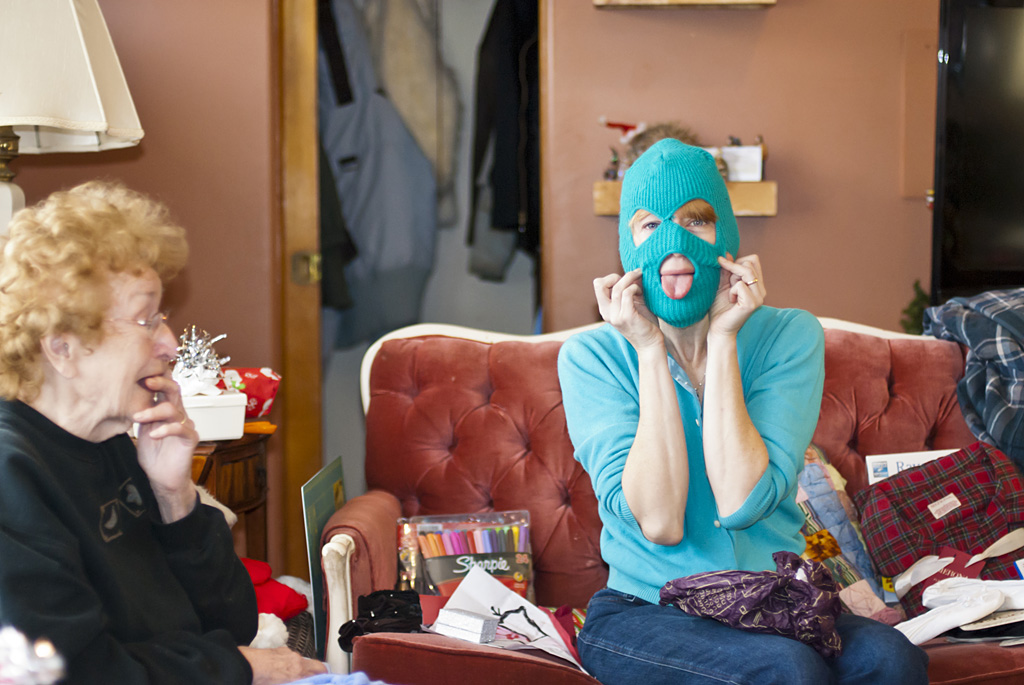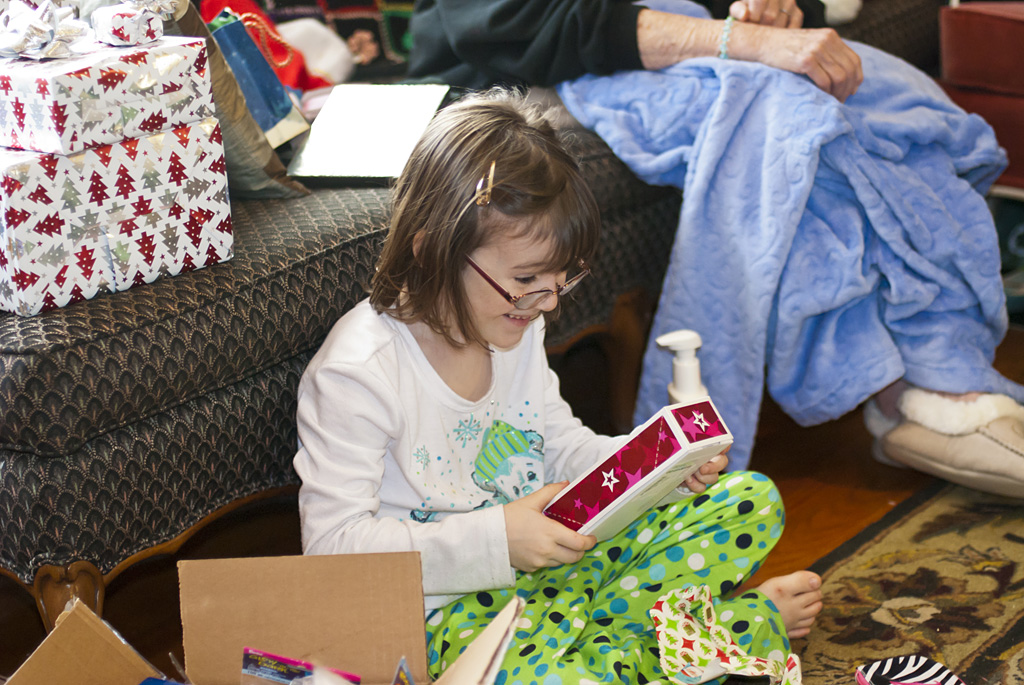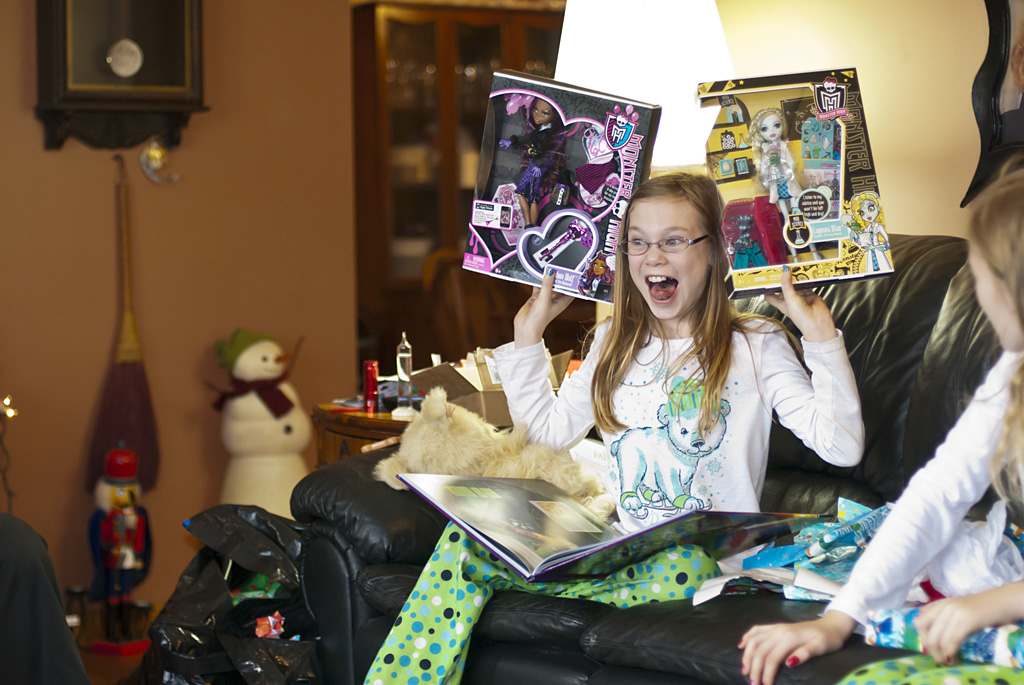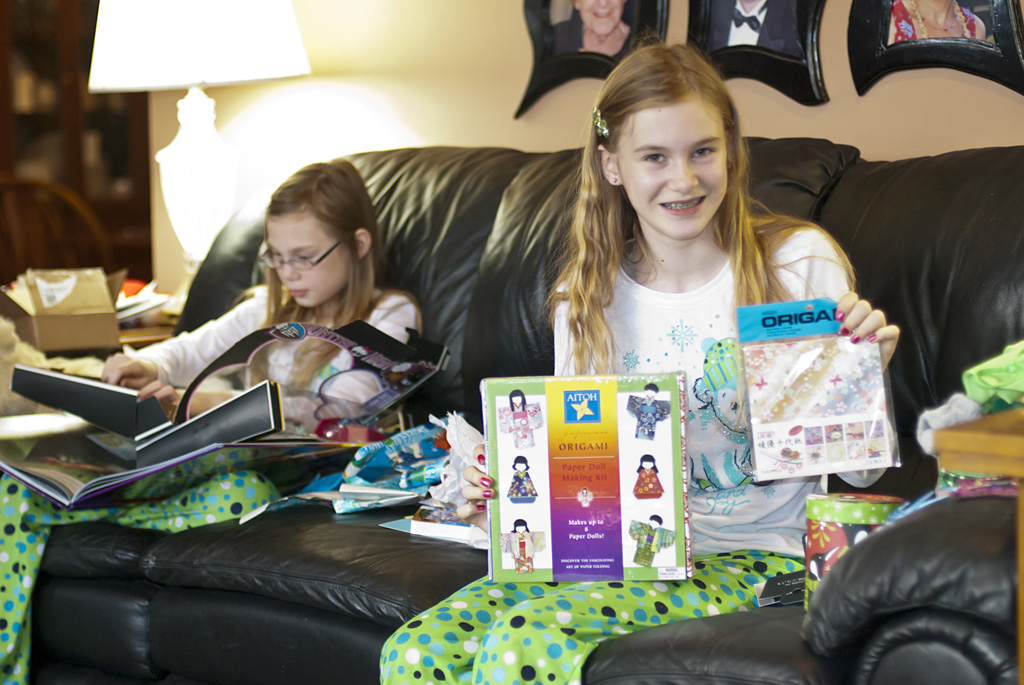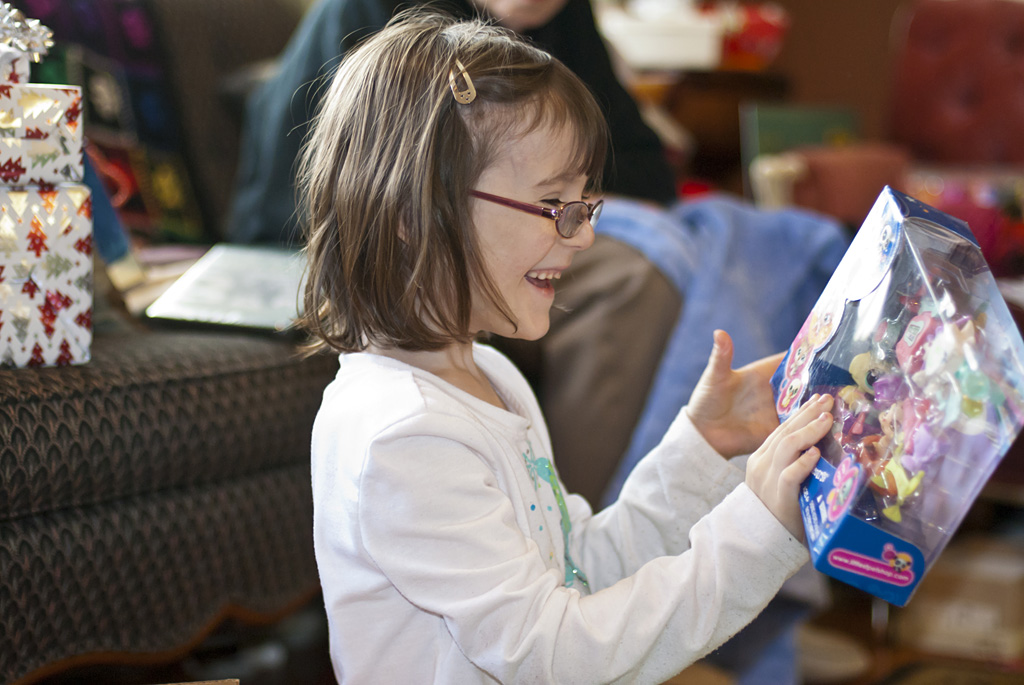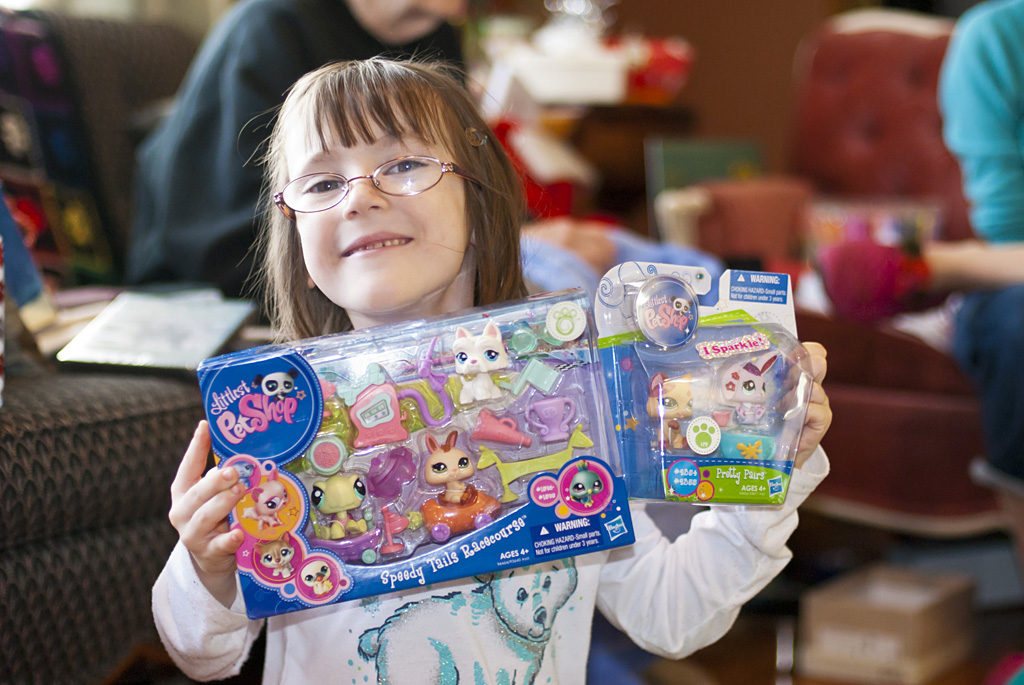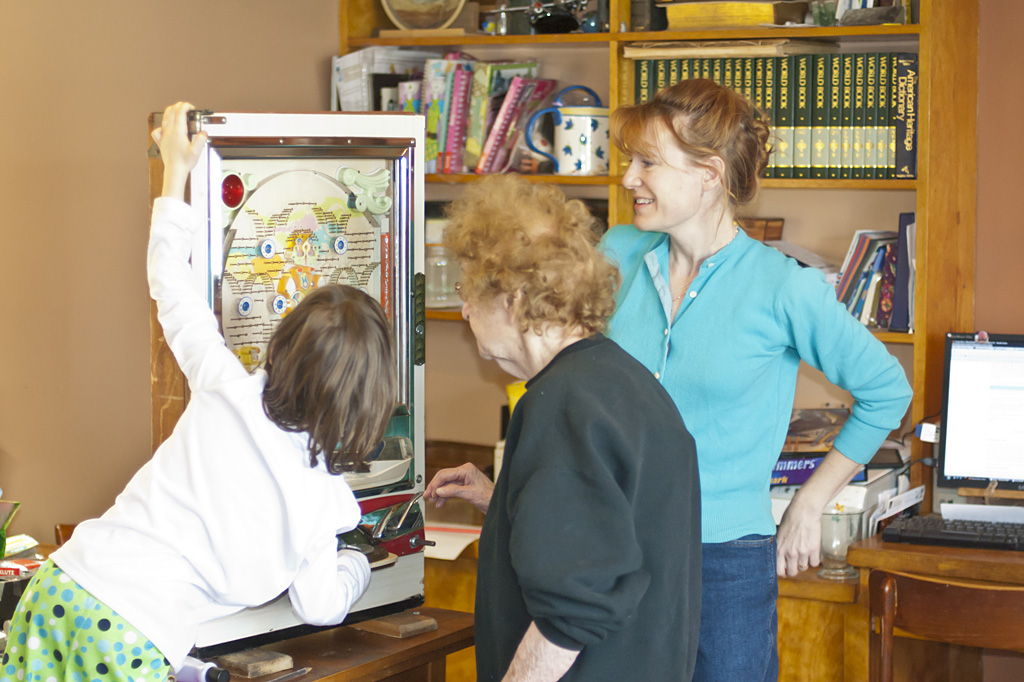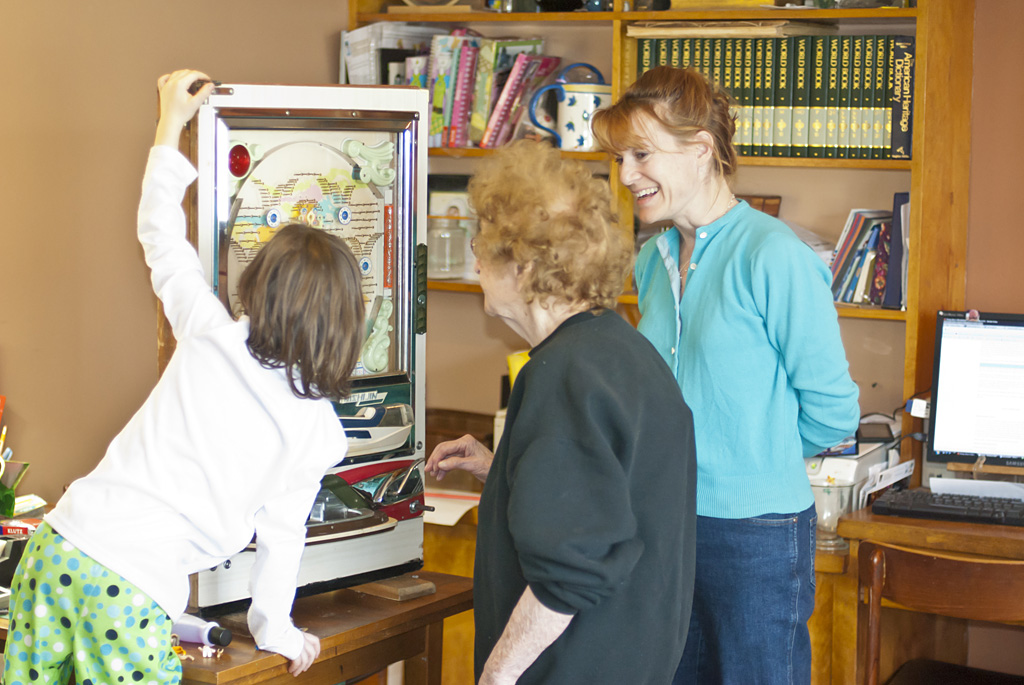 (Yes, it can be spelled with two L's)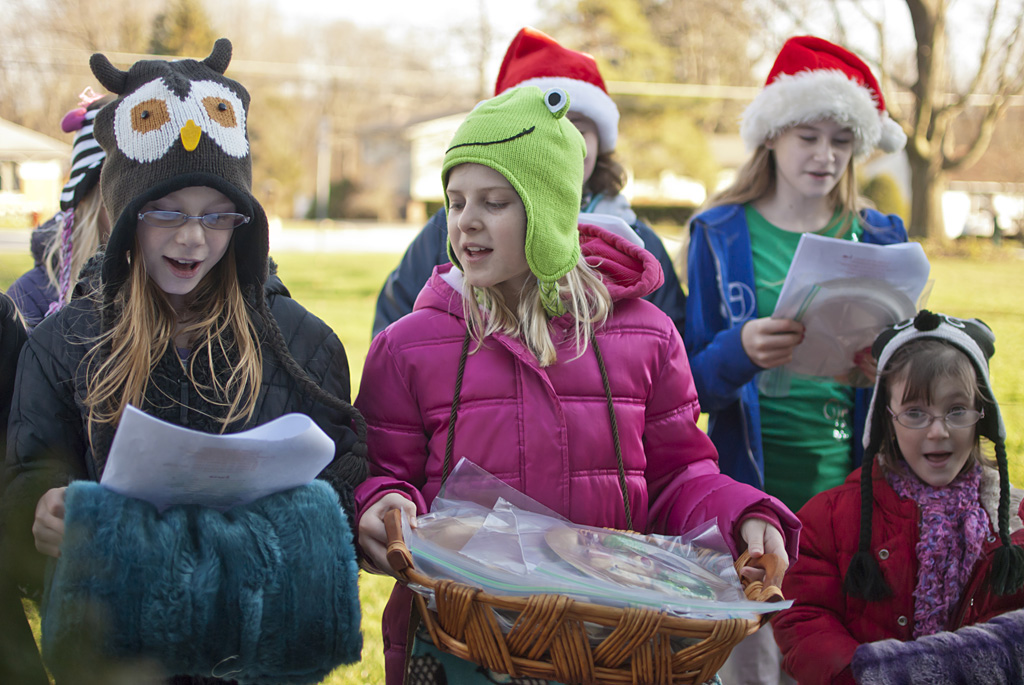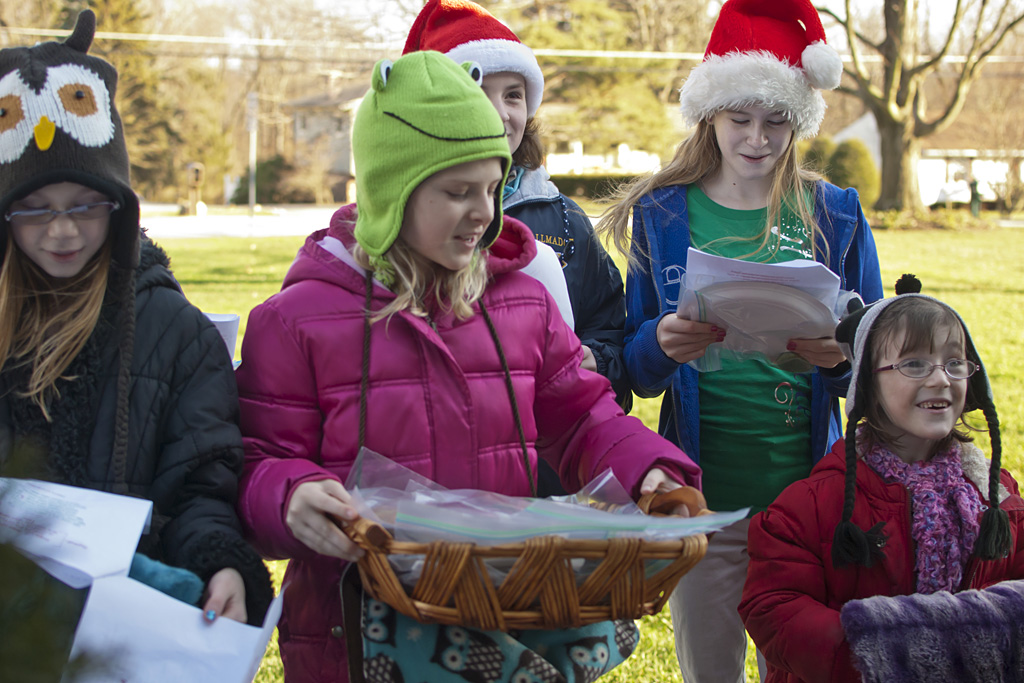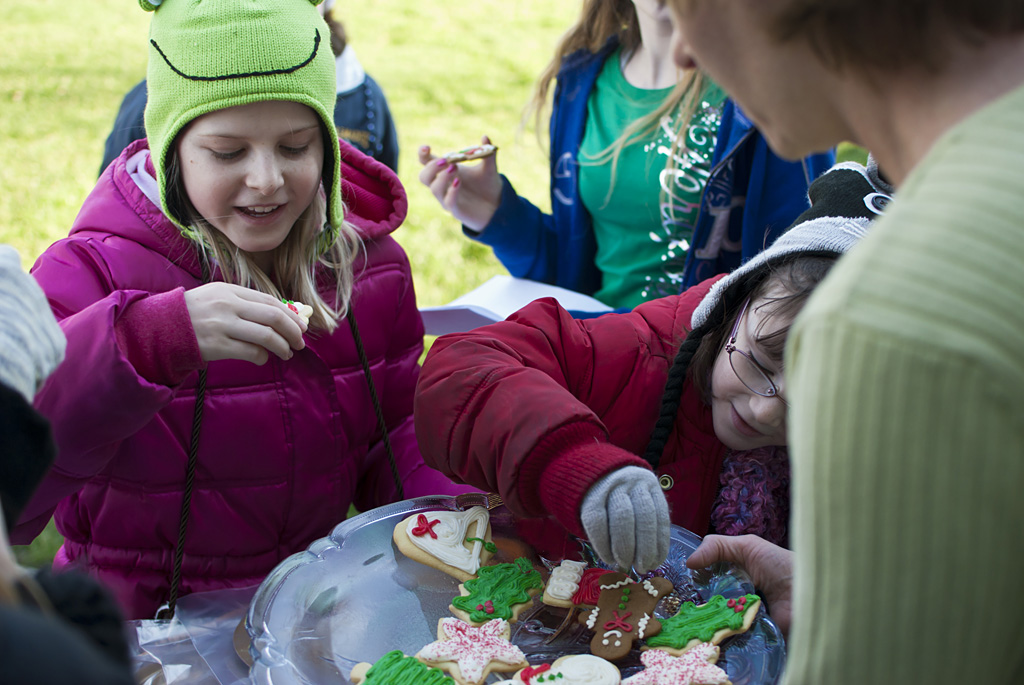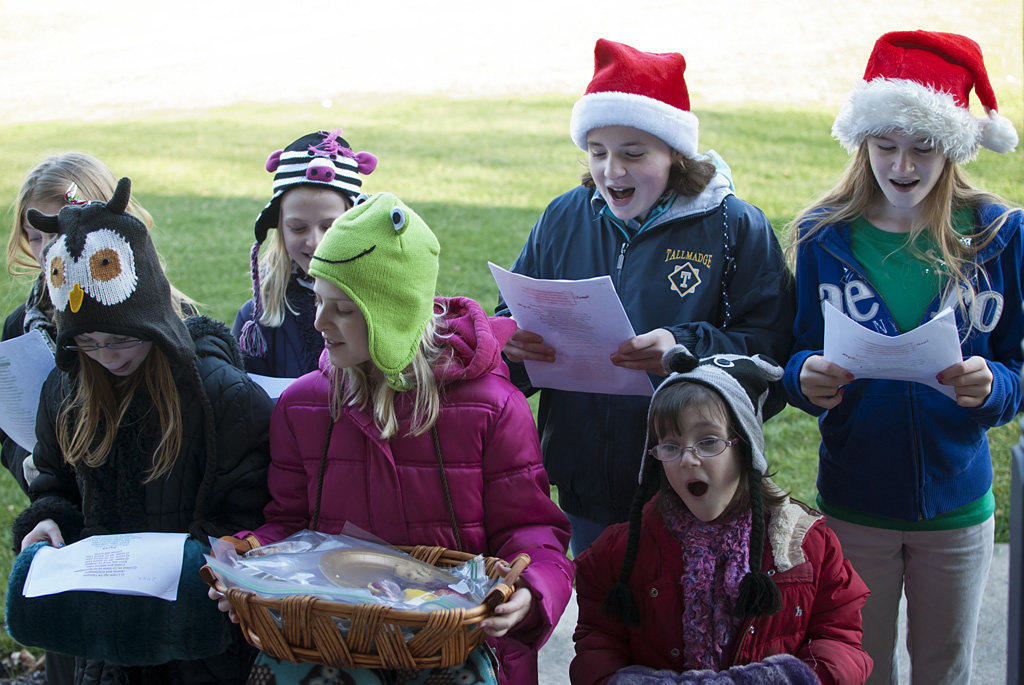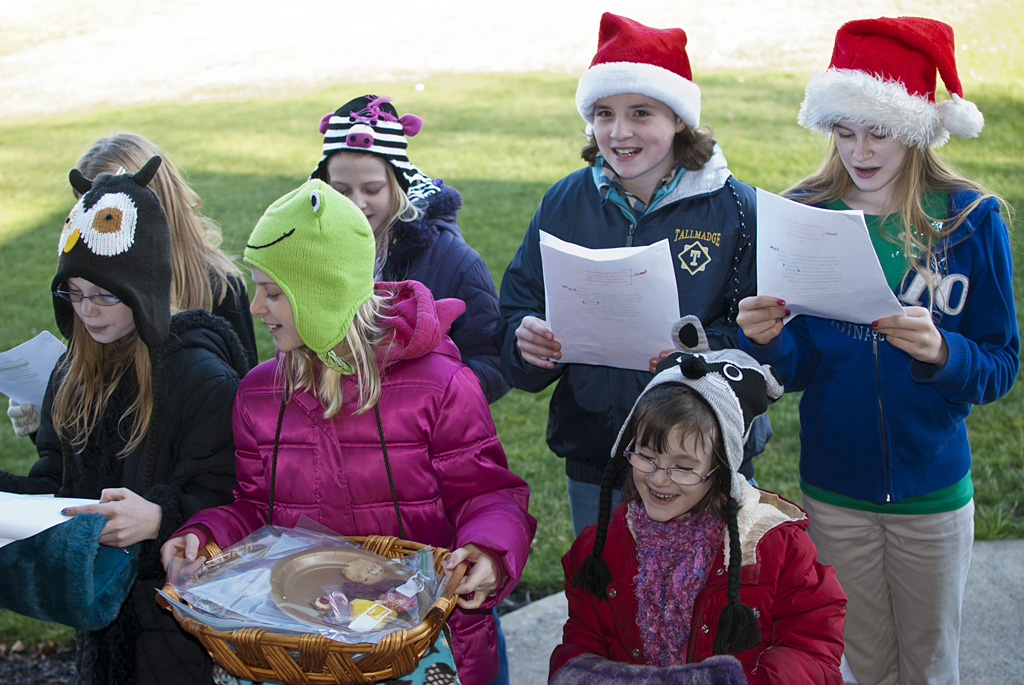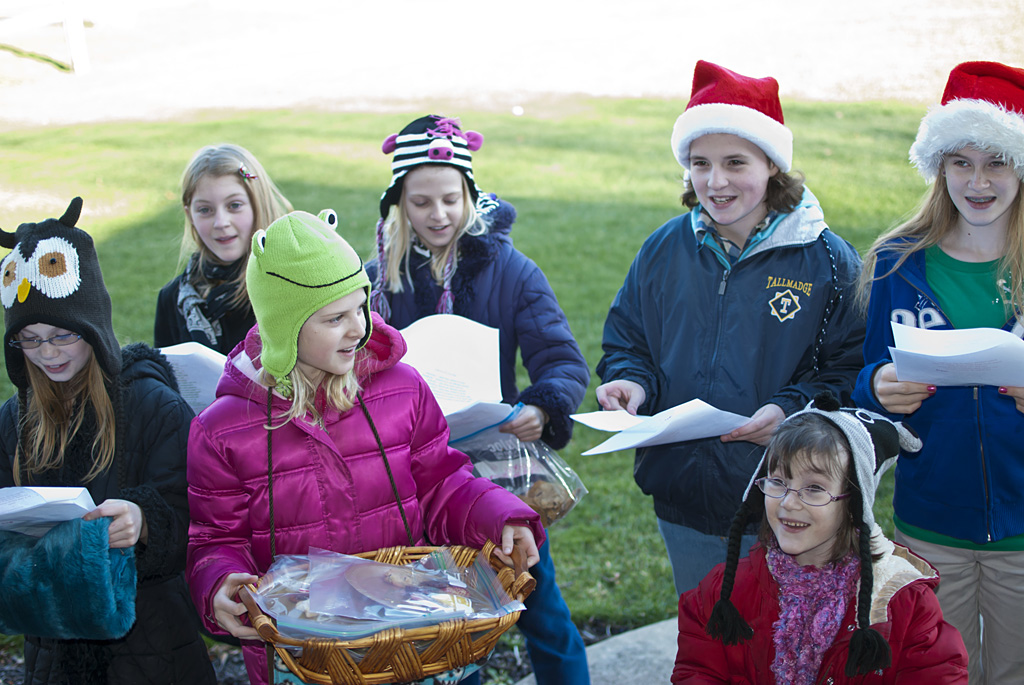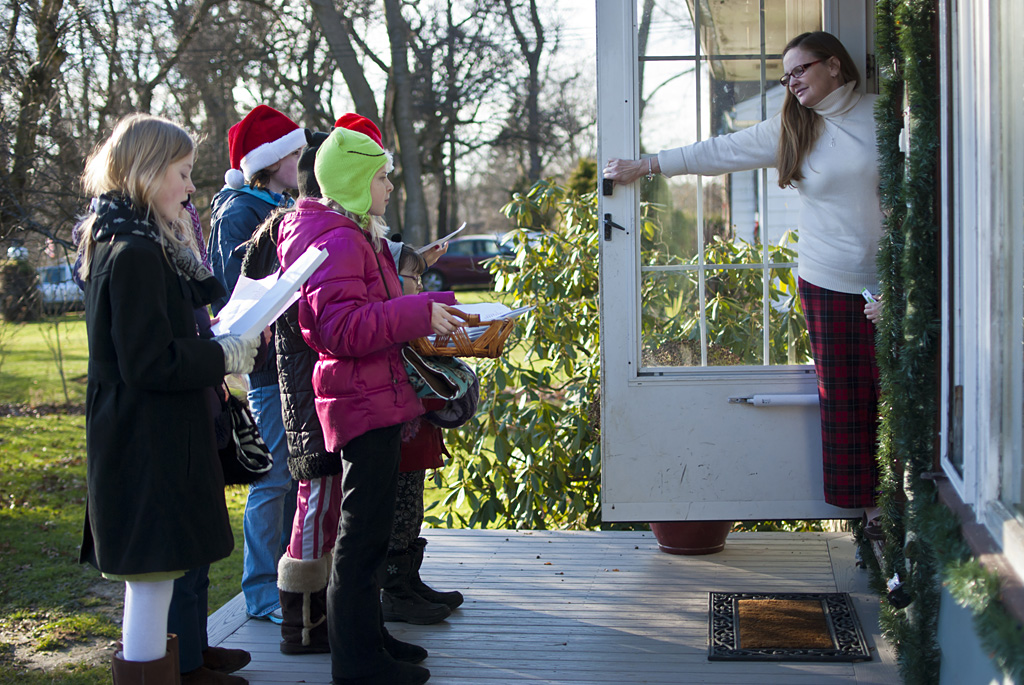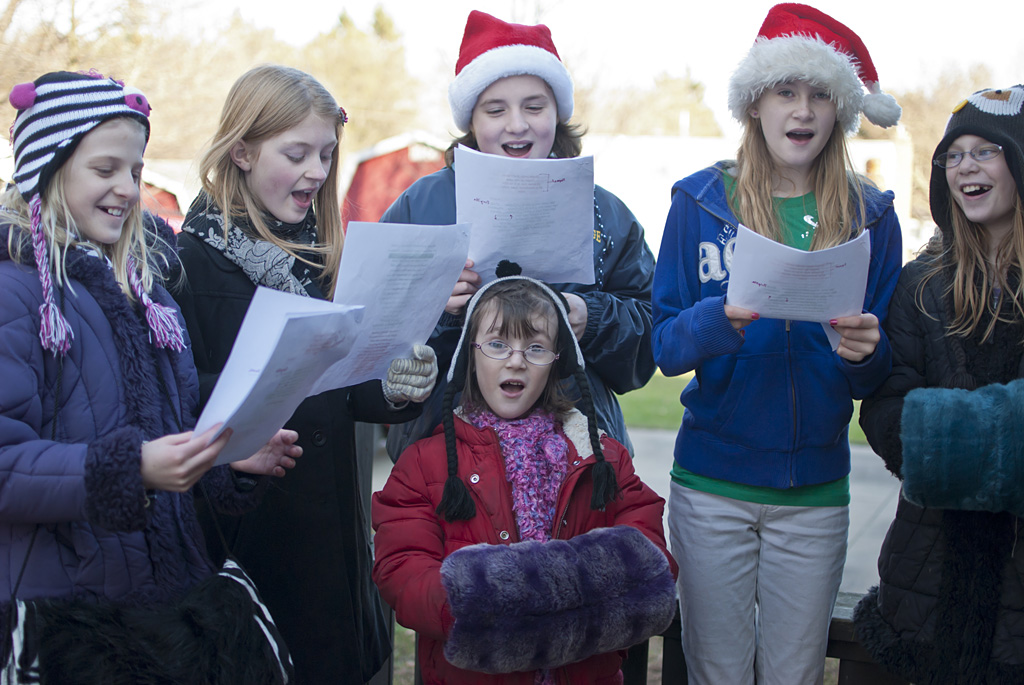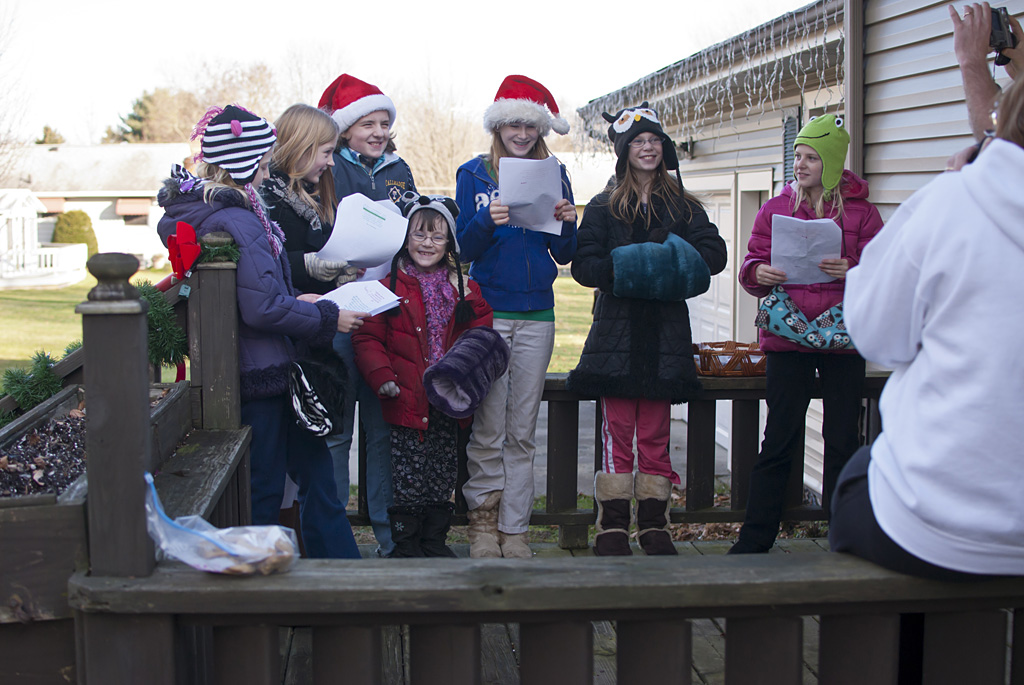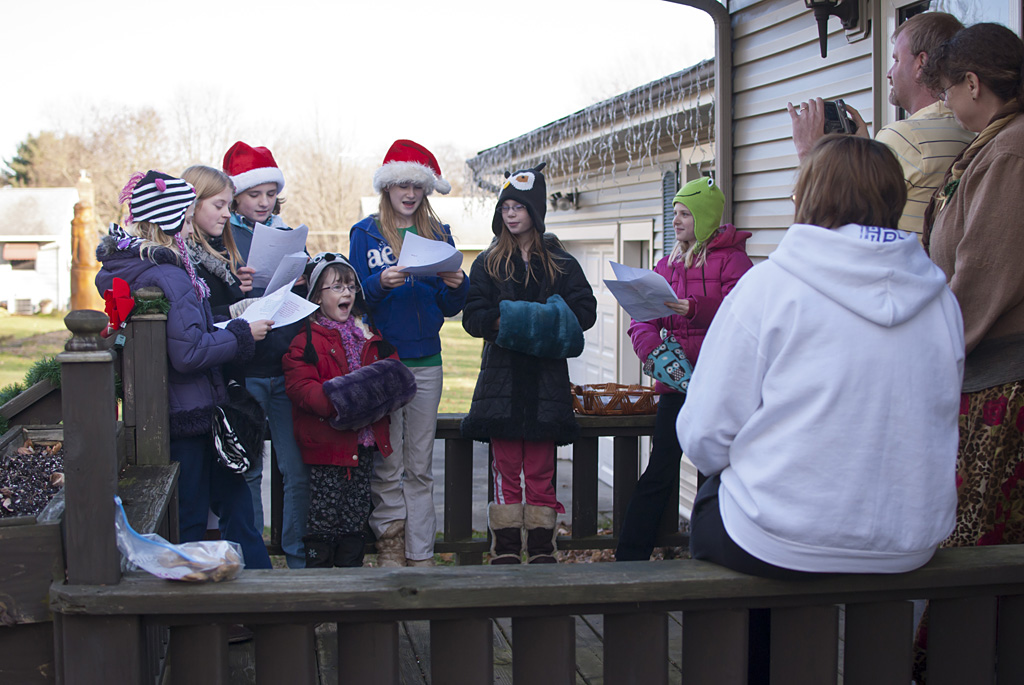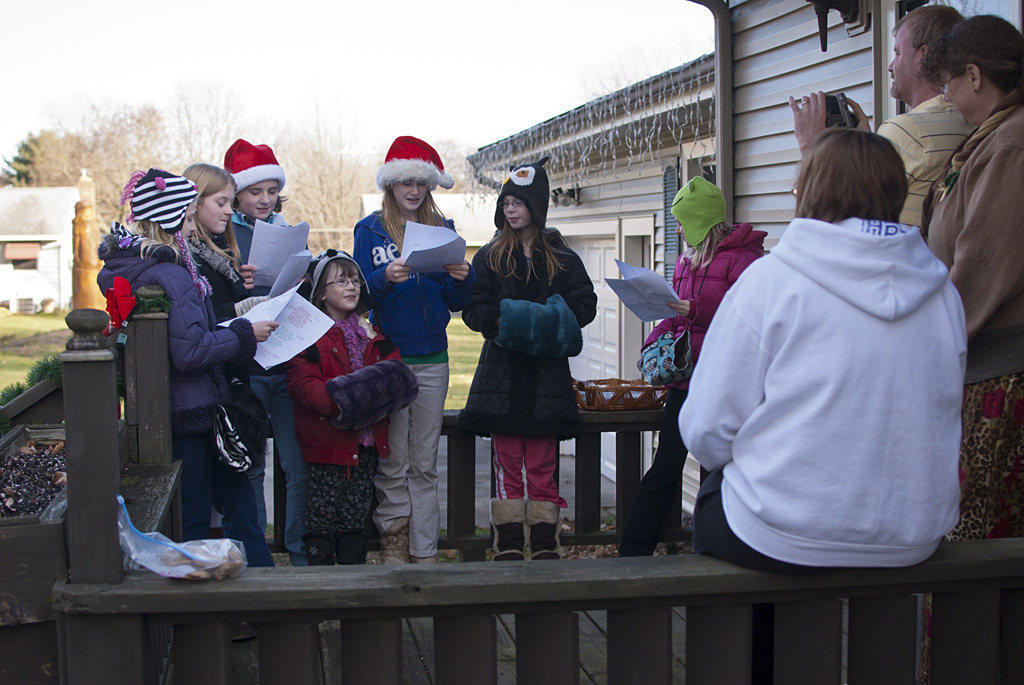 Gifts from Grandma and Grandpa and Uncle Mark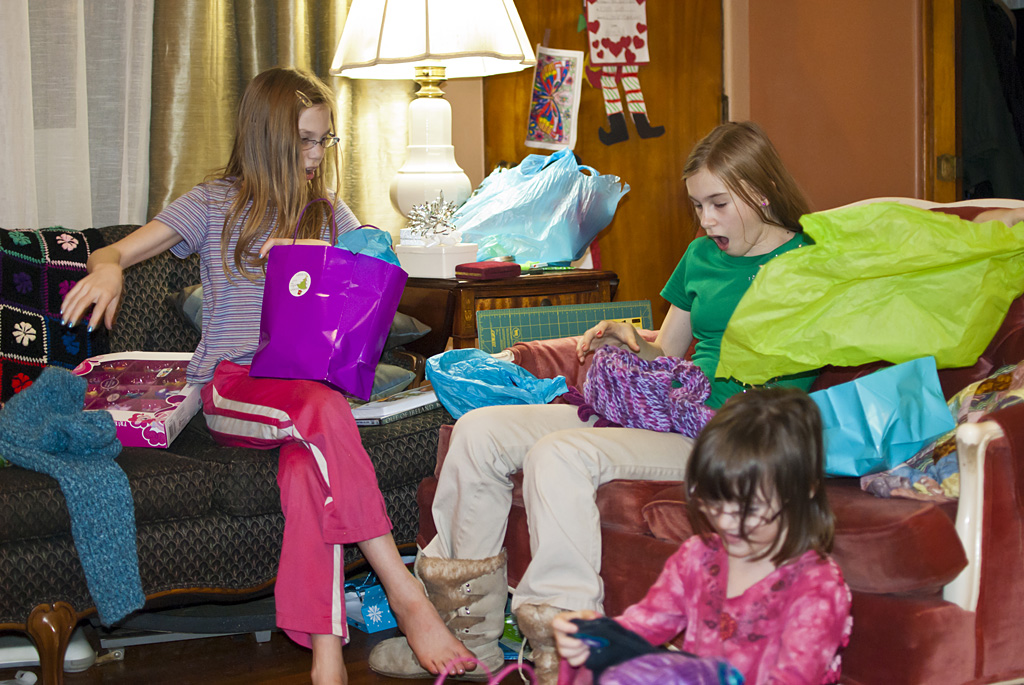 Hats and scarves and puzzles from Grandma and Grandpa