7-21-2009 ~ Blog #367
(Re-retroblogged in 1024 resolution on 2-13-2011,
Originally retroblogged in 640 resolution in April 2010) ~ David
We had a great time on the glacier and the weather was reasonable. Glaciers suck up warmth from quite a distance; being directly on a glacier is always somewhat cold. It wasn't raining or very windy and we could see some blue in the sky which makes pretty decent weather for the Matanuska Glacier. On the way home we ate at the Long Rifle Lodge and pulled over a few times for photo opportunities. I took 1,100 pictures that day; the girls too another 177. My total was so high because I shot many bracketed set of seven shots with the intention of producing HDR photos as can be seen further down. Below are my favorite 37 shots.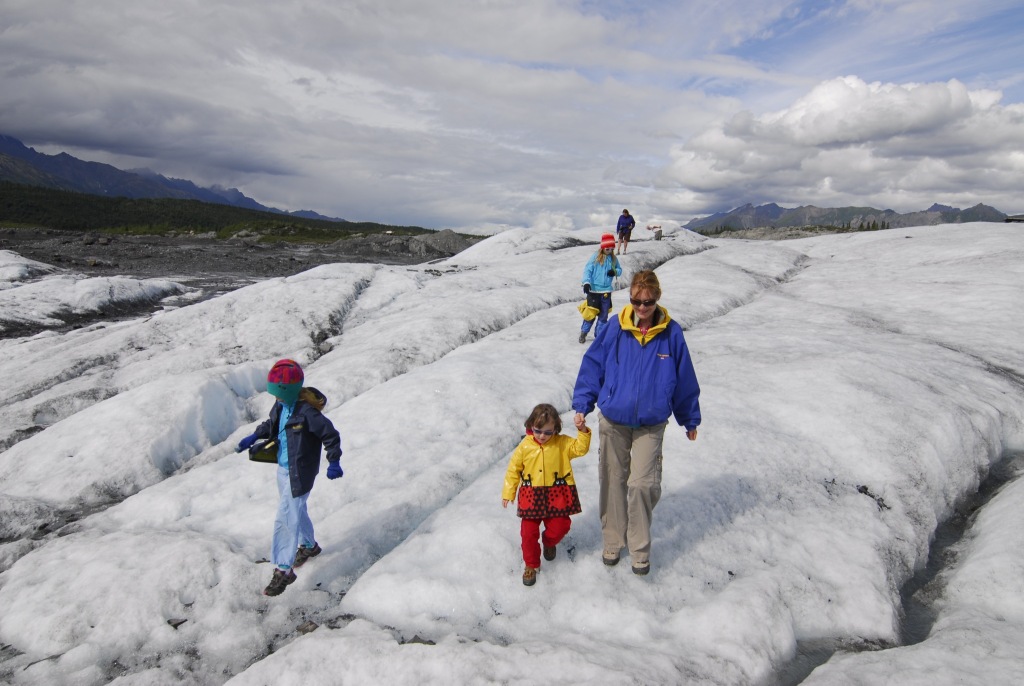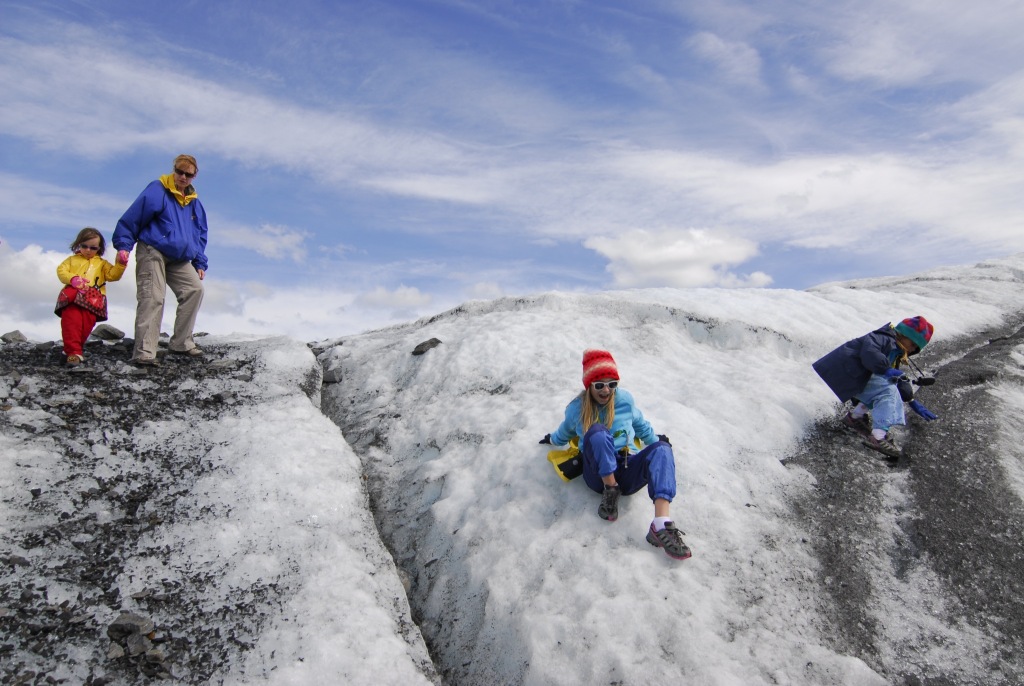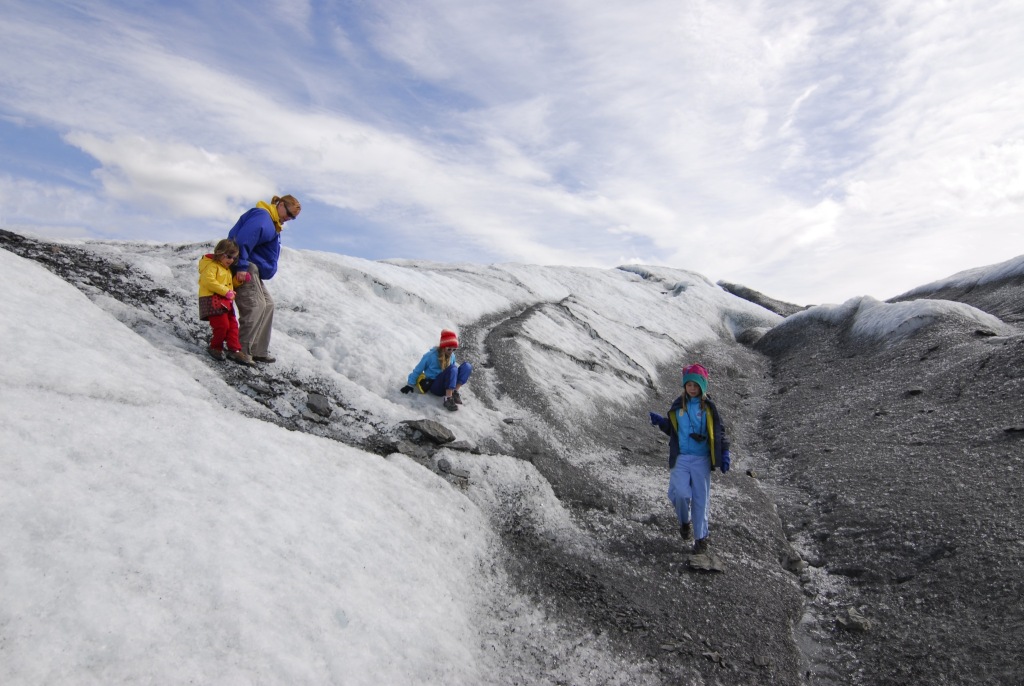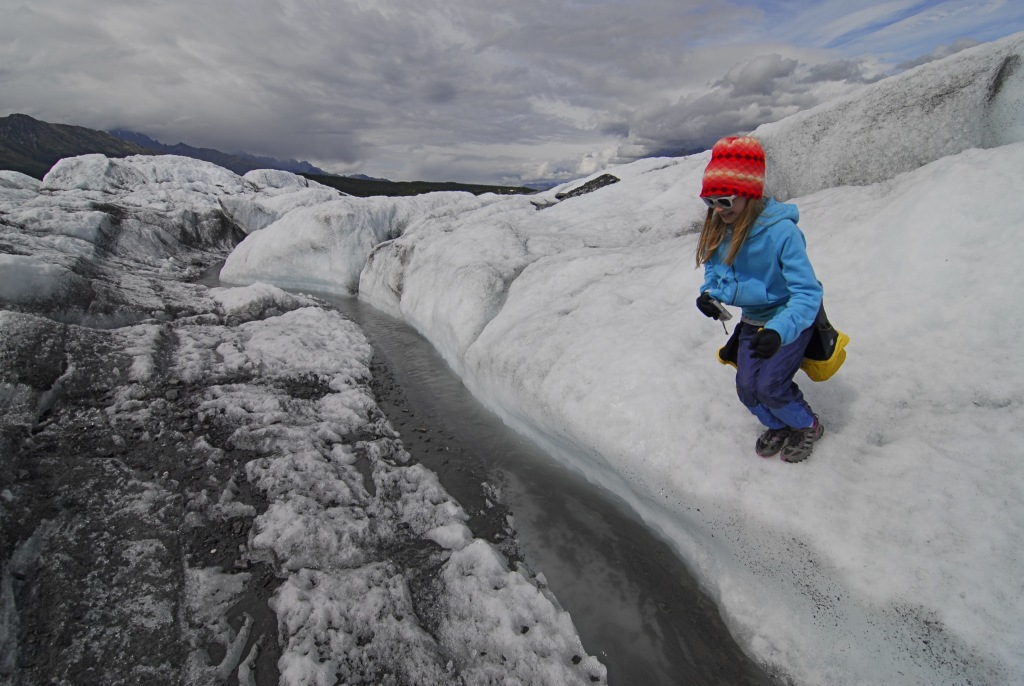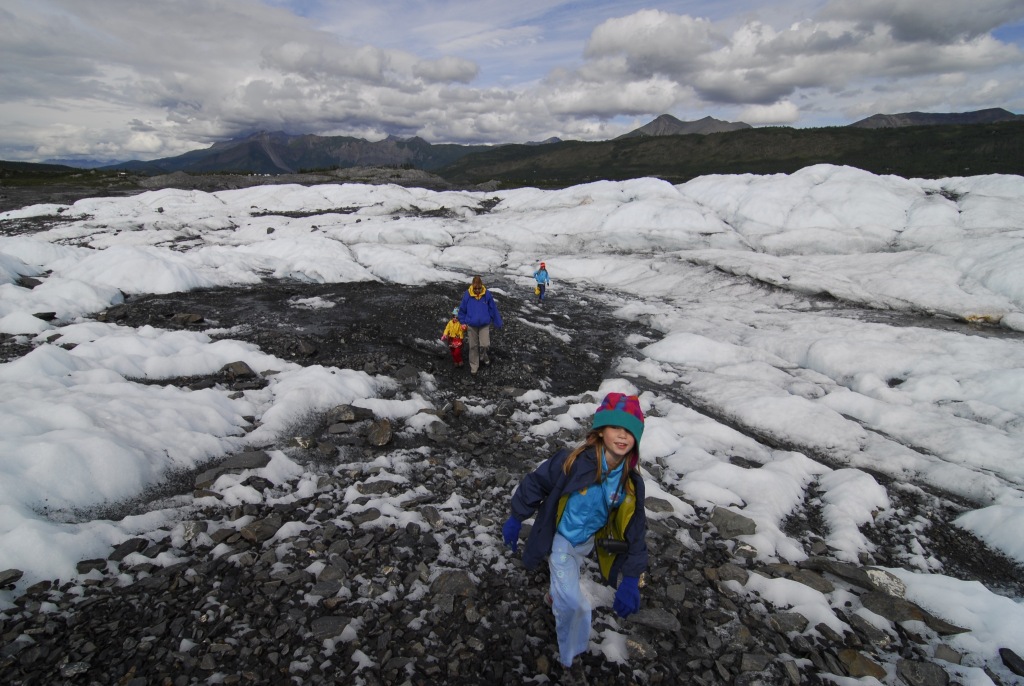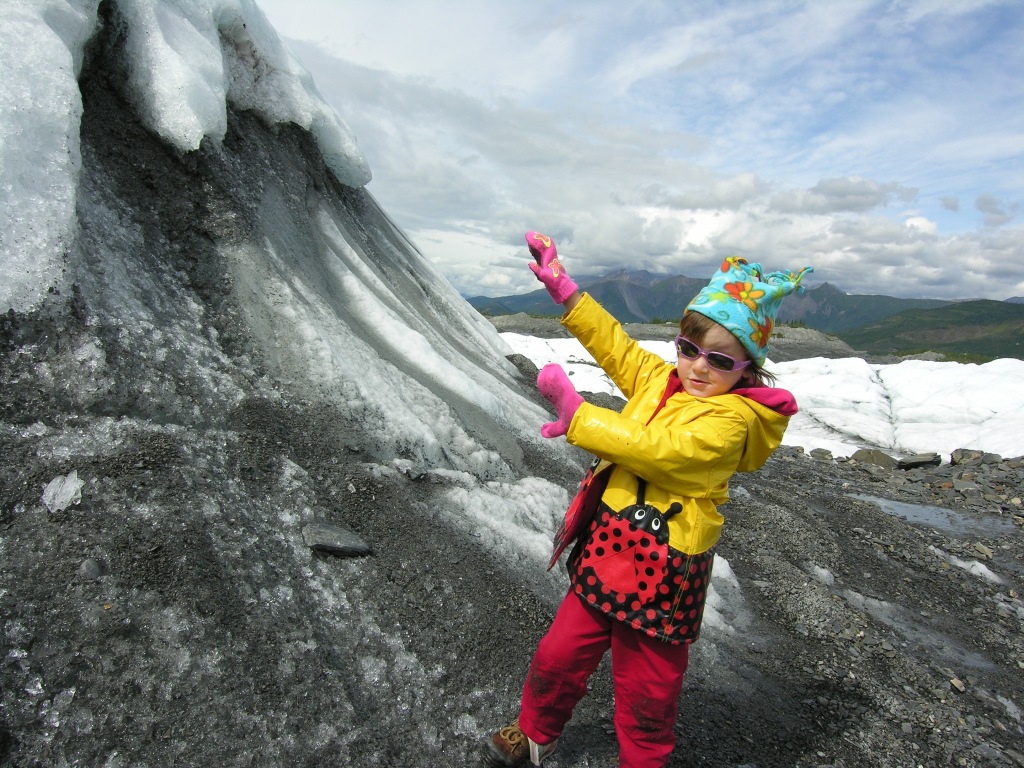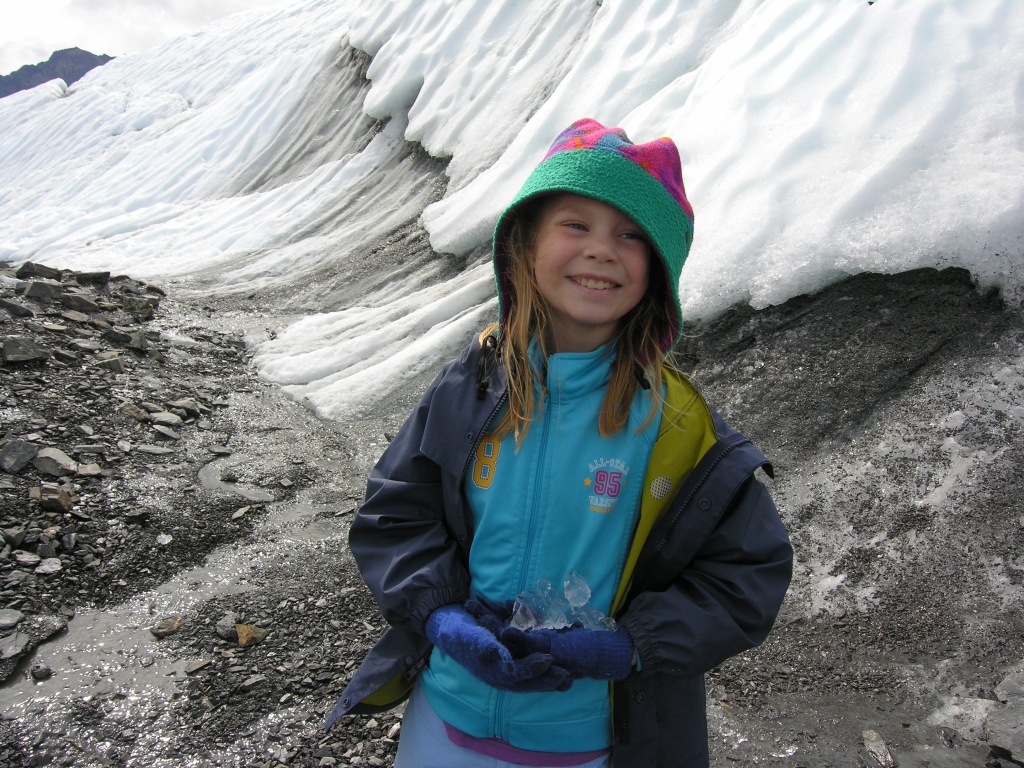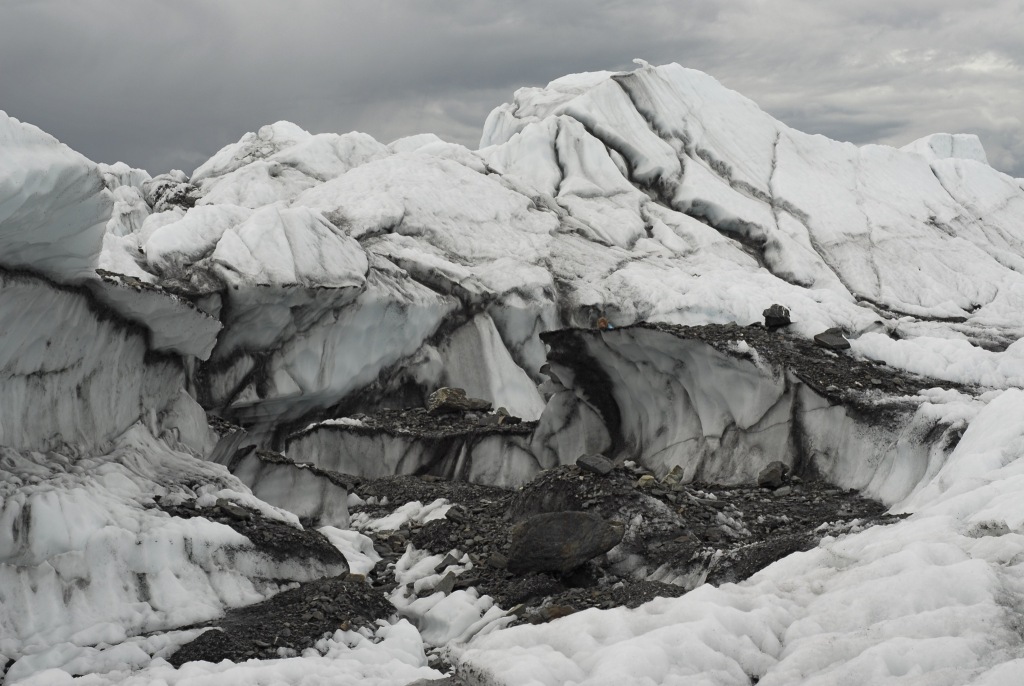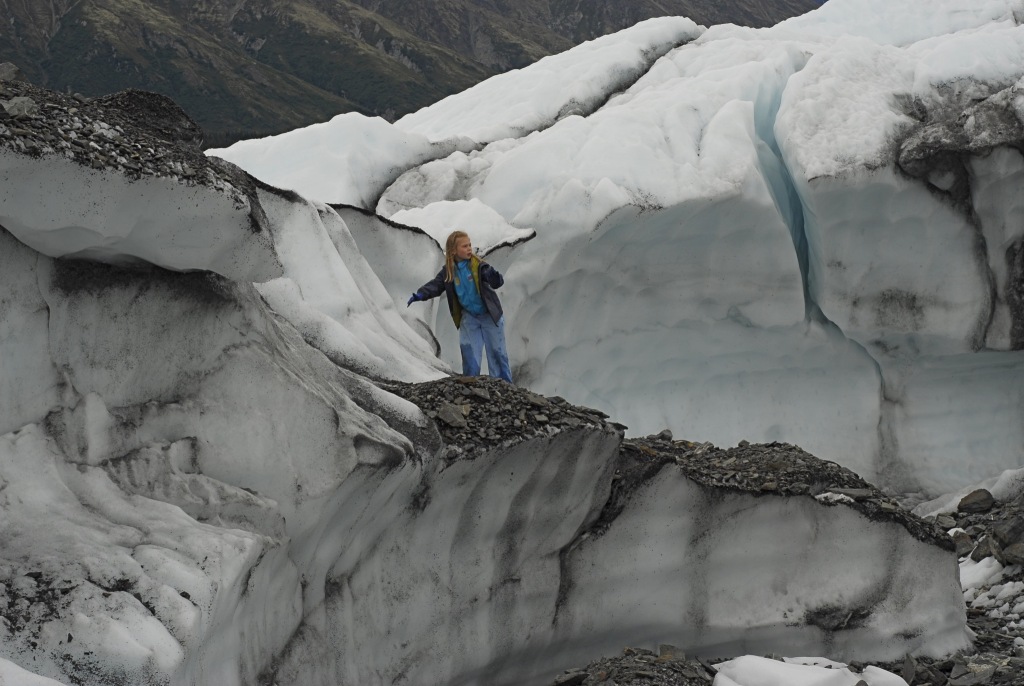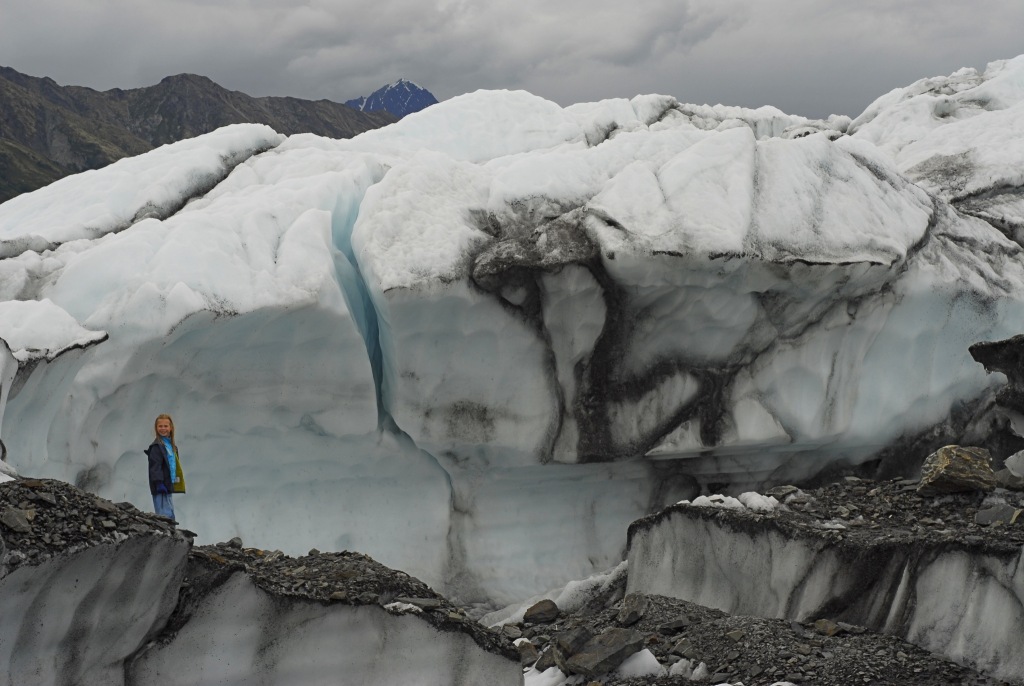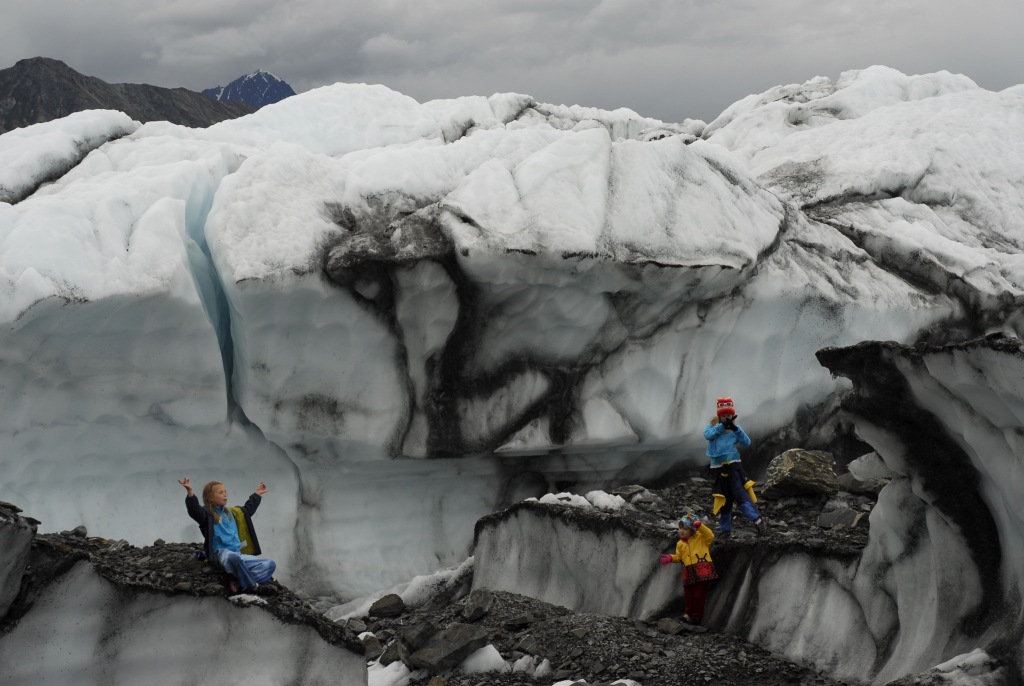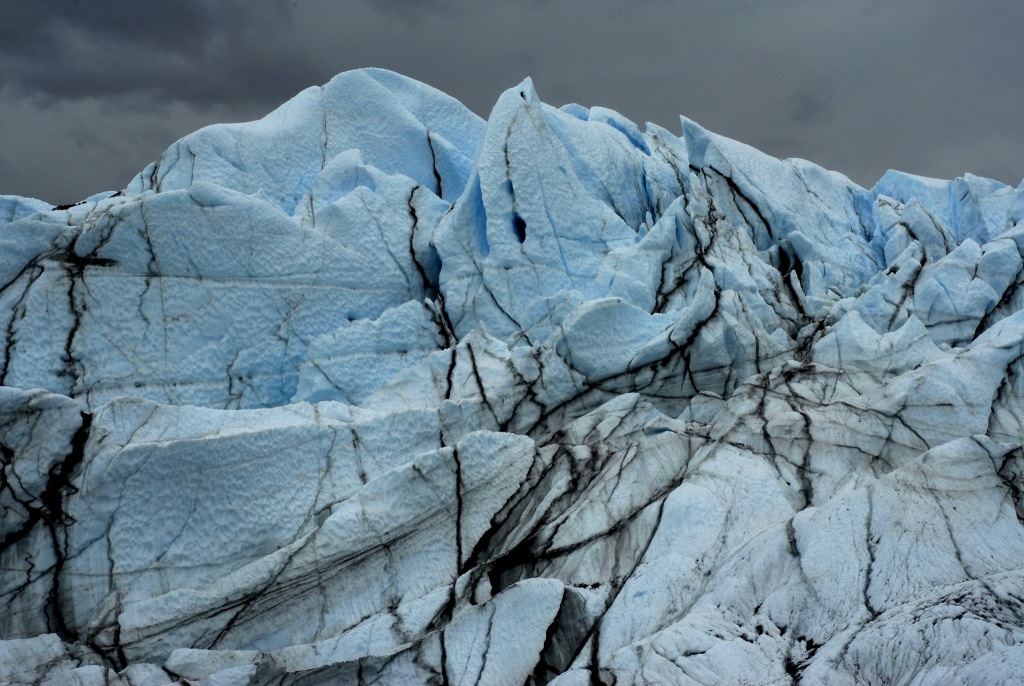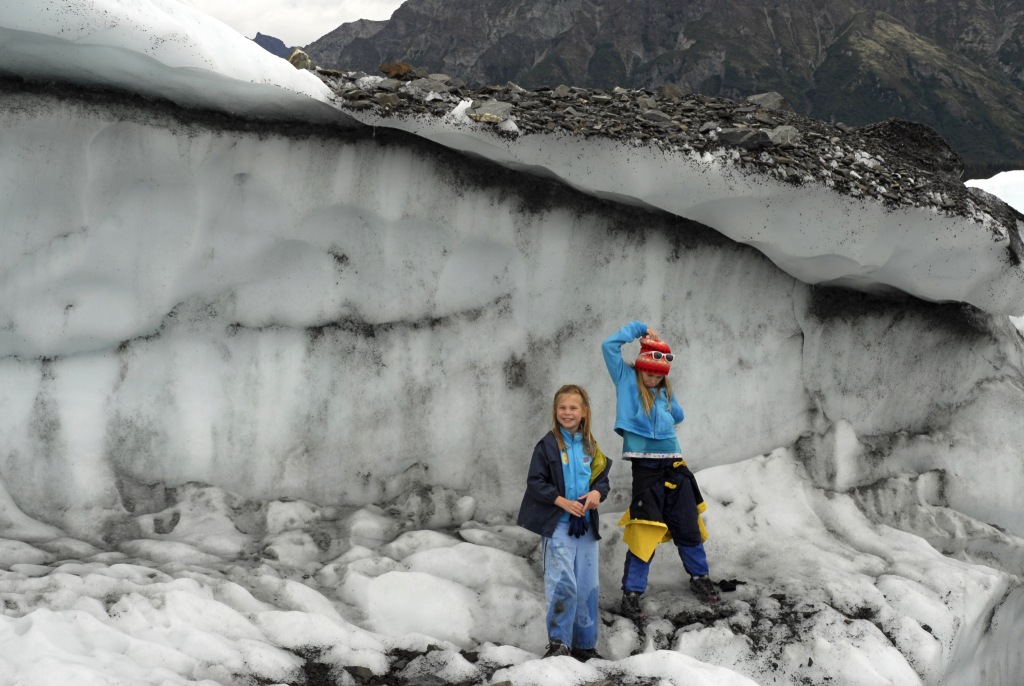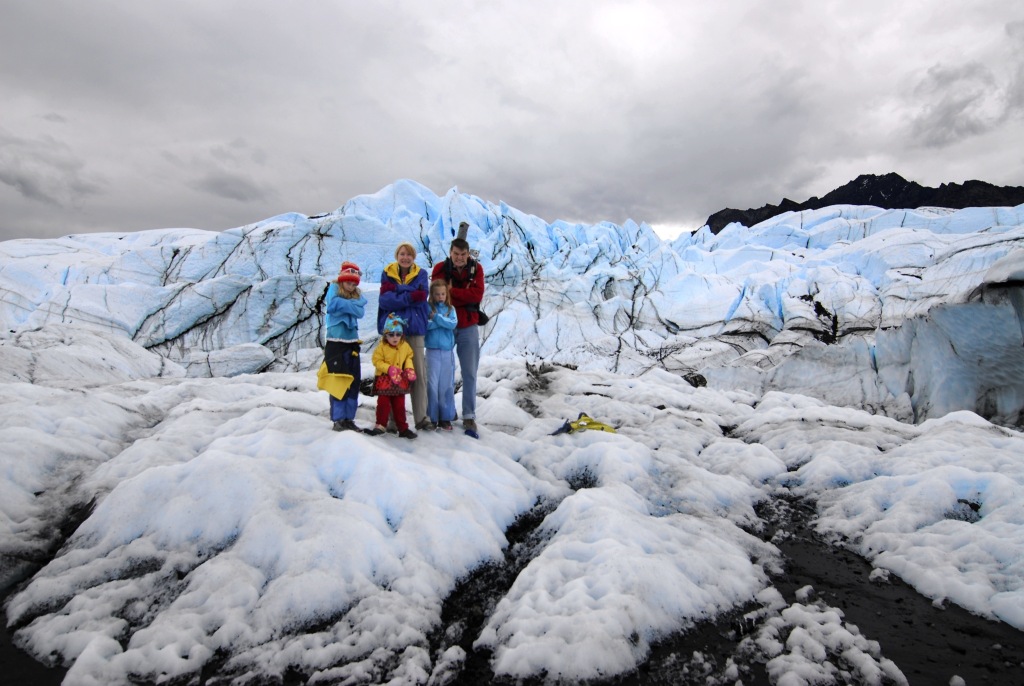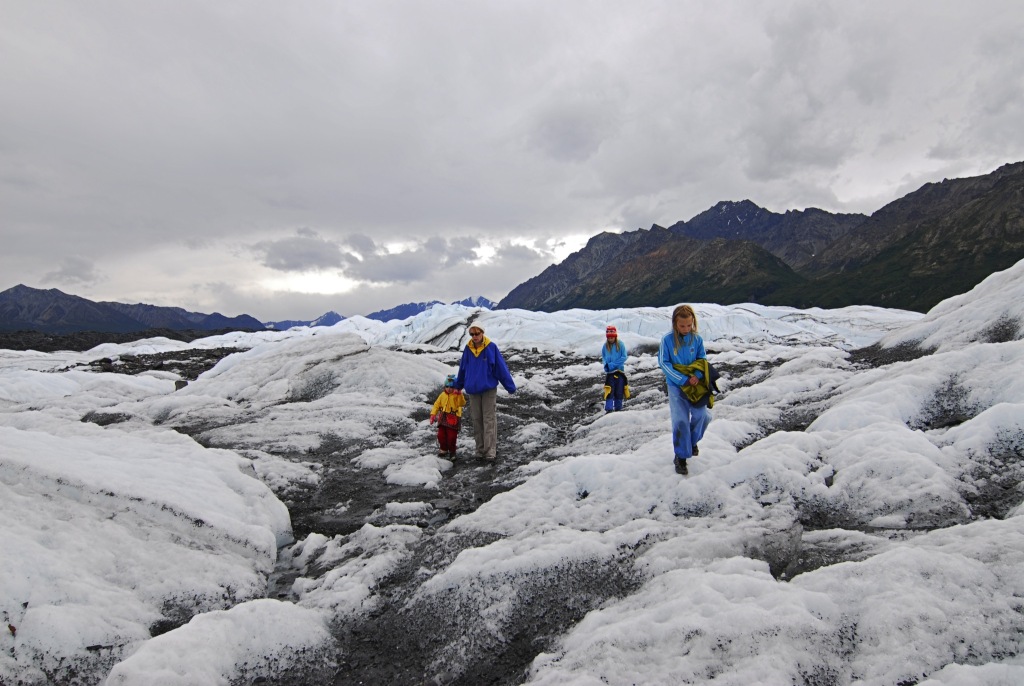 Matanuska Glacier in High Dynamic Range: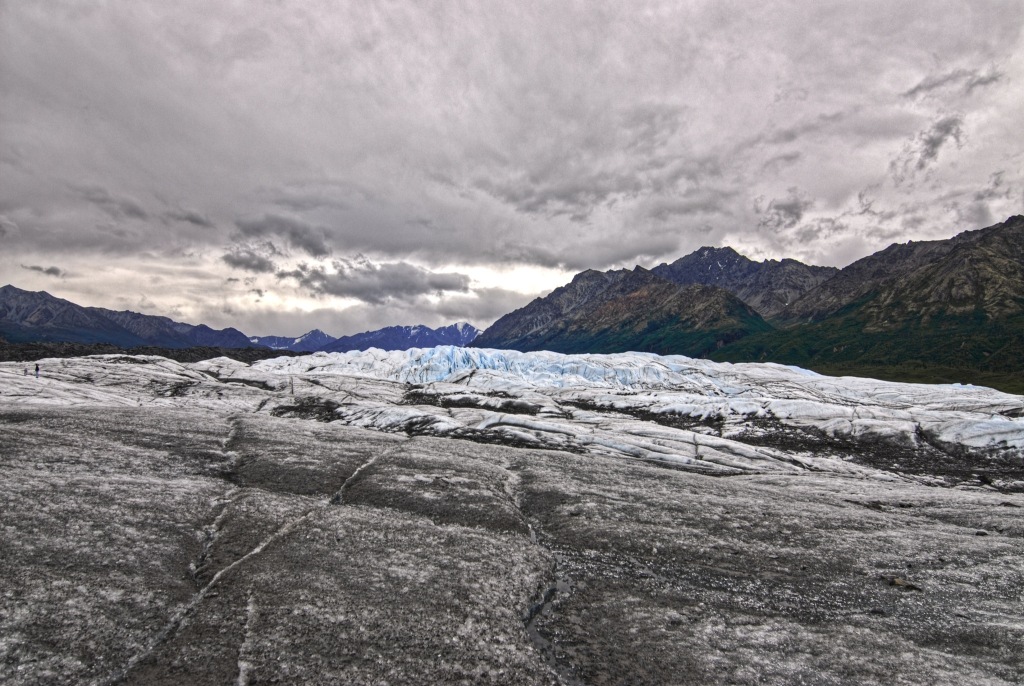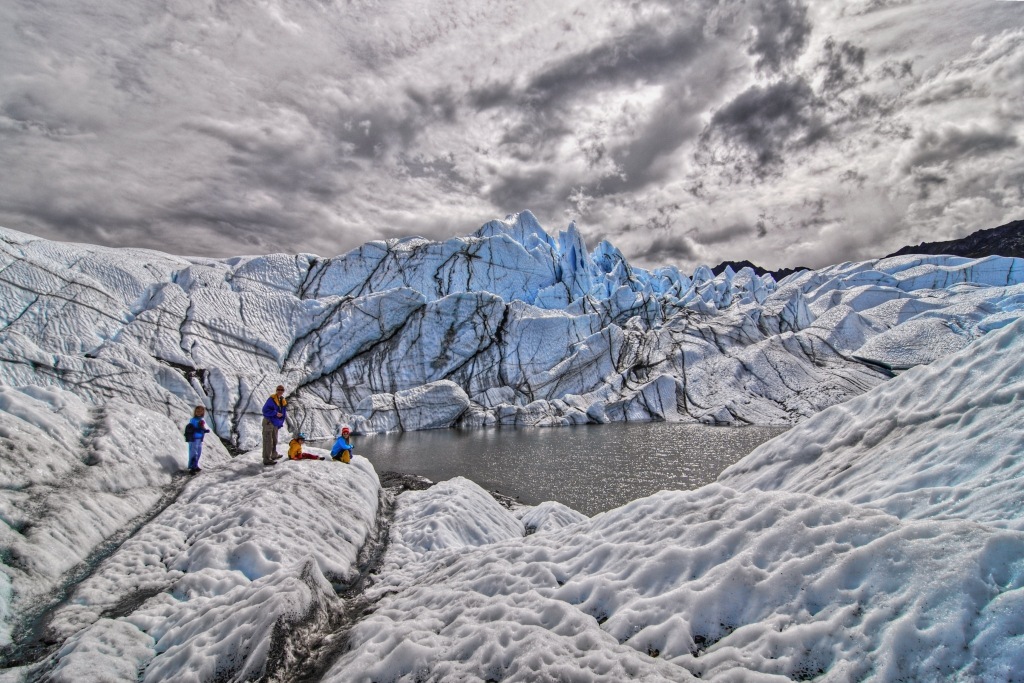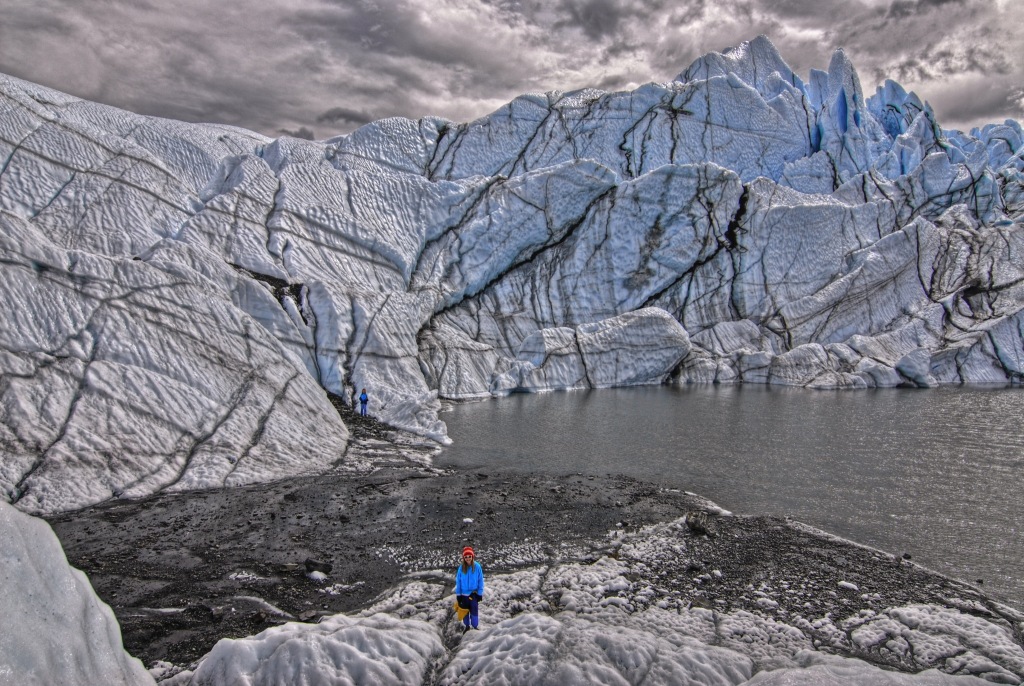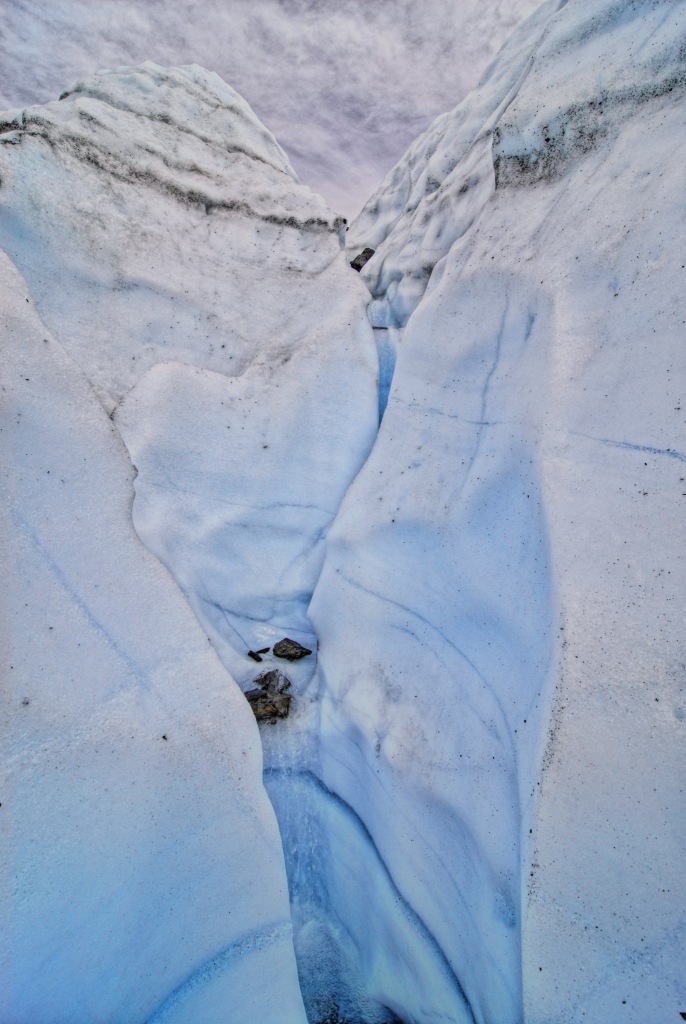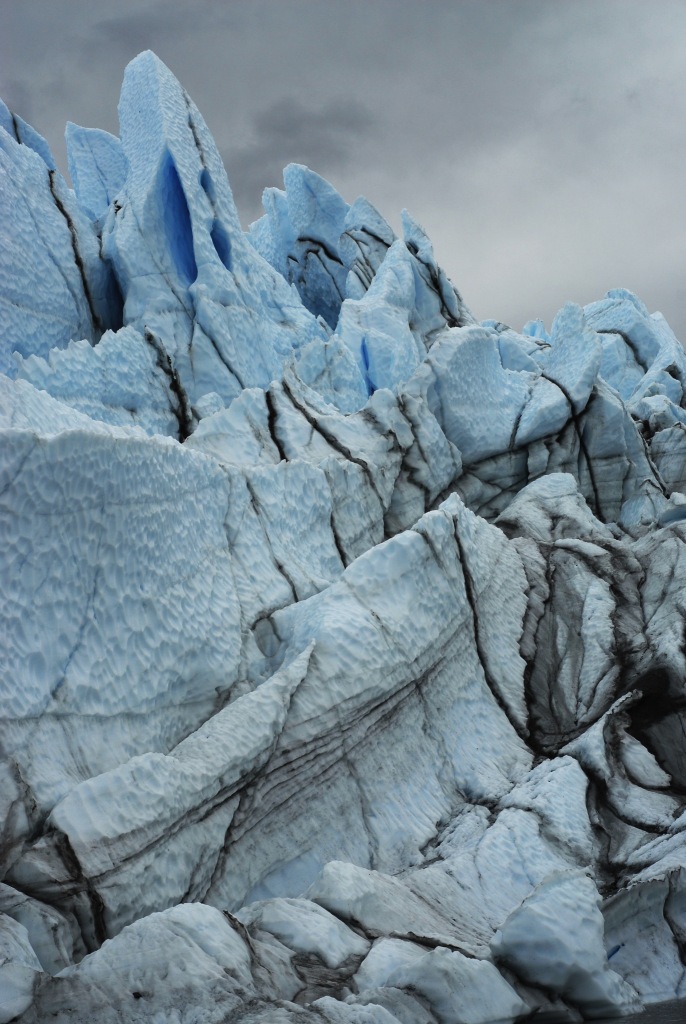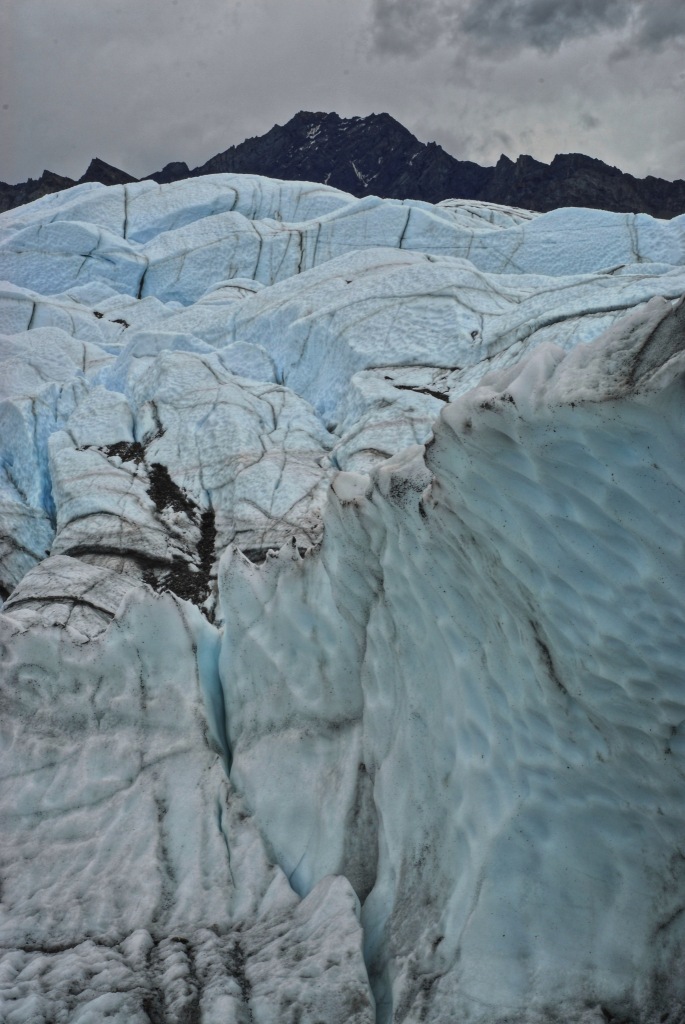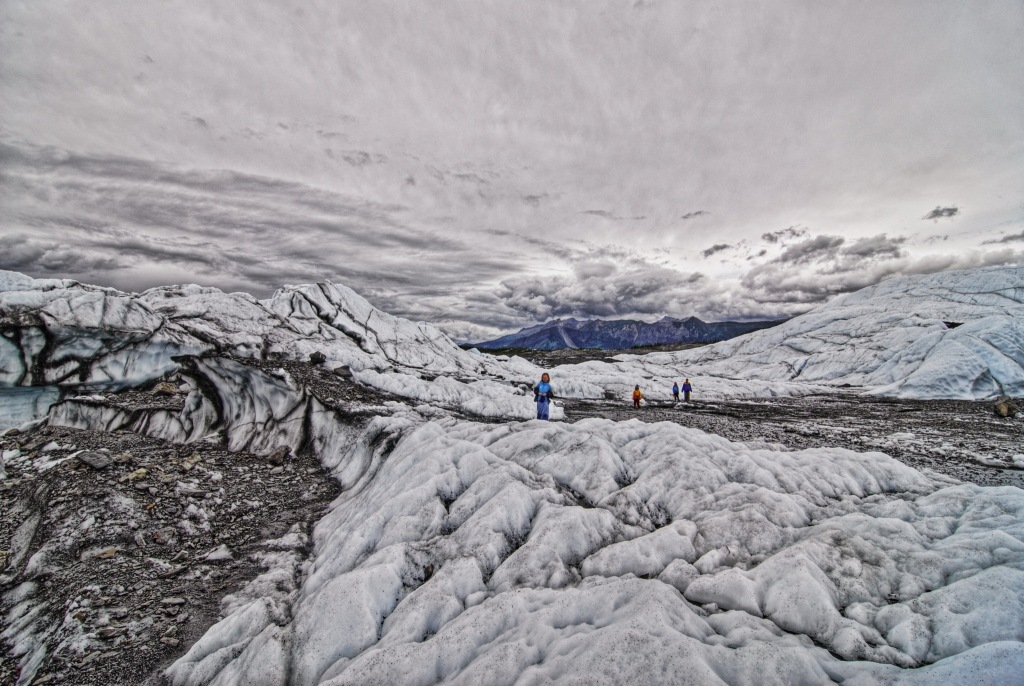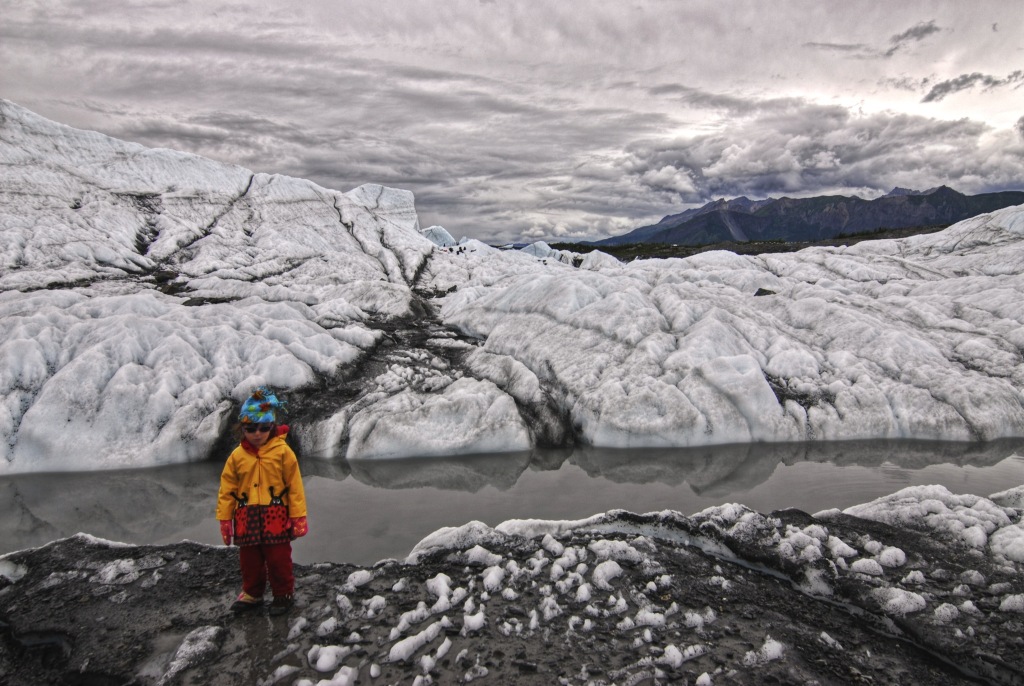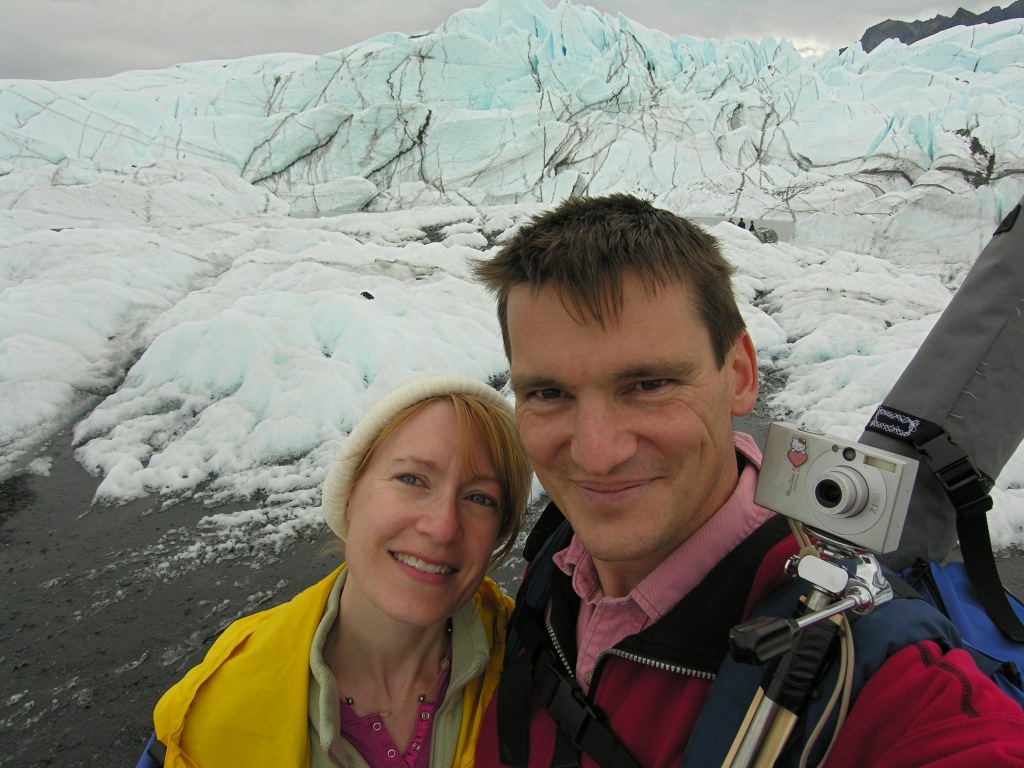 Long Rifle Lodge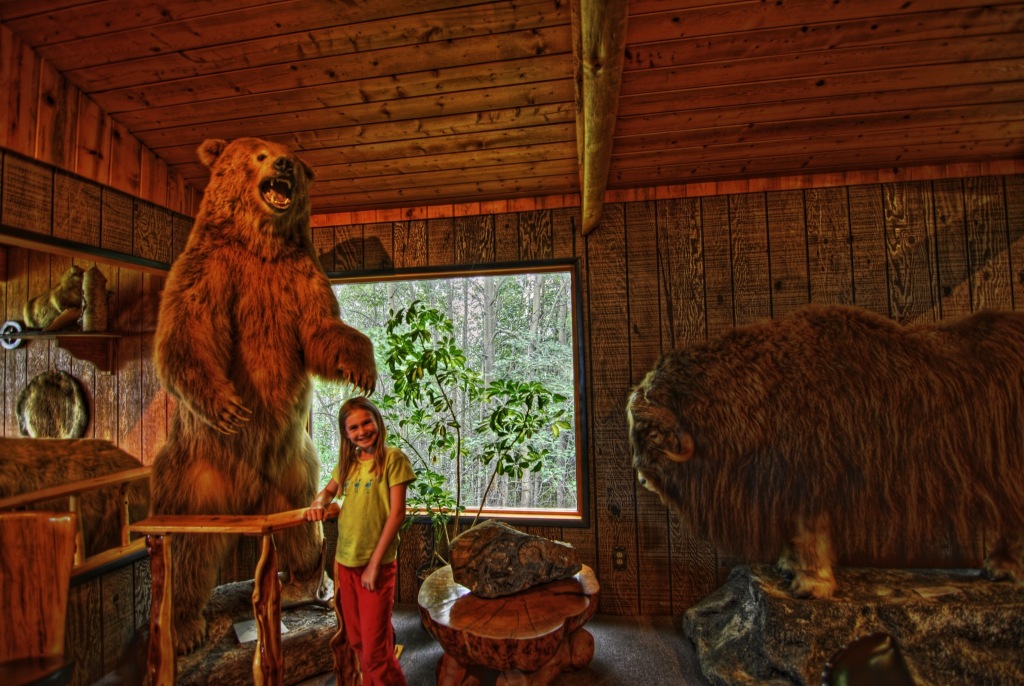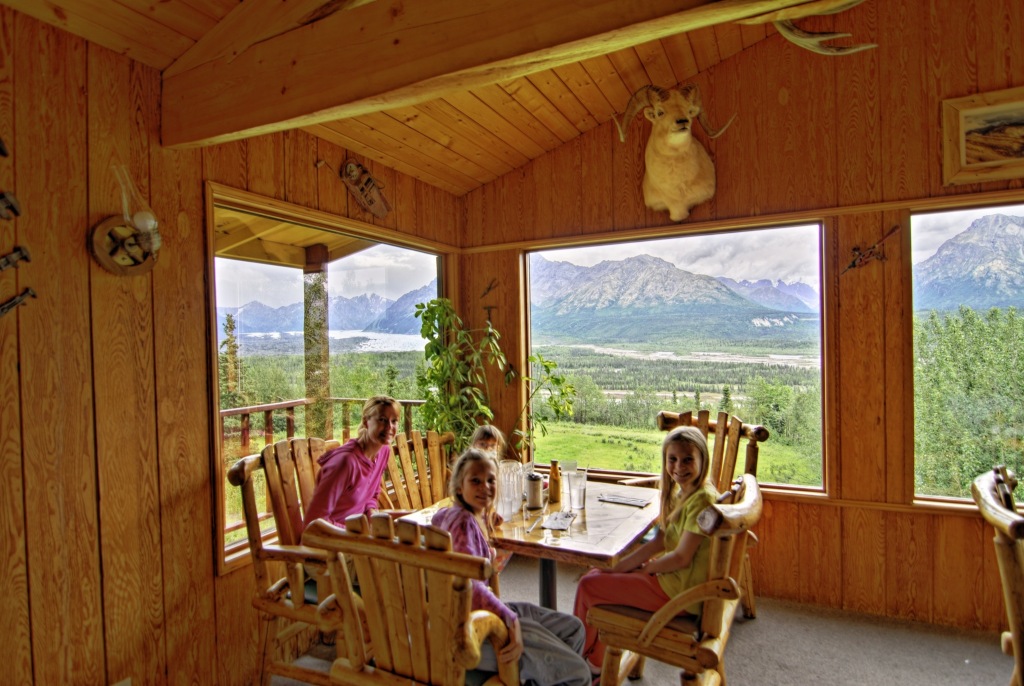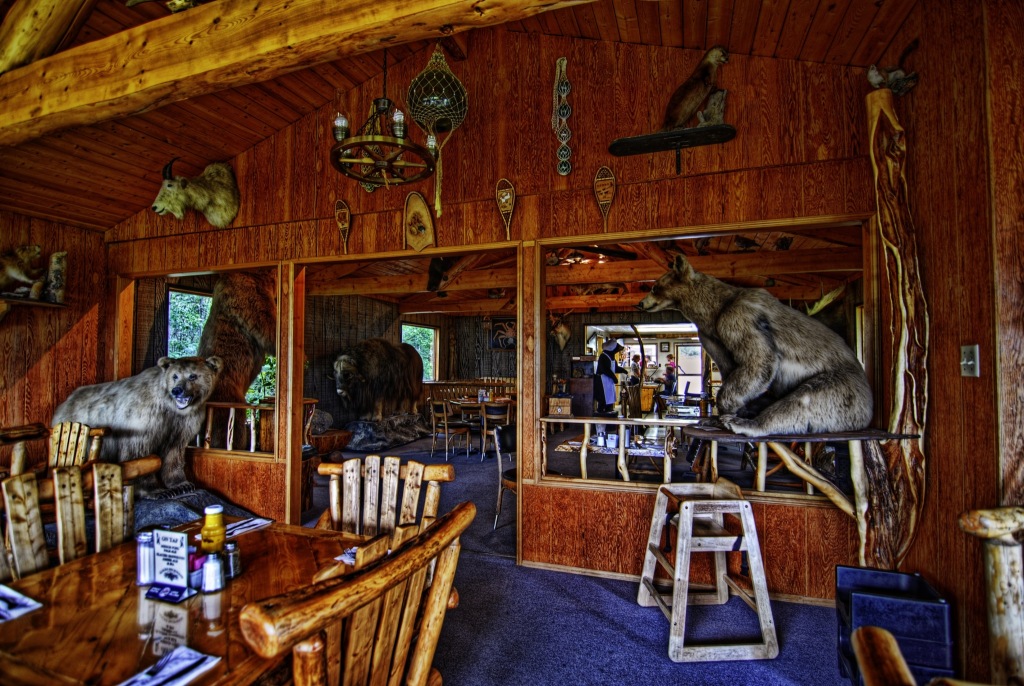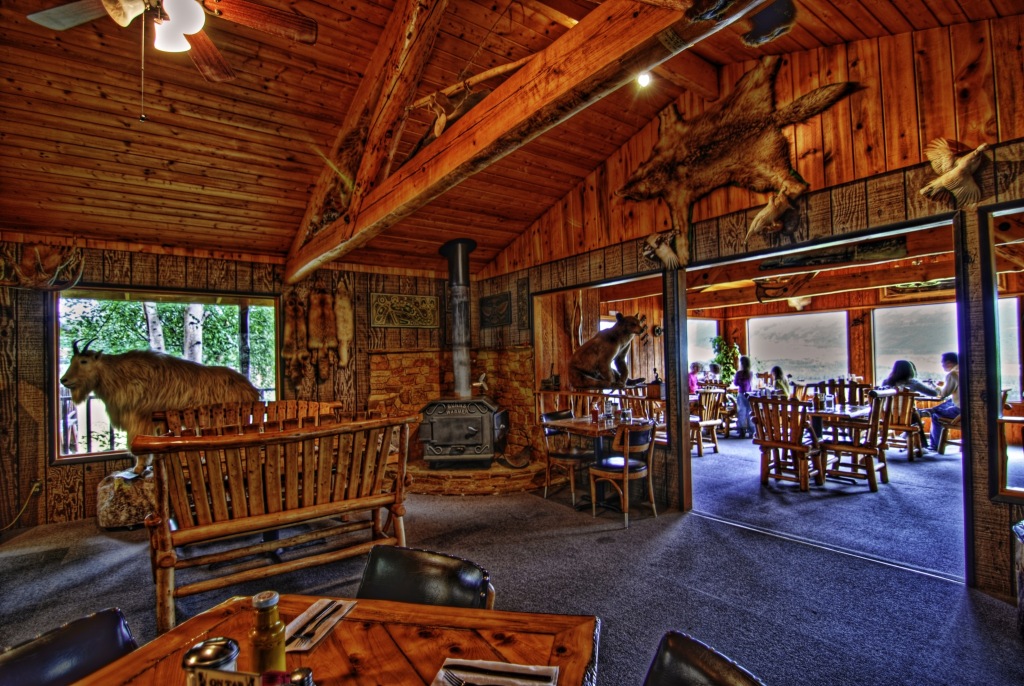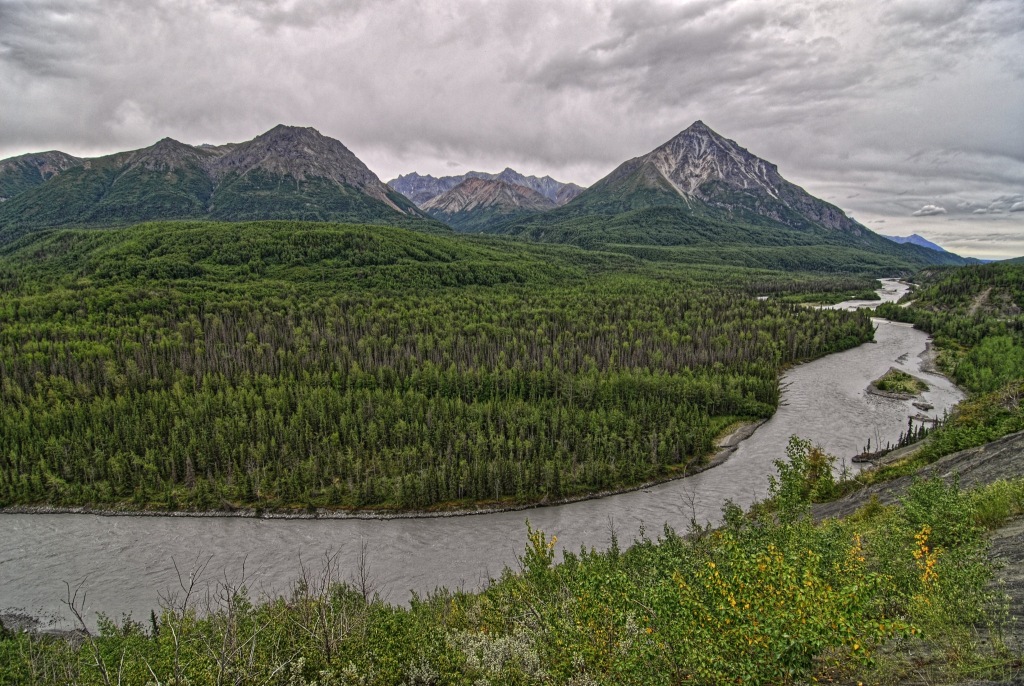 The Matanuska River and Kings Mountain (The pointy one, above-right)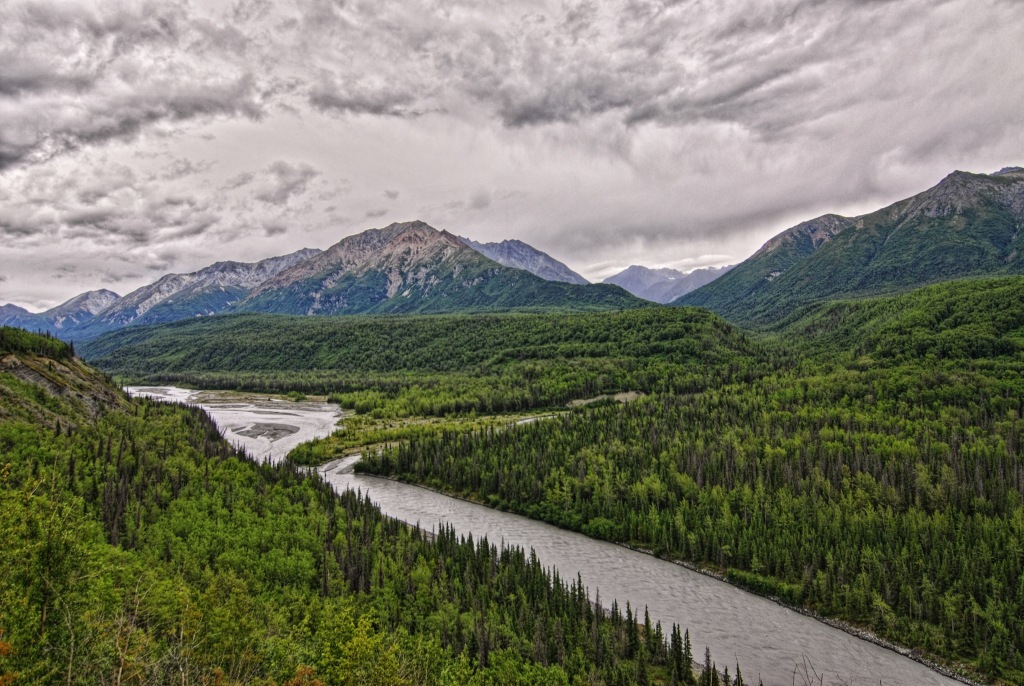 Confluence of the Chickaloon and Matanuska Rivers.
Note the translucent bluish green color of the Chickaloon and the silty grey opaque color of the Matanuska.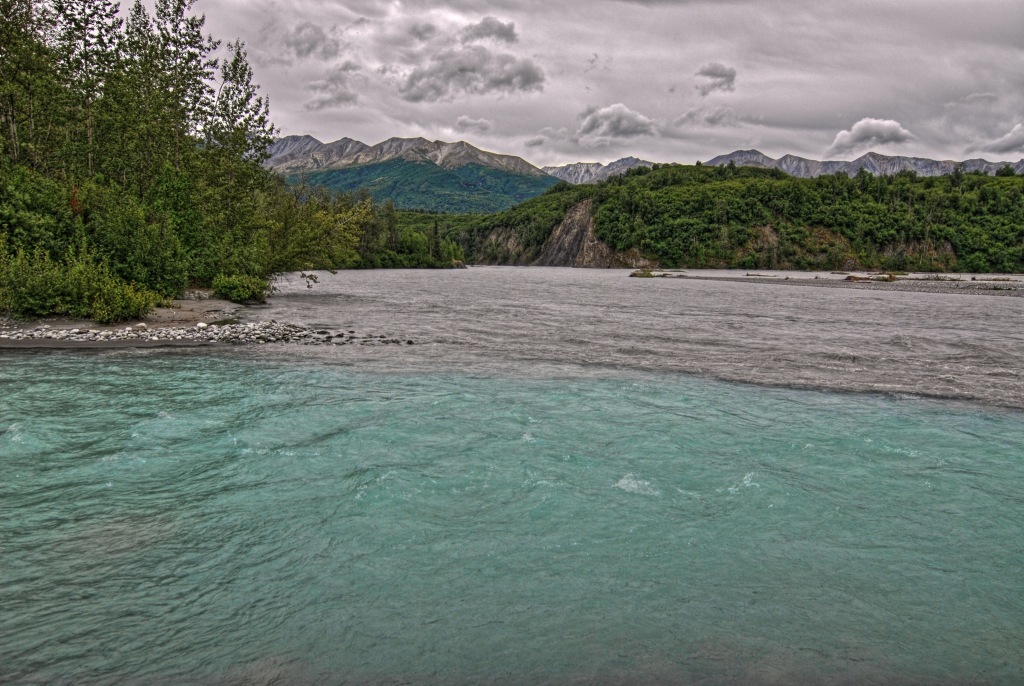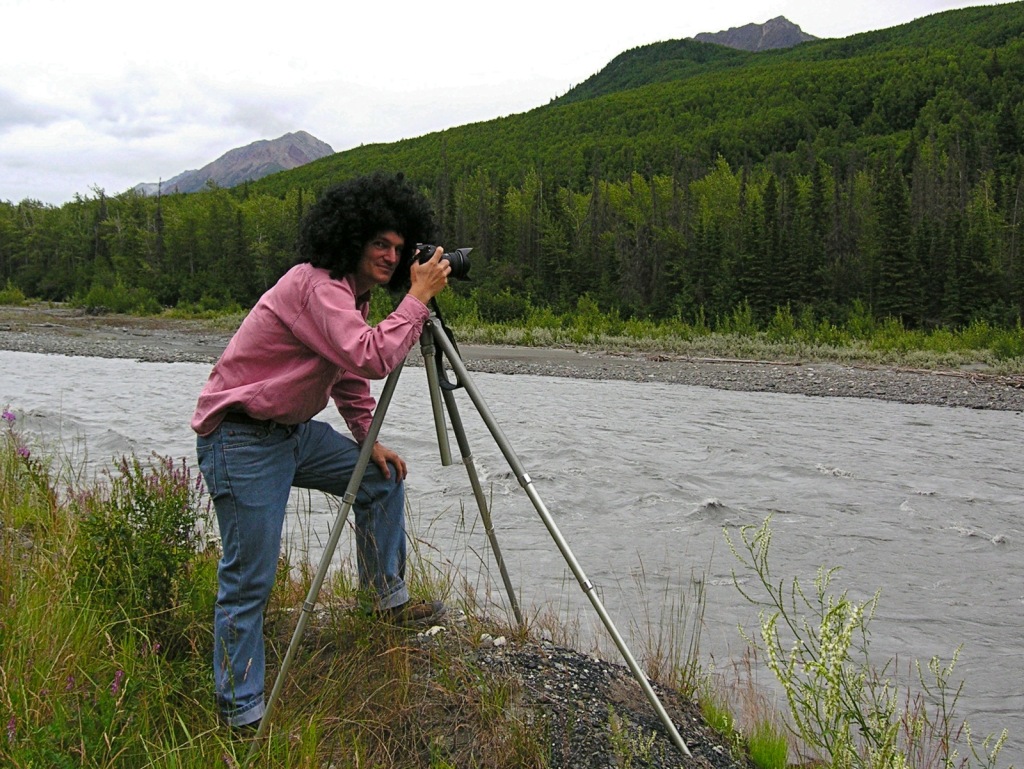 While I took roadside pictures I would amuse the girls by wearing this huge fro. They got a kick out of watching the reactions of drivers gawking at the Jamaican taking pictures.