Homer Spit Beach and Camping
(Page 1 from Homer - 99 photos)
7-28-2009 ~ Blog #375
(Retroblogged on 2-15-2011) ~ David
When I was a growing up my family went camping often. The Homer Spit was a frequent and memorable destination. In the summer the five mile spit would be loaded hundreds of campers, motor-homes, tents and blue-tarps for those who couldn't afford tents. The demographics have shifted greatly; each night we were one of only two or three tents on the entire spit. It seams that everyone camps in campers and motor-homes now. A night without rain and strong winds is rare on the spit; it's not very hospitable to tent camping, but I was amazed at the scarcity of tents. It was rainy and windy, but we were fortune enough to enjoy a few hours of sun and calm.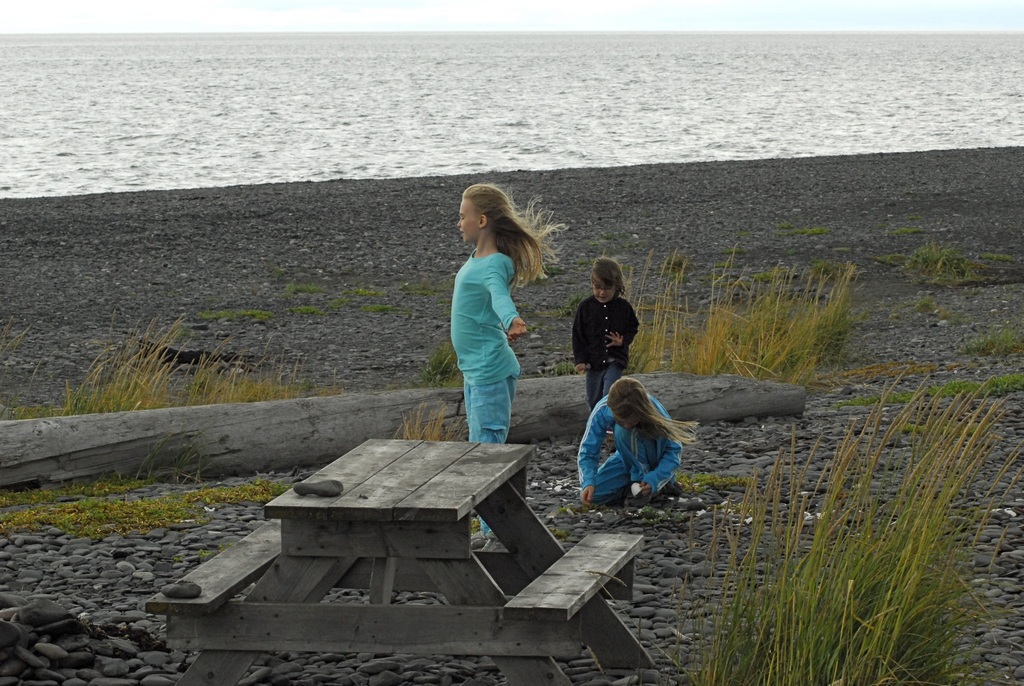 Two of my favorite photos of Svea ever; enjoying the bliss of sea air.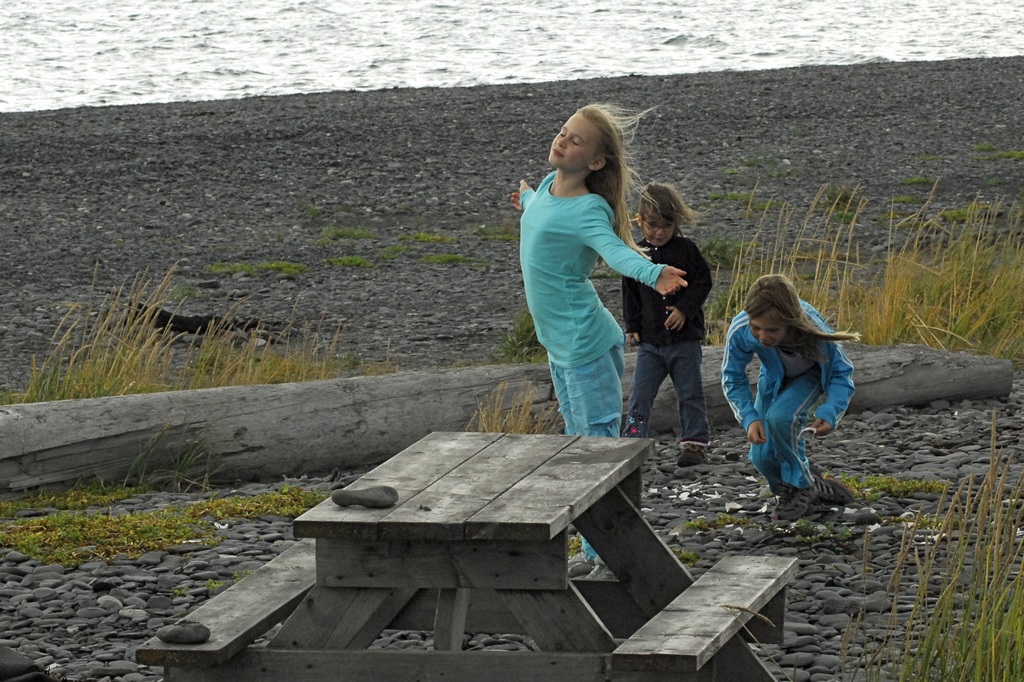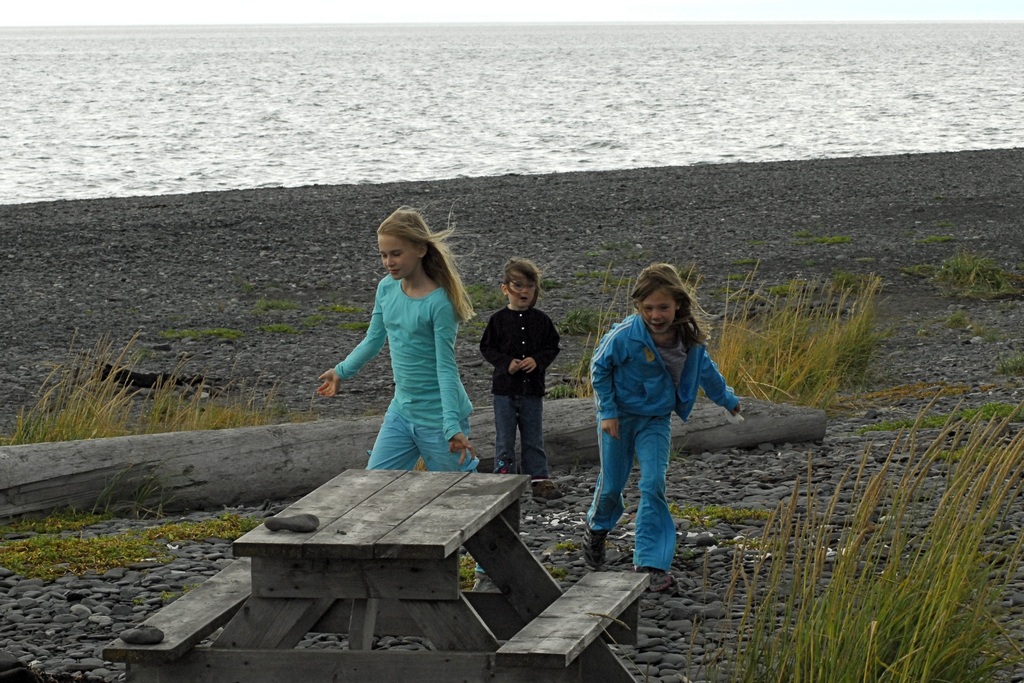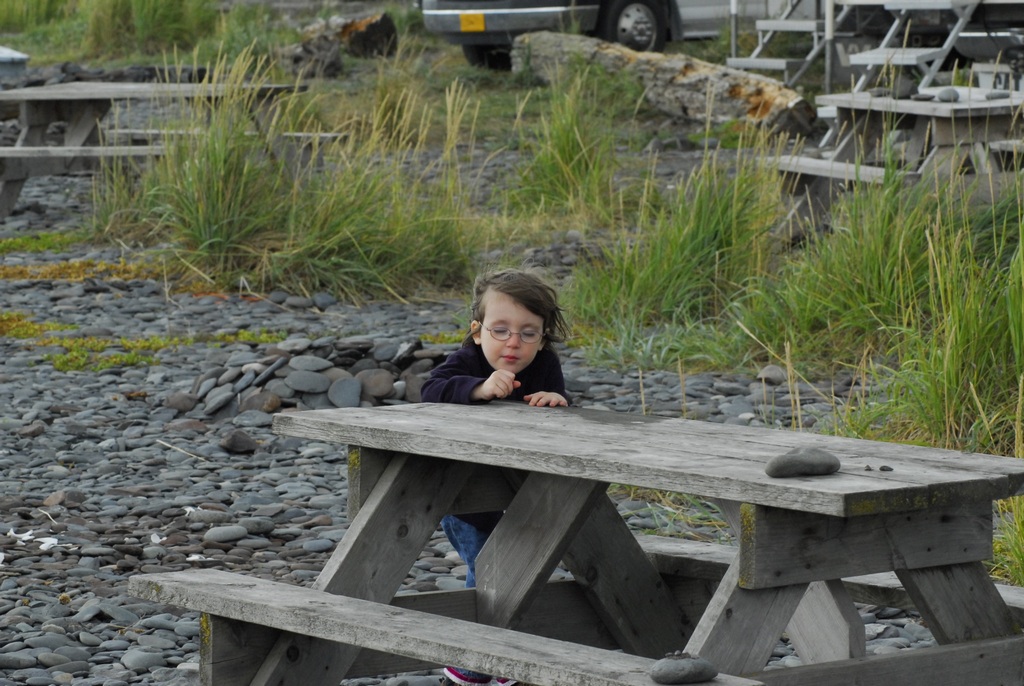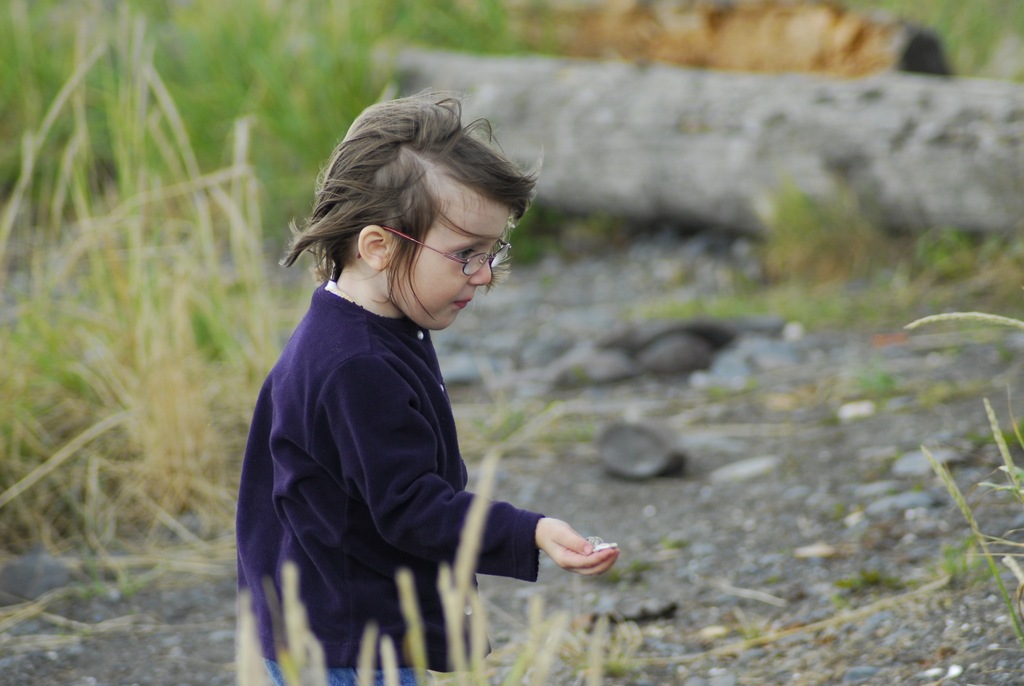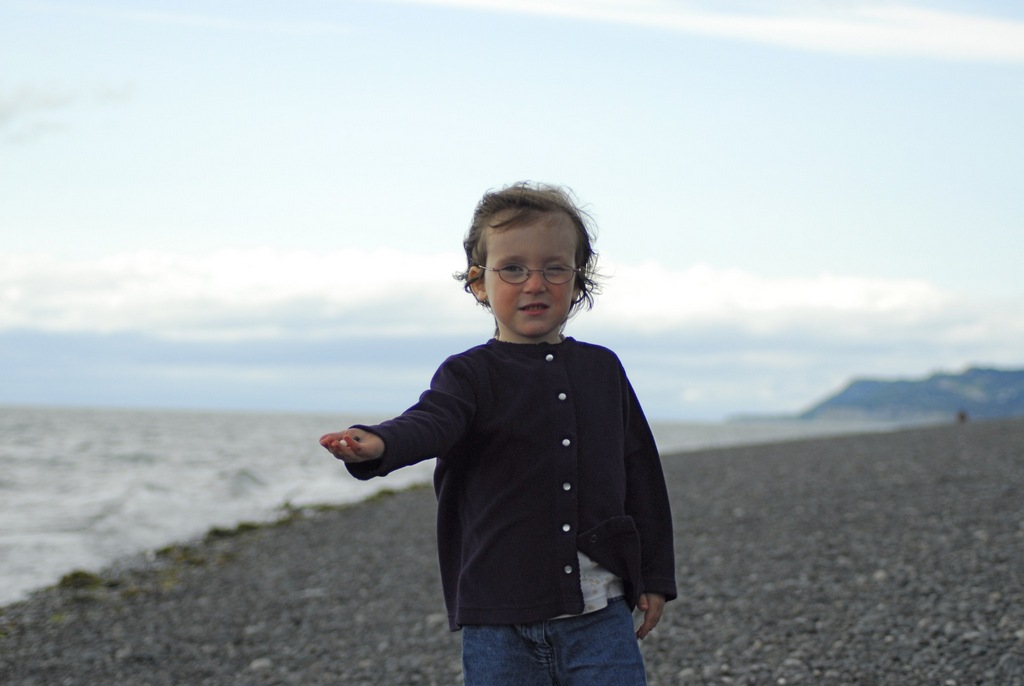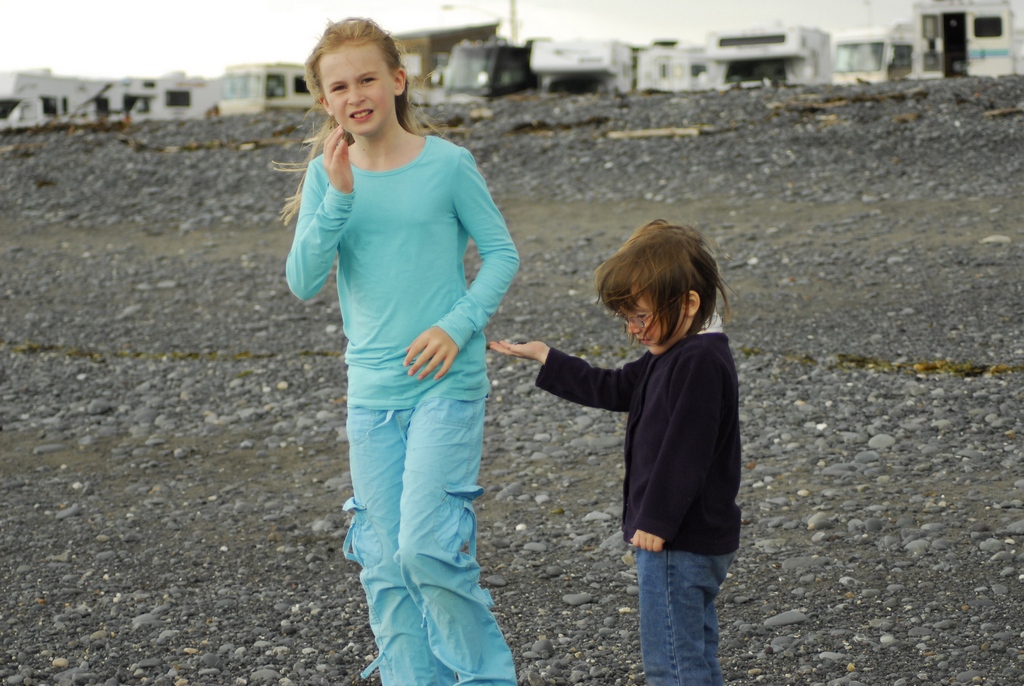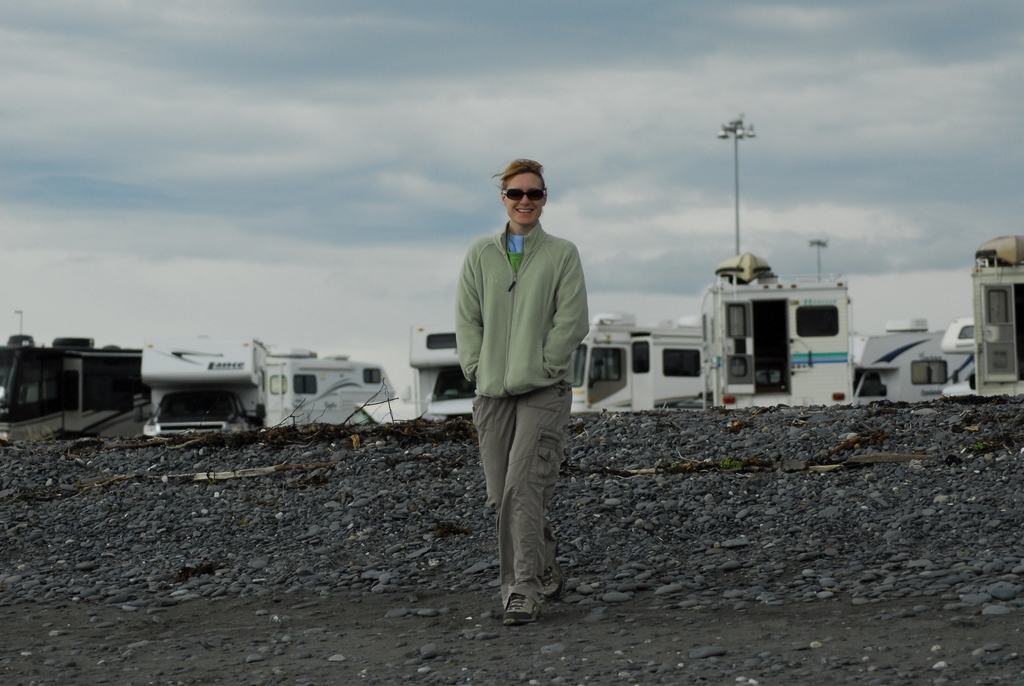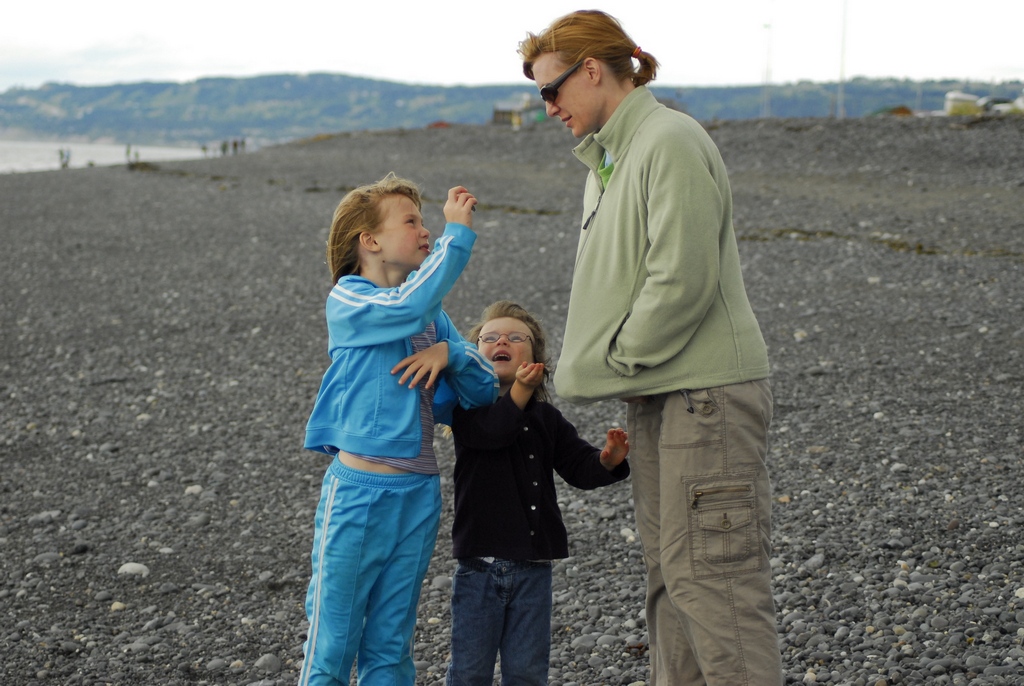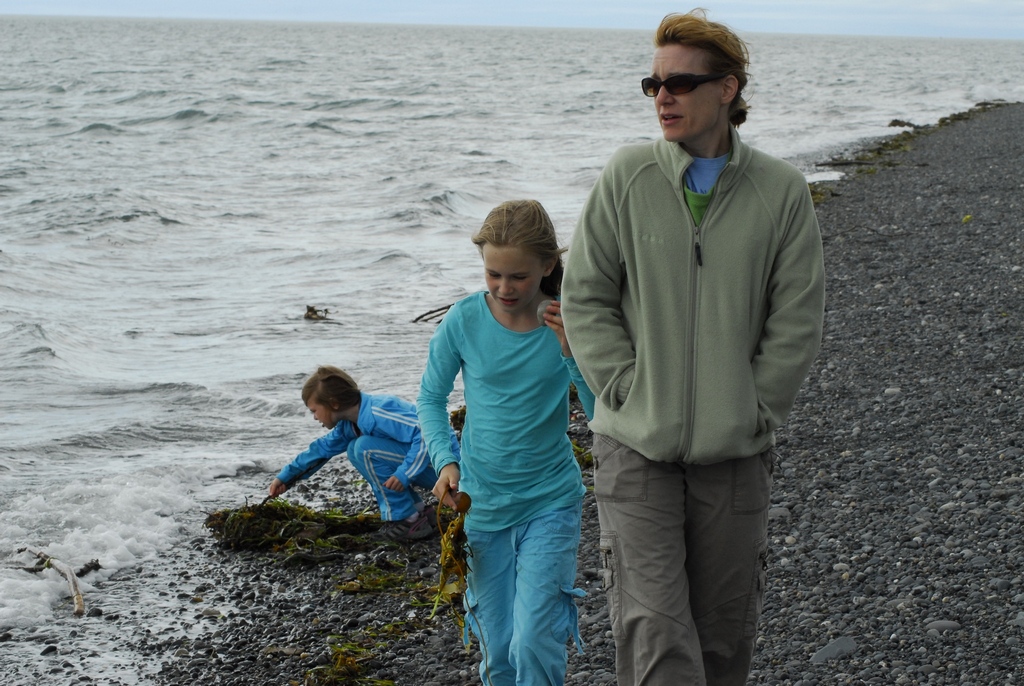 Svea wanted to keep this egg forever; there was much drama when it met its demise.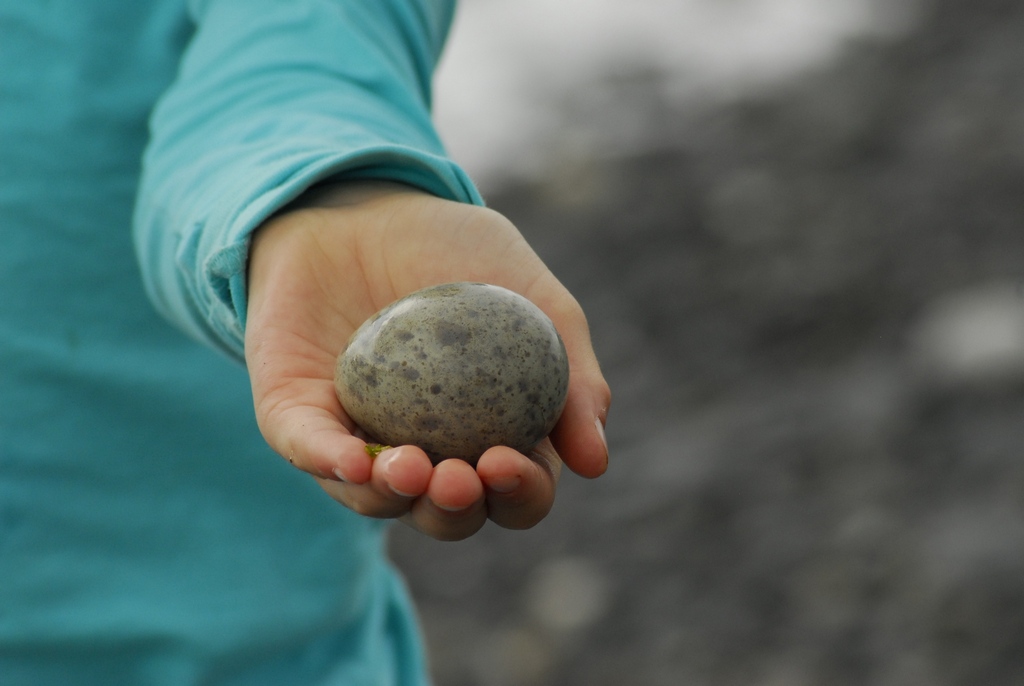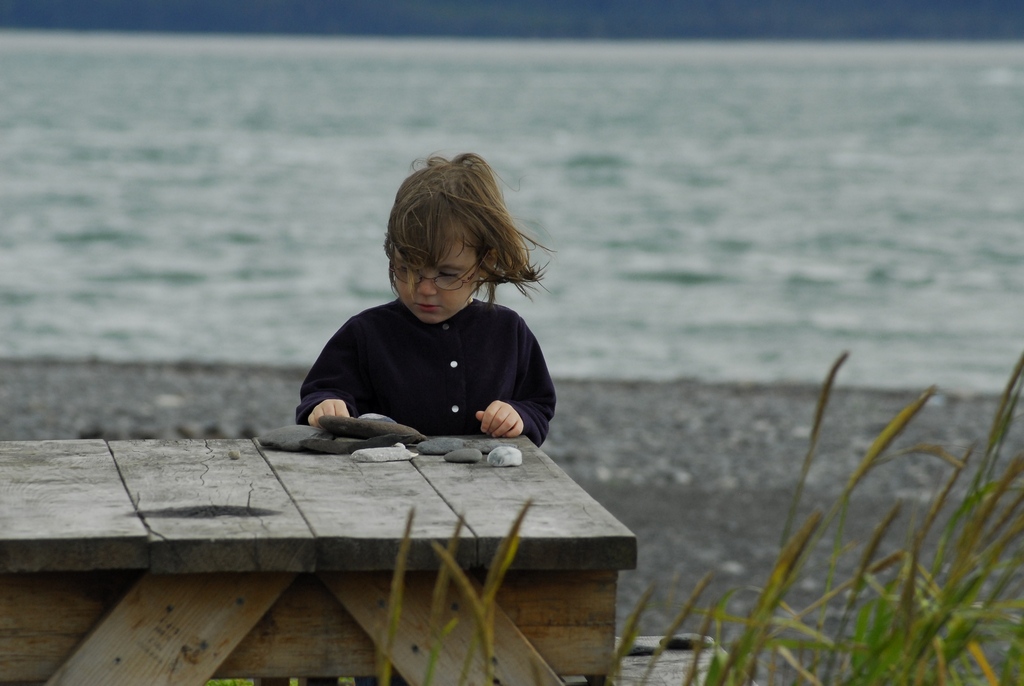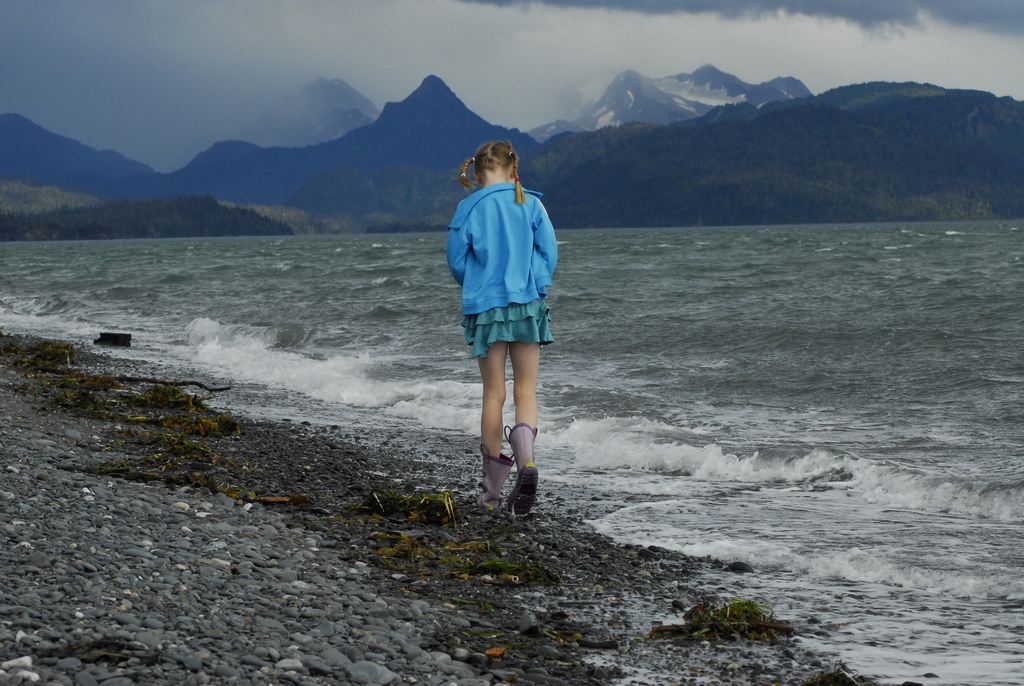 And one of my favorites of Brigitta: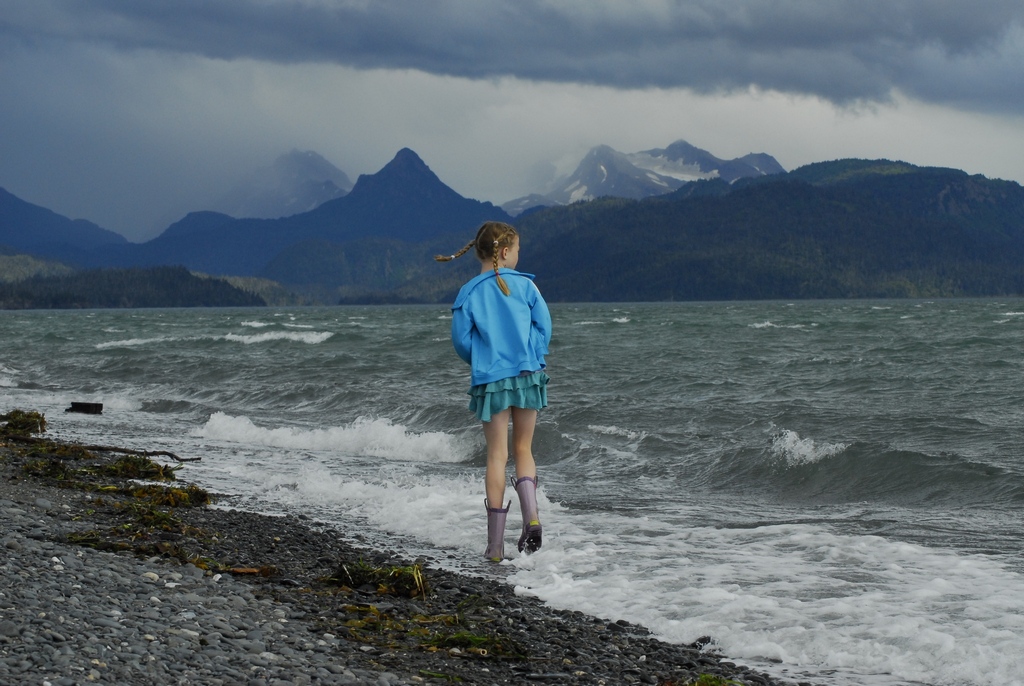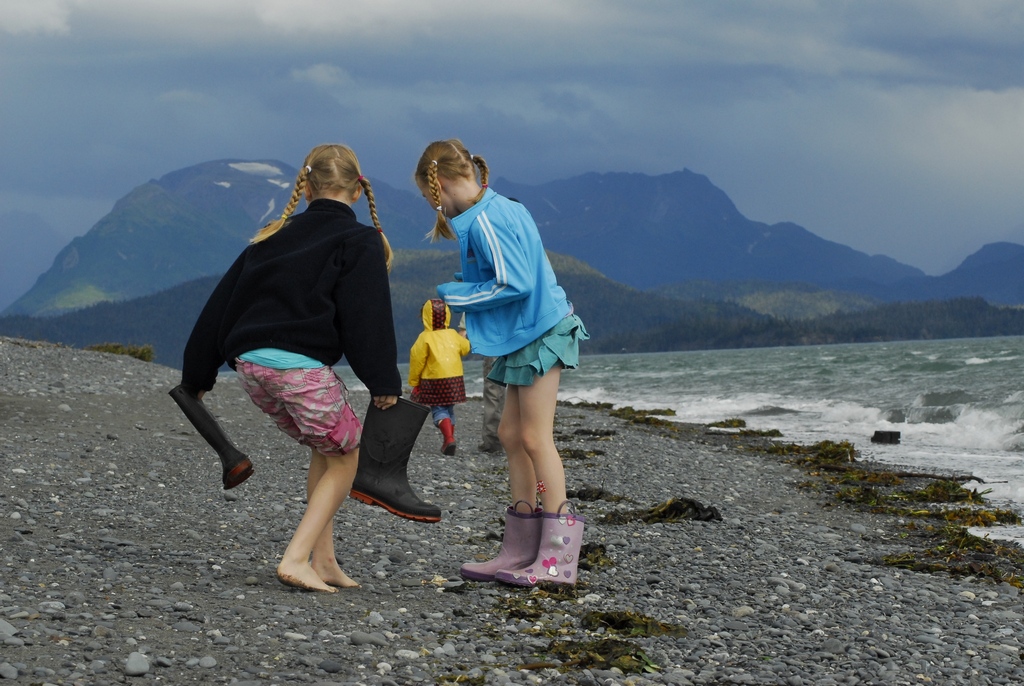 Our tent; the corners are loaded with boulders for ballast and extra guy ropes keep the tent upright and in-place.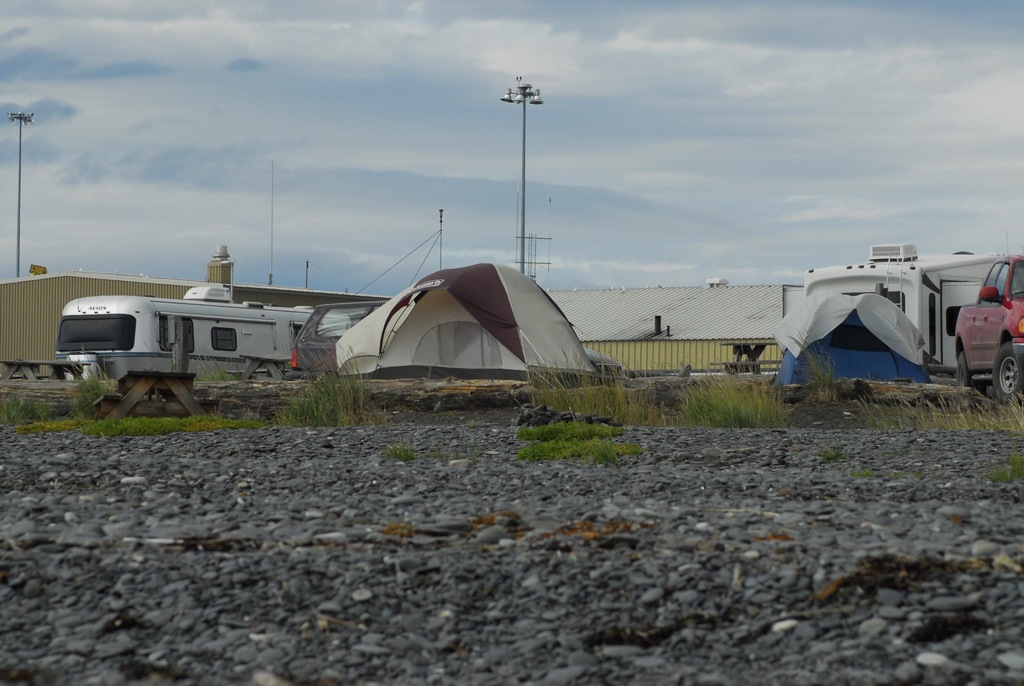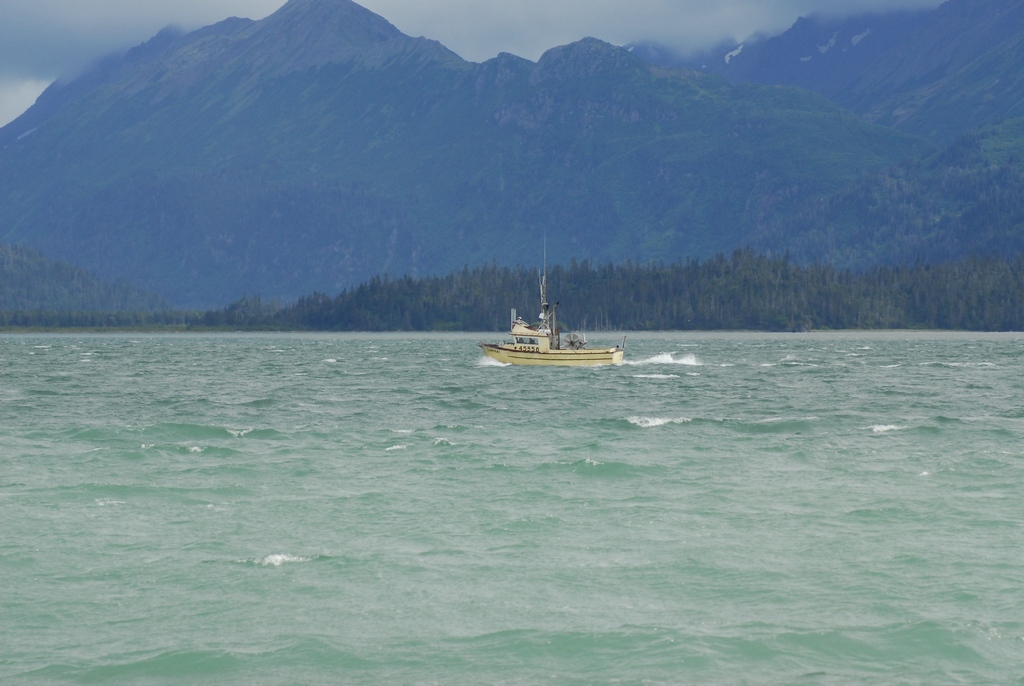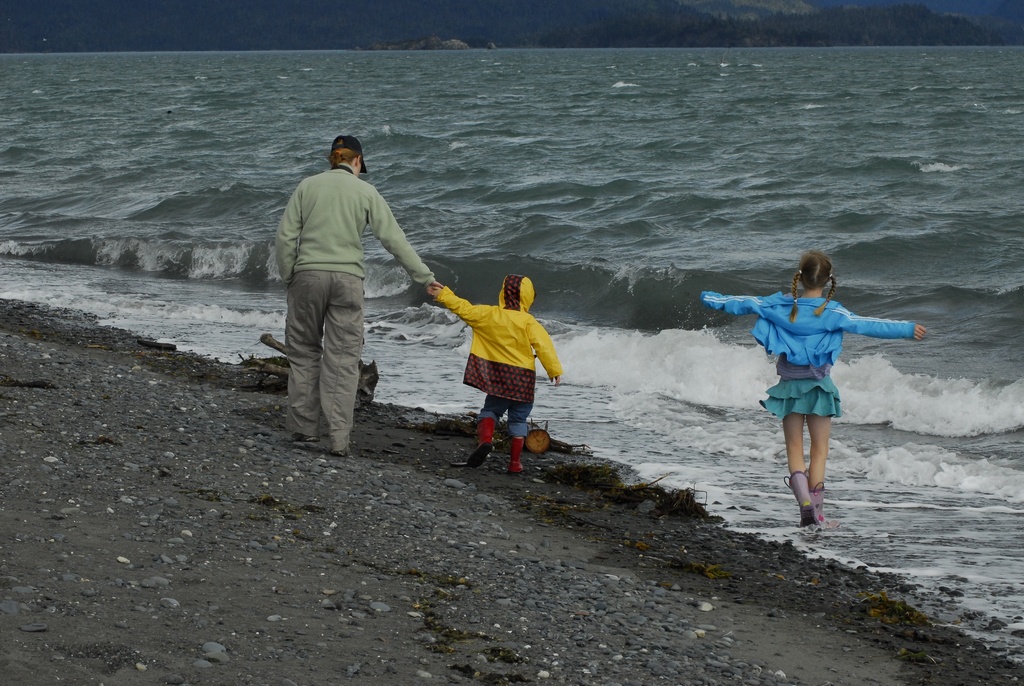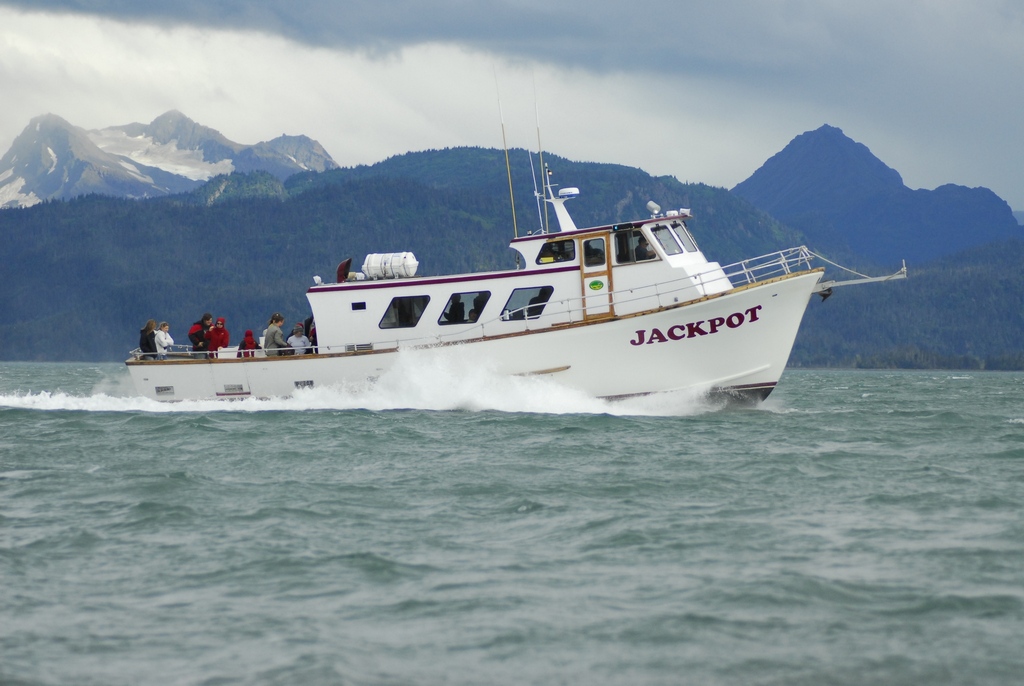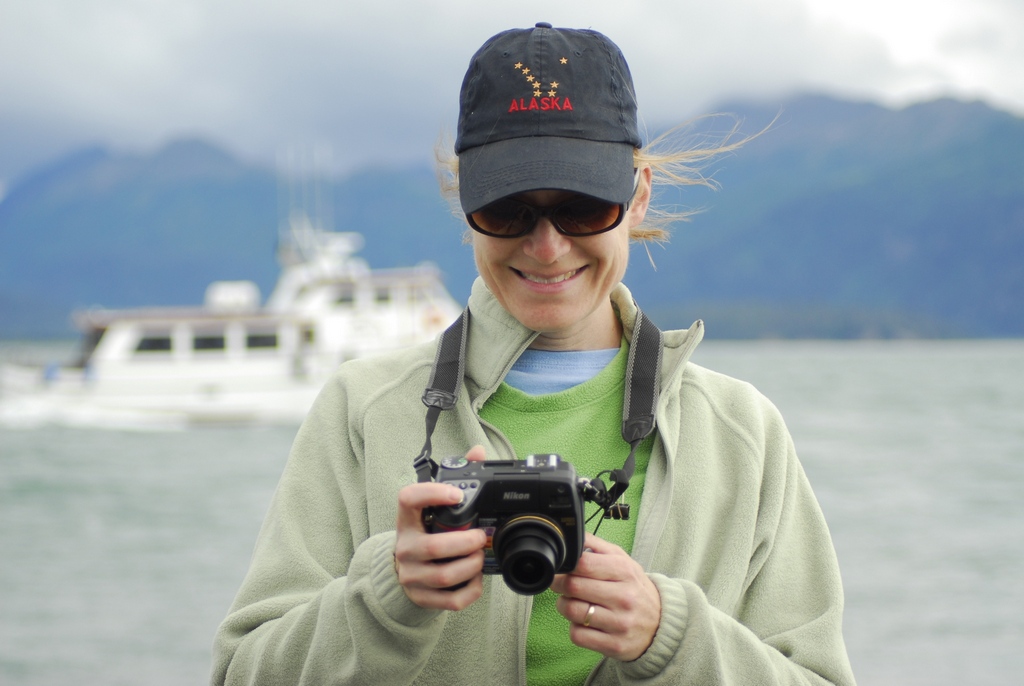 Brigitta and Annika enjoy a brief moment of sun as a hole in the dark sky passes by.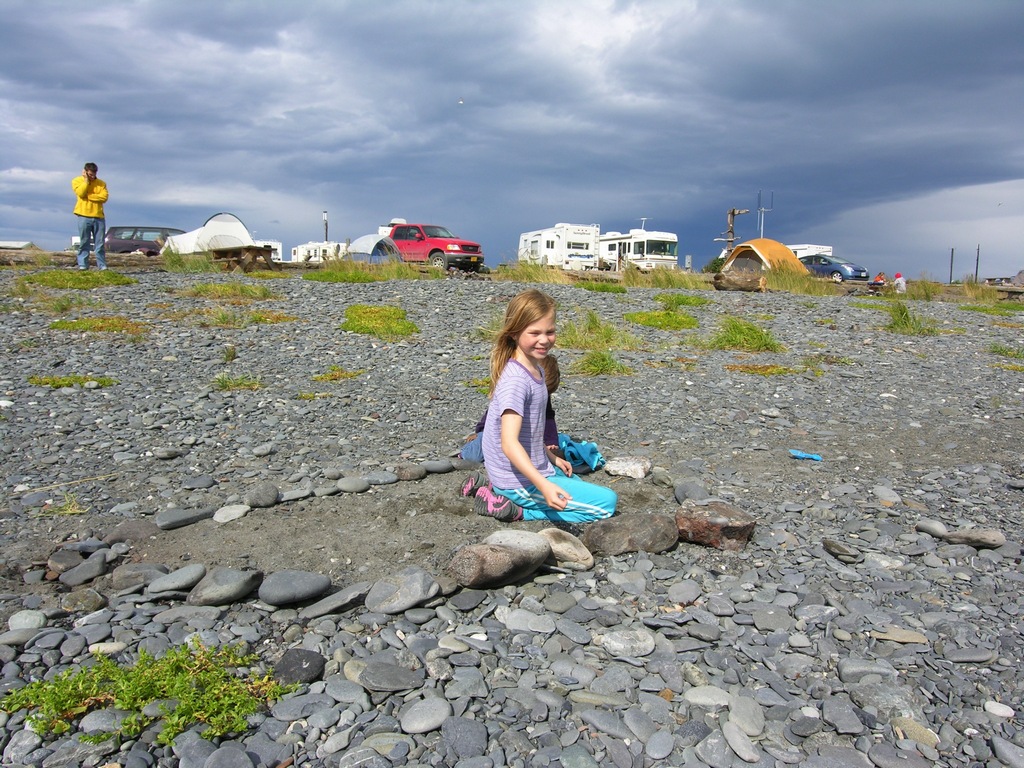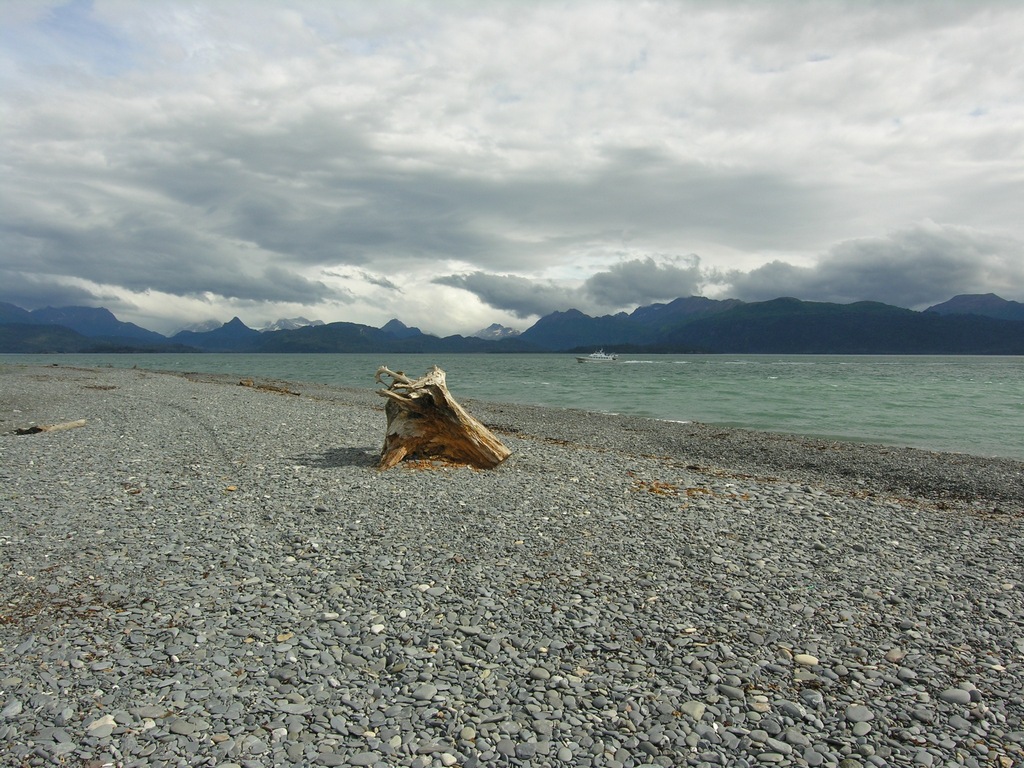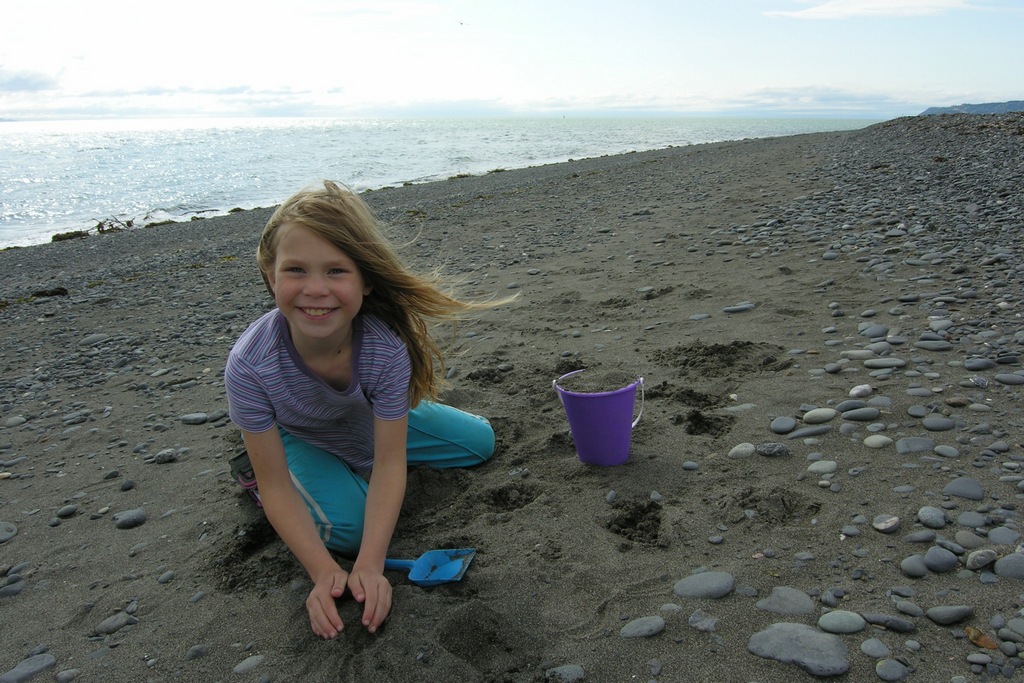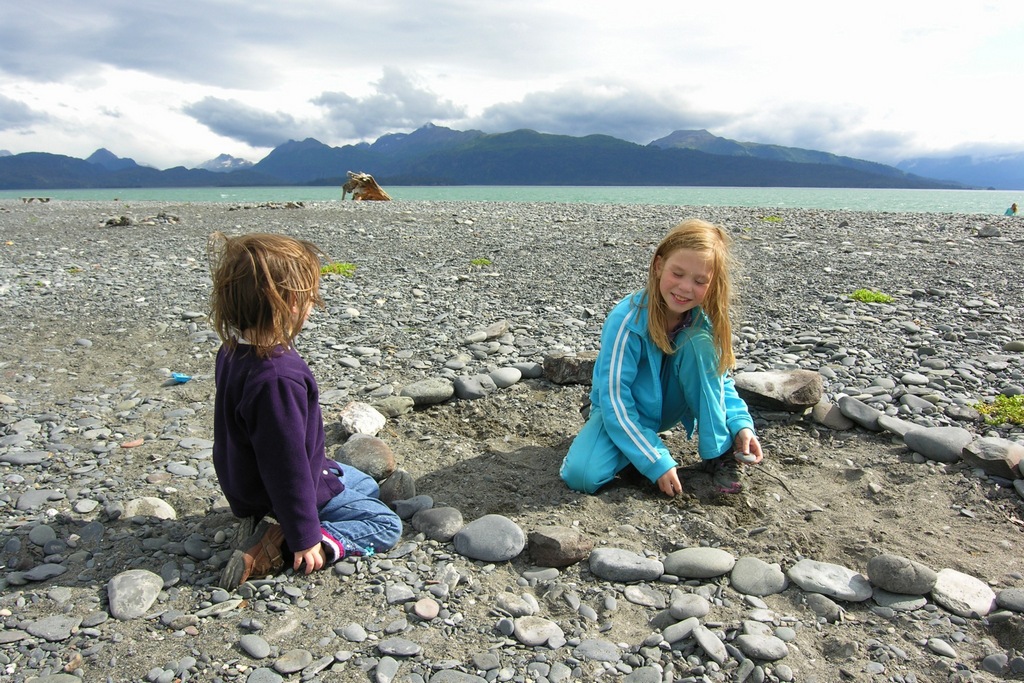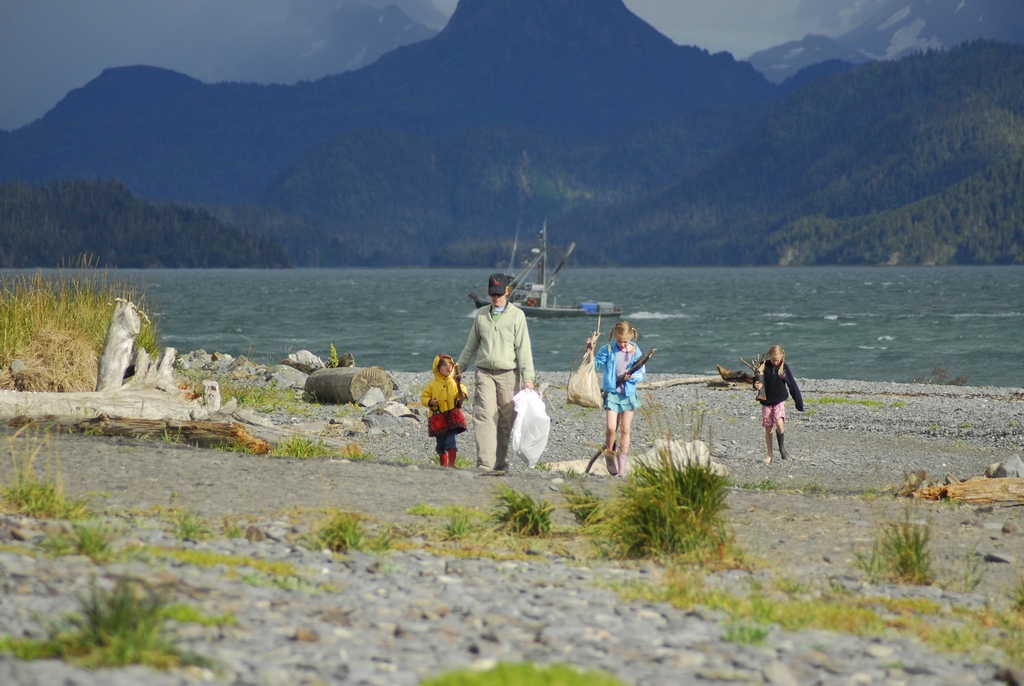 Gathering wood for our campfire.