8-7-2011 ~ Blog #399
(David)
I can't recall the last time I was so delighted and proud. Watching Brigitta, Annika and Svea, dressed as orphan boys, singing and going through the motions of "Food, Glorious Food" along with the orphan cast of Oliver! made me just giddy. After Oliver Twist leaves the orphanage he ends up in Fagin's Gang; all three girls also played pickpockets. Svea had an additional role as a rich city boy. In the photos below Annika is the easiest to spot: she is the second shortest and as a pickpocket she sports a green vest. As a pickpocket Brigitta wears a gray-front black-back vest and black scarf. Svea is just about the only one with brown shoes.
This production really is an excellent and entertaining show. I highly encourage anyone and everyone to attend next week's performances on Friday or Saturday nights at 7:30pm in the Tallmadge High School's theater. Tickets are $9 for adults and $7 for children.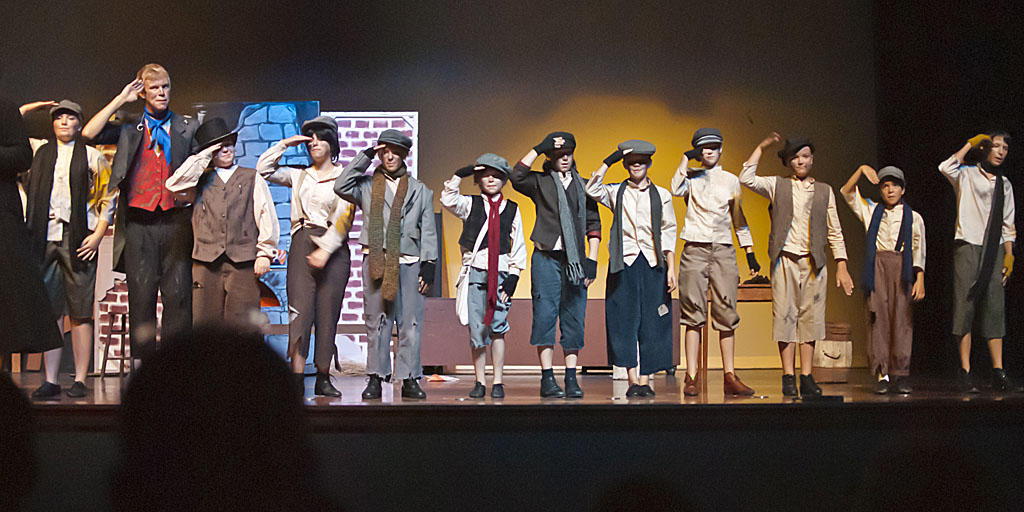 Svea is 4th from the right.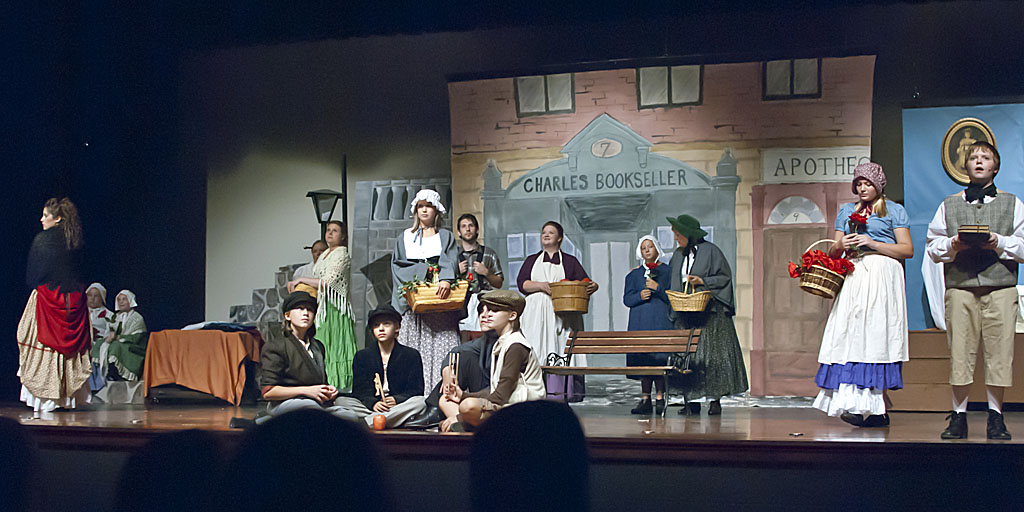 Svea as a rich city boy.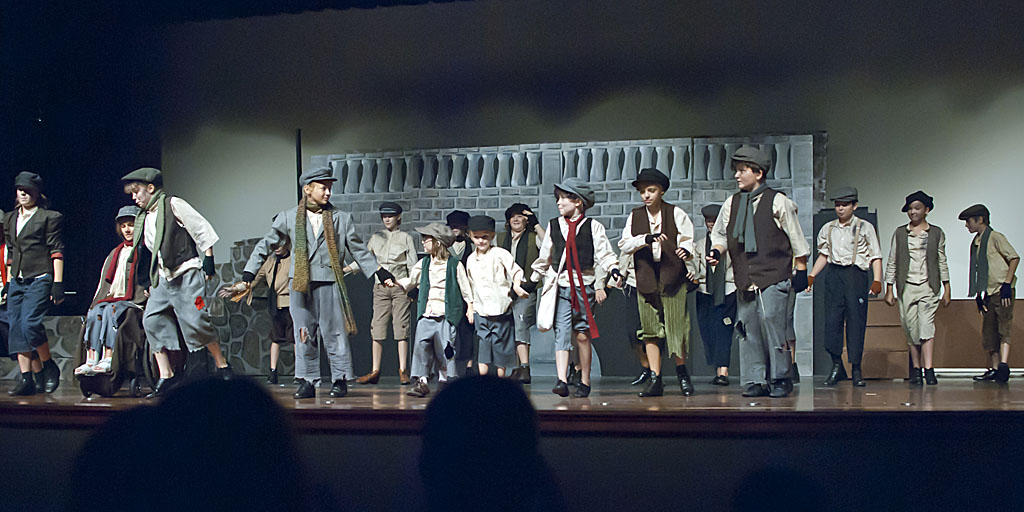 Annika (in front) and Brigitta and Svea are just left of center in back.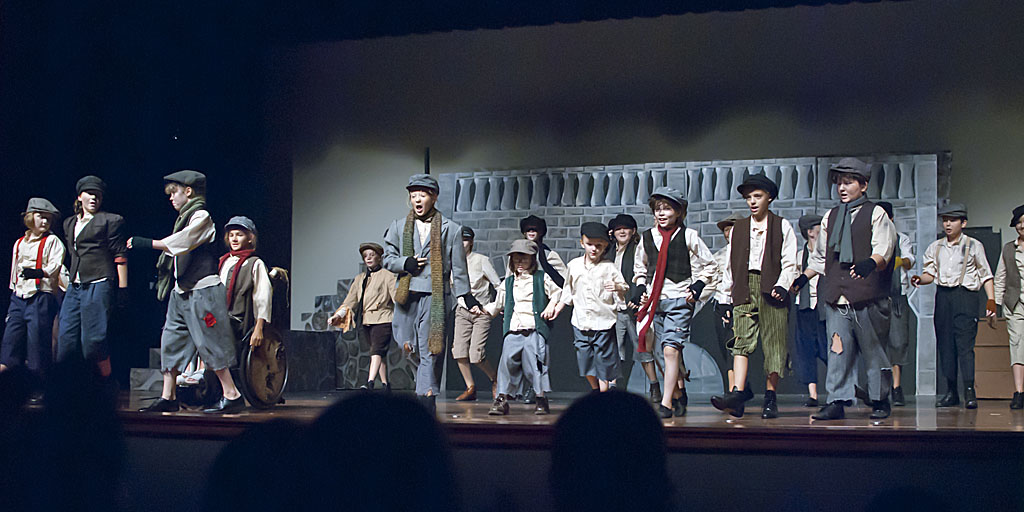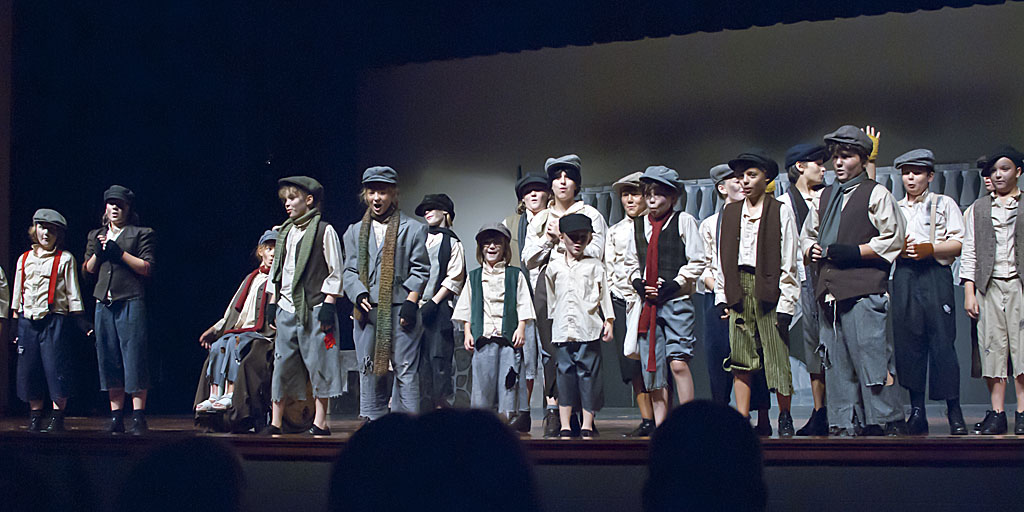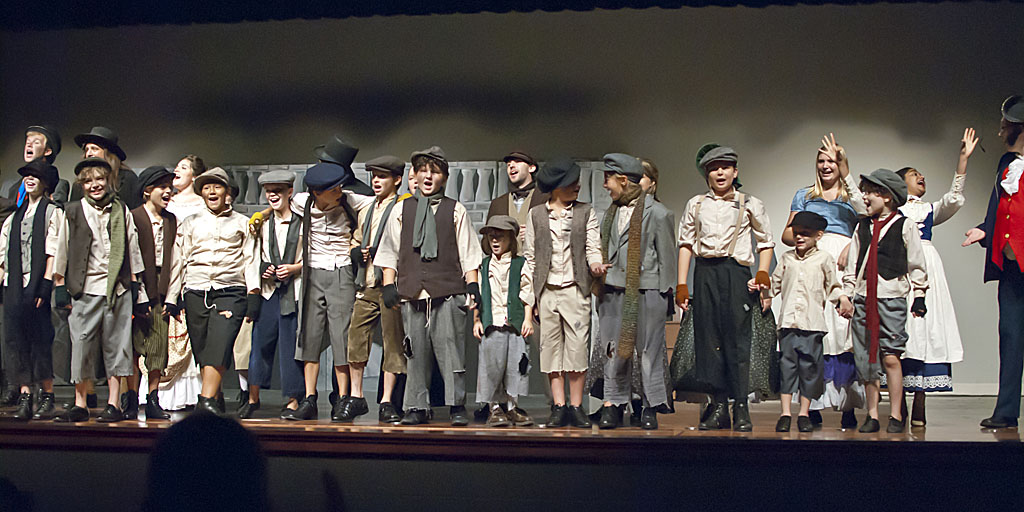 "Consider Yourself" finale. Brigitta on very left and Annika in the middle. She is so easy to spot because she is so little!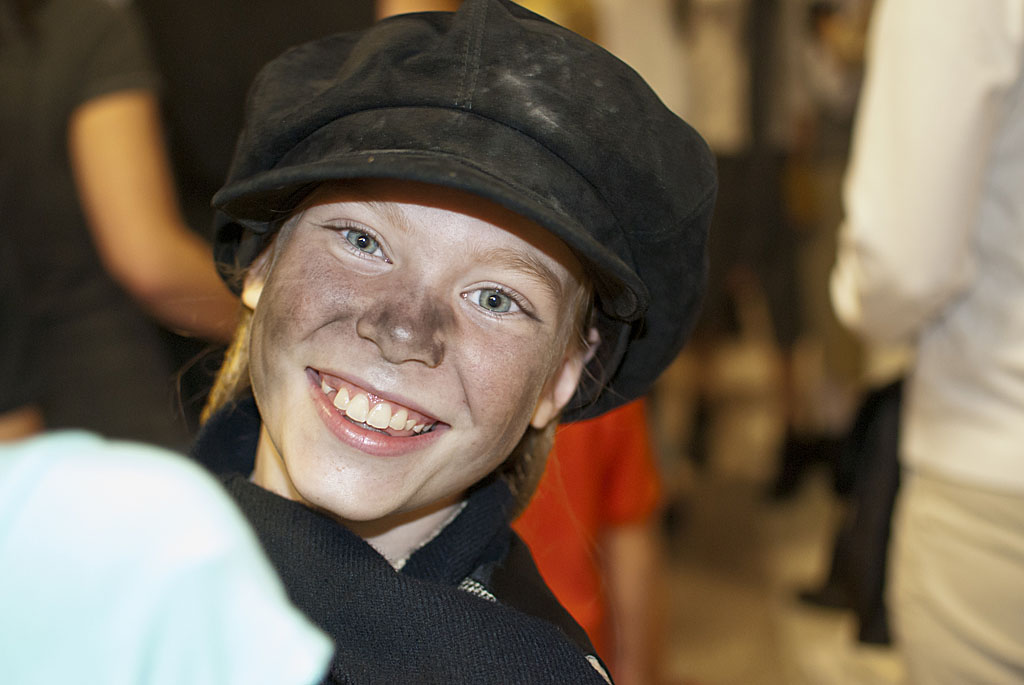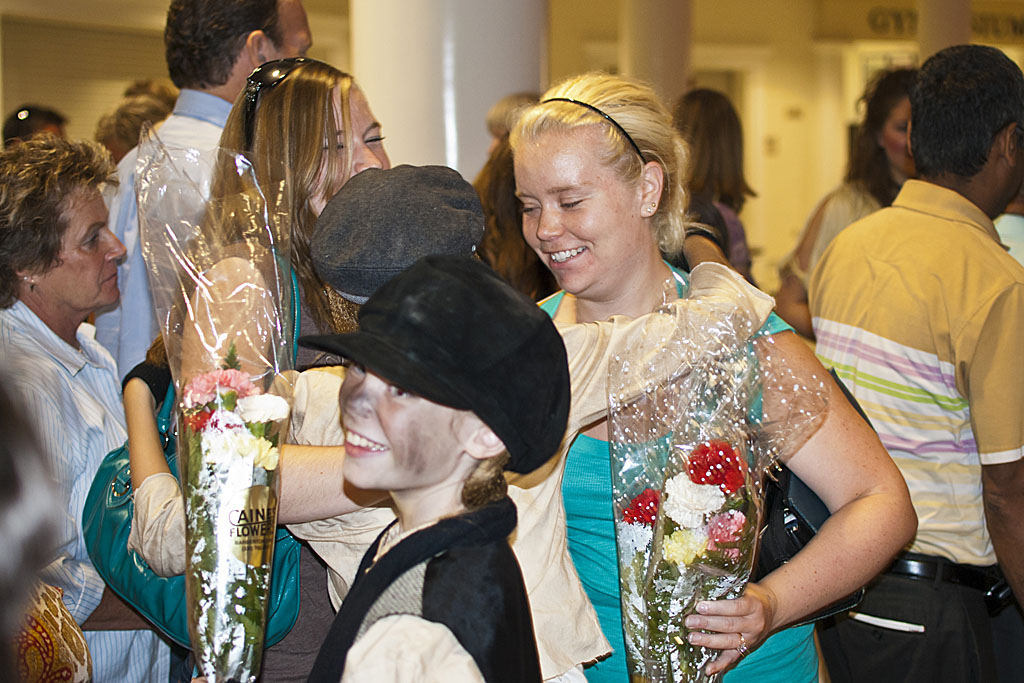 Patty Bell, Julia and Theresa surprised the girls with flowers on opening night.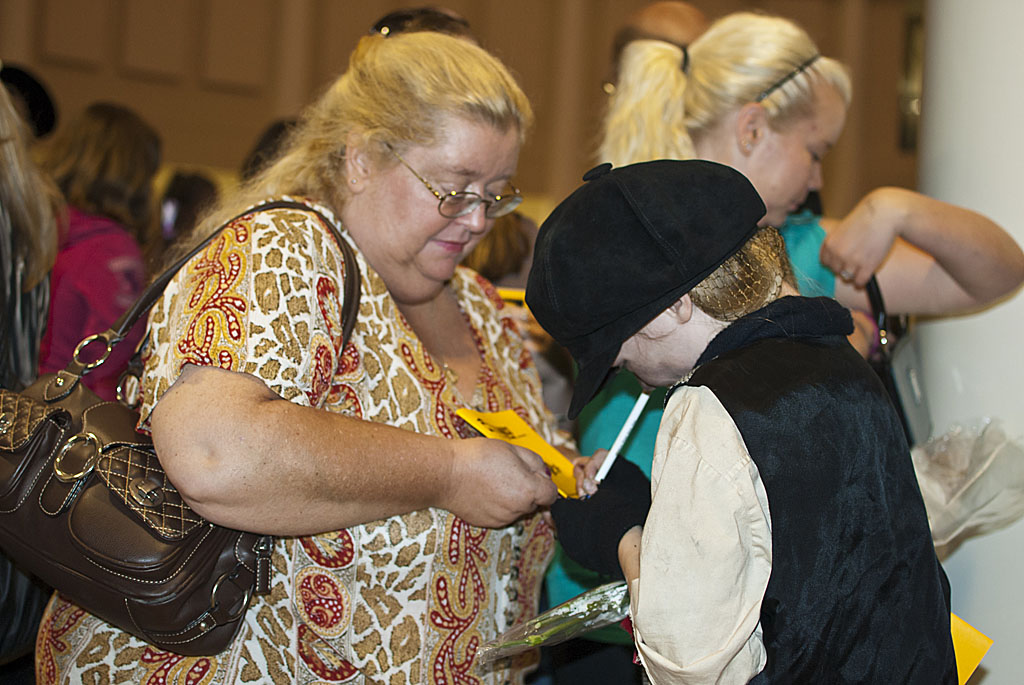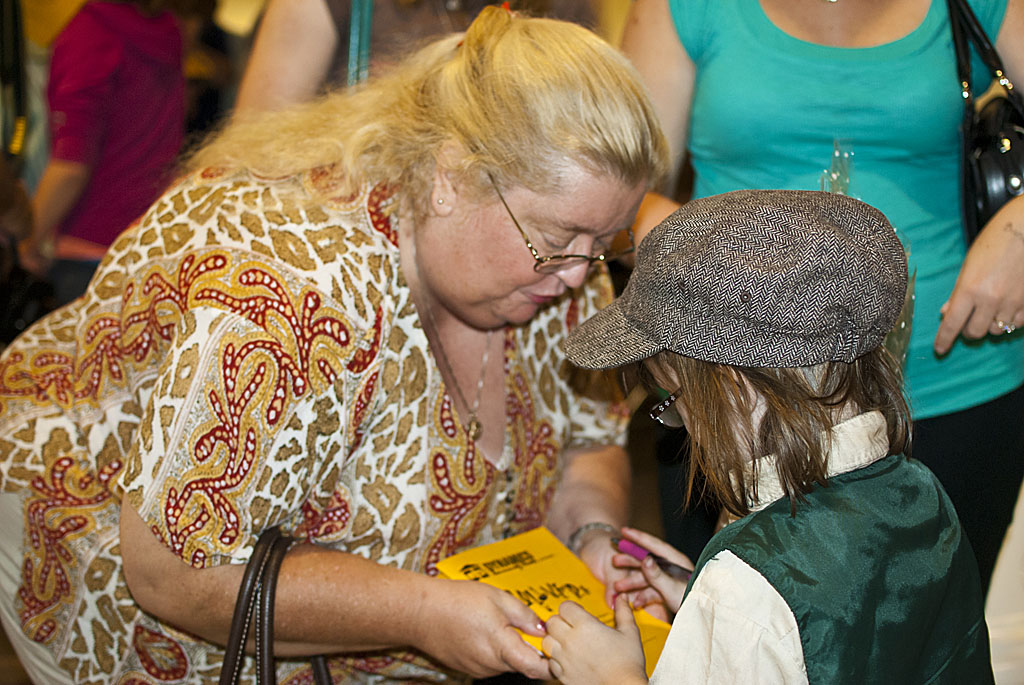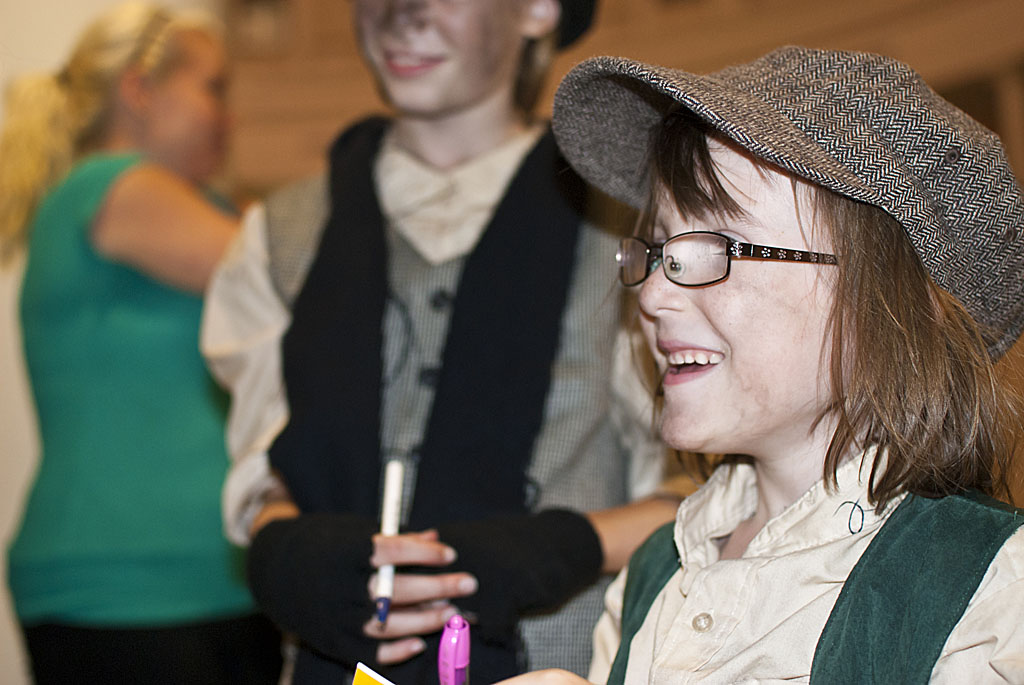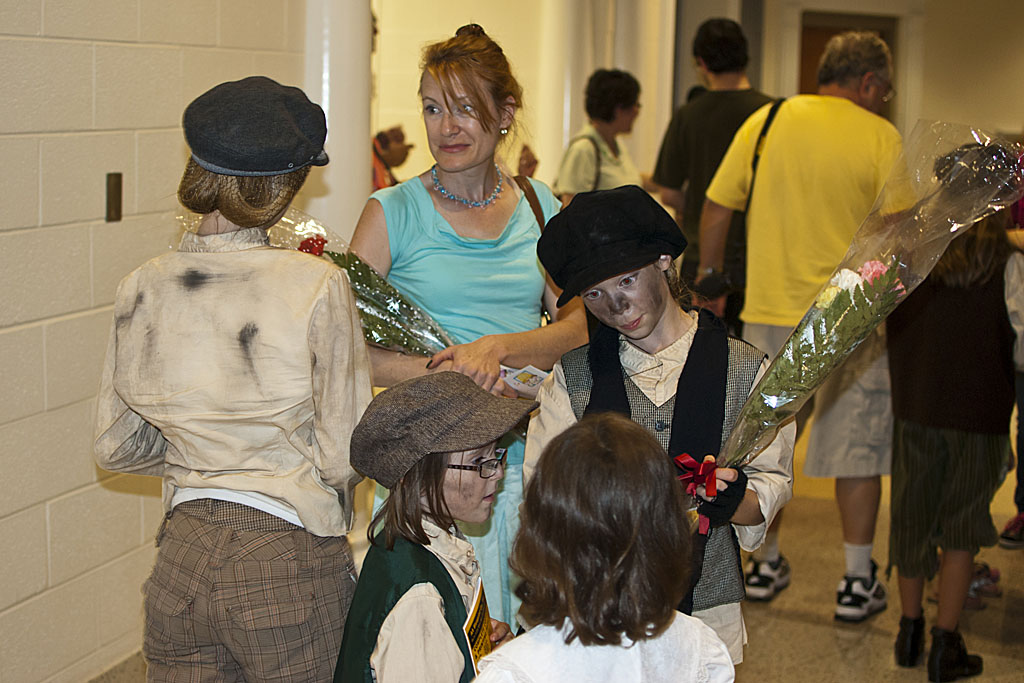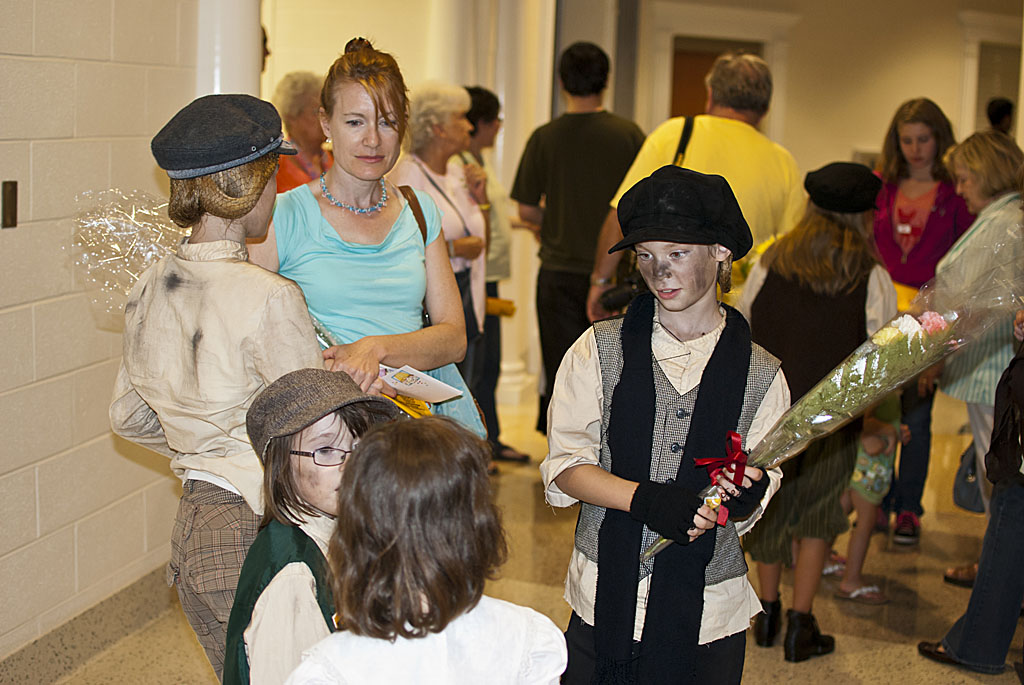 Annika greeting a fan and signing autographs.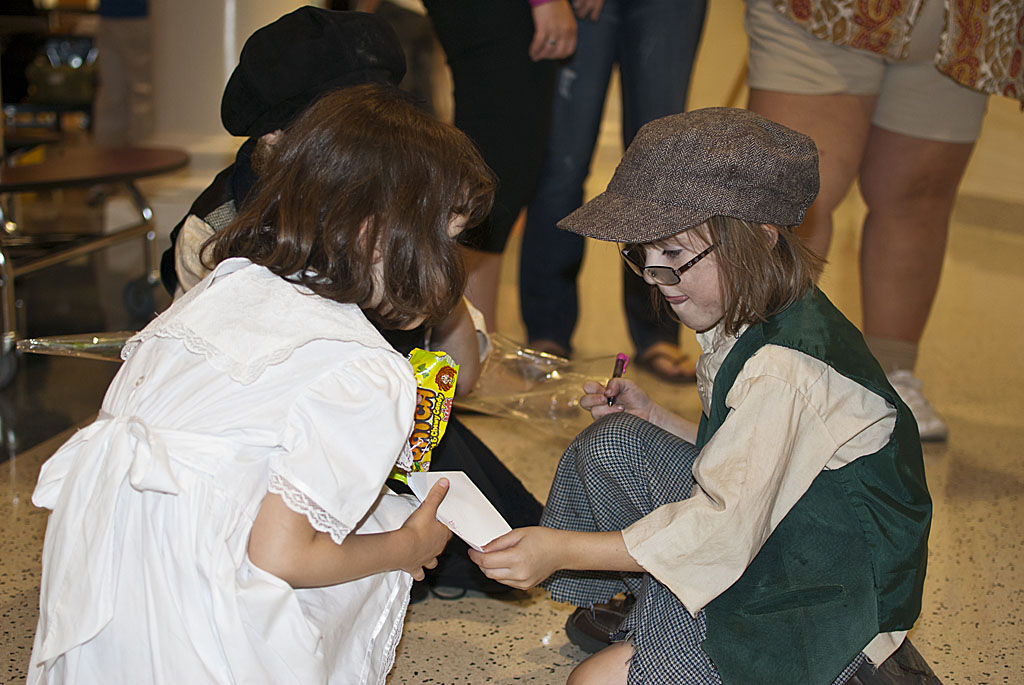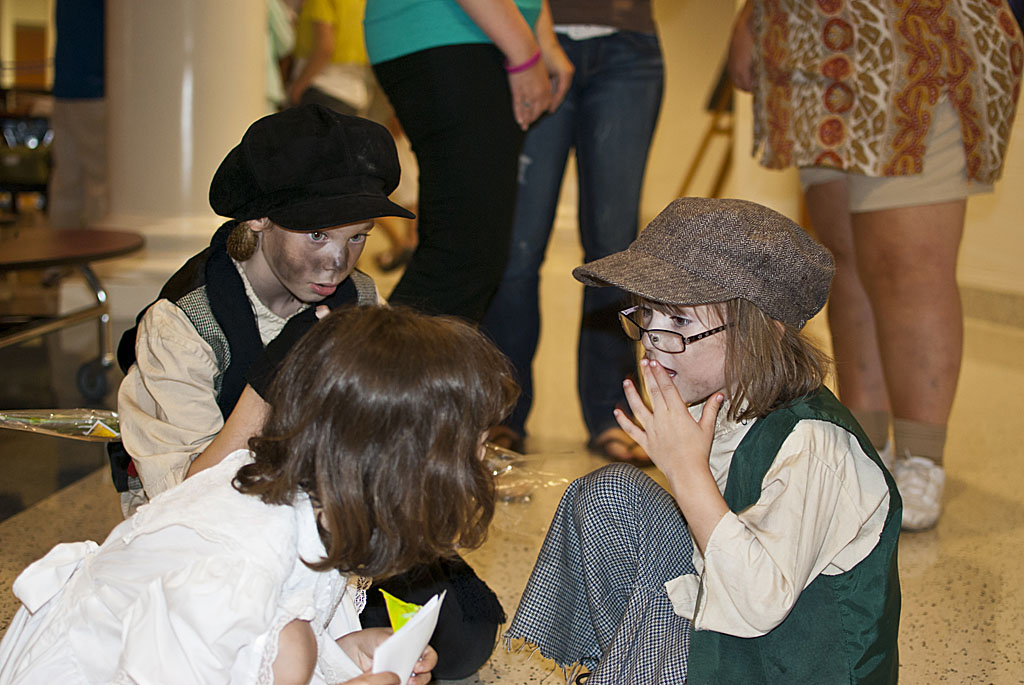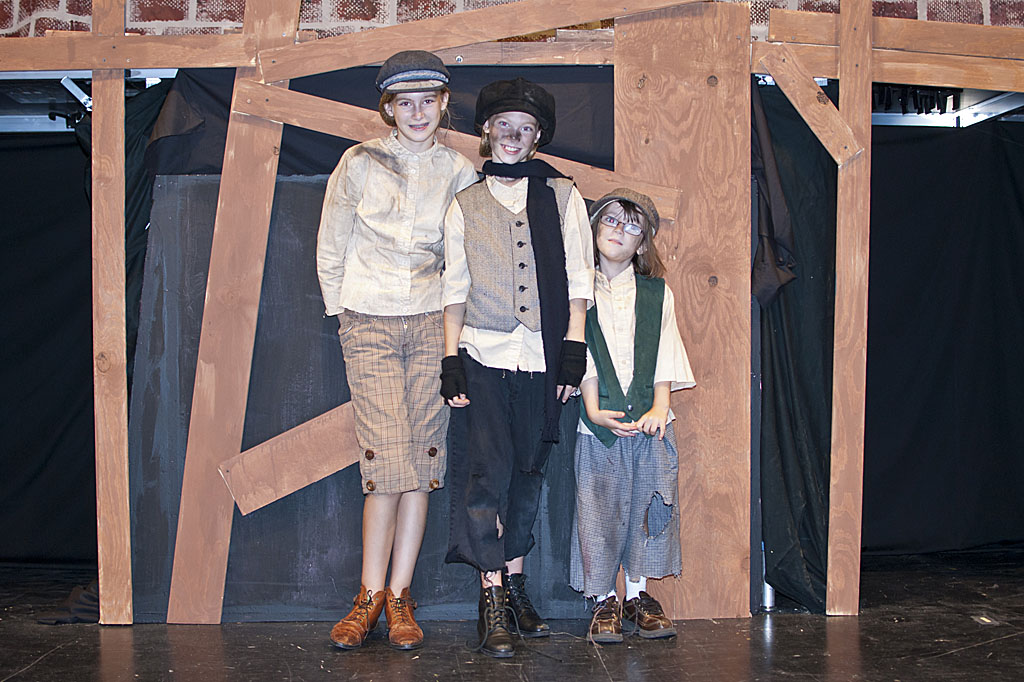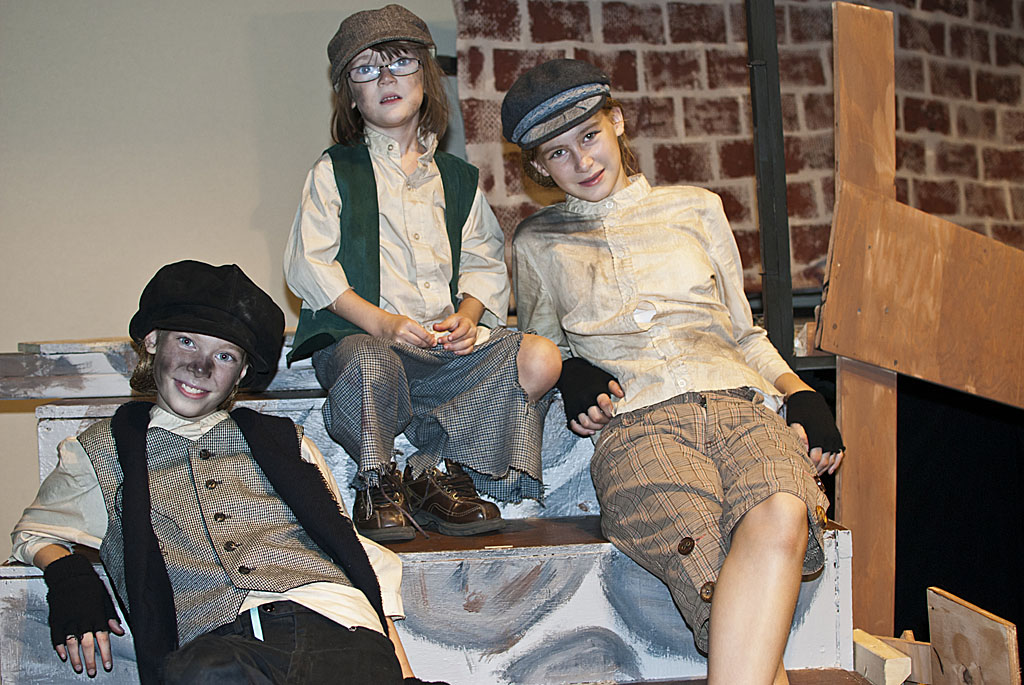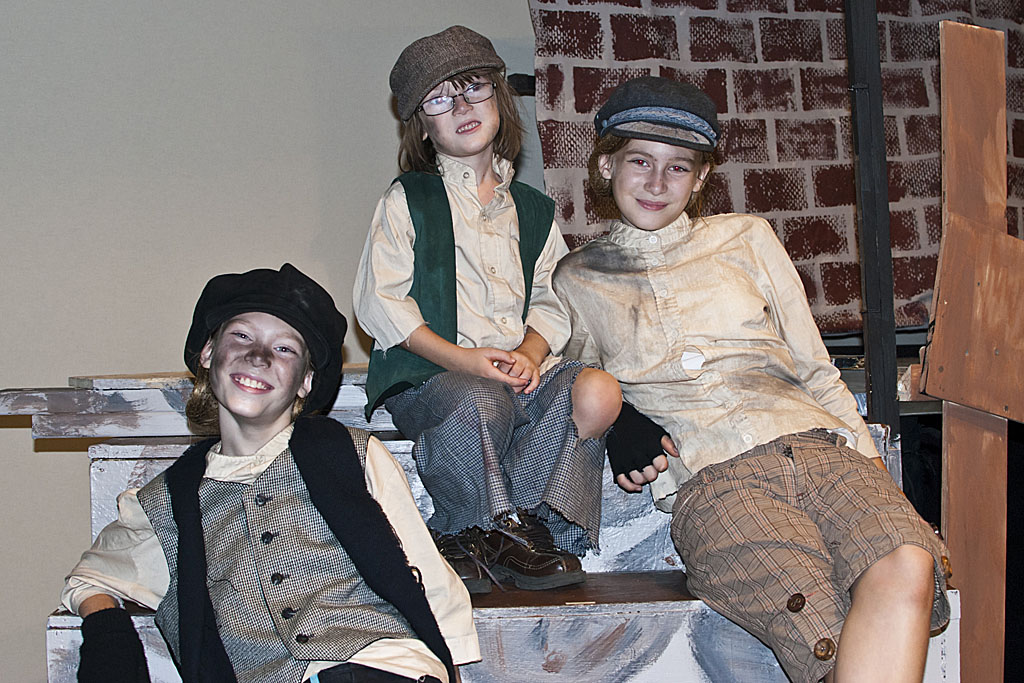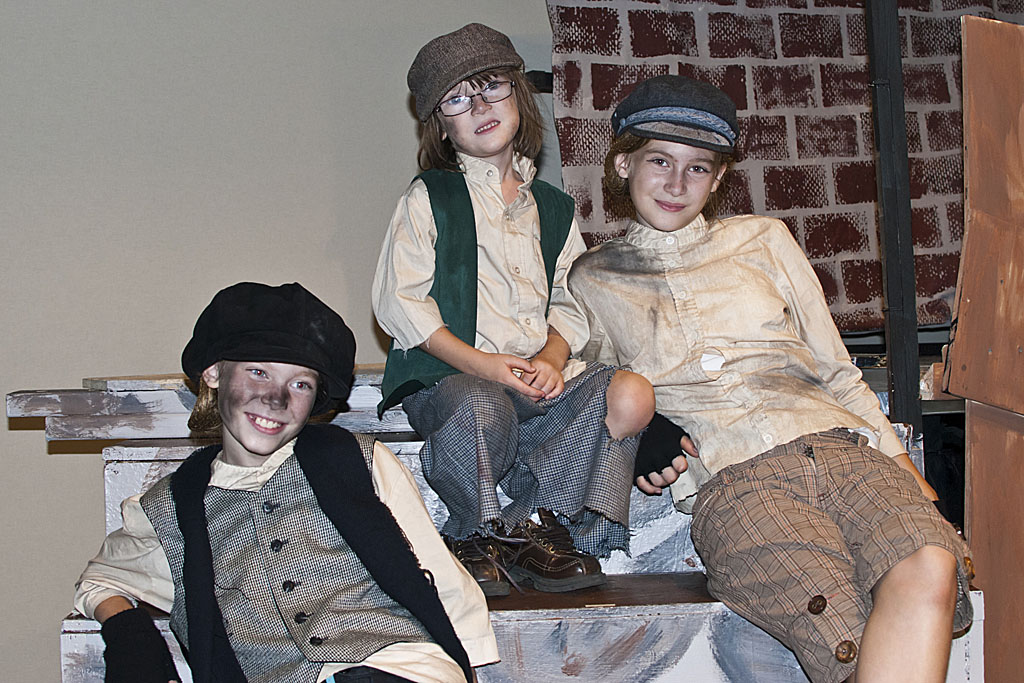 This time I took a few shots during the act: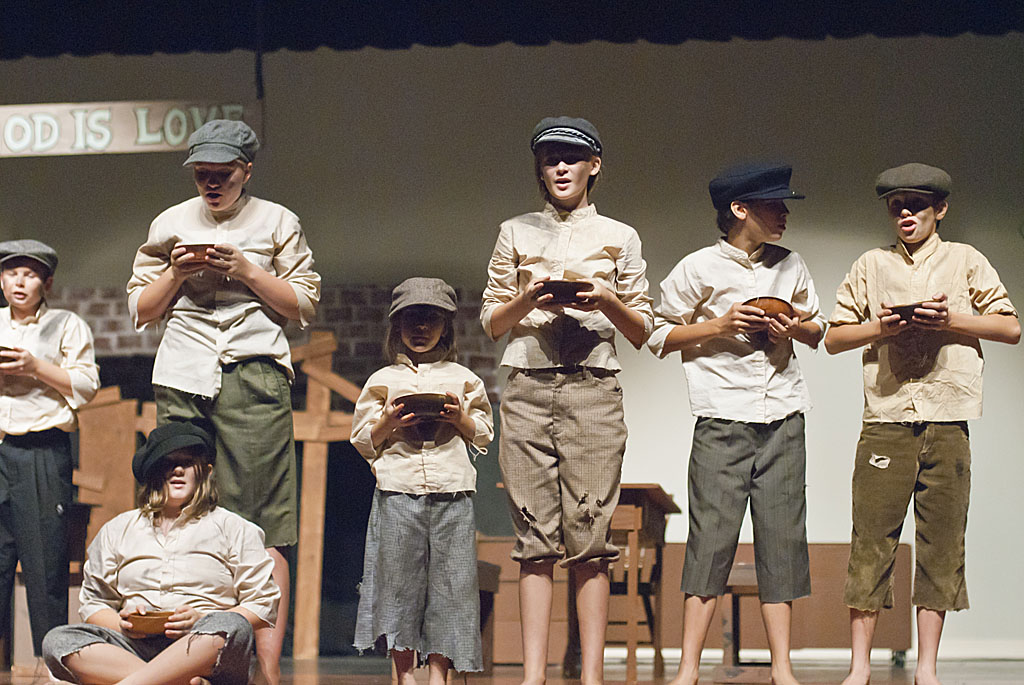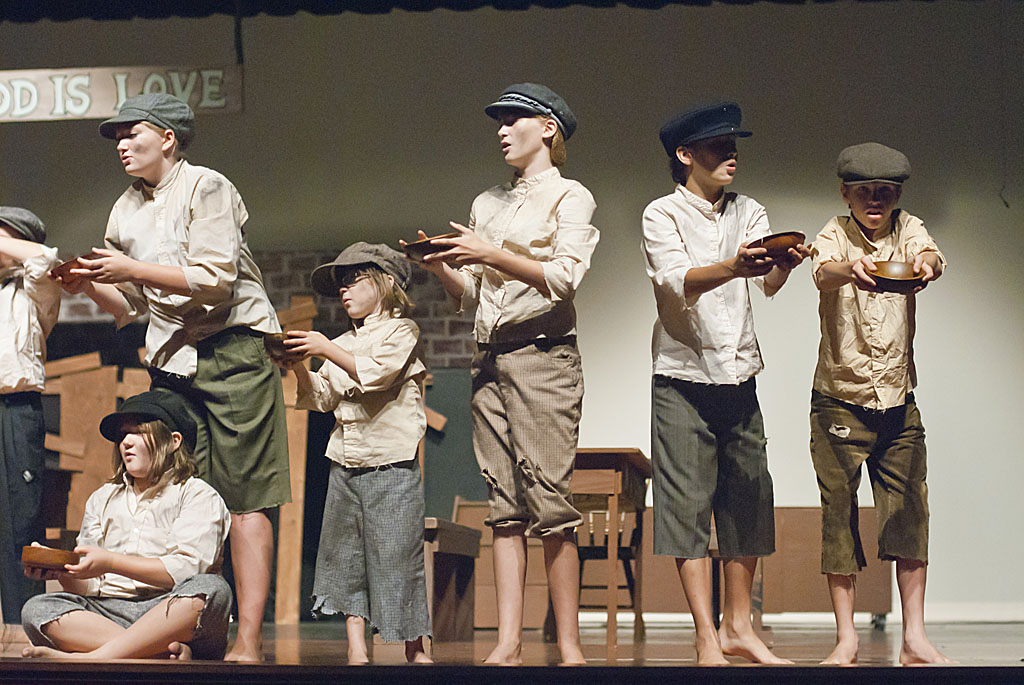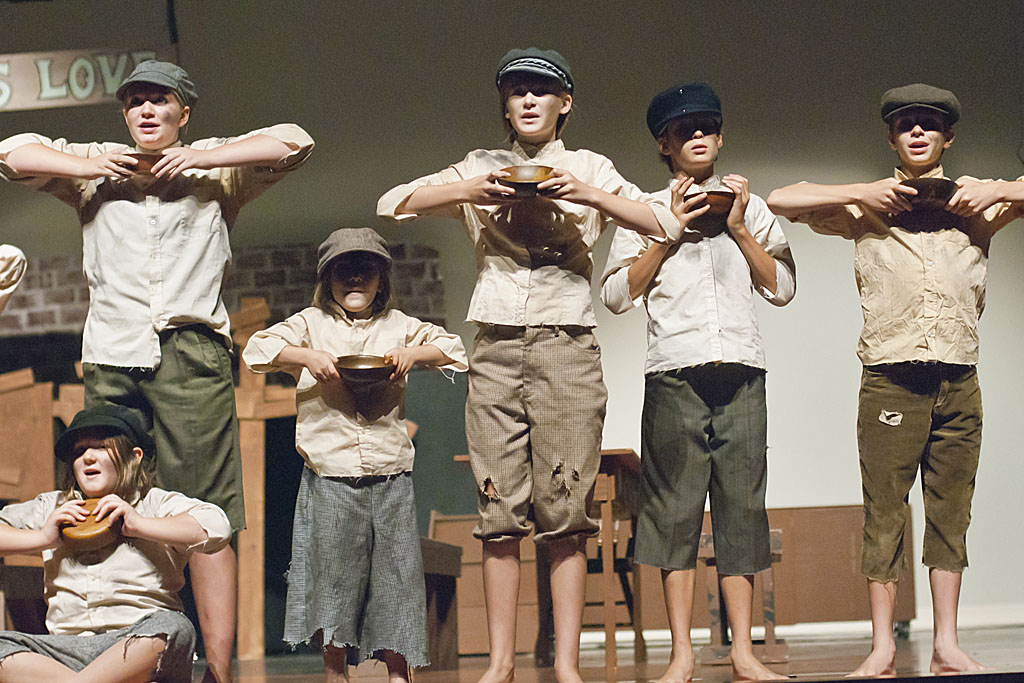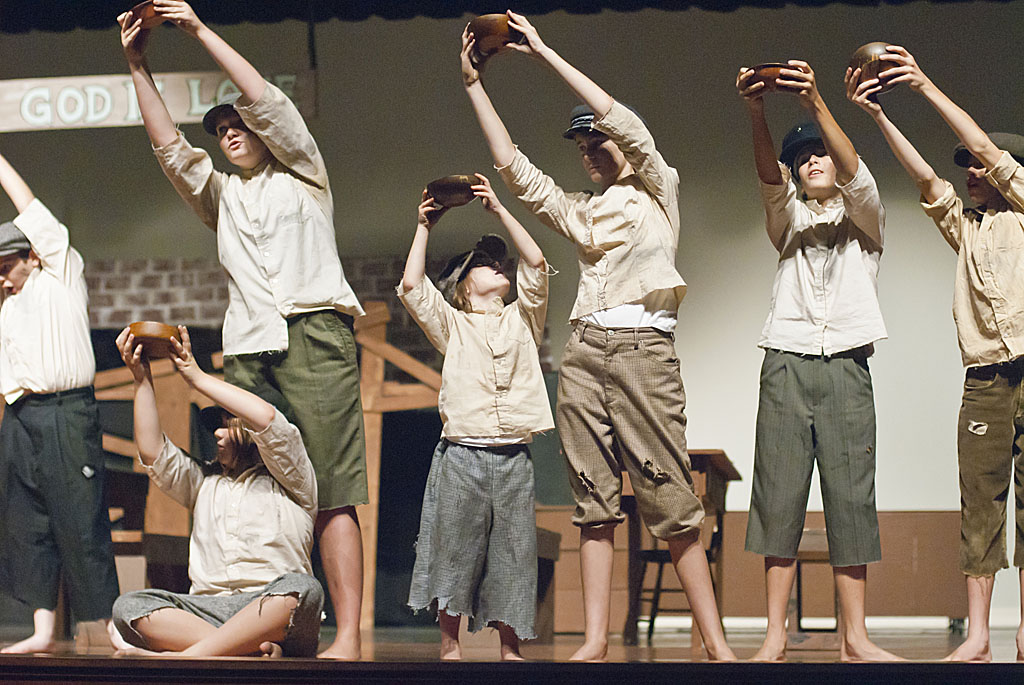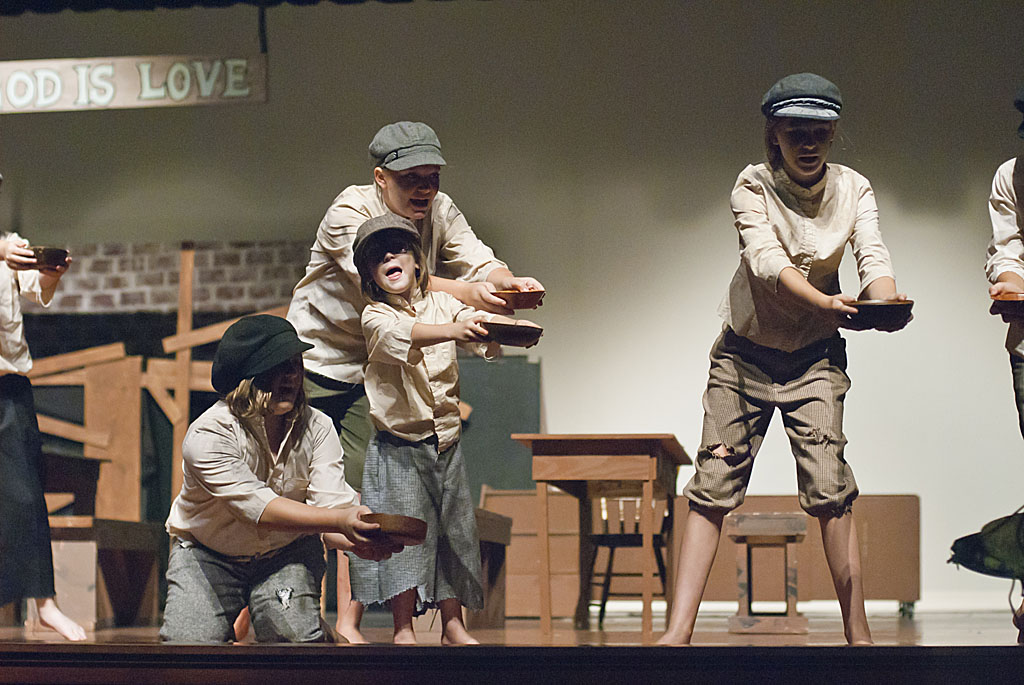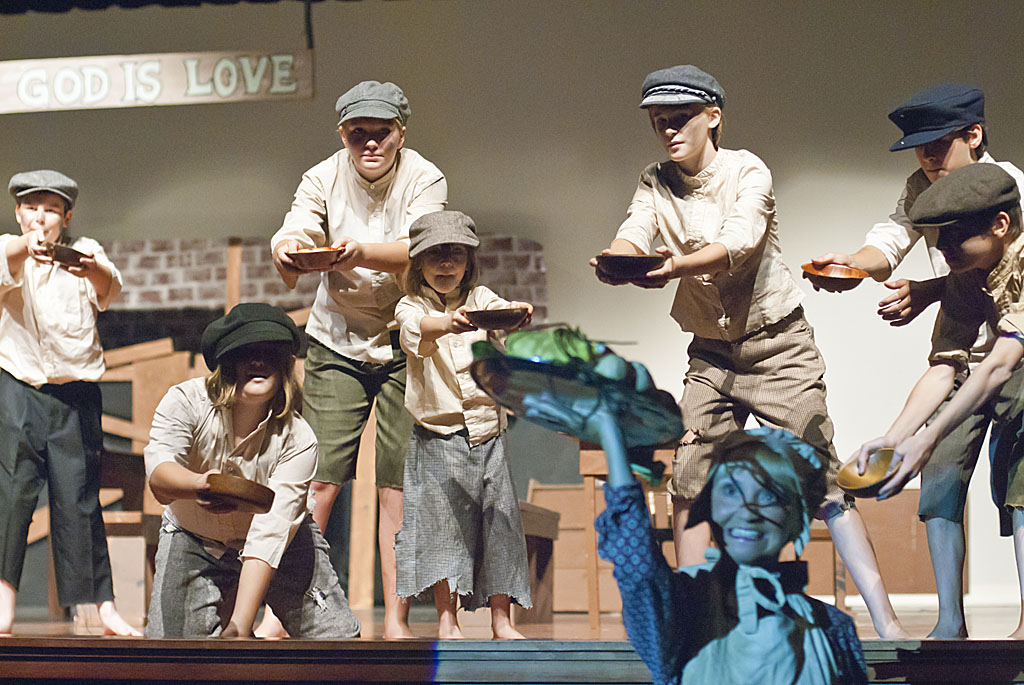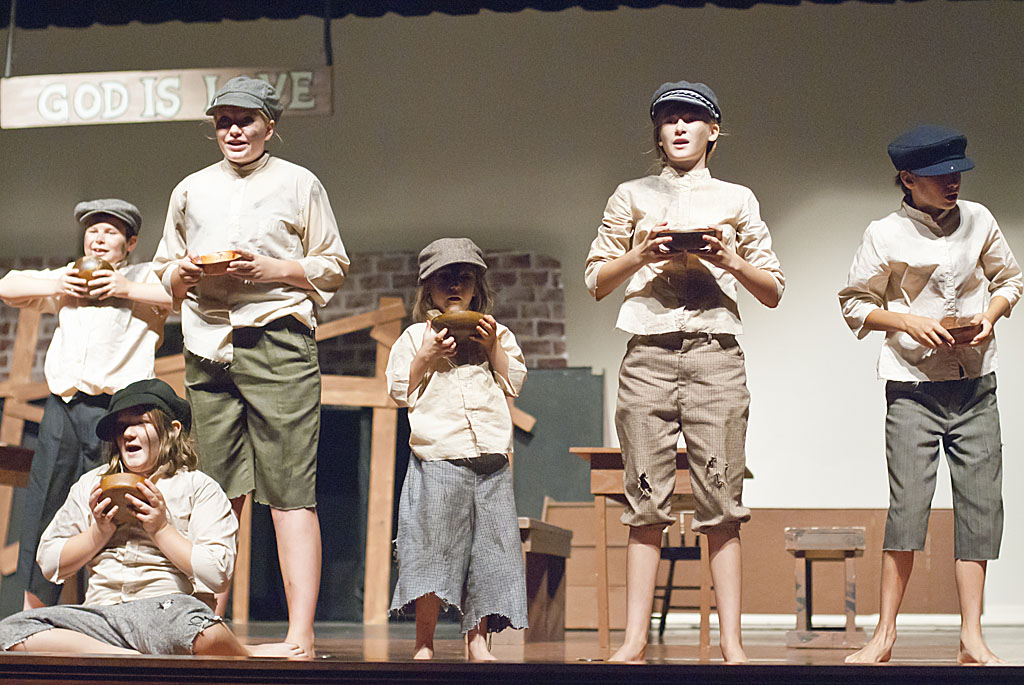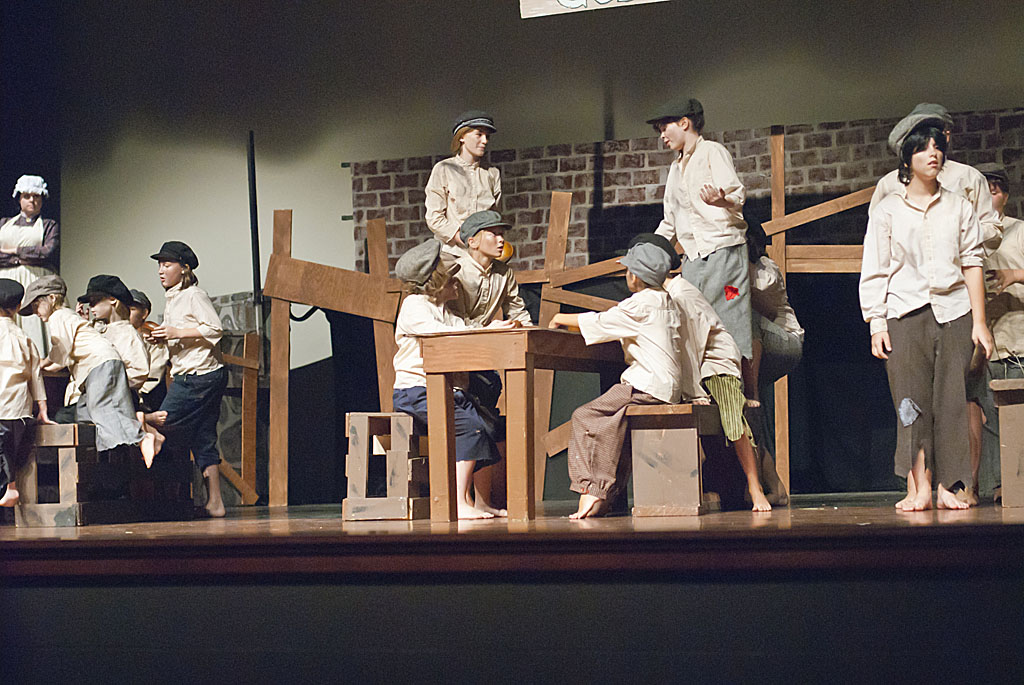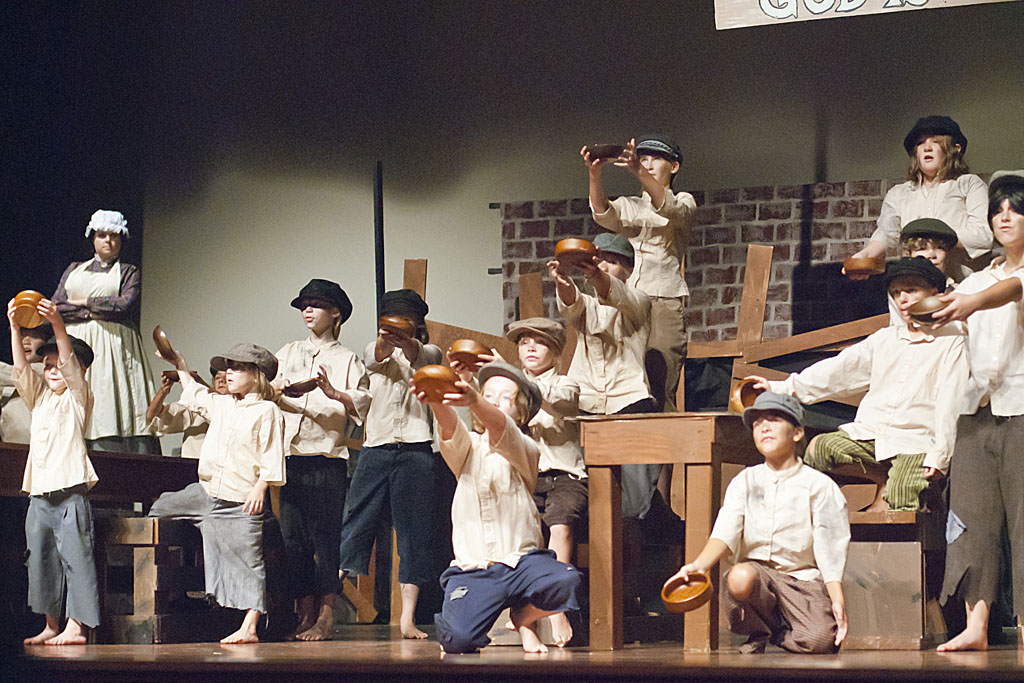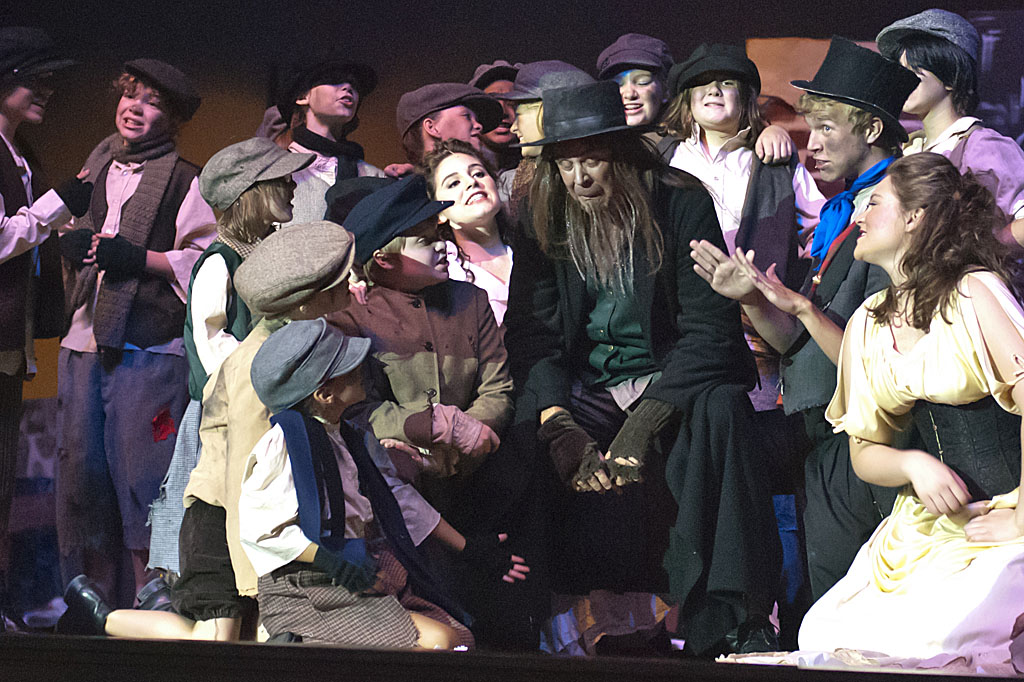 Fagin and Fagin's Gang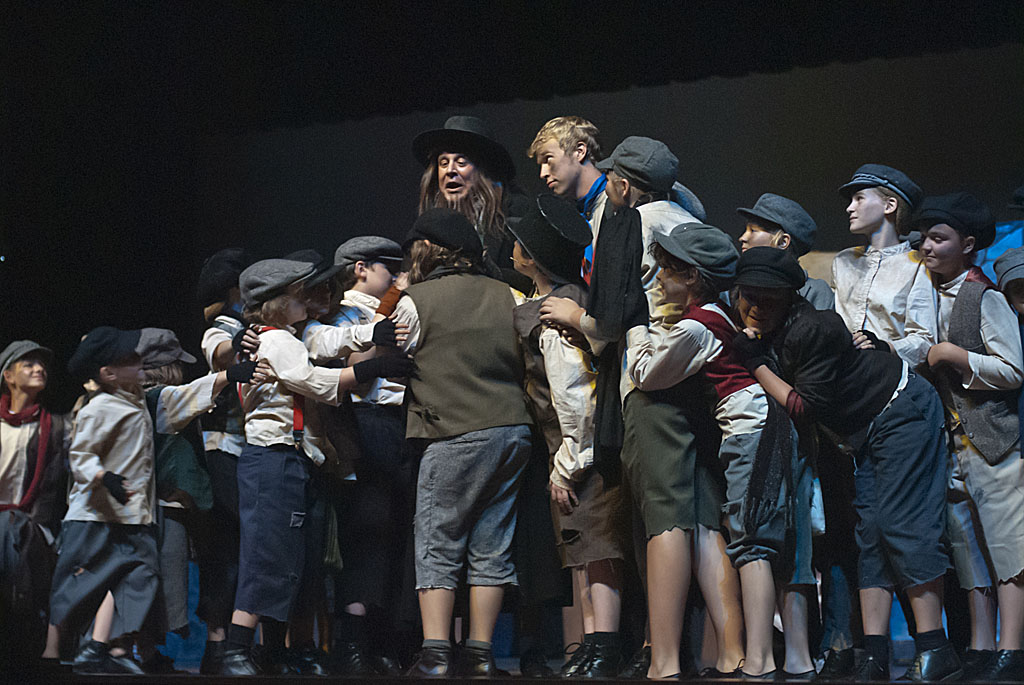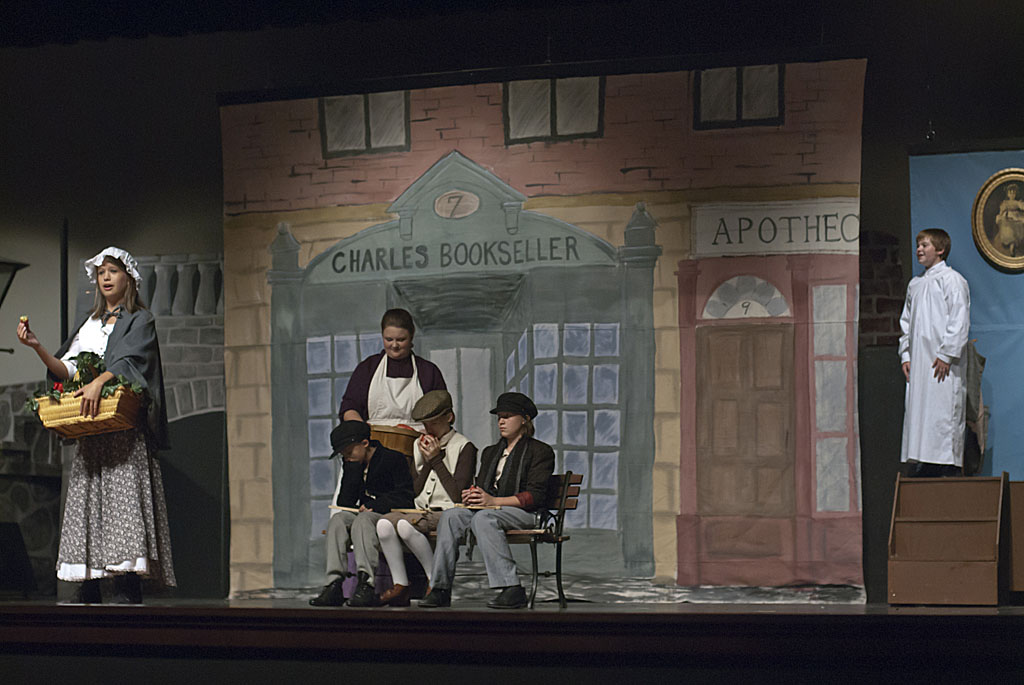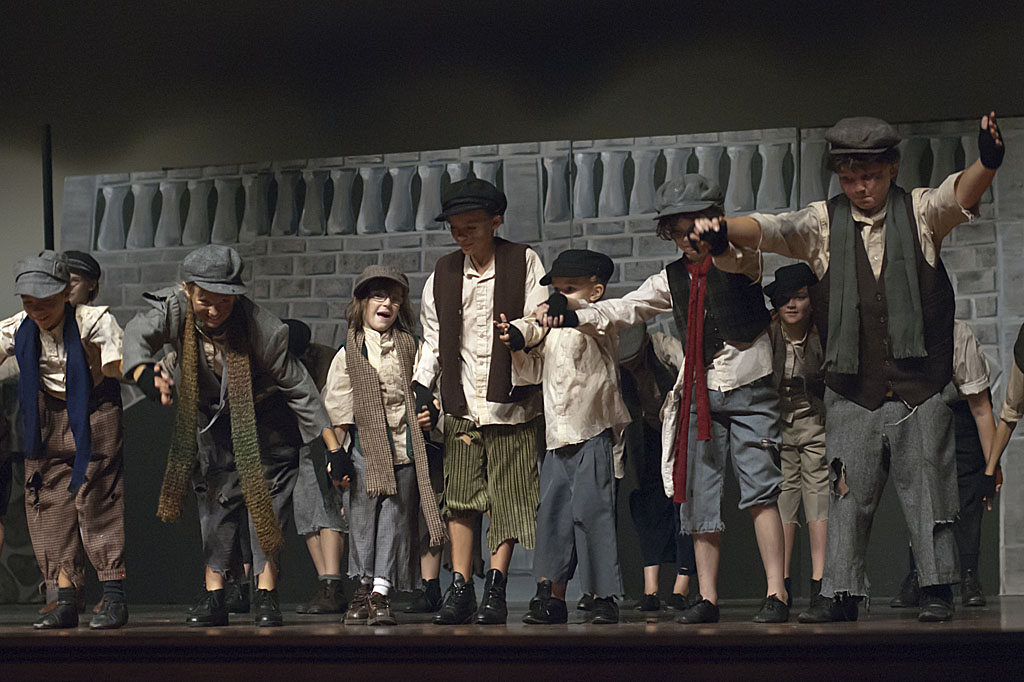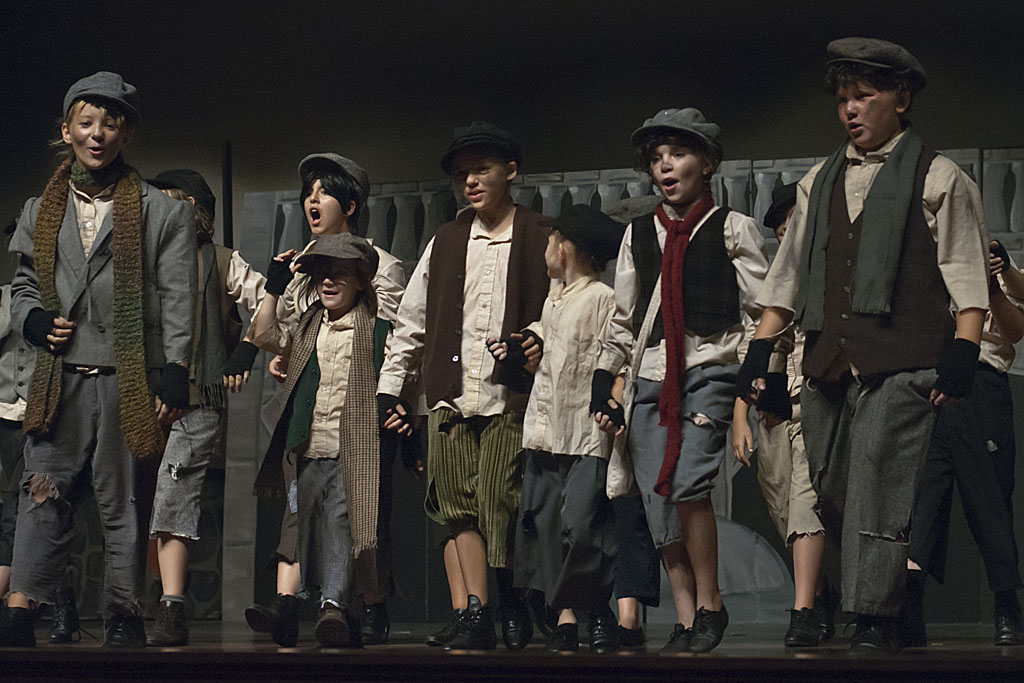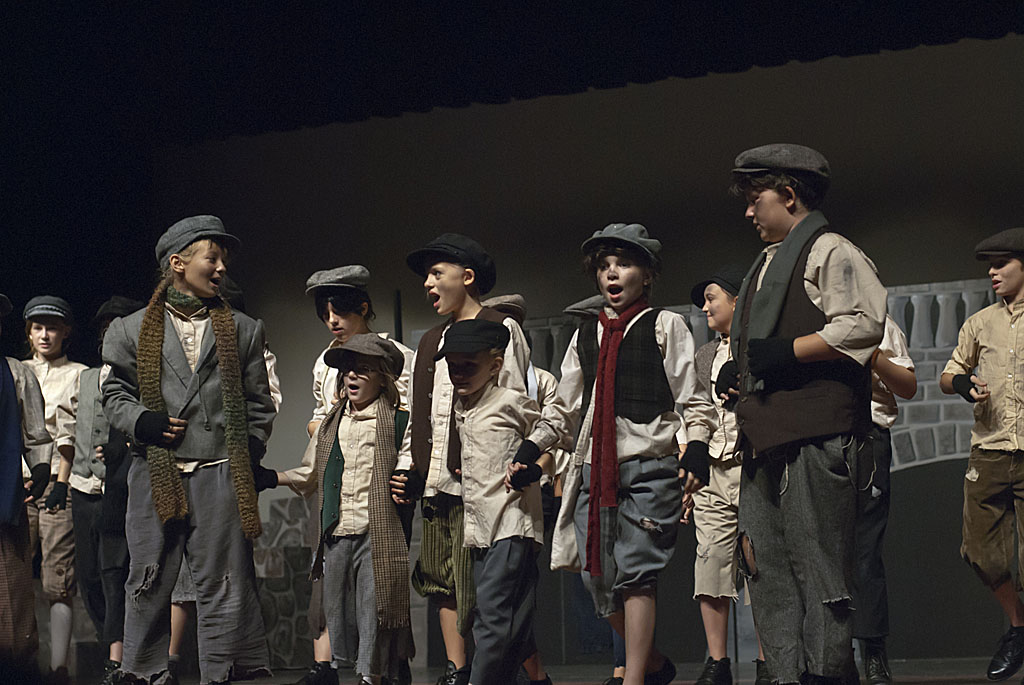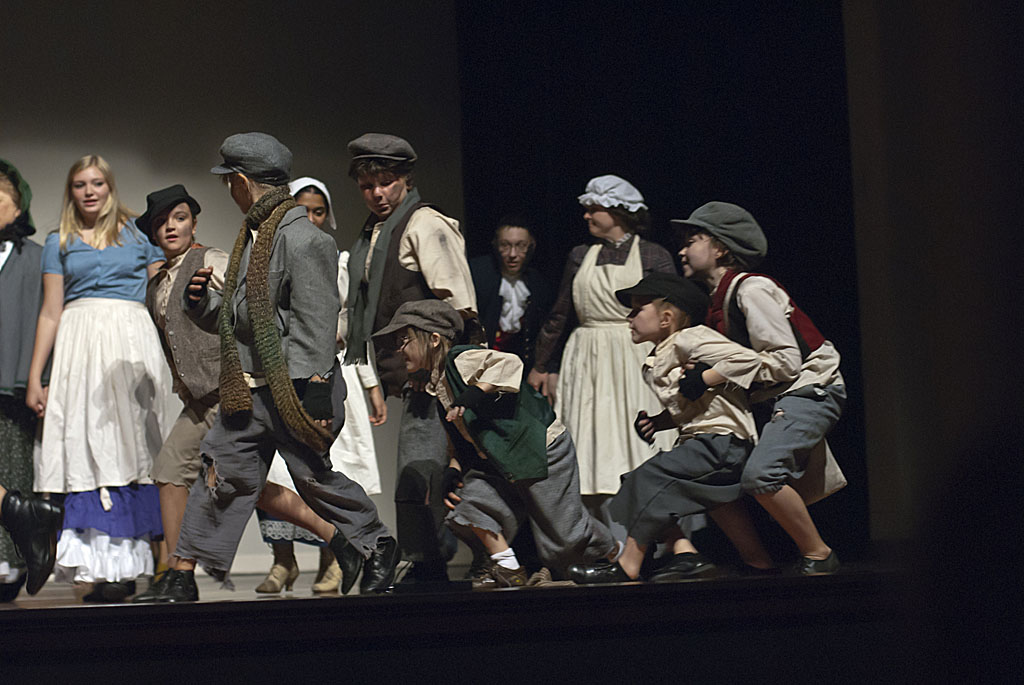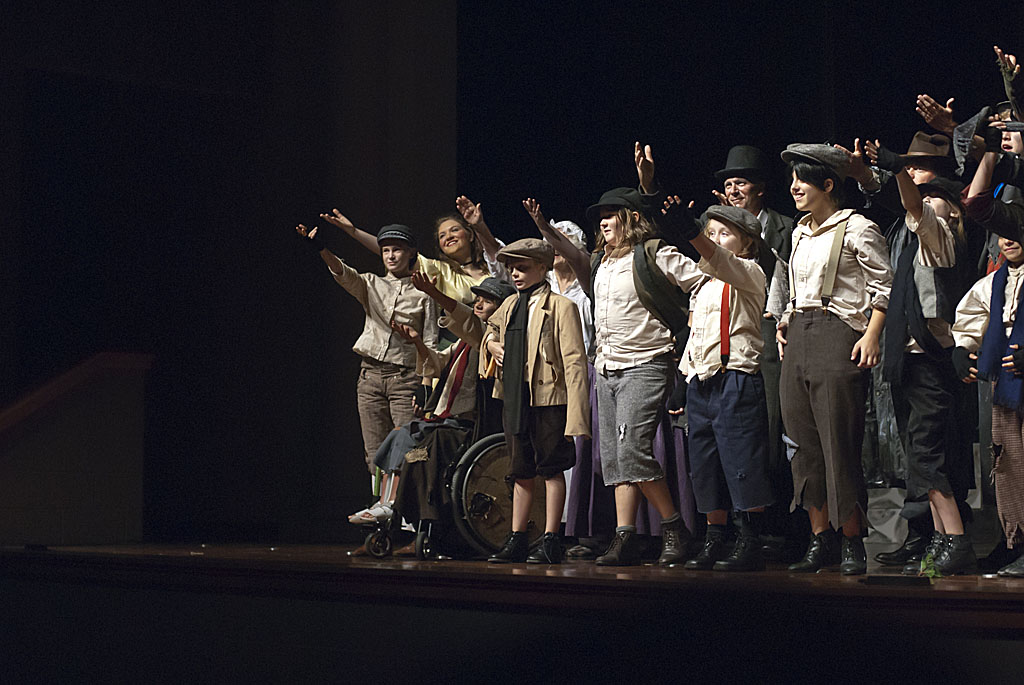 Svea, furthest on the left. Brigitta is second from the right.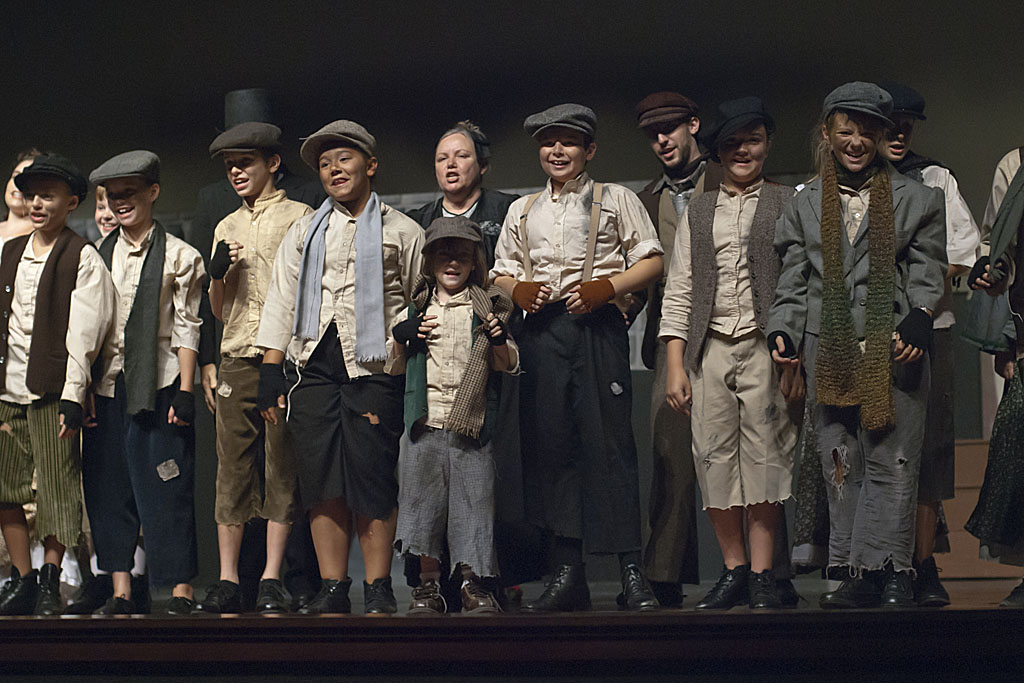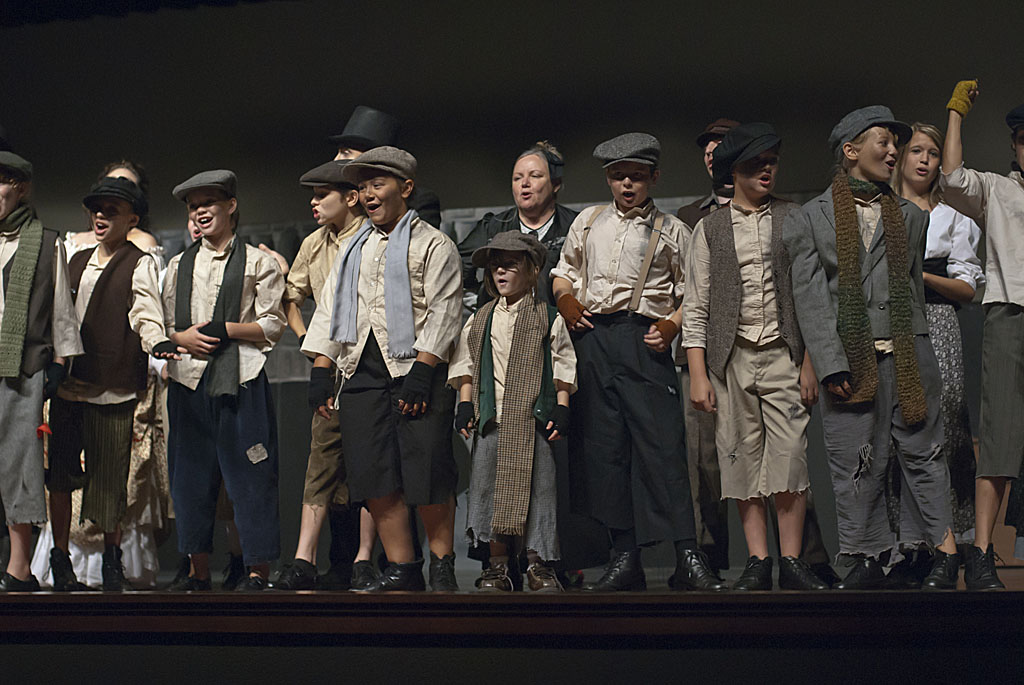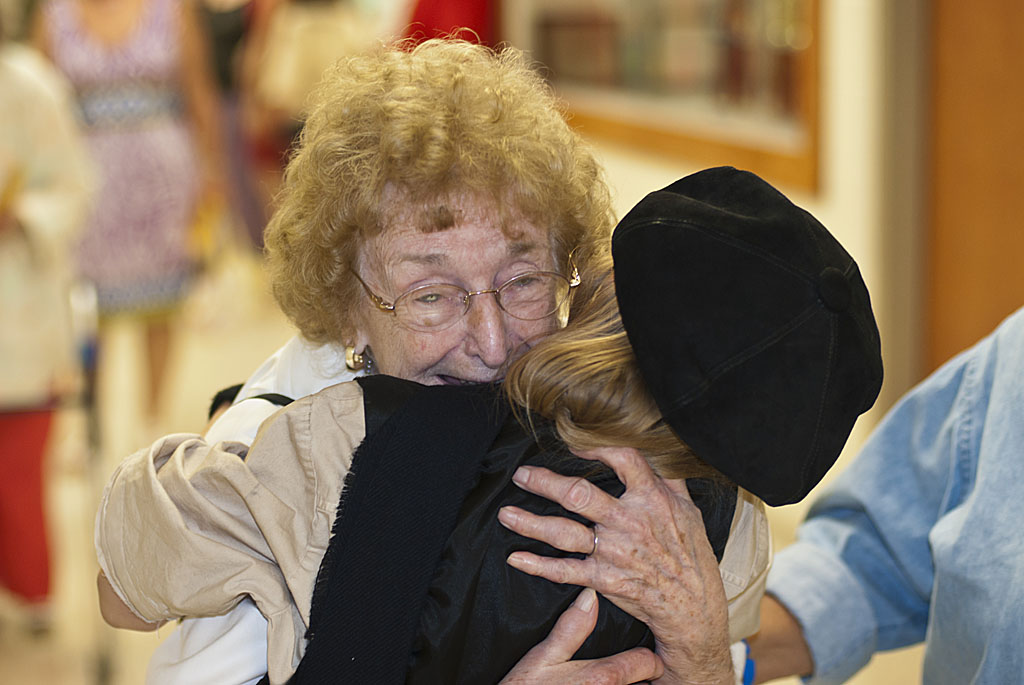 Nana, Papa, Kathy Kelly, Shy and Dave attended last night's performance.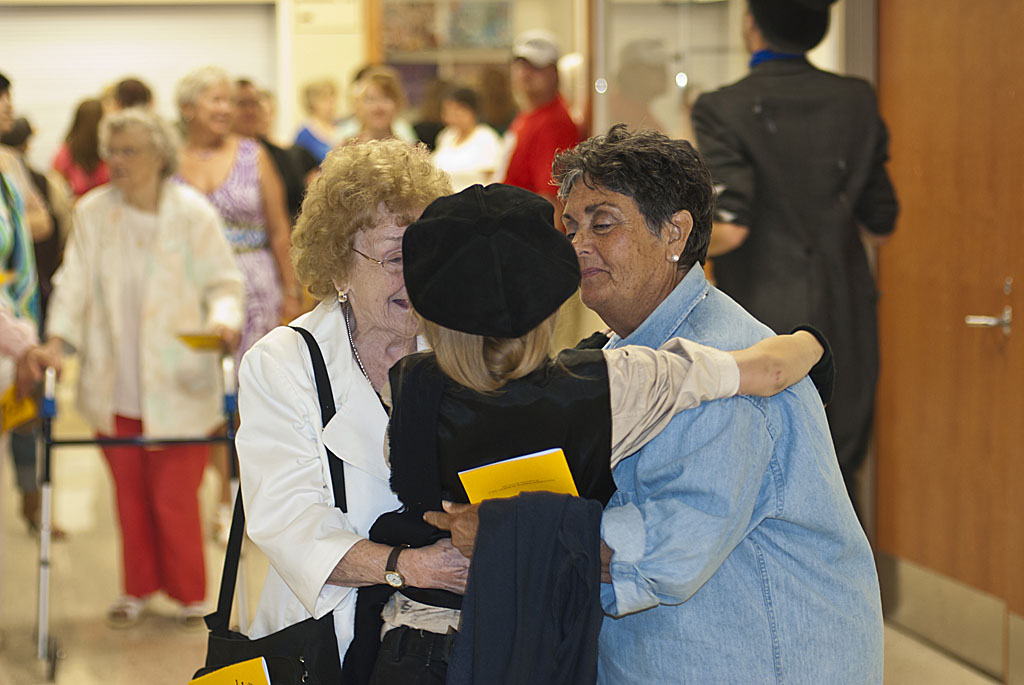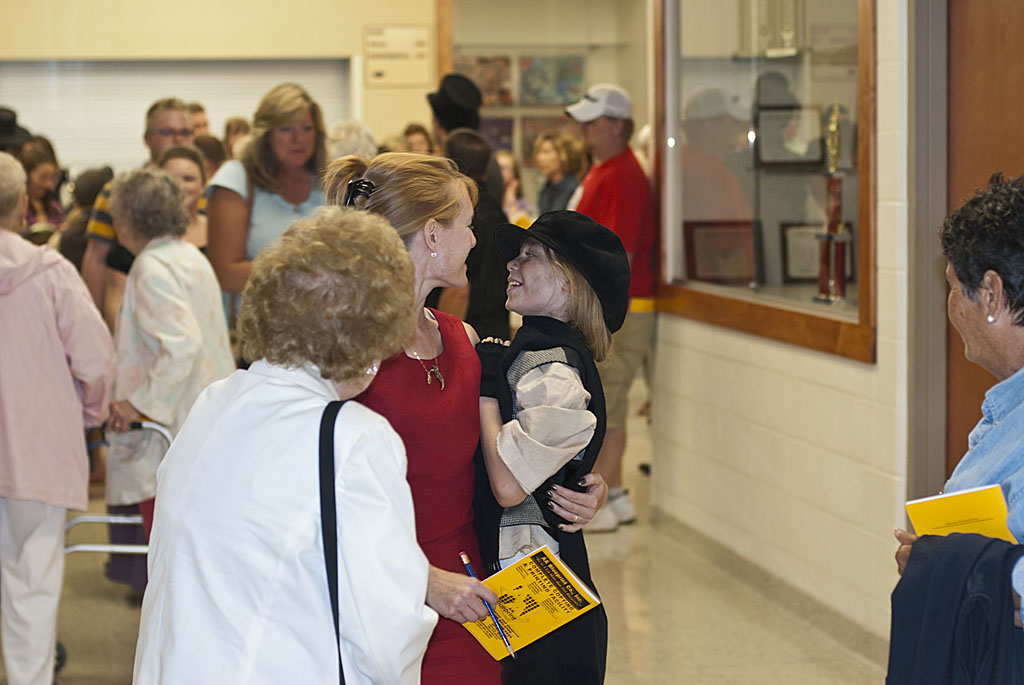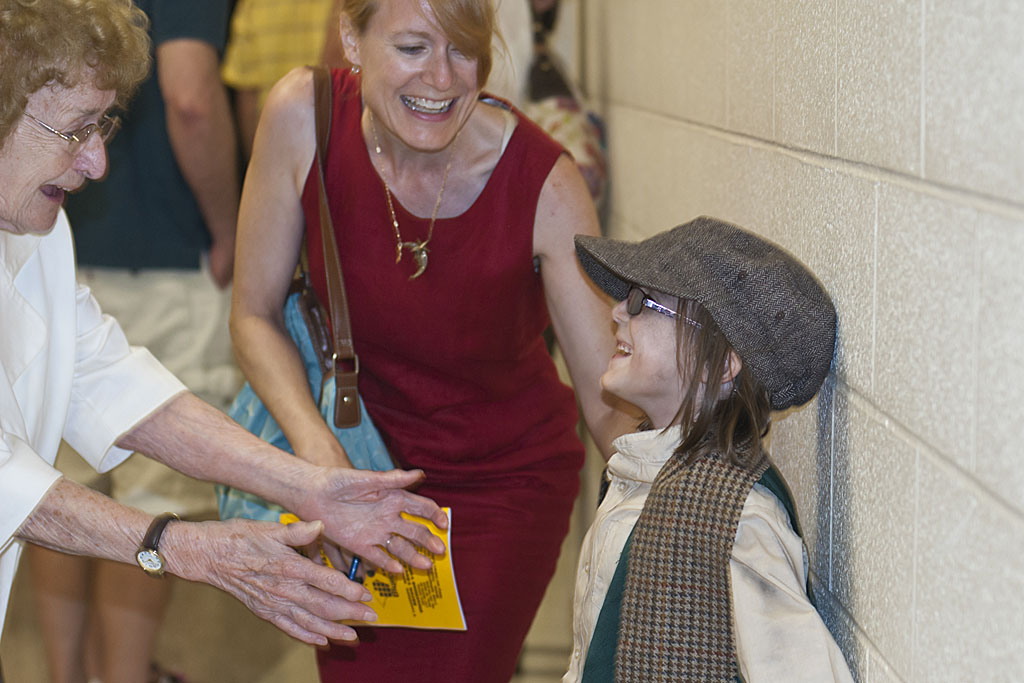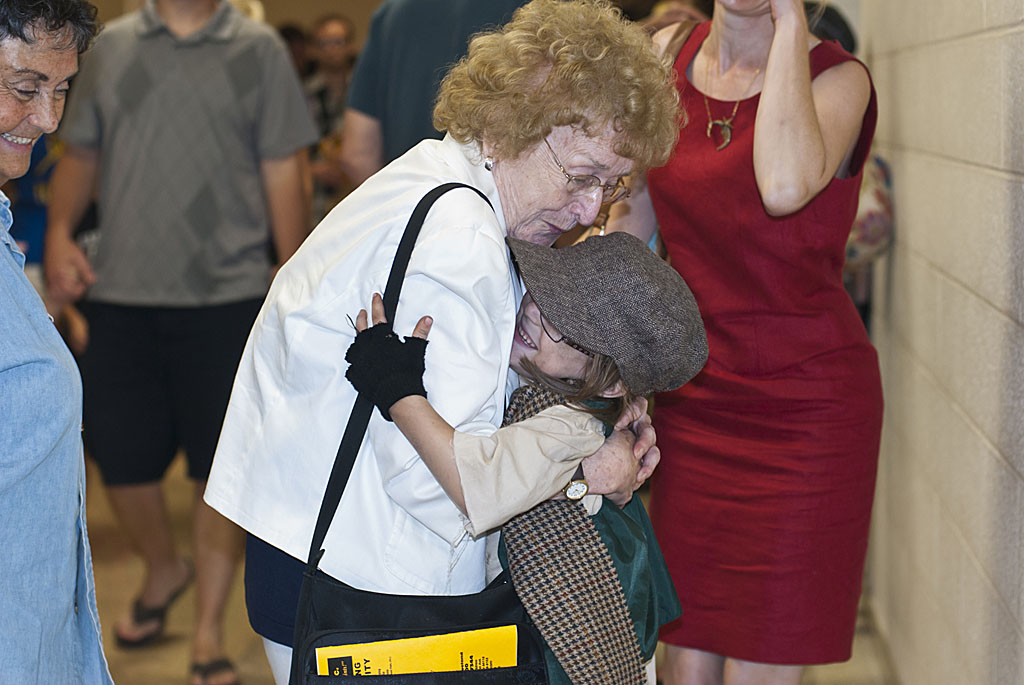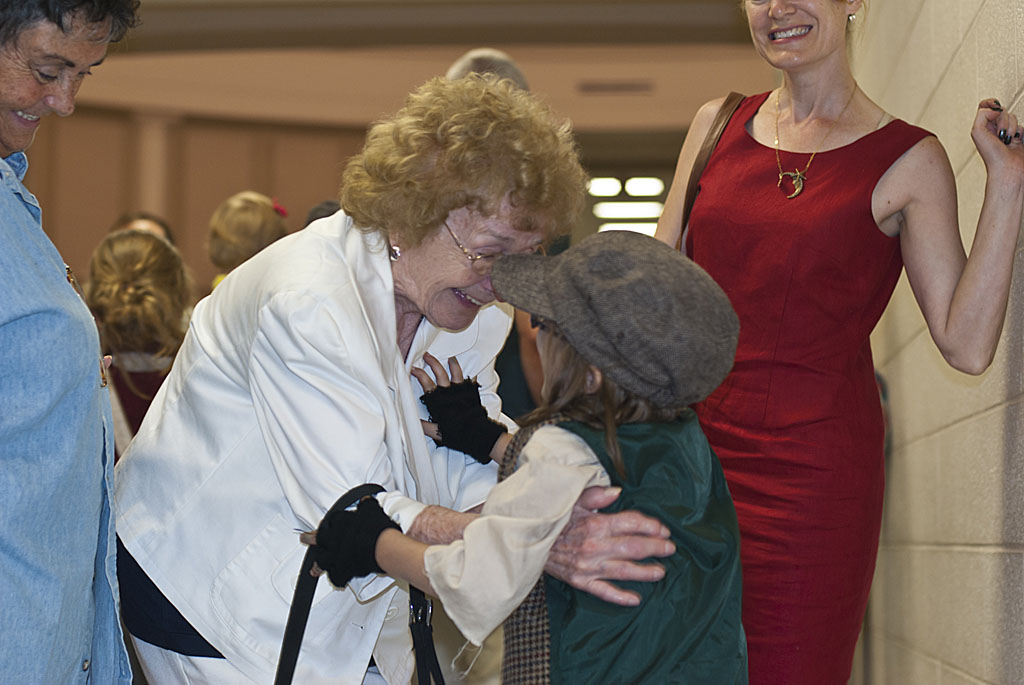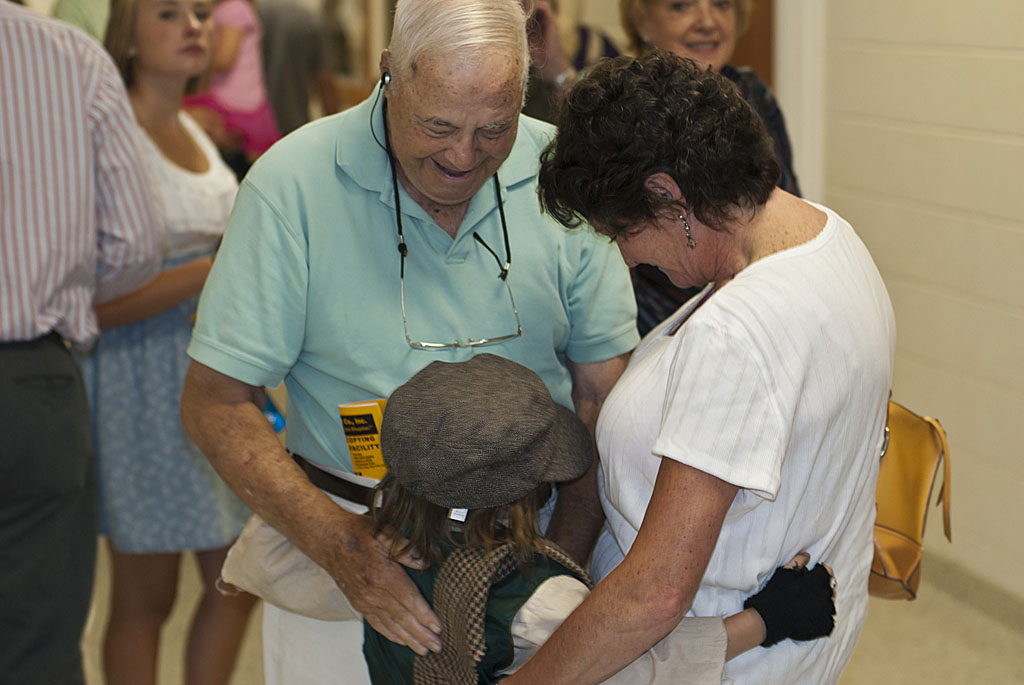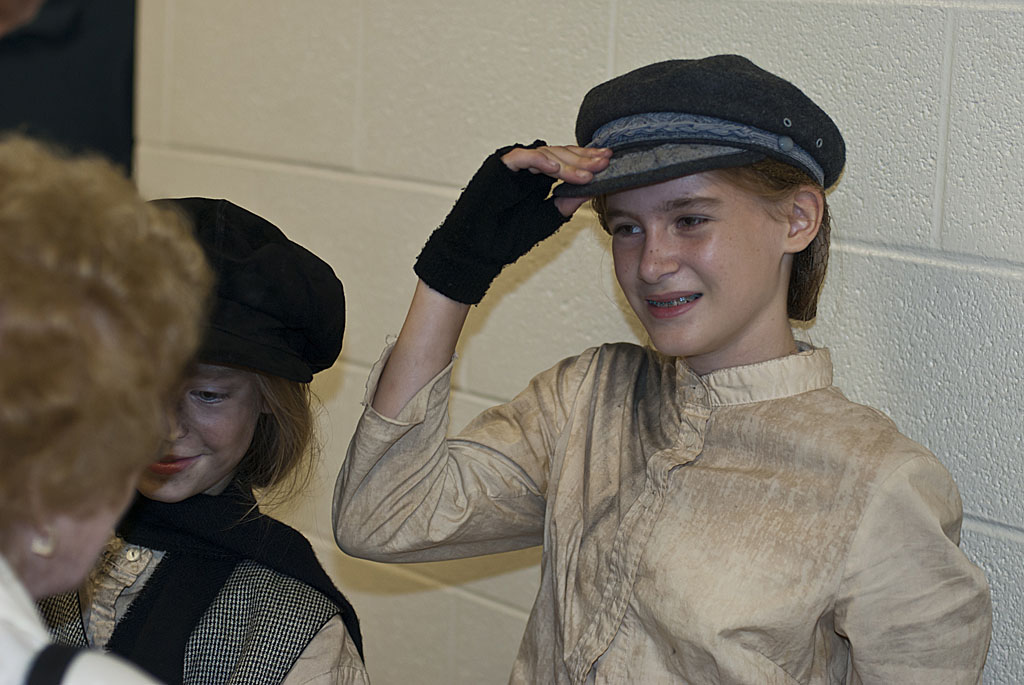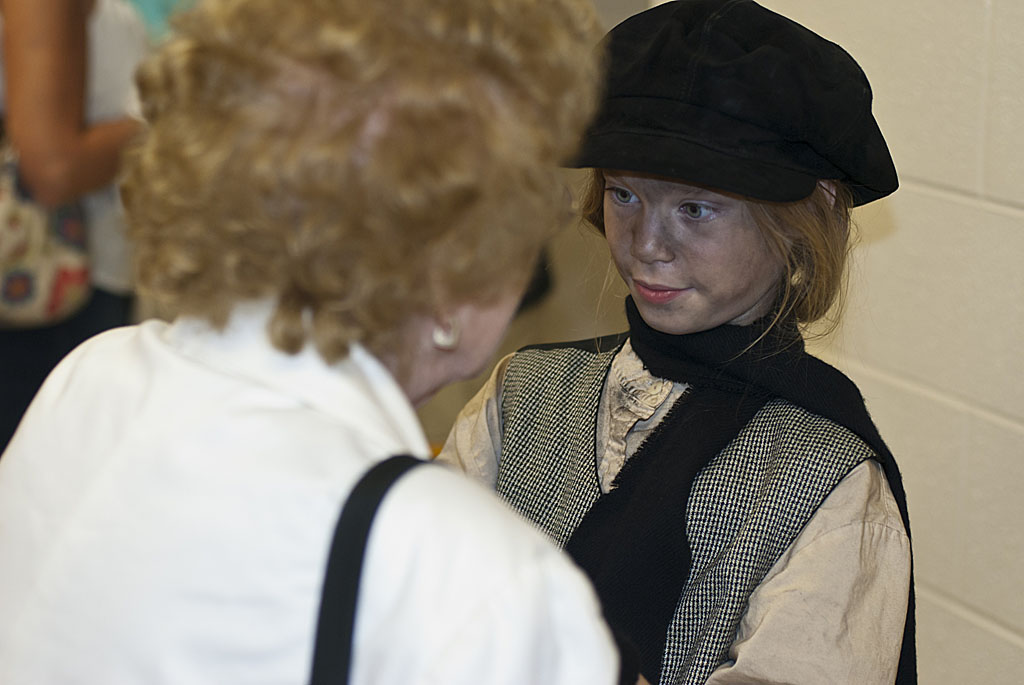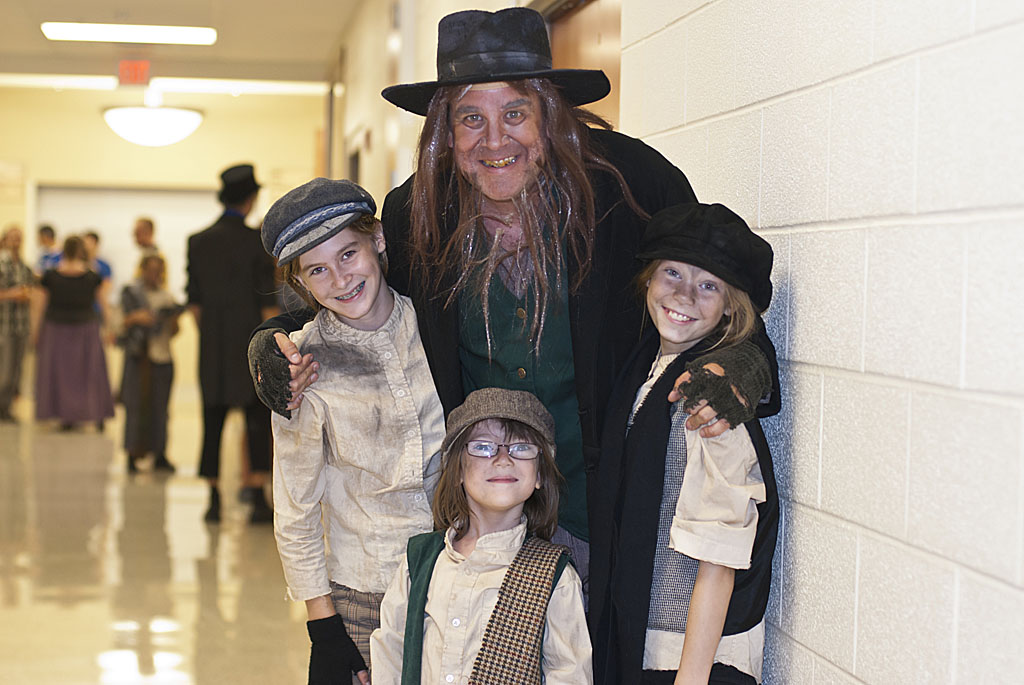 Brigitta, Annika and Svea with Fagin (Tom Cirner) Above
and: "The Artful Dodger" (Jim Cirner) Below.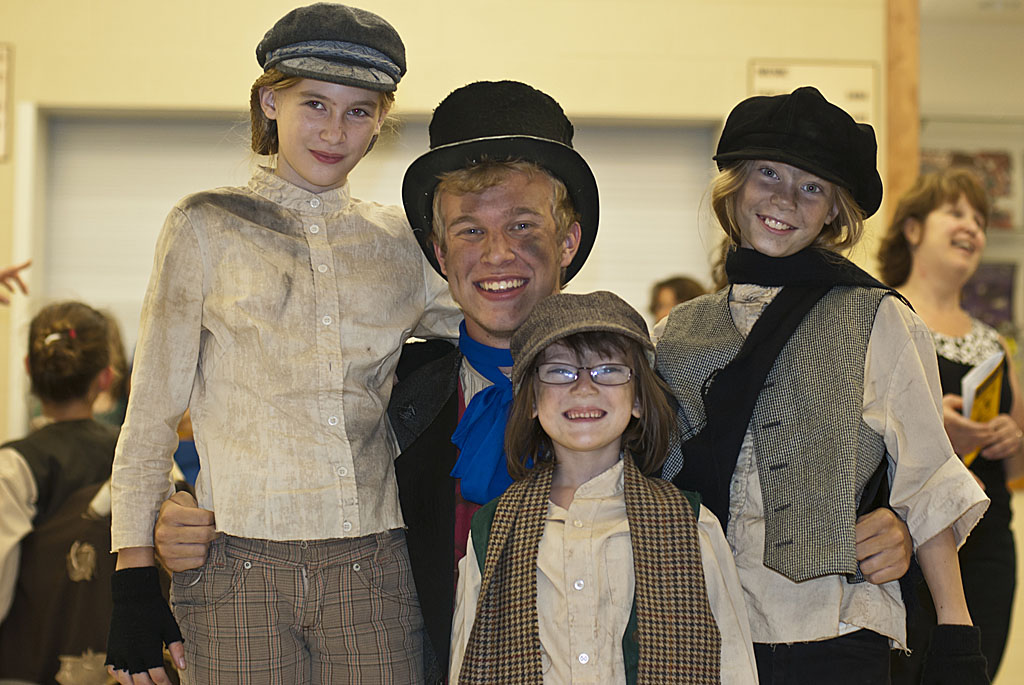 Over the next few weeks I'm going to spend quite a bit of time building walls, installing rafters, insulation, lighting and sheet rock on our cathedral ceiling/roof that will climb from eight feet to twelve, so I built a scaffold on castors.