We support Ron Paul for President 2012.
I think the founding fathers would be very disappointed in what has become of the American government and its leaders; we now have a corrupt empire that largely ignores its own constitution and tramples on individuals' liberties. The founding fathers would like Ron Paul, however. Congressman Paul consistently votes no on issues that are unconstitutional. If elected Ron Paul will end our wars, close our hundreds of military bases across the globe and end our unsustainable, financially irresponsible empire. Ron Paul has more support from US troops than all other presidential candidates combined! Dr. Paul is critical of government corruption and believes in protecting whistleblowers. As a congressman, Paul does not participate in the congressional pension, has never voted to raise congressional pay and as President he would draw a salary of just $39,336, which is the median salary of the American worker. Paul believes the War on Drugs is not working, is a waste of money, and violates citizen's personal freedoms. Congressman Paul has never voted for: raising taxes, an unbalanced budget, a federal restriction on gun ownership or an increase in the power of the executive branch. Paul is the only presidential candidate proposing a viable balanced budget. He voted against: the Patriot Act, the TARP bailouts, regulating the Internet and the Iraq war. Search YouTube for " Ron Paul predicts " to see how Paul has predicted many of our current major problems and crises years or decades before they happened. Please do not waste your vote on the status-quo; elect Ron Paul for US President in 2012. - David & Joan Hall
10-11-2011 ~ Blog #407
(David)
October 6th was Brigitta's Swedish Name Day. We celebrated with gifts and tested out the garage sale chocolate fountain.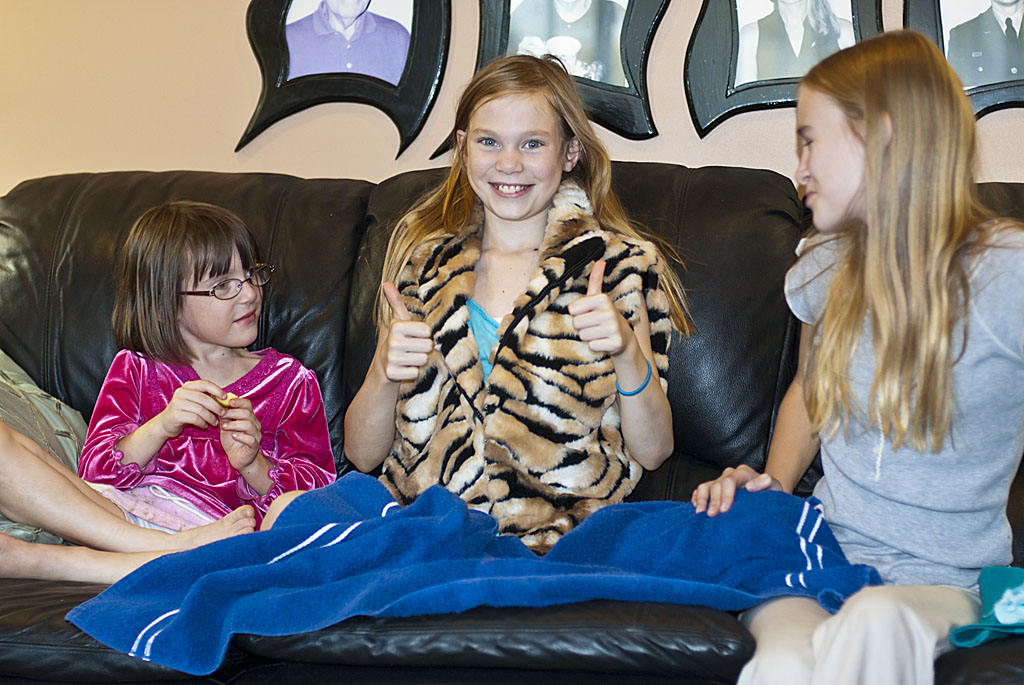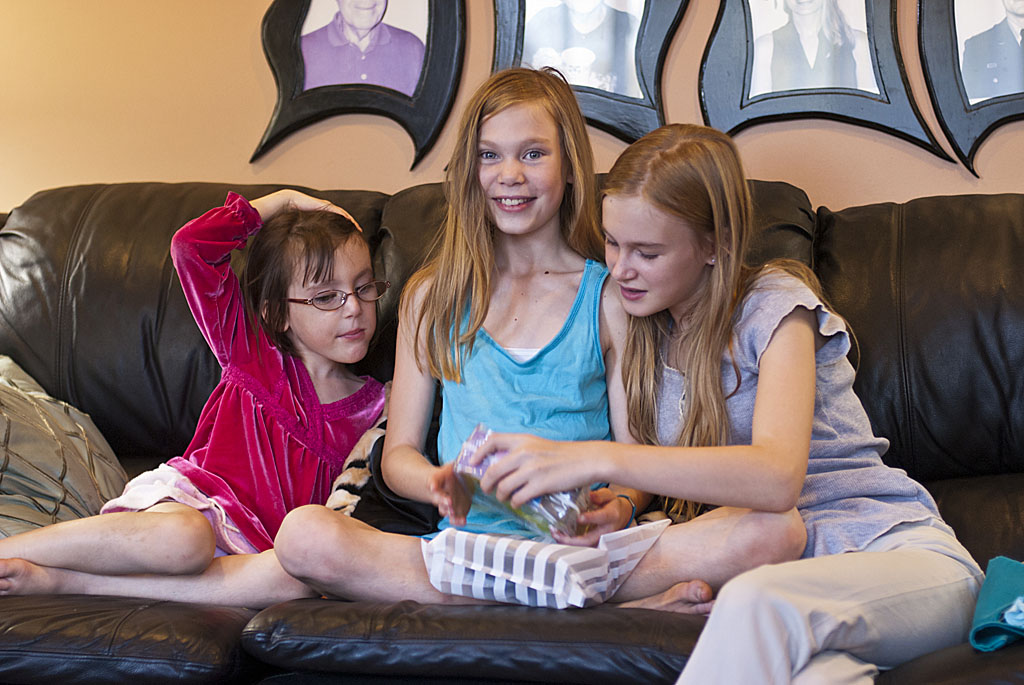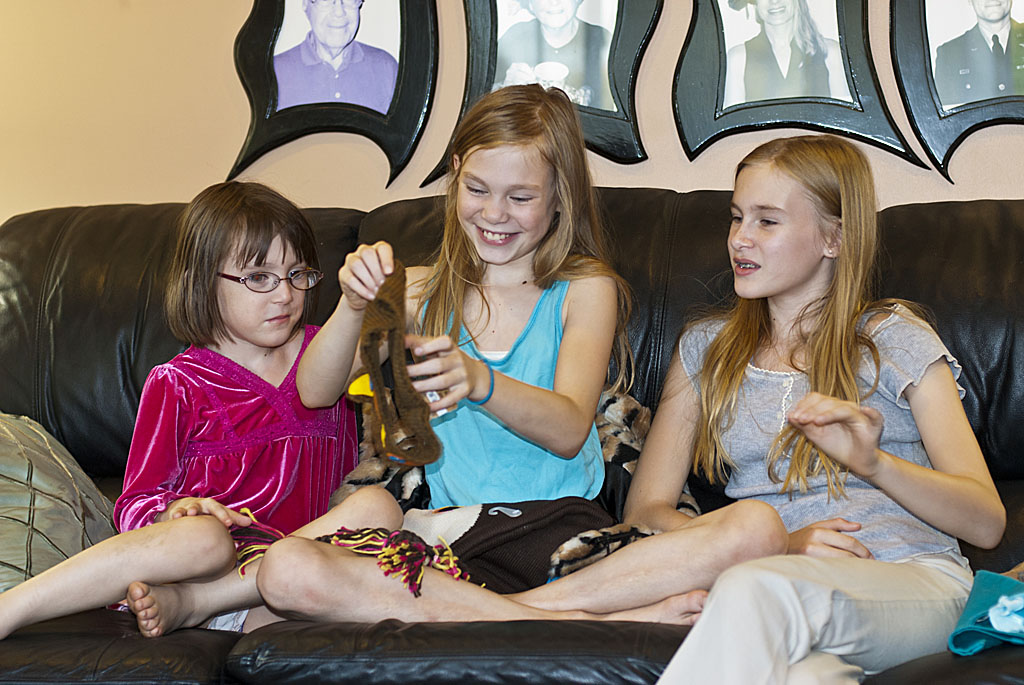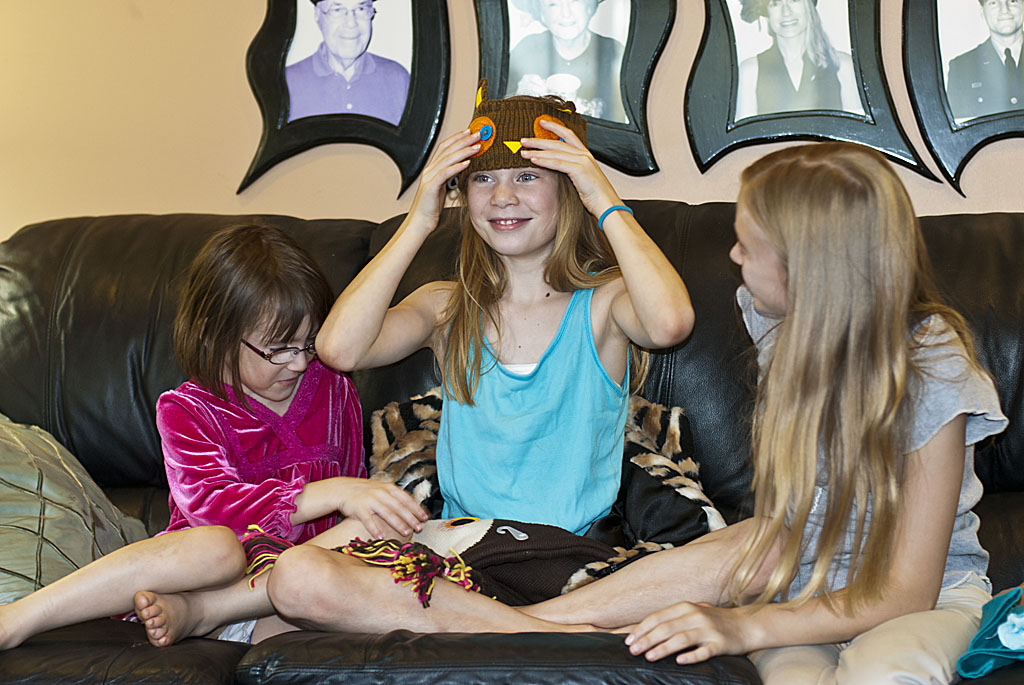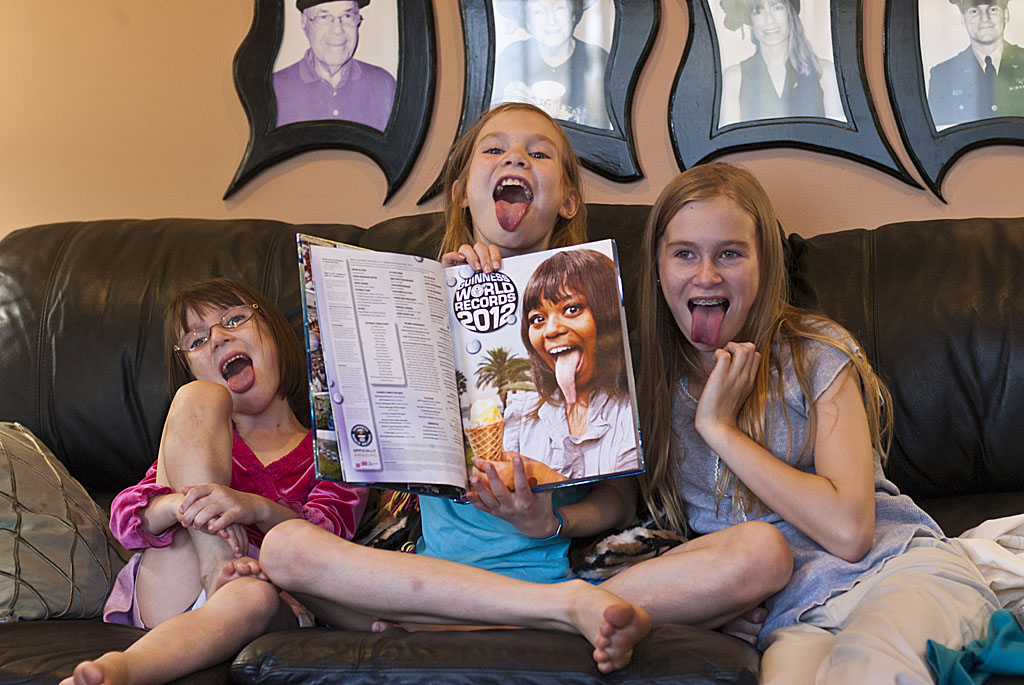 The older girls performed in a play and danced at the German Family Society's German Day. I got better shots of the Youth Group (High School to 21) than I did of the girl's Junior Youth Group. The Jr. Youth Group performed a "bird wedding" play in German.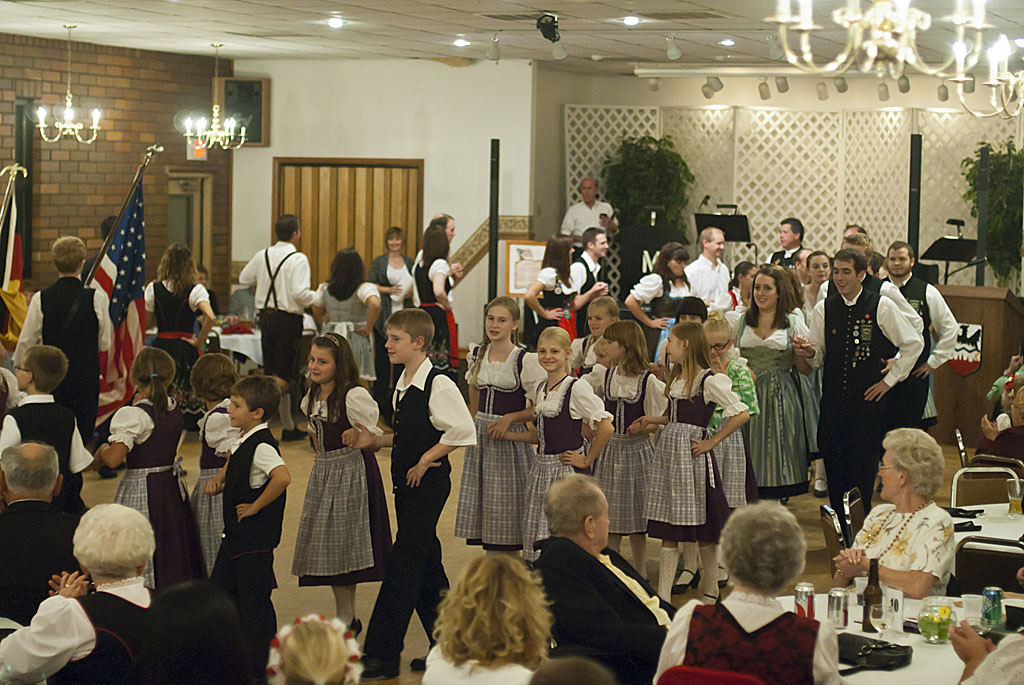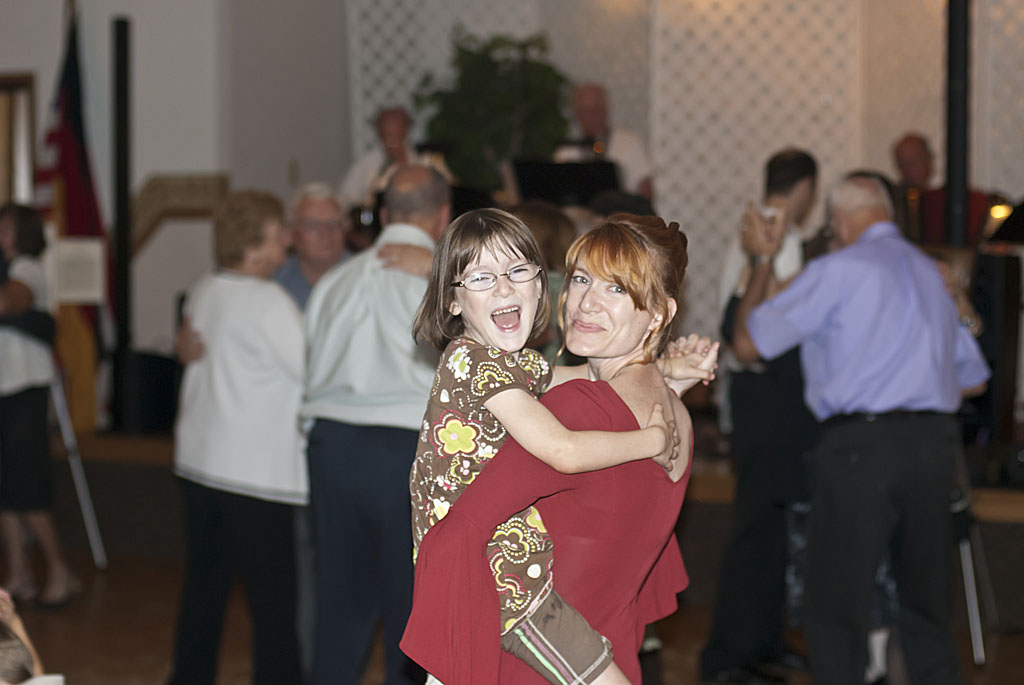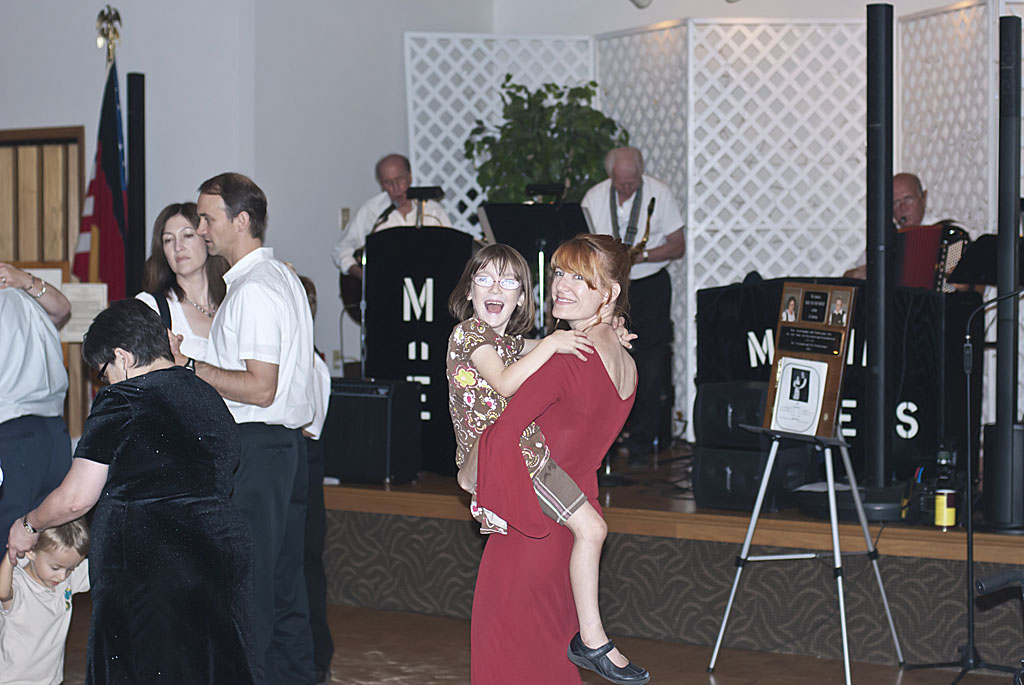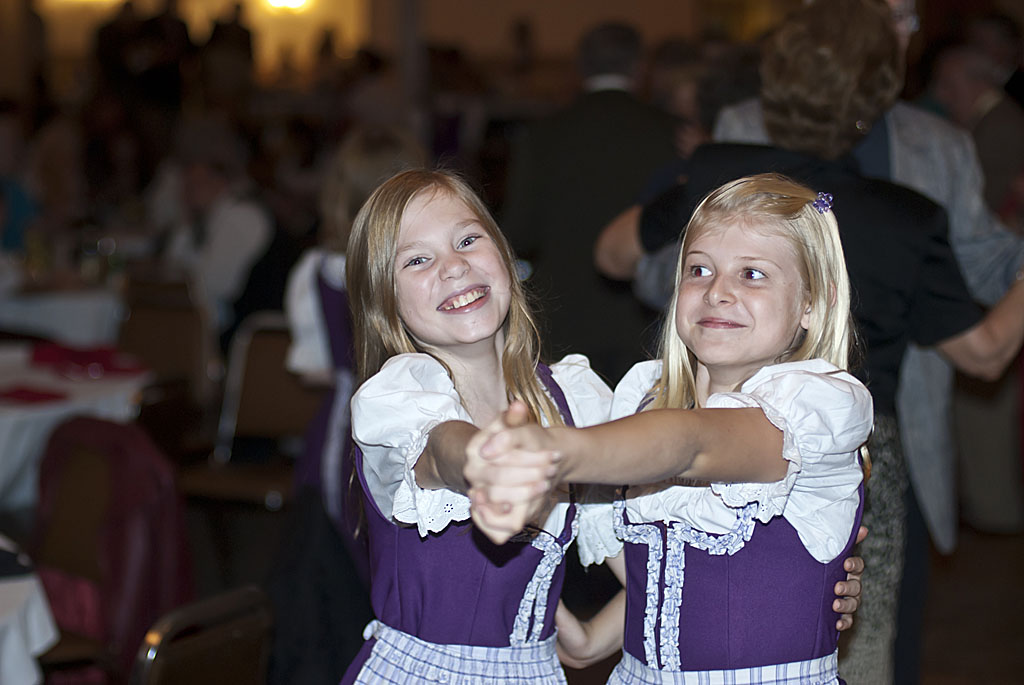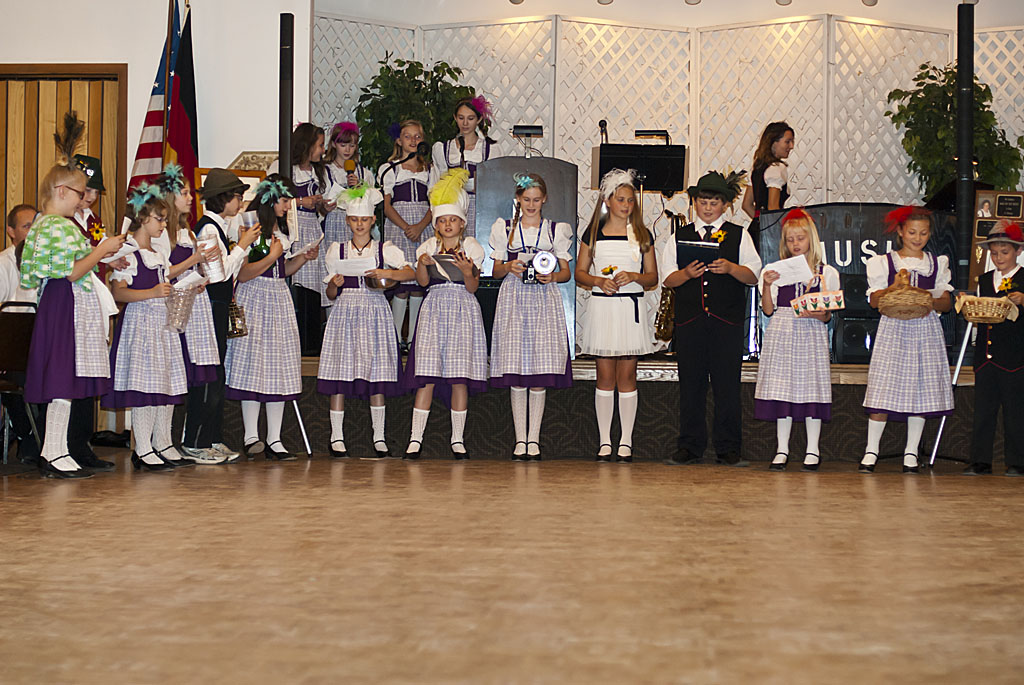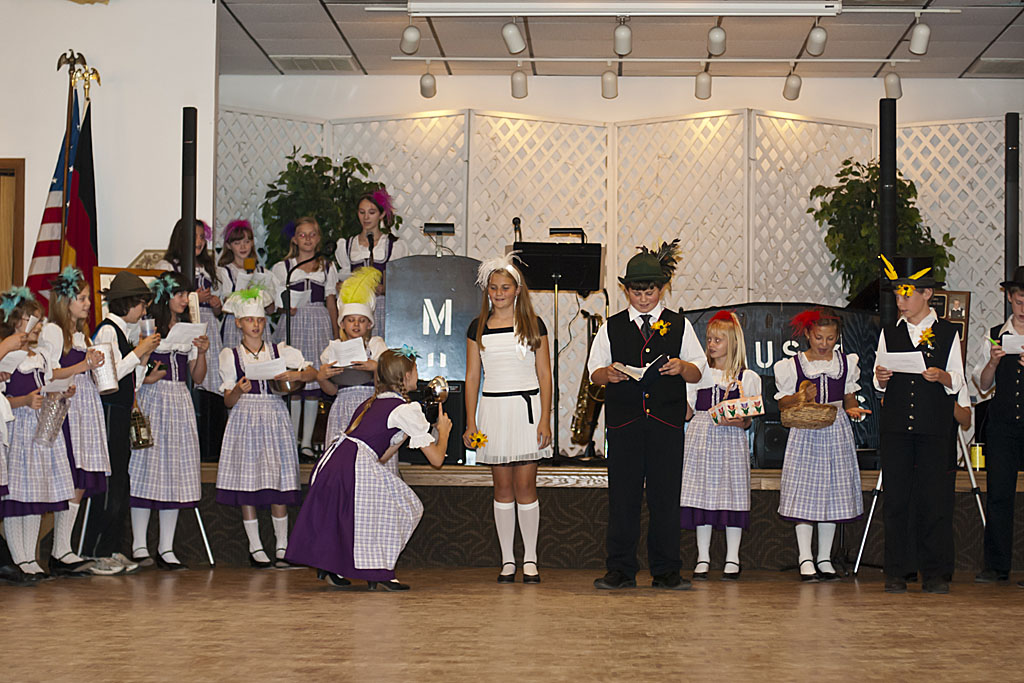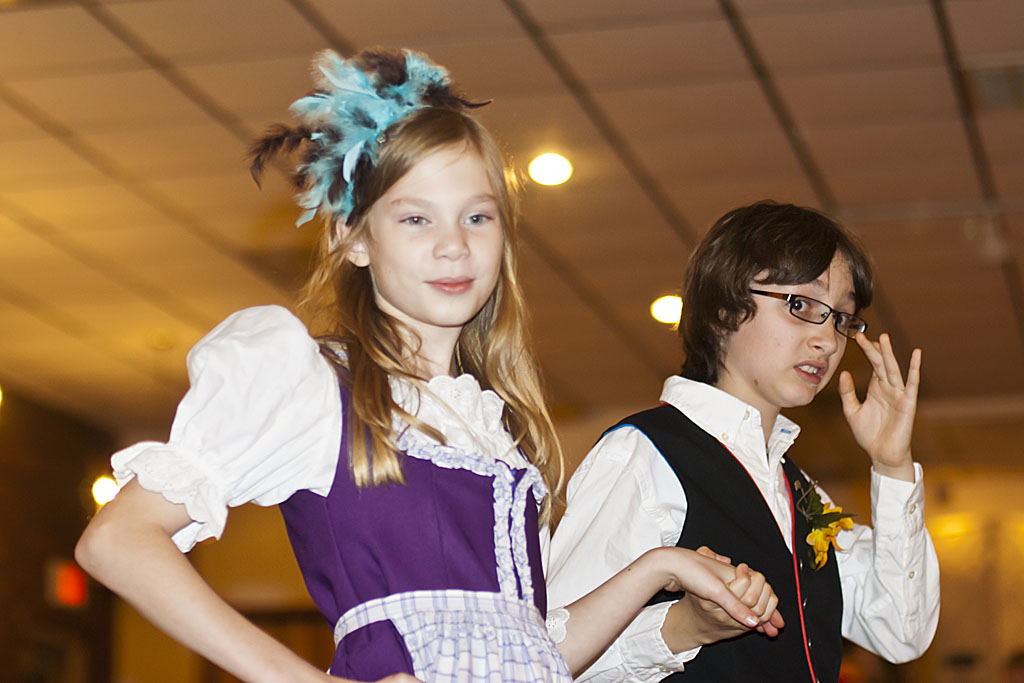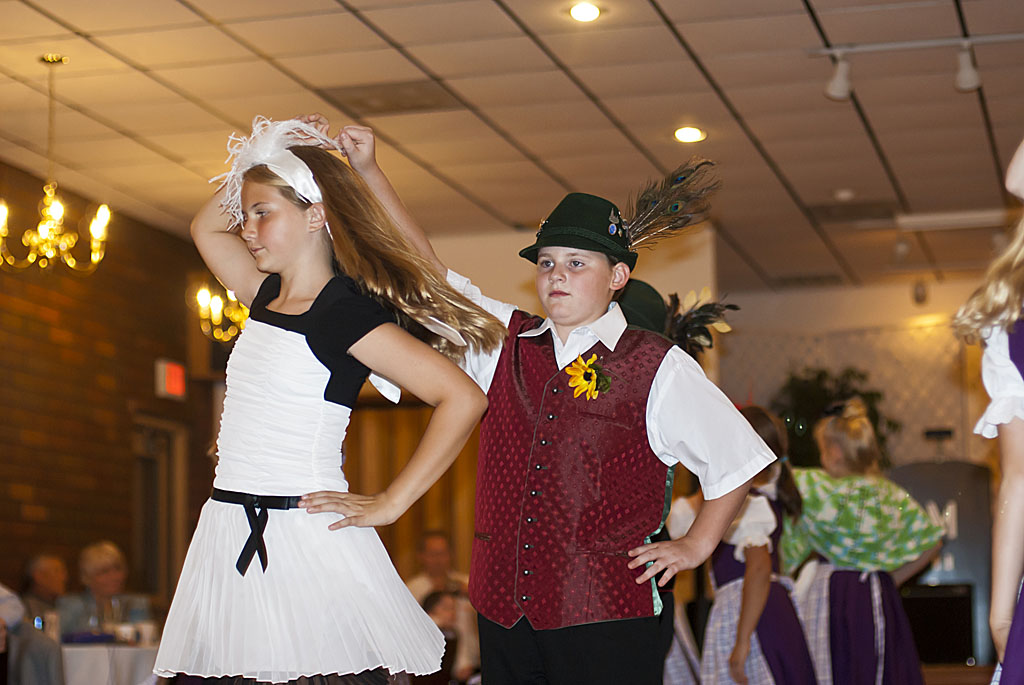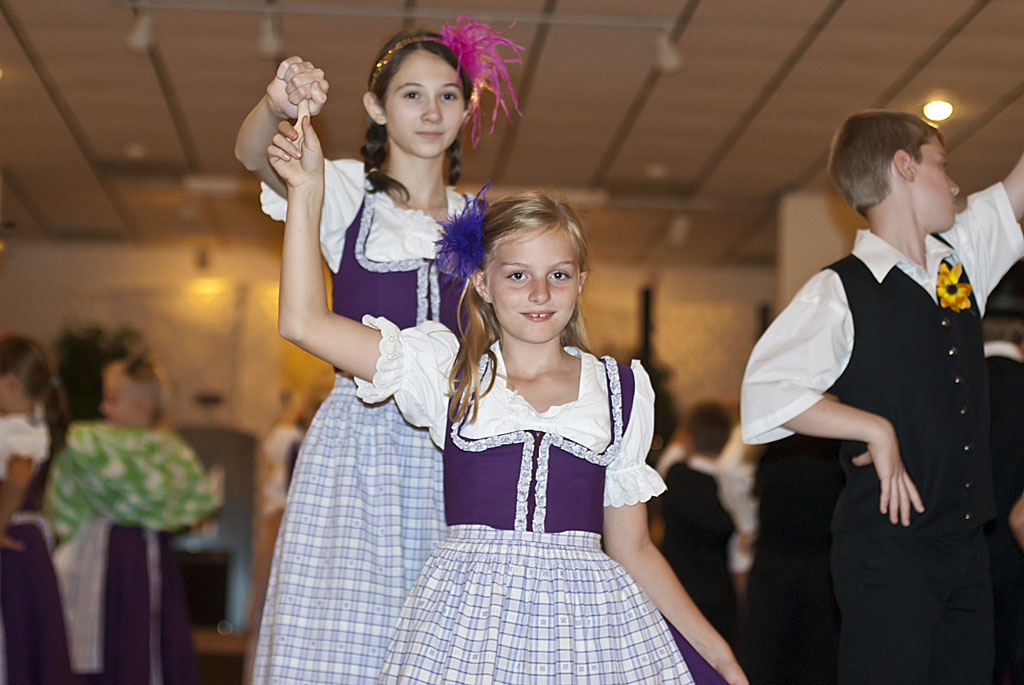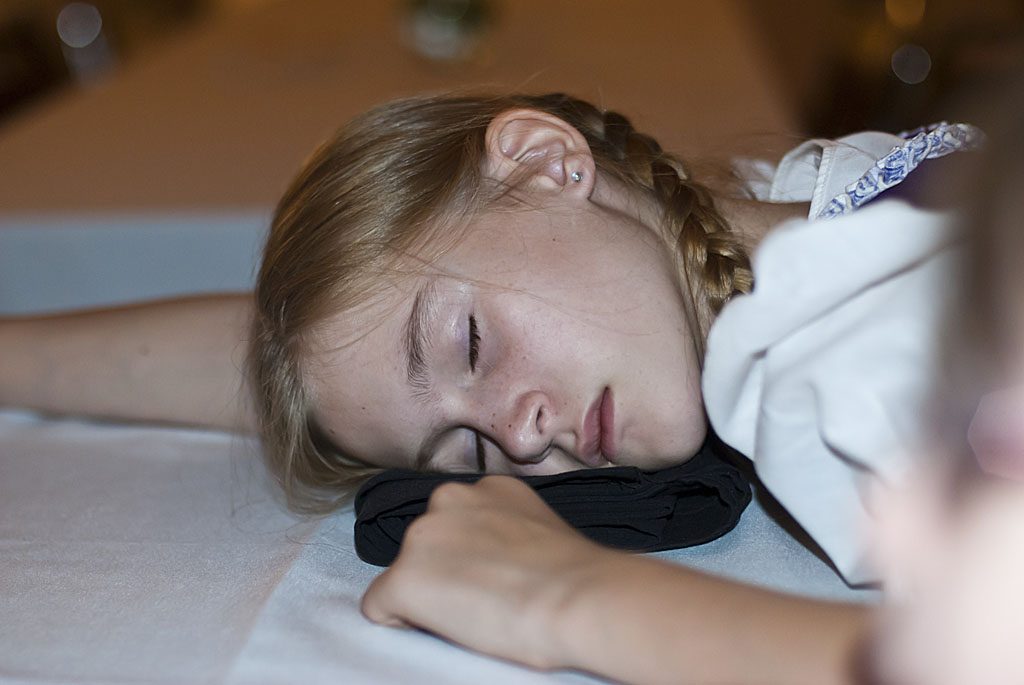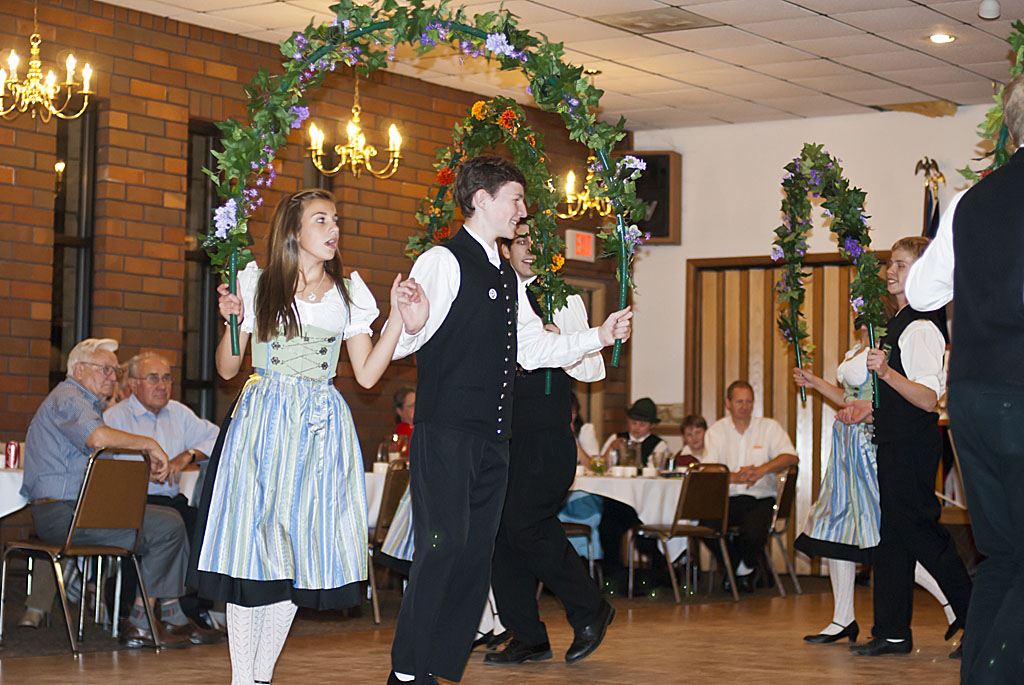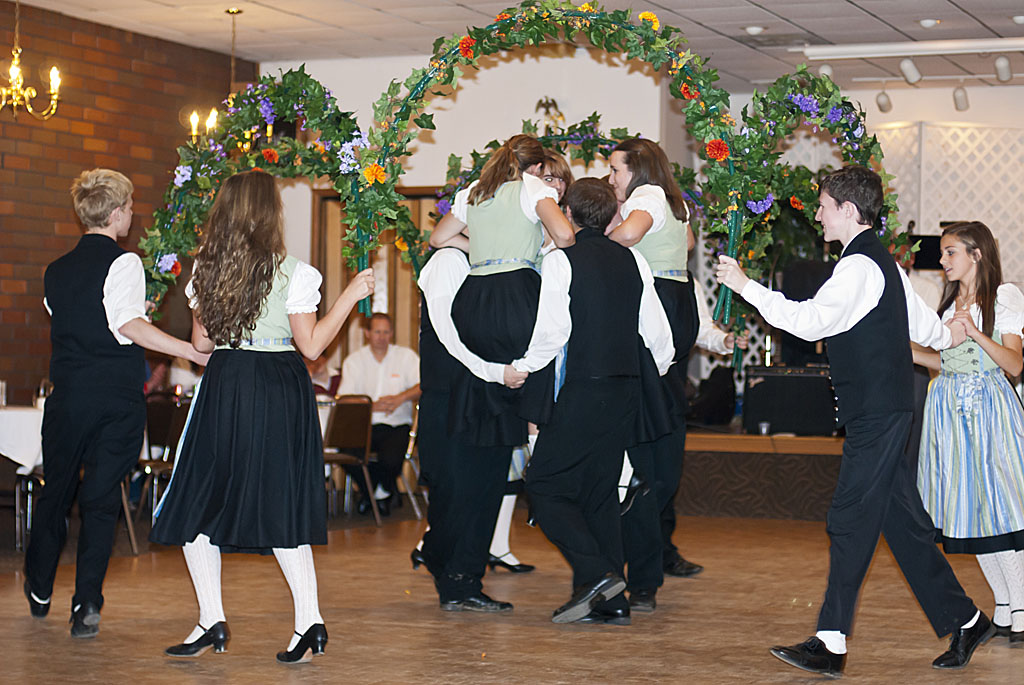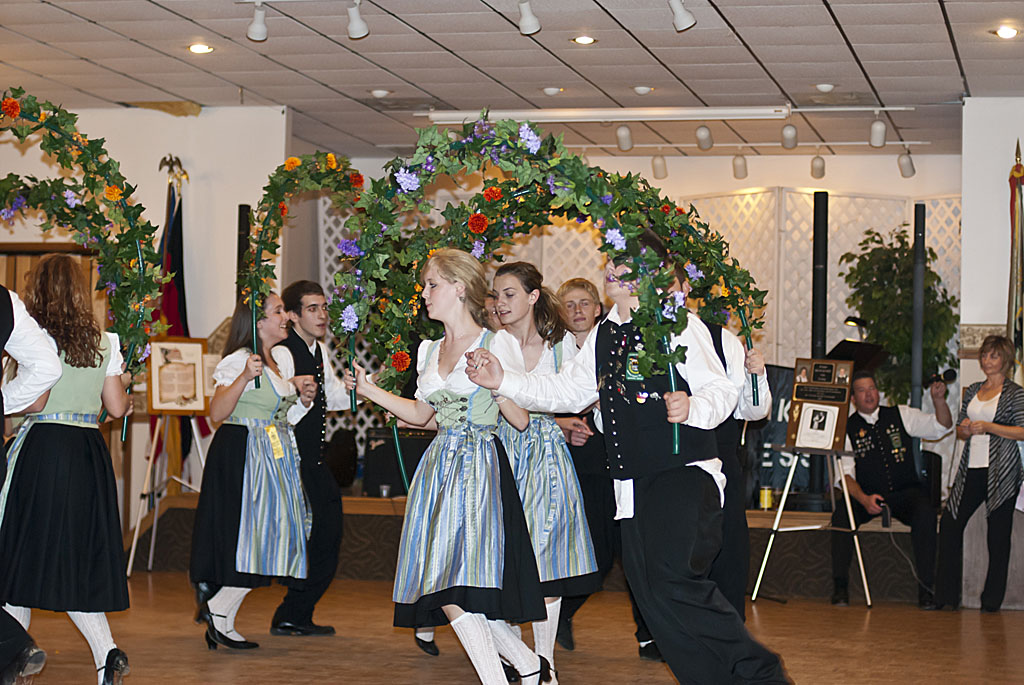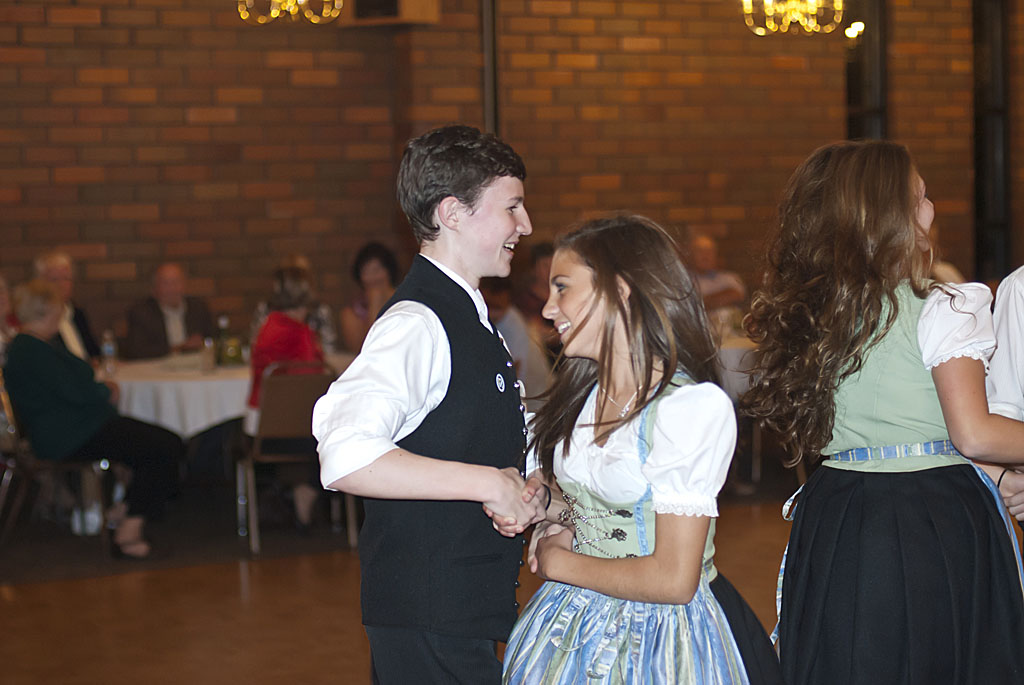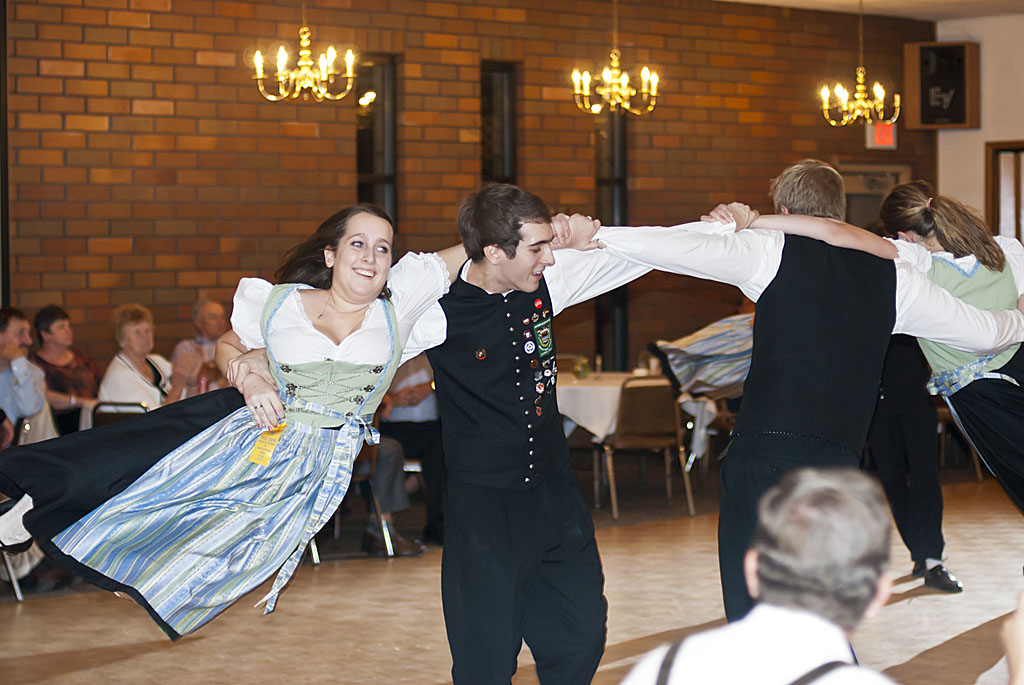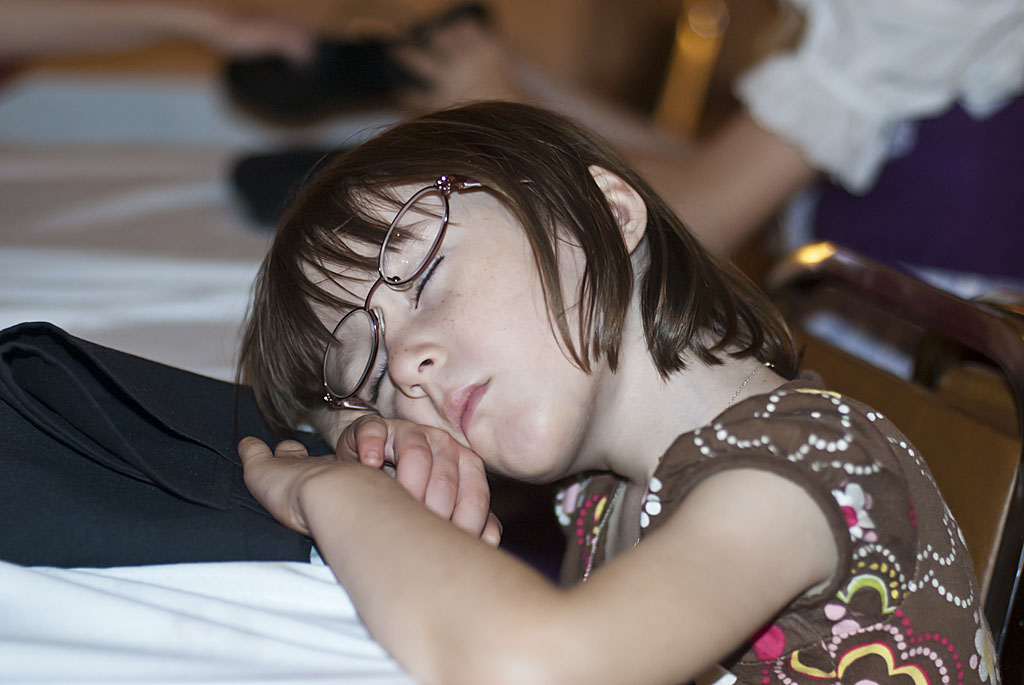 Here are a few progress shots of ventilation holes and the plywood being fitted to the roof. I've been cutting and screwing the pieces; Joan and Svea have done all of the nailing. Many of the photo below were taken by Svea.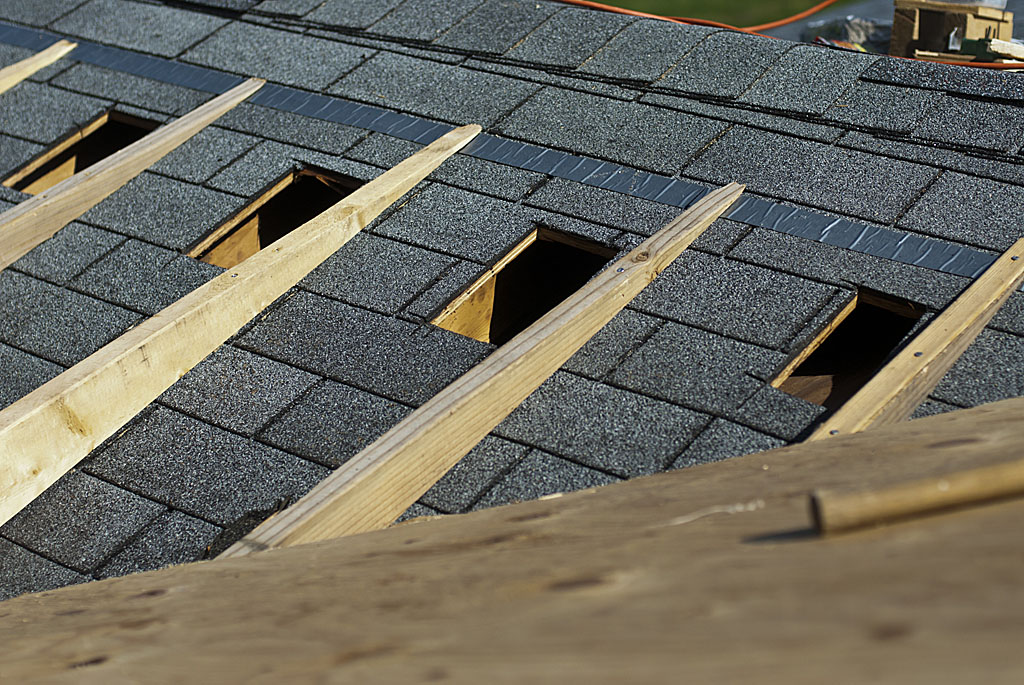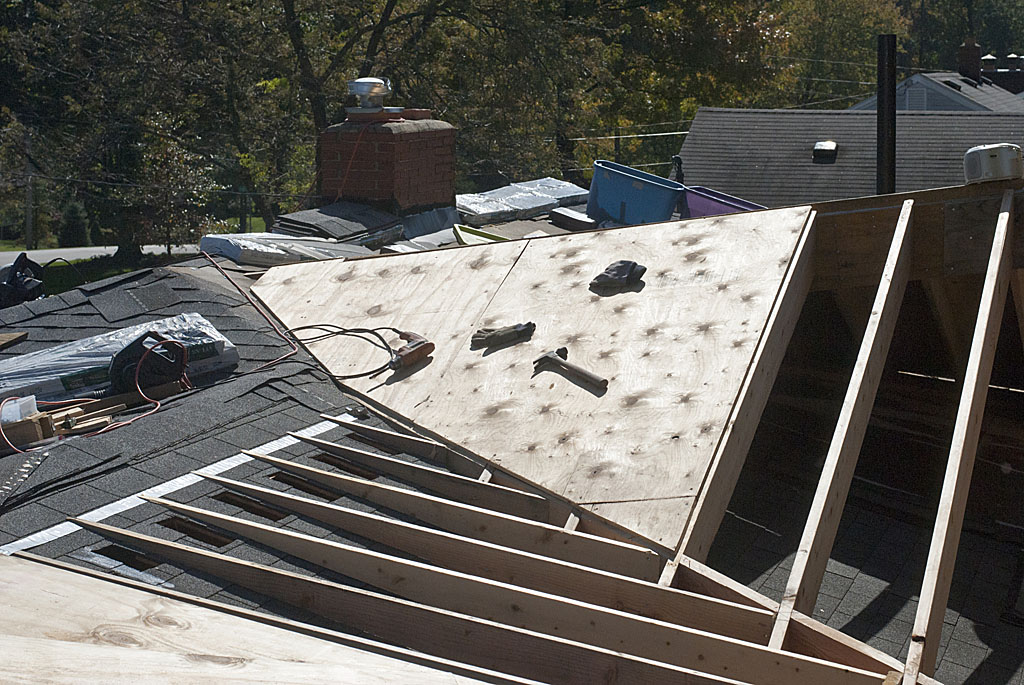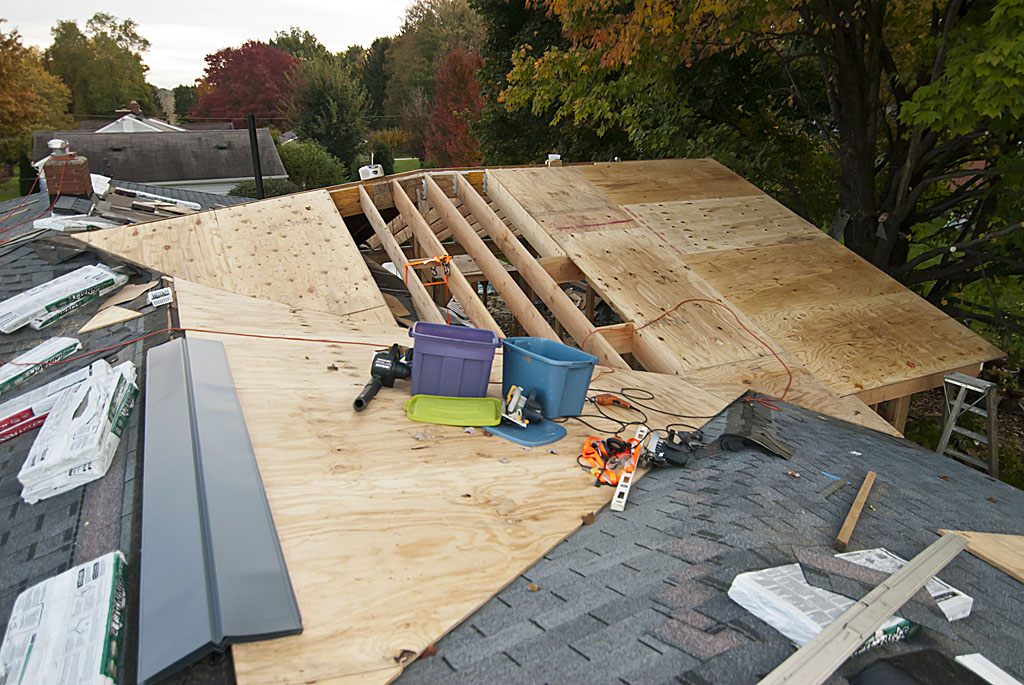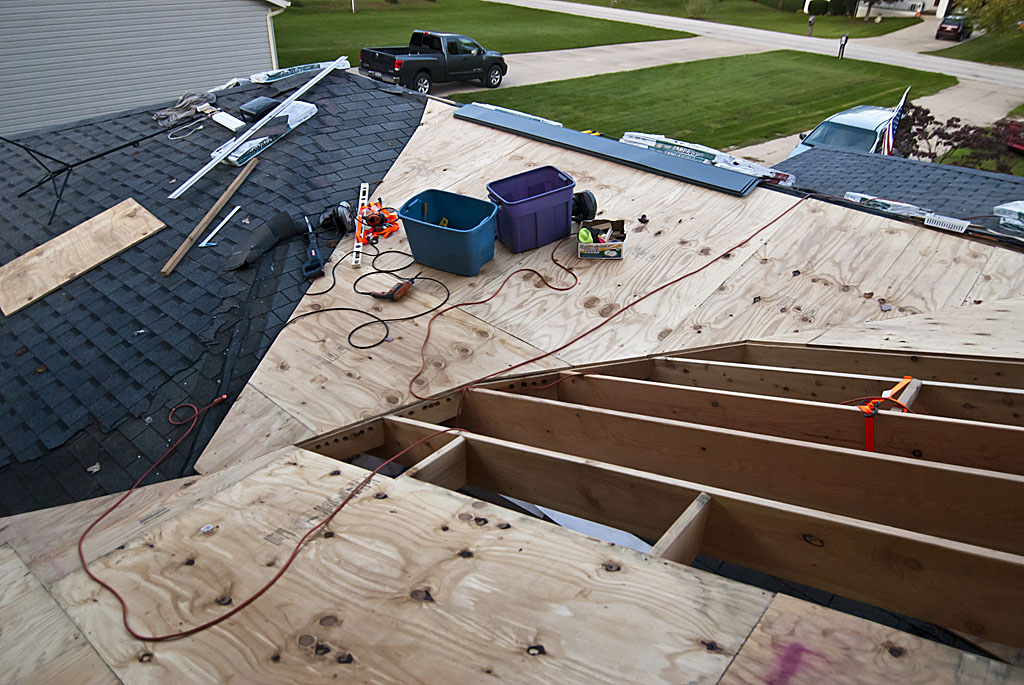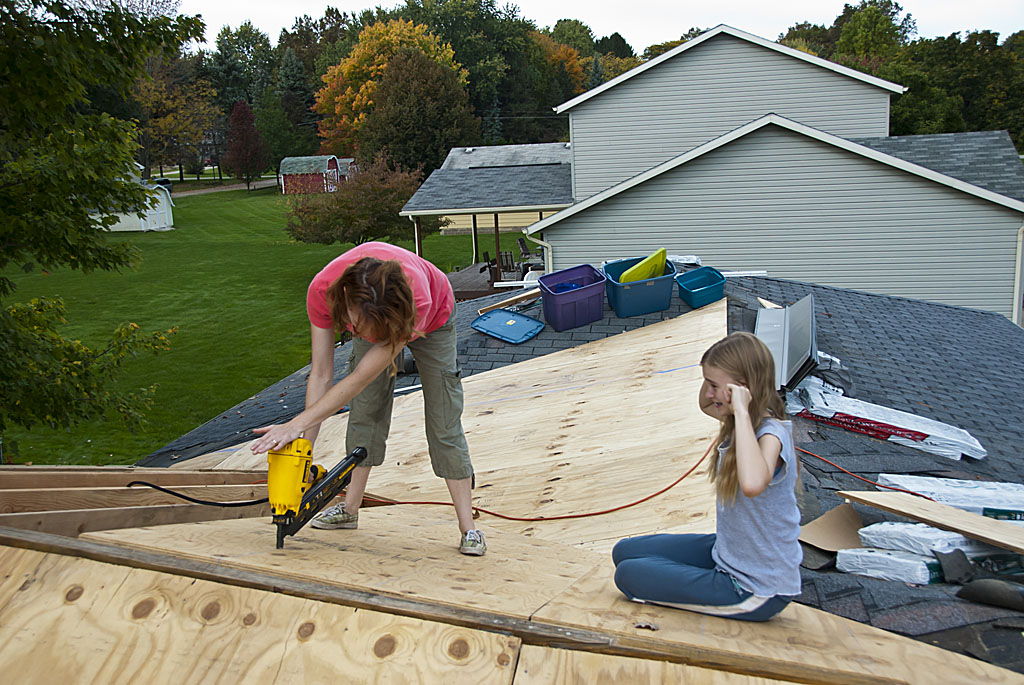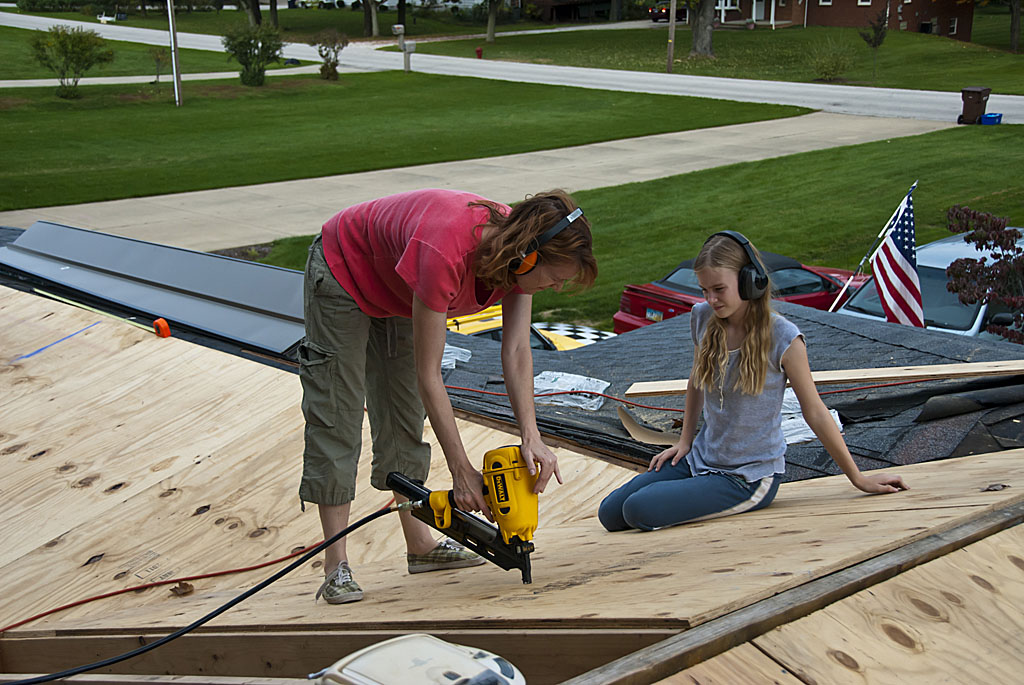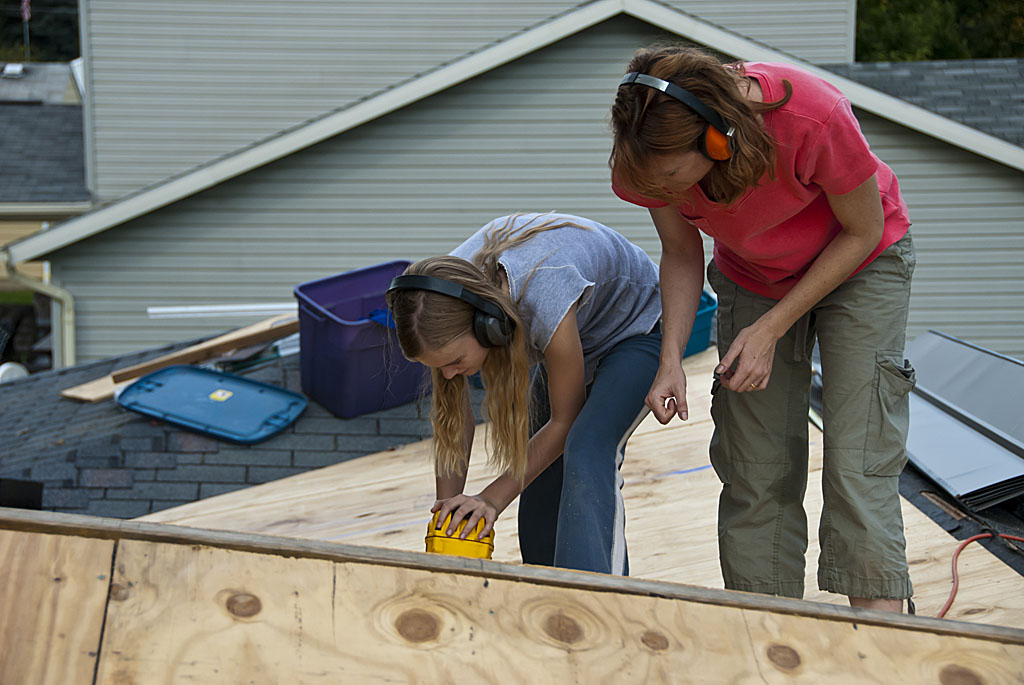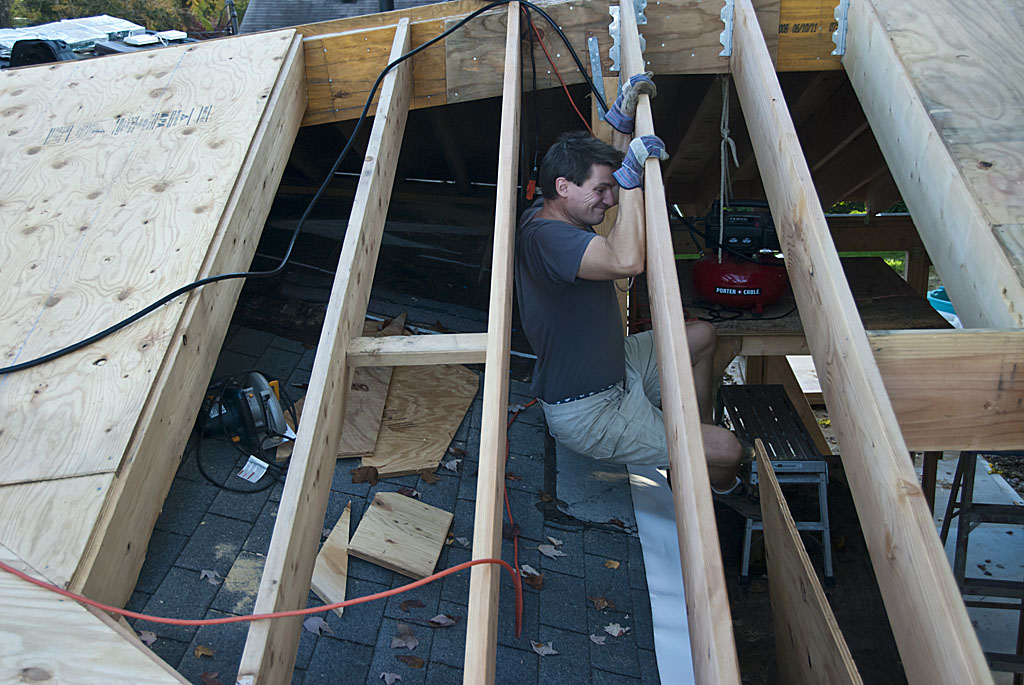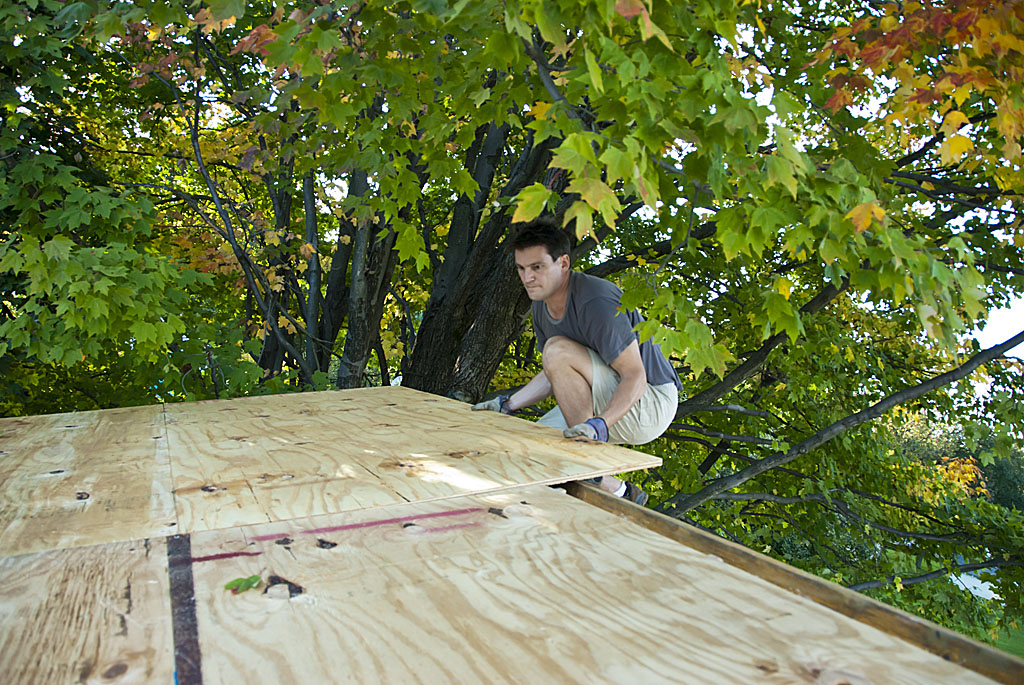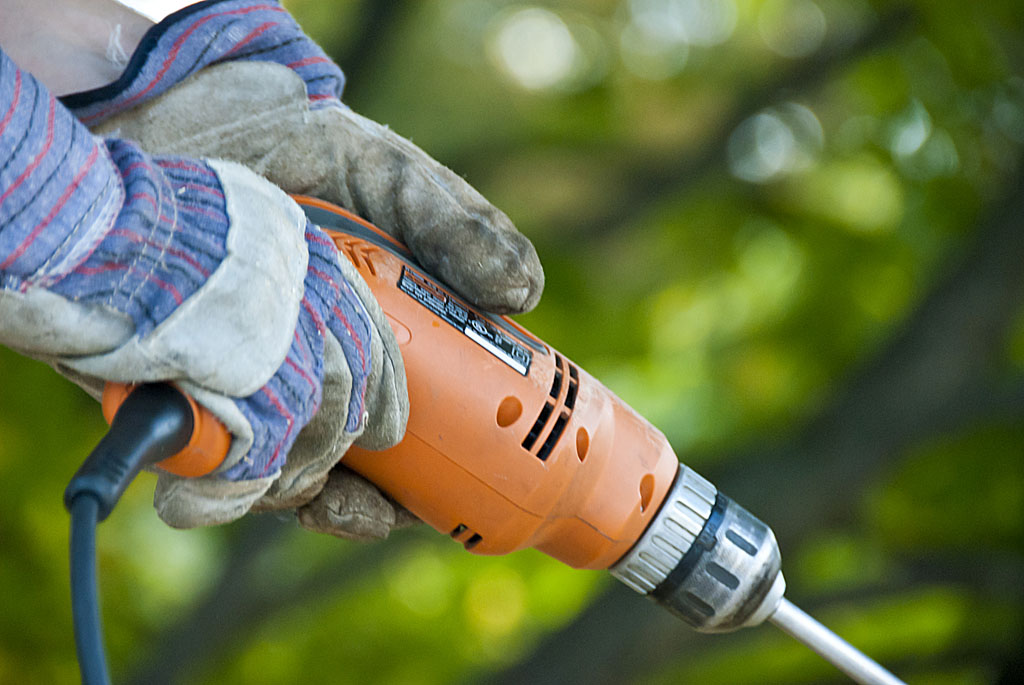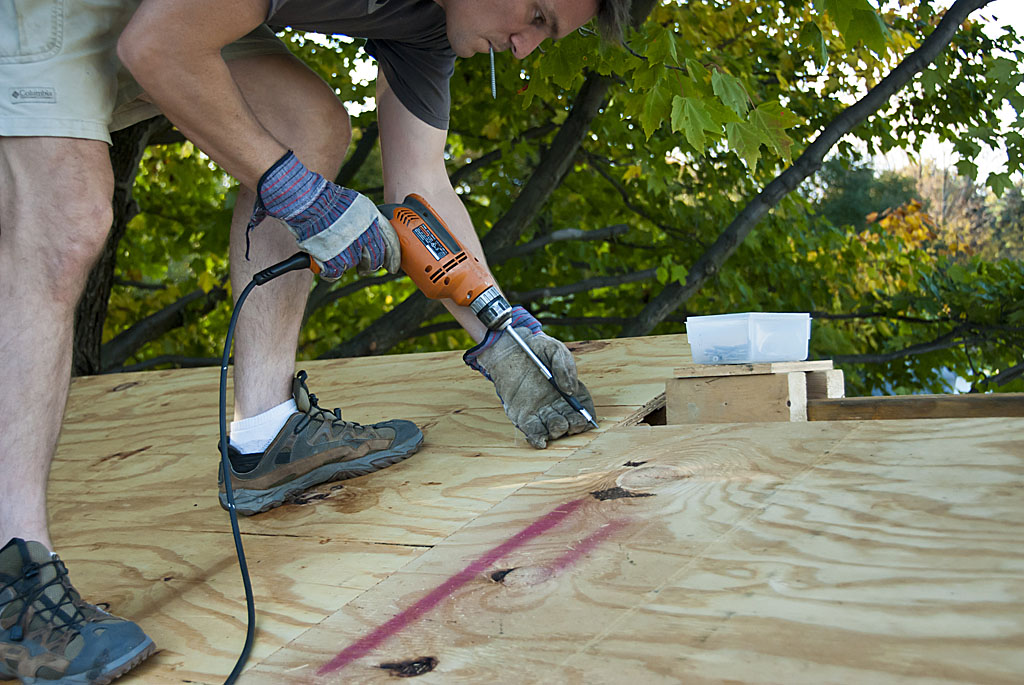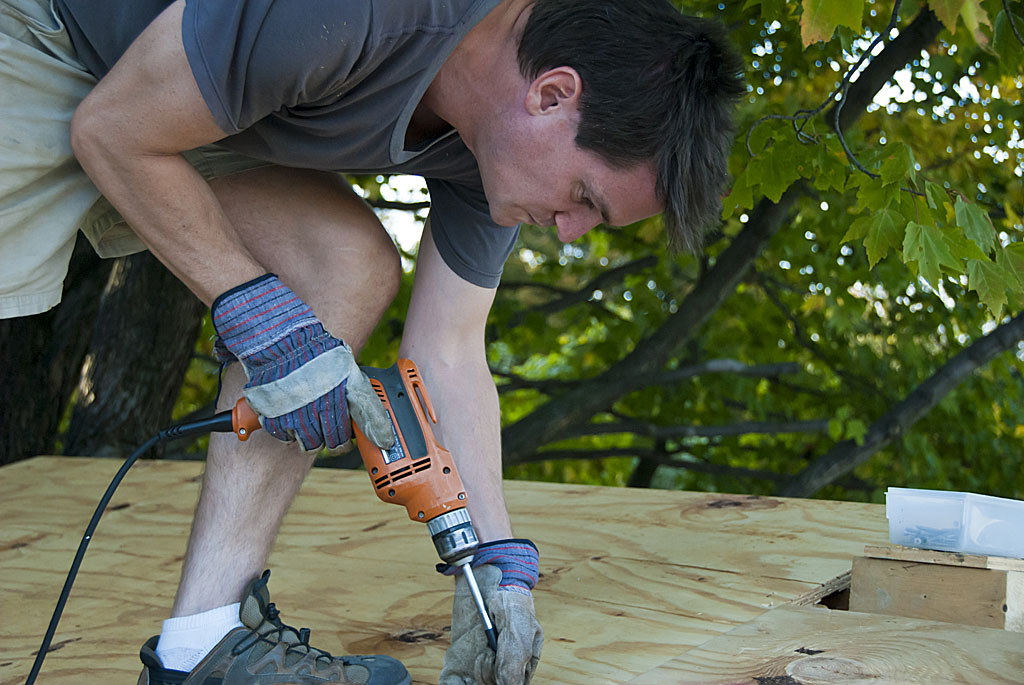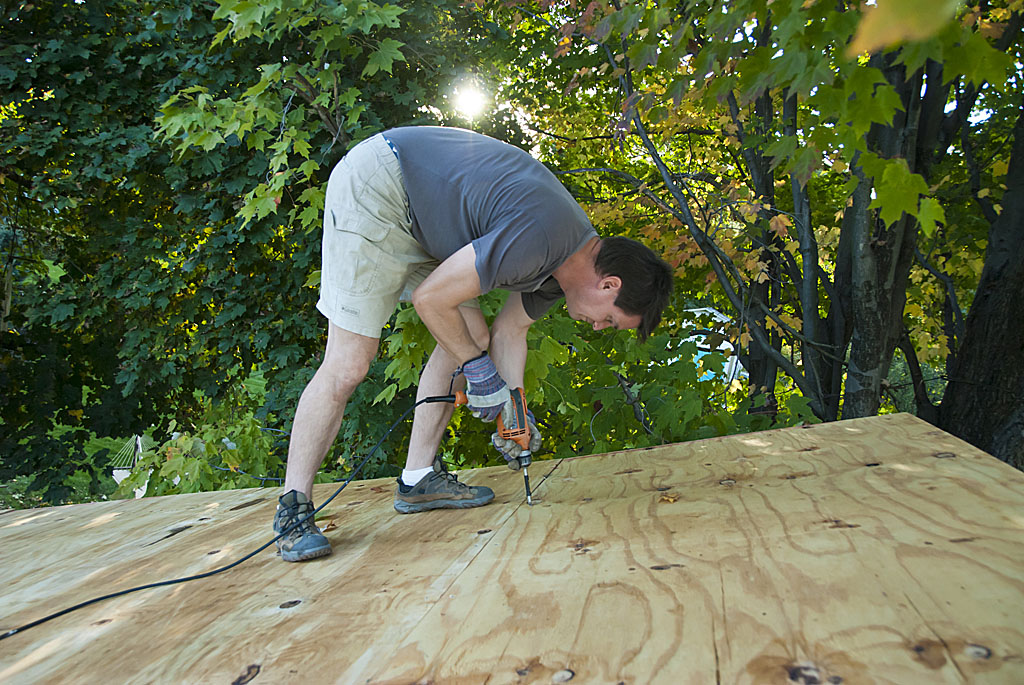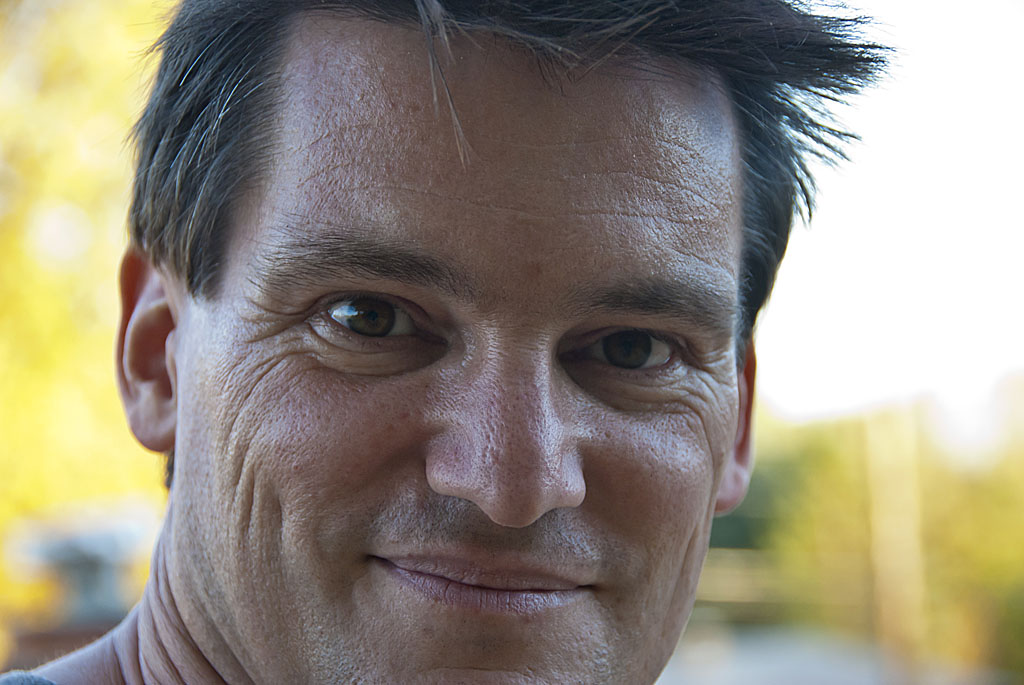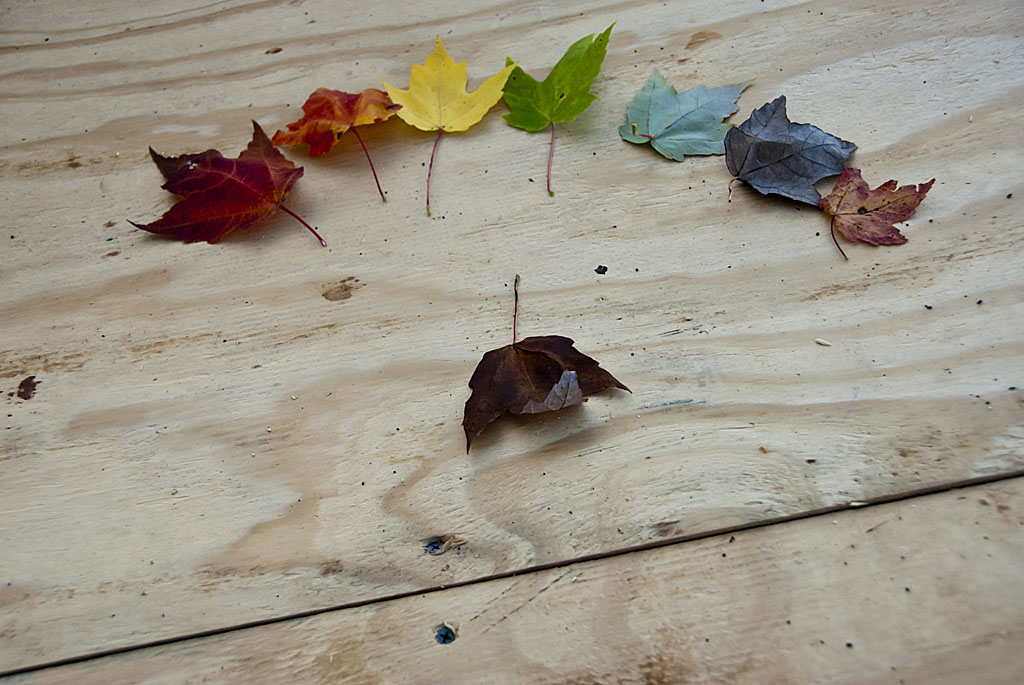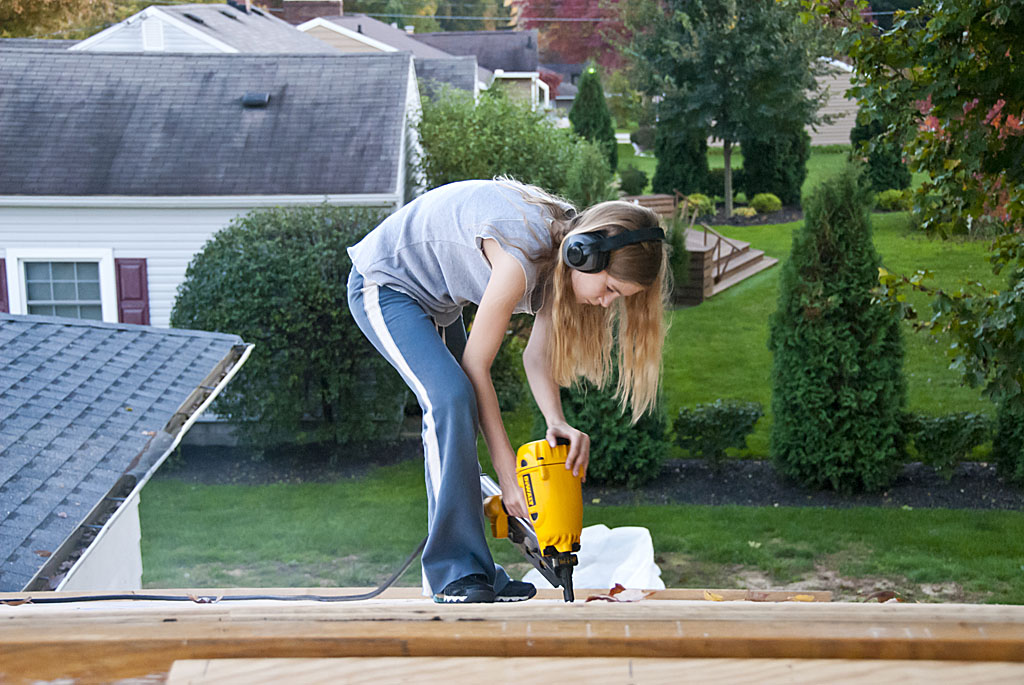 Our neighbors' grandson came to the doo to see if Annika could come out to play. Unknown to him, this was walking across his shoulder. I knew he wasn't going to be able to knock it off, so I brushed it to the ground and took a picture of it. Needless to say, he was in shock. It is a female yellow orb spider, beautiful, harmless and beneficial to all gardens.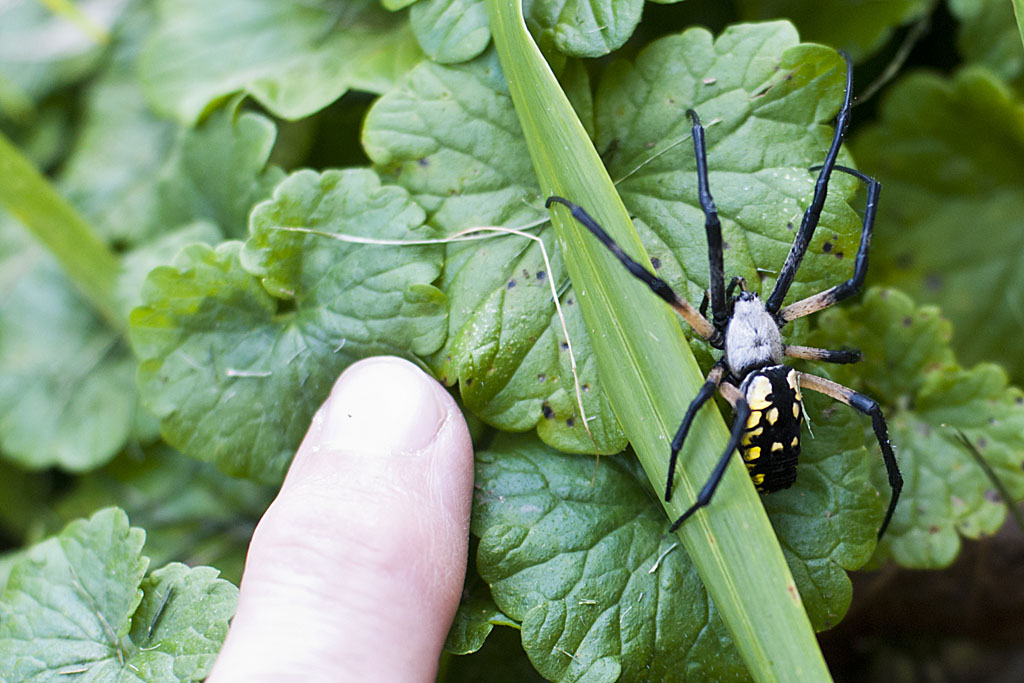 10-5-2011 ~ Blog #406
(David)
I've spent nearly all of August and September framing the walls, building the ridge beam and fitting rafters on the new addition. I think there's about 270 "boards", over 3,000 screws and hundreds of nails and shims in place. I've been working until past dark nearly every night, trying to get this room weathered in before winter. I'm finally ready for the plywood on the roof and then exterior walls.
Last Week: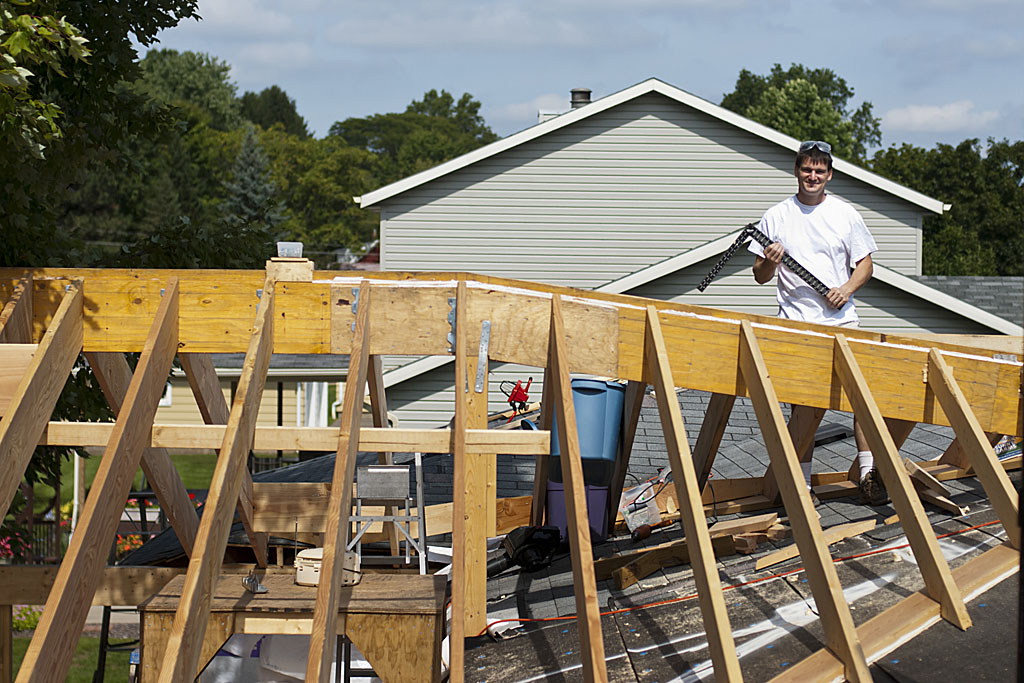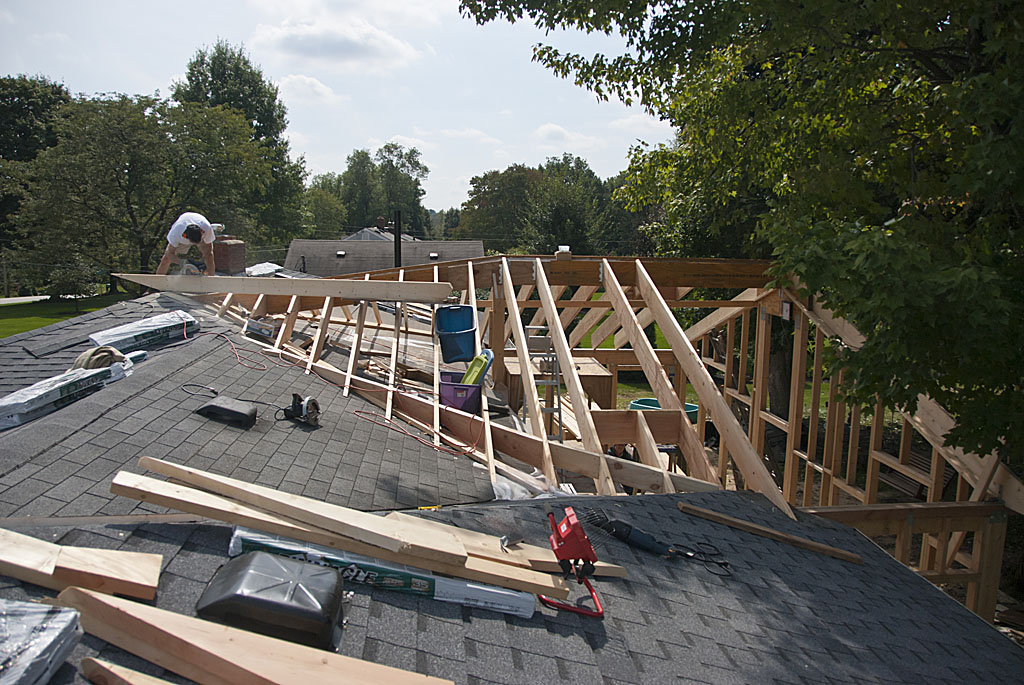 Yesterday: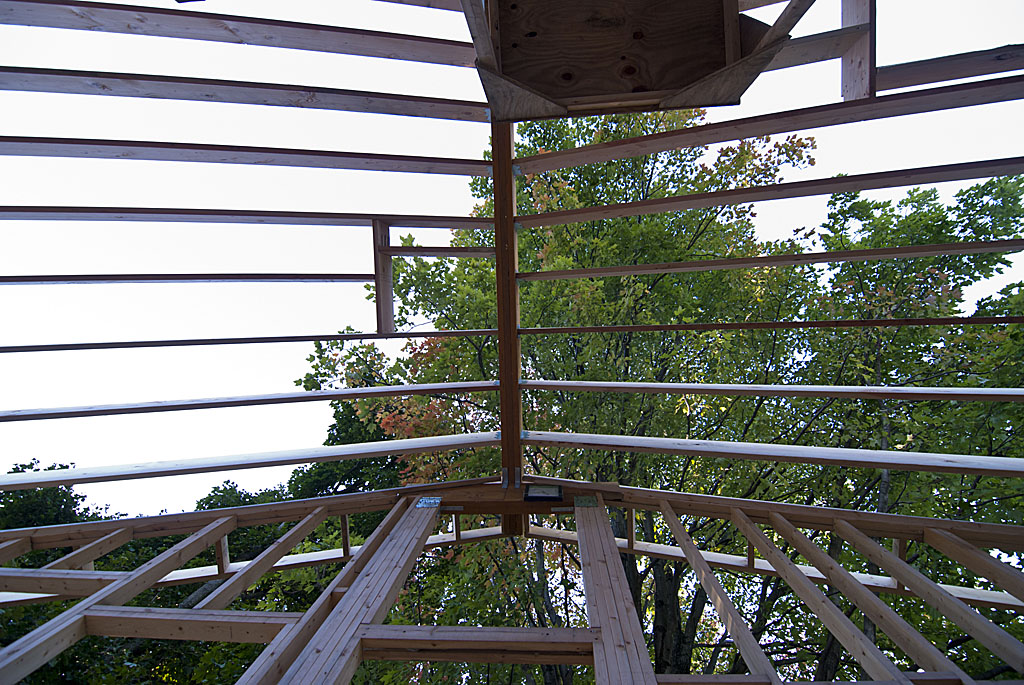 This triangular section eliminates an otherwise unavoidable flat valley.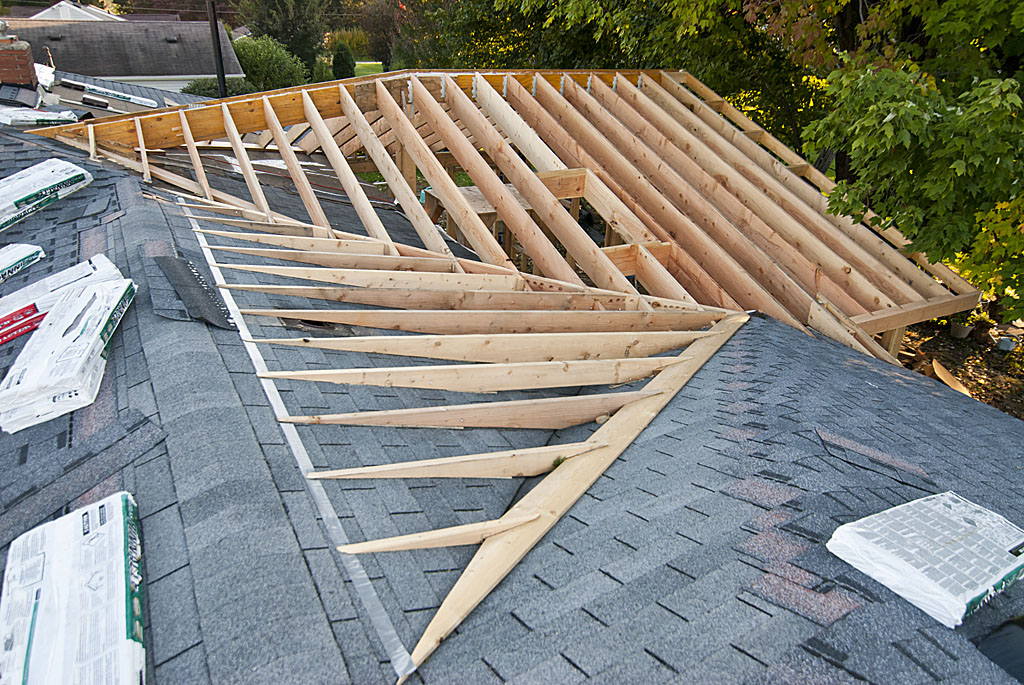 Skylight over the kitchen: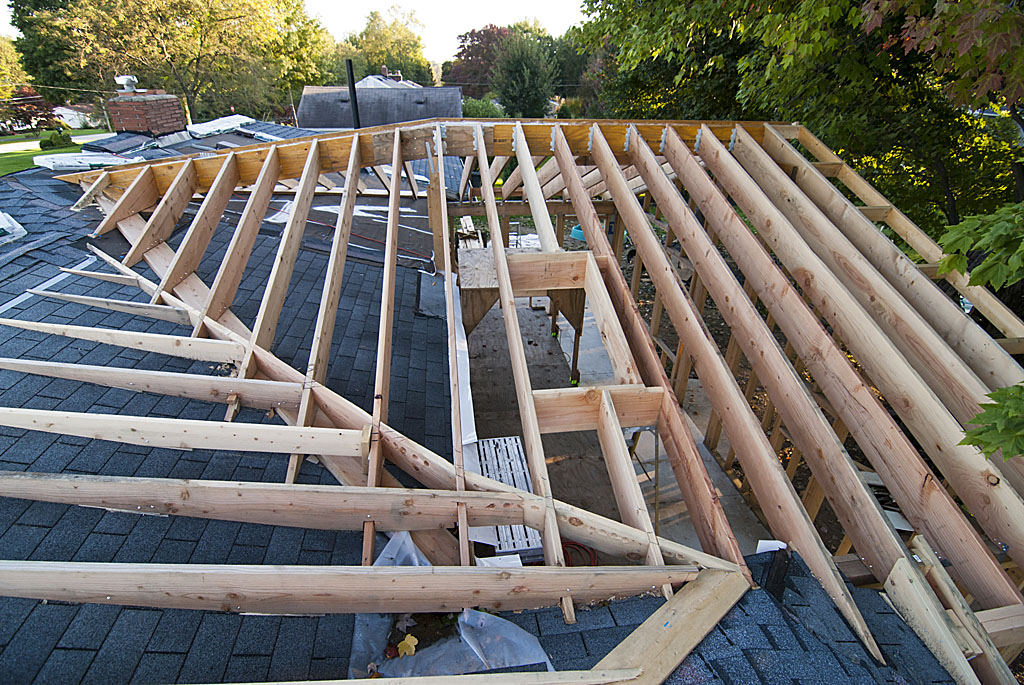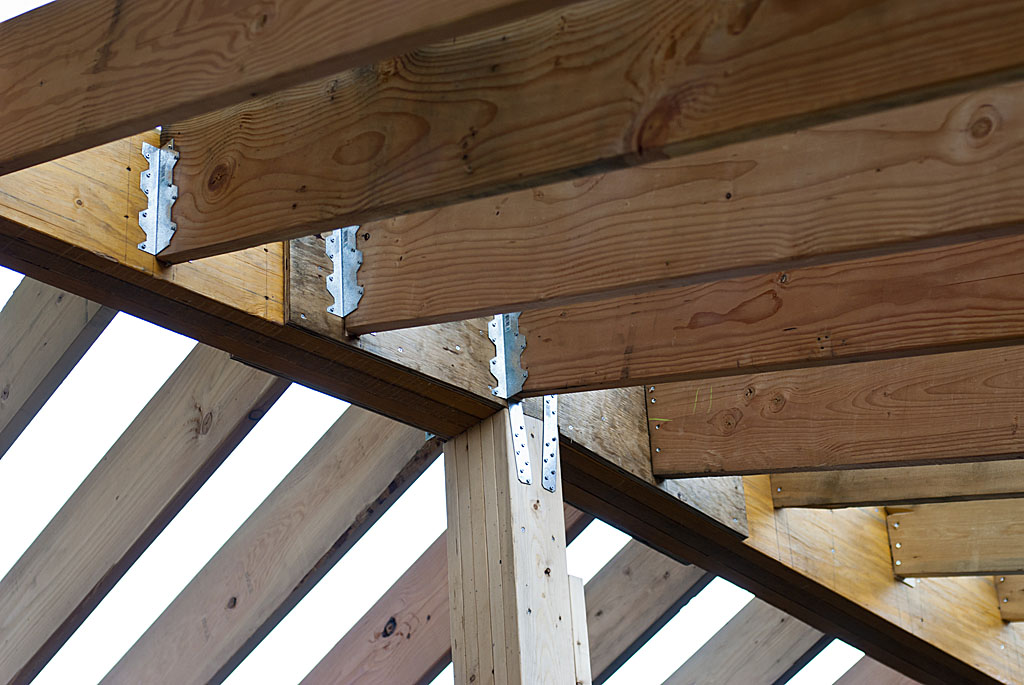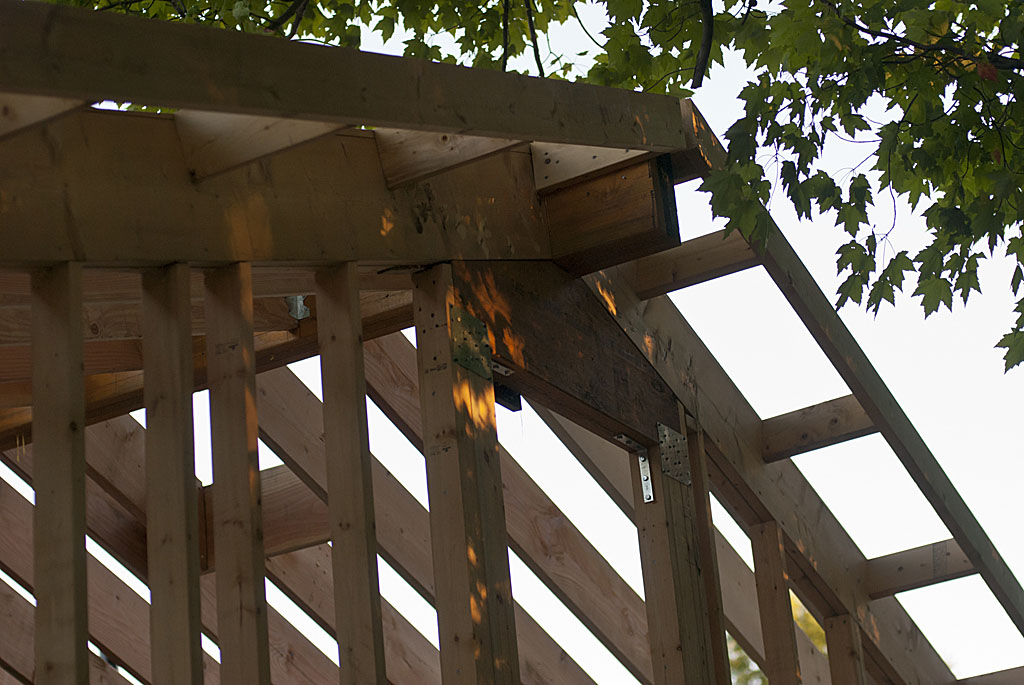 Random Mushroom Shot!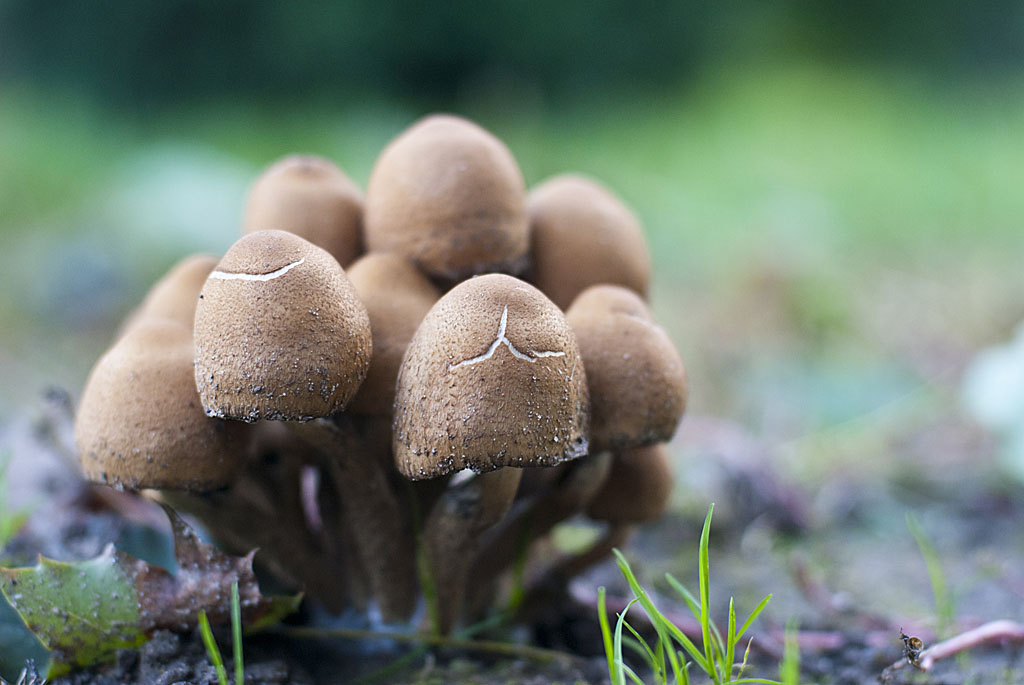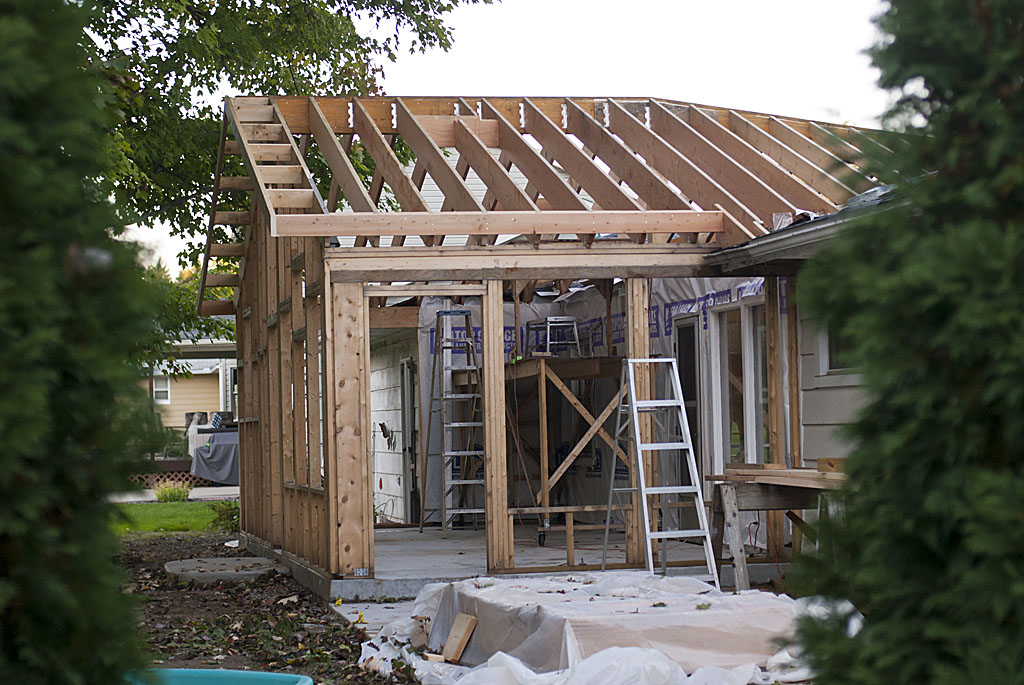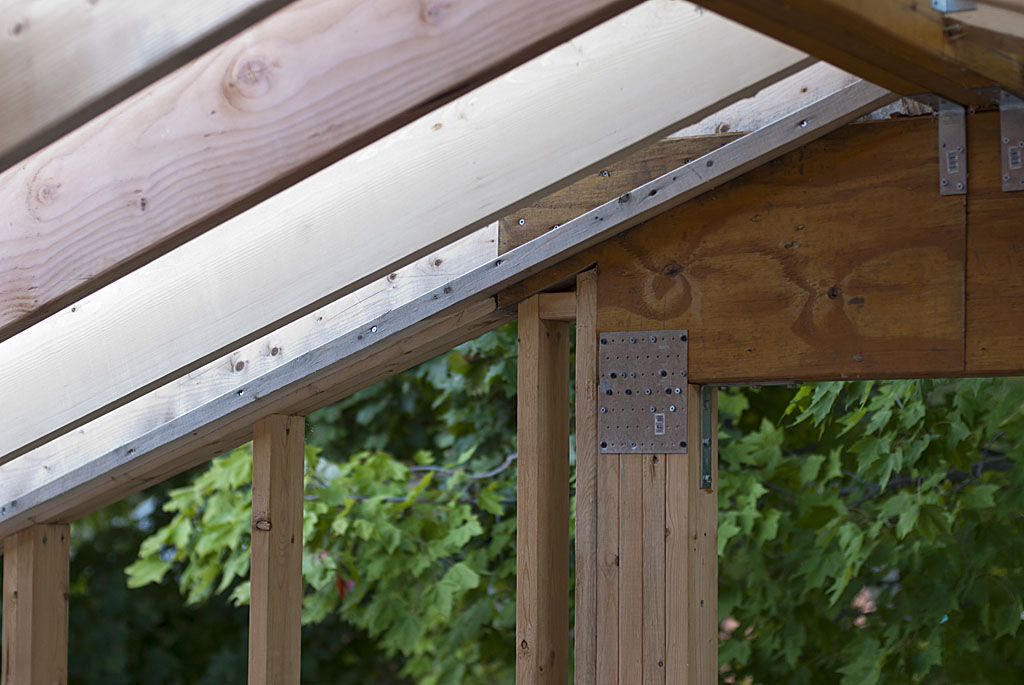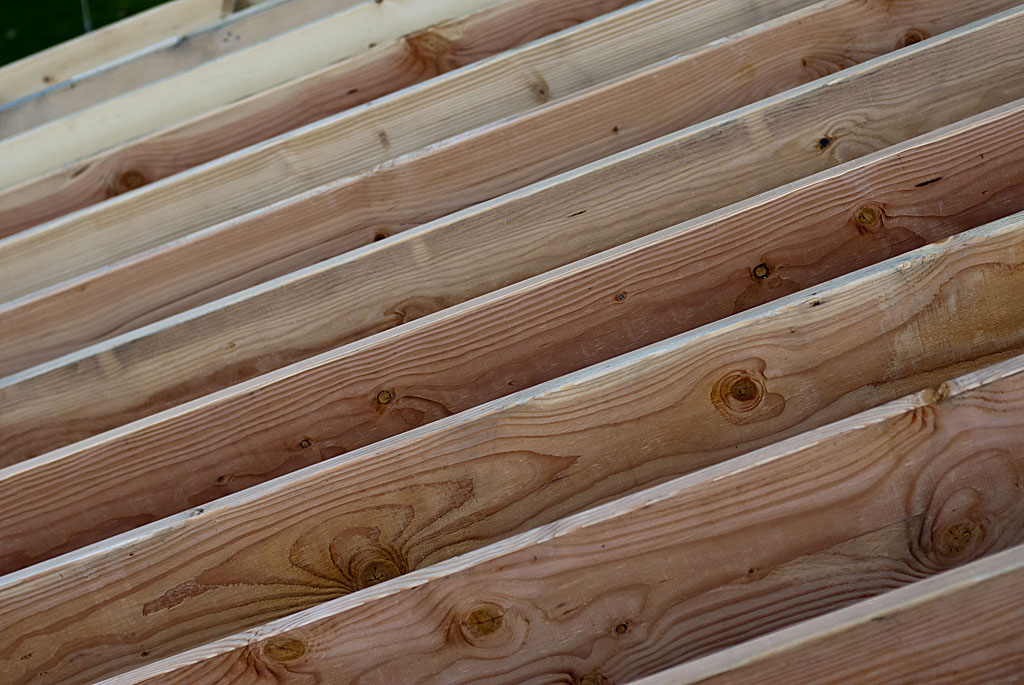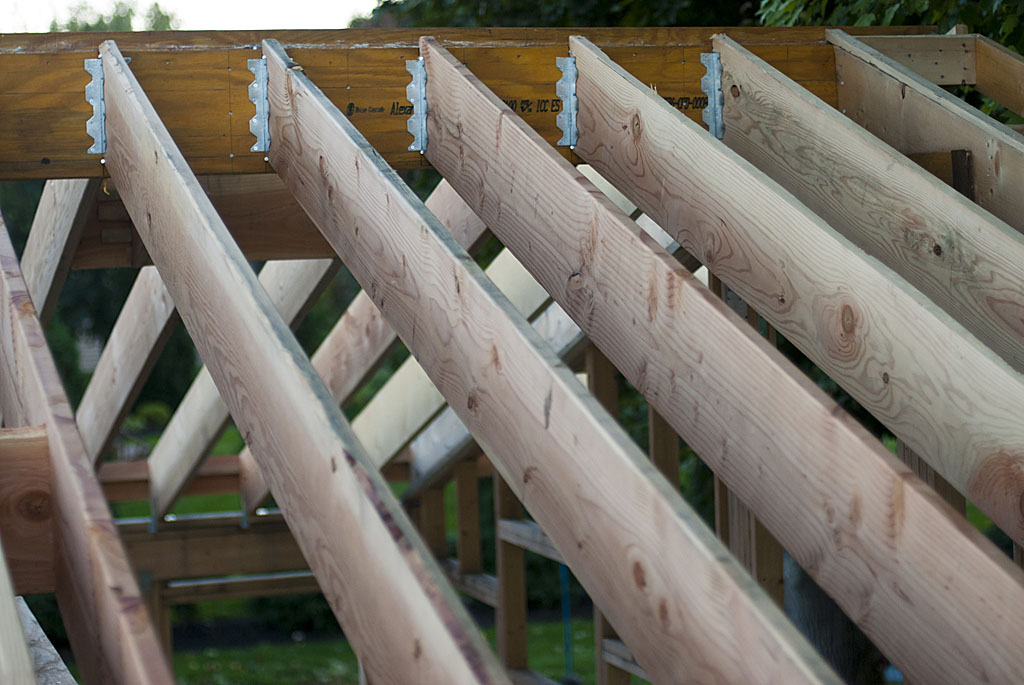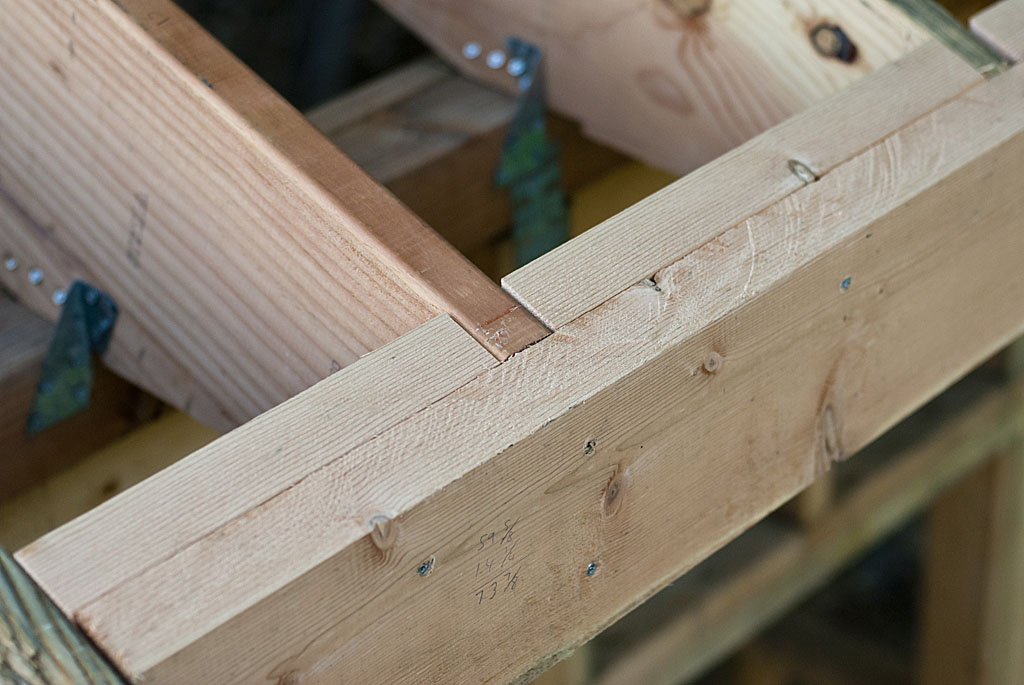 Fisheye Time!