3-4-2012 ~ Blog #424
(David)
Annika's birthday is today, but we celebrated it yesterday with an Explorer Party for her school friends followed by pizza and a movie with her neighborhood friends.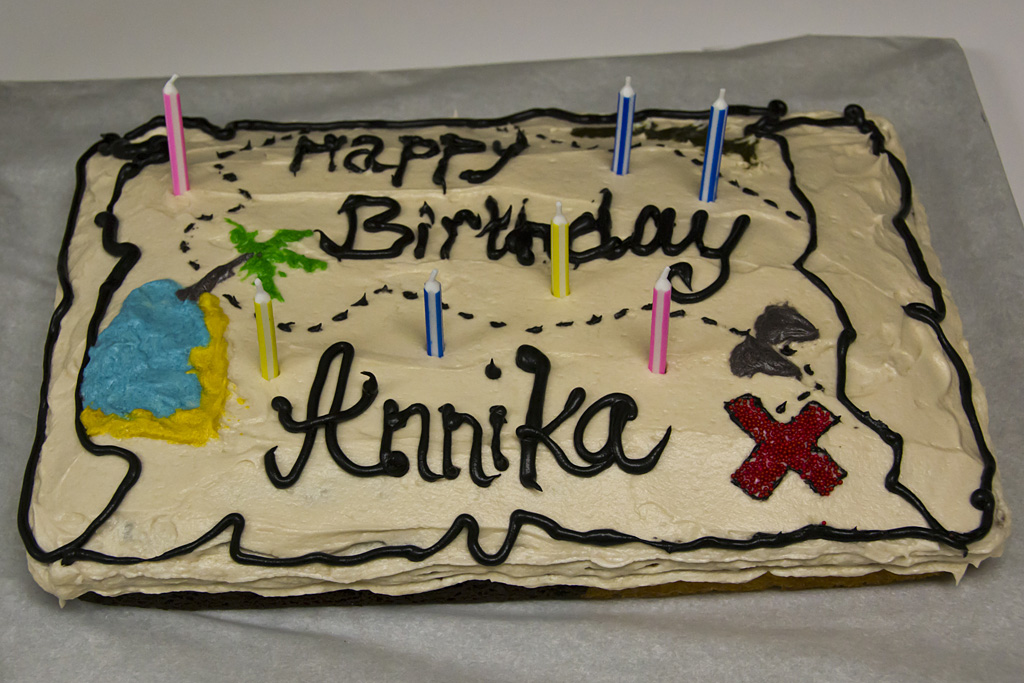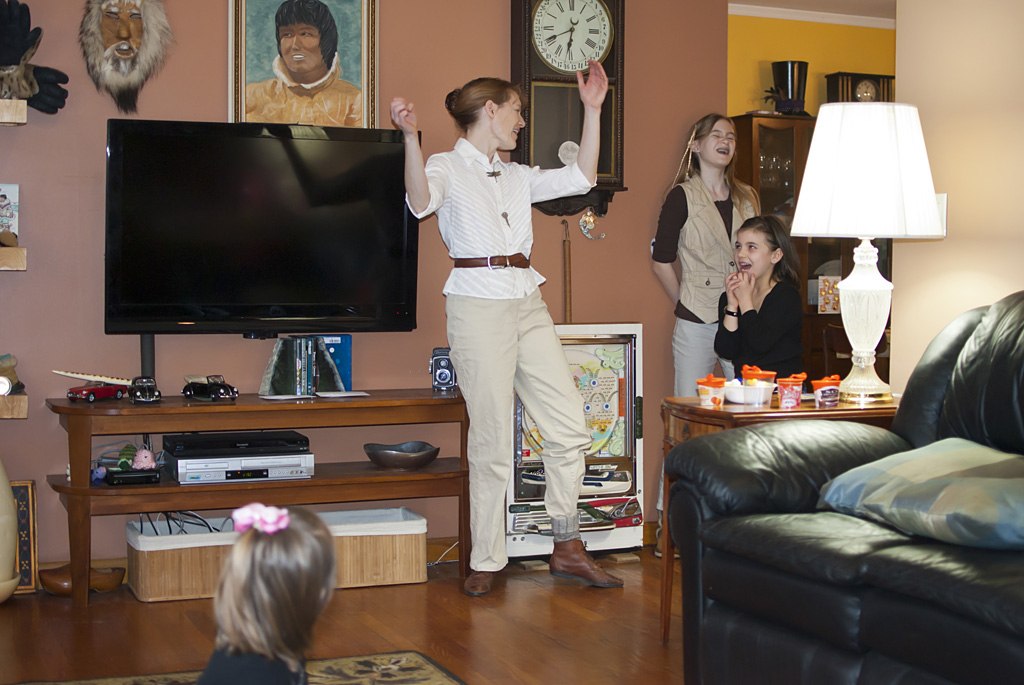 Playing the Four Corners game.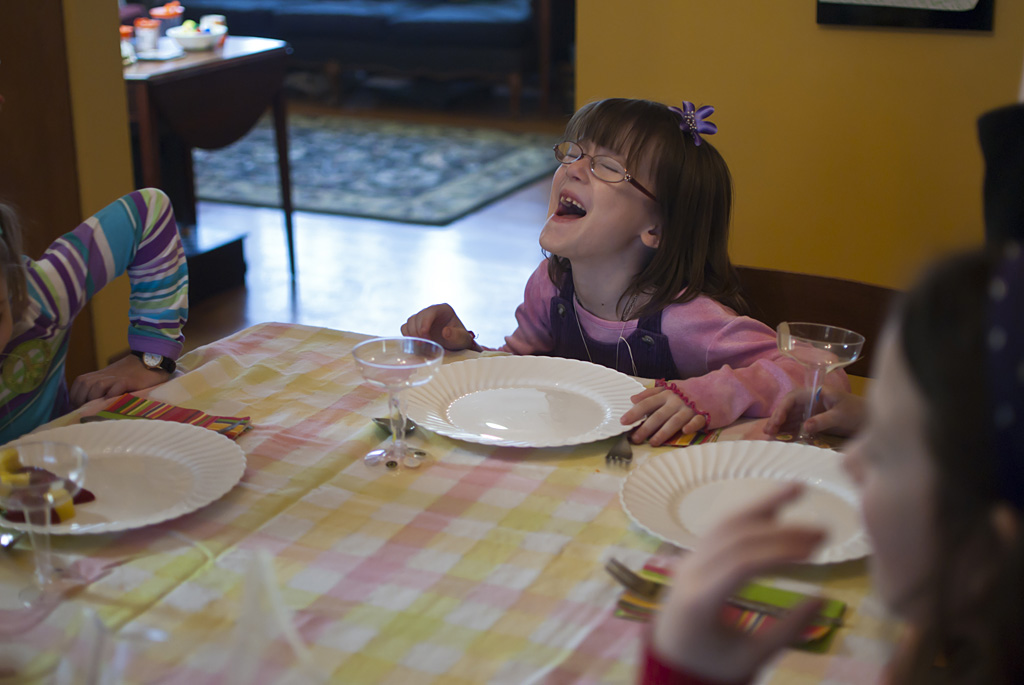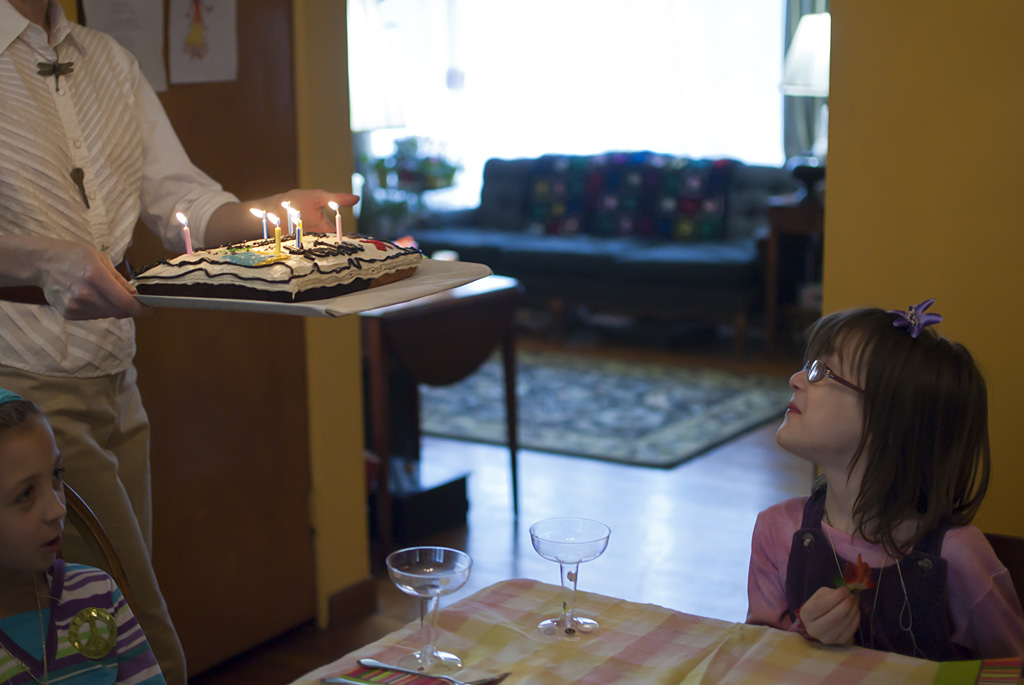 Cake, ice cream, fruit, chips and juice.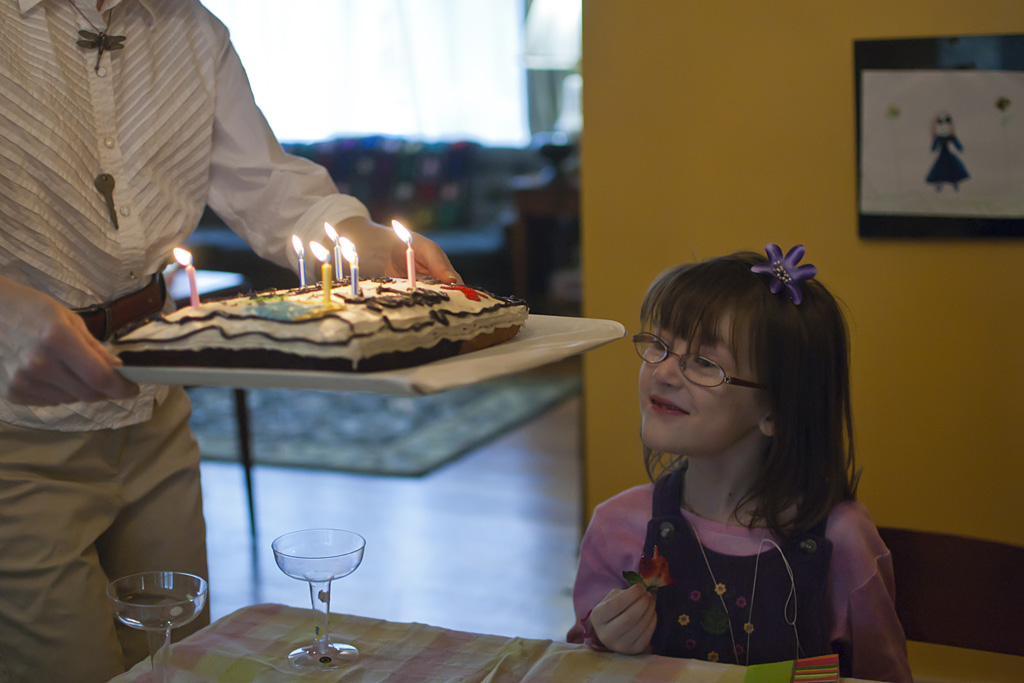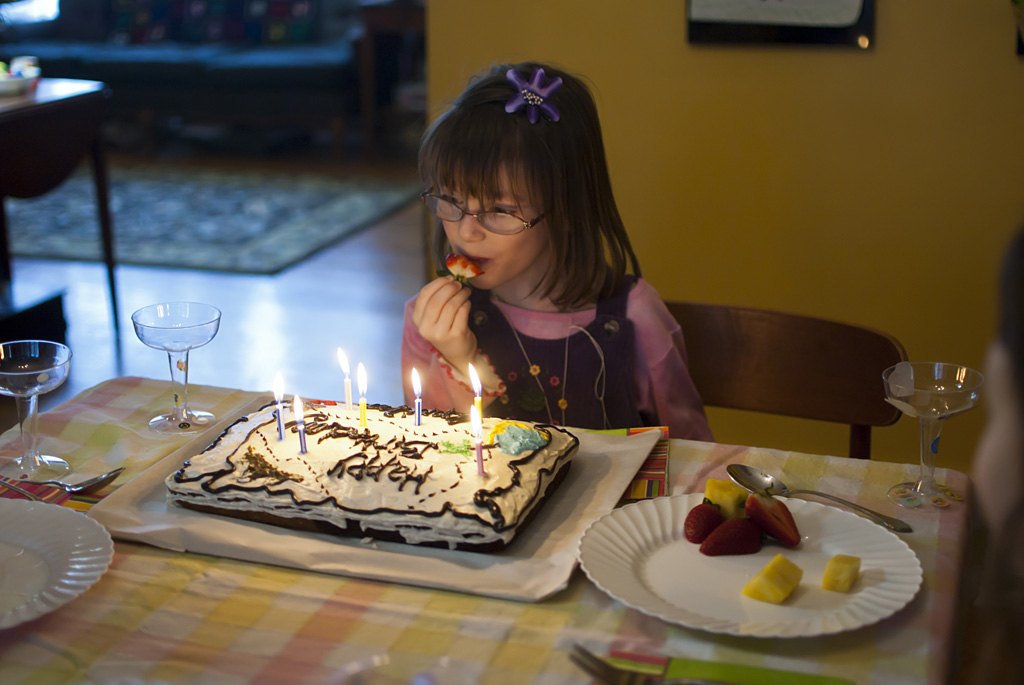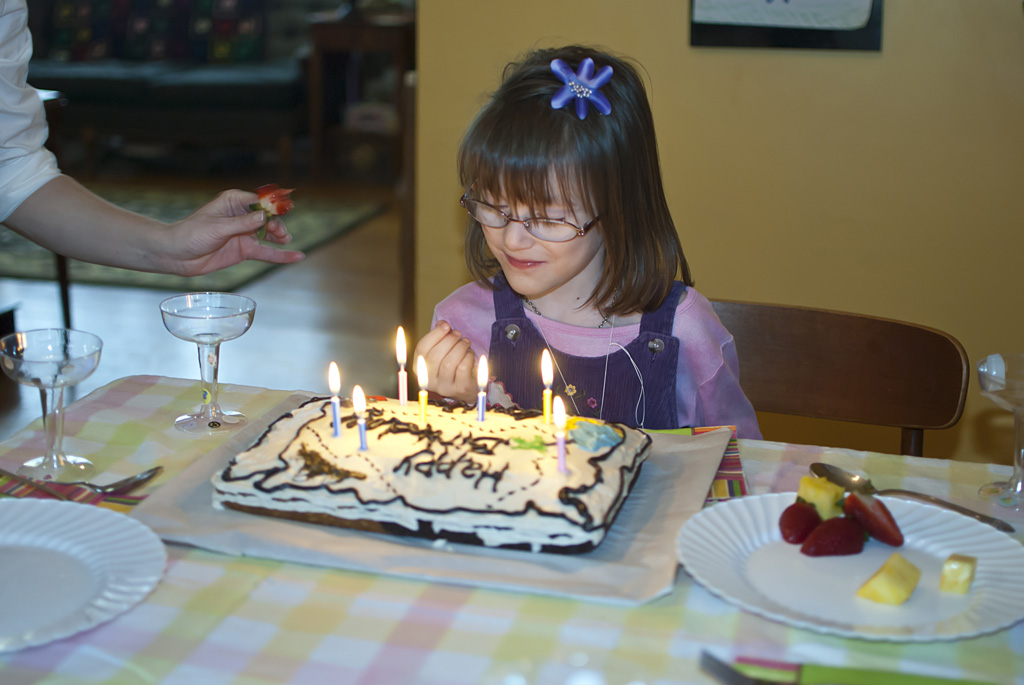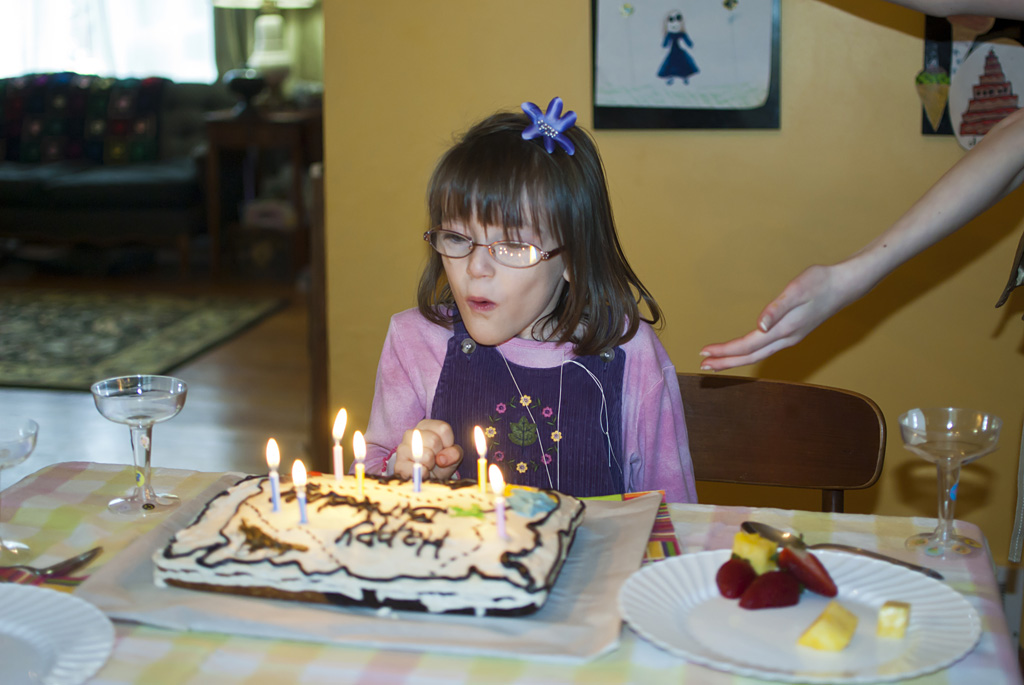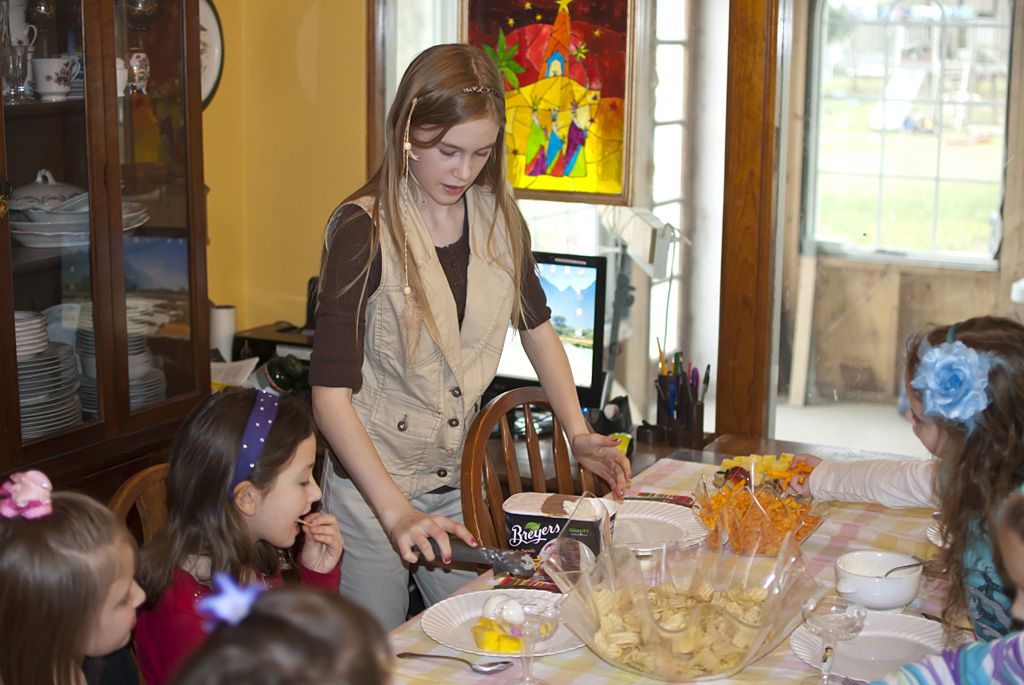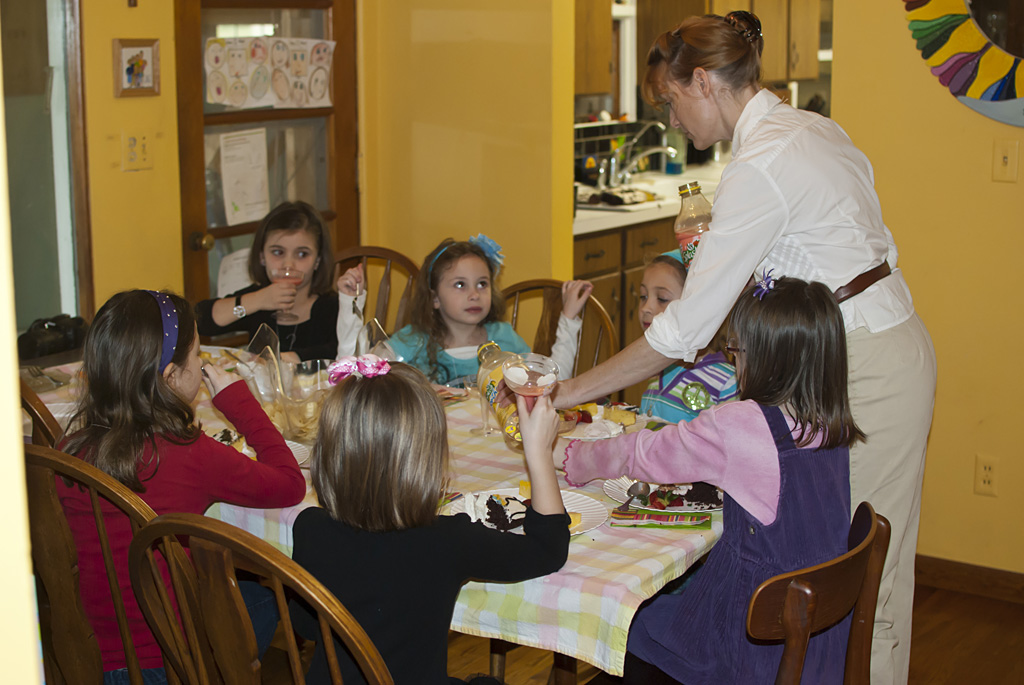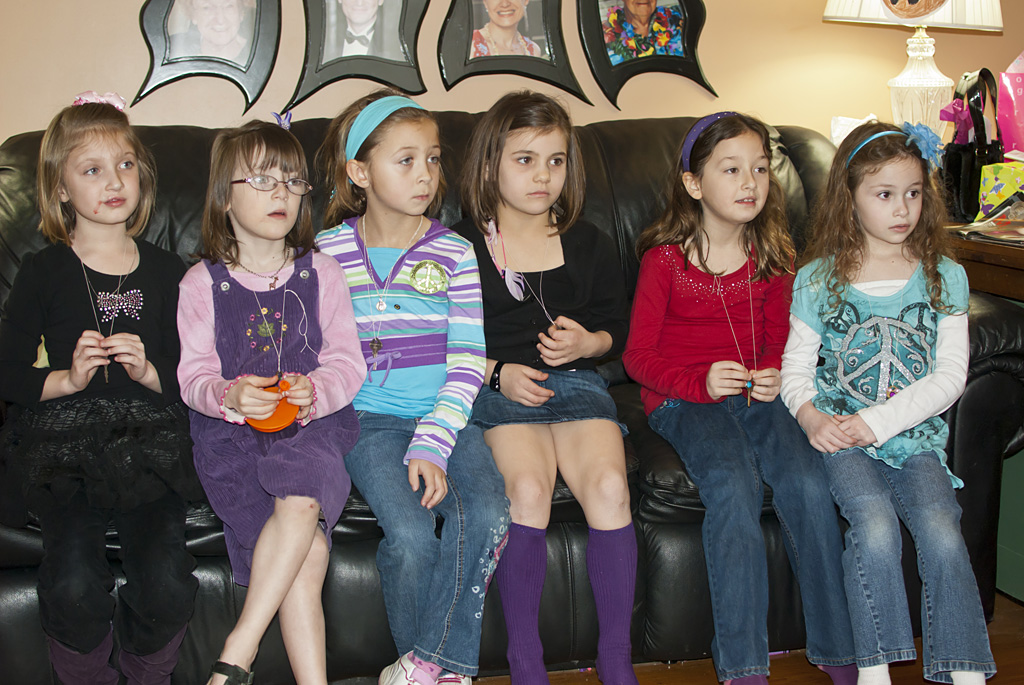 Receiving instructions on how to find clues to solve their treasure quest.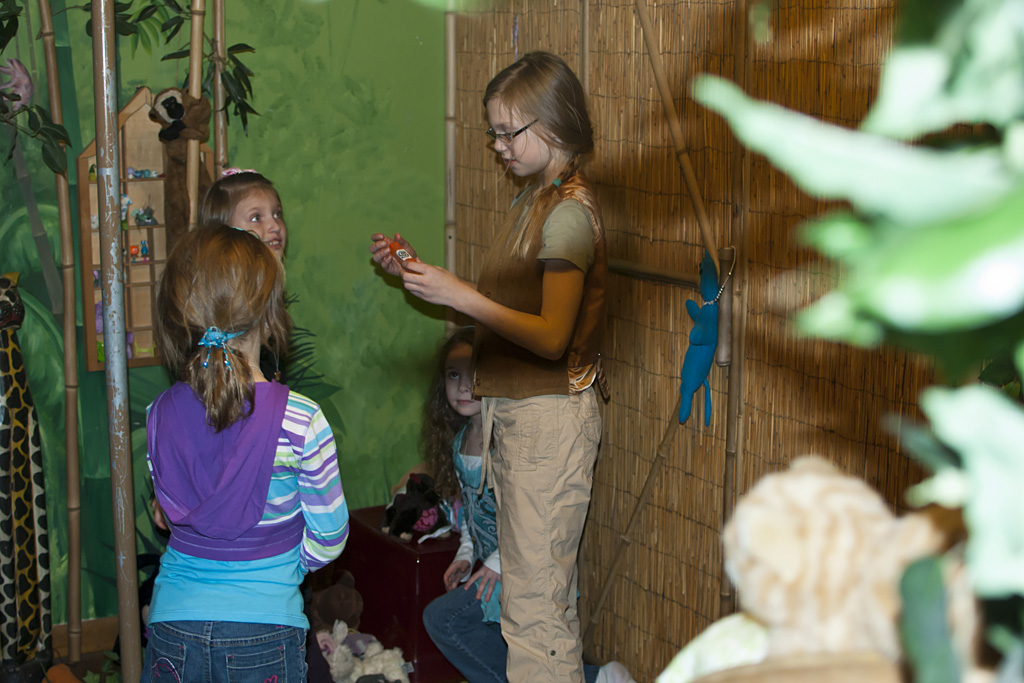 Only one out of dozens of stuffed animals was hiding one of the clue pieces.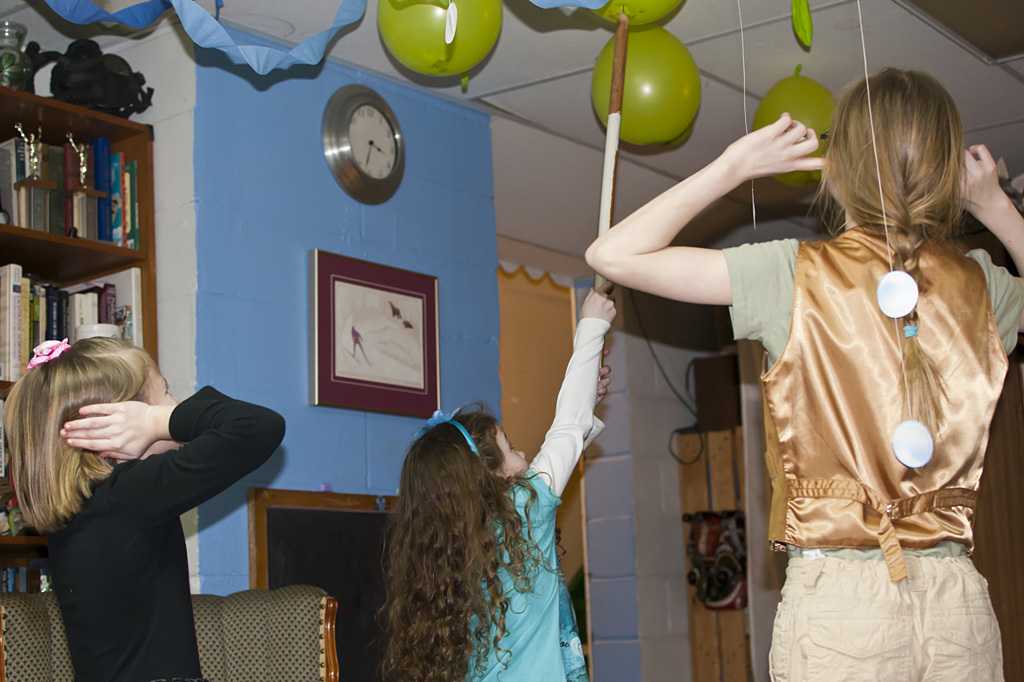 The balloons held notes, one of which instructed them to flip all of the shells to find the next clue.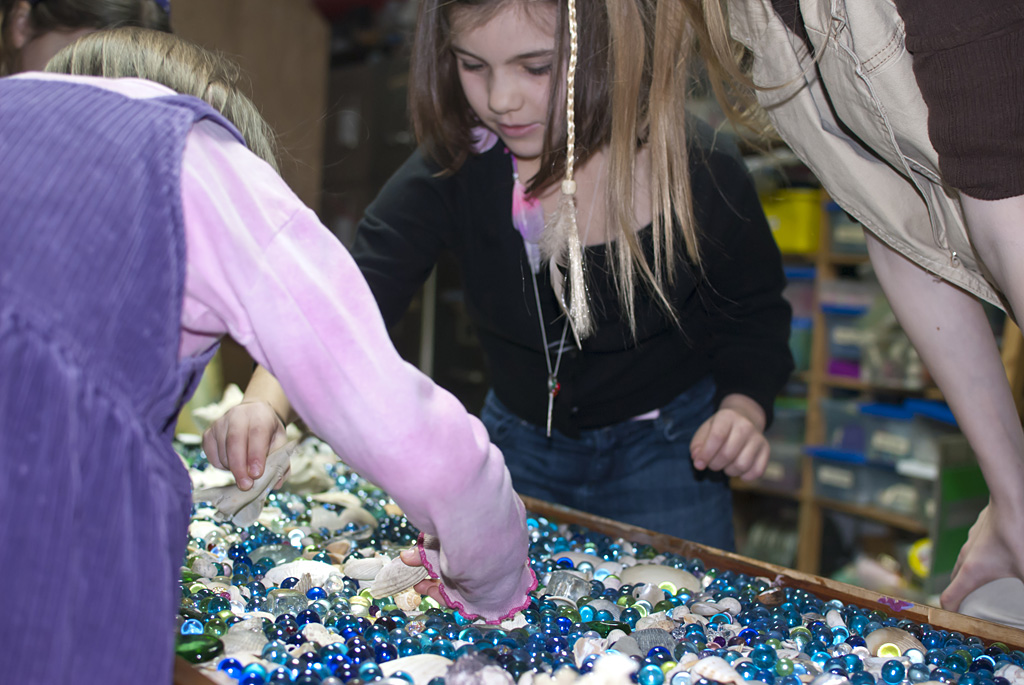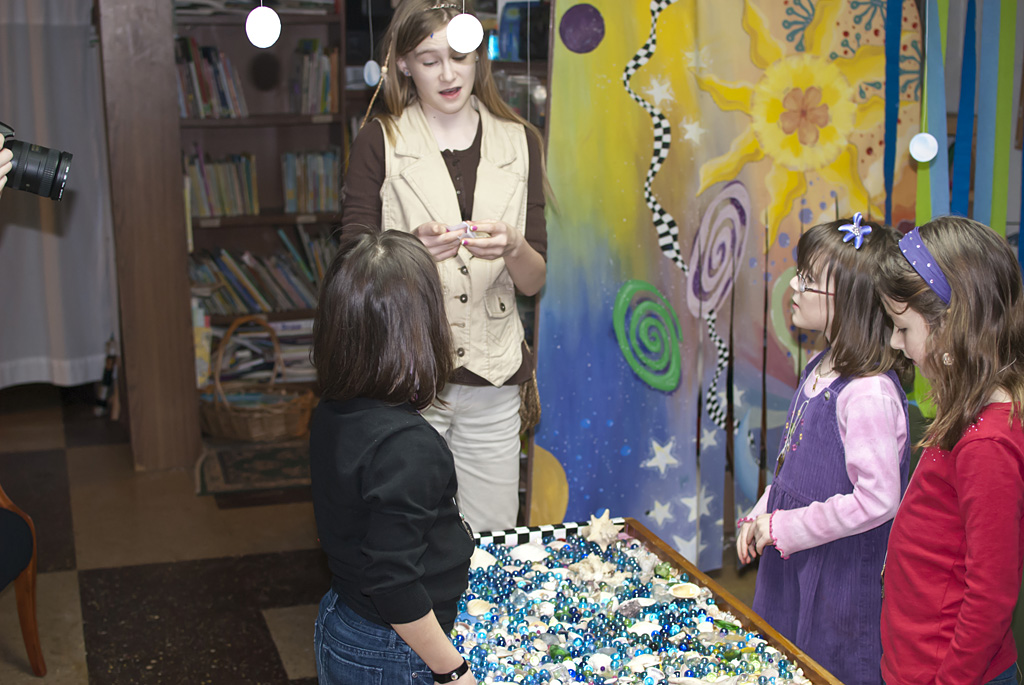 Svea and Brigitta each lead a team on a hunt.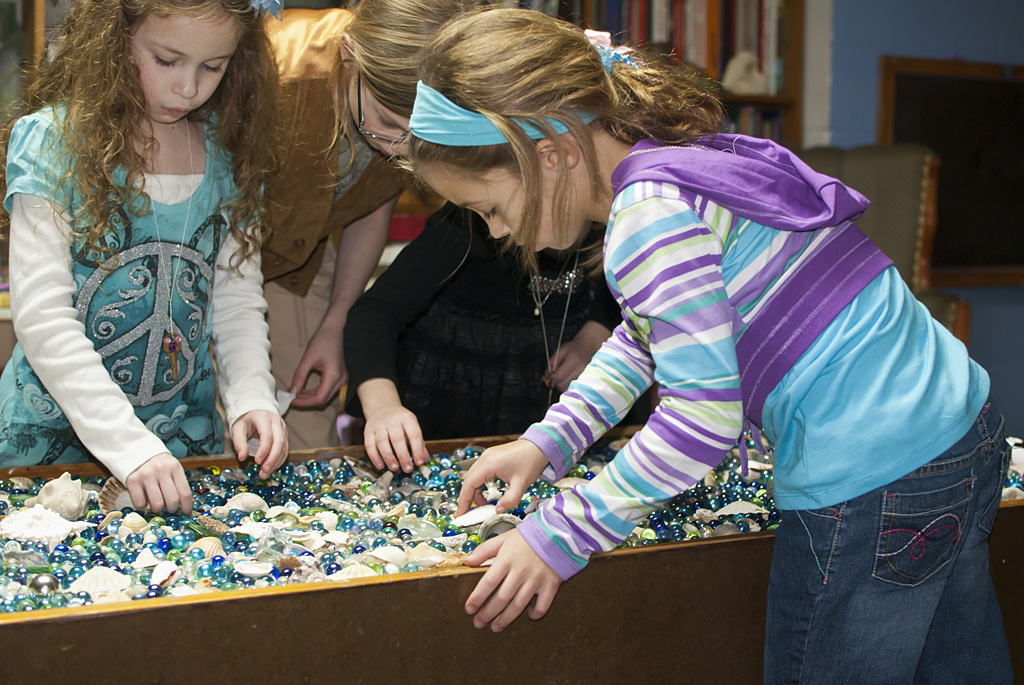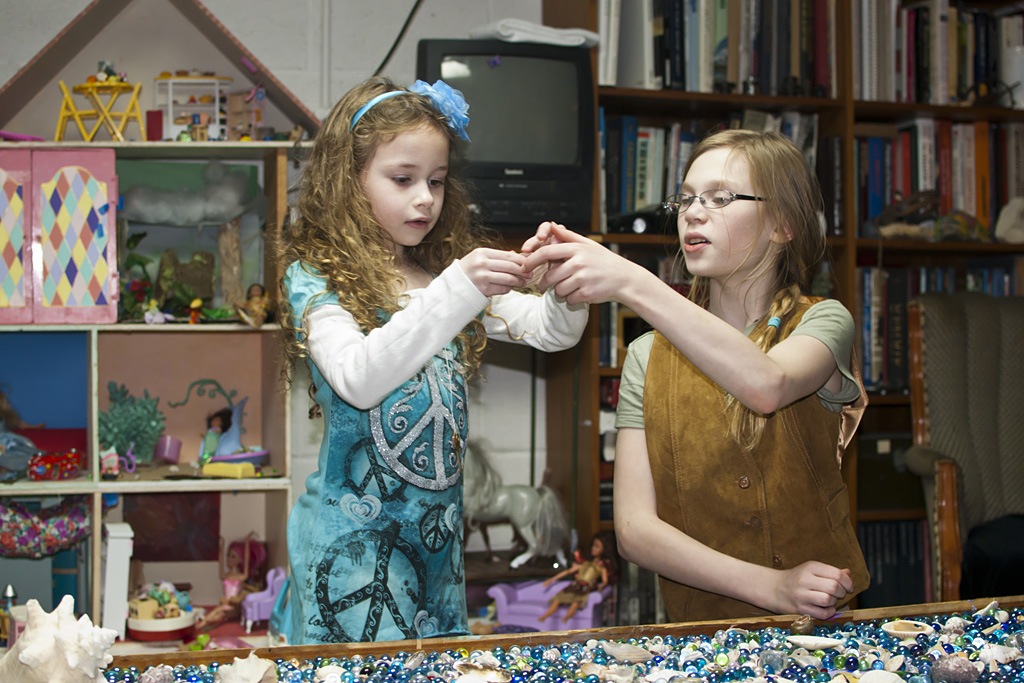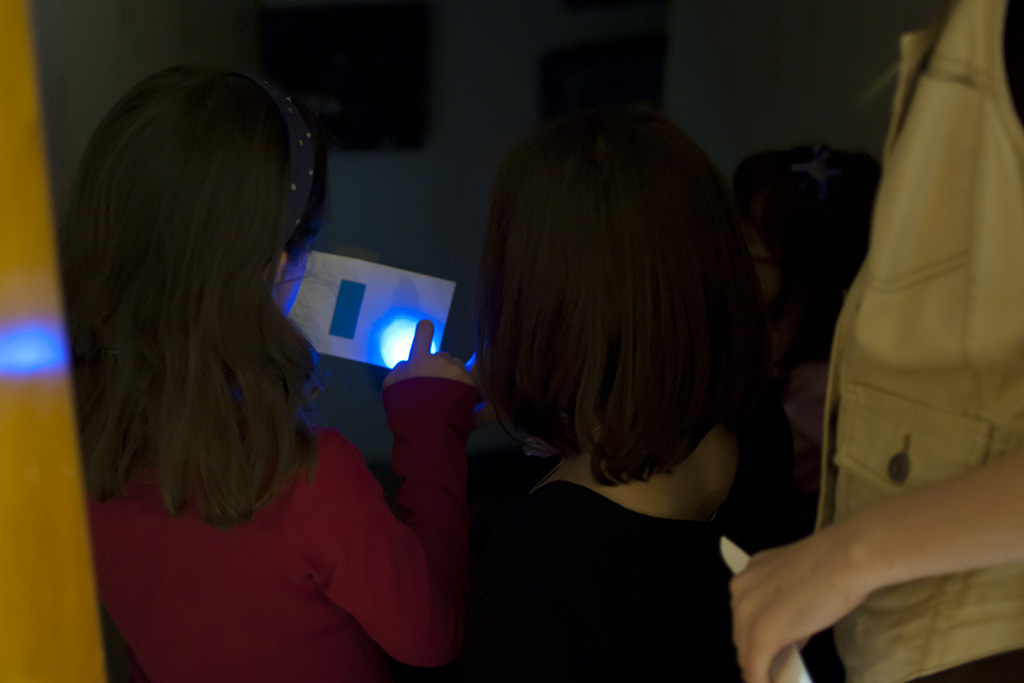 Some clues had to be read with a black light, others had to be read with a colored filter magnifier.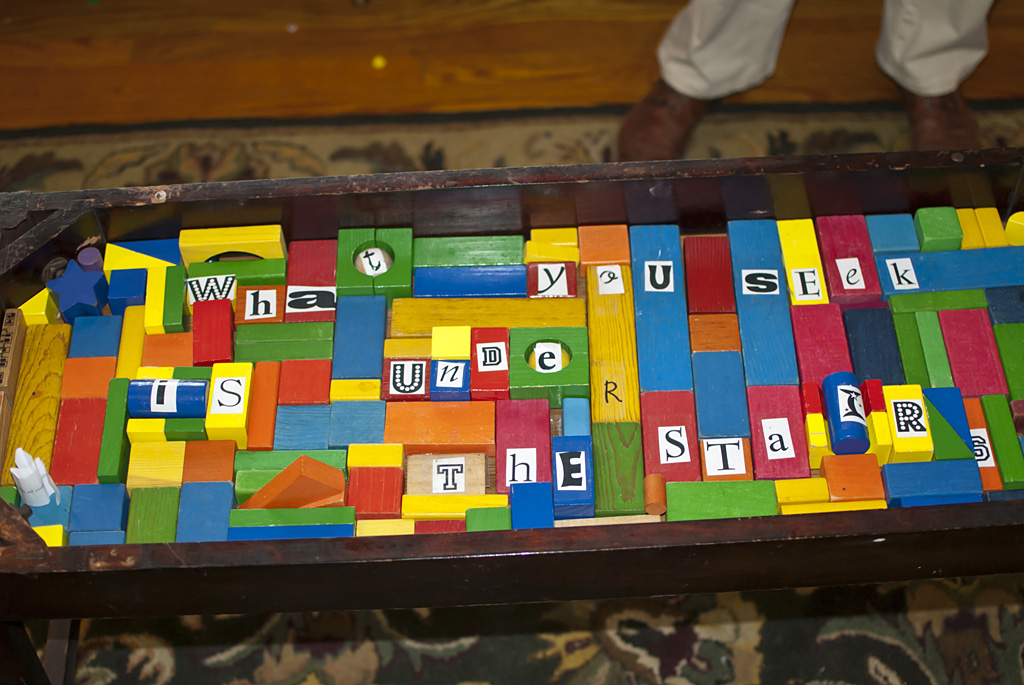 One clue told the girls to look in the piano bench. Another said to flip all the red blocks and yet another said to spin the round blocks. The clue-blocks the girls found plugged into the missing shapes. When complete they learned where the treasure chest was.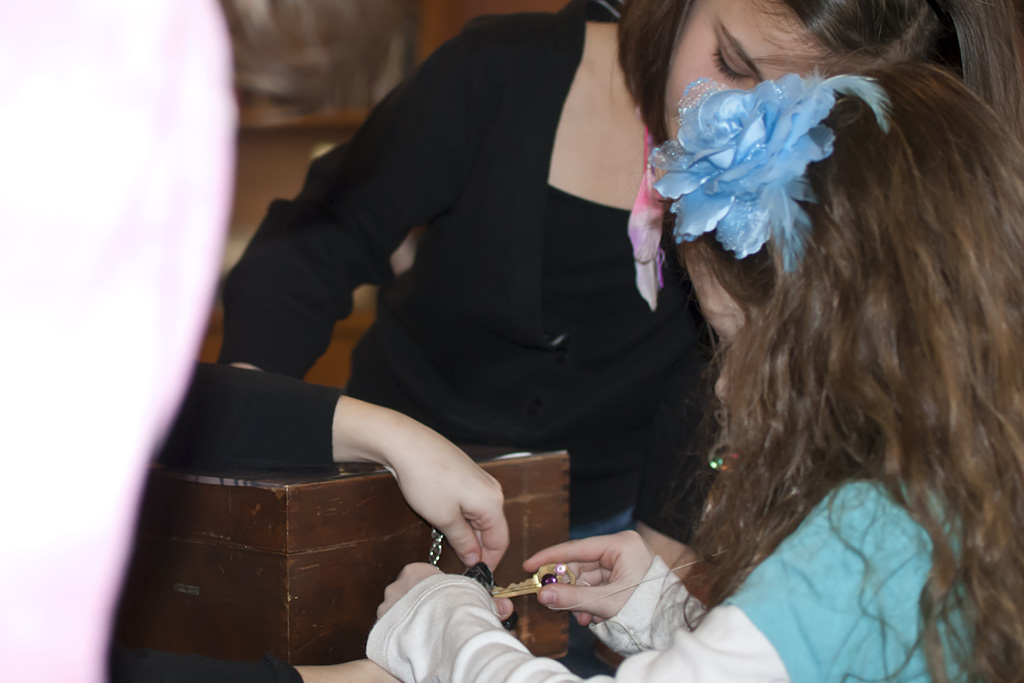 Each girl got to try her bejeweled key on the treasure chest. Inside were small treasure chests that contained their take home treats.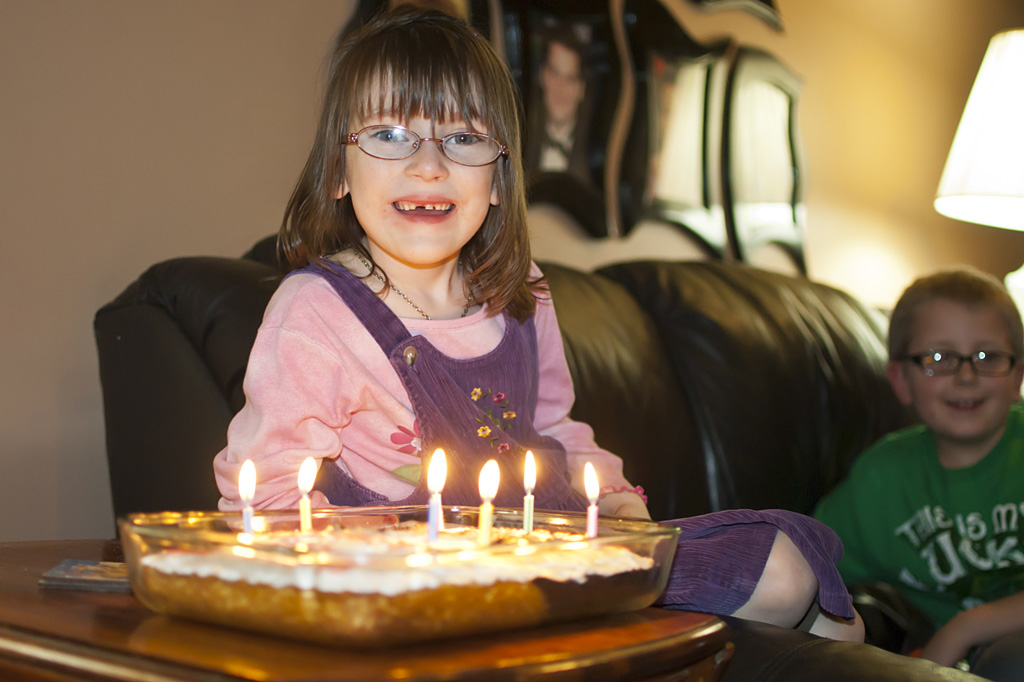 Later in the evening Annika blows out candles on her second cake of the day.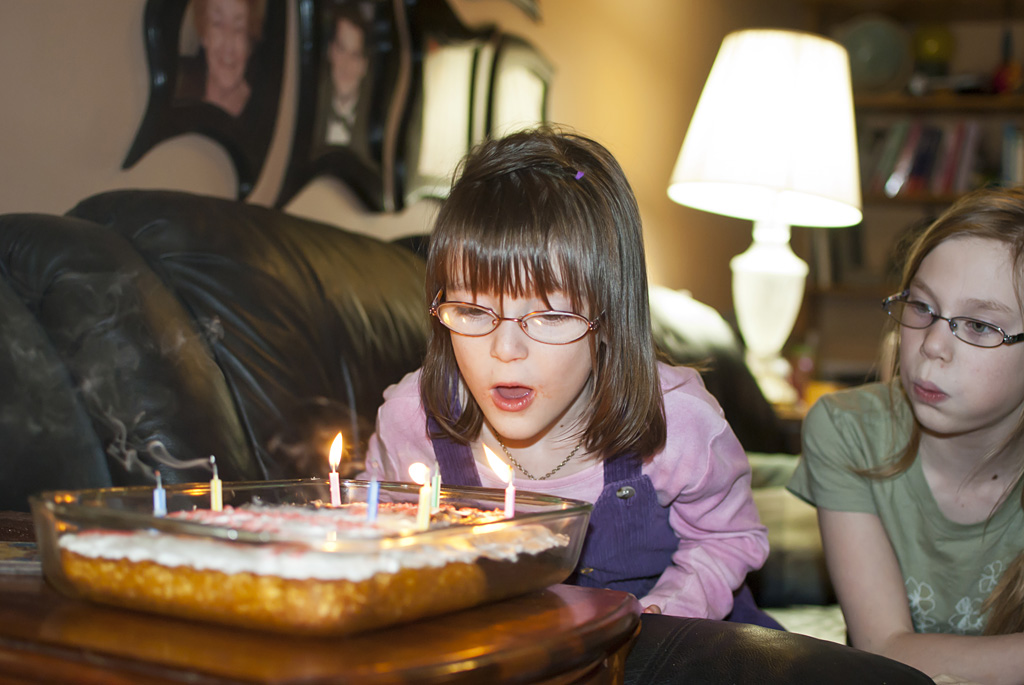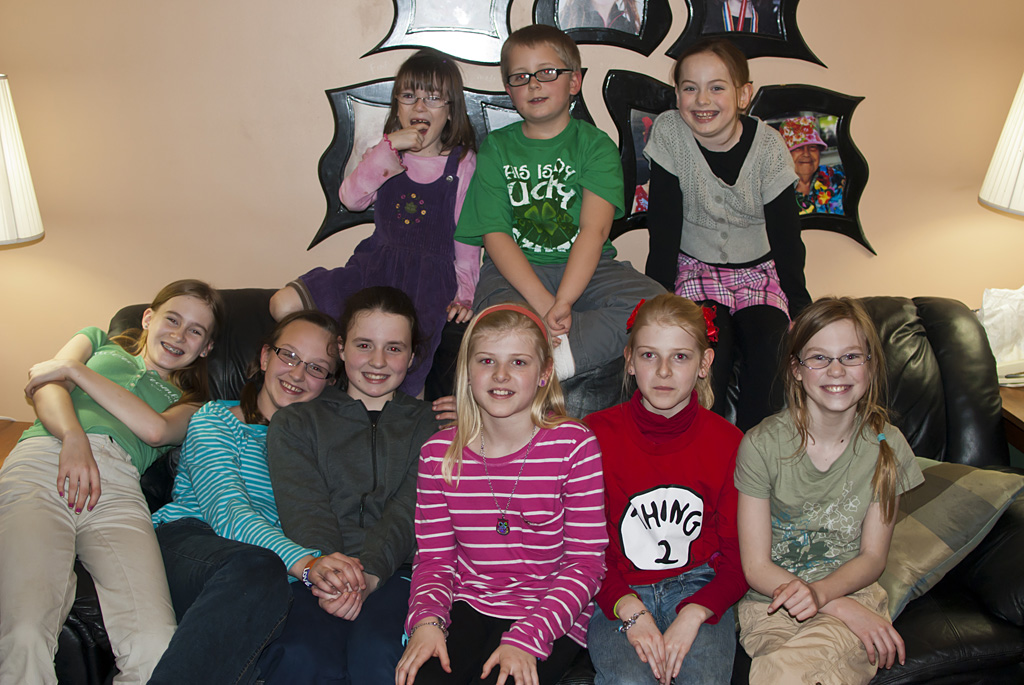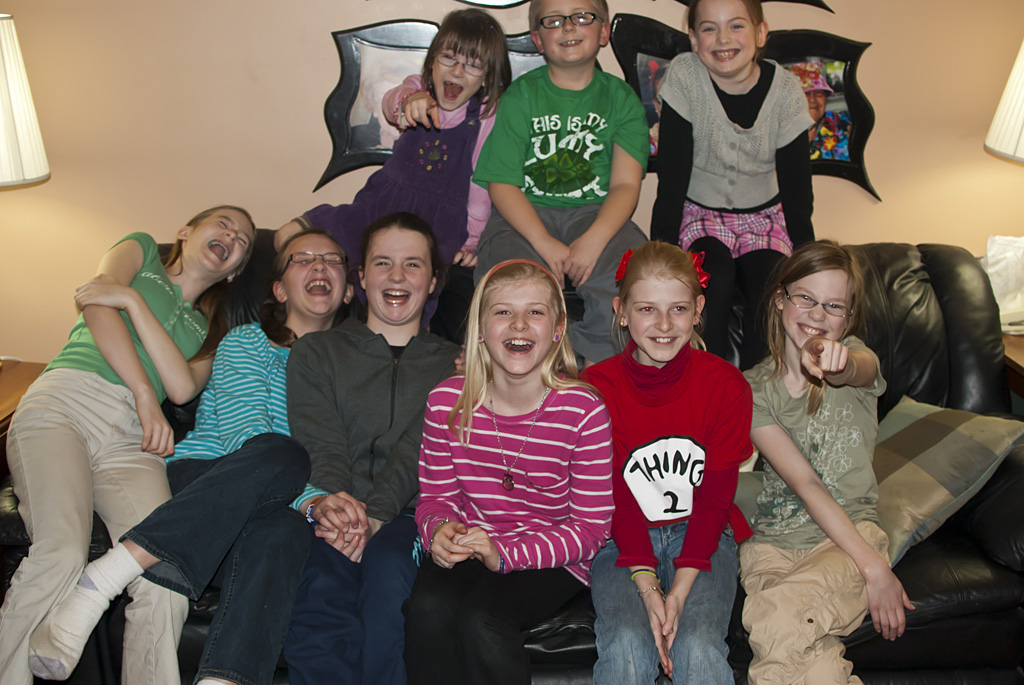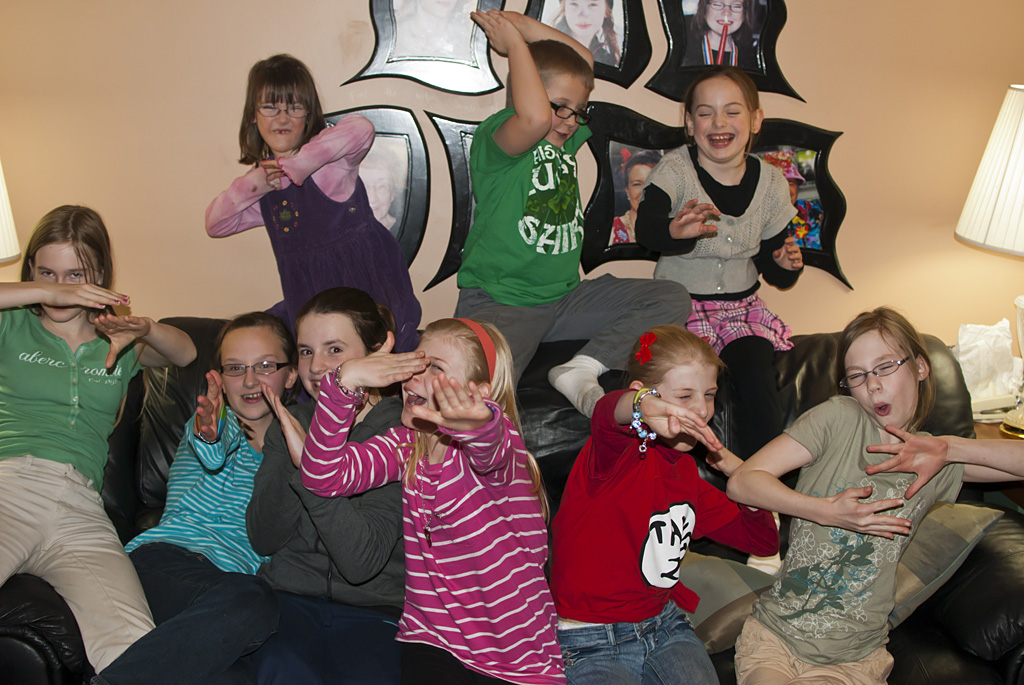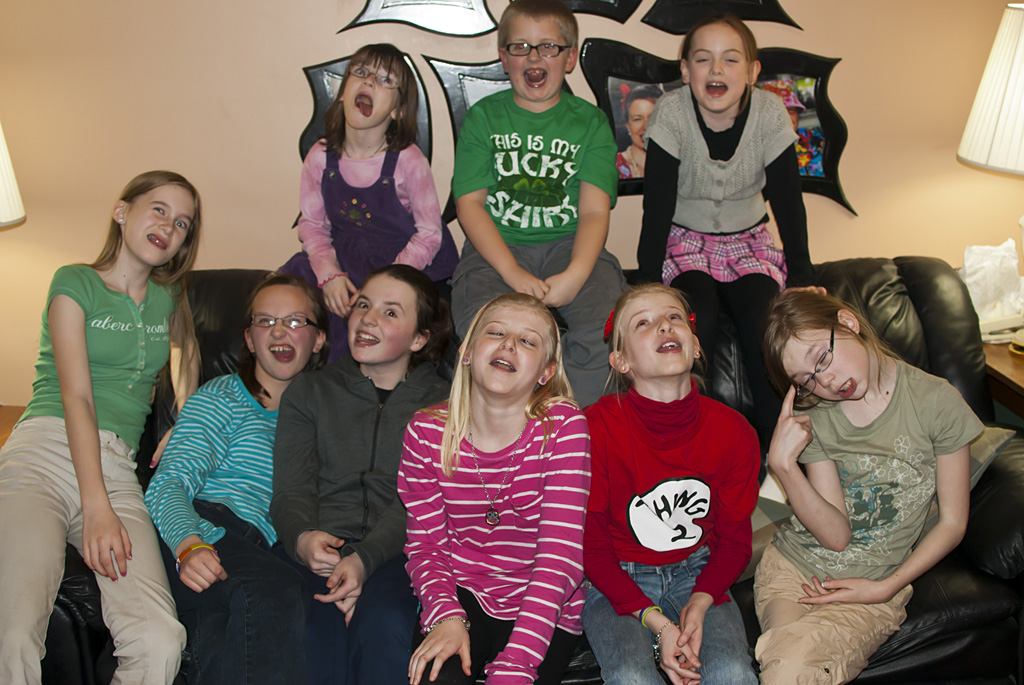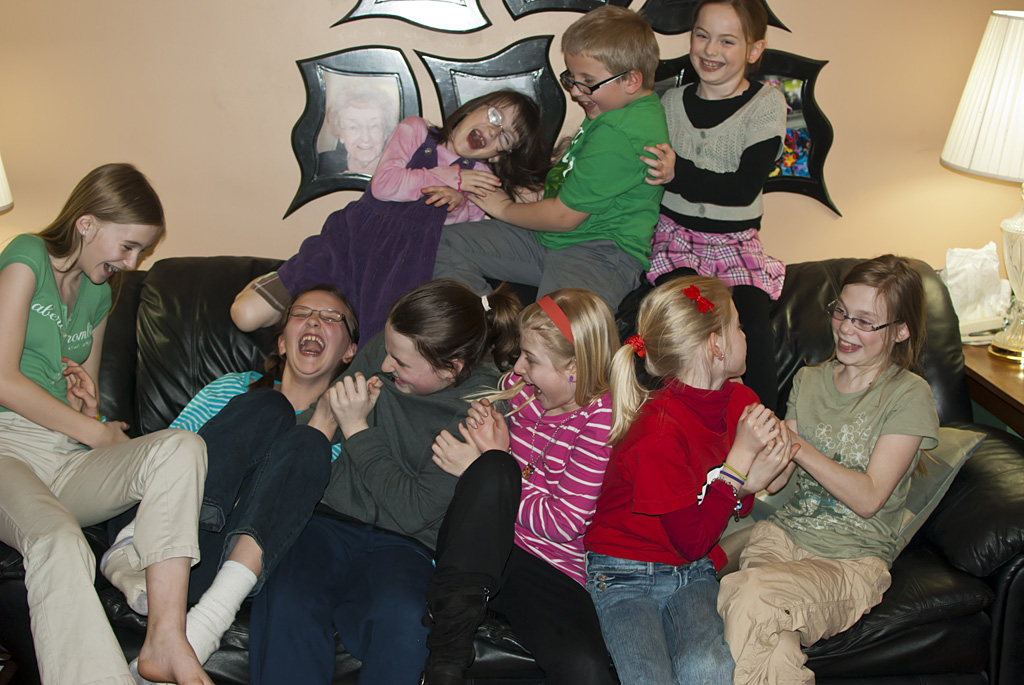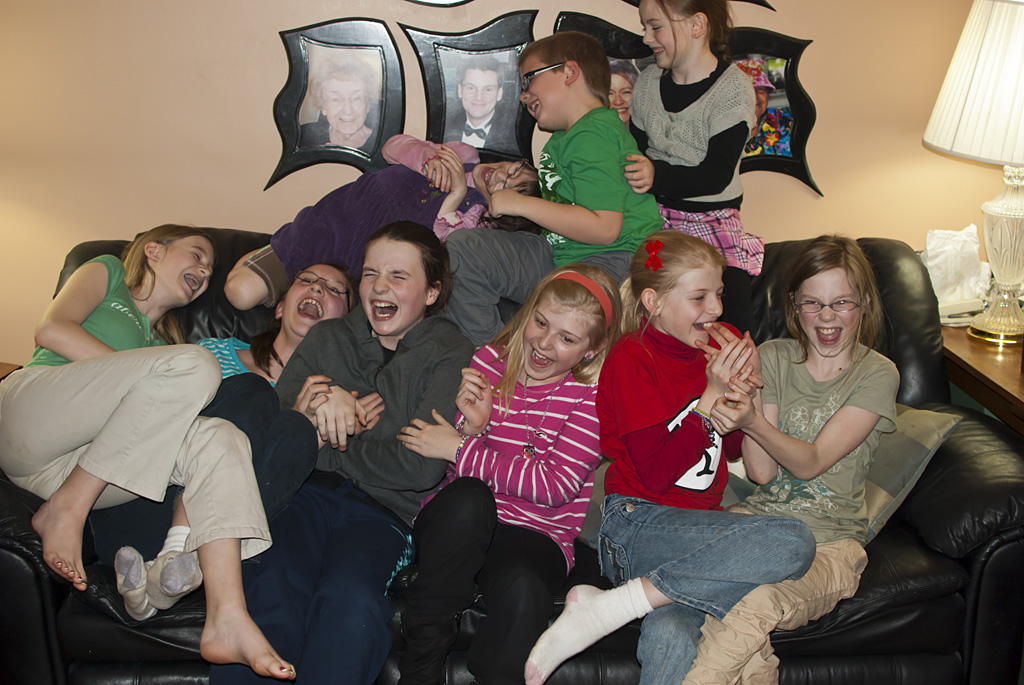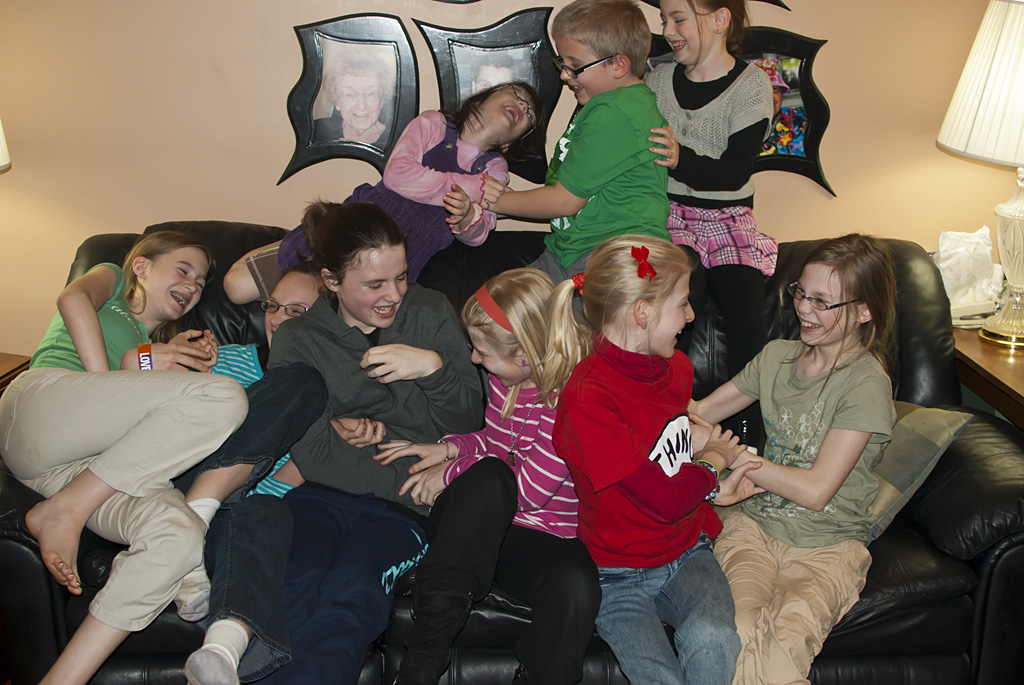 Nana turned 89 on March first.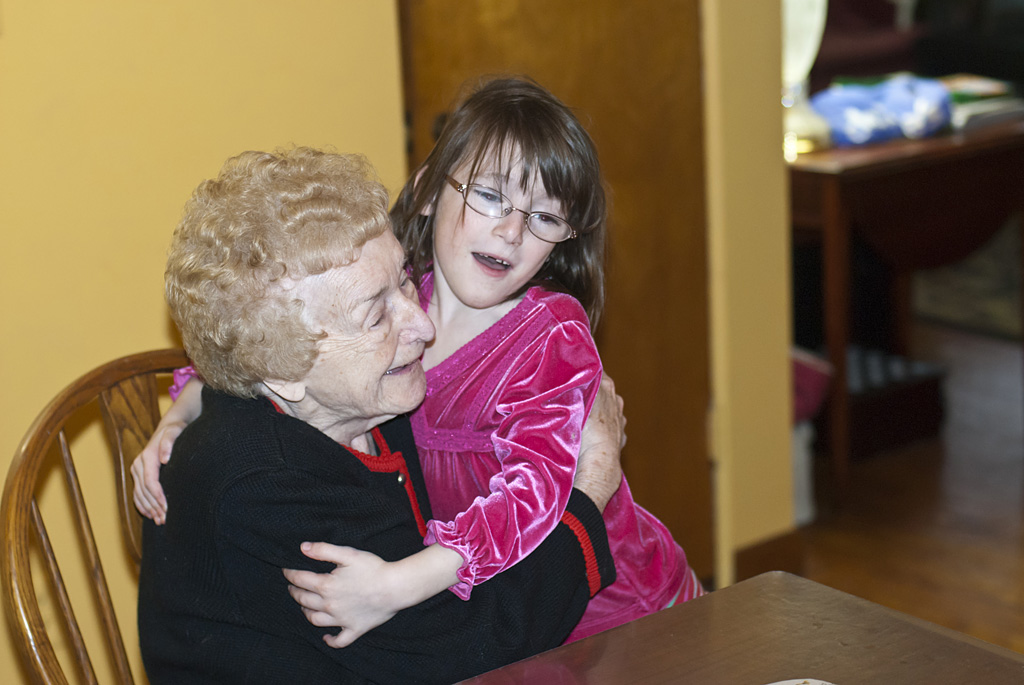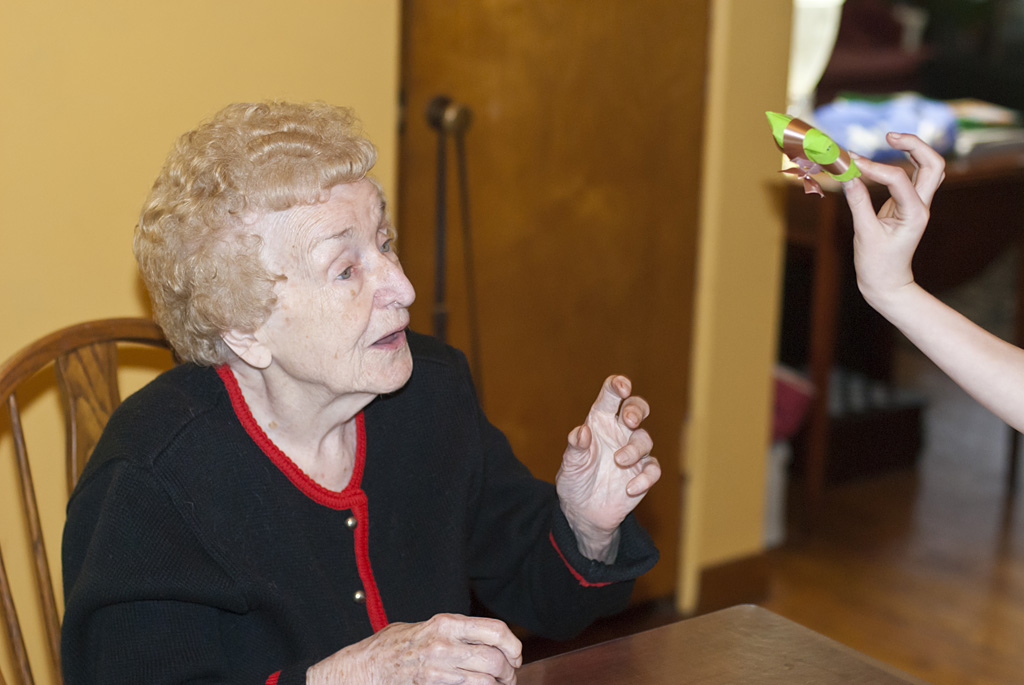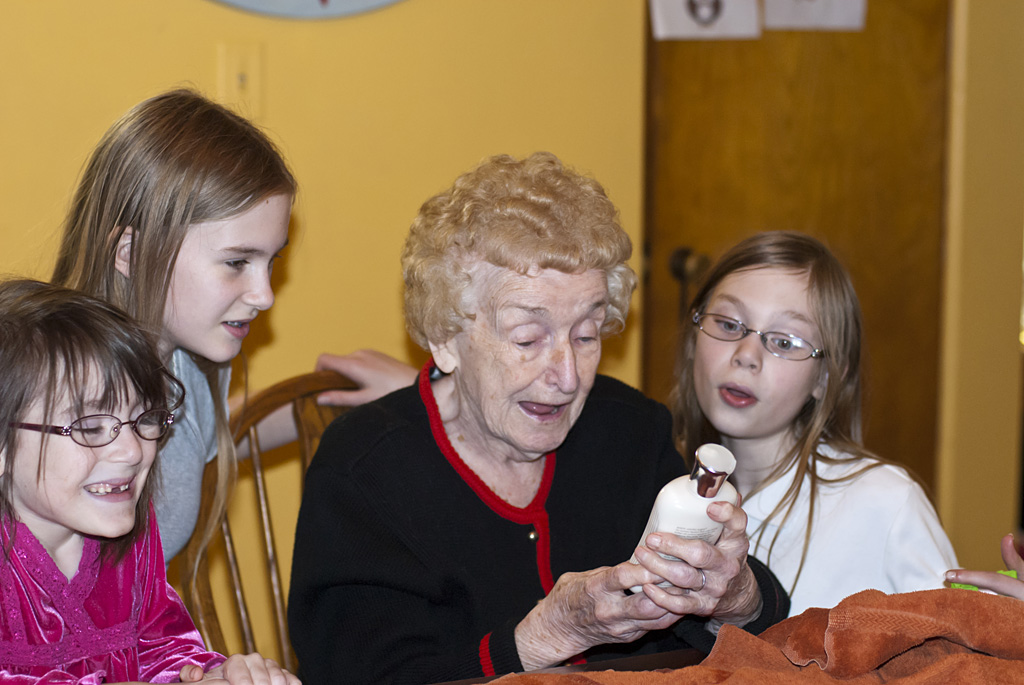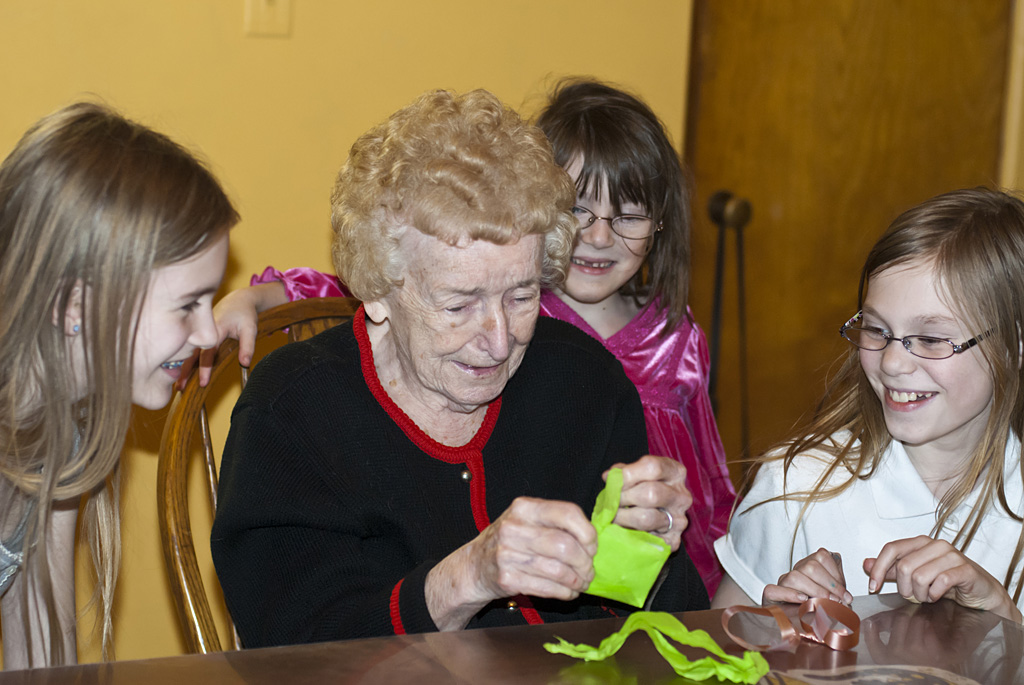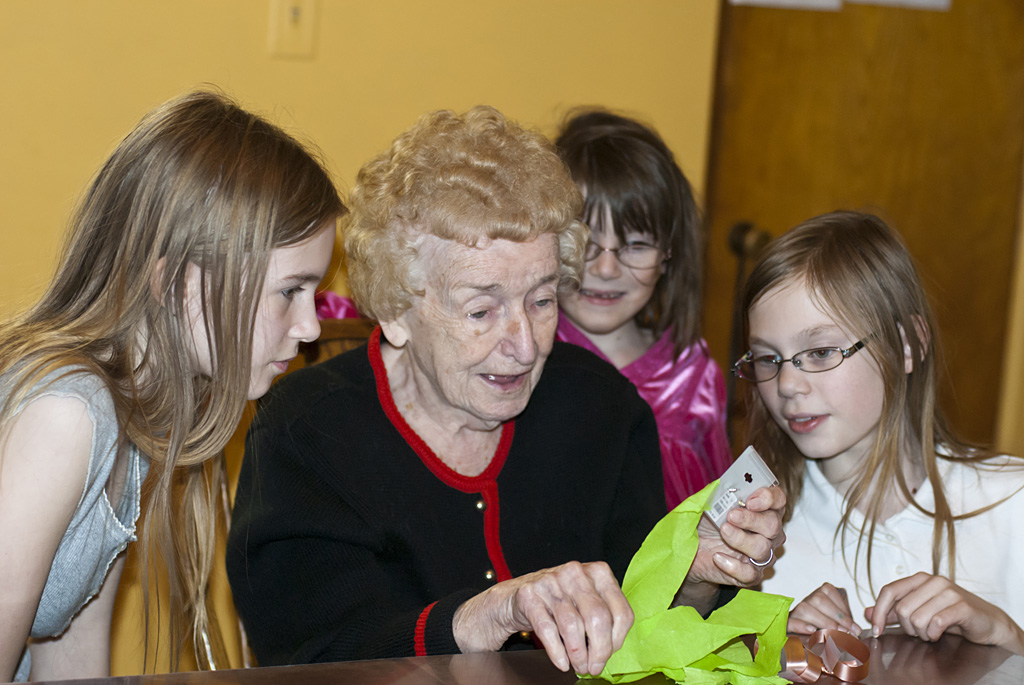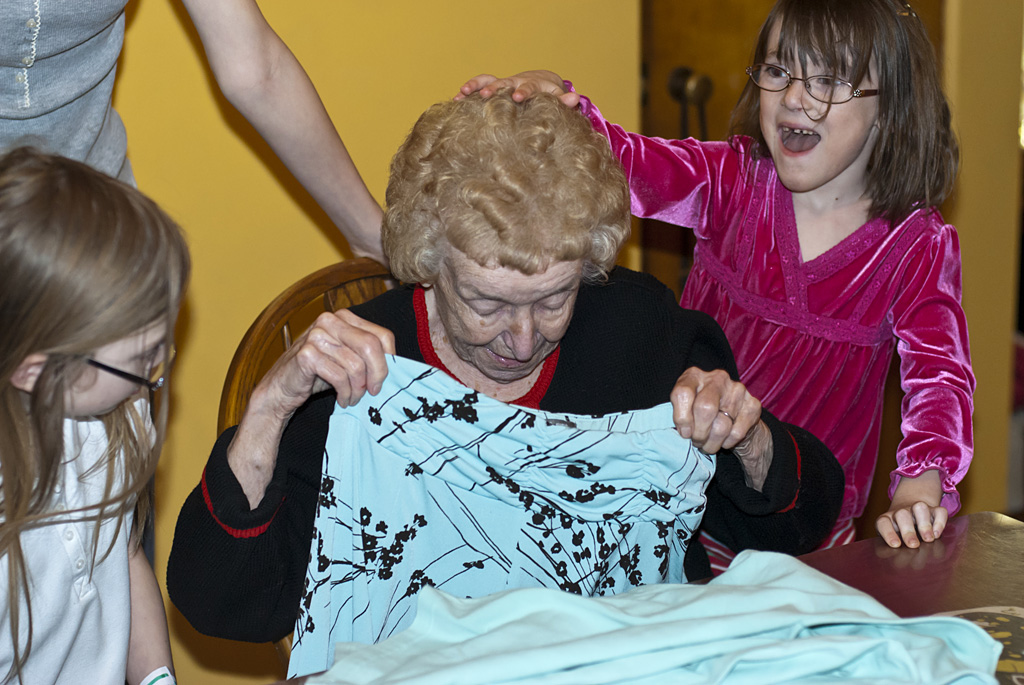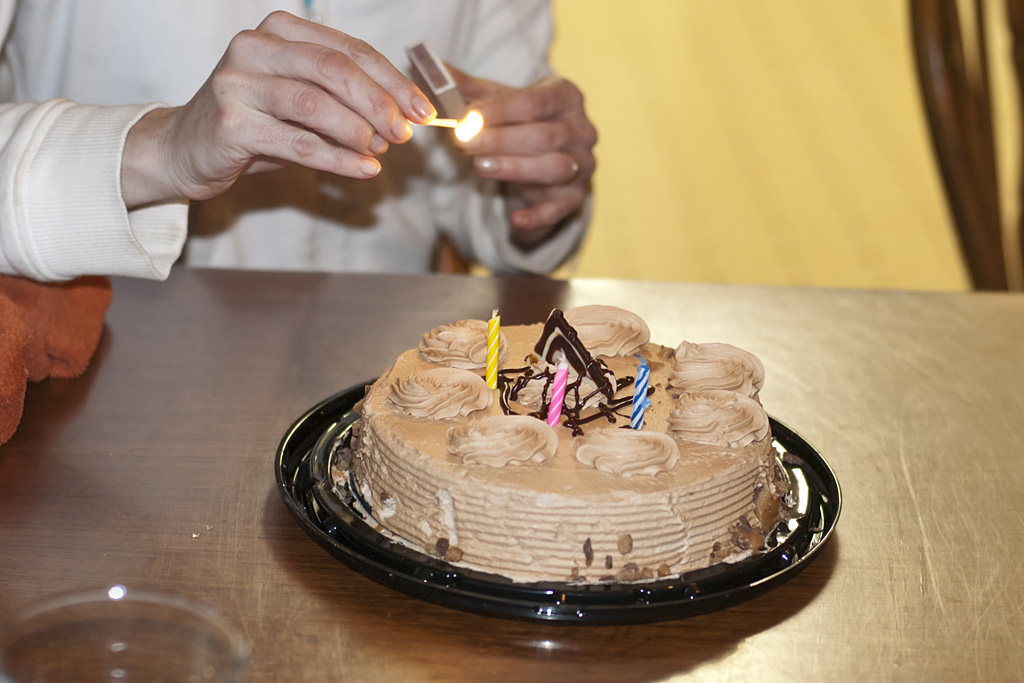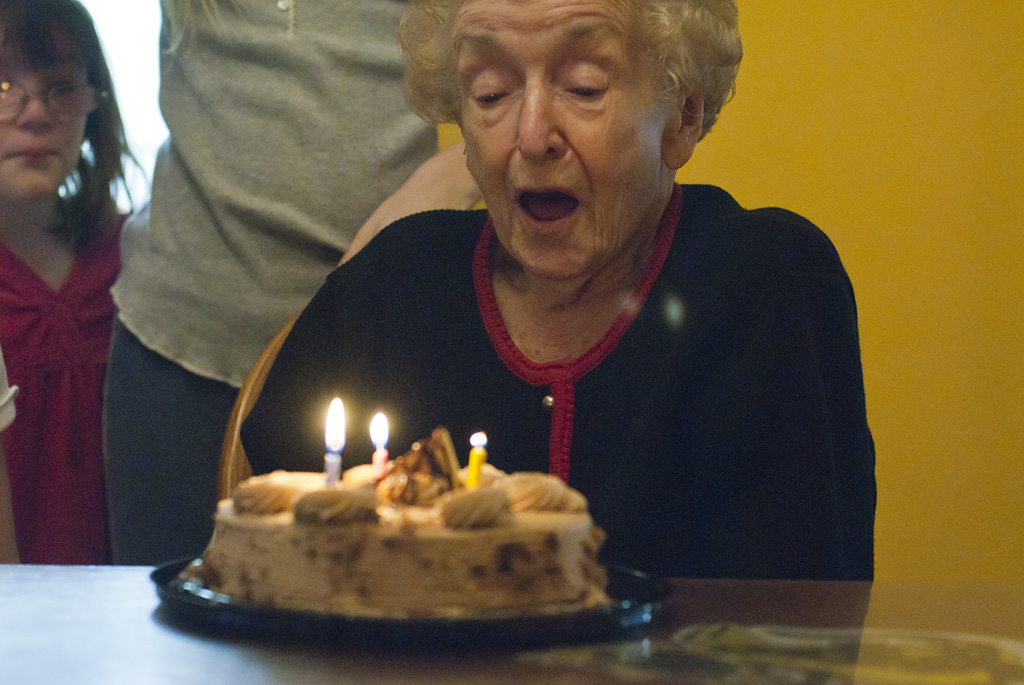 It was pointed out that a Bigfoot was spotted in one of our hike photos from last week. Take a look: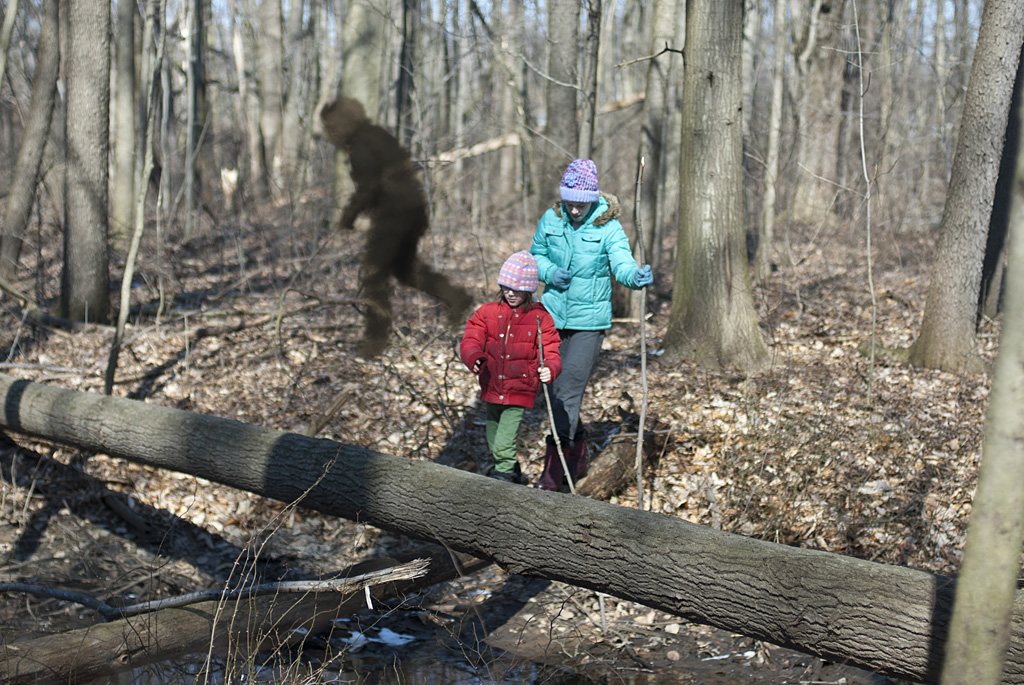 Svea and Brigitta will be performing in Dynamics Community Theater production of The Prince and the Pauper this weekend. Tickets are still available for both shows. The cost is $8 for adults, and 6$ for students and seniors. Show times are Friday and Saturday at 7:30 at the Tallmadge High School Auditorium. Please come out and show your support. To reserve seats, please call 330-217-1227 or email dynamics@tallmadgeschools.org.