Put-In-Bay: the Mos Eisley of Ohio
7-15-2012 ~ Blog #462
(David & Joan)
At 11:00 am we left for a one day excursion at Put In Bay. Really it is South Bass Island in Lake Erie, but everyone calls it Put In Bay because that is the largest town on it. We won free round trip tickets on the ferry that takes you across the three miles or so from Port Clinton to the island, so we decided to go. We took our bikes over instead of paying to take our car. Most people leave their cars on the mainland and rent golf carts or bikes on the island. We figured the reason they do this is either to save money on the ferry ride or so that when they drink too much, they only crash a 15 mile an hour vehicle. We were amazed at the sheer number of people partying in the middle of the day. There were hundreds of boats docked, sometimes three or four across and people were just drinking, sunning and playing music. One boat we walked by had "Sweet Caroline" by Neil Diamond on repeat so it played over and over as we walked by while the owners sang at the top of their lungs. But as we hopped on our bikes and rode around to the other areas of the island, we felt more at home. We went to Perry's Cave - a cave with dripping stalactites, discovered by Commodore Perry during the War of 1812 and Perry's Monument. We also went to the state park where the girls began wading in the water and ended up swimming in their clothes. All in all, the girls had a really great time. It was a fine family adventure and we got our of there and back on the mainland by 8:00pm for our two hour ride home. On the way home, we stopped to buy some locally grown produce to get gas on the Turnpike where we were treated to a fireworks show. Somewhere in Cleveland (maybe the Indians' game) was having a pretty good display. We got out of the car and watched it for a few minutes and then headed home, arriving exhausted at 11:00pm.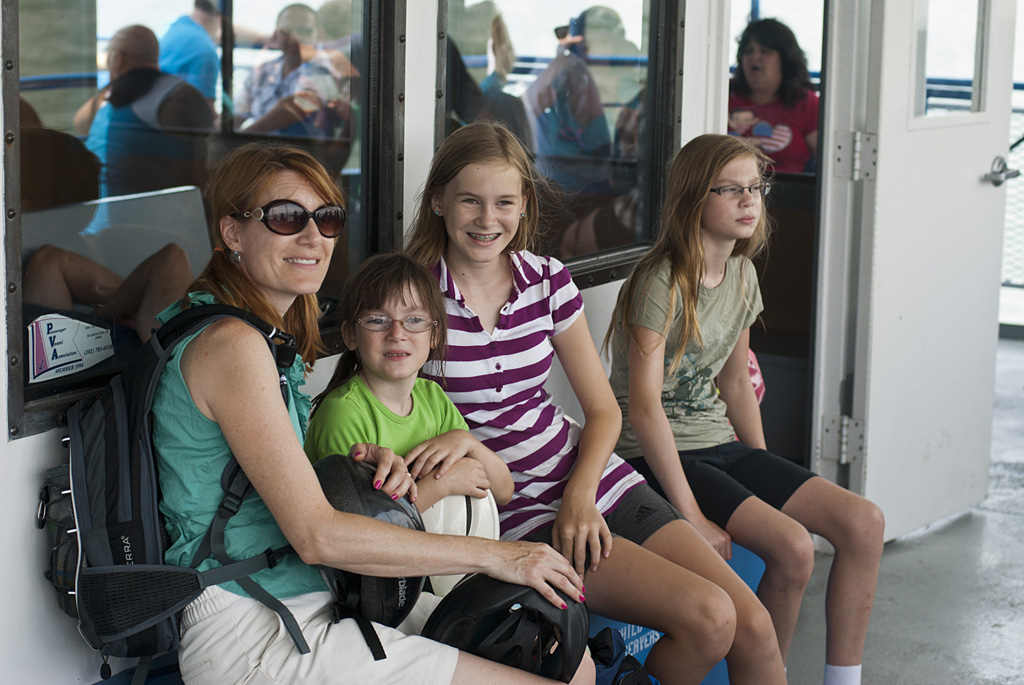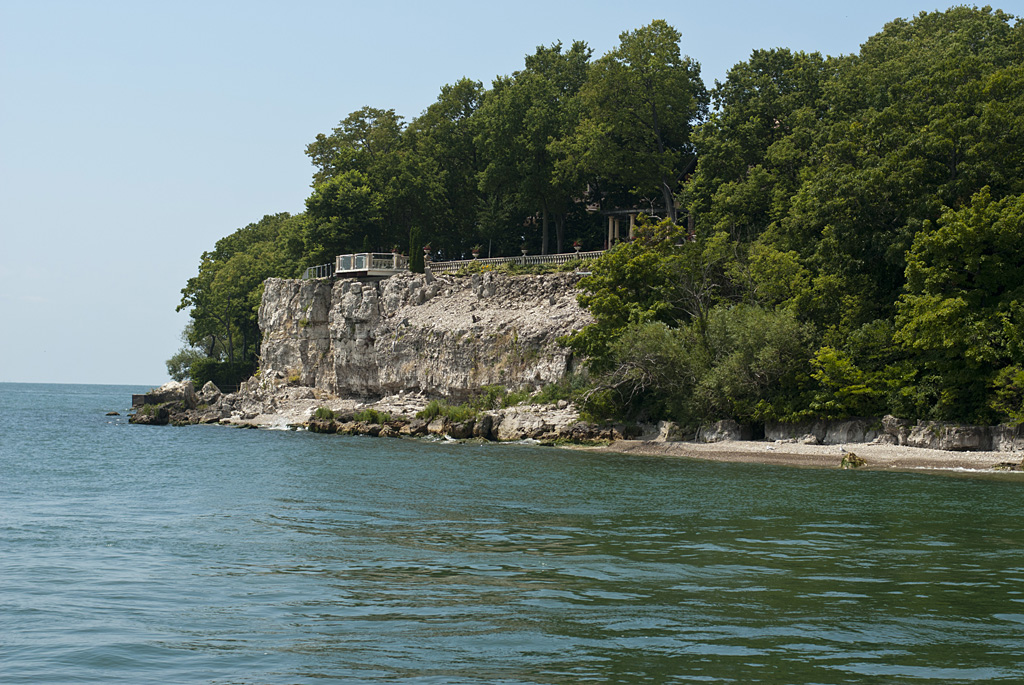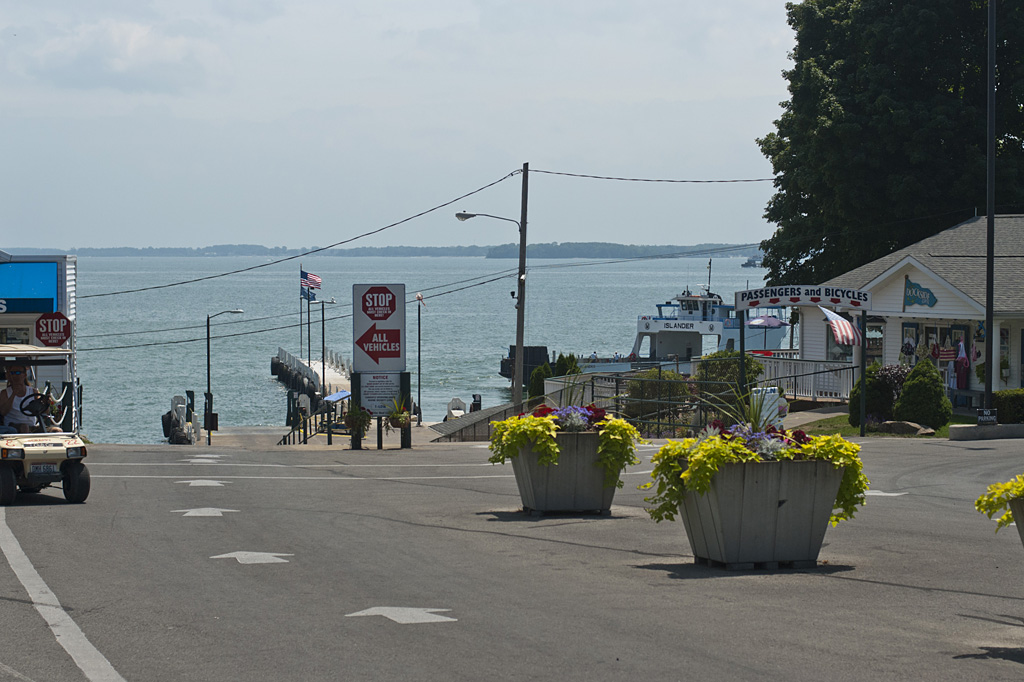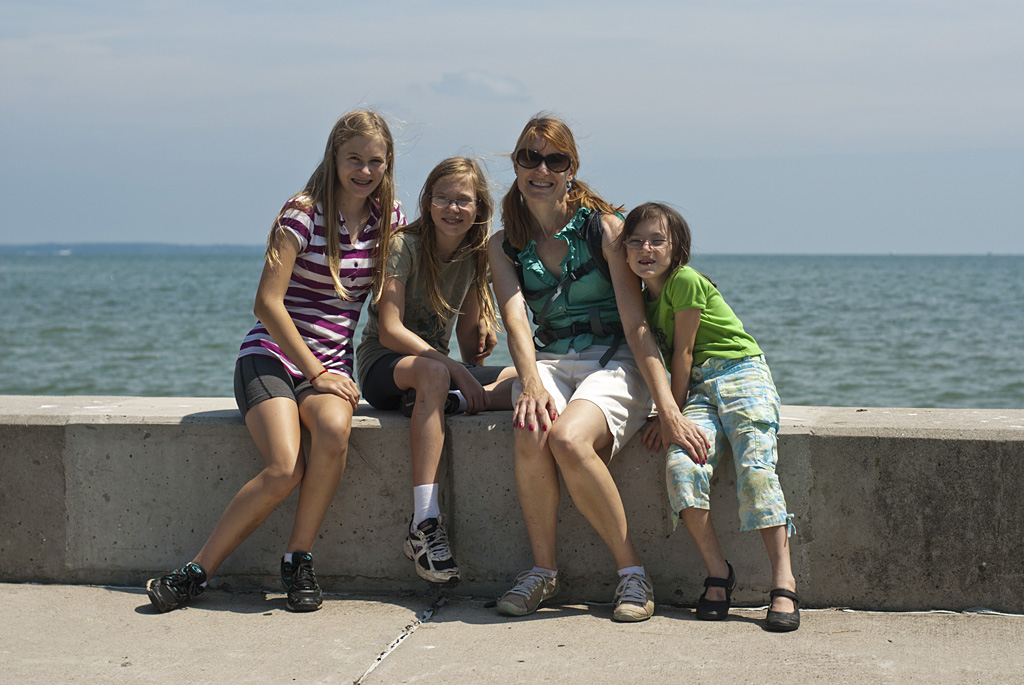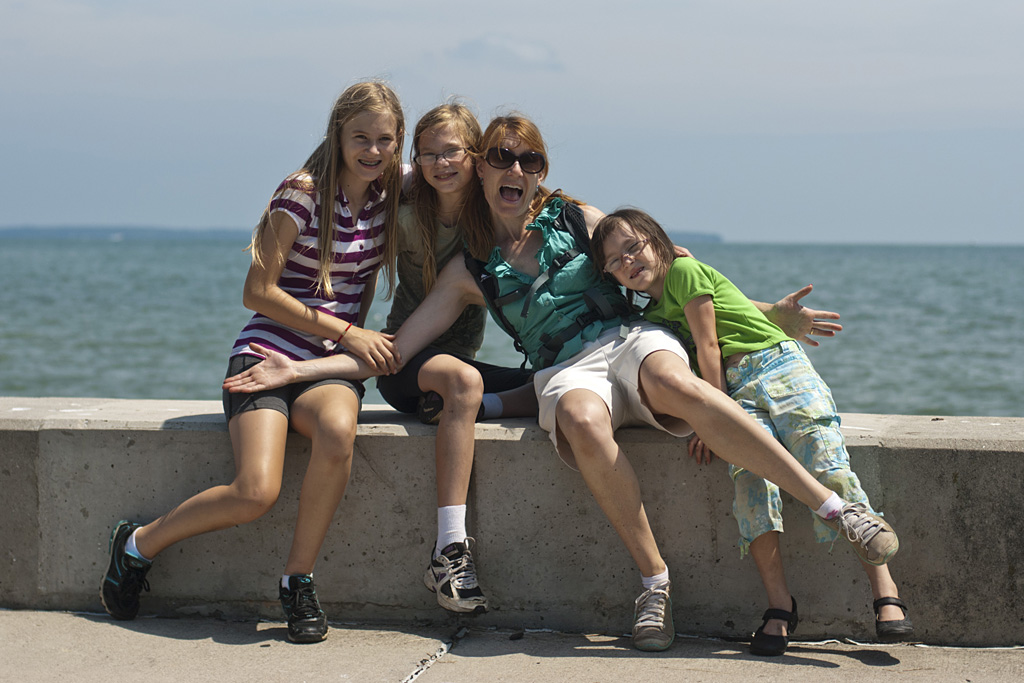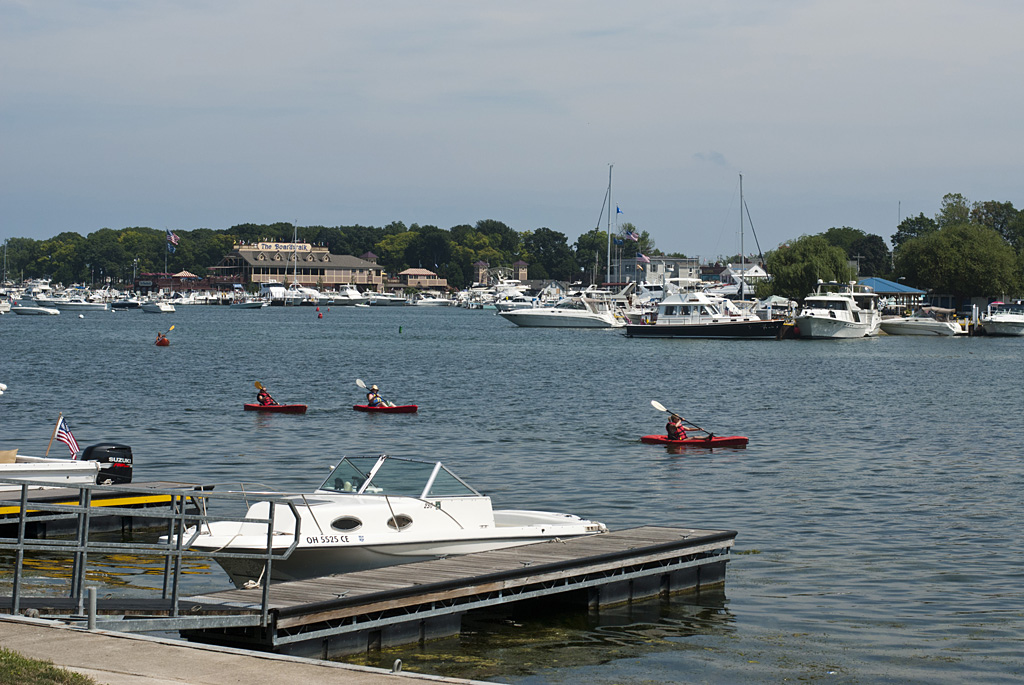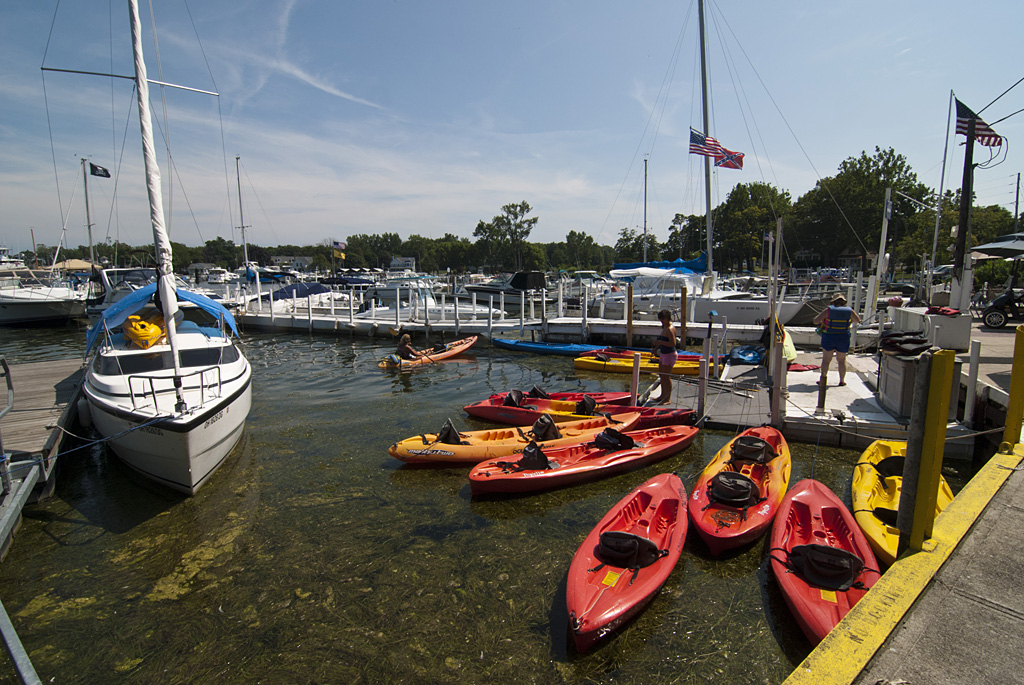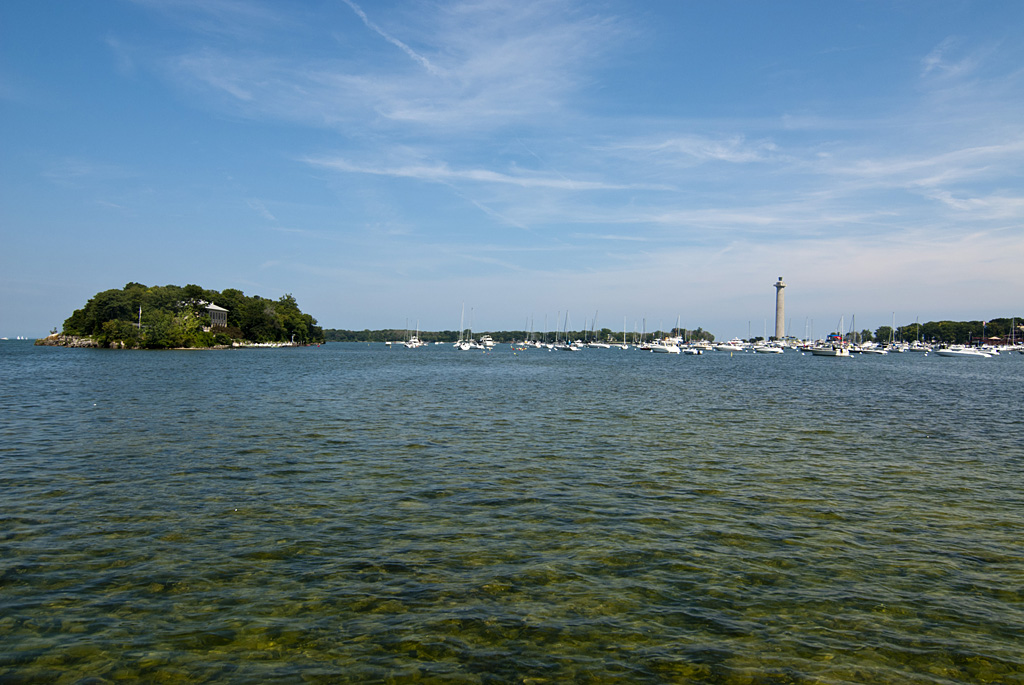 Perry's Cave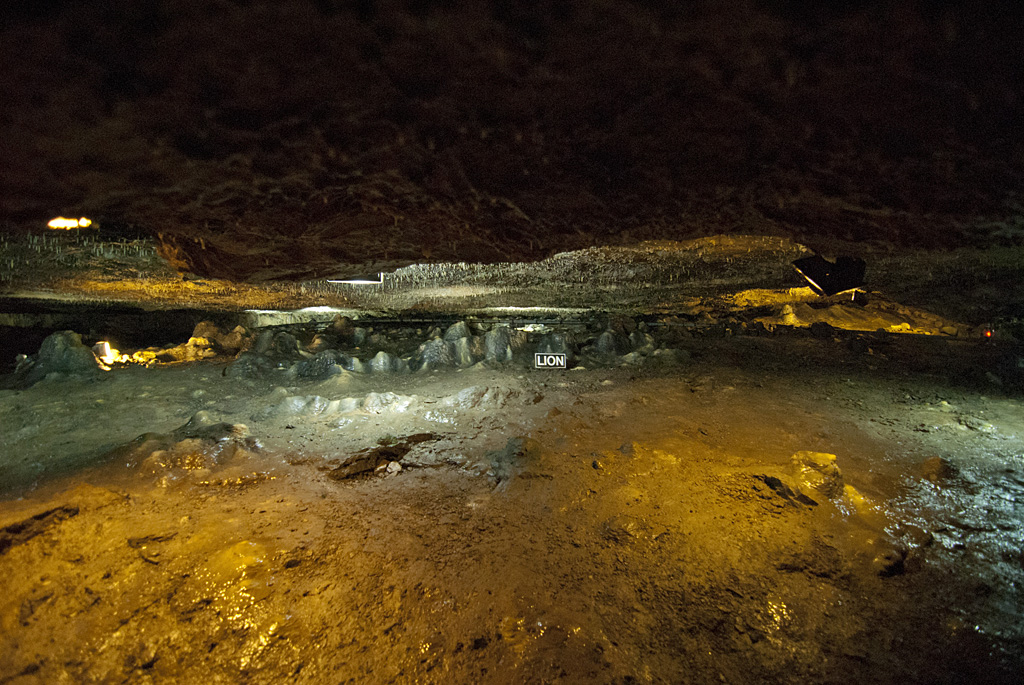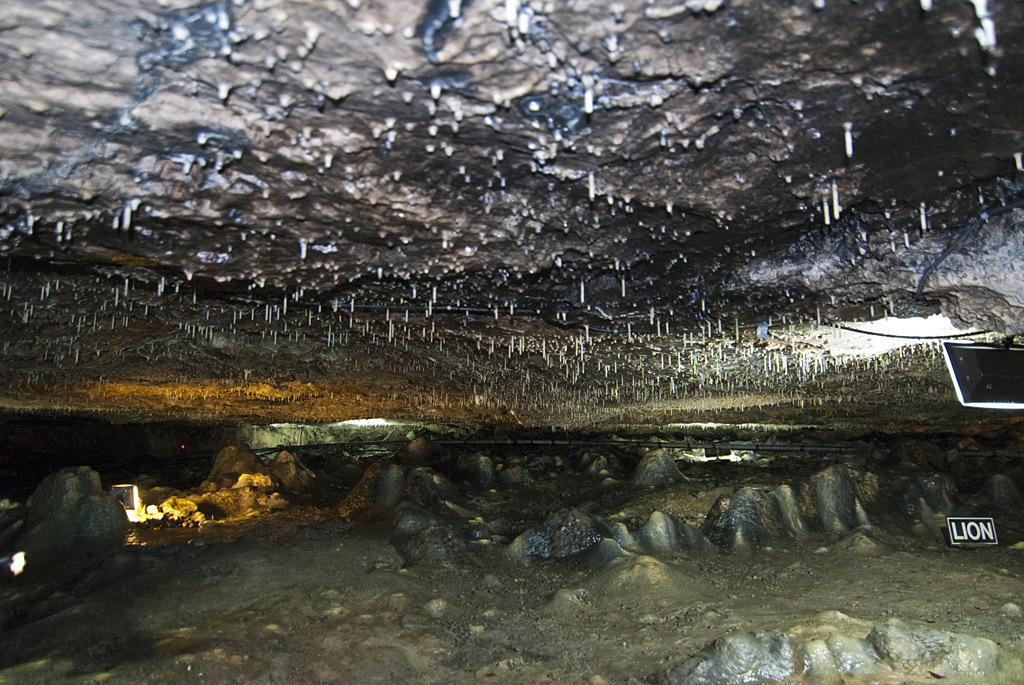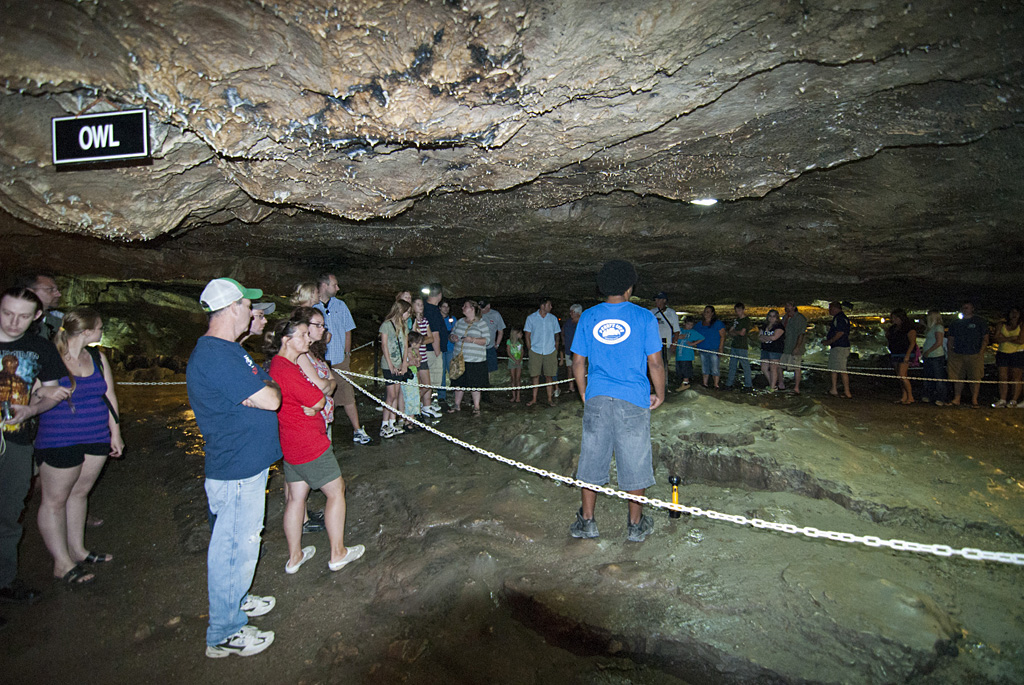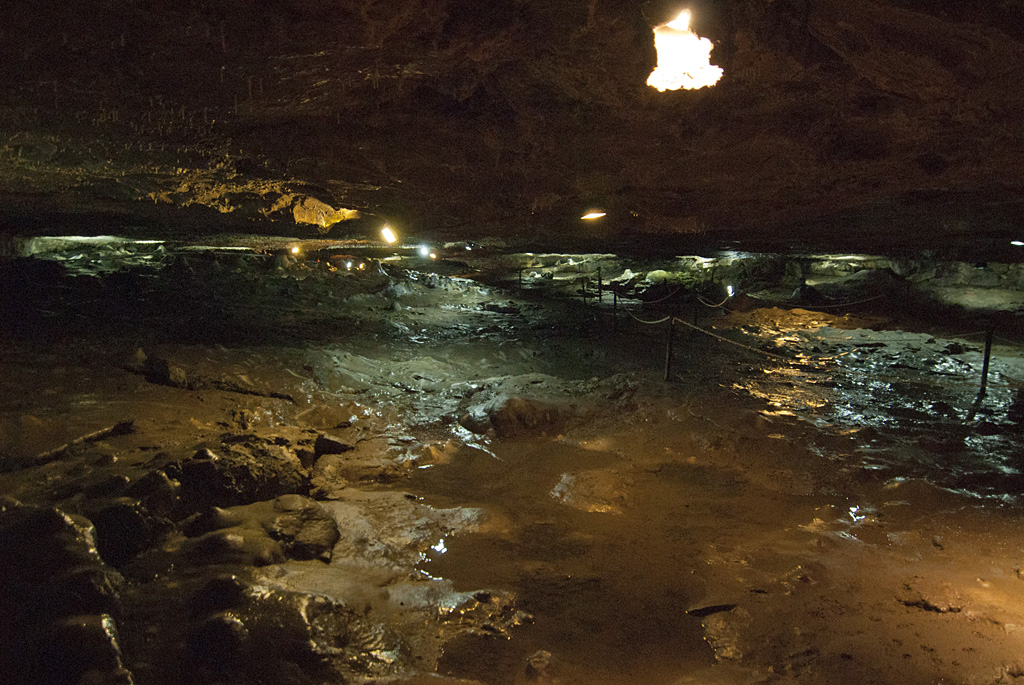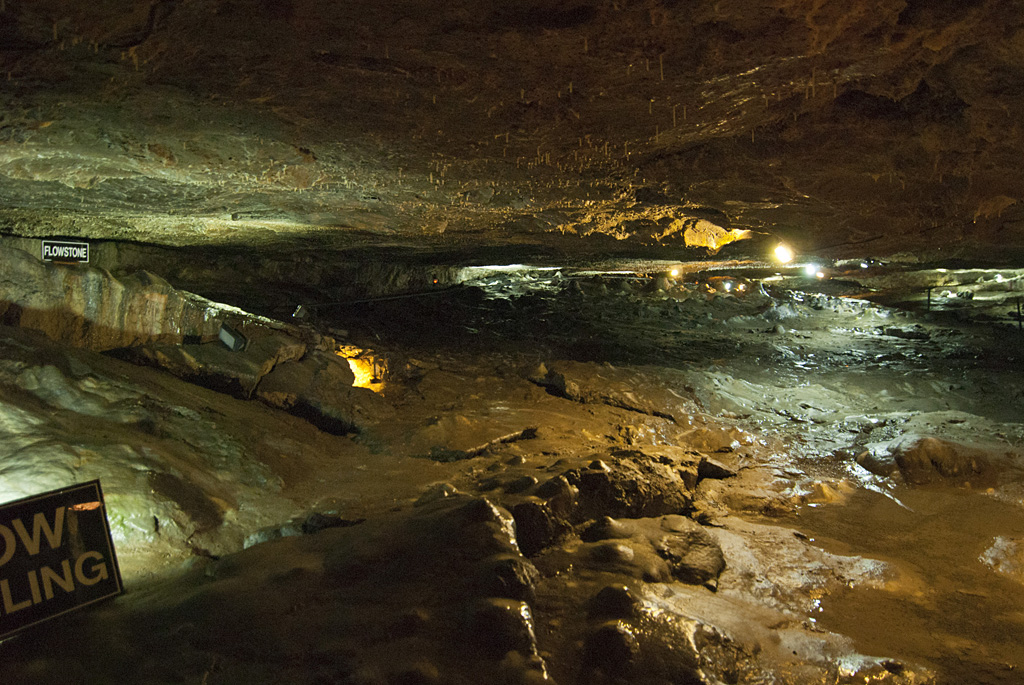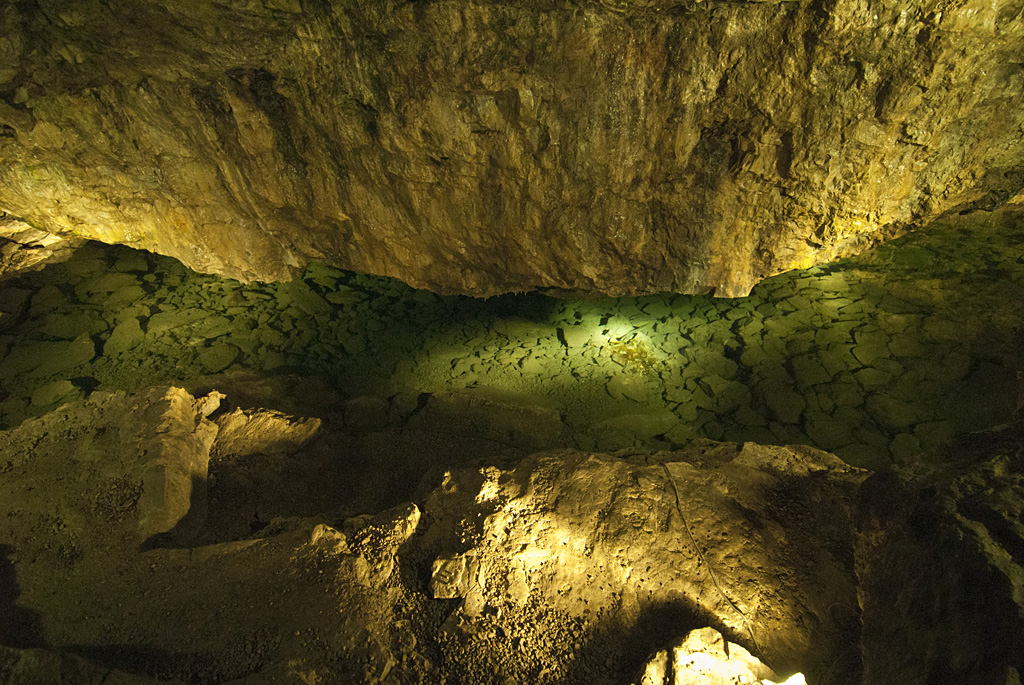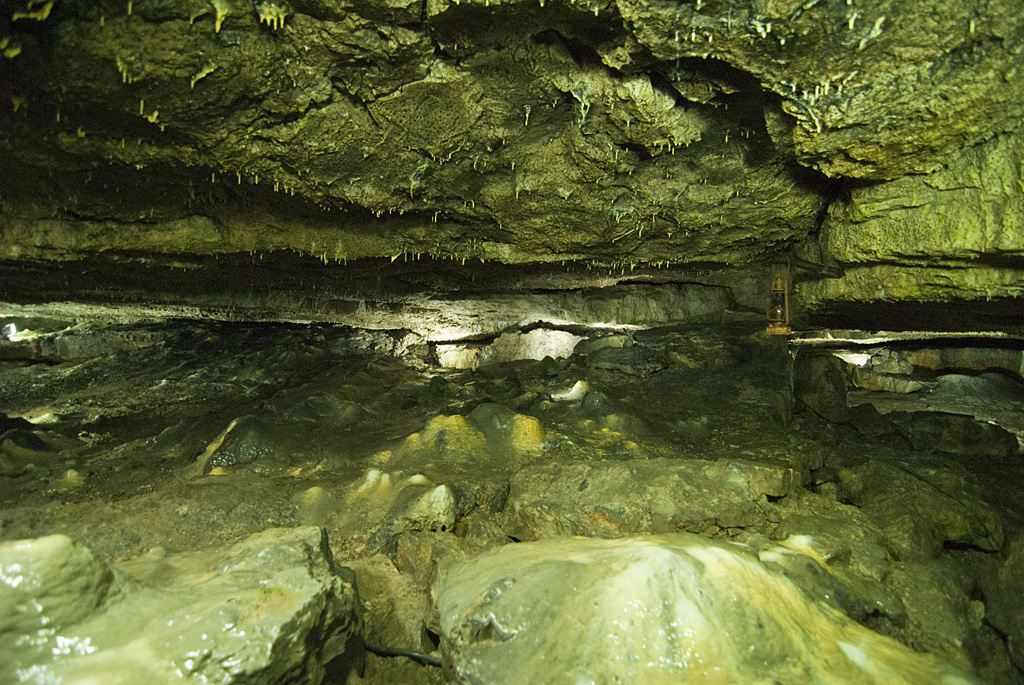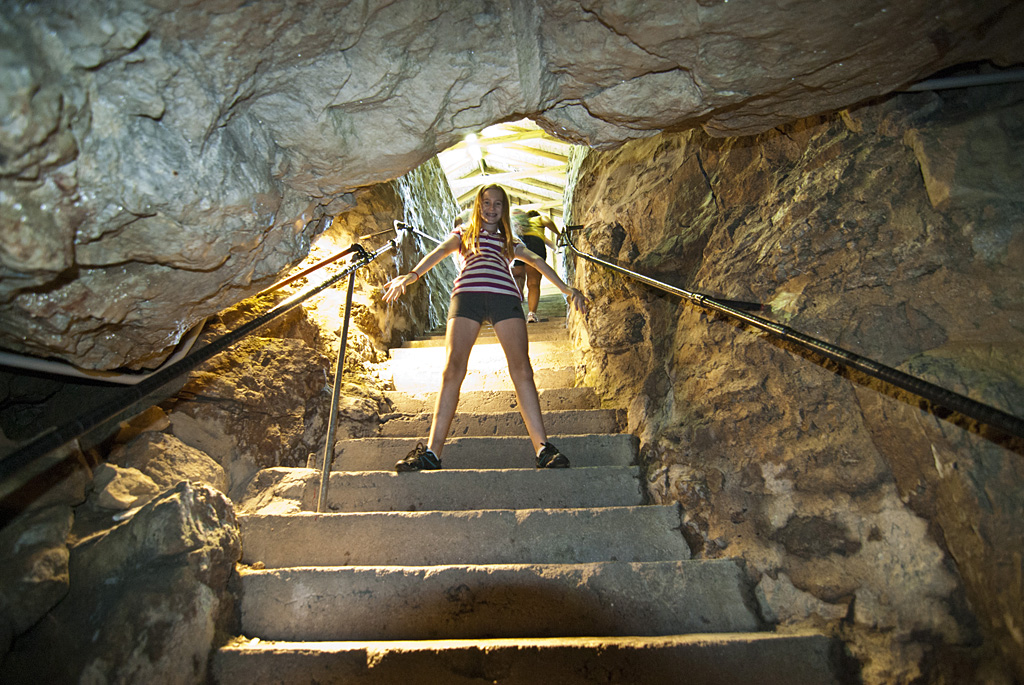 Put In Bay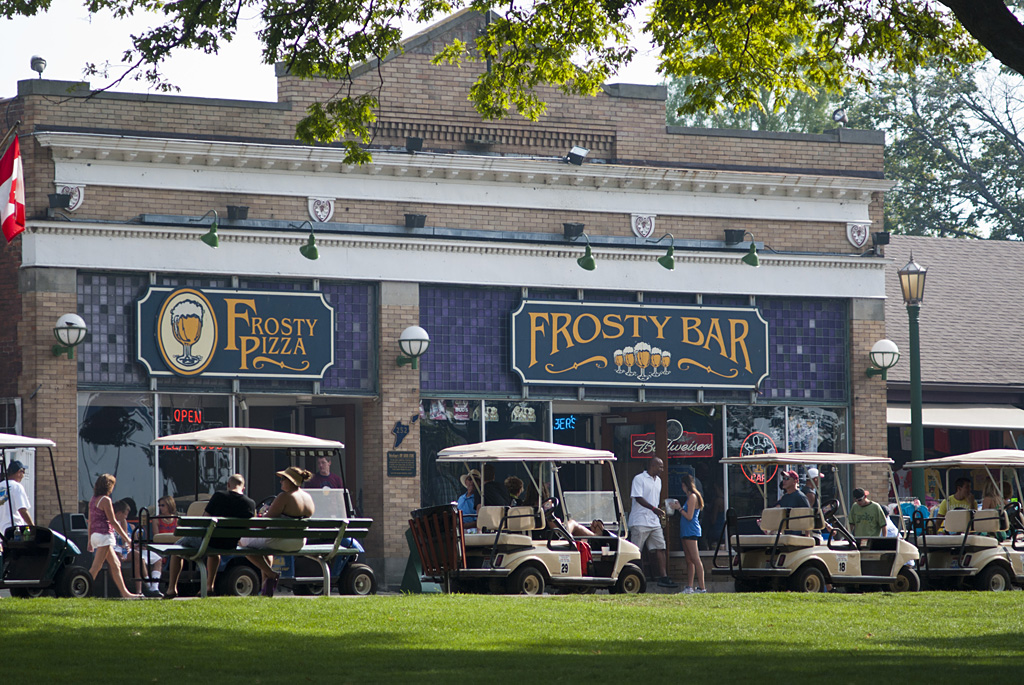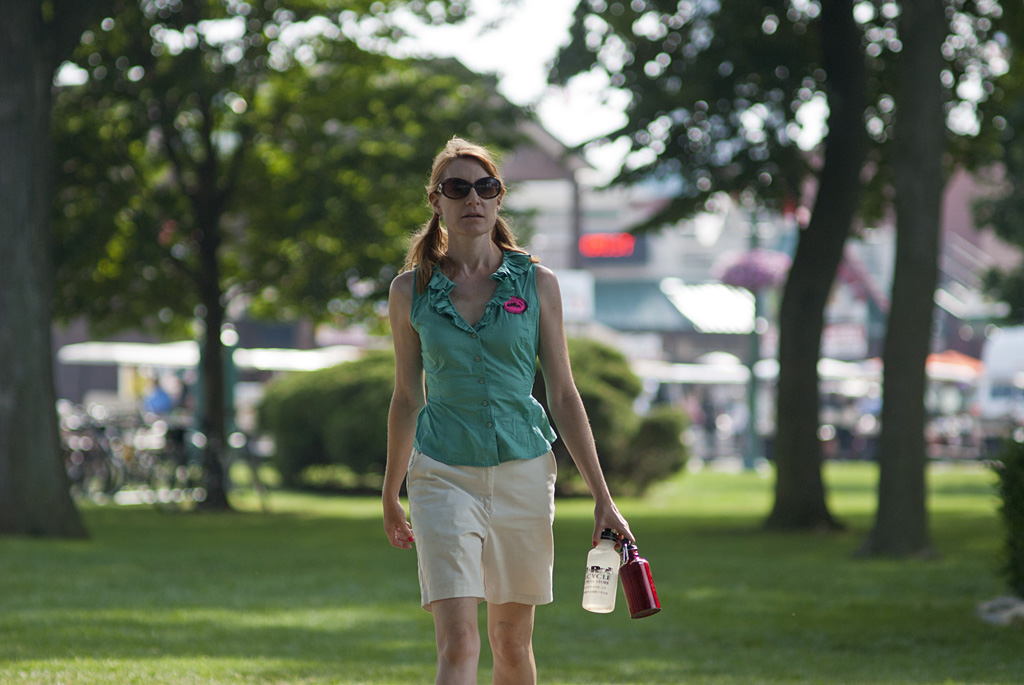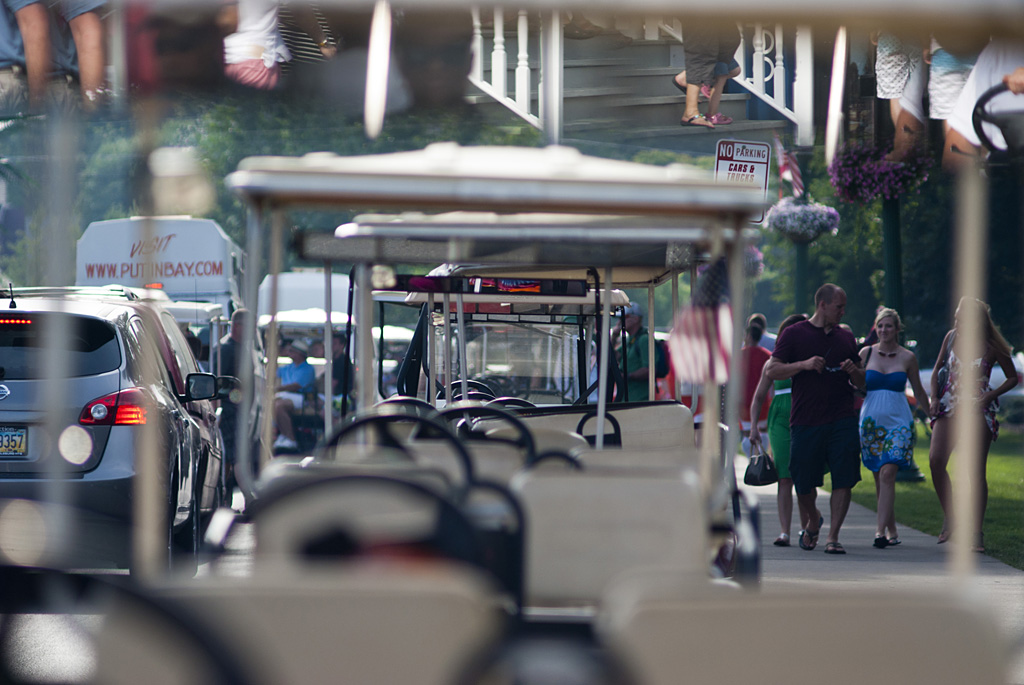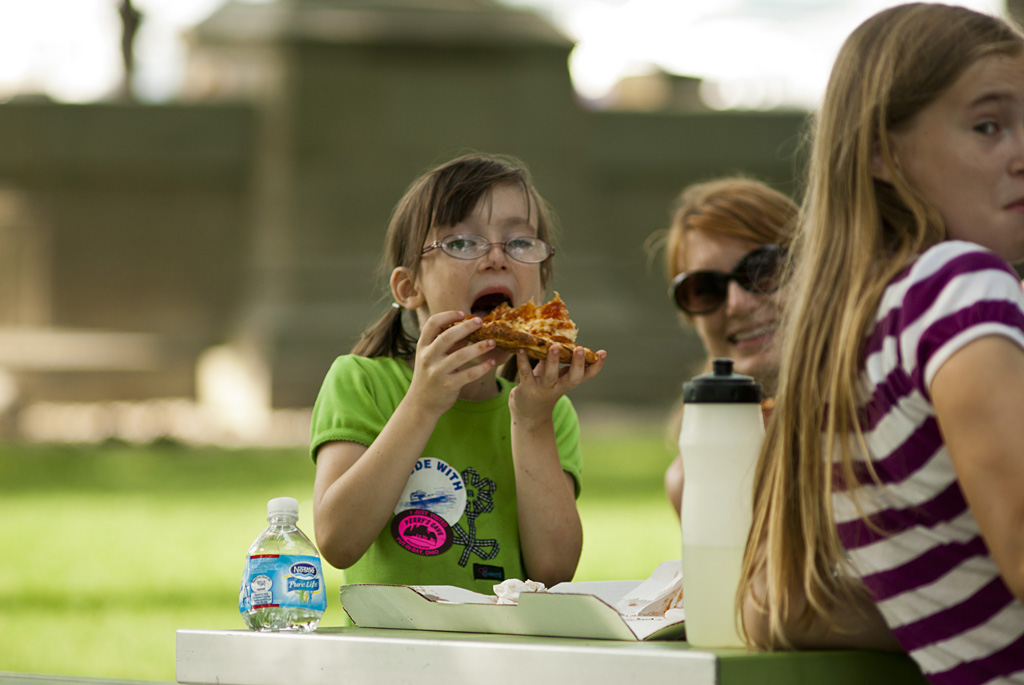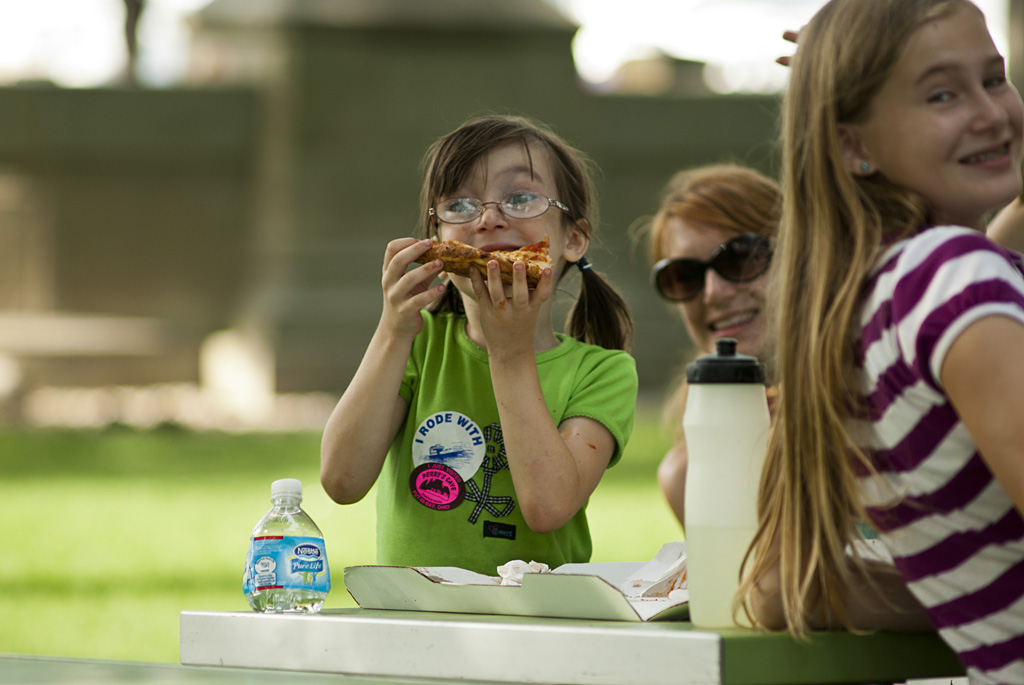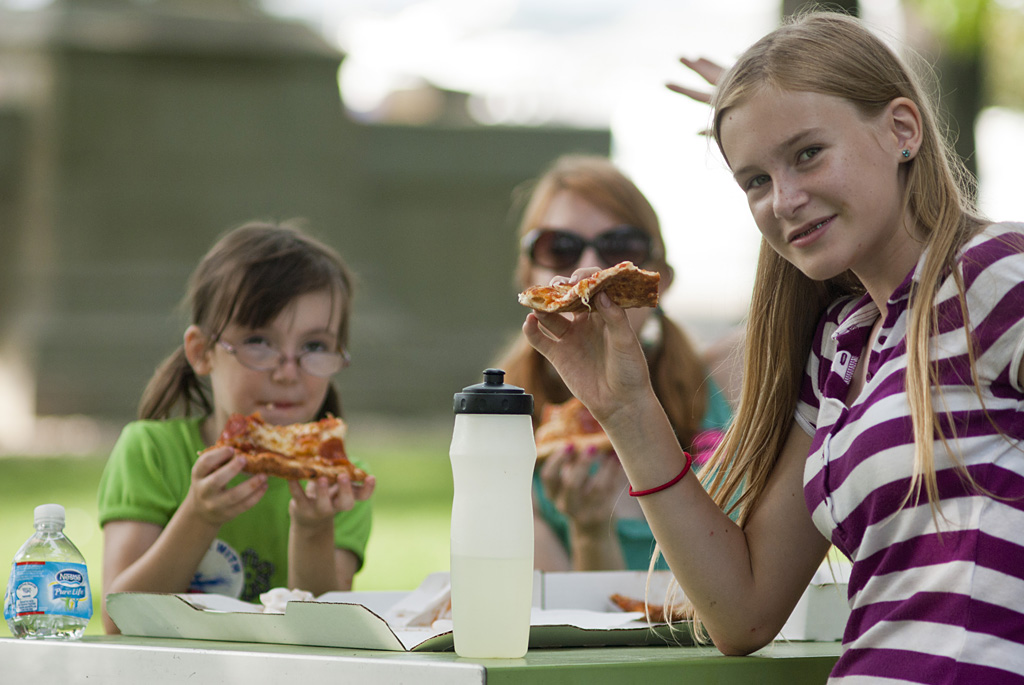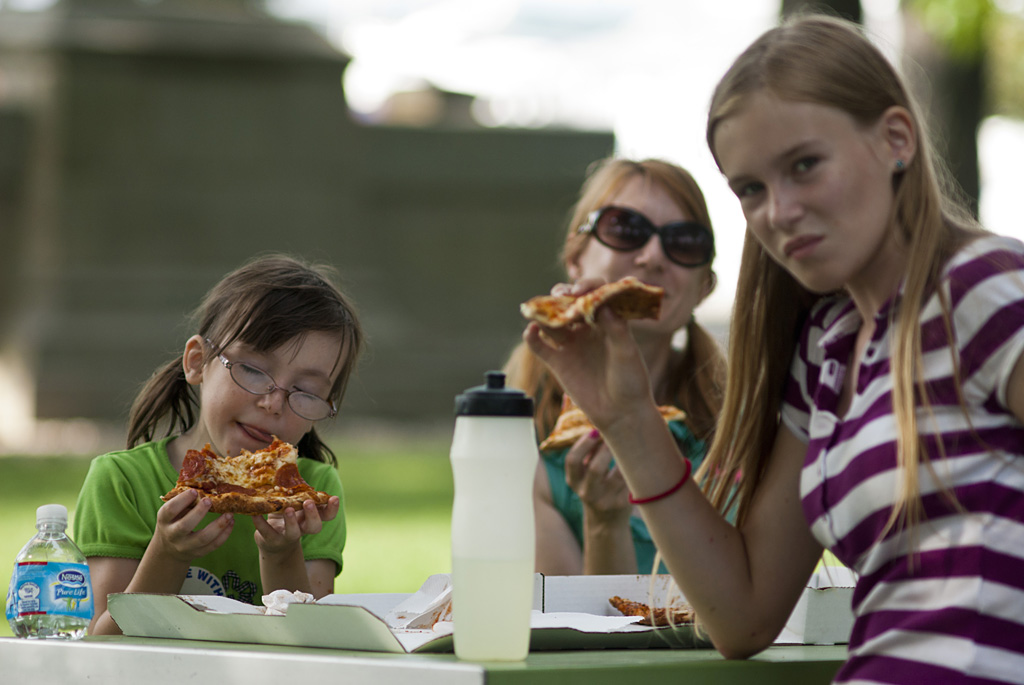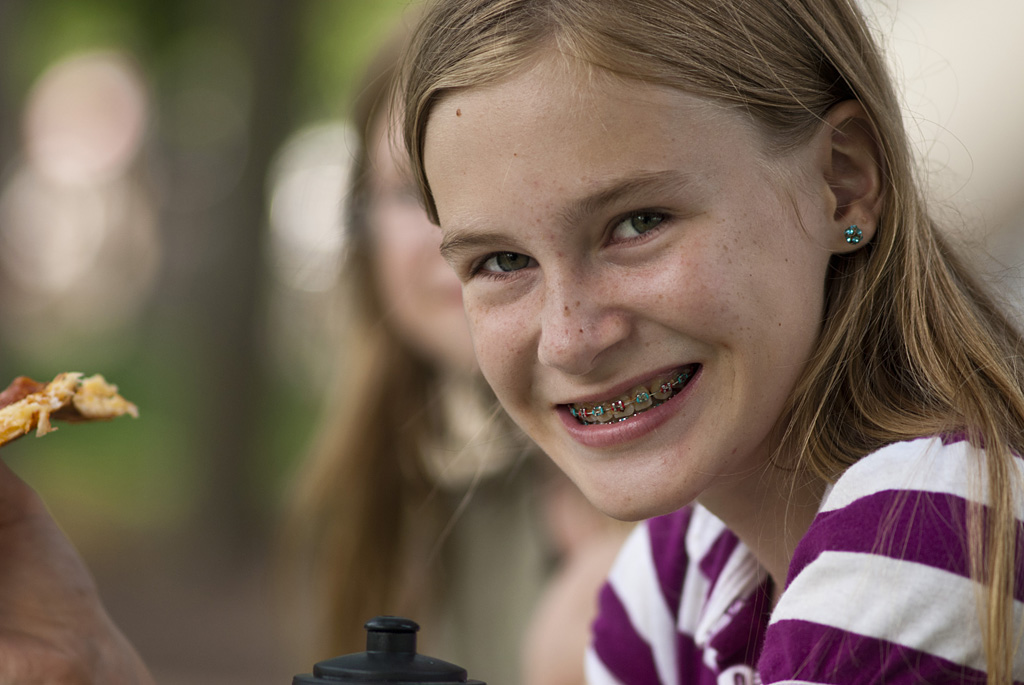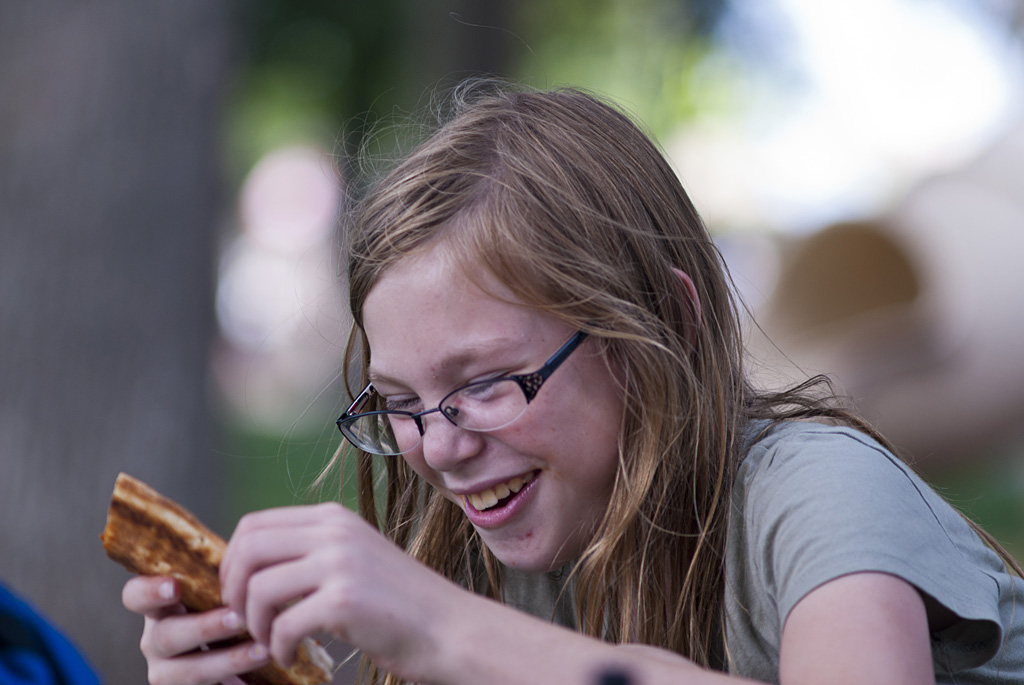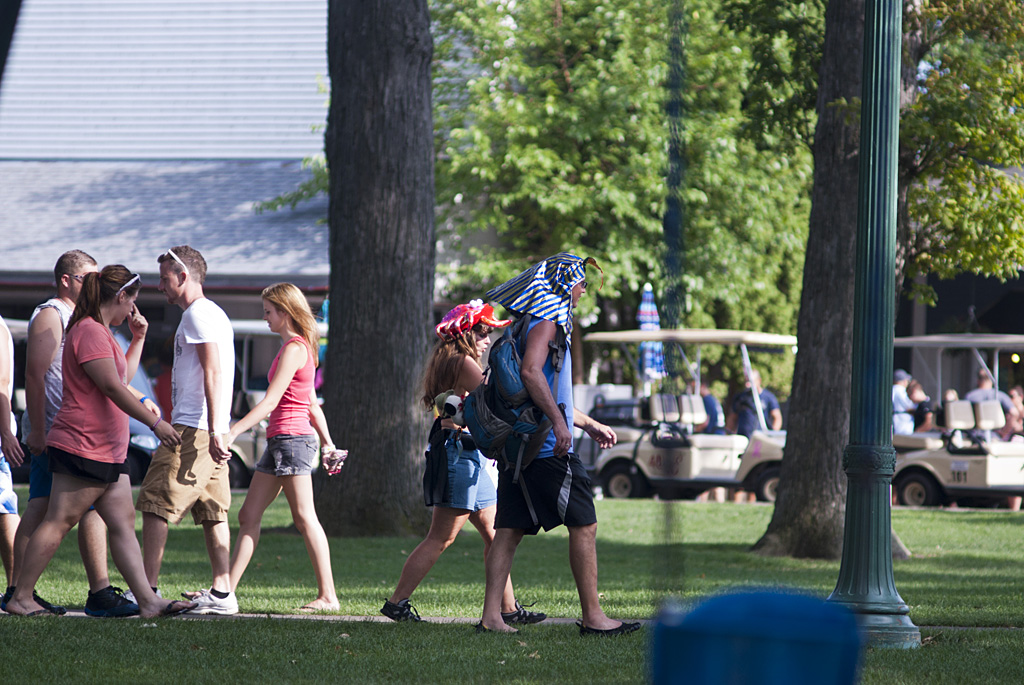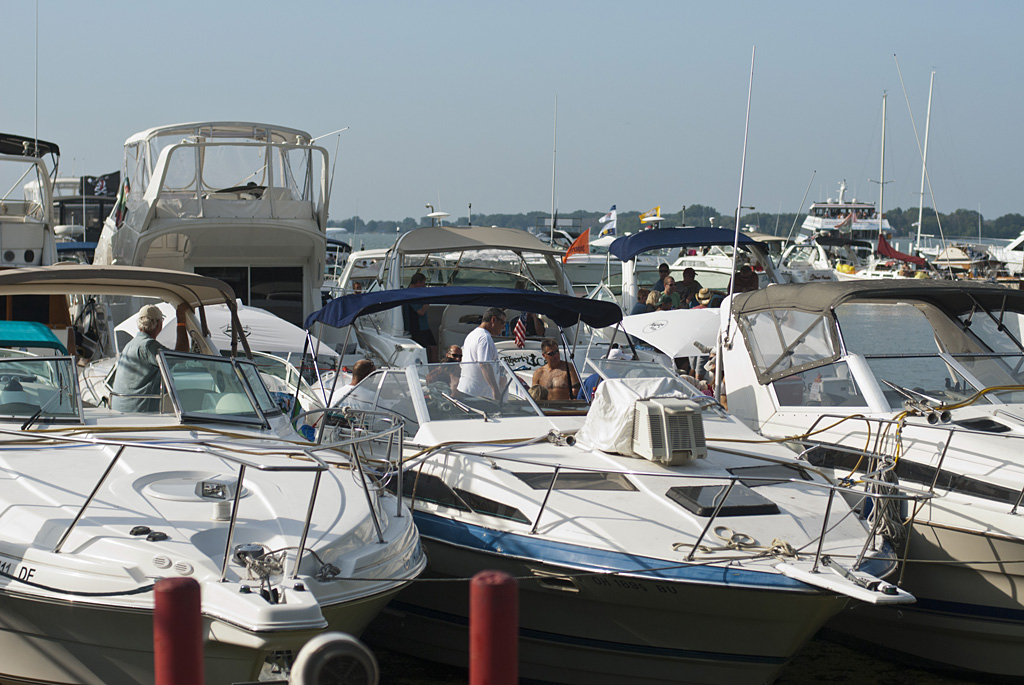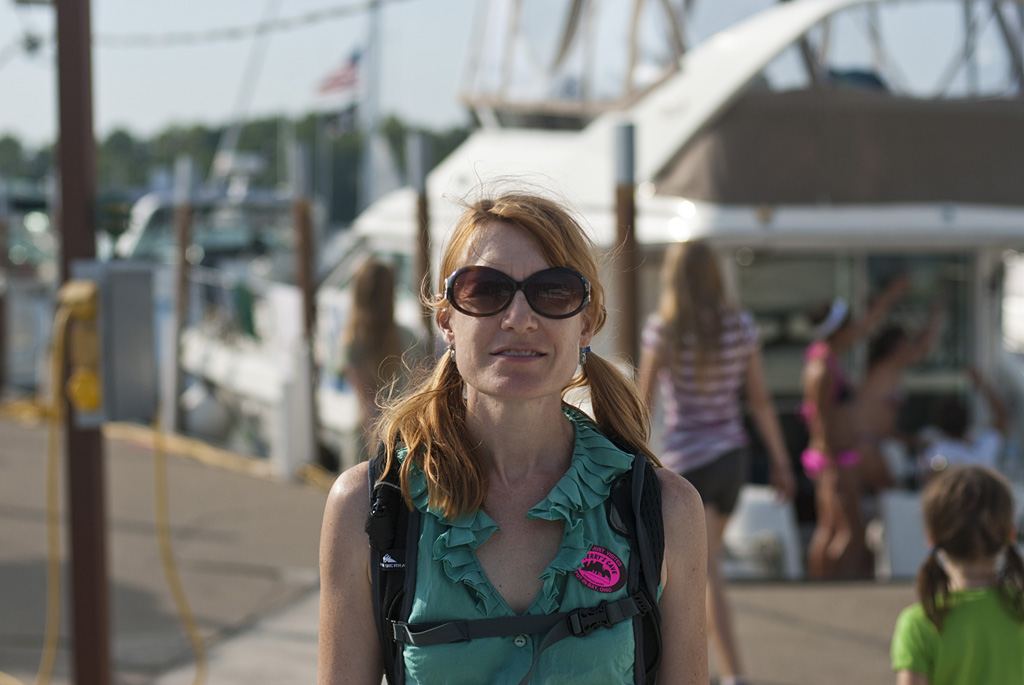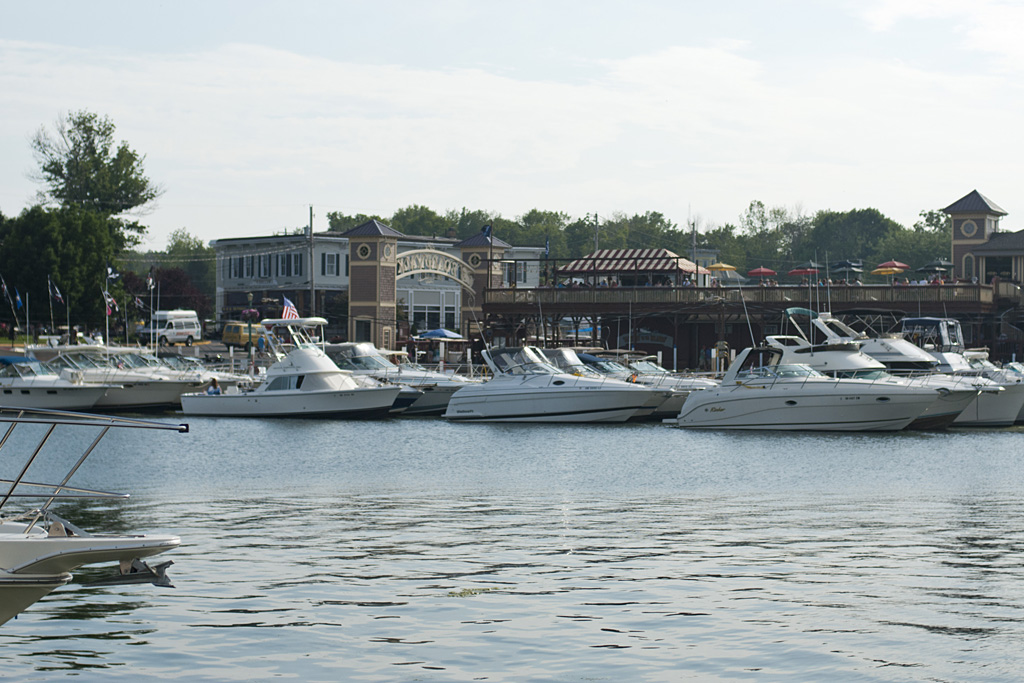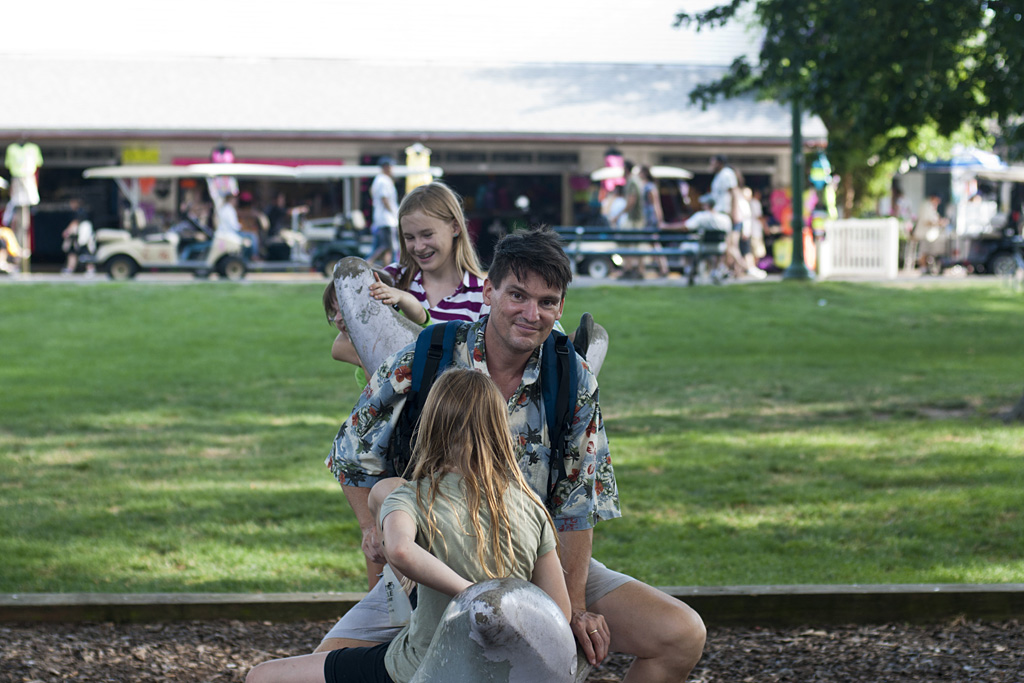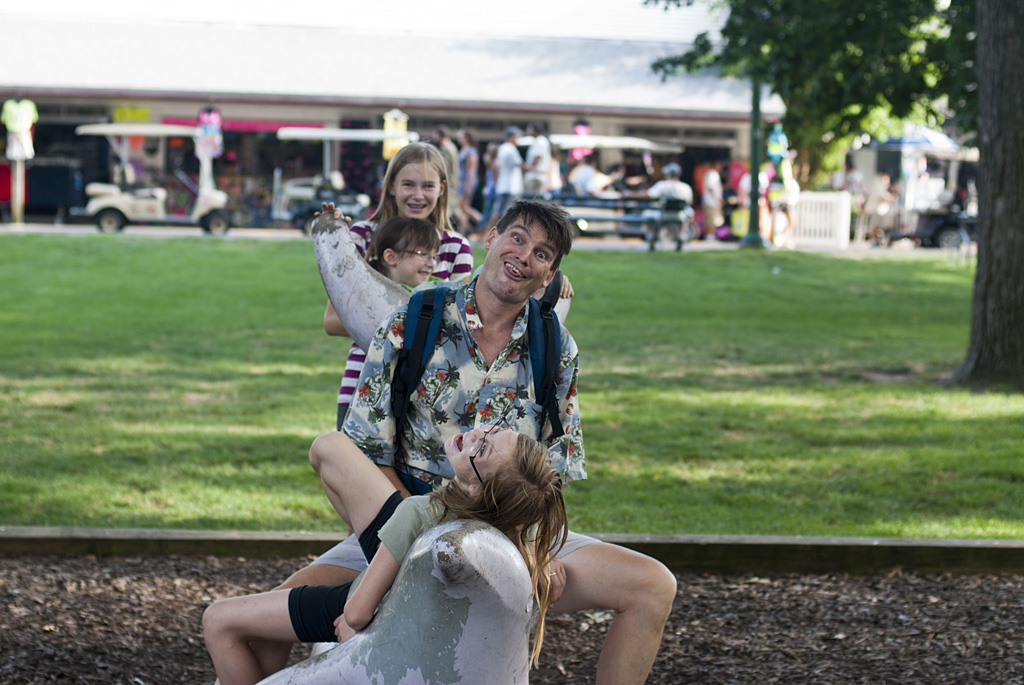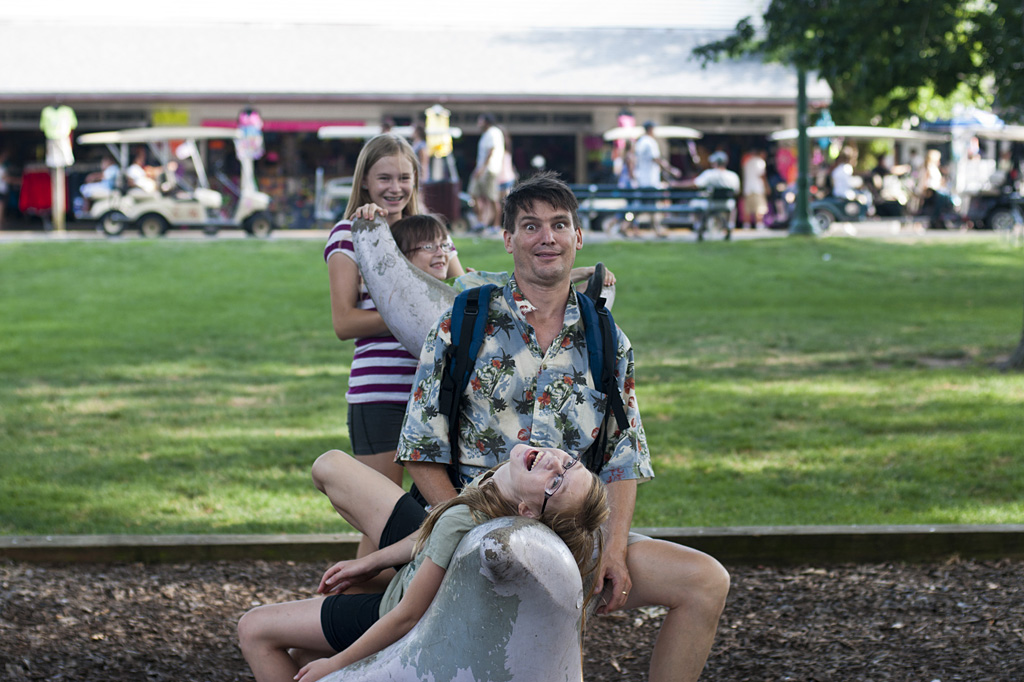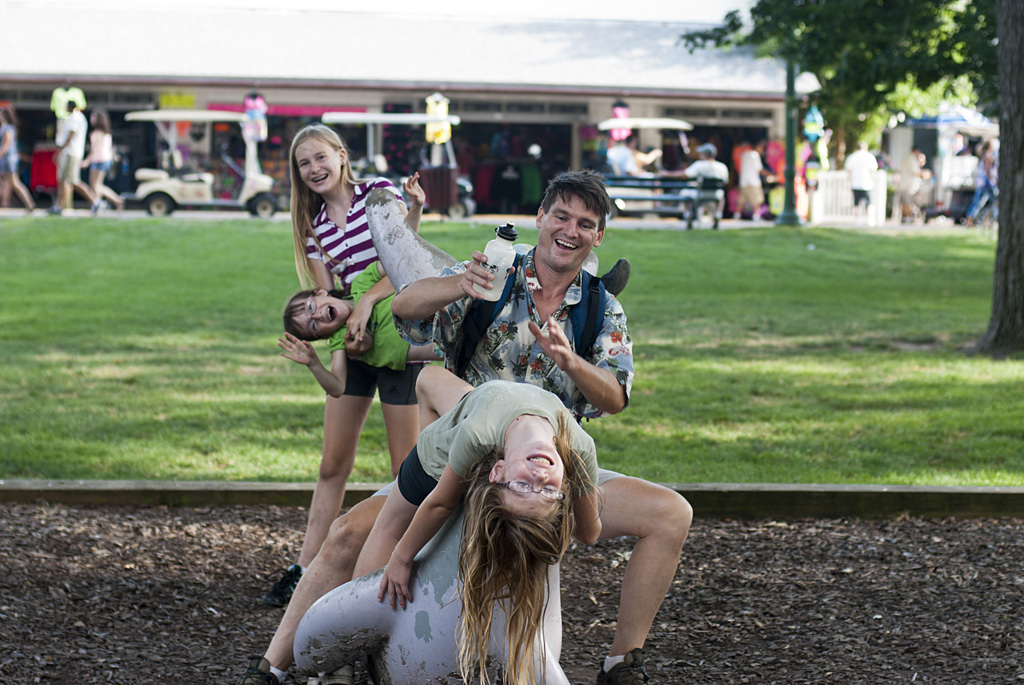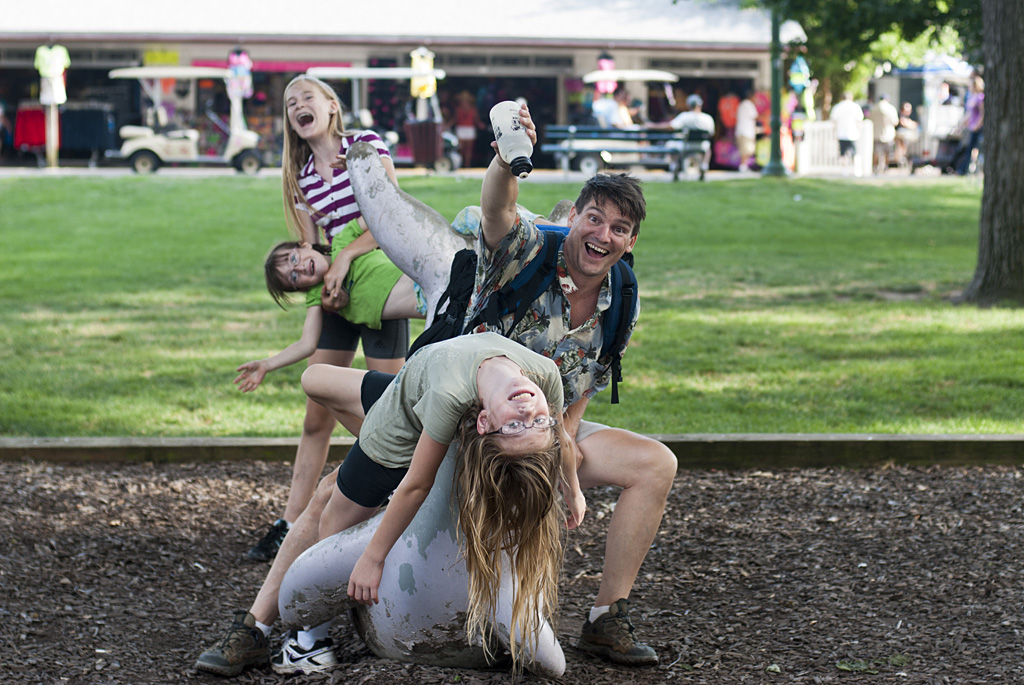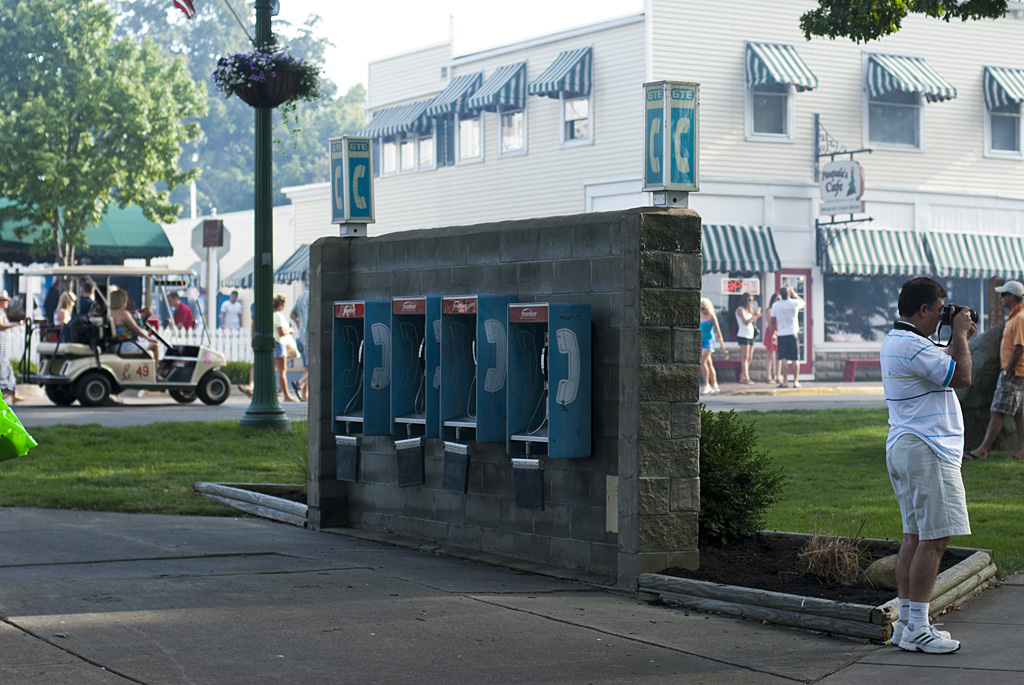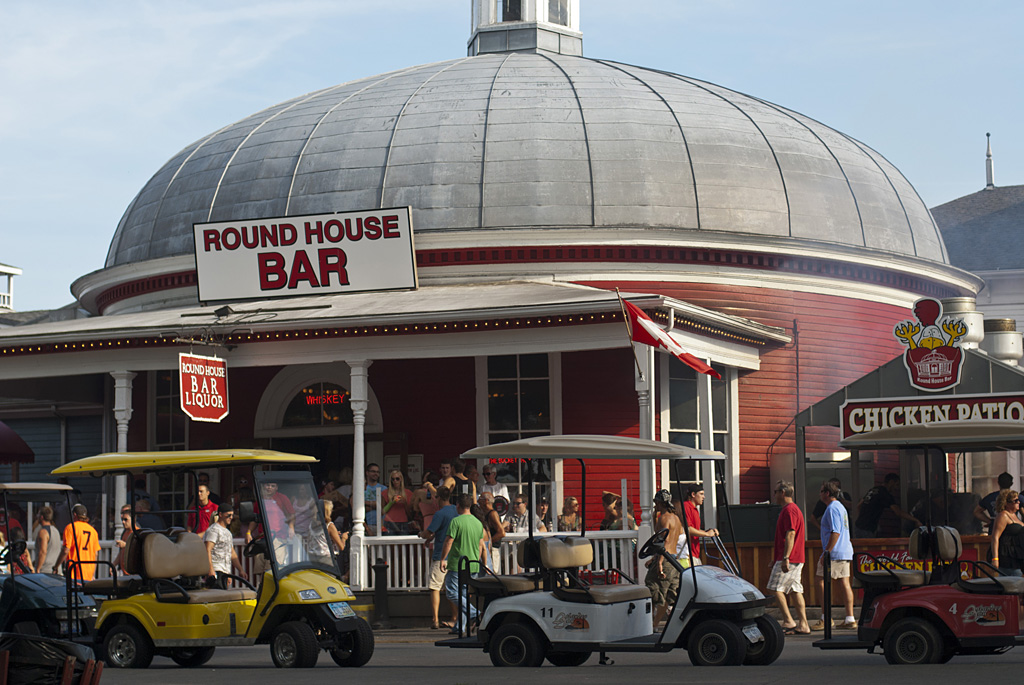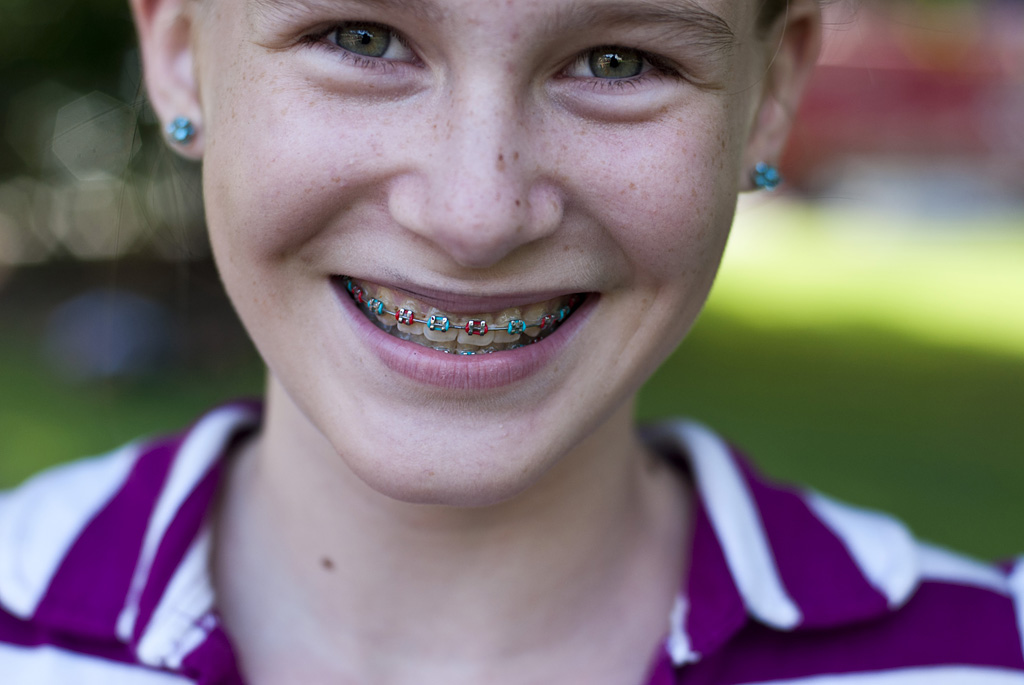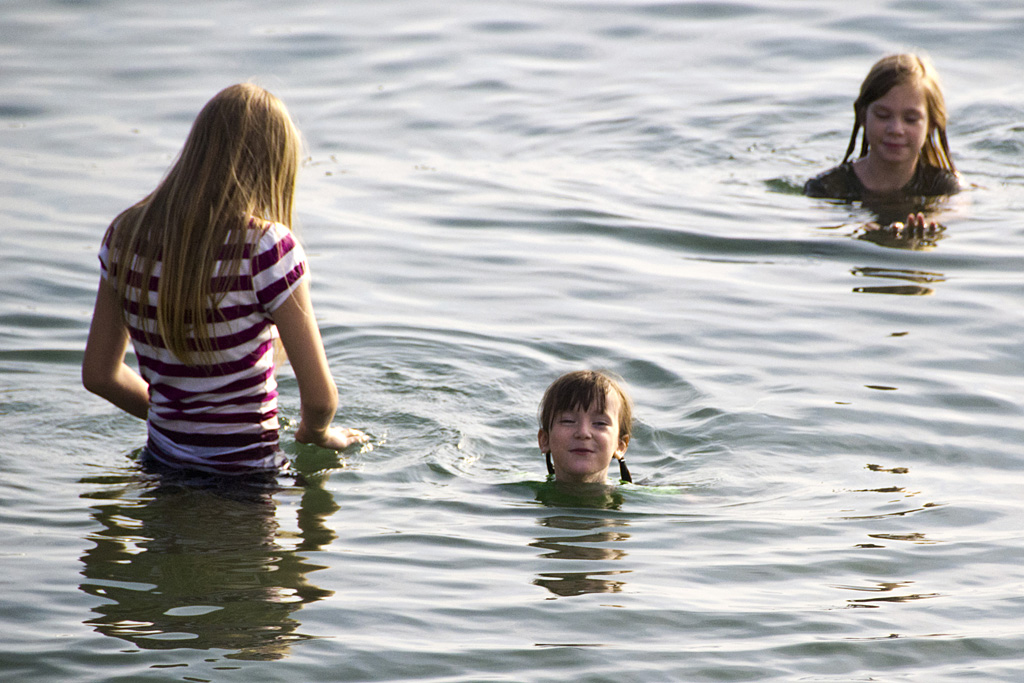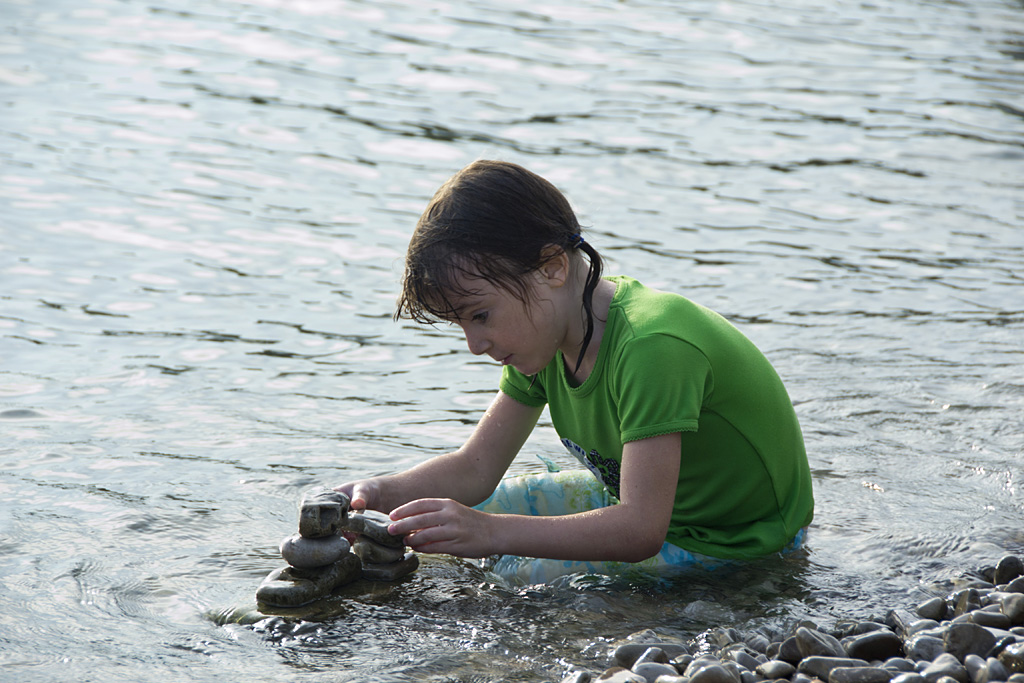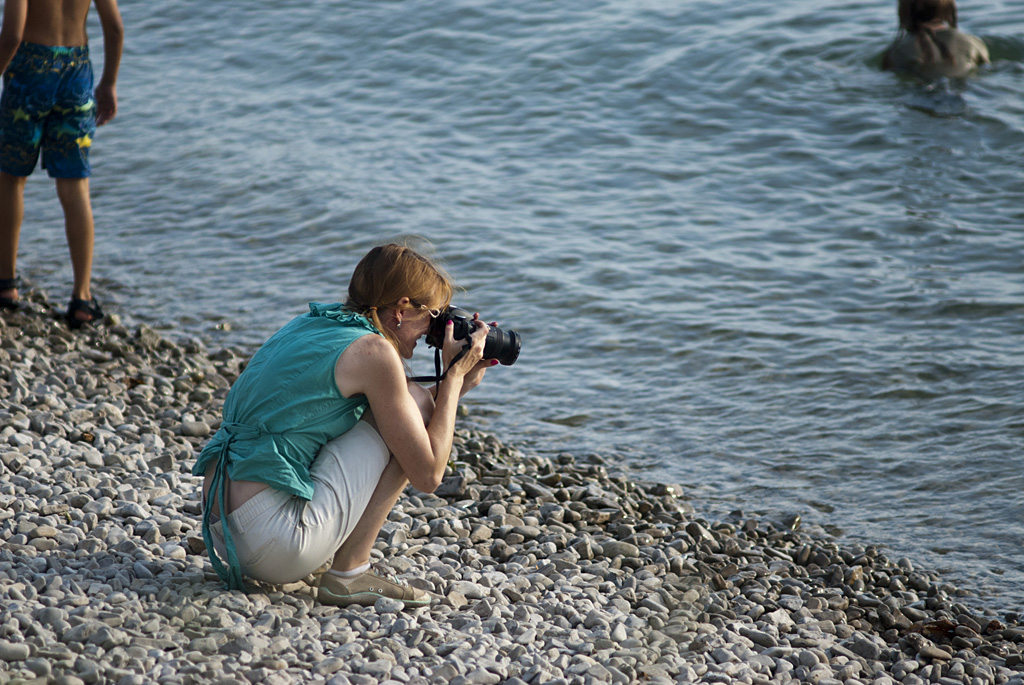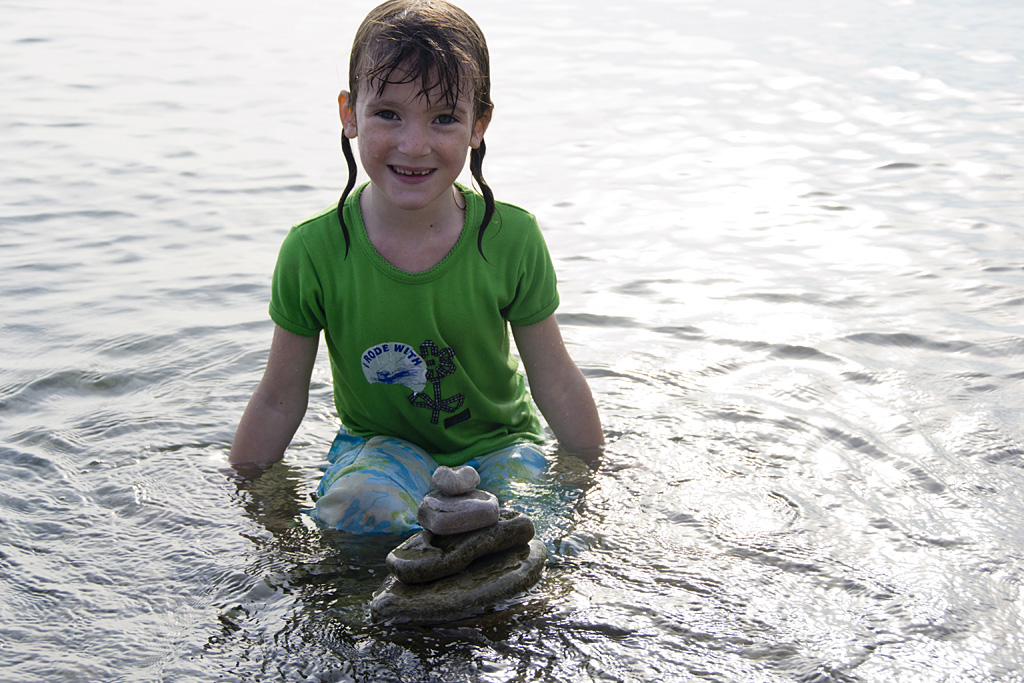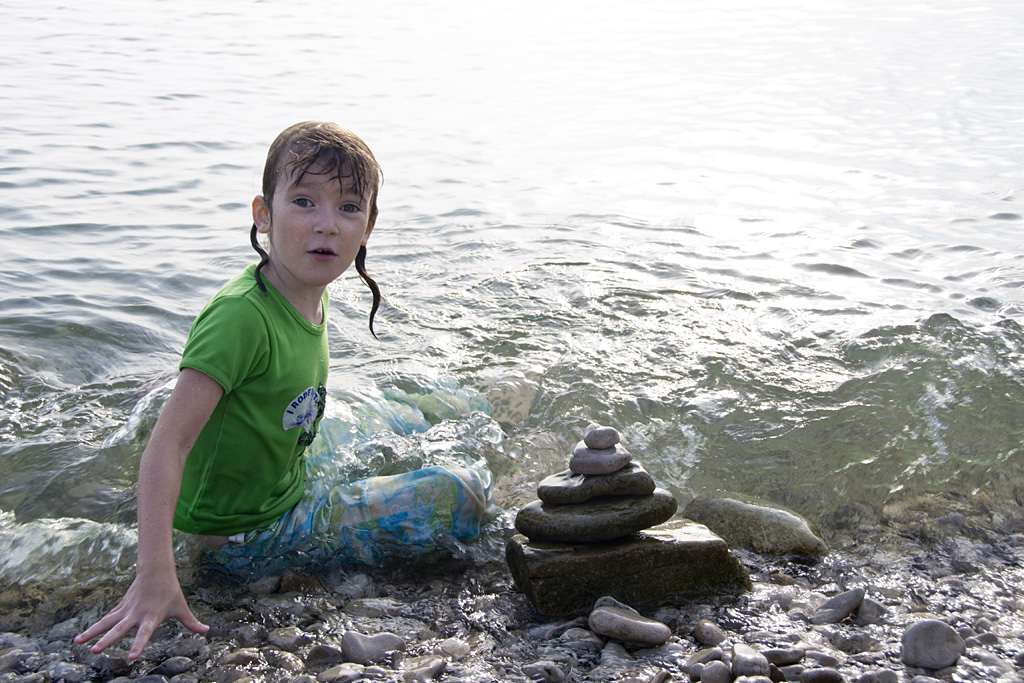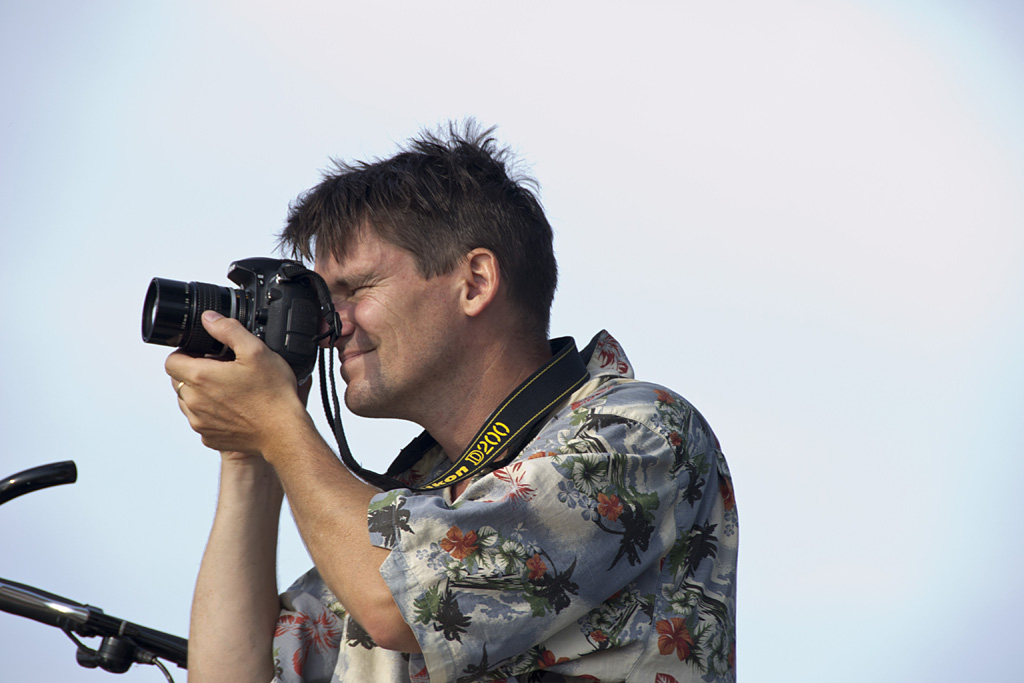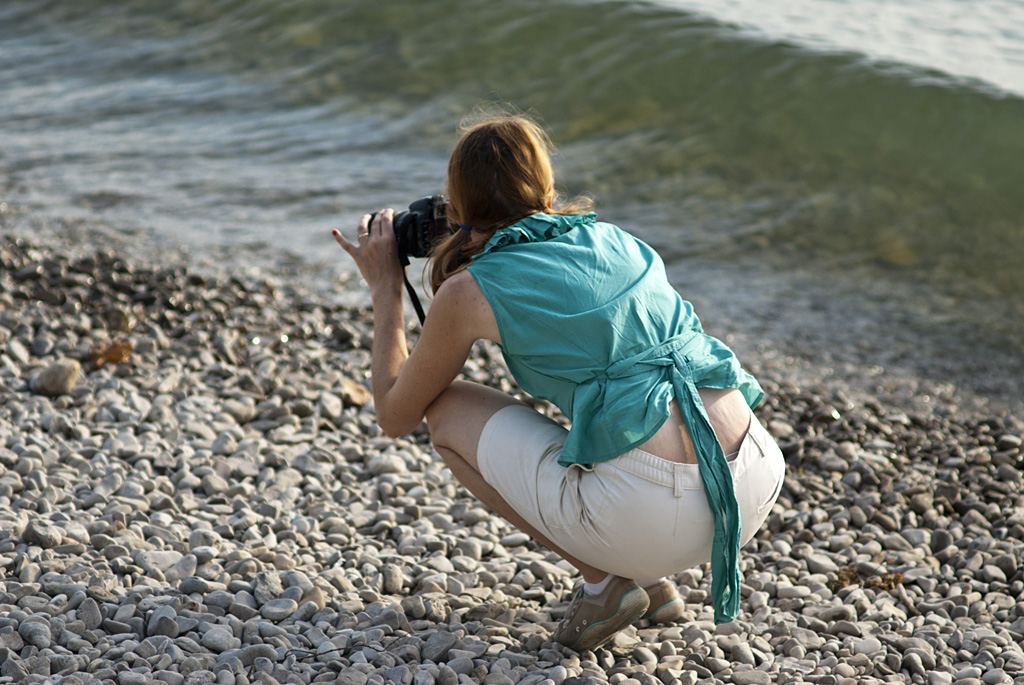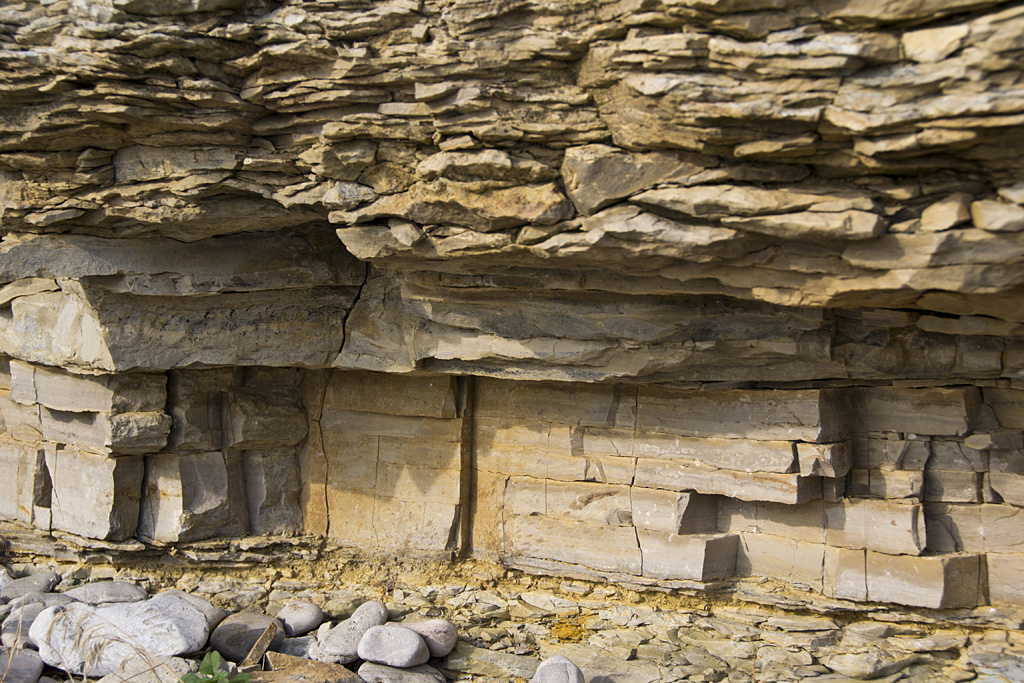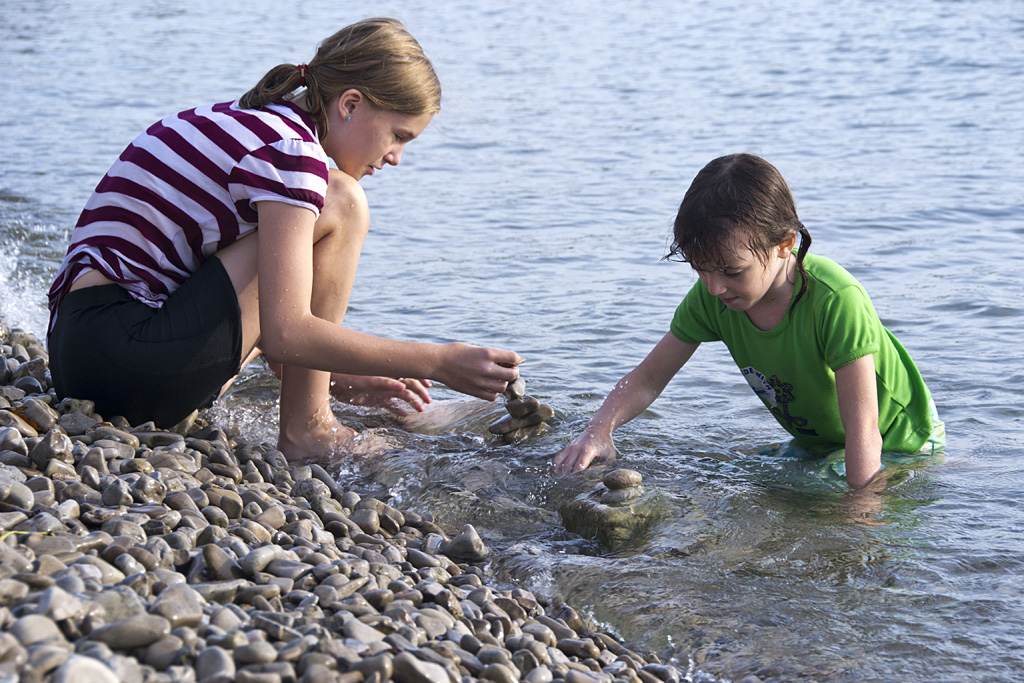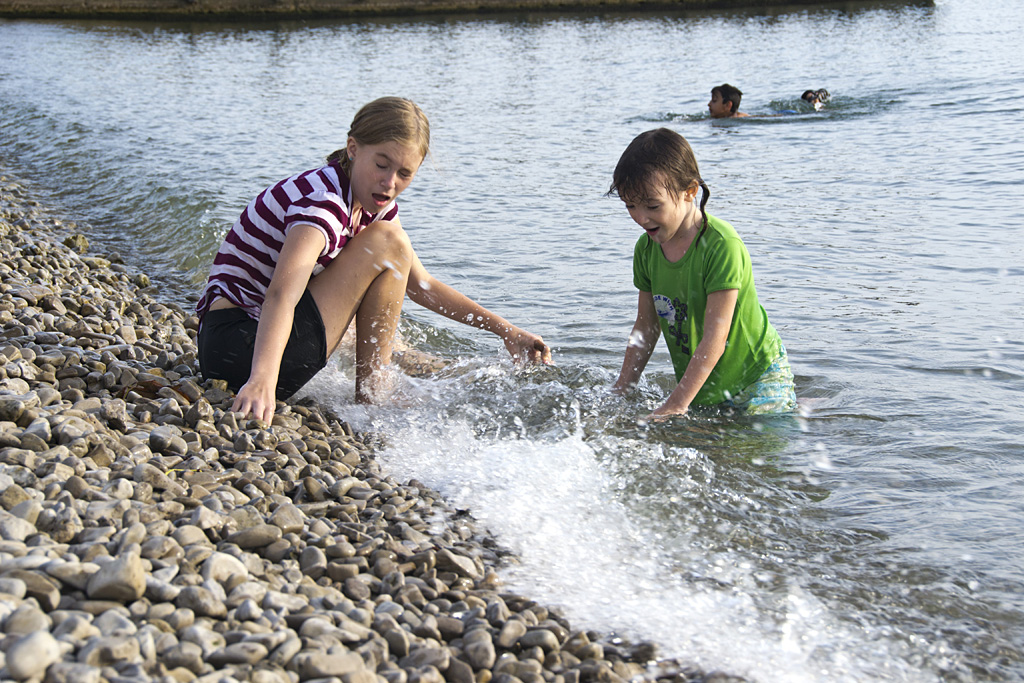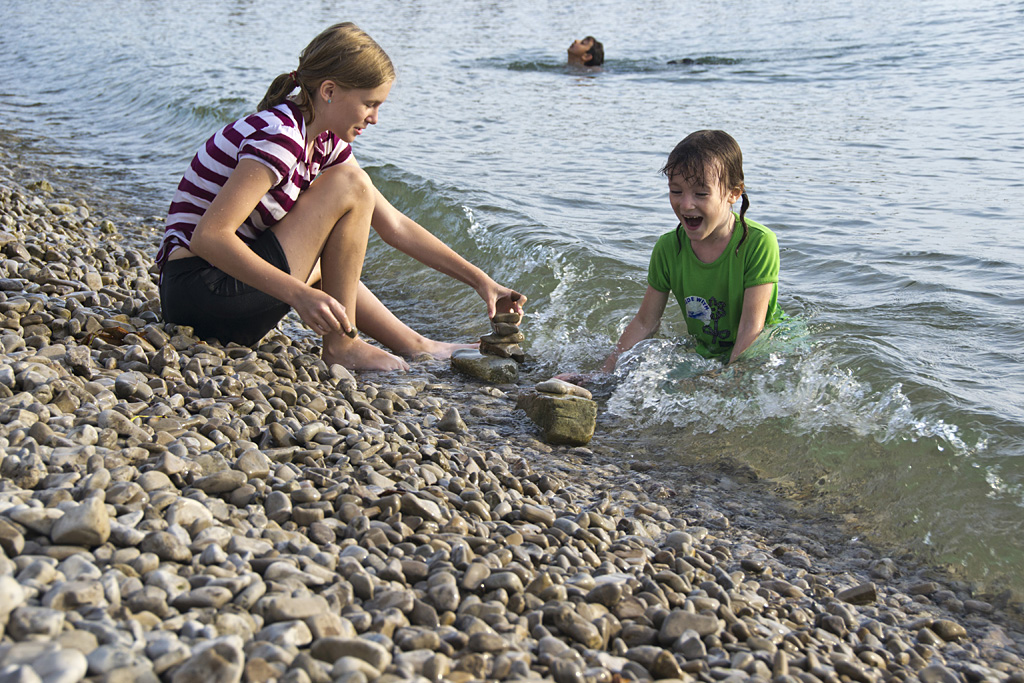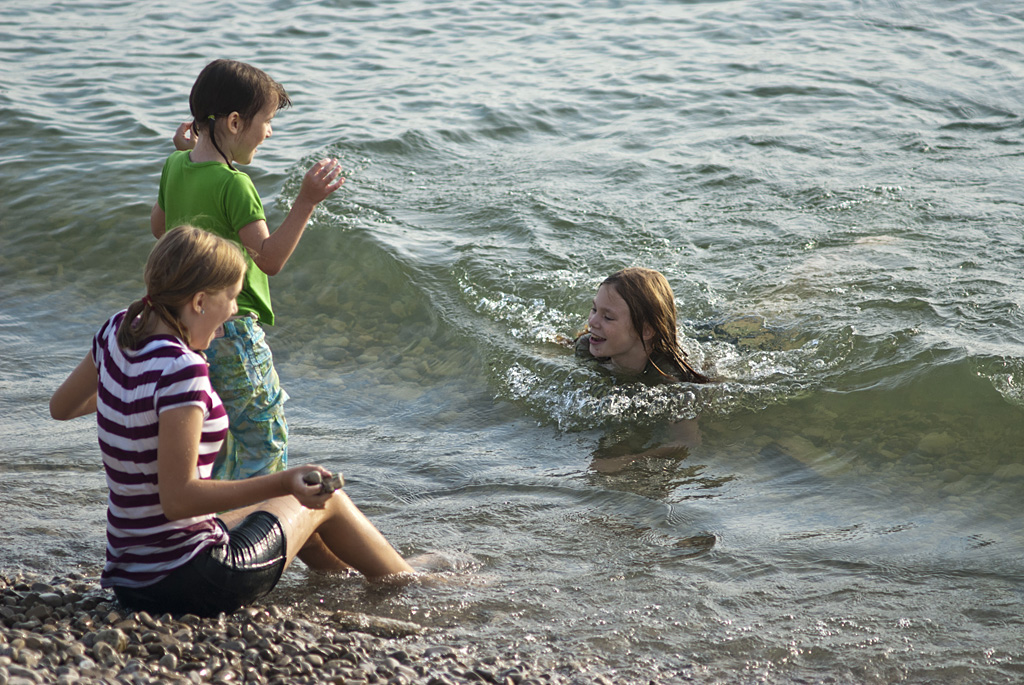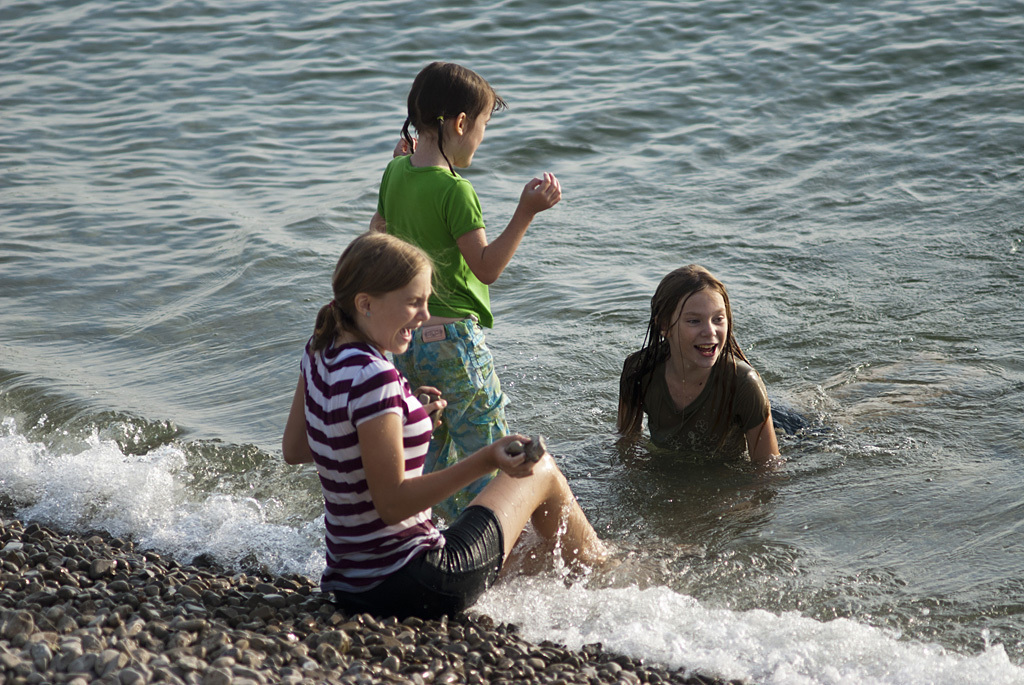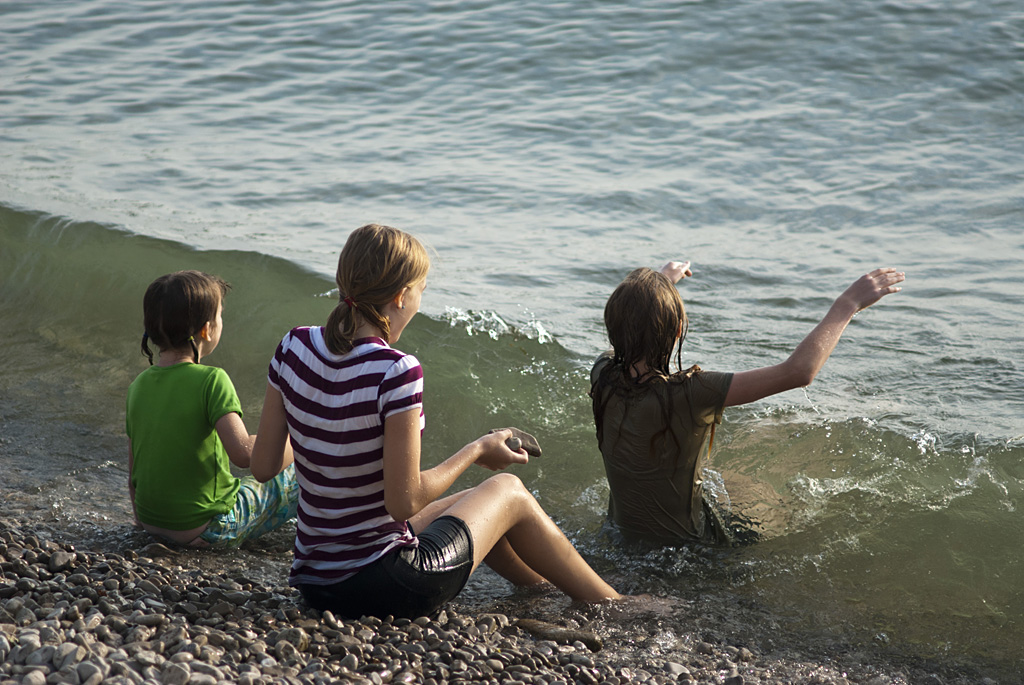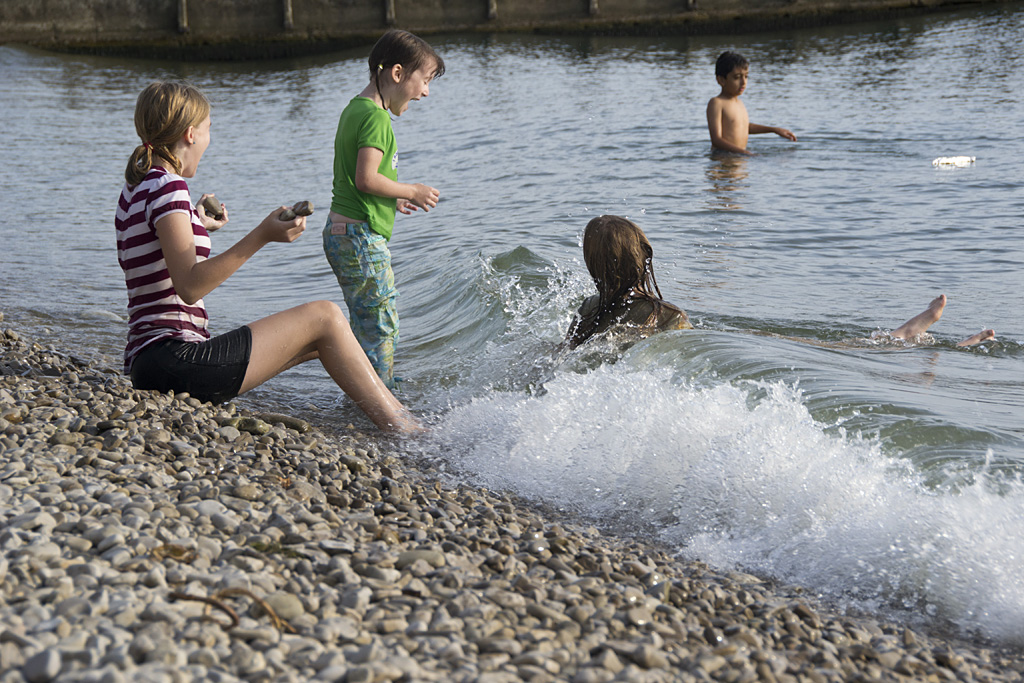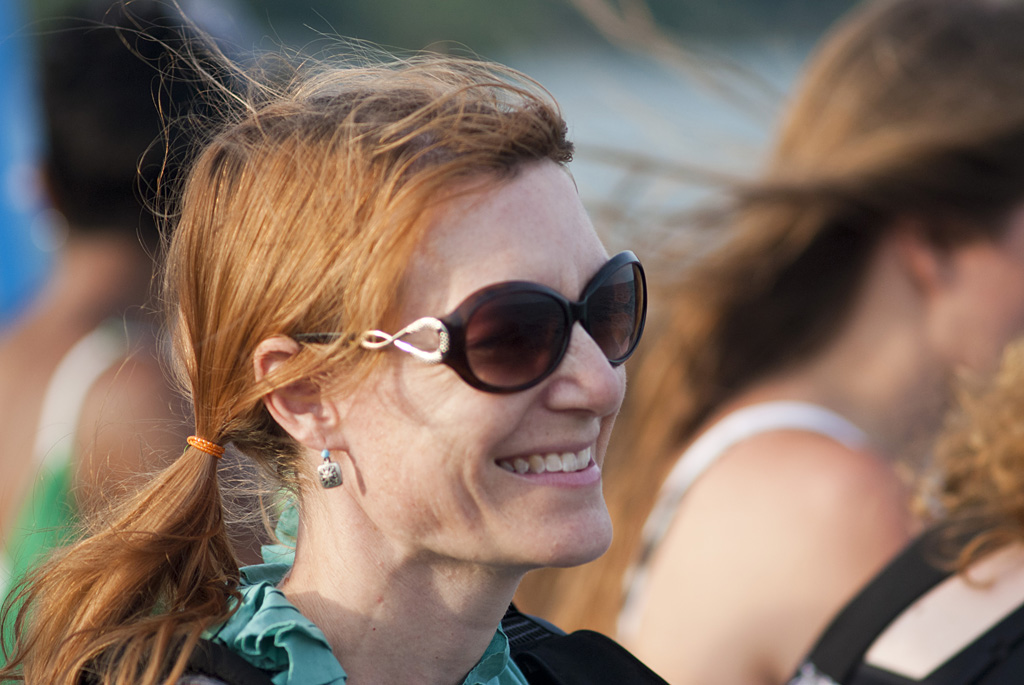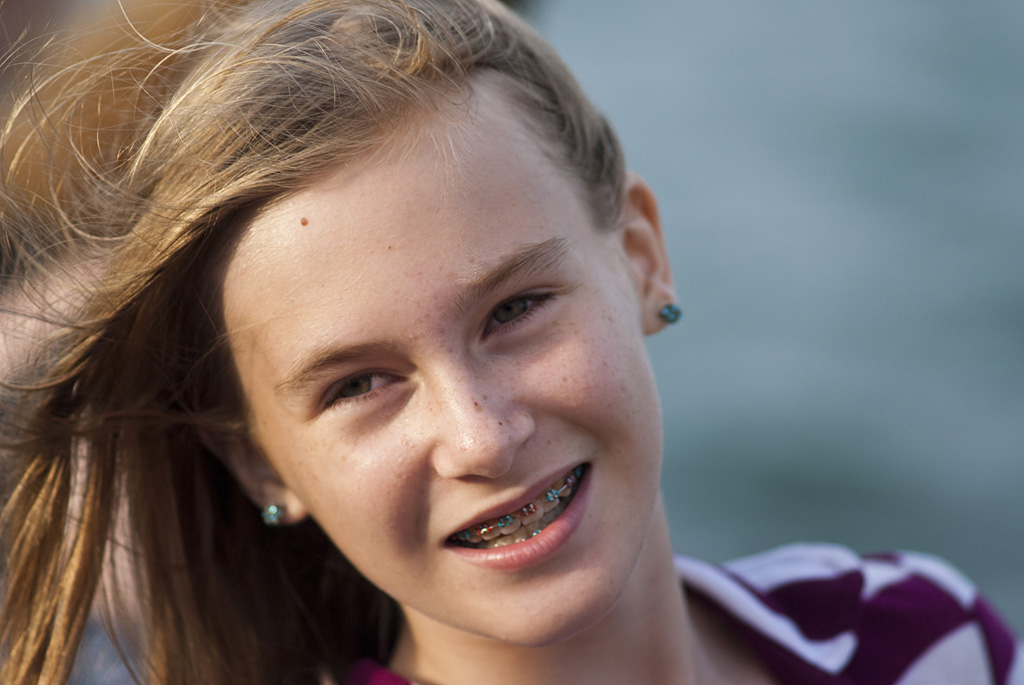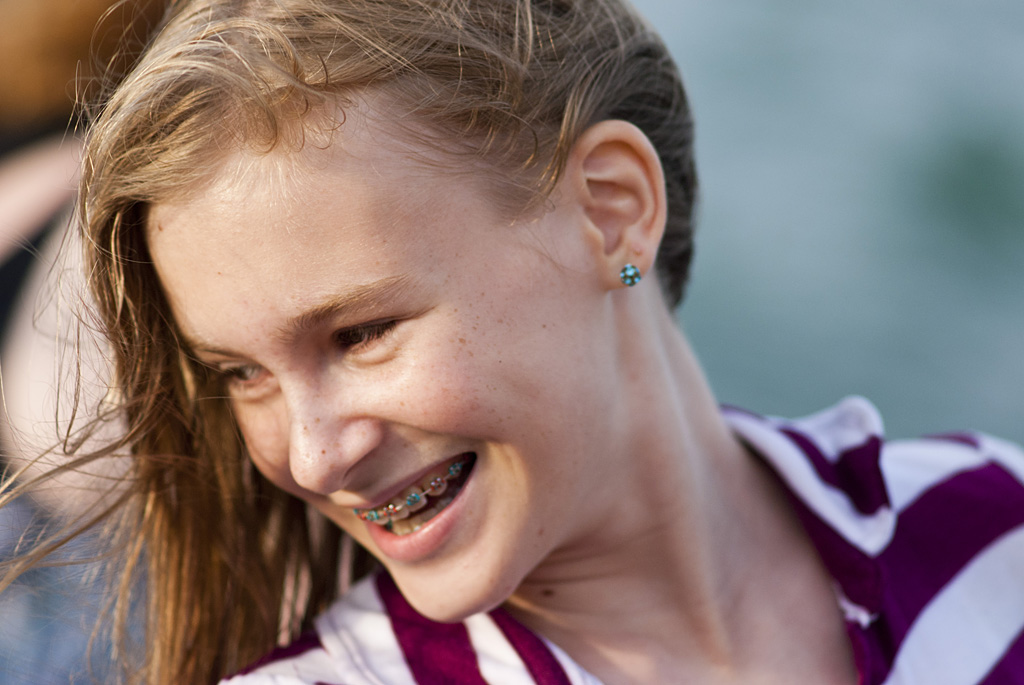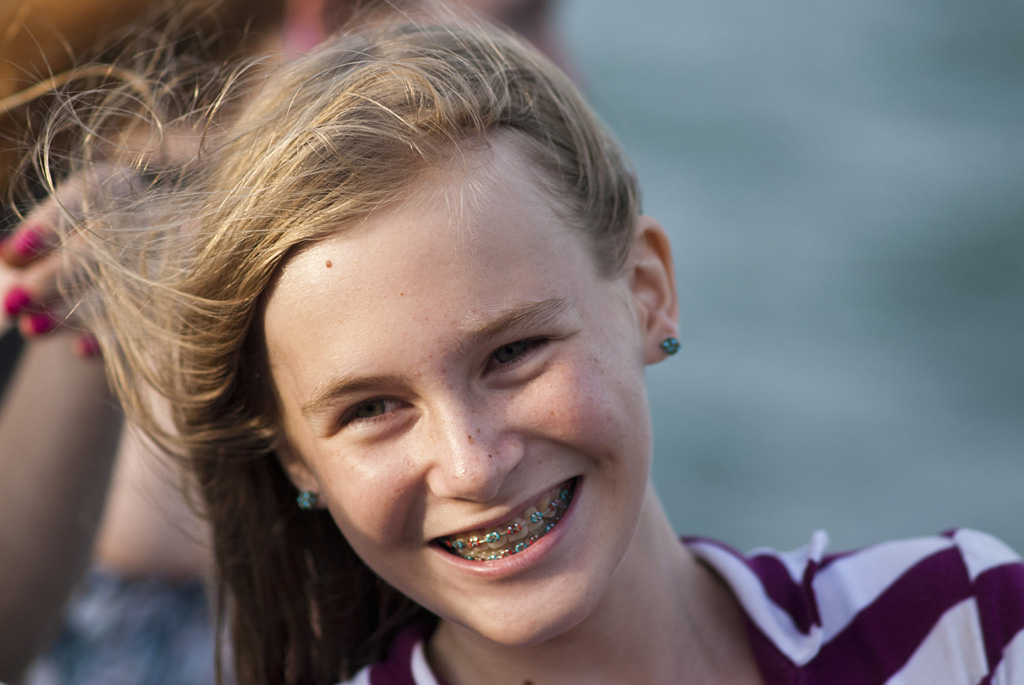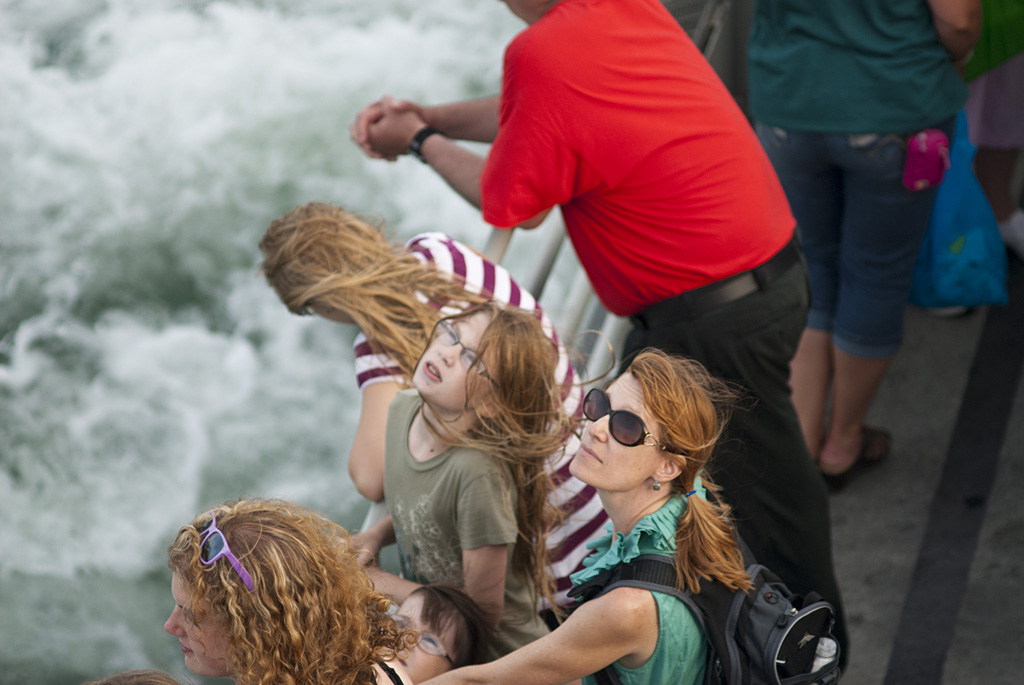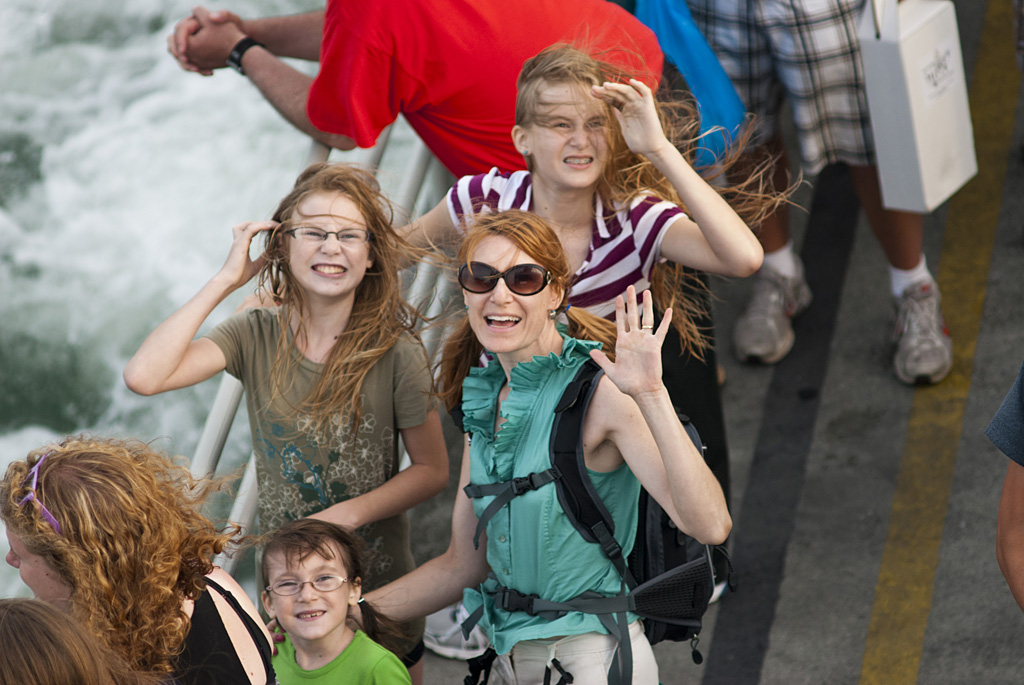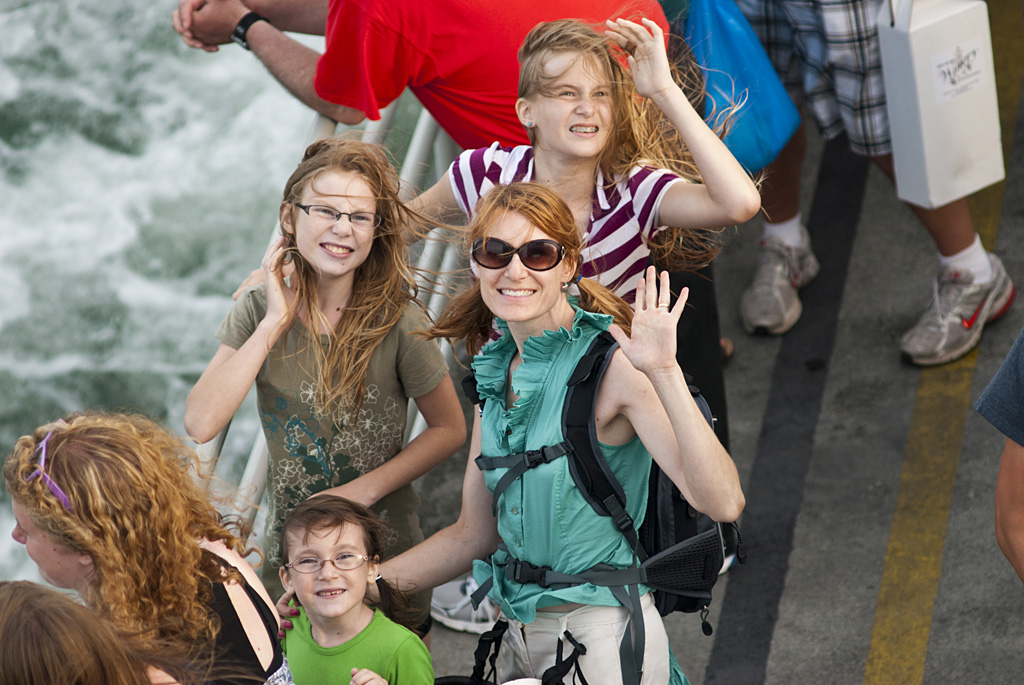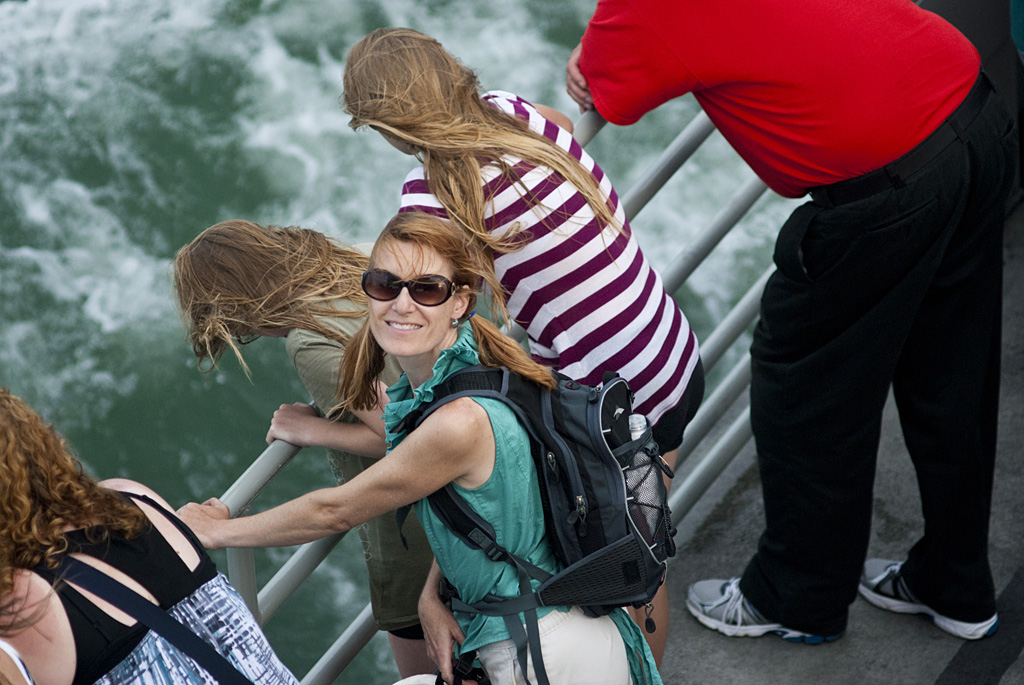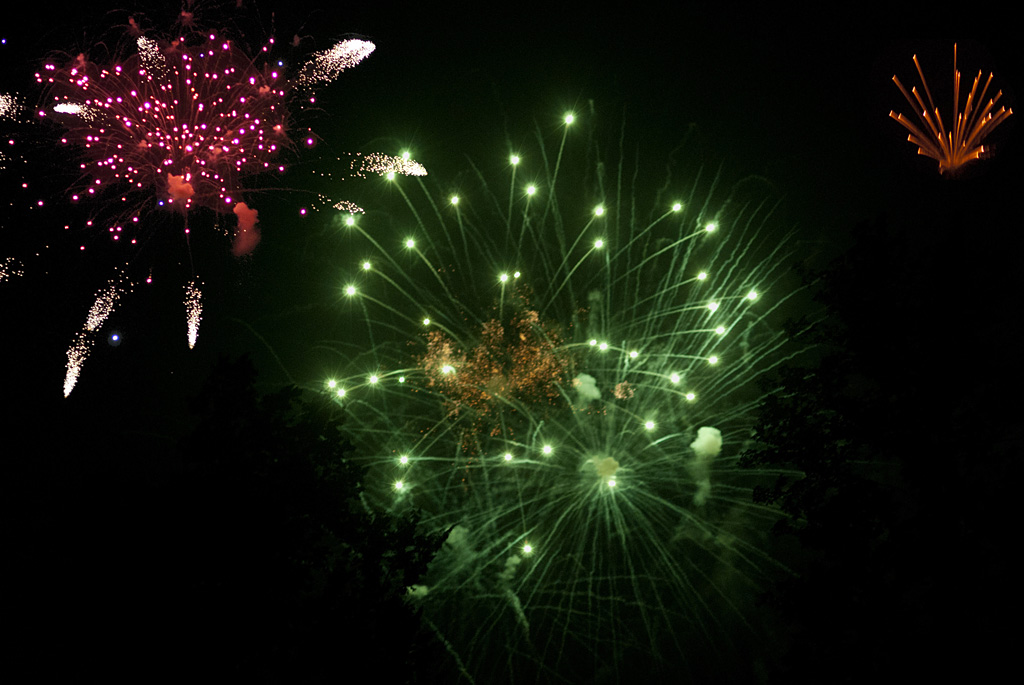 Farewell Volvo: Toyota Camry Revival
I finally parted ways with my old checkered Volvo. It's been a faithful car for nearly nine years; not too bad considering I paid $1800 for it and sold it (still running) for $500. It hauled more stuff than a typical pick-up, including a 26 CF refrigerator, 5 bikes or 4 boats at a time, hundreds of pounds of lumber and even piles of brush. It just didn't make sense anymore to maintain and insure 4 cars with only 2 drivers now. The exhaust going out for the probably the 5th time was the final straw. Farewell you old glorious old Swede.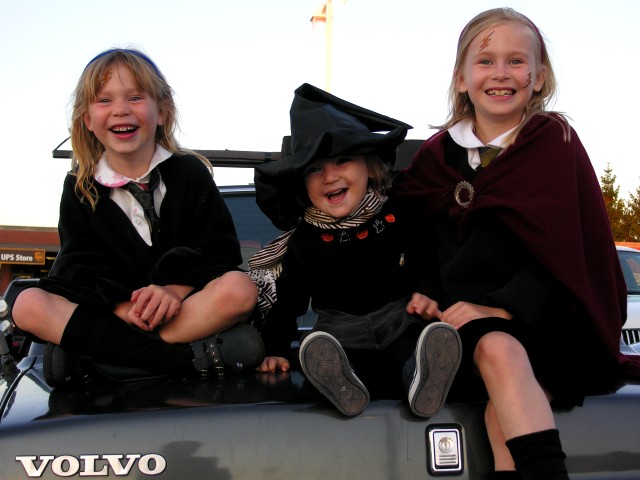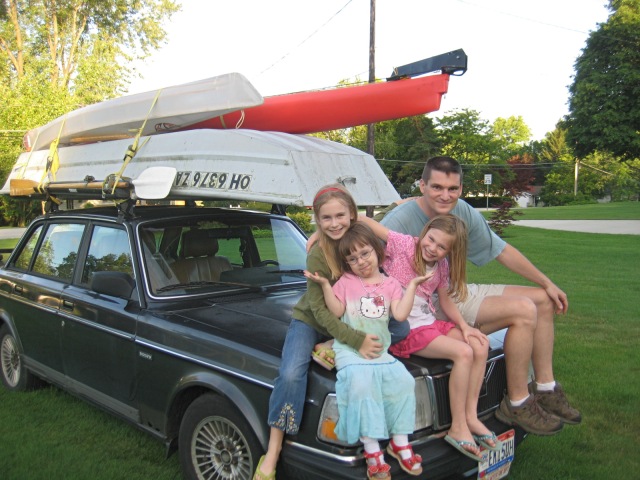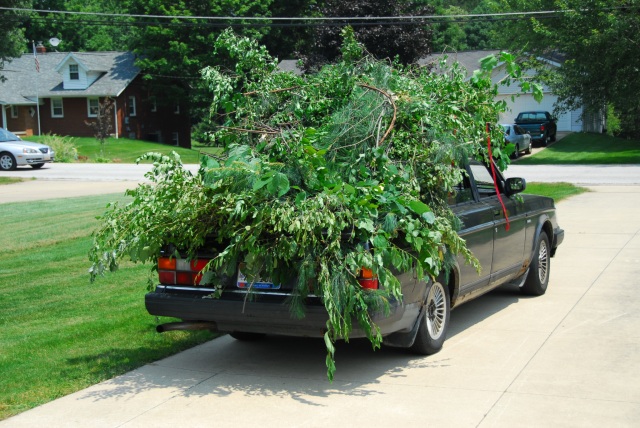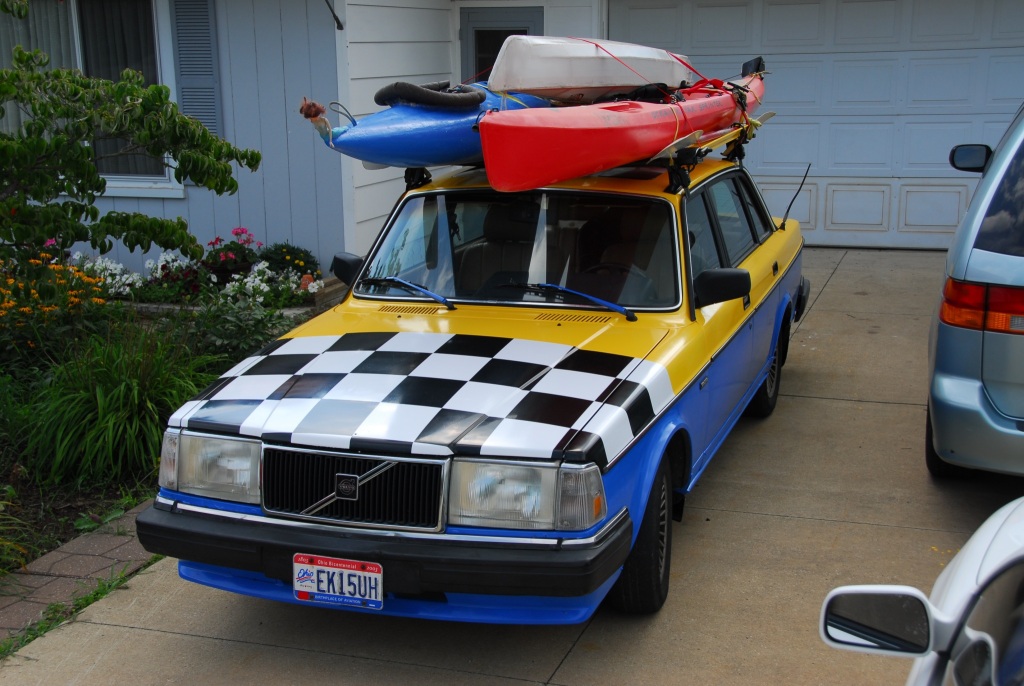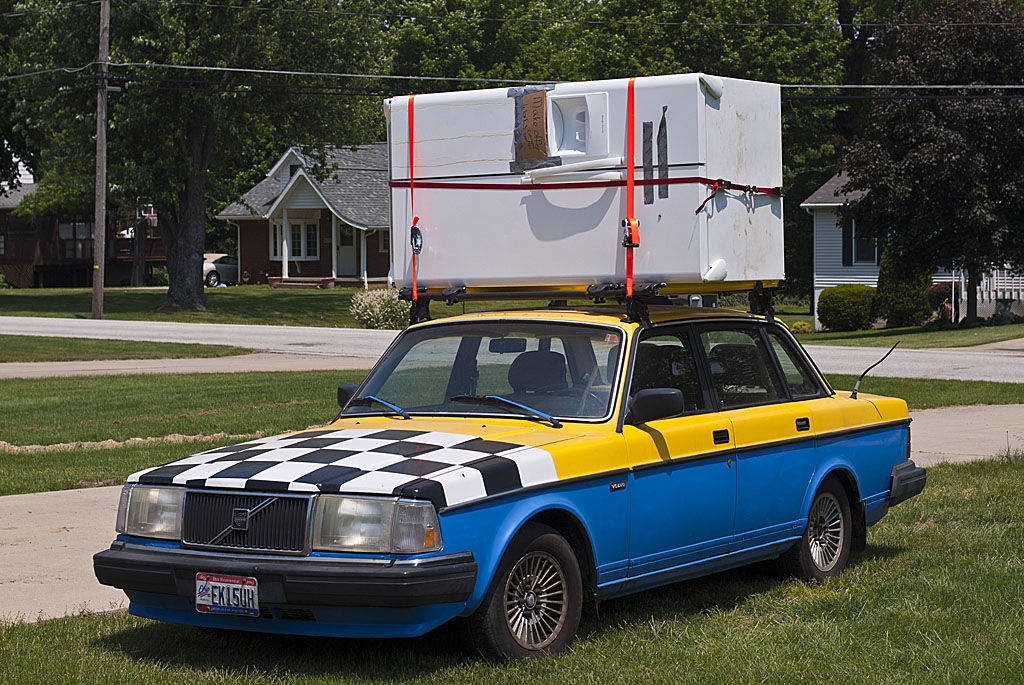 Toyota Camry Paint
That leaves us with the blue 2002 Honda Odyssey, the red 95 Ford Mustang convertible and the boring white 96 Toyota Camry. By default, the Toyota will now inherit the old Thule roof rack and the job of hauling bikes, boats and whatever I find at garage sales. We've had this car for five and a half years now, and although it has been solid and reliable I've always avoided driving it because it's just so Plain Jane boring. It was starting to show some rust spots and the paint was dull enough to promote mildew, so it just seemed like it was time to give it a bit of body work and a paint job.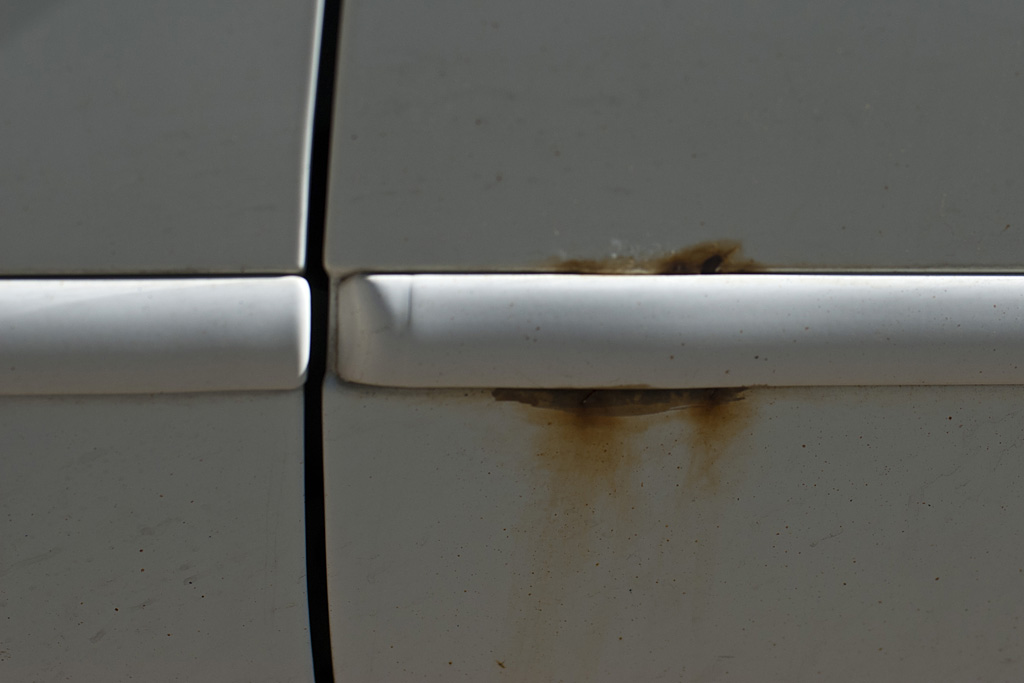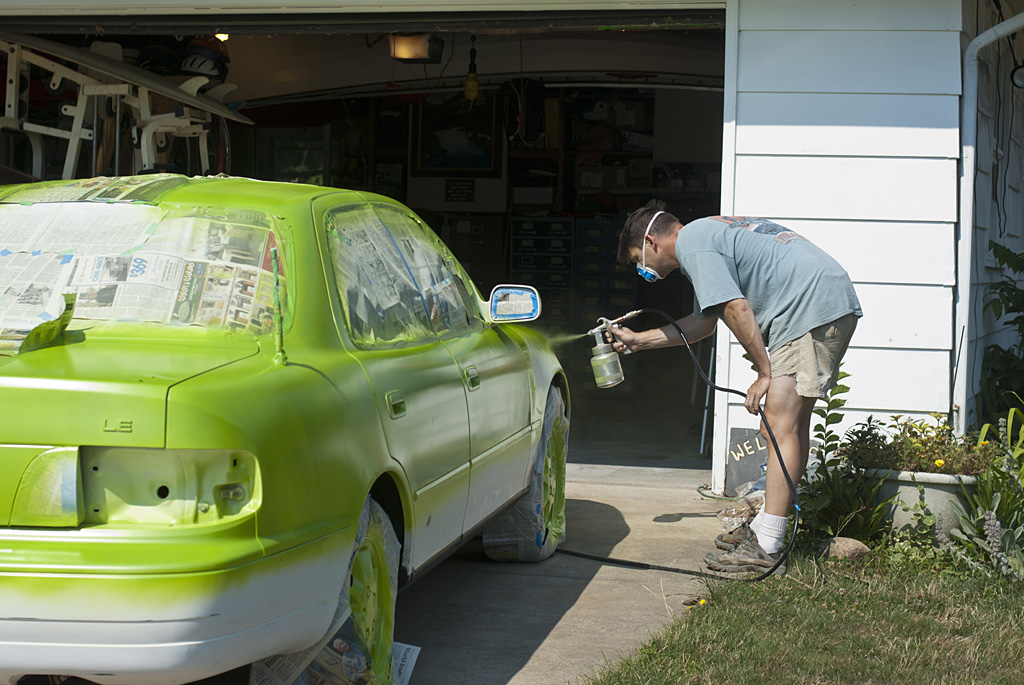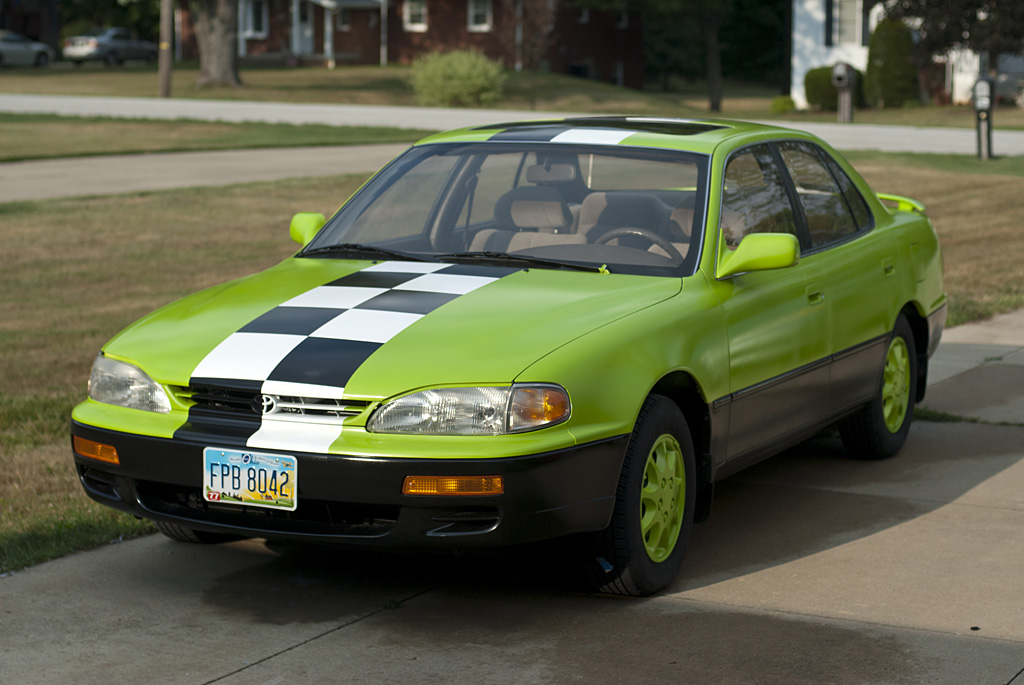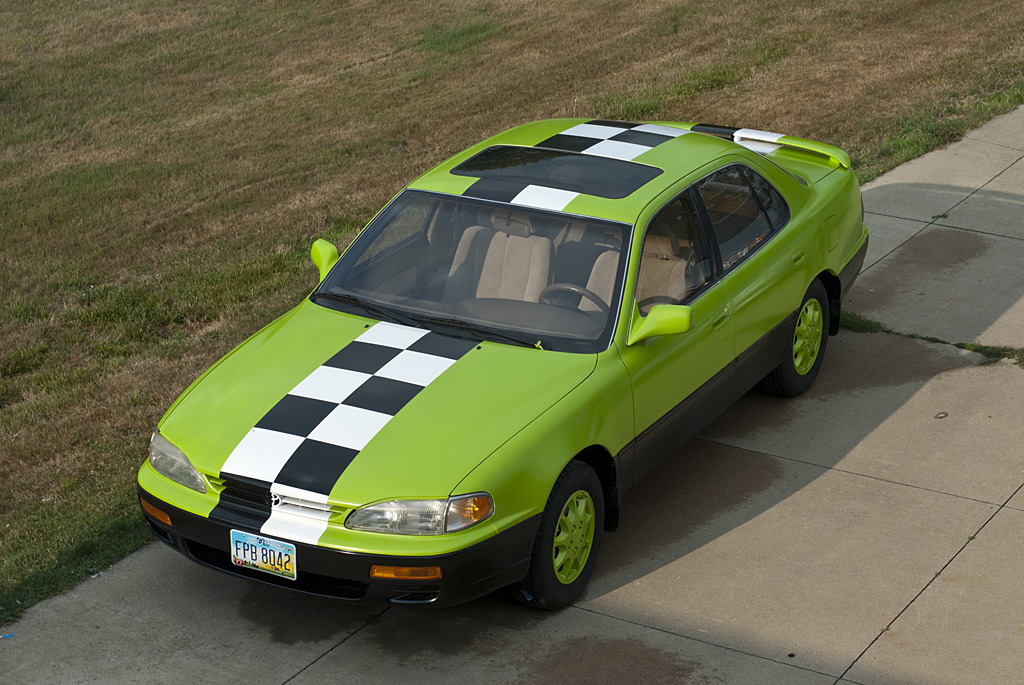 Papa is 92 and now uses a walker to get around. It's become difficult for him to get downstairs to the shower and he couldn't really step over the tub side to take a shower upstairs. So, on the second week of summer vacation Joan and I: busted up the worn out 1950's cast iron tub upstairs, installed a 32" X 60" shower base, subfloor, grab bars, sliding glass doors and lots of tile.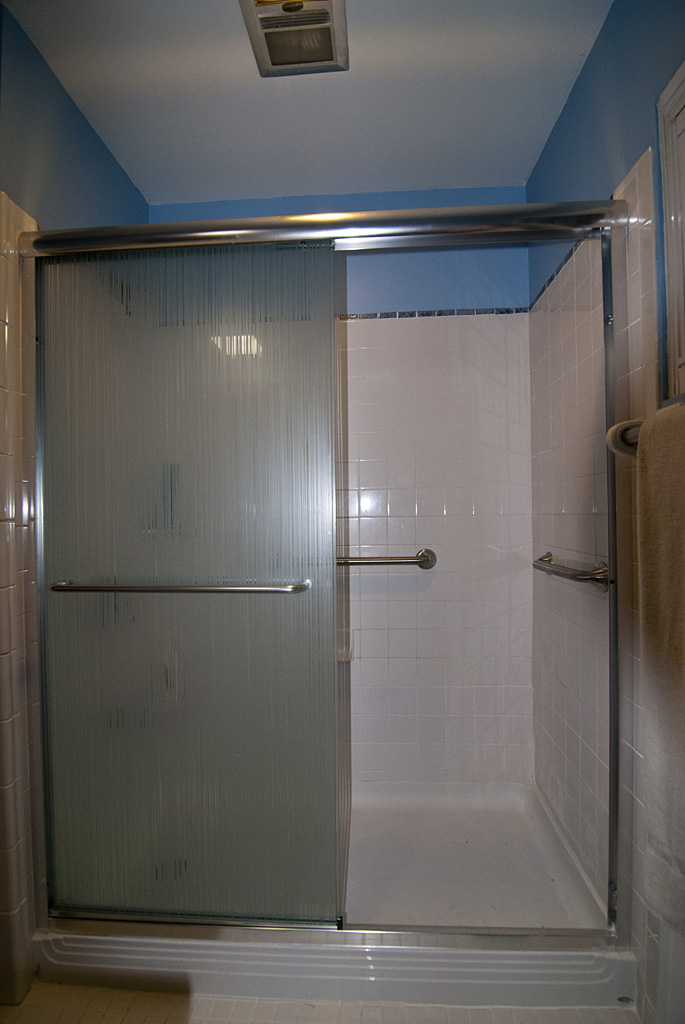 We couldn't find a towel bar that was five feet long and strong enough for Brigitta to swing from. Every project in our home, large or small, must be built with enough strength to support Brigitta's gymnastic whims. The towel bar below is a brushed 1.3 inch steel/nickel pipe supported by homemade oak holders which are anchored into studs.