5-17-2012 ~ Blog #451
(Joan)
Annika "bridged" from Daisy to Brownie in Girl Scouts this last week. Each girl recited a poem, tossed a flower over the side and received her Brownie sash. Svea and her friend Angelina bridged from Cadets to Juniors at the same ceremony.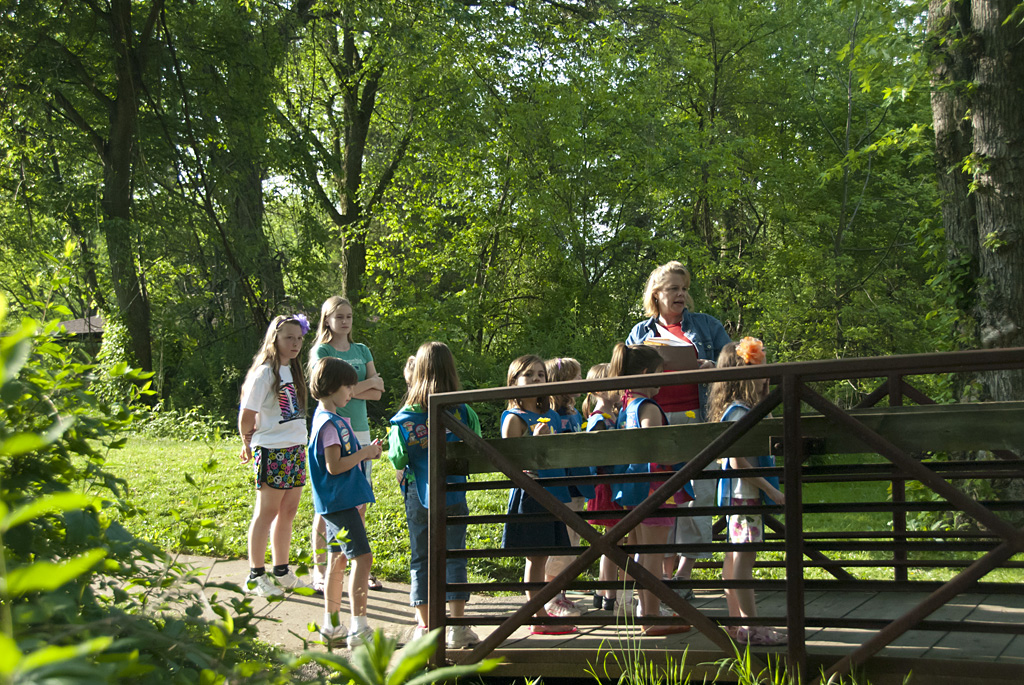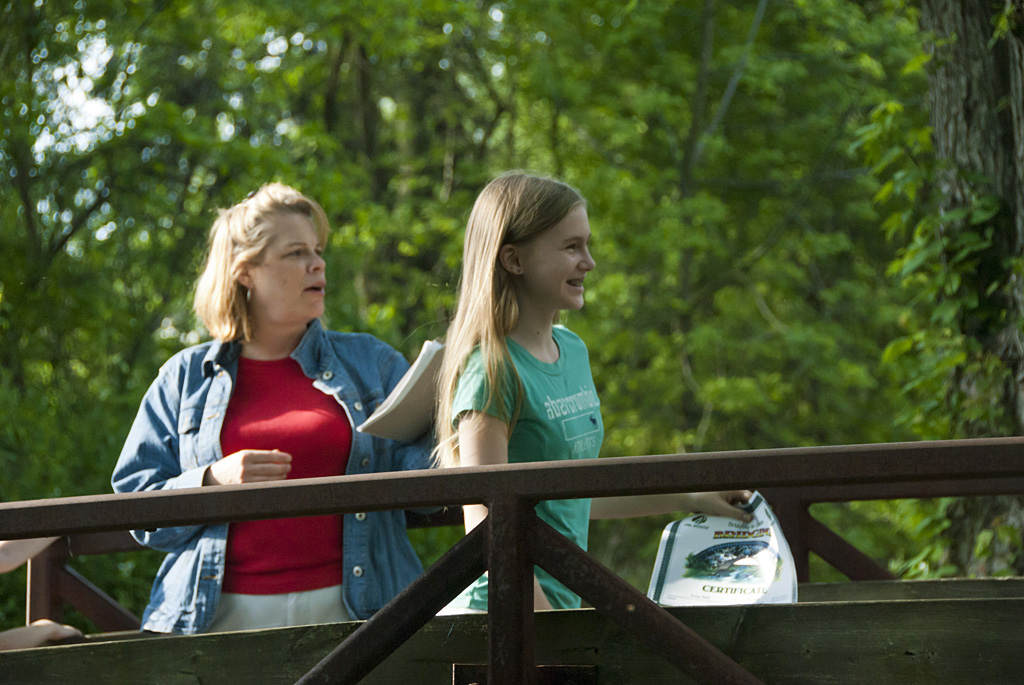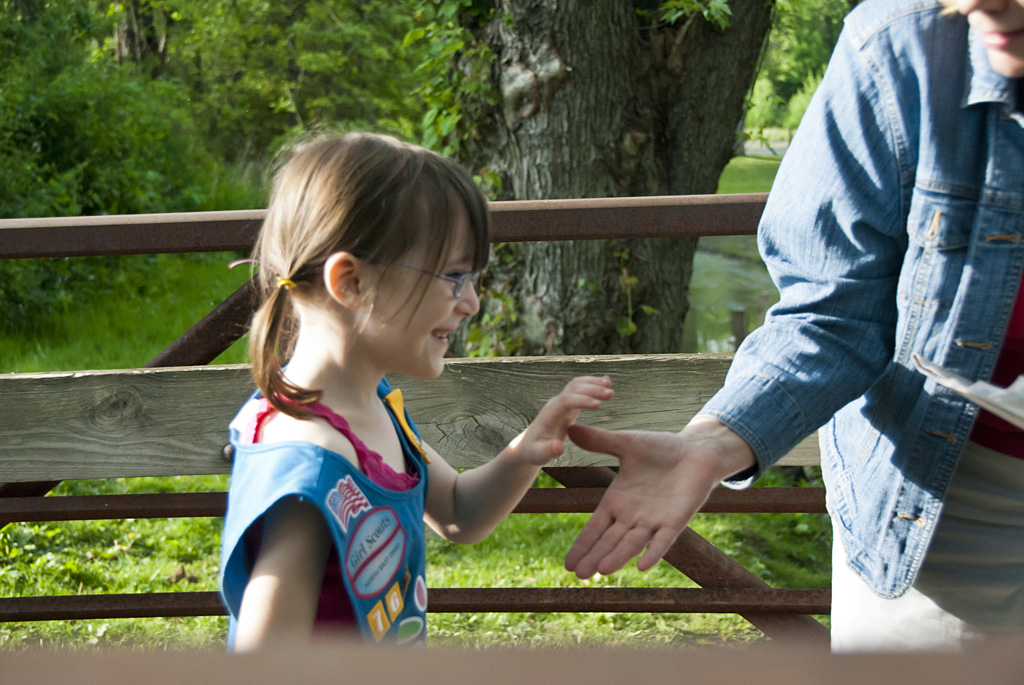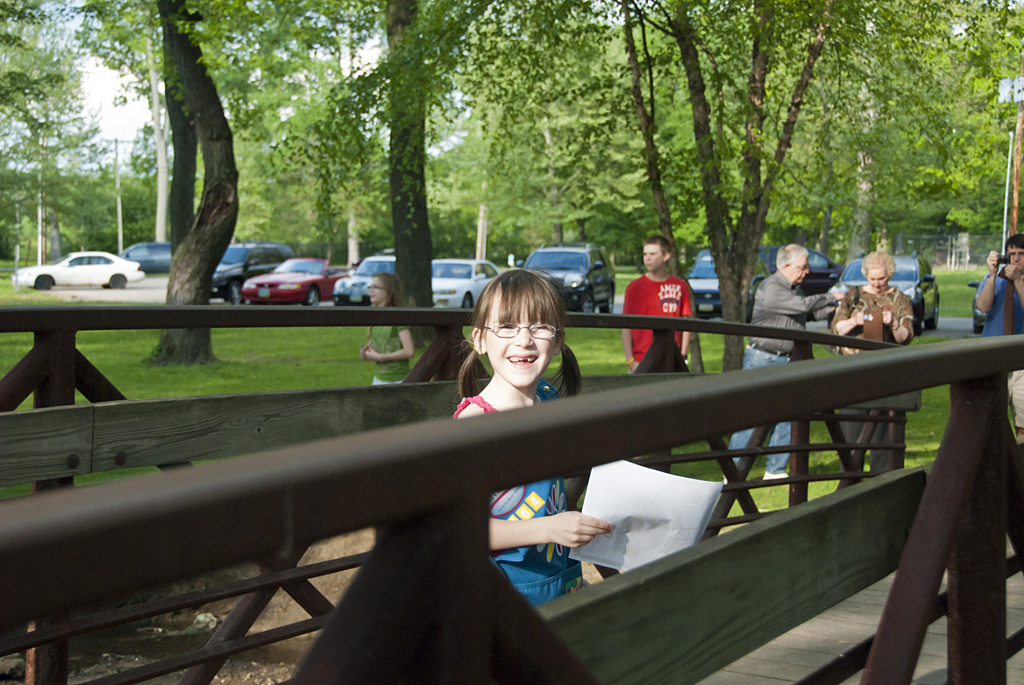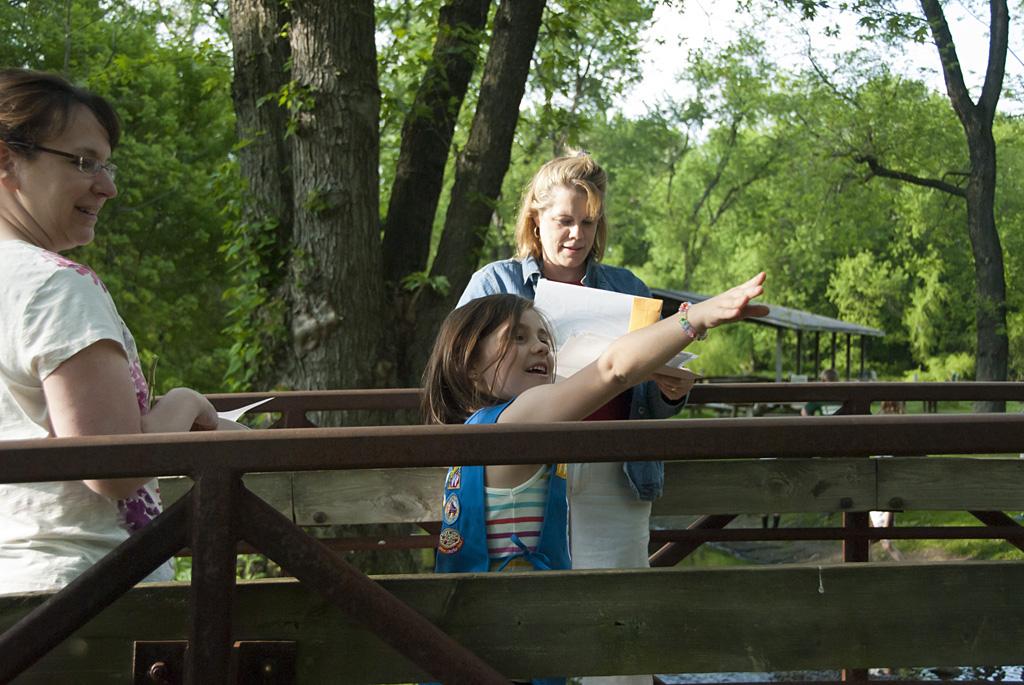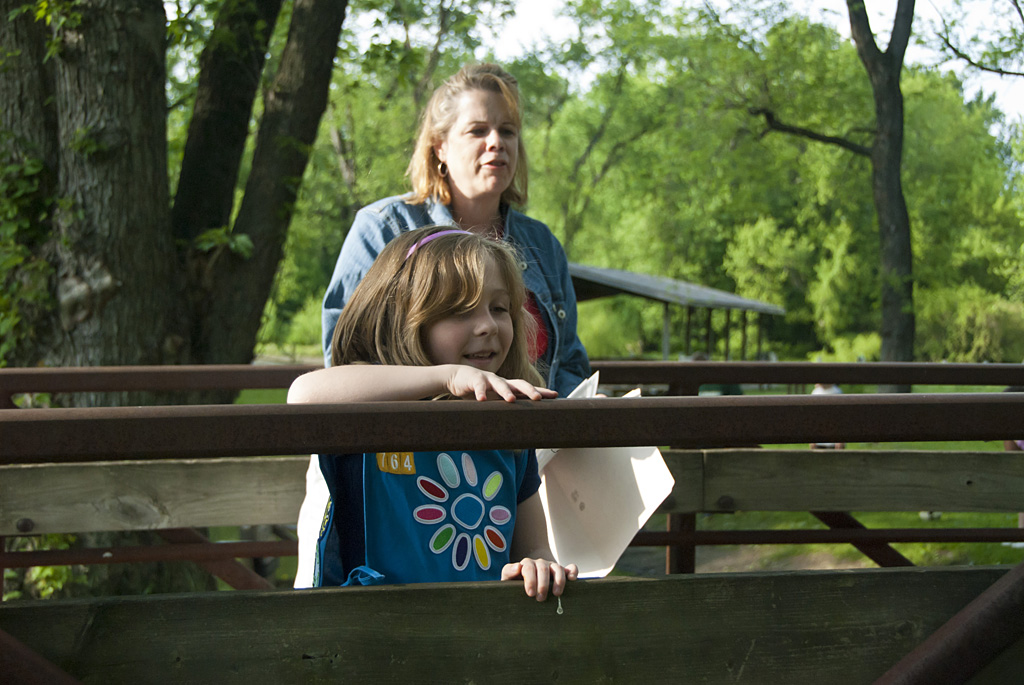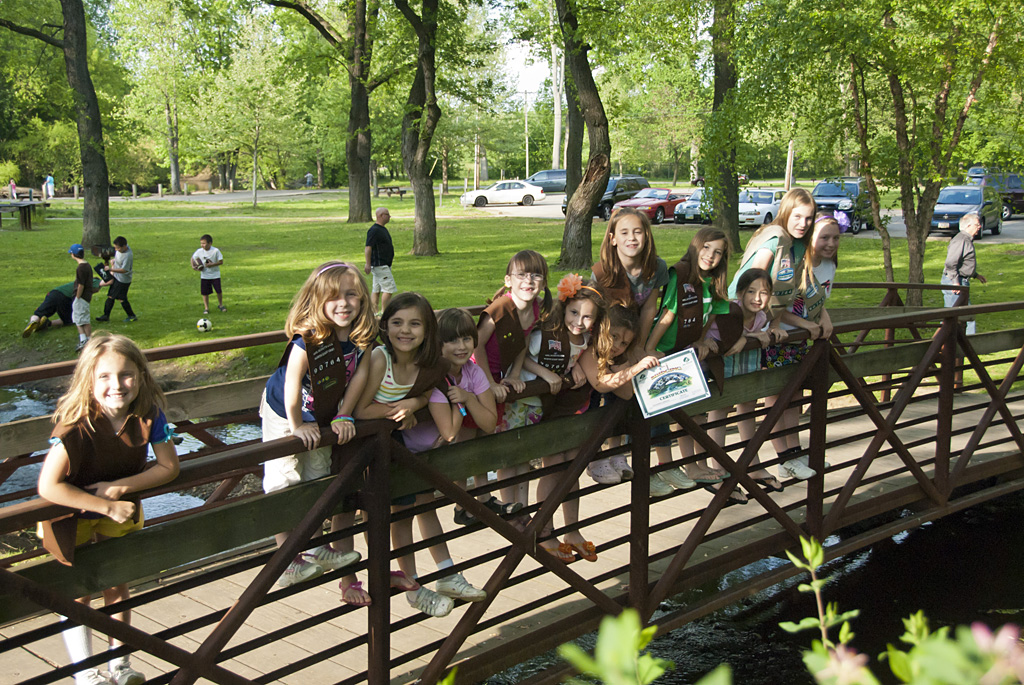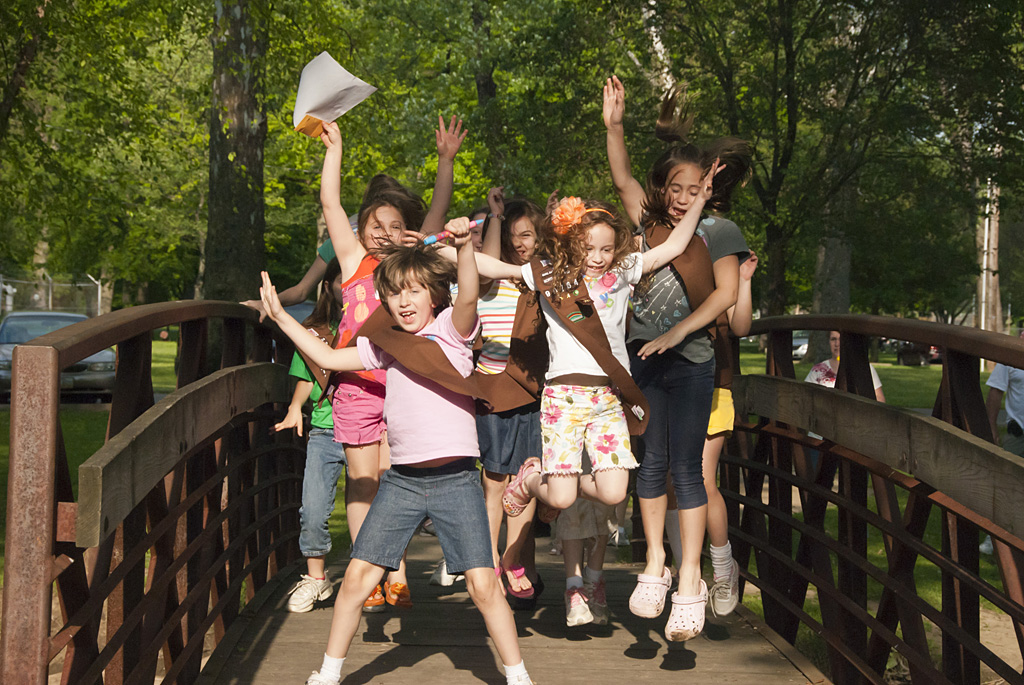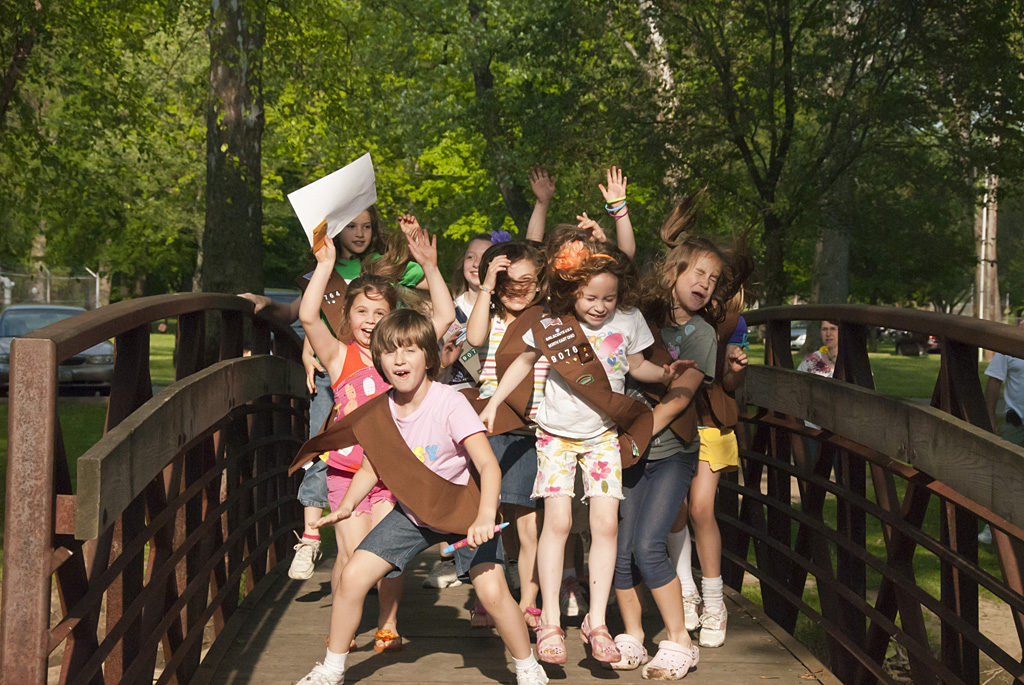 (Joan)
I accompanied Brigitta's Girl Scout troop to an overnight at COSI last weekend. The museum was closed to the general public at 5:00 and several hundred overnight visitors filed in. The 4th grade Boy Scouts also attended. The theme was "butterflies" and each child got to make a habitat for a caterpillar and take it home to watch the transformation. There were many exciting activities including an "Indiana Jones" type adventure and a room of squirting water - which was, of course Brigitta's favorite. We slept on the floor in a classroom, walked our feet off and stayed up way to late, but I found the experience quite enjoyable. The museum felt empty and there weren't long lines for everything. The girls had a blast.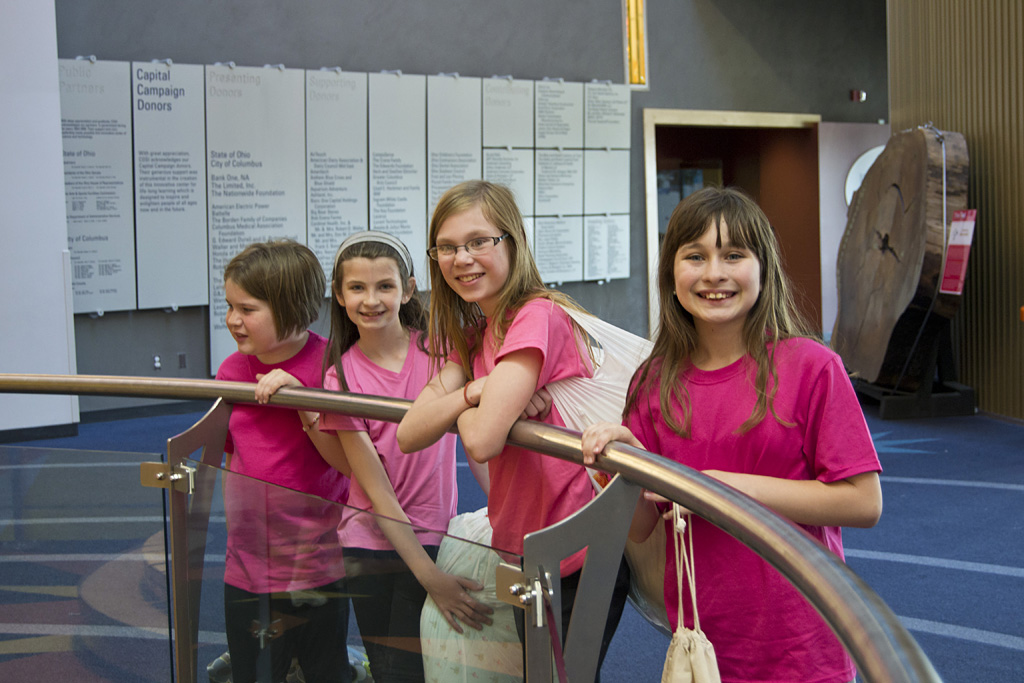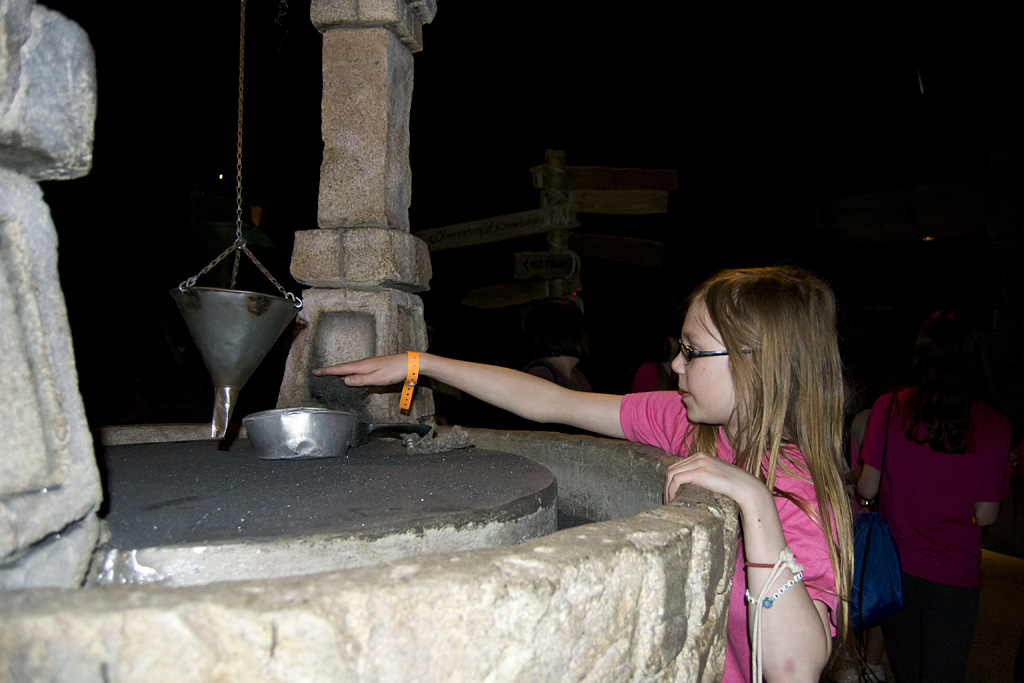 Brigitta is weighing sand in the Indiana Jones Adventure room.
Below, the girls wait for the doors to open to a secret room.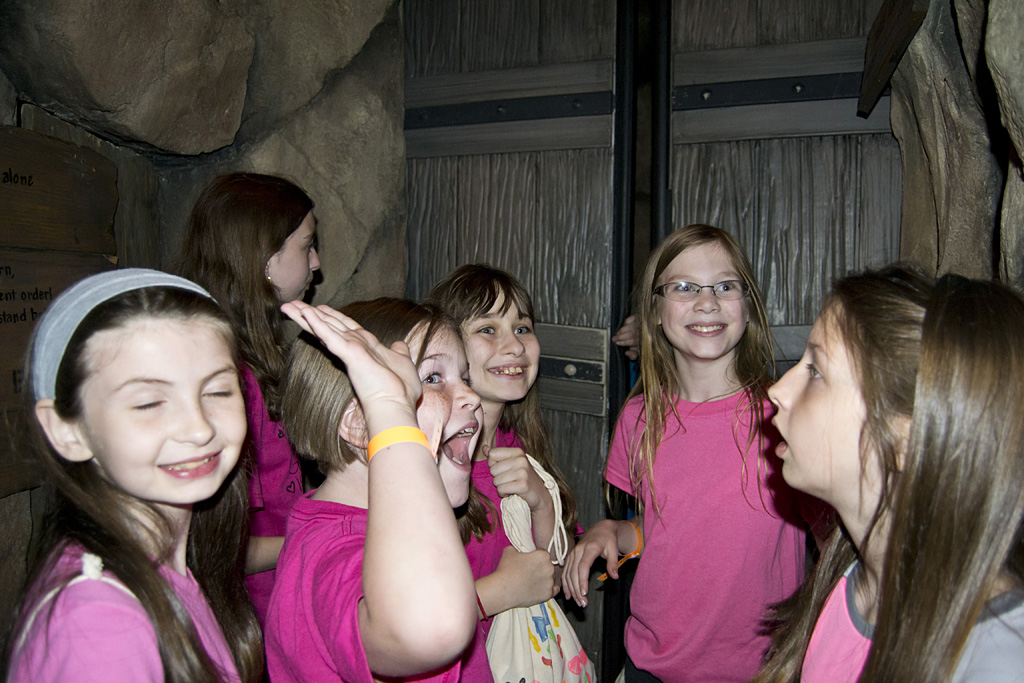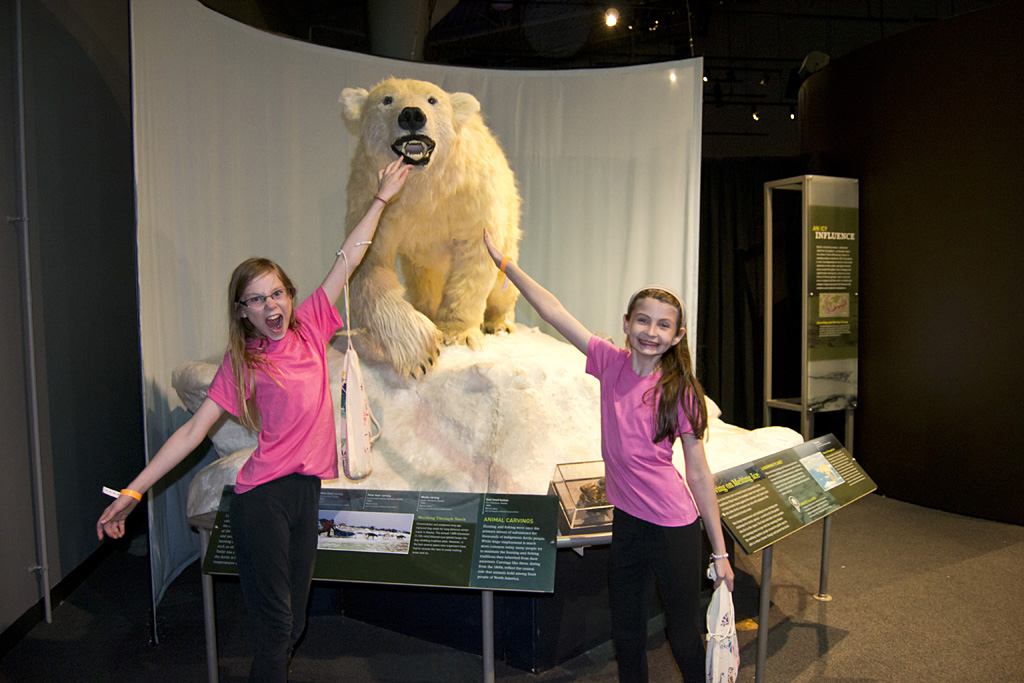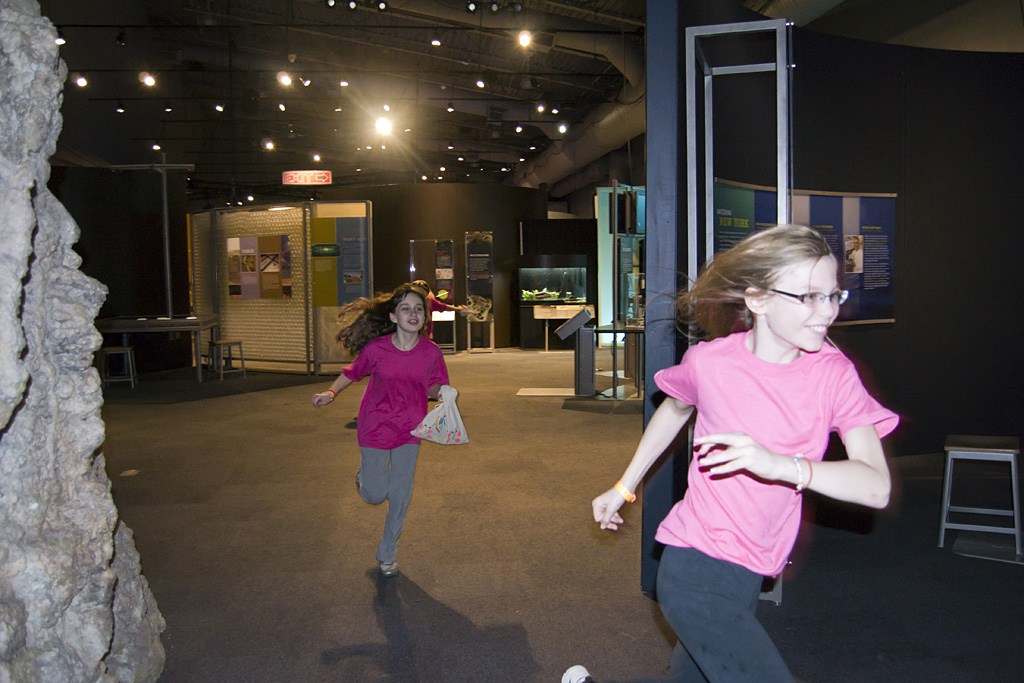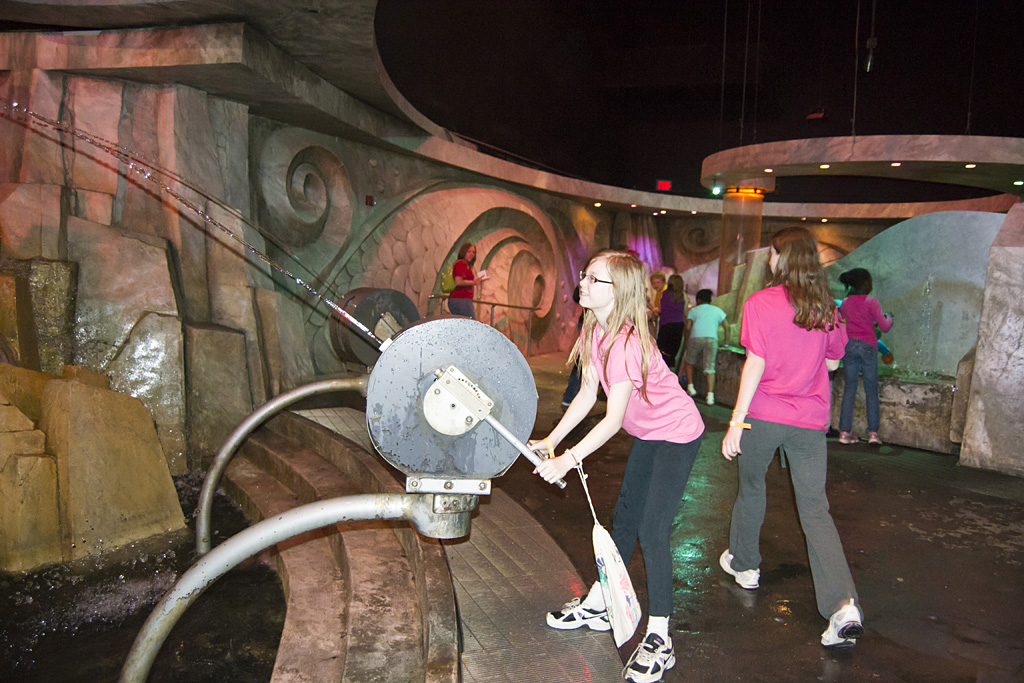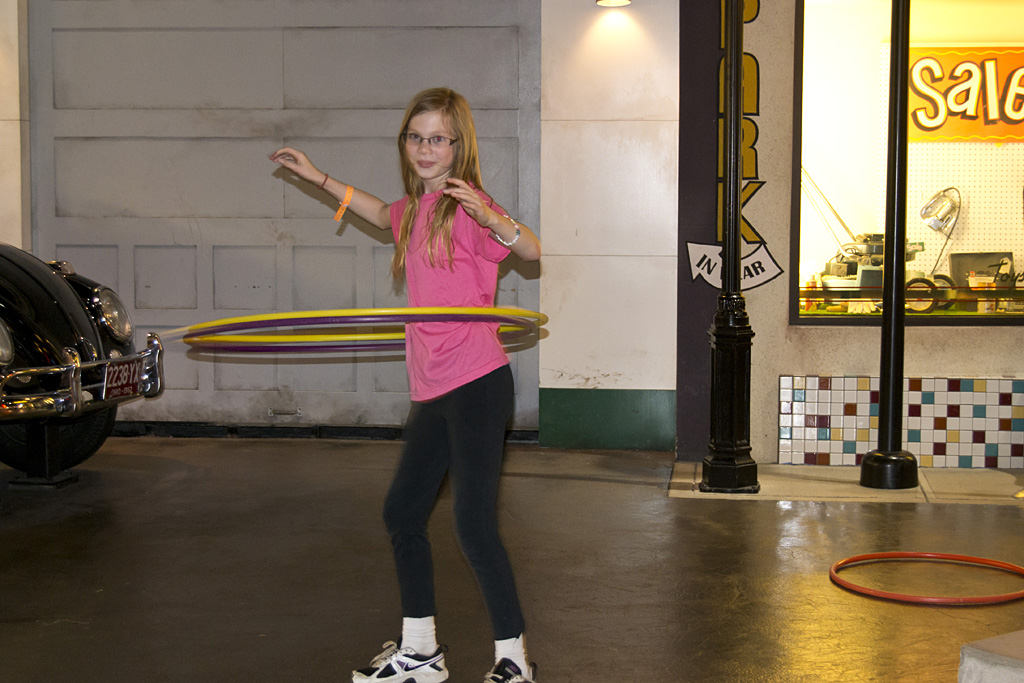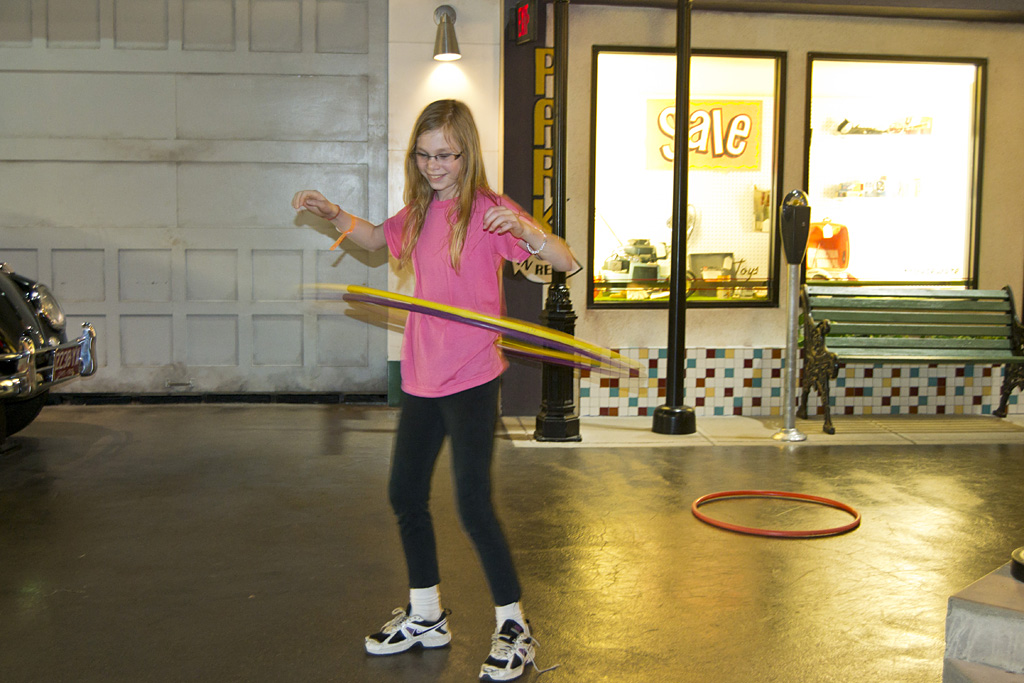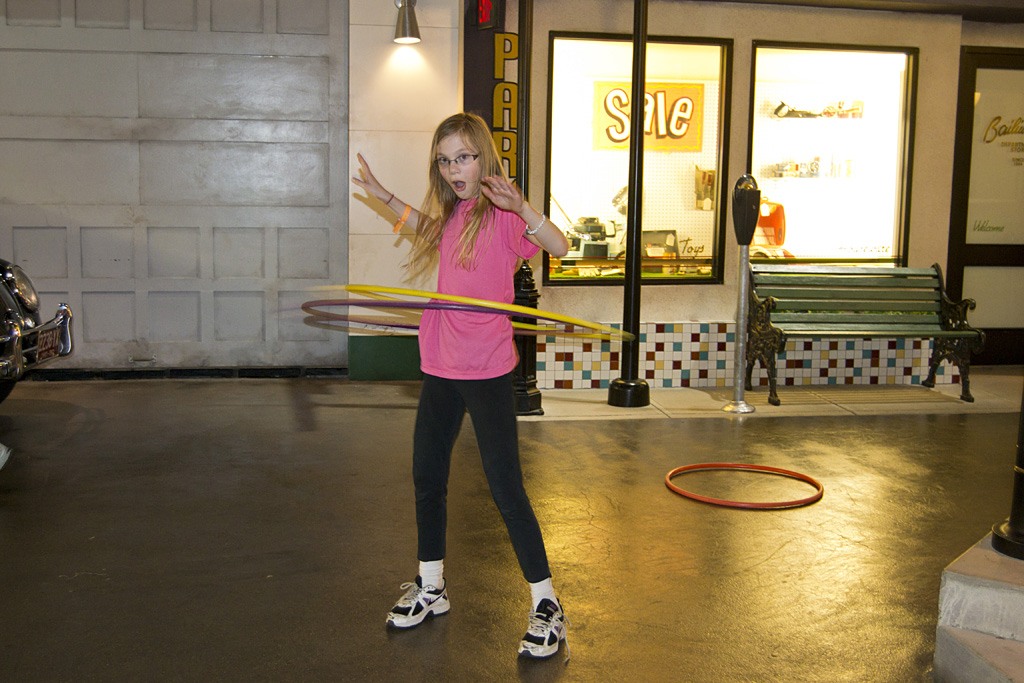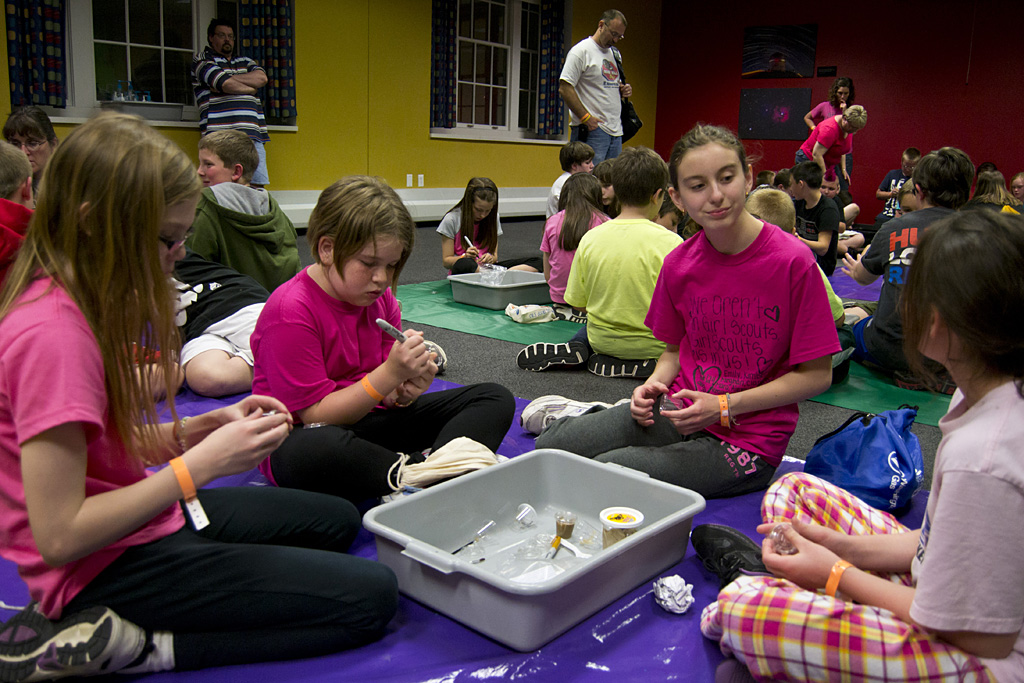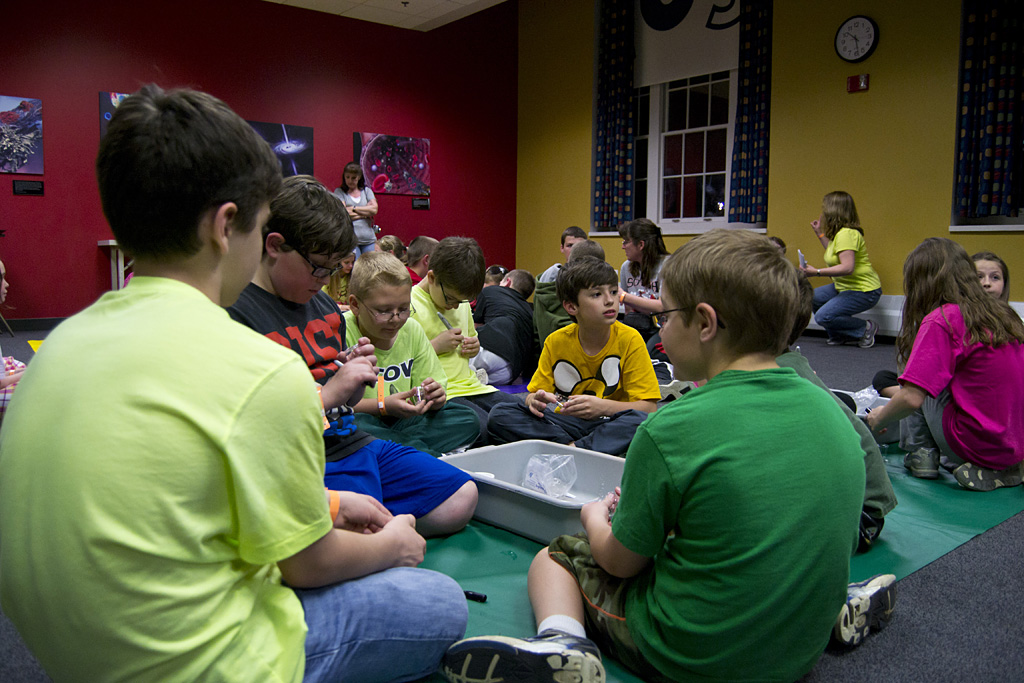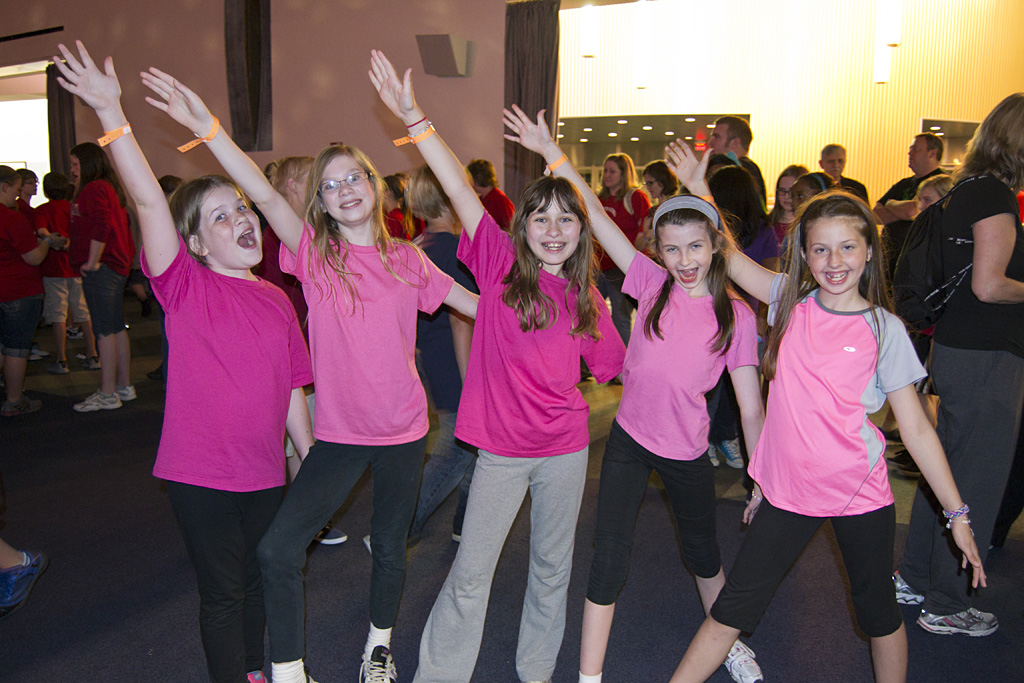 They encourage a "dance party" from 11:00 to 11:30 pm to drain every last ounce of energy out of the girls - it didn't work!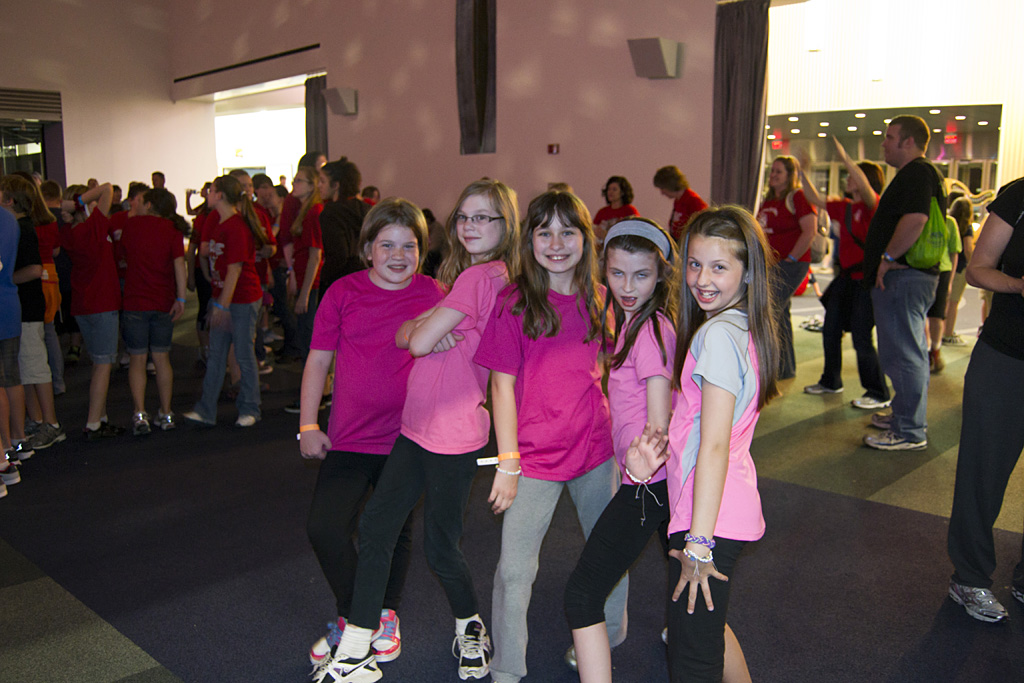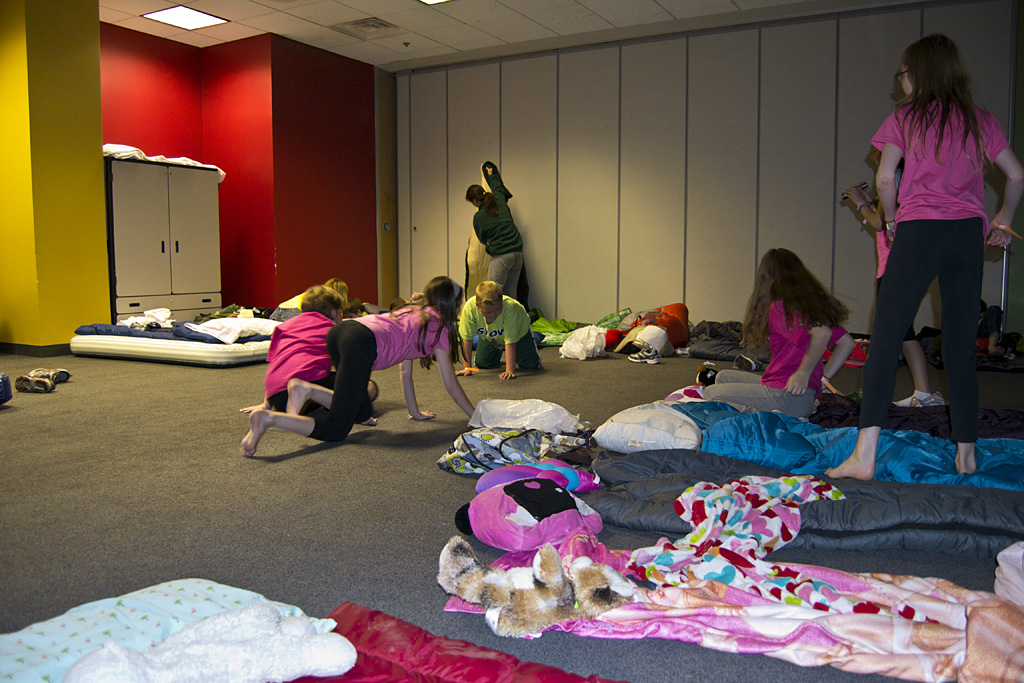 When it was time to turn in, Brigitta pulled out a laser flashlight she had snuck into her backpack. All the kids chased it around the room like cats. It was the hit of the night. At lights out however, the laser came to me.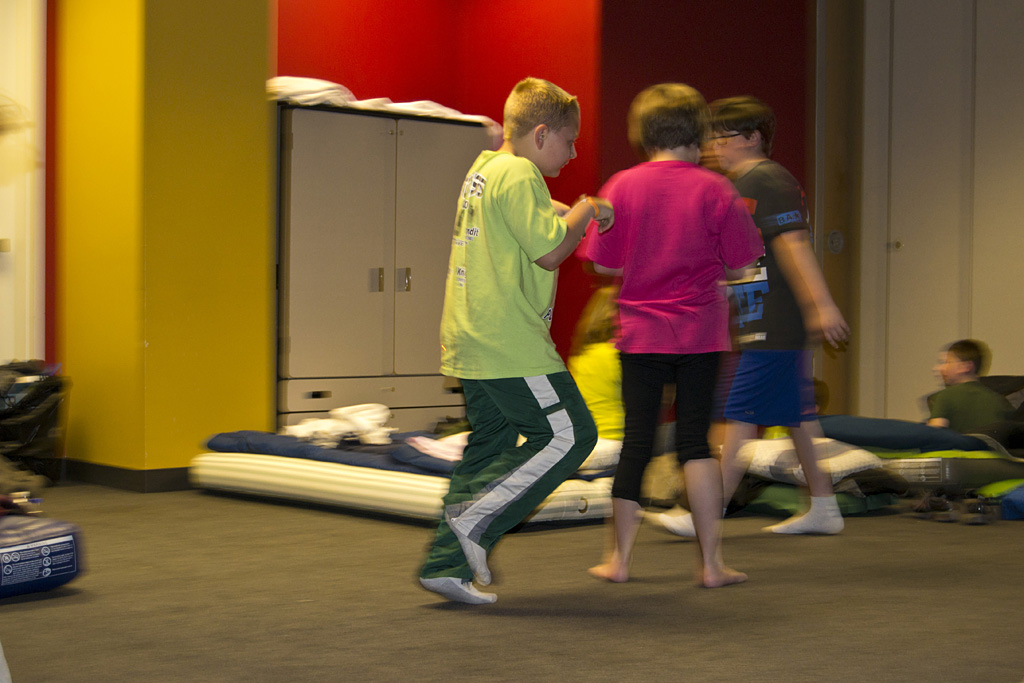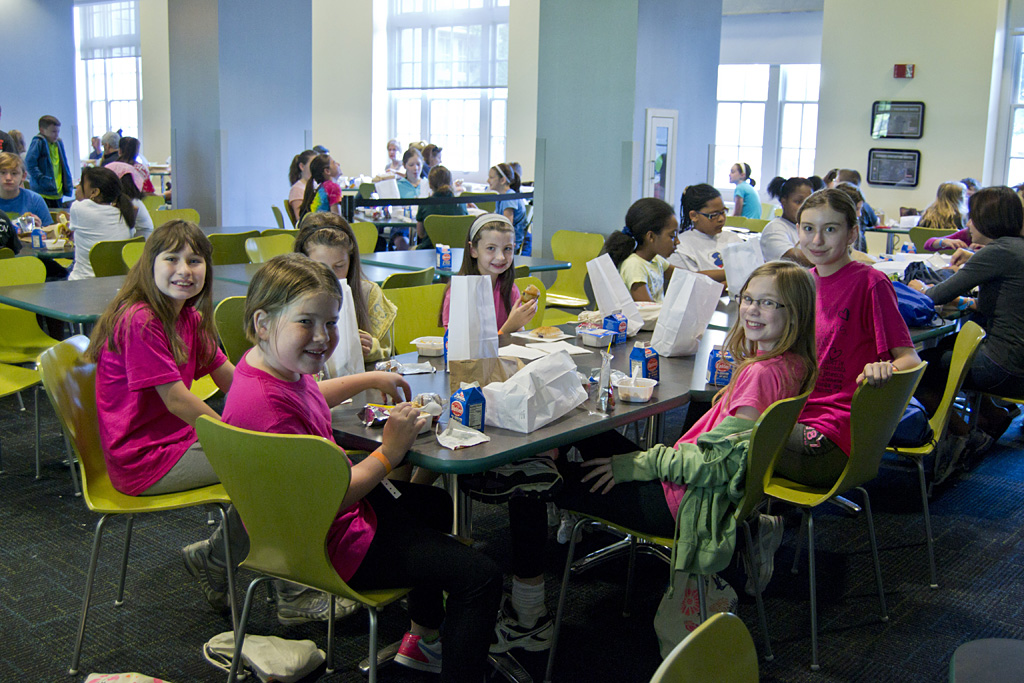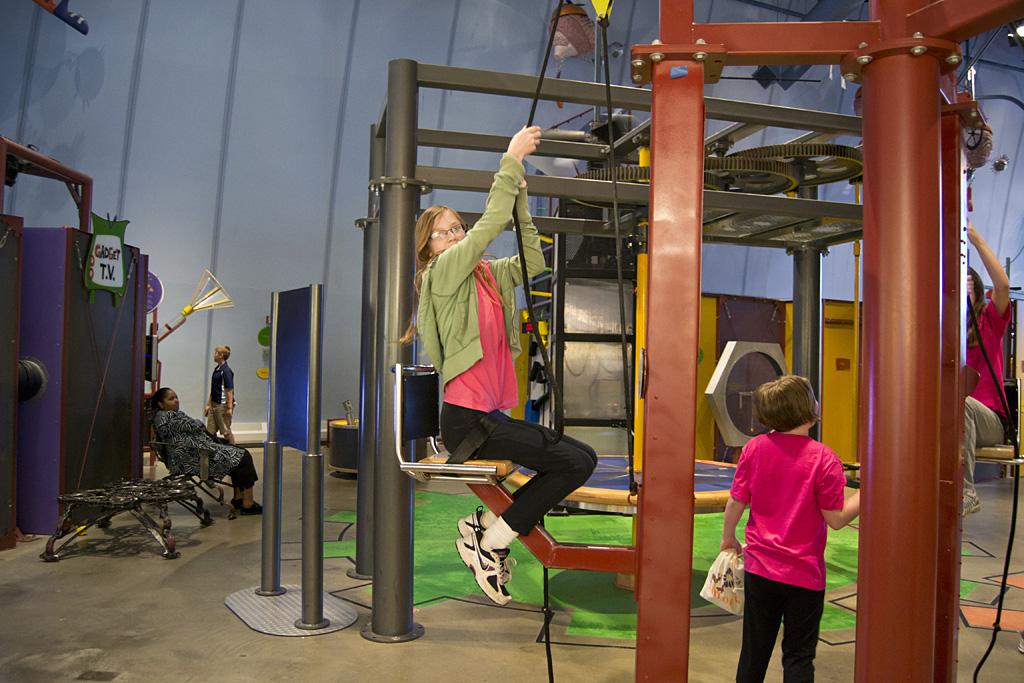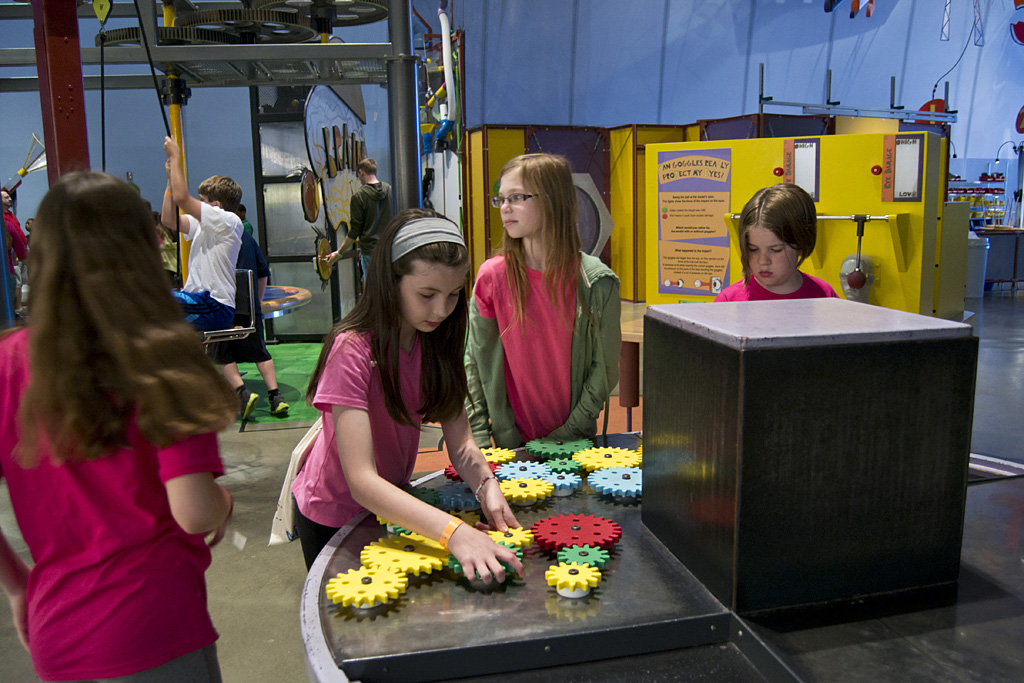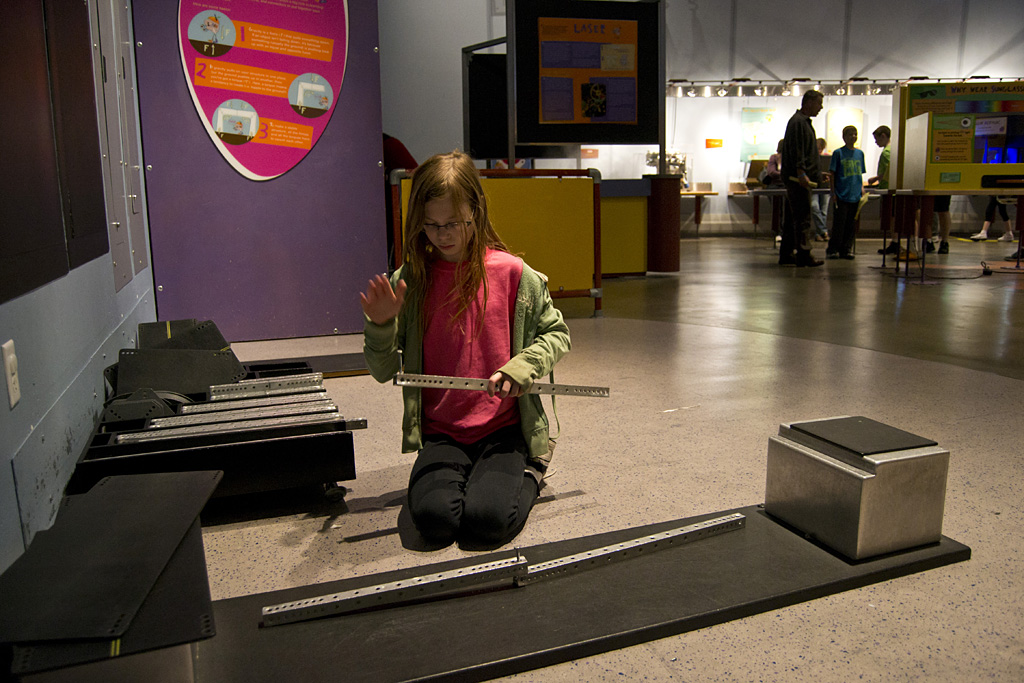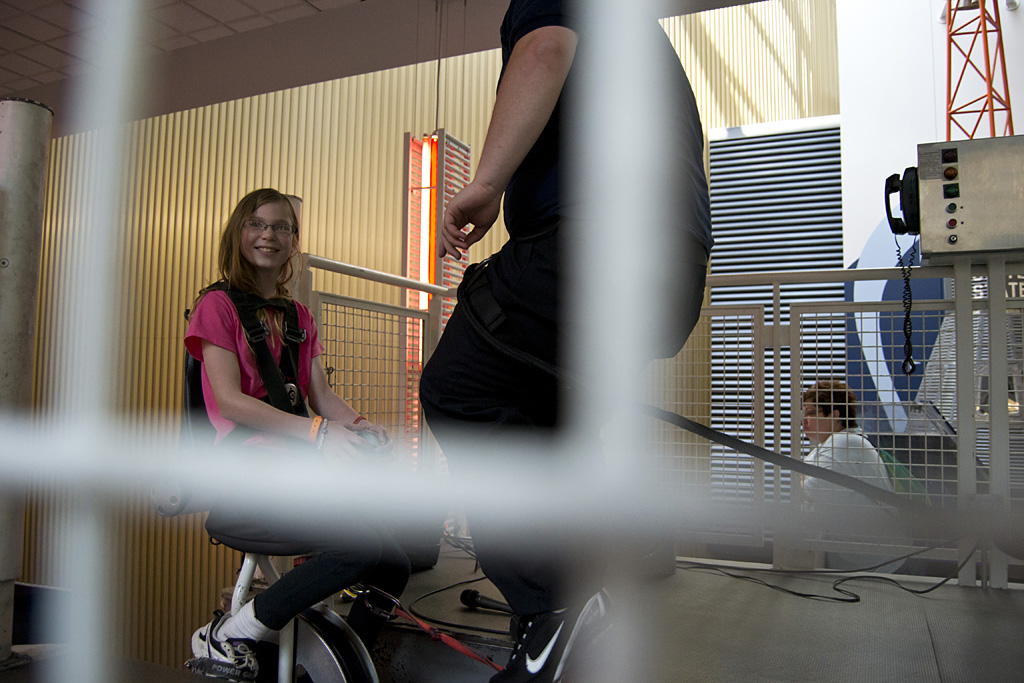 At COSI, there is a unicycle on a cable suspended above the lobby at about a two story height. Brigitta has always wanted to try it, but the lines are usually over two hours long. On this trip, she got to try it, and because Brigitta did it - each of her other friends tried. Some got stuck halfway and had to be helped, but not Bri, she pedaled all the way across and back.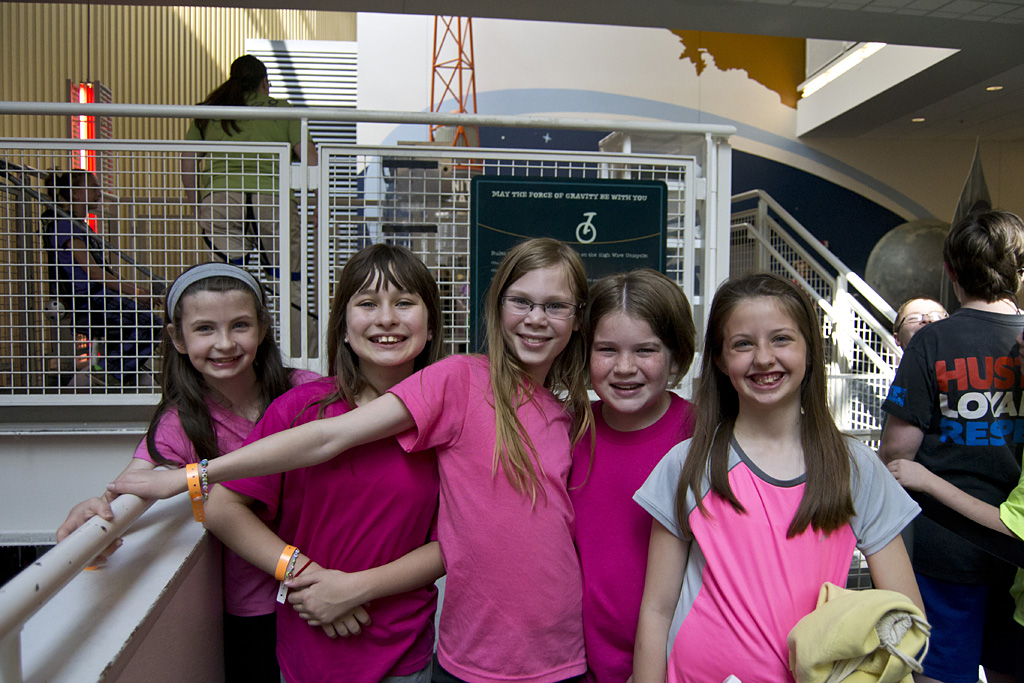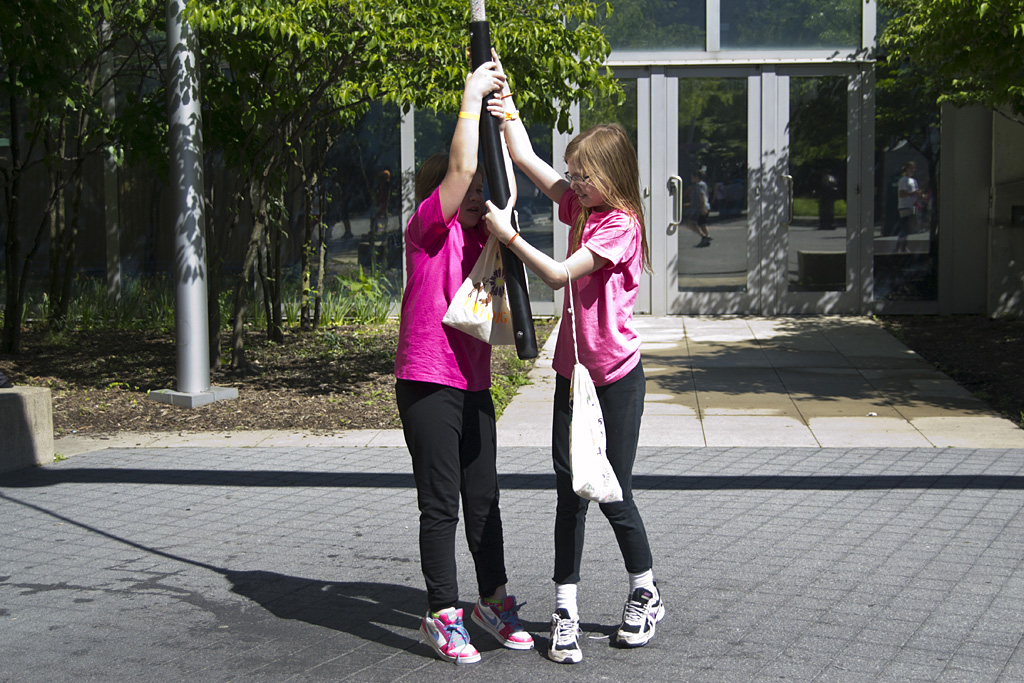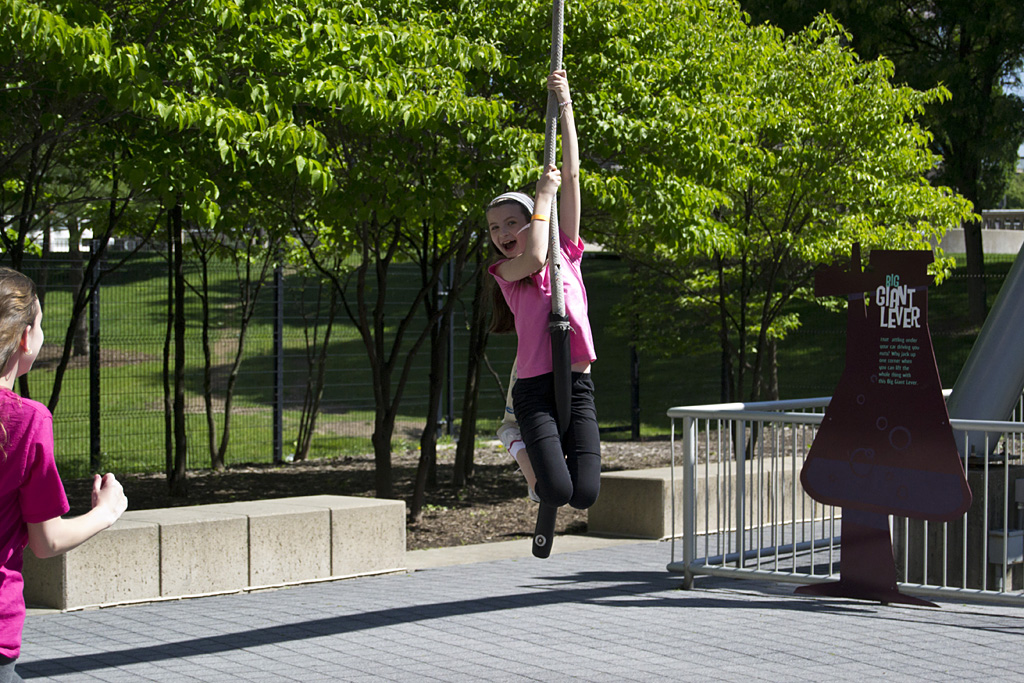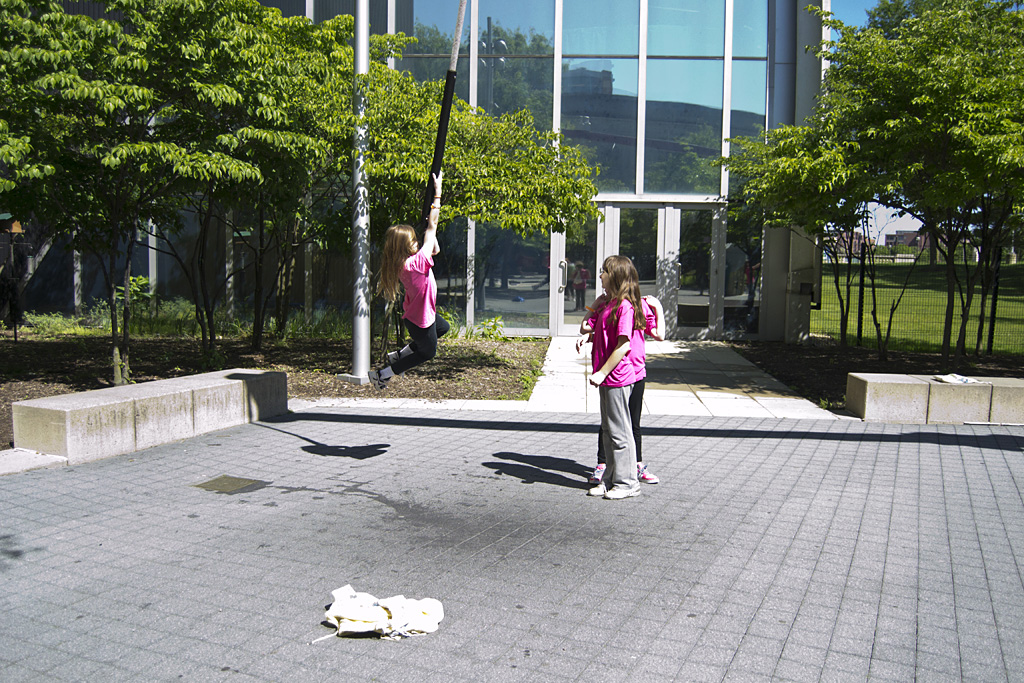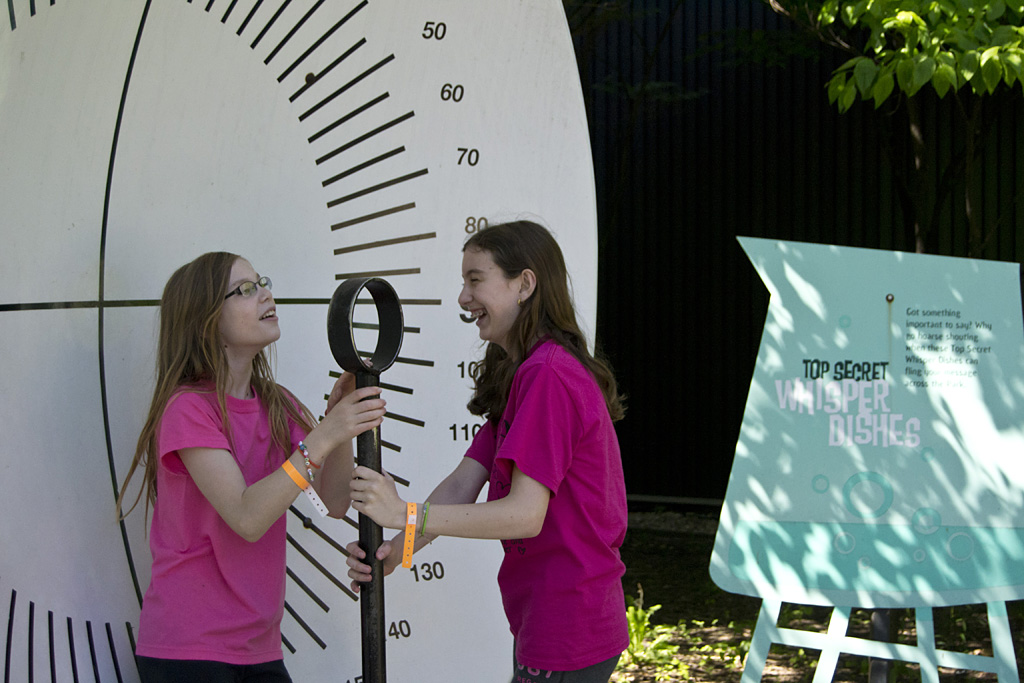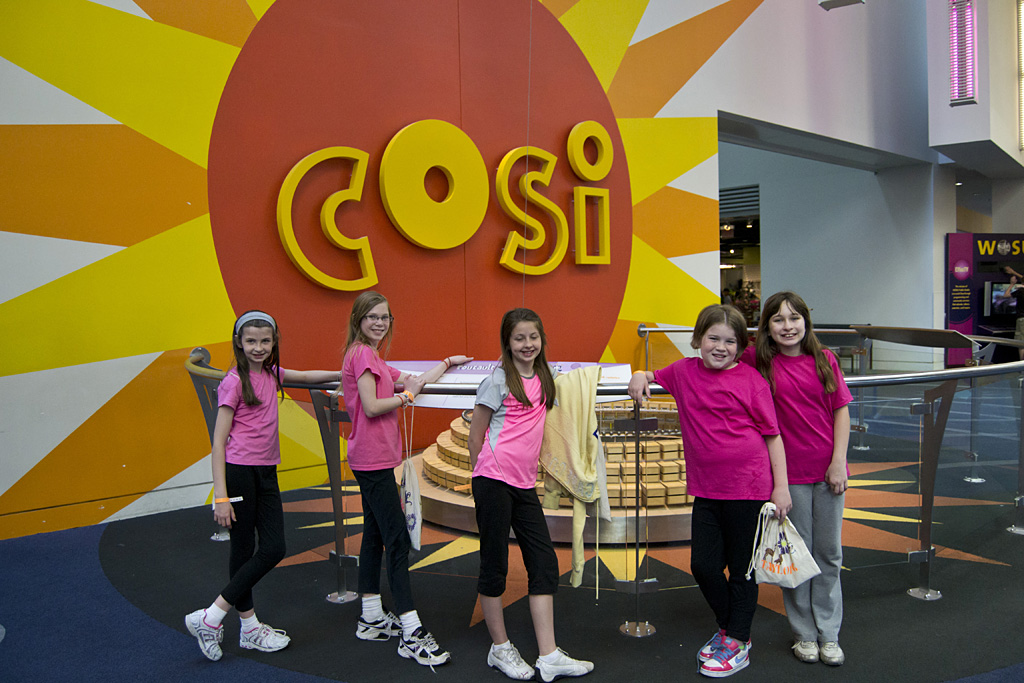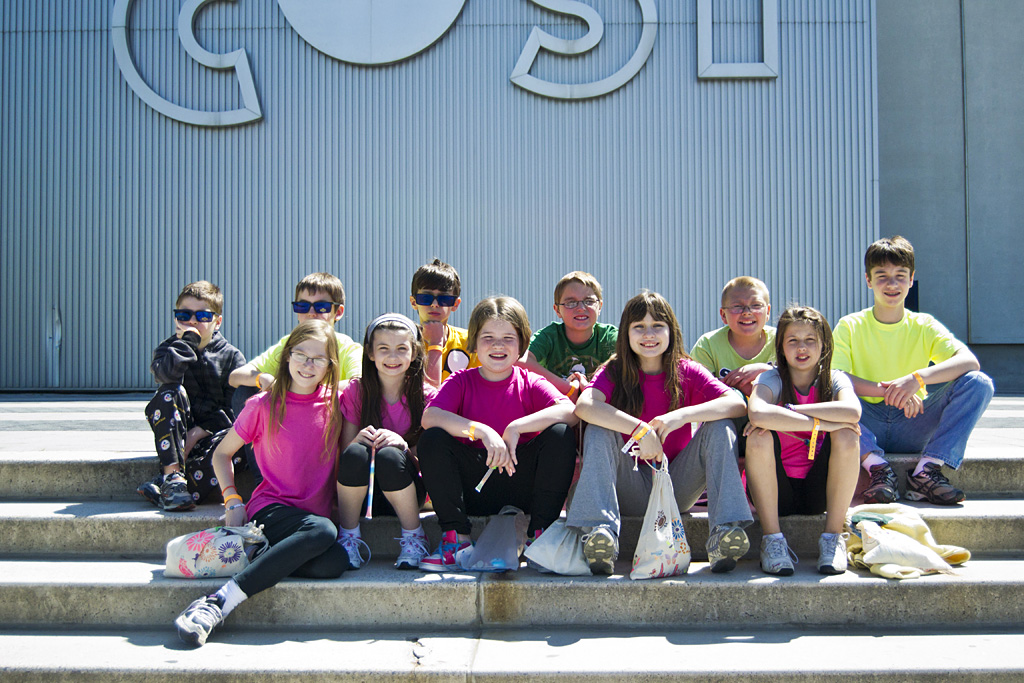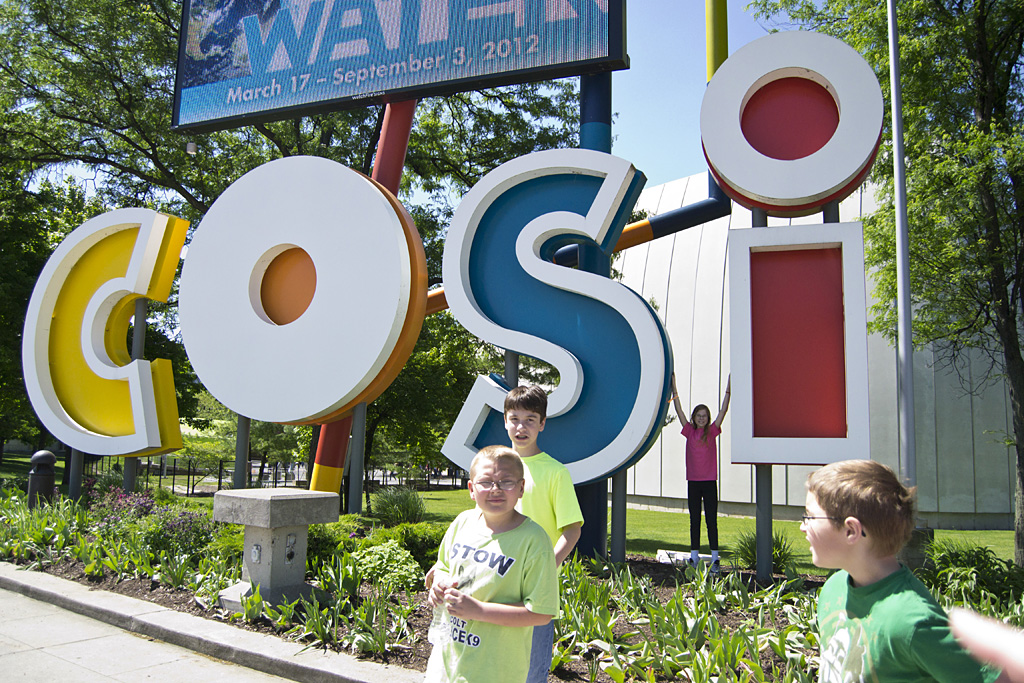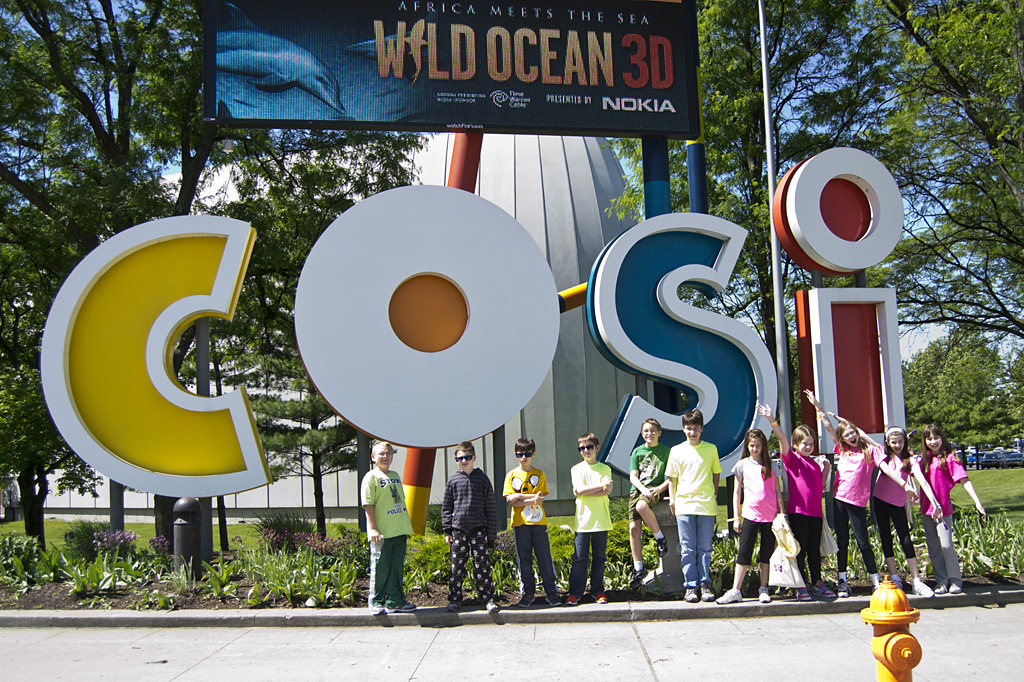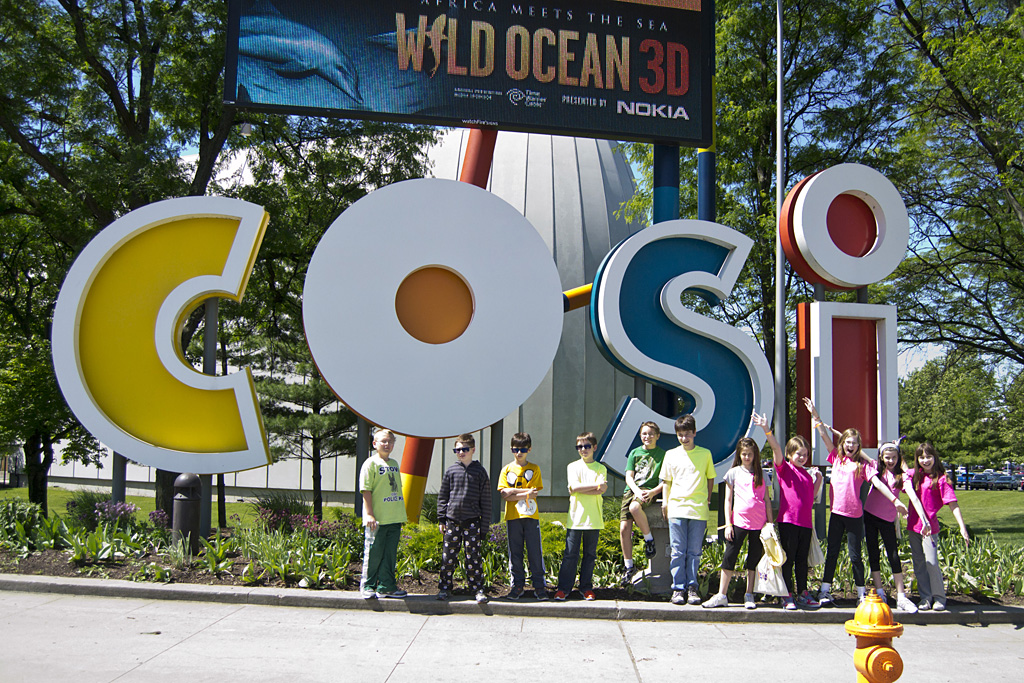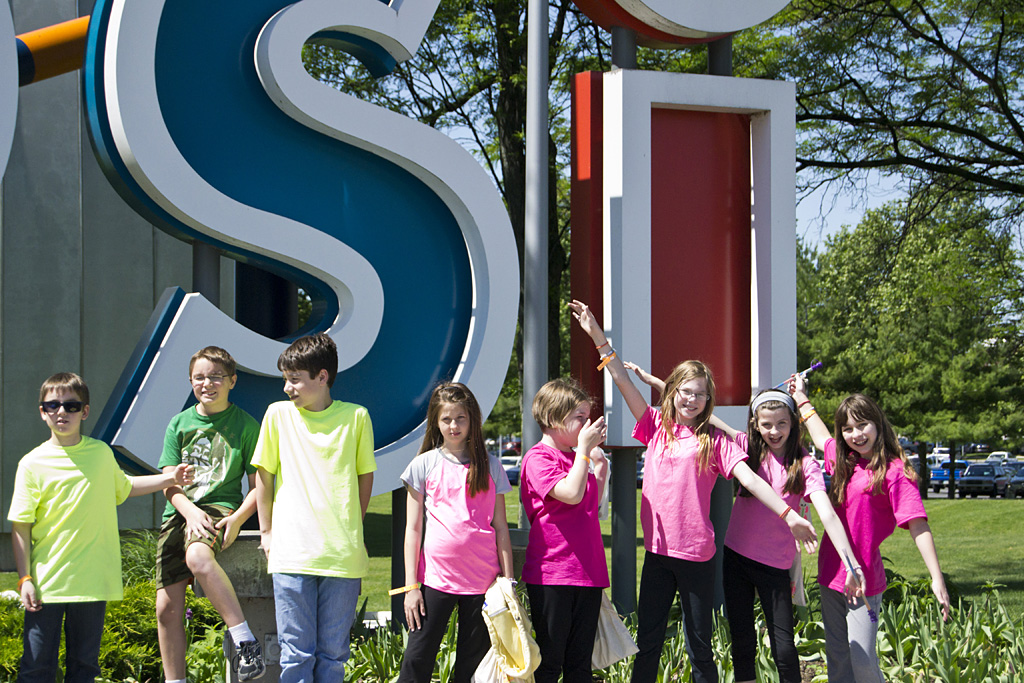 As part of their social studies curriculum the fourth grade studies Ohio history. Since we were only a few block away from the state capitol, we took a walk to see some of the rooms, including The Map Room. The Map Room has a giant map of Ohio with all 88 counties formed in granite. As luck would have it, there was a Civil War living history exhibit on the capitol lawn. The kids even got to talk to Abe Lincoln.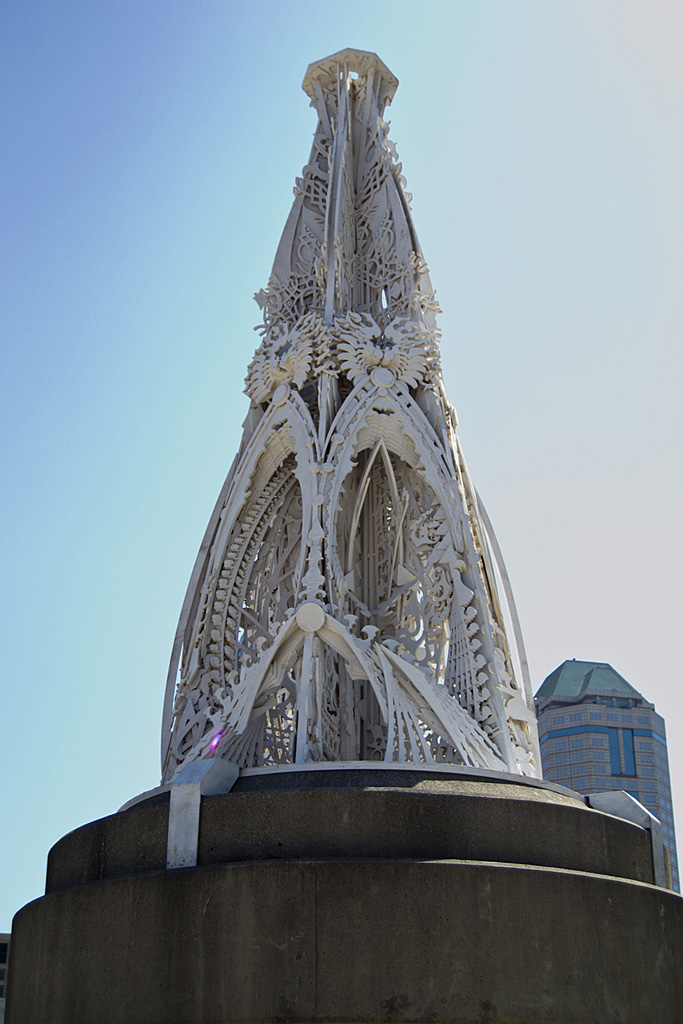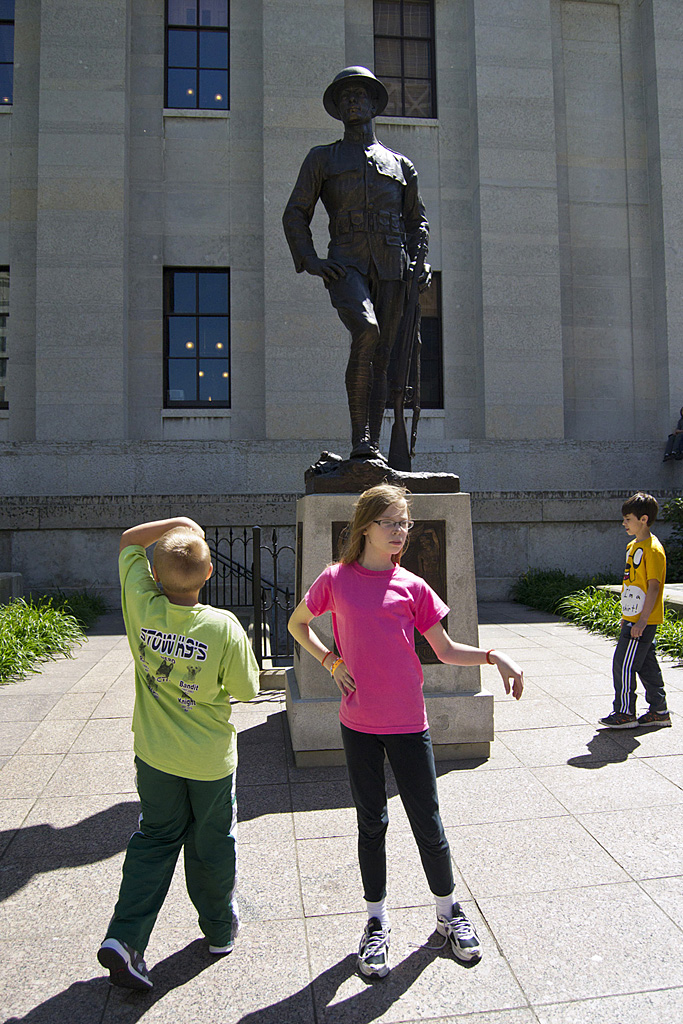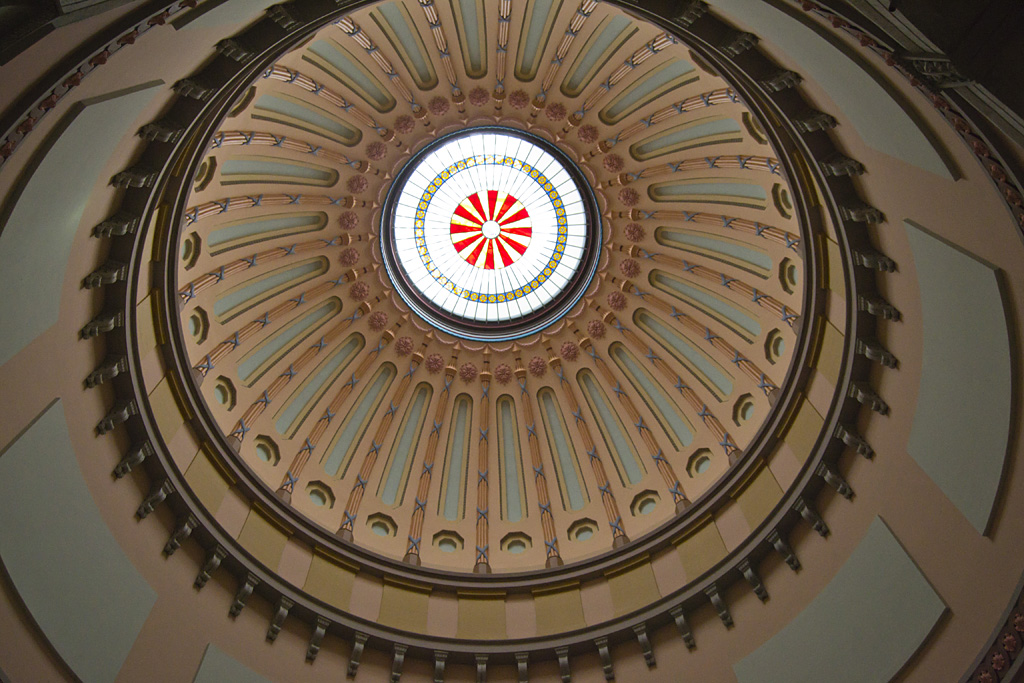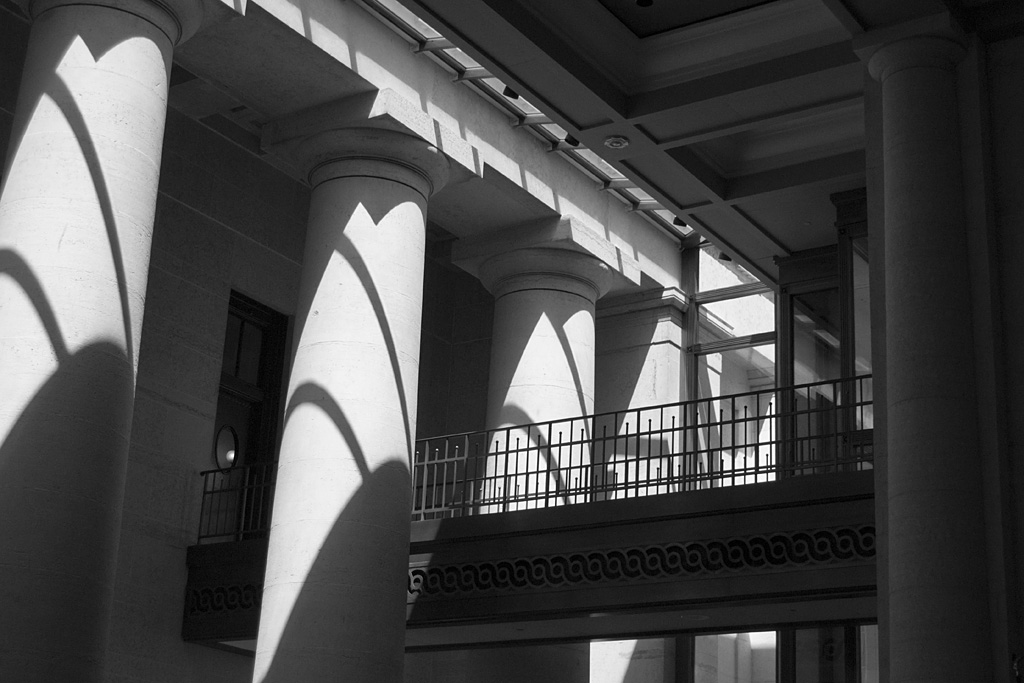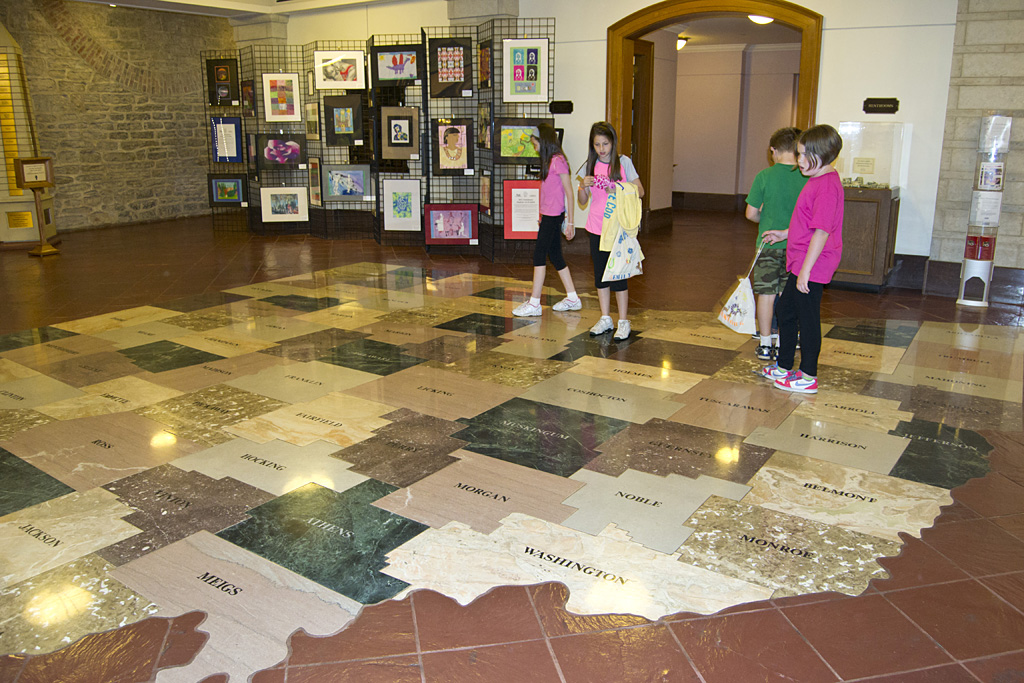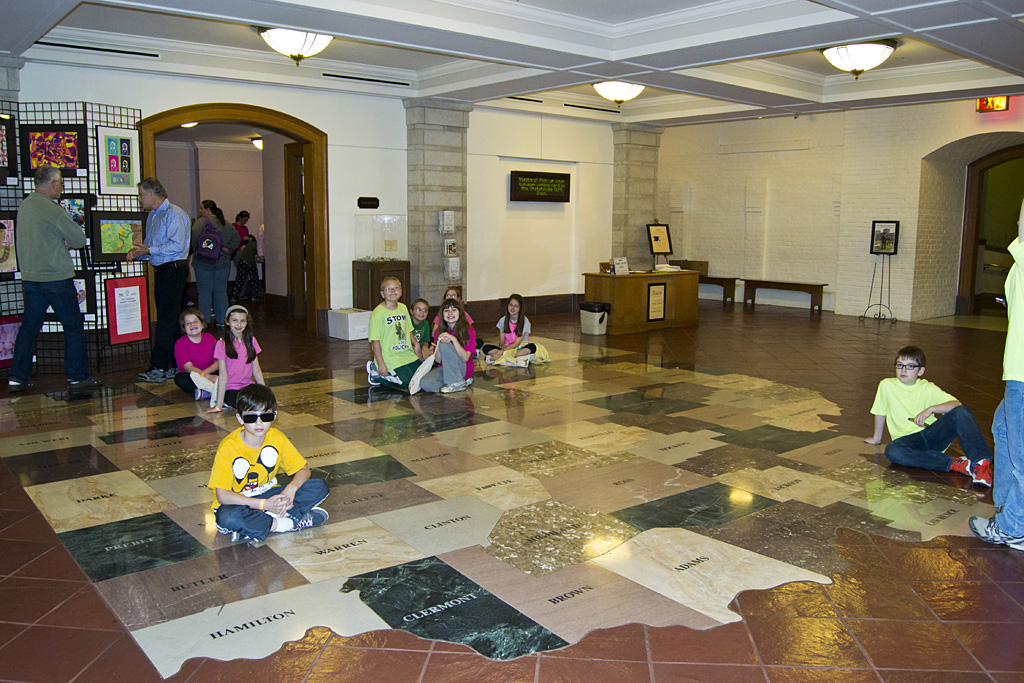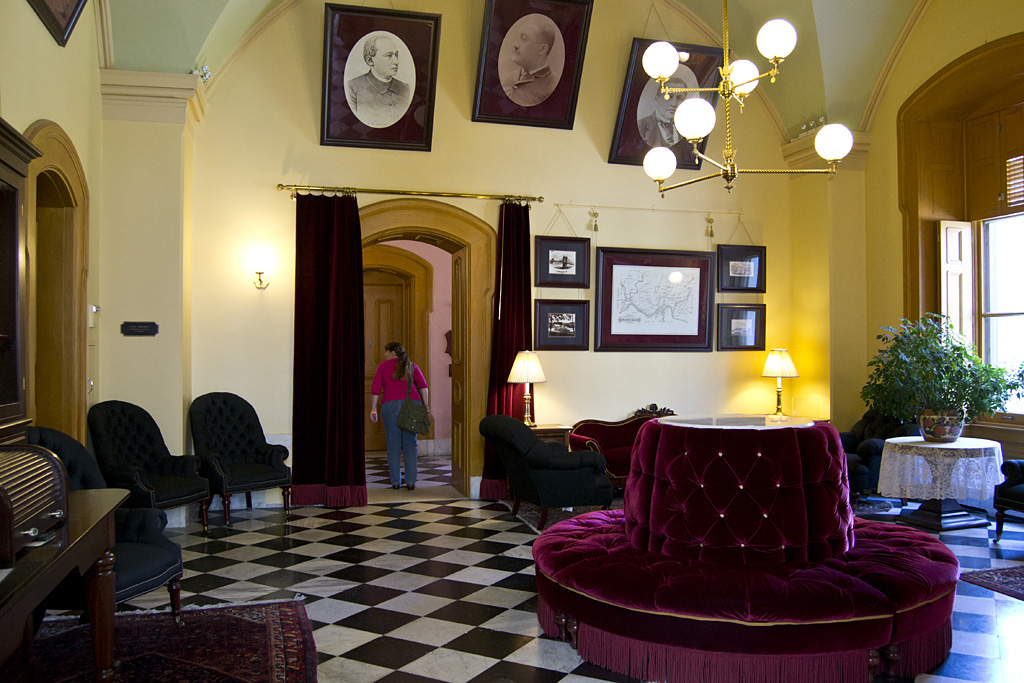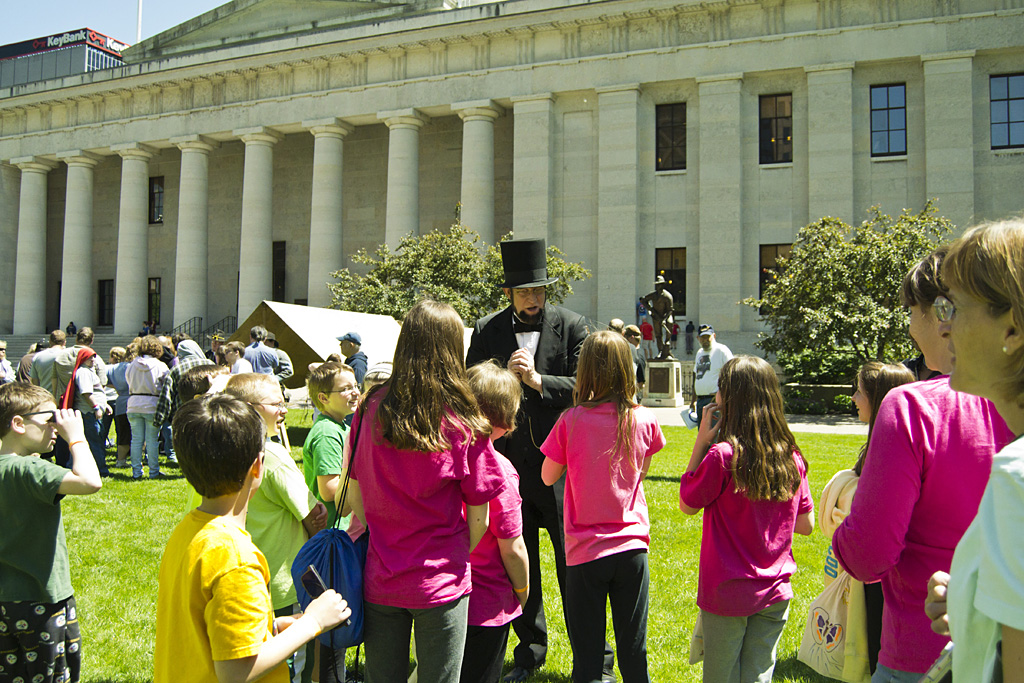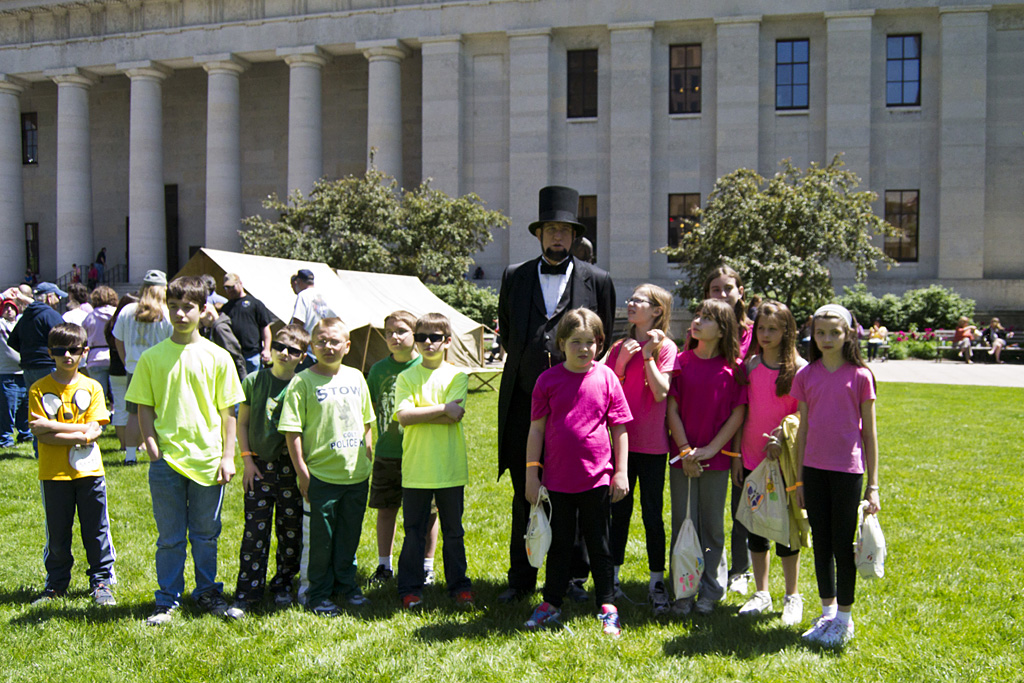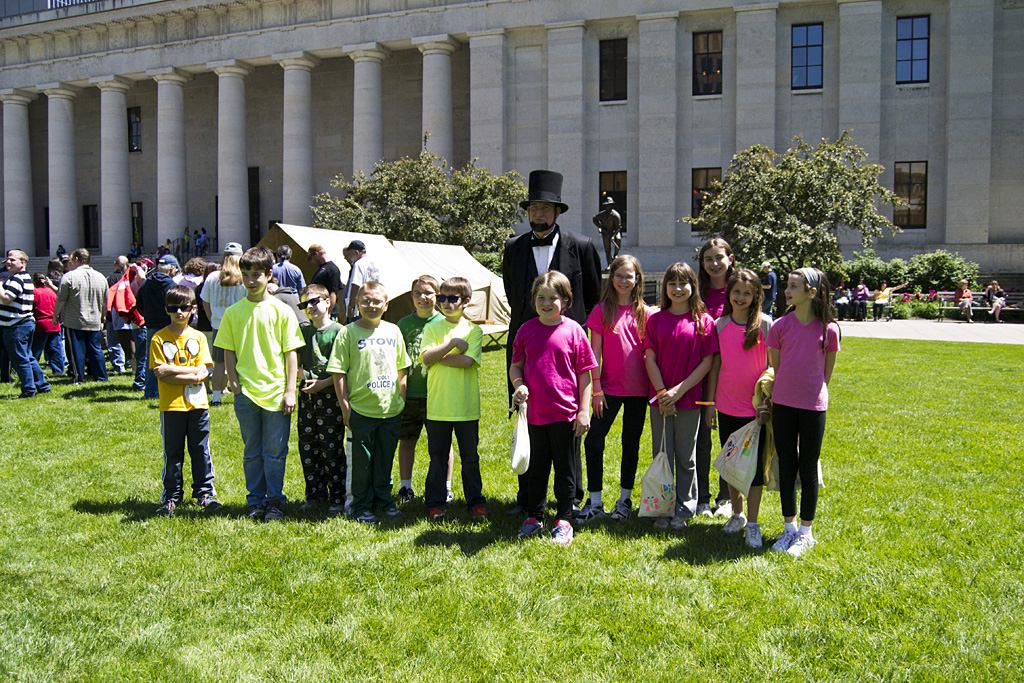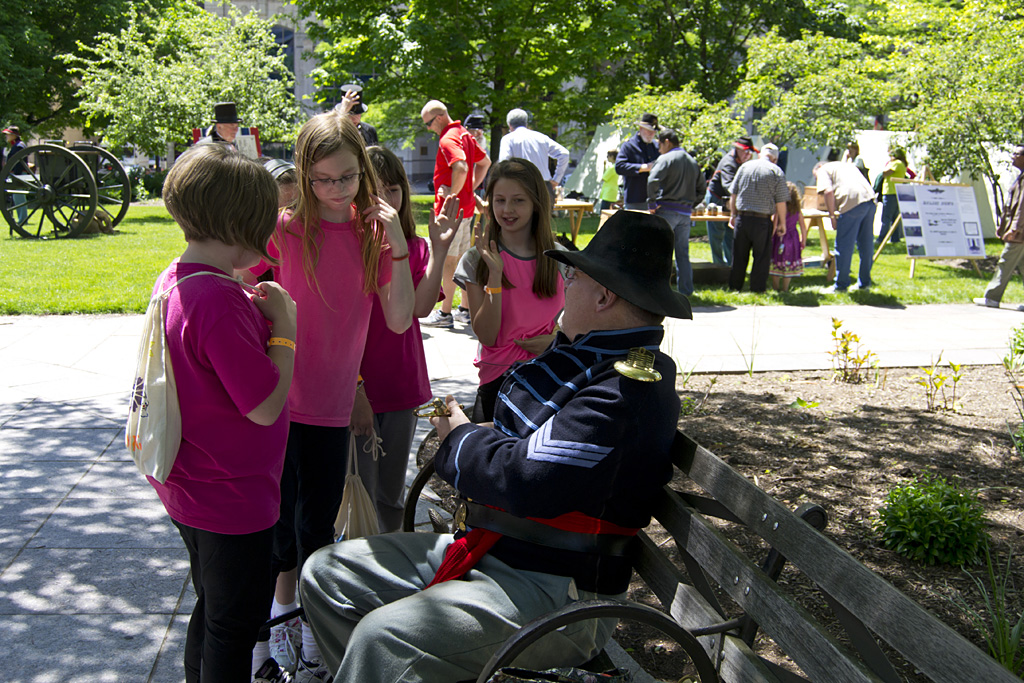 The last stop of the day was to the Newark Earthworks. It is an amazing collection of effigy mounds created by prehistoric people of the area.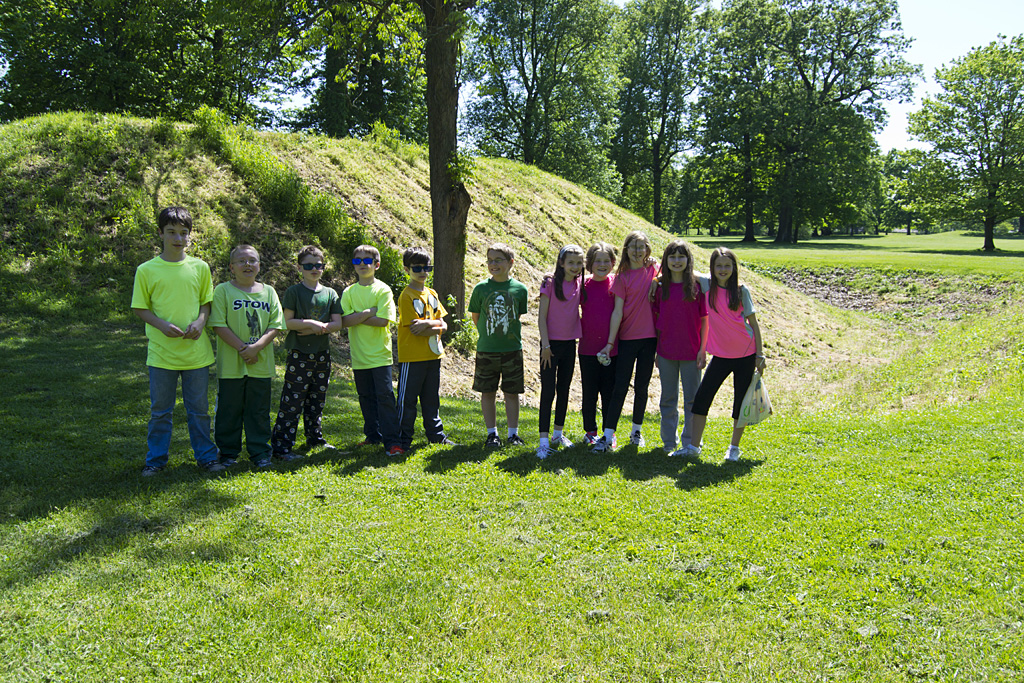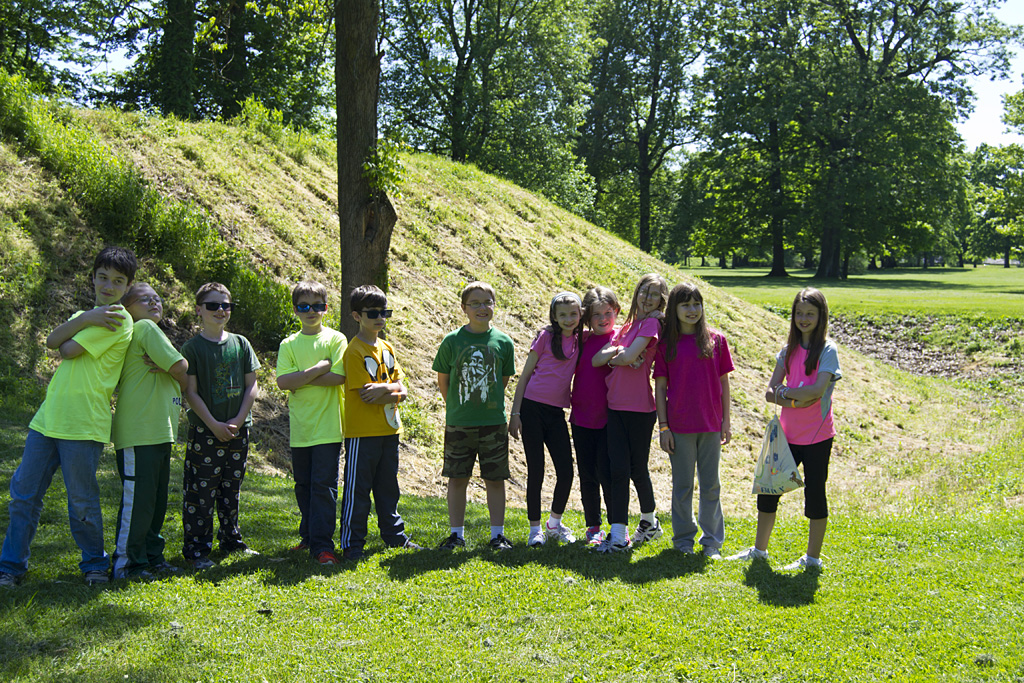 The one circle we were able to visit was one of the smallest (on the far back of the map) and it was over four hundred feet wide.