4-14-2012 ~ Blog #437
(David)
We visited Salt Fork State Park Wednesday through Friday. The first photos below are of Hosak's Cave, which is really more of an overhang than a cave.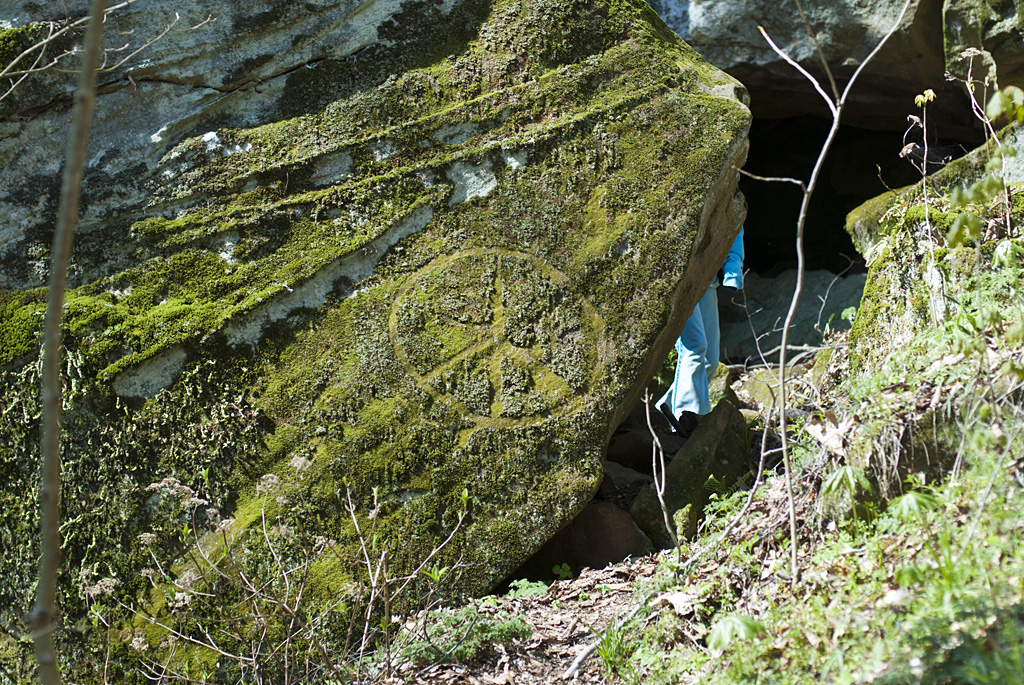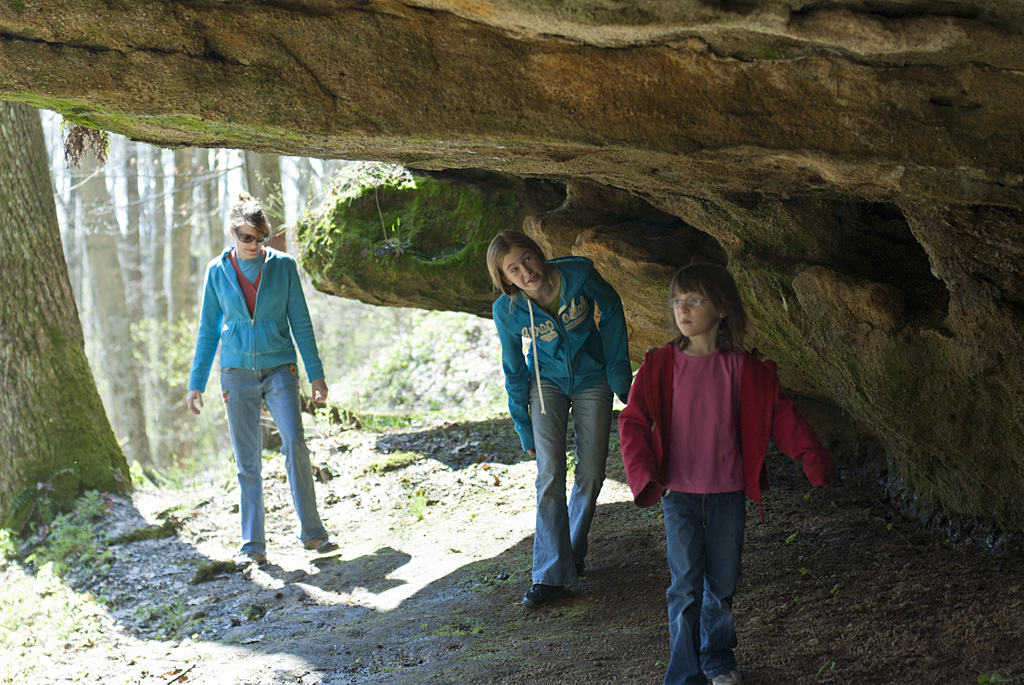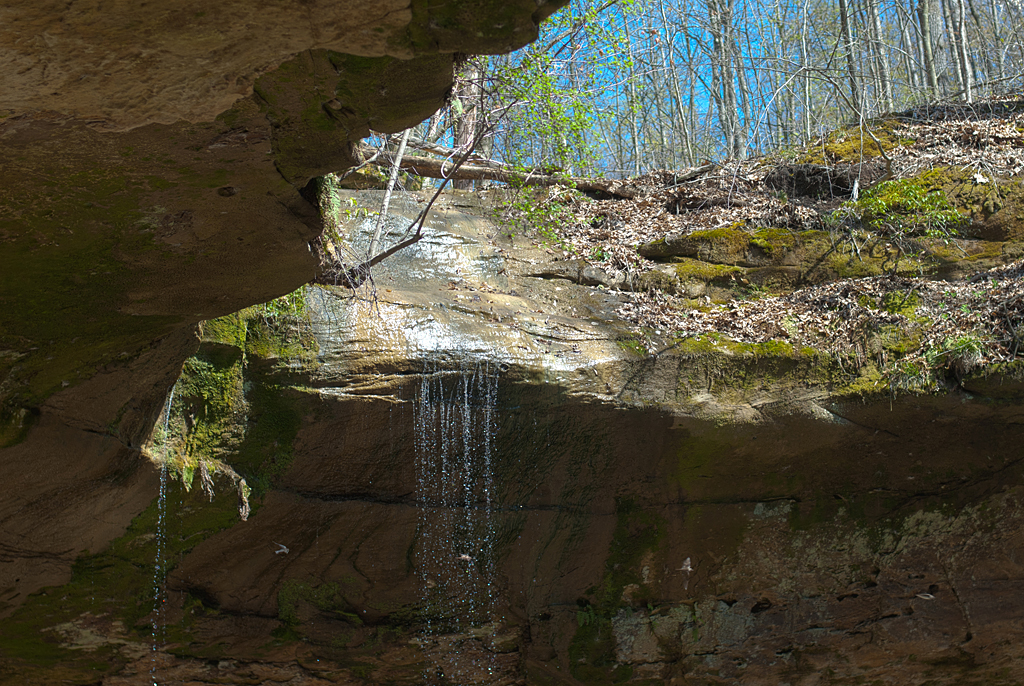 My first attempts at HDR using Photoshop's version.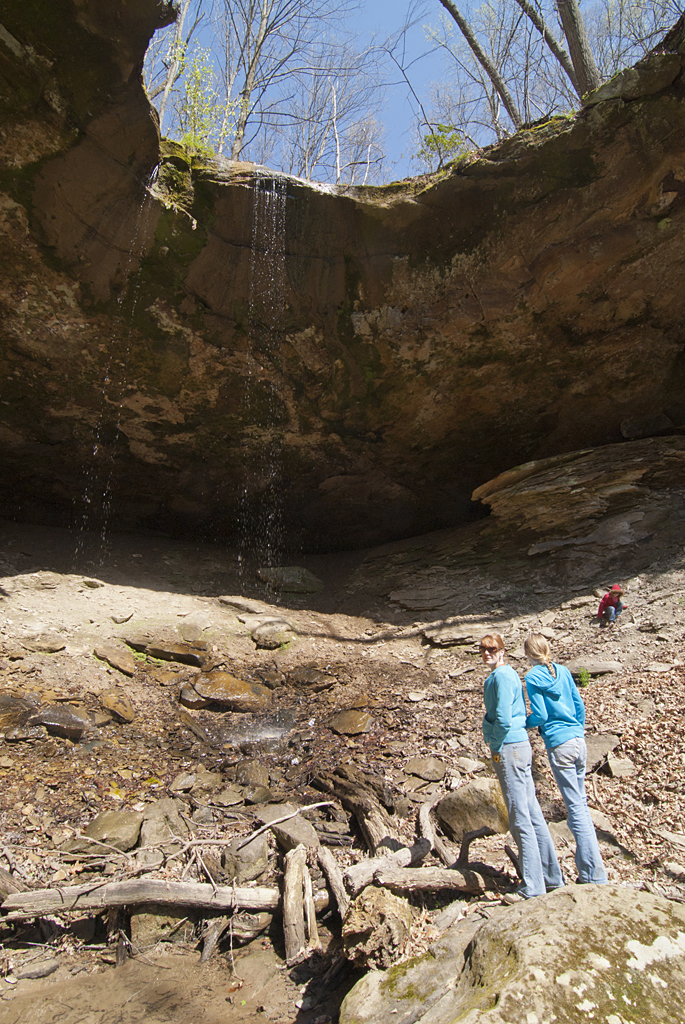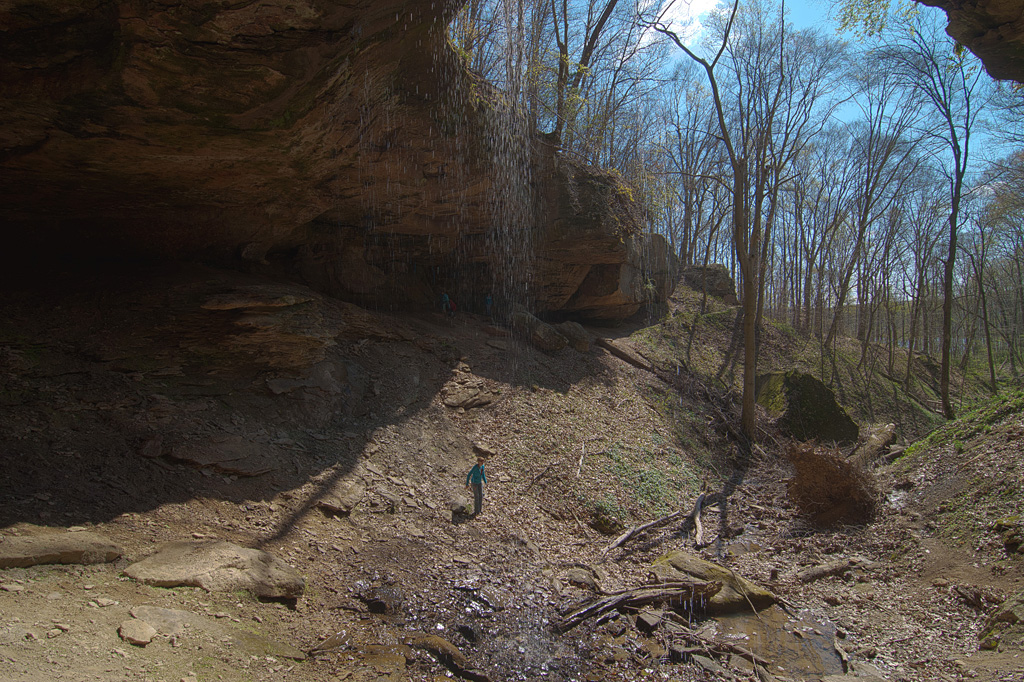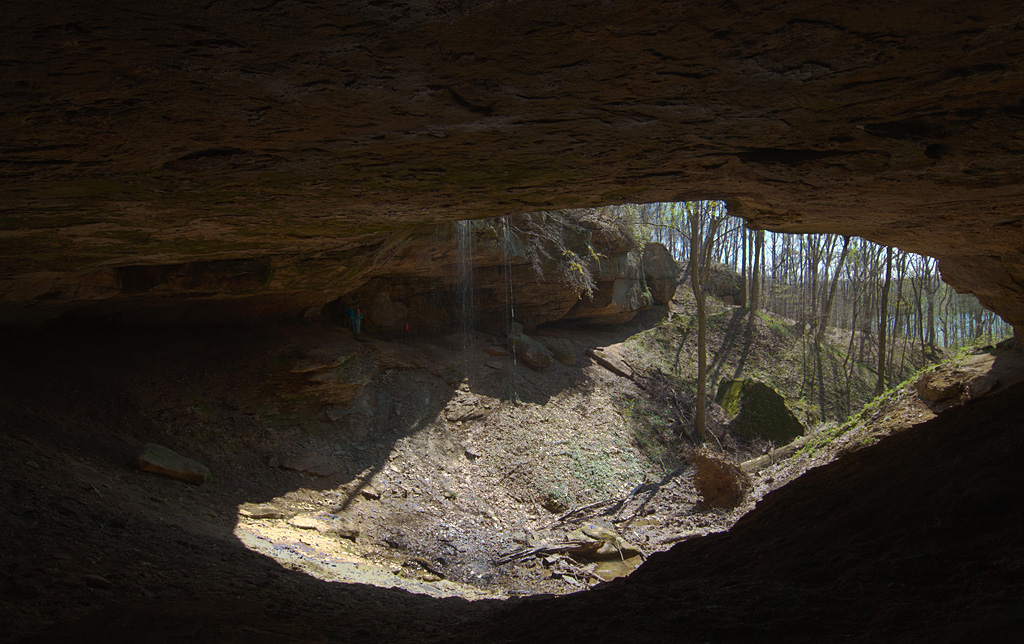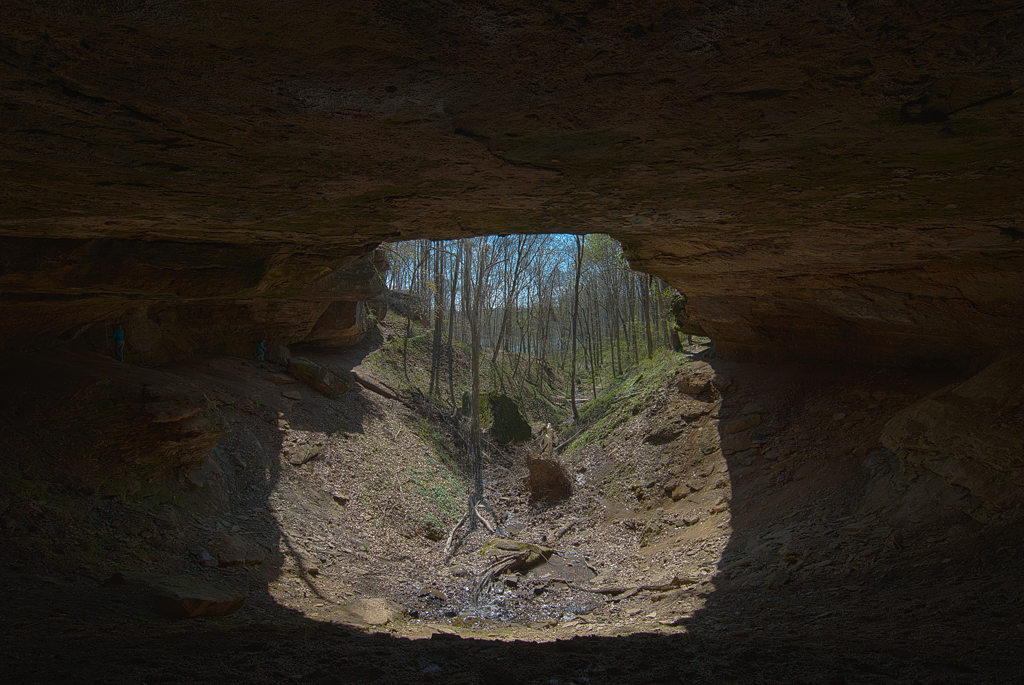 The girls left their marks; at least until the next rain.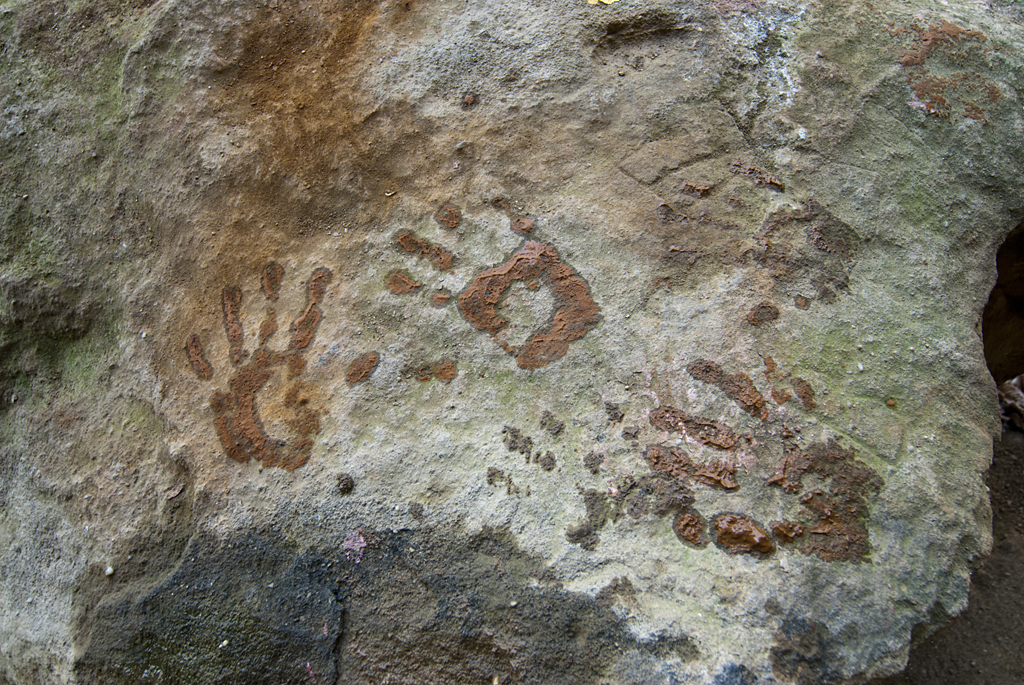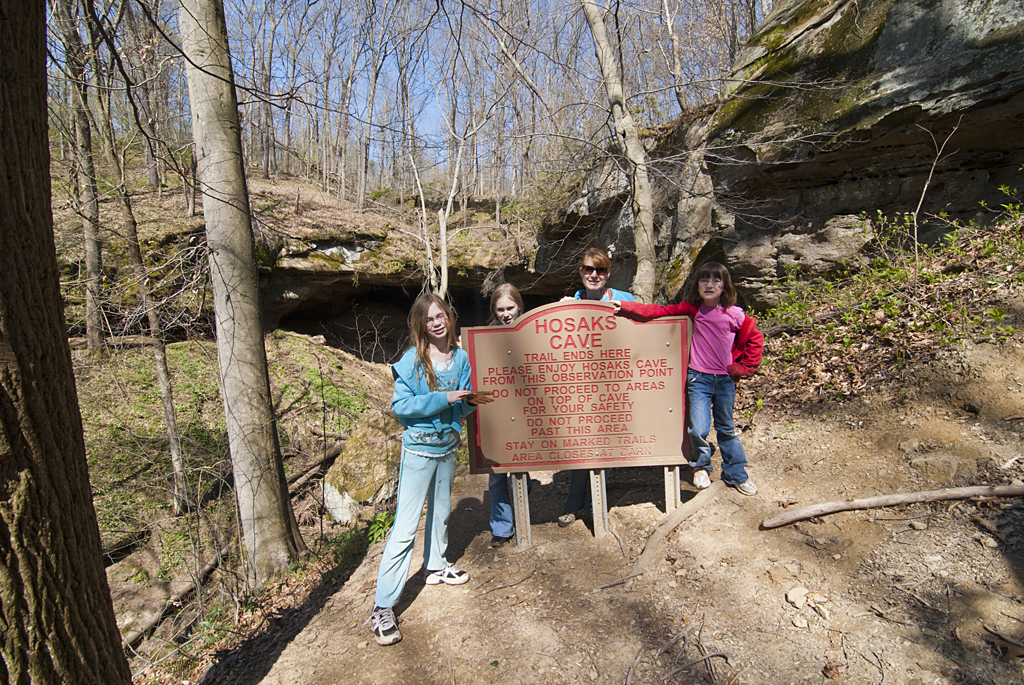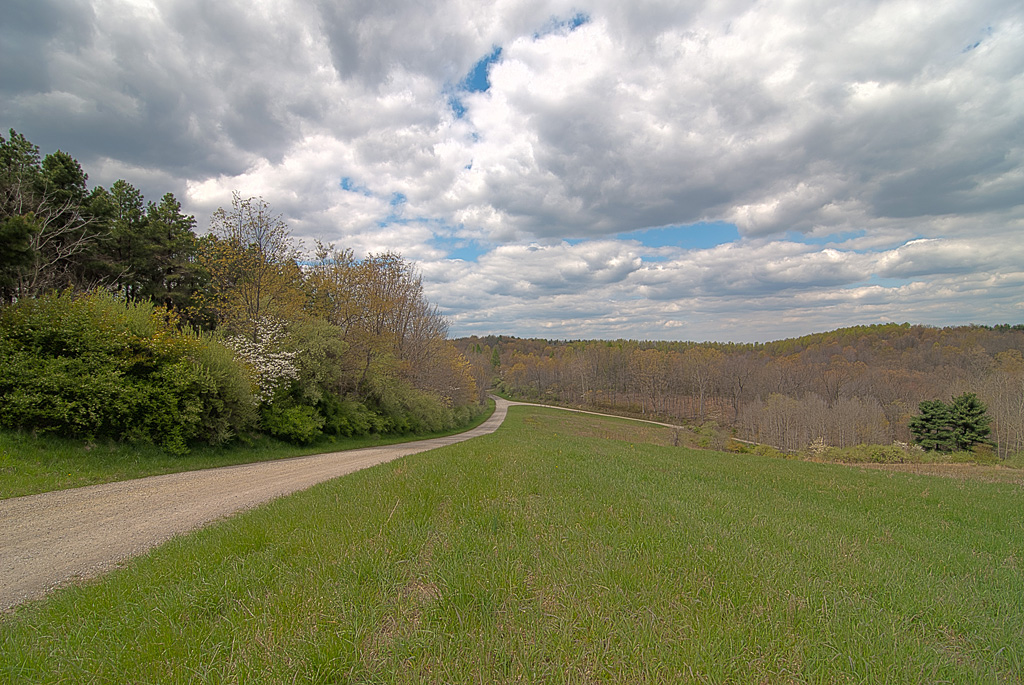 A hill with a veiw.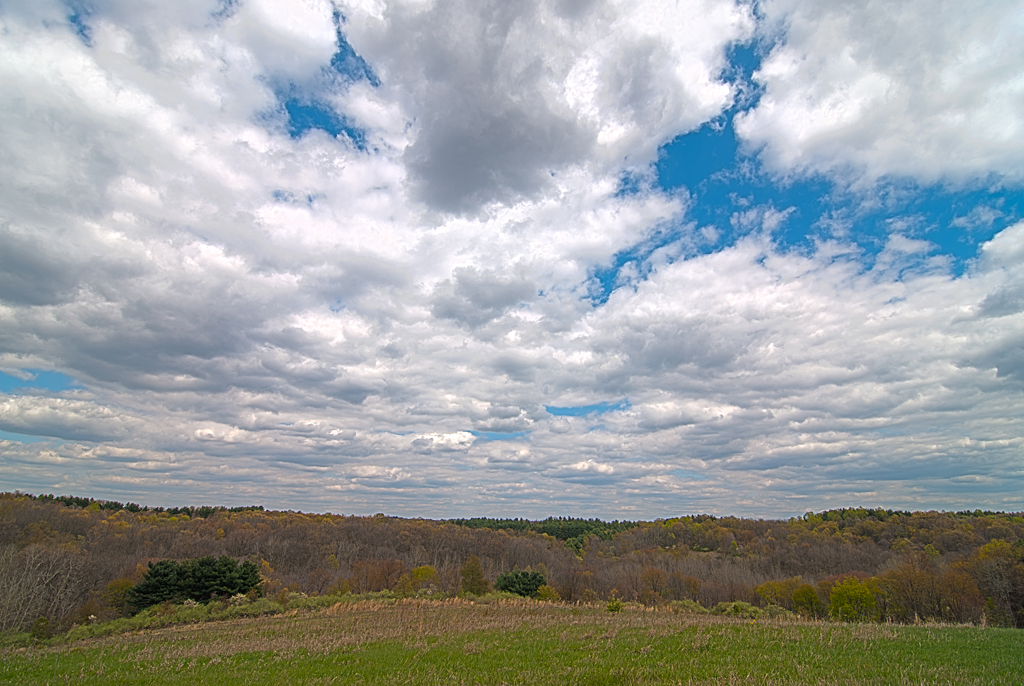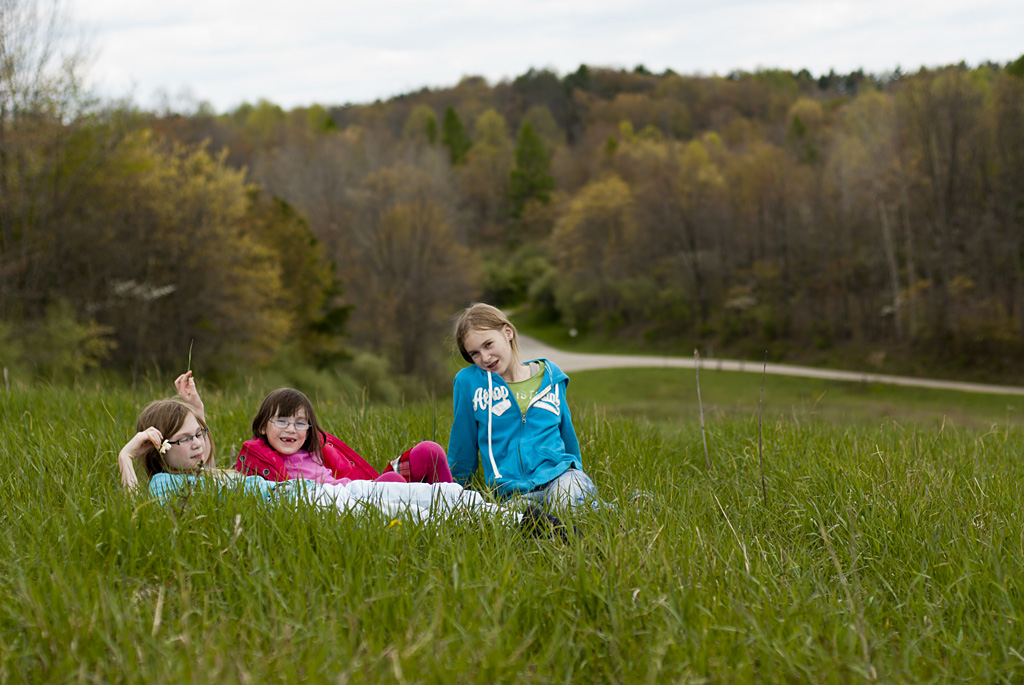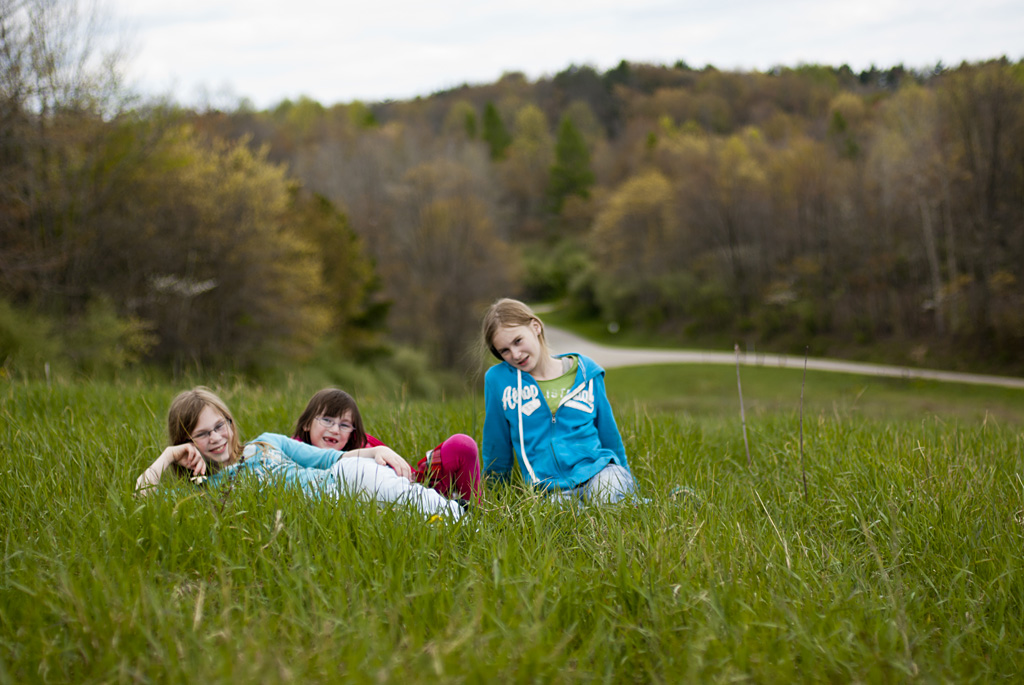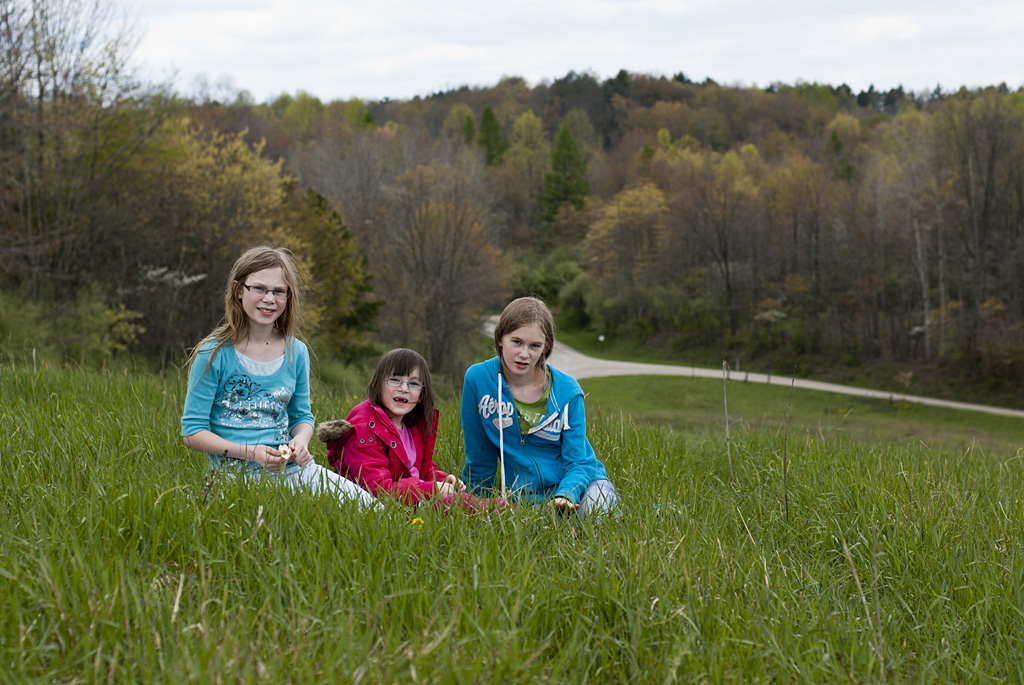 Beach
This beach had parking spots for hundreds of cars, but being off season we were the only ones there.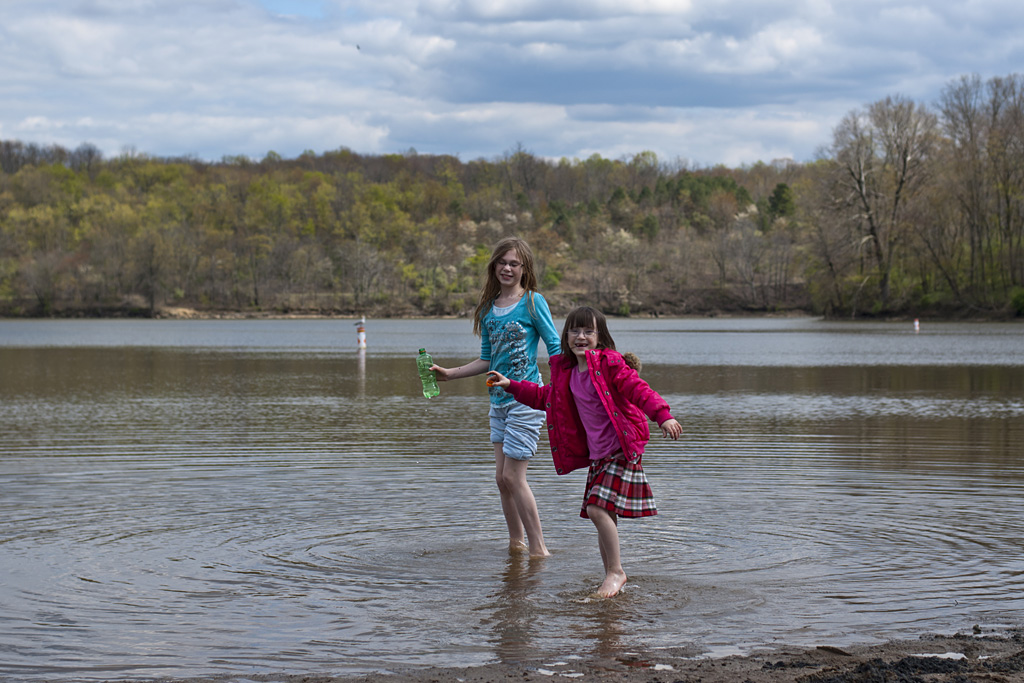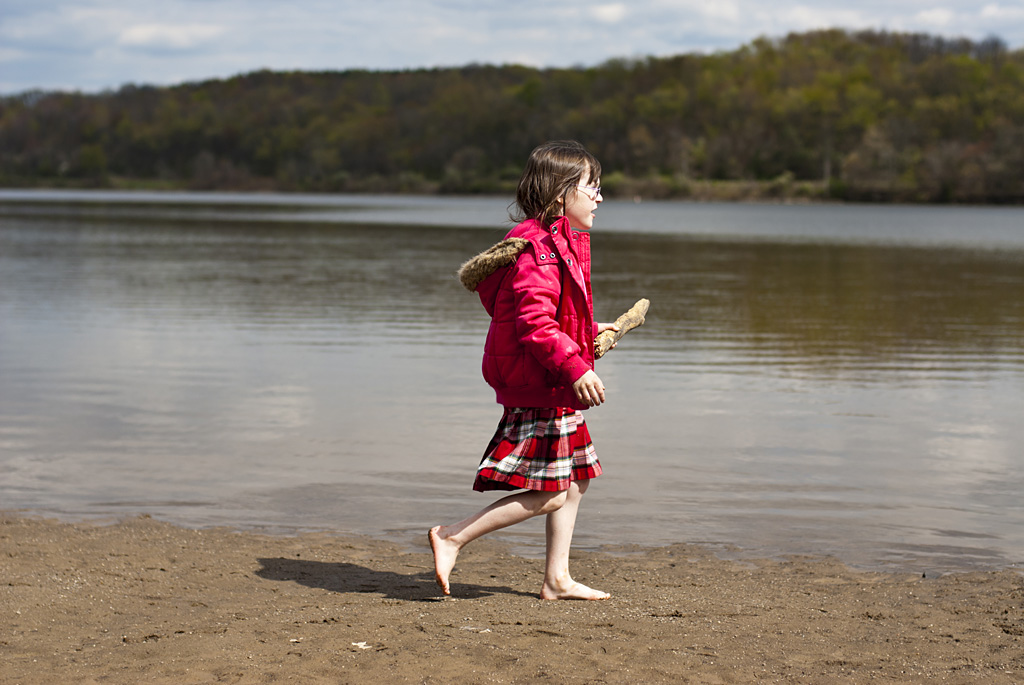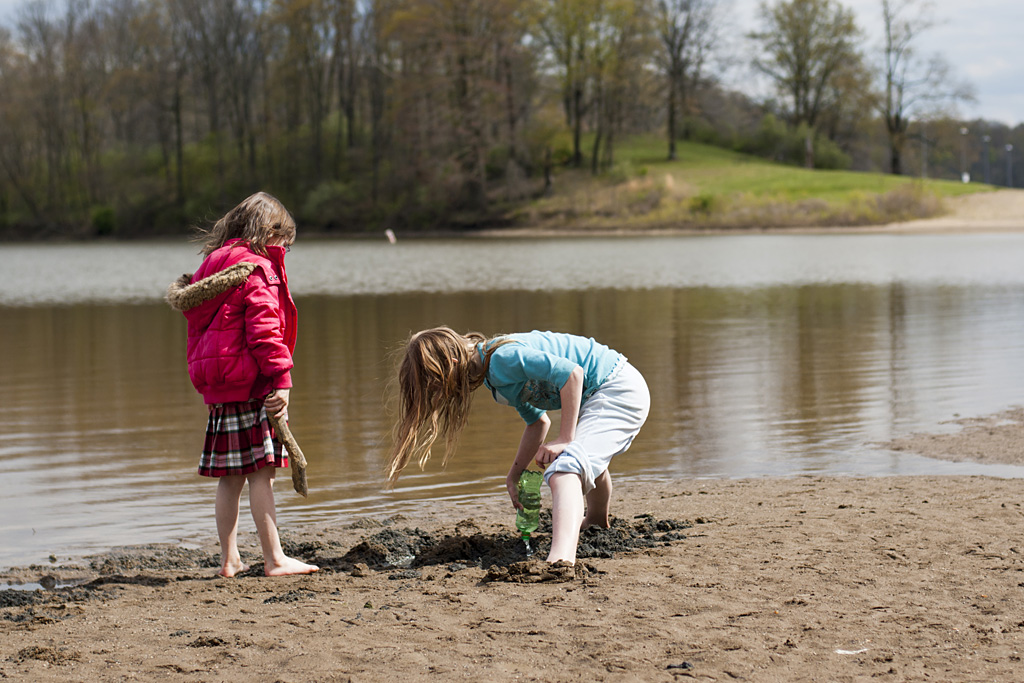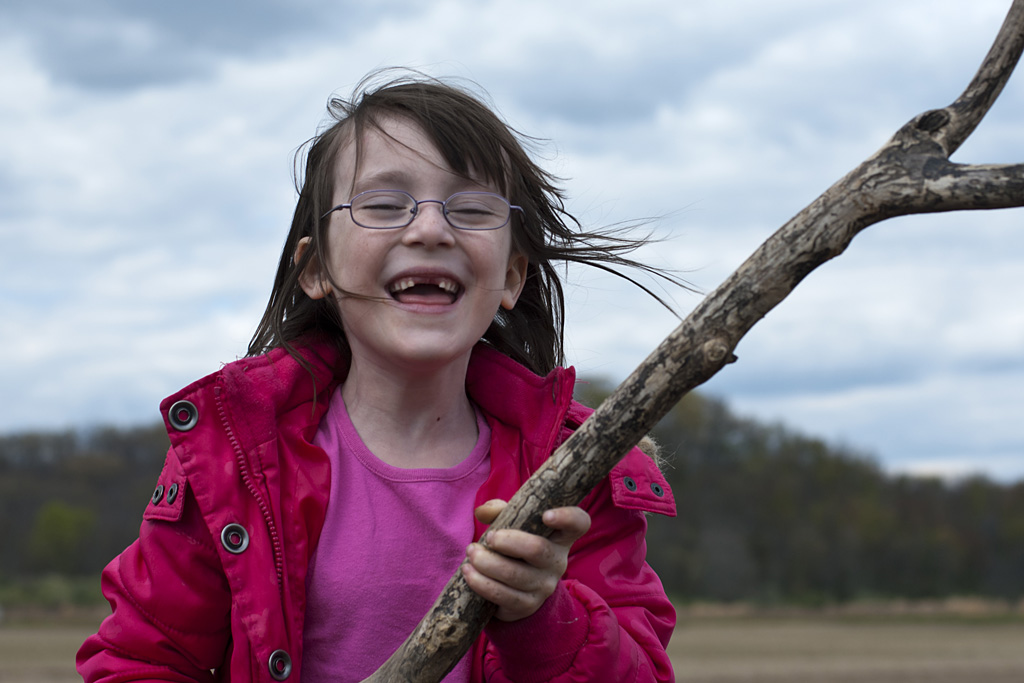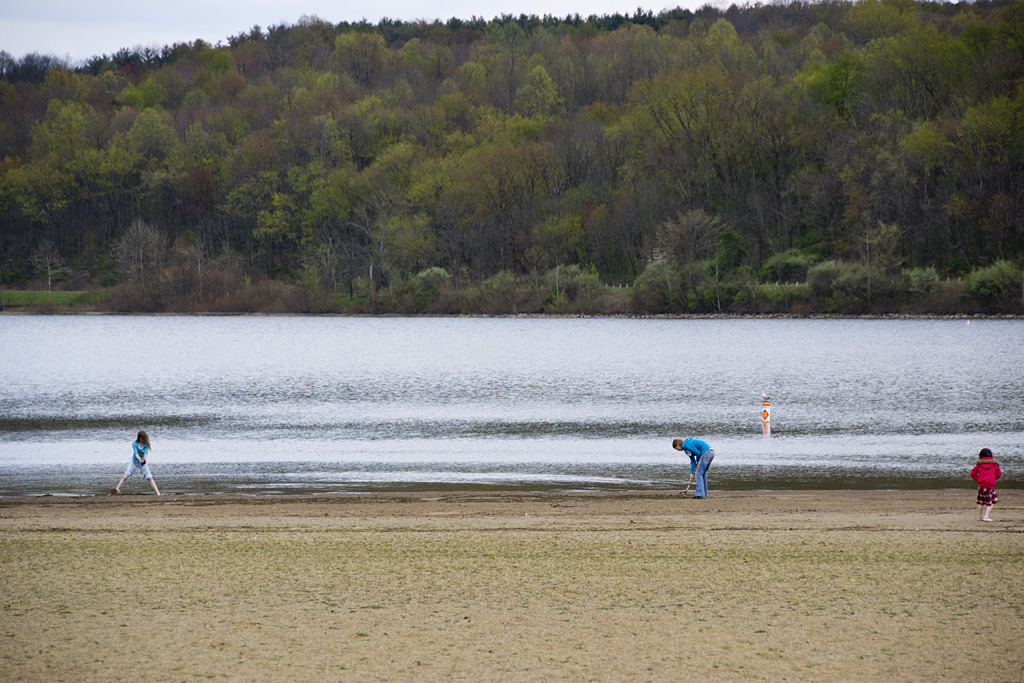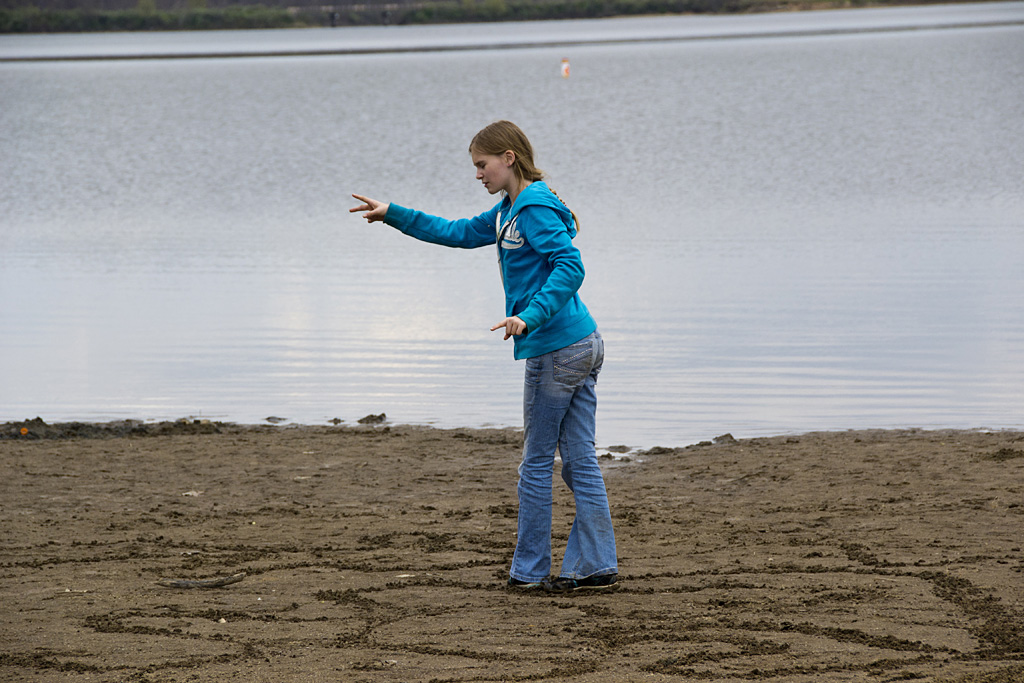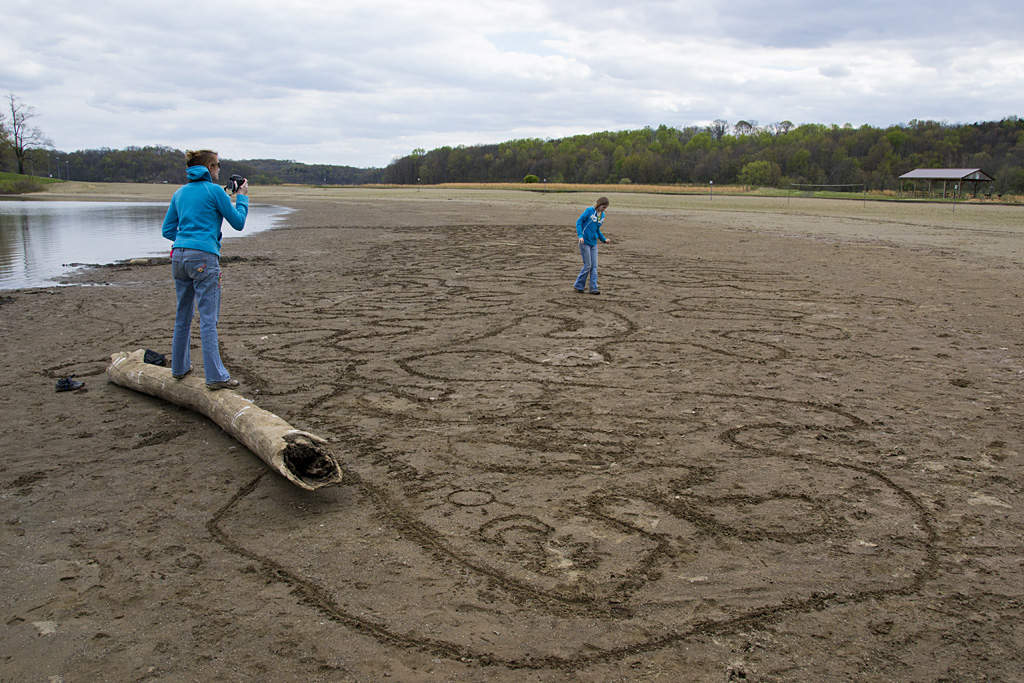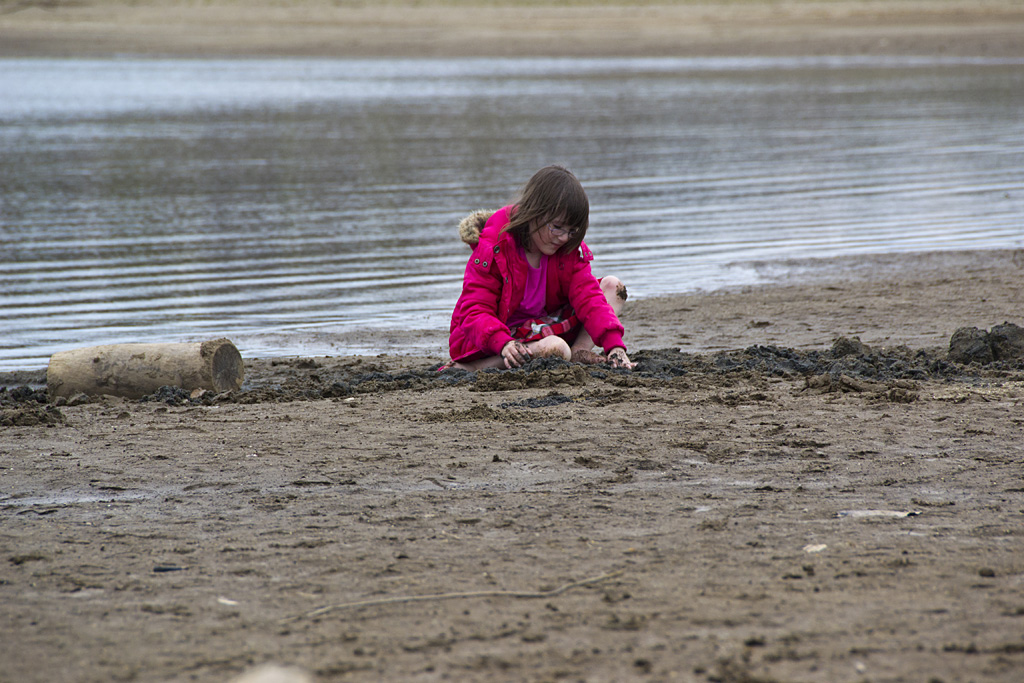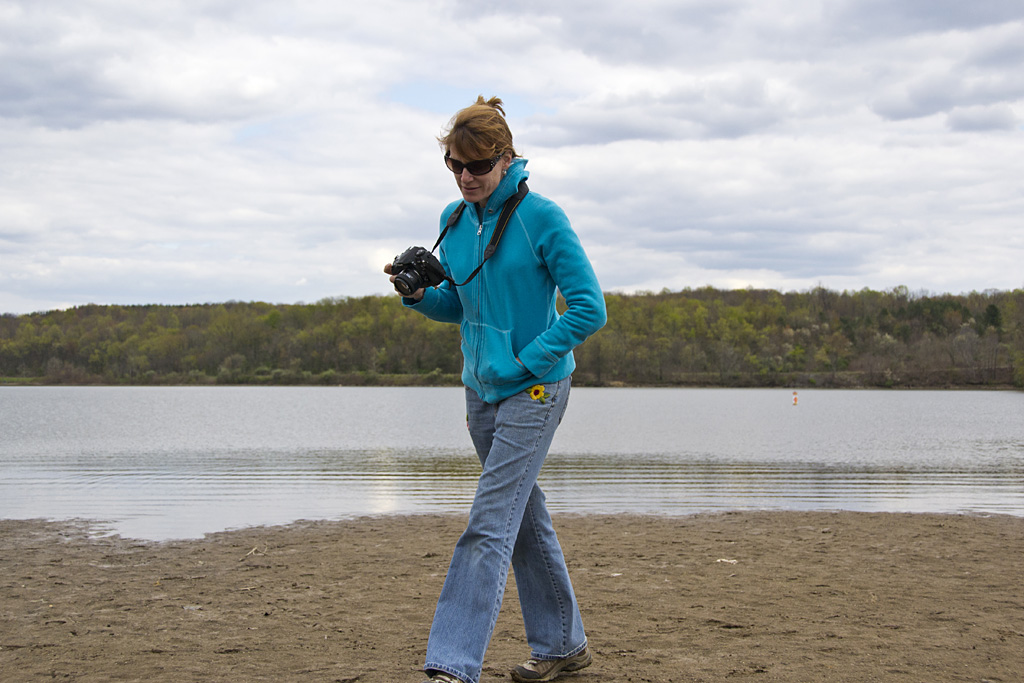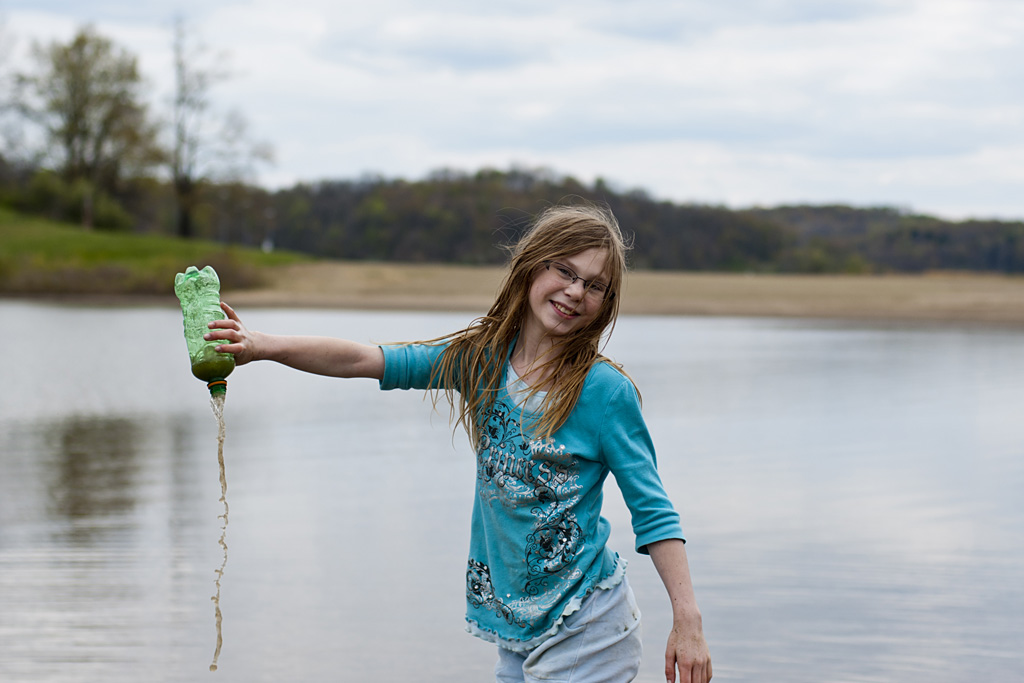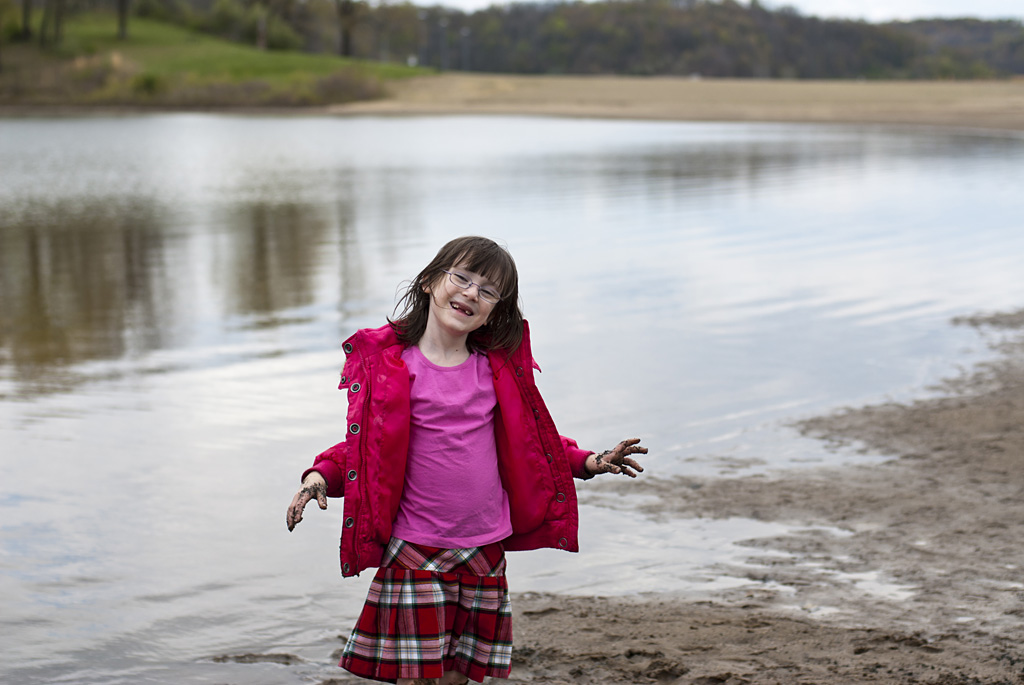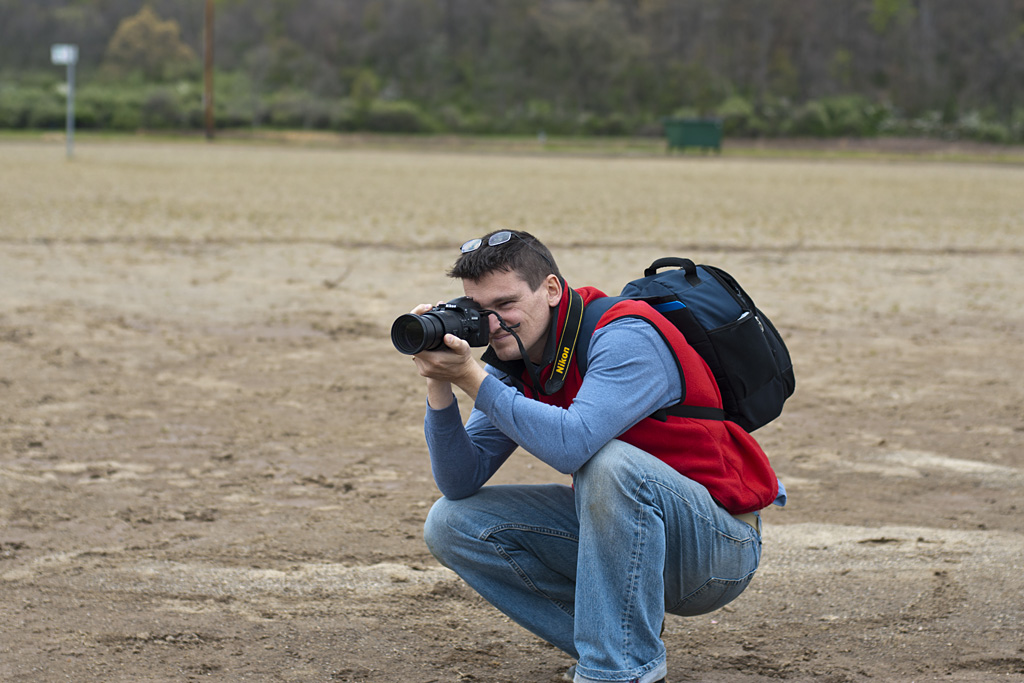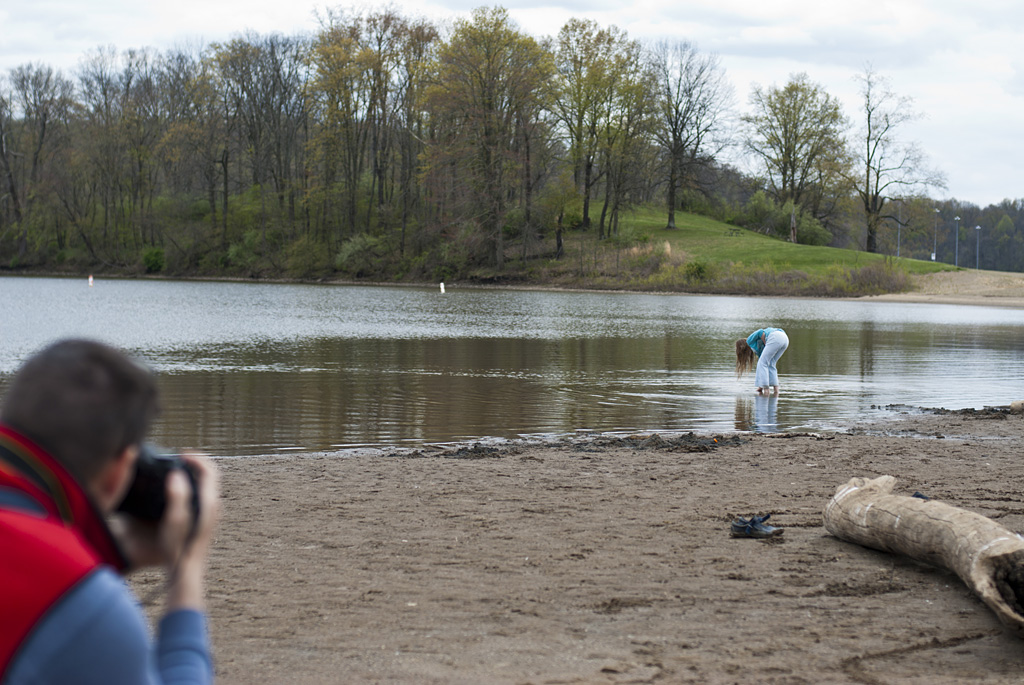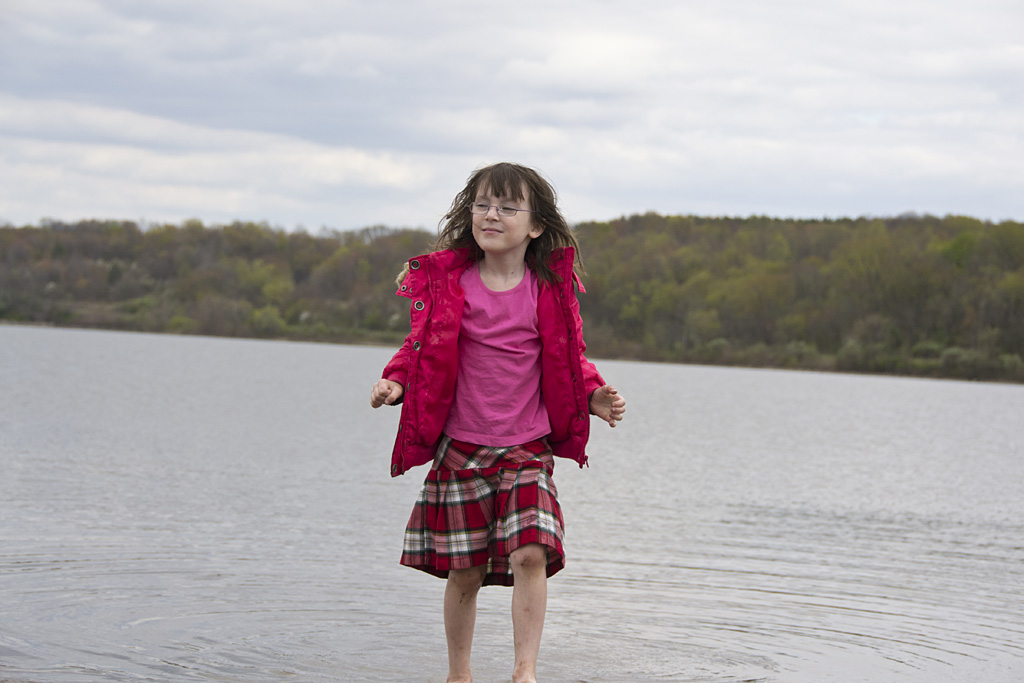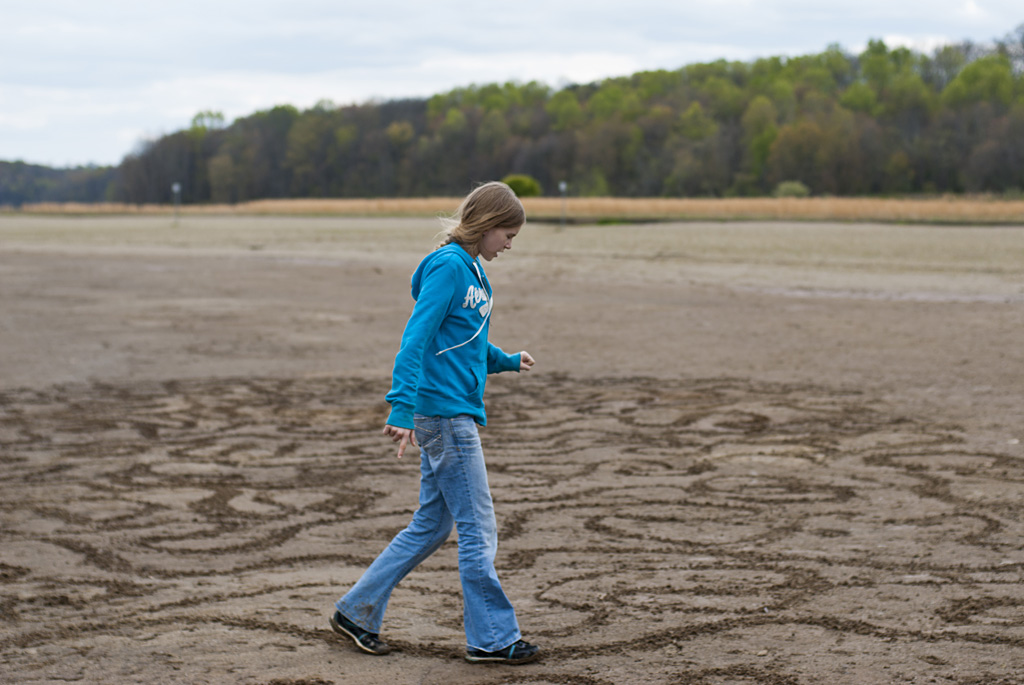 Dinner at the Salt Fork Lodge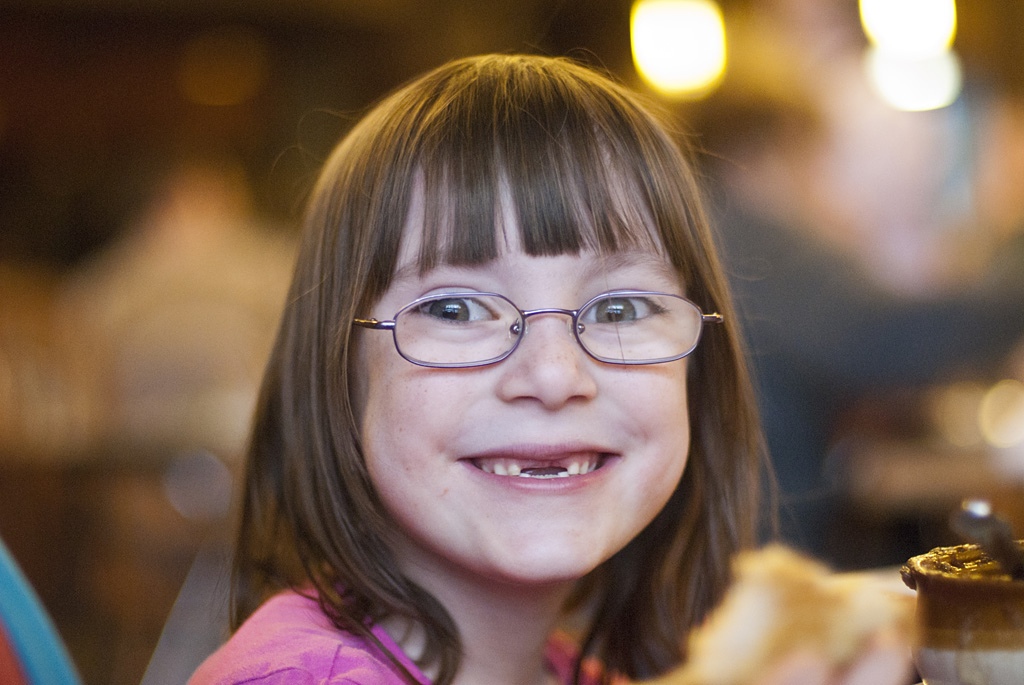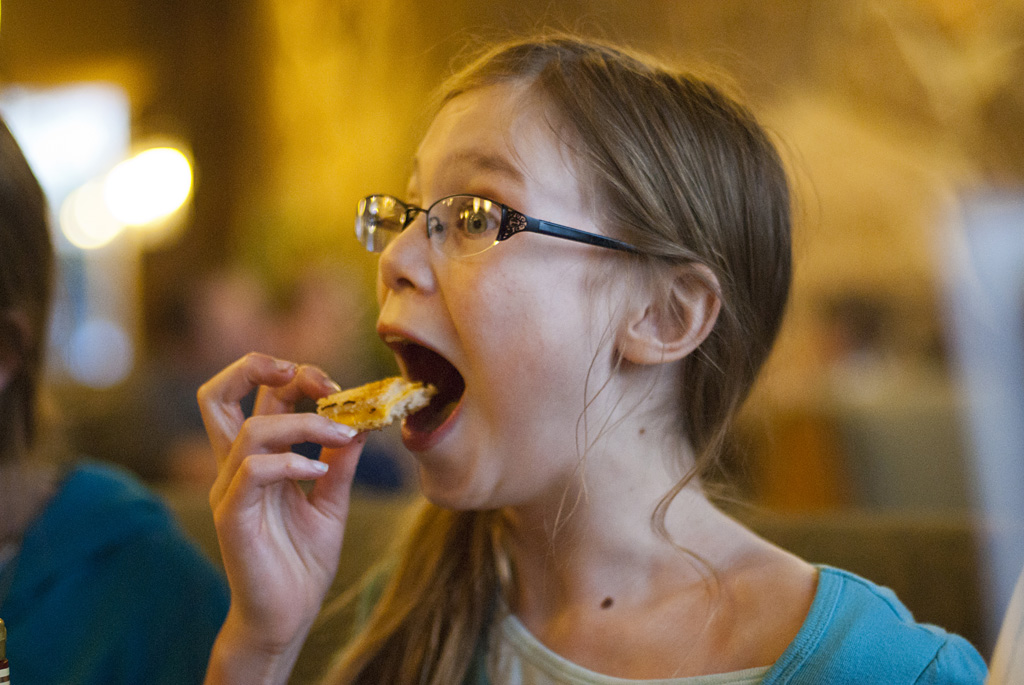 Swimming at the Salt Fork Lodge pool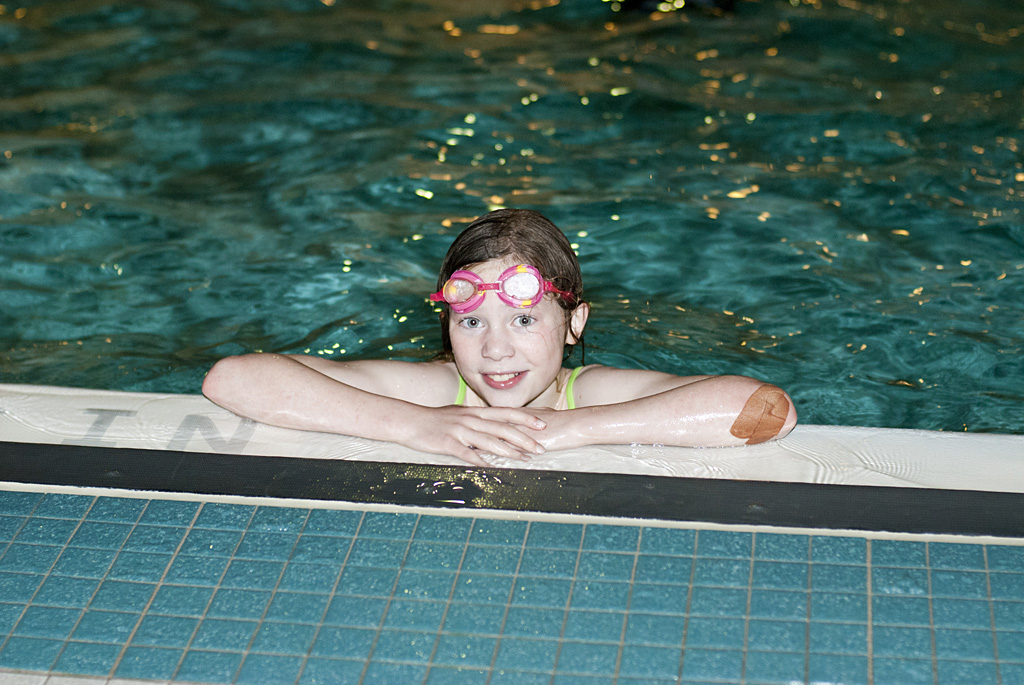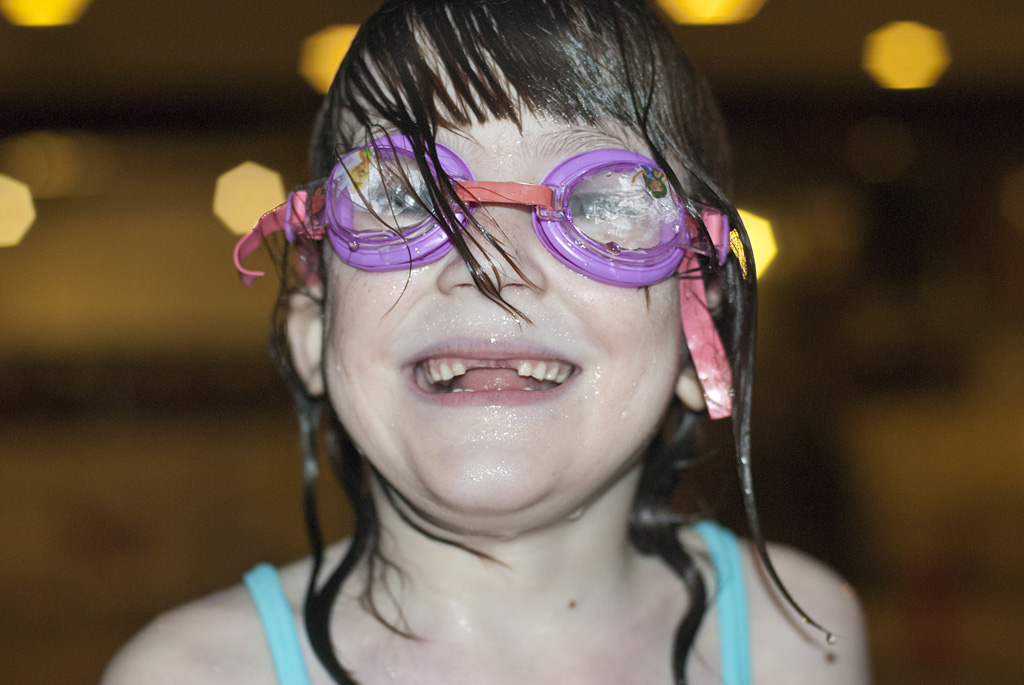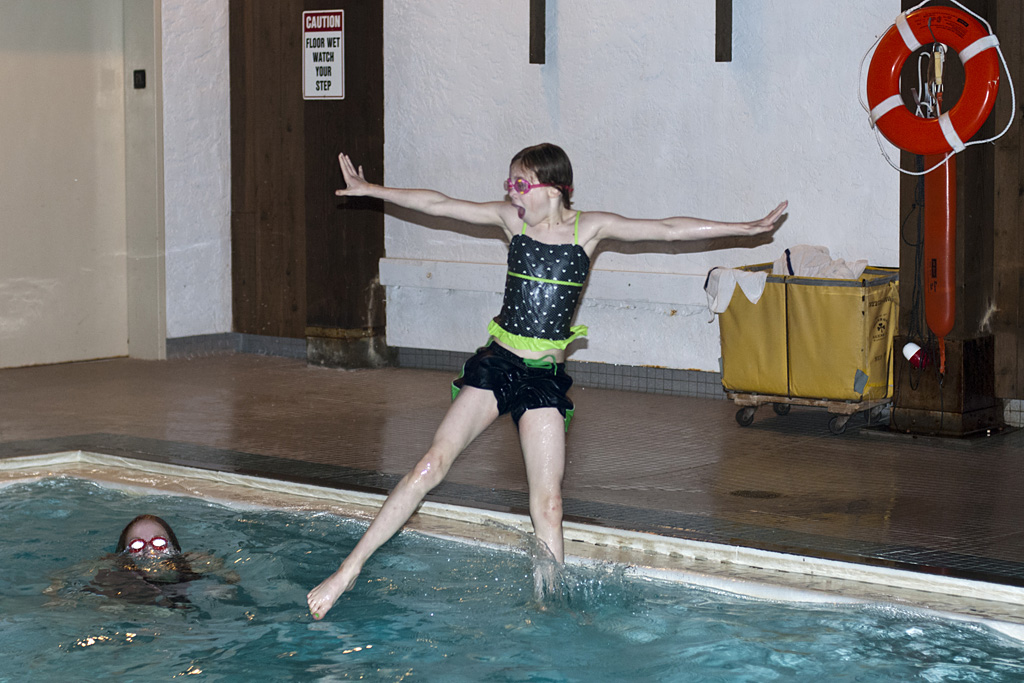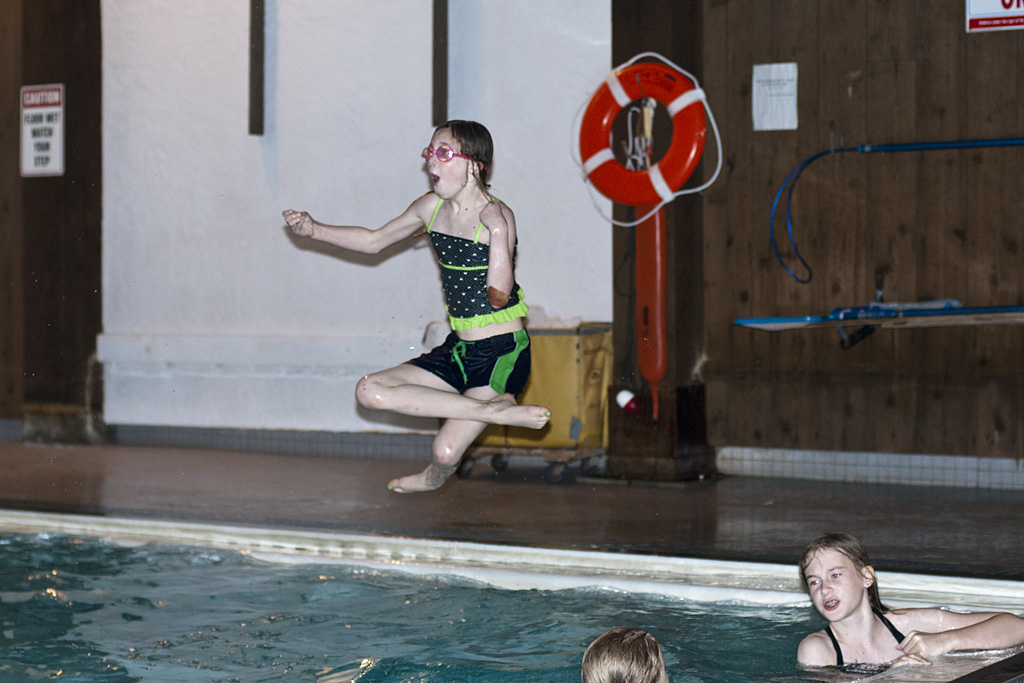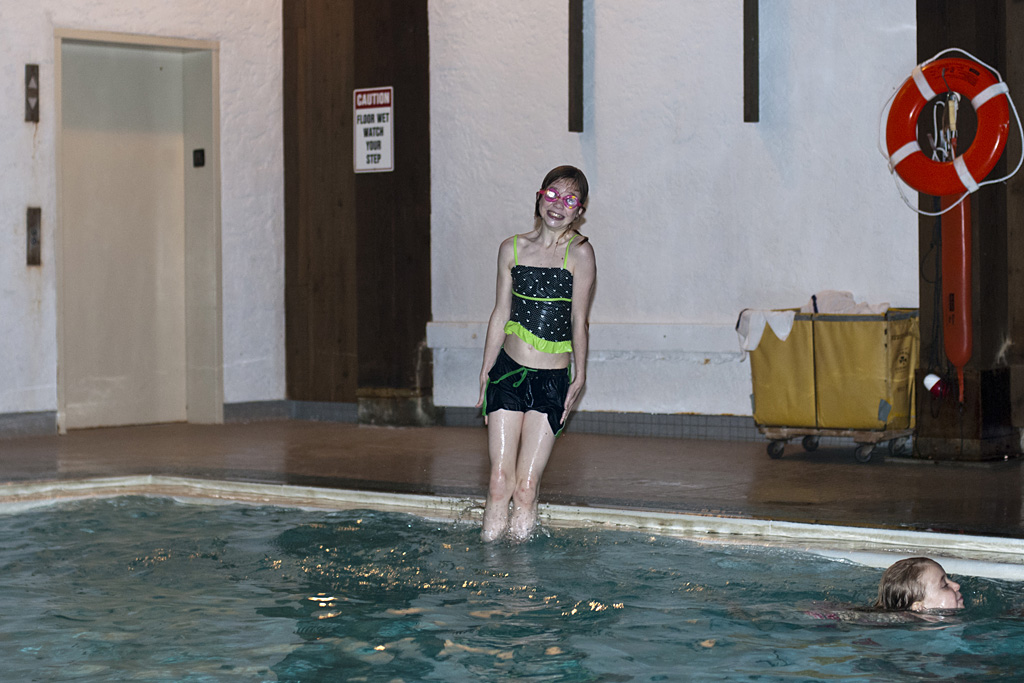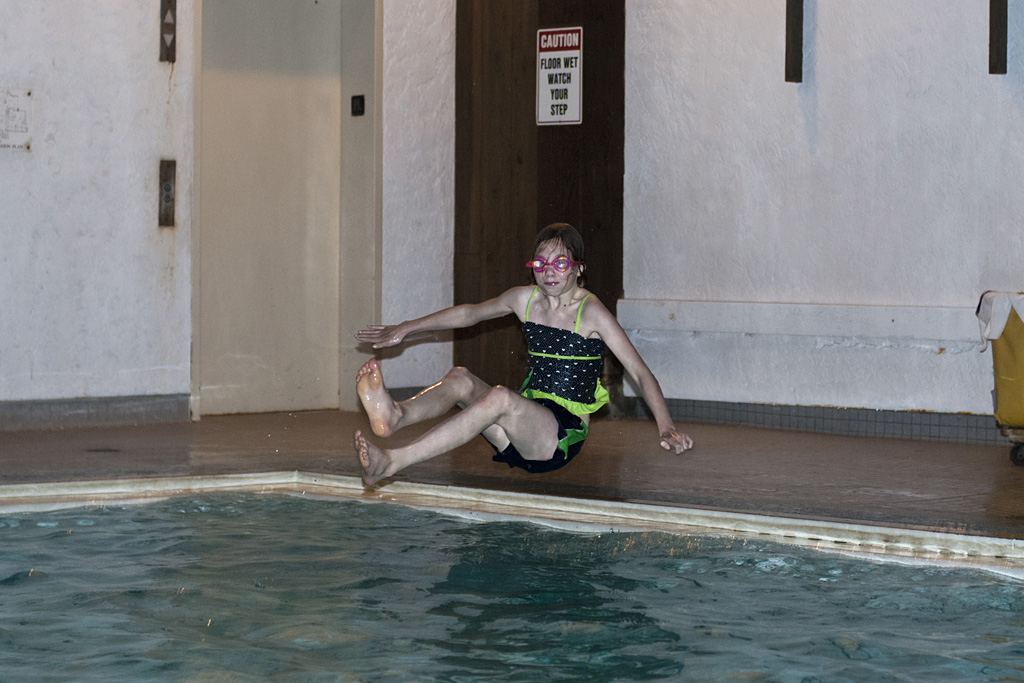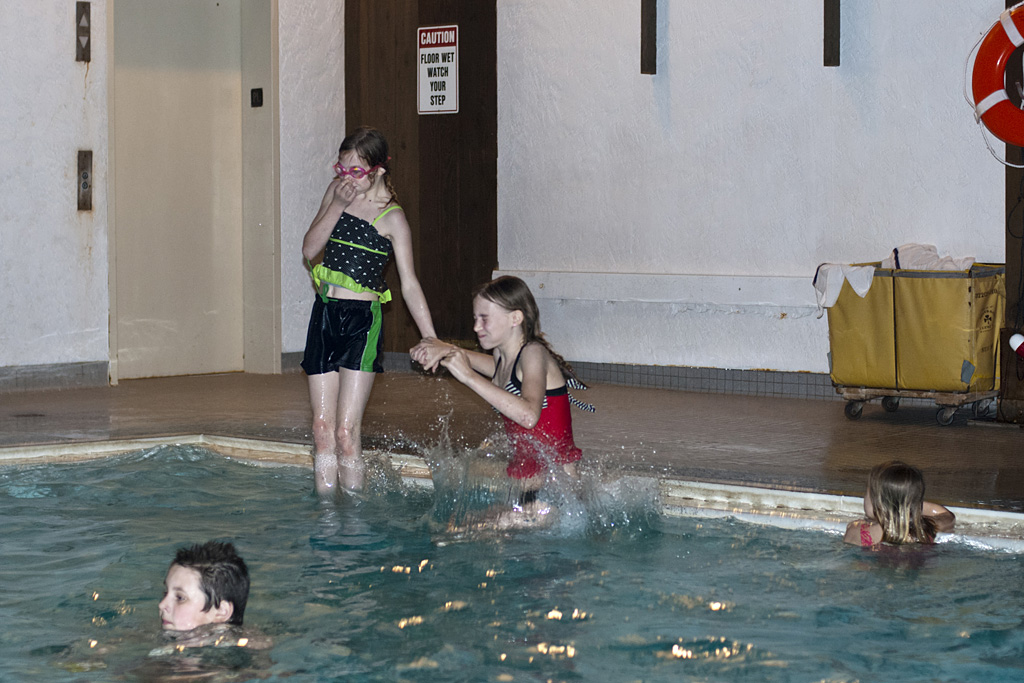 This little guy woke me up in the middle of the night. He was sitting on the balcony of our room's porch at Salt Fork Lodge.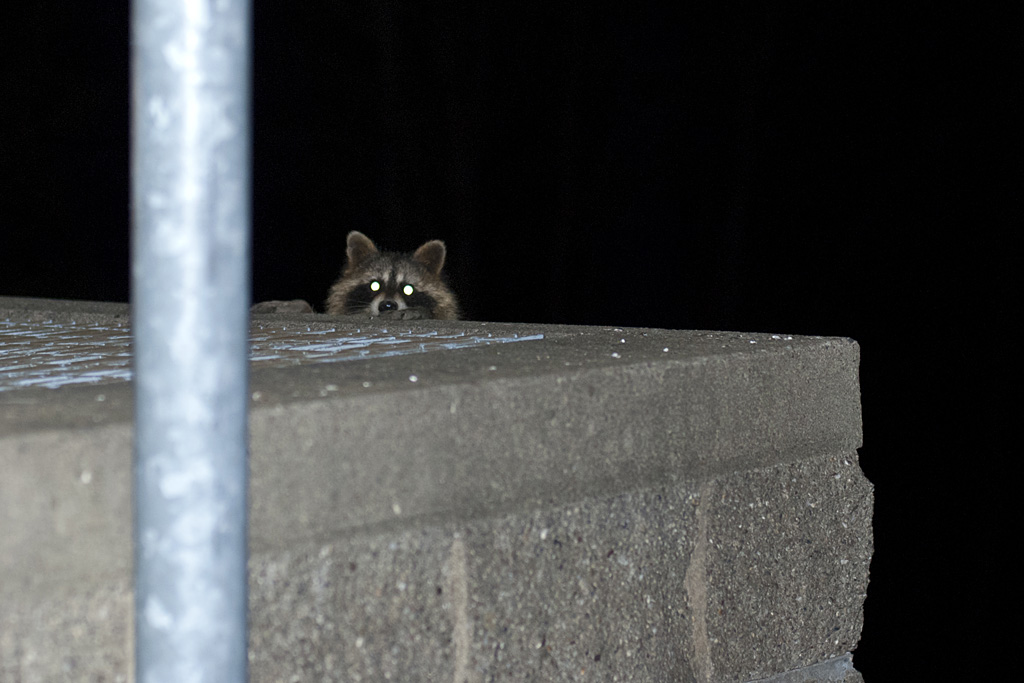 Morning swimming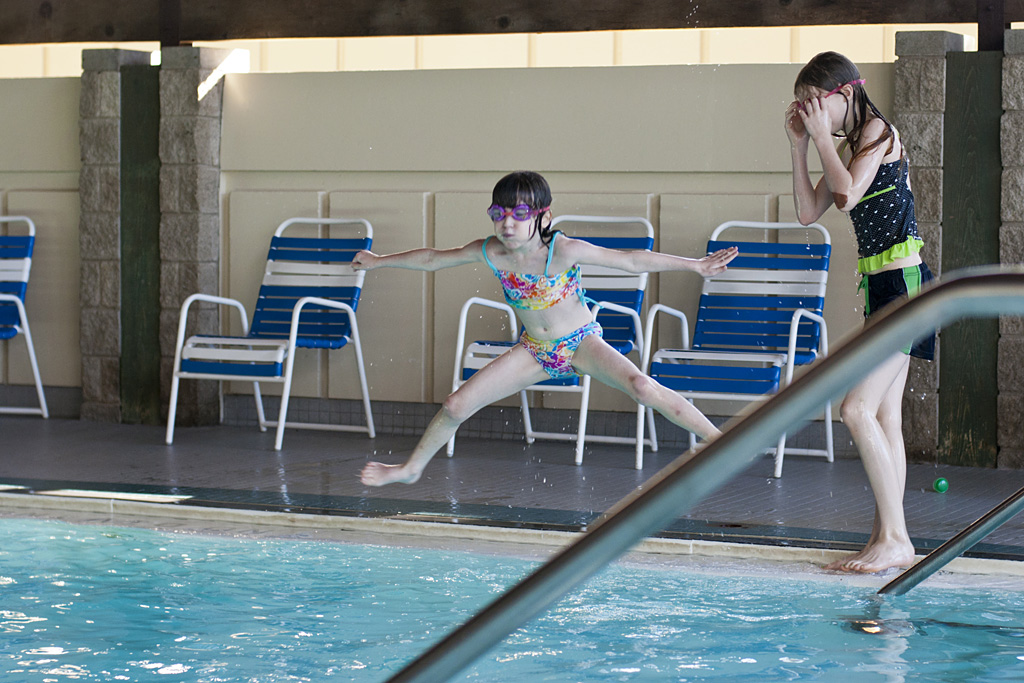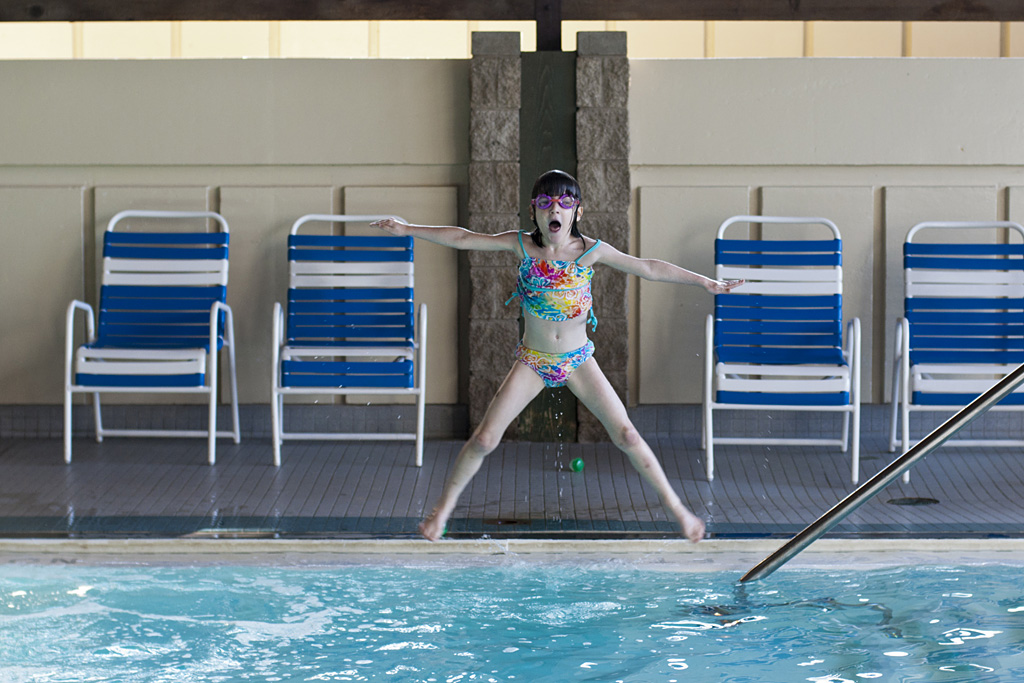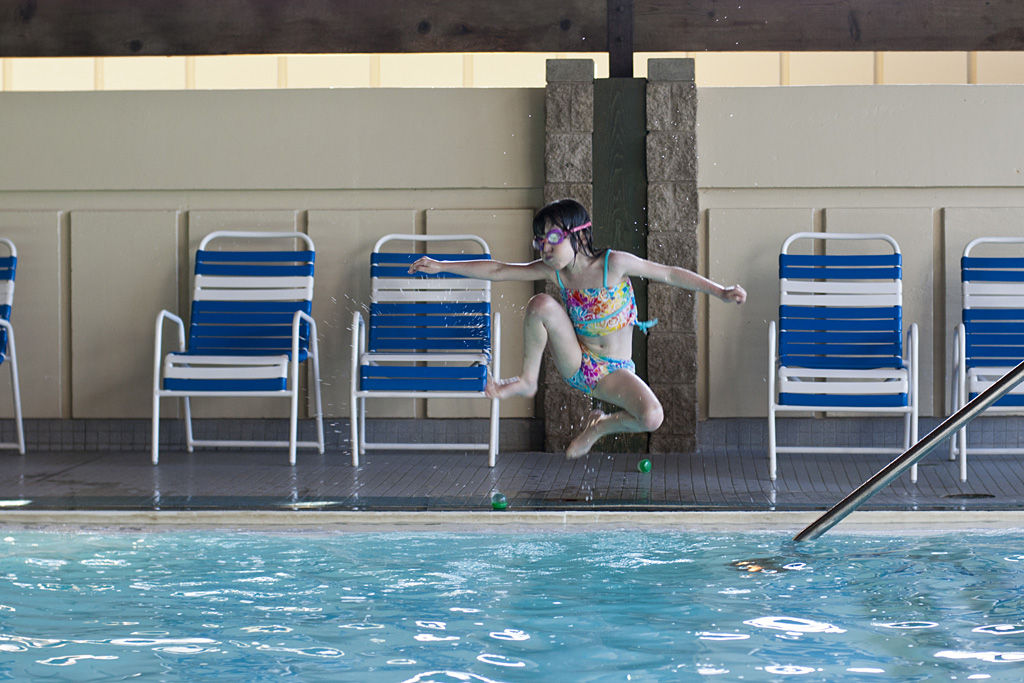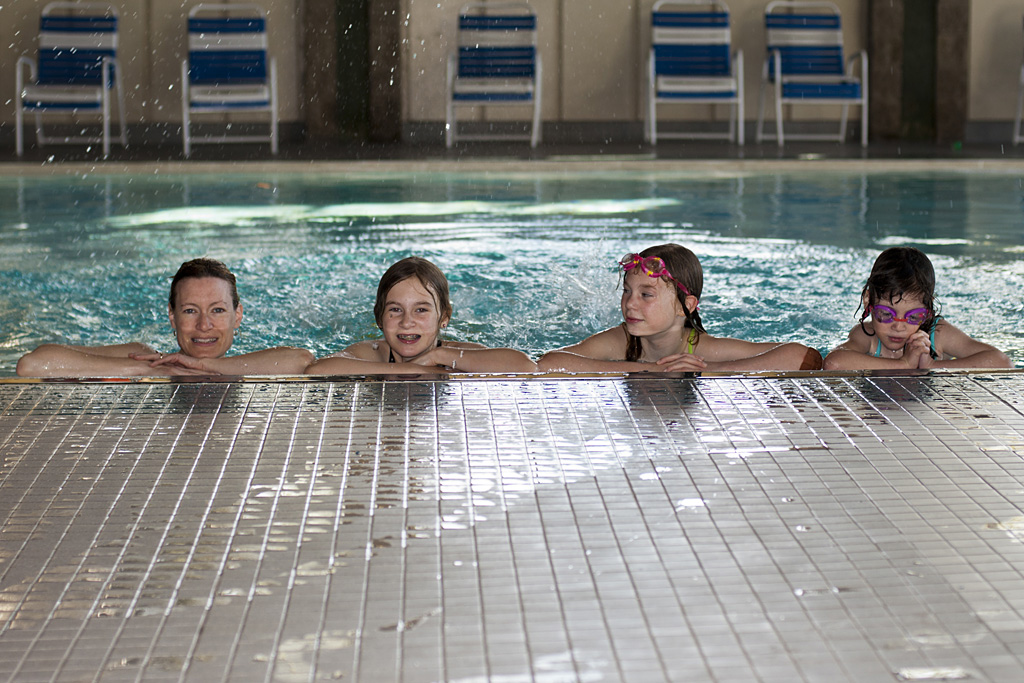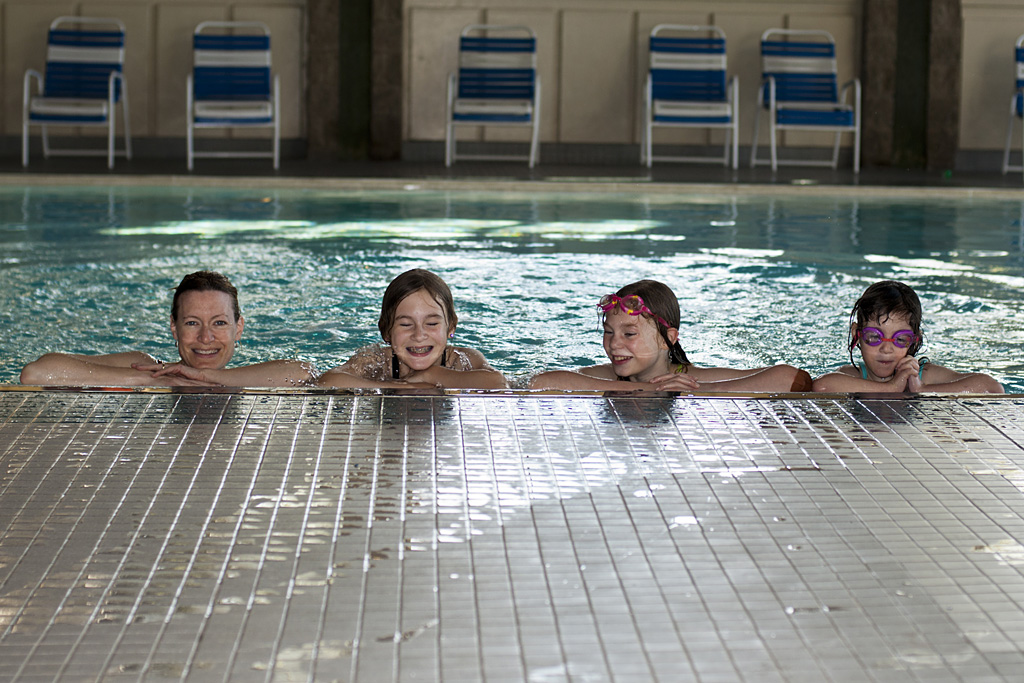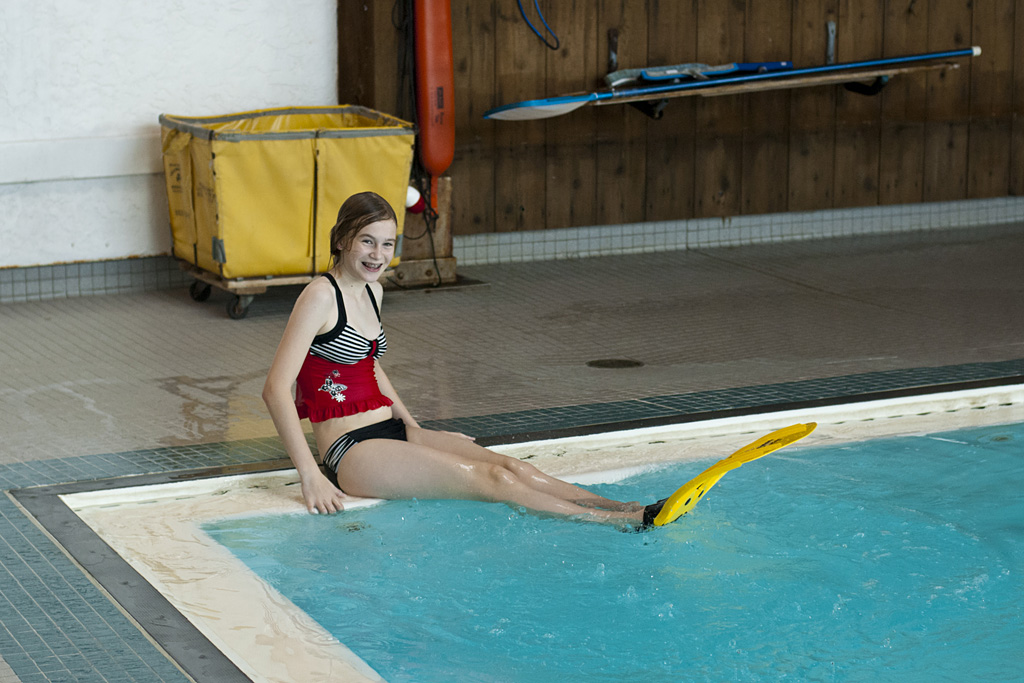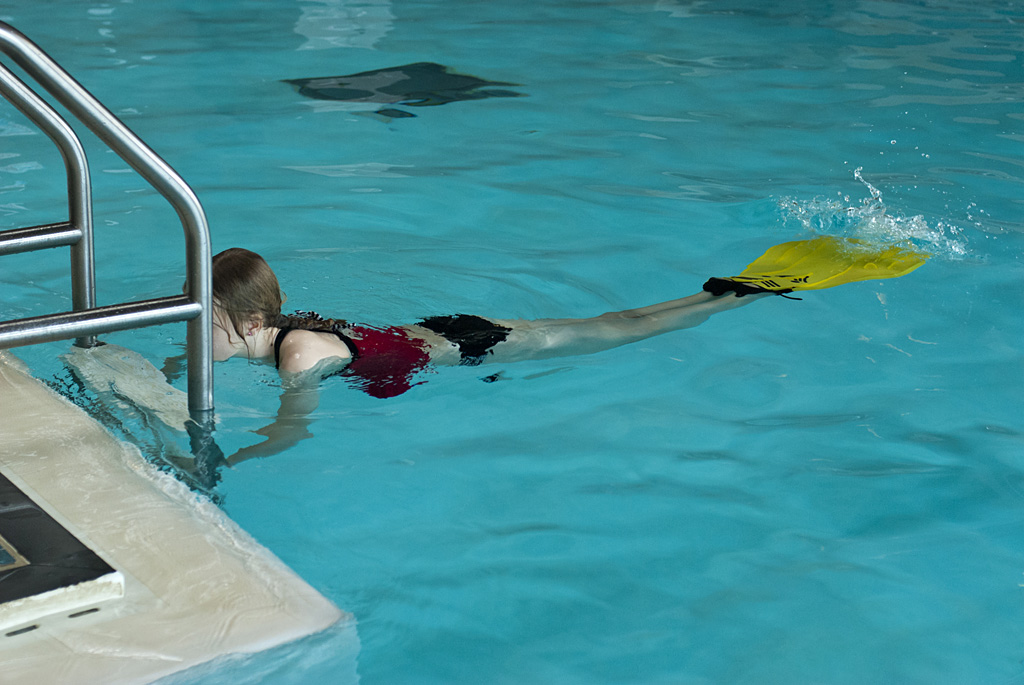 Morgan's Knob Hike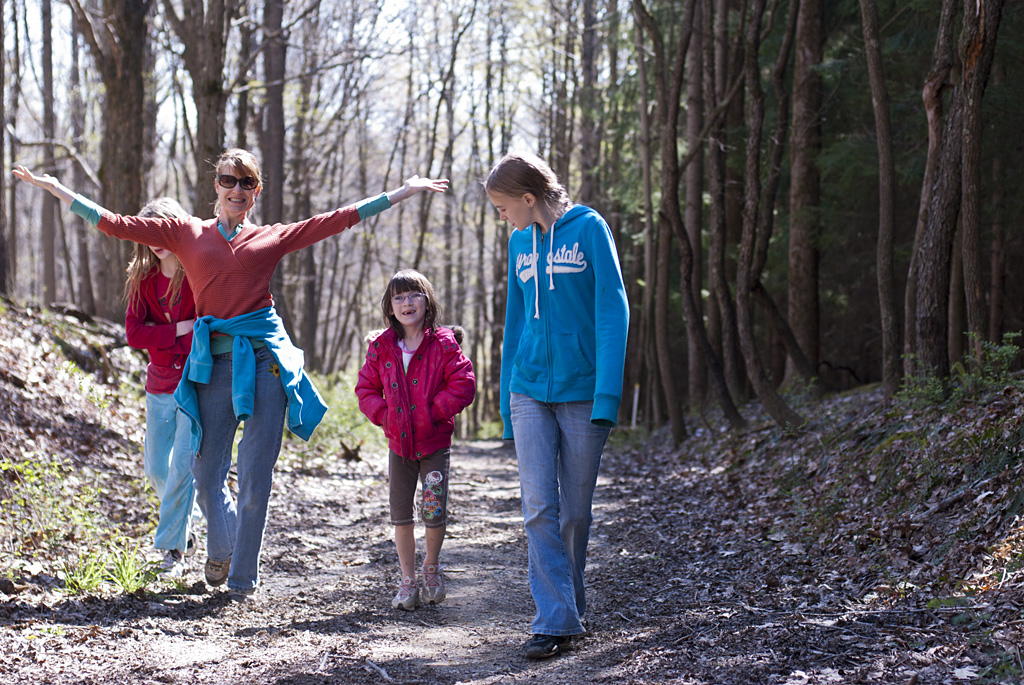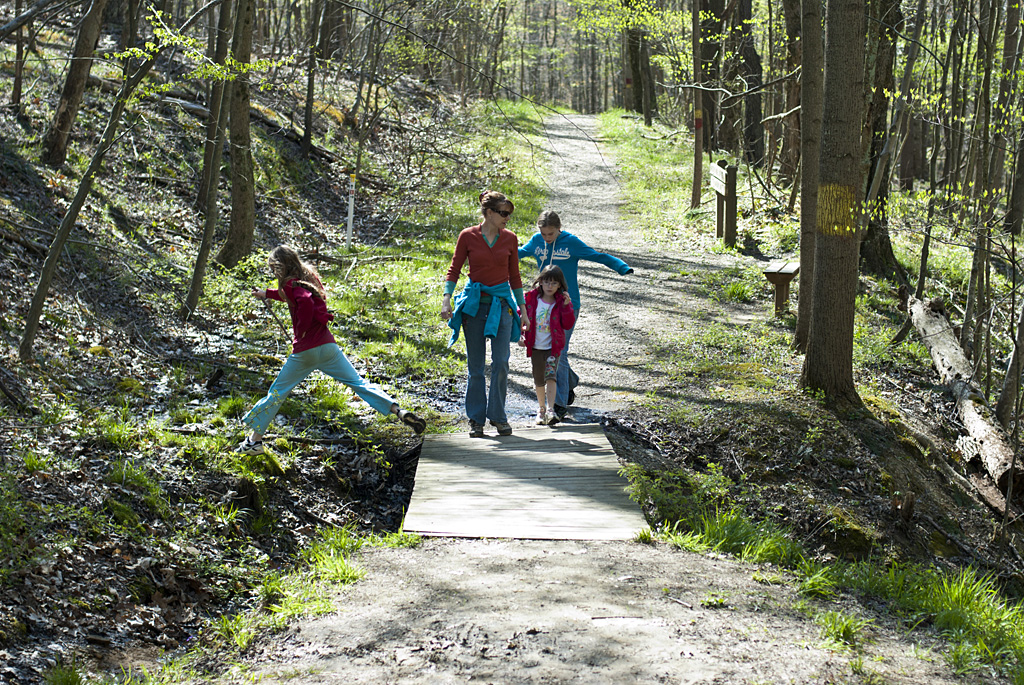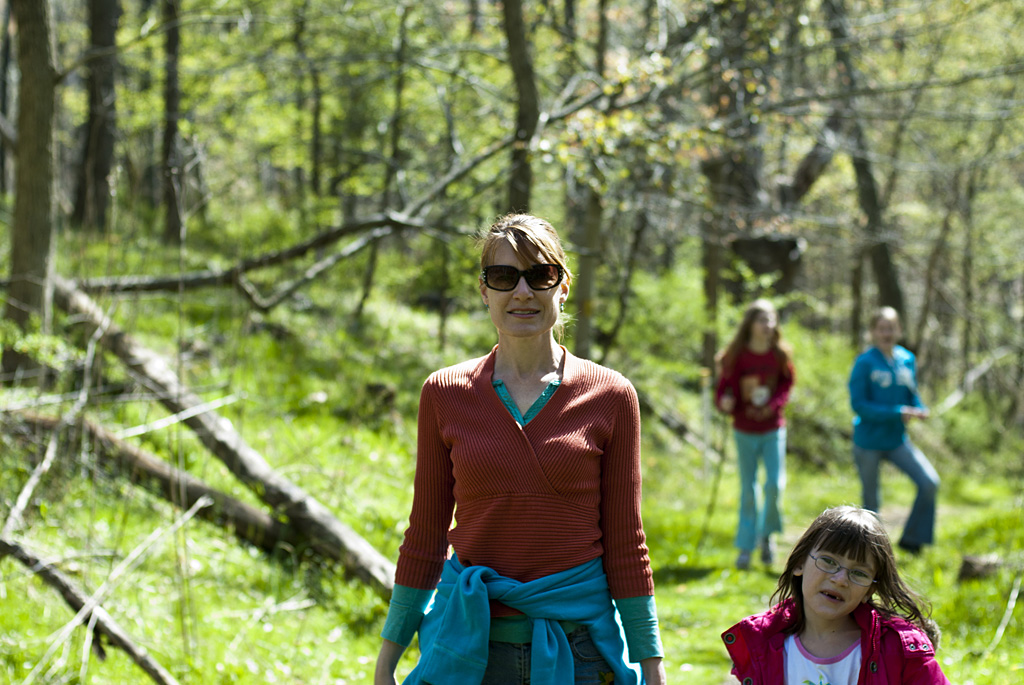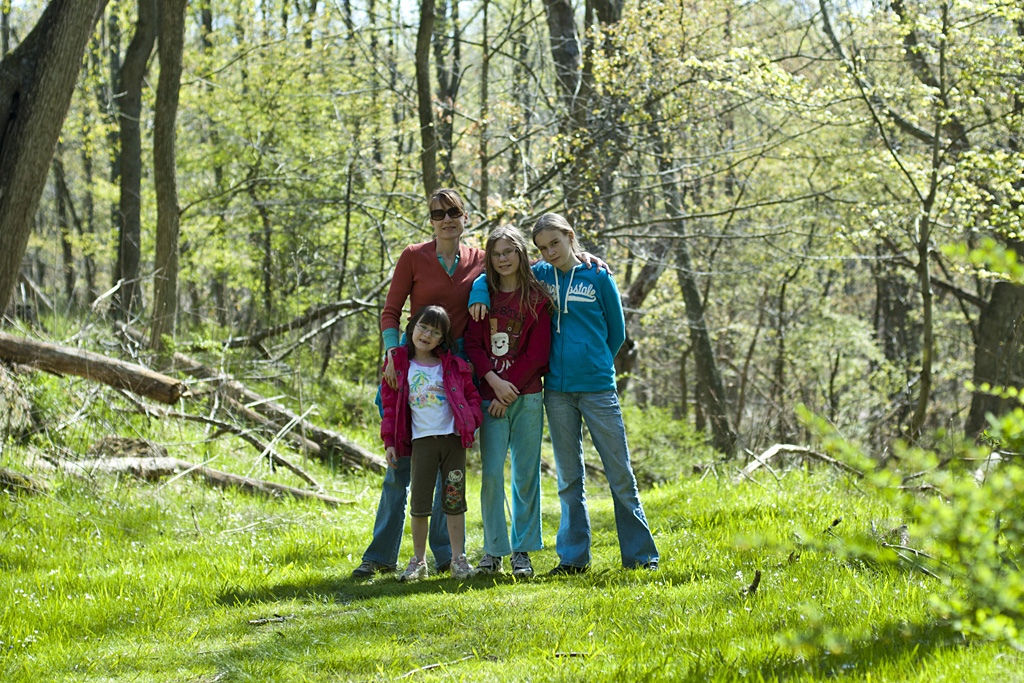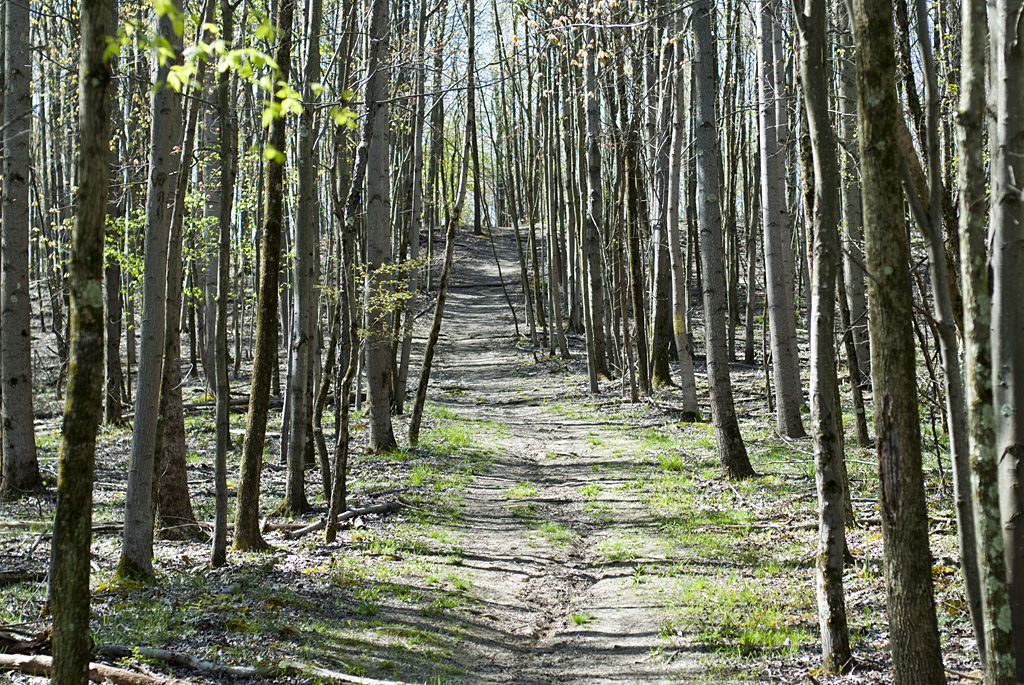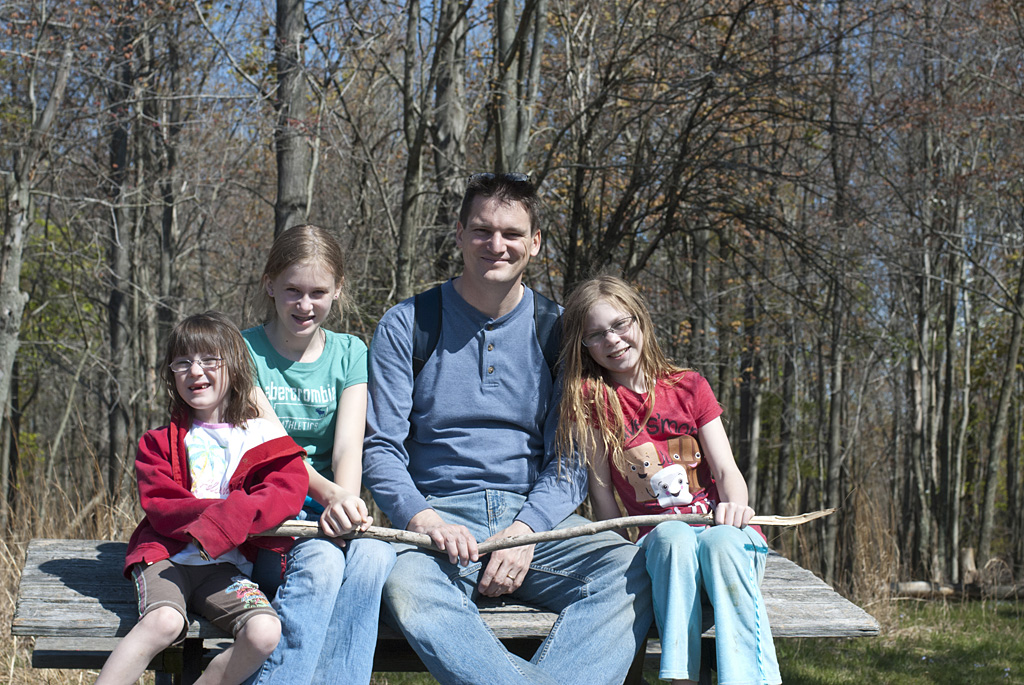 There was a spruce tree that looked ever so slightly like a mastodon; it required harpooning.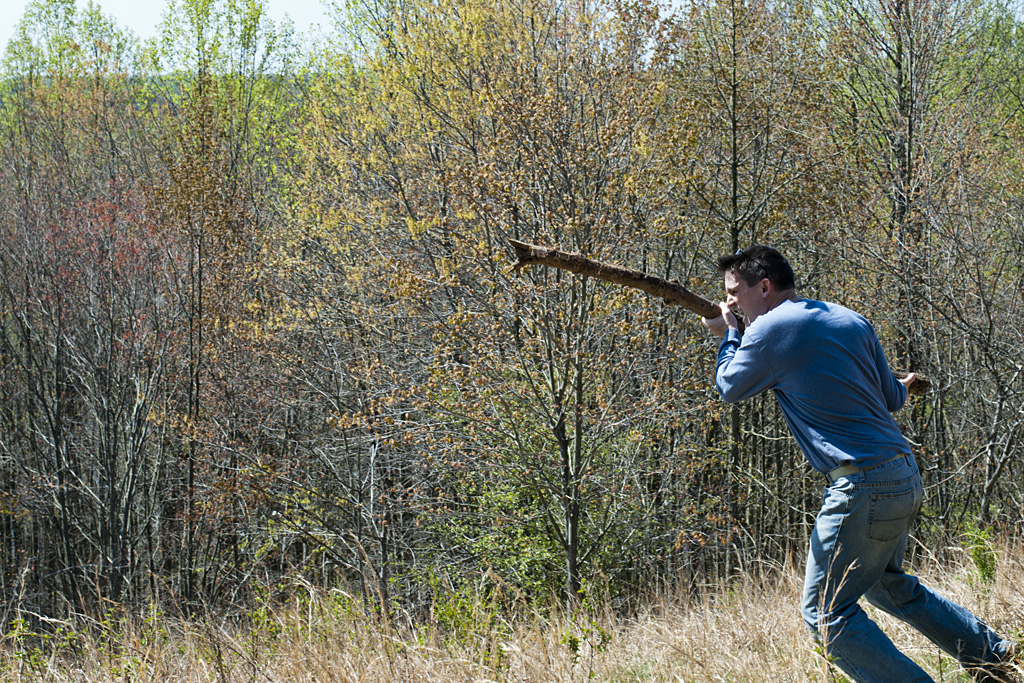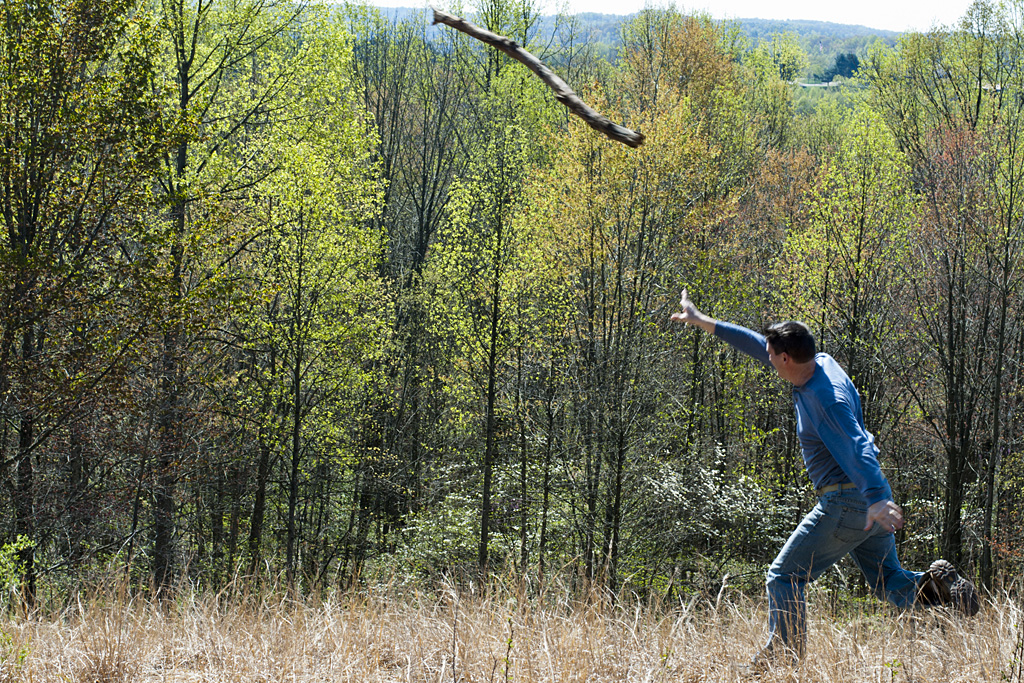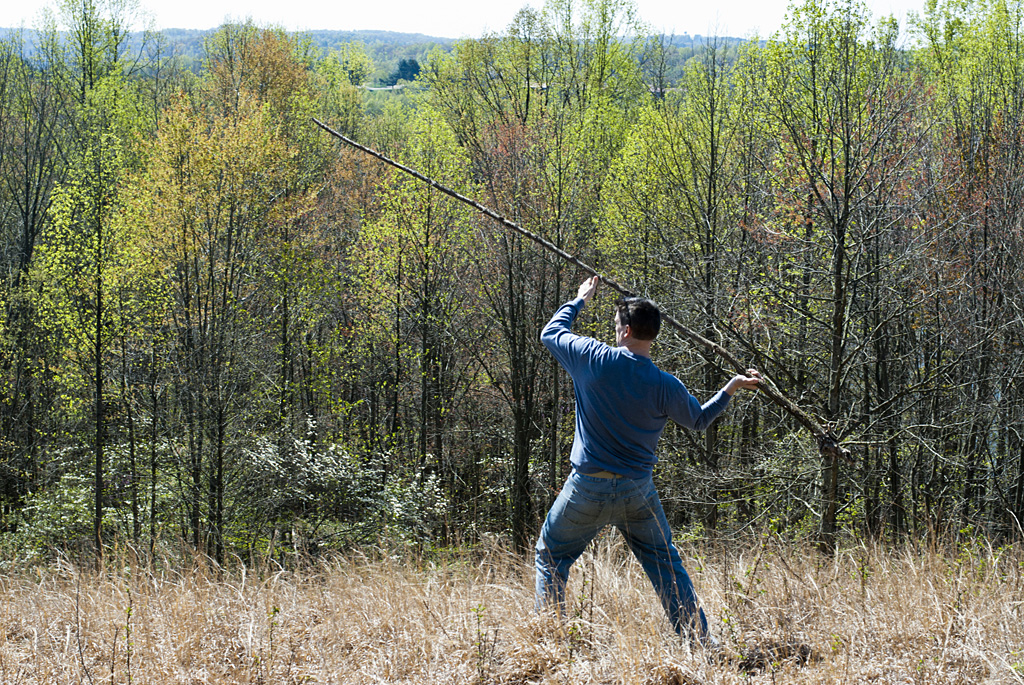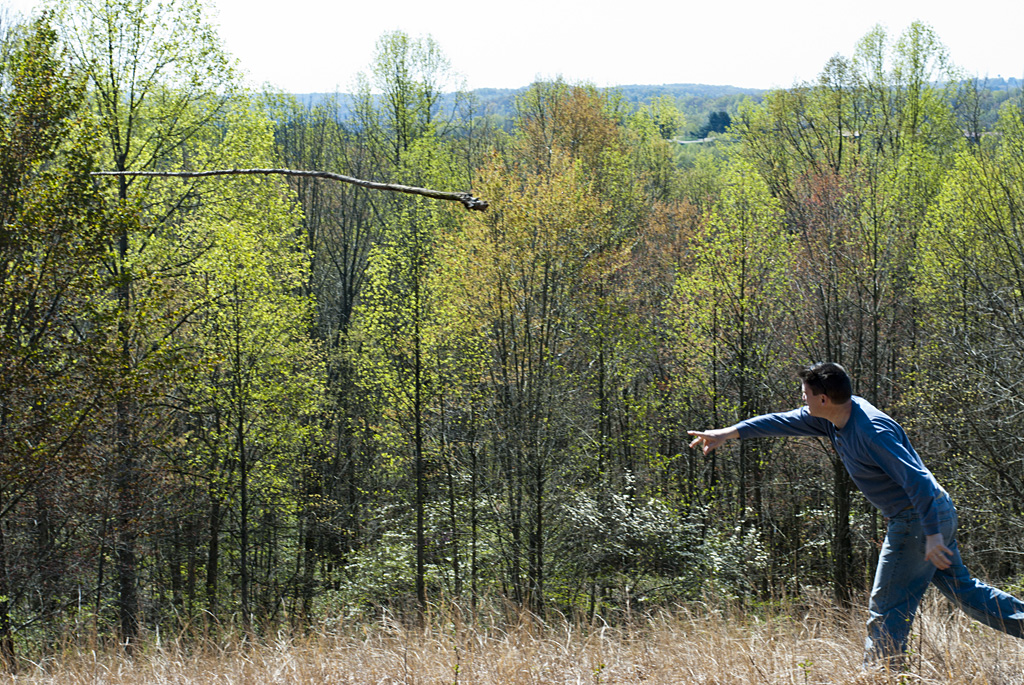 Like I said, the mastodon resemblance was very slight.