HONK! Backstage Candids
8-5-2012 ~ Blog #467
(David & Joan)
Click on any of the photos below or a larger high resolution copy.
Feel free to share, link, re-upload to Facebook, etc.
The performances have been going well; I'm calming down and starting to have fun. Here's a few behind the scenes shots from last night: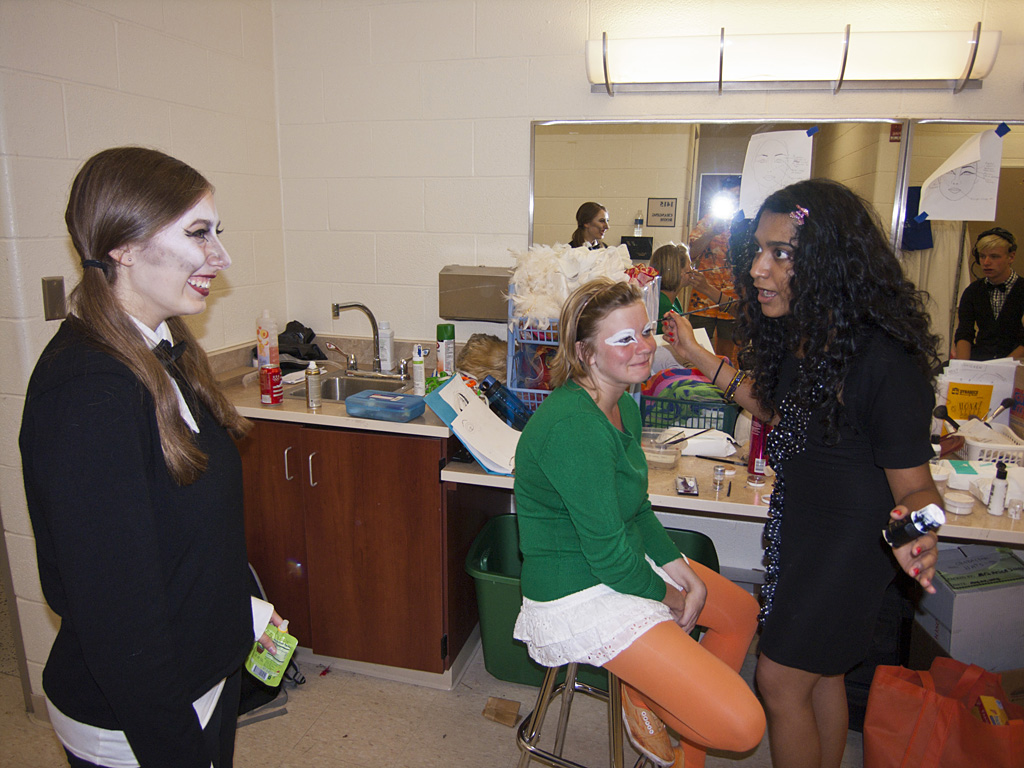 Rebeccah "Jo Jo" and Roshini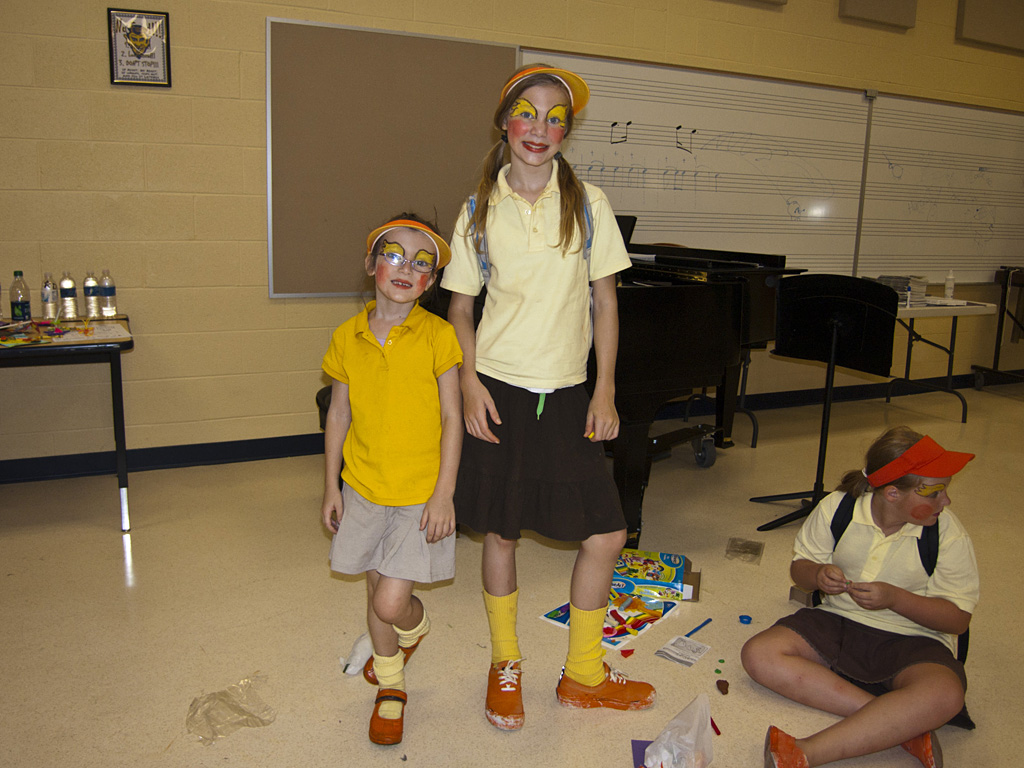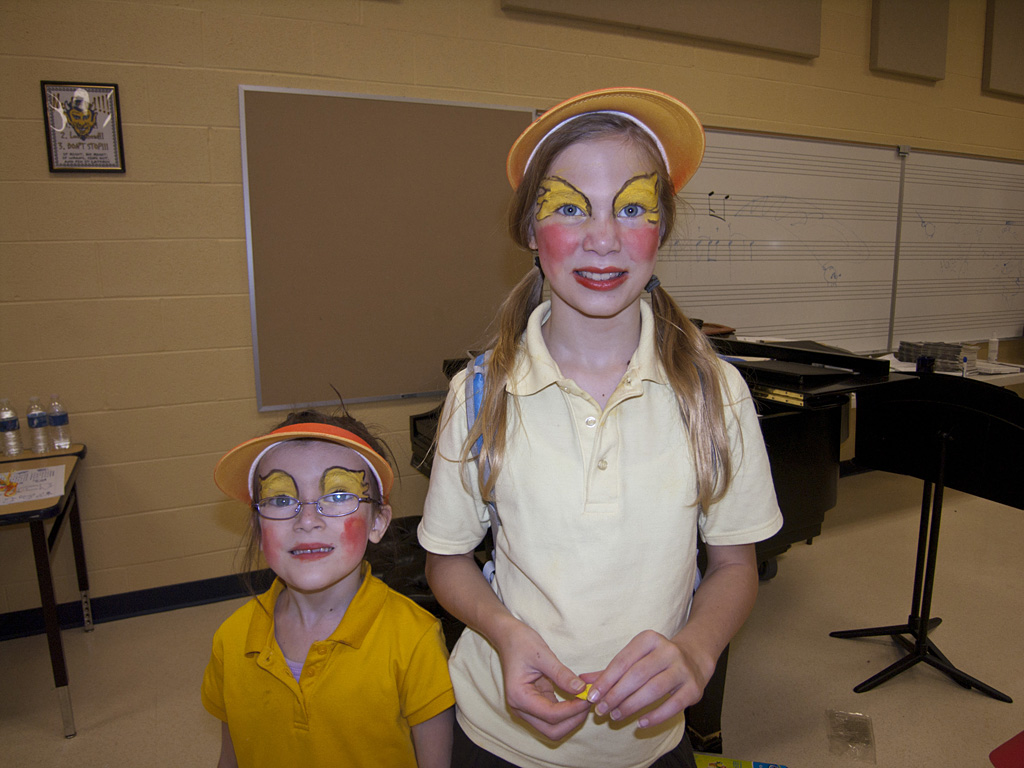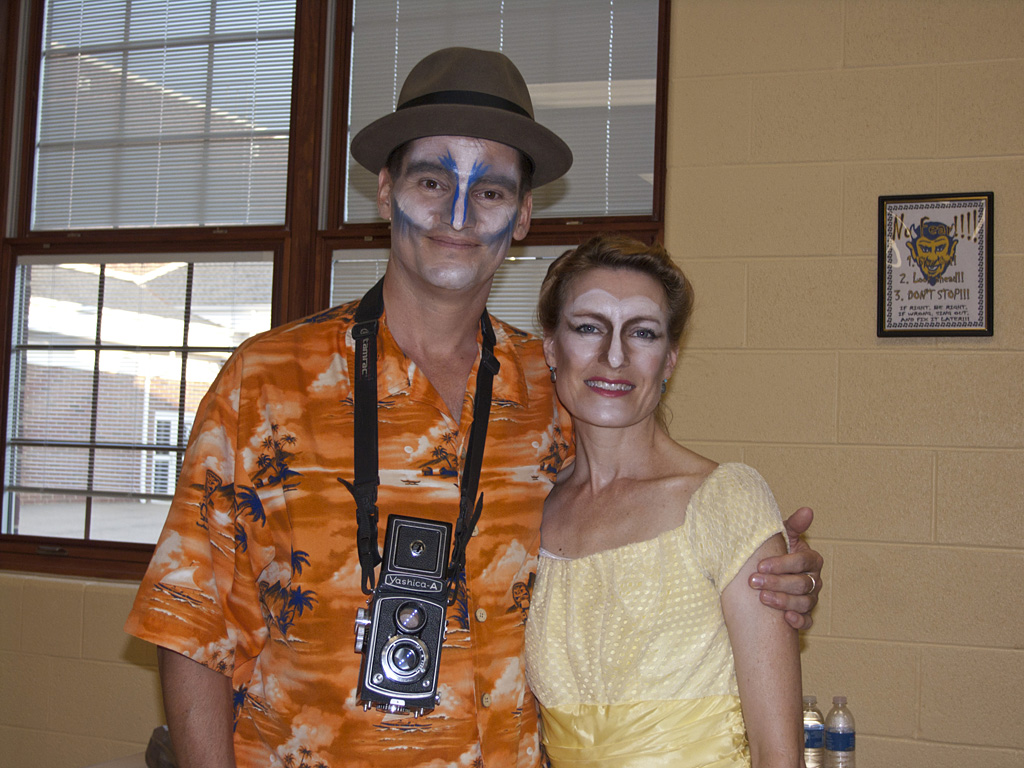 Our "Barnyard Personality" costumes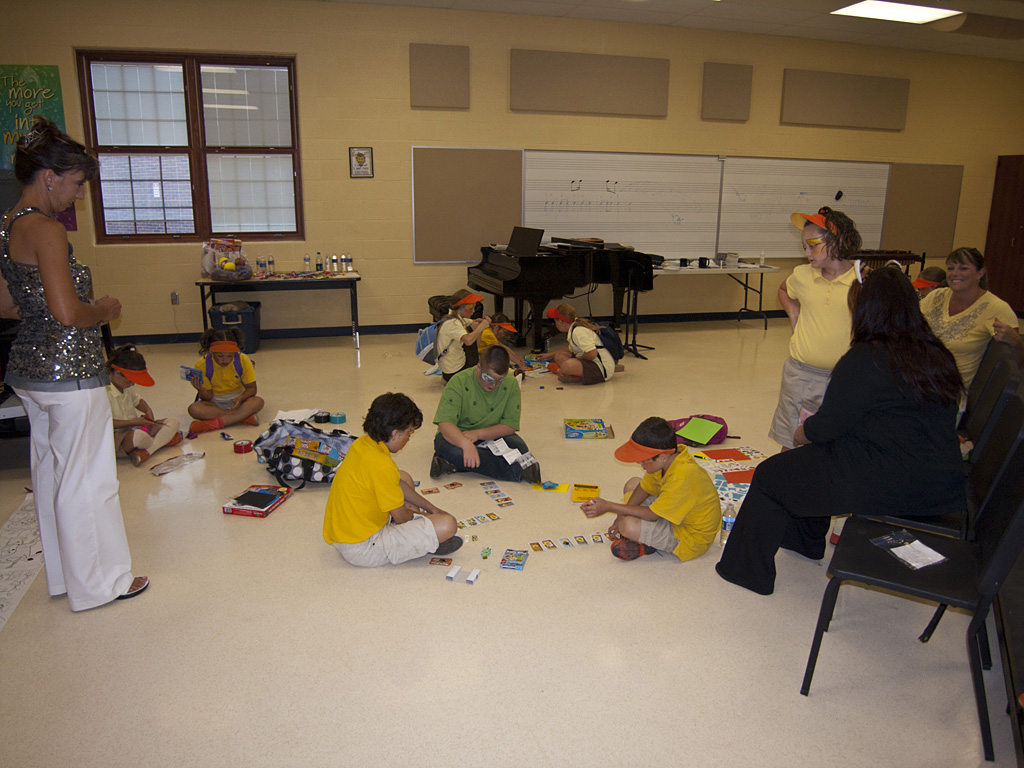 Kids waiting in the choir room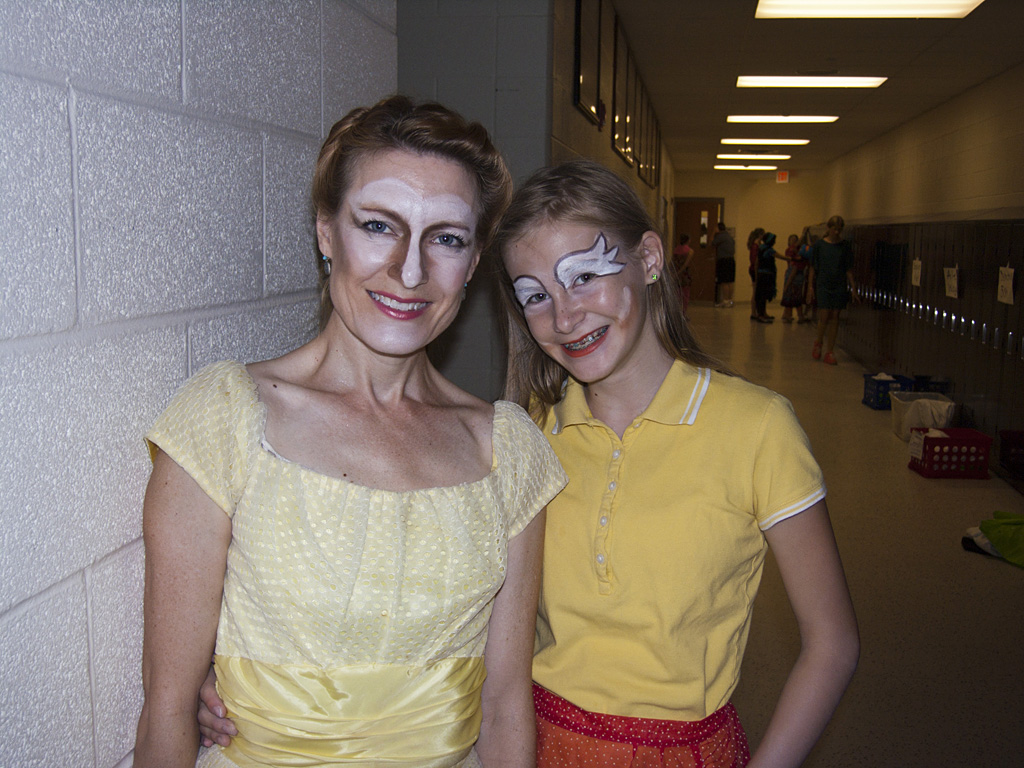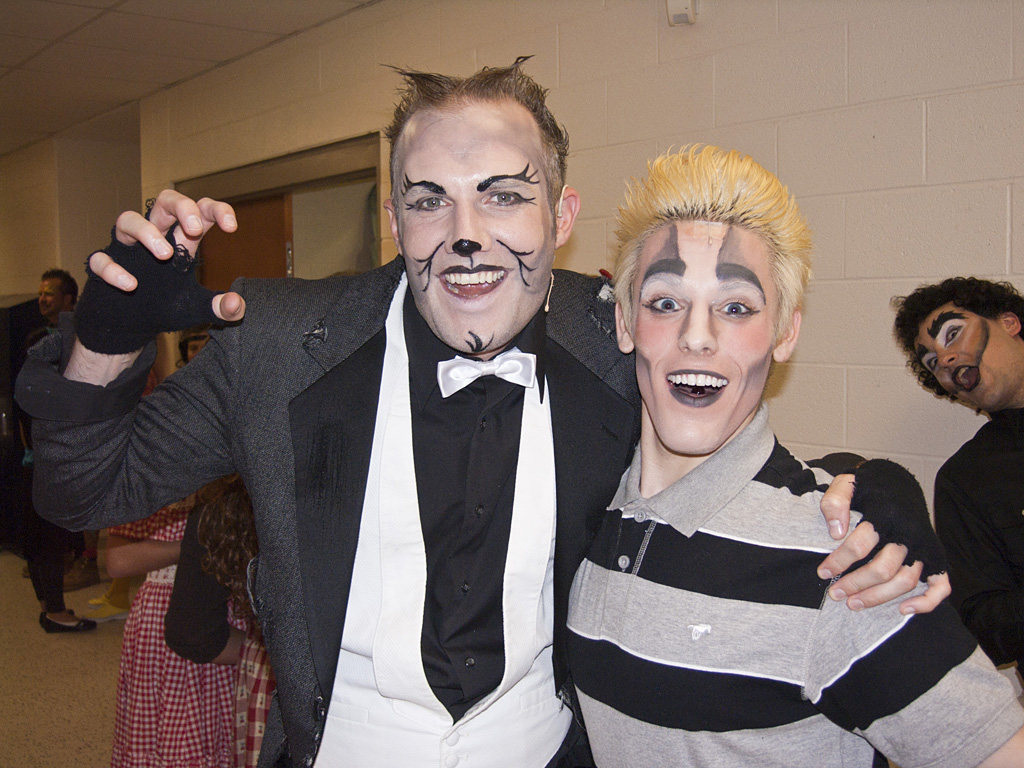 The Cat and Ugly - lead characters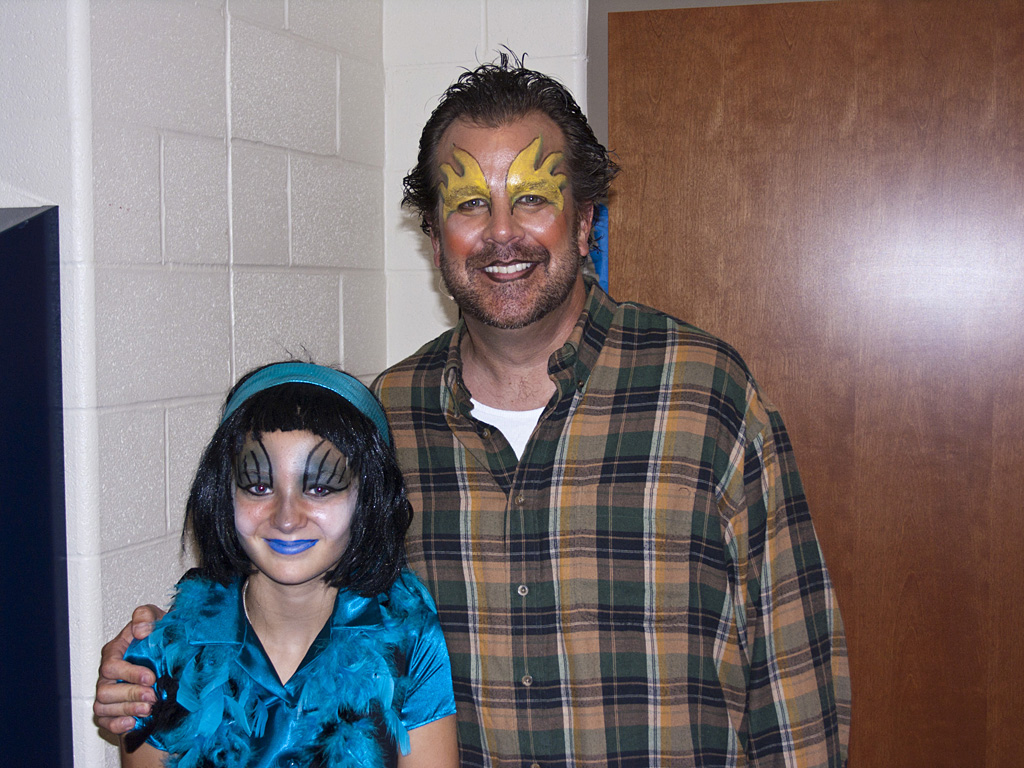 Tom Cirner as Drake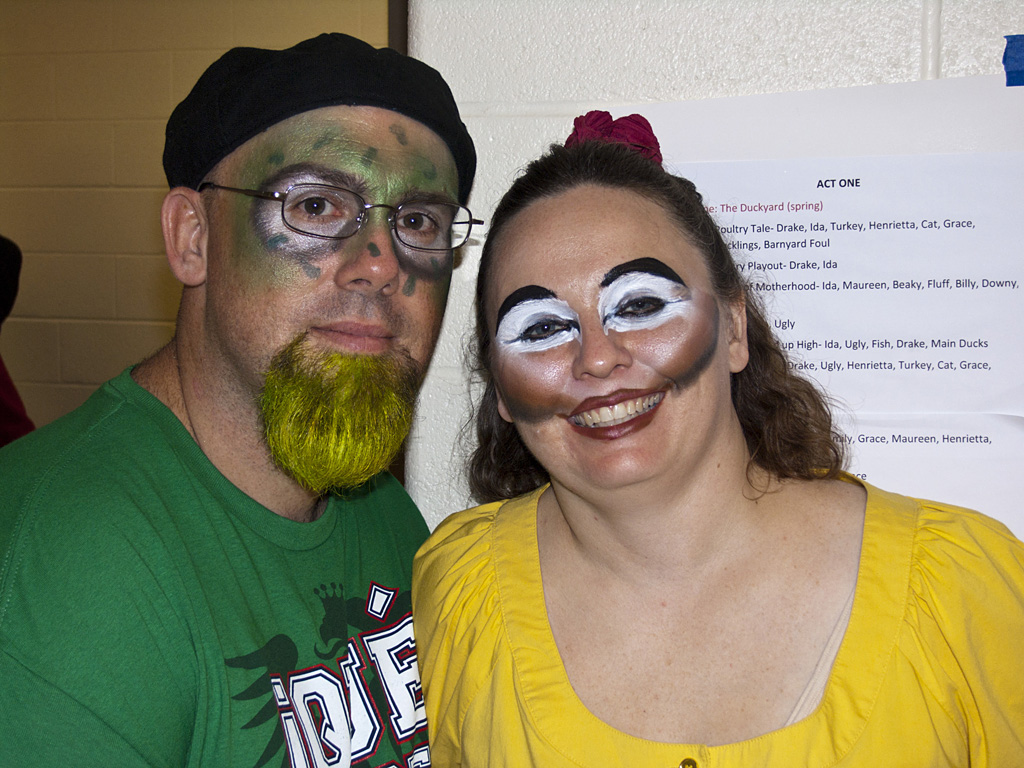 Brian and Cindy Bishop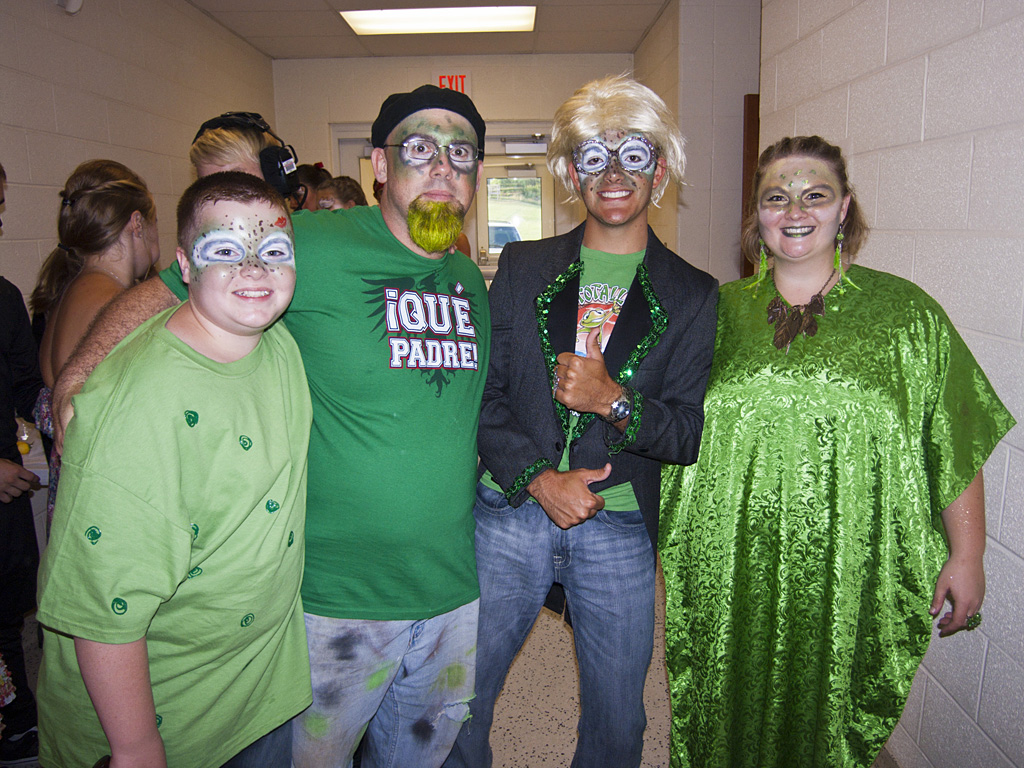 The Frog Band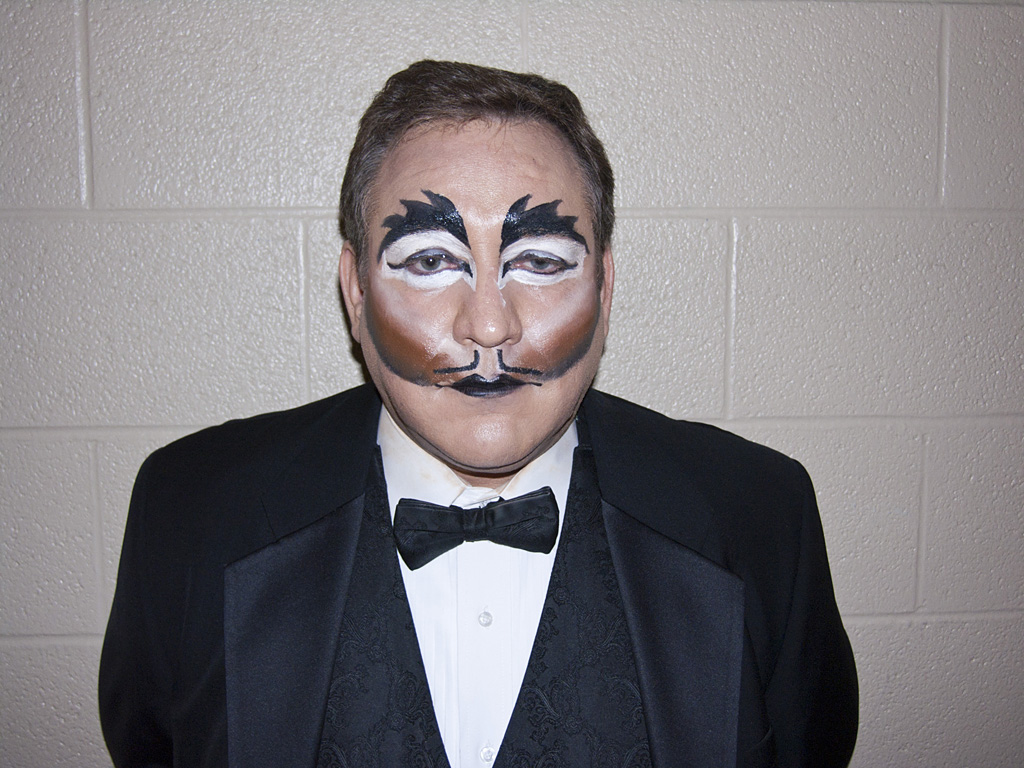 John the Penguin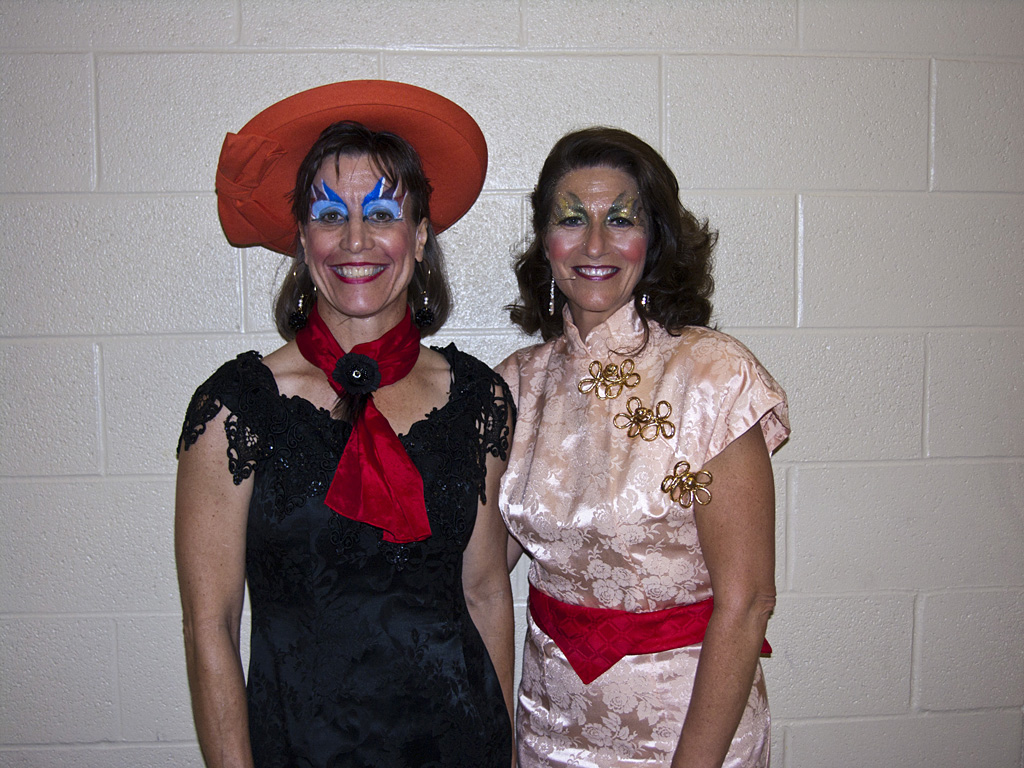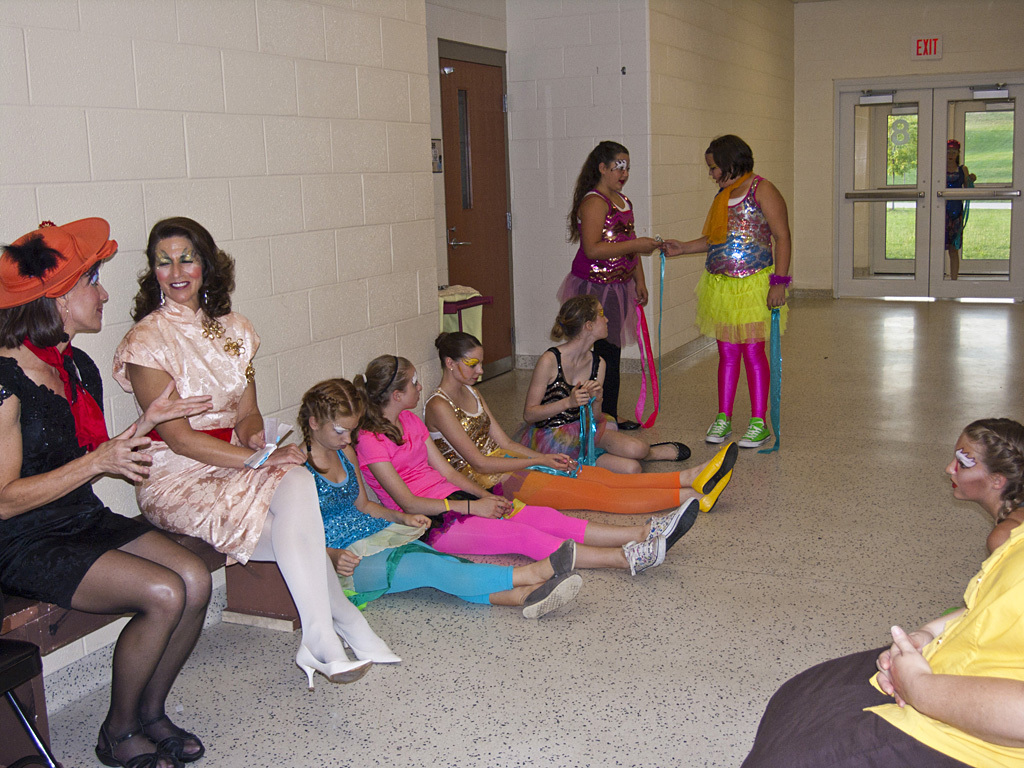 "Fish" waiting to swim onstage.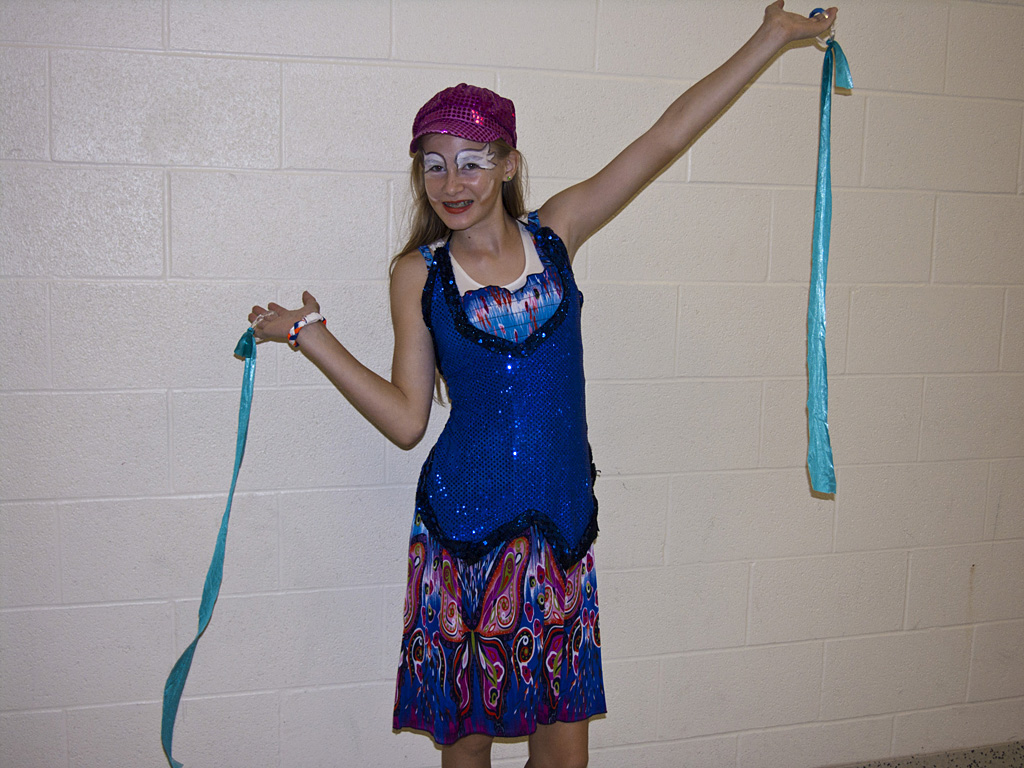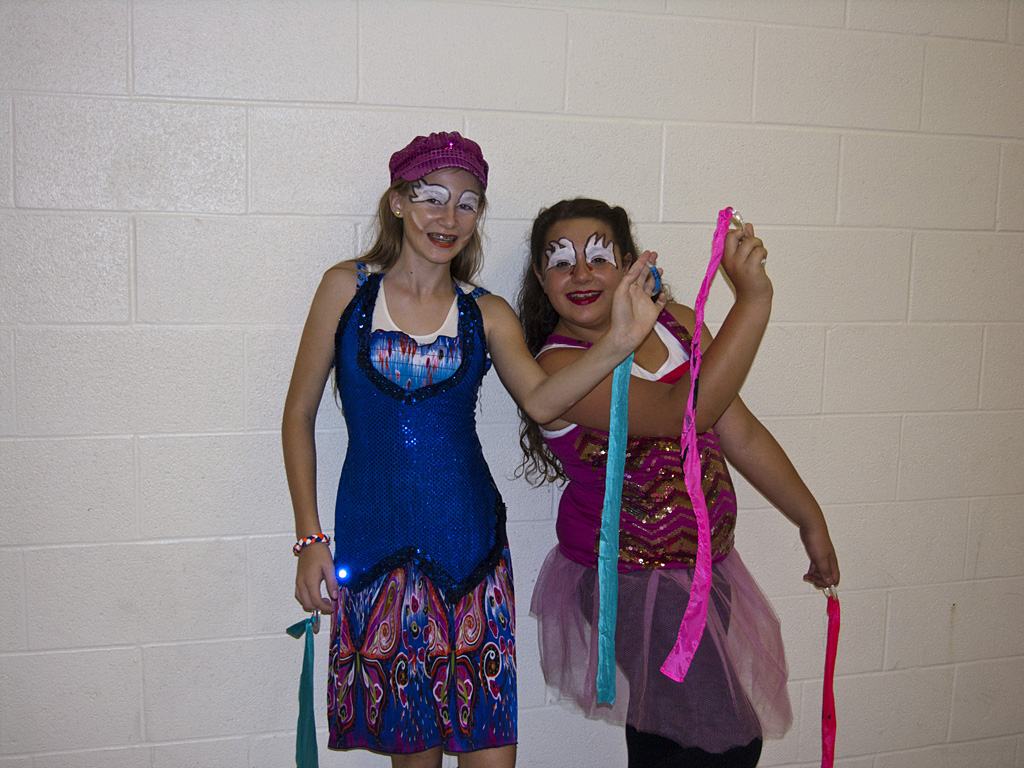 "America's Most Feathered" news team.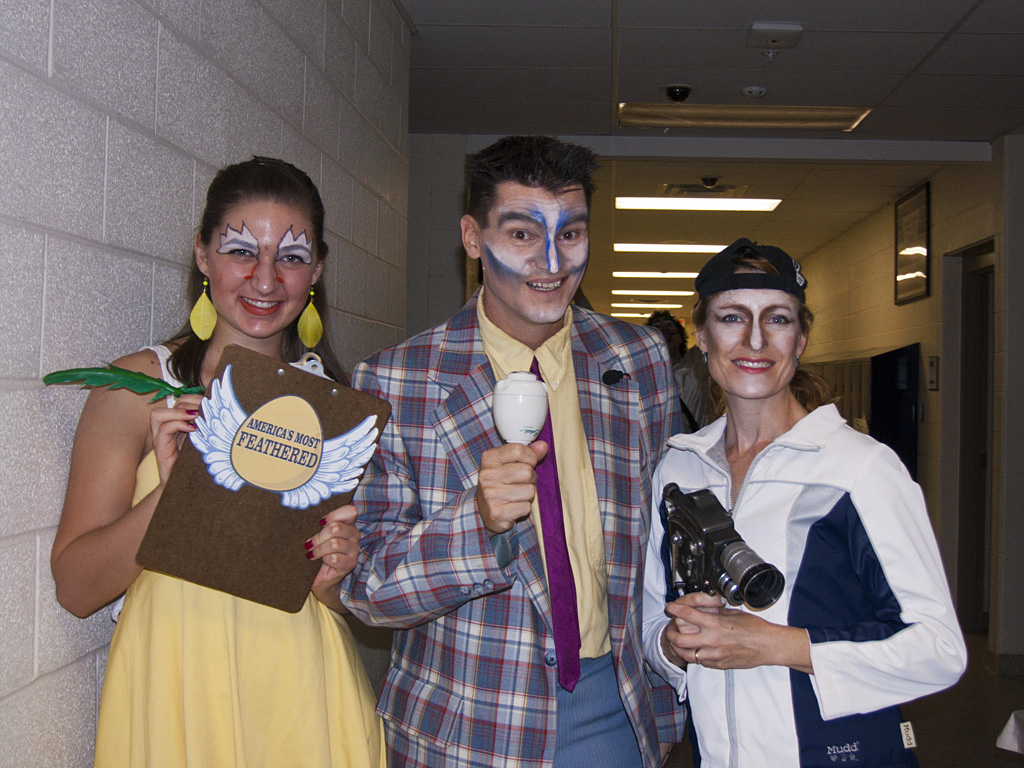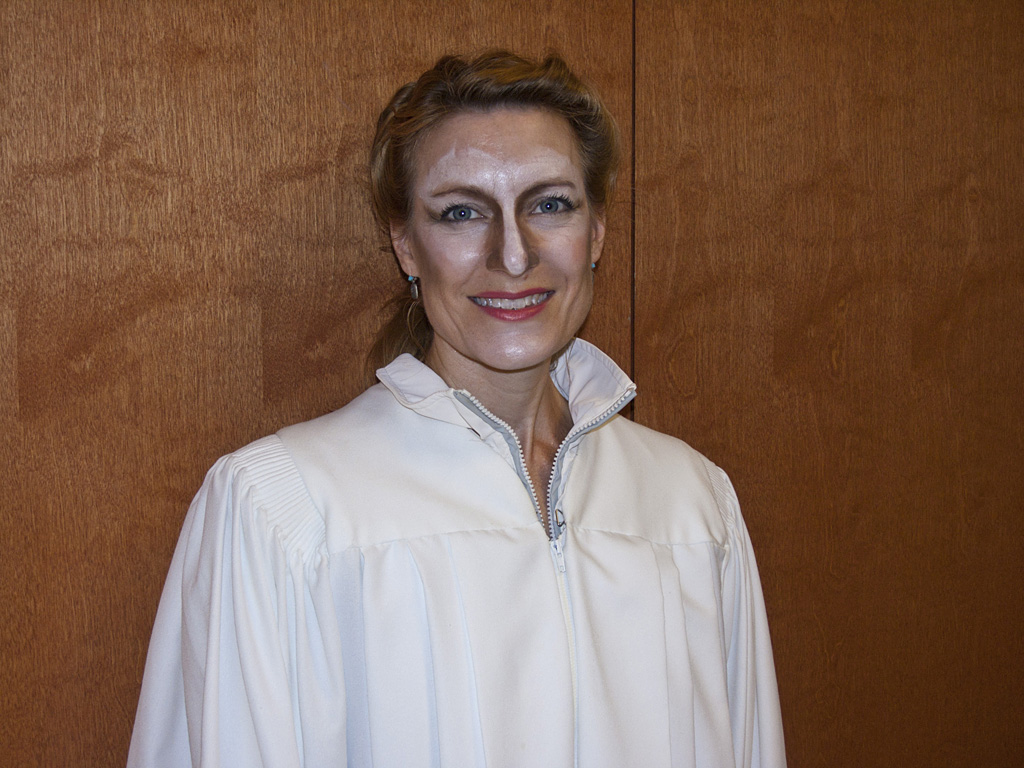 "Elegy" costumes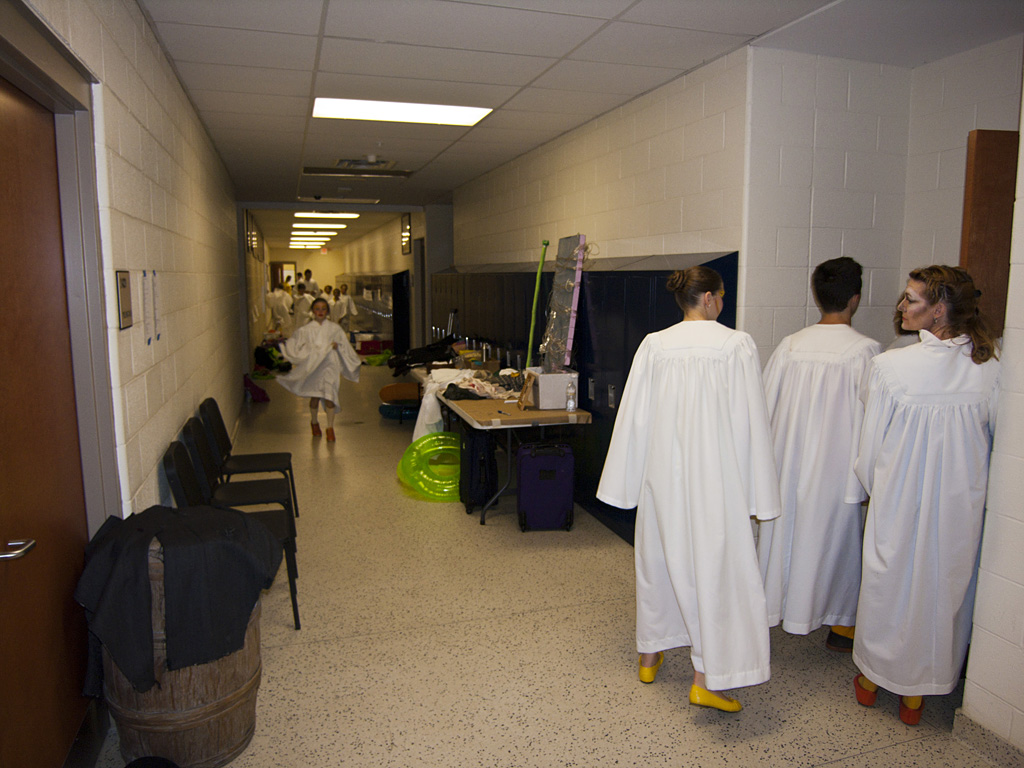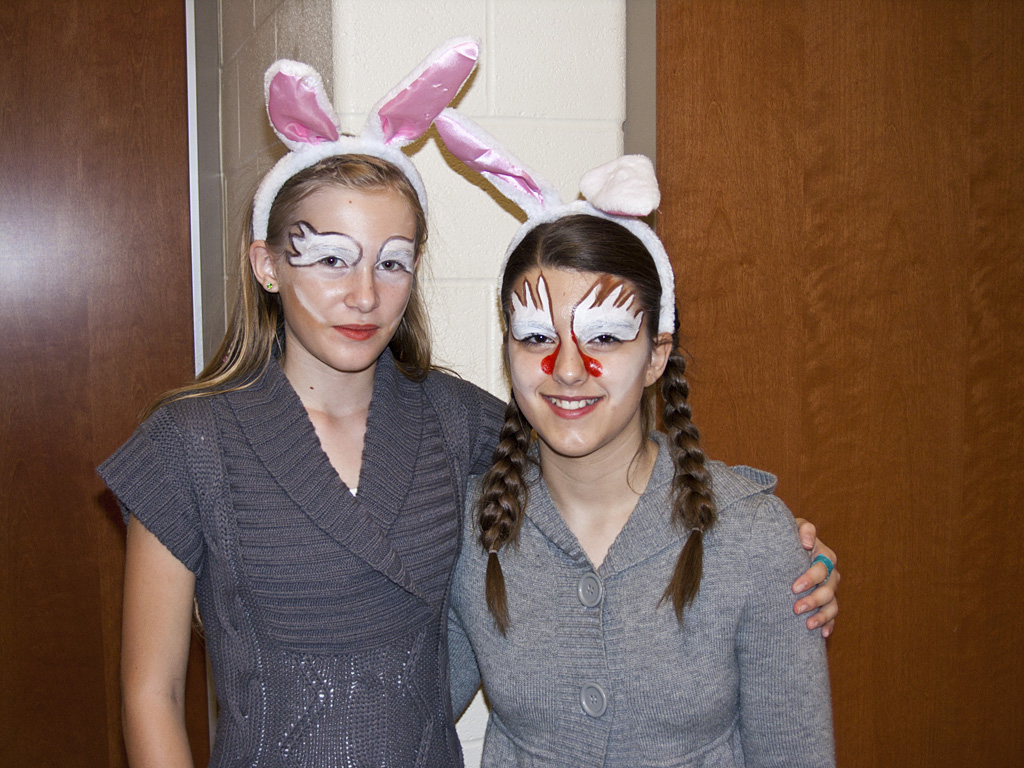 Svea and Kaylynn as bunnies for the Colage scene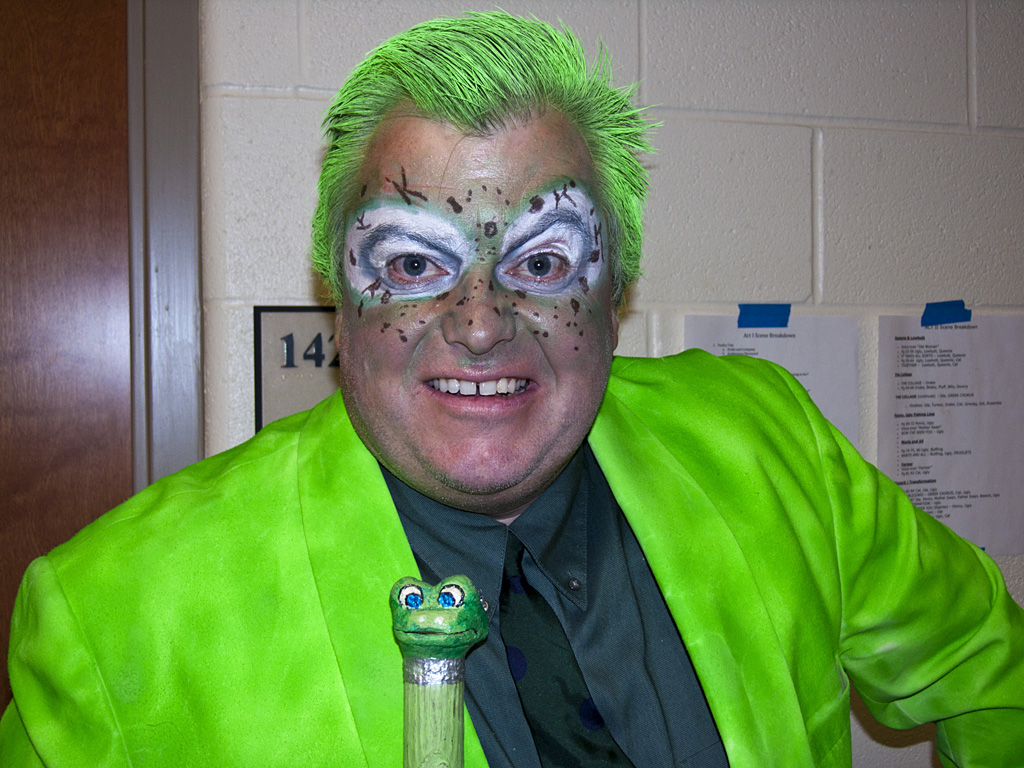 Kurt the Frog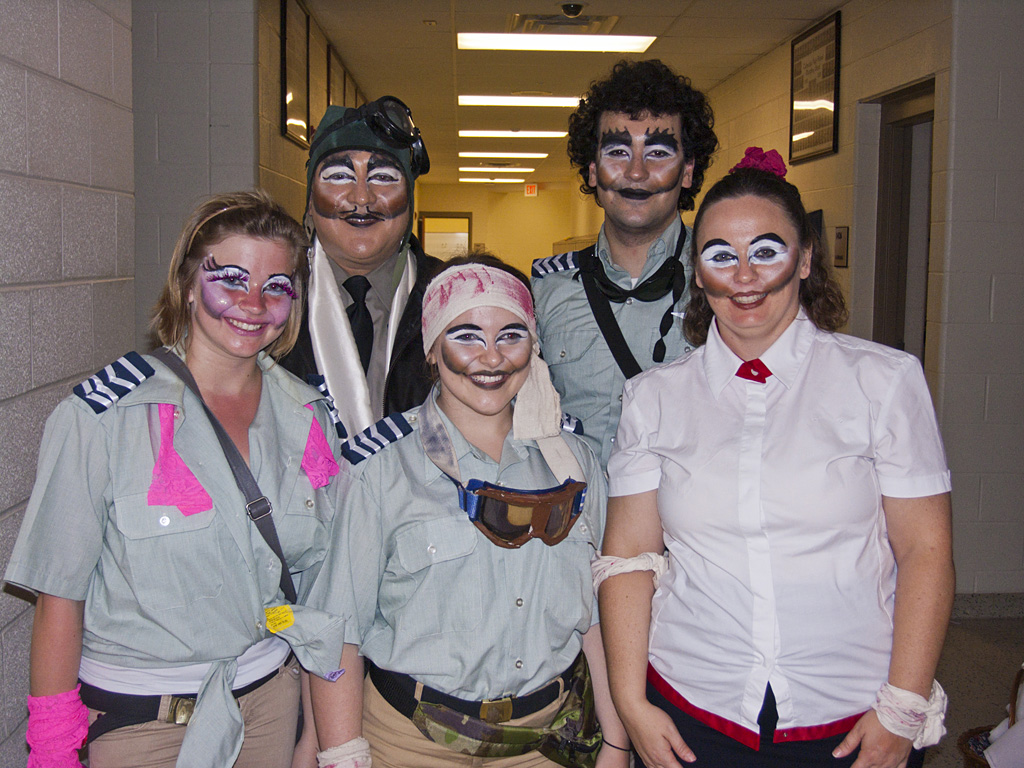 John, Kenny, Allisa, Allie and Cindy - The Geese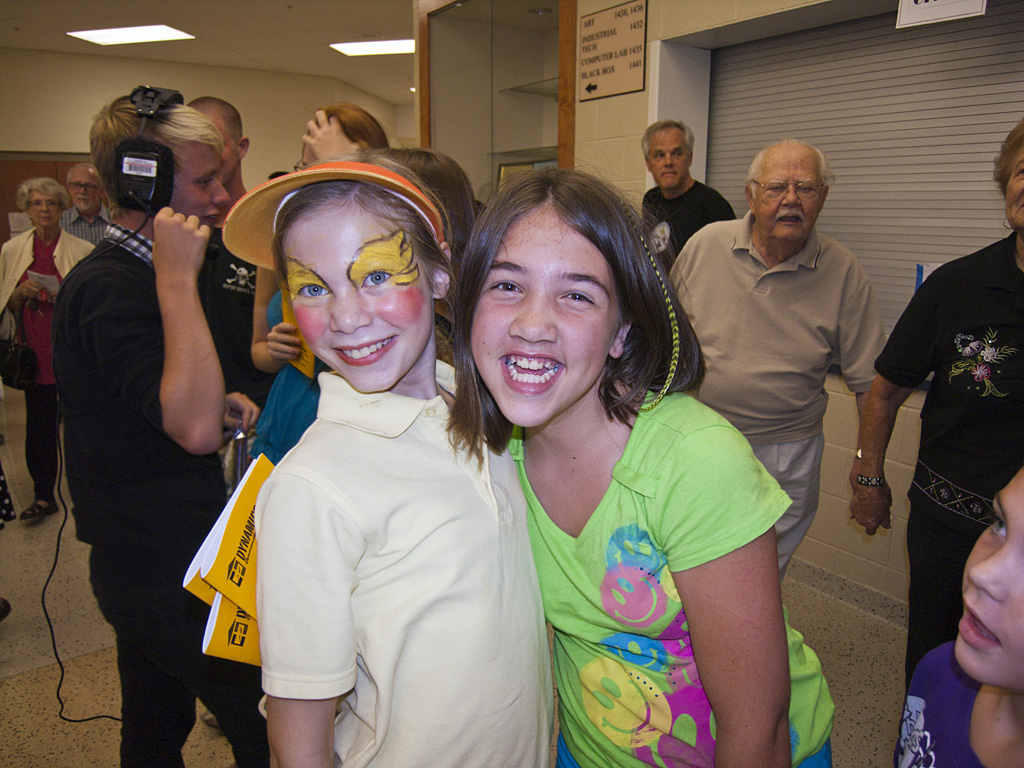 Brigitta and Sara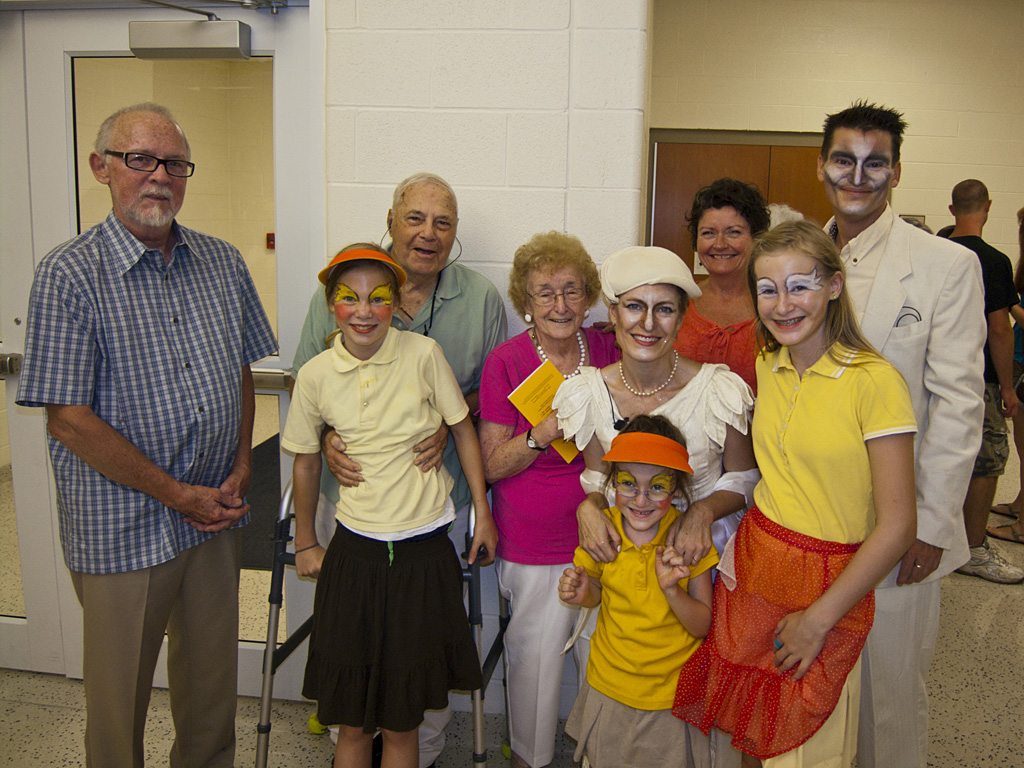 Dave and Shy brought Bill and Harriette last night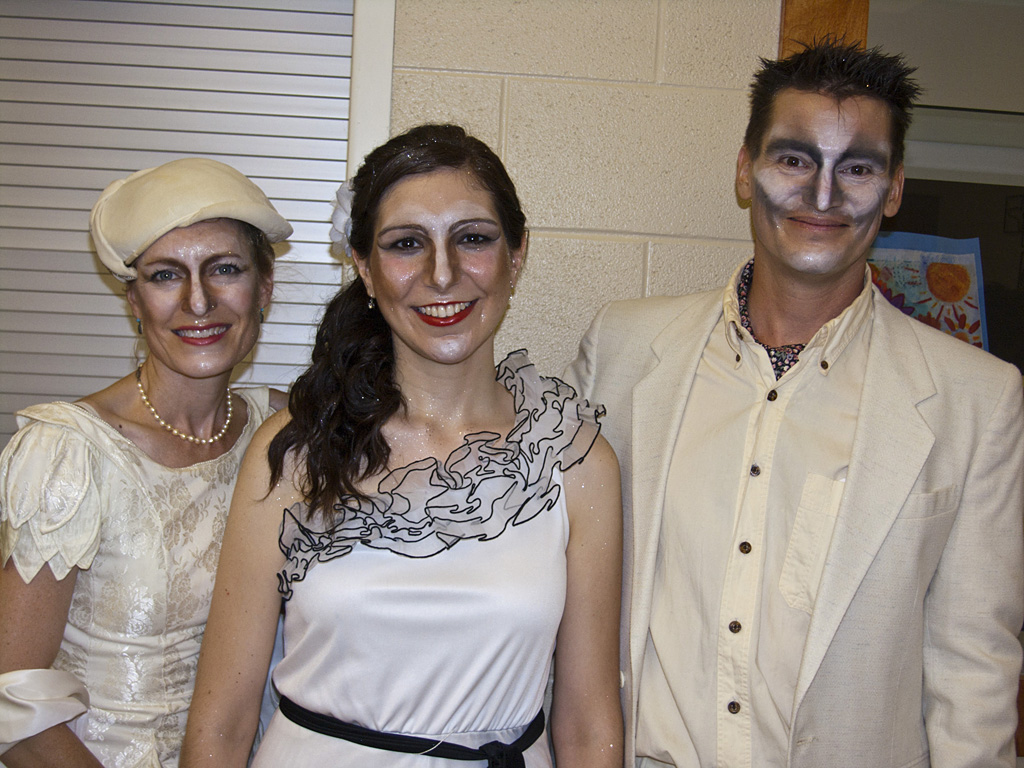 Our stage daughter "Penny" played by Elisha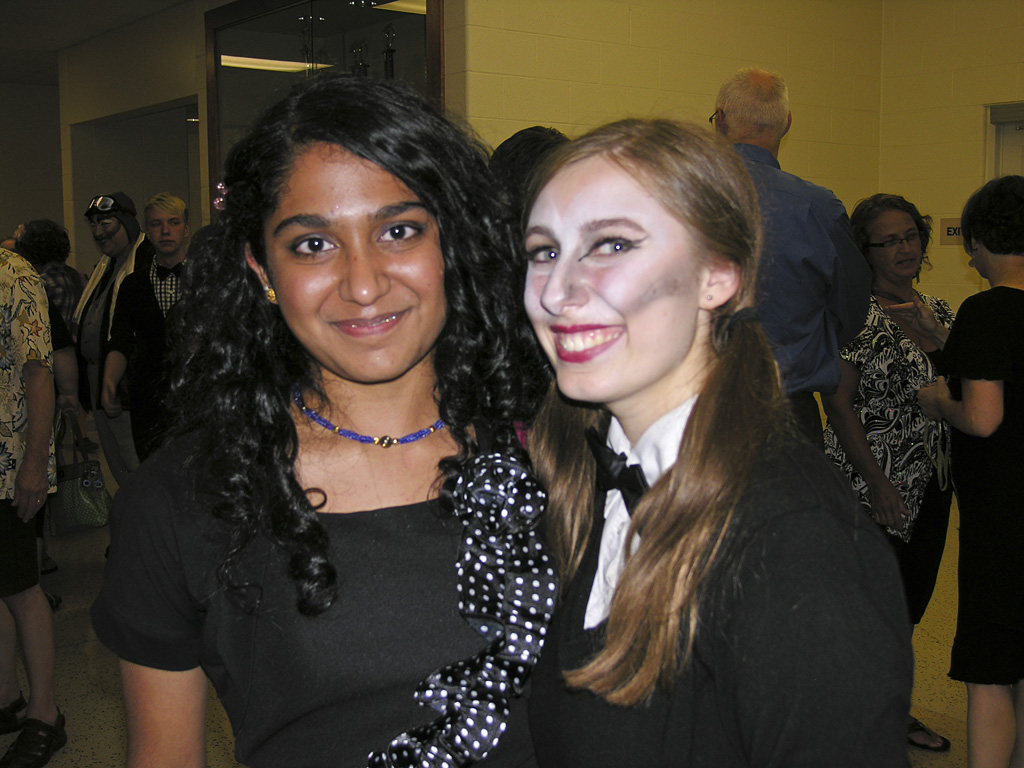 Roshini and "Jo Jo"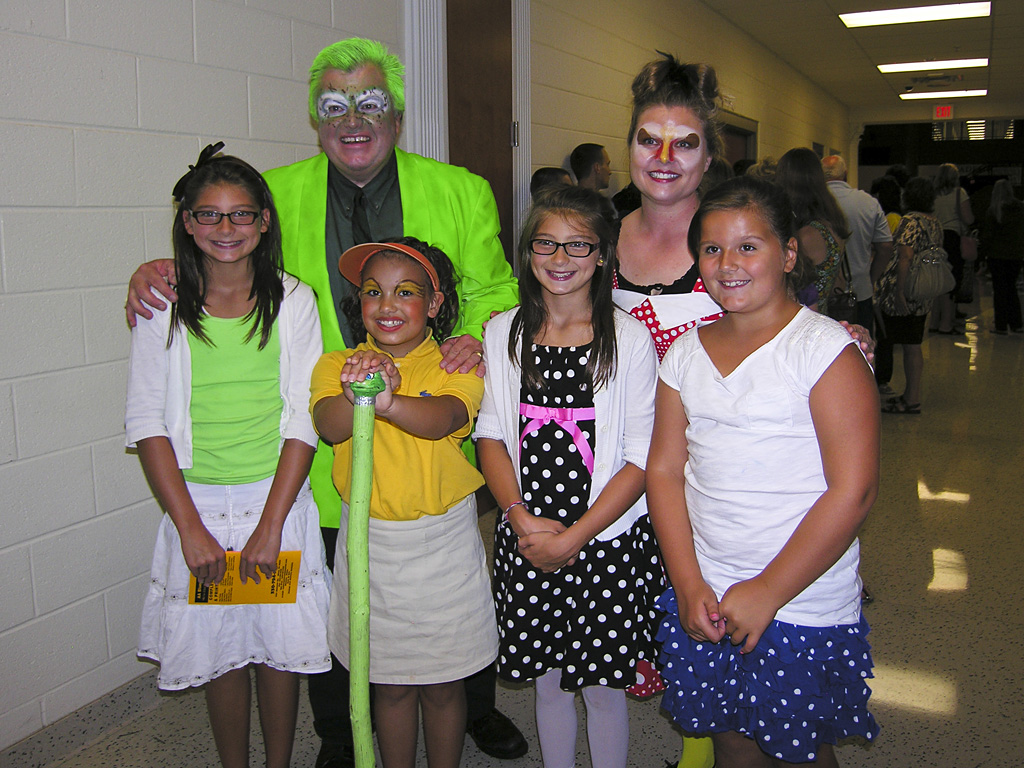 Afterwards we went to The Firehouse in Tallmadge. This is a doughnut burger...
I think they would deep fry the water if they could figure out how...
(No, we did not order this but the person who did ended up in the restroom within five minutes; true story.)