12-25-2012 ~ Blog #492
(David)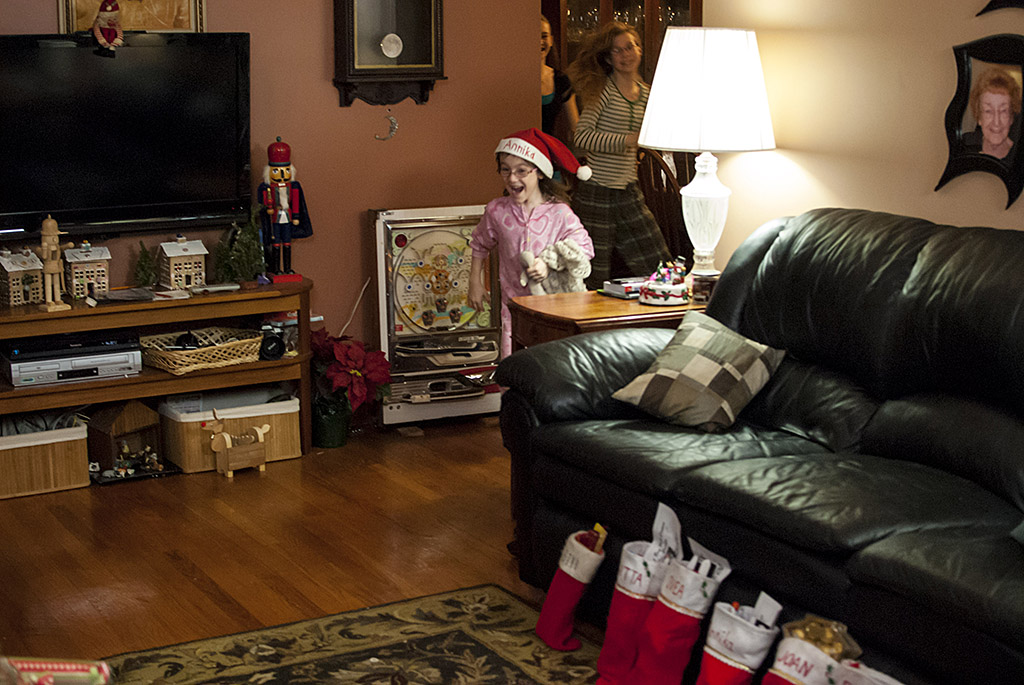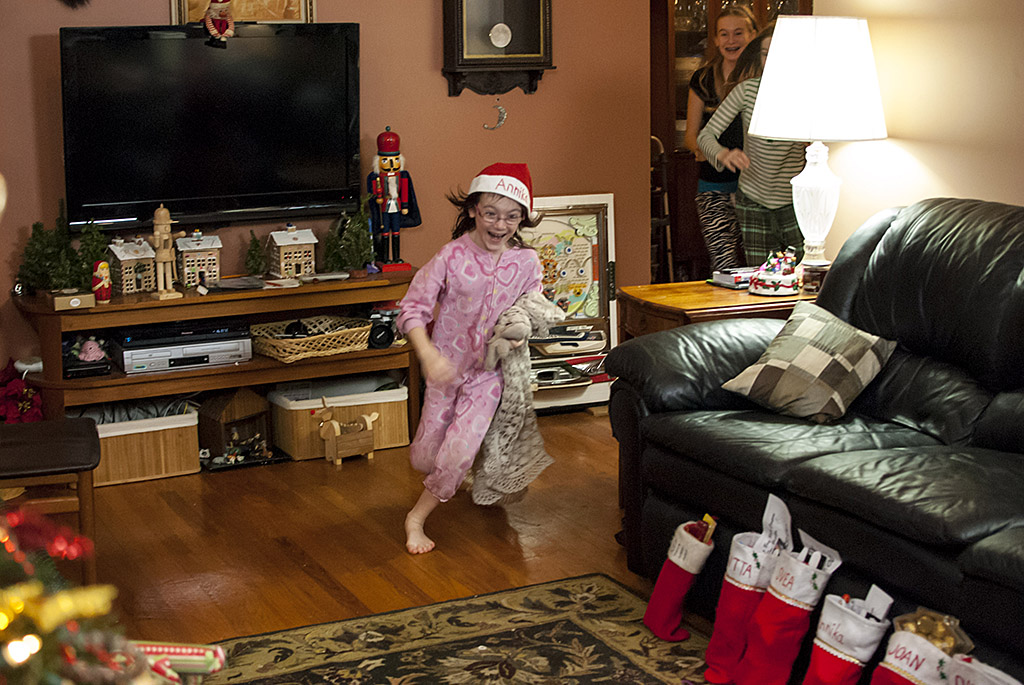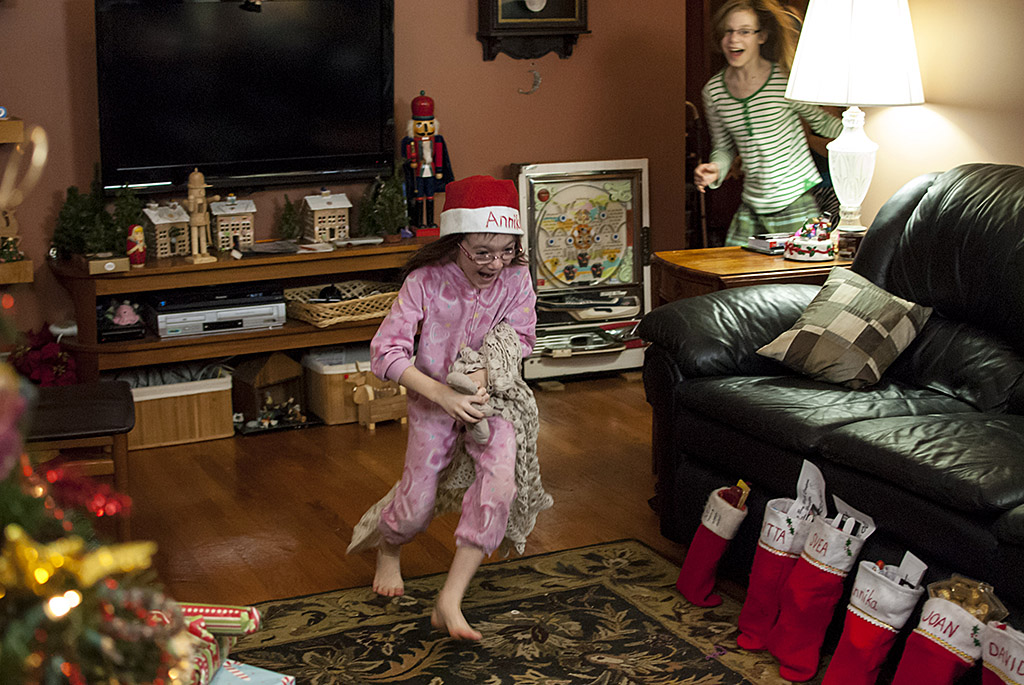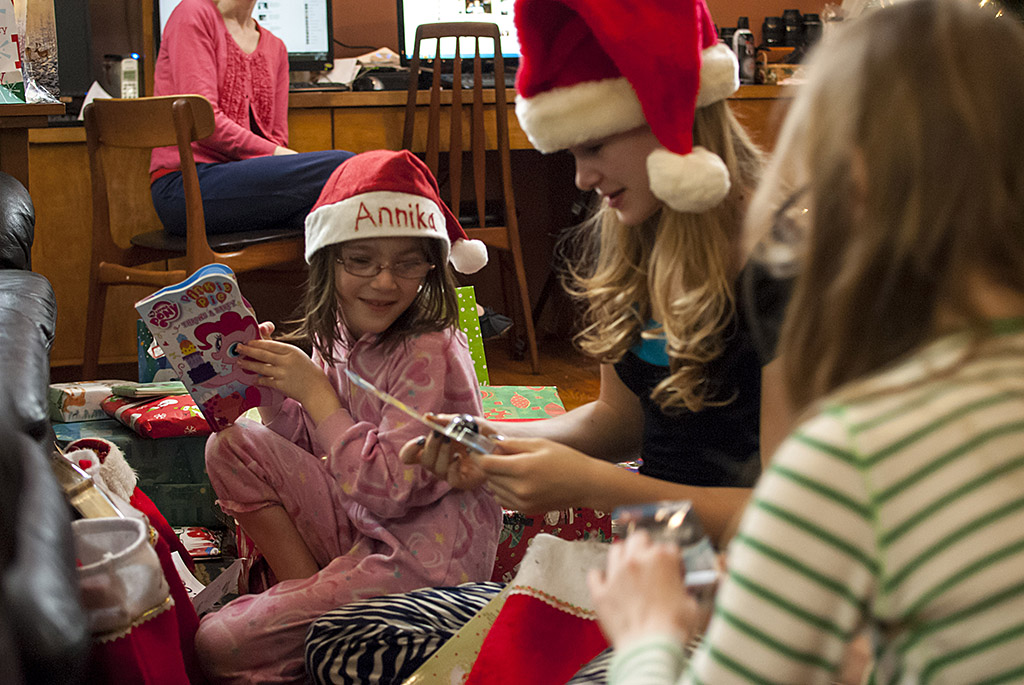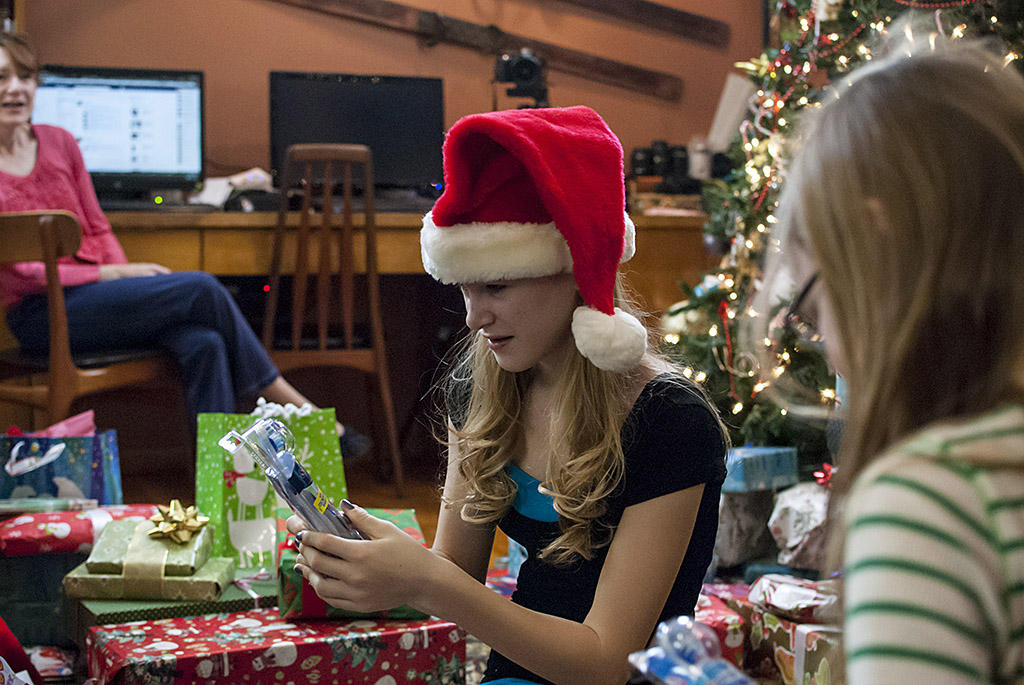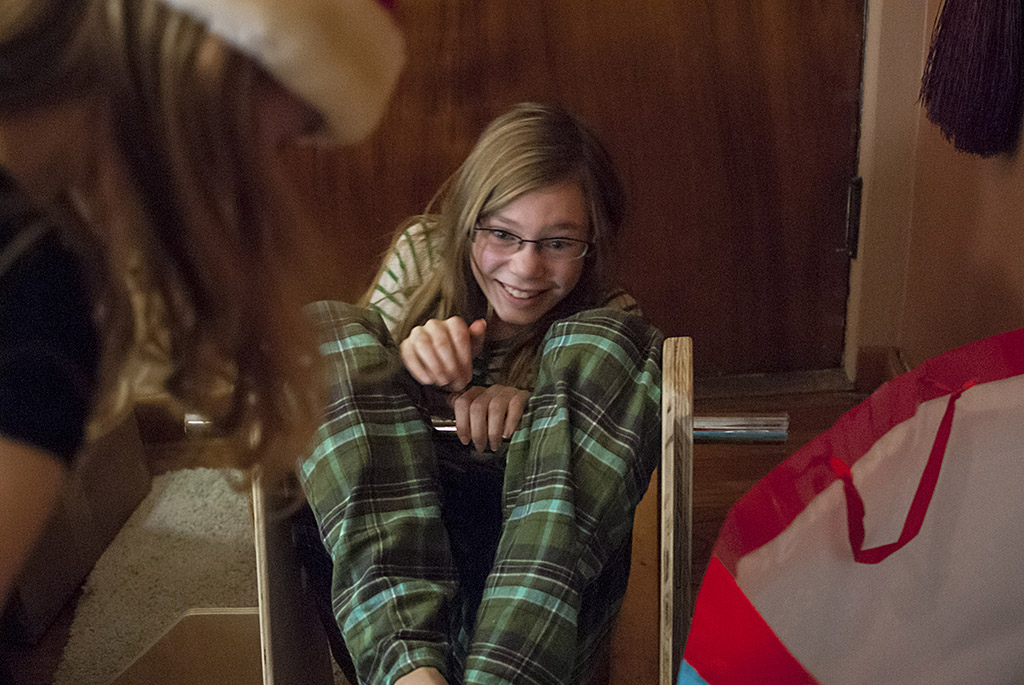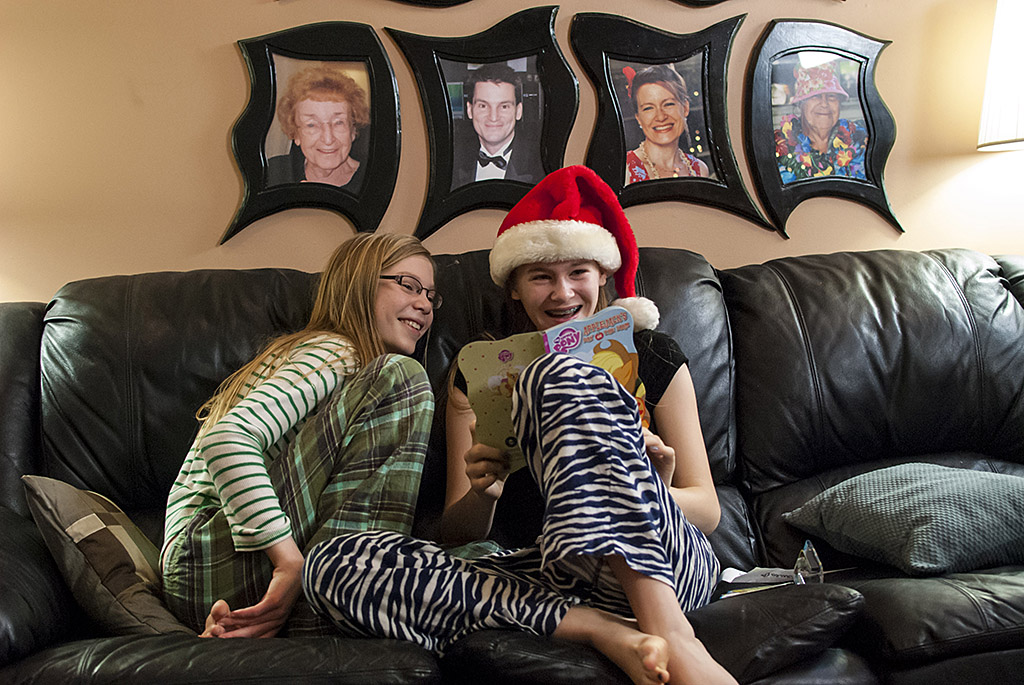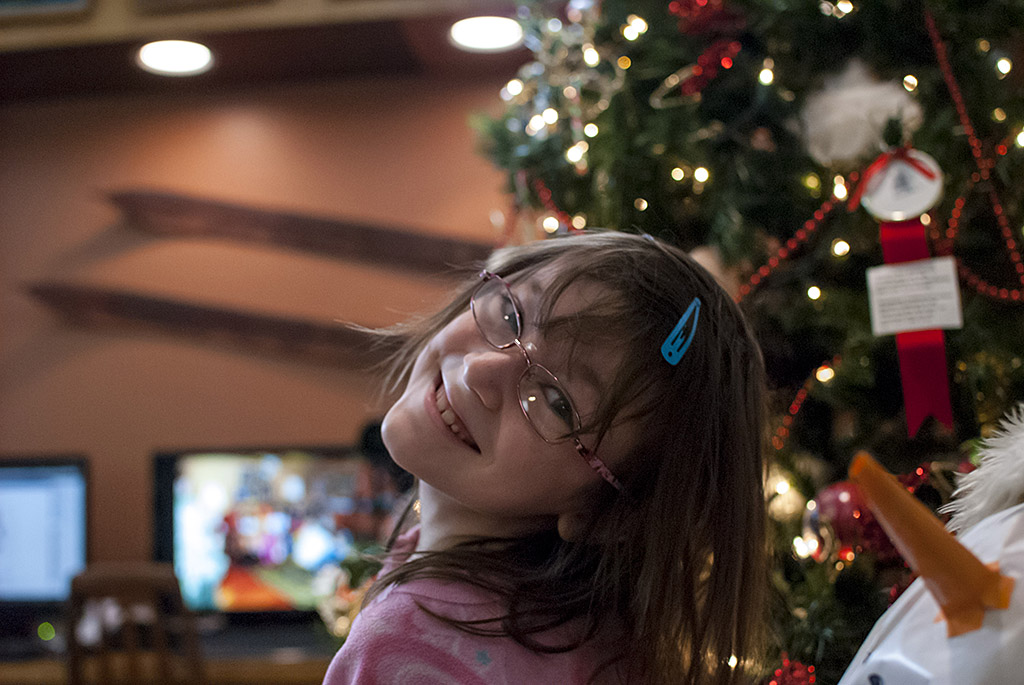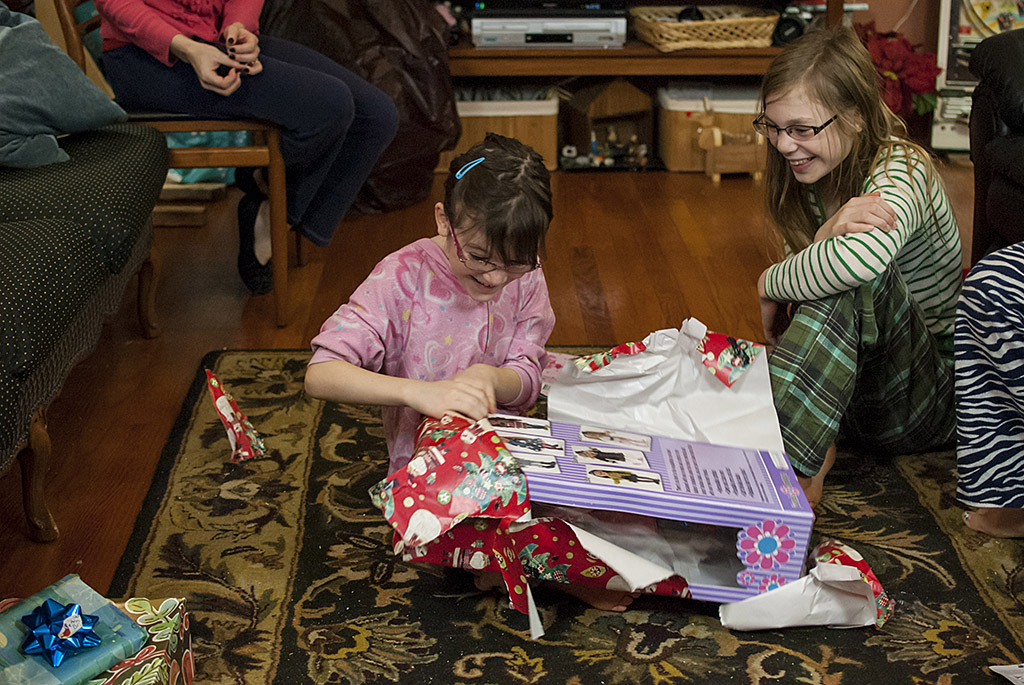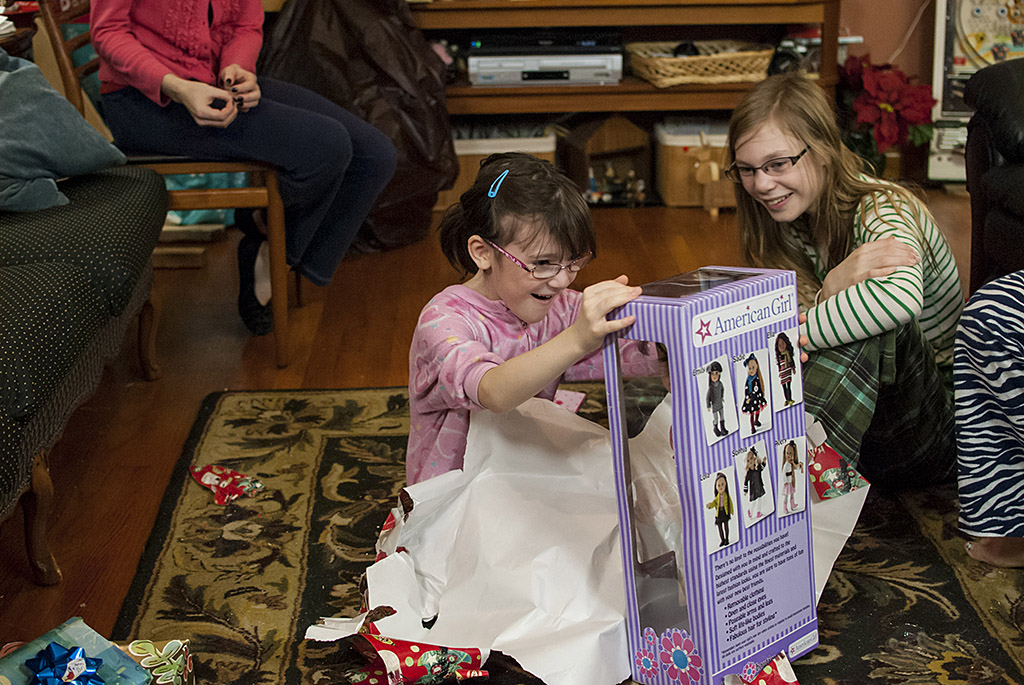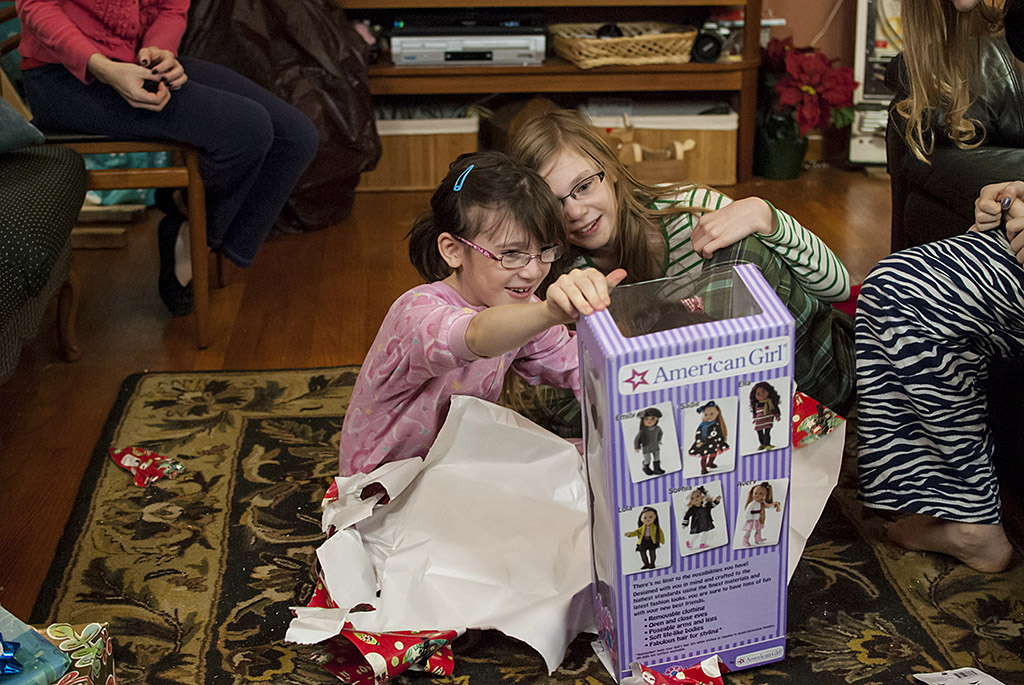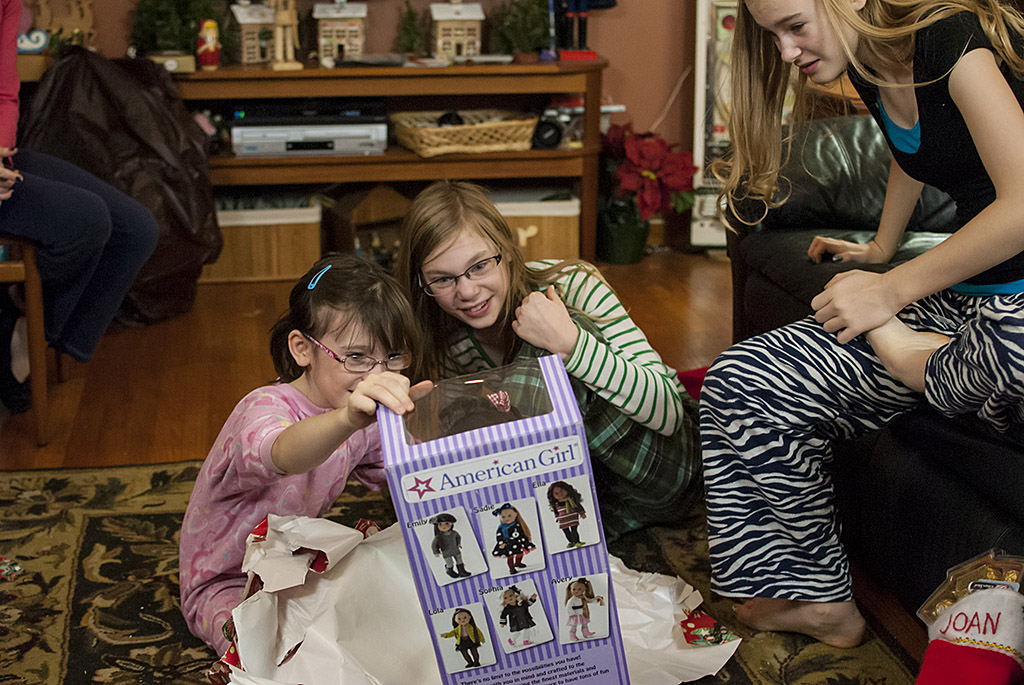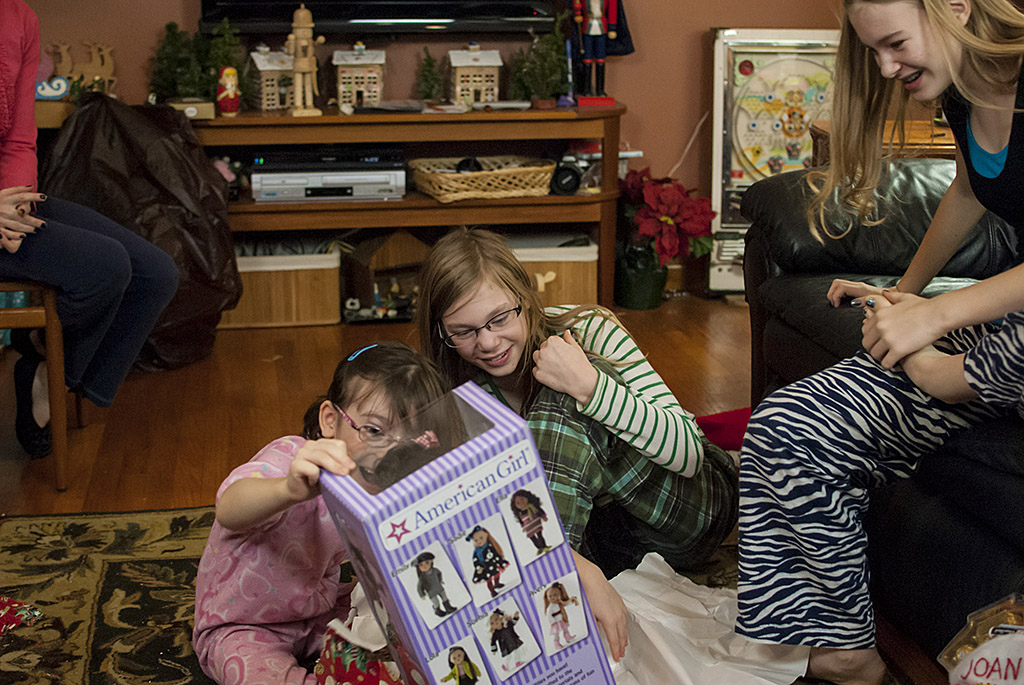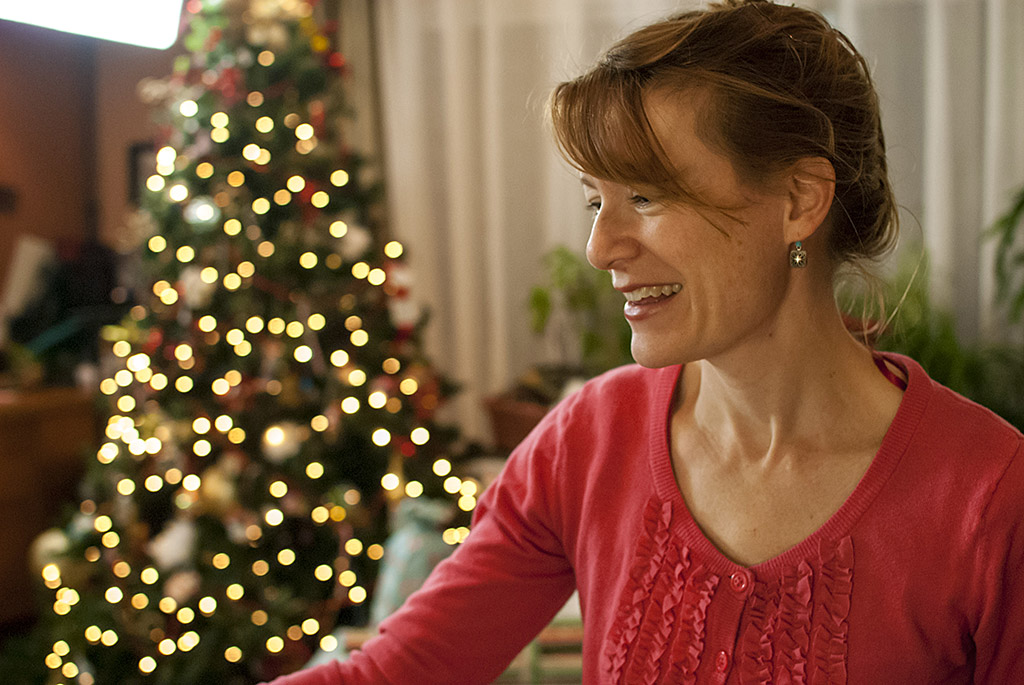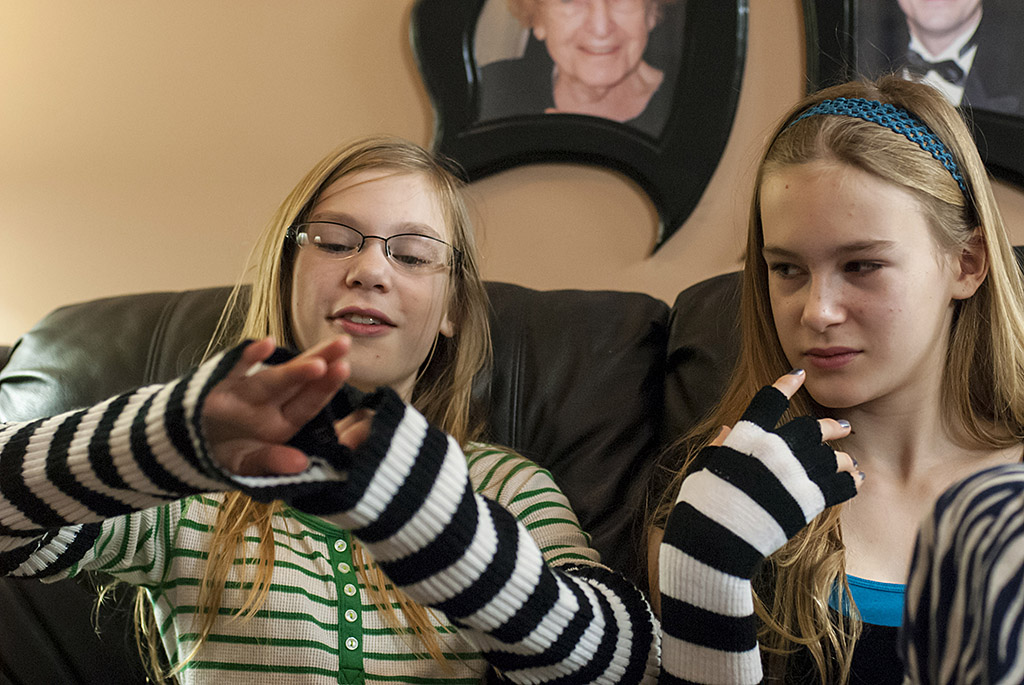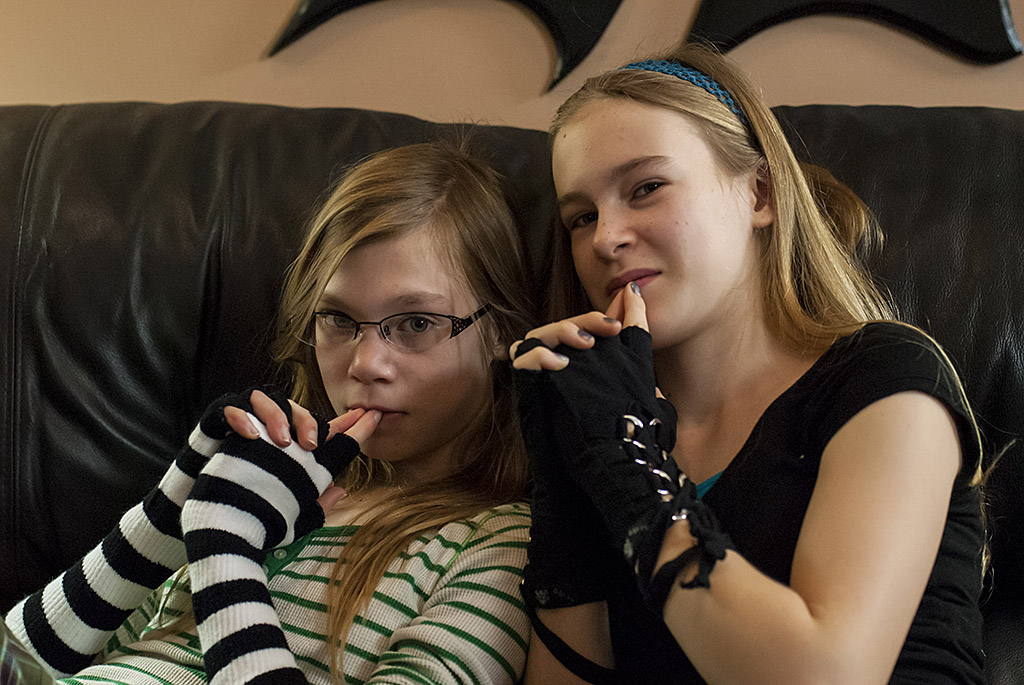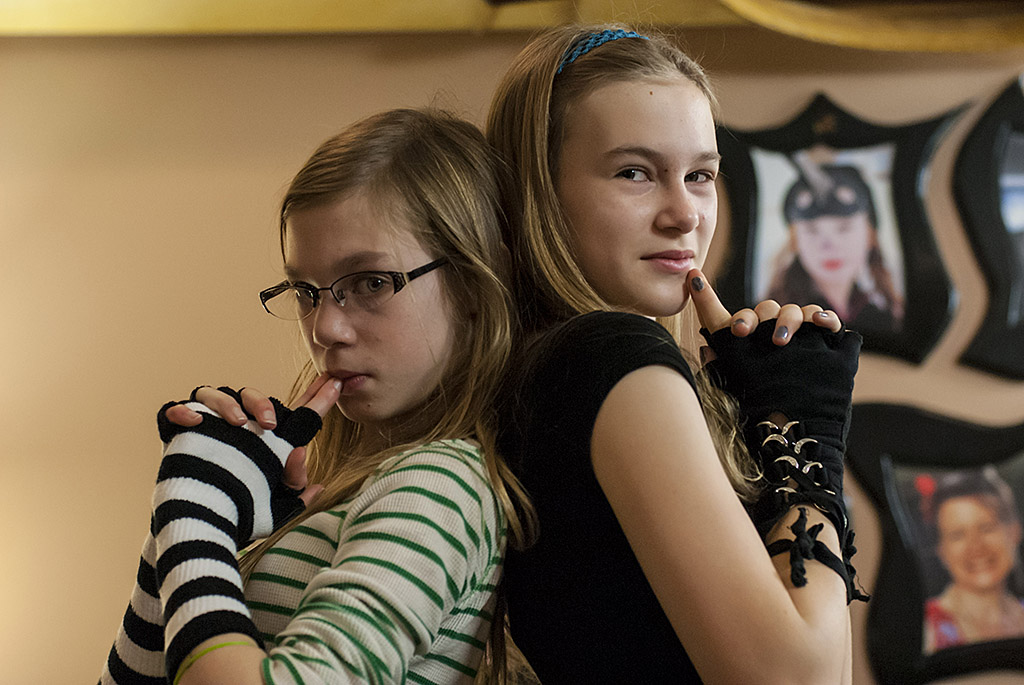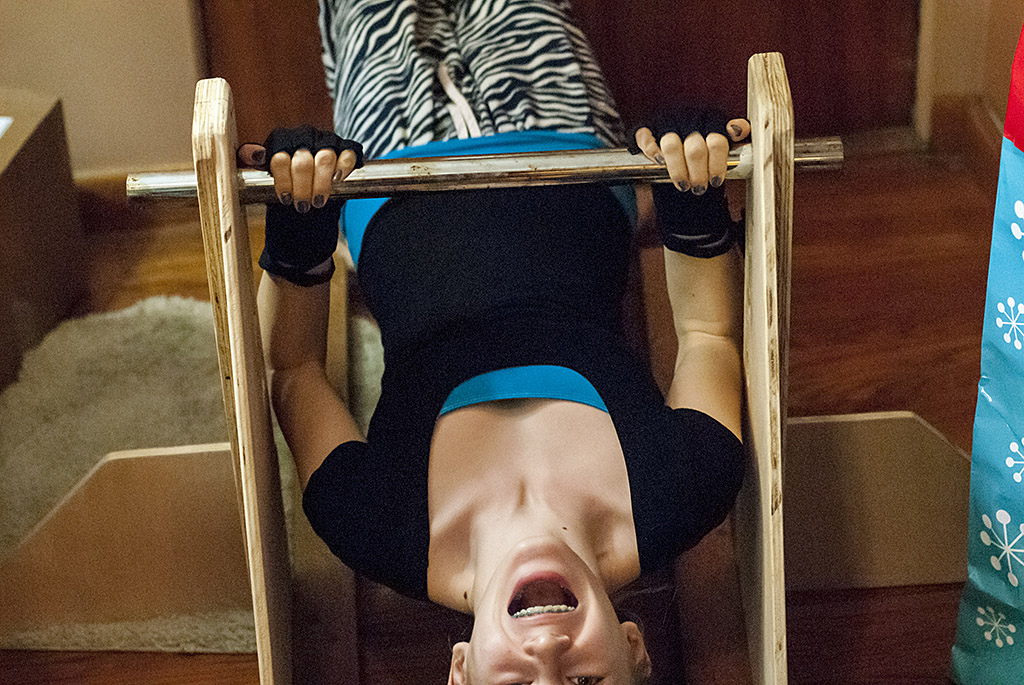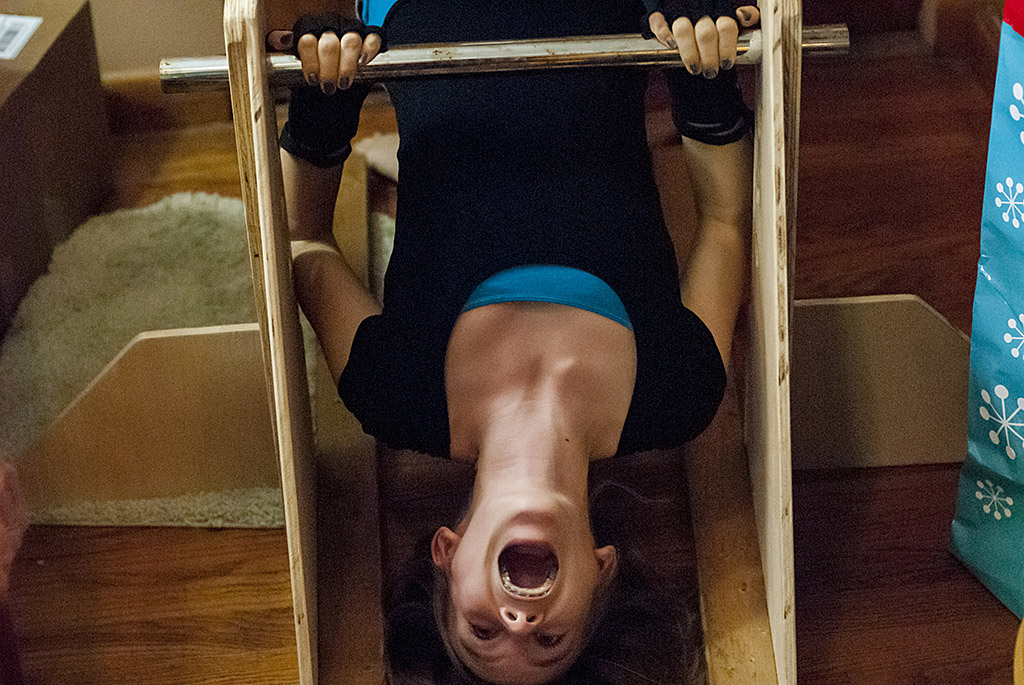 I made Brigitta a chin-up bar; it is now mounted on the garage ceiling.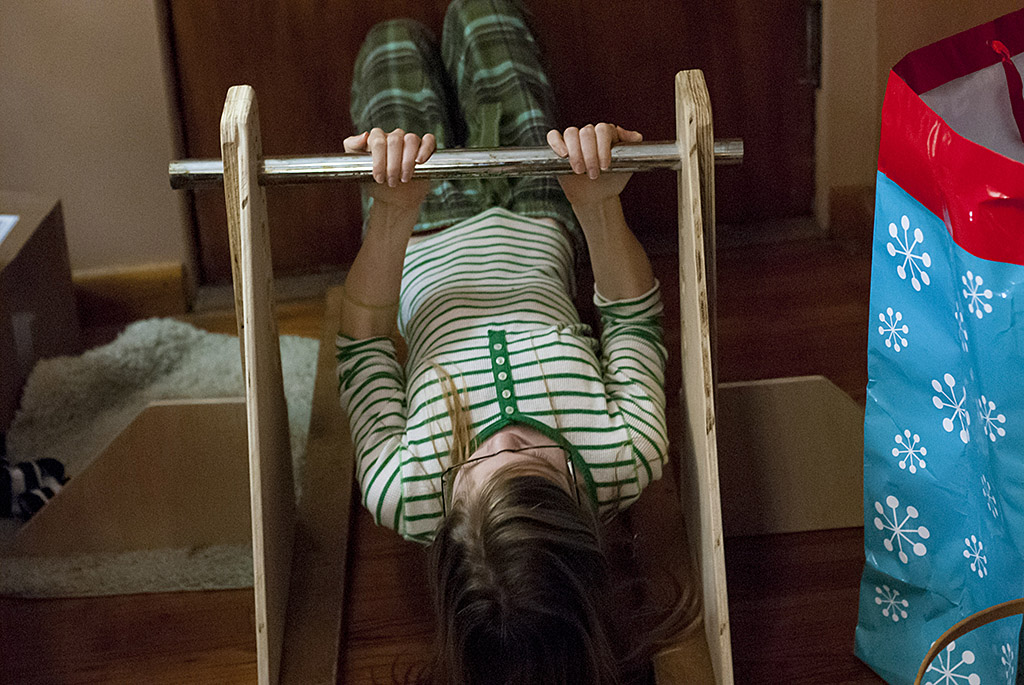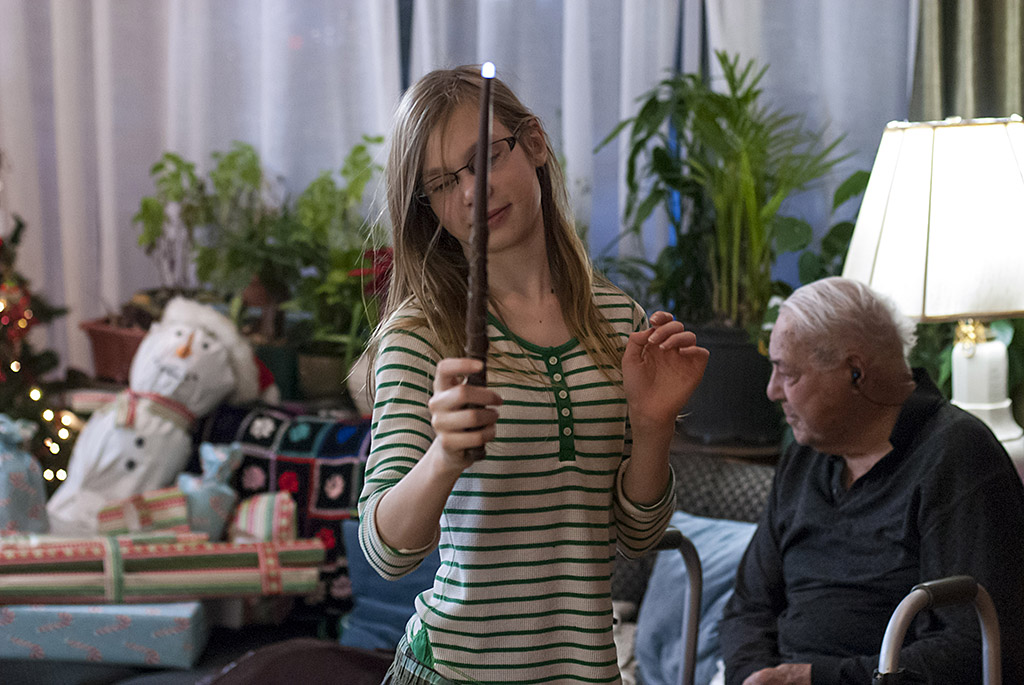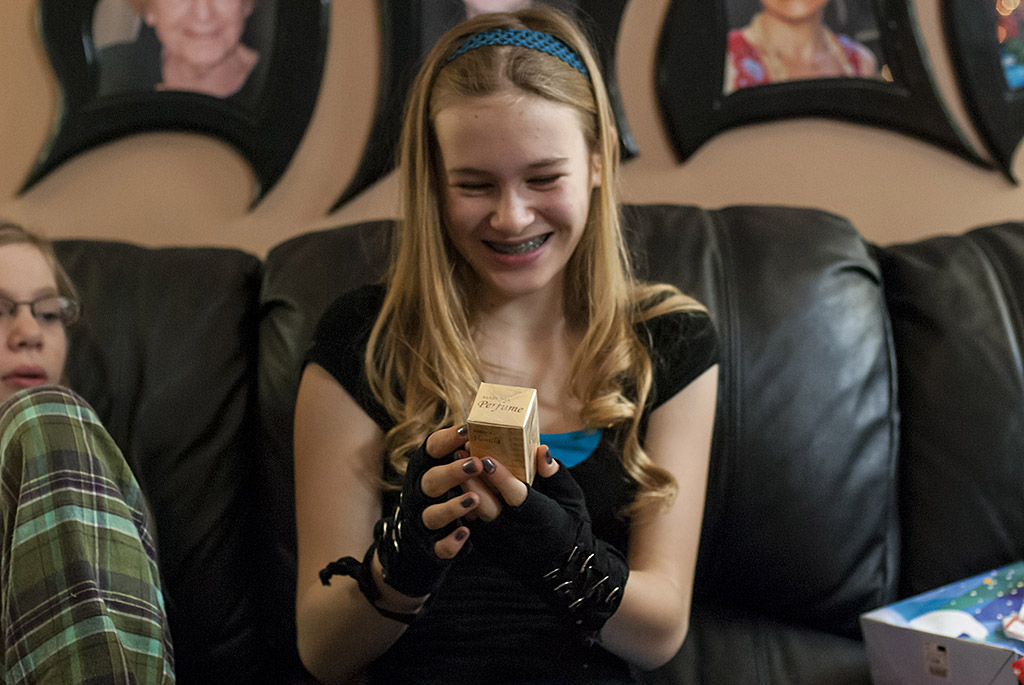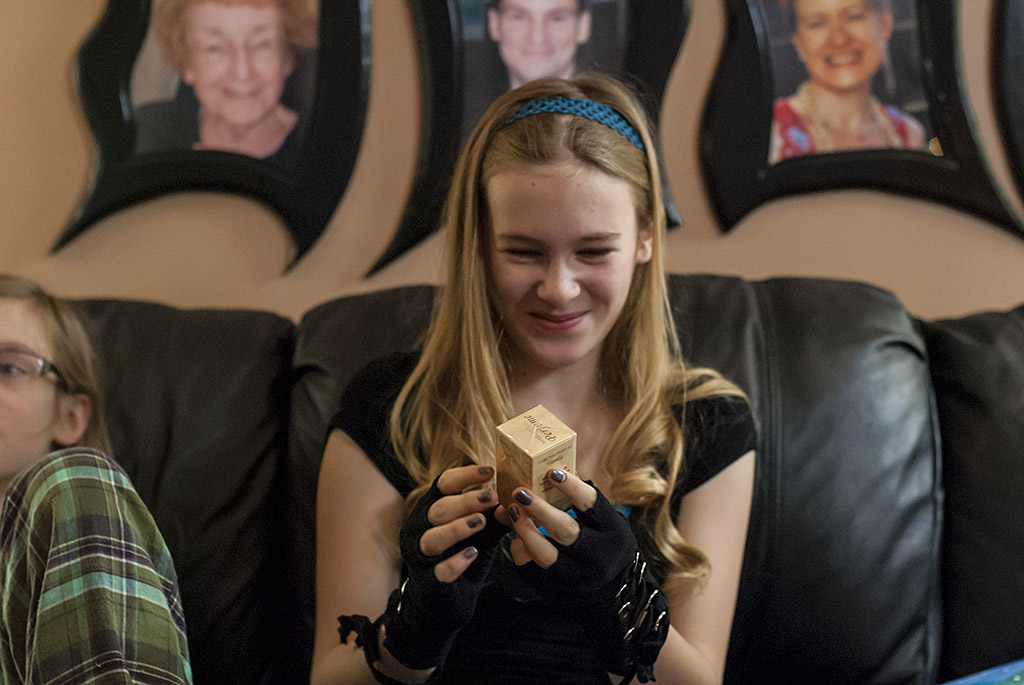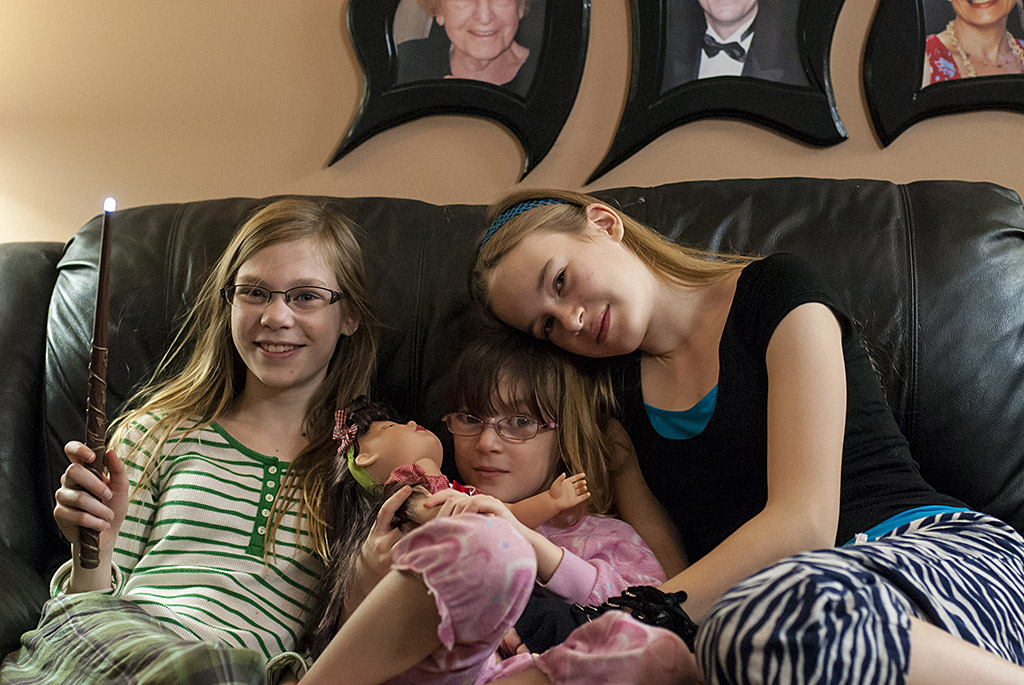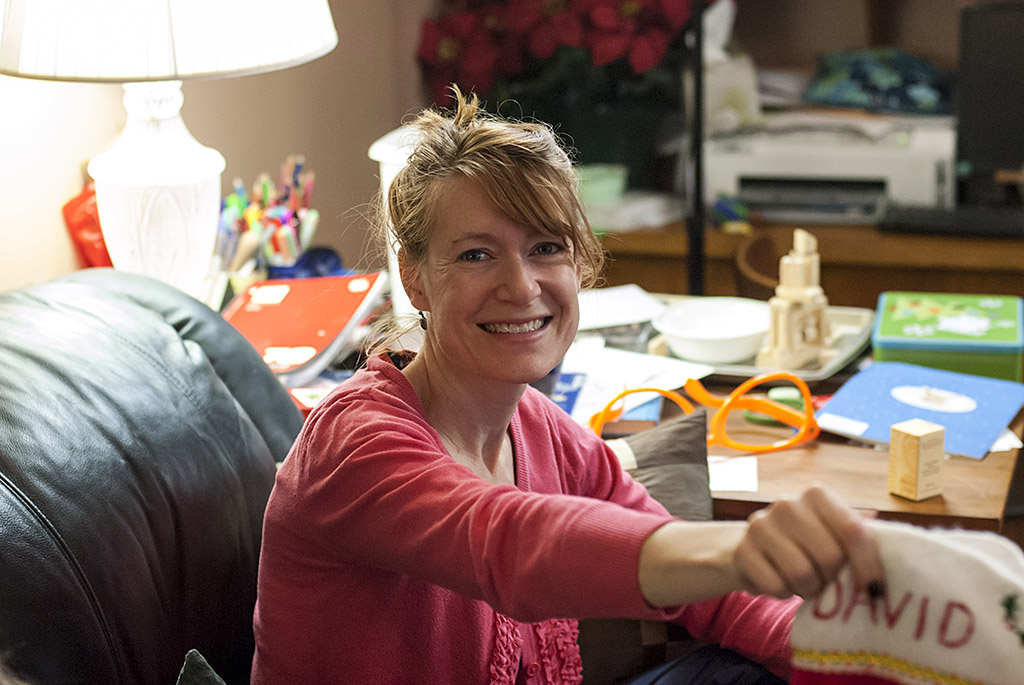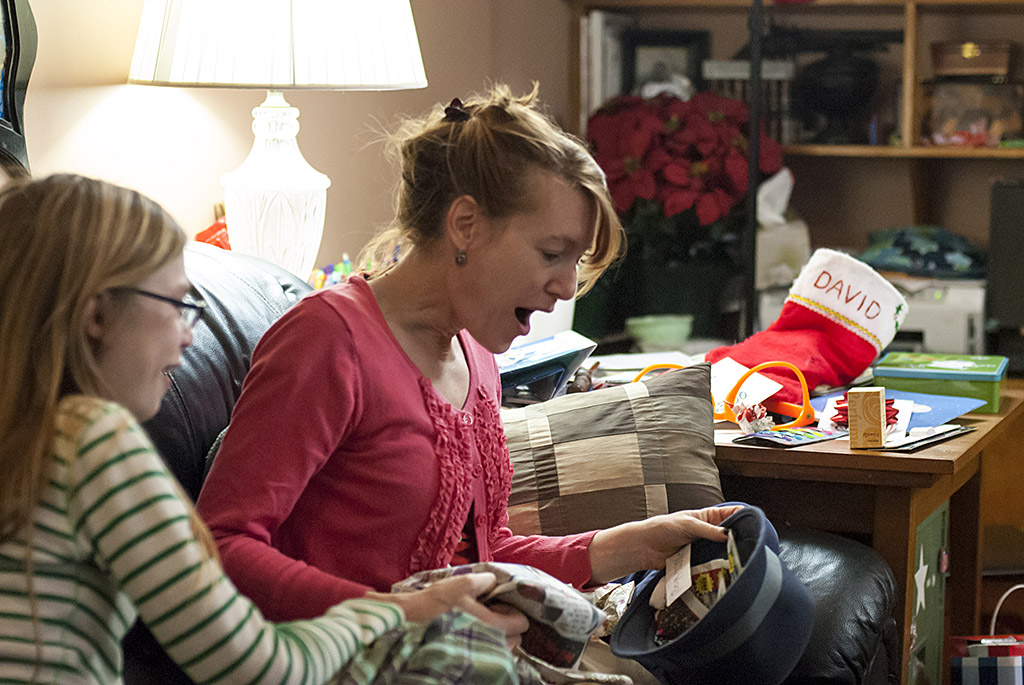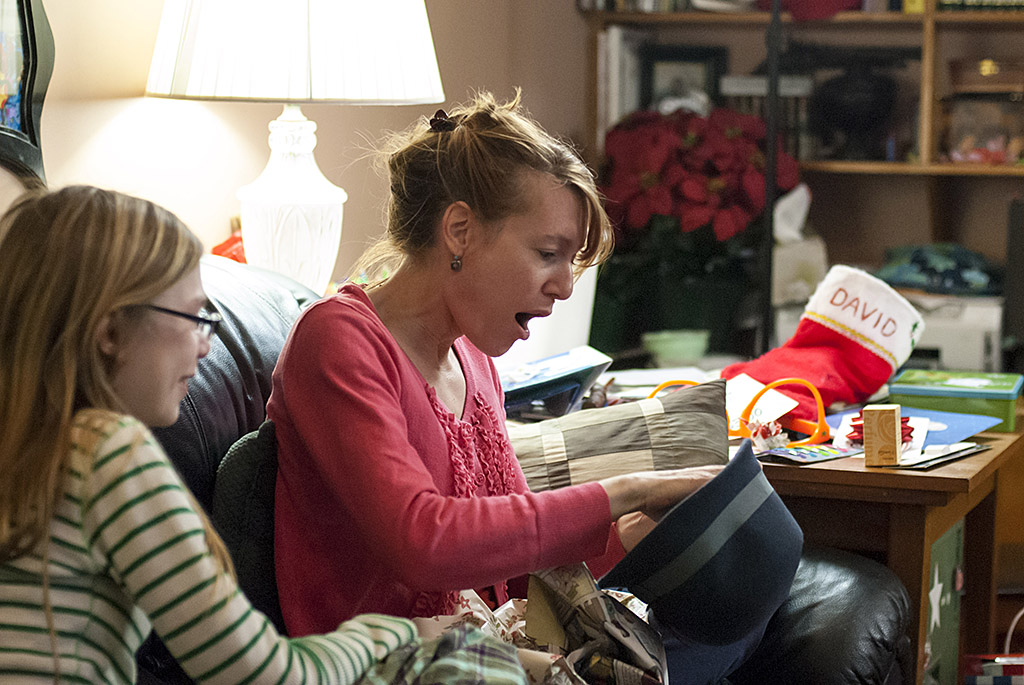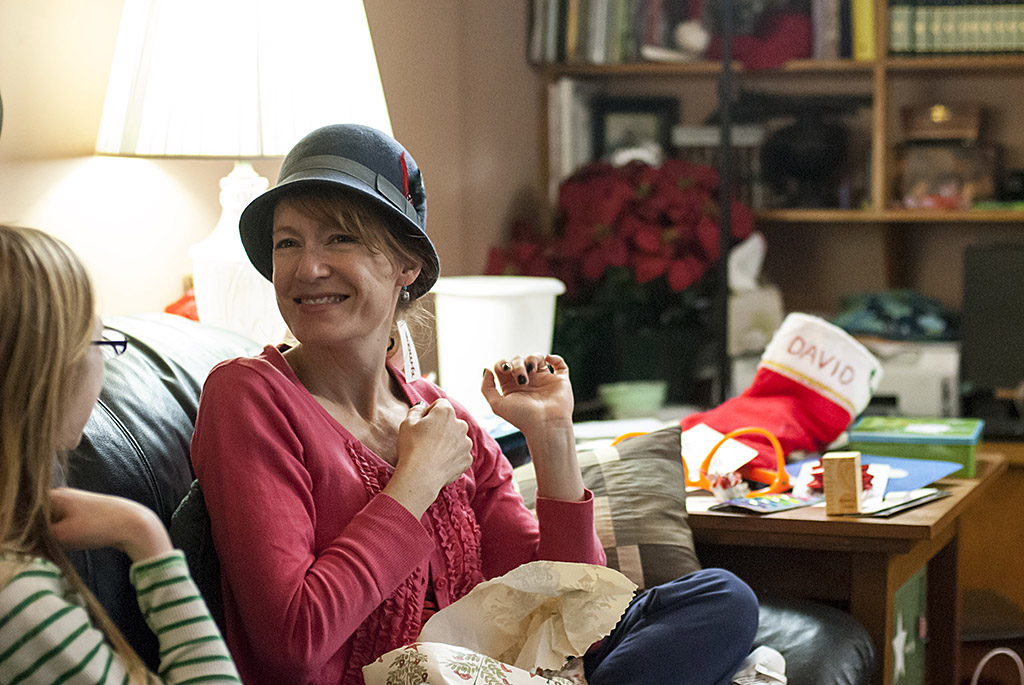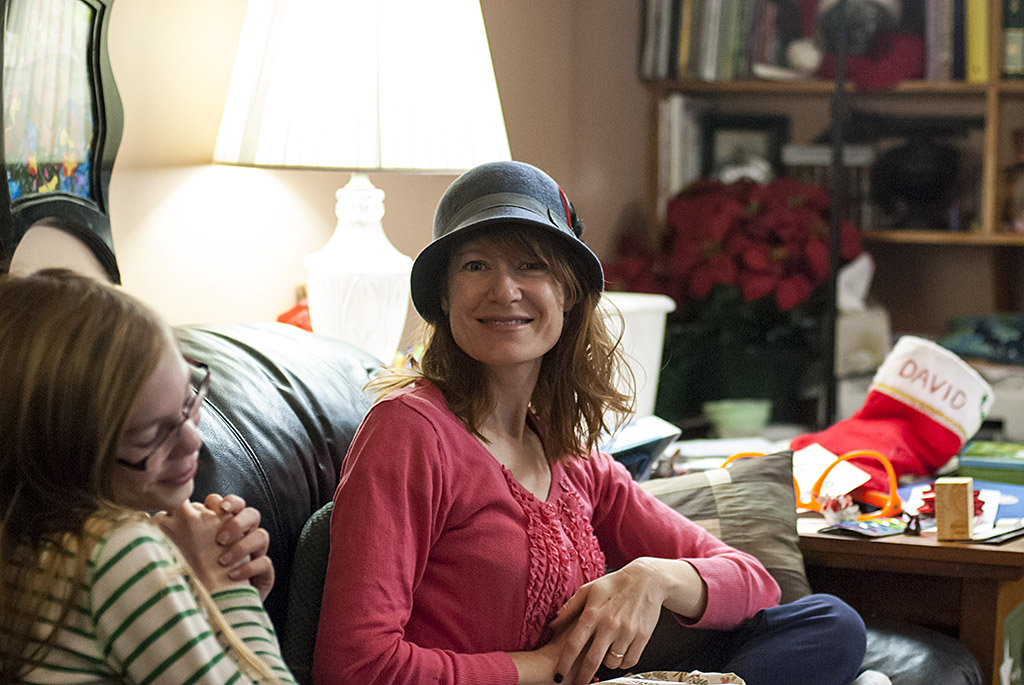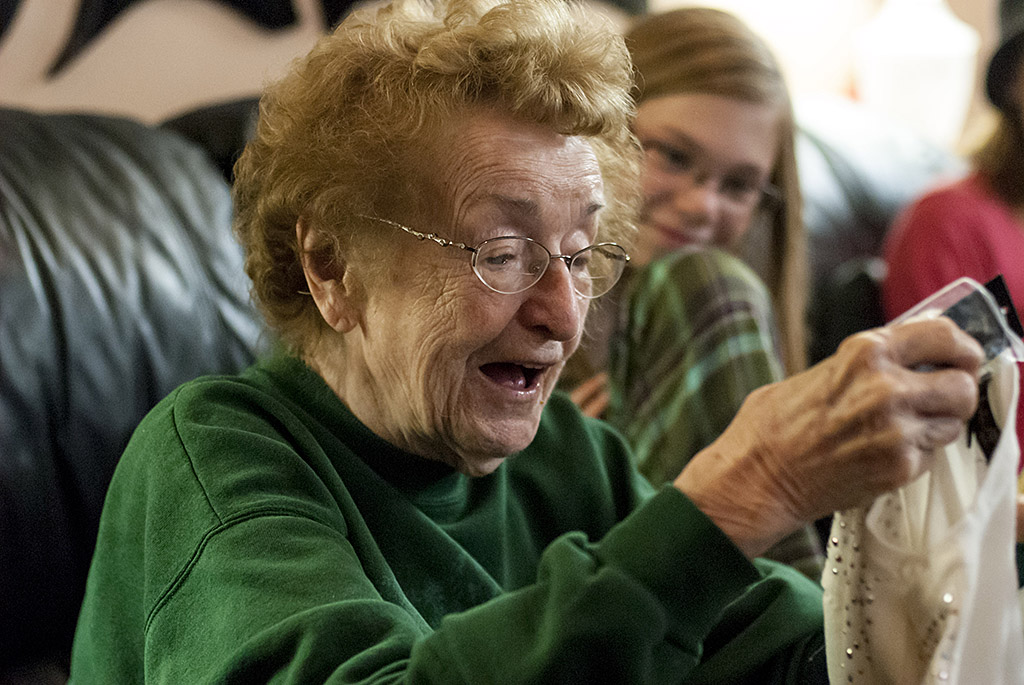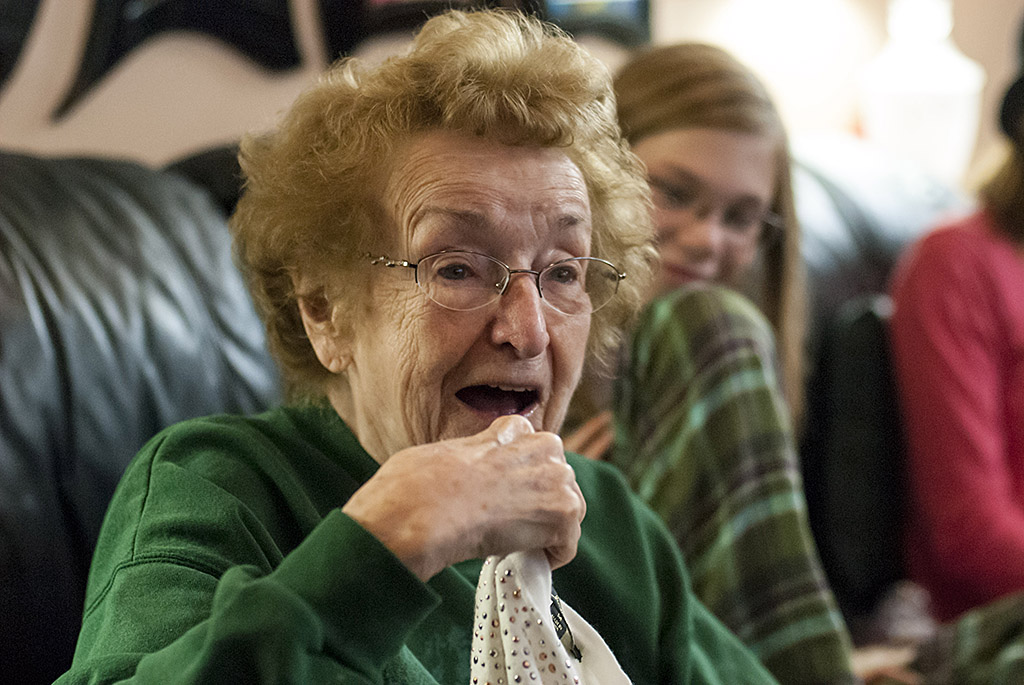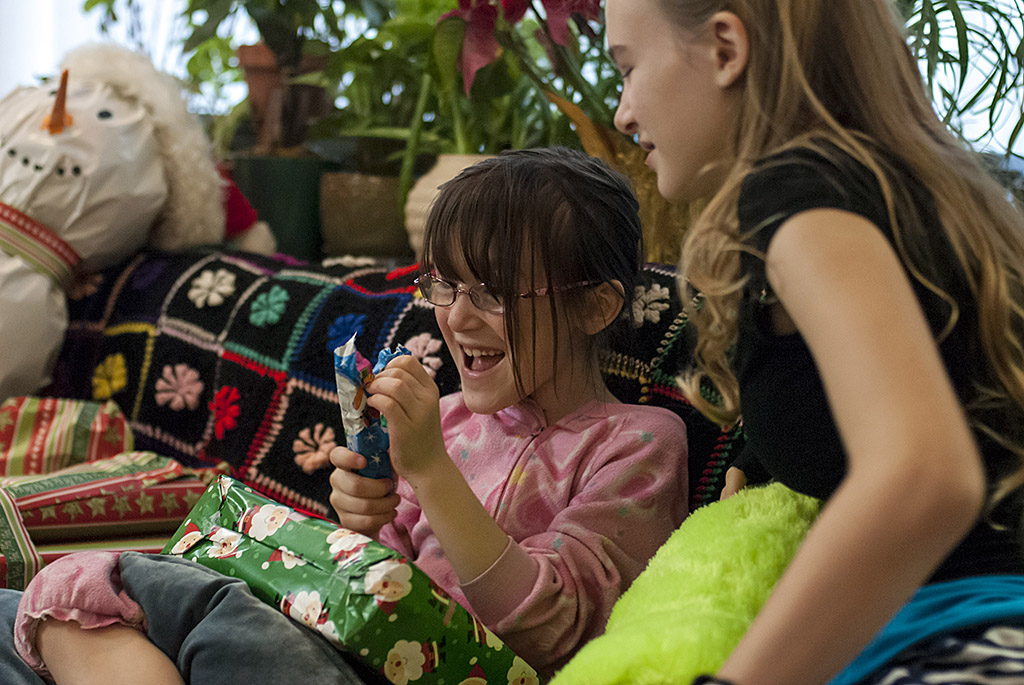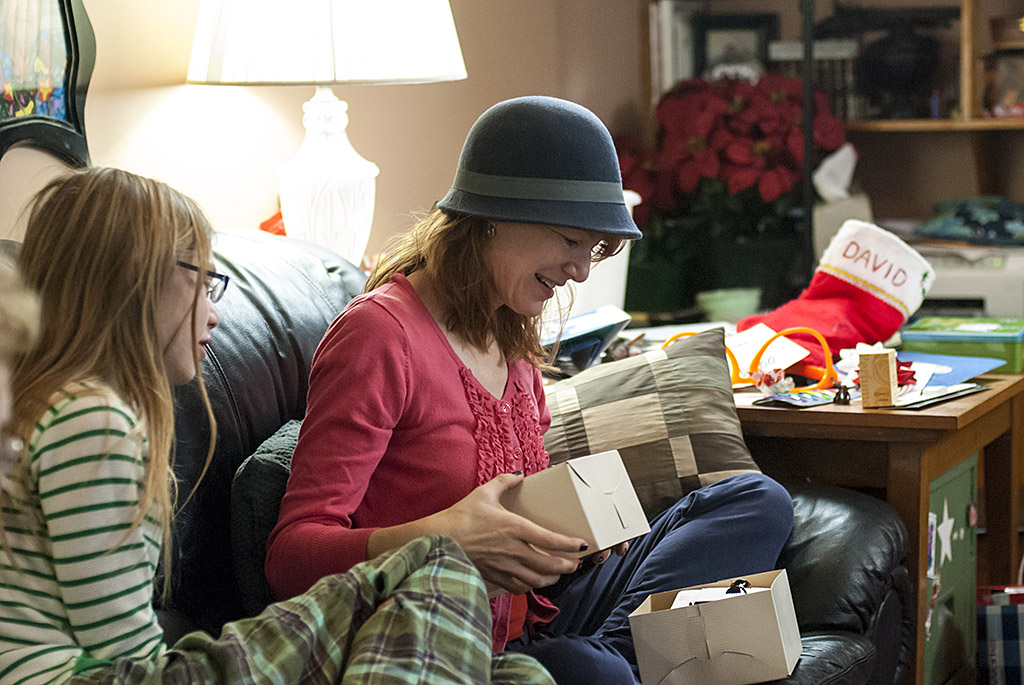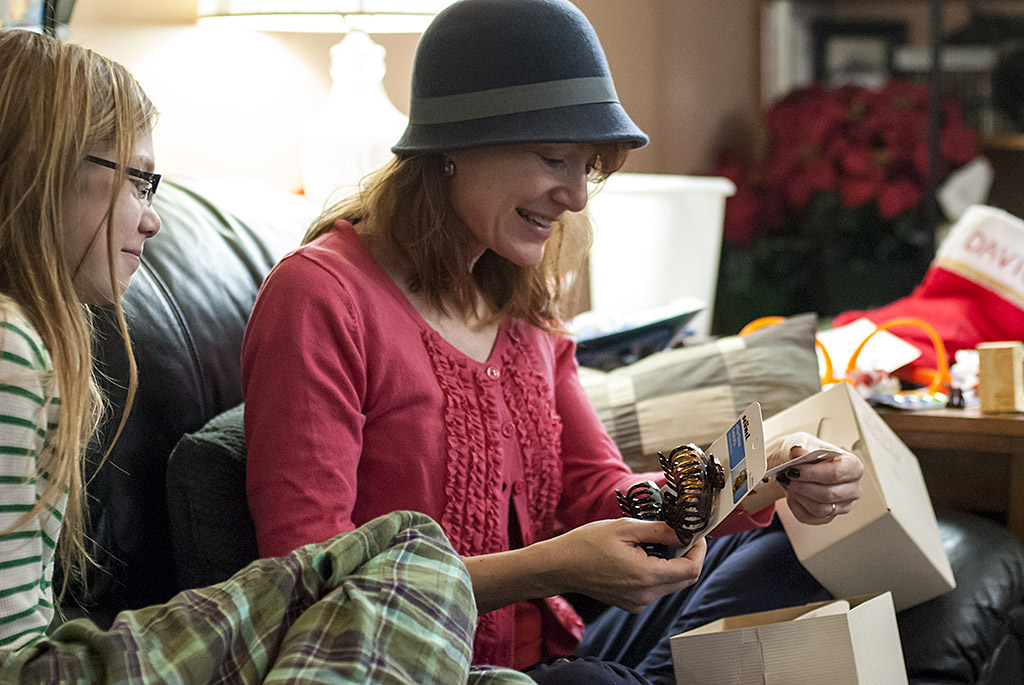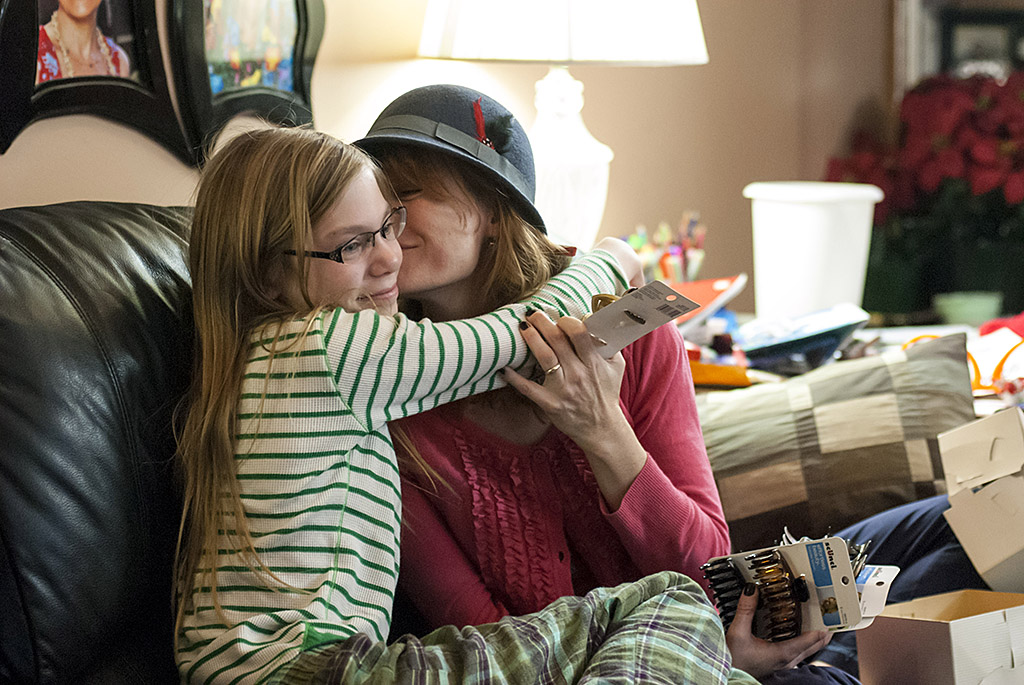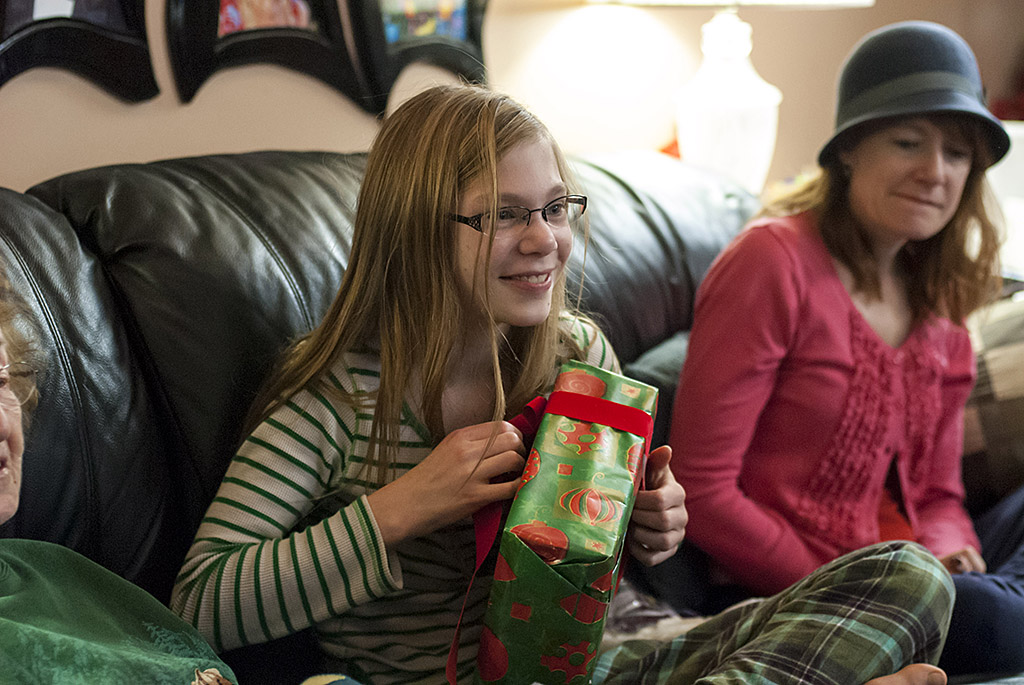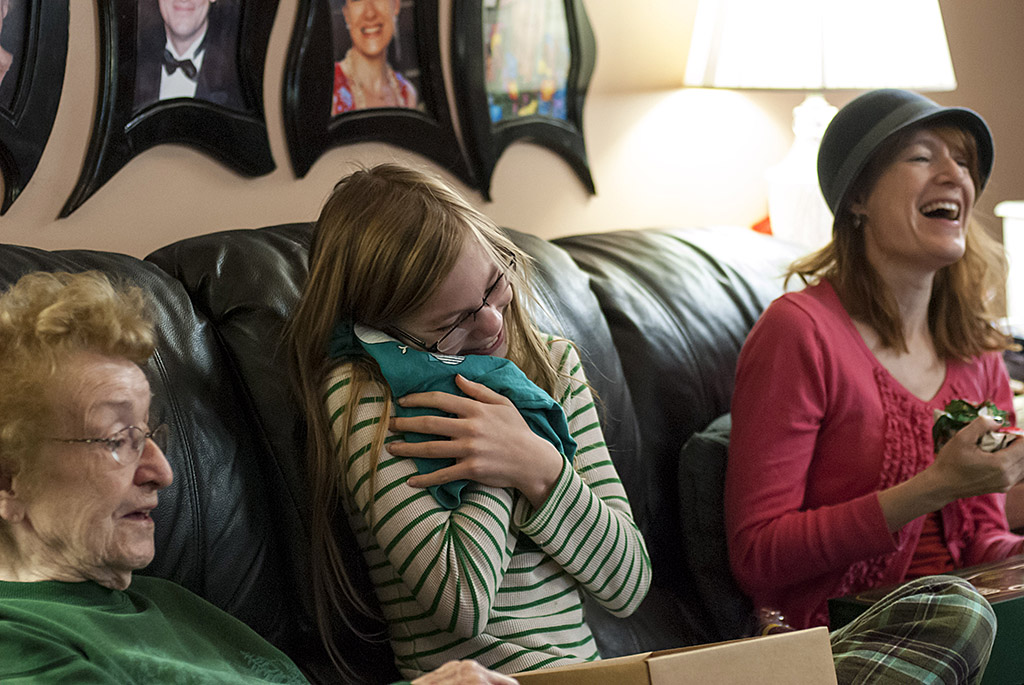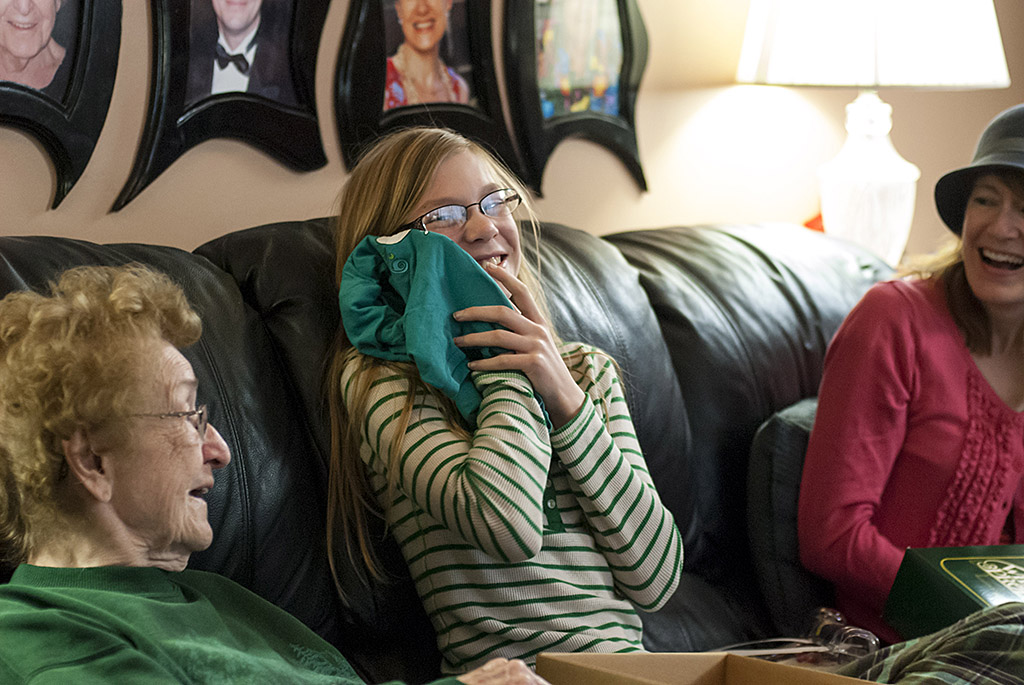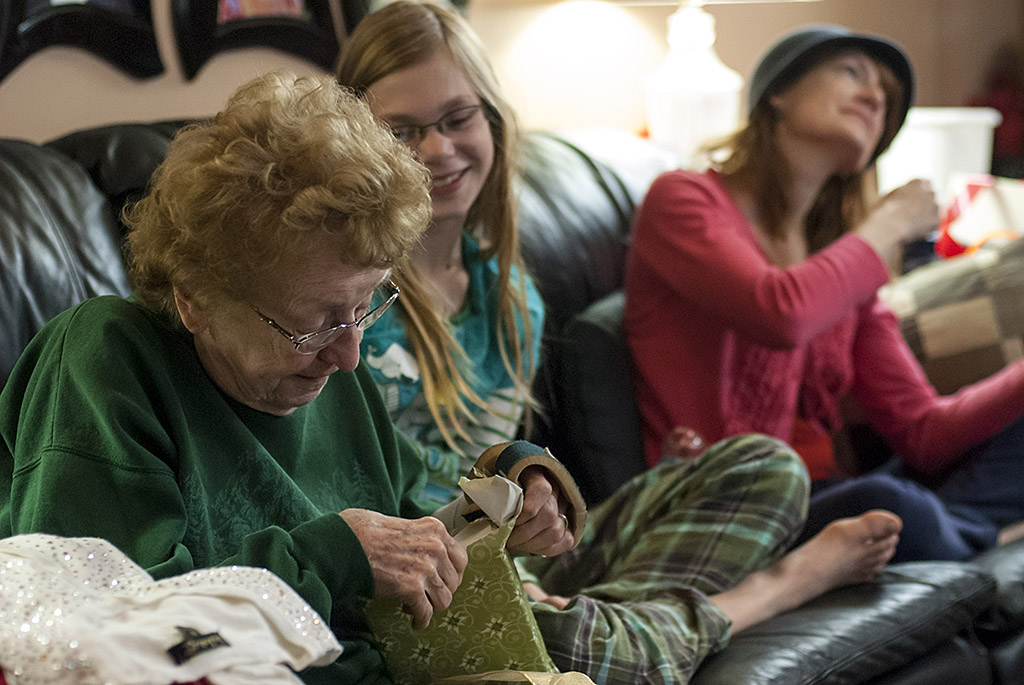 Harriette can take awhile to open presents....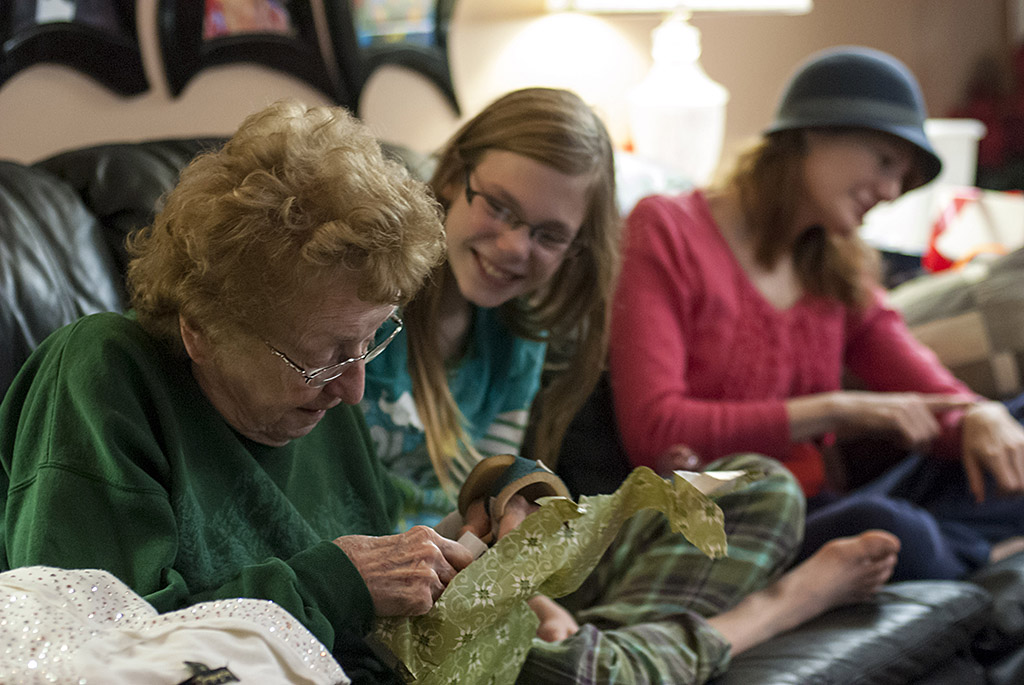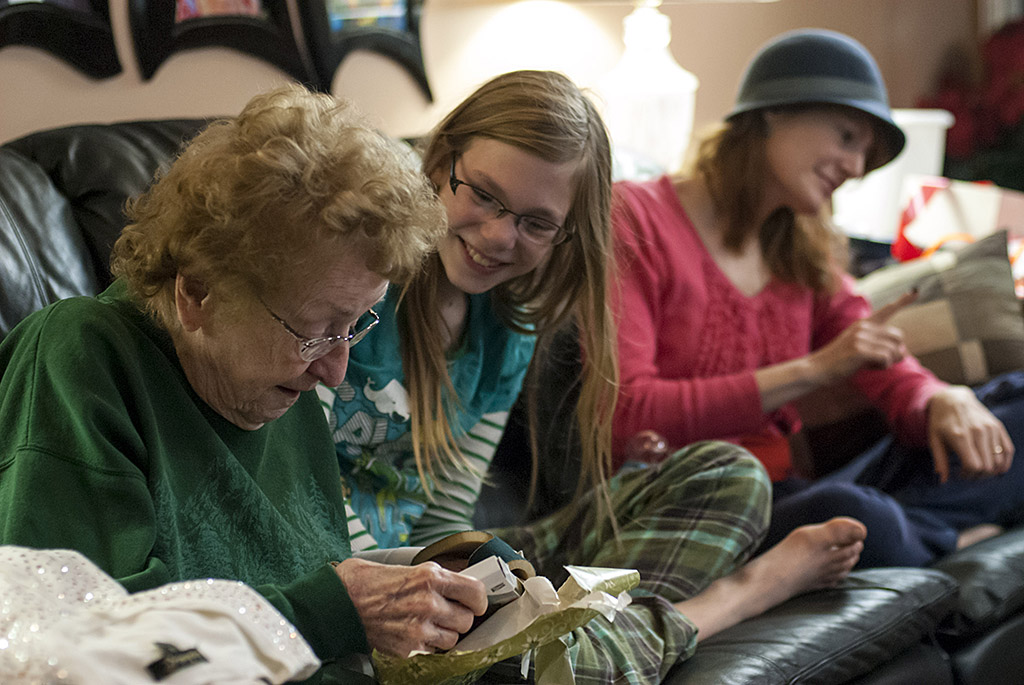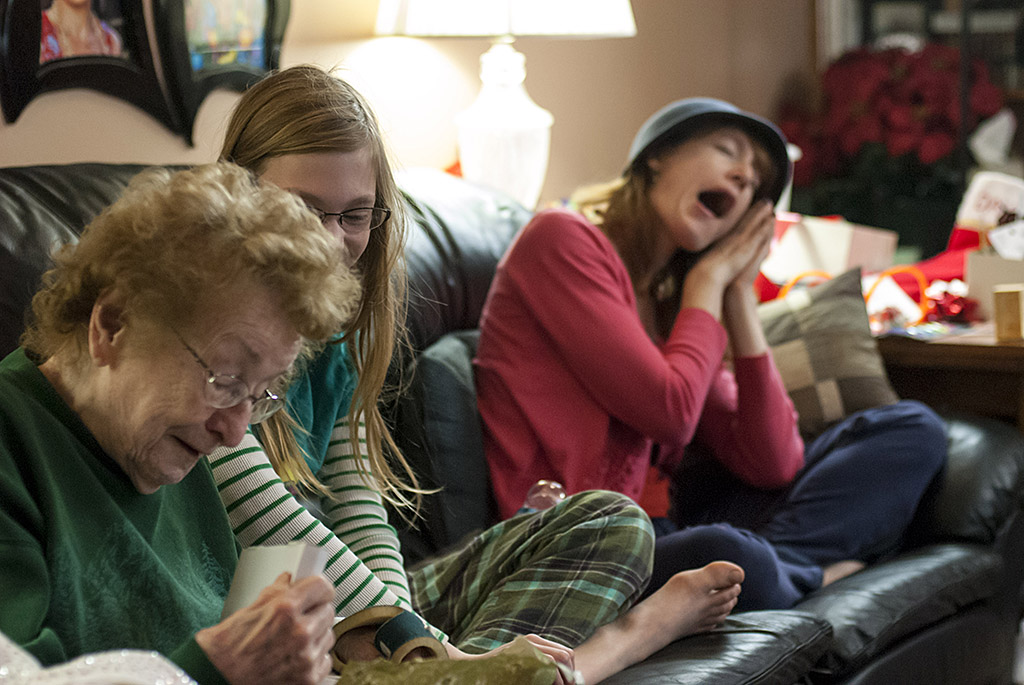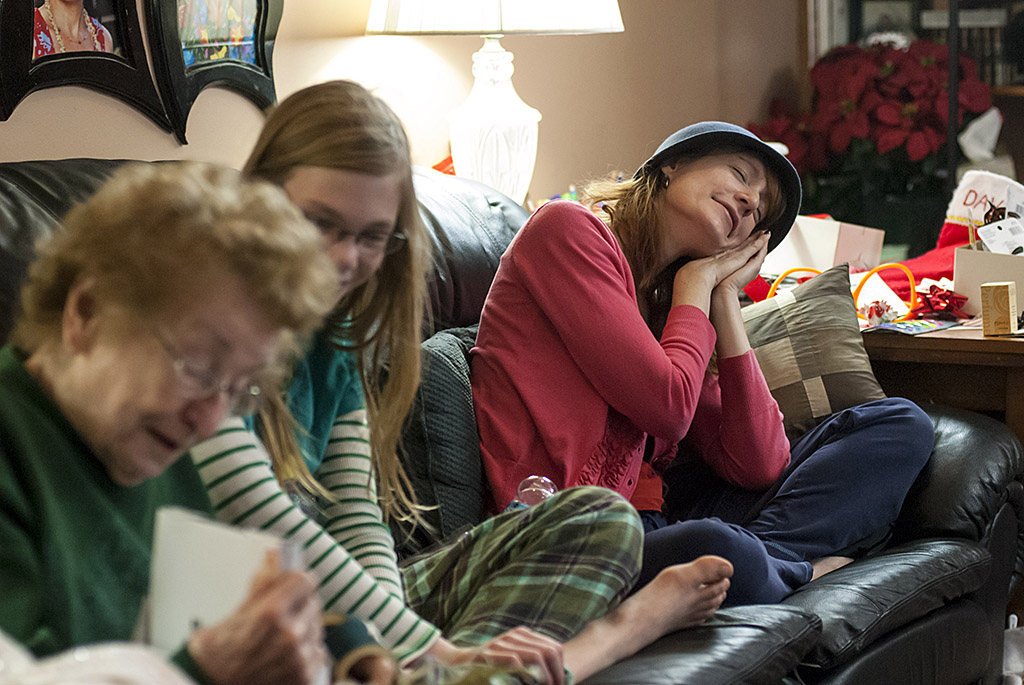 Svea and Annika made homemade black/orange/mint tea for Mom.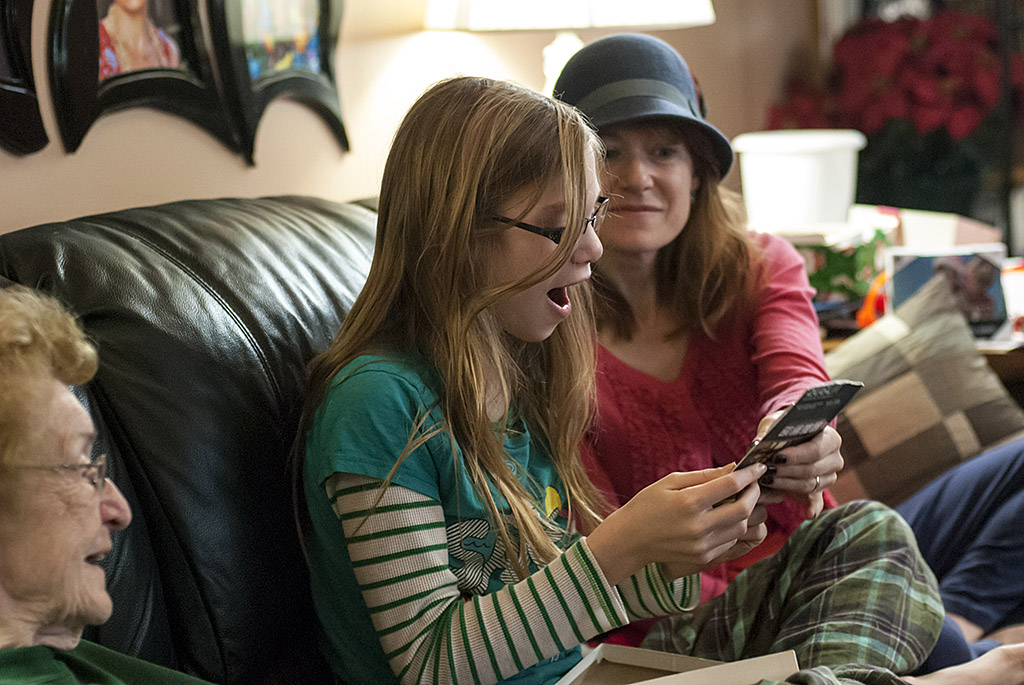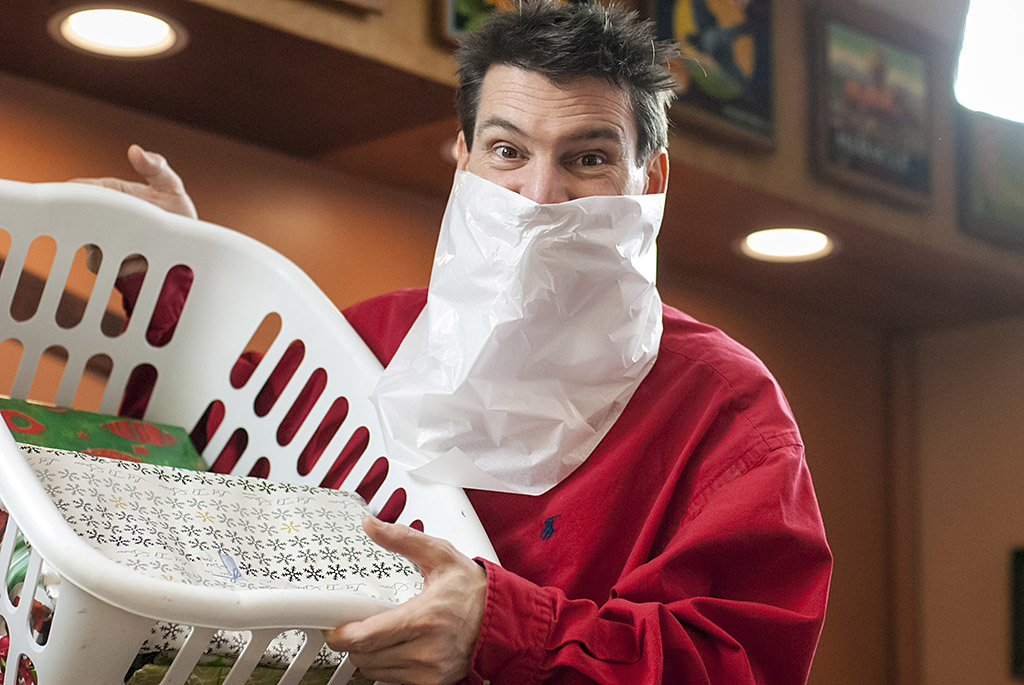 Joan realized that we left a basket of gifts hidden downstairs. I grabbed some wrapping tissue when I fetched it.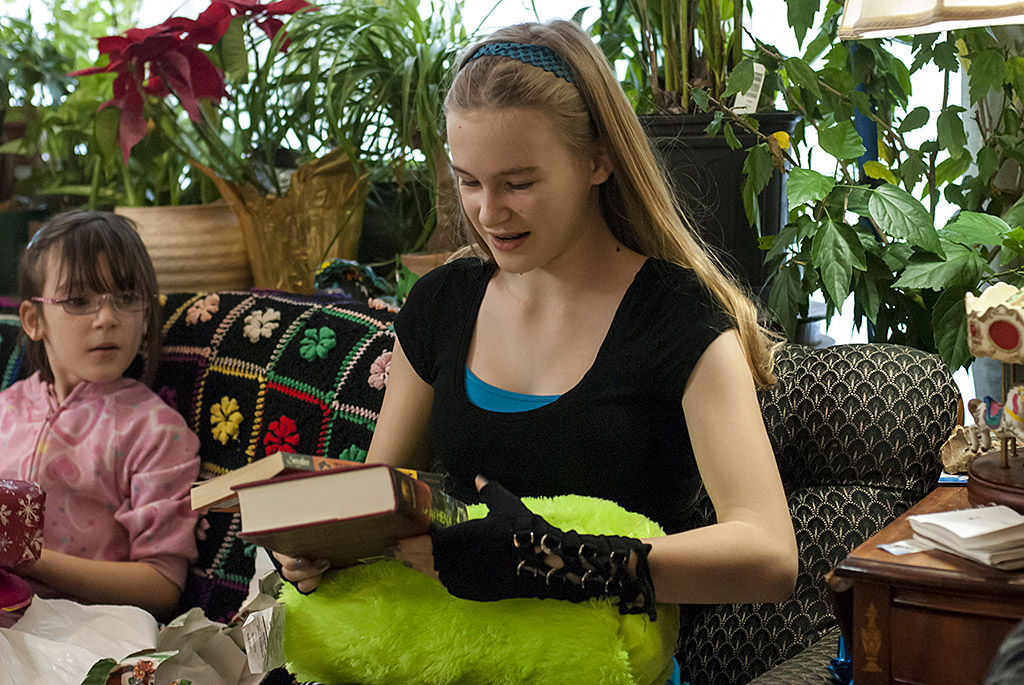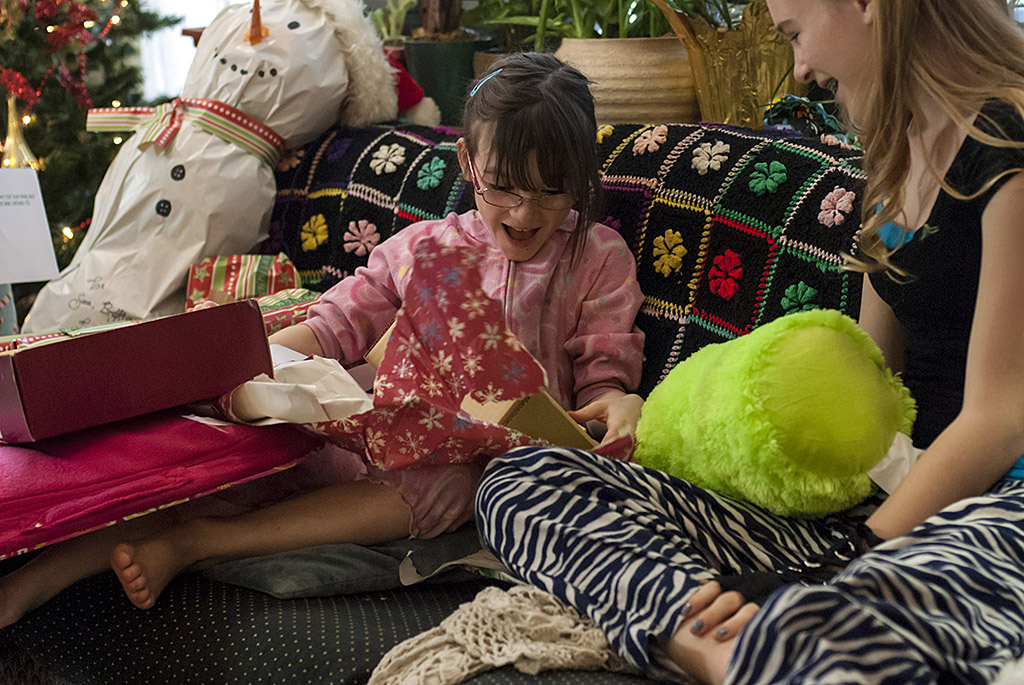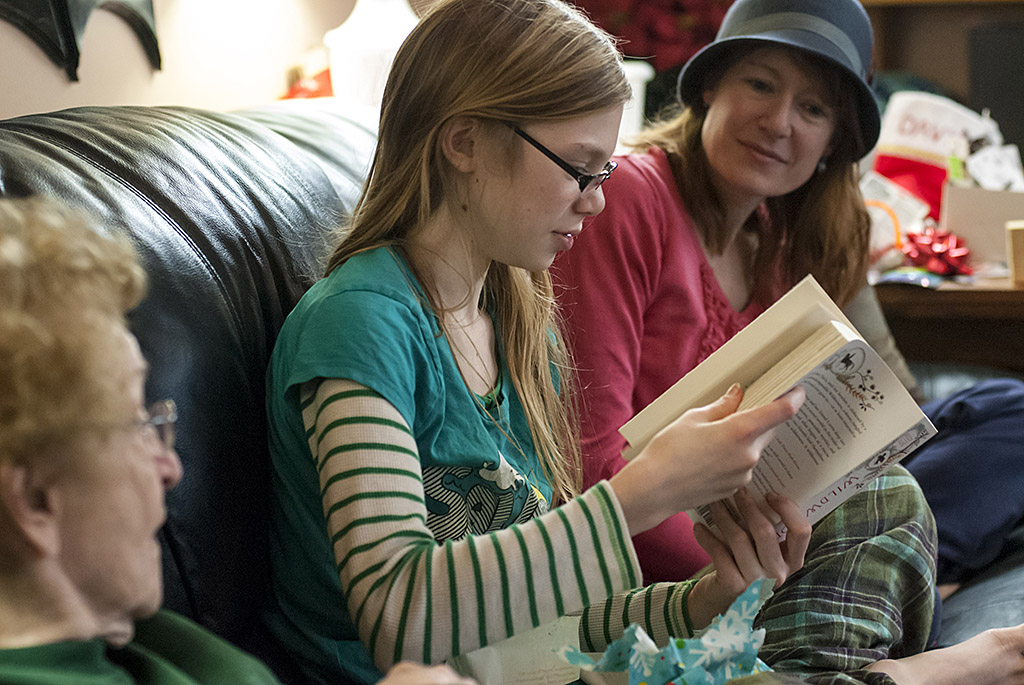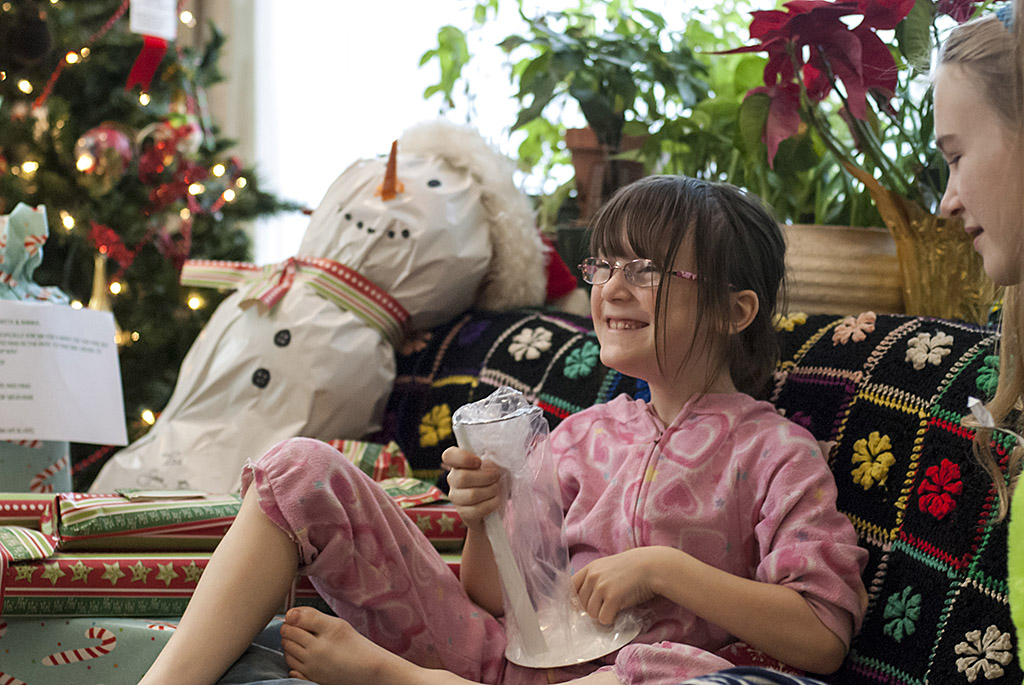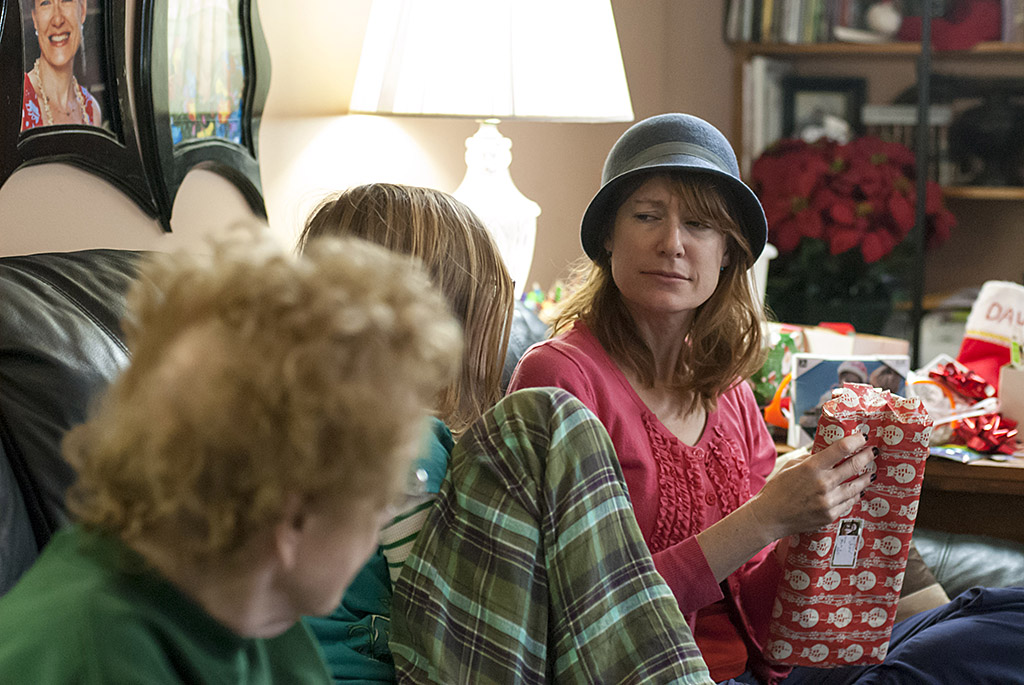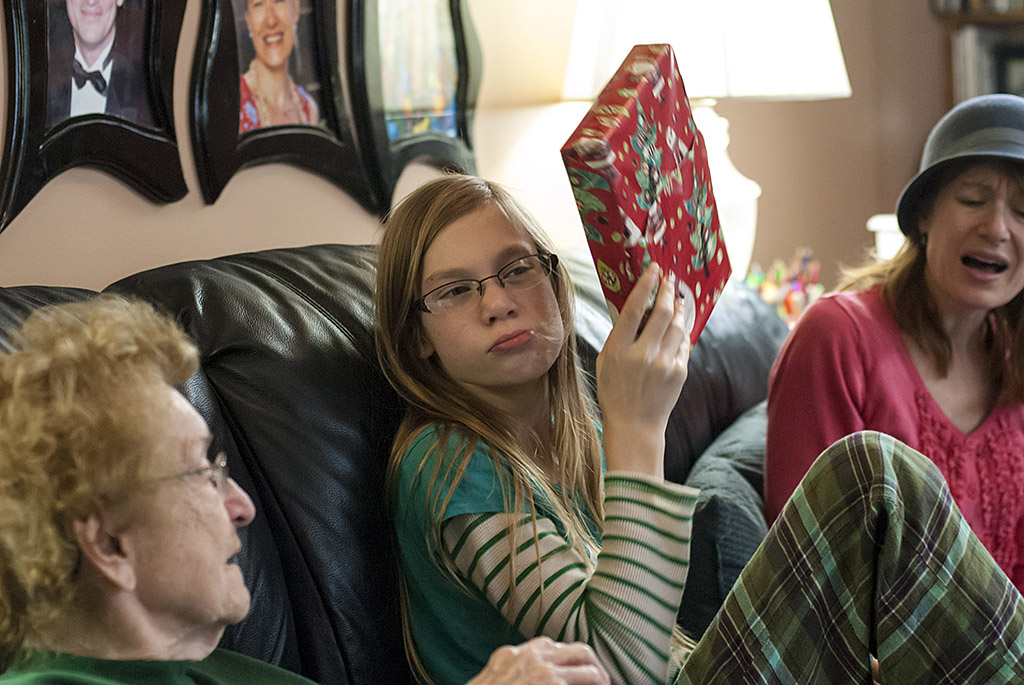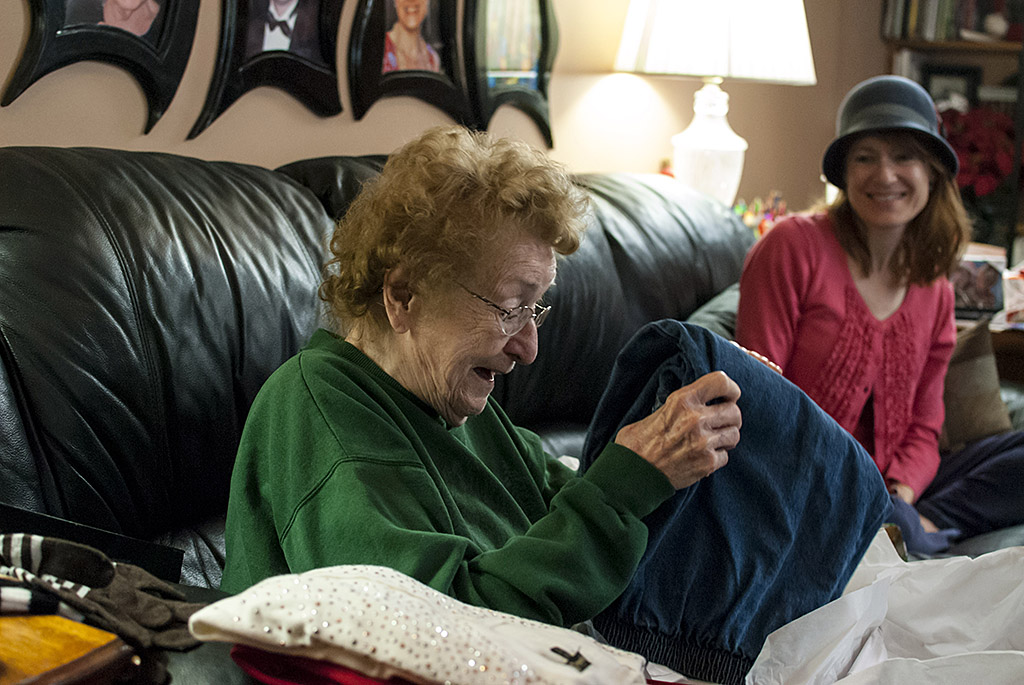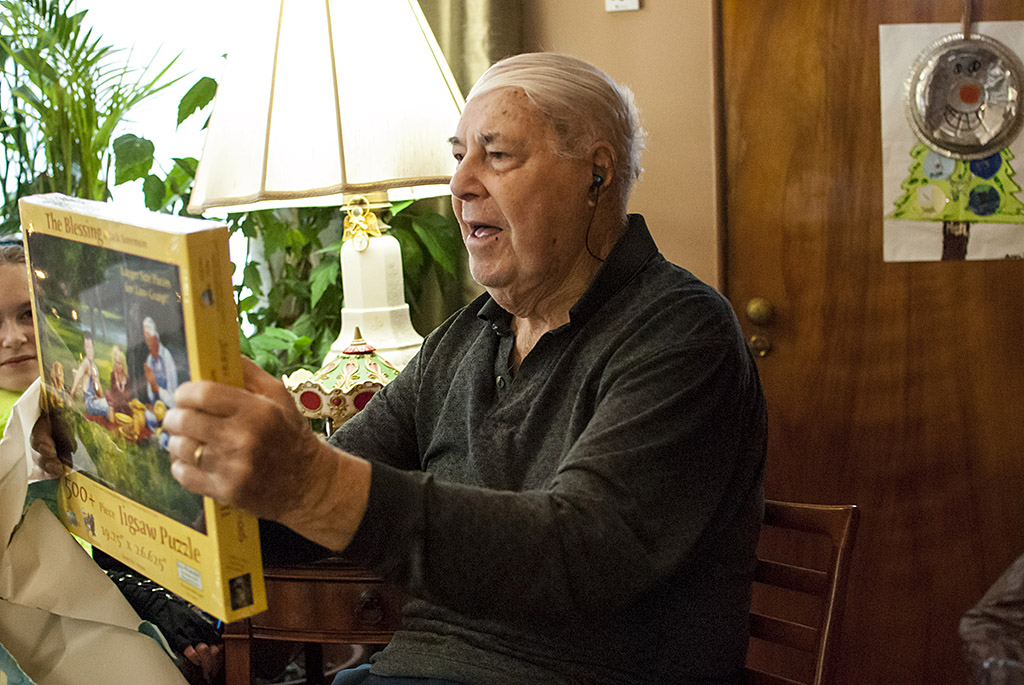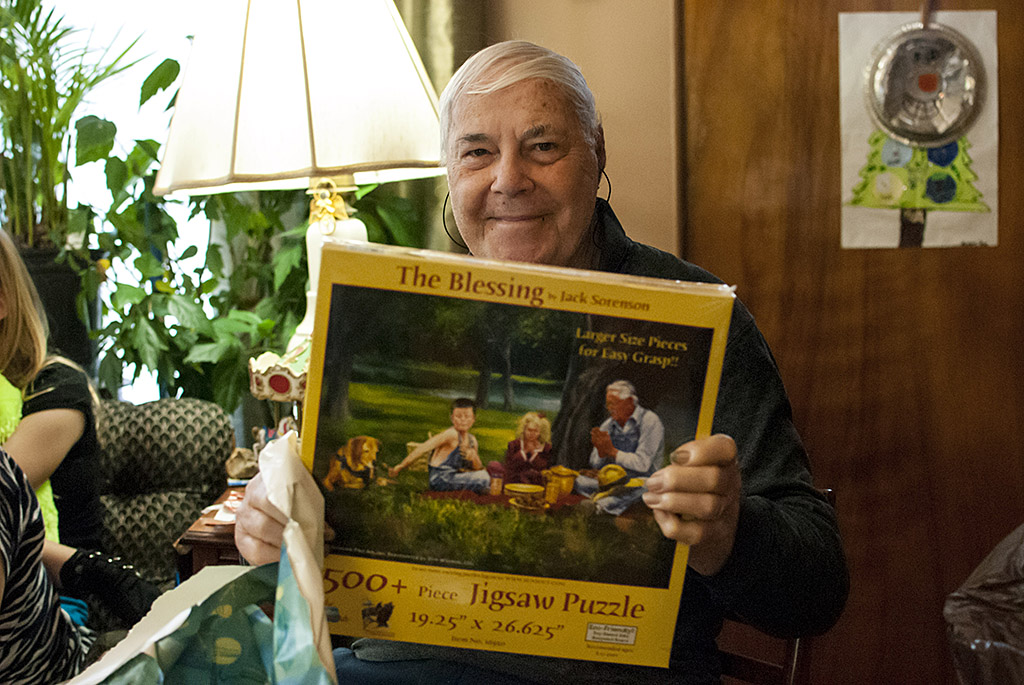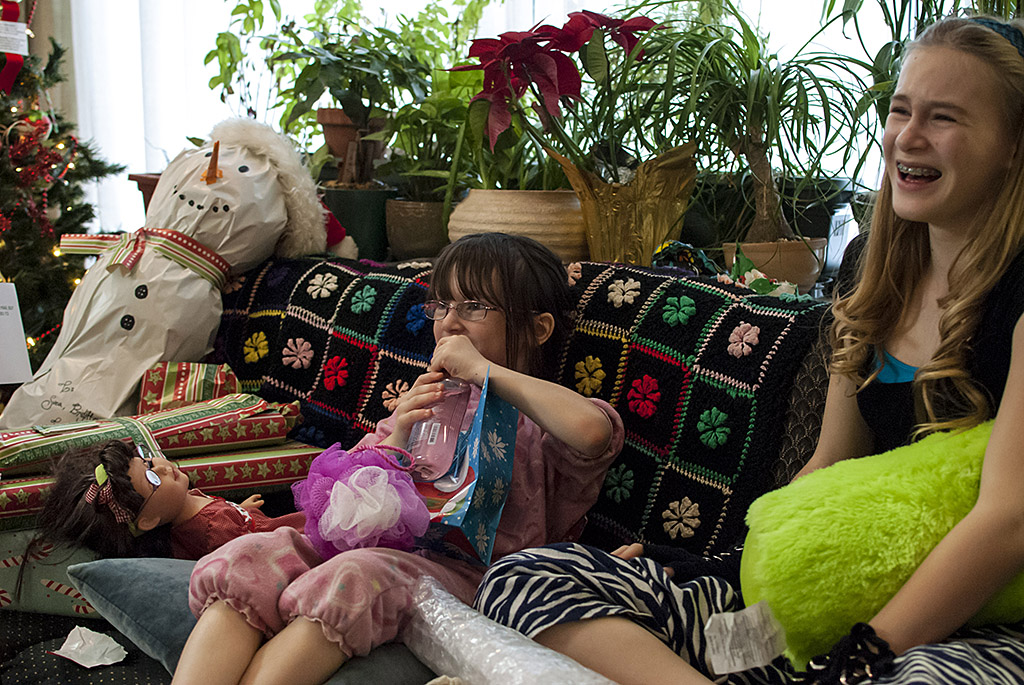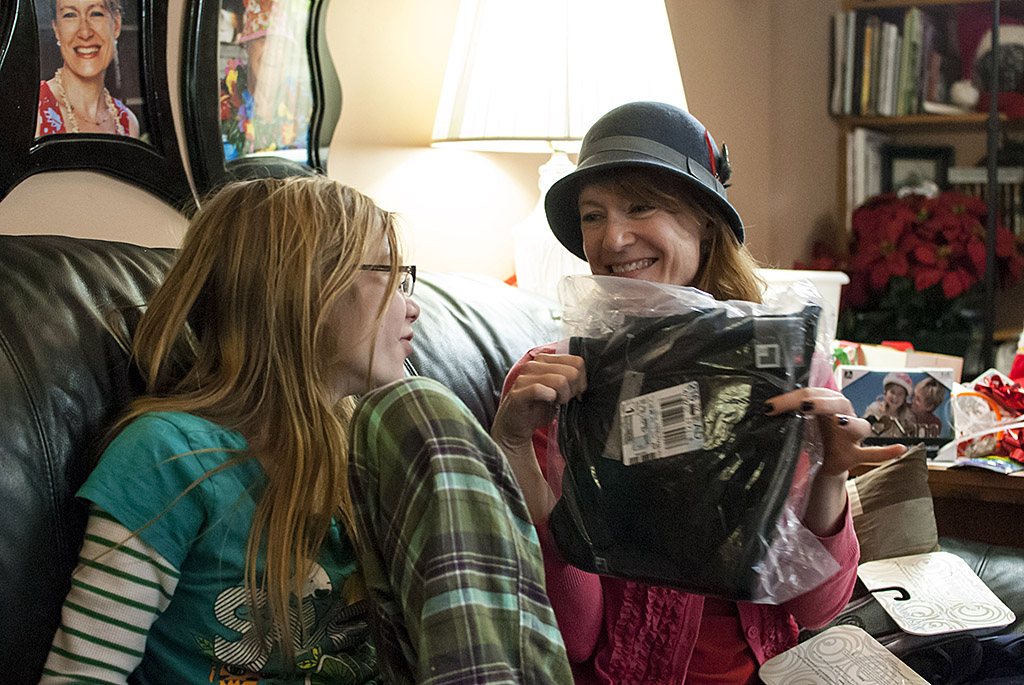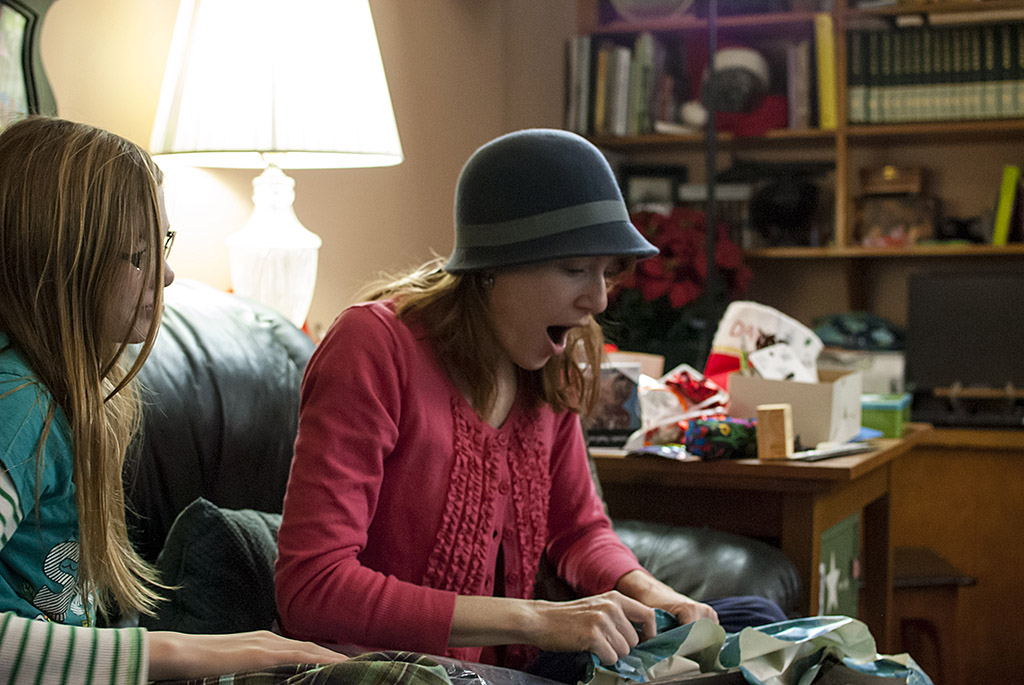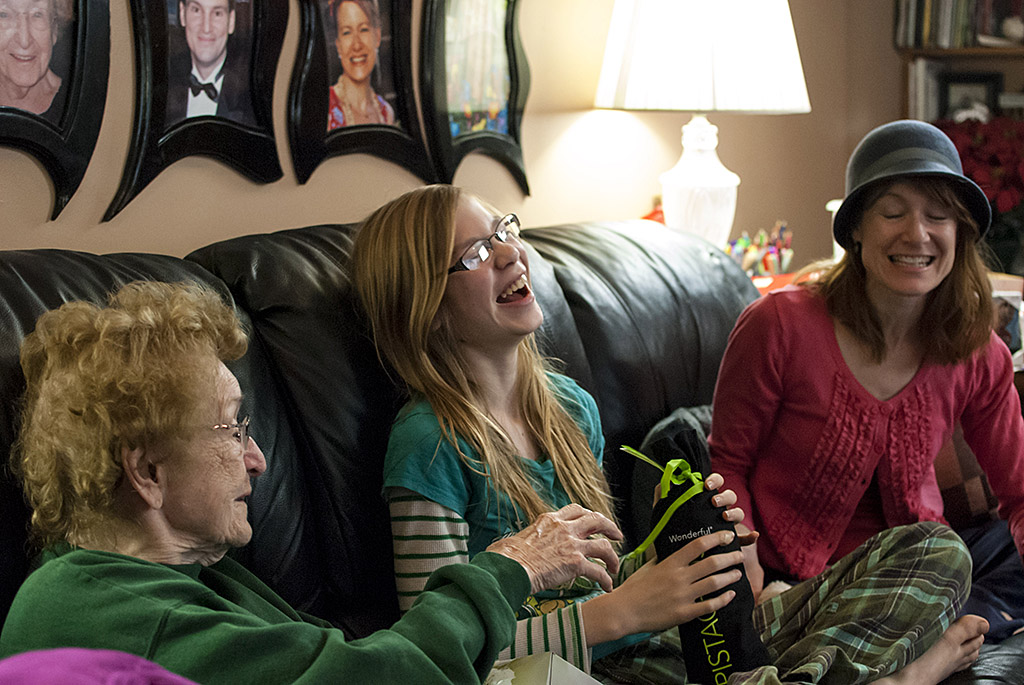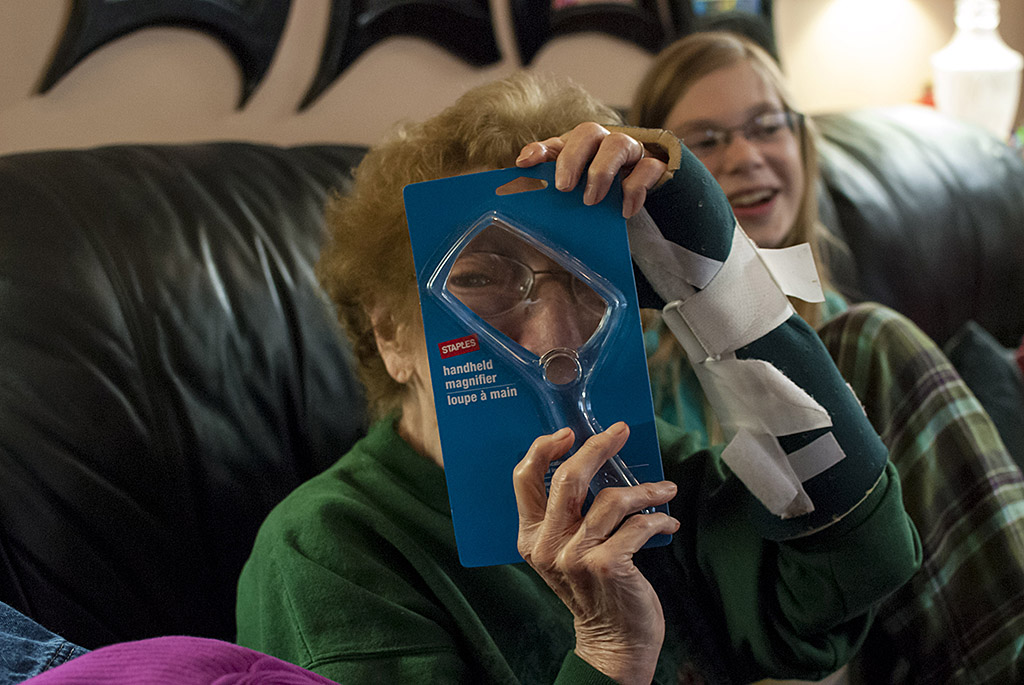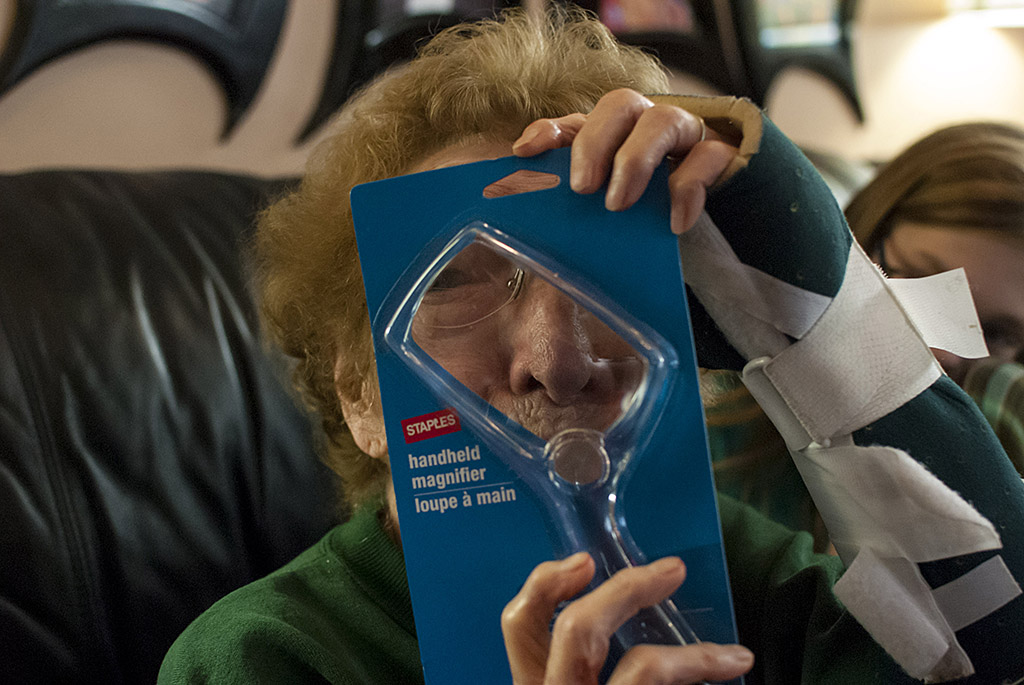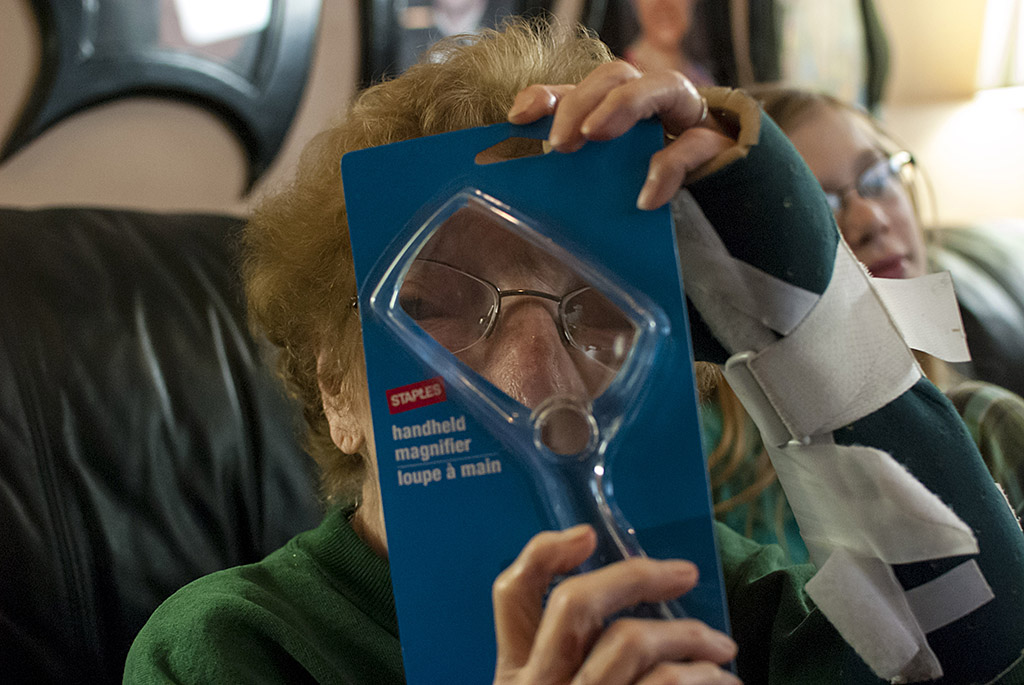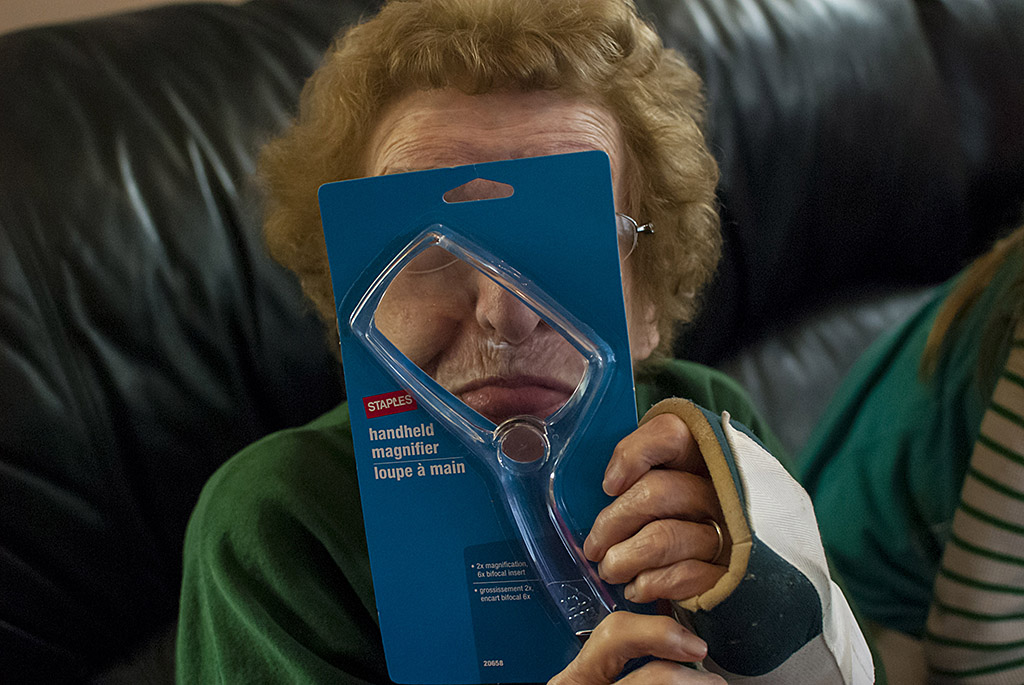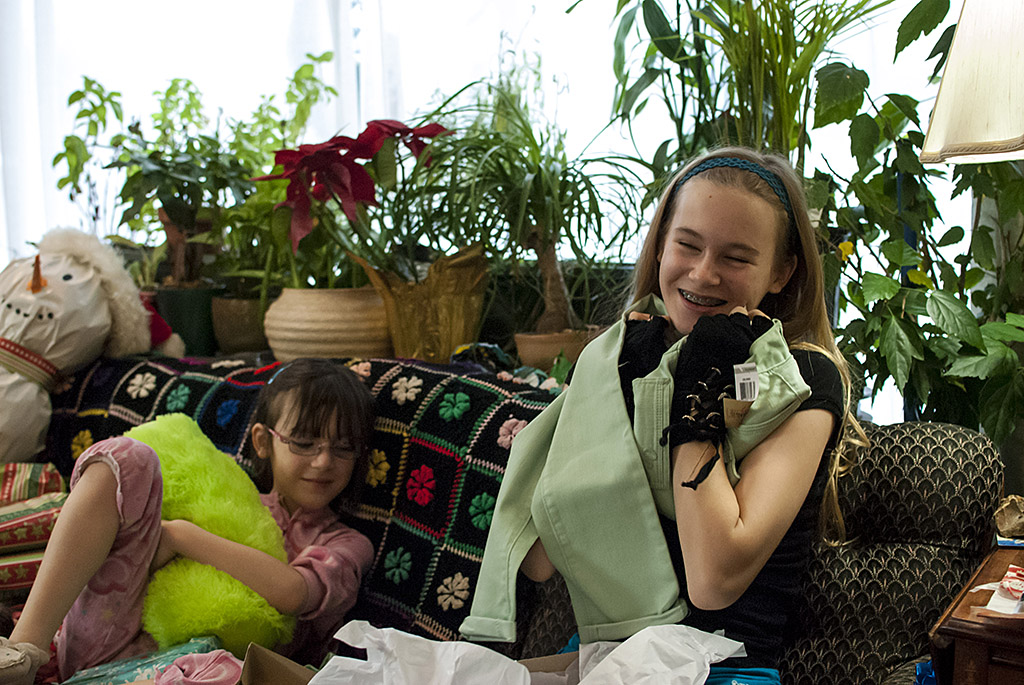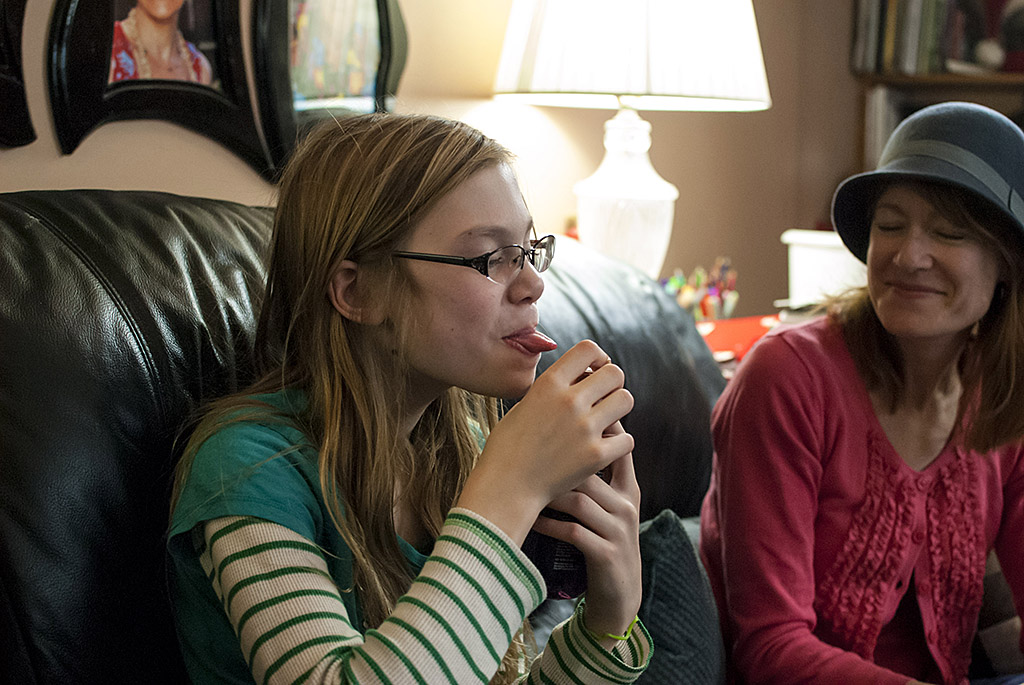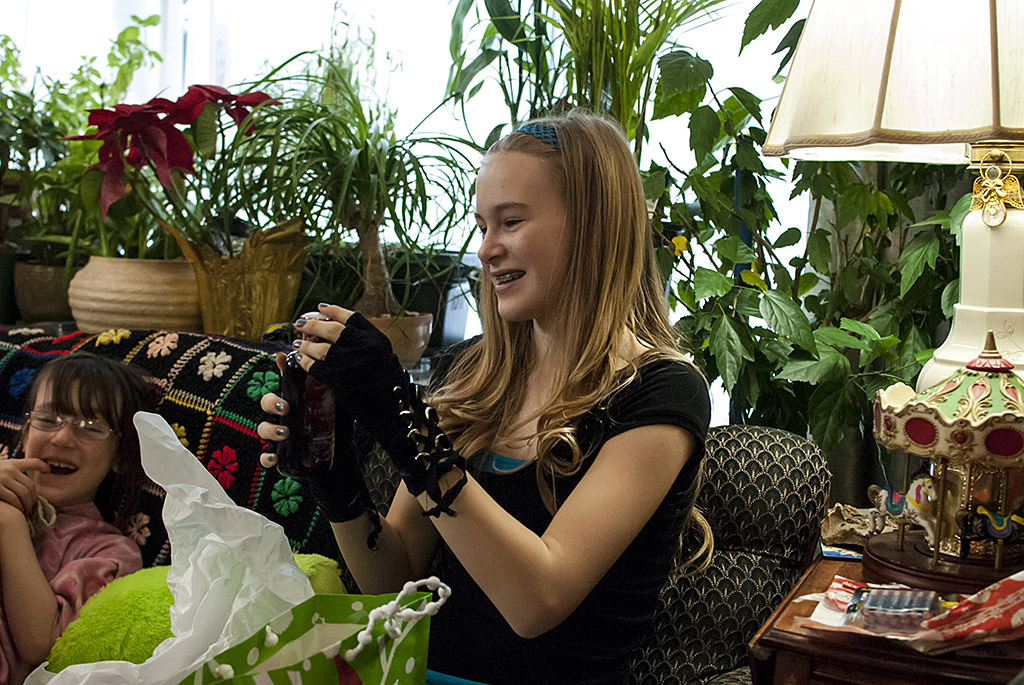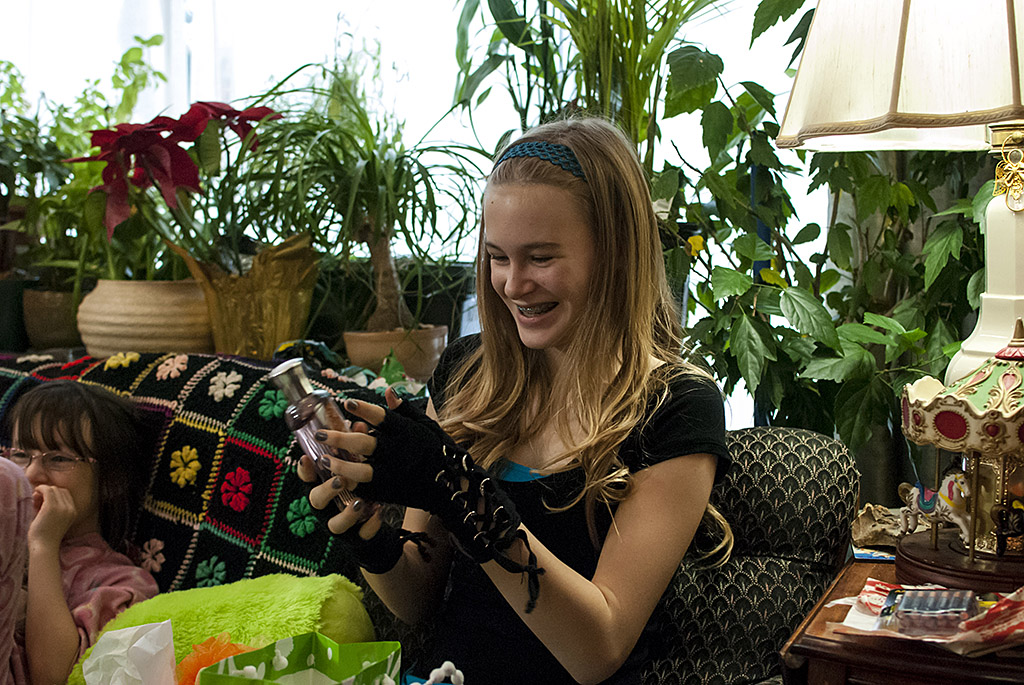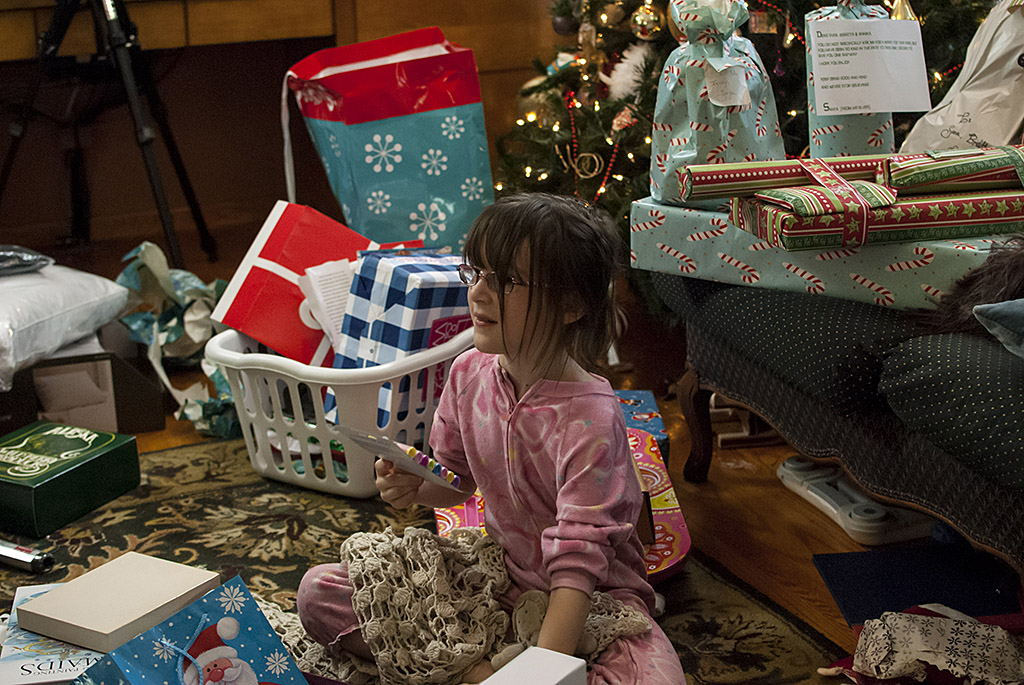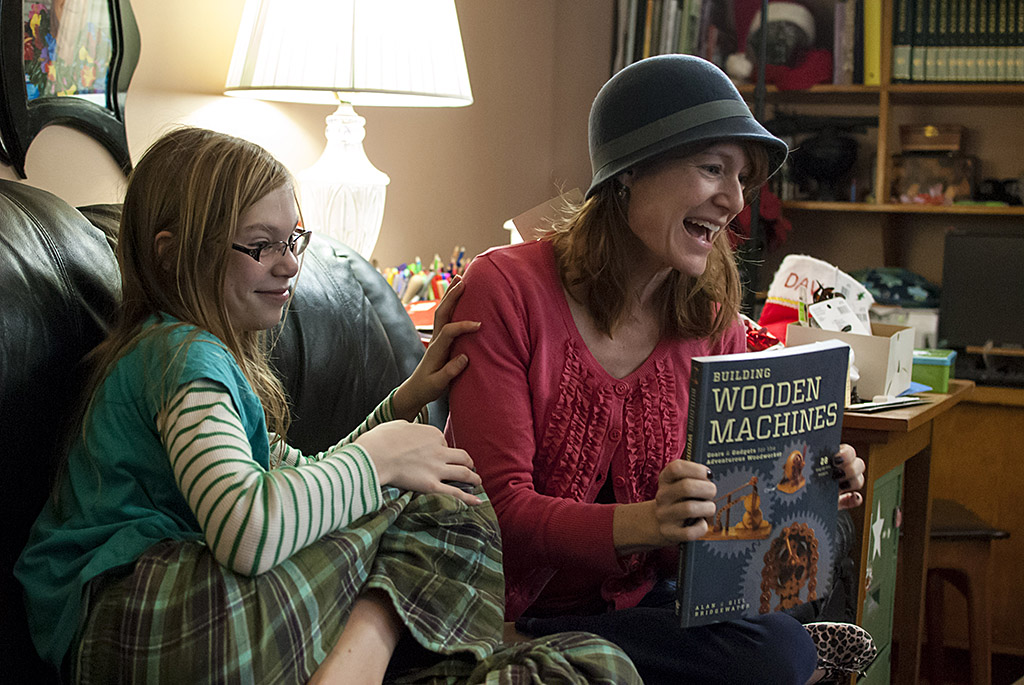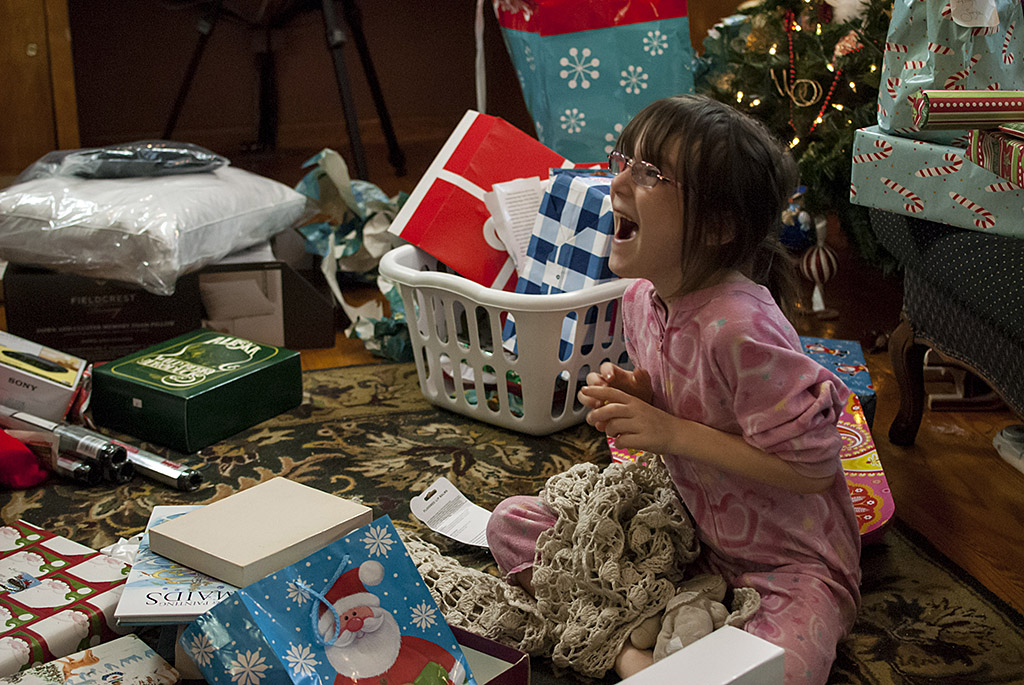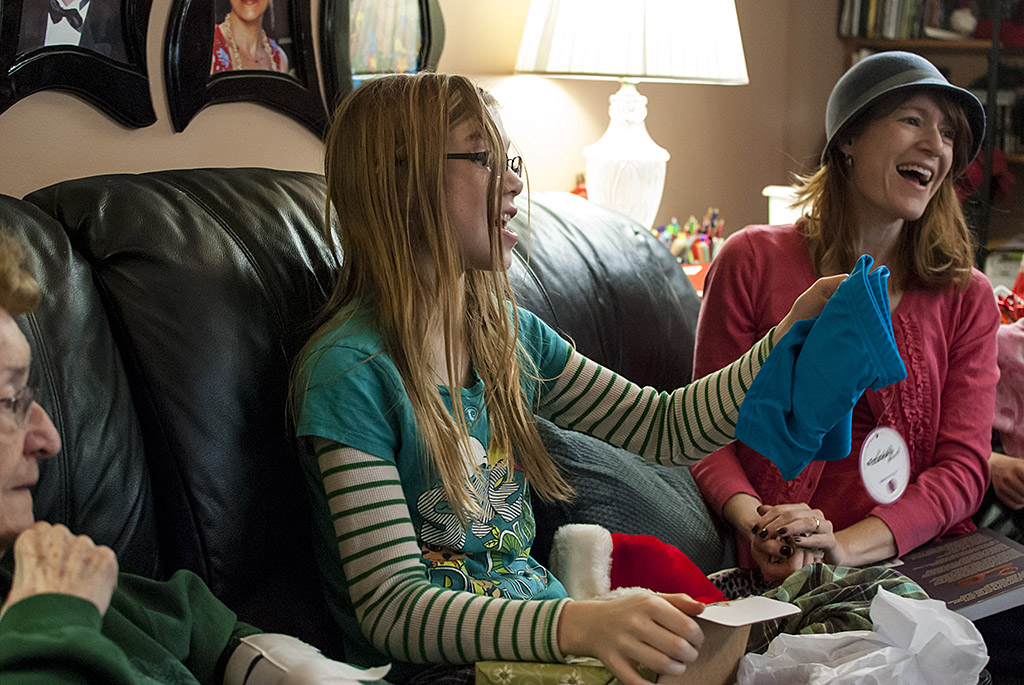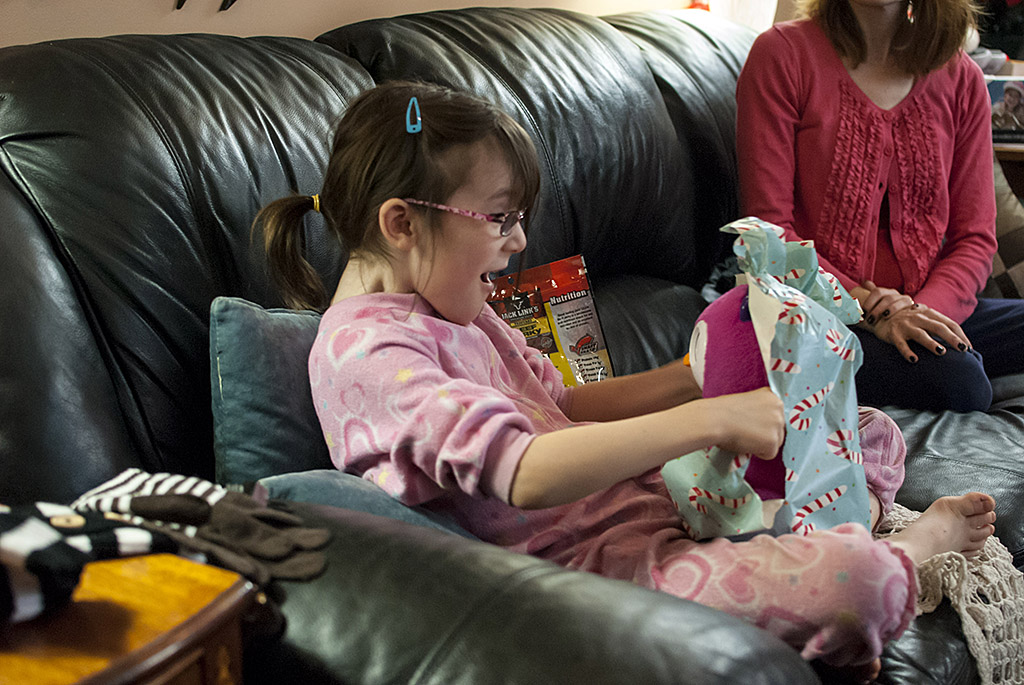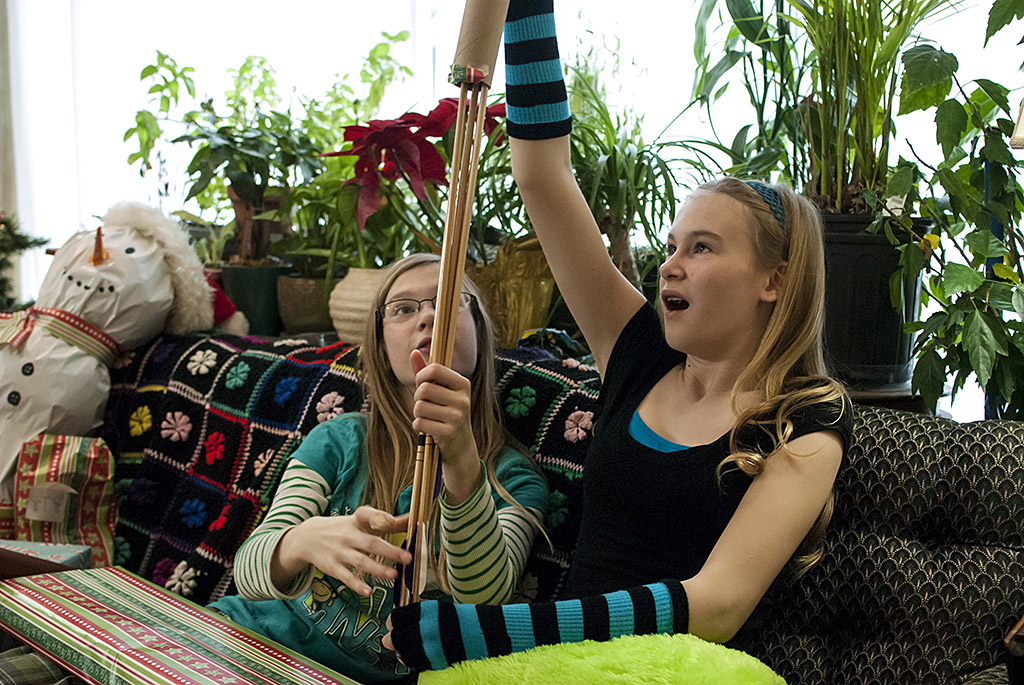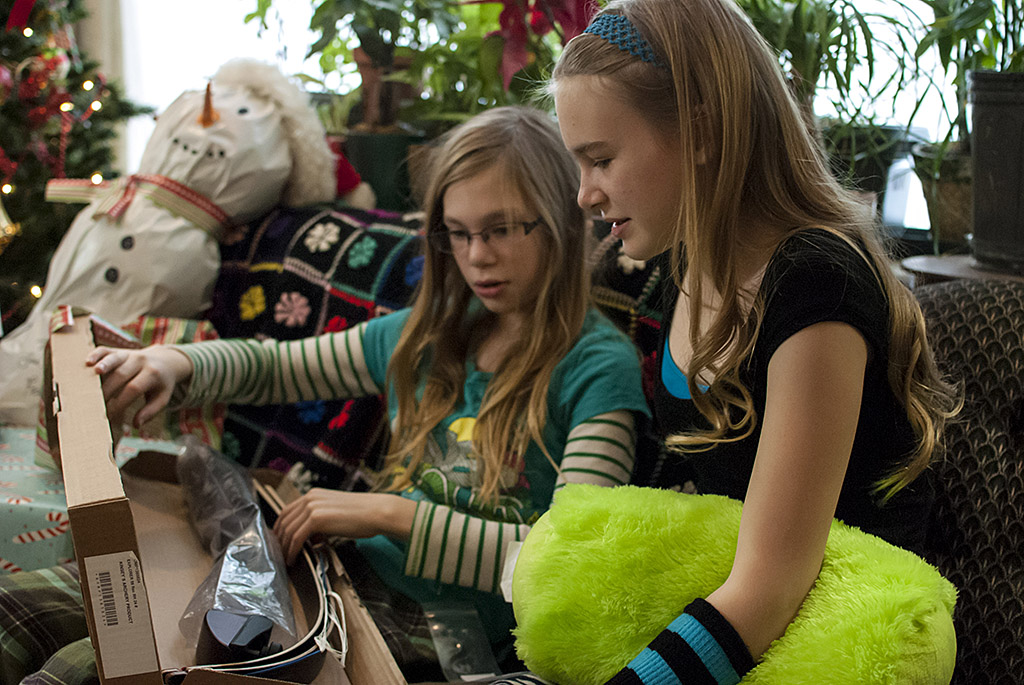 Santa brought Svea and Brigitta a 30# takedown recurve bow, quiver, arrows and glove.