4-7-2013 ~ Blog # 518
(David)
Brigitta had her first track meet today. The weather has been terrible and so far at practices the team has had absolutely no training in field events. We signed Brigitta up for the 100, high jump and long jump. The jumps really require technique training, especially the high jump. The Fosbury Flop is not intuitive or natural and requires a great deal of practice. So, before we left for Salt Fork I pulled out the bounce house, flipped up upside down, staked it to the ground and we pretended like it was a high jump pit. It worked pretty well I must say. When I was in the fourth grade I learned how to high jump, but went with the long jump and the sprints. I dug deep into my memory of 38 years ago to recall what Coach Carson and Coach Schultz had taught me about how to perform the Fosbury Flop. Brigitta and I practiced a couple dozen times last week and then again a bit yesterday.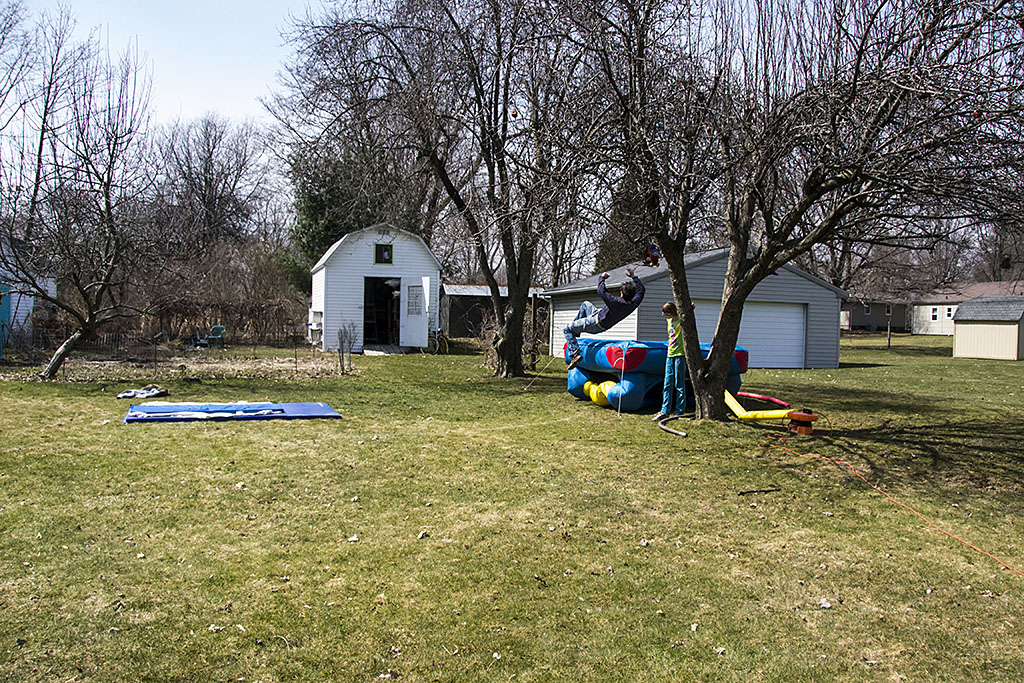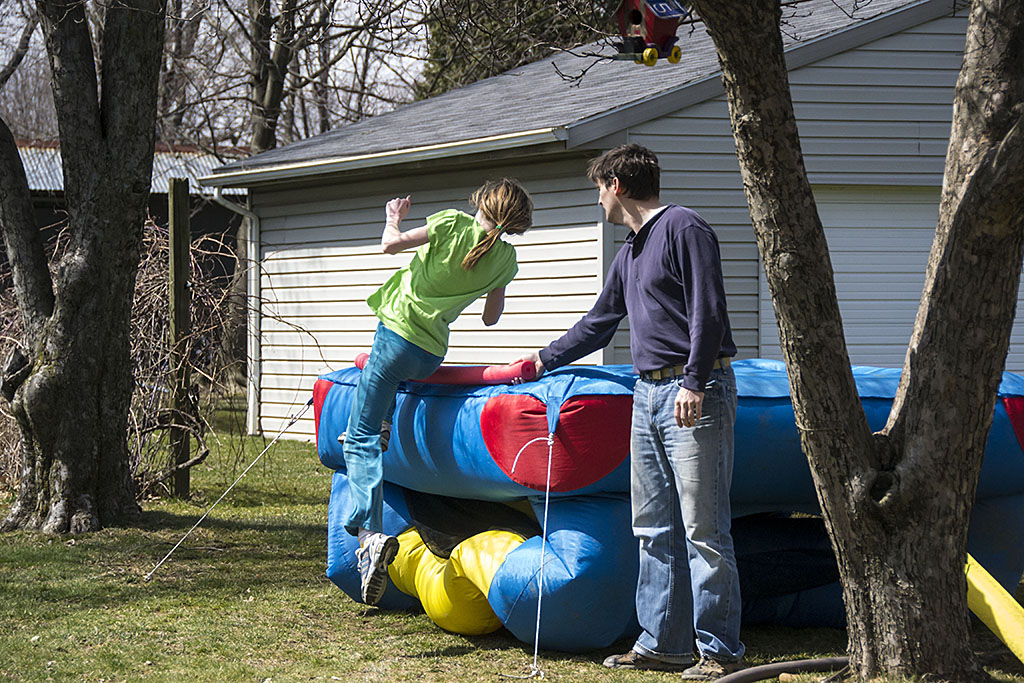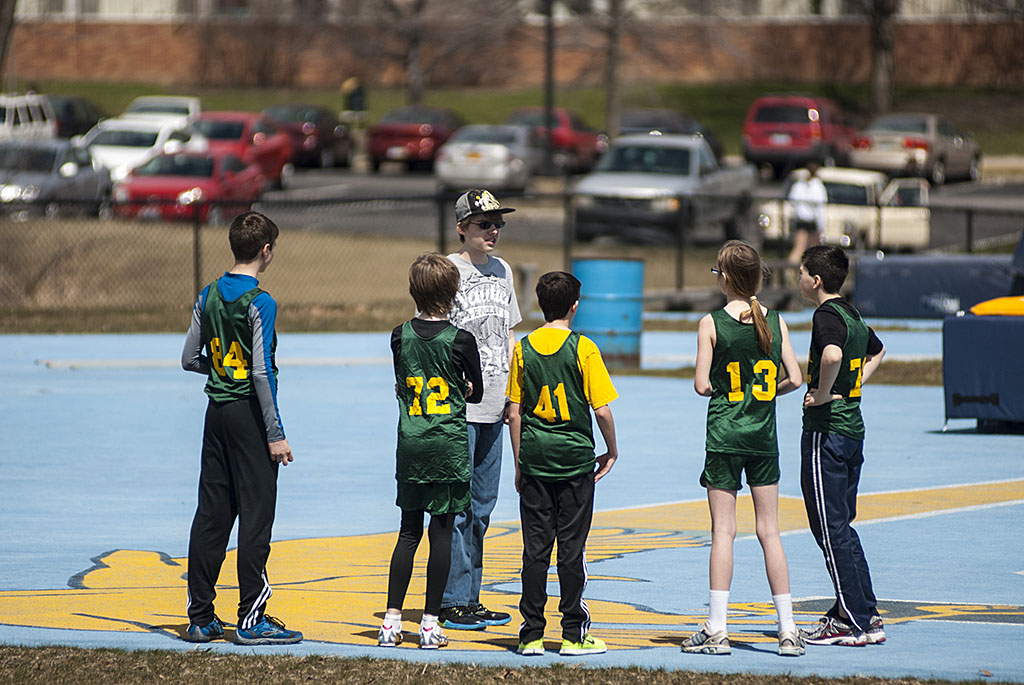 At the meet an IHM alumni gave the jumpers their first real training. Brigitta was the only 5th/6th grade IHM girl high jumper.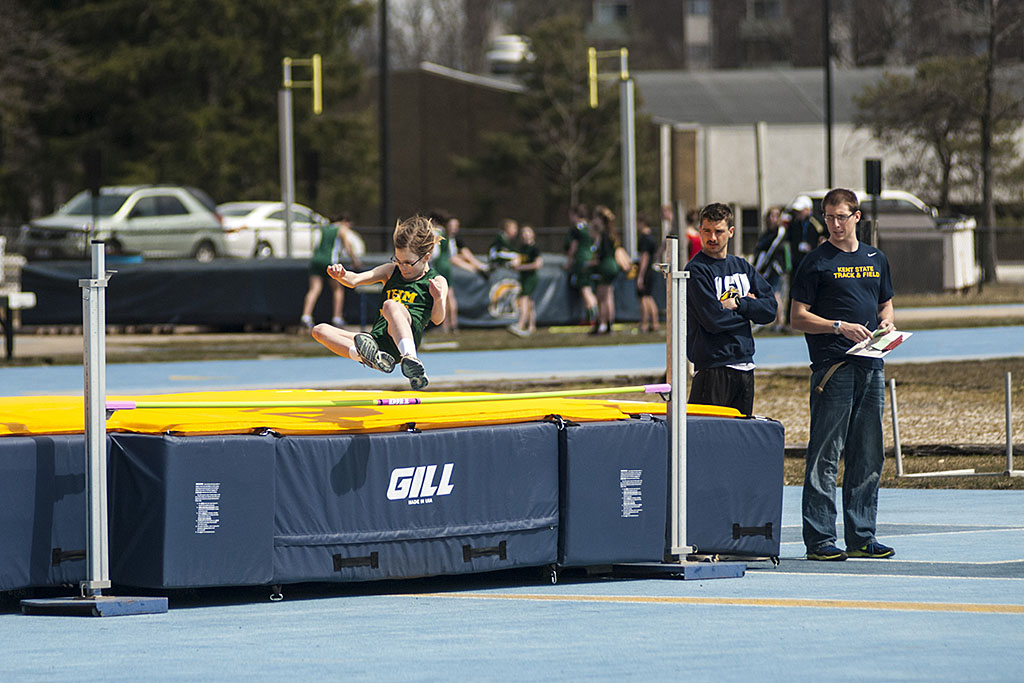 Not exactly the Fosbury Flop, but an effective enough technique for a newbie.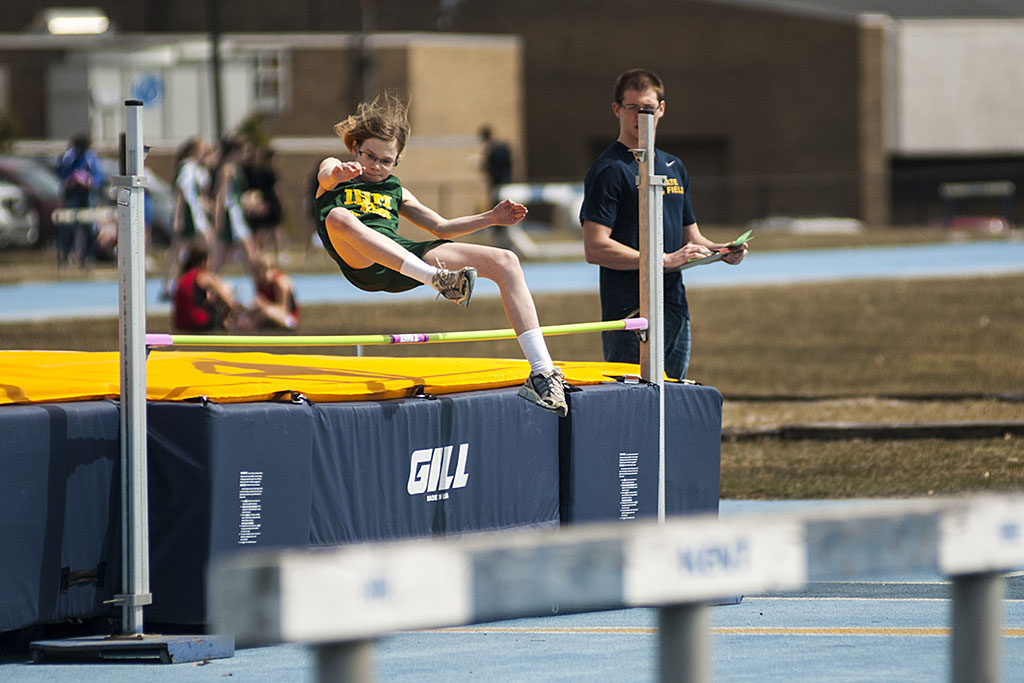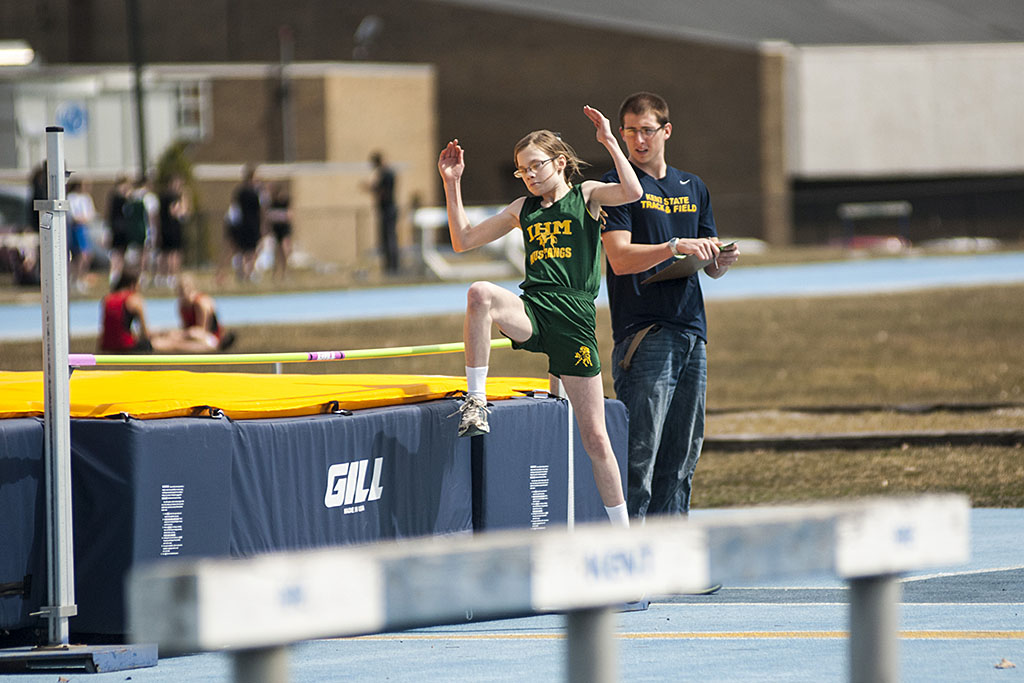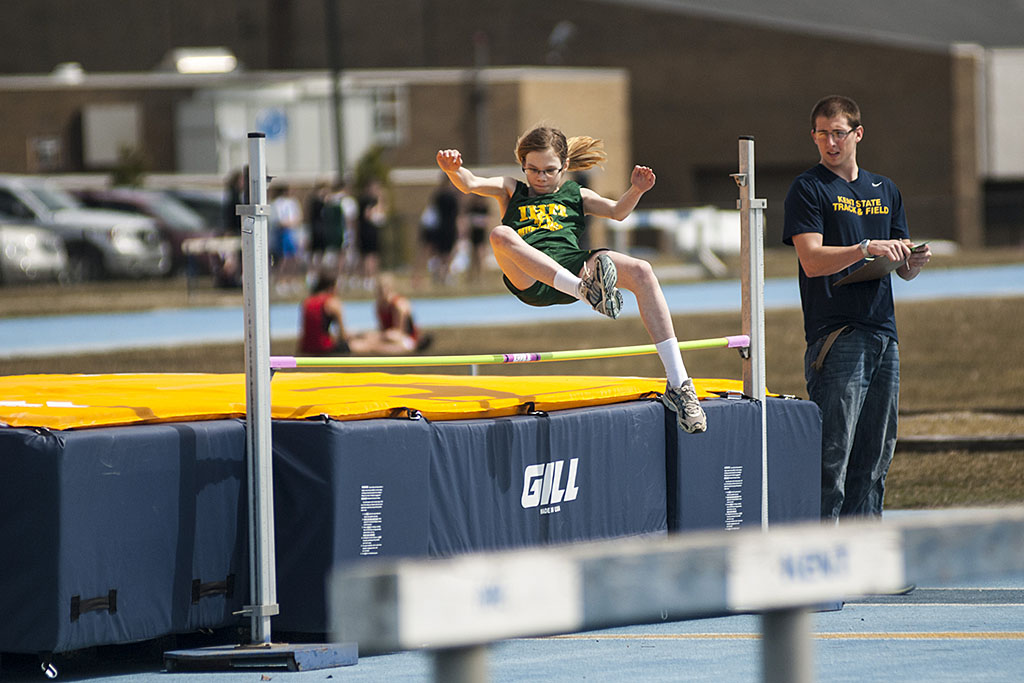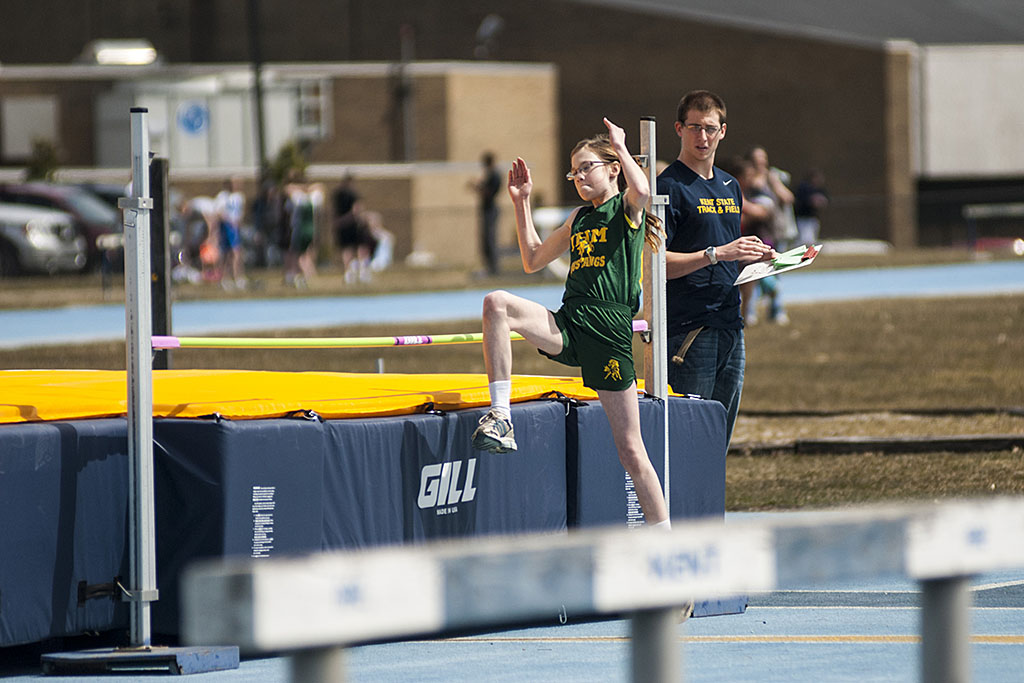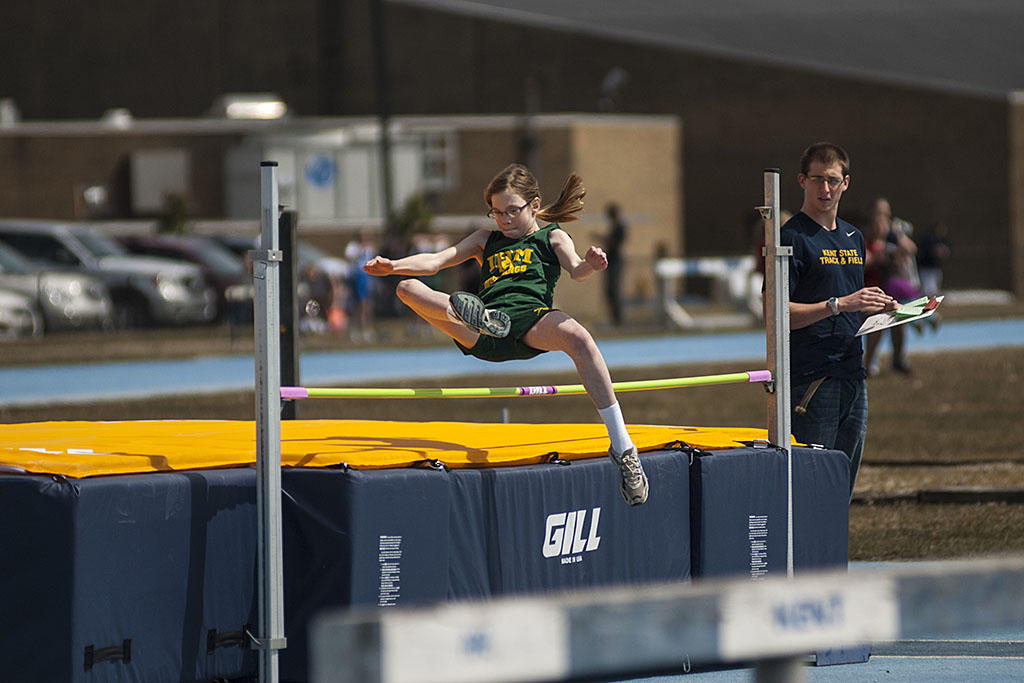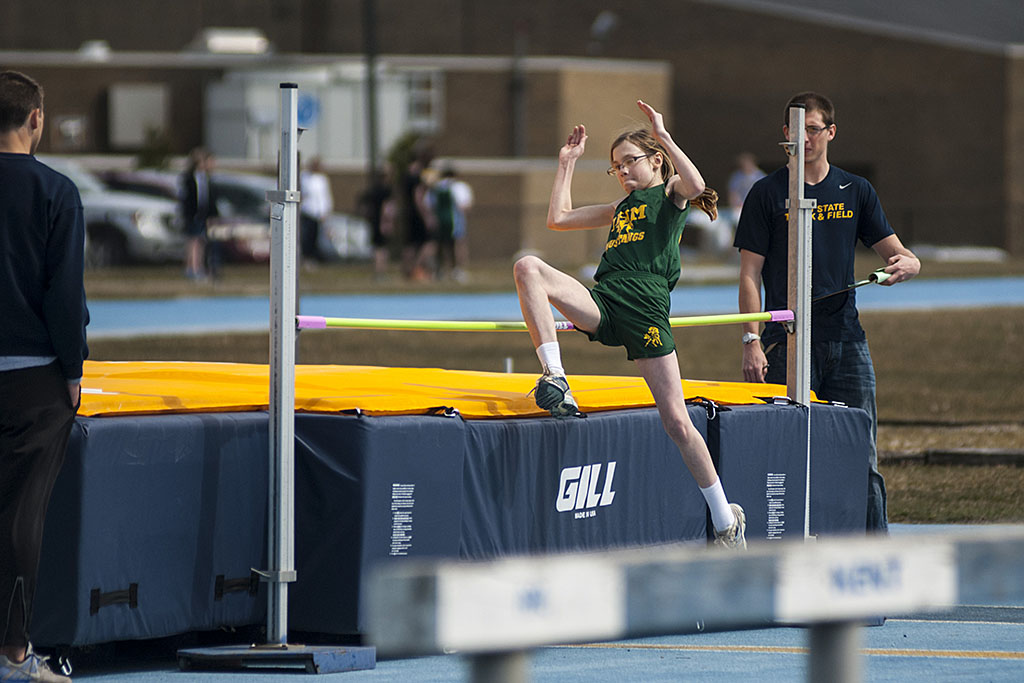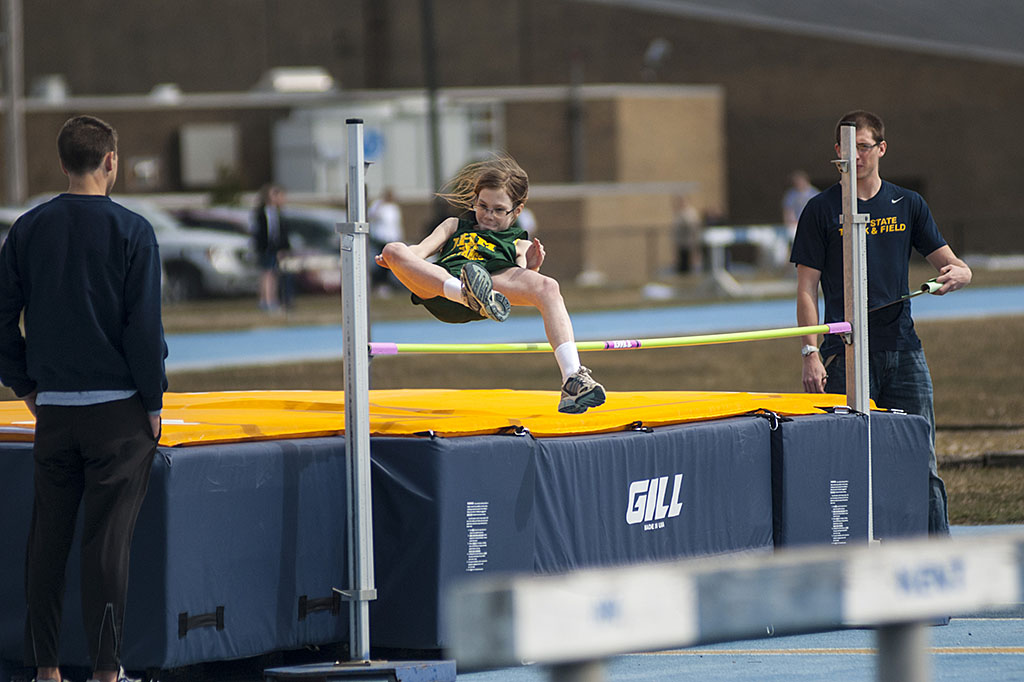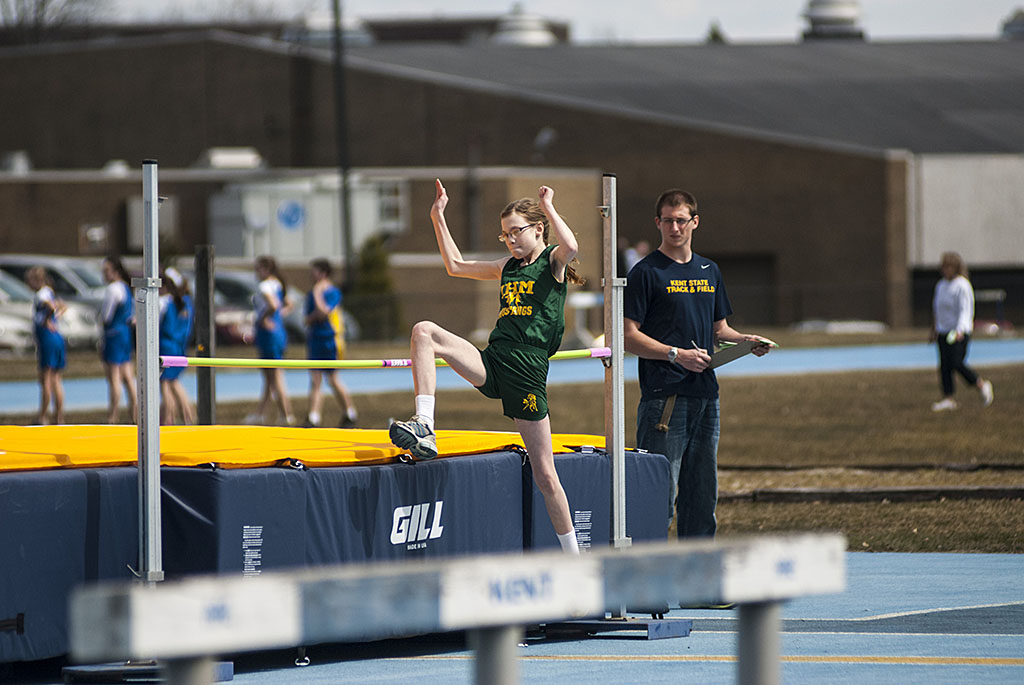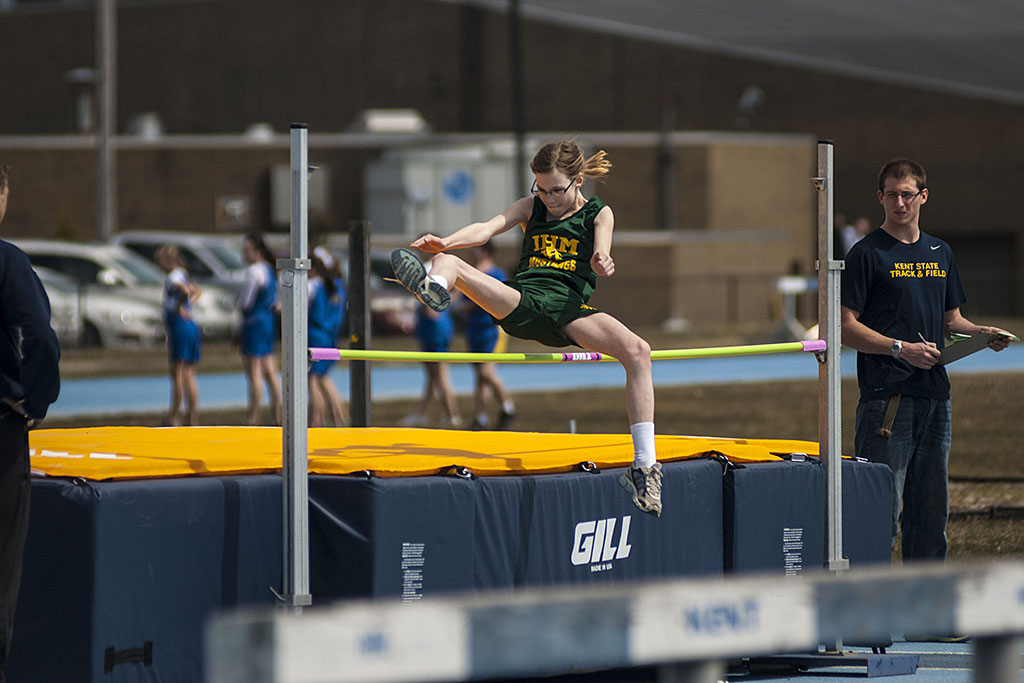 Holy Family had bunch of jumpers; it seemed that they had at least half of the participants. They ran the 5th and 6th grade boys and girls together.
Brigitta was the last girl remaining, so we are pretty sure she won. She was disappointed that two or three sixth grade boys jumped higher.
I was just happy to see her place let alone win.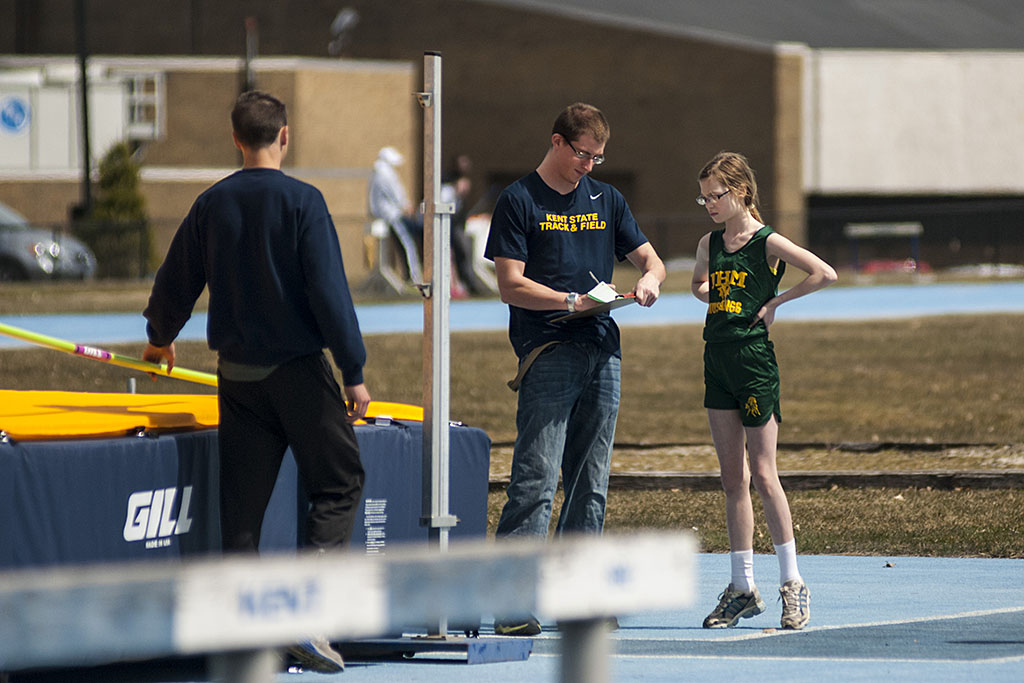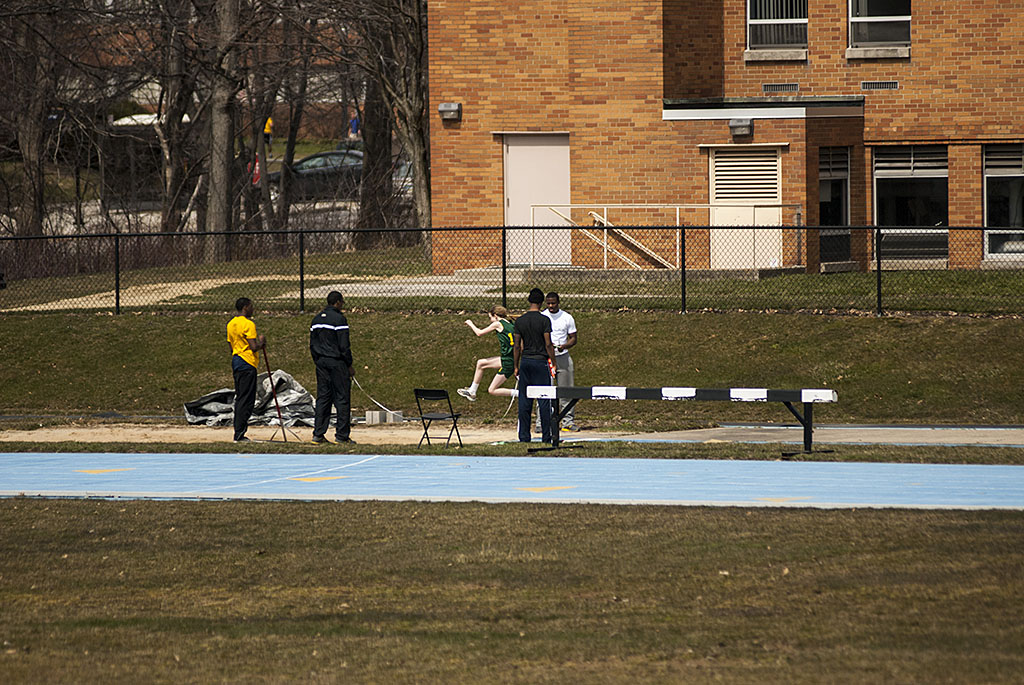 Brigitta was one of the last at the long jump pit; the high jump took almost an hour. I have no idea how she did in the long jump.
Results will be posted online. They appear to be inputting one school at a time. Results are here.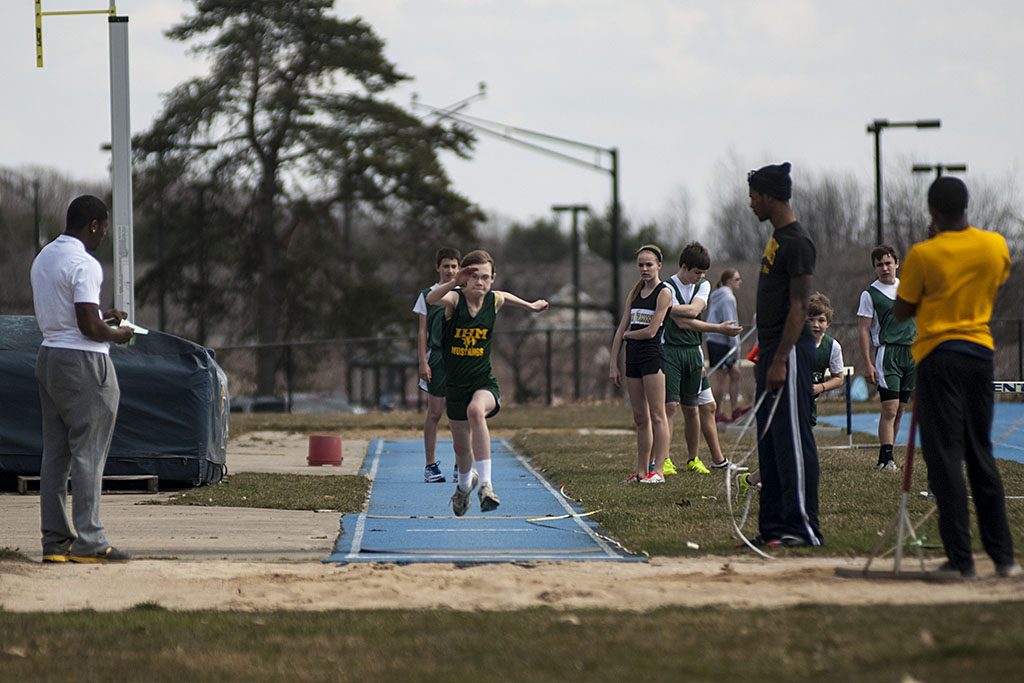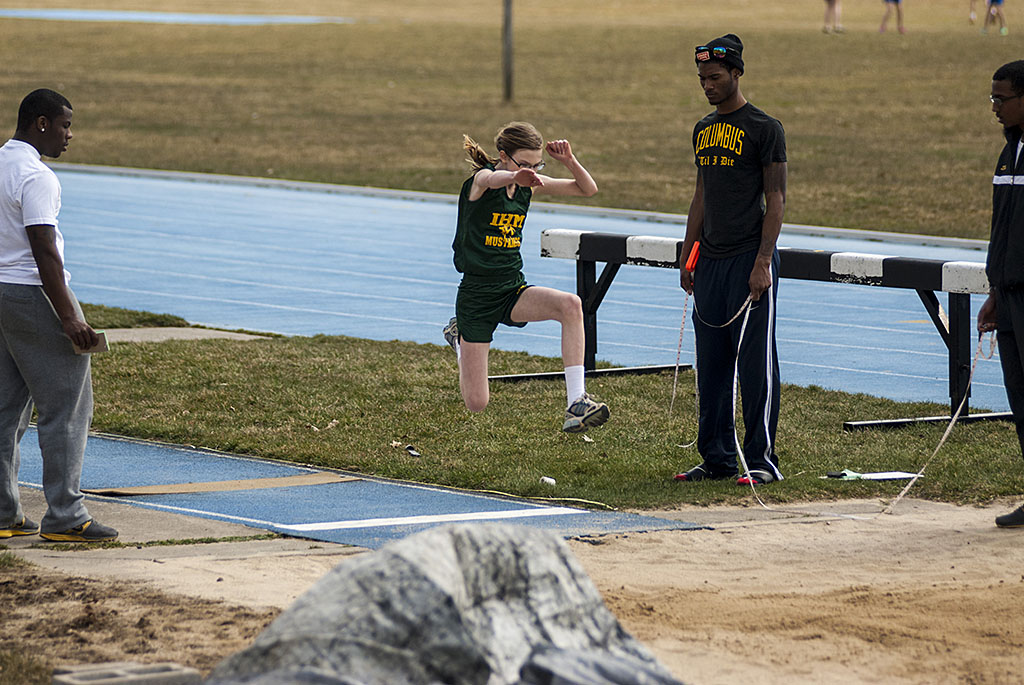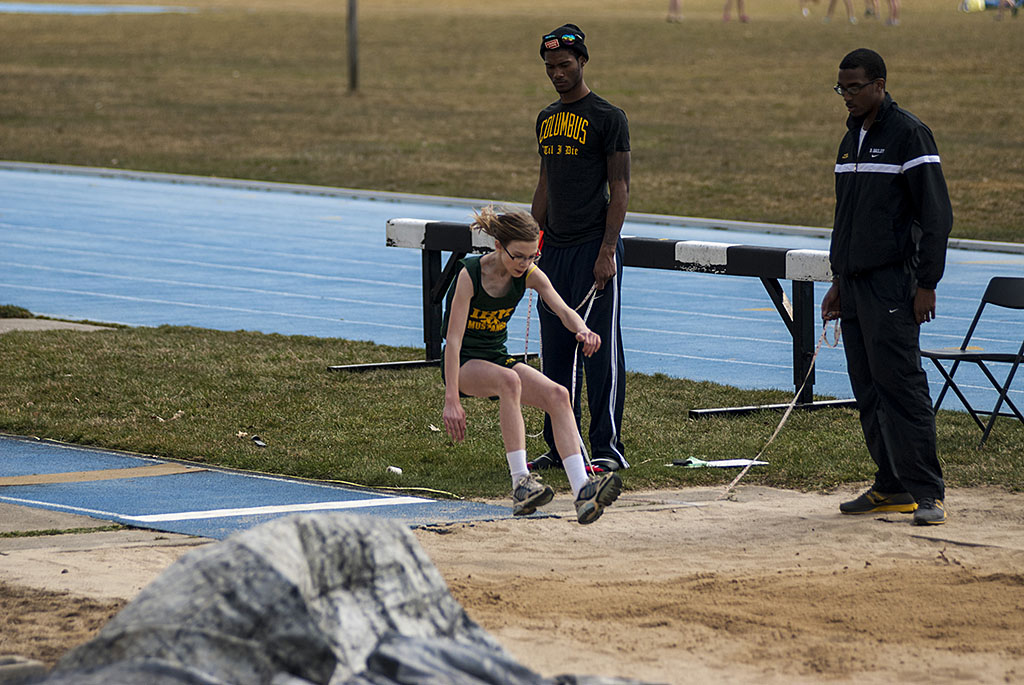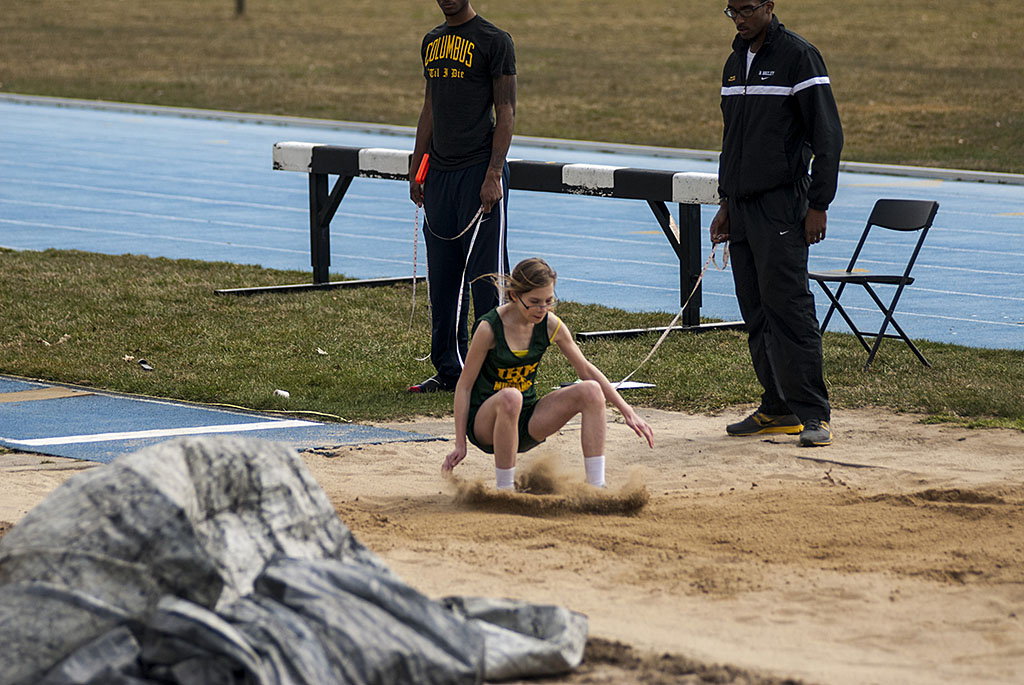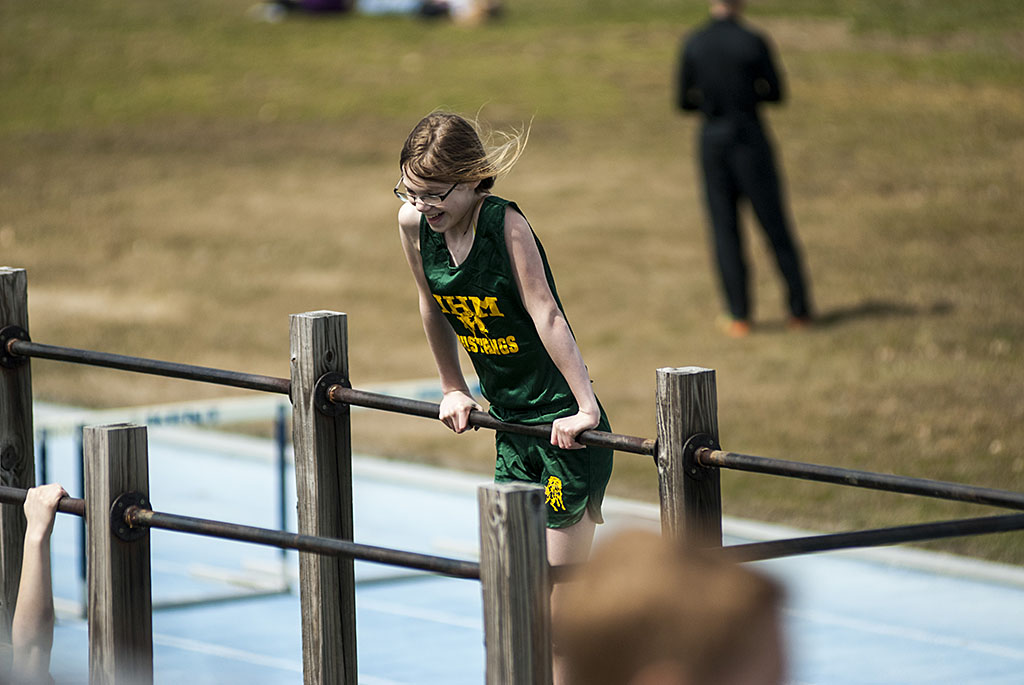 Brigitta spent most of her free time on these bars; pull ups, chin ups, climbing hanging...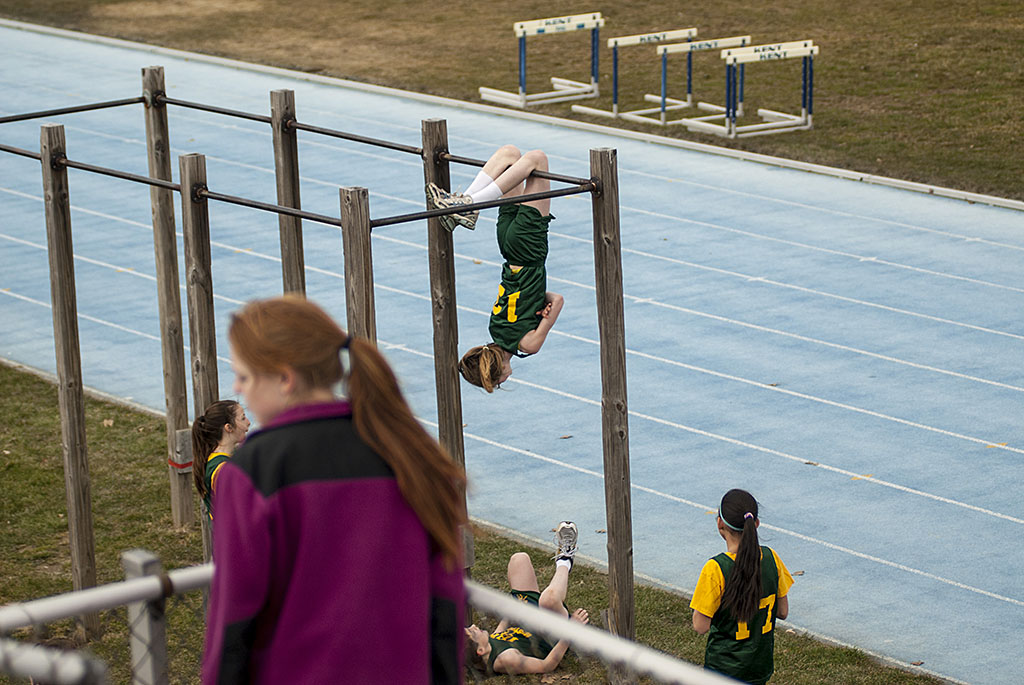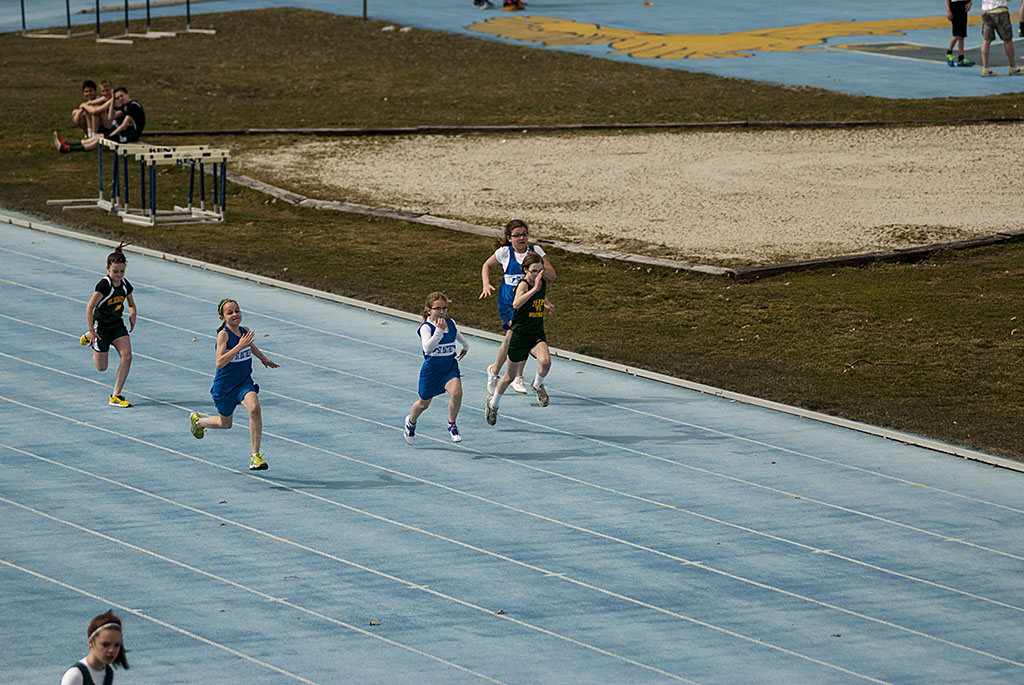 Not quite as strong in the 100. She runs sprints like a distance runner with long slower strides.
We will work on that and see if she takes after her father.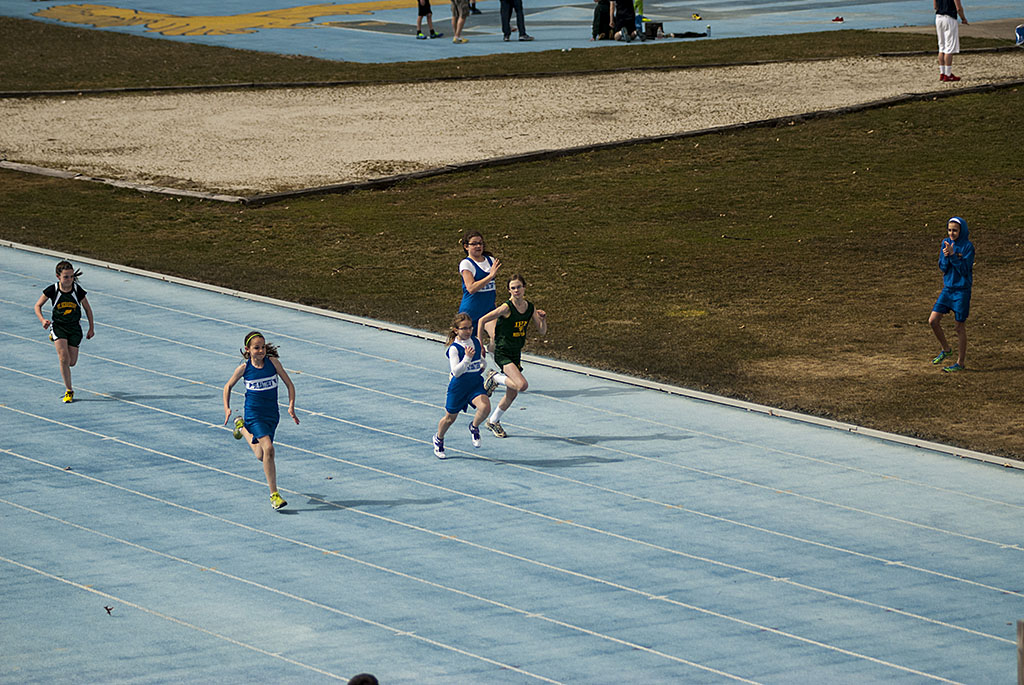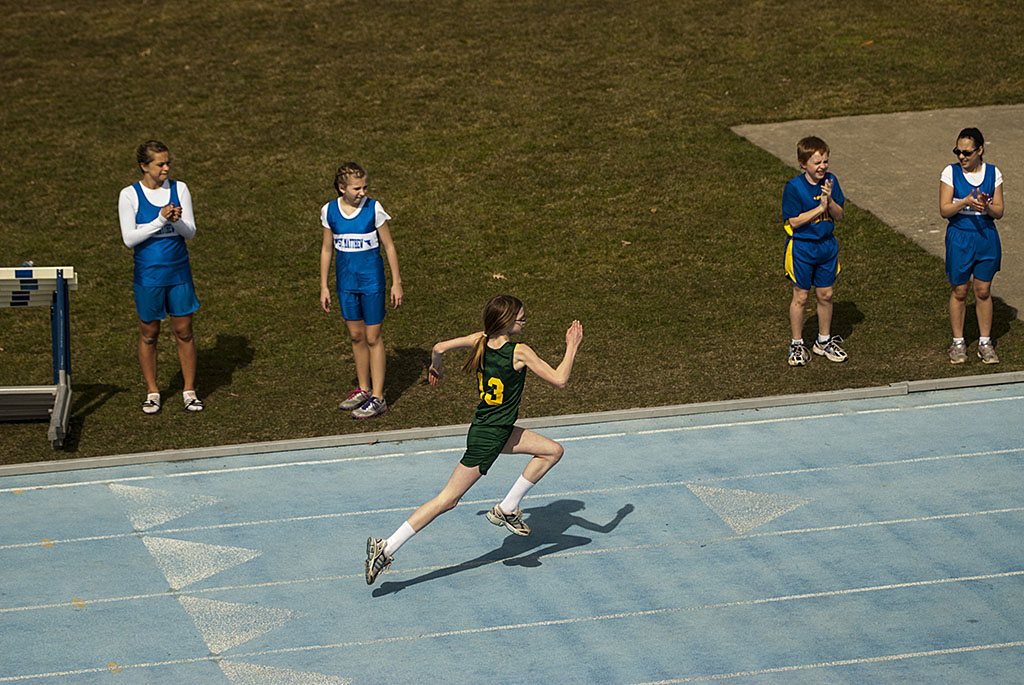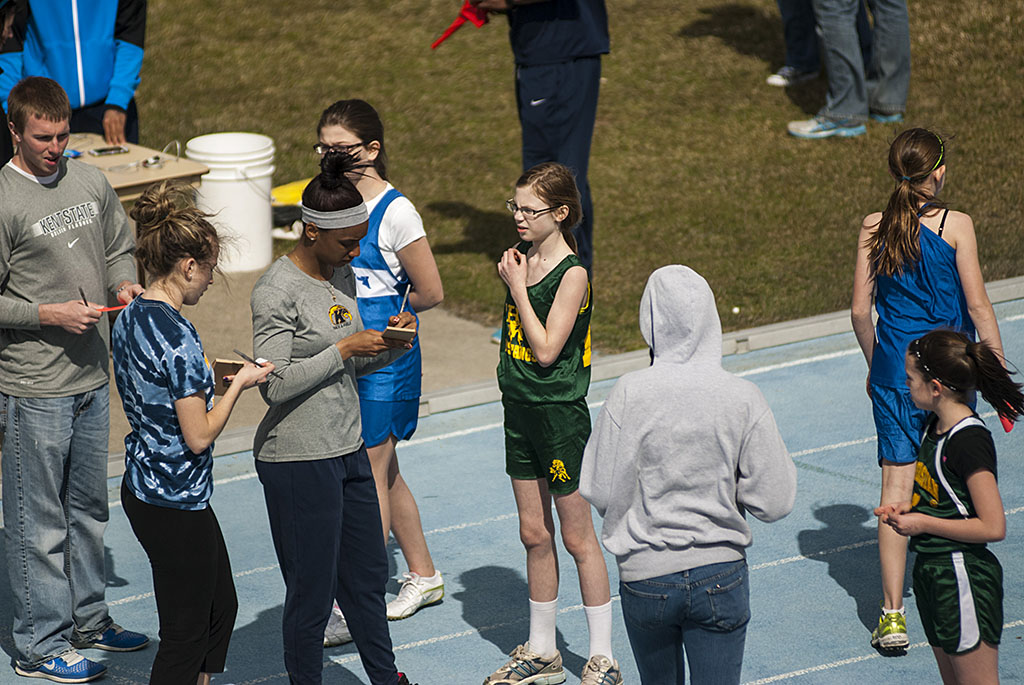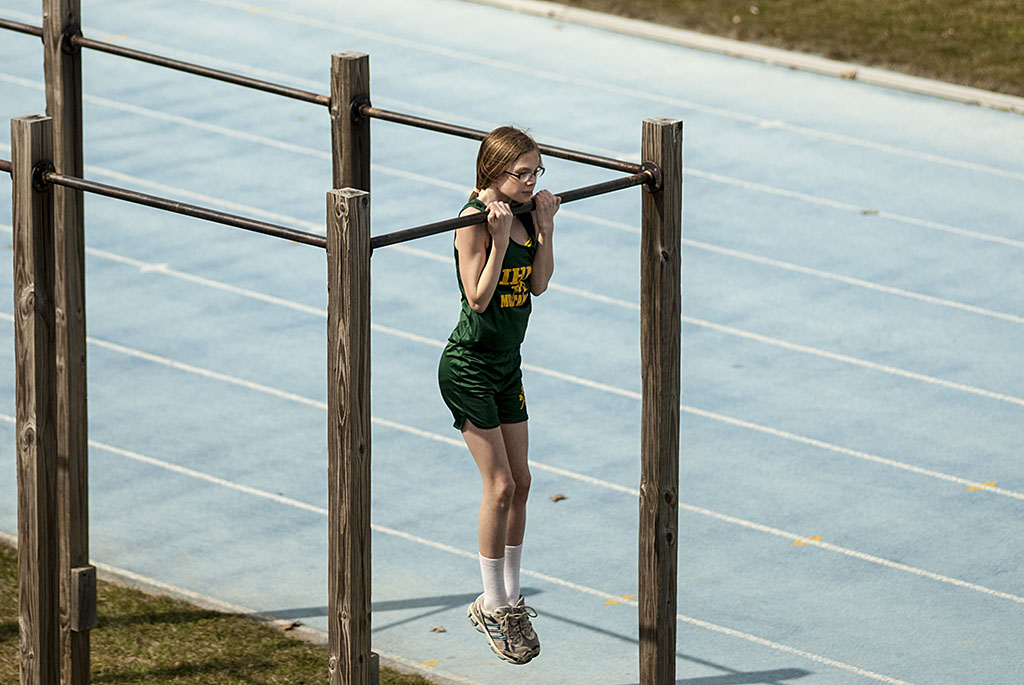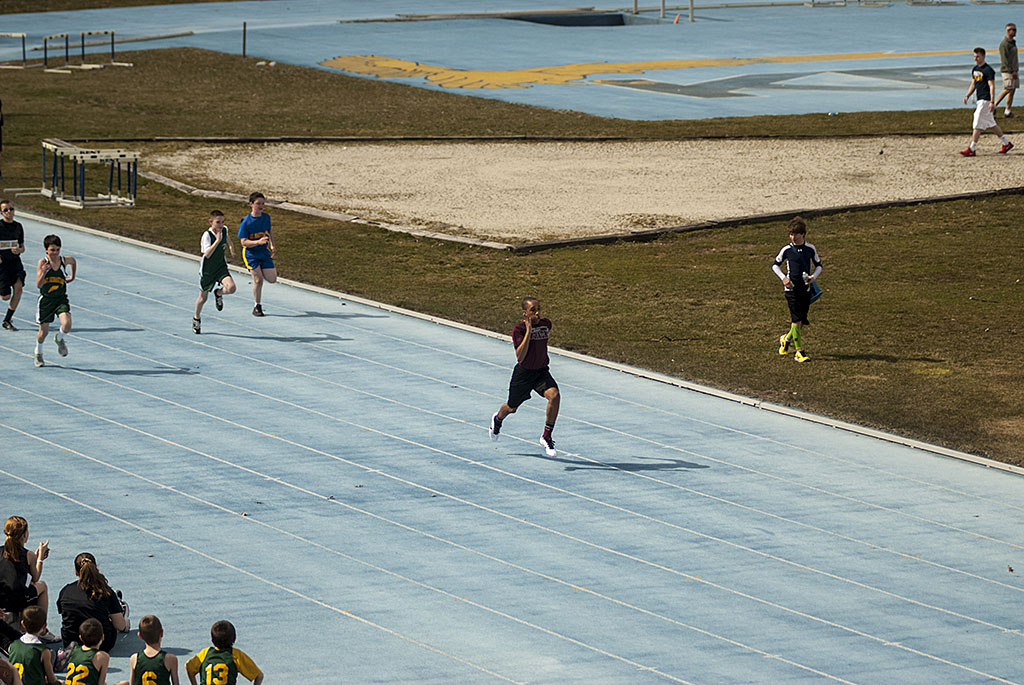 This kid is one to watch; look at that lead!