7-7-2013 ~ Blog # 548
(David)
On Friday we drove to Hudson to watch the city's fireworks. It wasn't an impressive show, but I got to try a new-to-me fireworks photography technique. The idea is that you start the photo out of focus and then bring it into focus during the burst. I used my 80-200mm f2.8. The twist focus ring is also a push-pull zoom, so I think I may have zoomed a bit on some of the photos.
After viewing Friday's photos I was eager to try it again. We weren't planning on attending Kent's display as a family last night, however (especially with the thunderstorms that ended at 9:00), but I decided to go by myself. To avoid problems with traffic, parking and exiting, I decided to drive to a bike trailhead and bike nearer to the fireworks launch point. My plan worked perfectly except that they started the fireworks 15 minutes early. I stopped on a bike bridge that crosses the Cuyahoga River, set up and shot from there. The show was very short; I missed the first few minutes while biking and setting up my tripod and camera. I only took 77 shots, but it was better than nothing. My ride and drive back was fun and quick; I think I may do that again some time.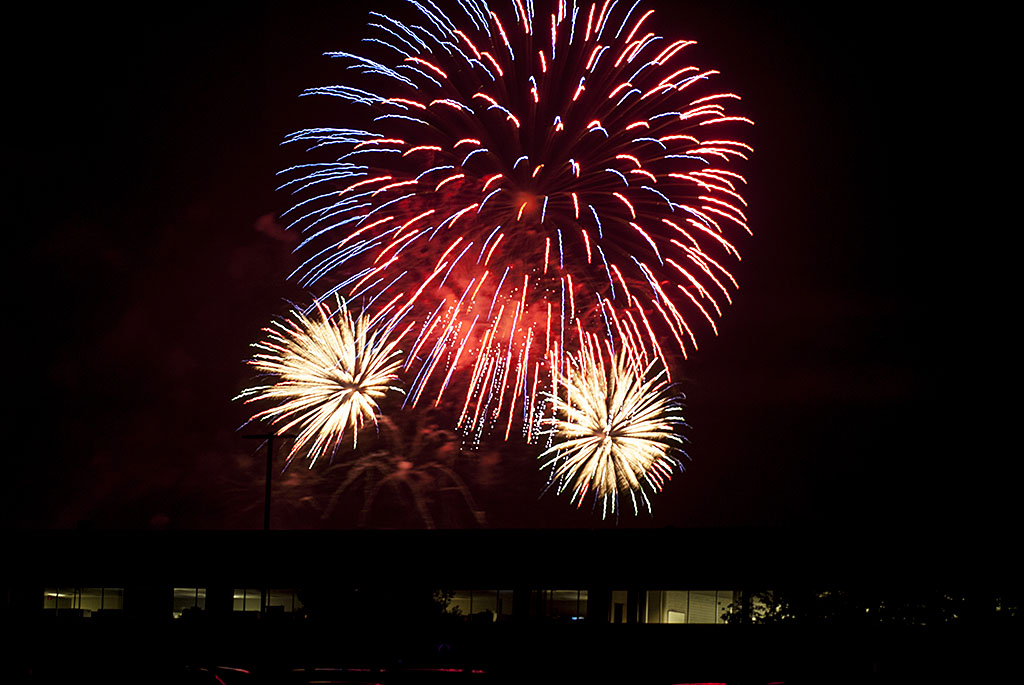 Normal shot in Hudson (above)
Focus effect below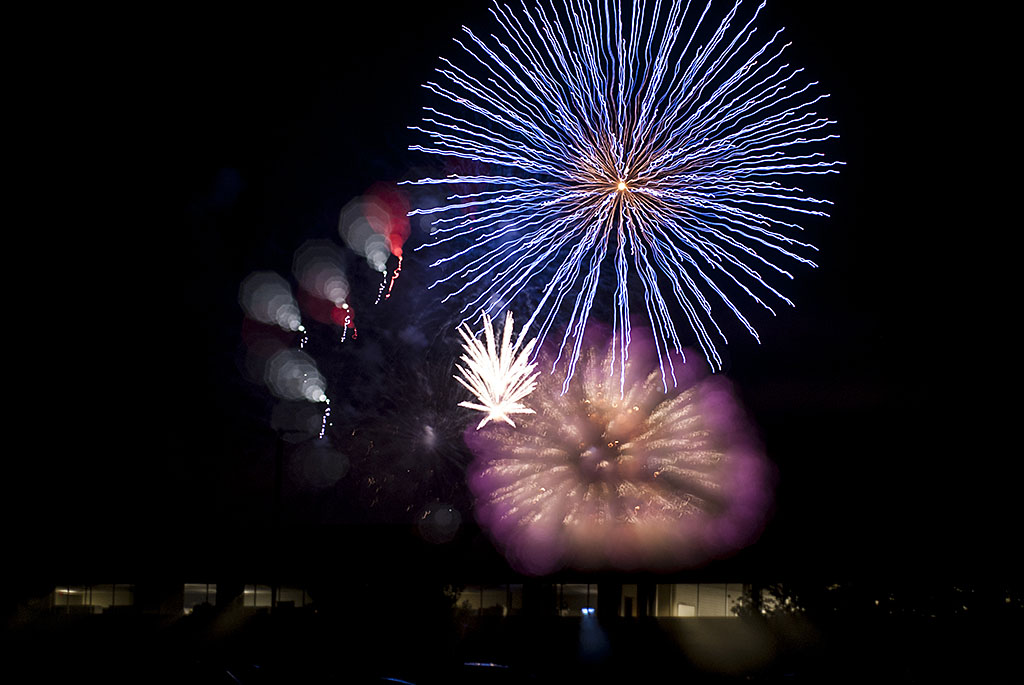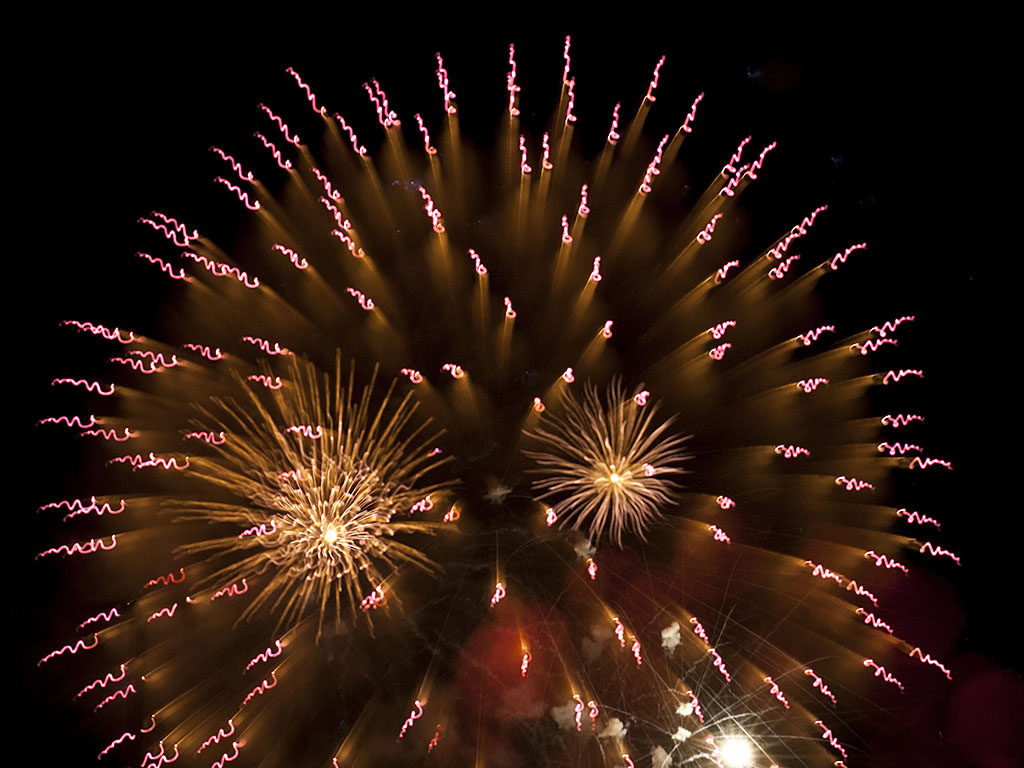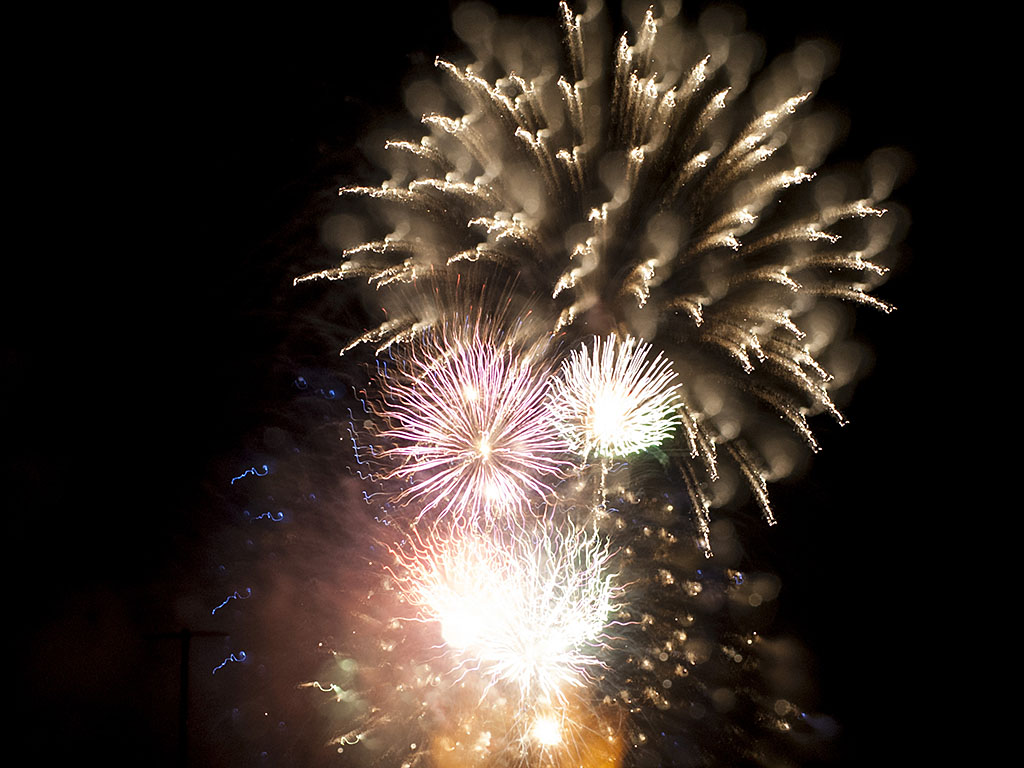 This one below is a collage:
: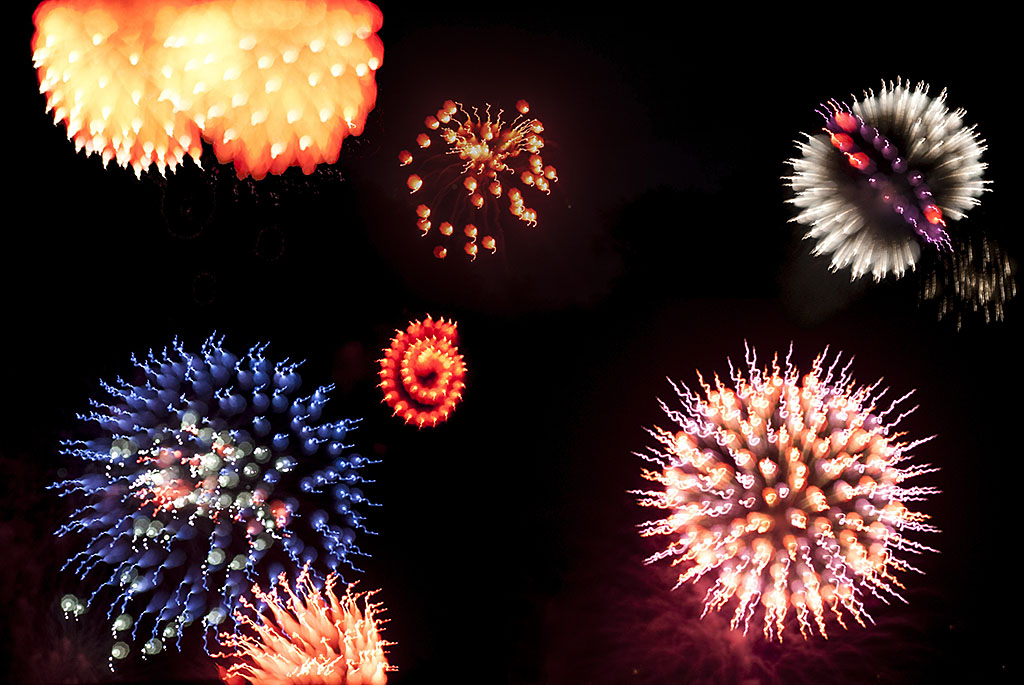 Kent show from the Cuyahoga River bike bridge: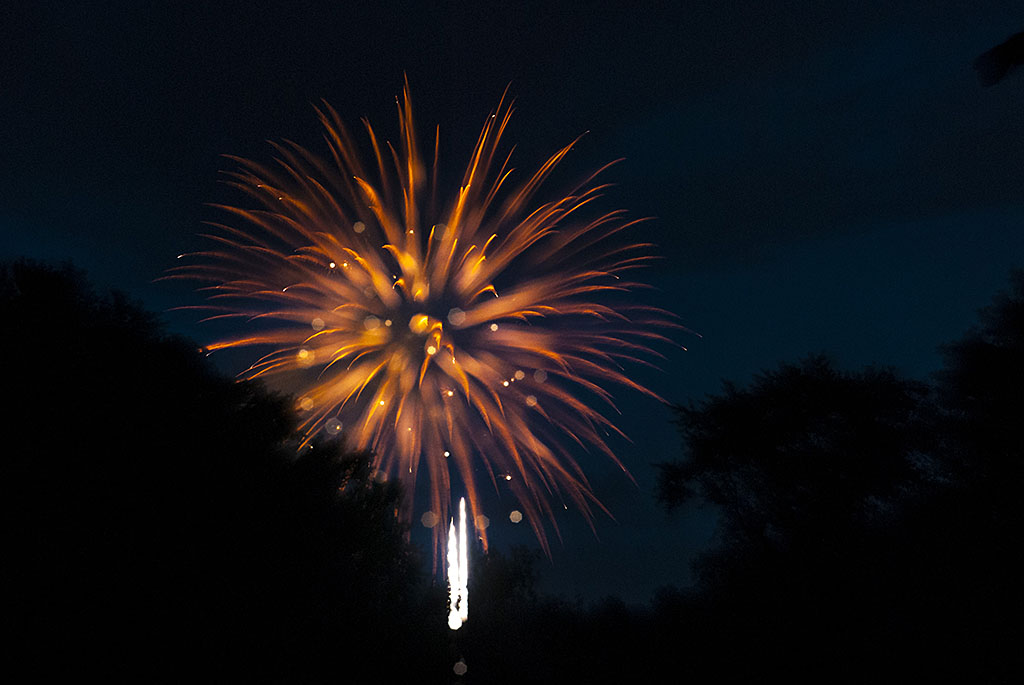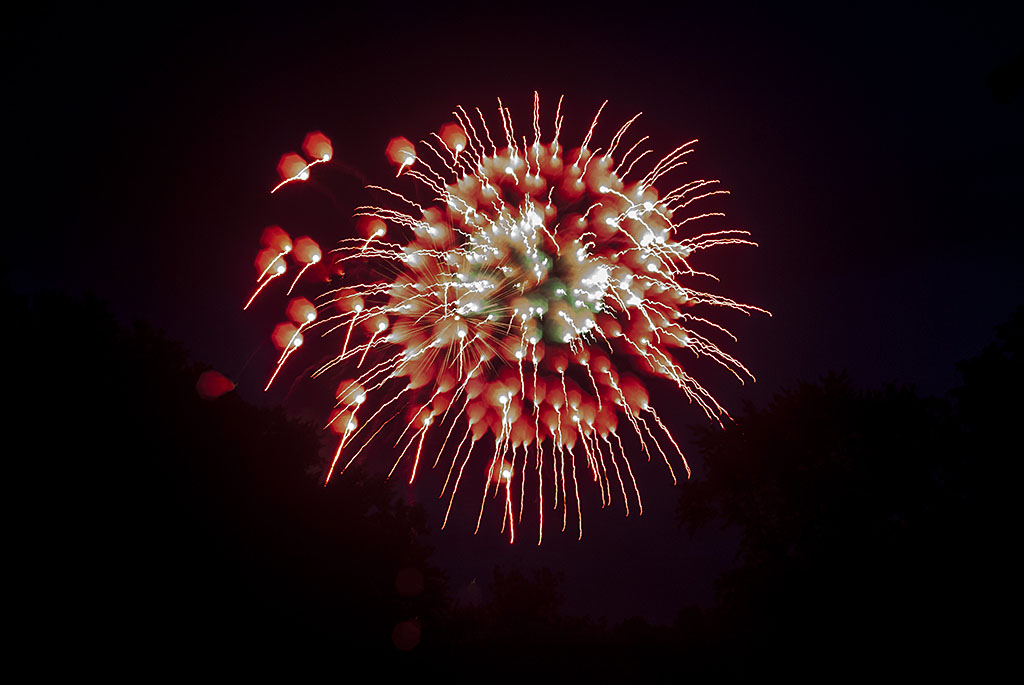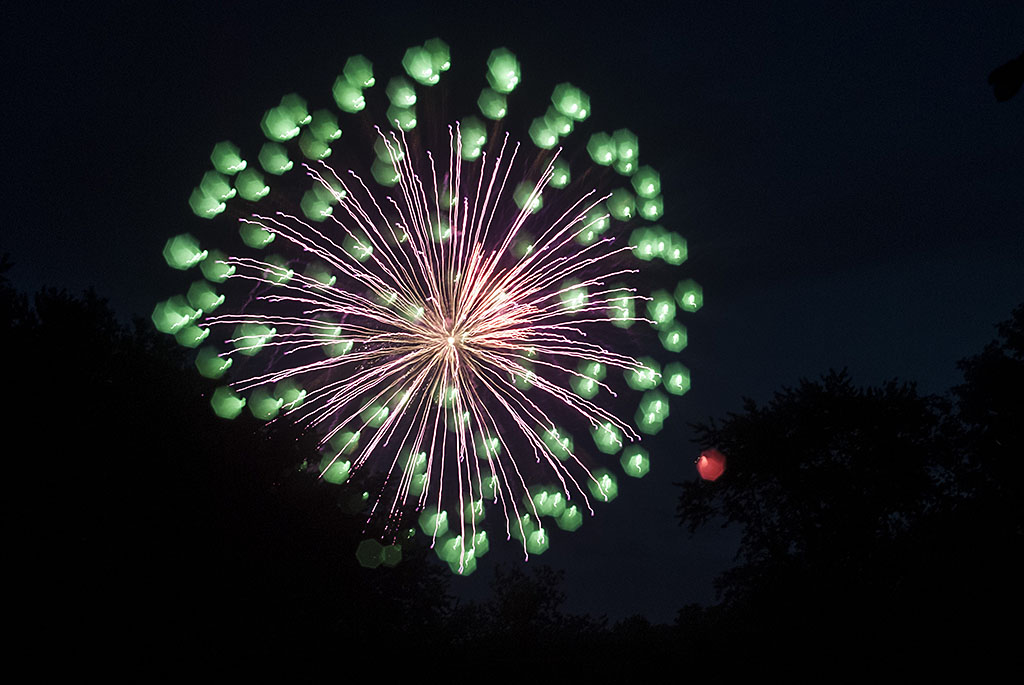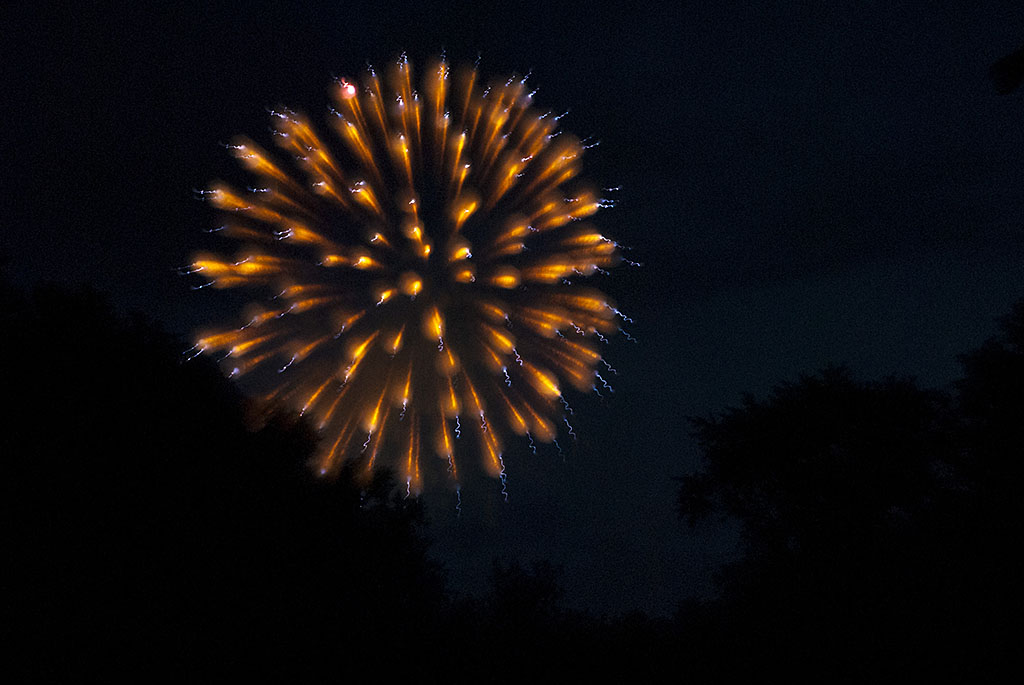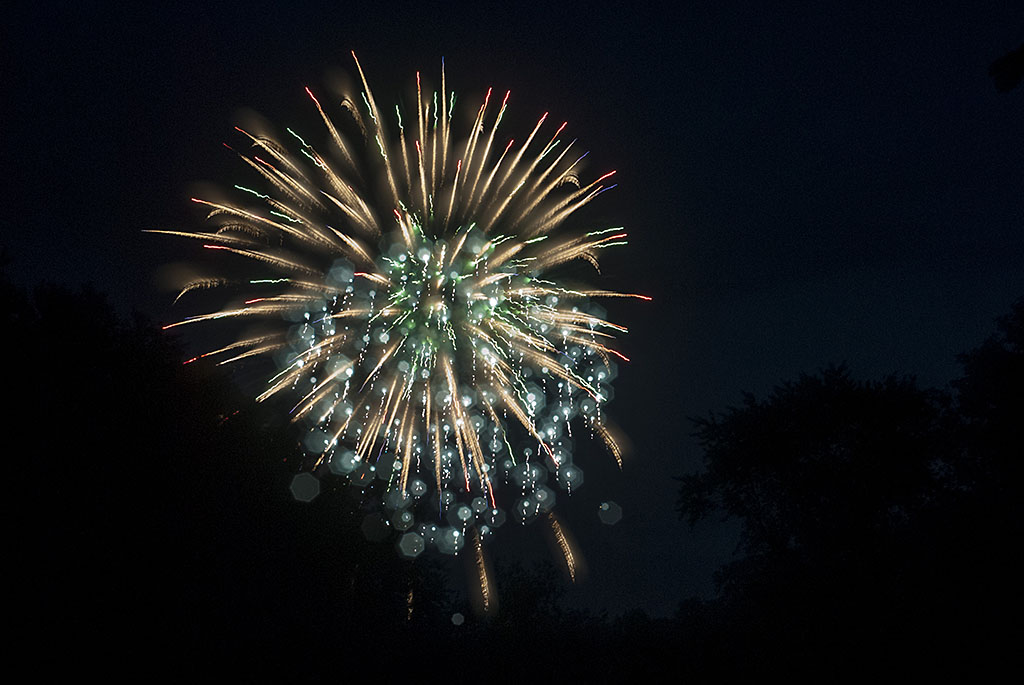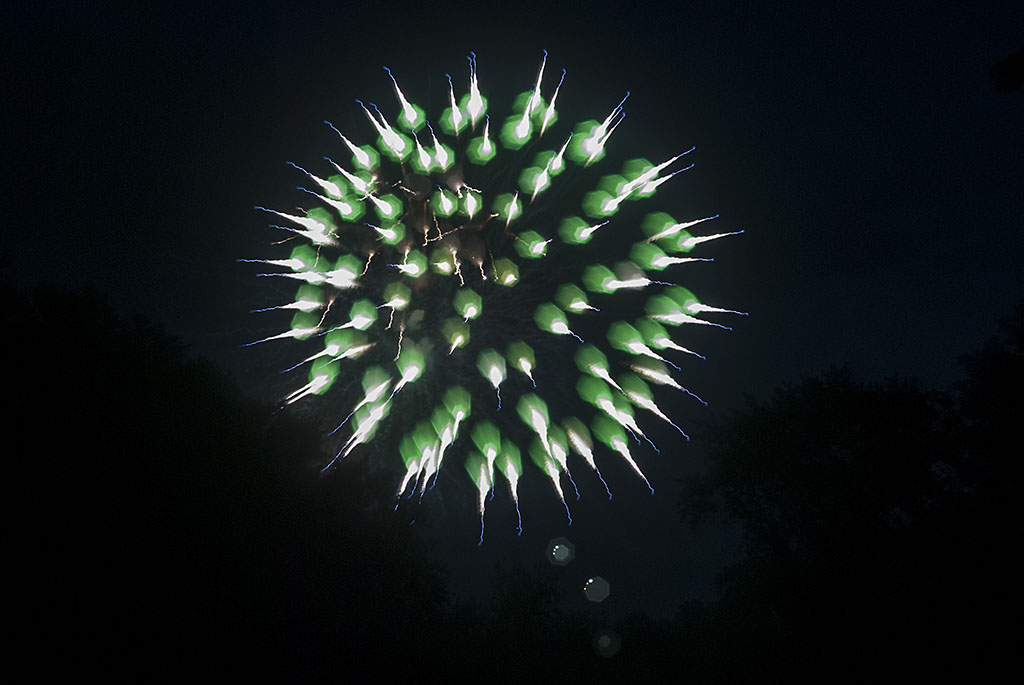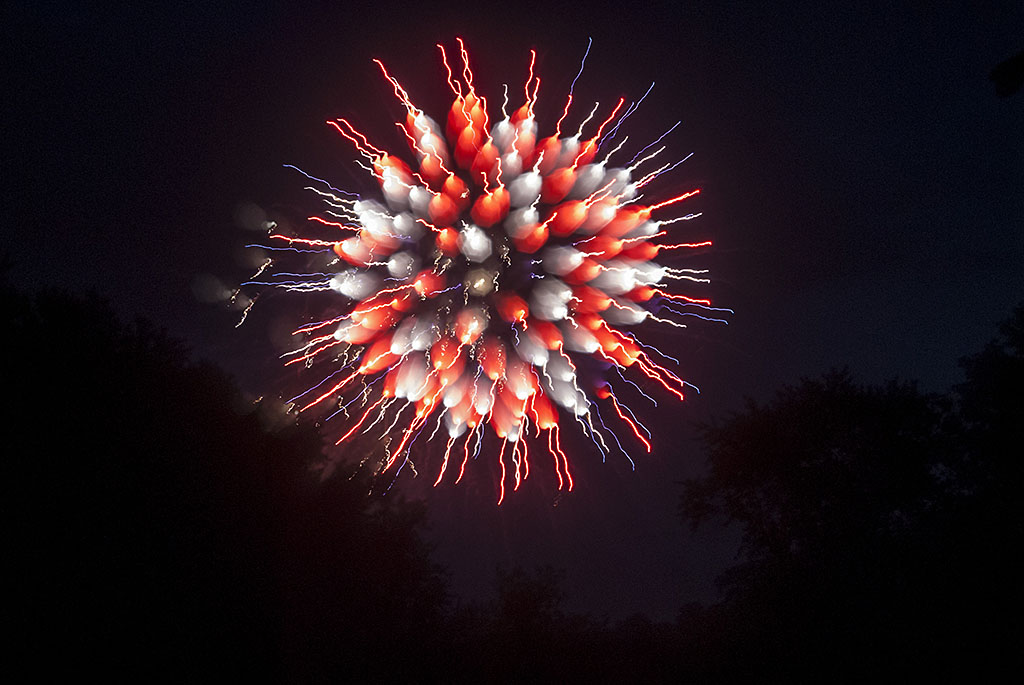 (This one below is normal)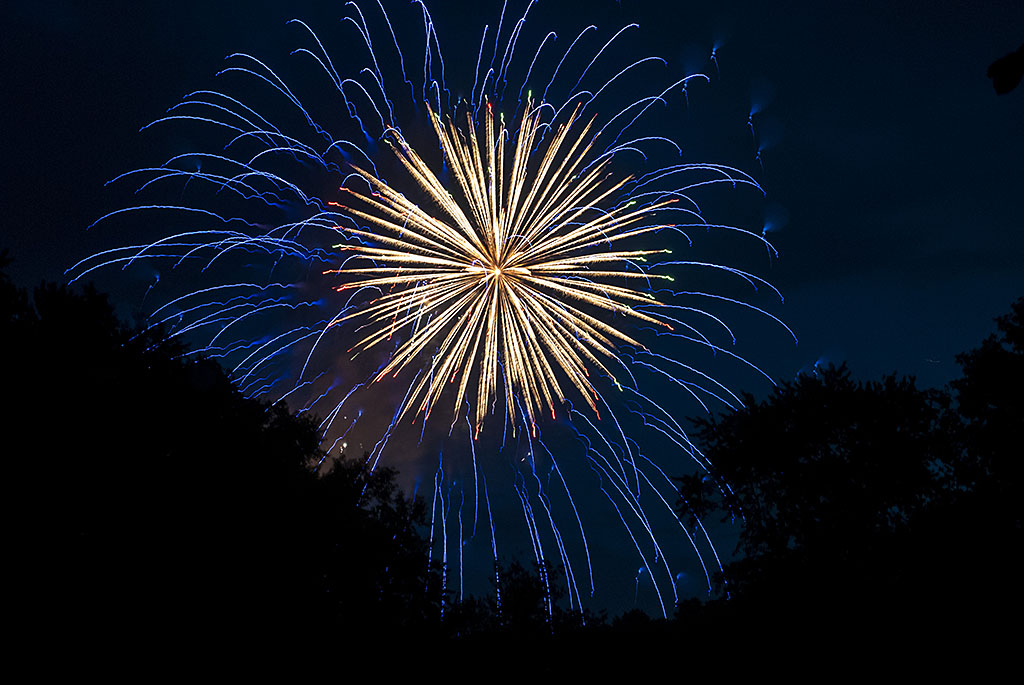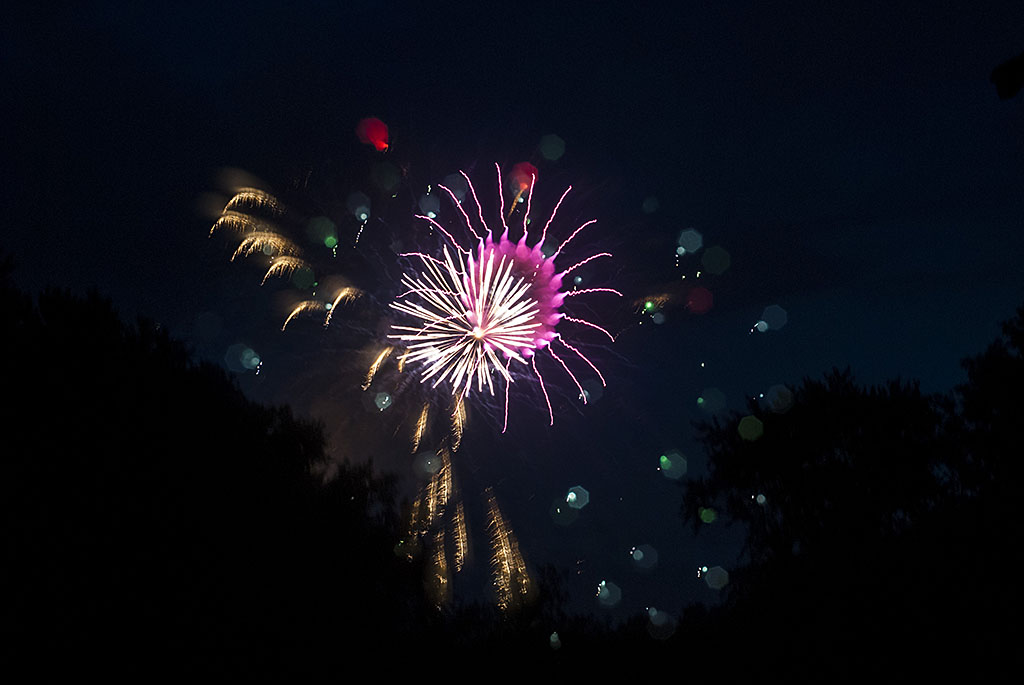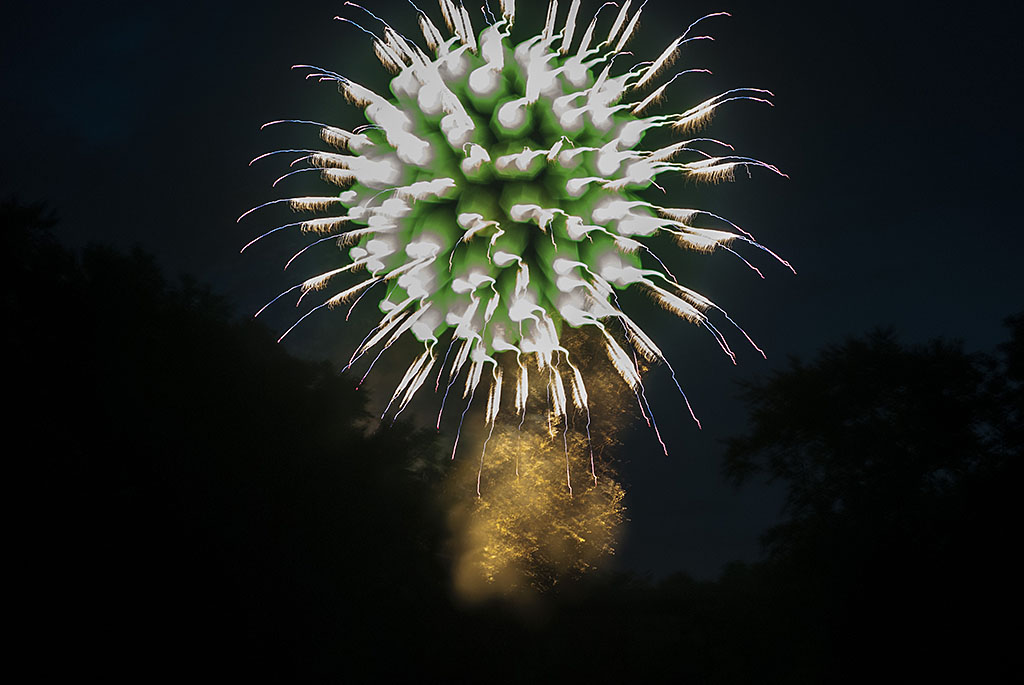 This one below is a collage: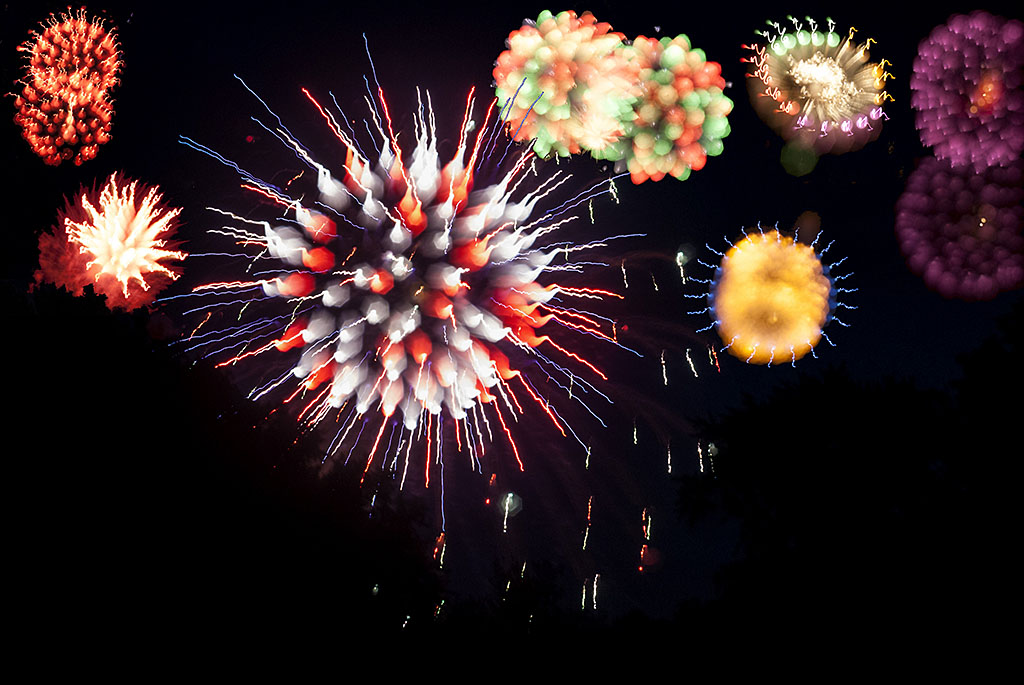 On Thursday we went to the Smiths' annual Fourth of July party. I learned of a new game called Can Jam. It is played with a Frisbee and a partner. The idea is to get your Frisbee in the opposite "can", but if your shot is missing, your partner can deflect/slap/dunk it in. Three points in, two points for hitting the side of the can unassisted, and one point for hitting the side of the can assisted. Straight in unassisted is an automatic win.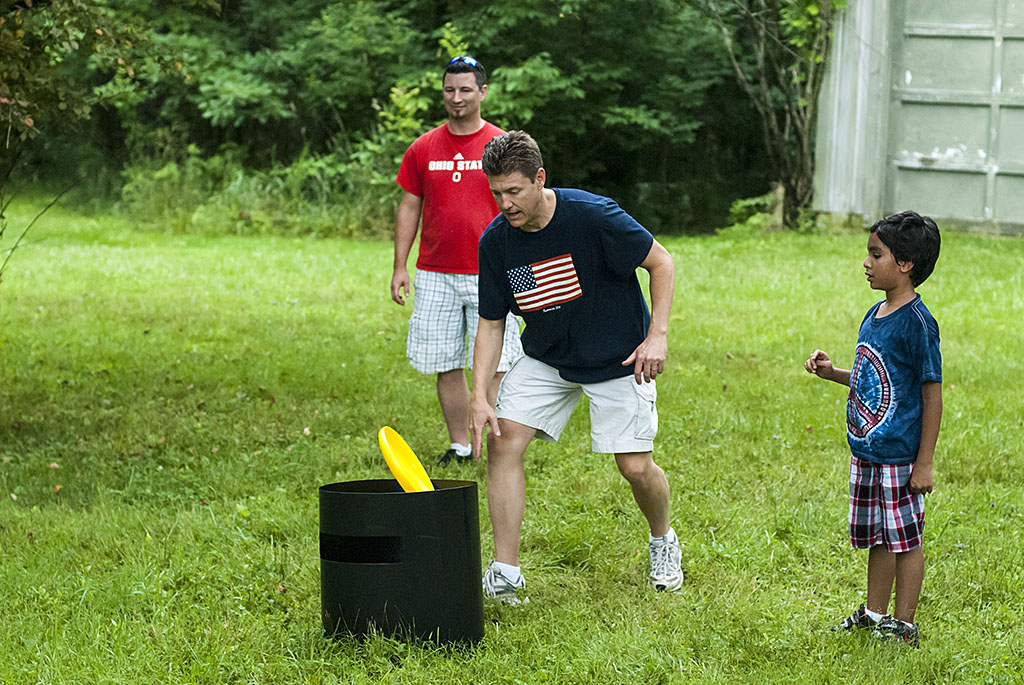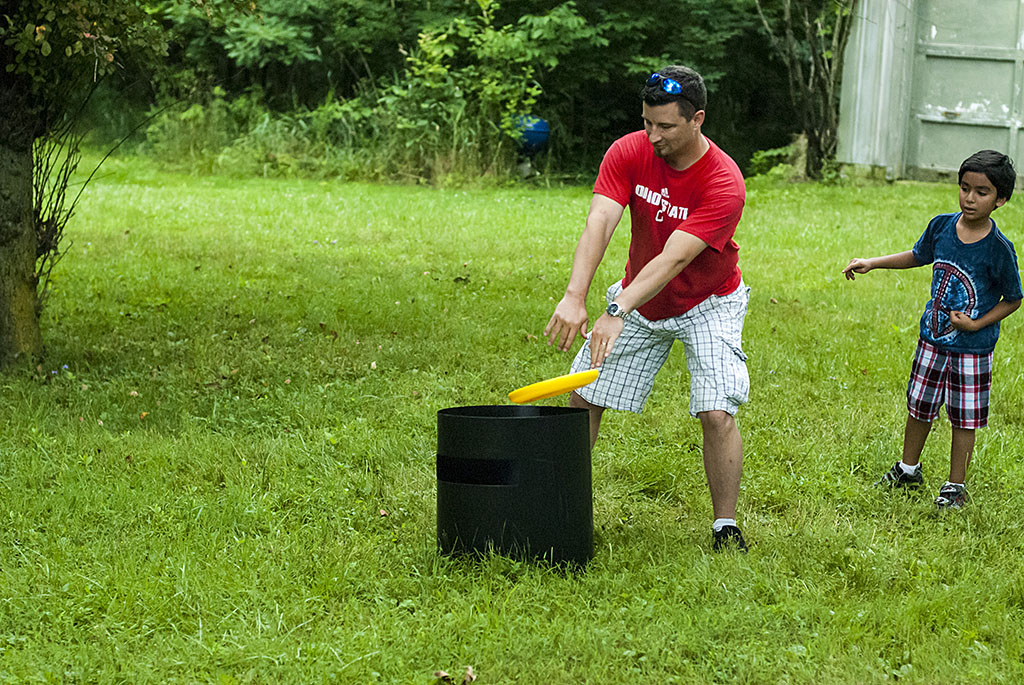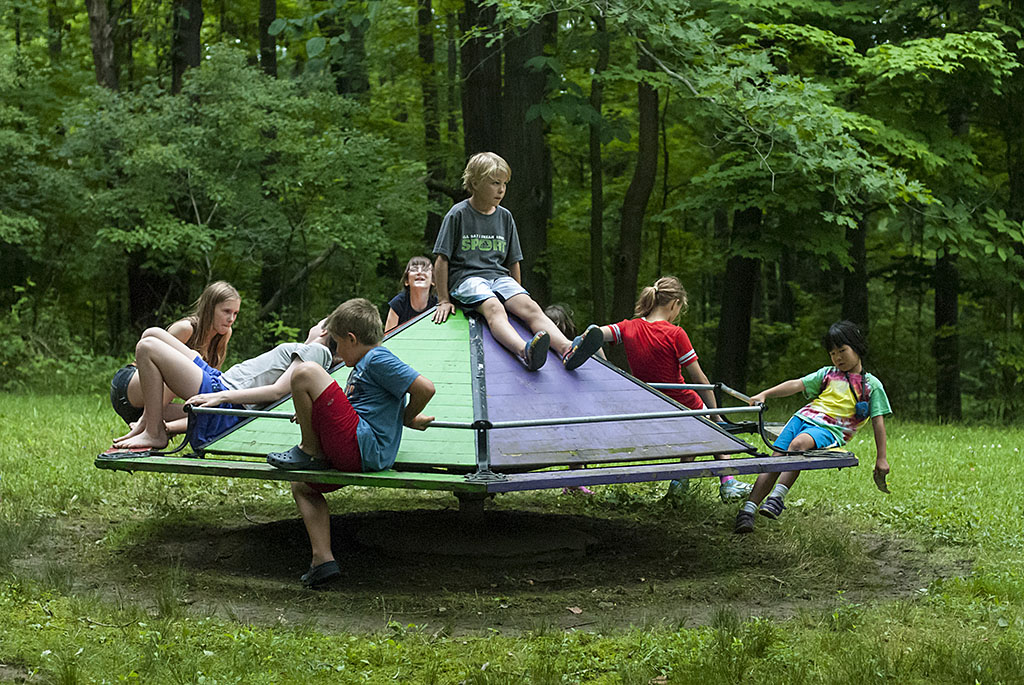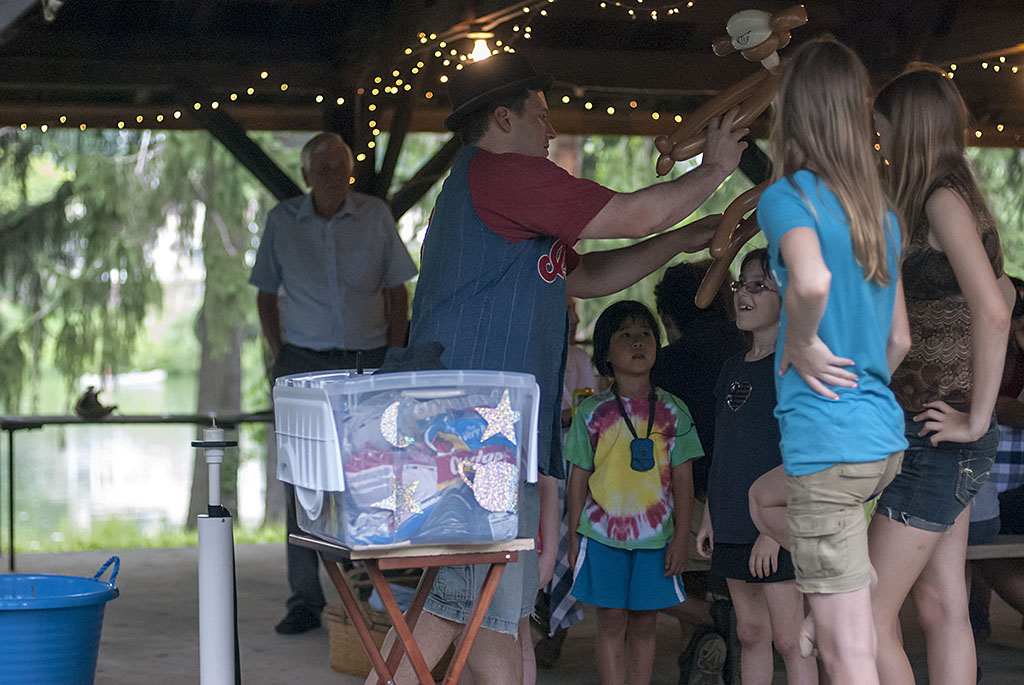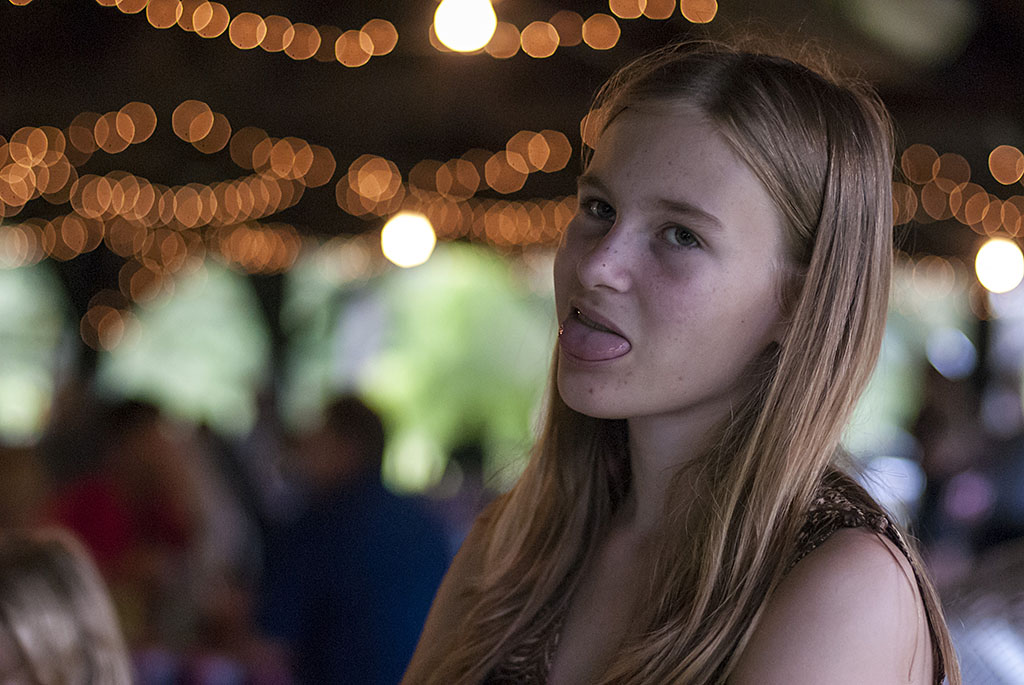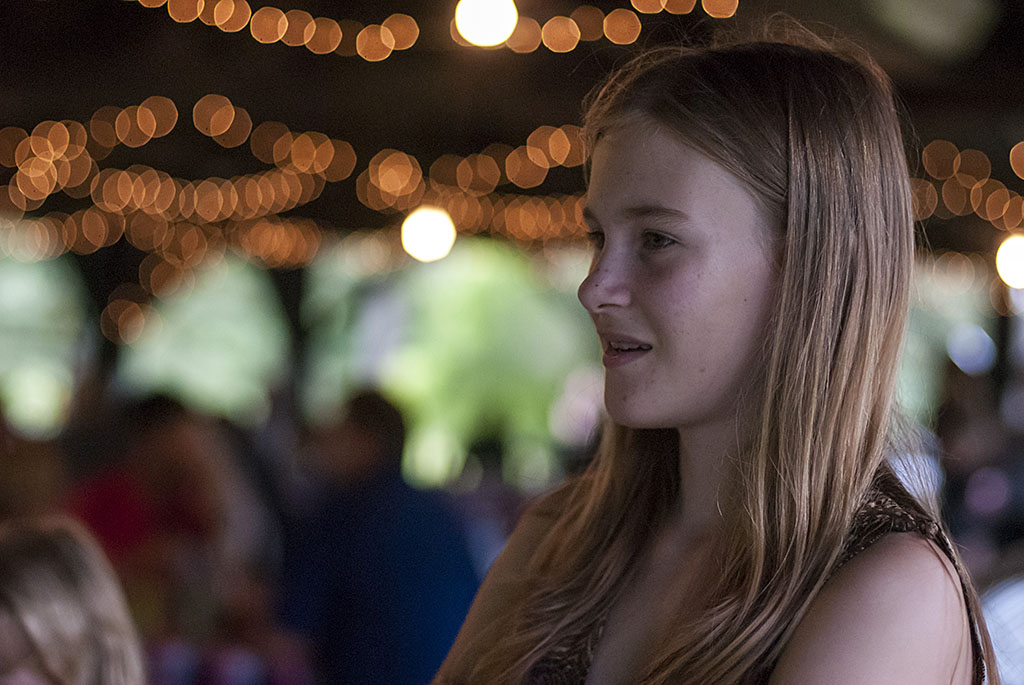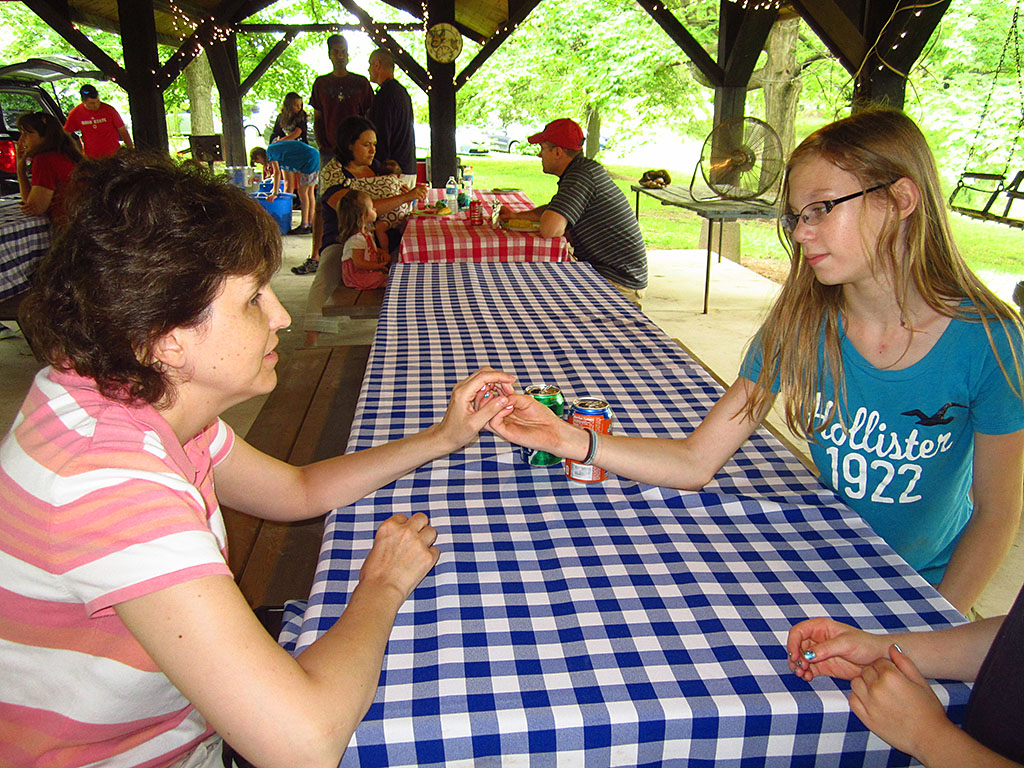 As of today, this is ours: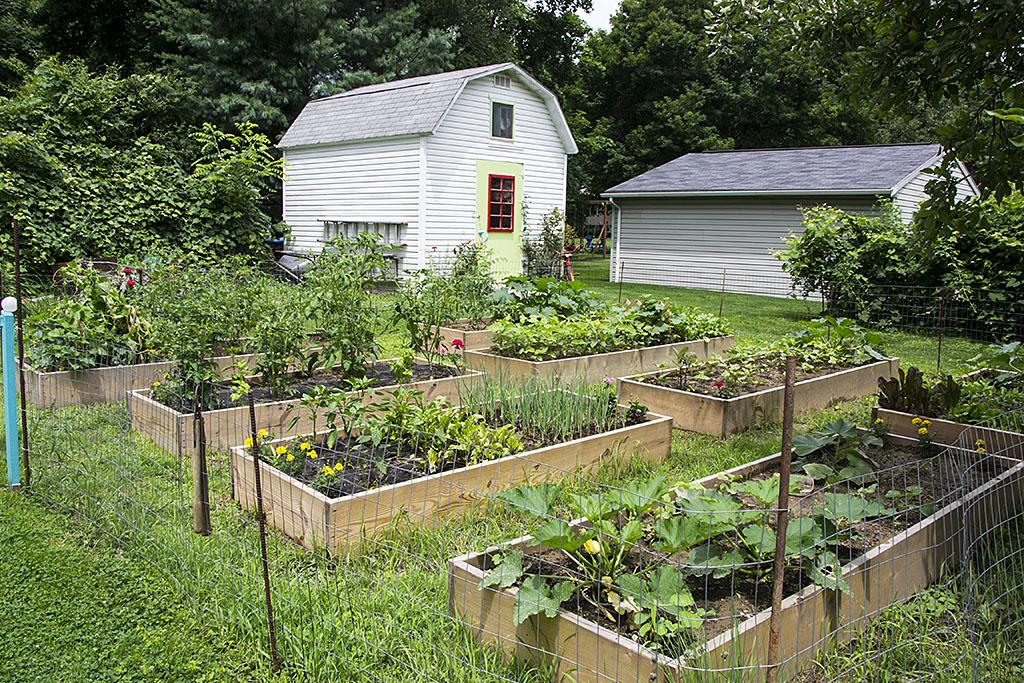 Last night Svea went with a friend to the Taylor Swift concert in Pittsburgh.
This morning I picked her up in Brunswick and we stopped by the Towpath for a short ride.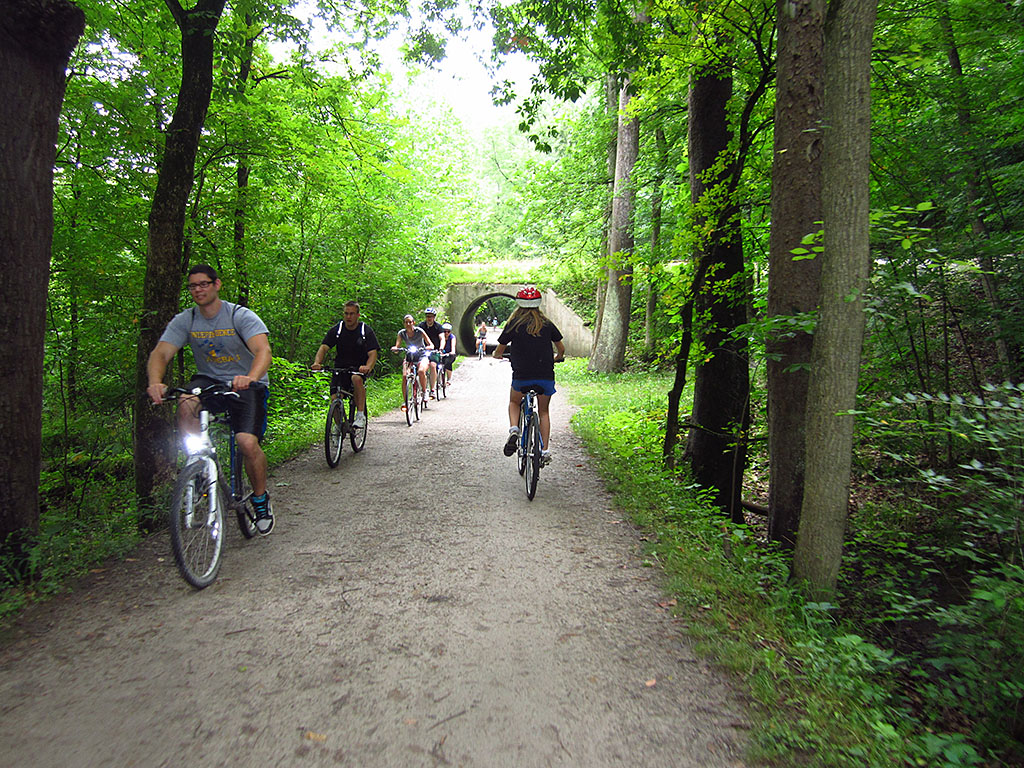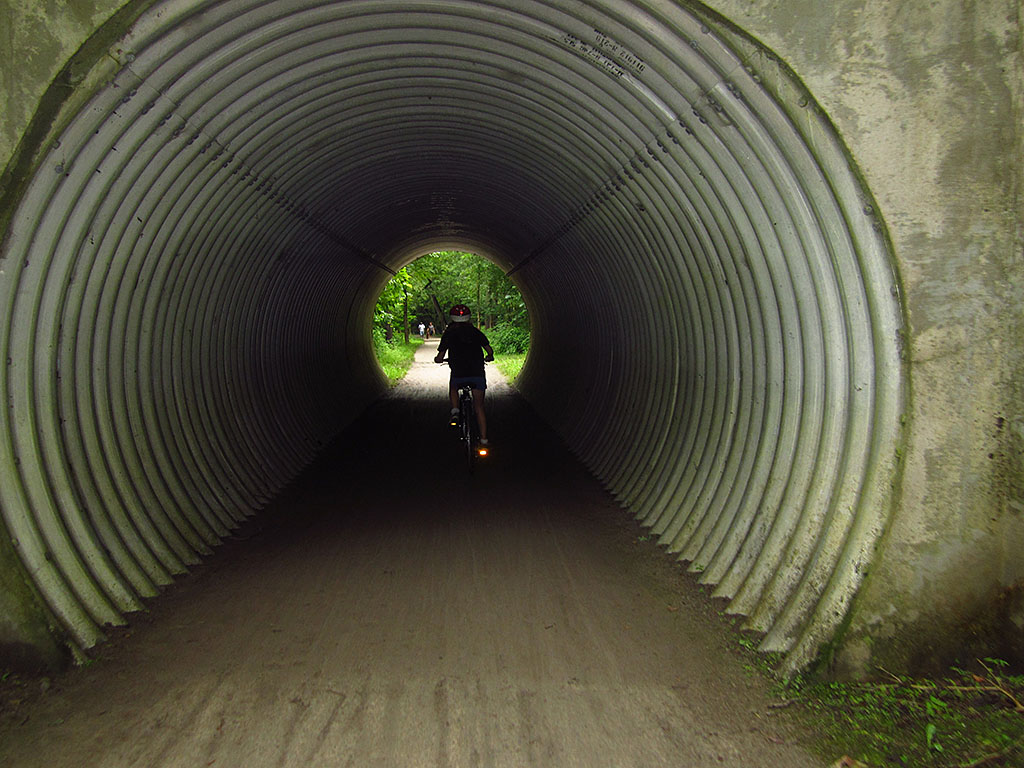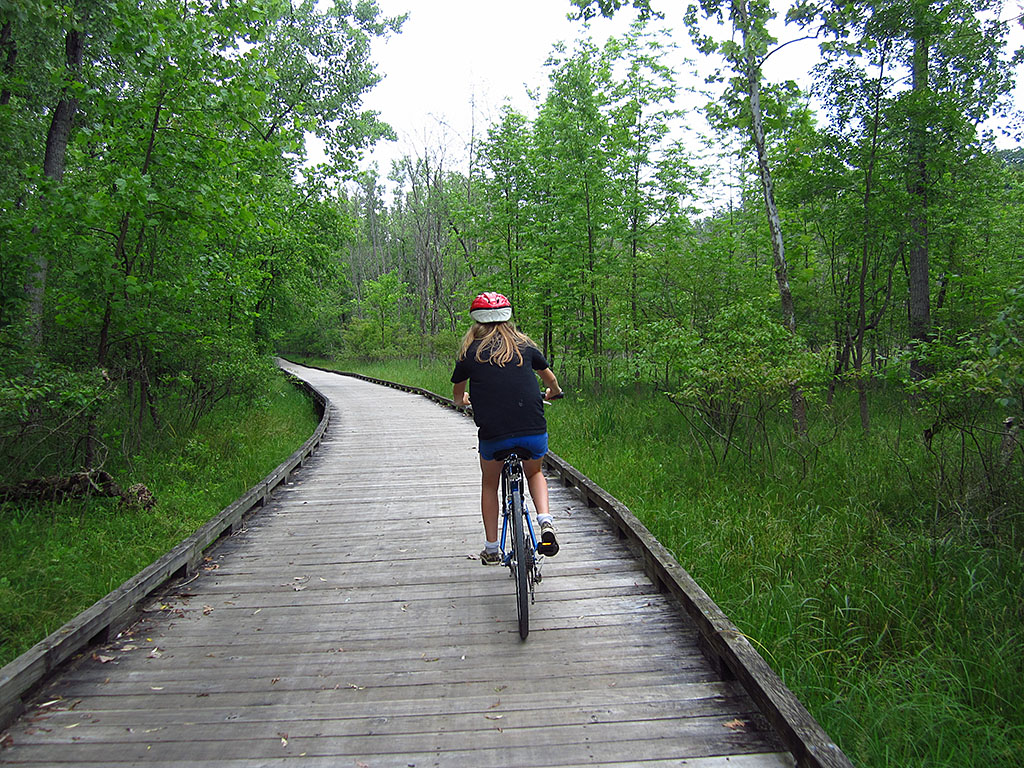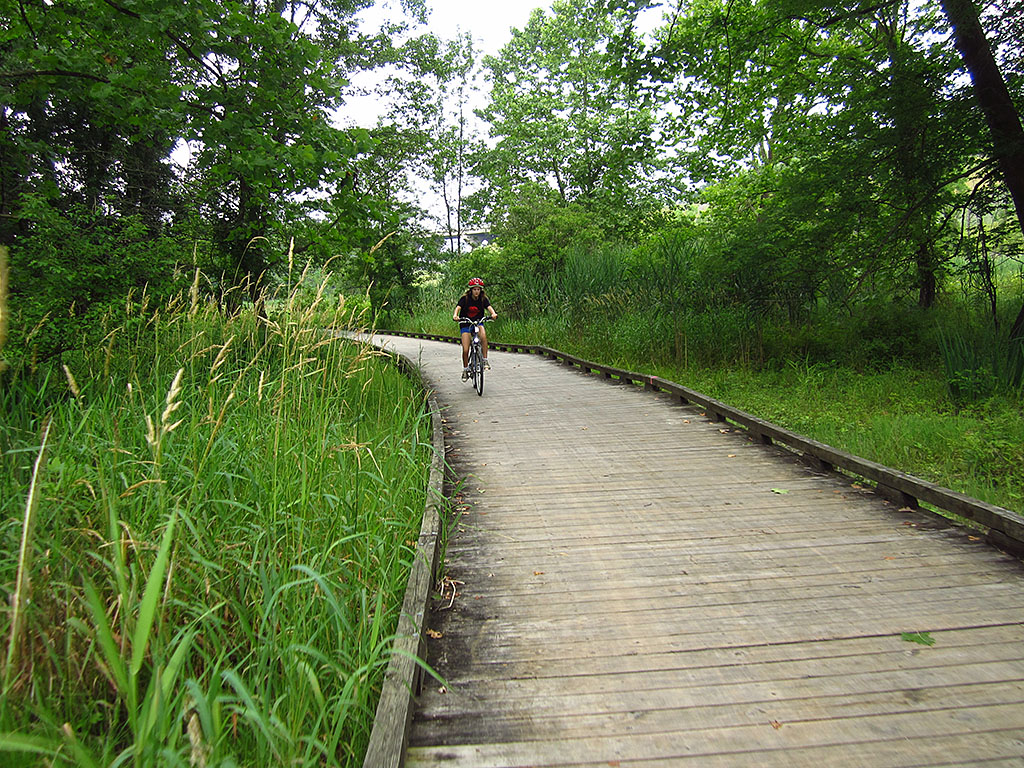 While Svea was at a friend's for the concert and sleepover, Brigitta had her friend over to spend the night.
They dressed up as hooligans and knocked on neighbors' doors pretending to be from out of town.