1-26-2013 ~ Blog # 498
(David)
Brigitta had her first club volleyball game/tournament today. She just turned 11 and is playing on a 12 year old "stepping-stone" ESO team. Many of these girls are just learning to overhand serve. In the tournament they played against a Junior Olympic traveling team. These girls: overhand-serve well, bump-set-spike consistently, play designated positions, appear much older, etc. The Junior Olympic team would have scored 3:1 against Britta's ESO team, if it weren't for Brigitta's: 12-point, no return, underhand serve streak. Some of her best serves just cleared the net and were right on the out-back-line; it just doesn't get any better than that. I was delighted with the first serve, and then she just kept going.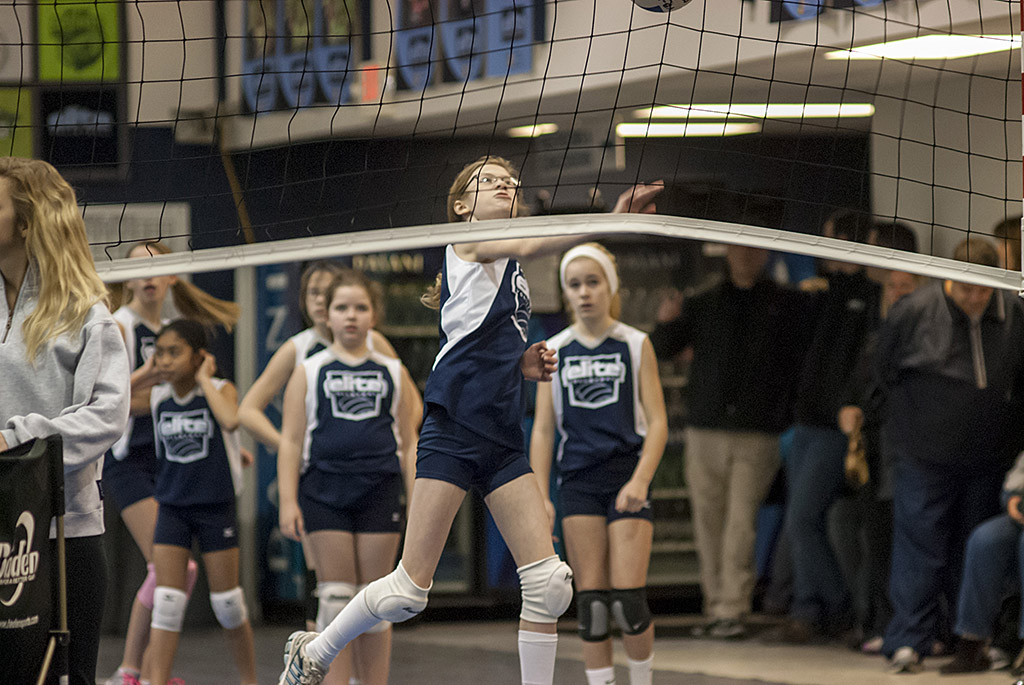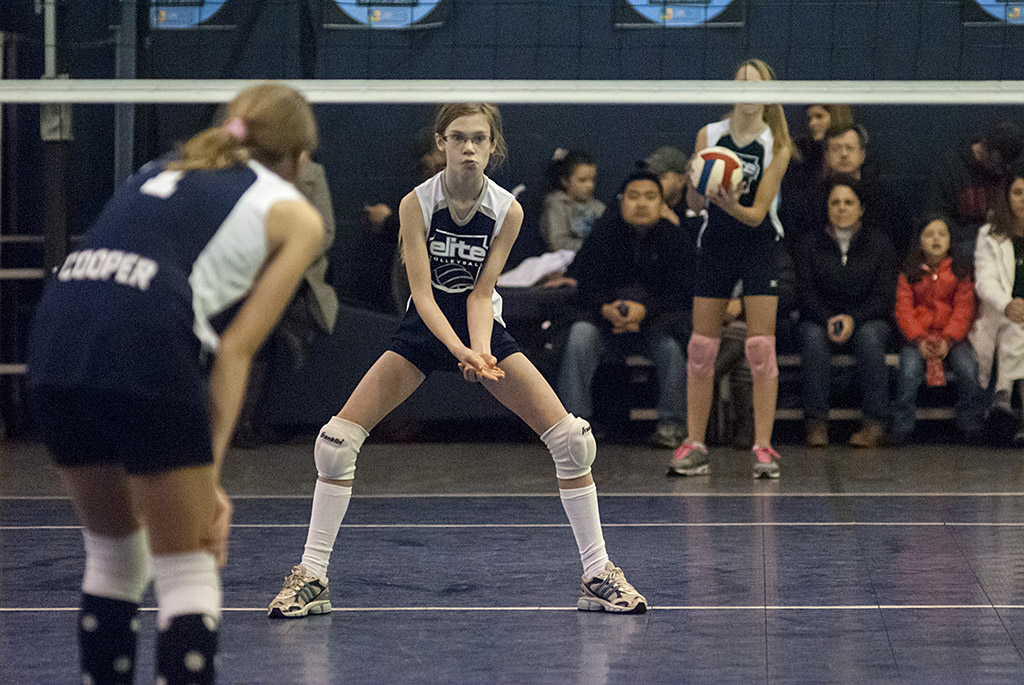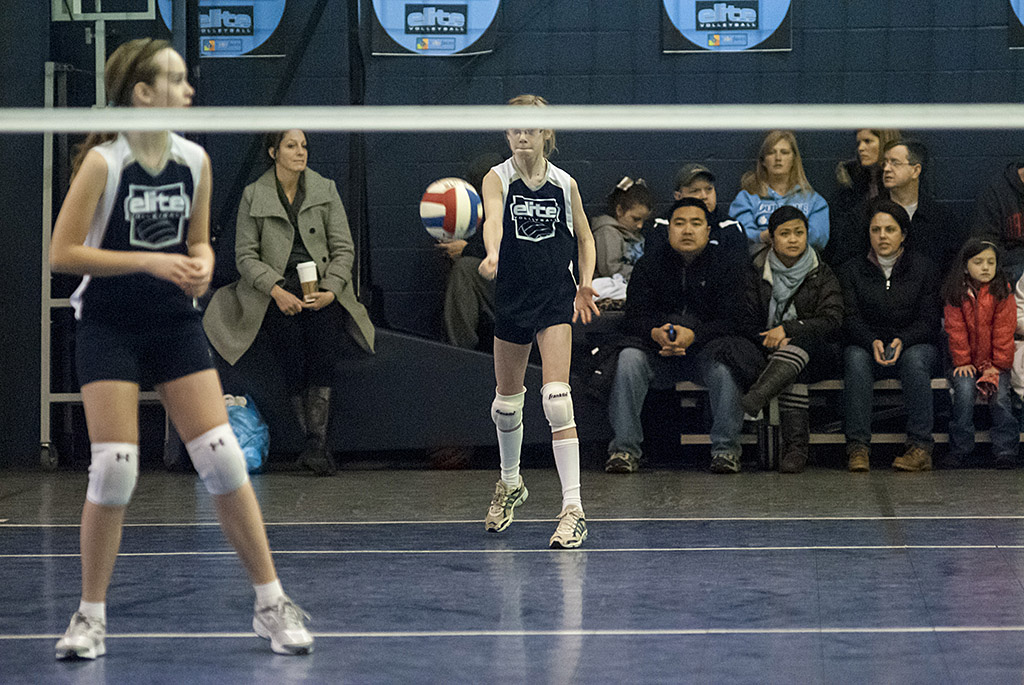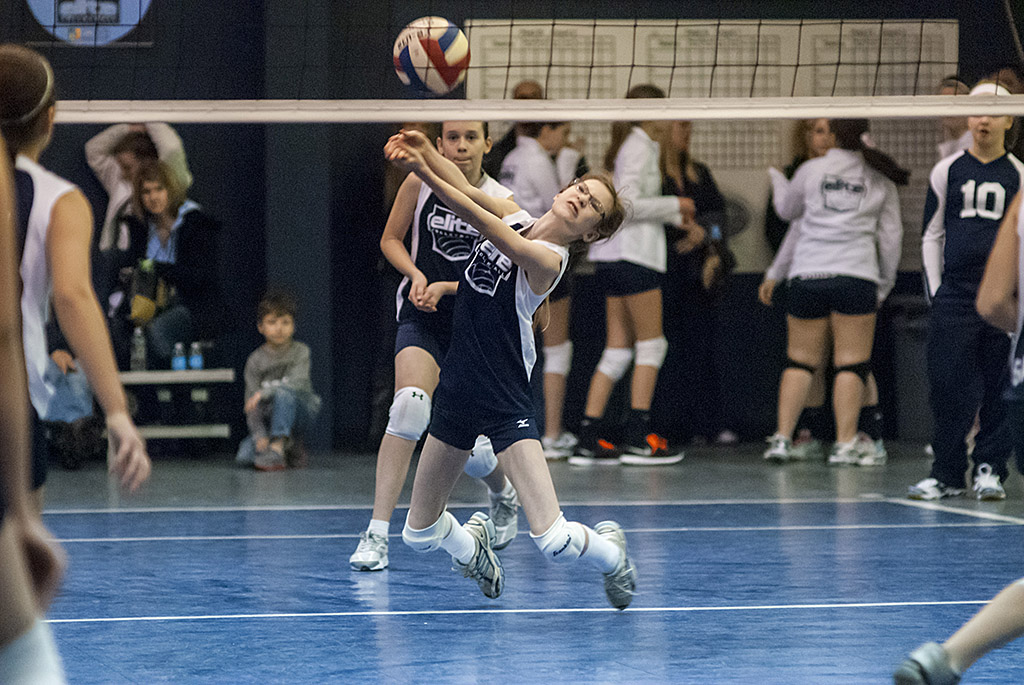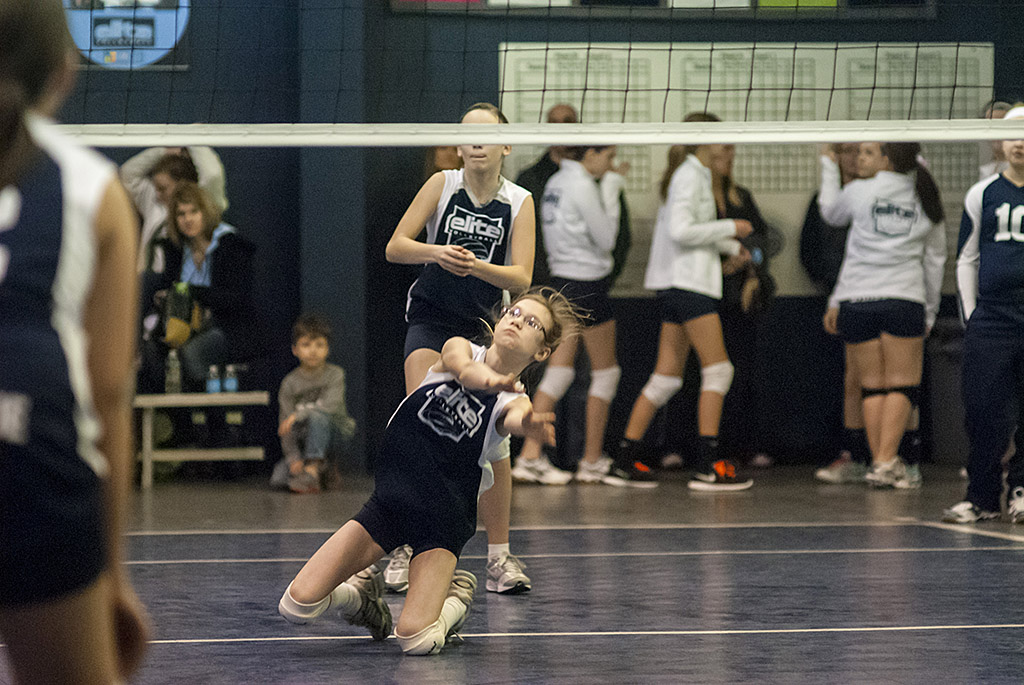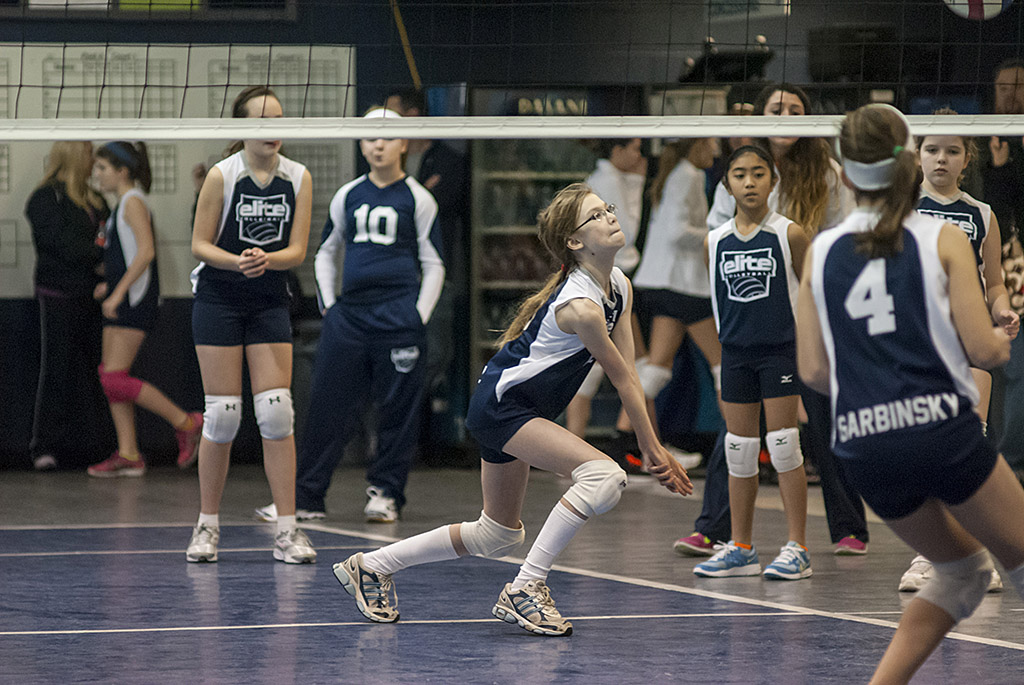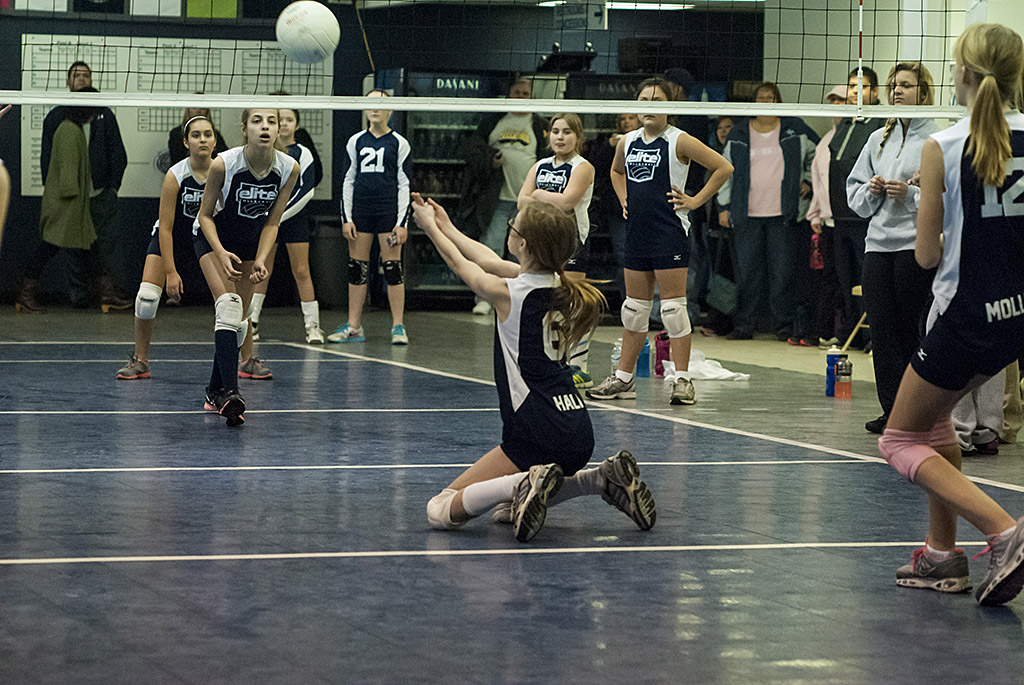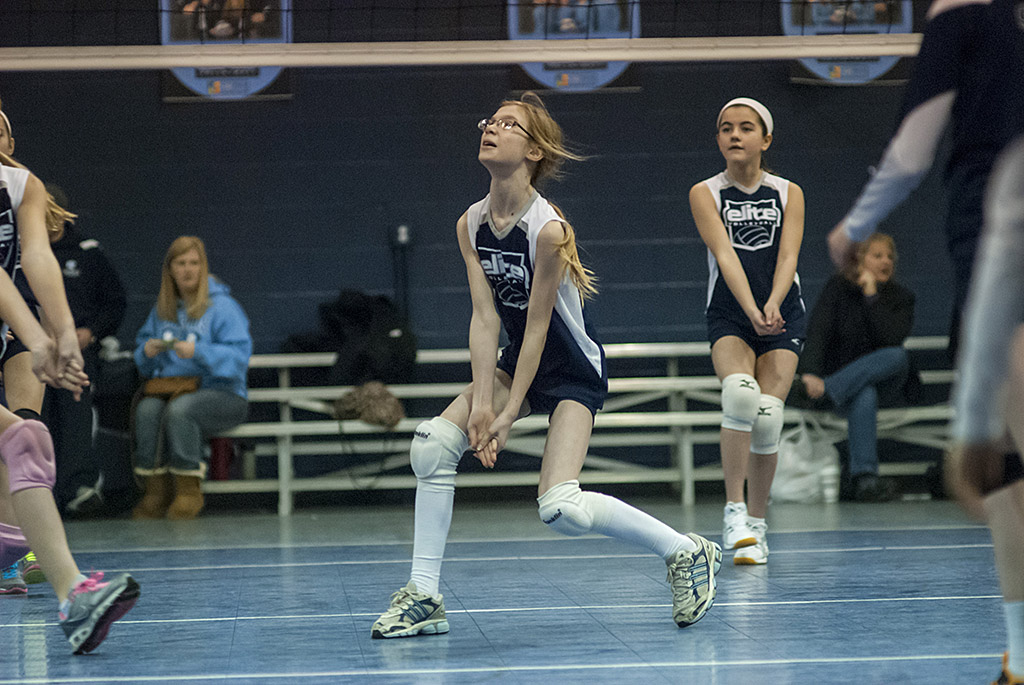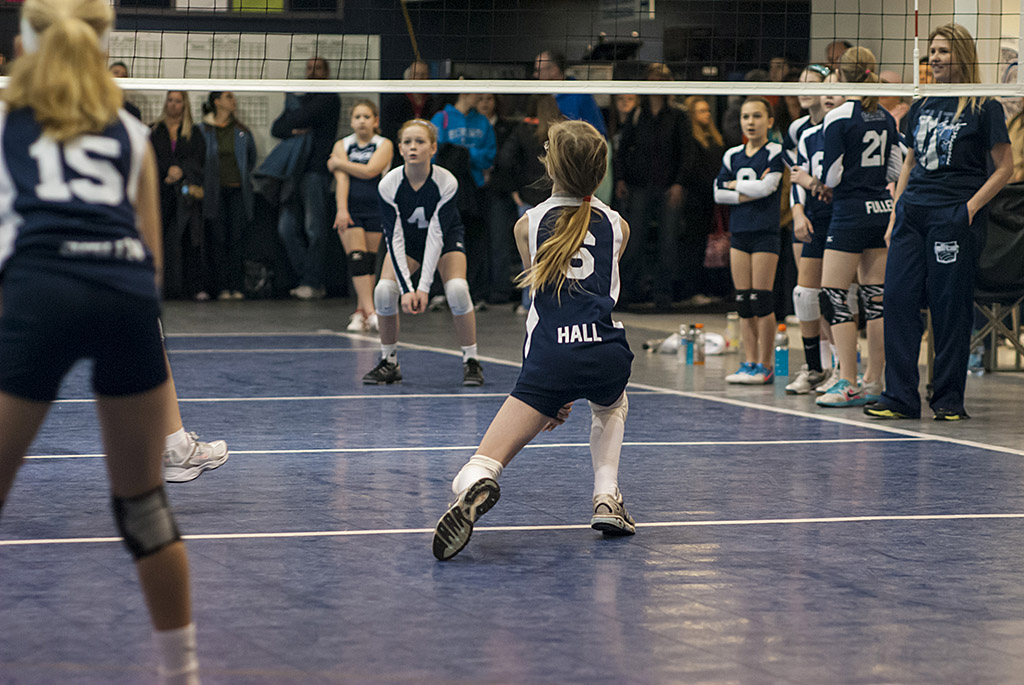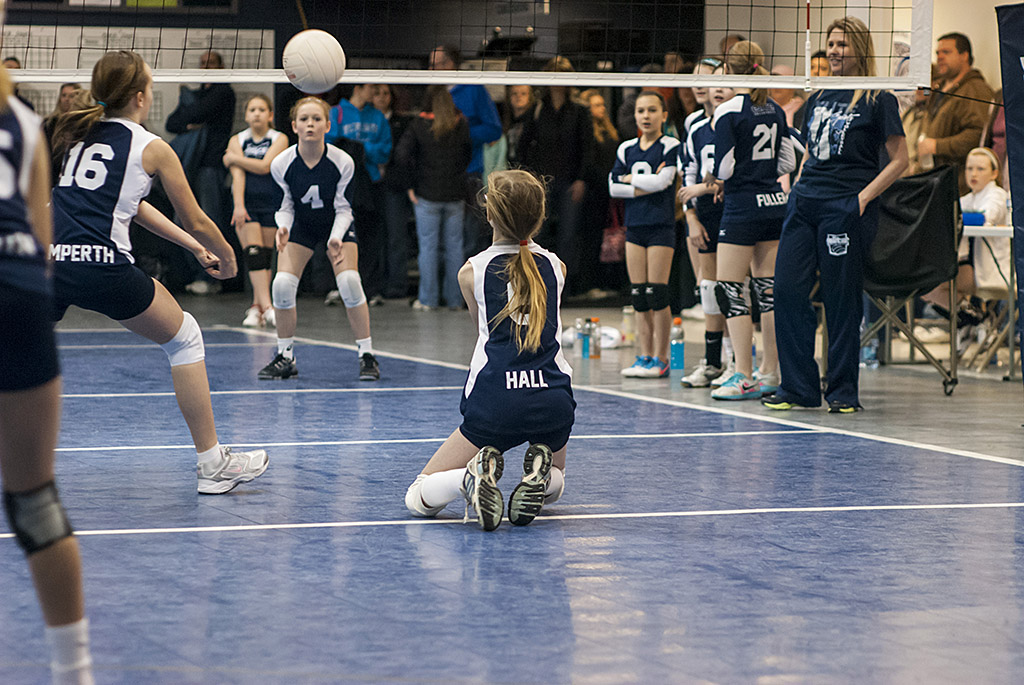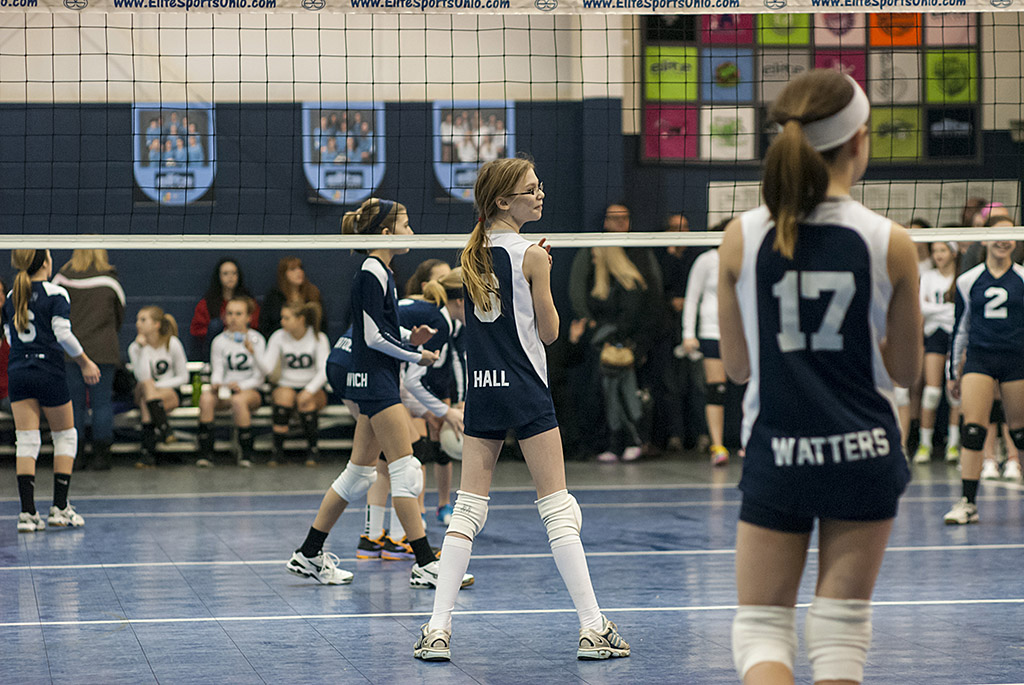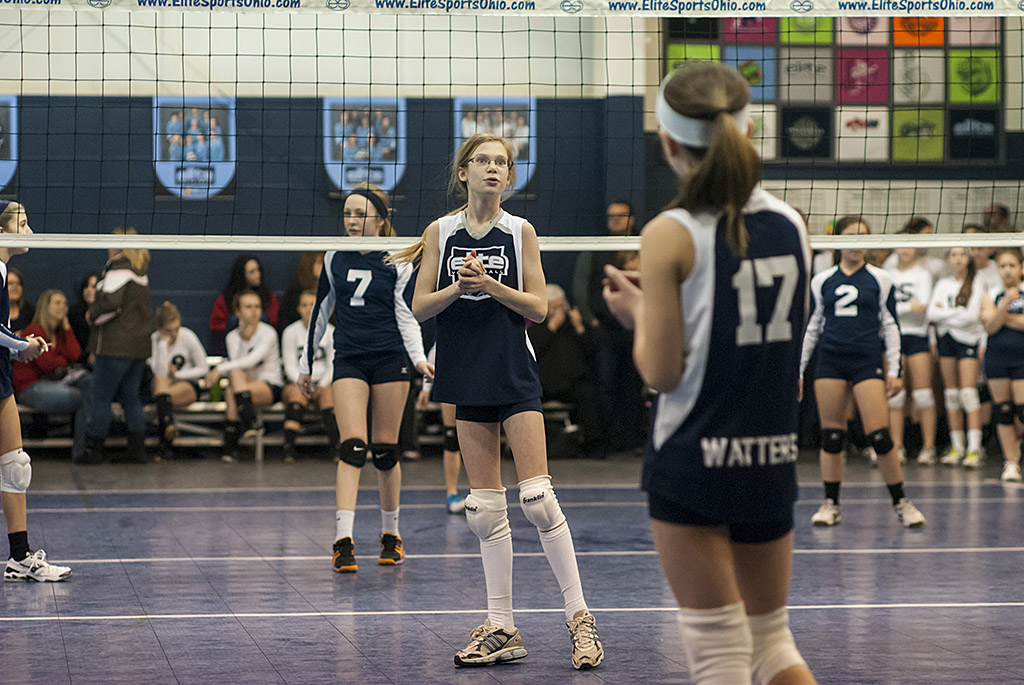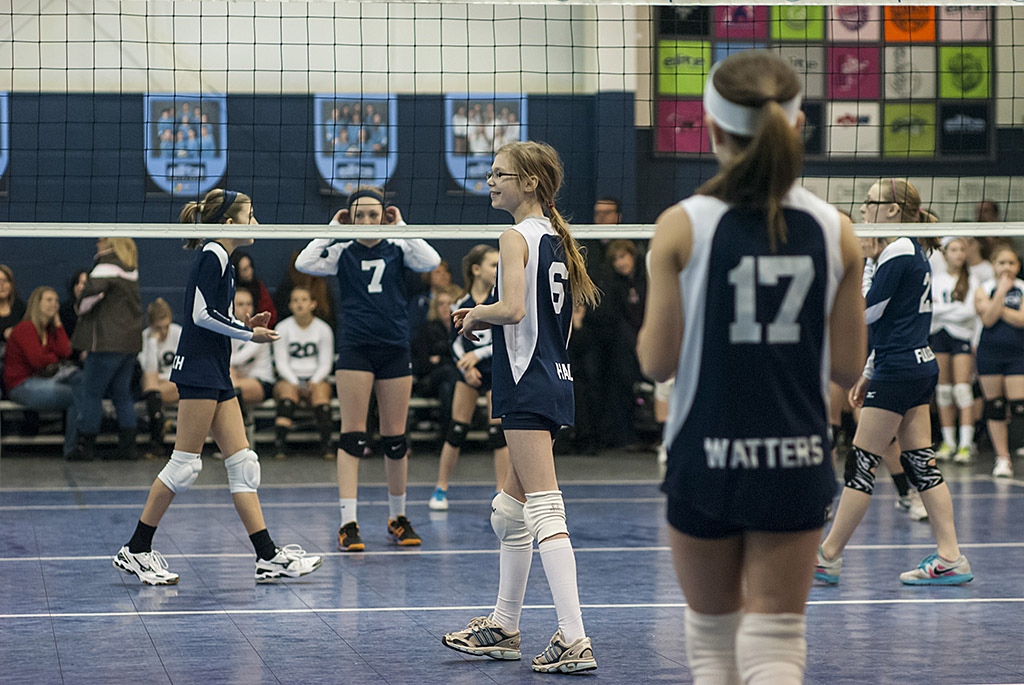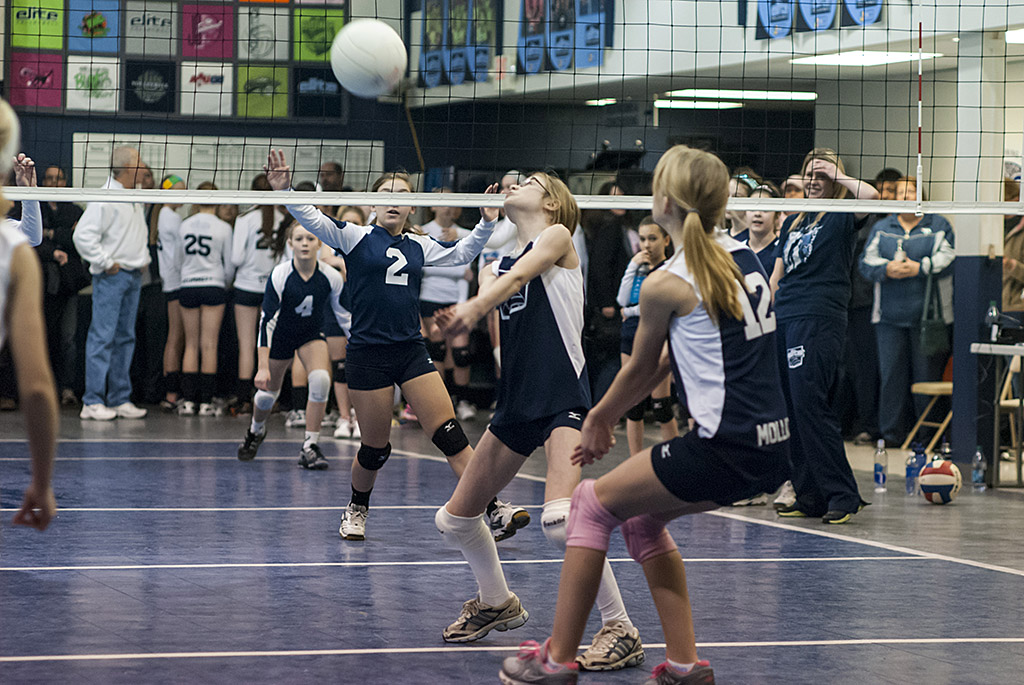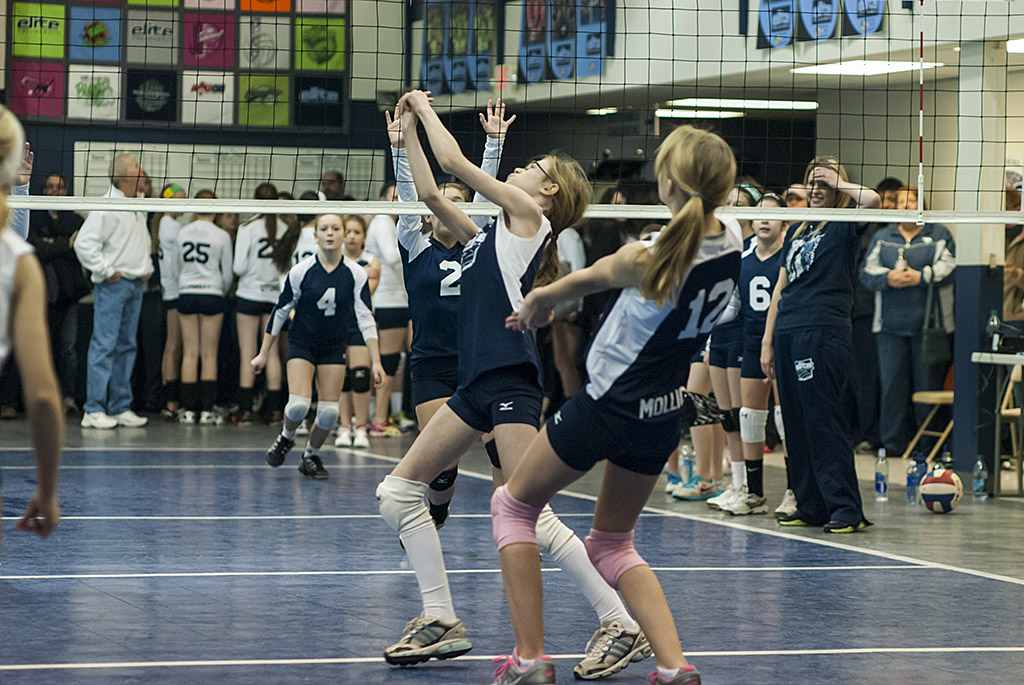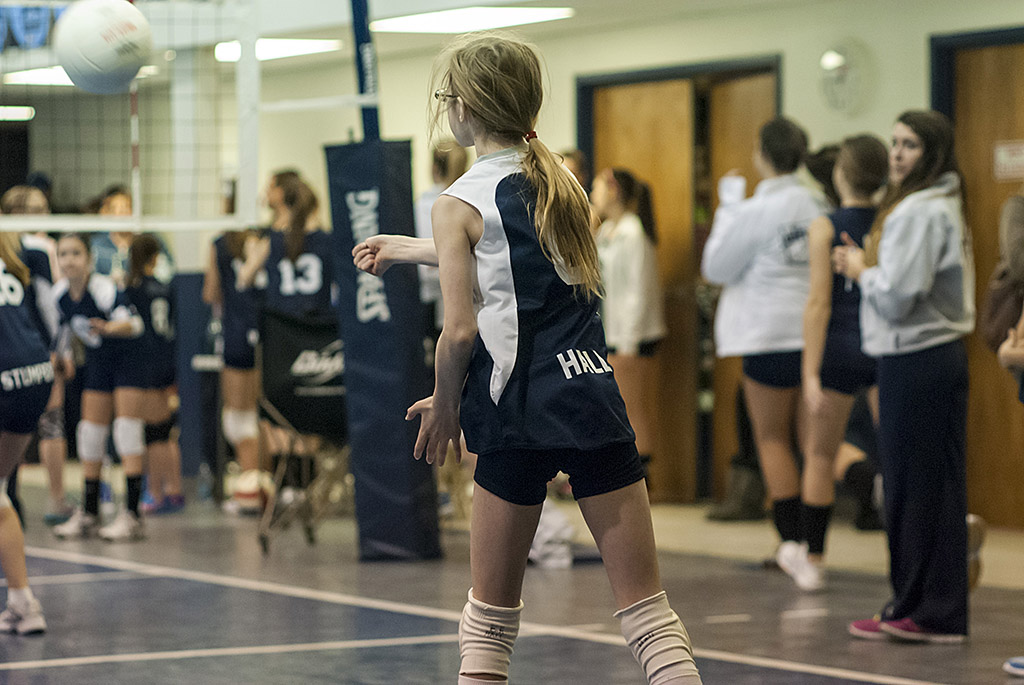 1-13-2013 ~ Blog # 497
(David)
It's been a very warm week. On Monday and Tuesday I was cross country skiing, and then everything melted. Yesterday and today it was nearly 60. After launching rockets with Svea in the morning yesterday, I got on my road bike for the first time in over a month. Today we went for a hike at Mogadore Reservoir. We think we saw a golden eagle. Joan got a shot of it, but 200mm wasn't enough zoom to make out fine details. After looking online at photos of golden eagles and other Ohio birds, we didn't see any other large birds we thought it could be.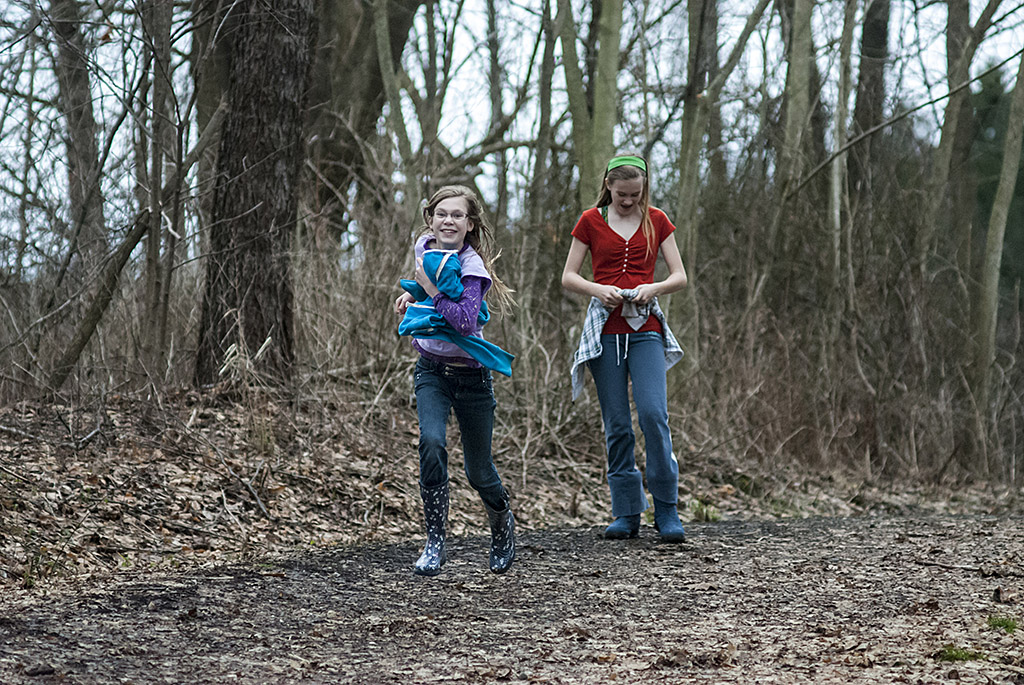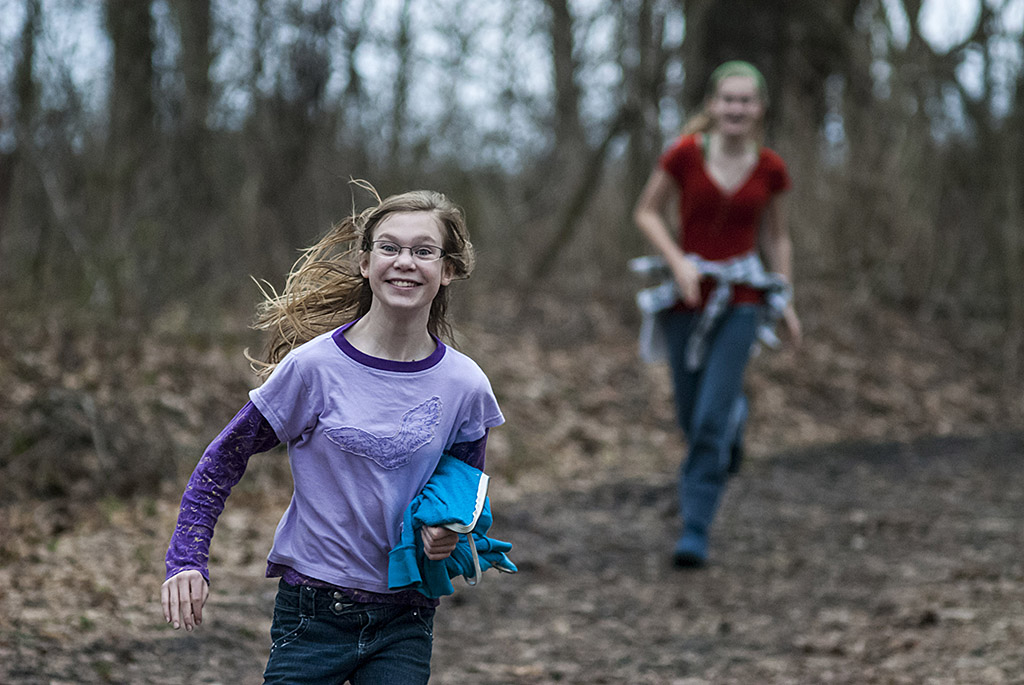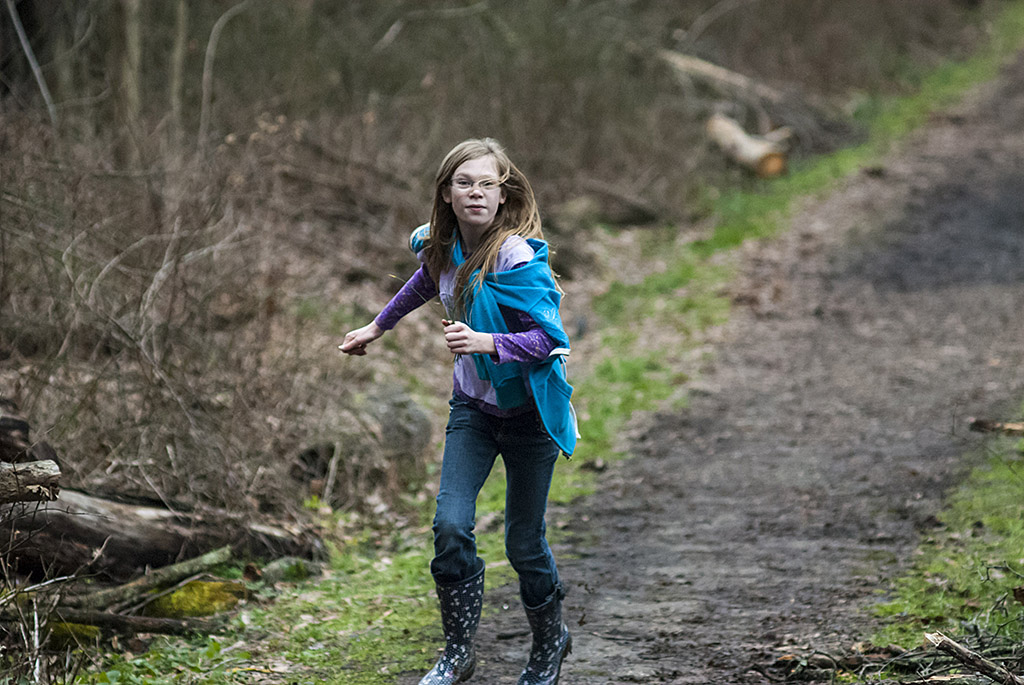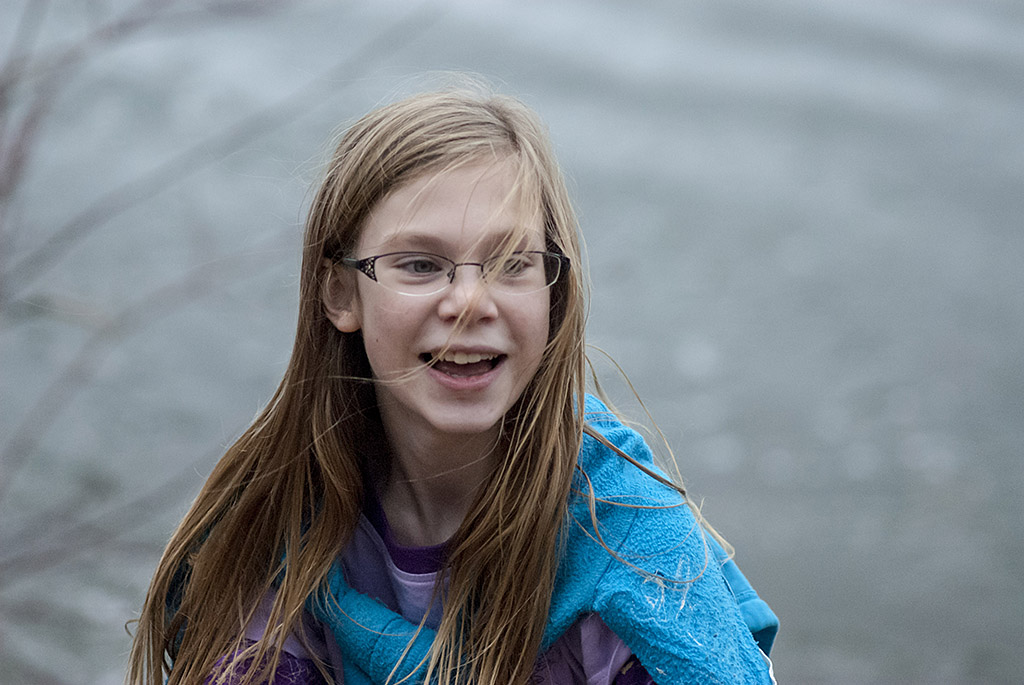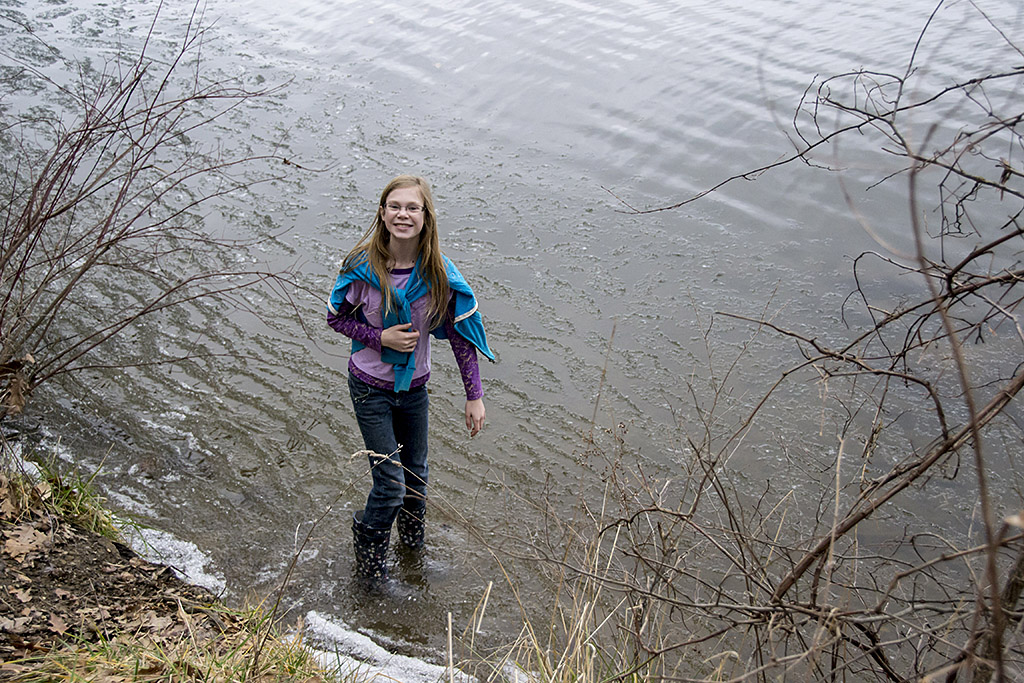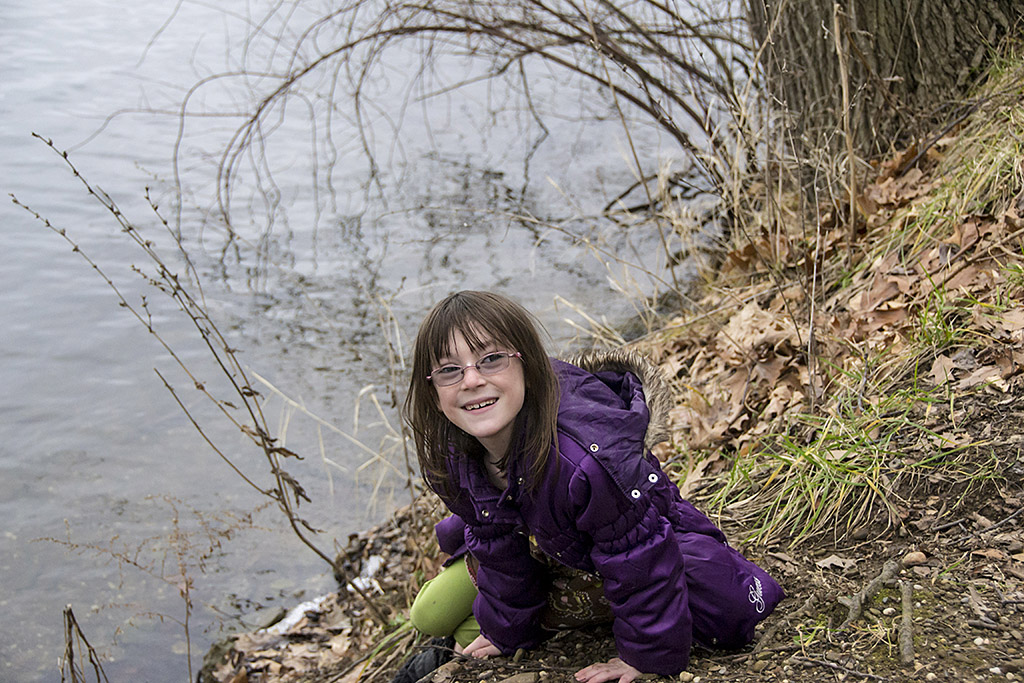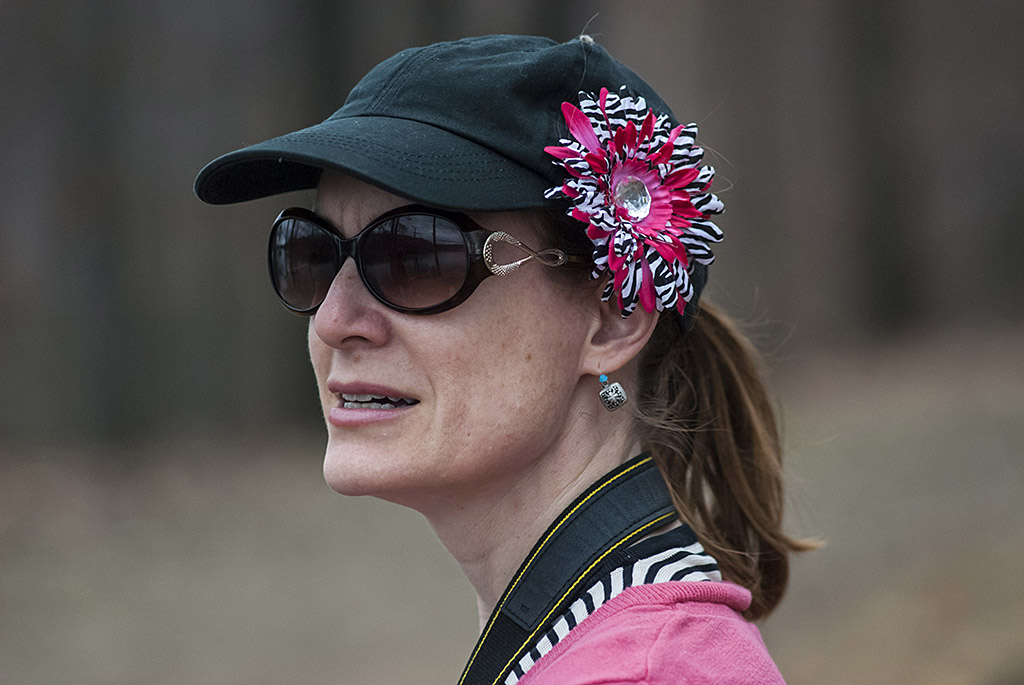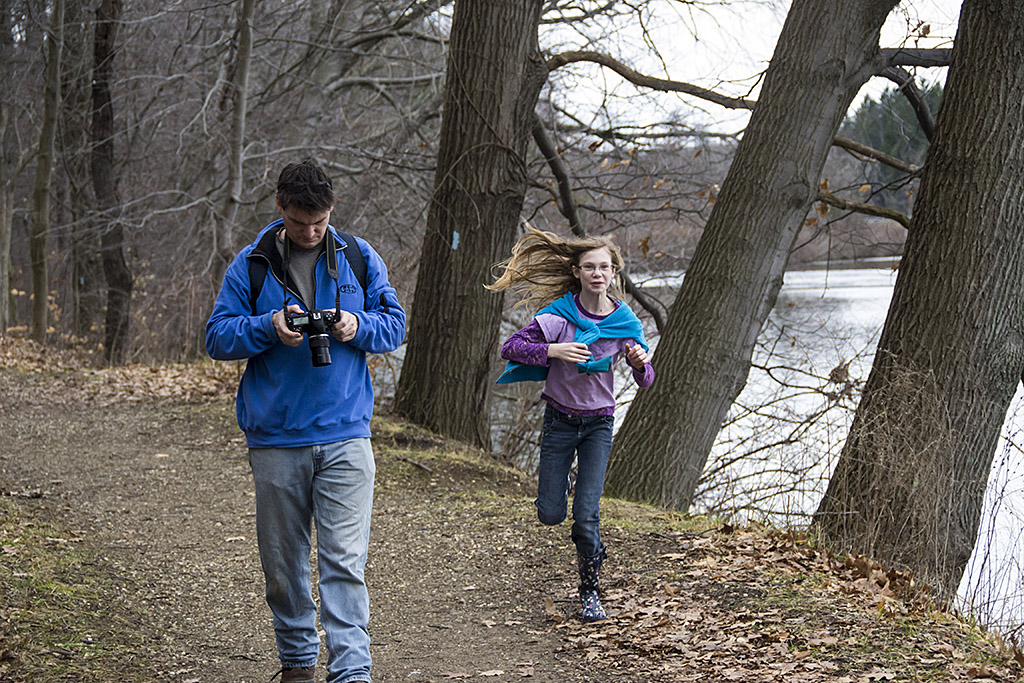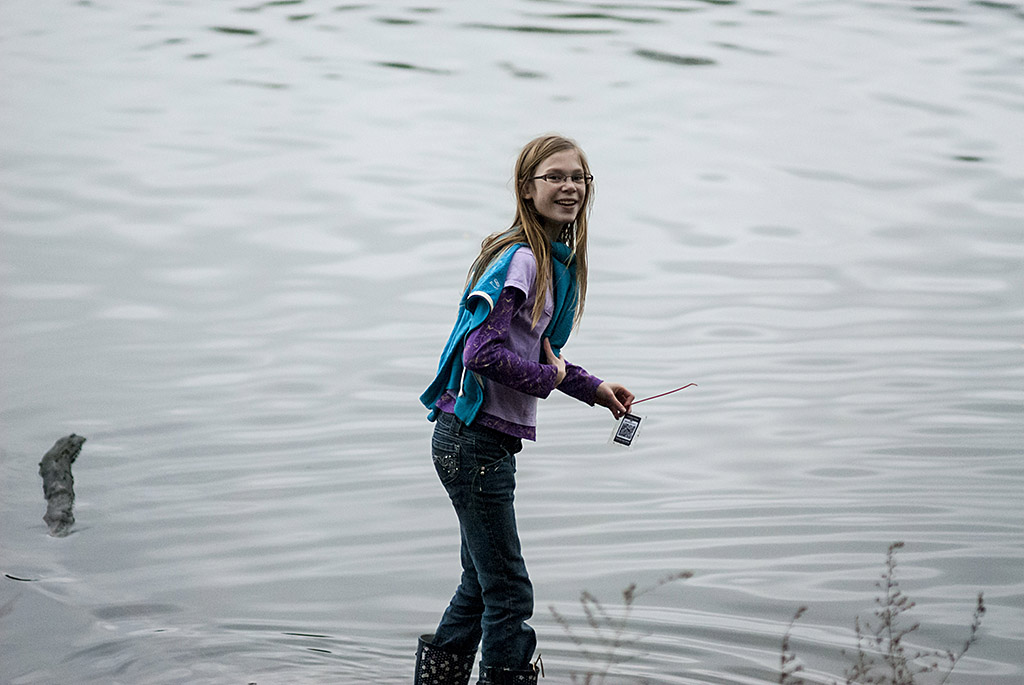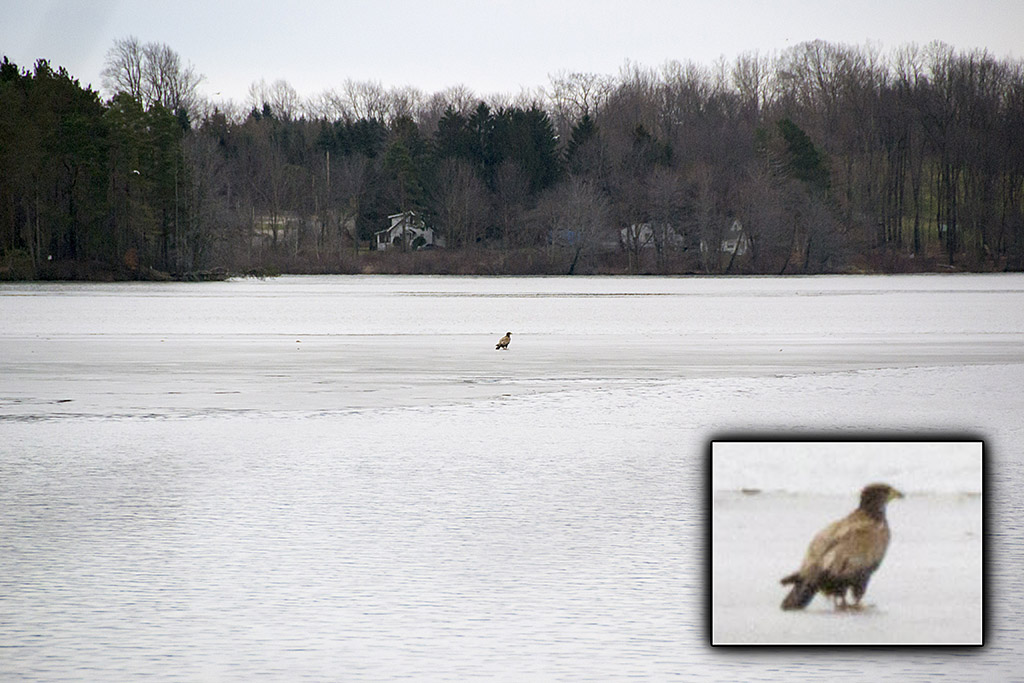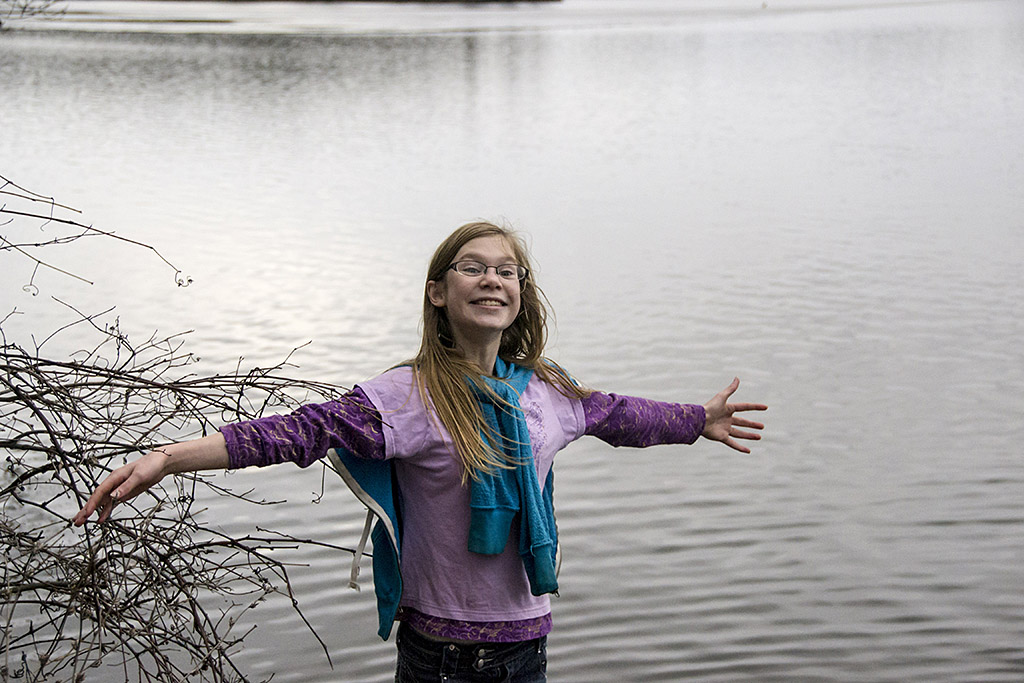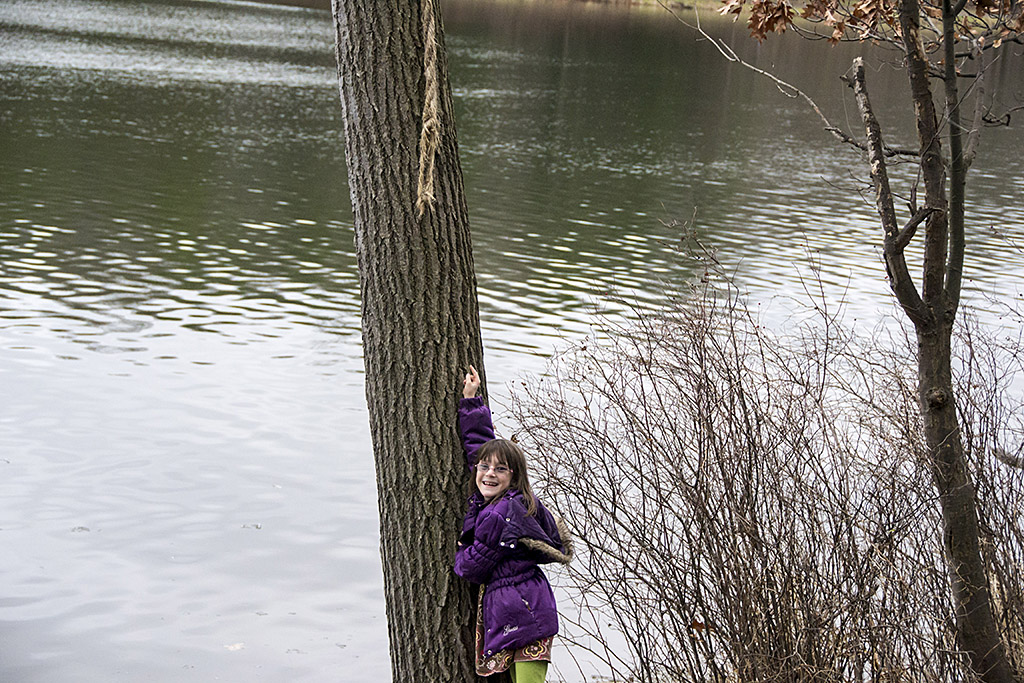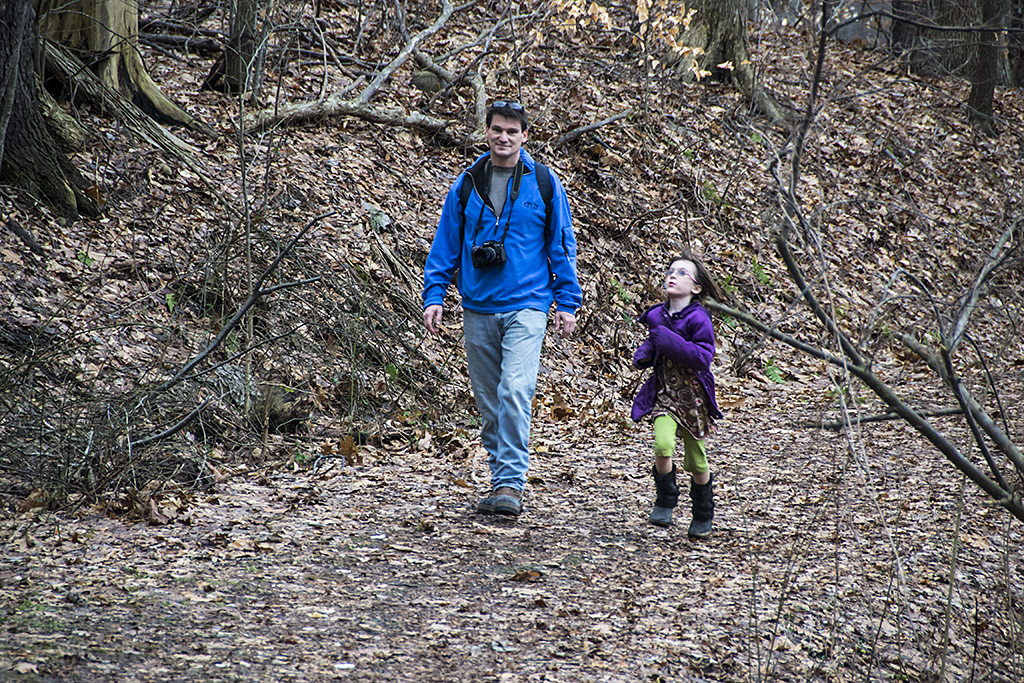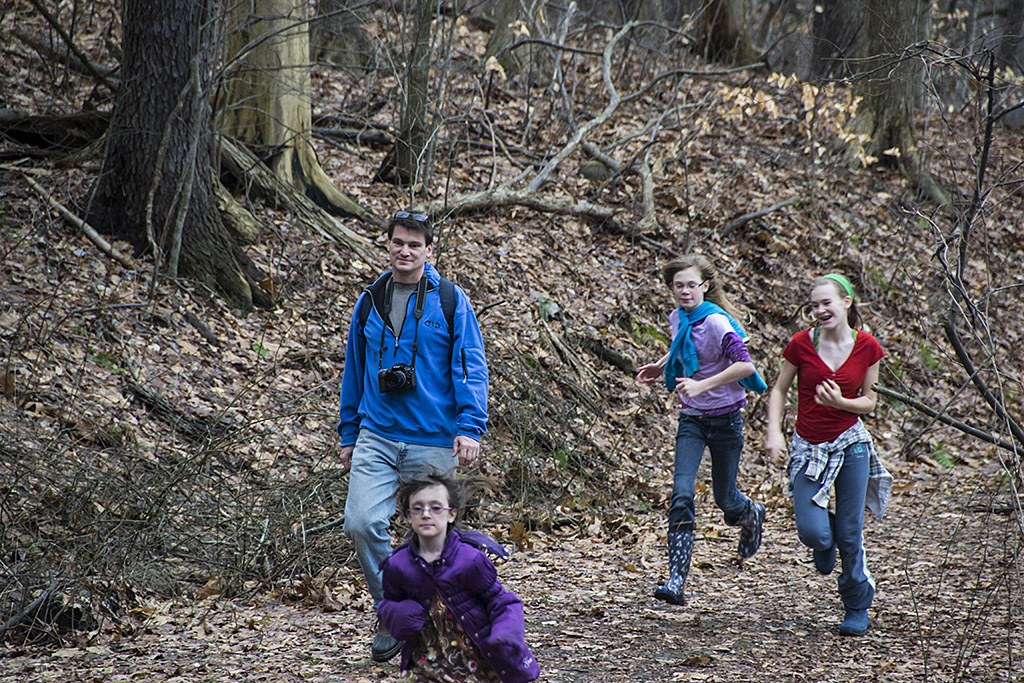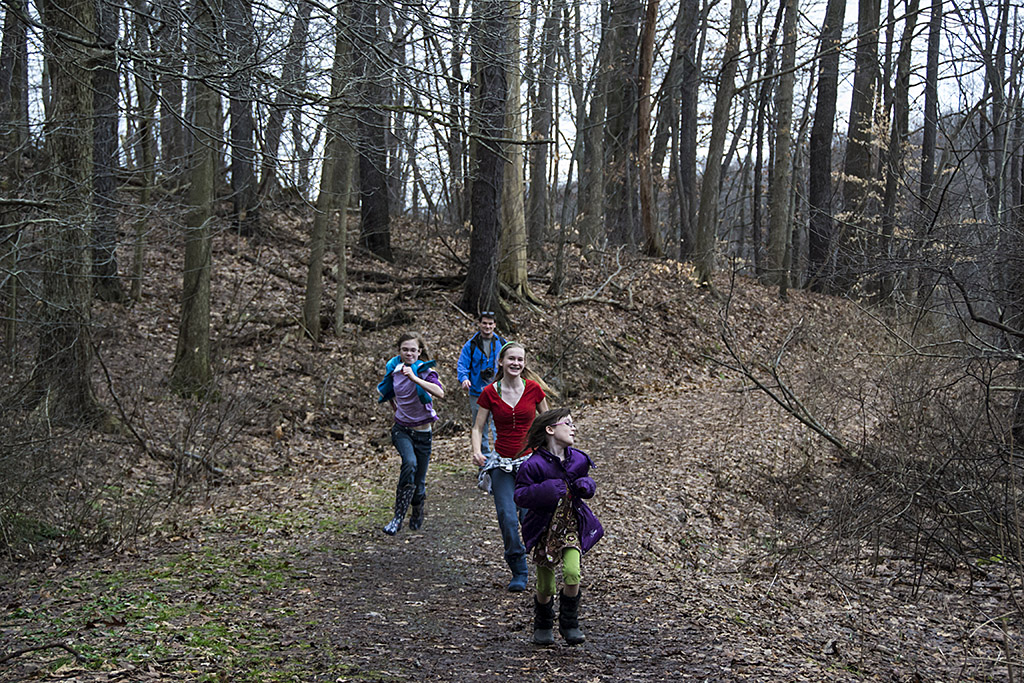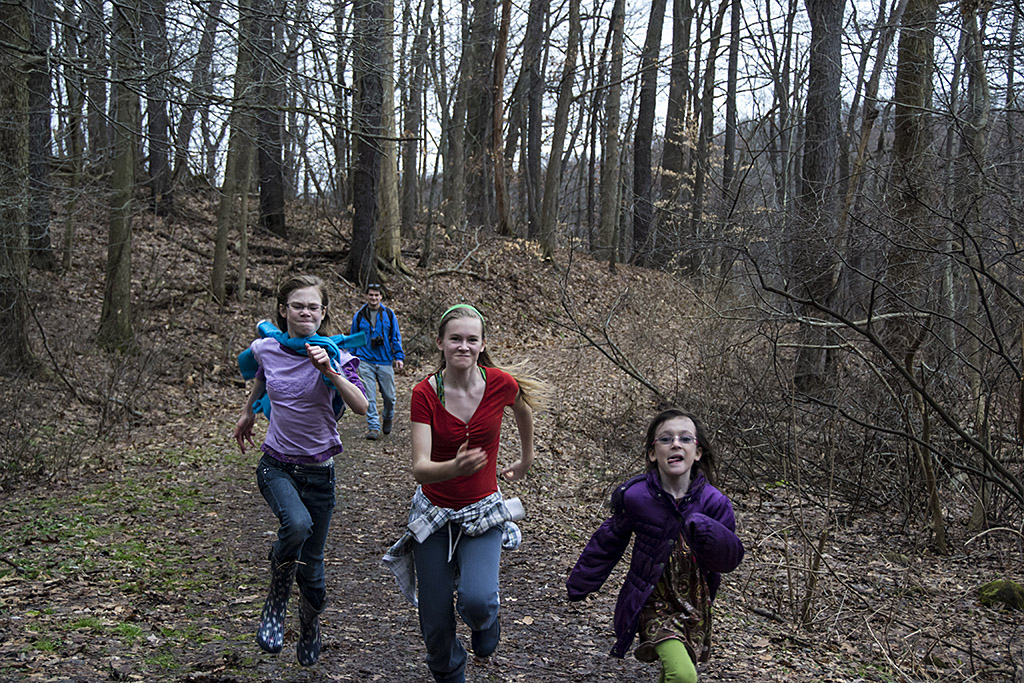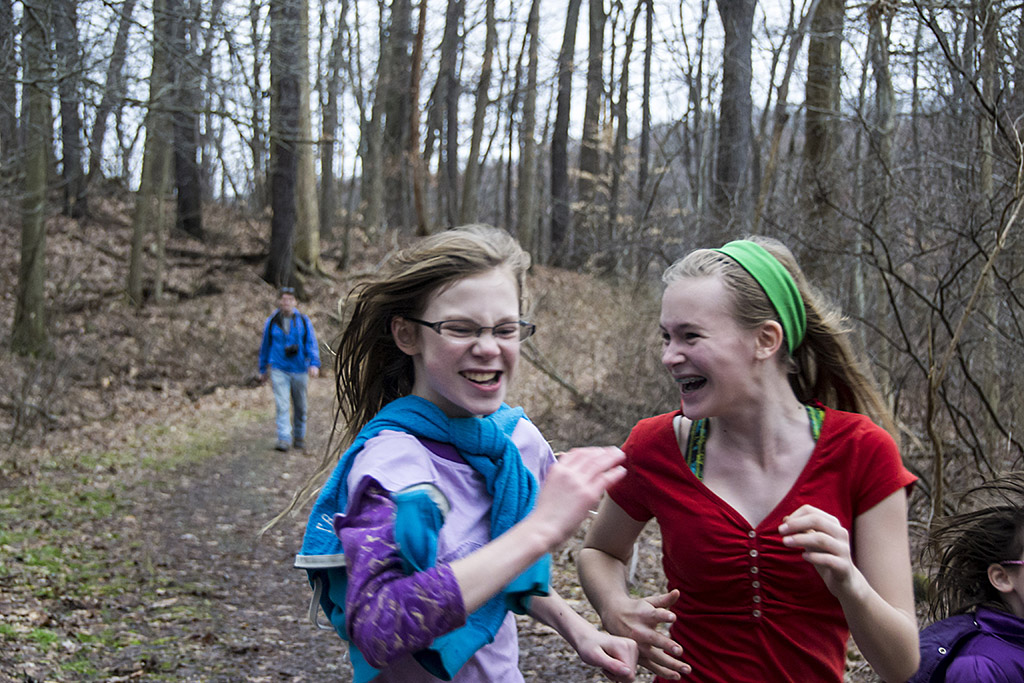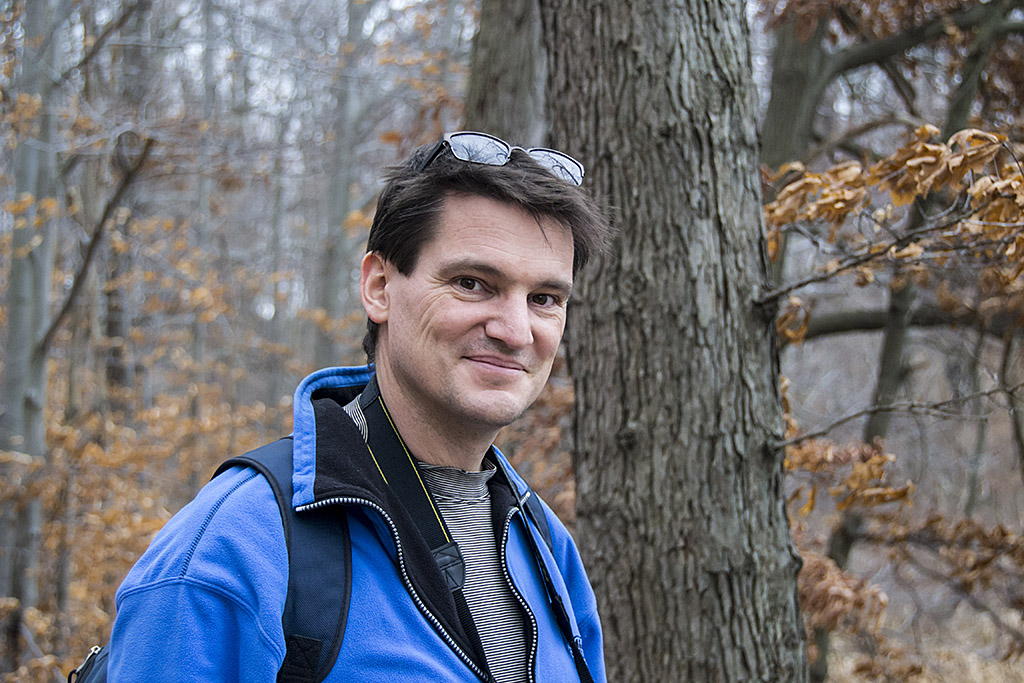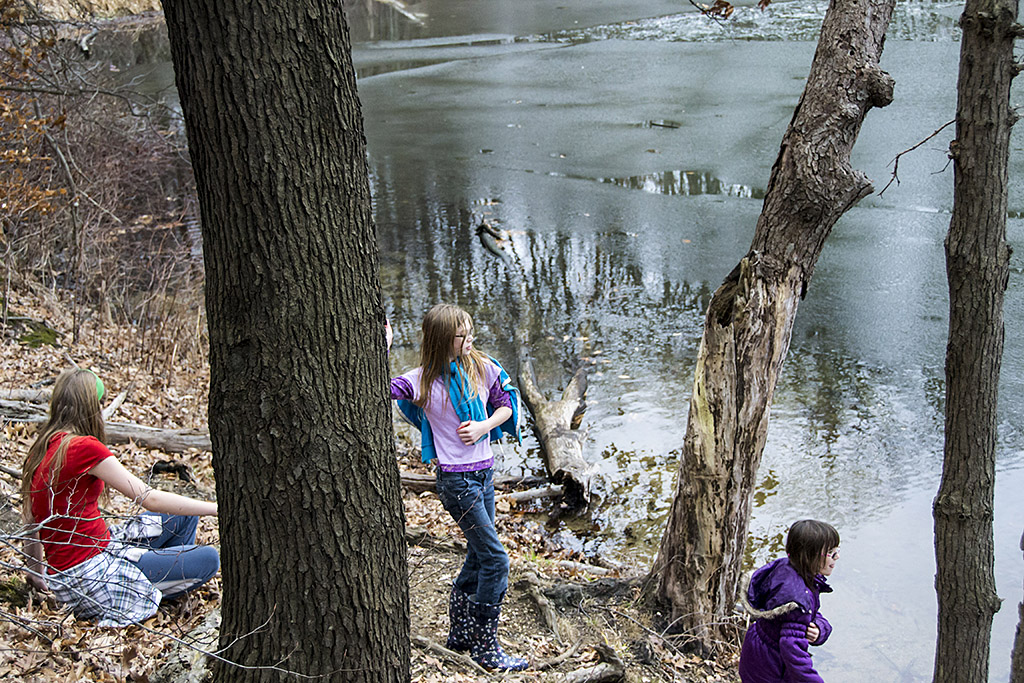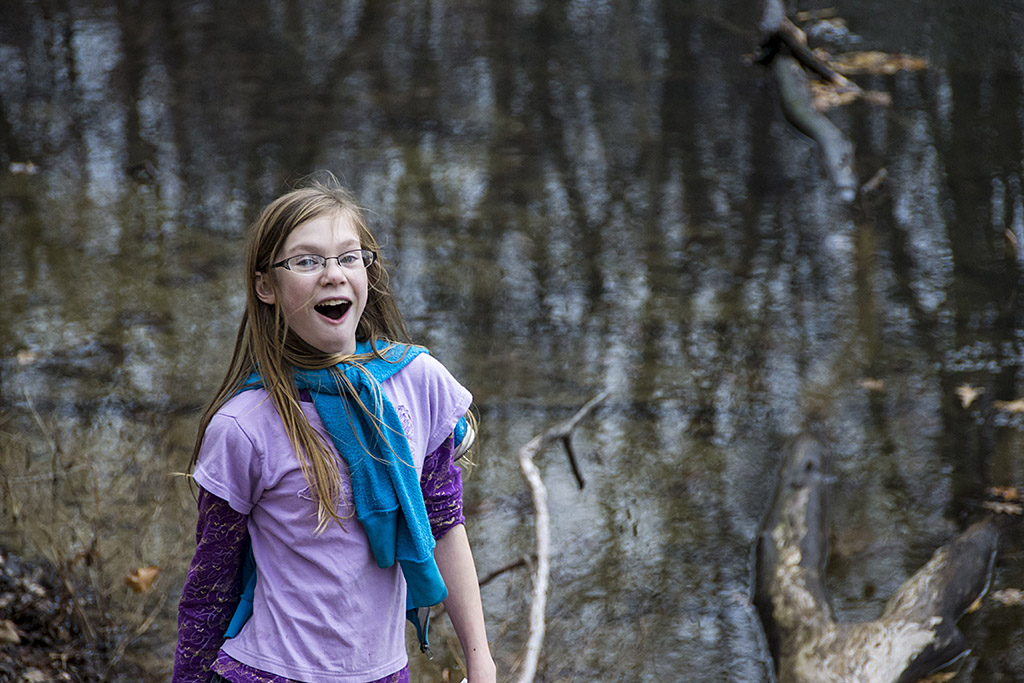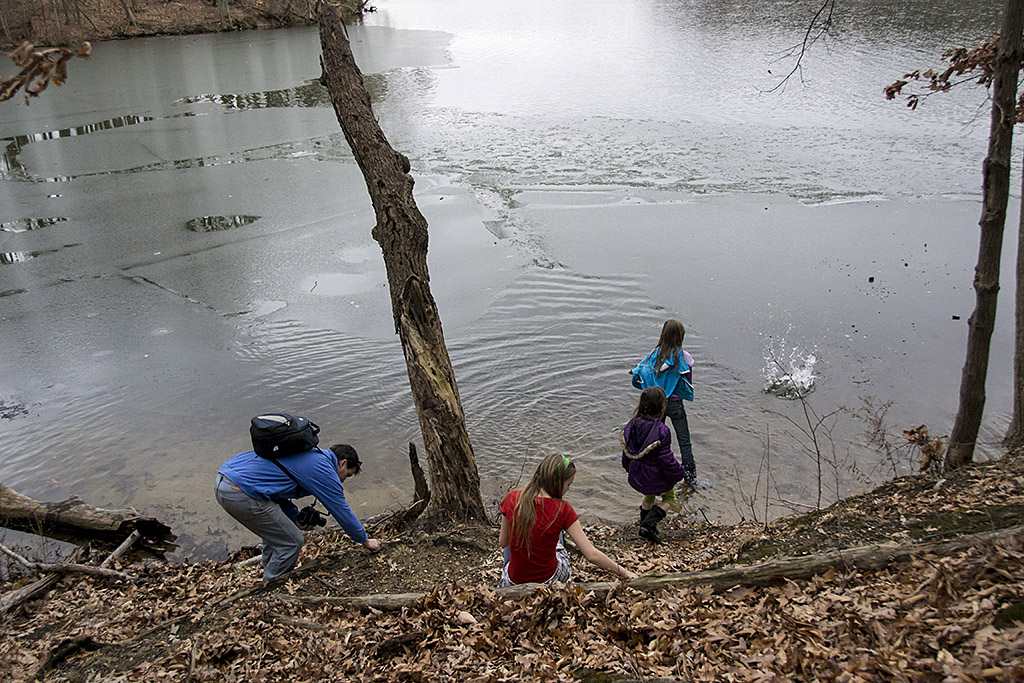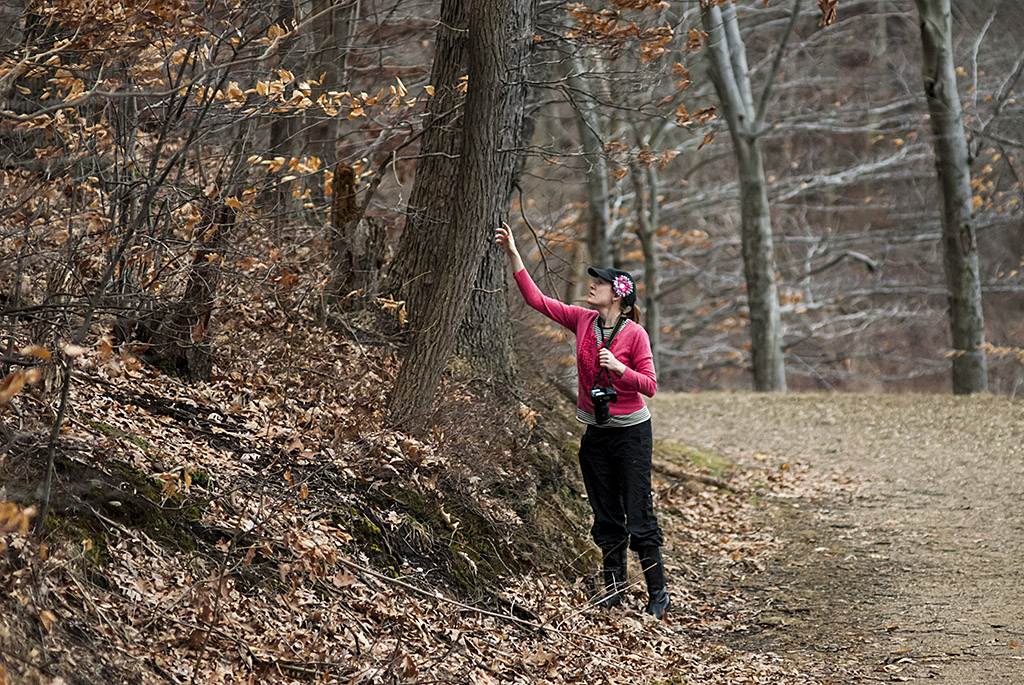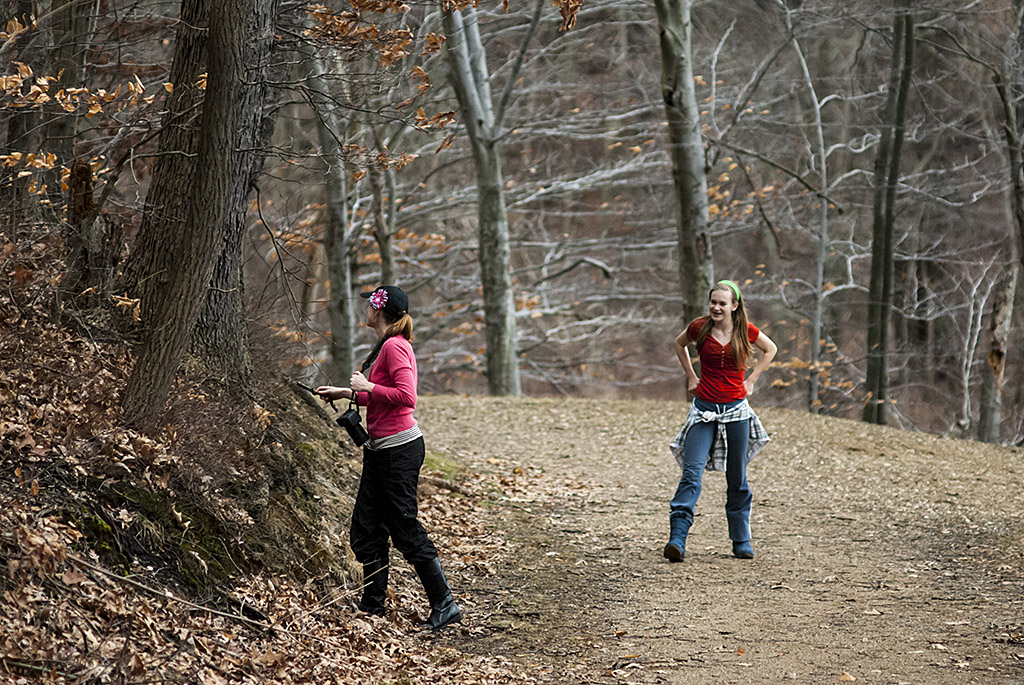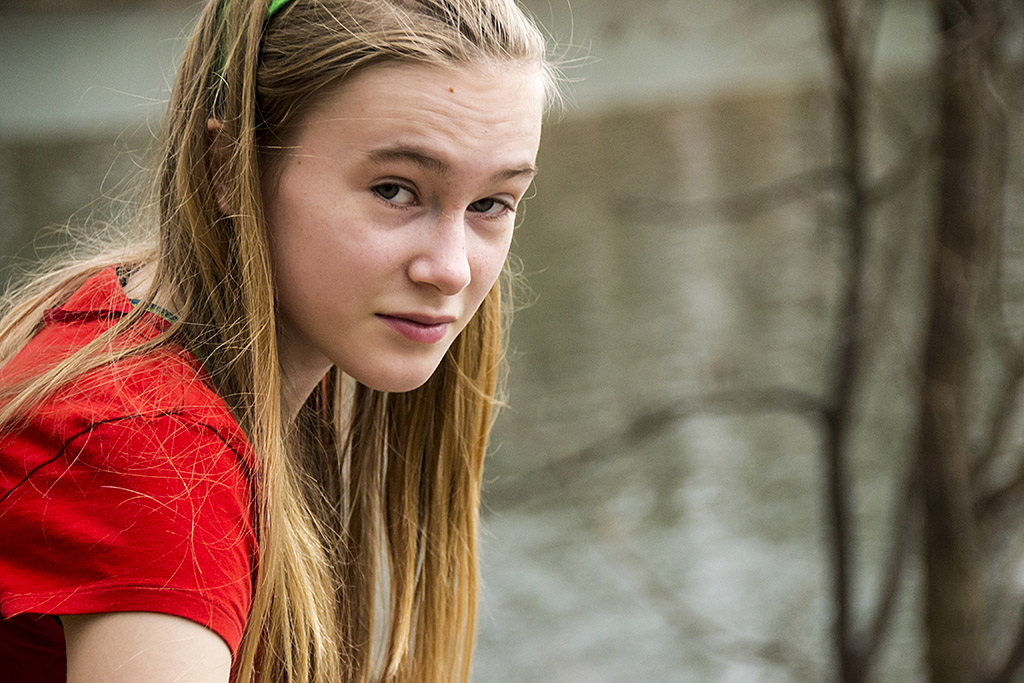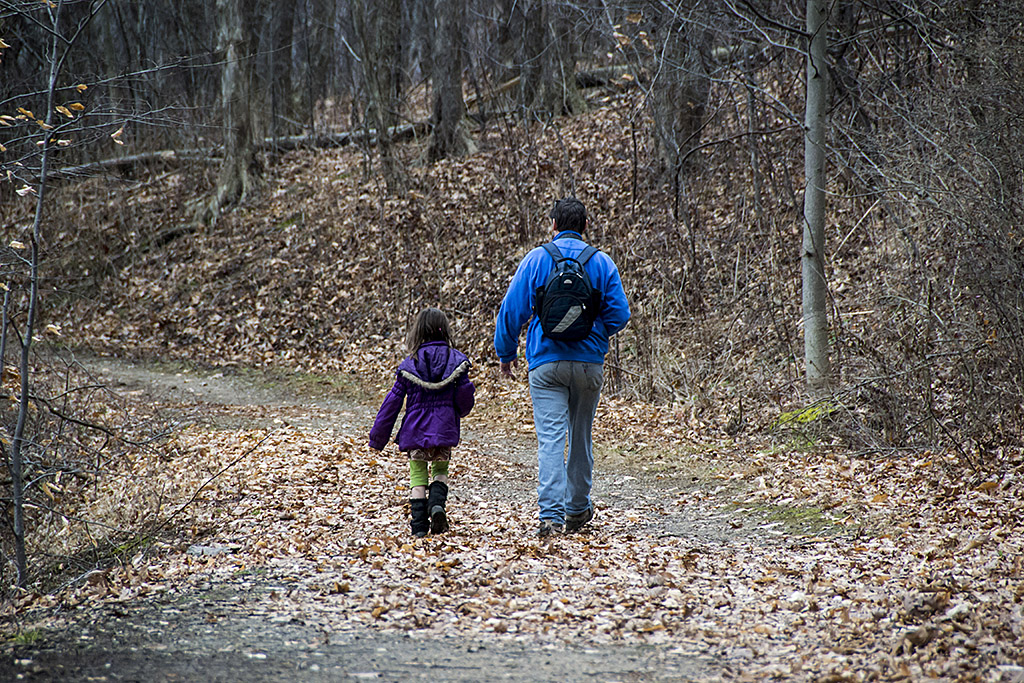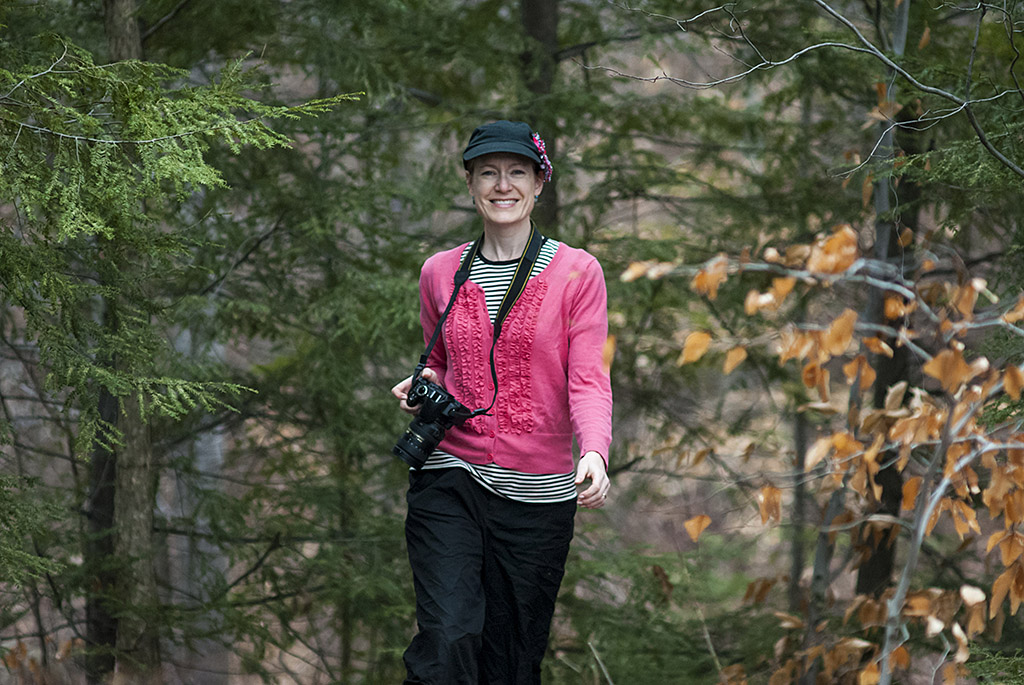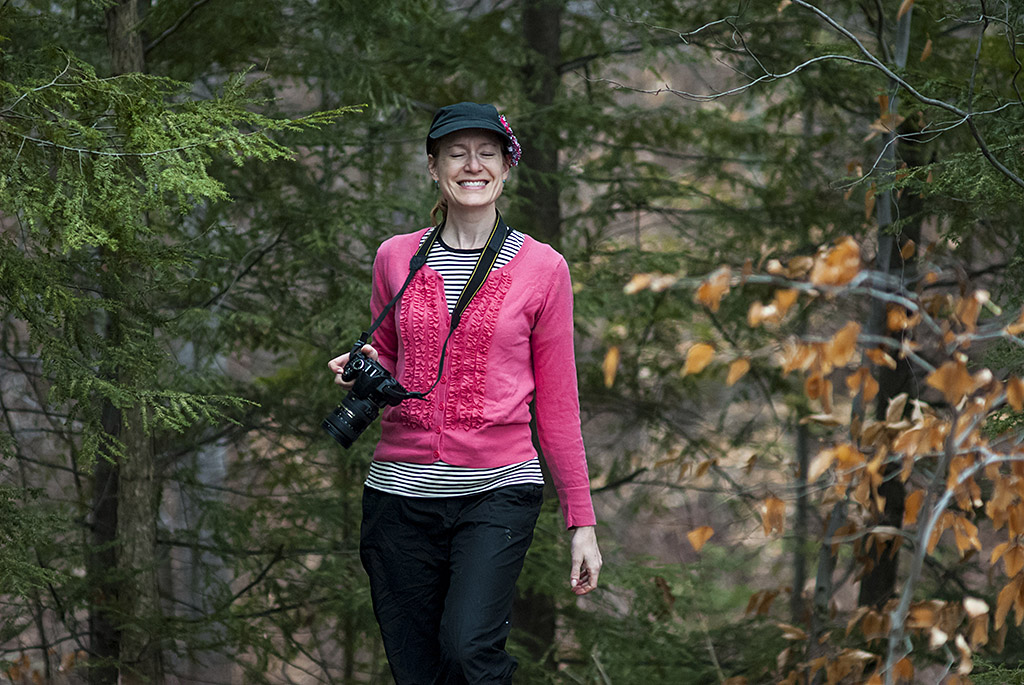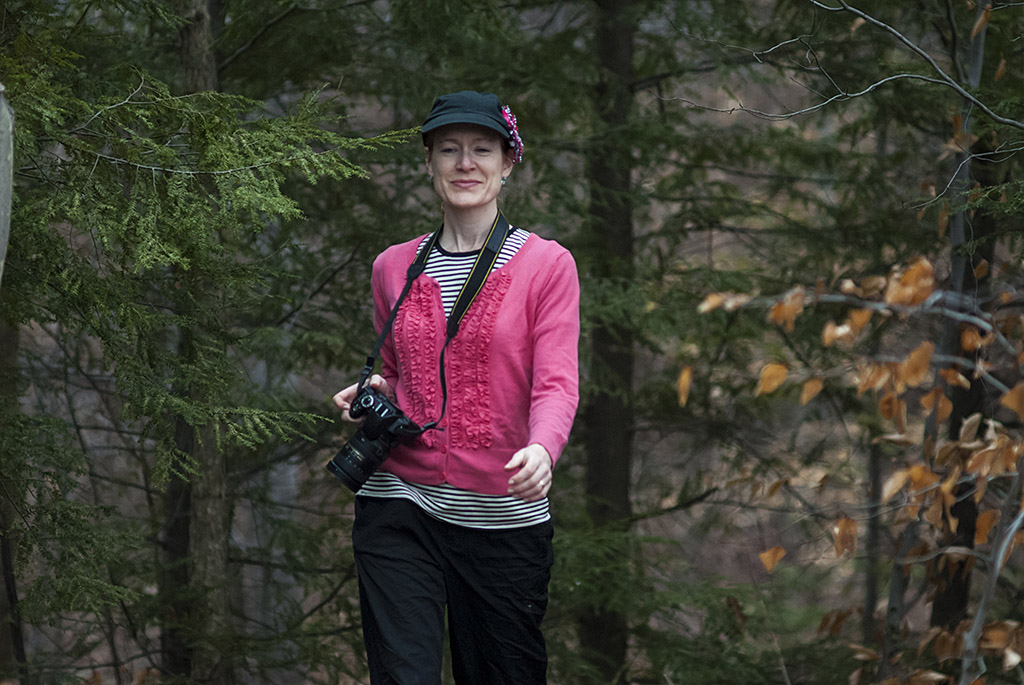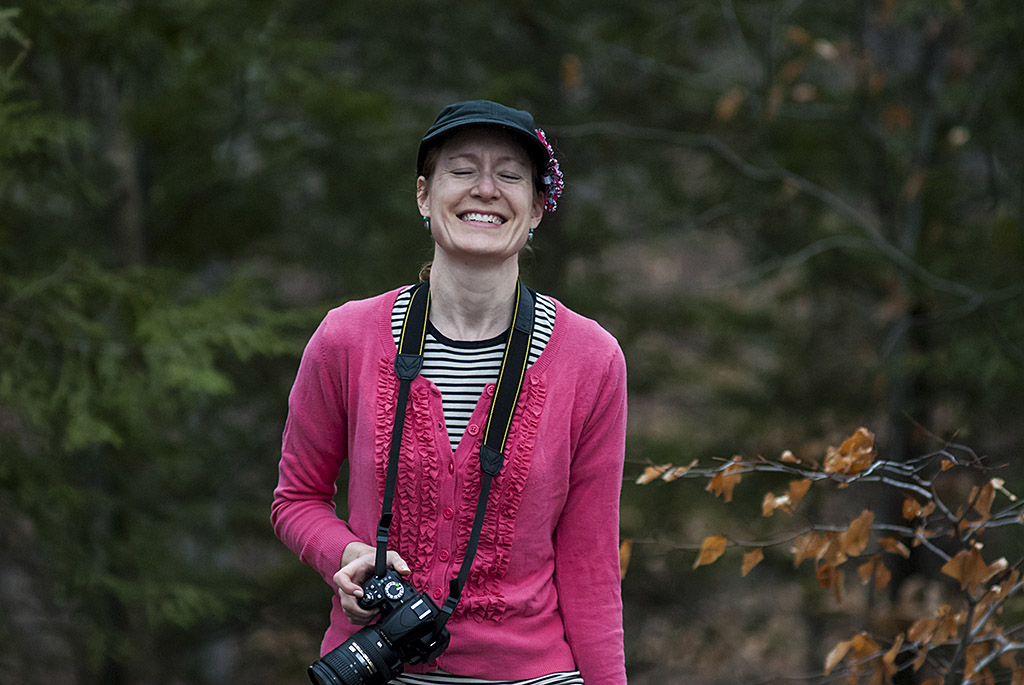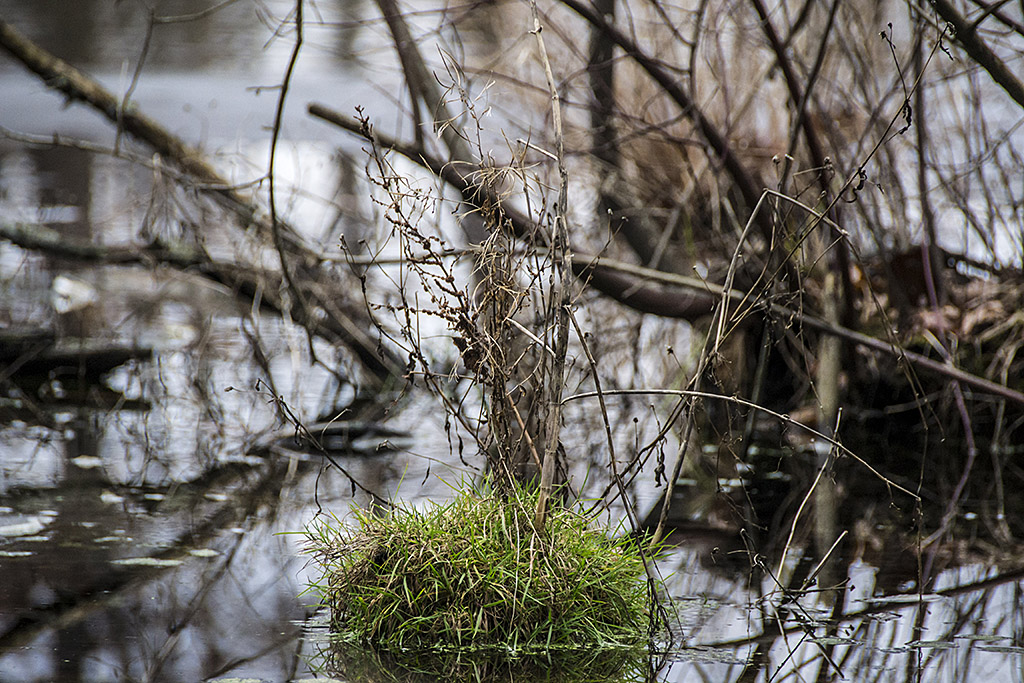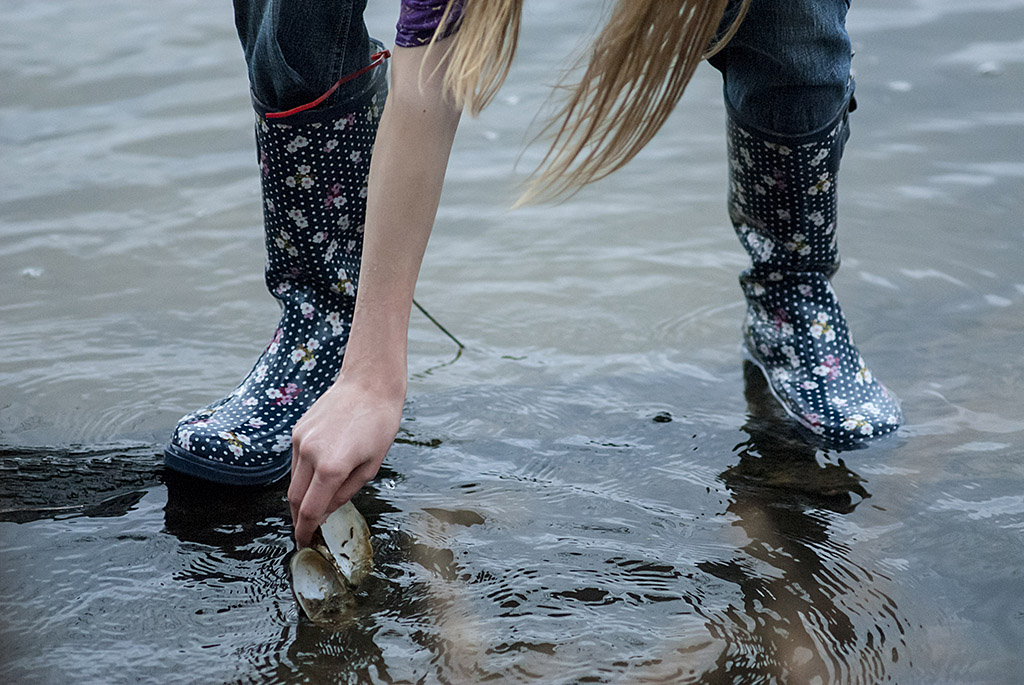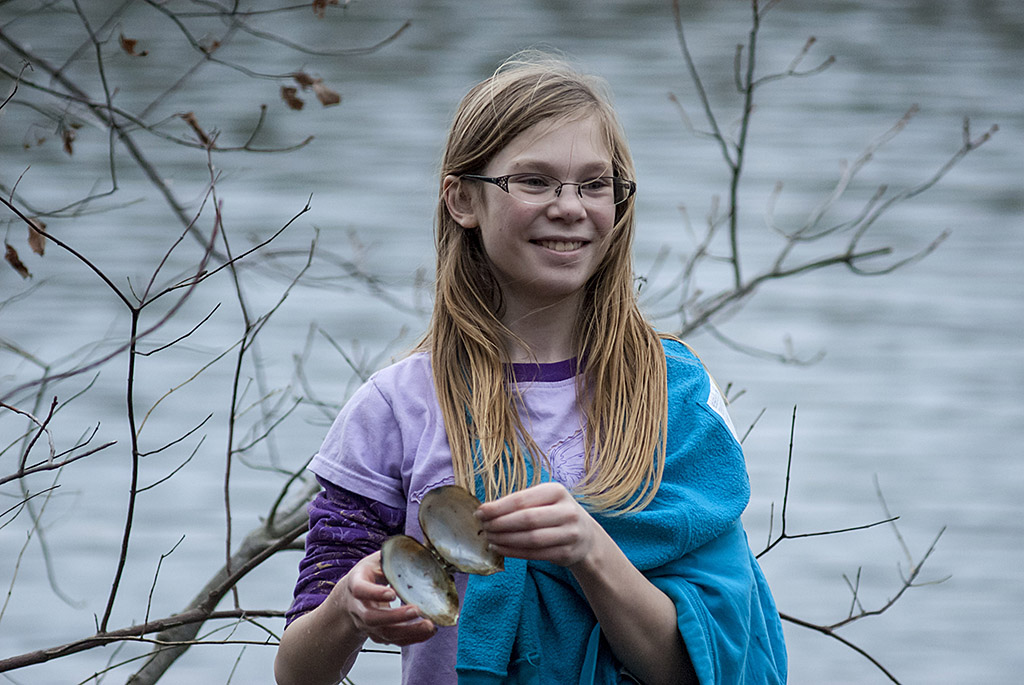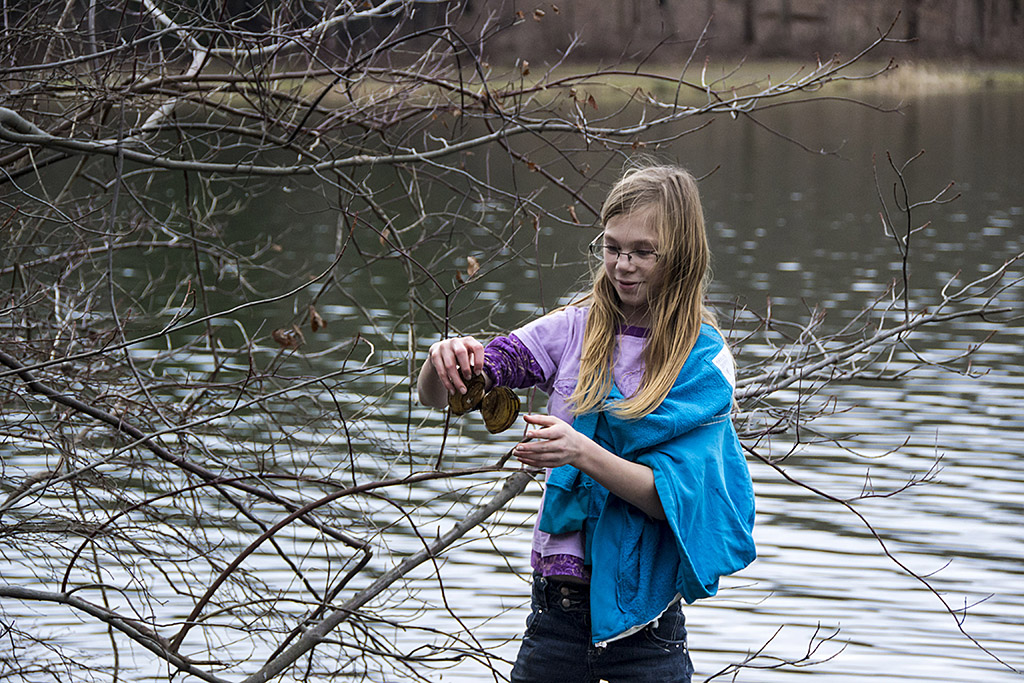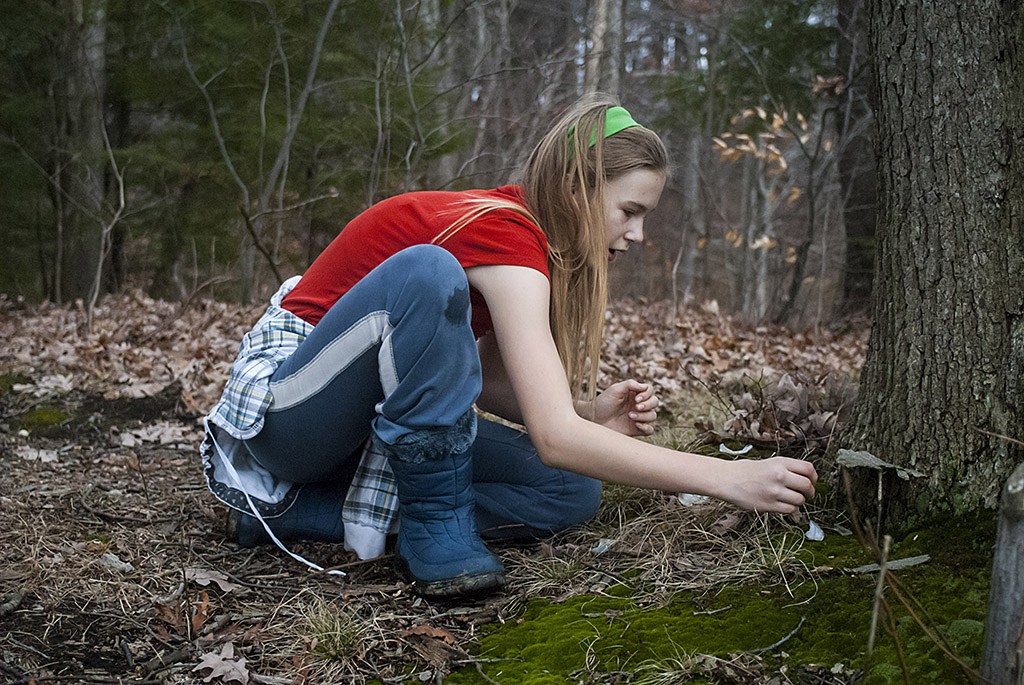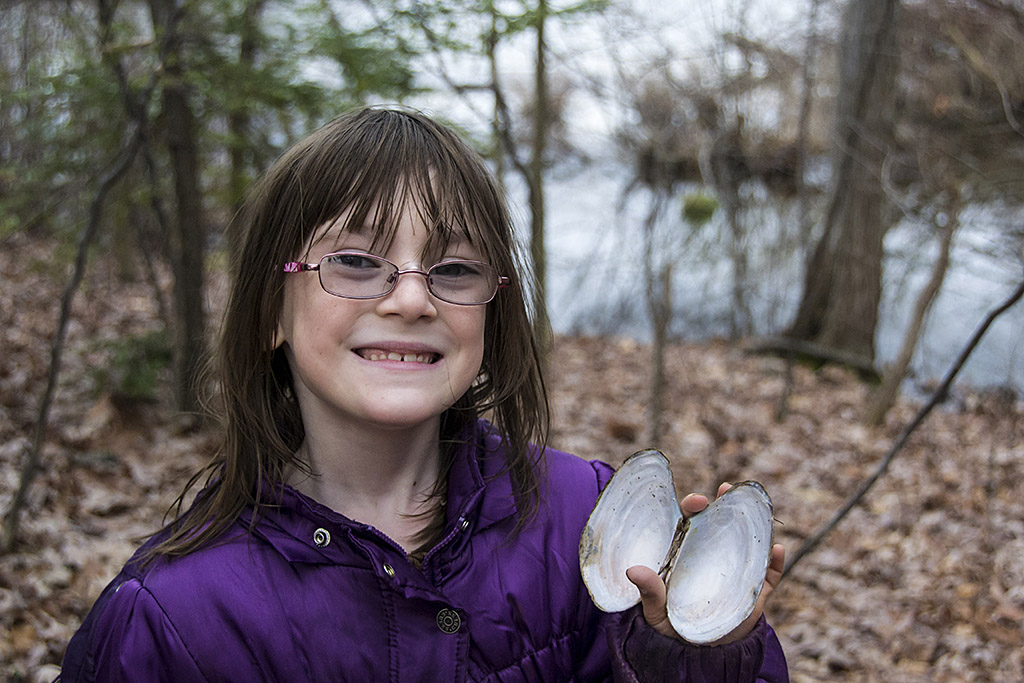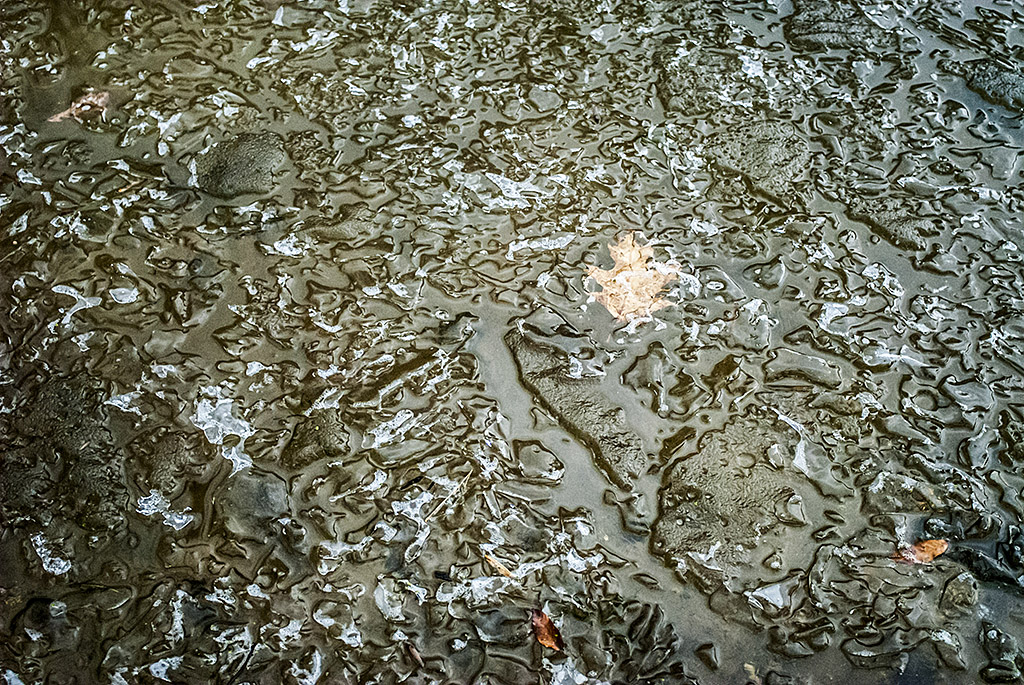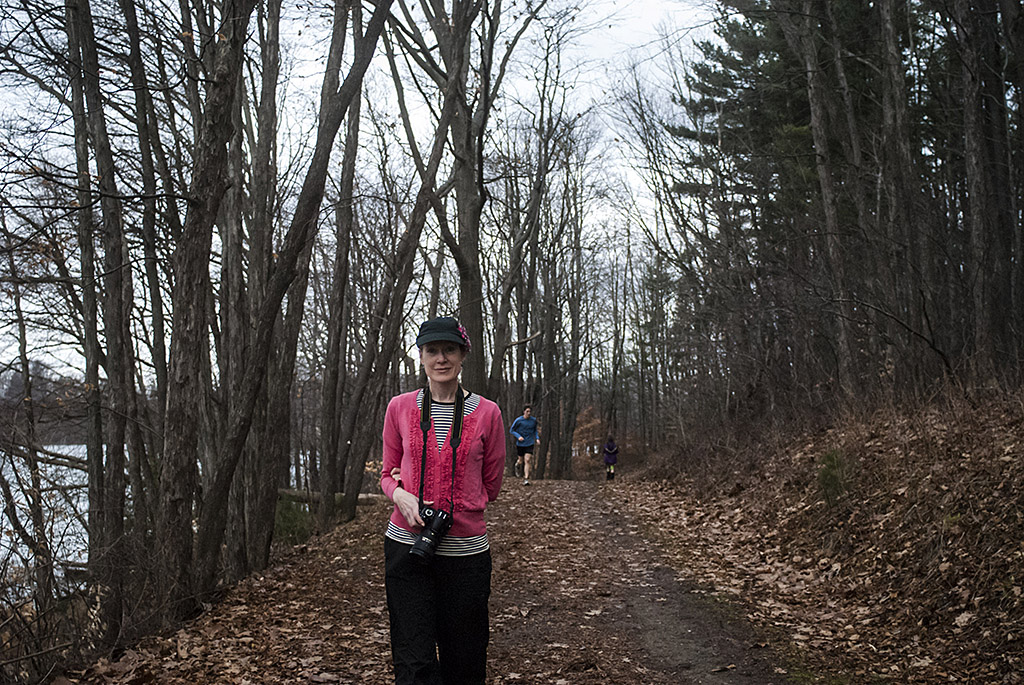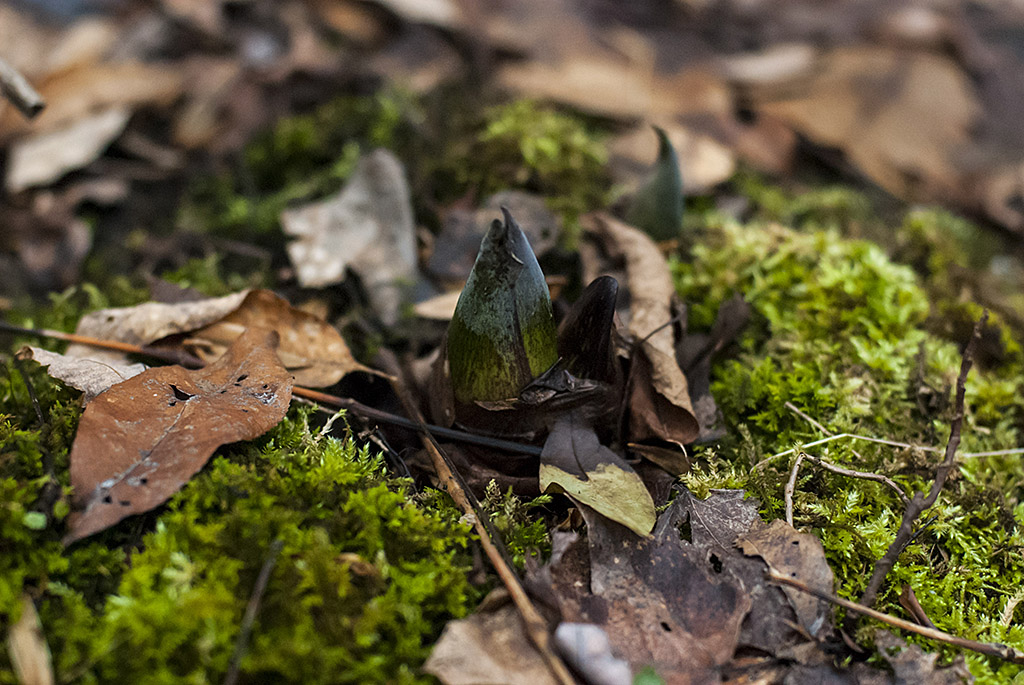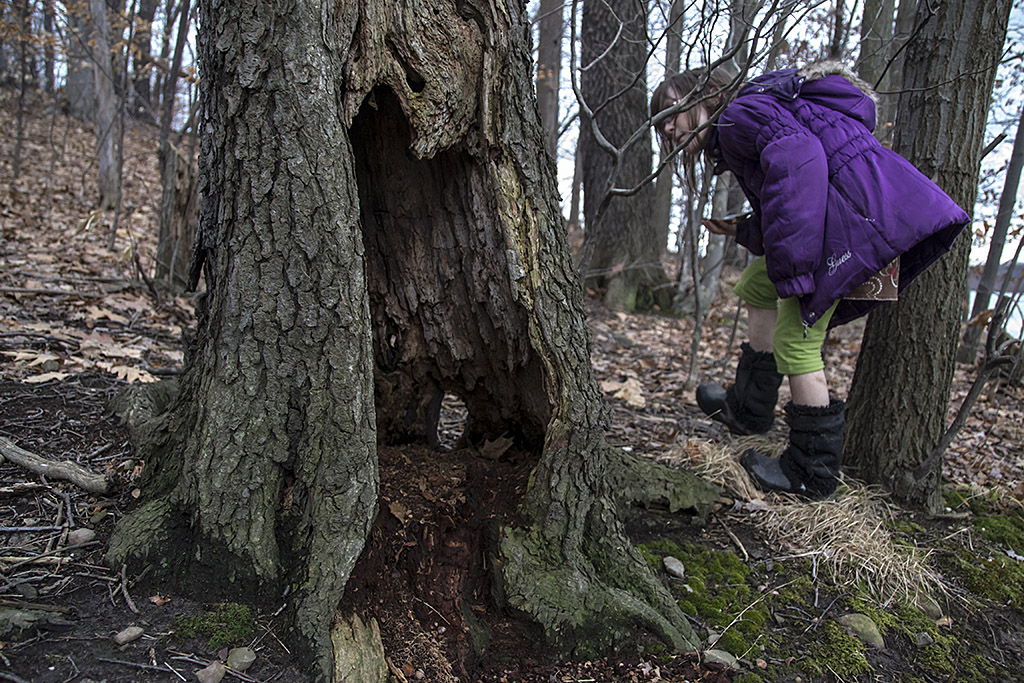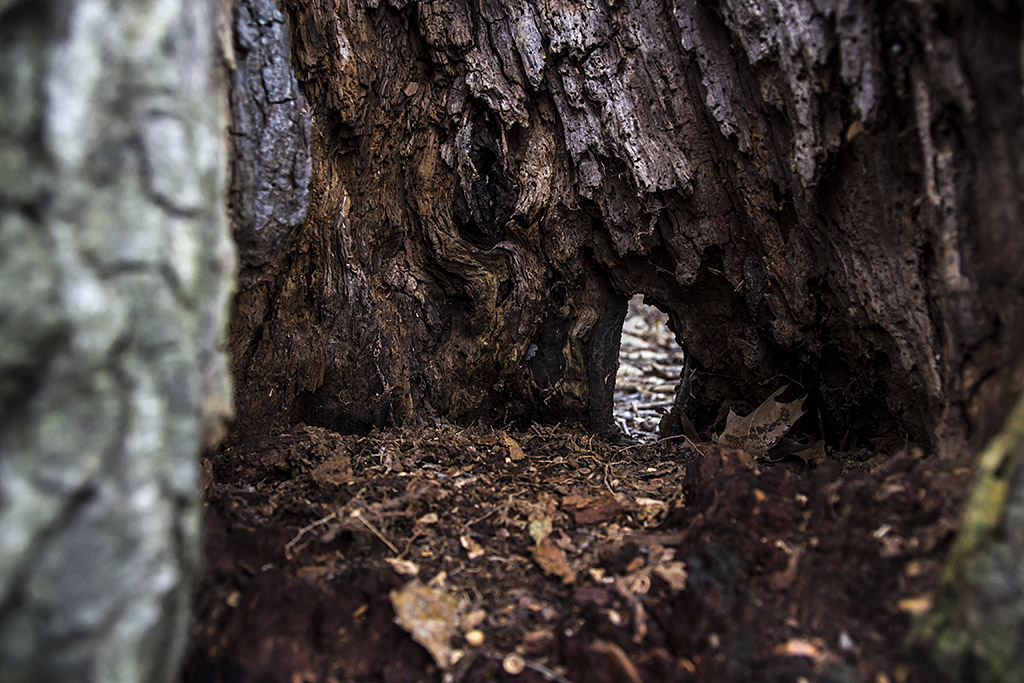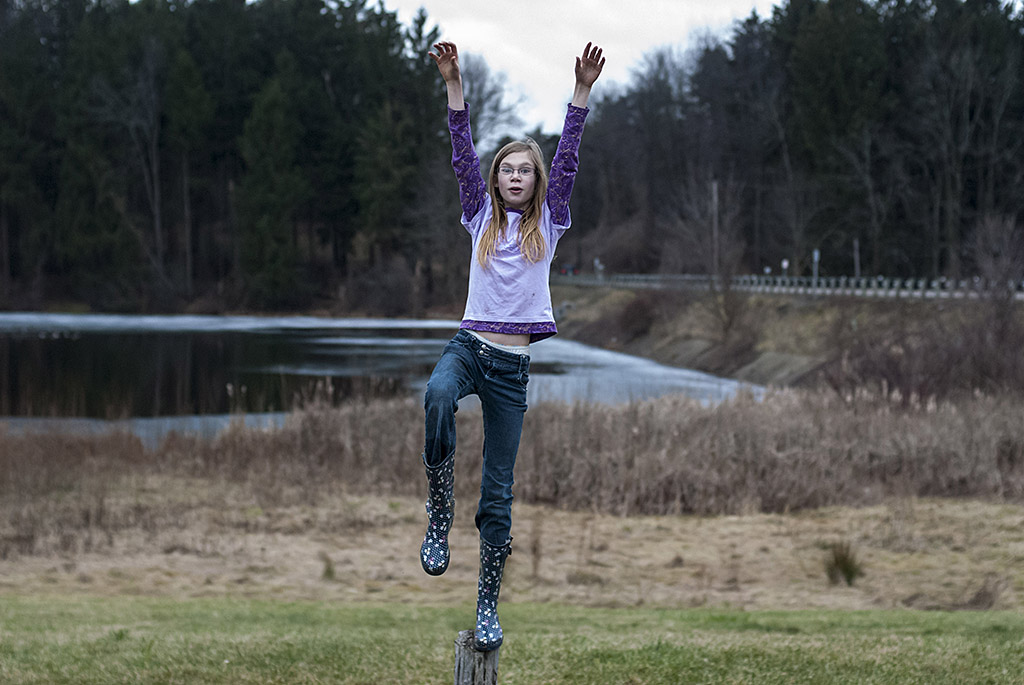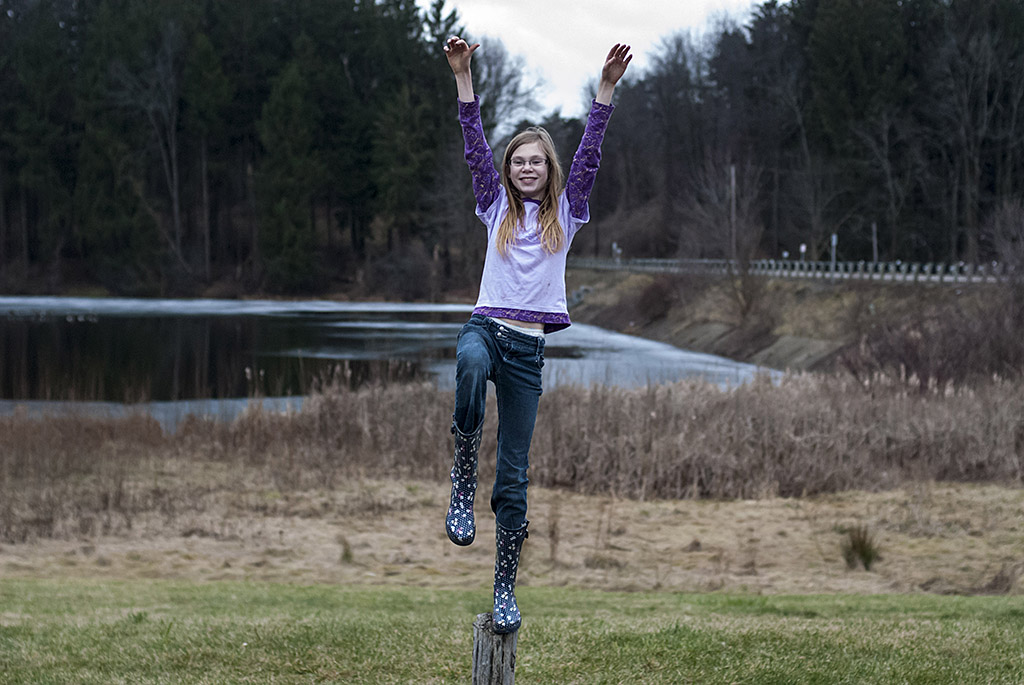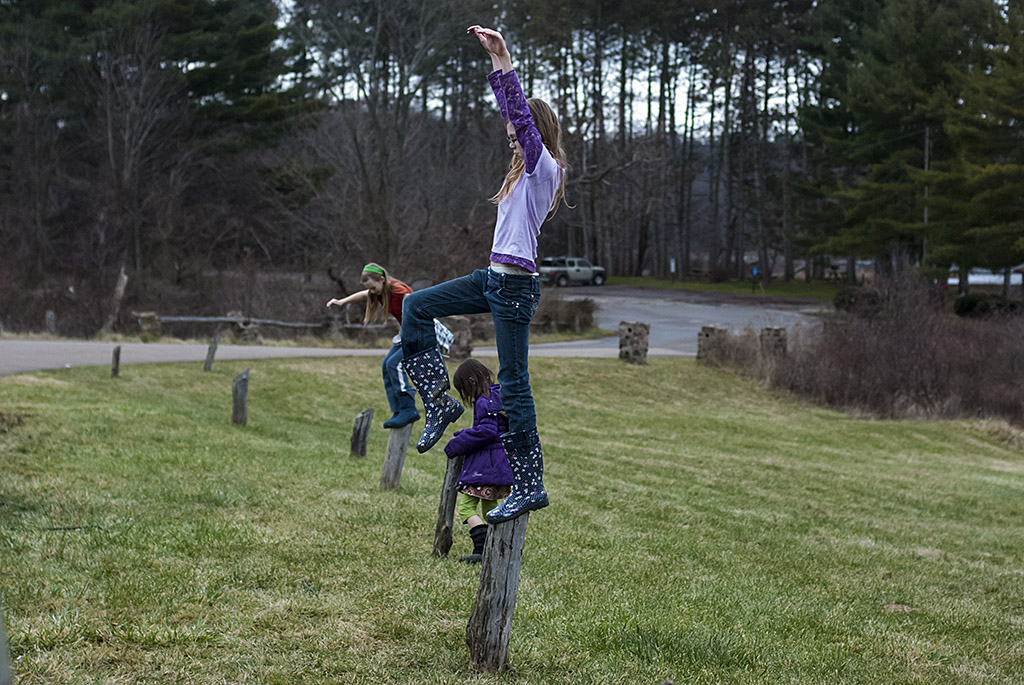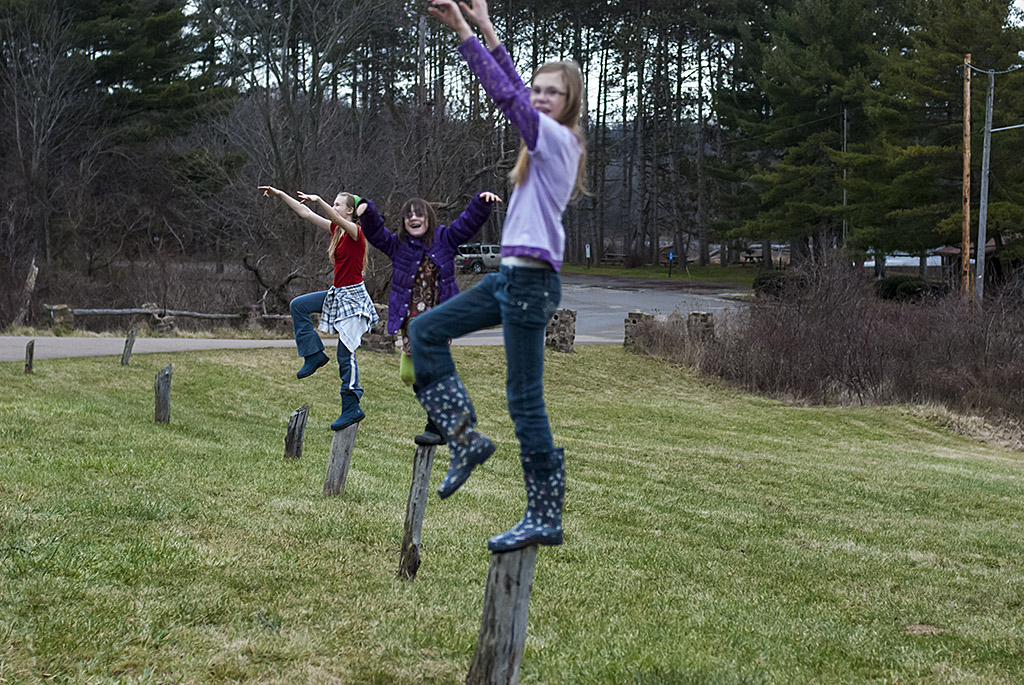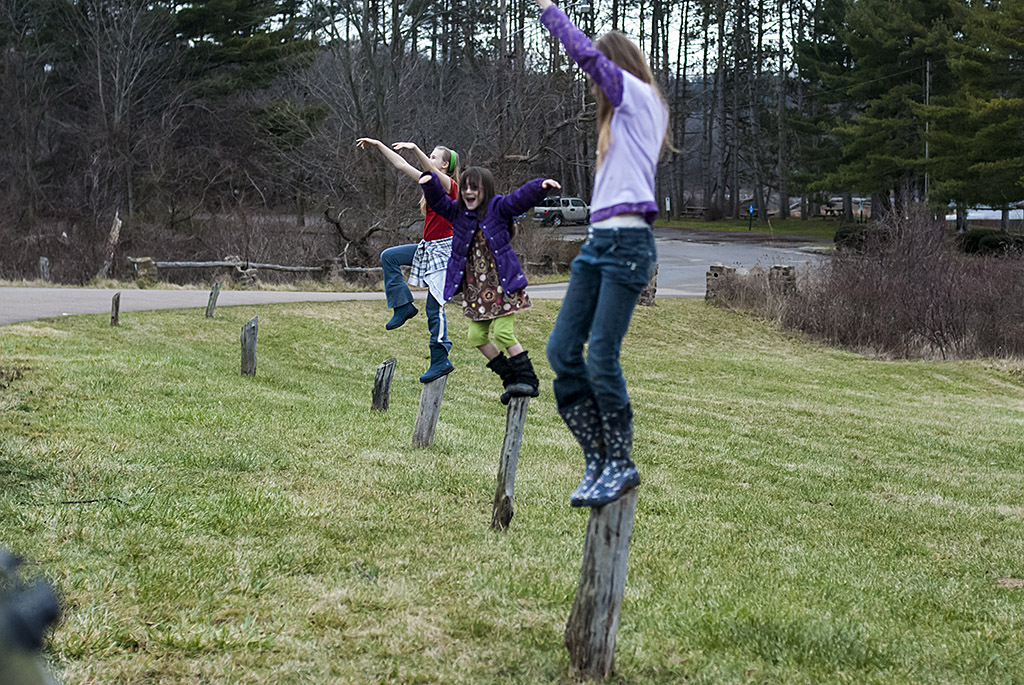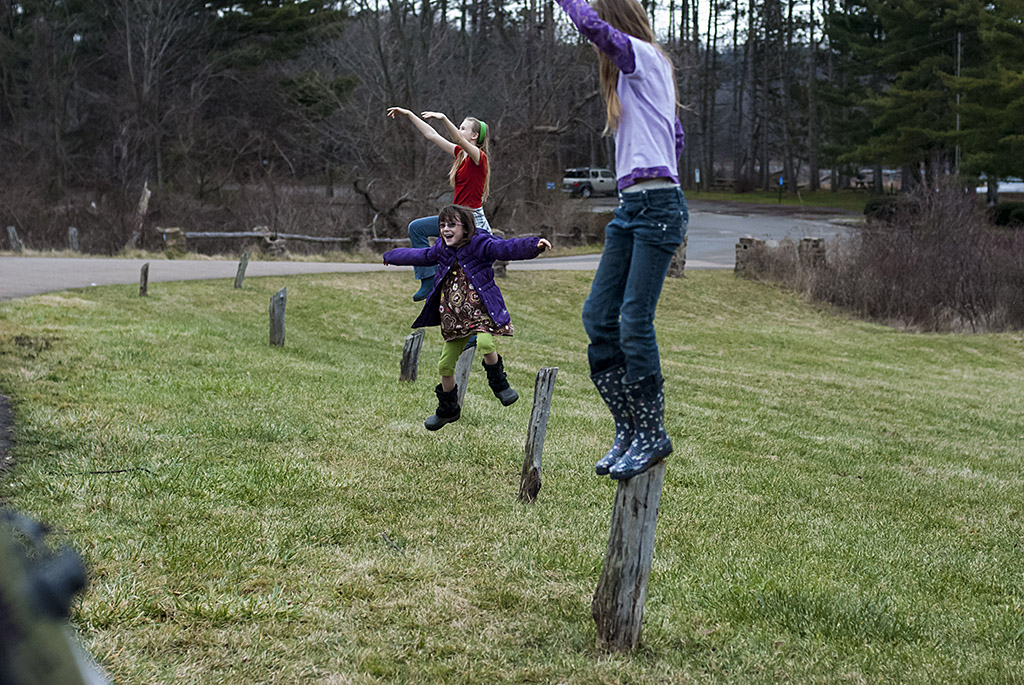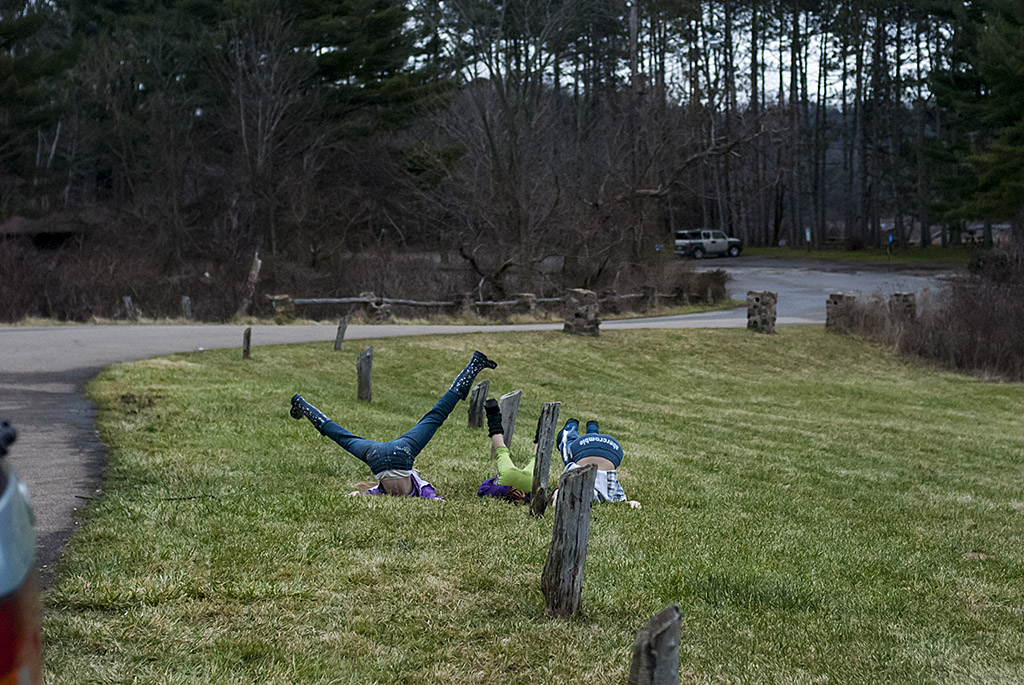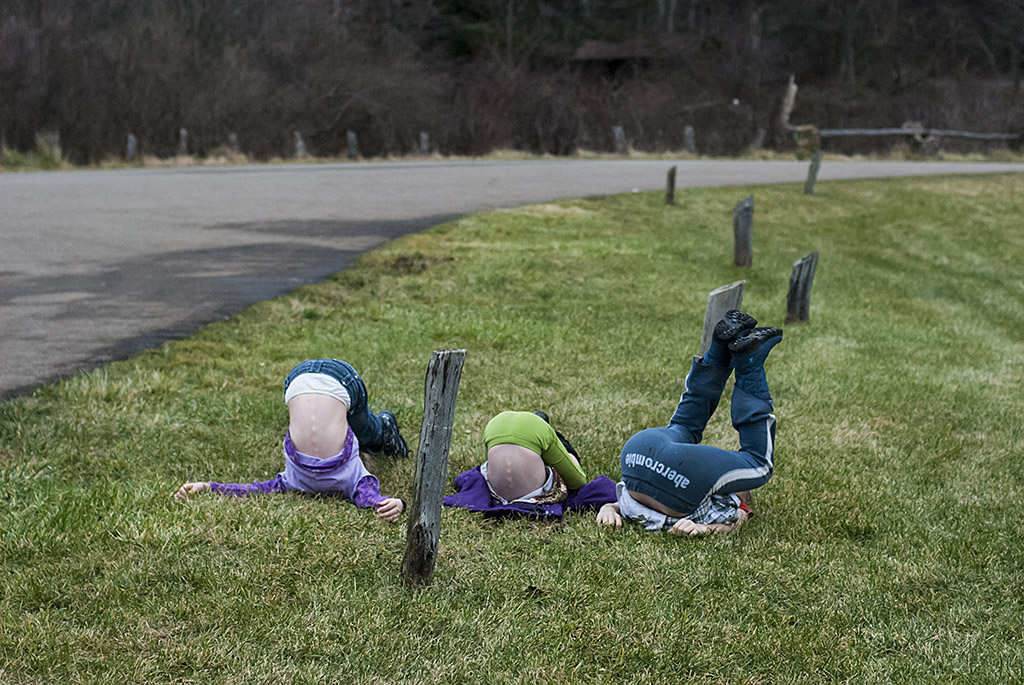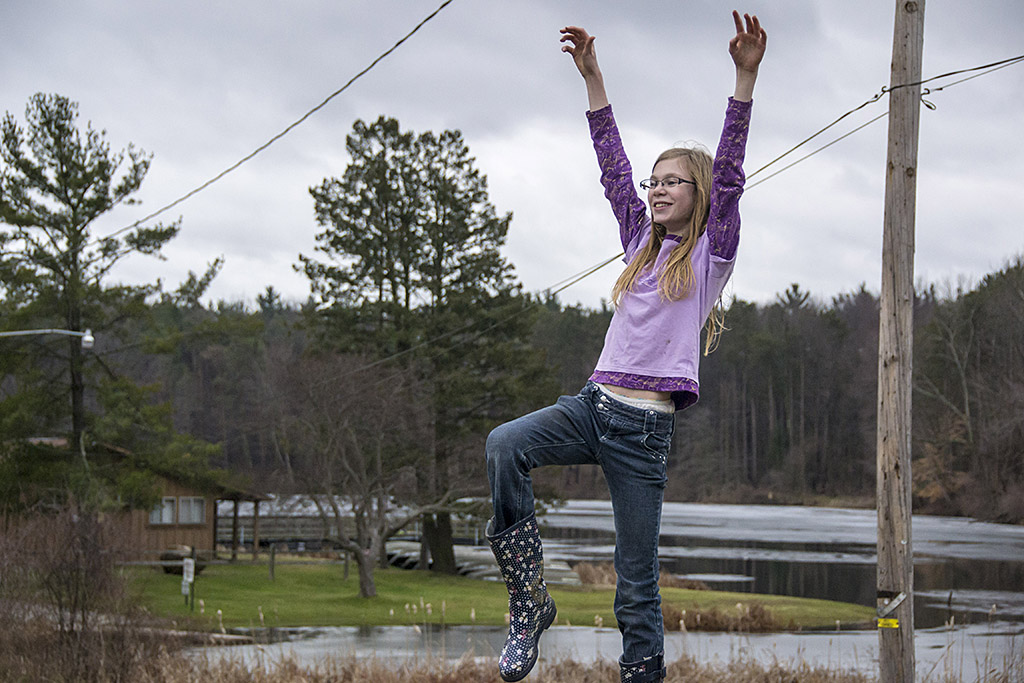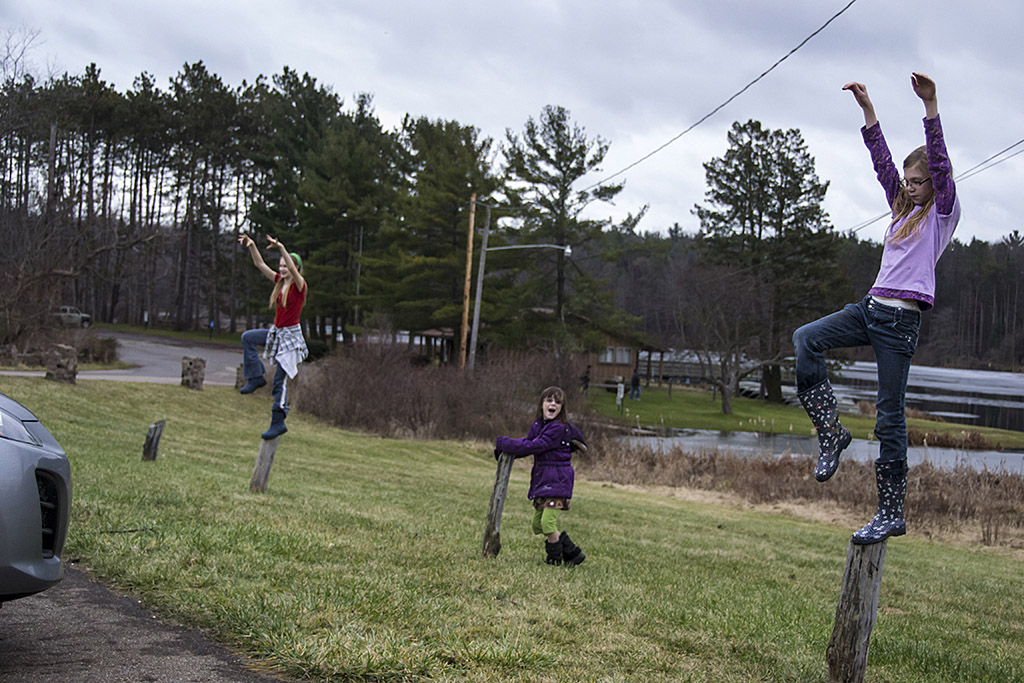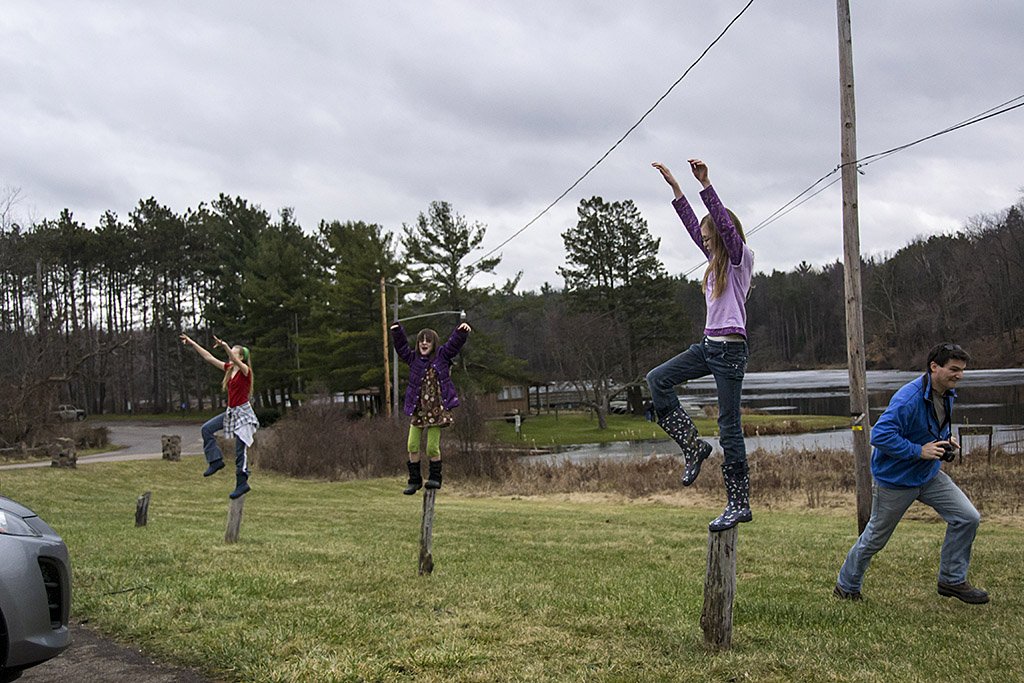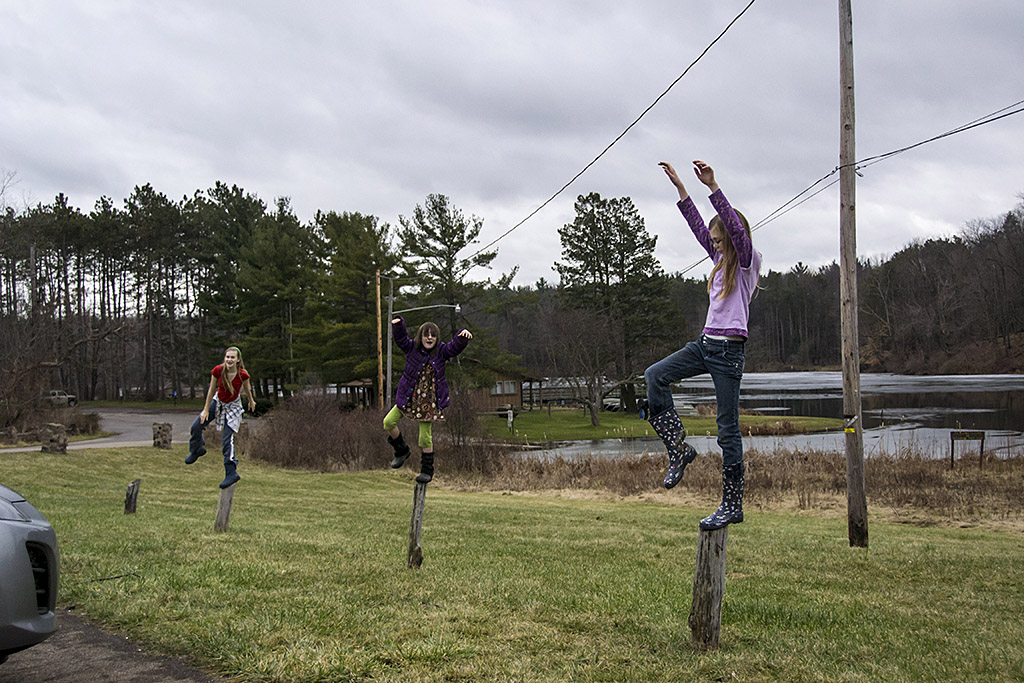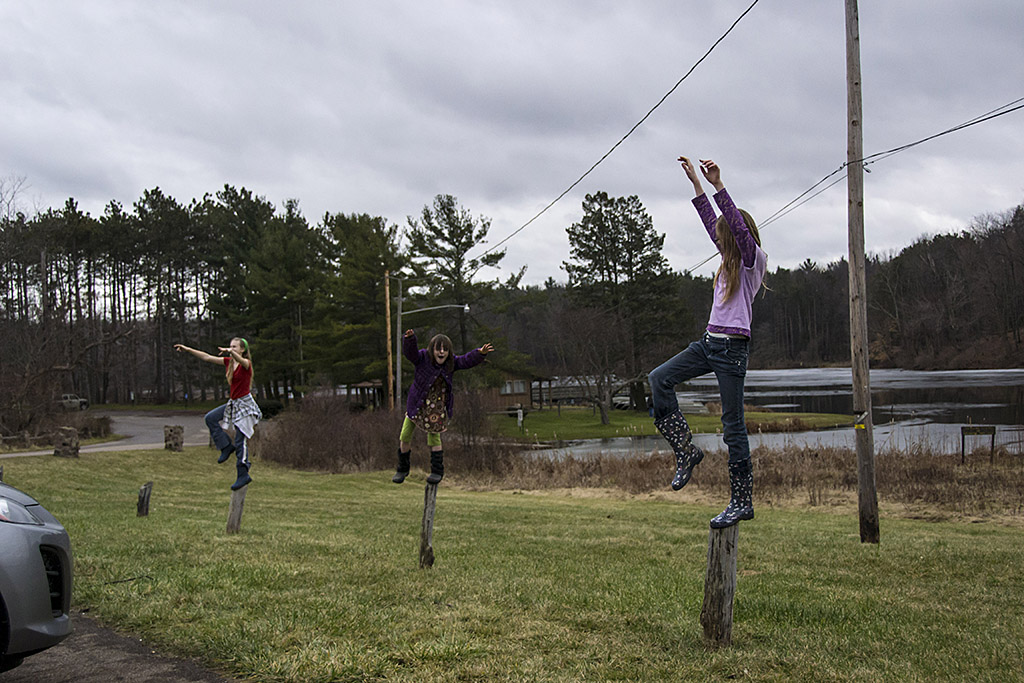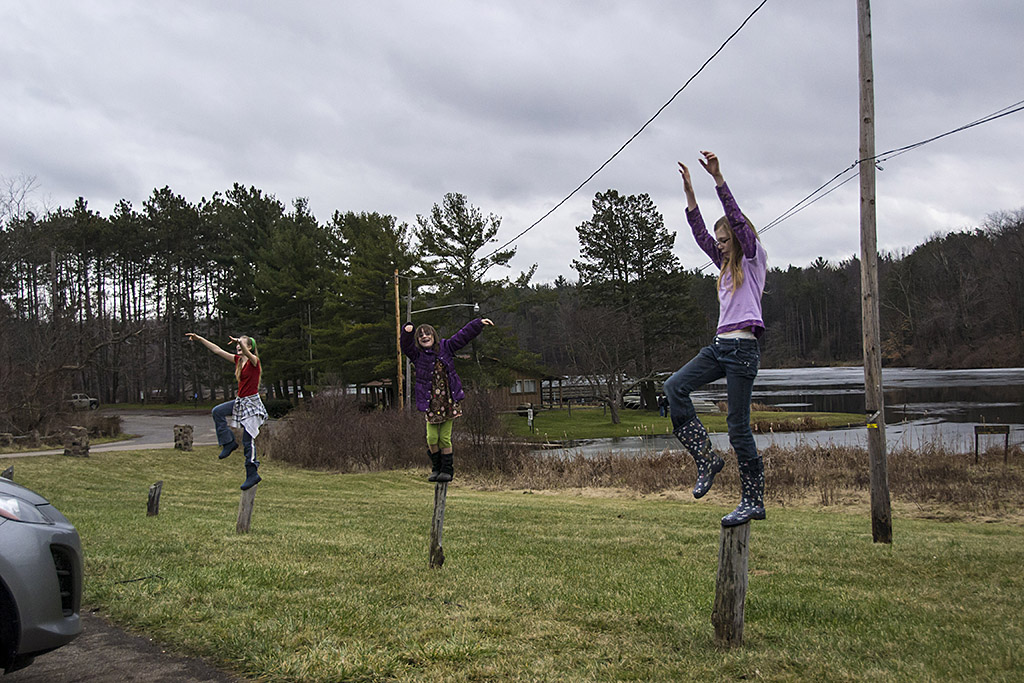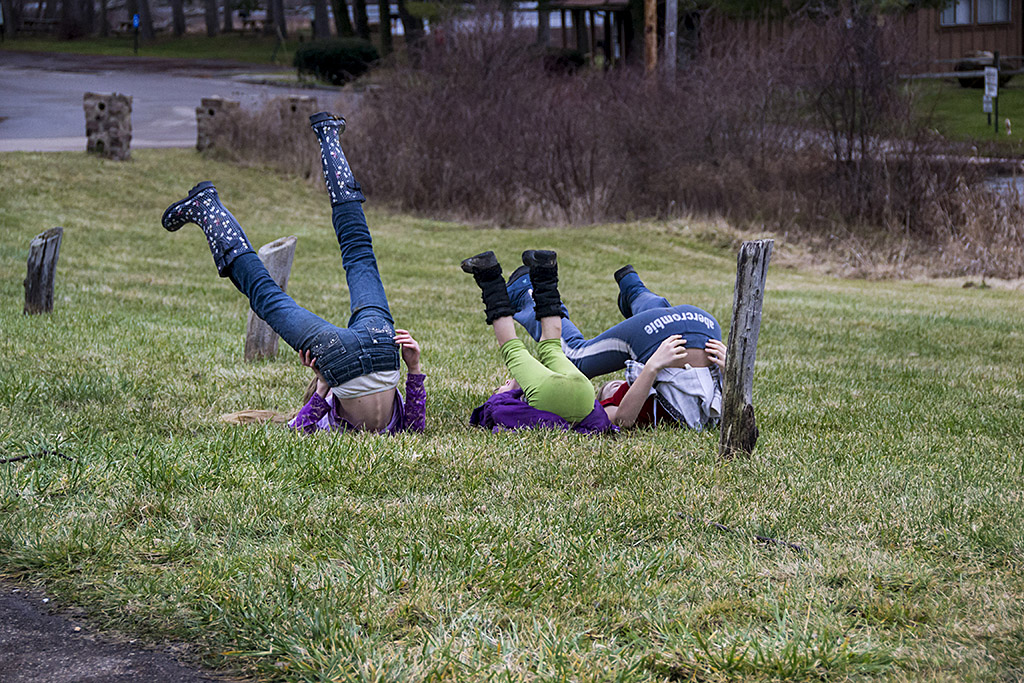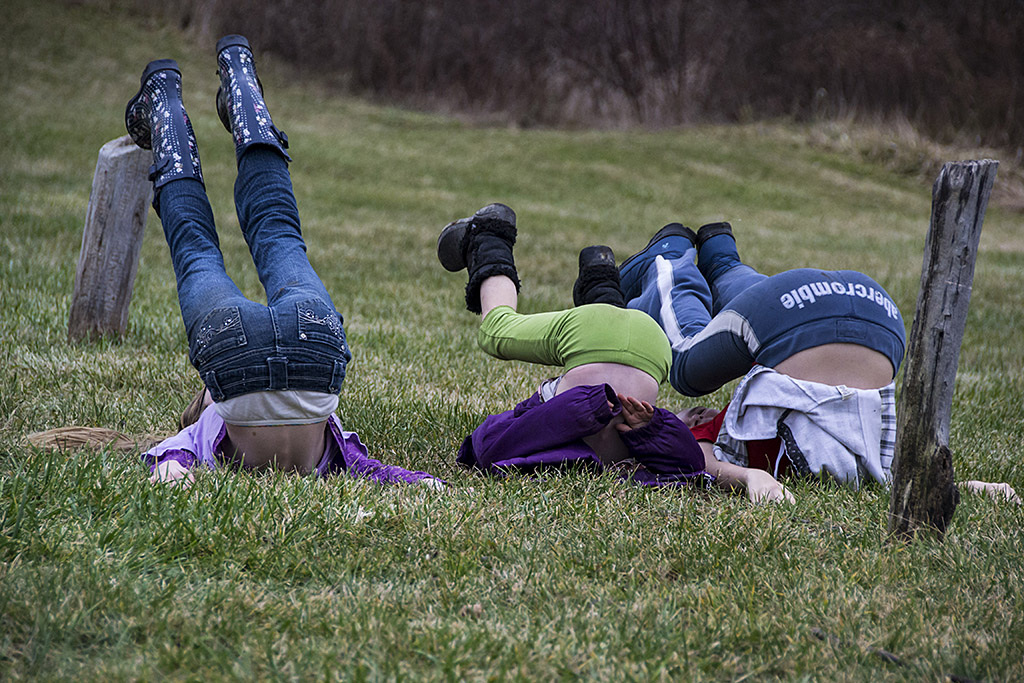 1-13-2013 ~ Blog # 497
(David)
You know all of that stuff you see on Pinterest that you pin, but never do? We did one of those thing this morning. We baked marbles and other odd shaped glass at 500 degrees and then dropped them into ice water. They crackle and crack, but hold together.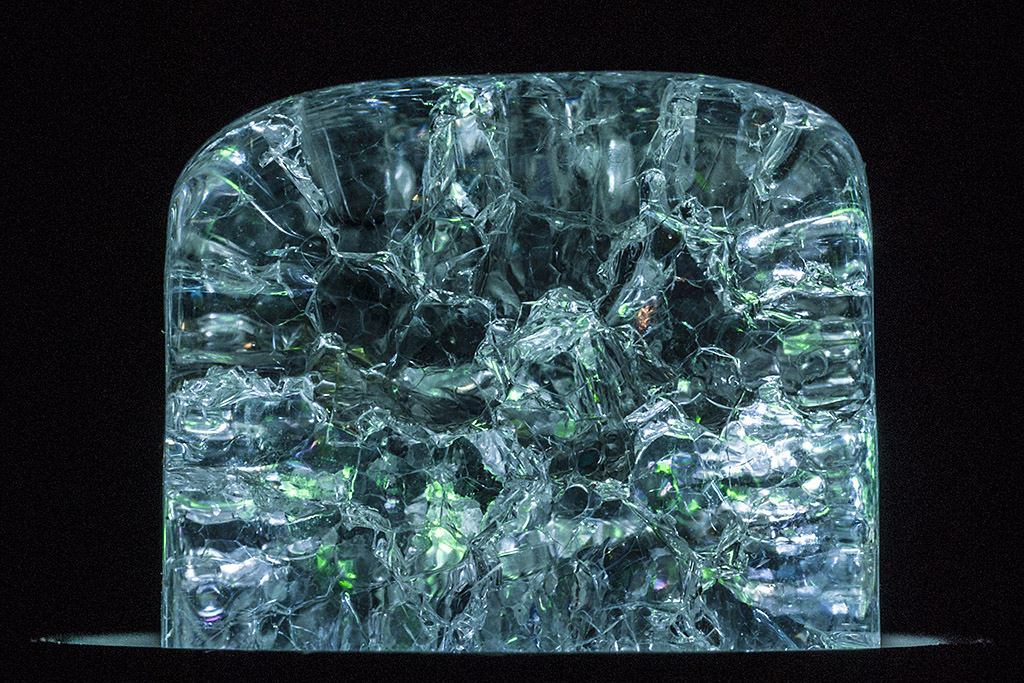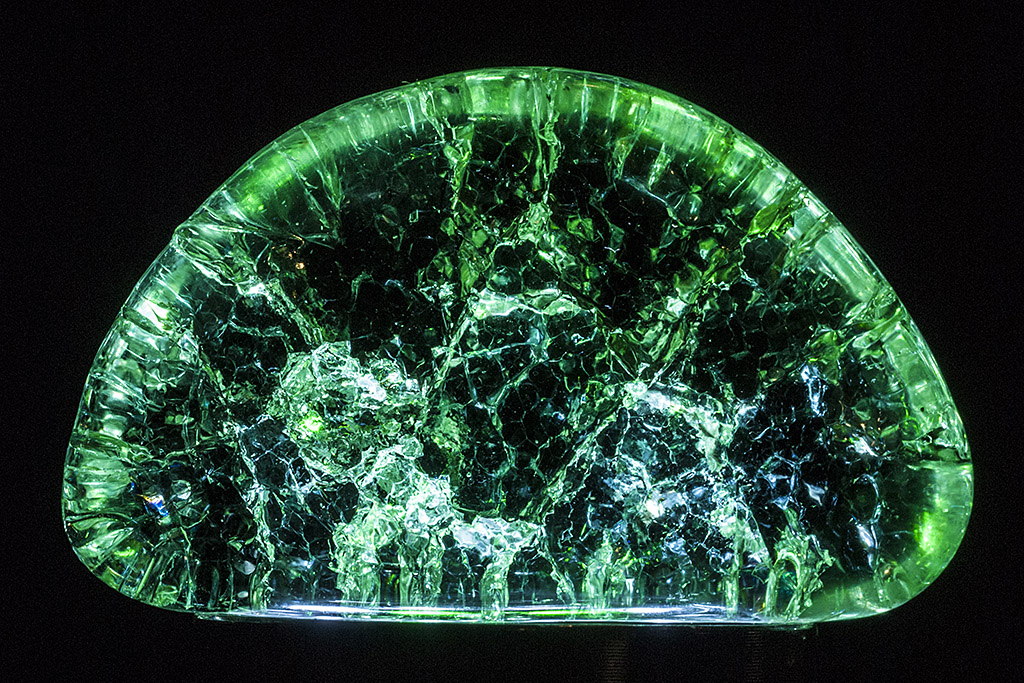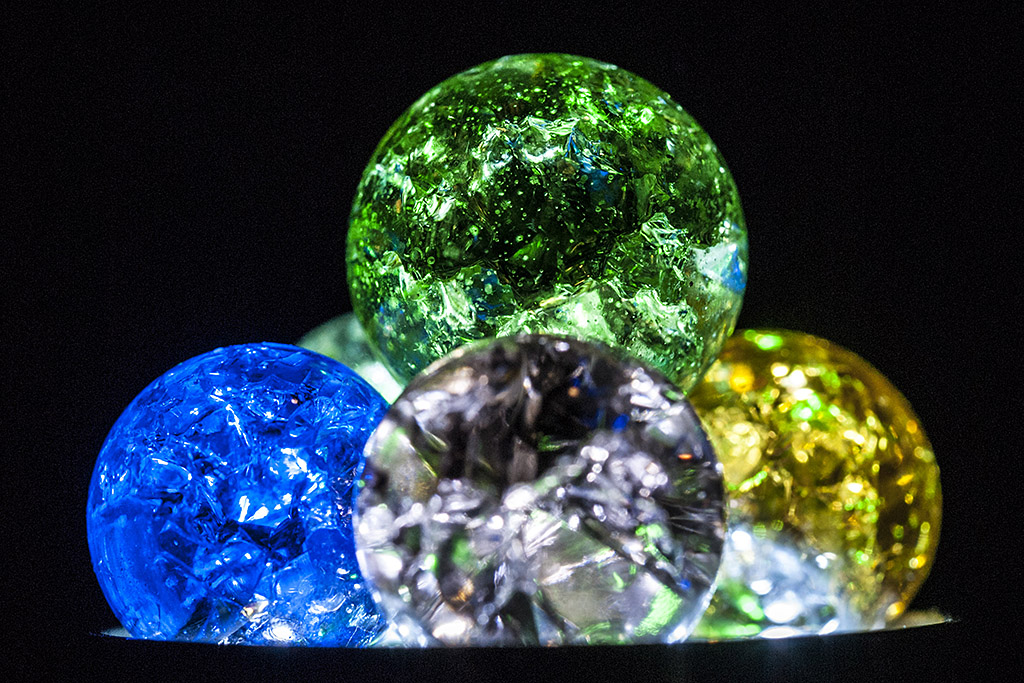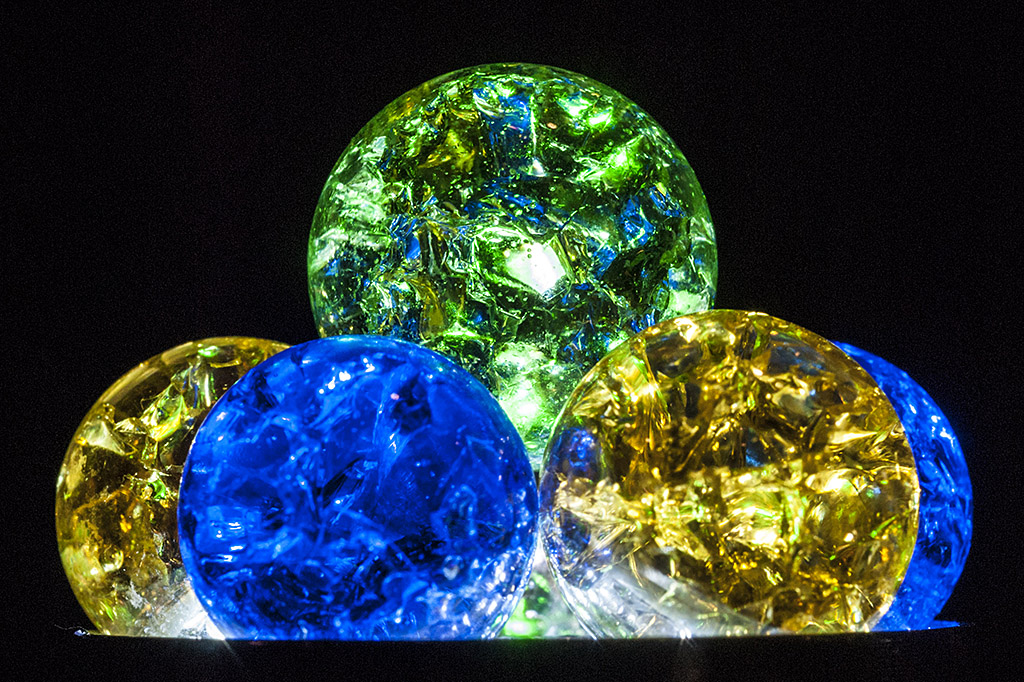 1-13-2013 ~ Blog # 497
(David)
We had our third launch yesterday. Svea's team had a rough day. They had multiple fuse failures. On their first actual ignition the ejection charge went off on lift off; the rocket received some internal burn damage and their parachute shock cord was destroyed. We fabricated a field quick fix and got the rocket flyable. The bottom half of the rocket ended up in a tree on the third launch.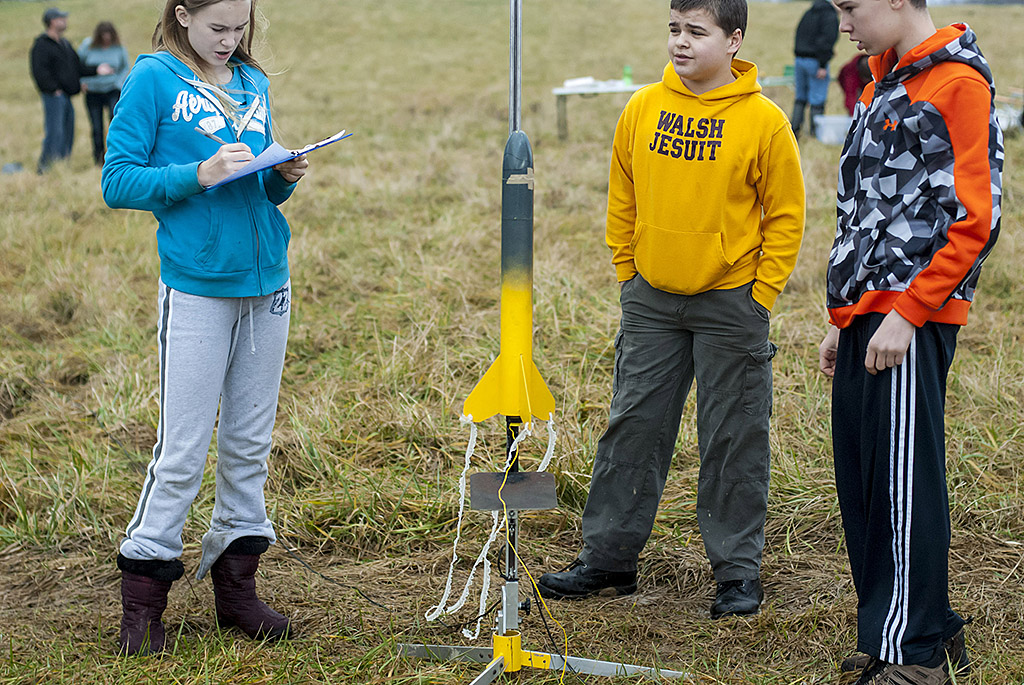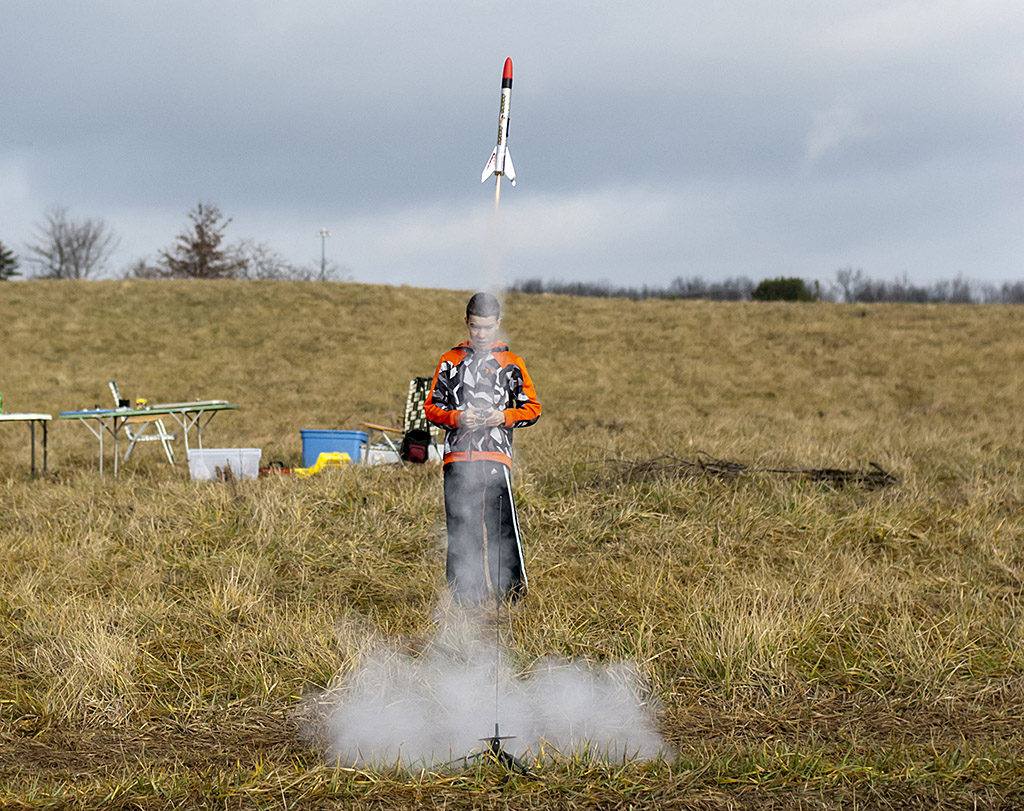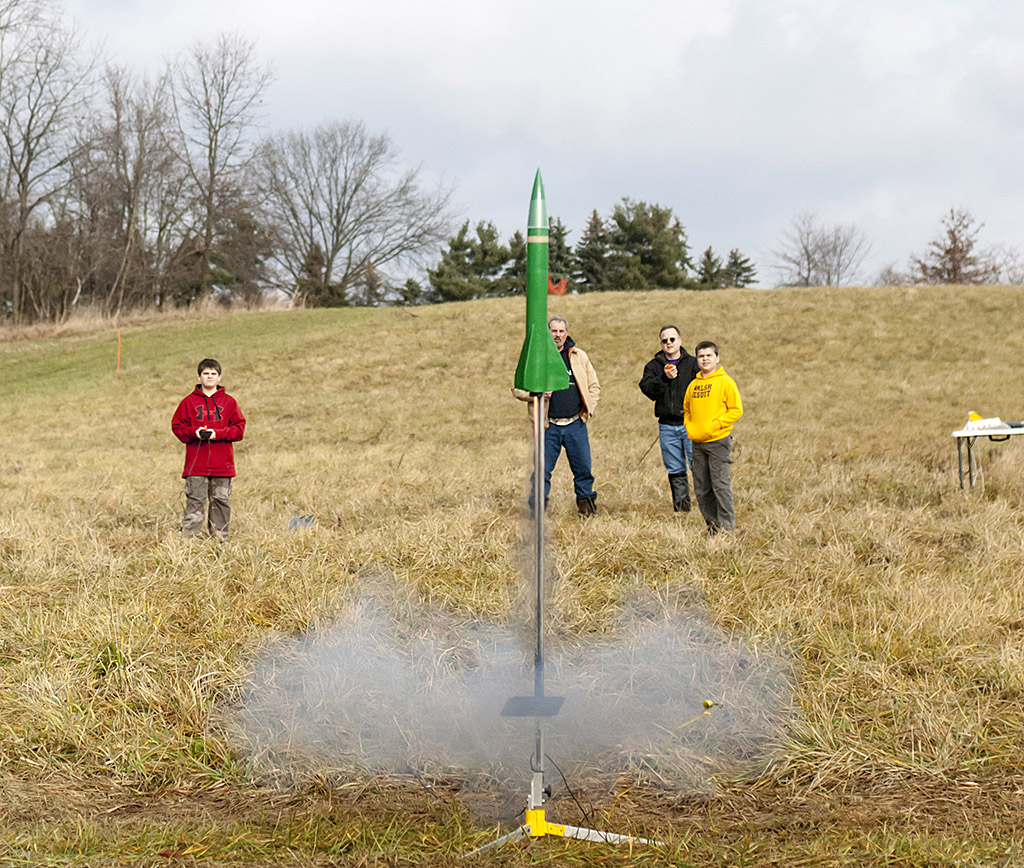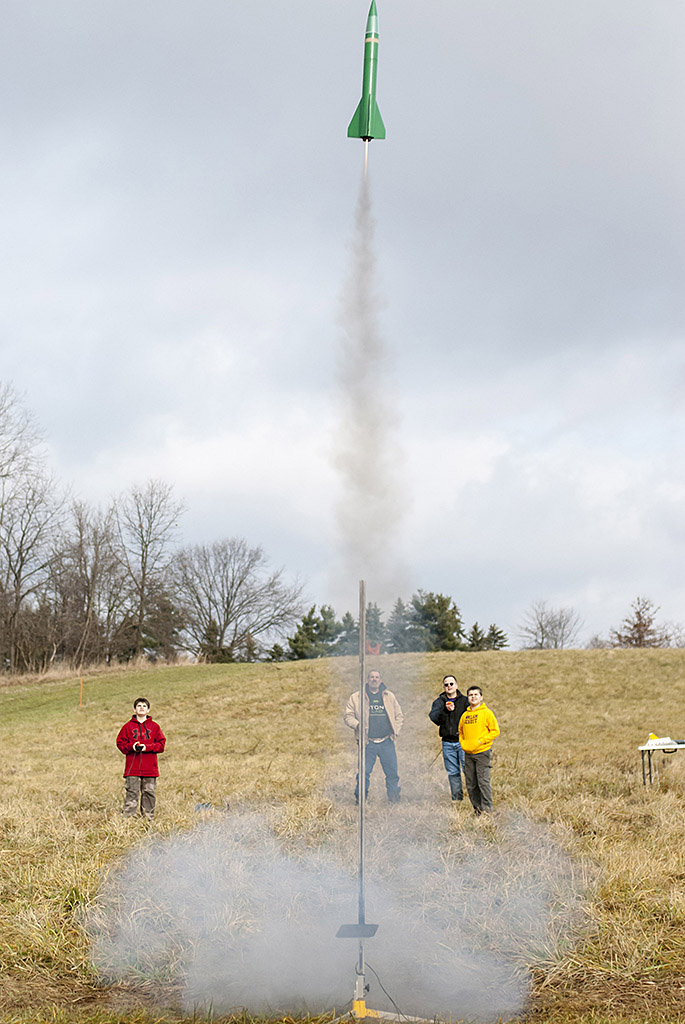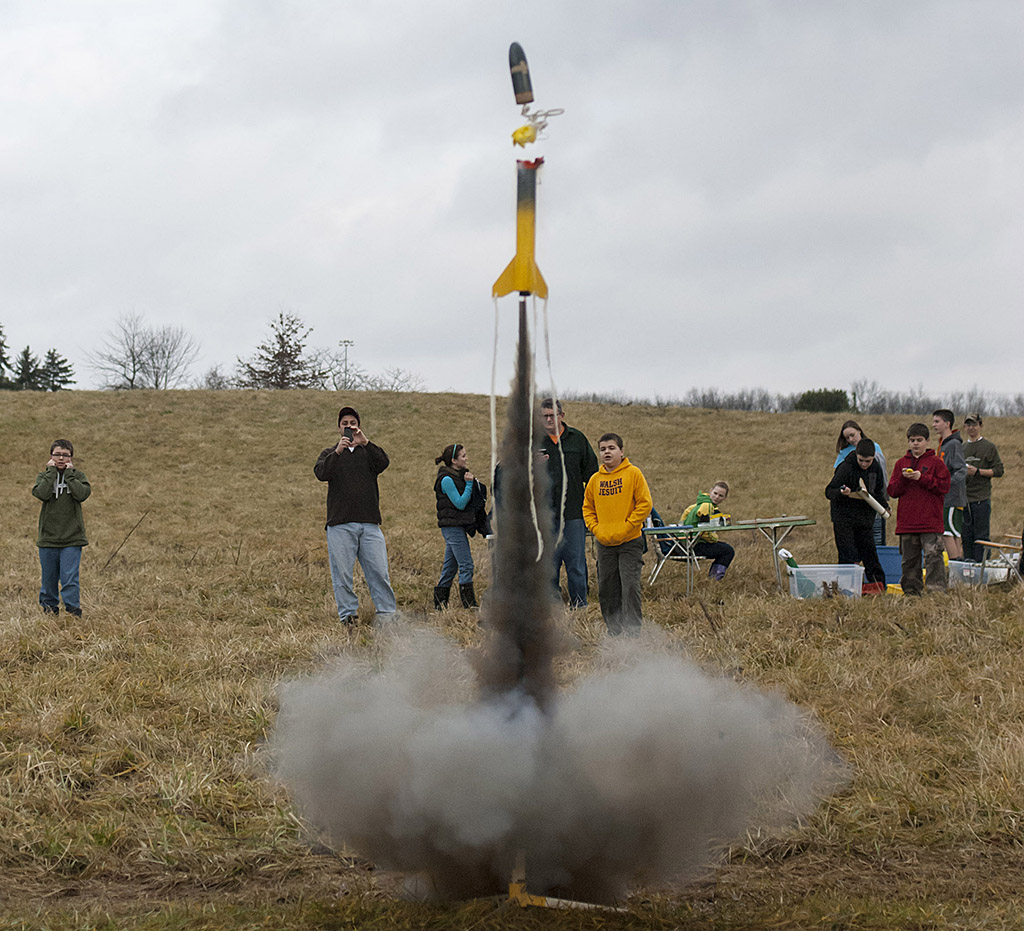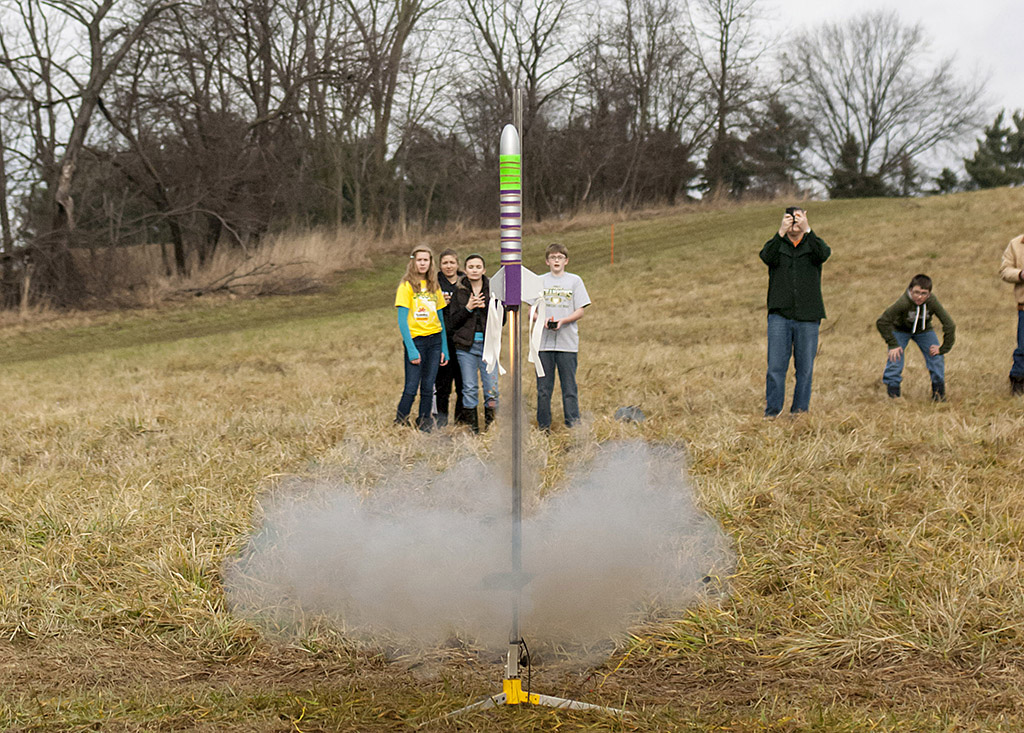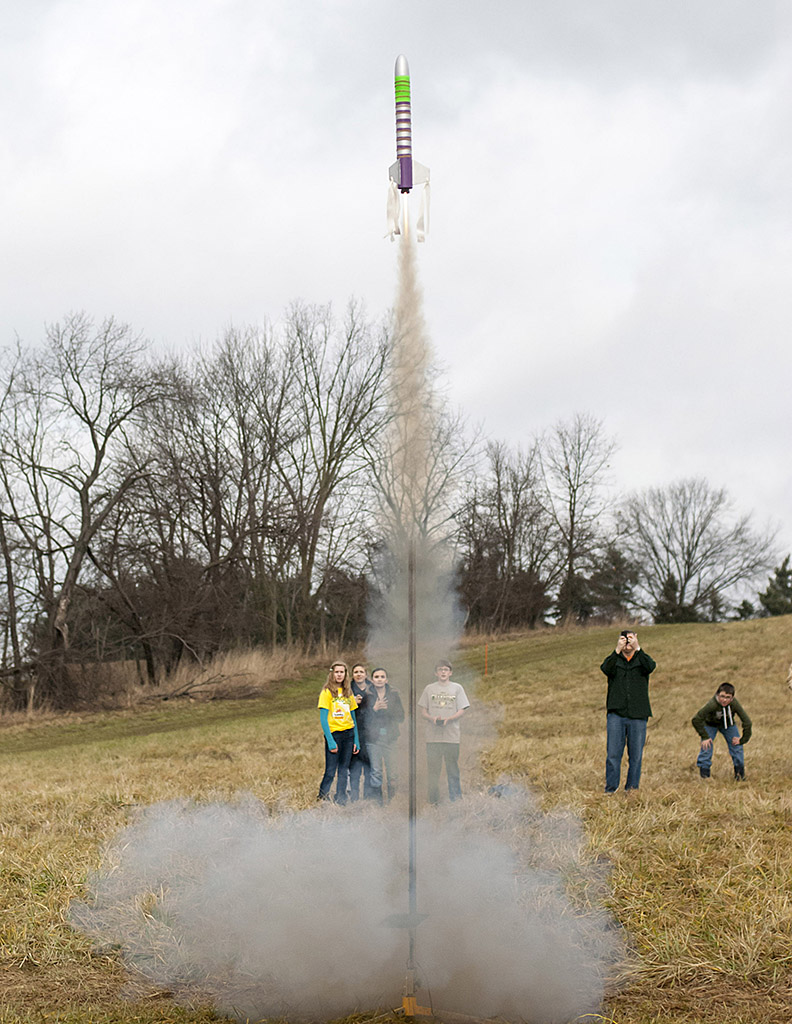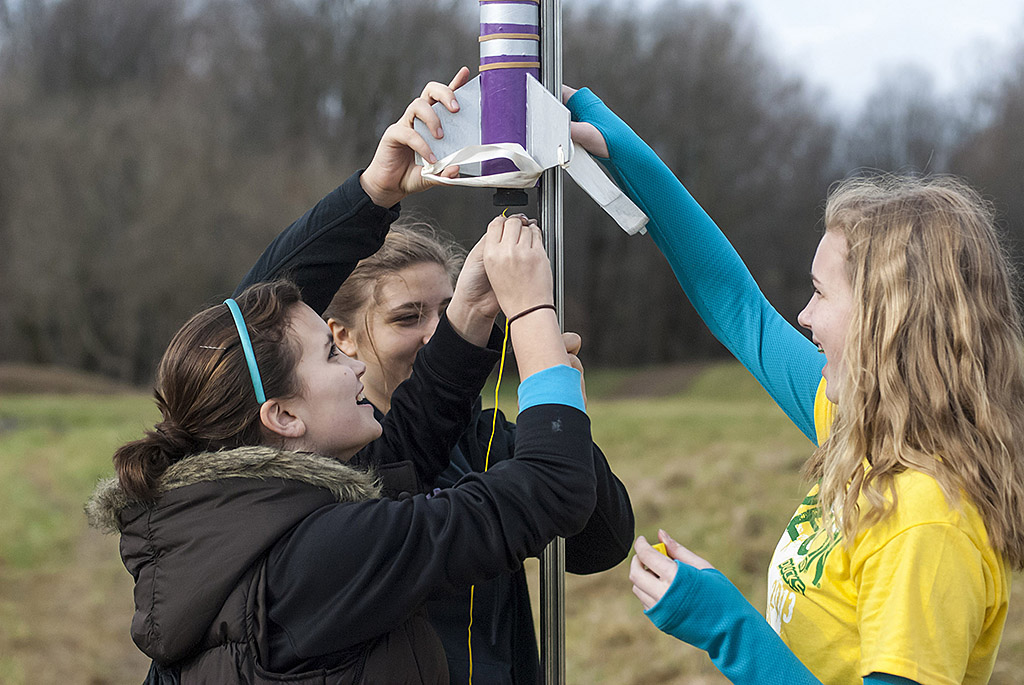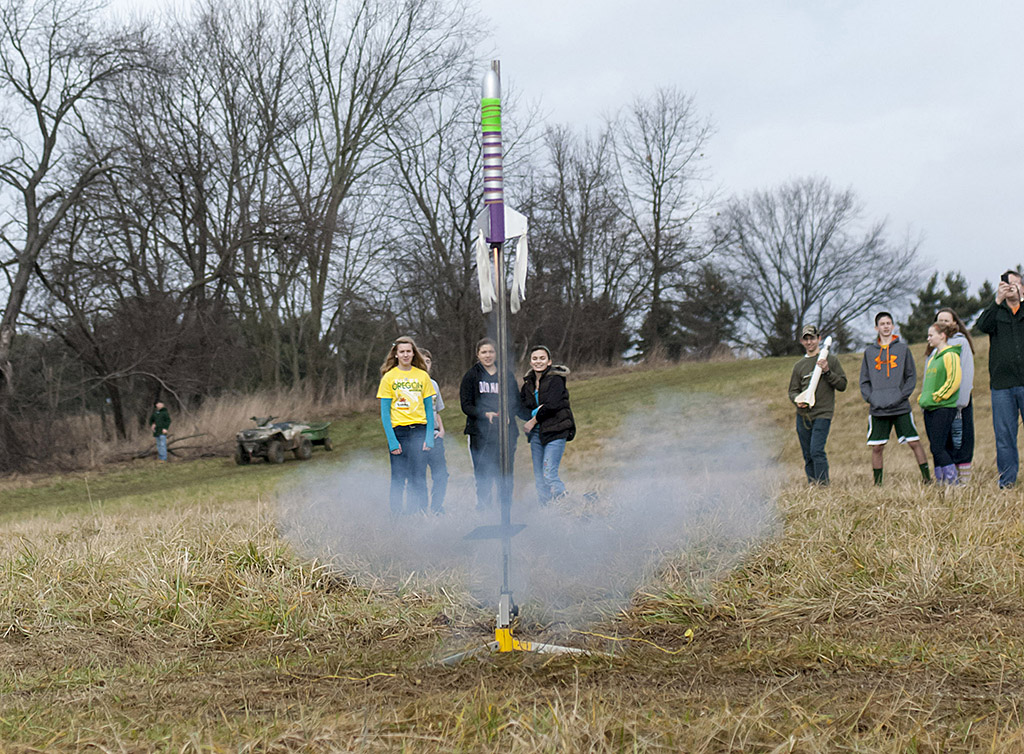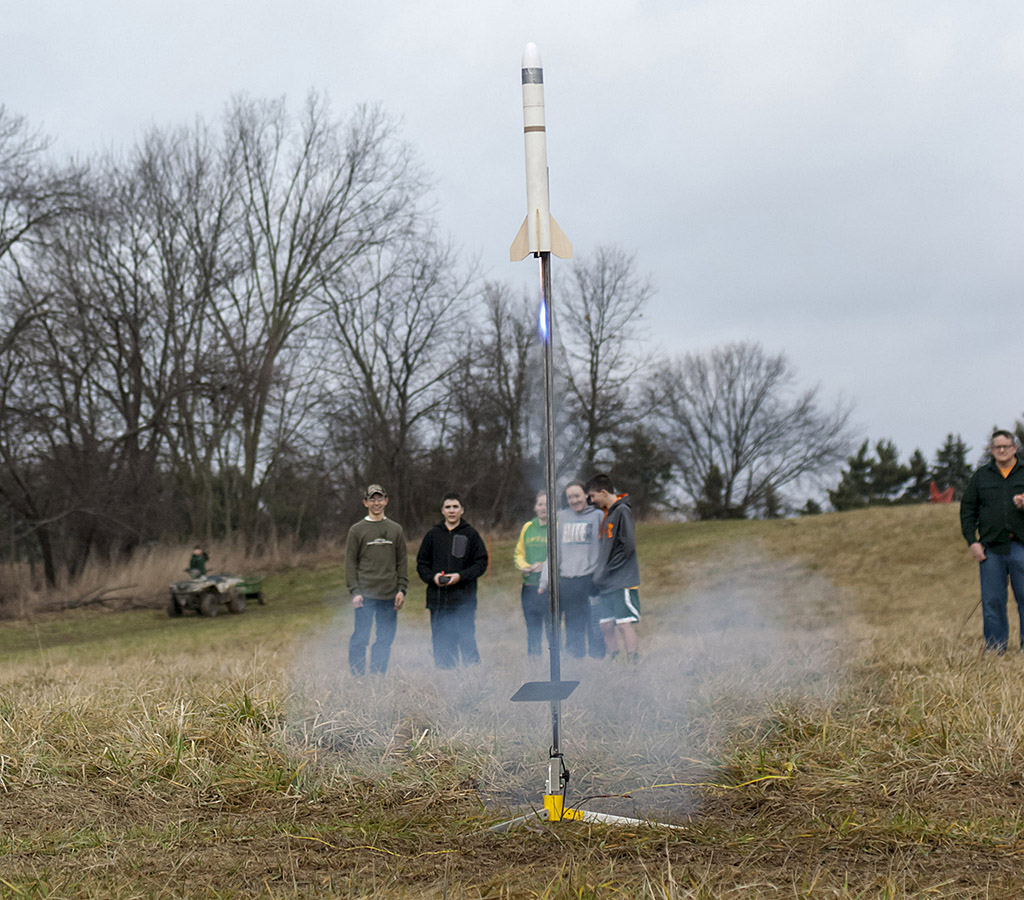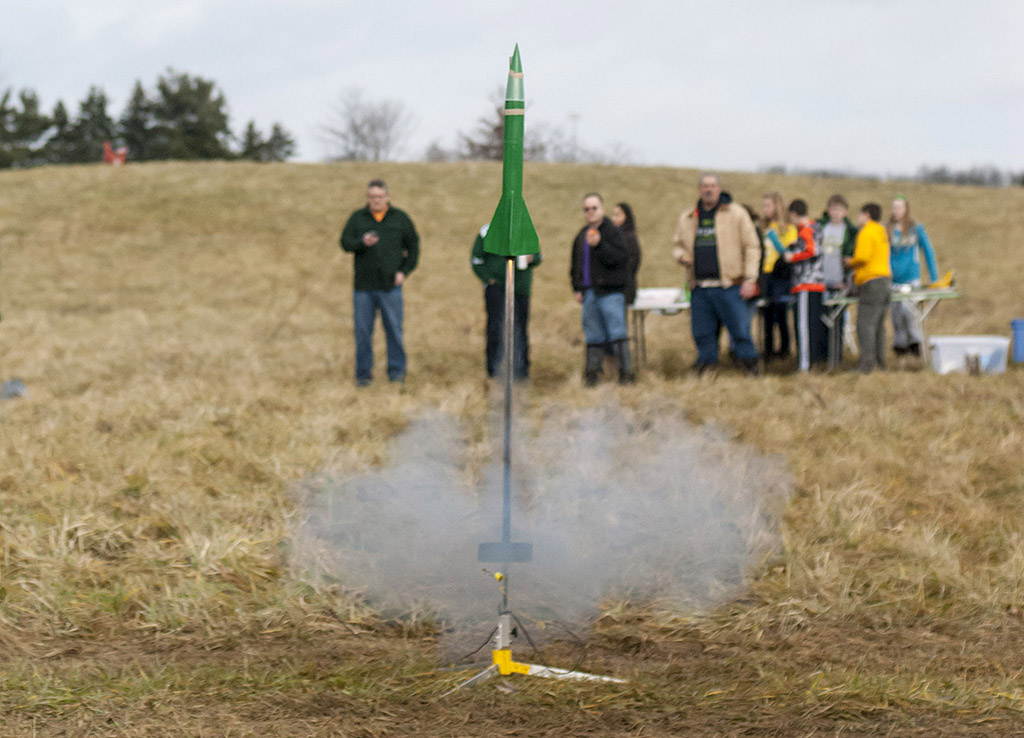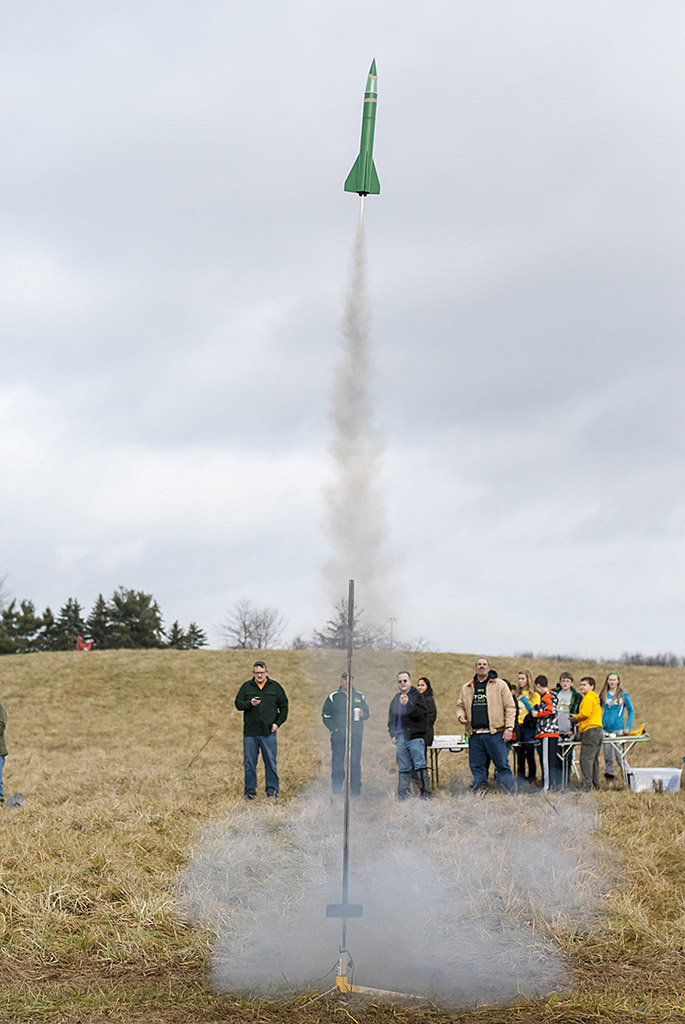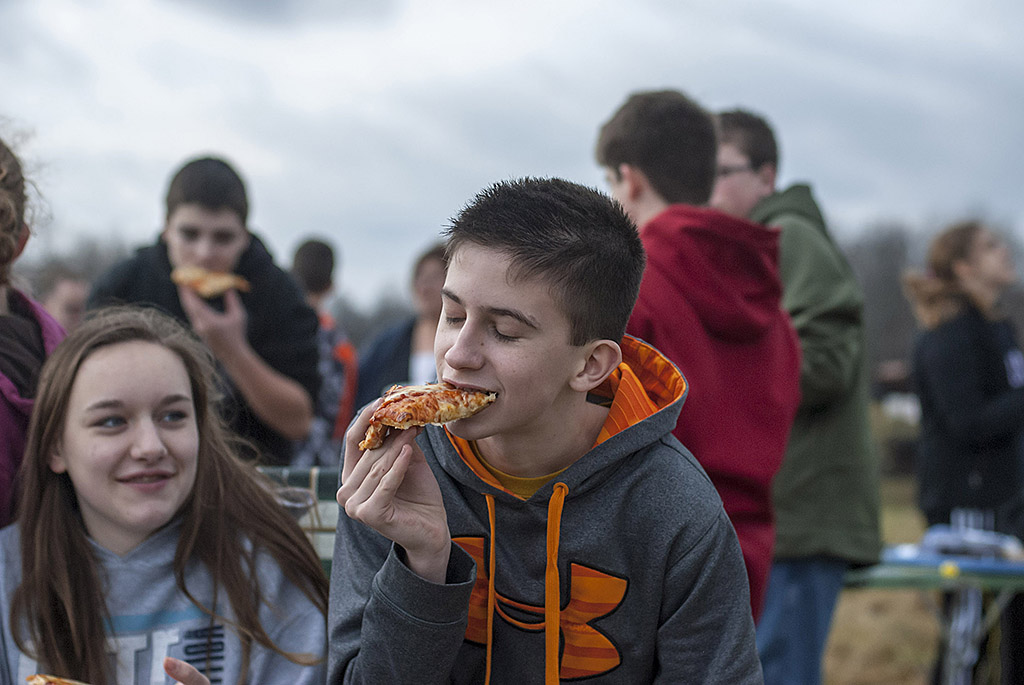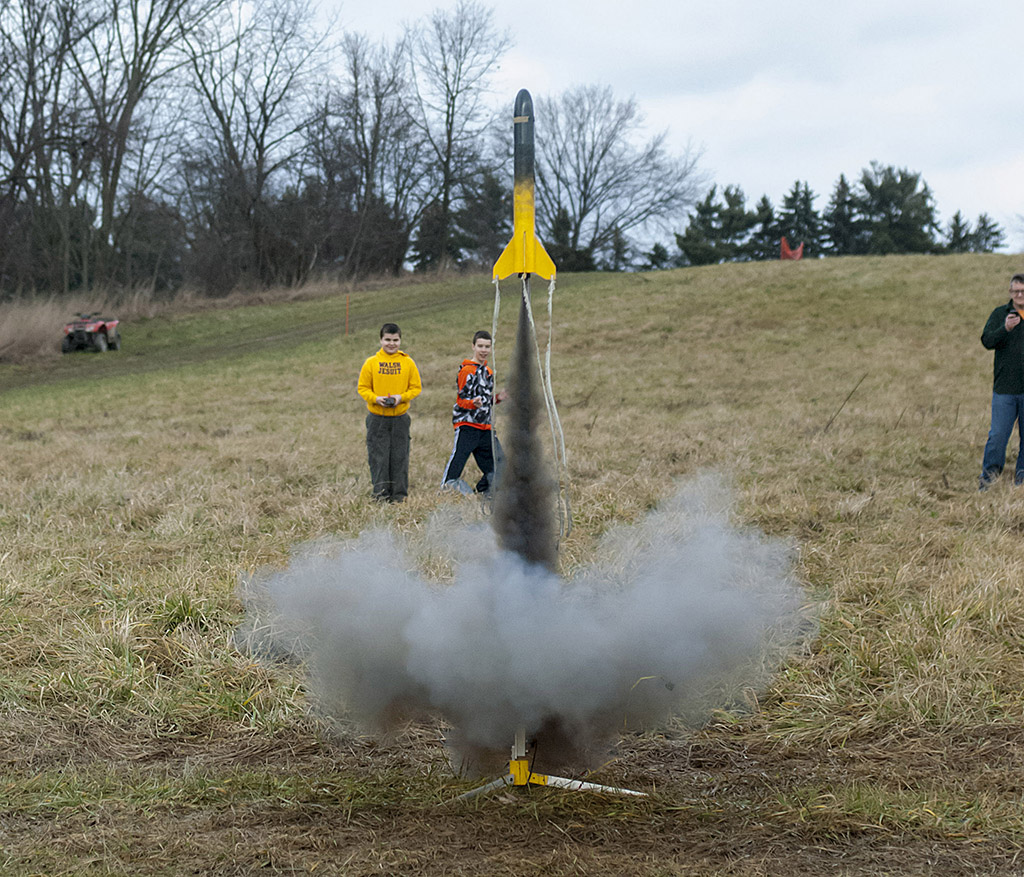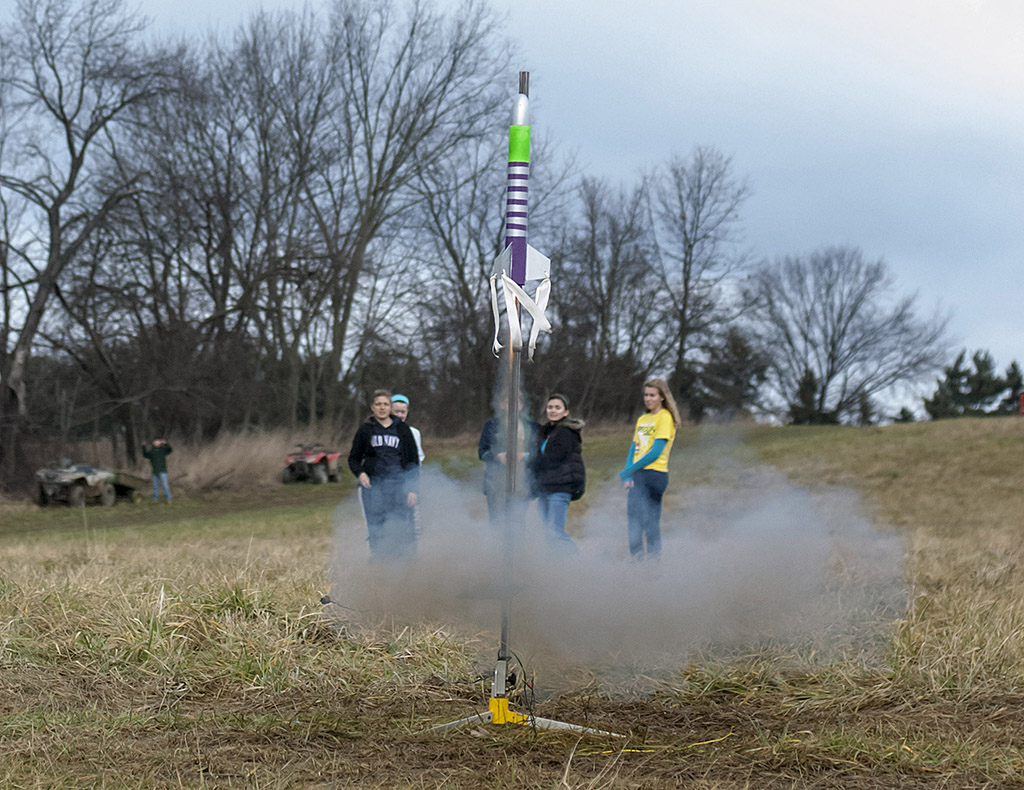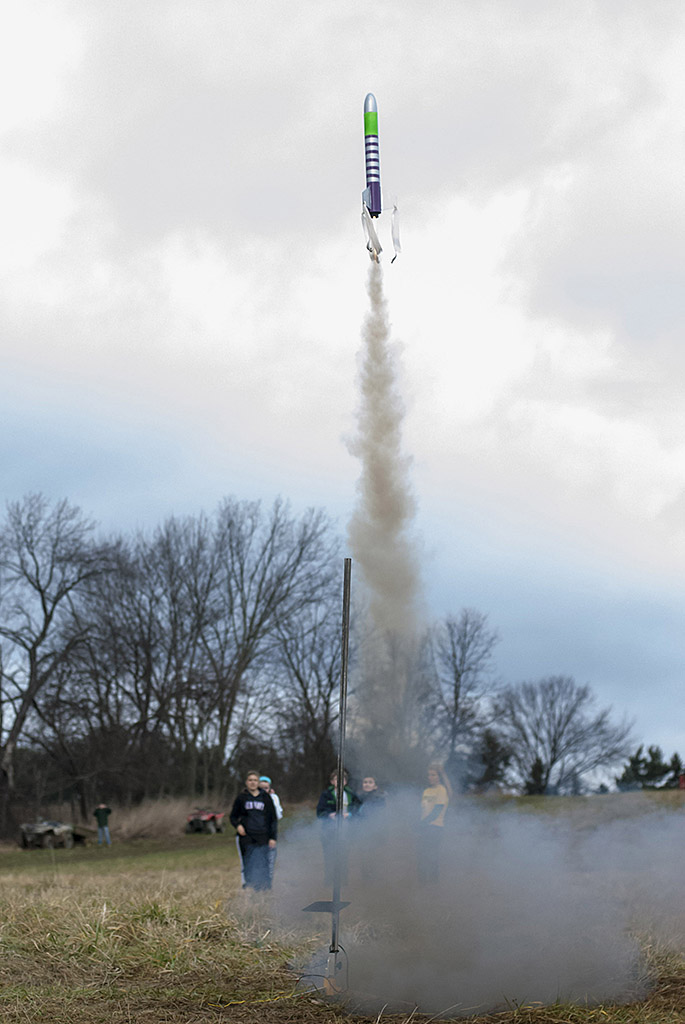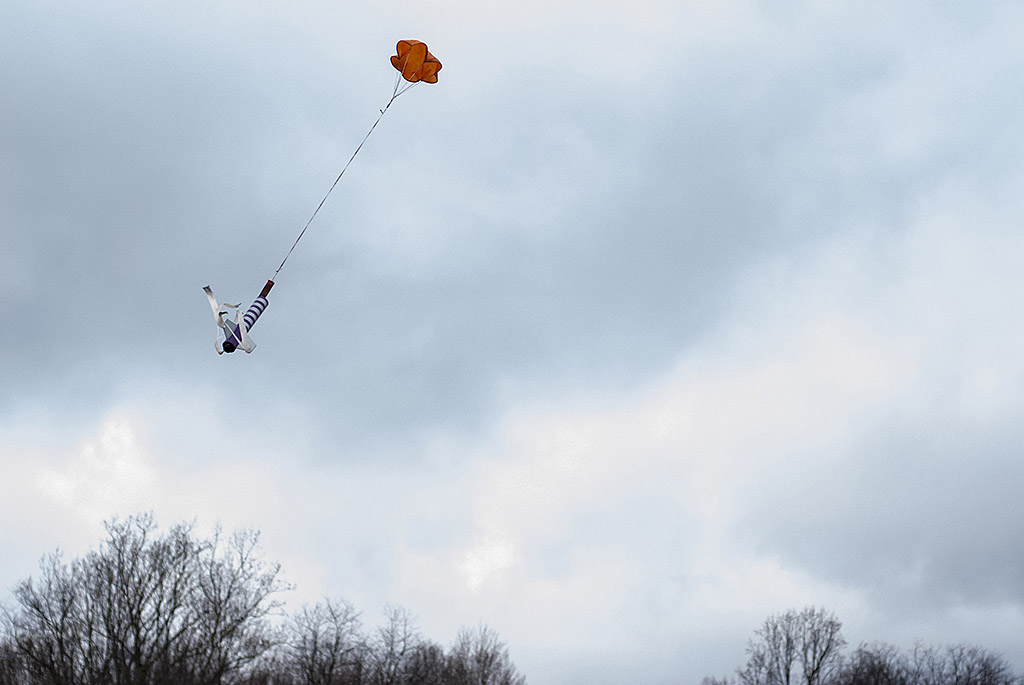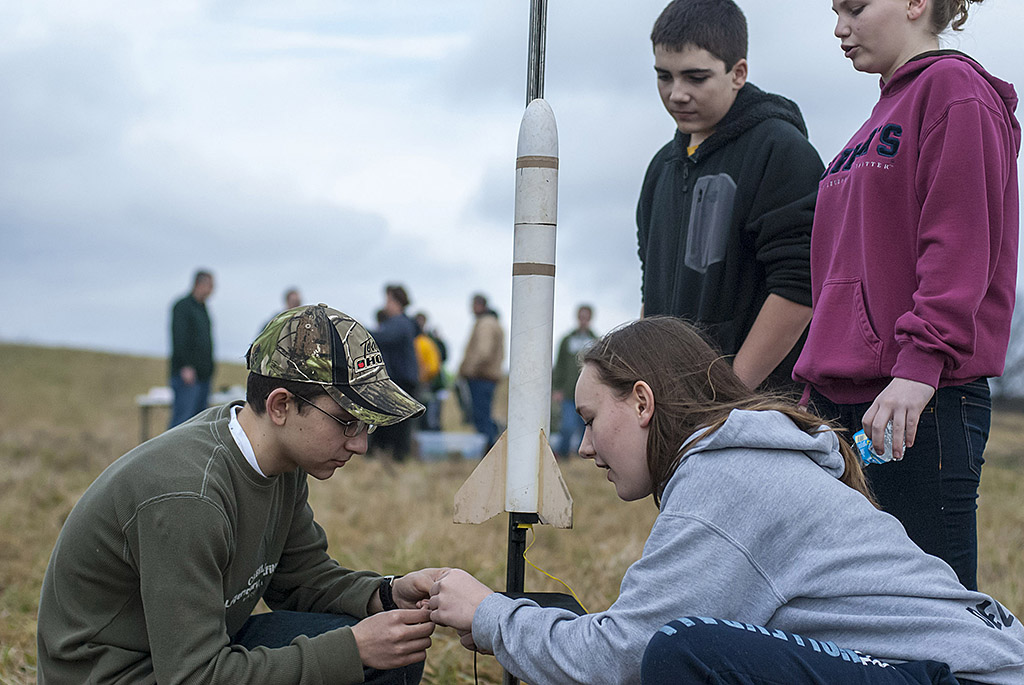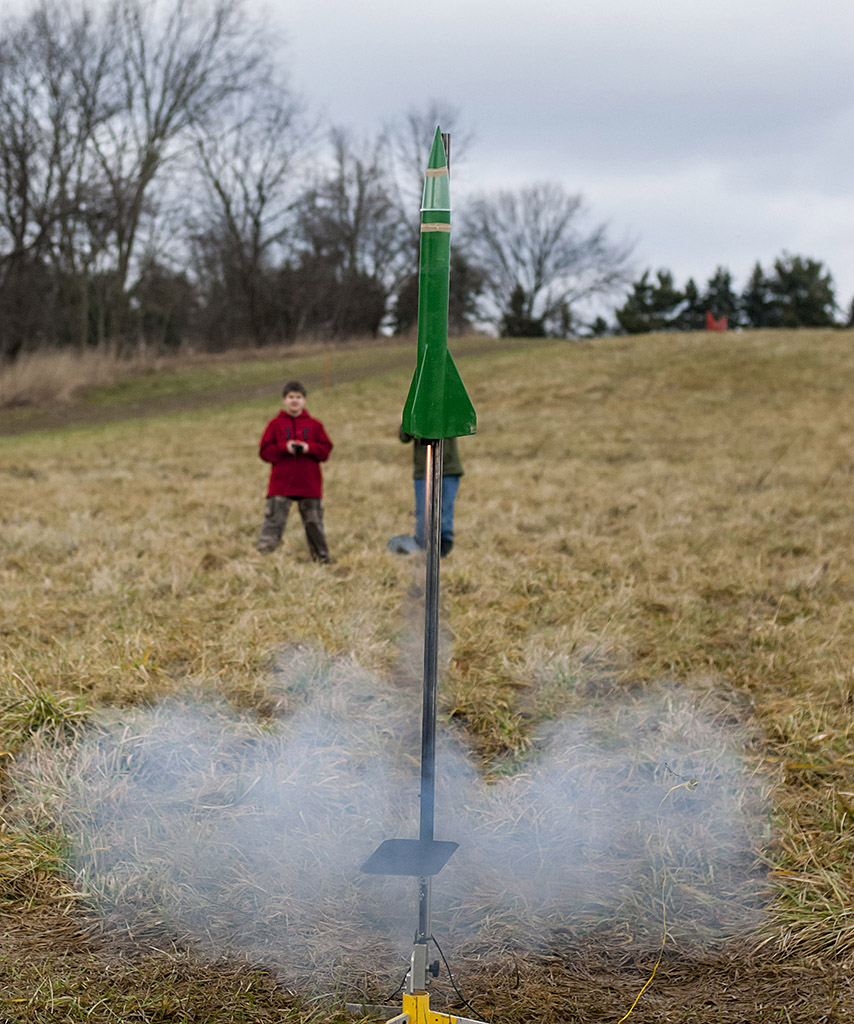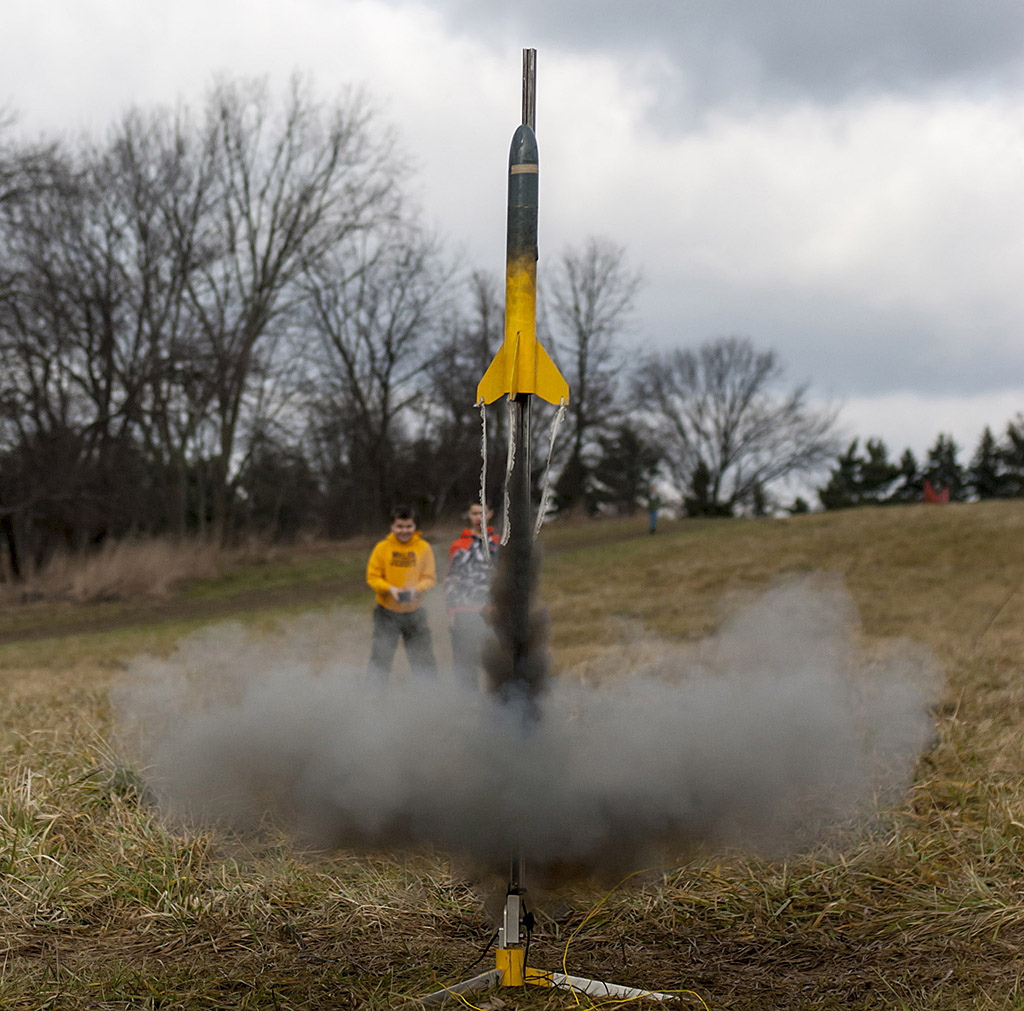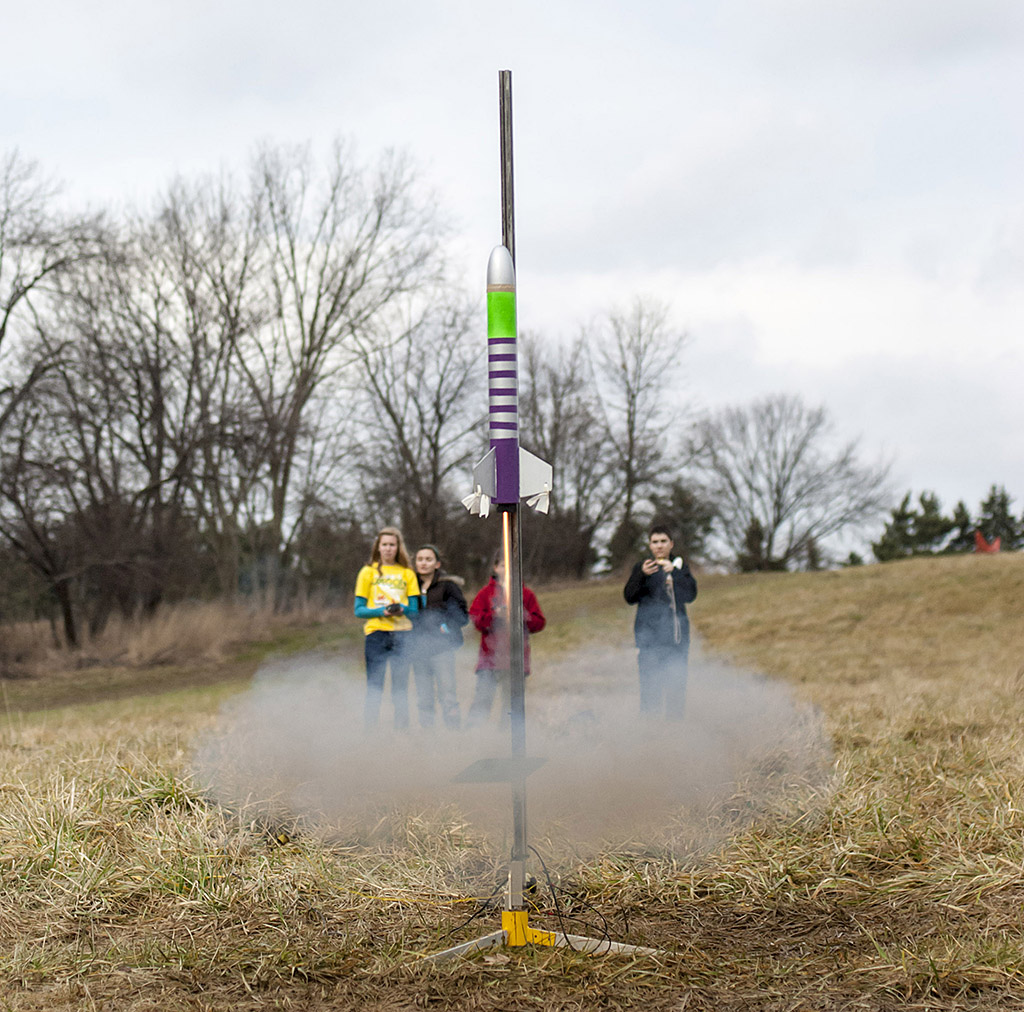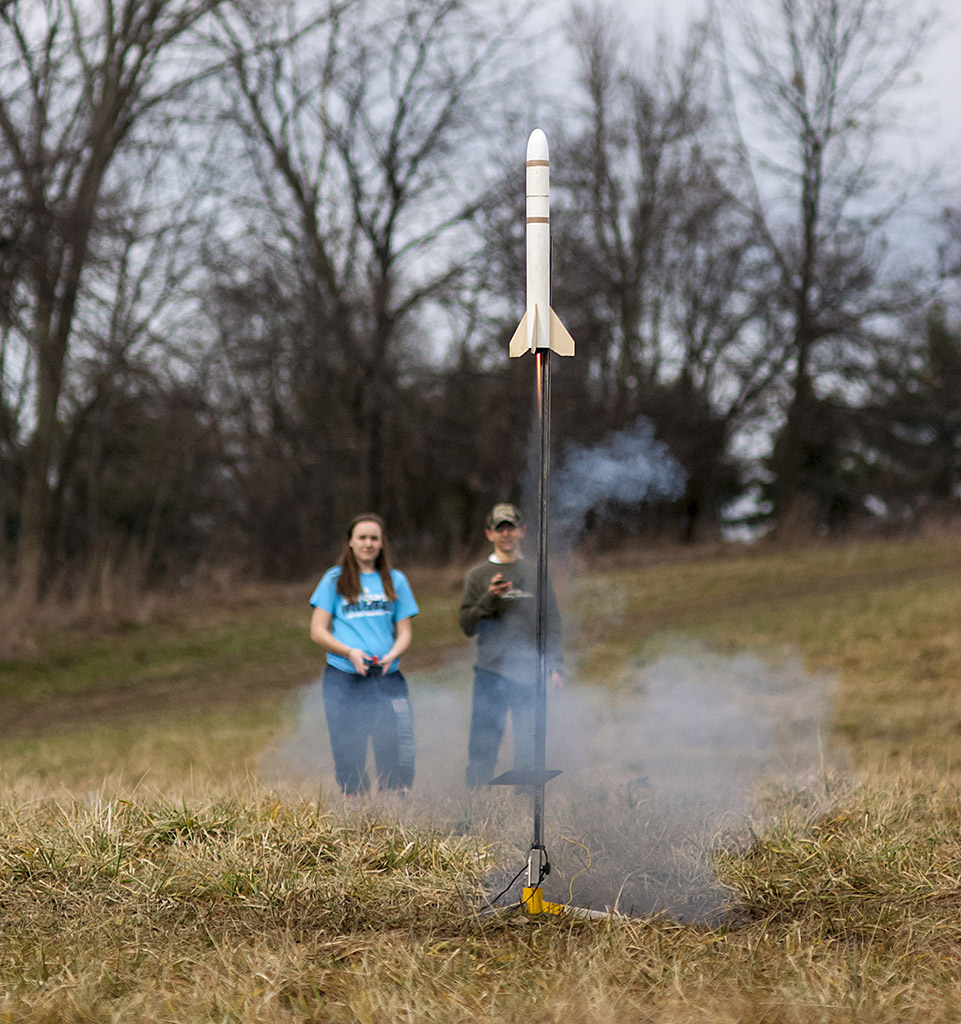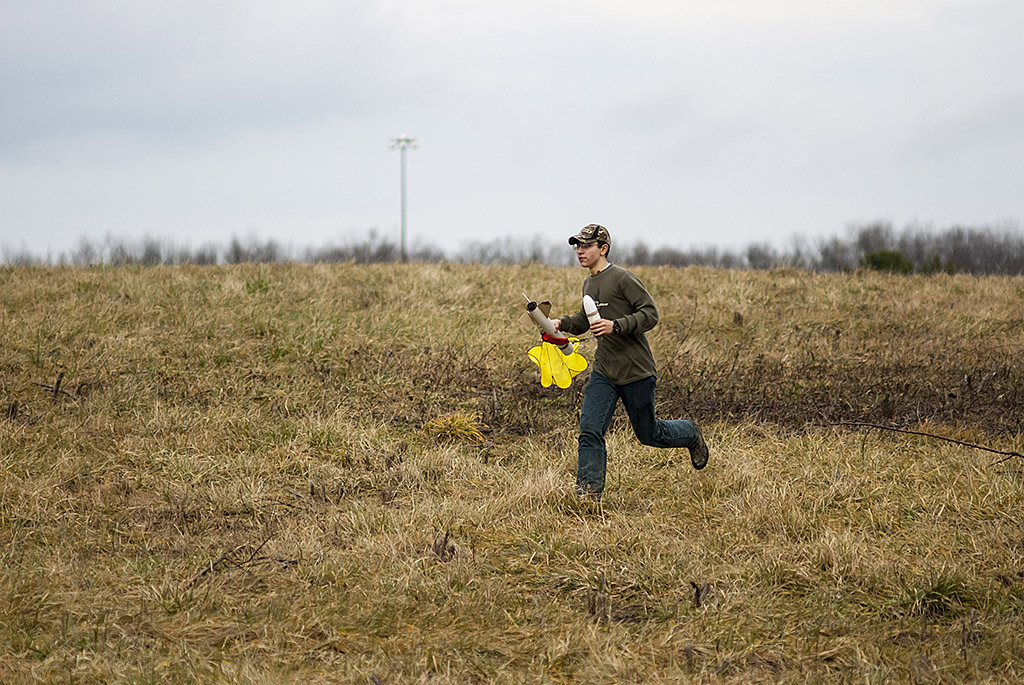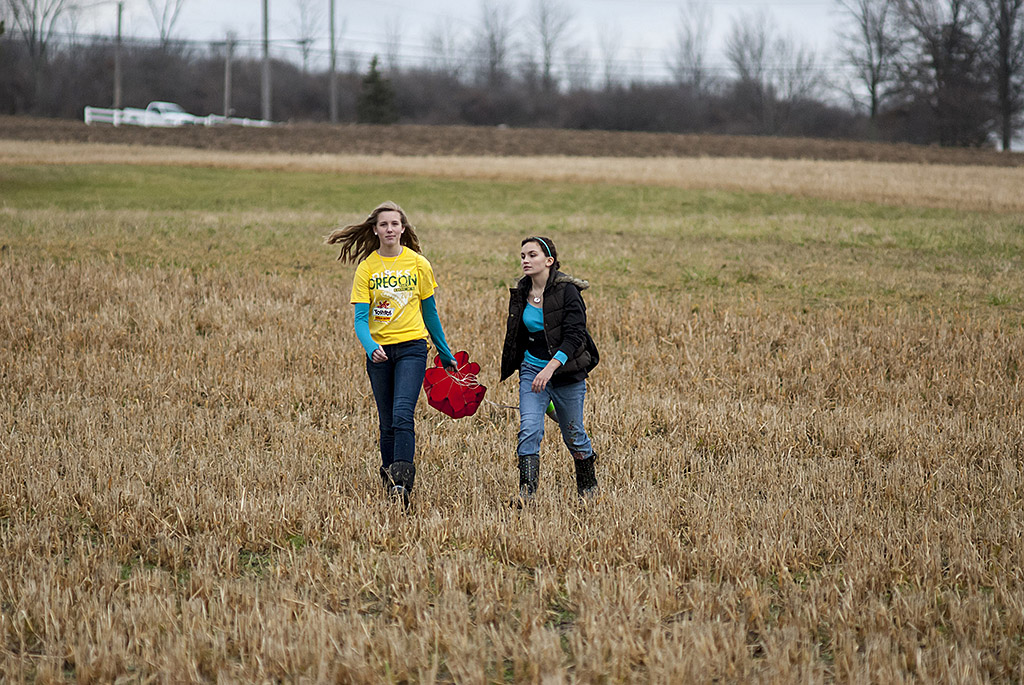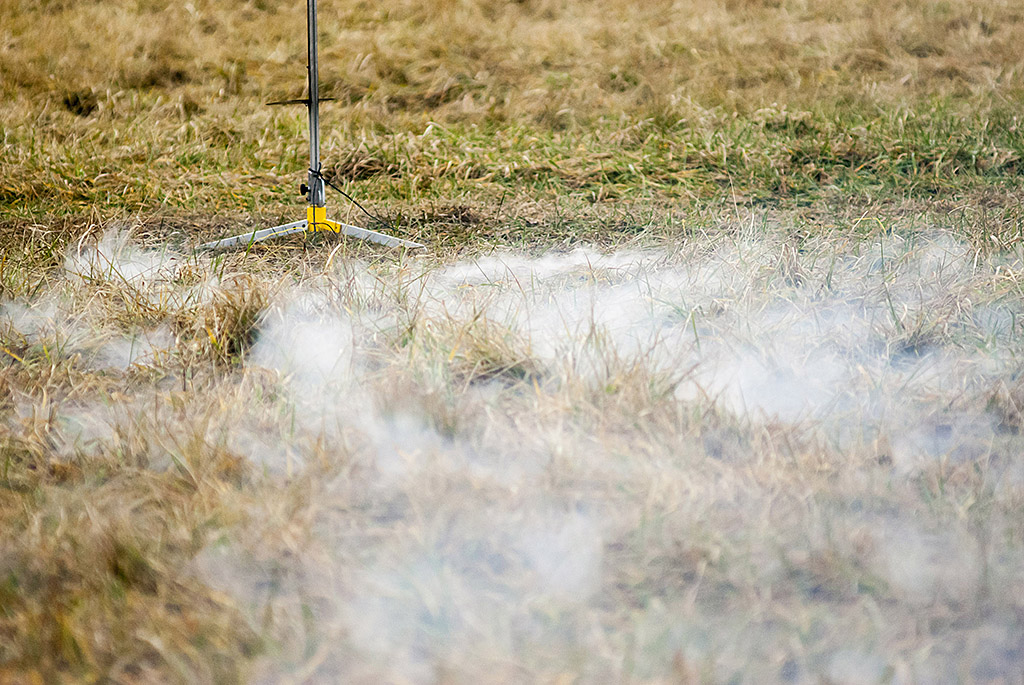 1-7-2013 ~ Blog # 496
(David)
I have a collection of old film cameras and 8mm movie cameras as well as older and newer digital cameras. Most of them sit on a high shelf and collect dust. The 12 foot long shelf was a bit overloaded and needed reinforcement and to be raked back a bit. So while I had everything down I dusted them off, arranged them (along with some of our active digital cameras) and took a group shot. Top center is a 1917 3.25" x 5.5" Graflex that I converted to 4" X 5" in my college days. Note the Yashica-A twin reflex, Several Kodak Brownies, A Nikon F3, A digital Sony Mavica that recorded onto floppy disks, A Canon G1, A Nikon 8400 with a fisheye lens, a Beaulieu 8mm movie camera and my SLR lenses.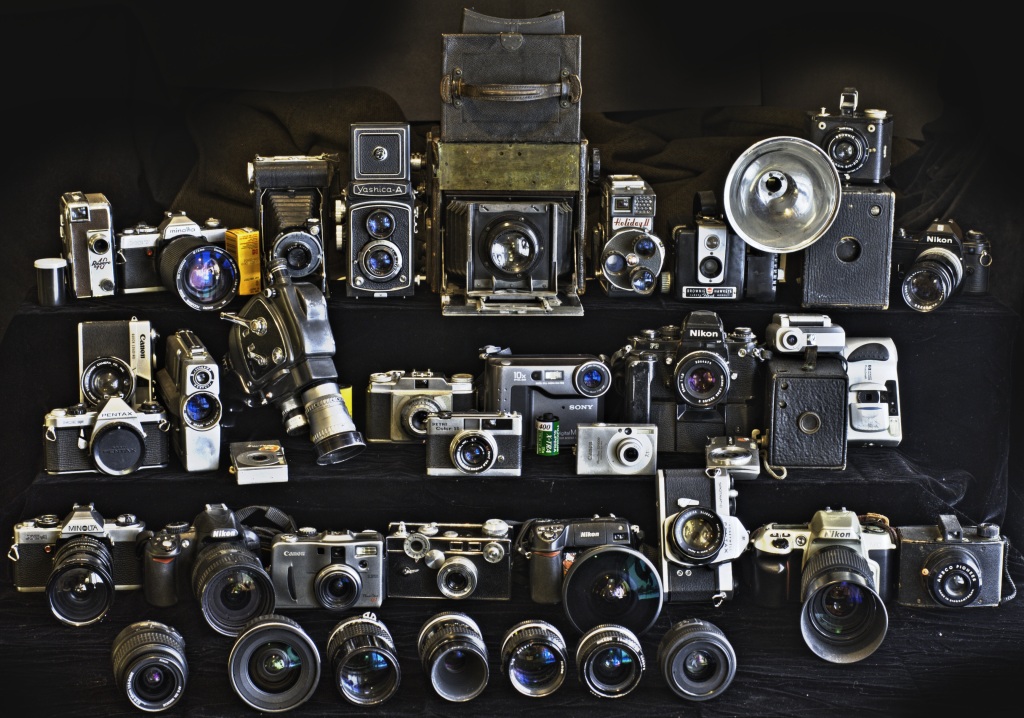 1-7-2013 ~ Blog # 496
(David)
The girls playing Dixit.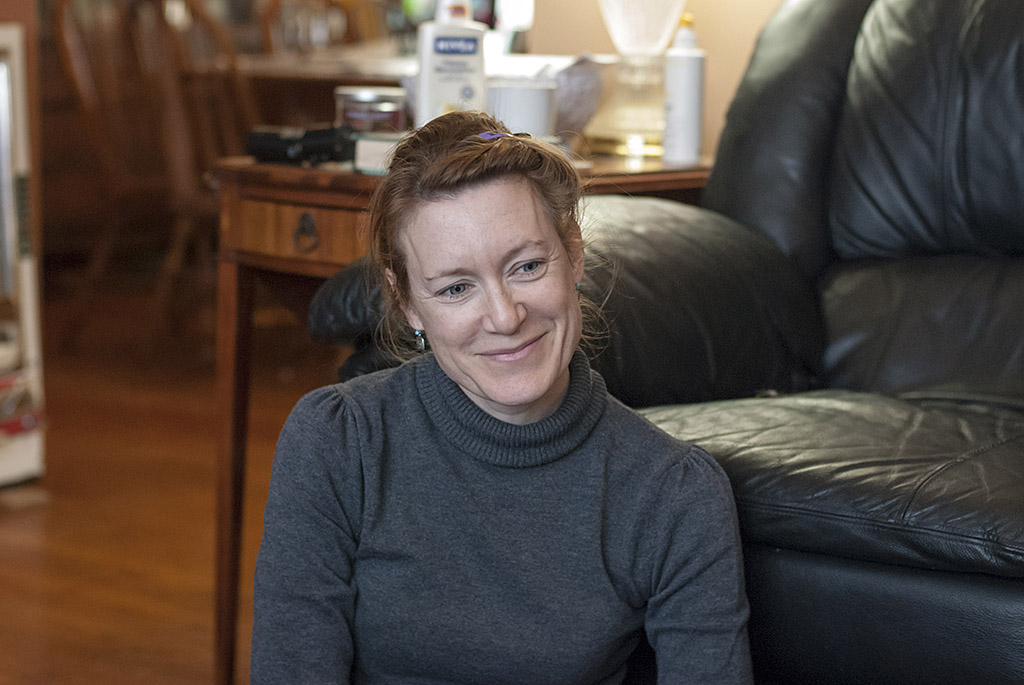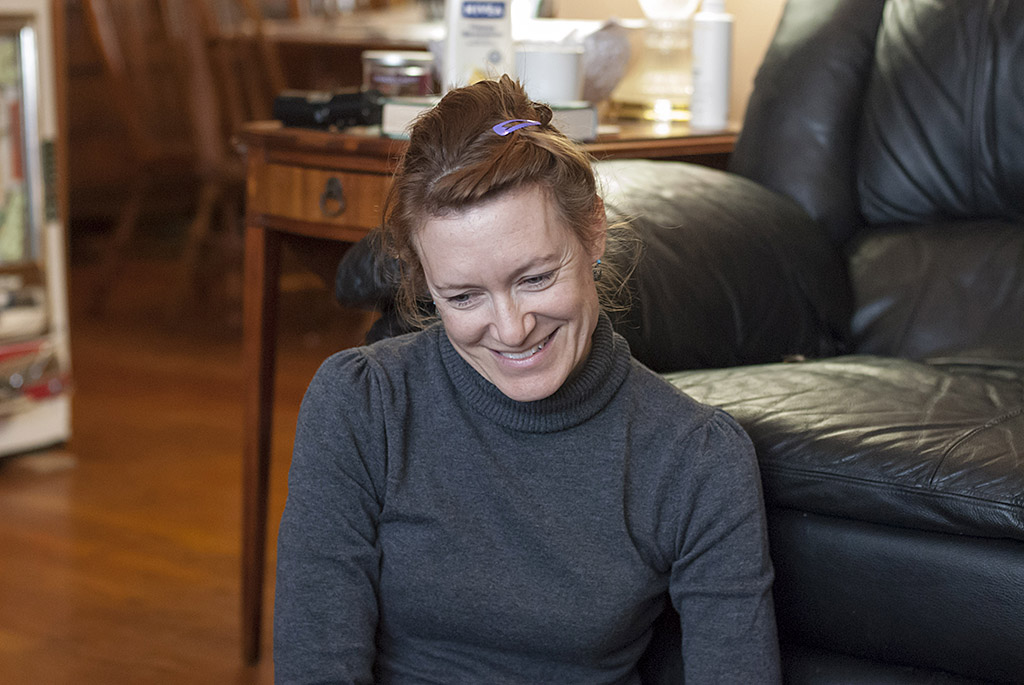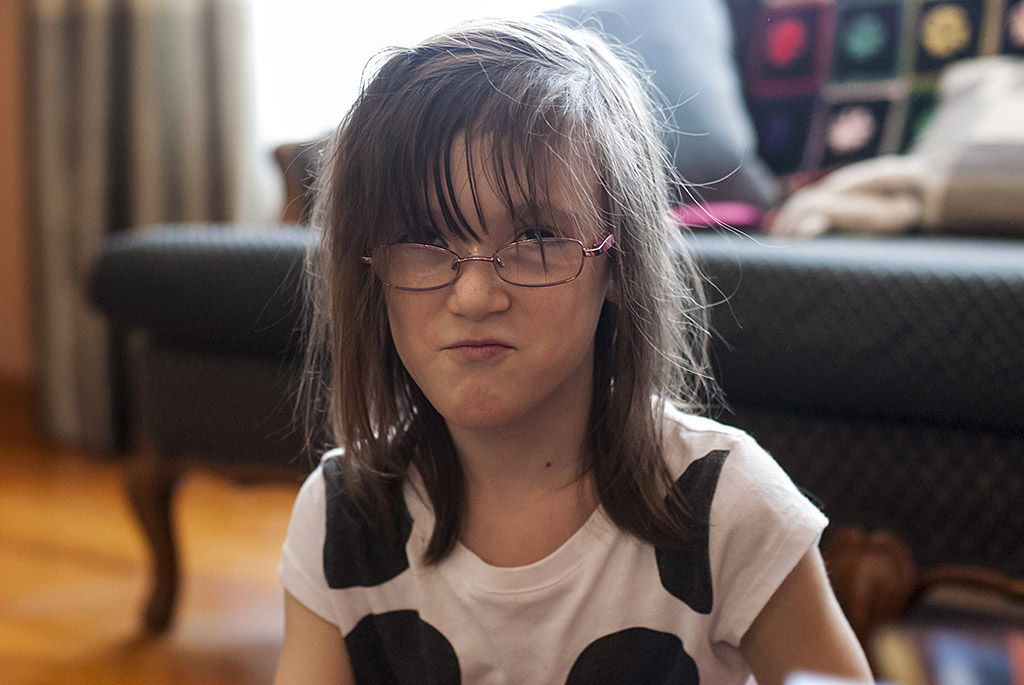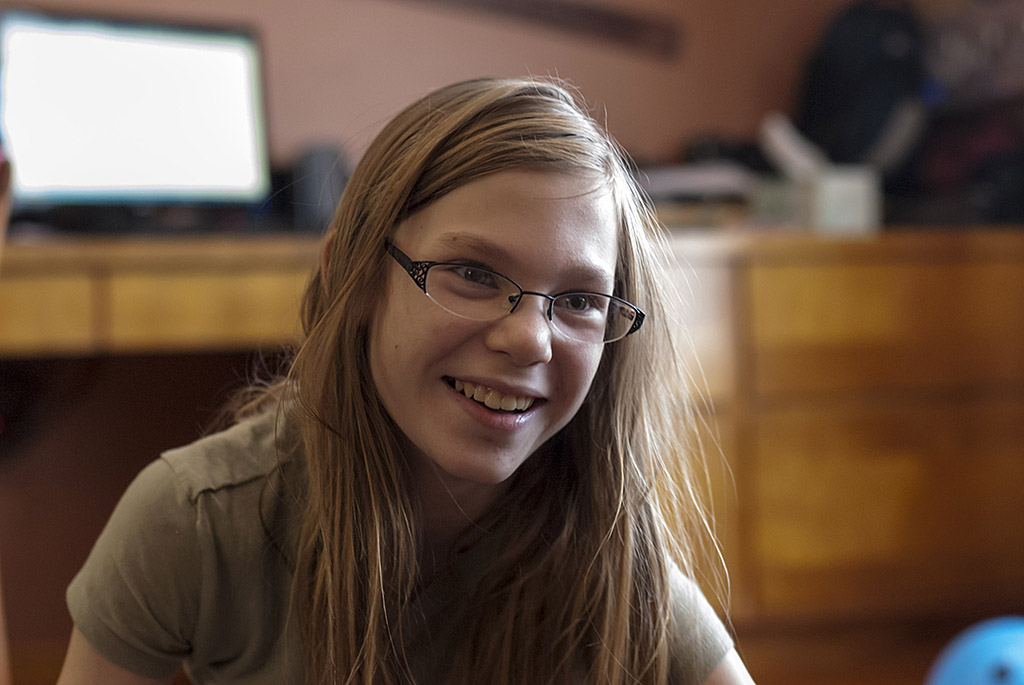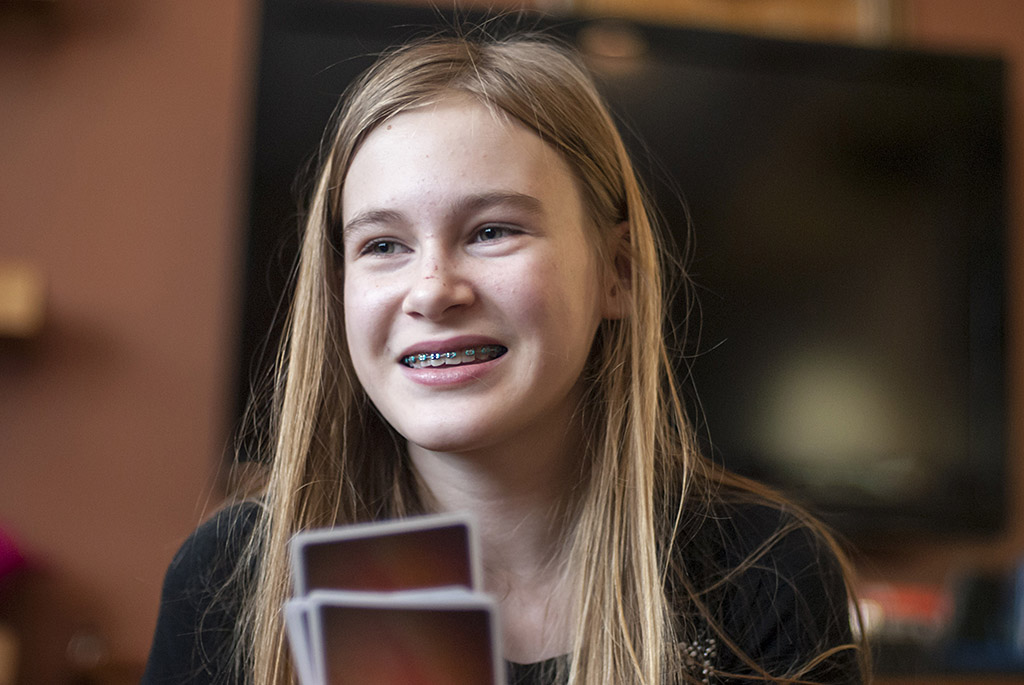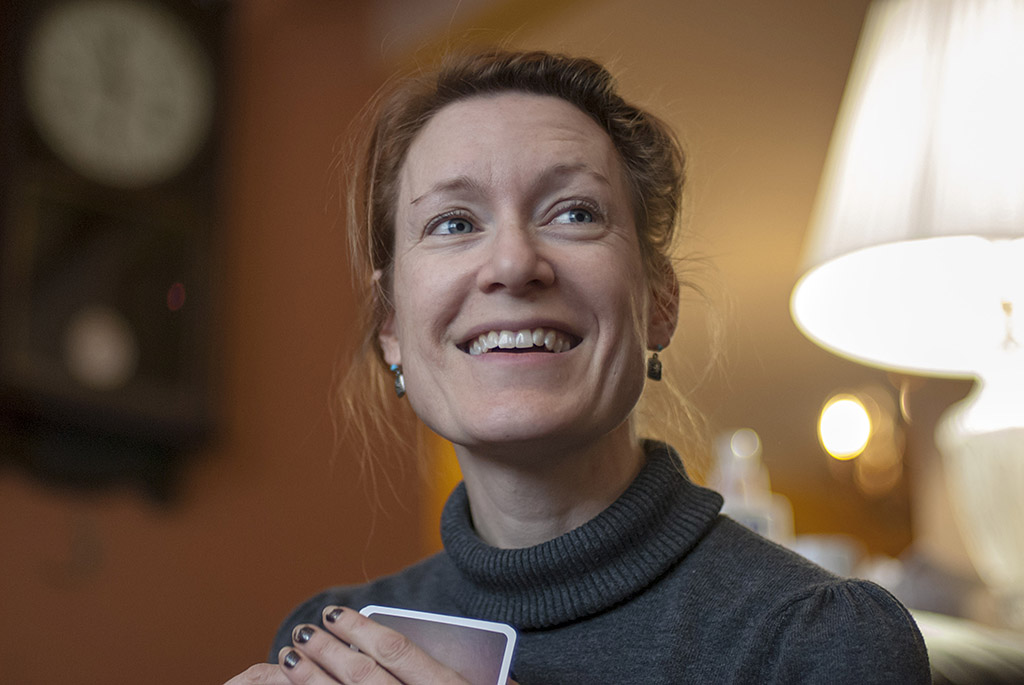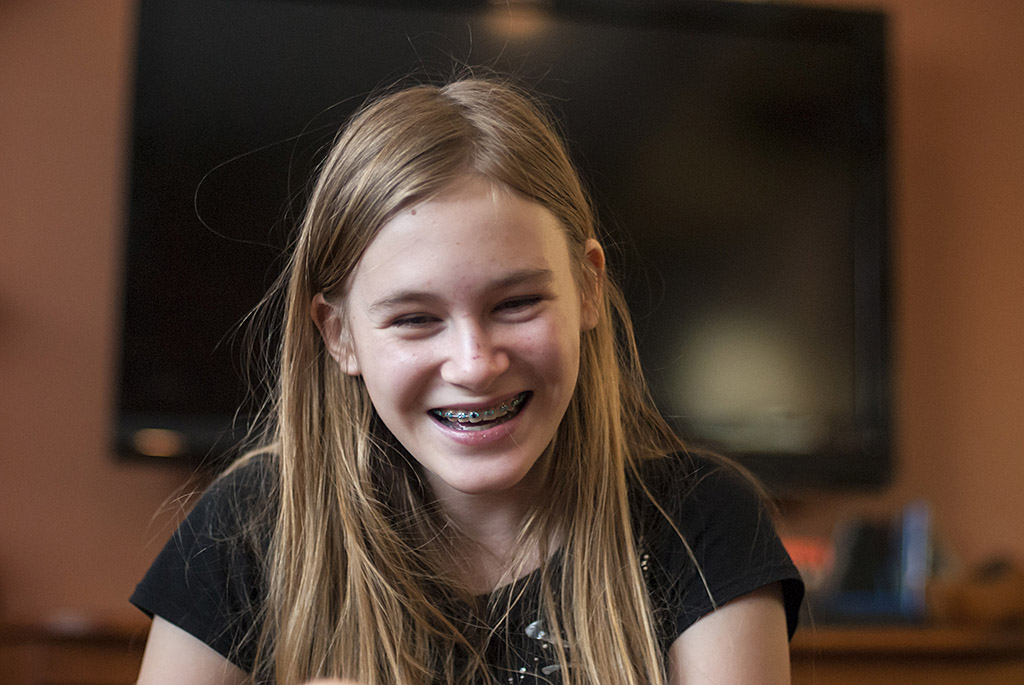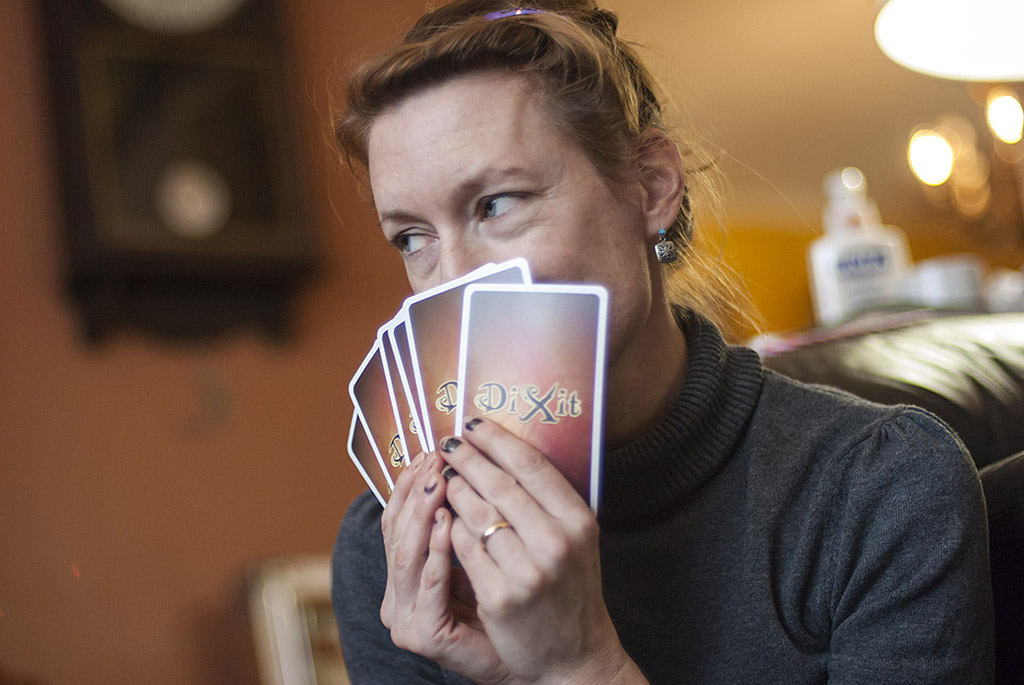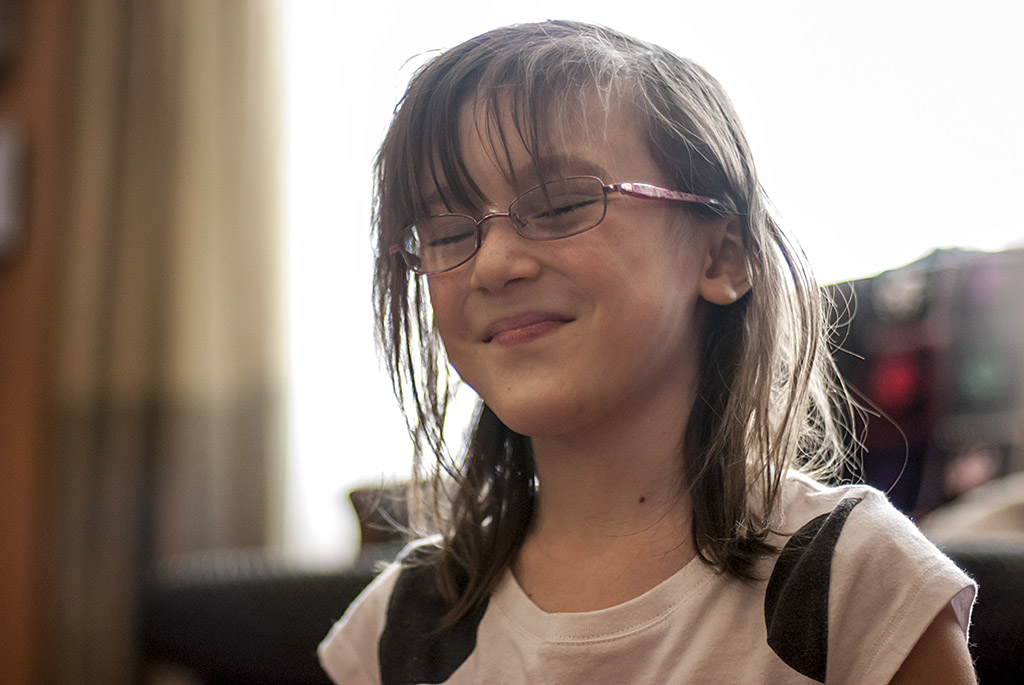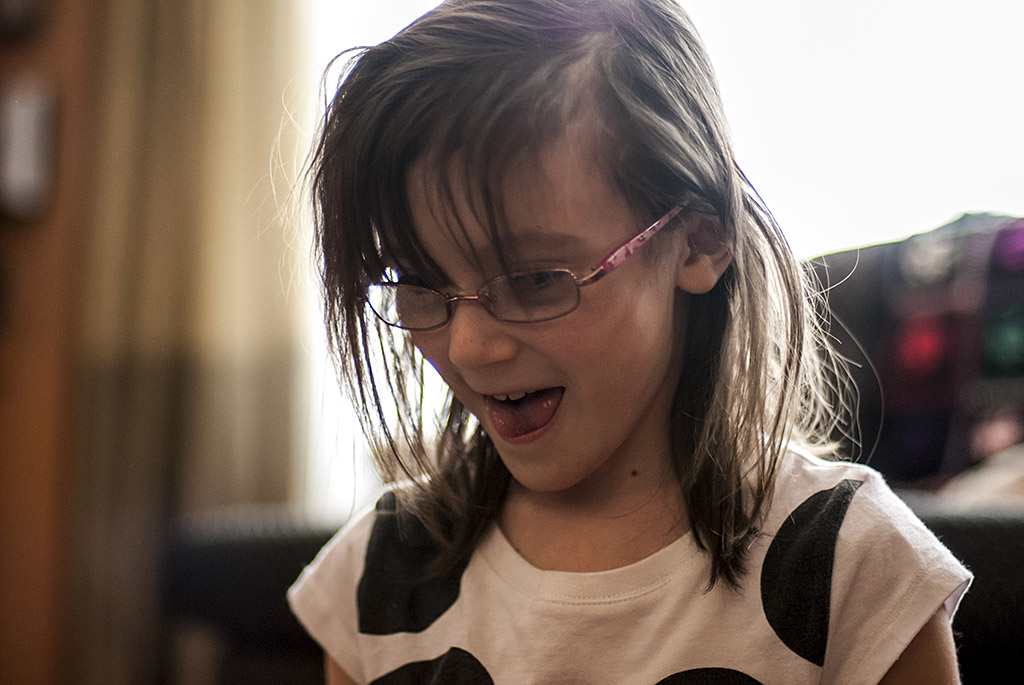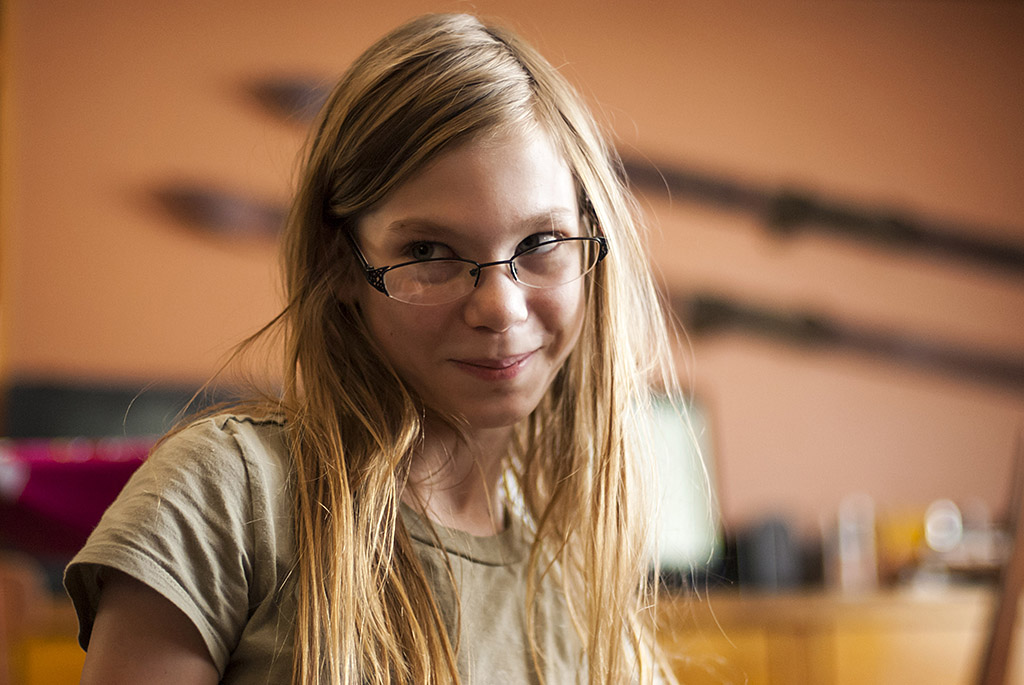 1-3-2013 ~ Blog # 495
(David)
Yesterday we visited Cleveland's famous century old West Side Market. For most of us, it was our first visit. I guess I imagined a bit of hodge-podge Chinatown feel, but I found the market to be much more organized and uniform than I expected. We enjoyed gyros, noodles, smoothies and fruit. I took quite a few photos and wished I'd had time for more.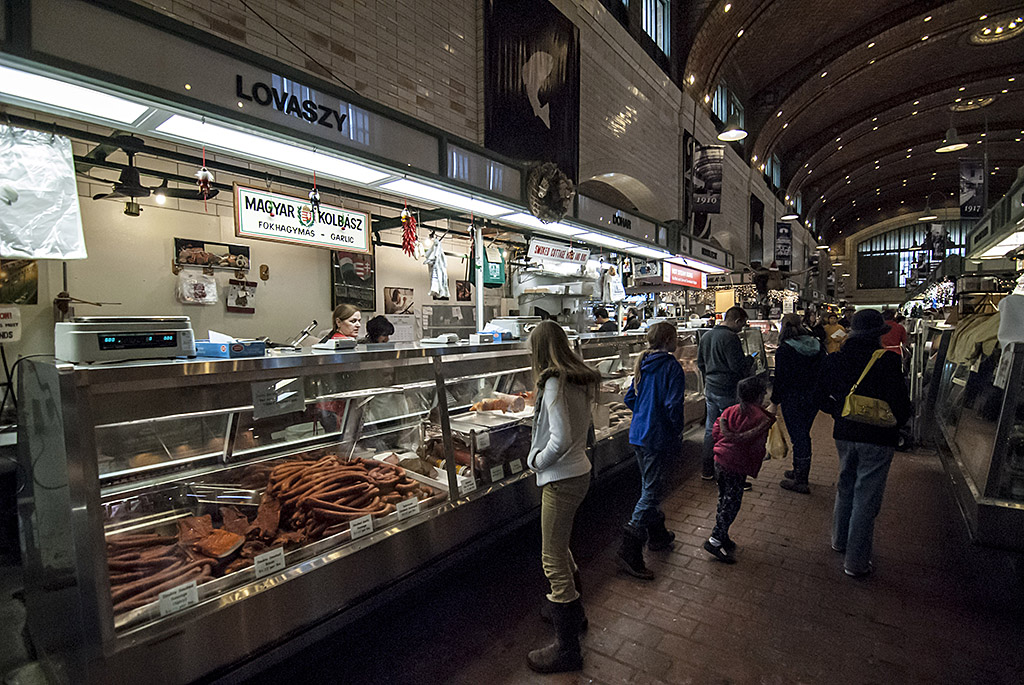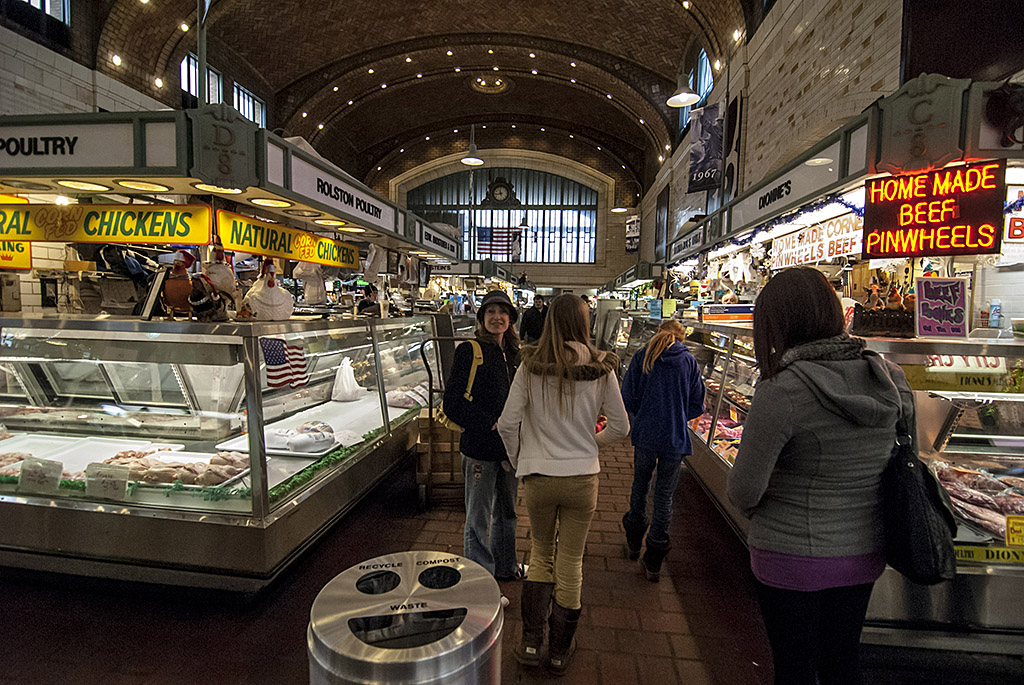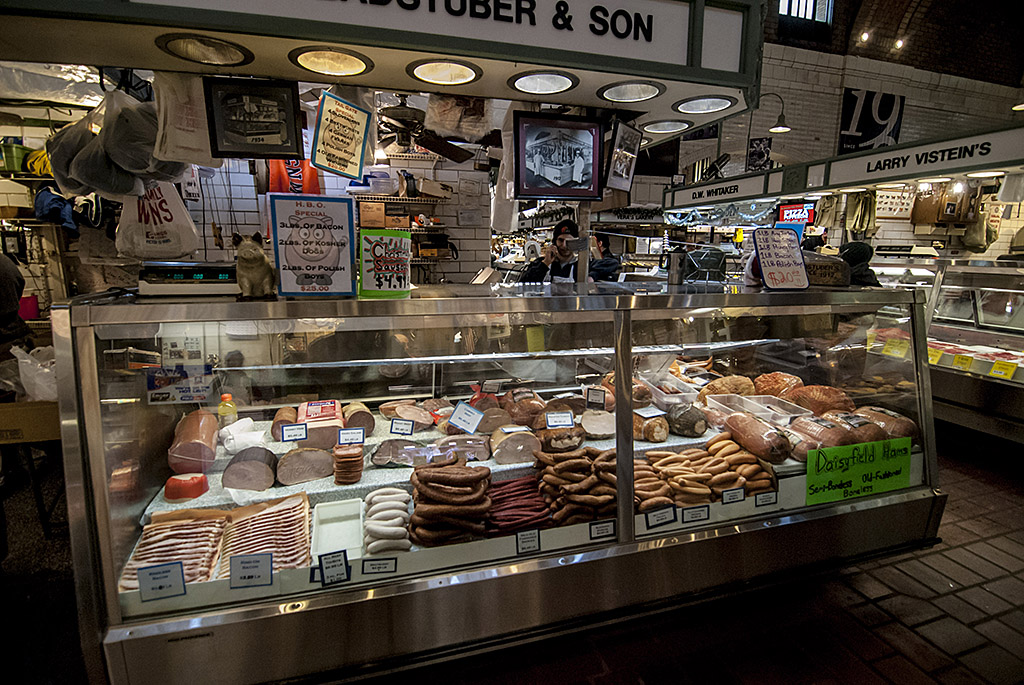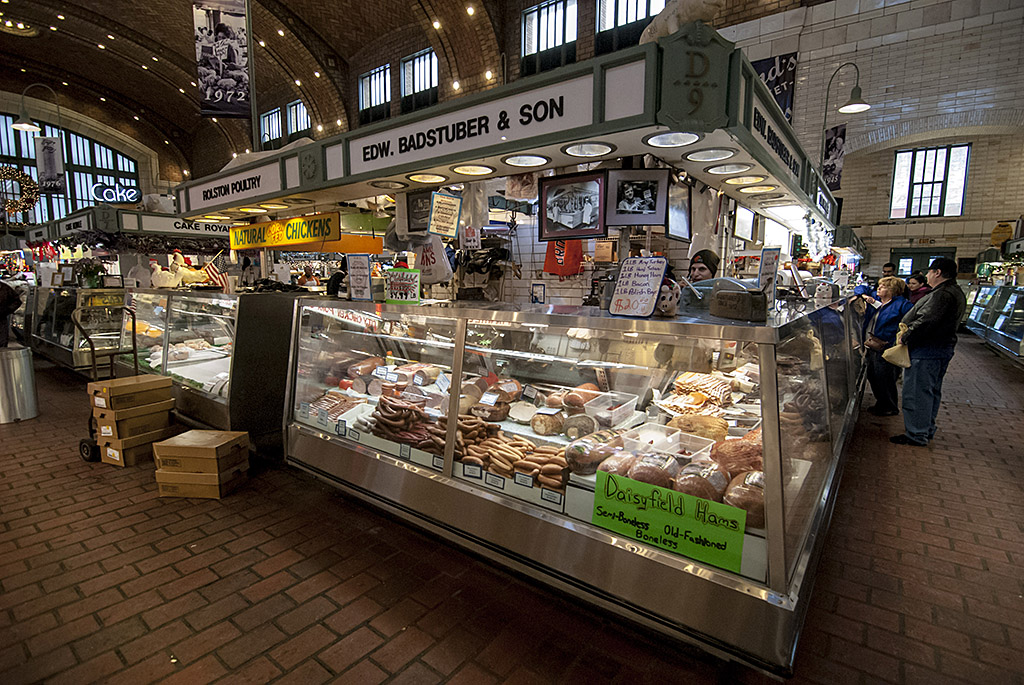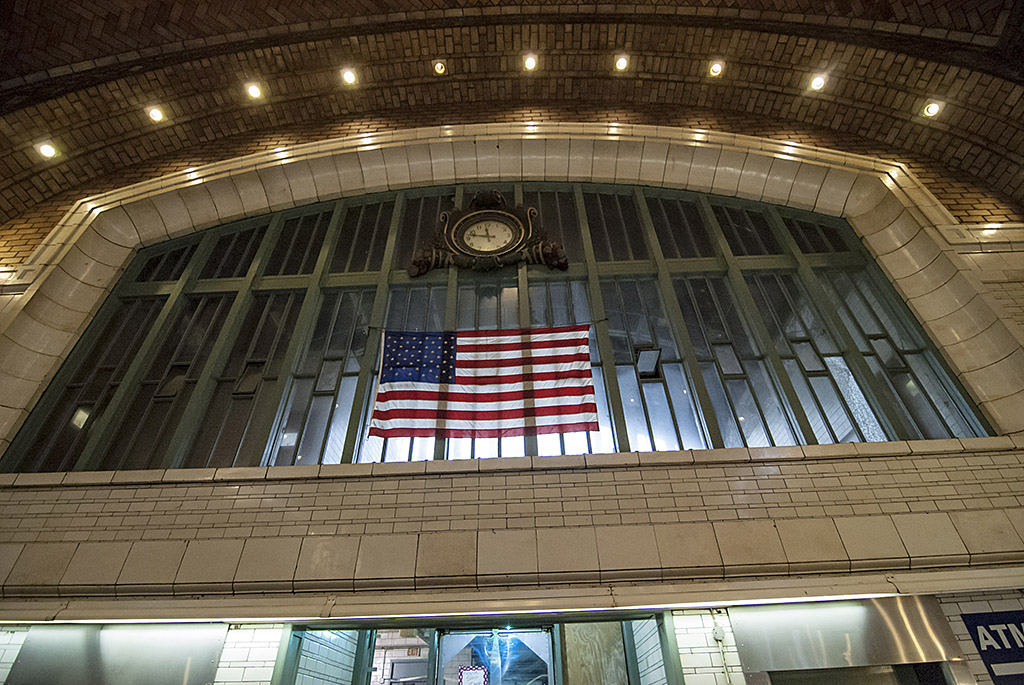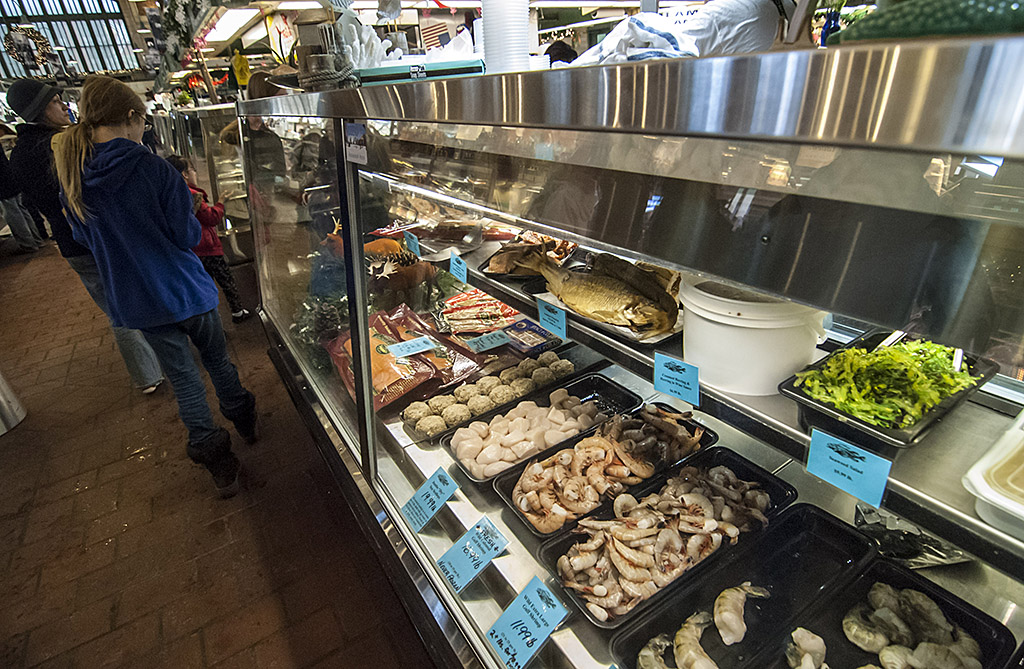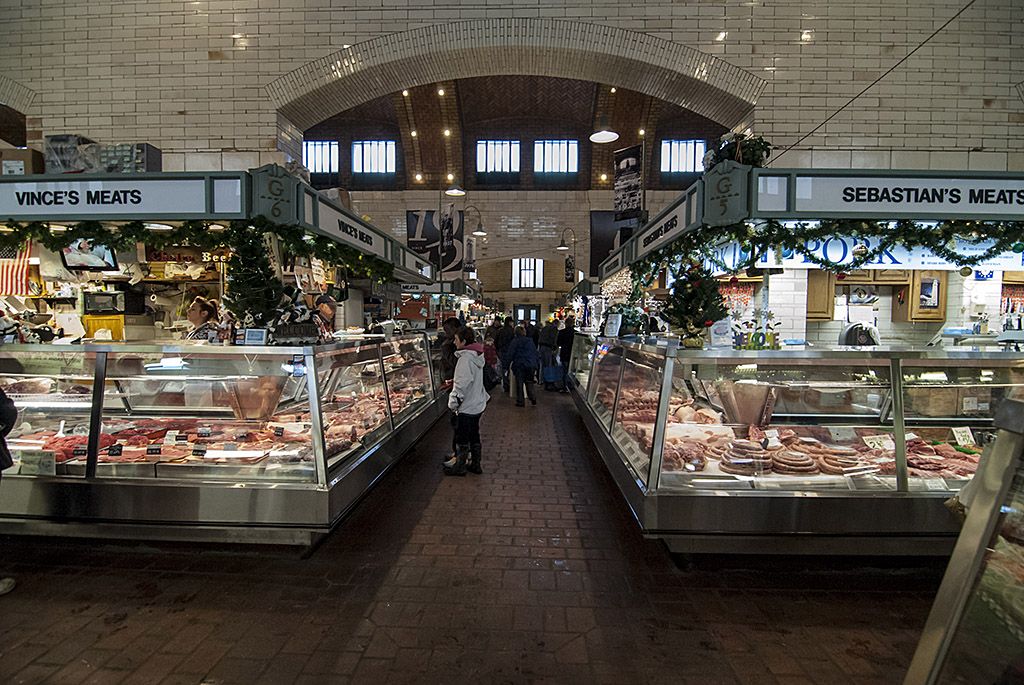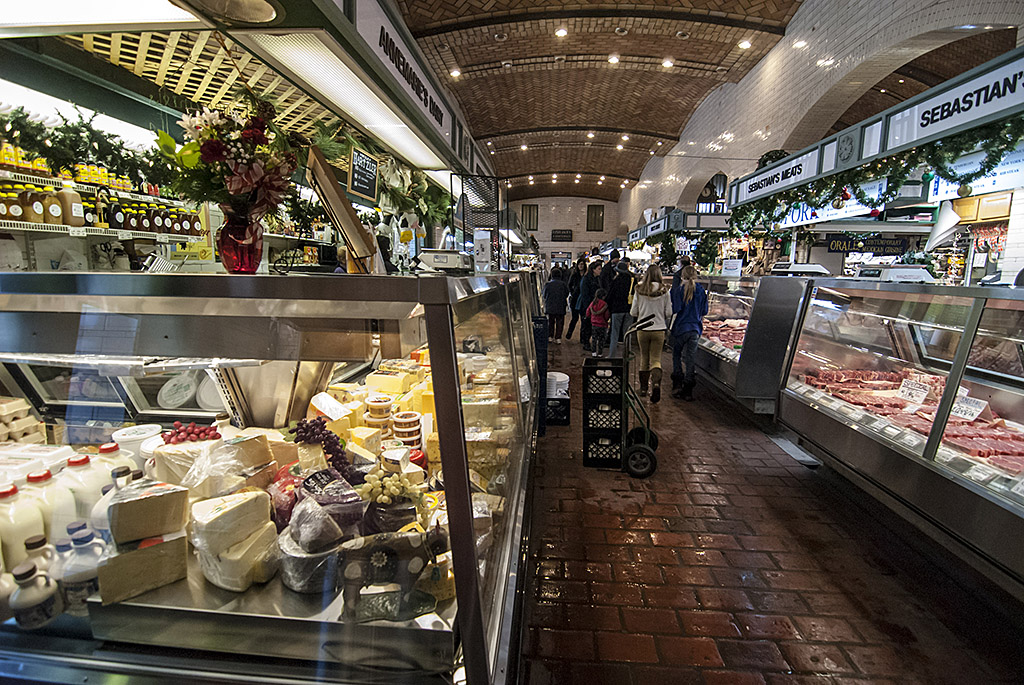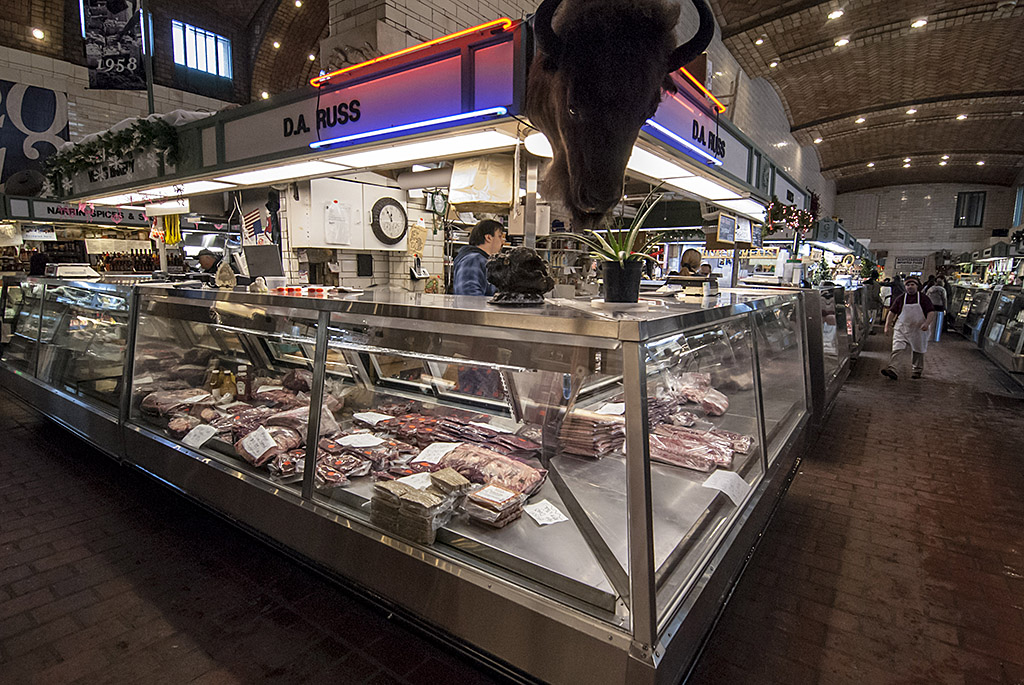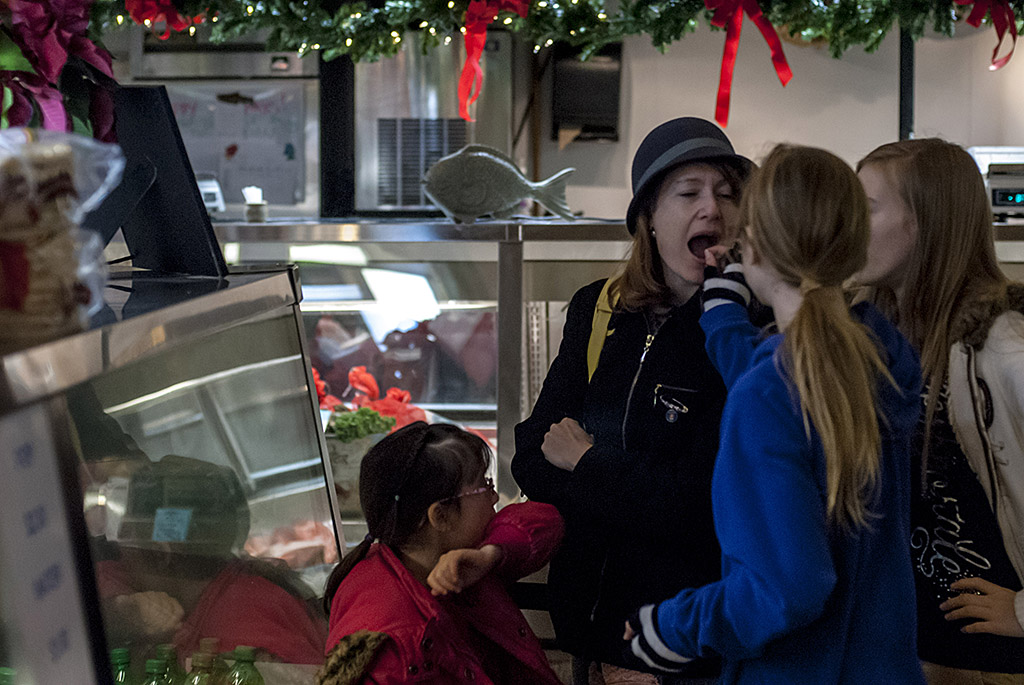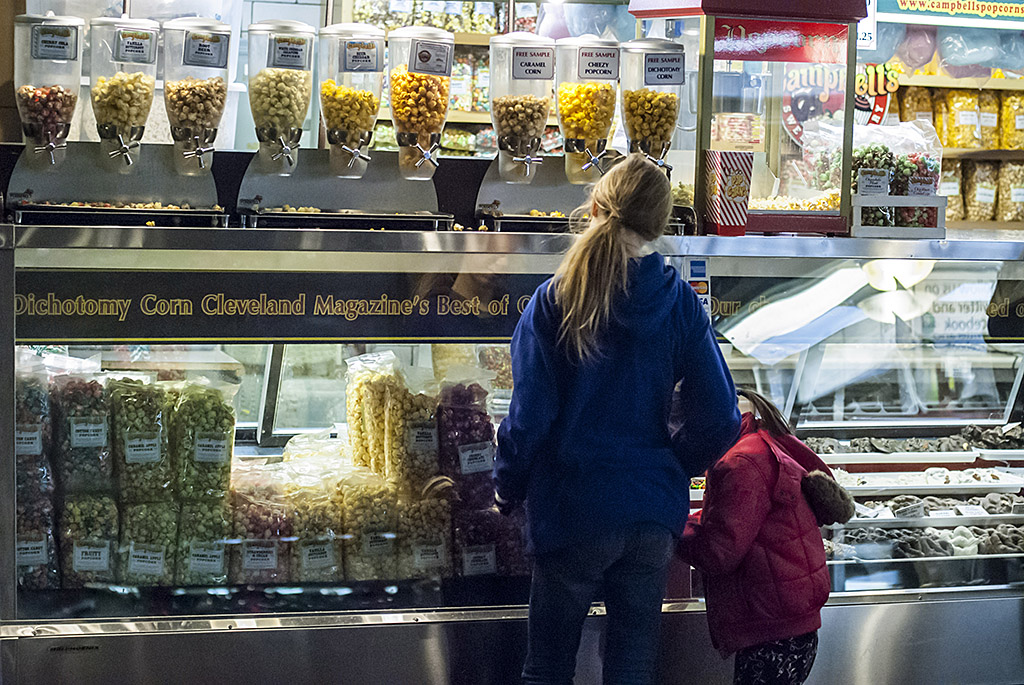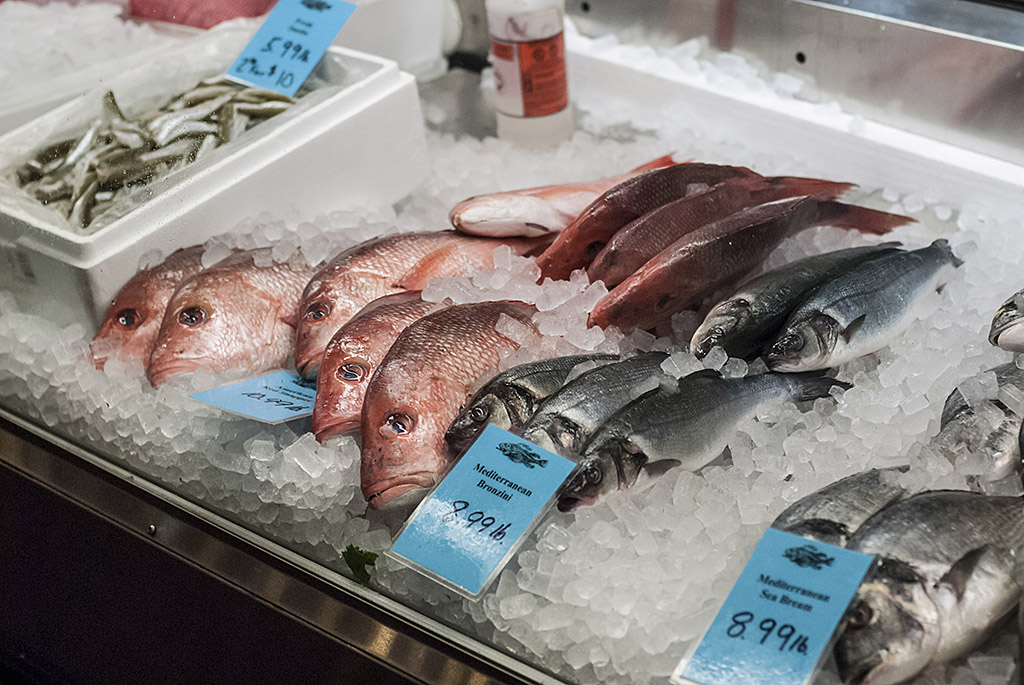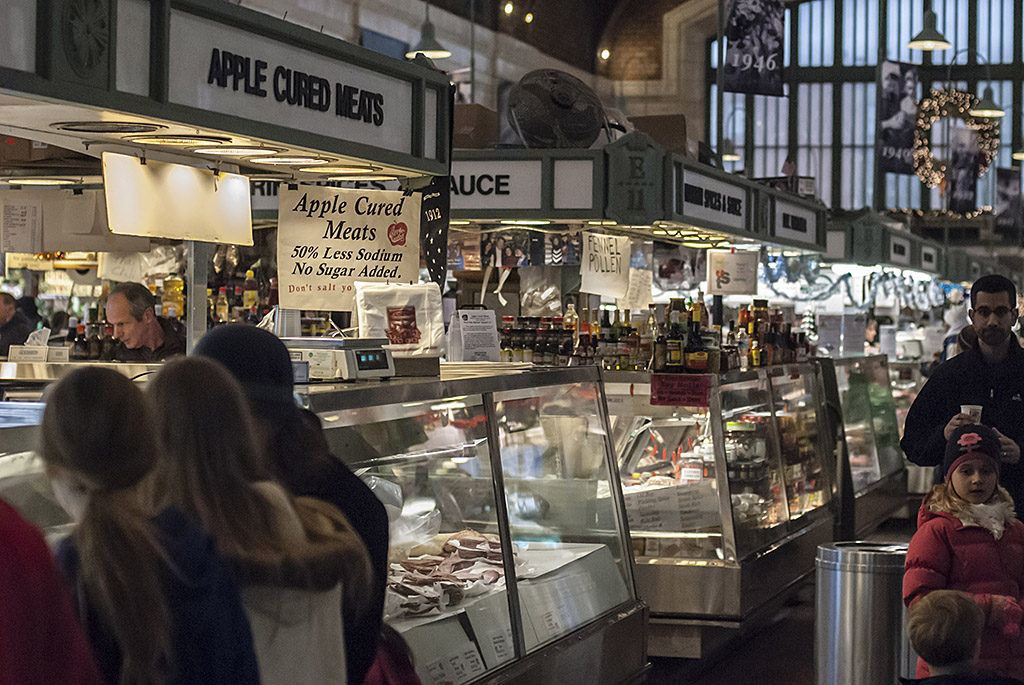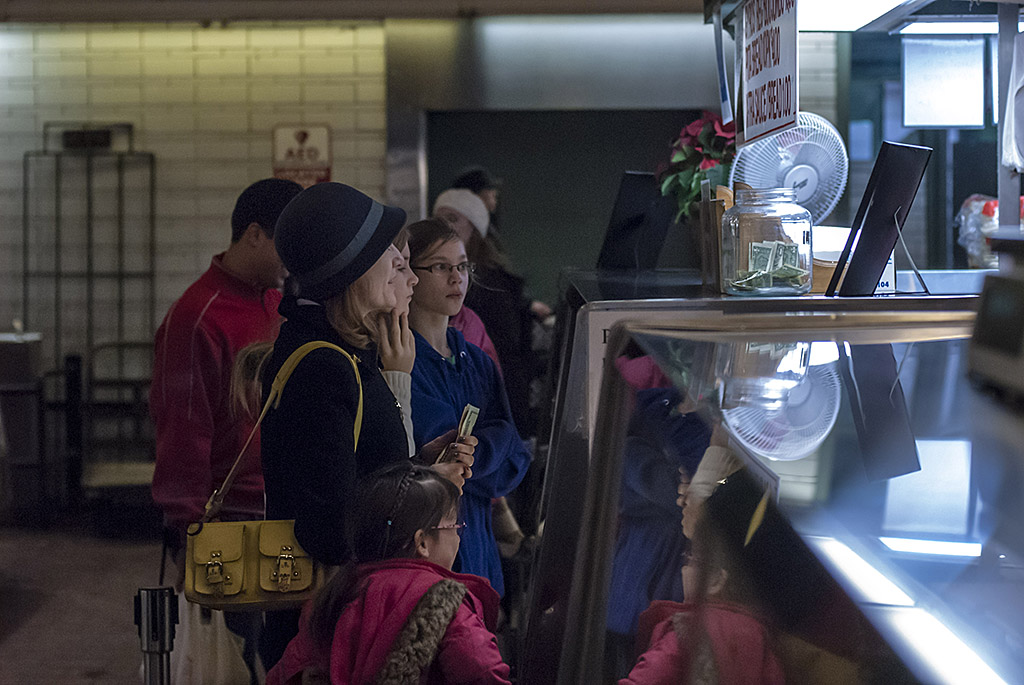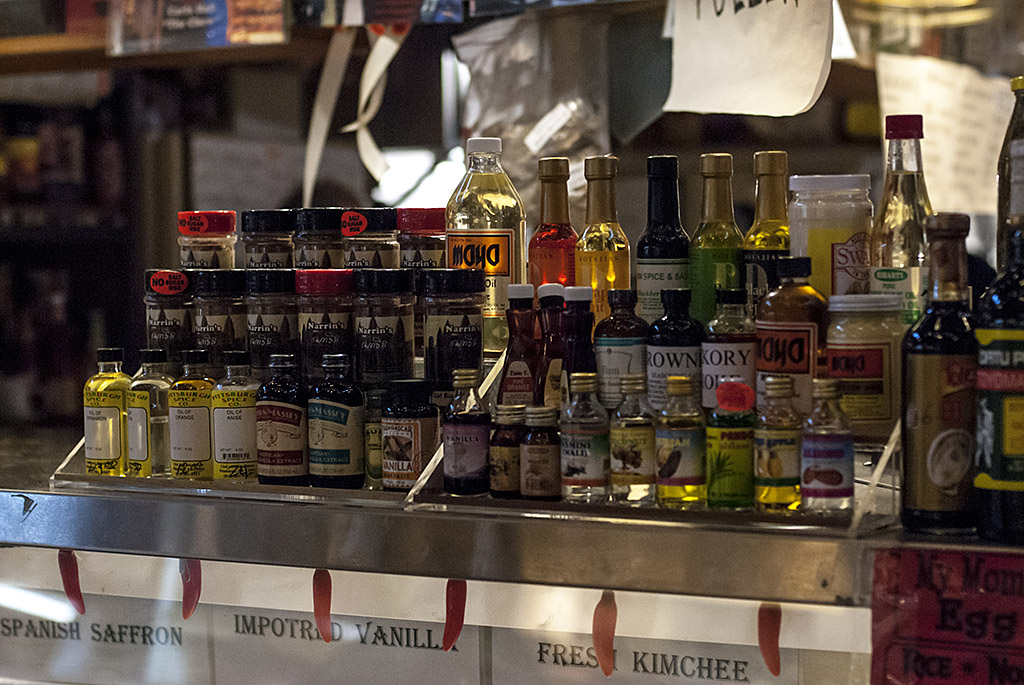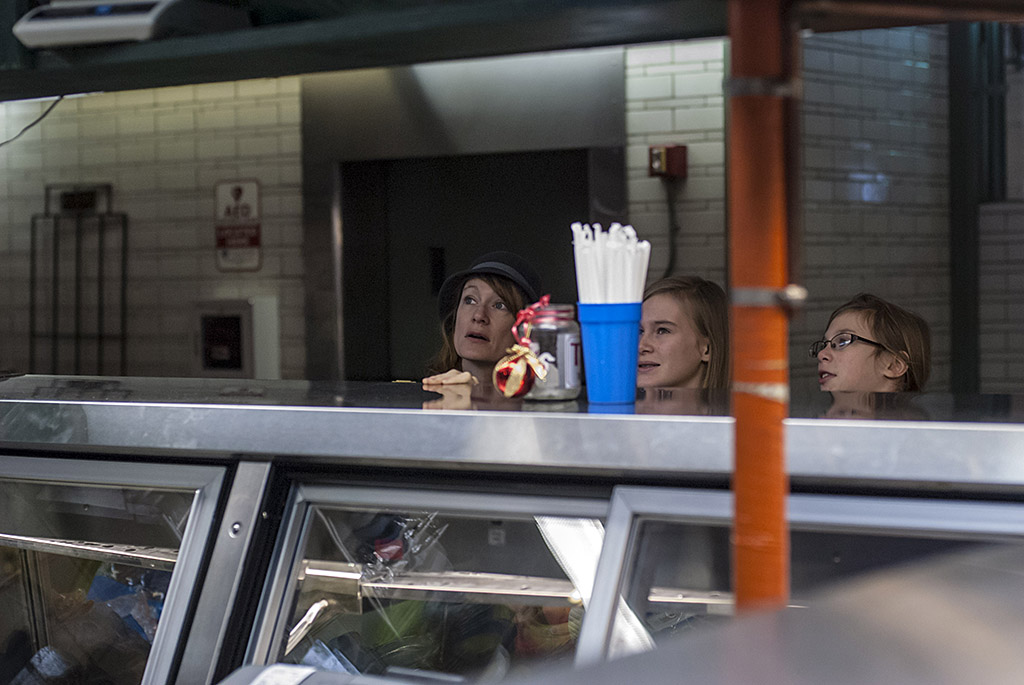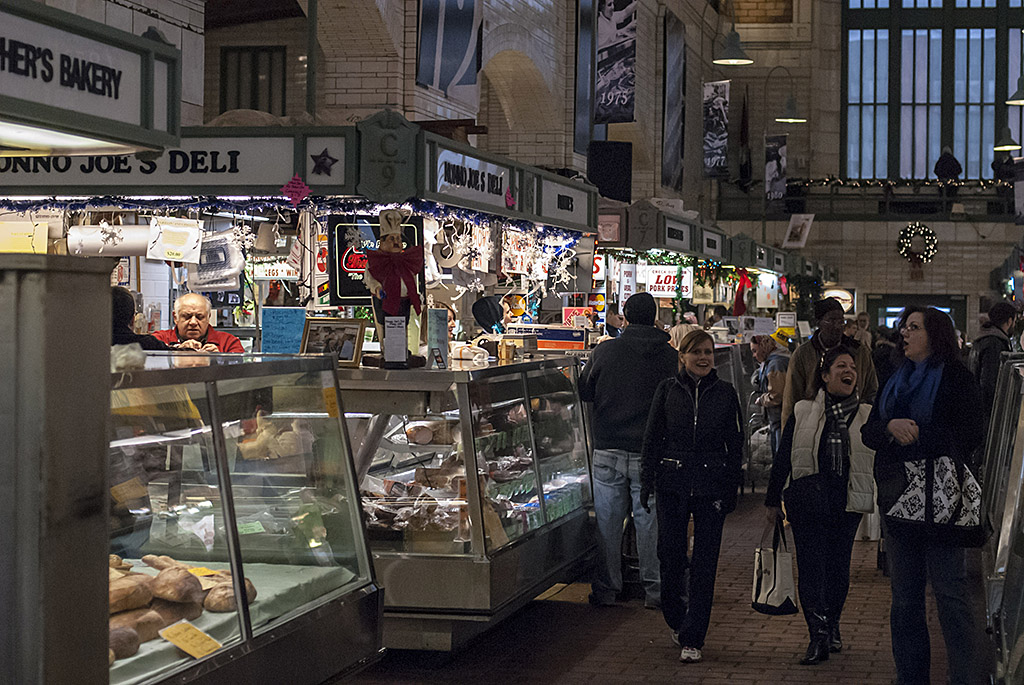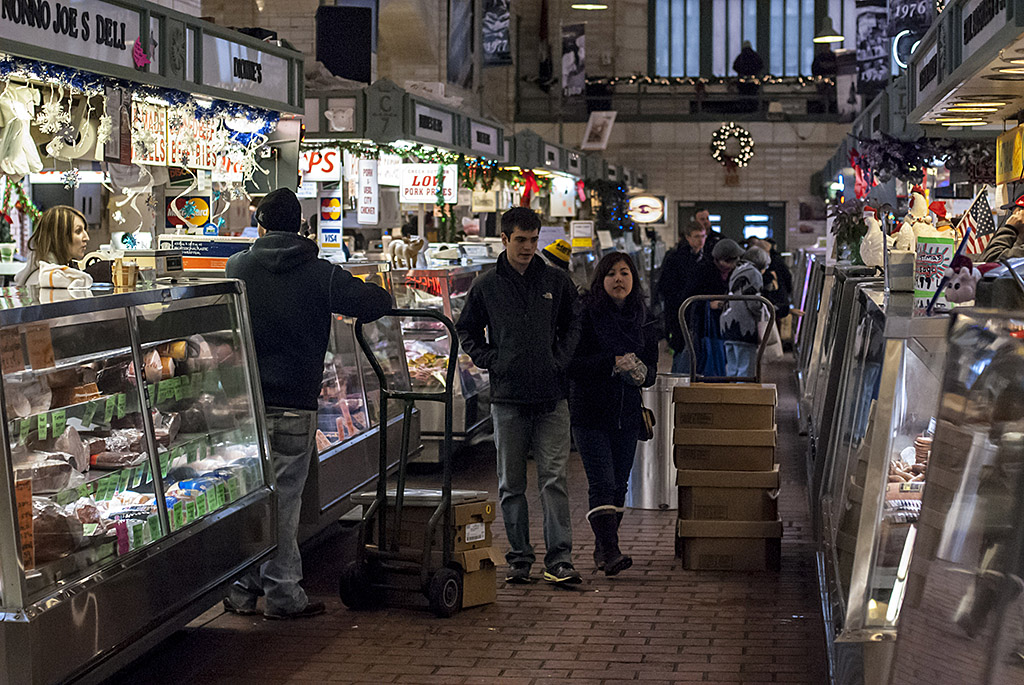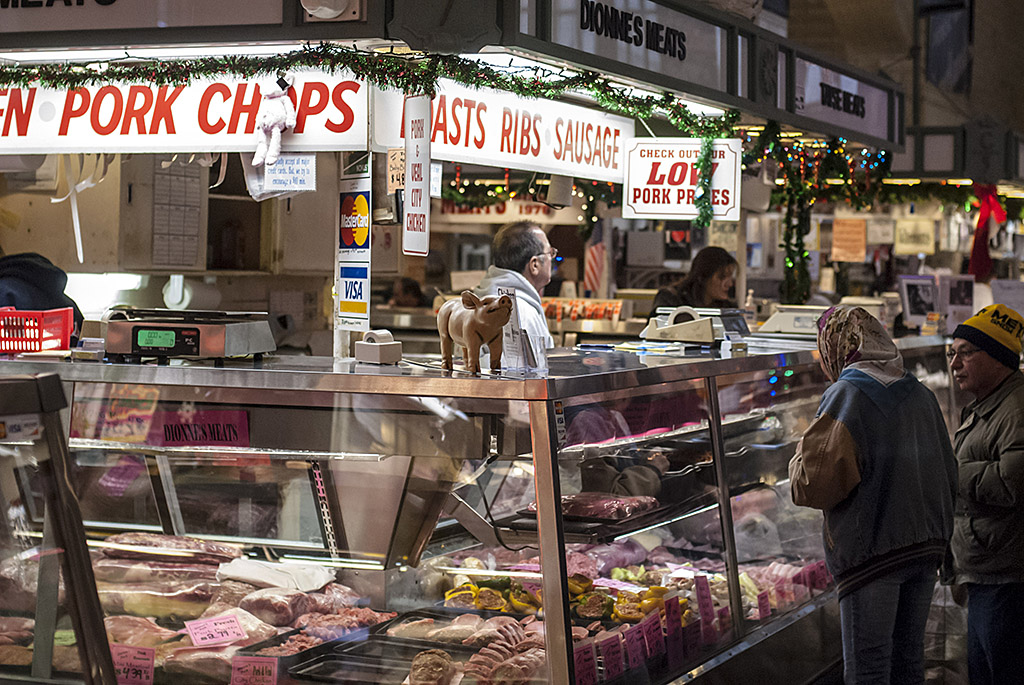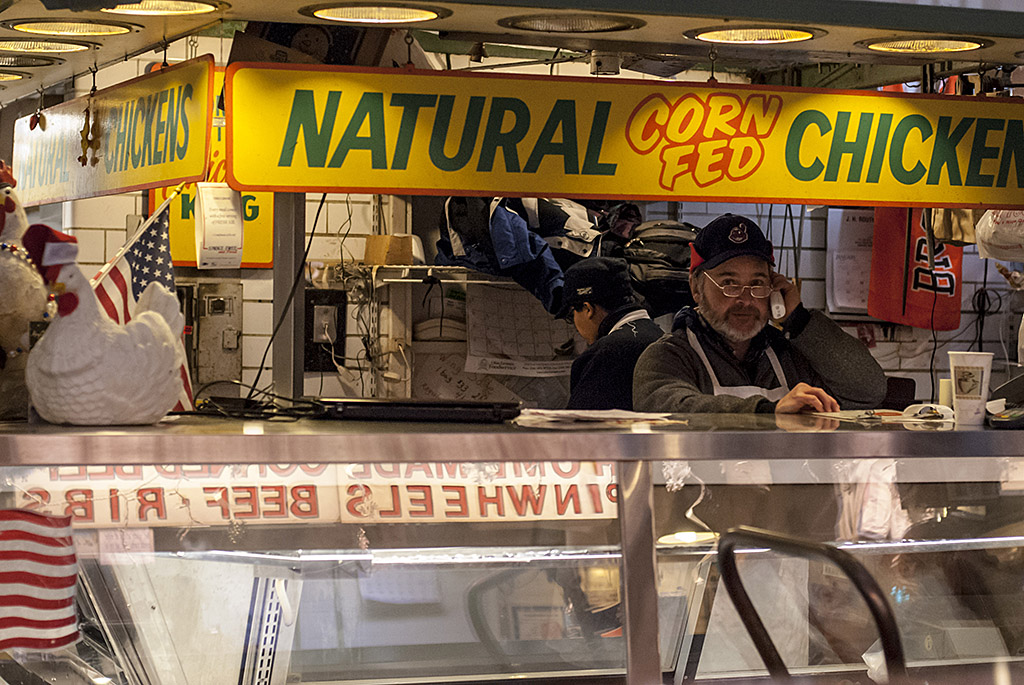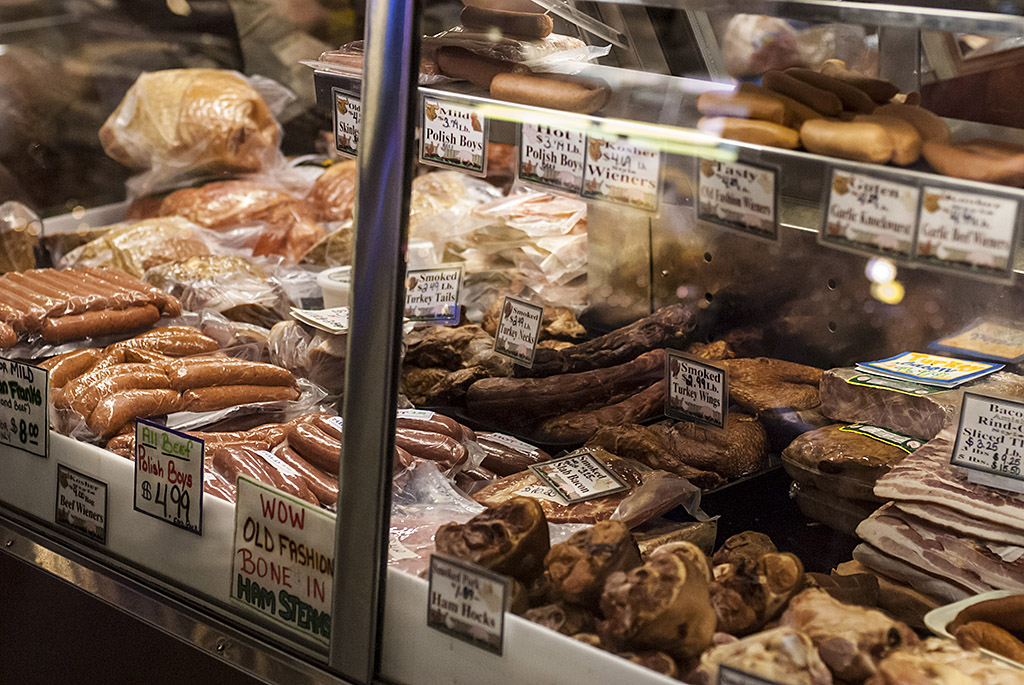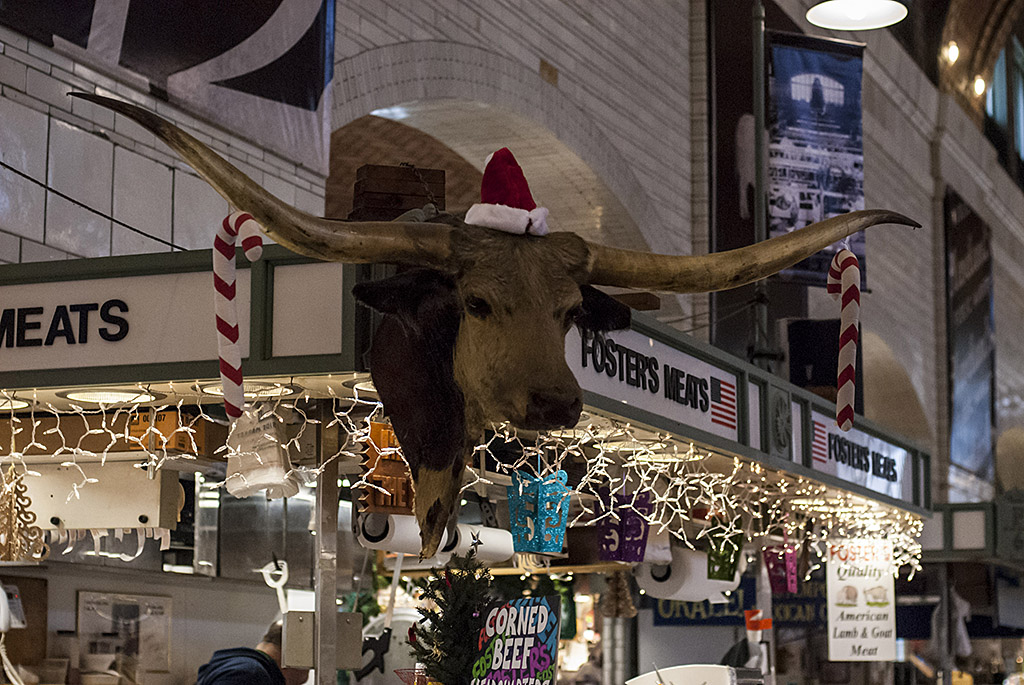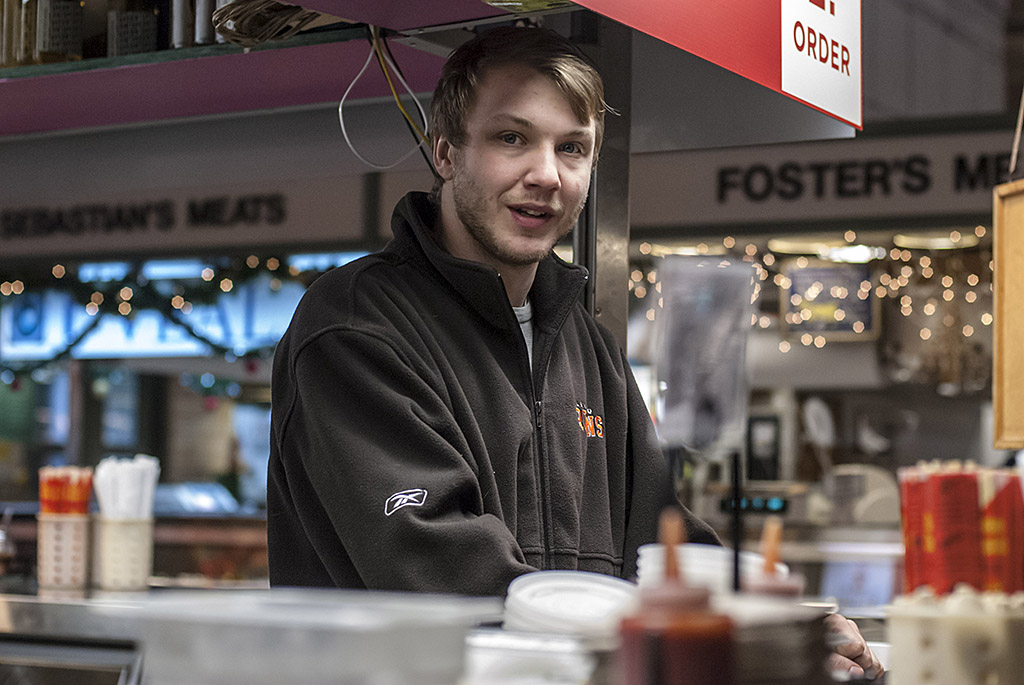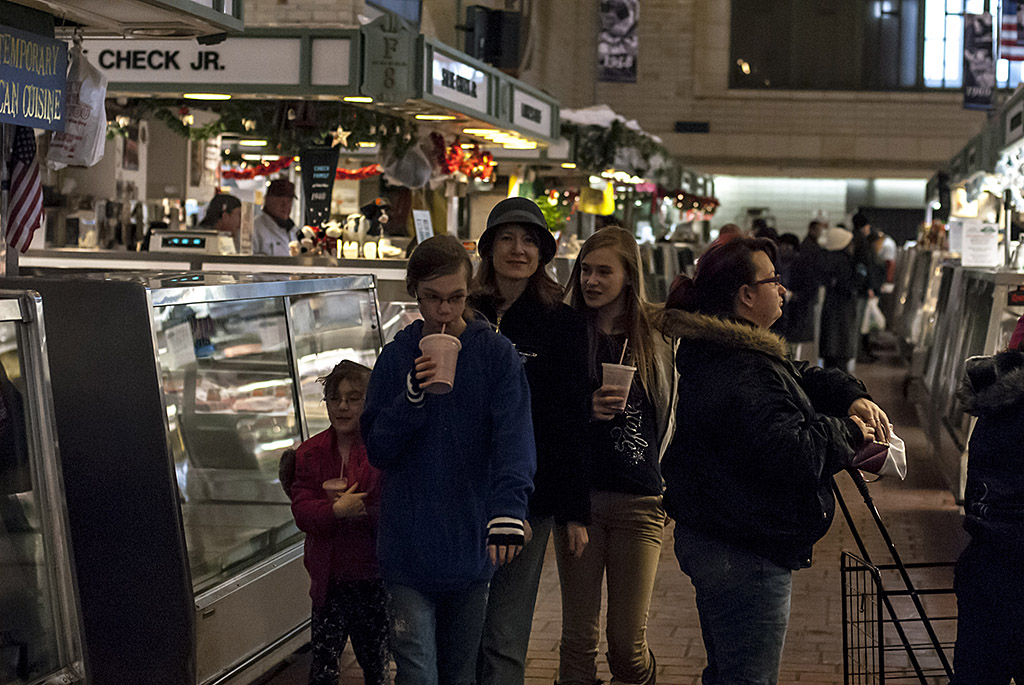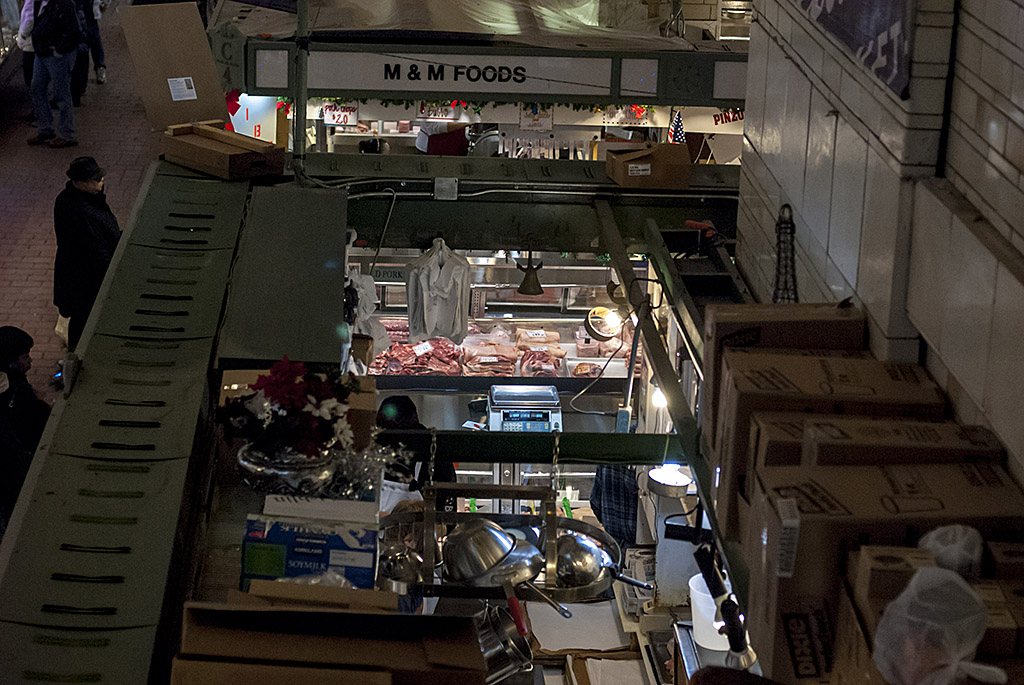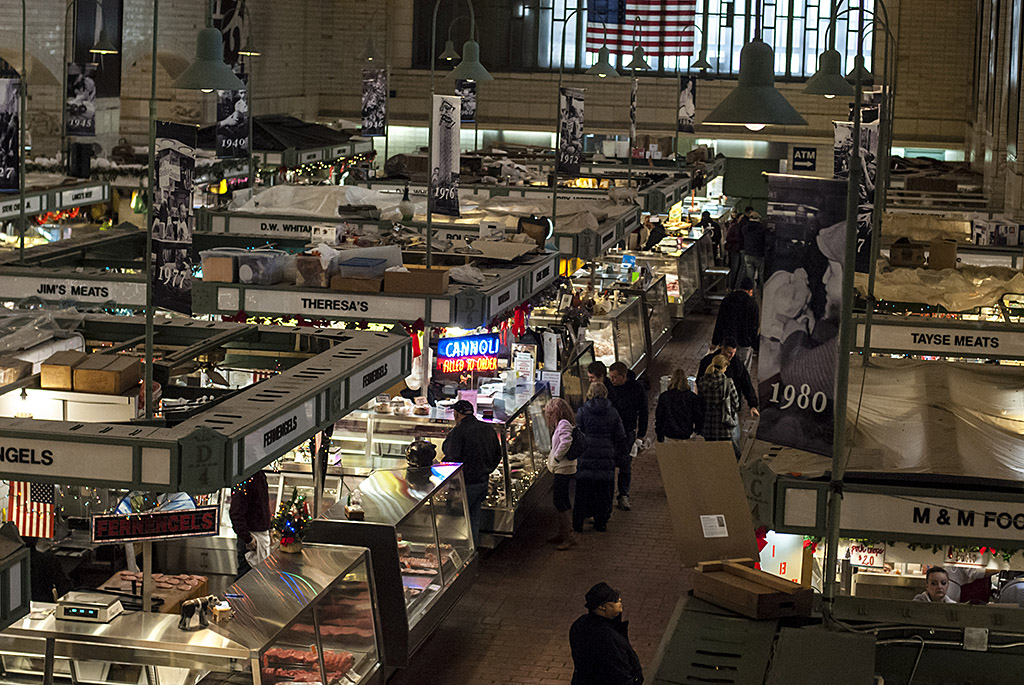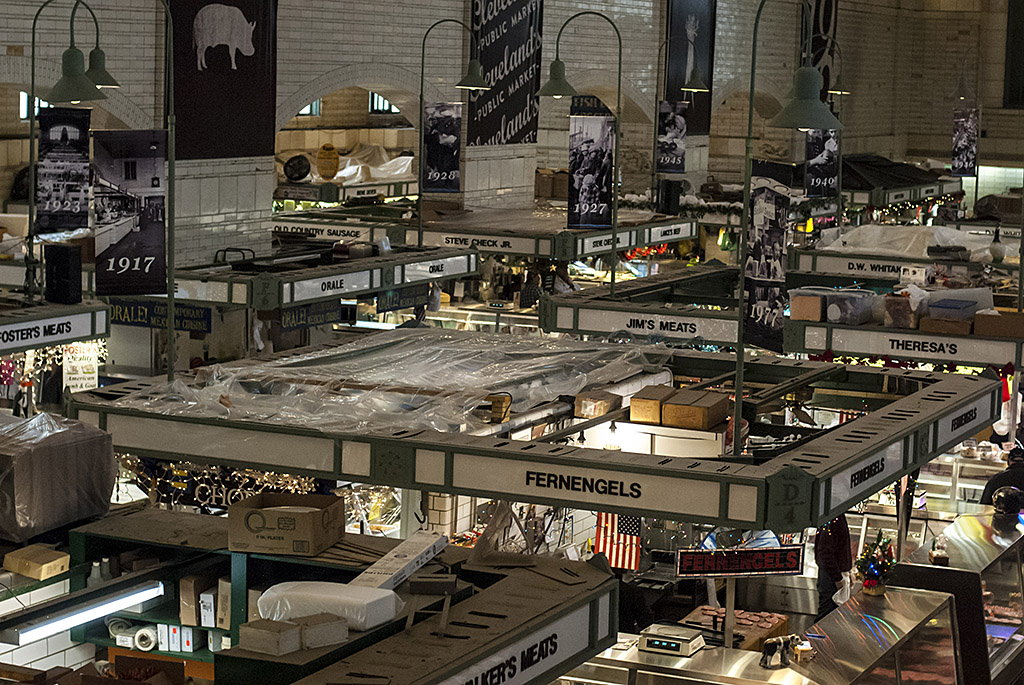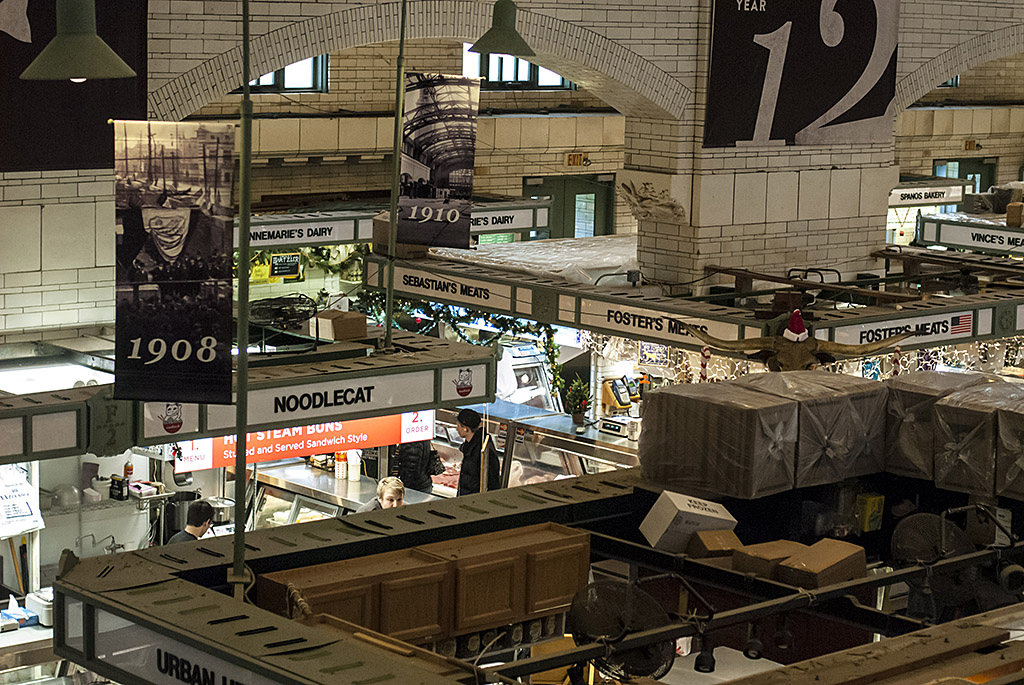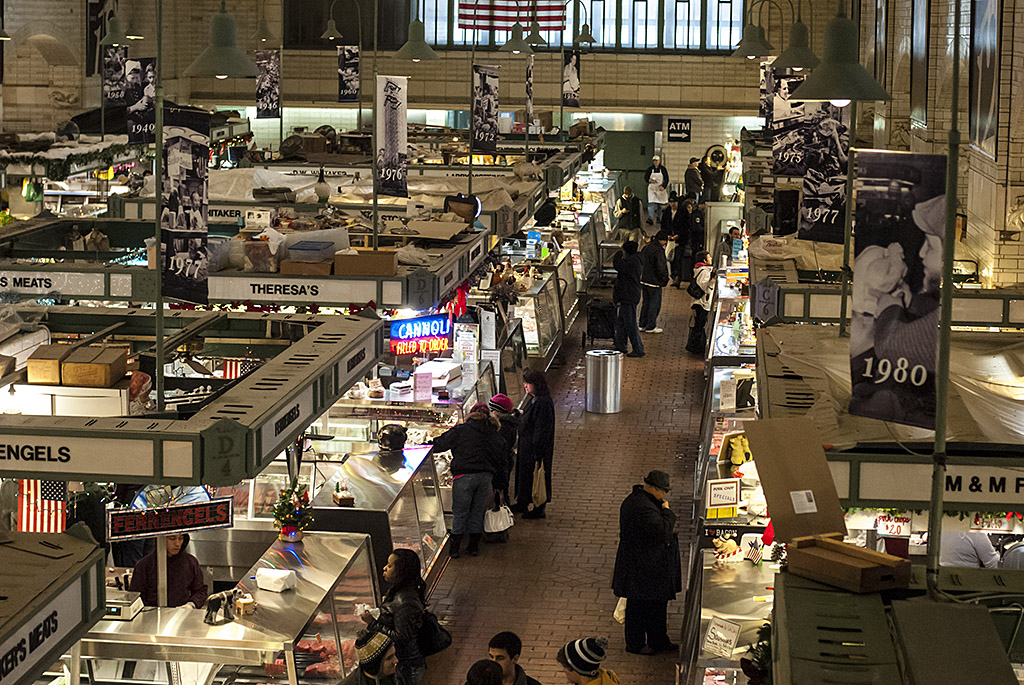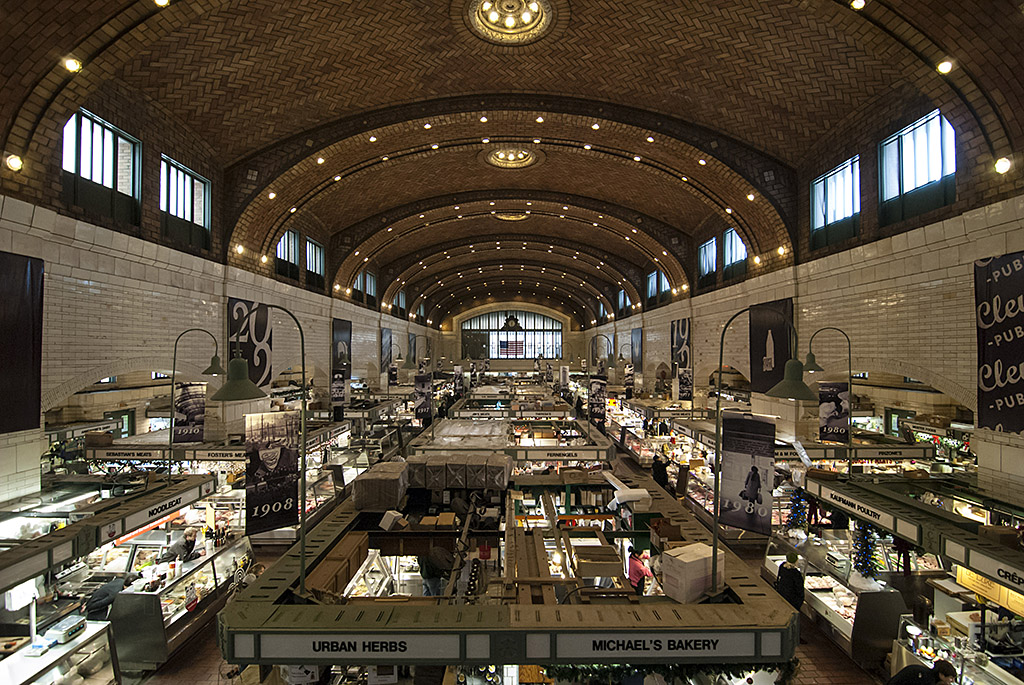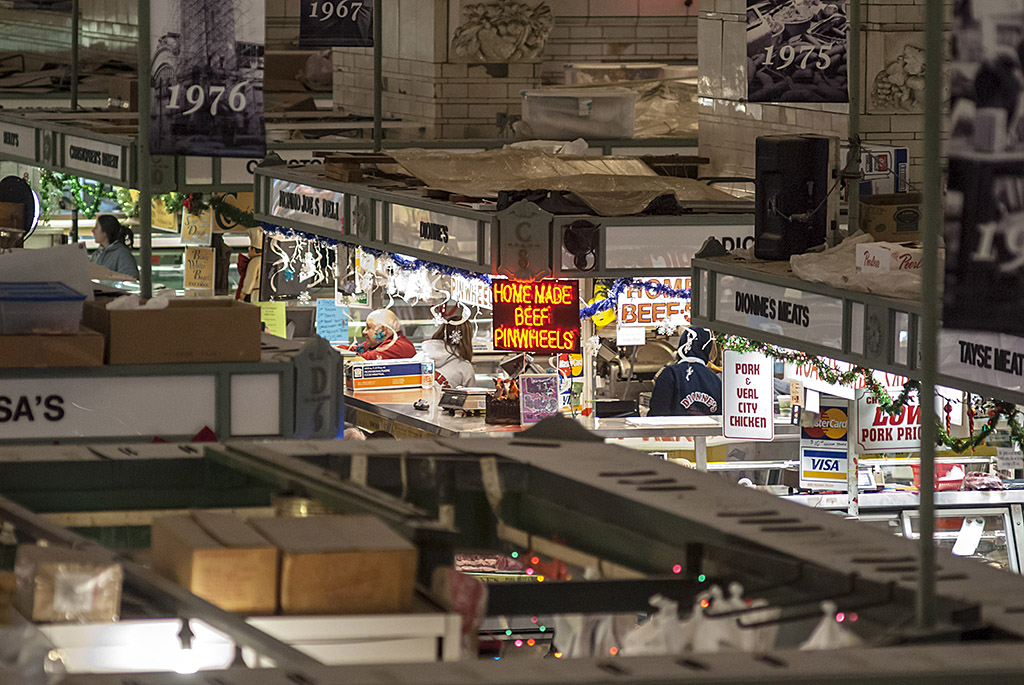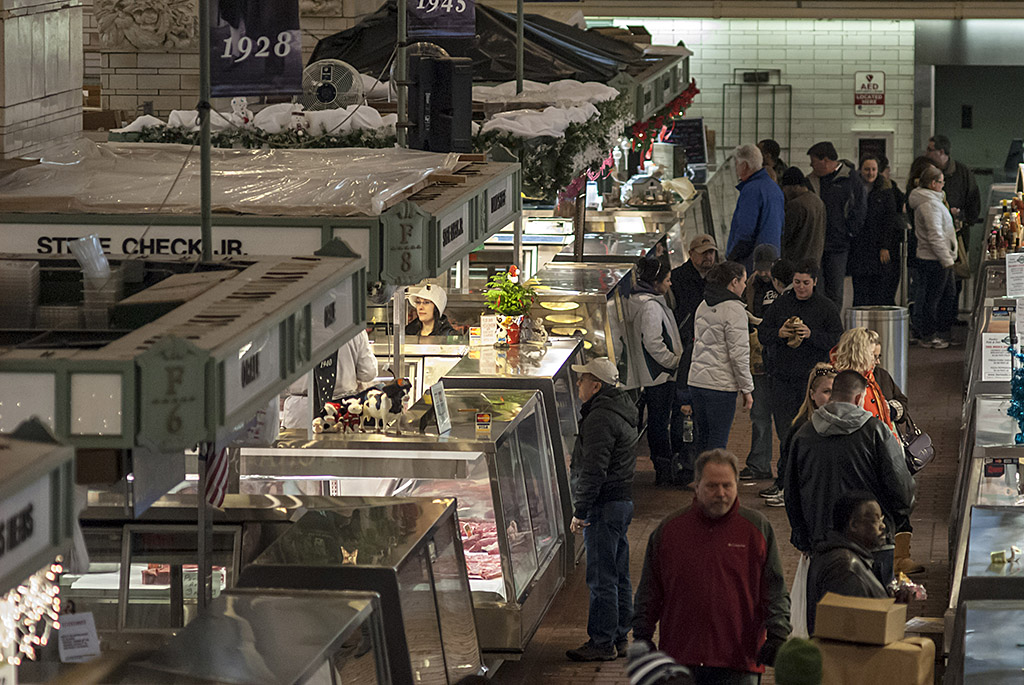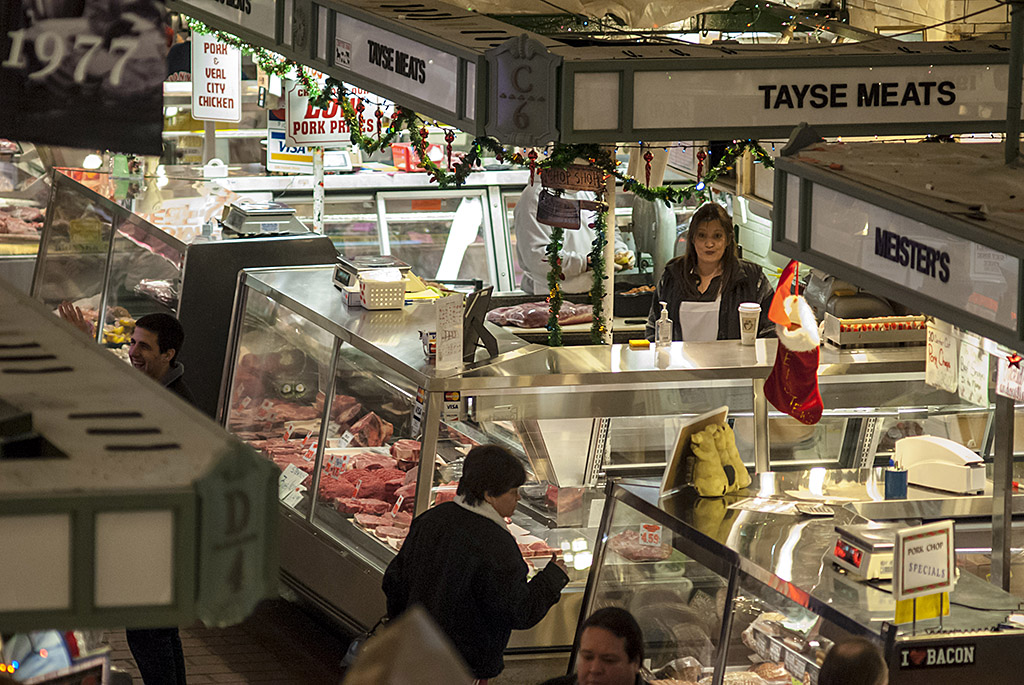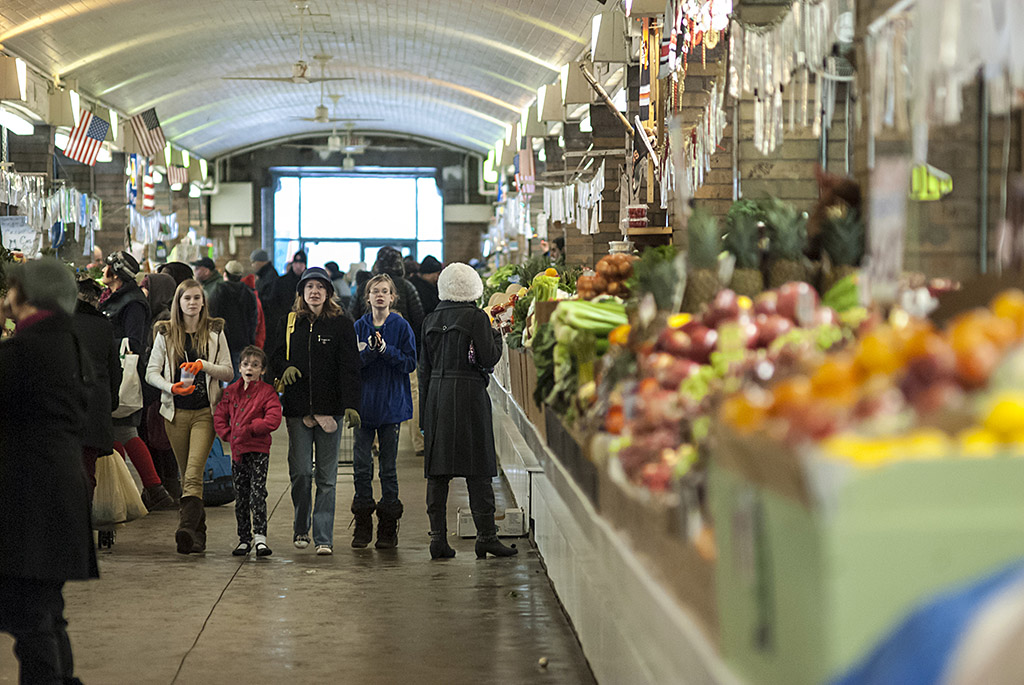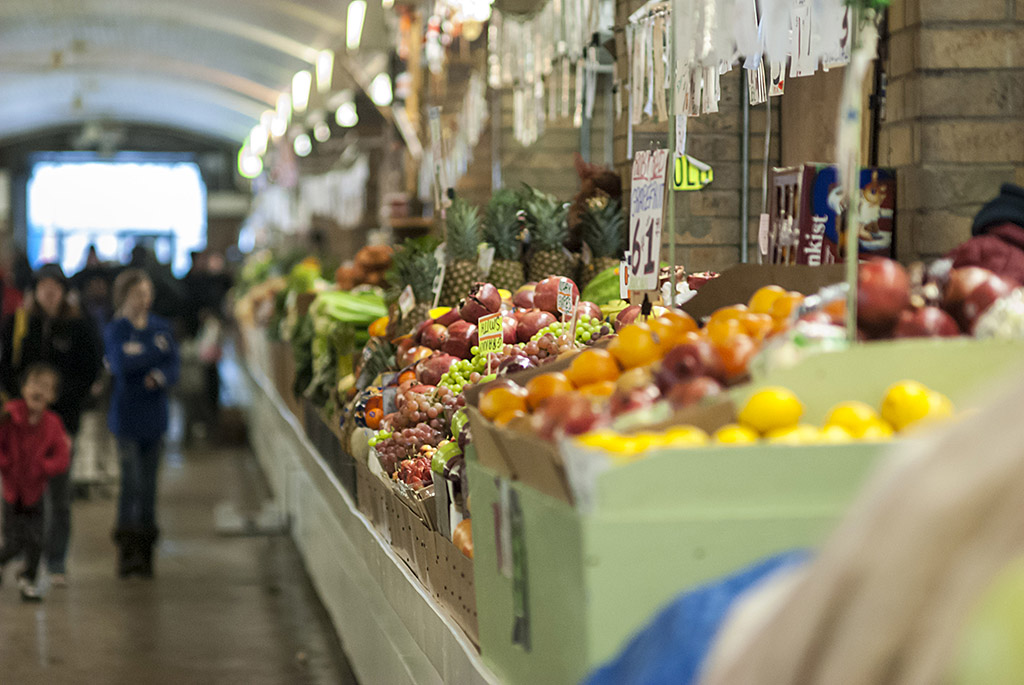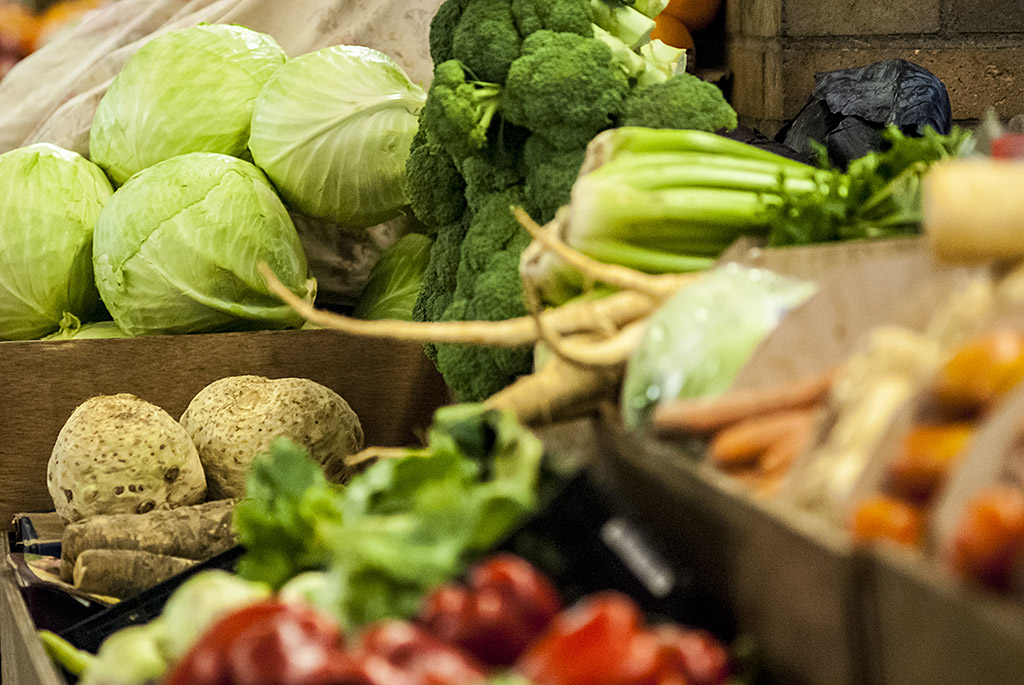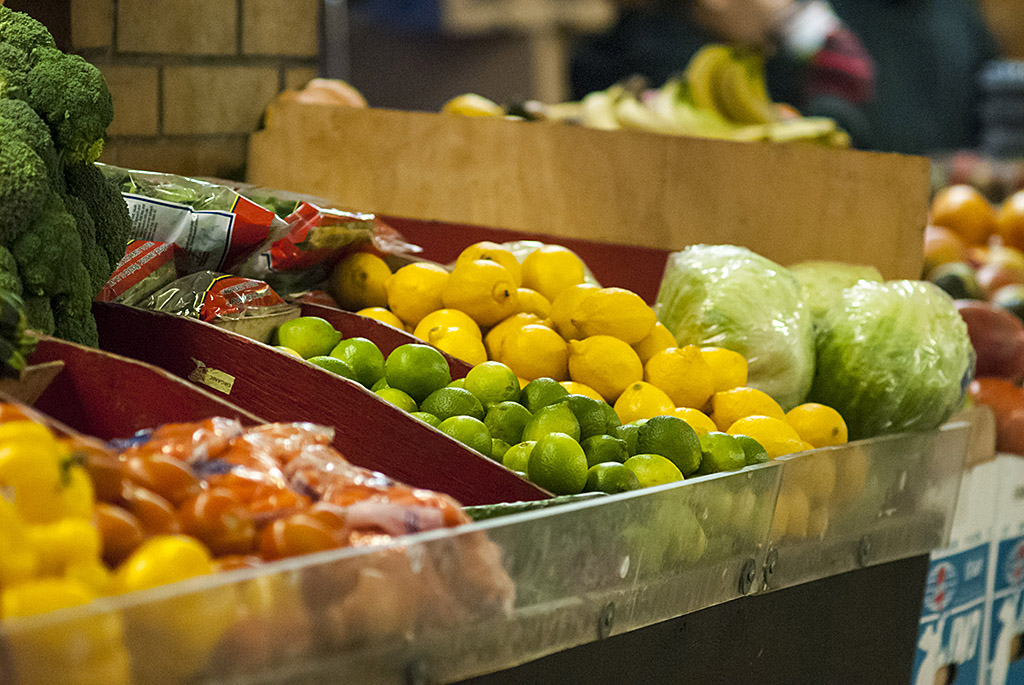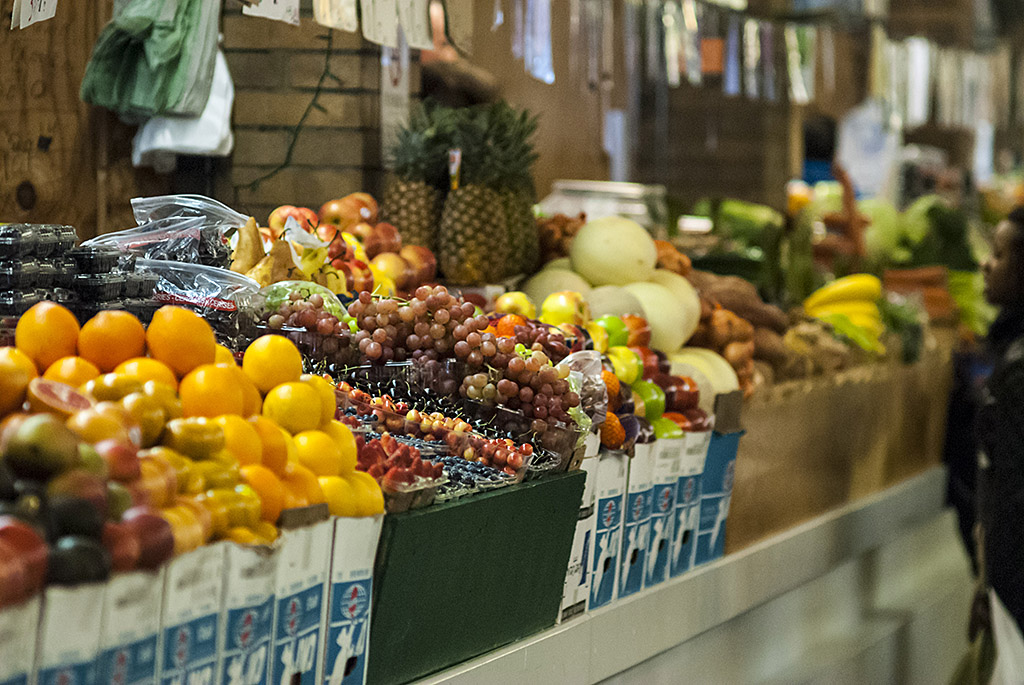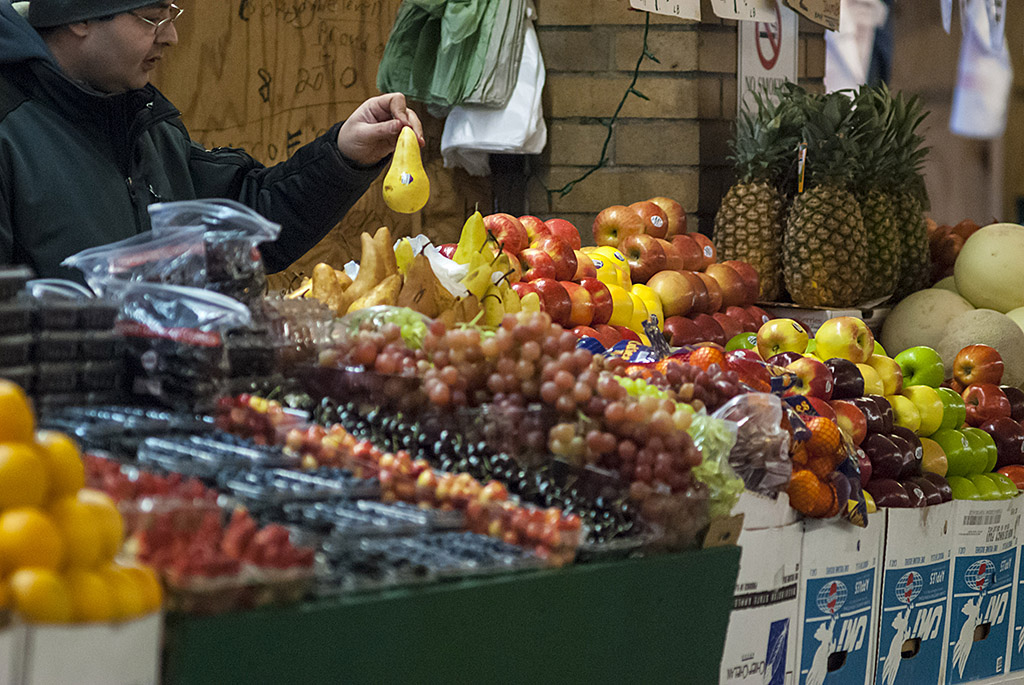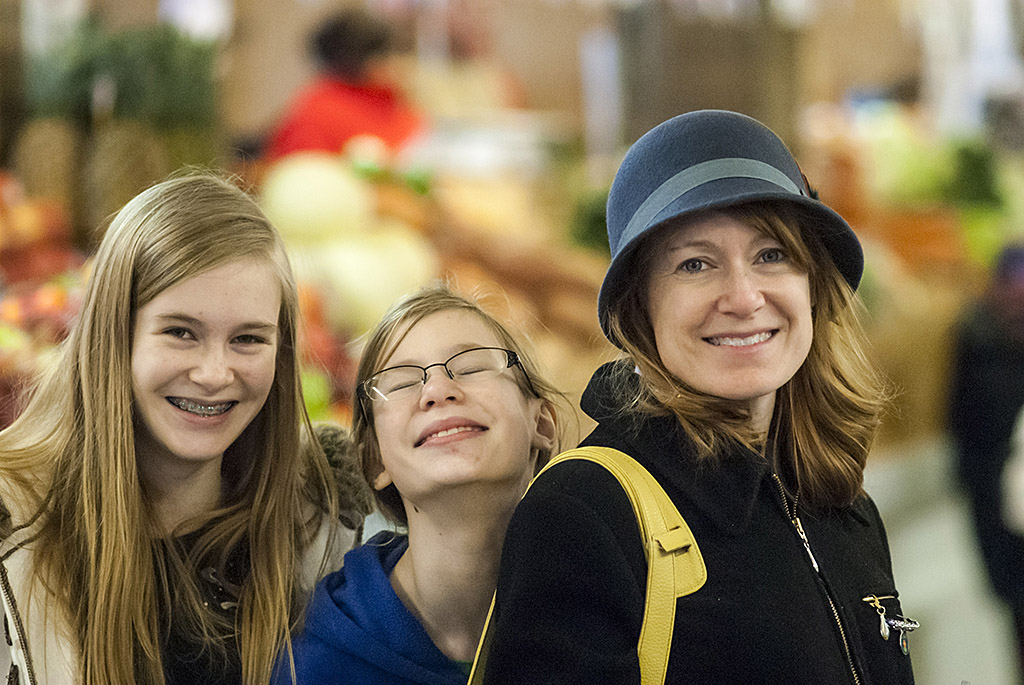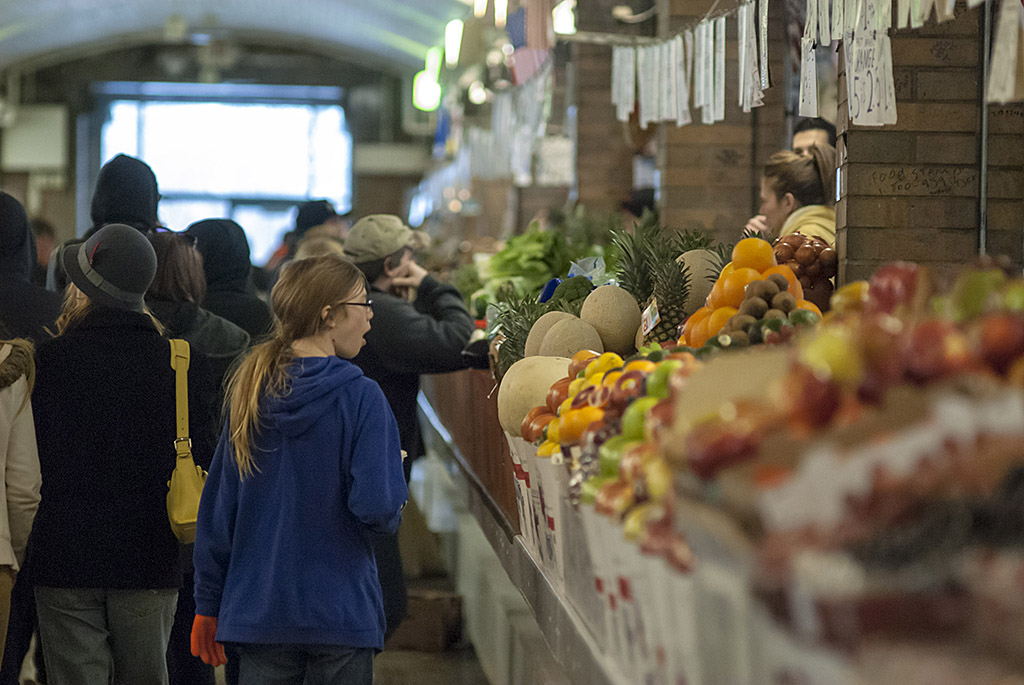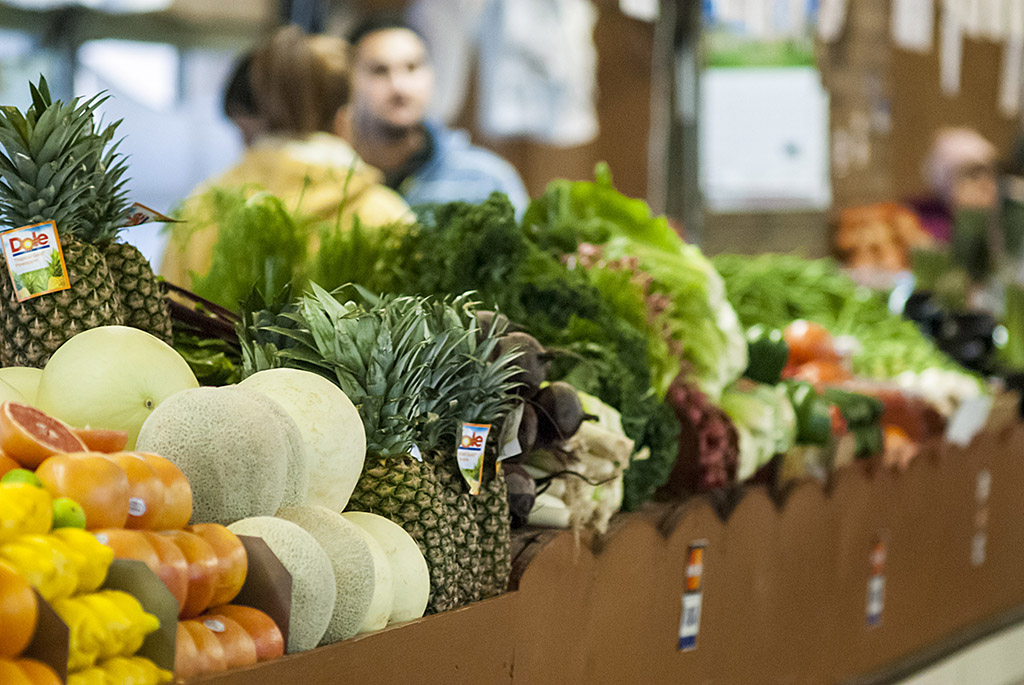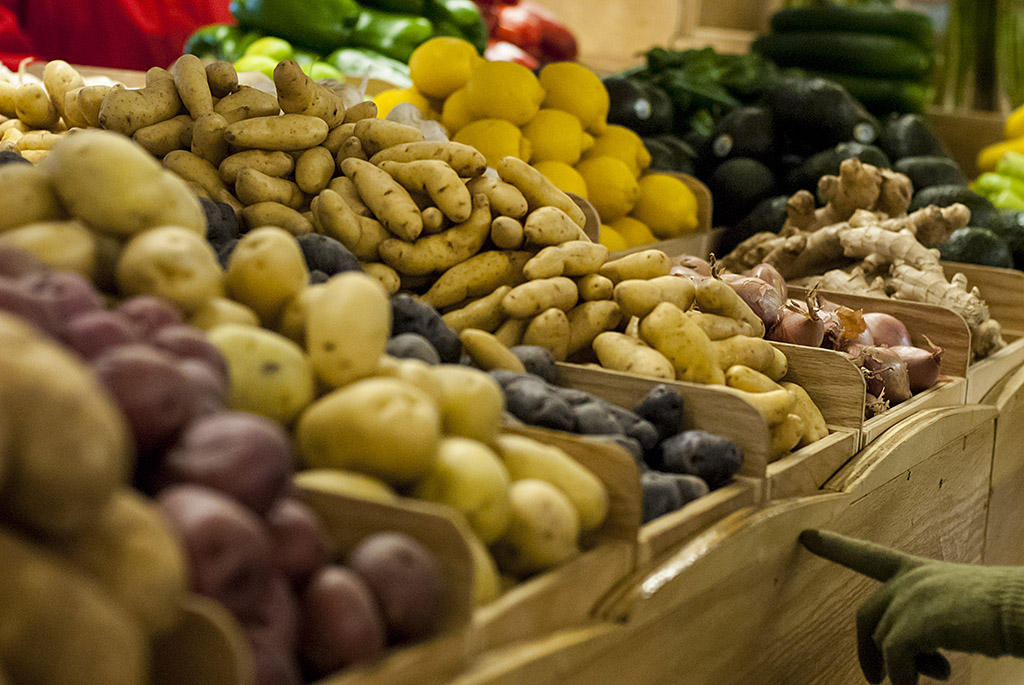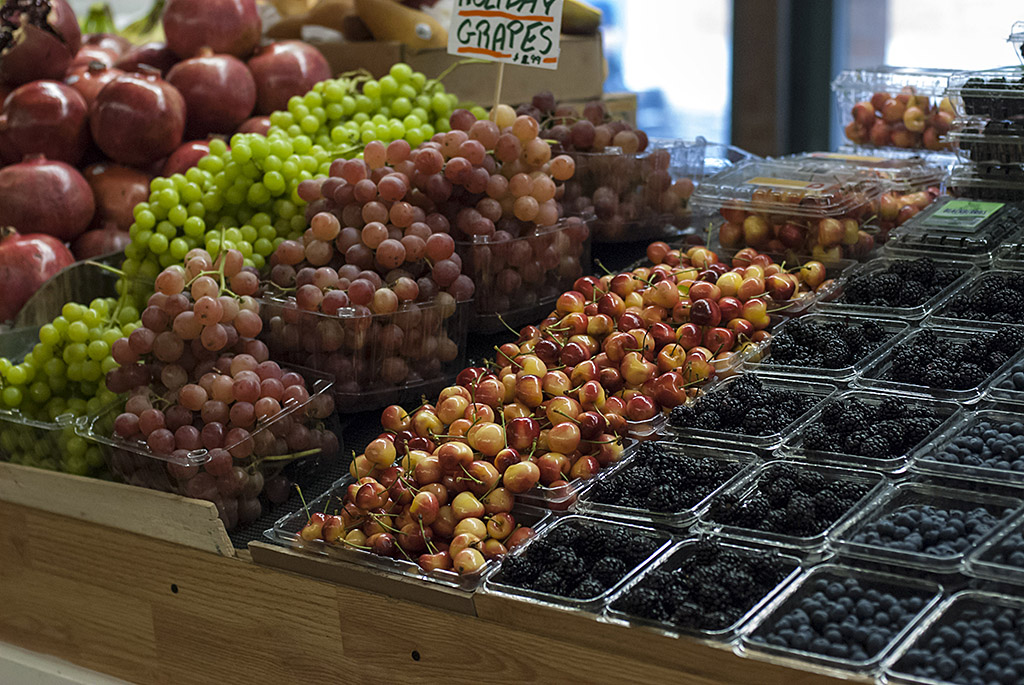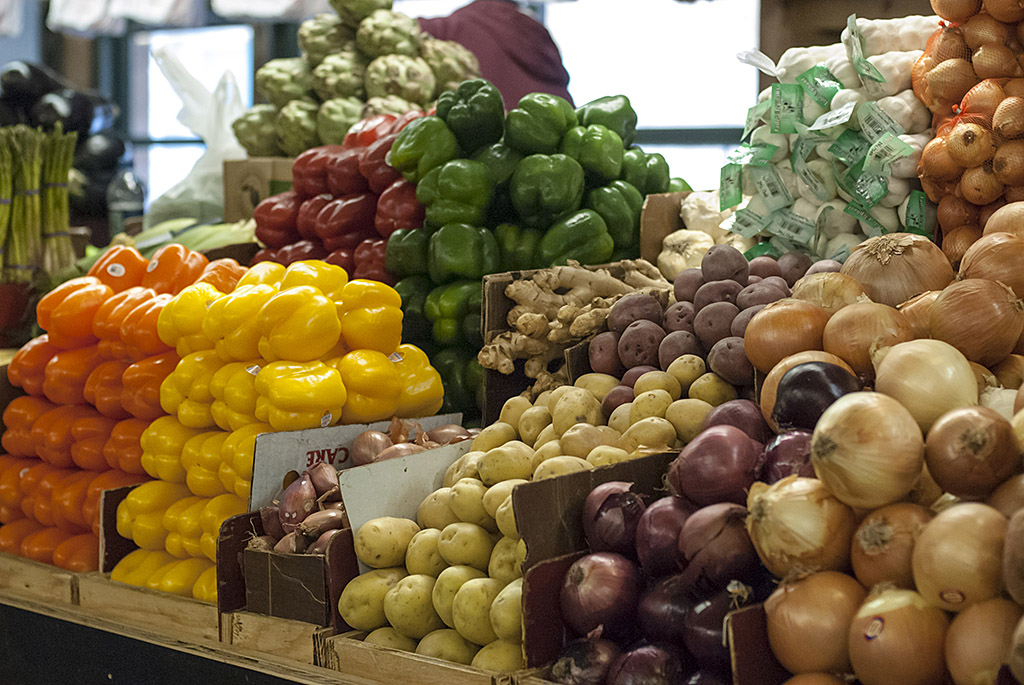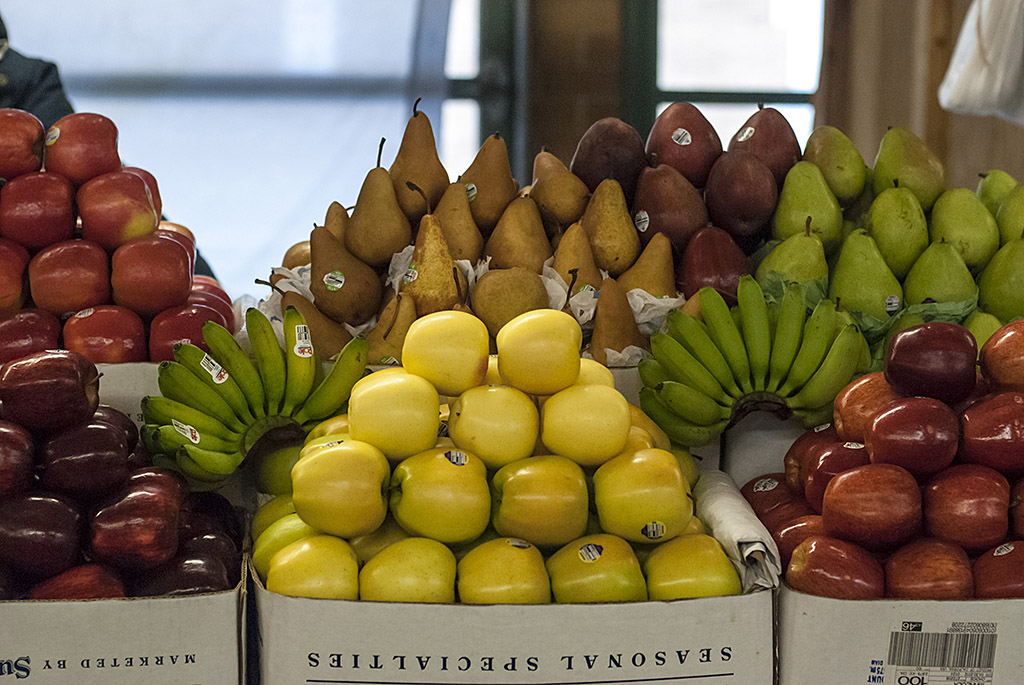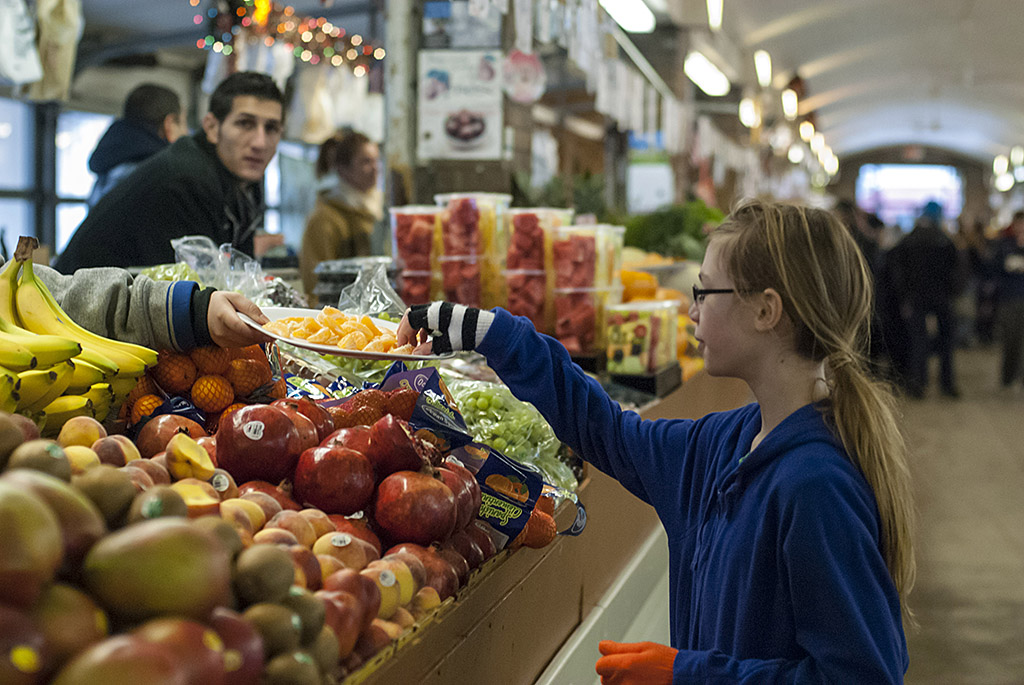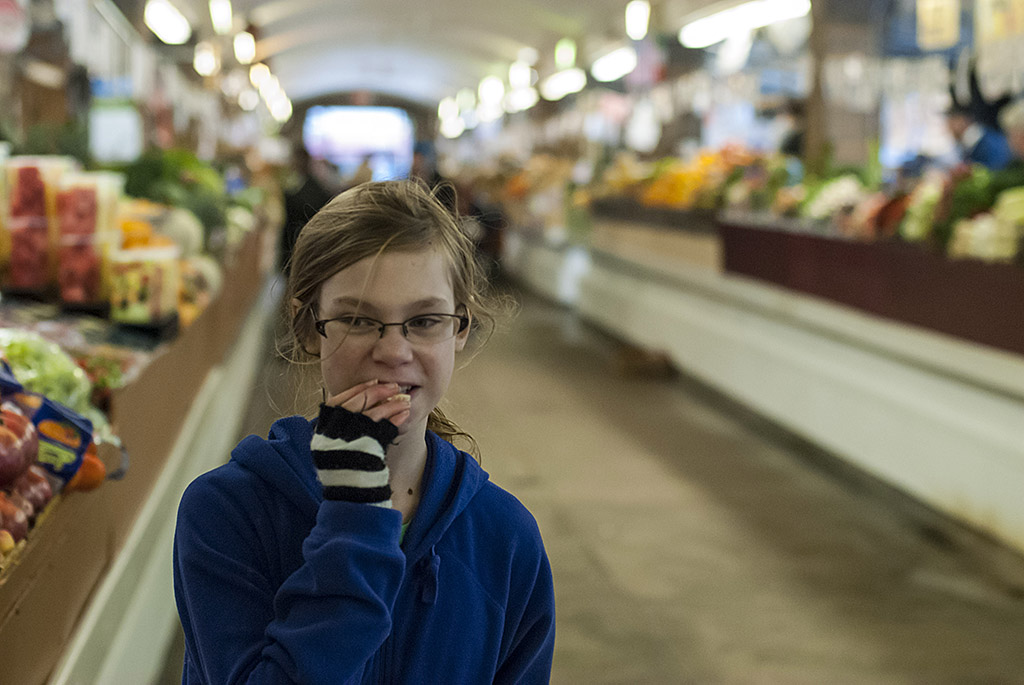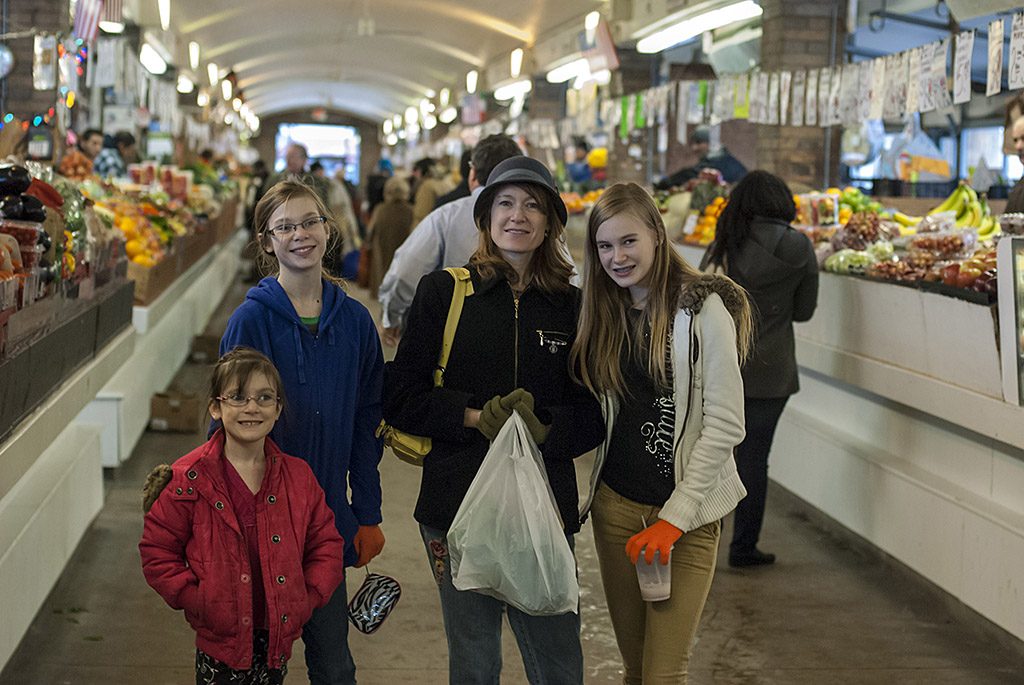 Cleveland Pretentious Museum of Many, Many Rules
1-3-2013 ~ Blog # 495
(David)
After eating at the West Side Market we went to the Cleveland Pretentious Museum of Many, Many Rules (AKA Cleveland Museum of Art). Apparently when you have as many employees and volunteers as rules there isn't a need to post ugly signs, you can simply station people about to politely inform patrons: "We don't allow backpacks, but camera bags are OK as long as they are carried over one shoulder and are to the side or front, but not the back." "This is the exit, not the entrance." You may take photos in most of the museum, but not in here." "This is a preview viewing for members only." "Don't touch the glass." "You can't take photos in this room either." Membership for a family is $125 a year, which may sound expensive but members save $1 on parking. So if you visit the museum more than 2.5 times a week, it practically pays for itself! Despite all of this the girls and I had a good time exploring.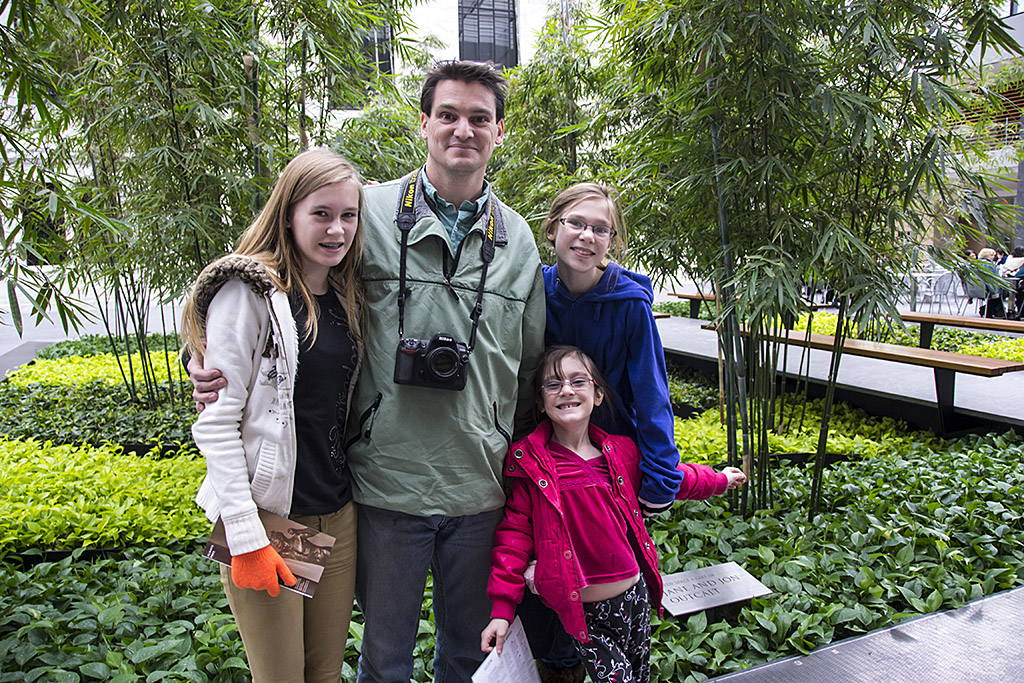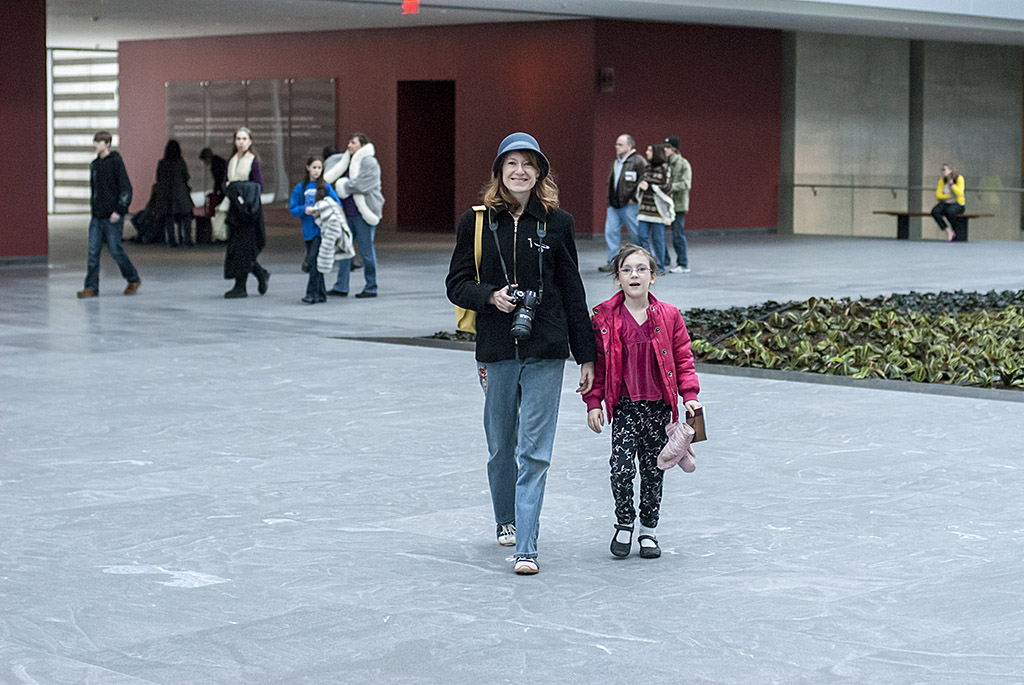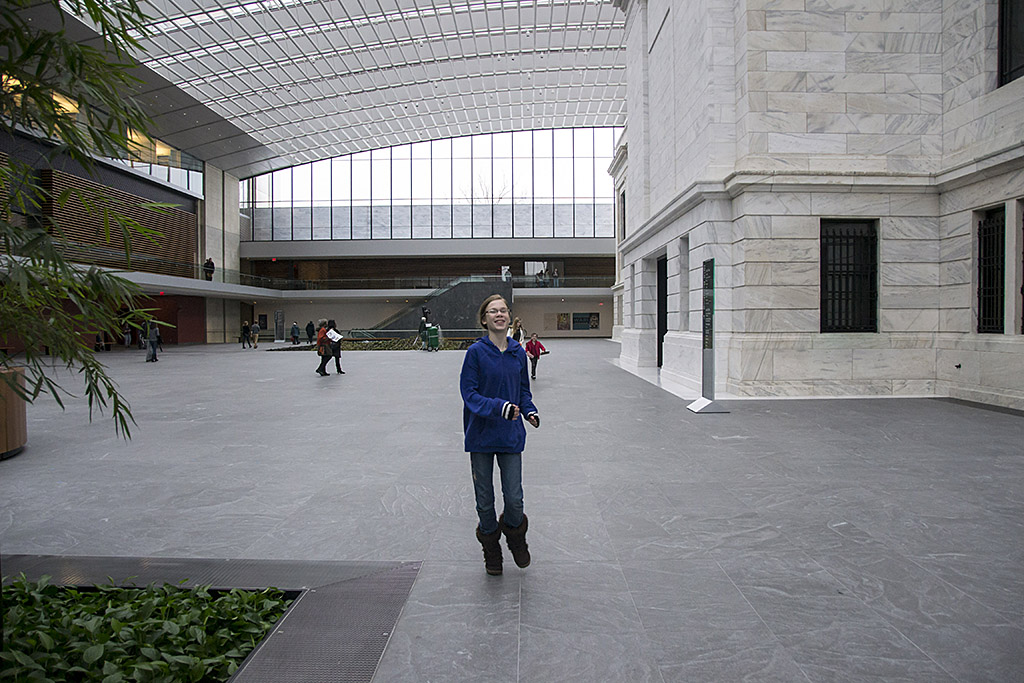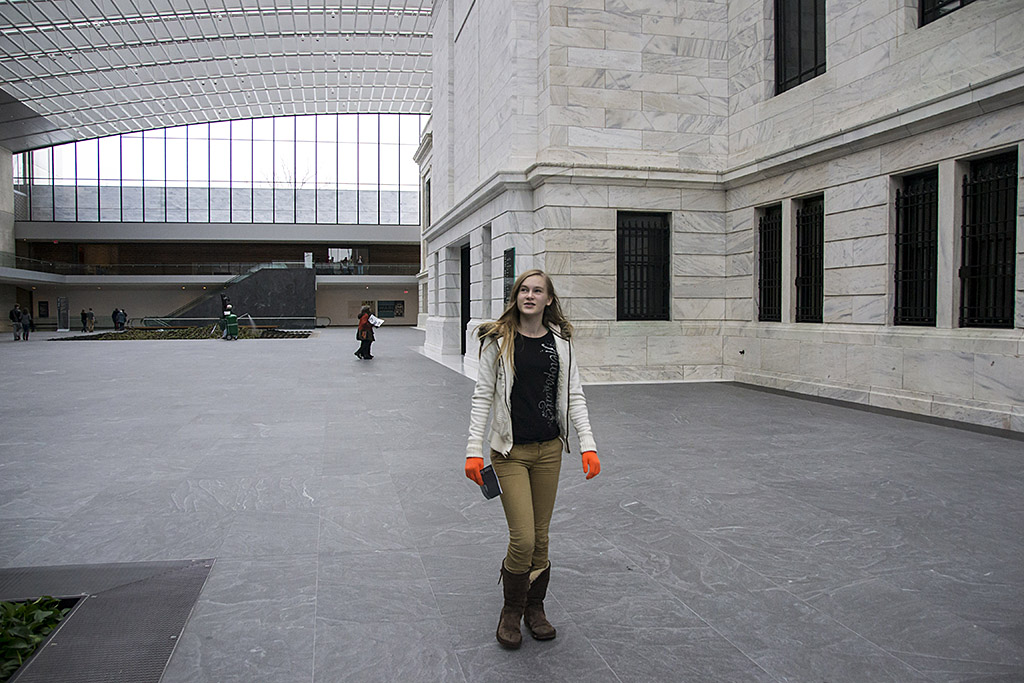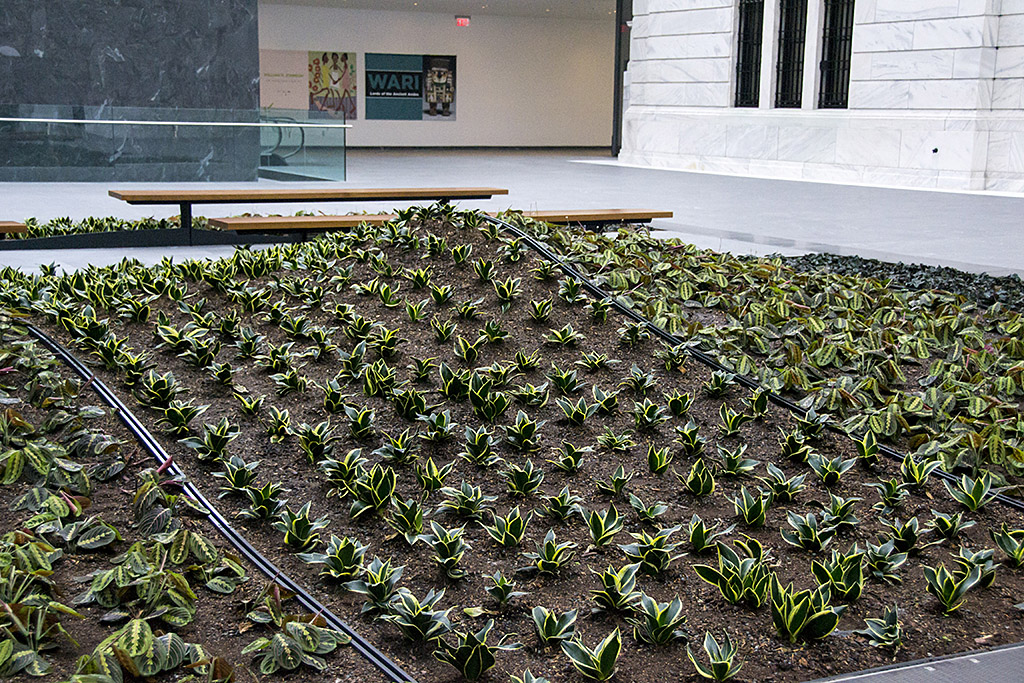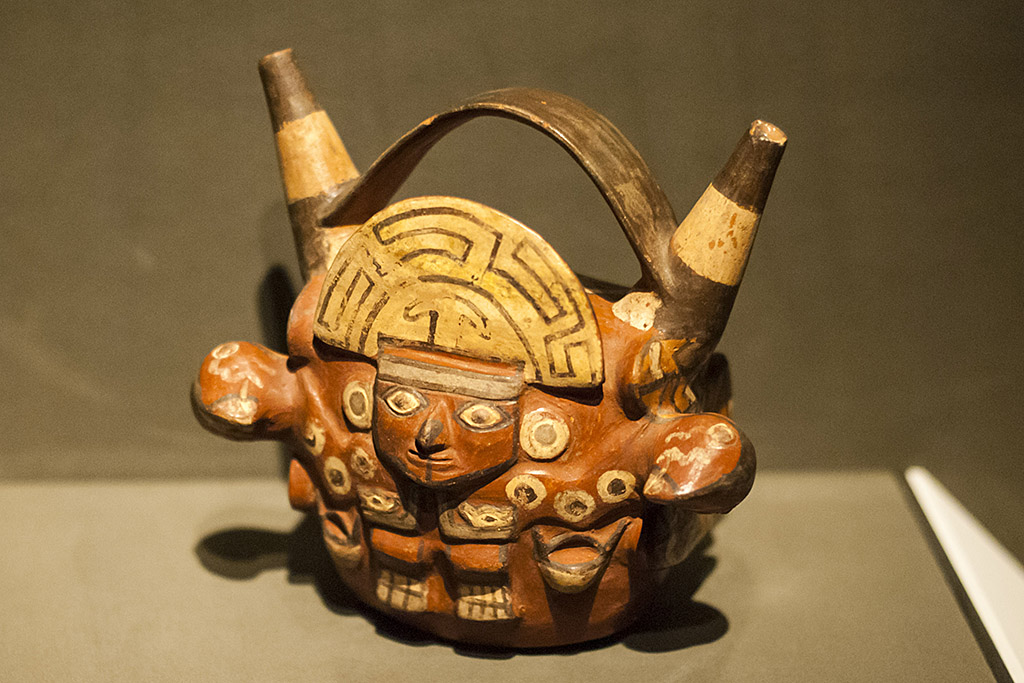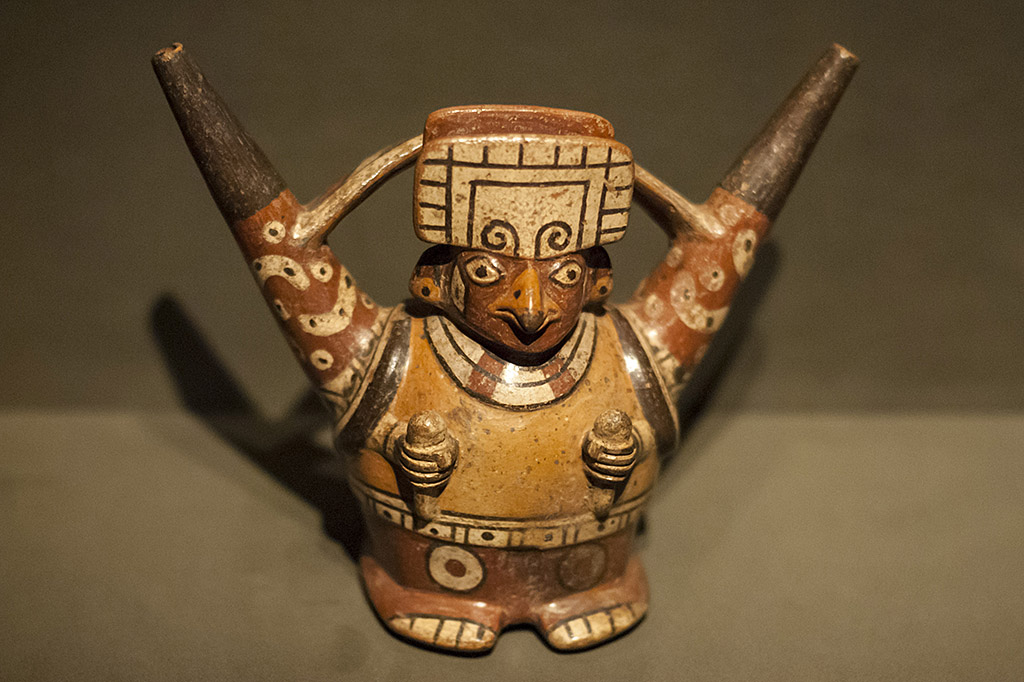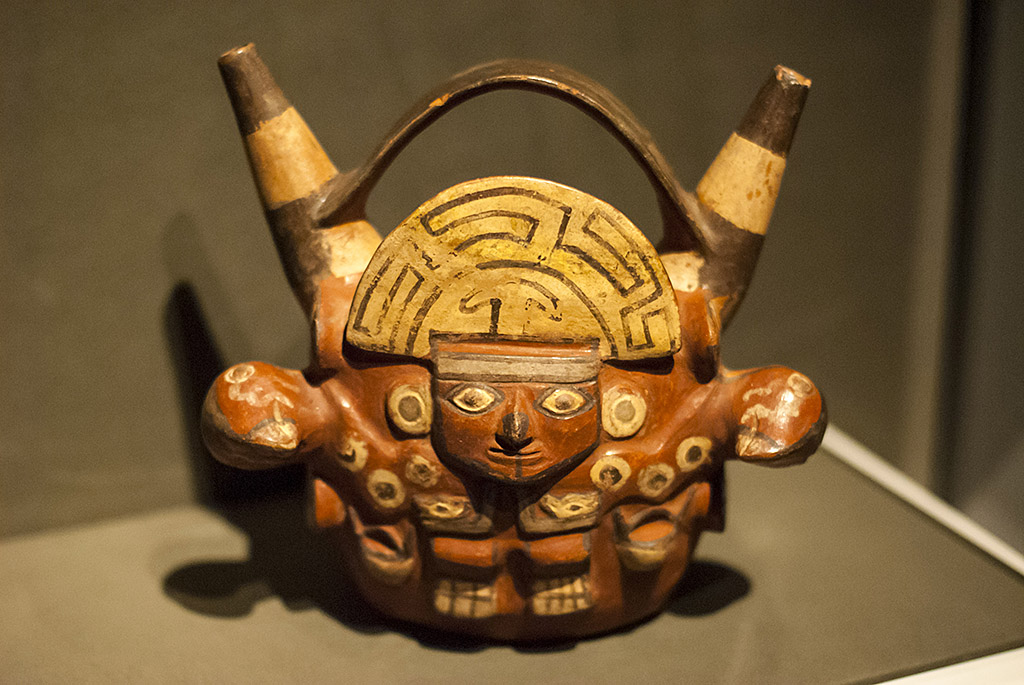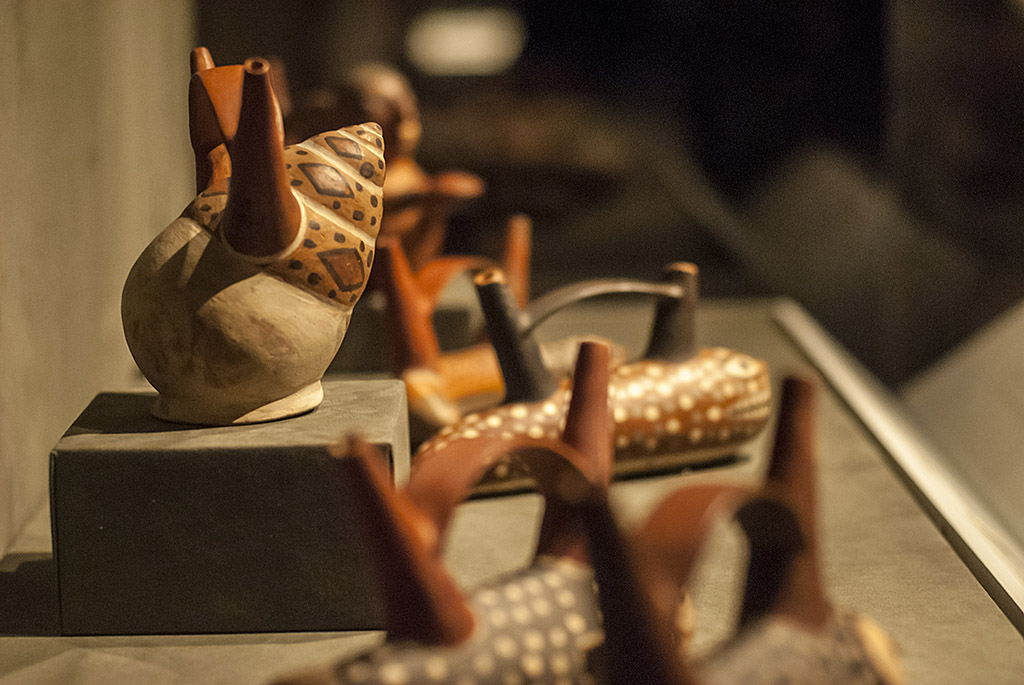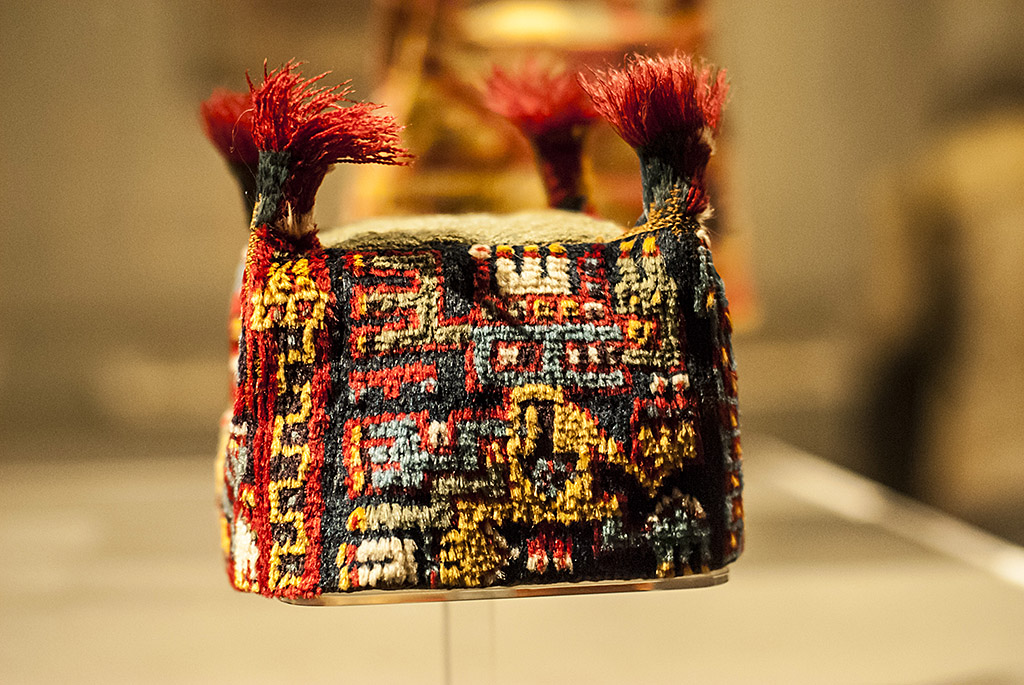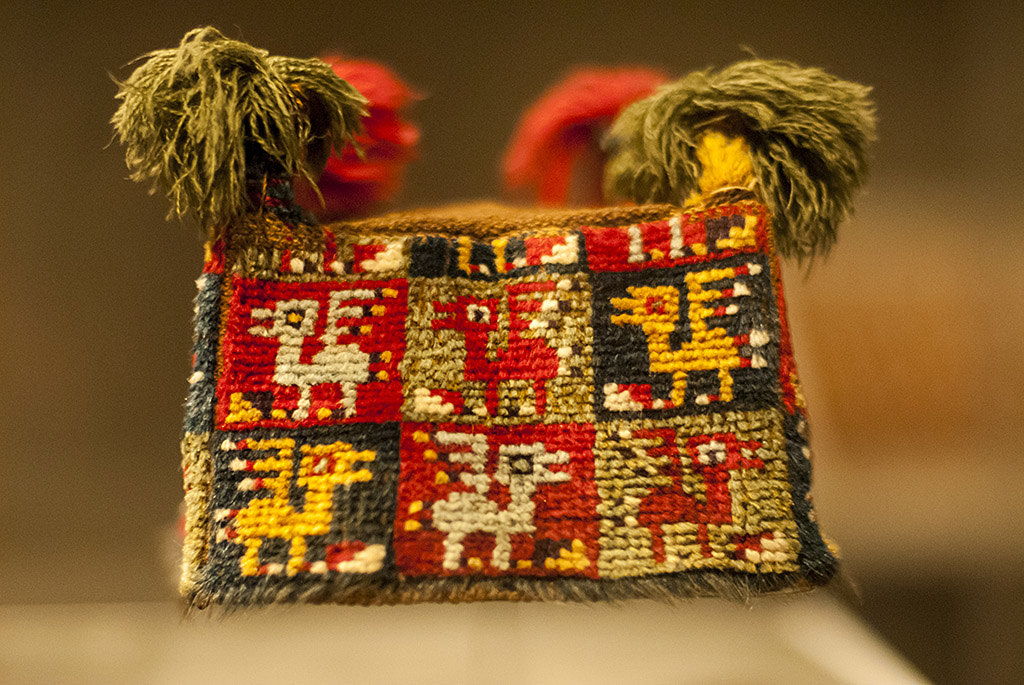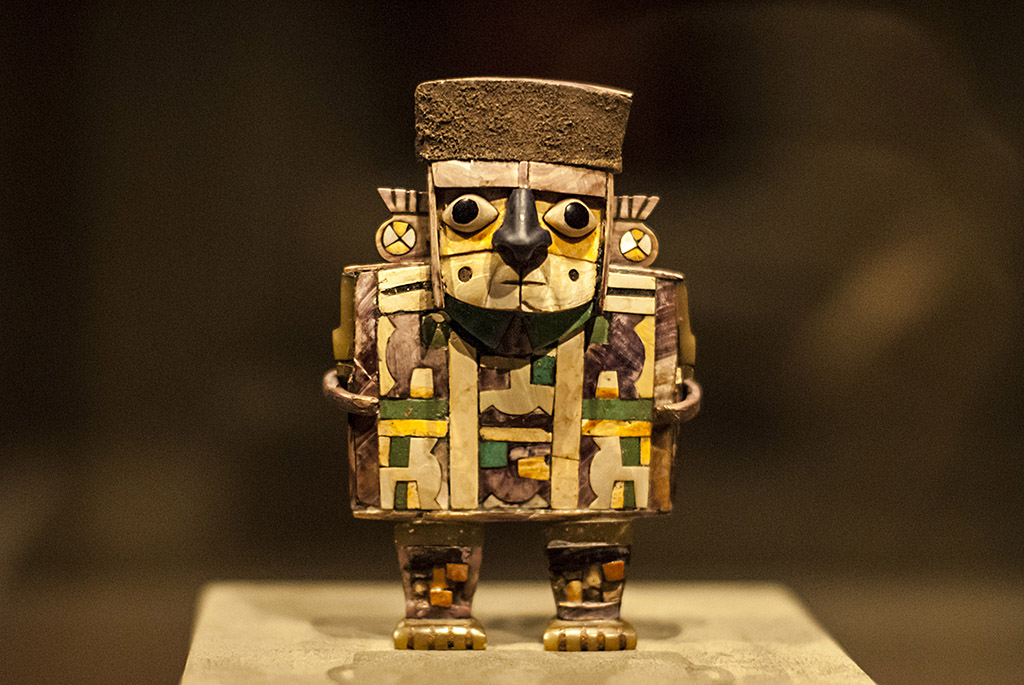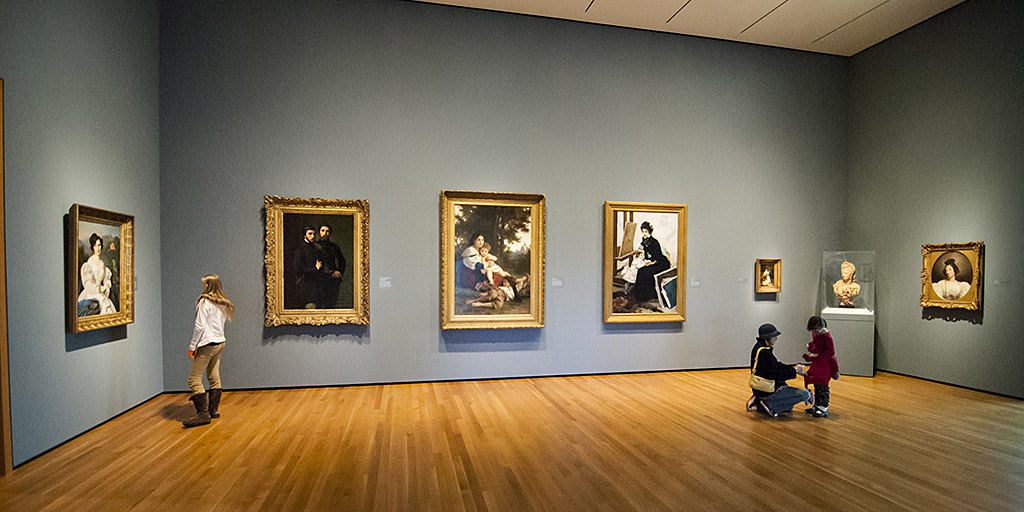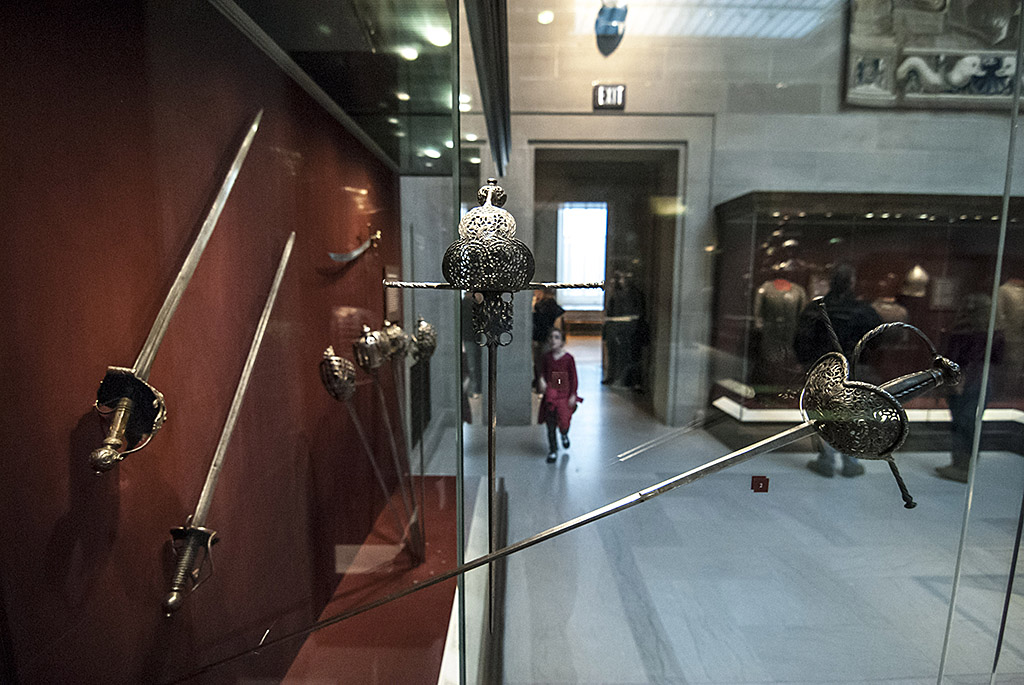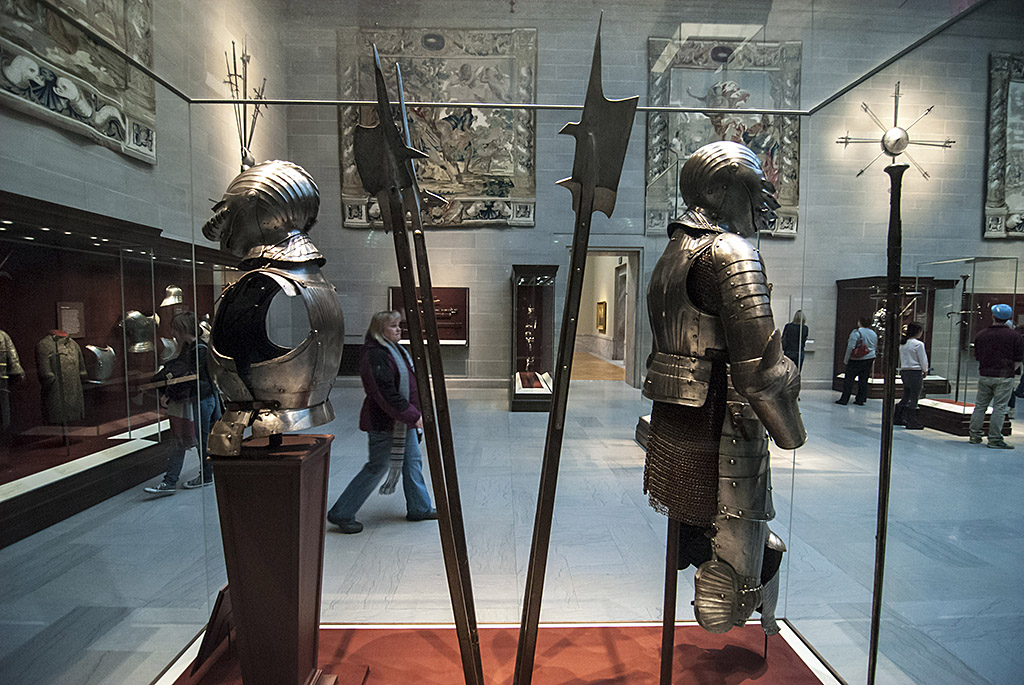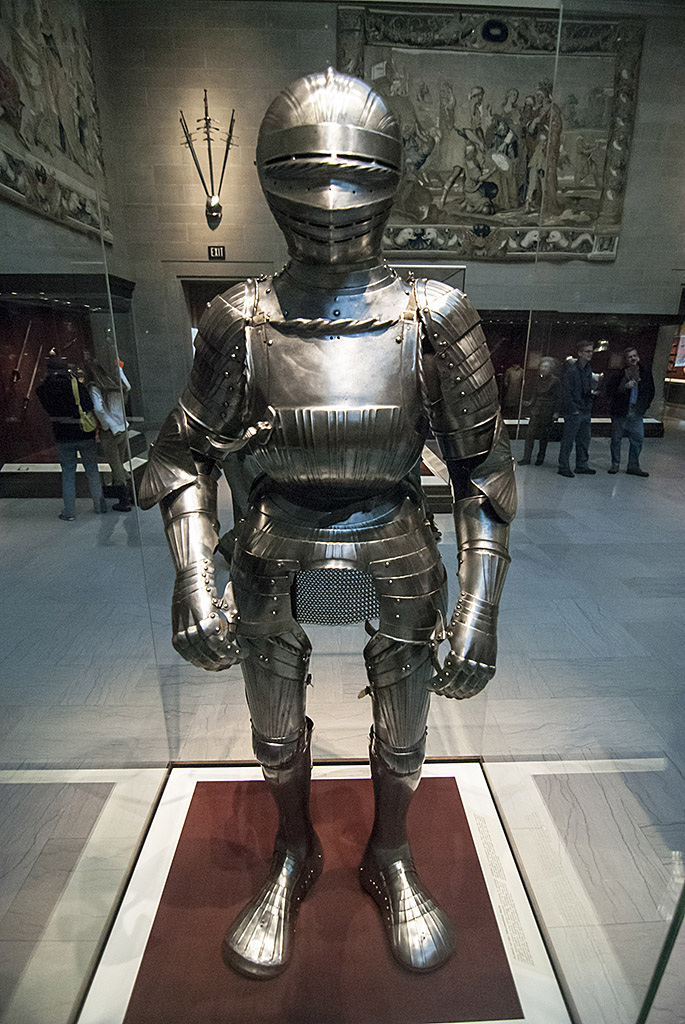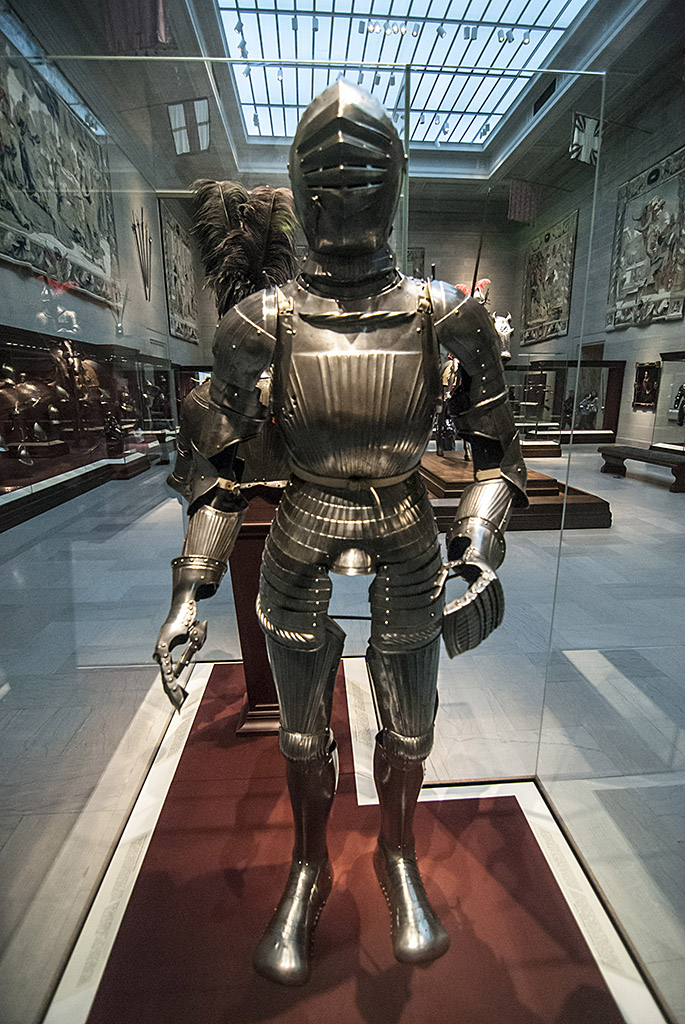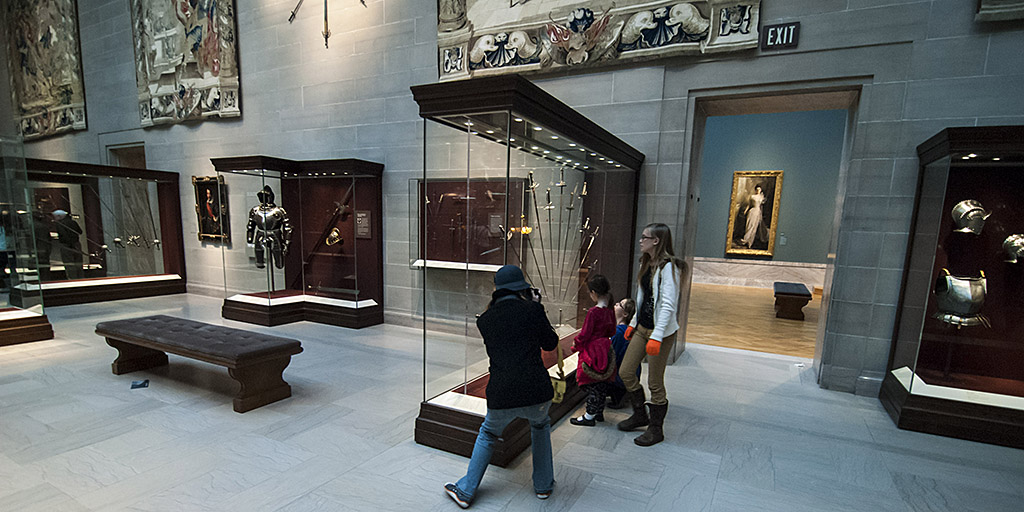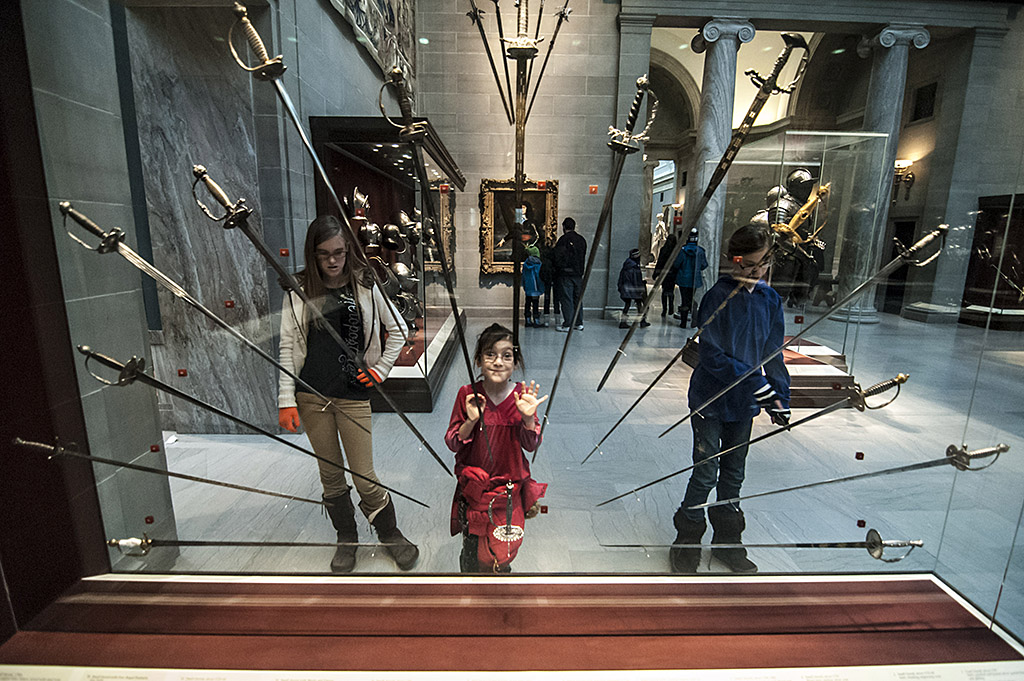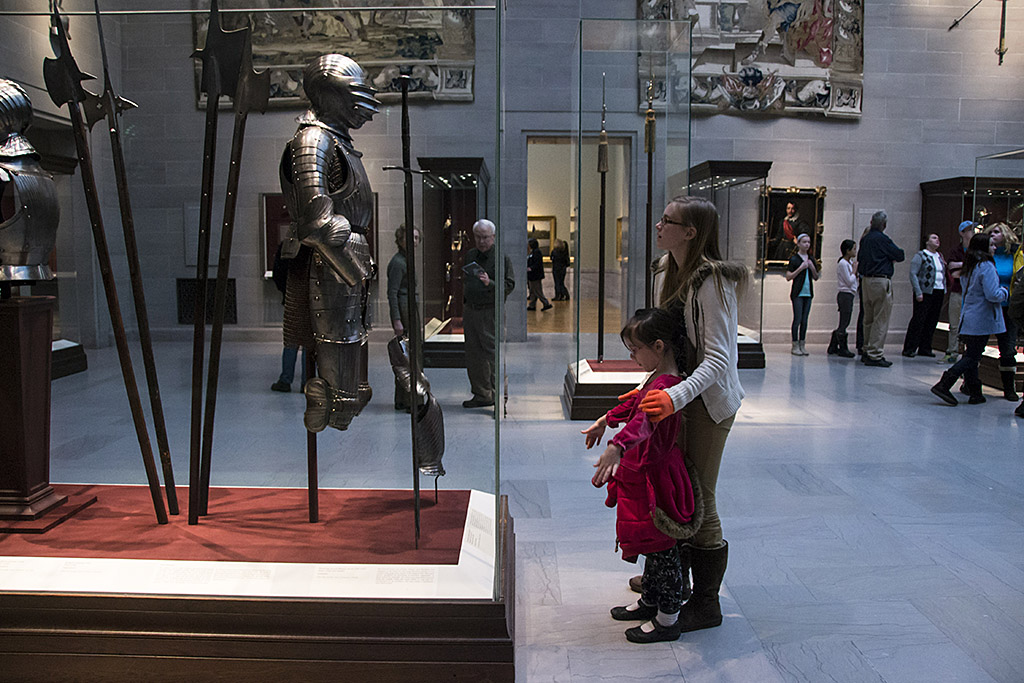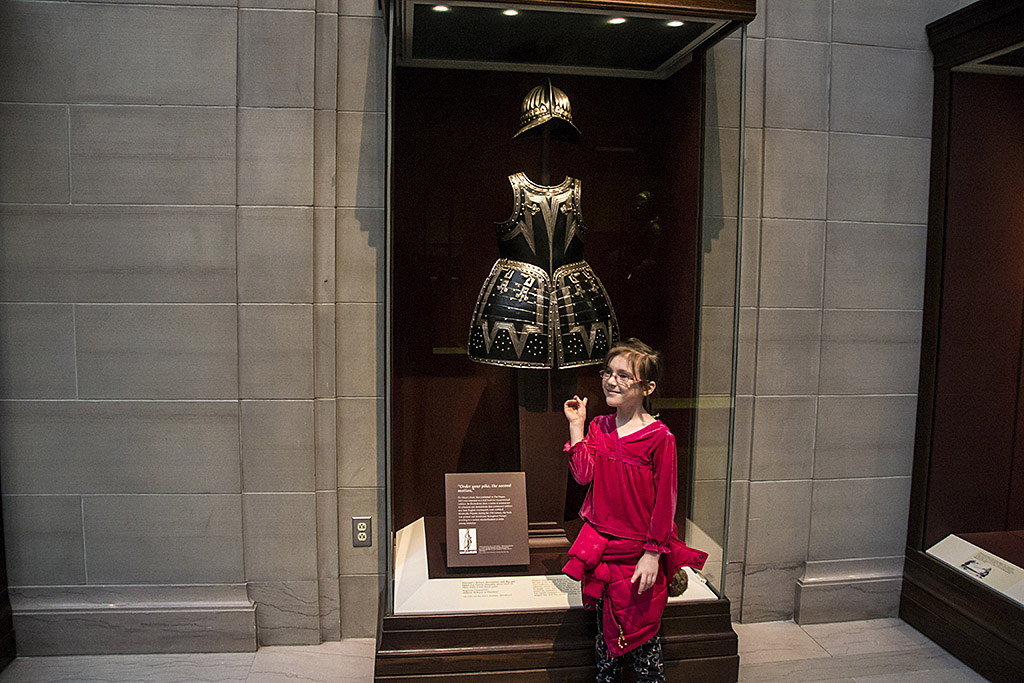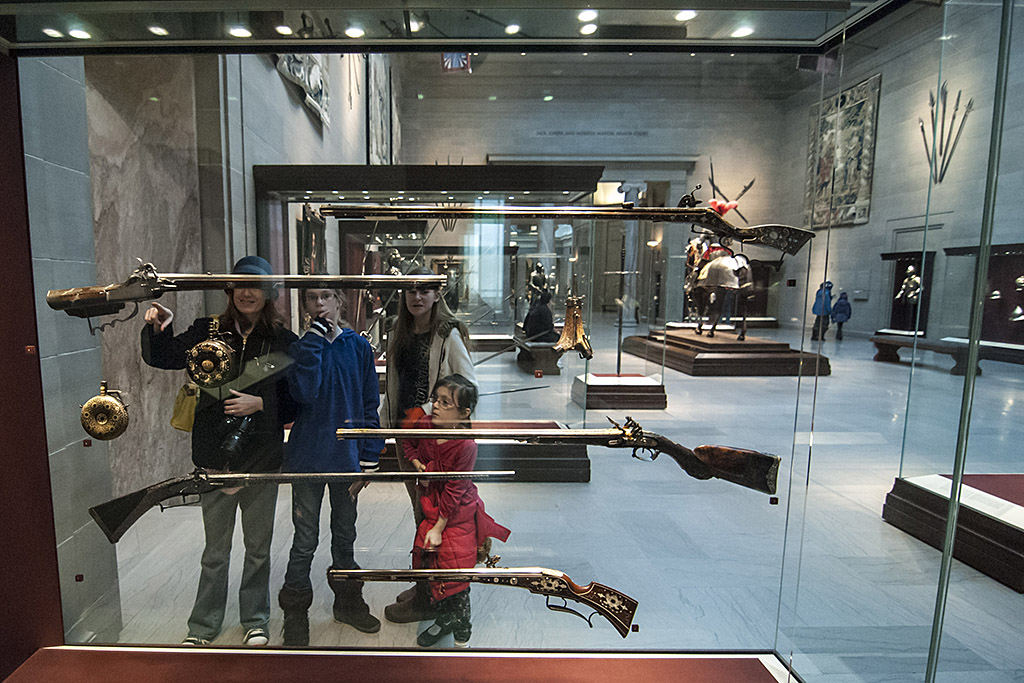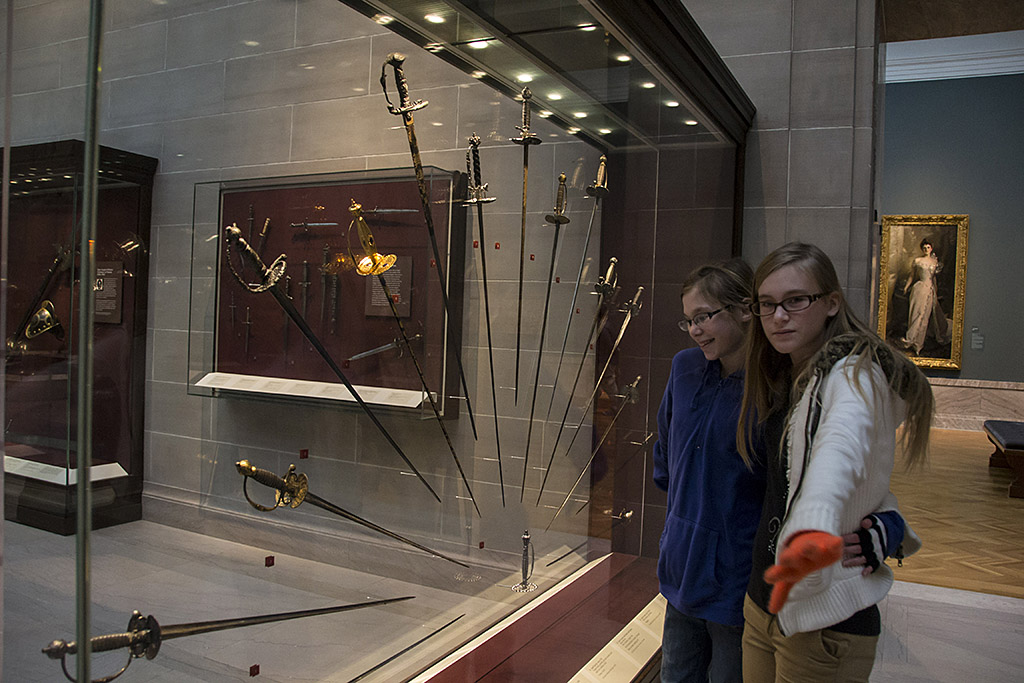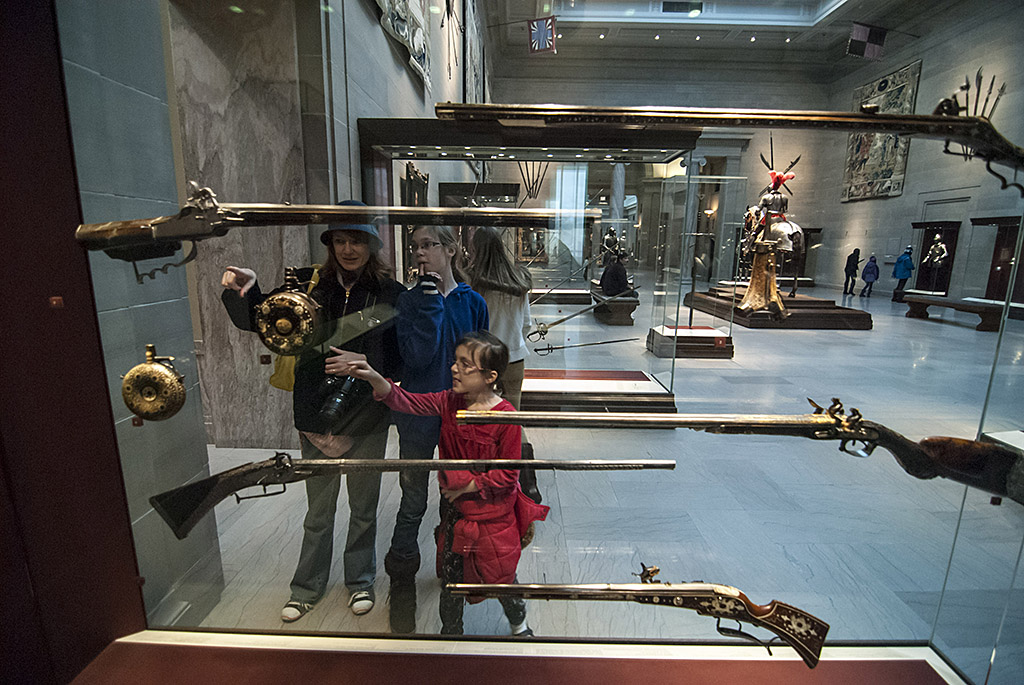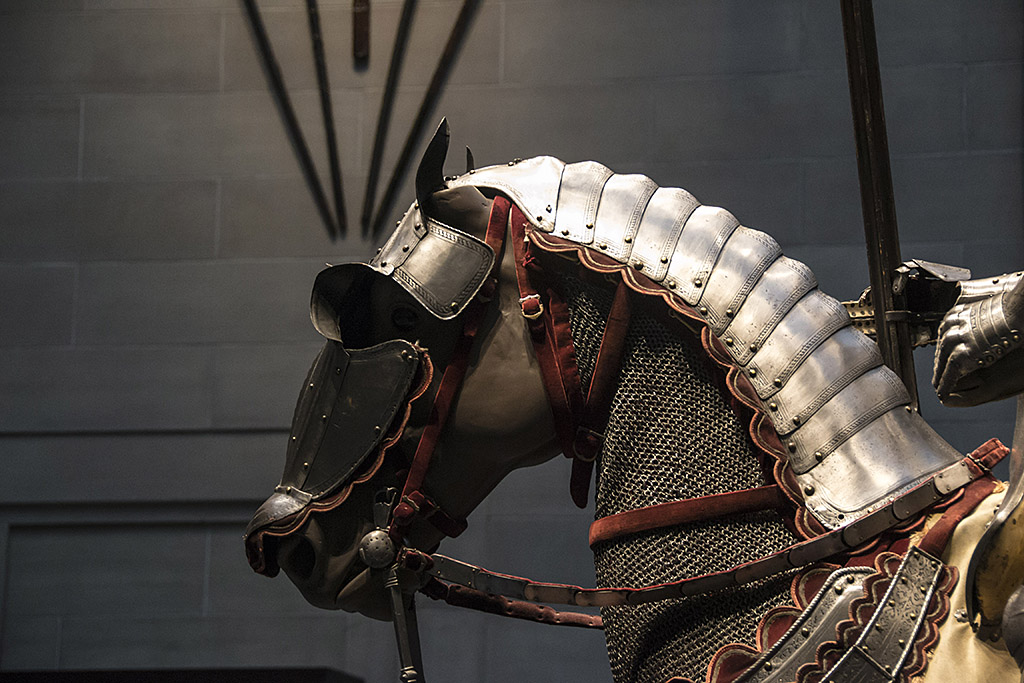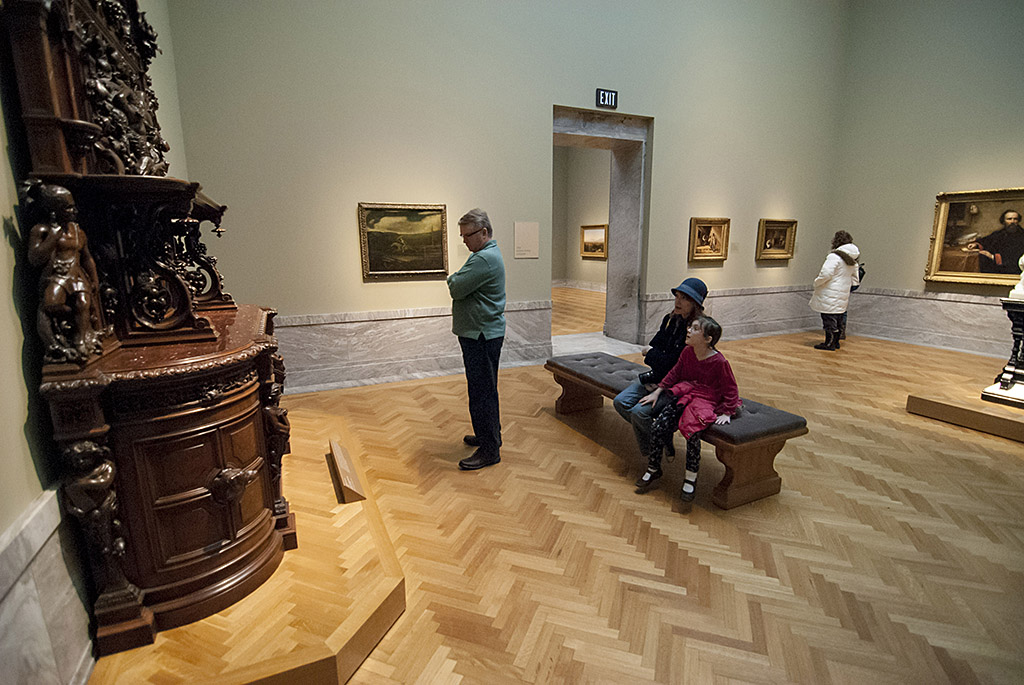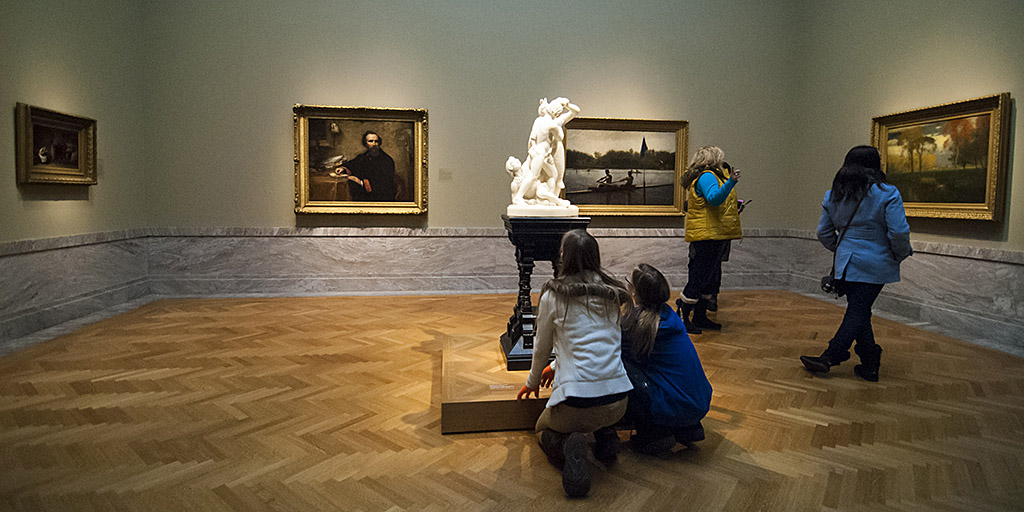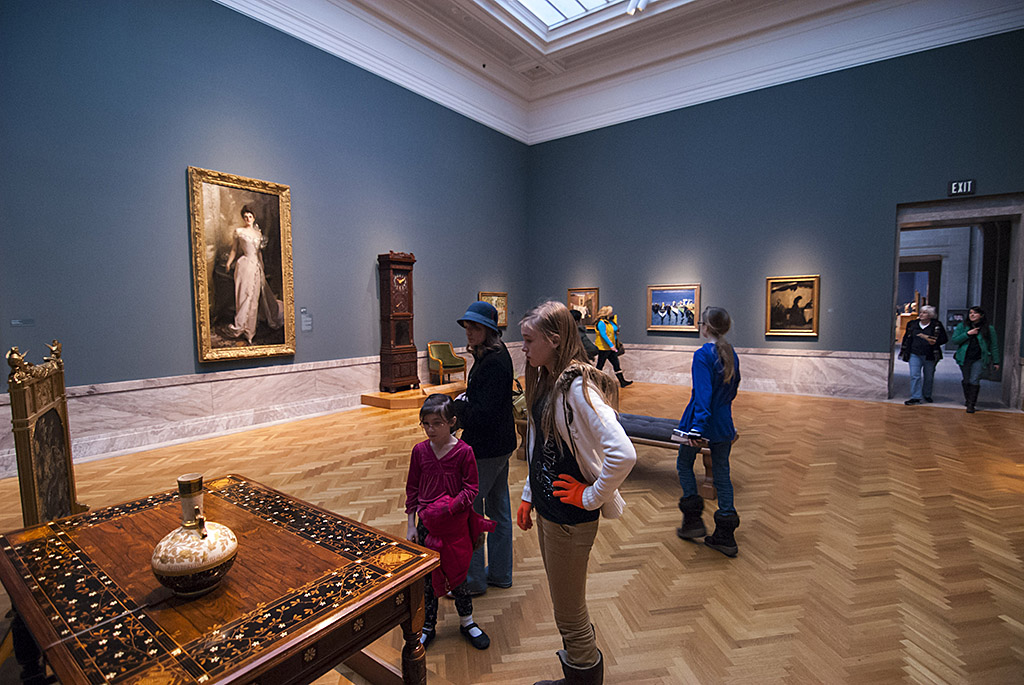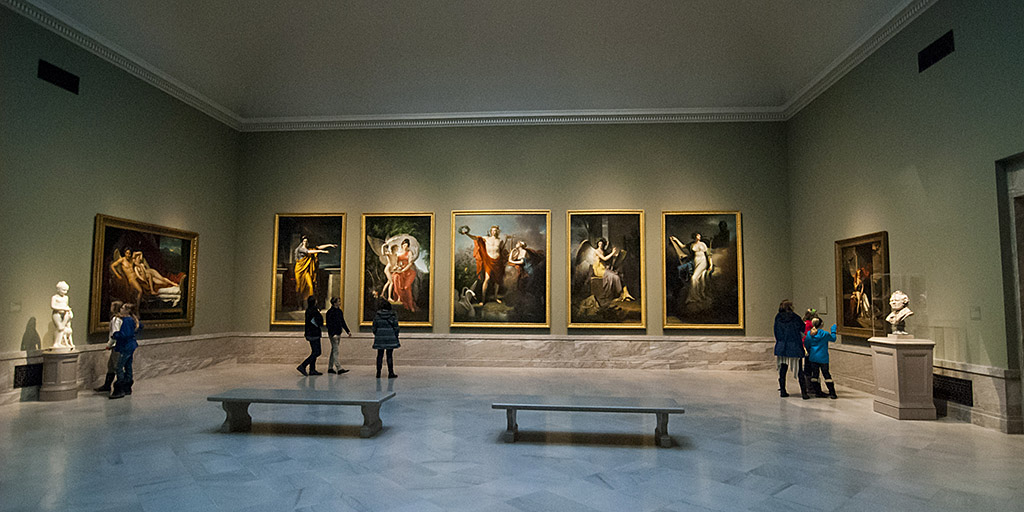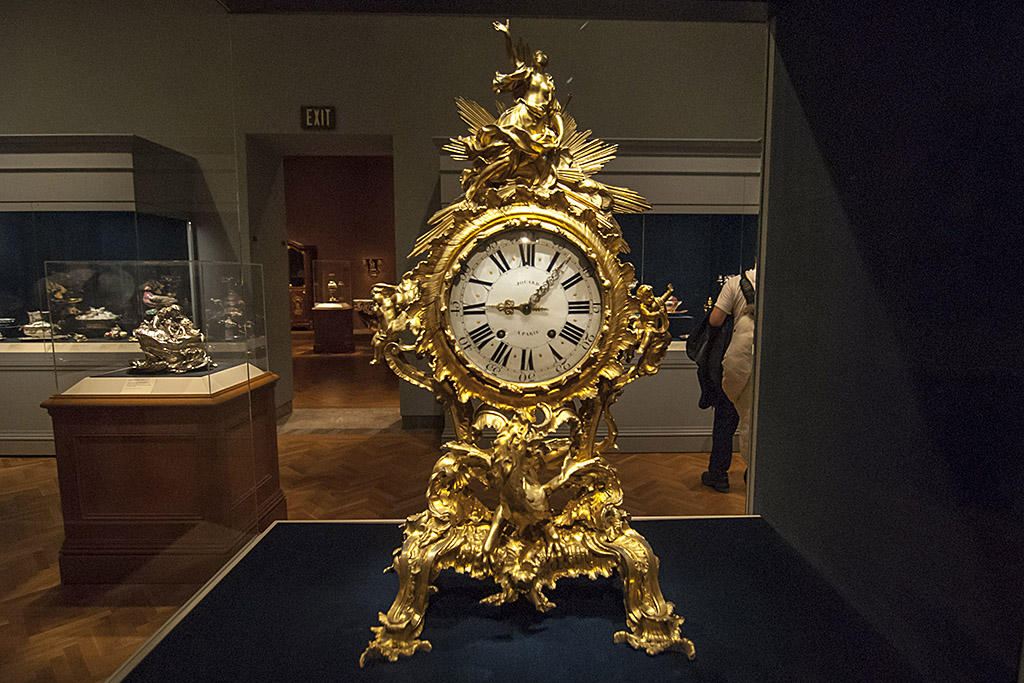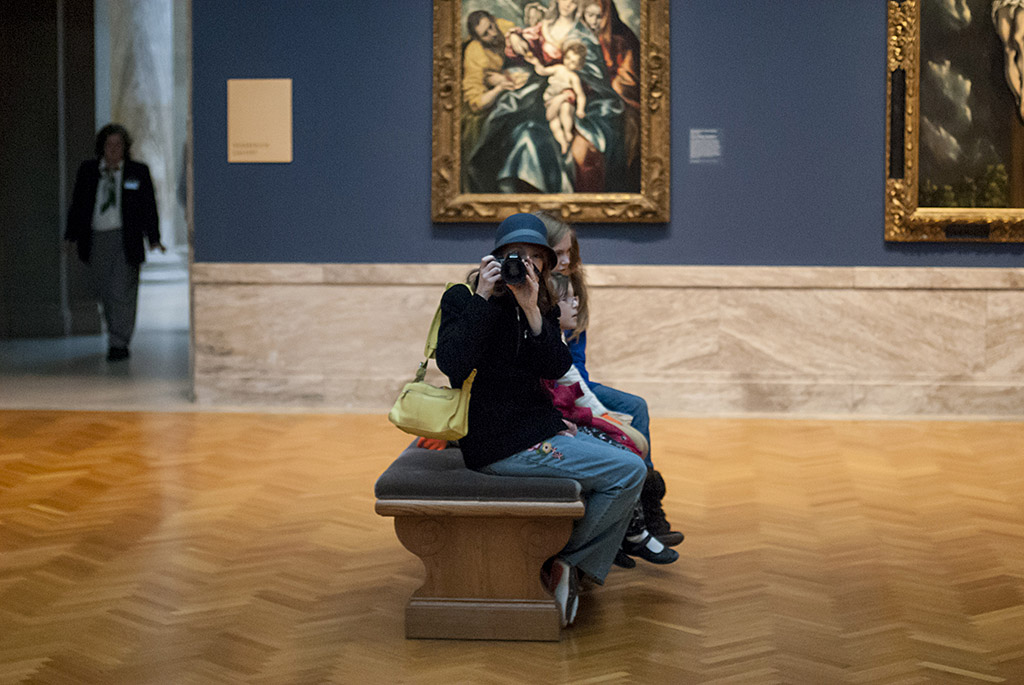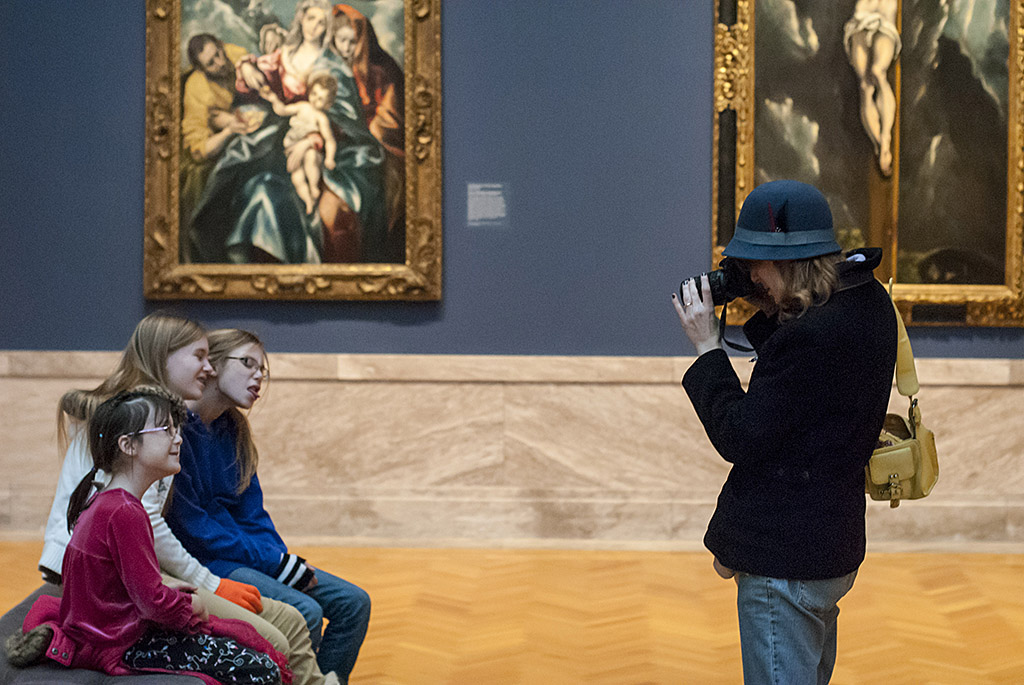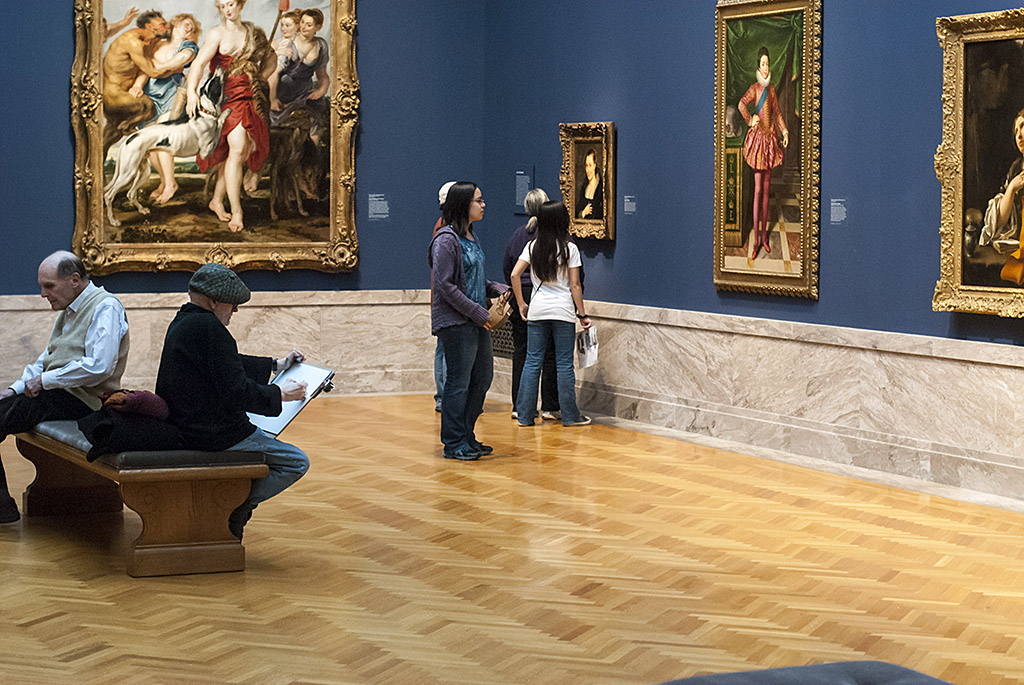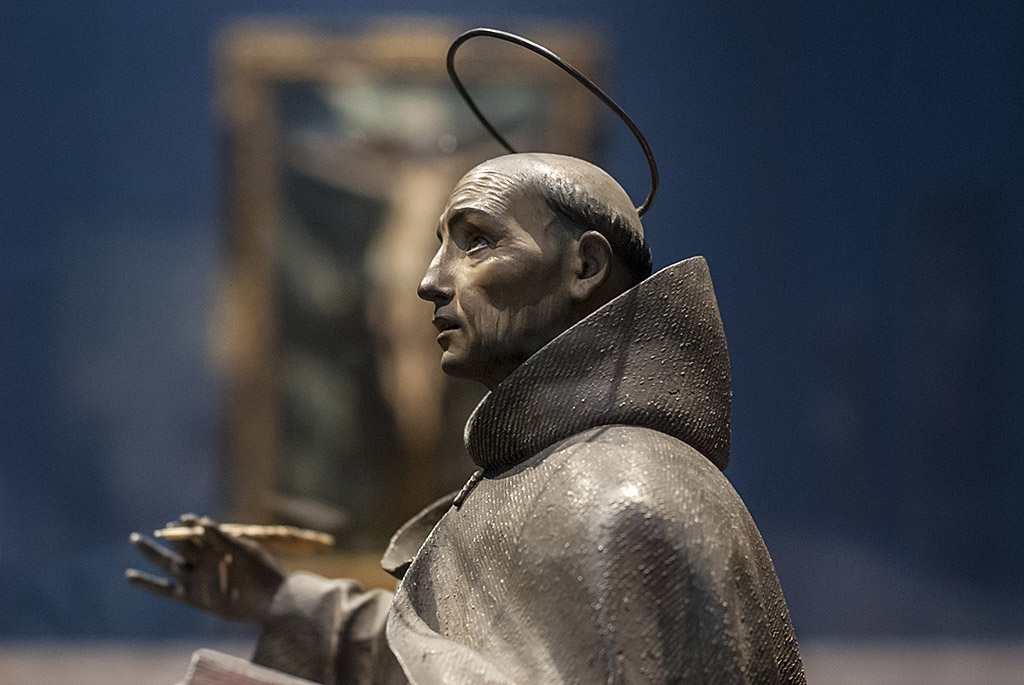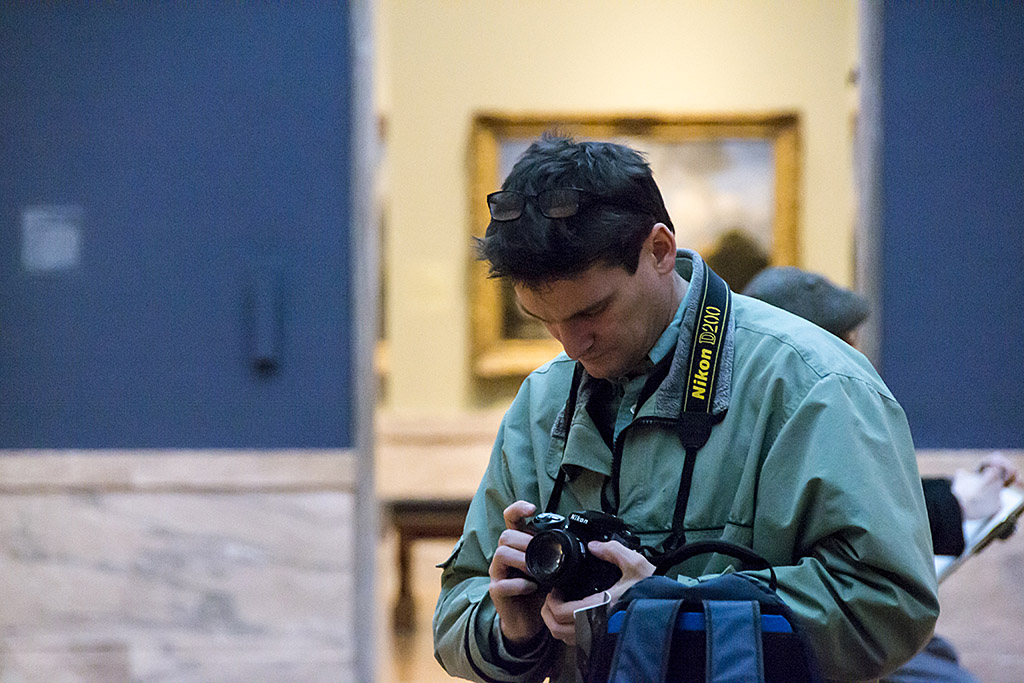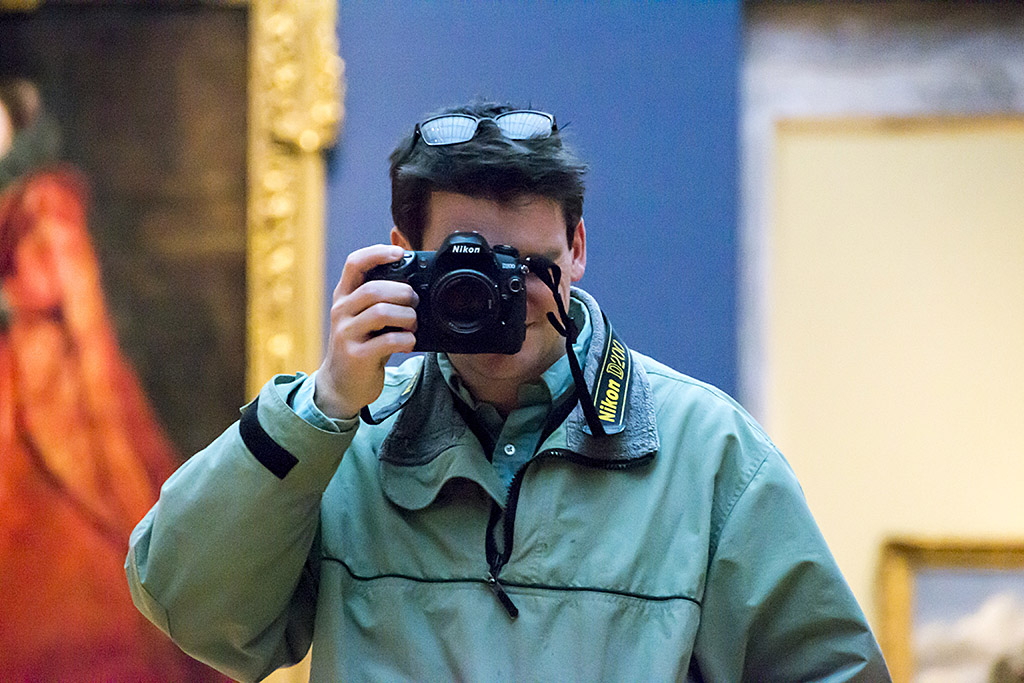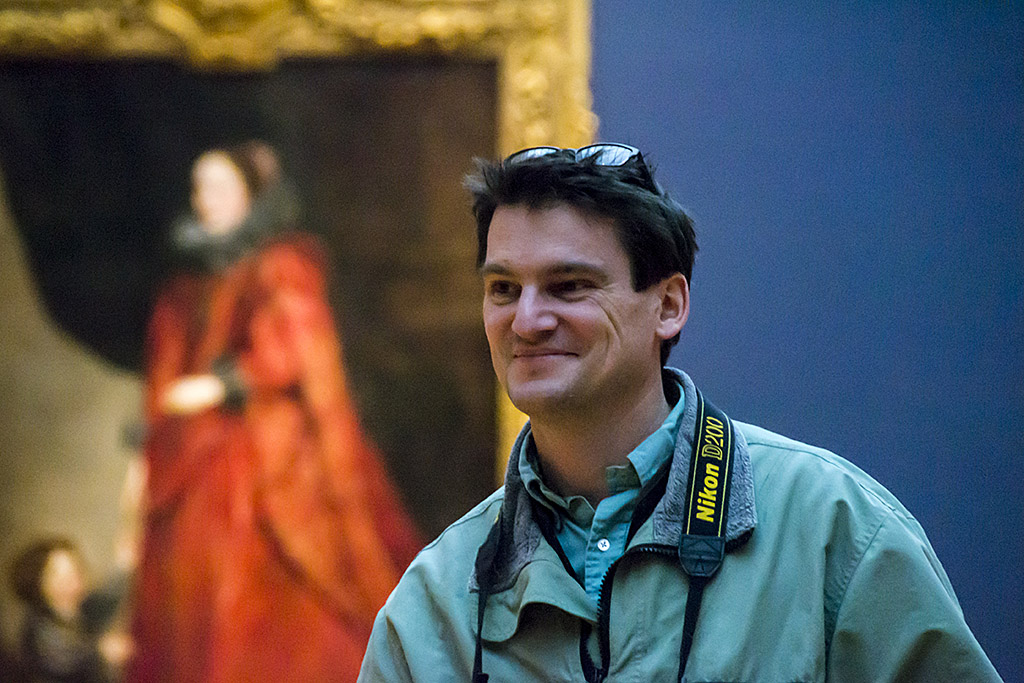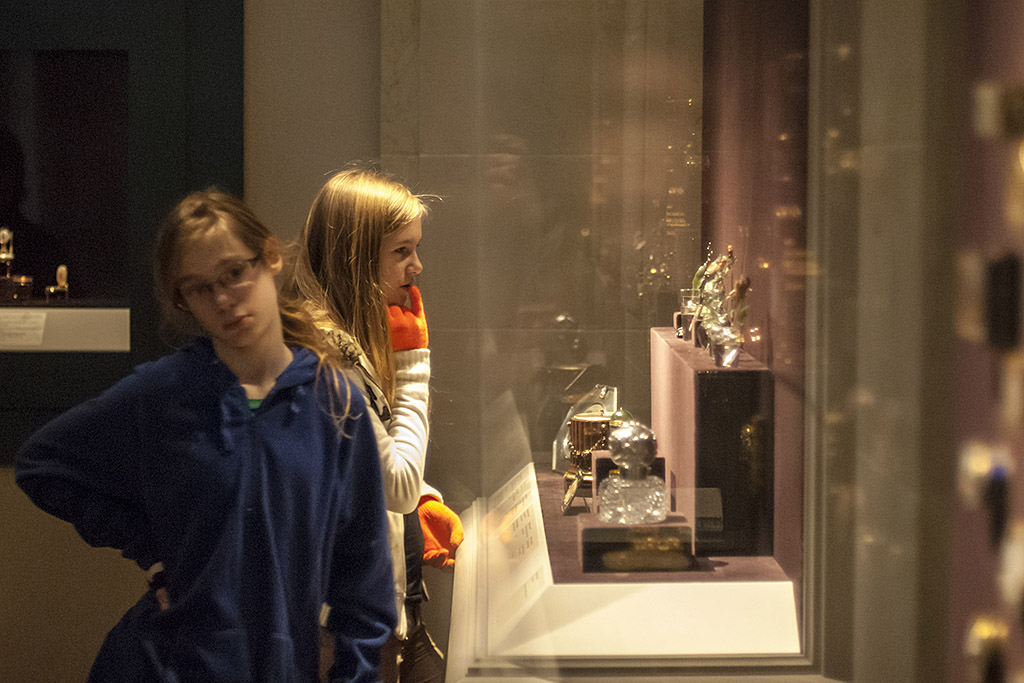 1-3-2013 ~ Blog # 495
(David)