8-9-2013 ~ Blog # 558
(David & Joan)
We celebrated Svea's 14th birthday on Wednesday. We had just a small celebration with just the family as Svea requested. It began with homemade cinnamon rolls by Joan and ended with a chocolate with blackberries birthday cake by Brigitta. In between there was a hike near a corn field, presents and a steak dinner. A pretty darn good day for a pretty darn good kid. Happy Birthday to you, Svea!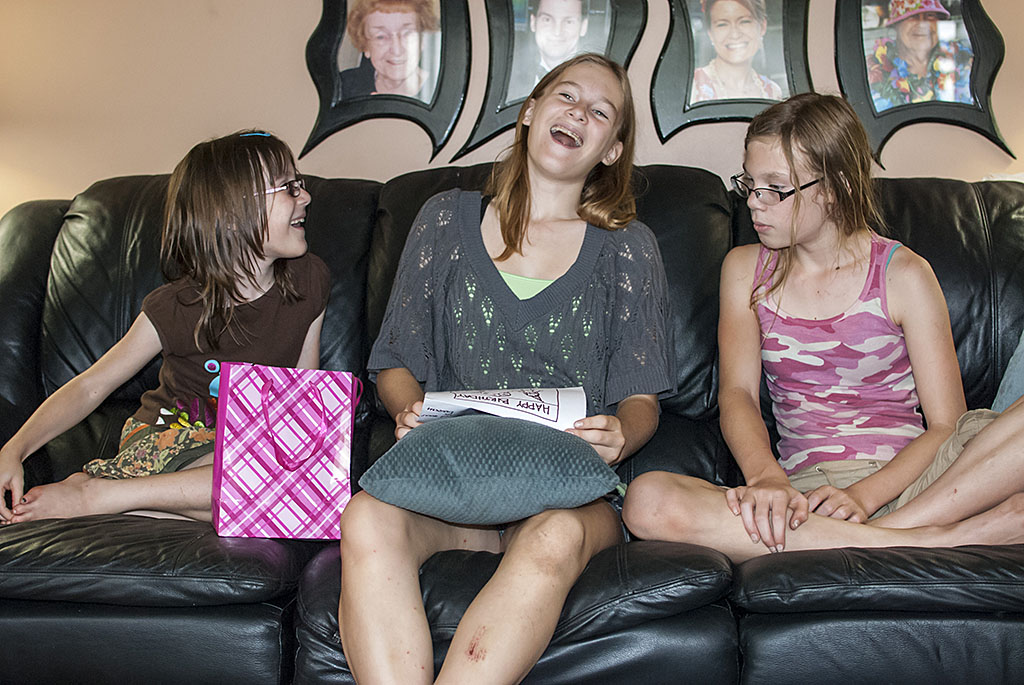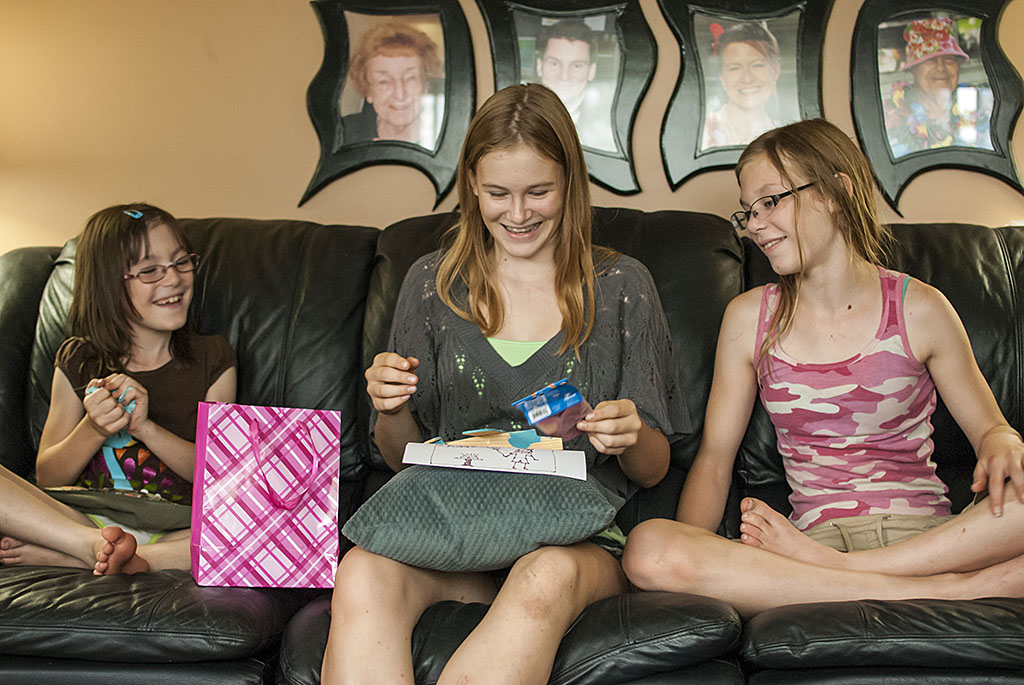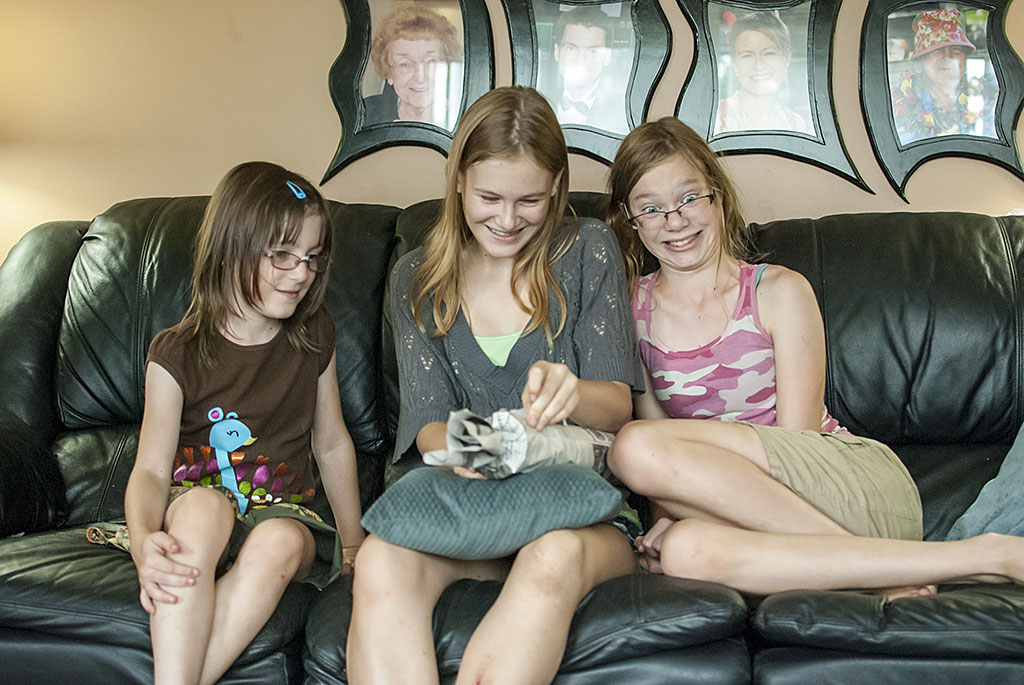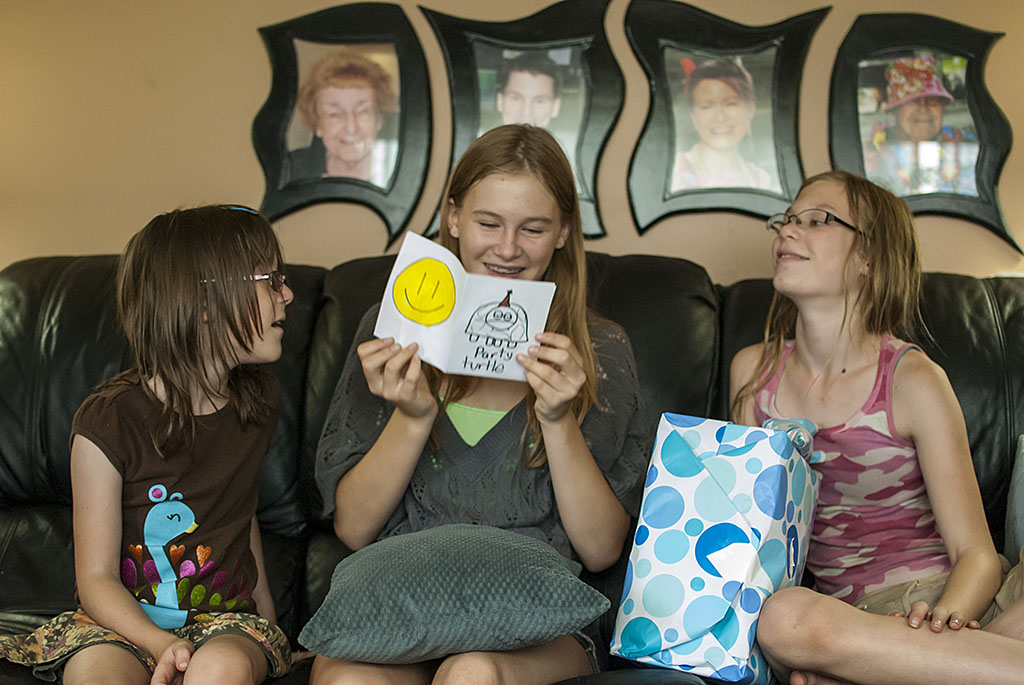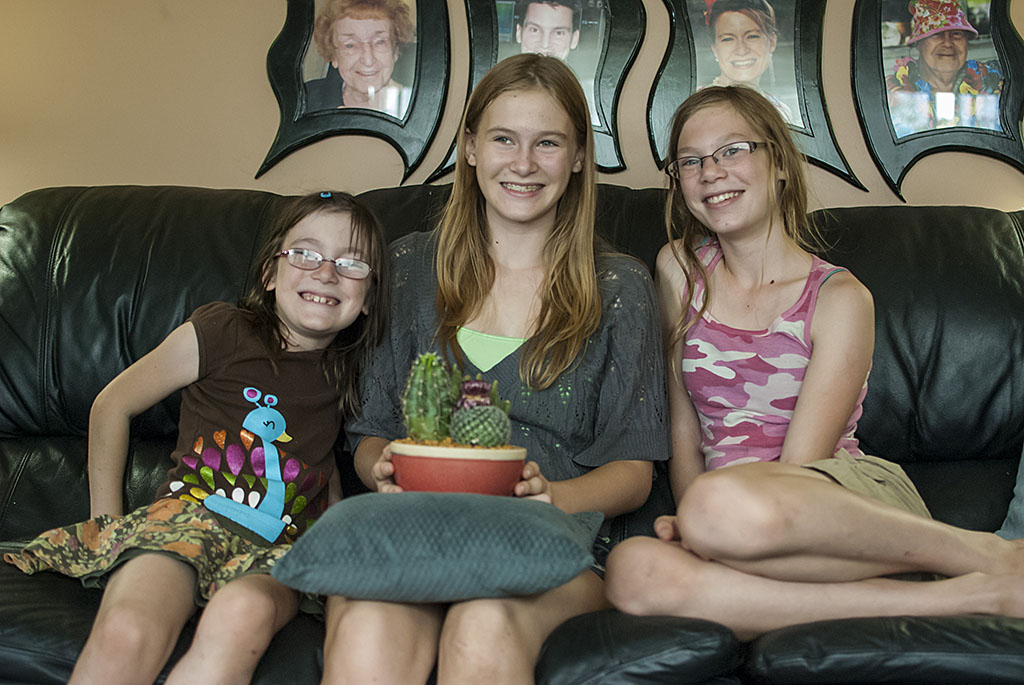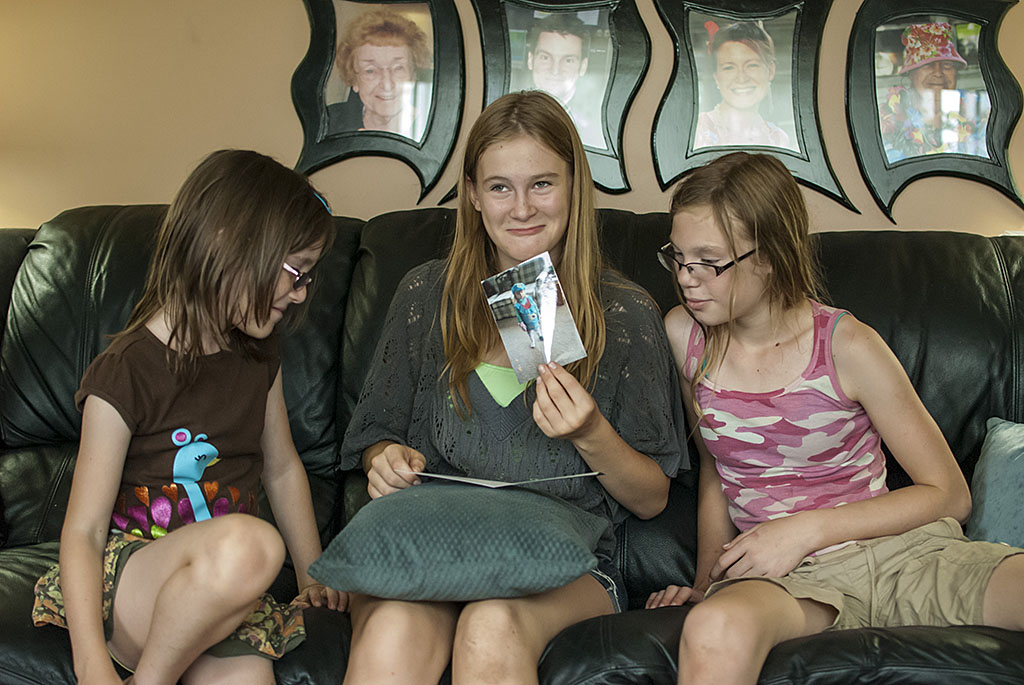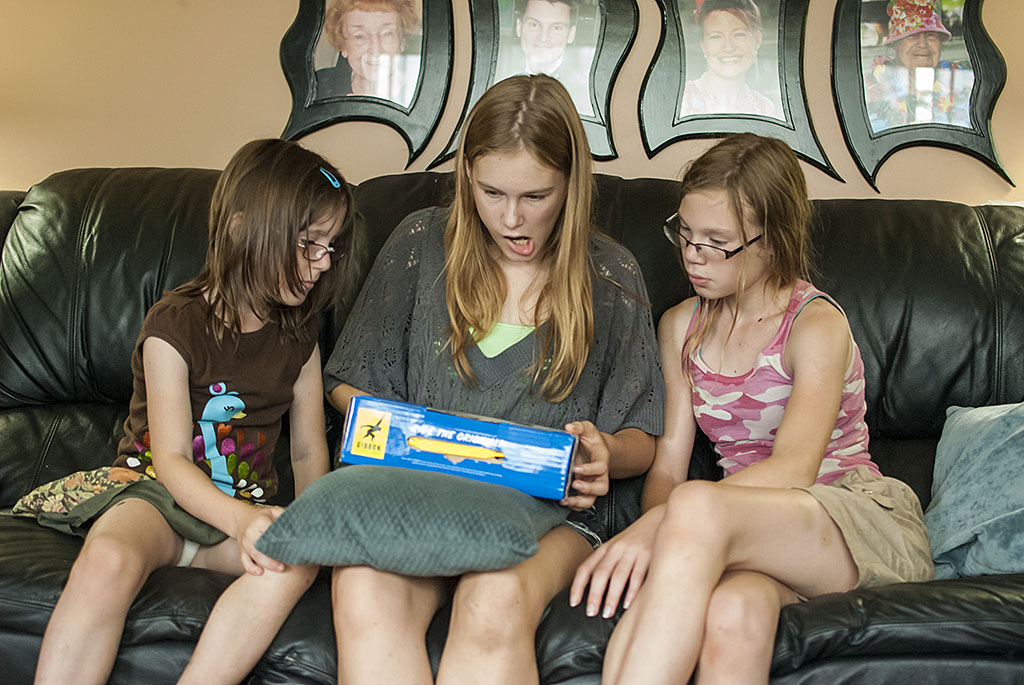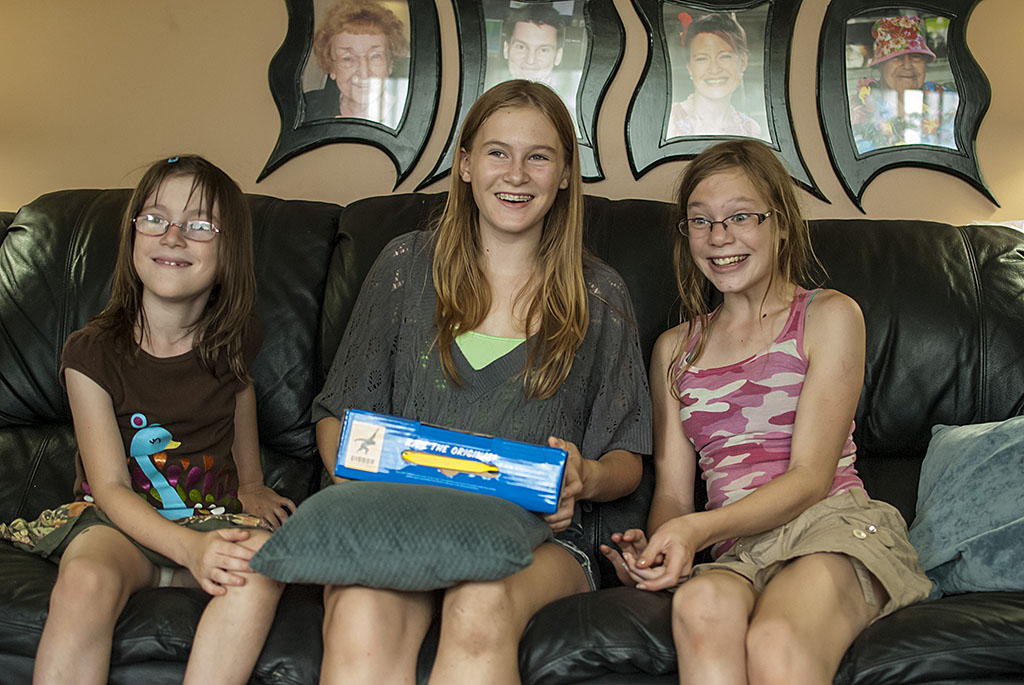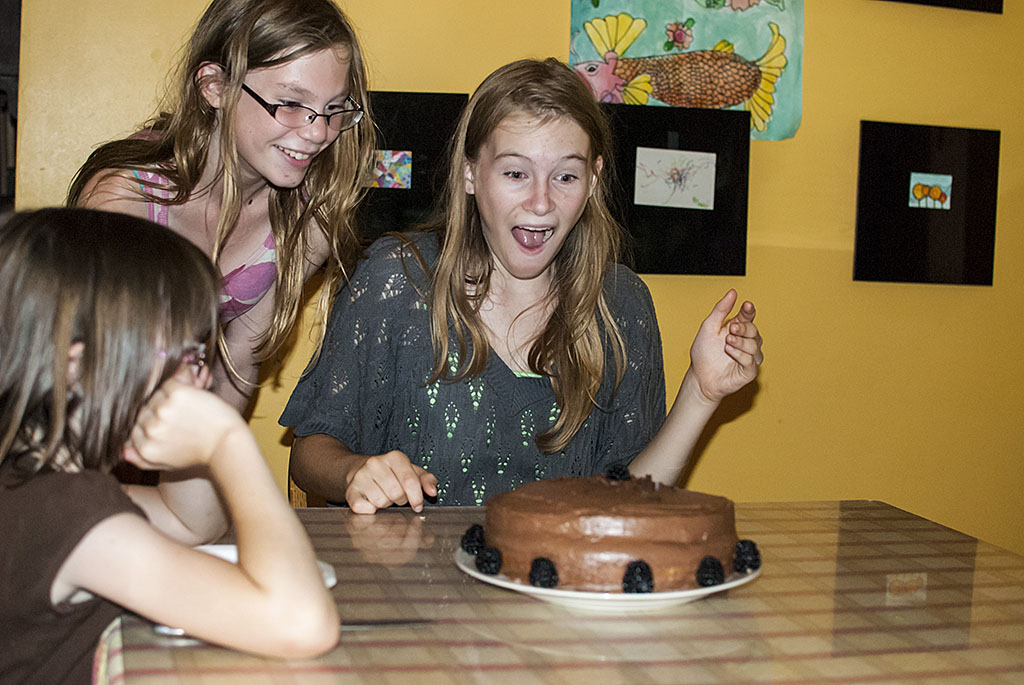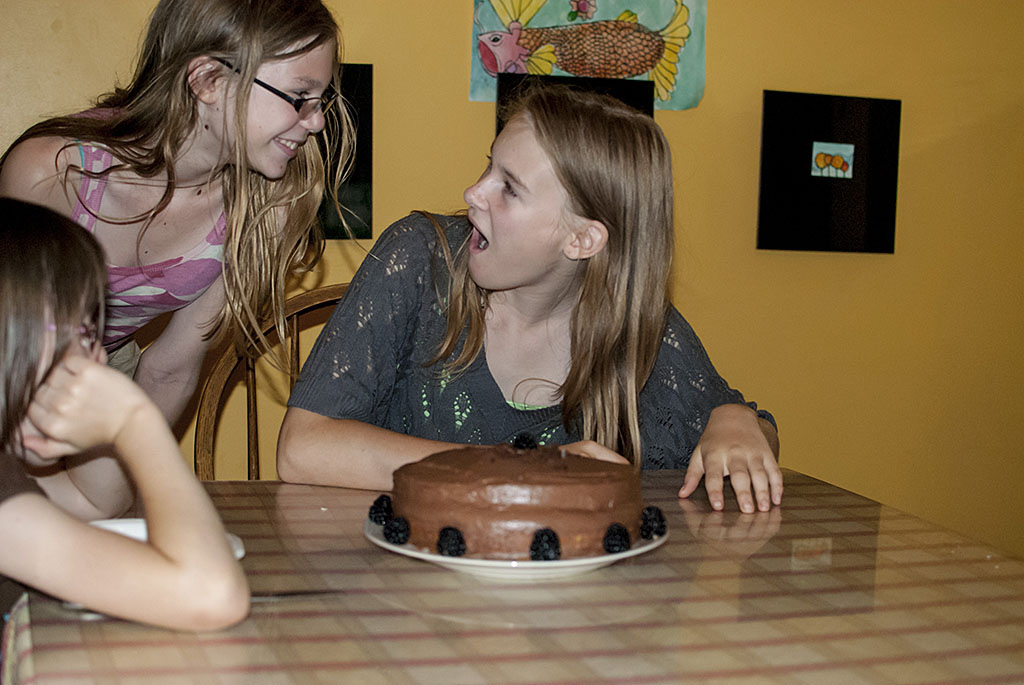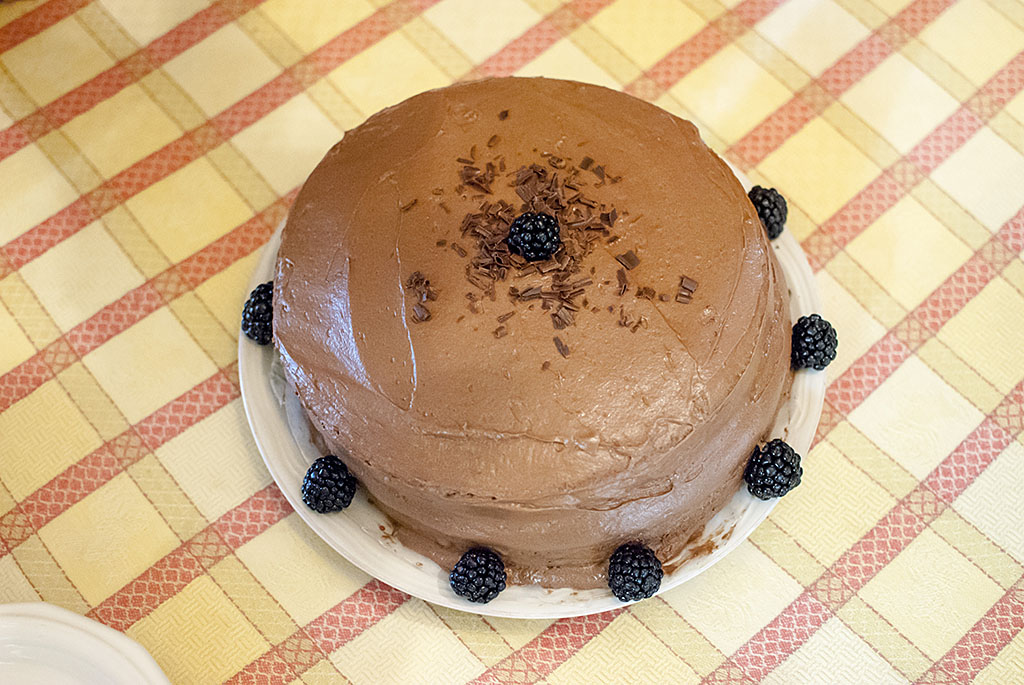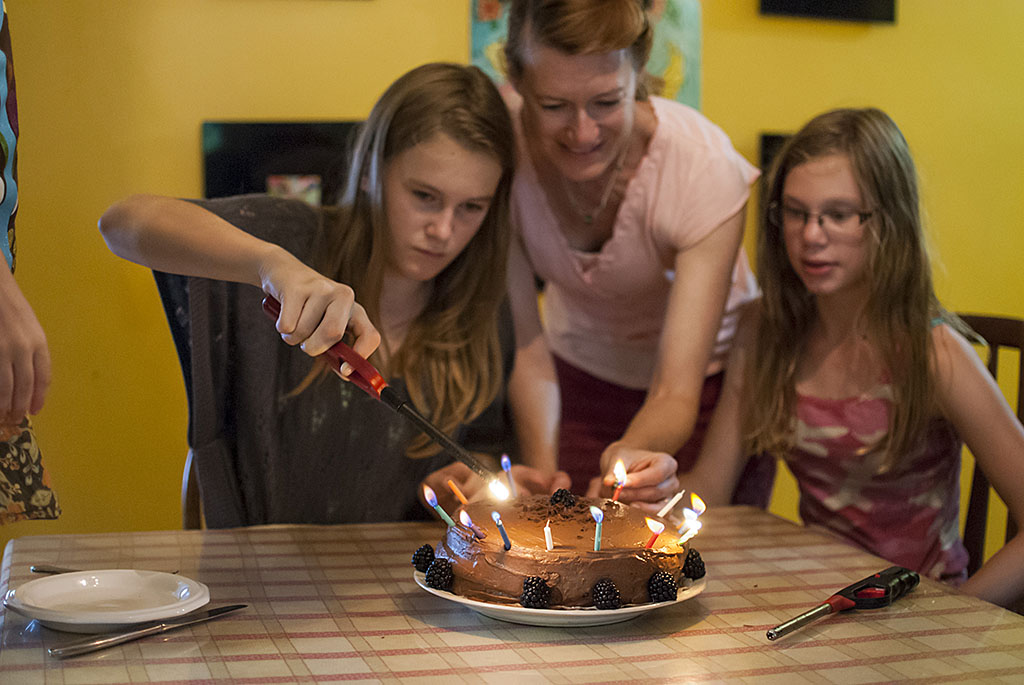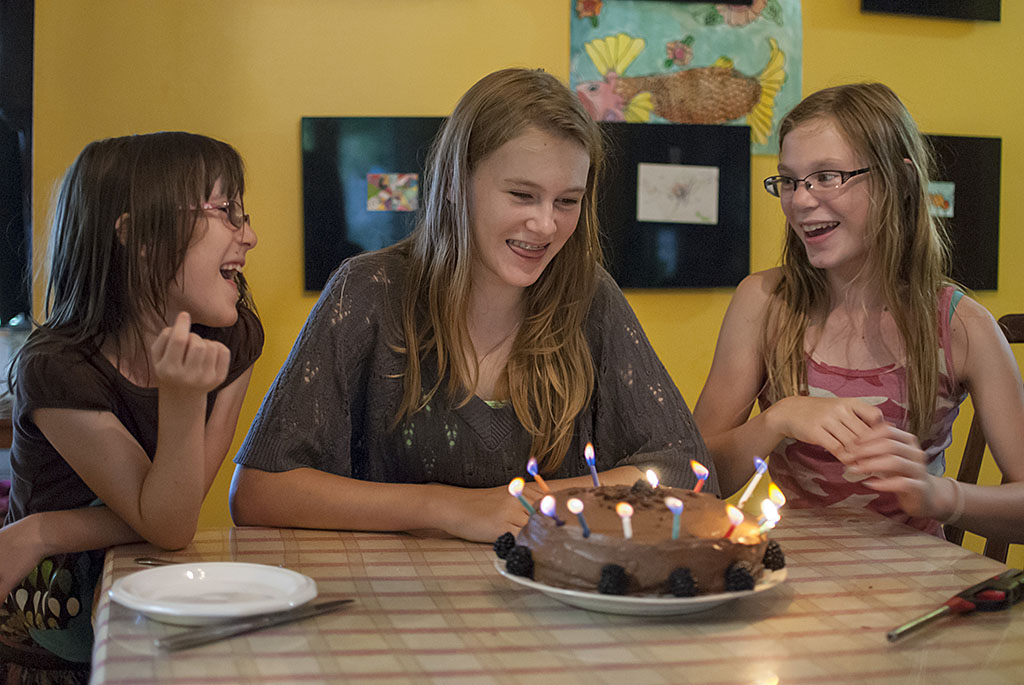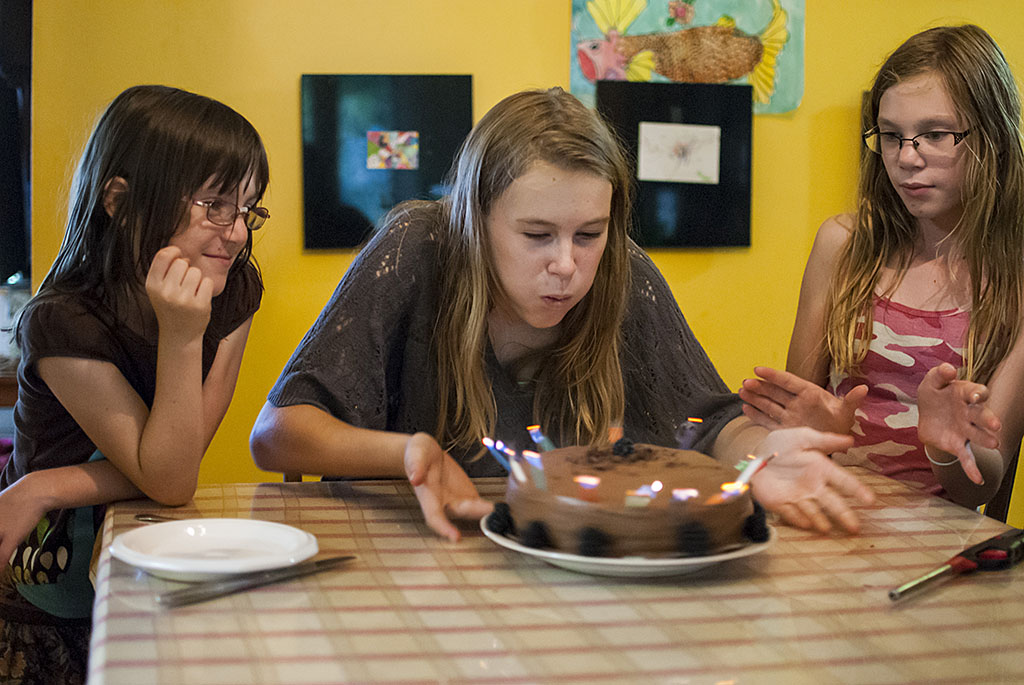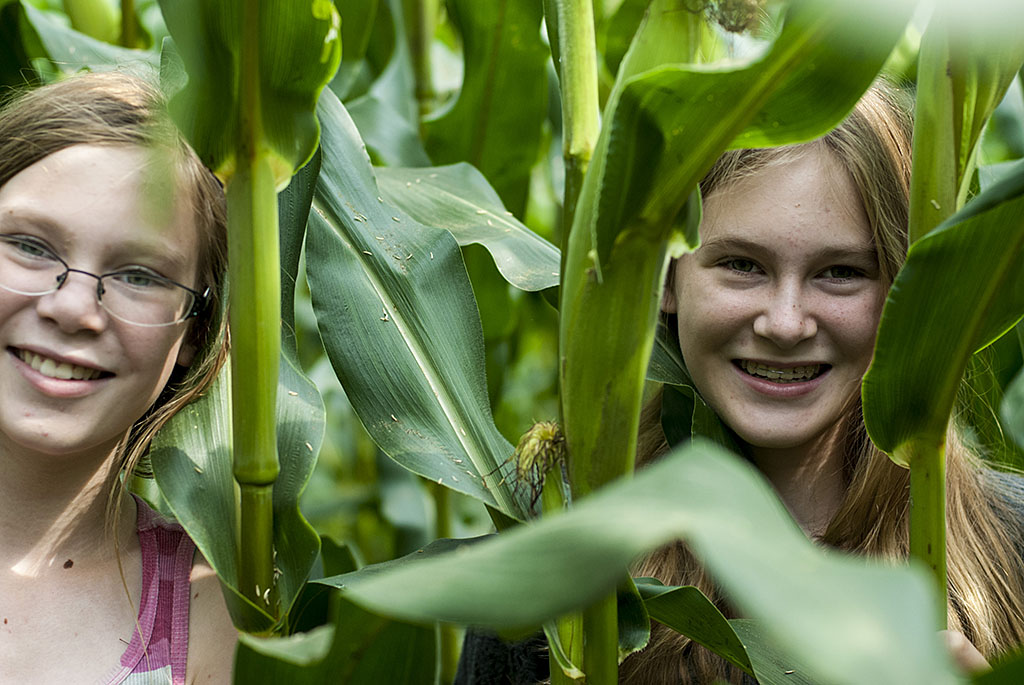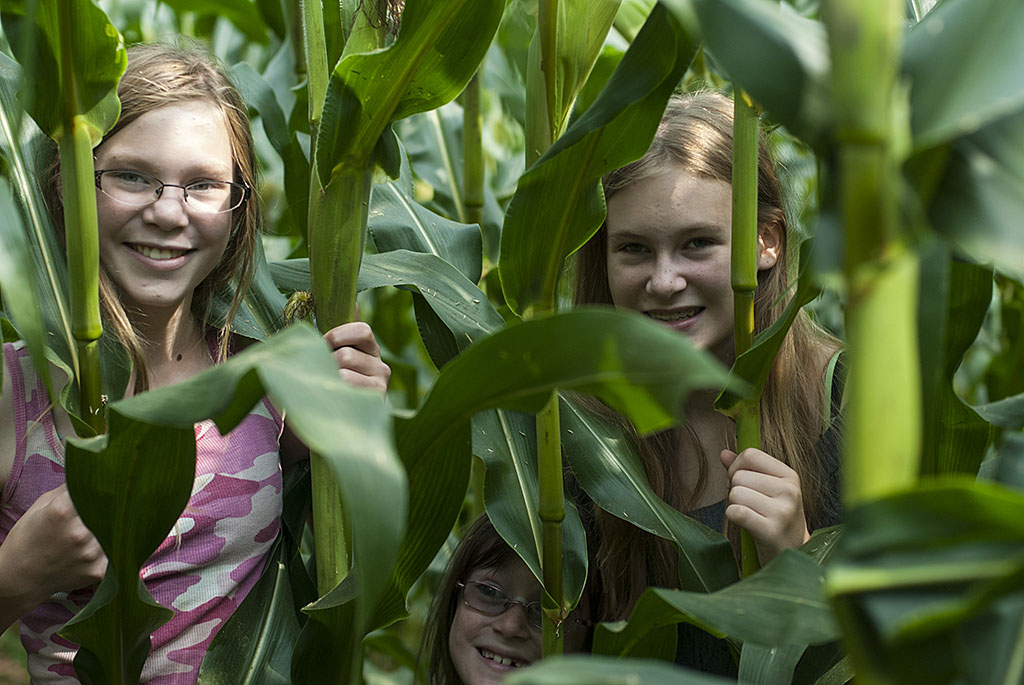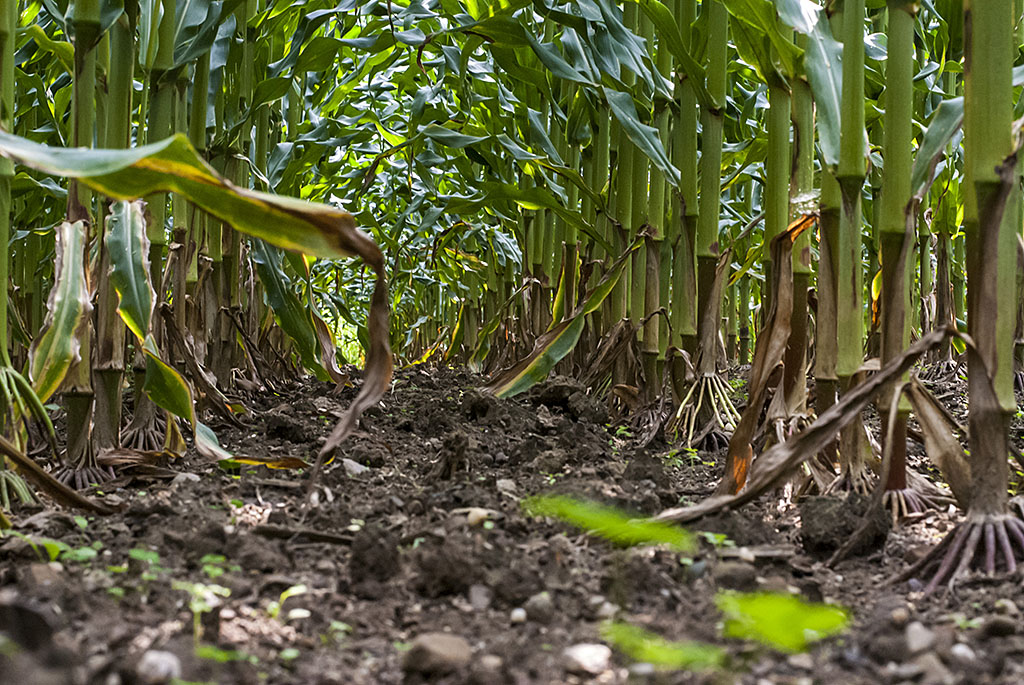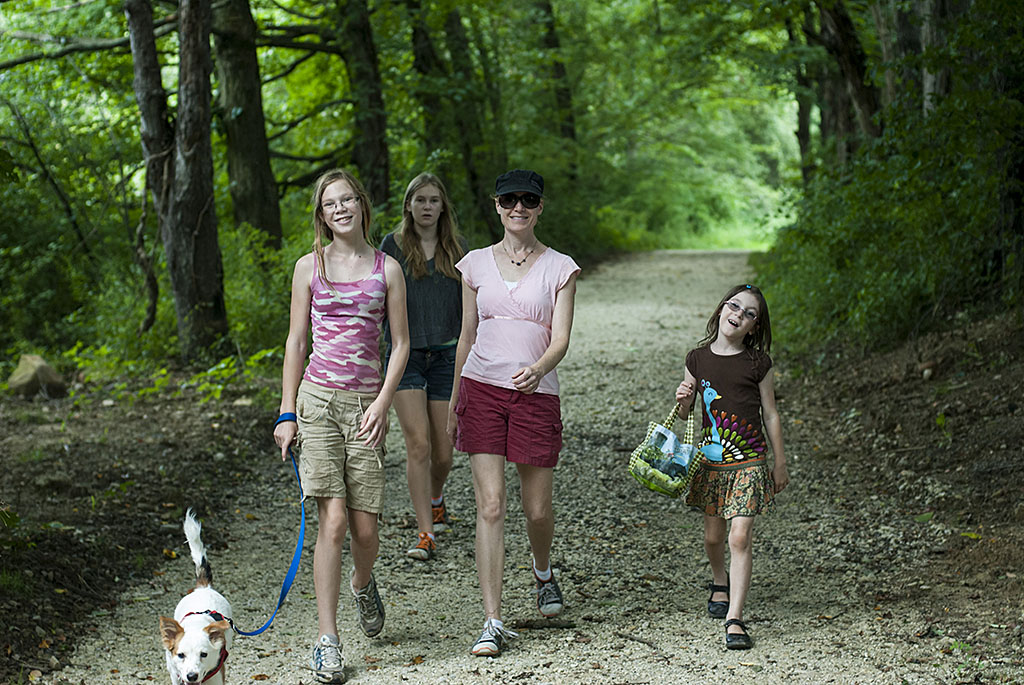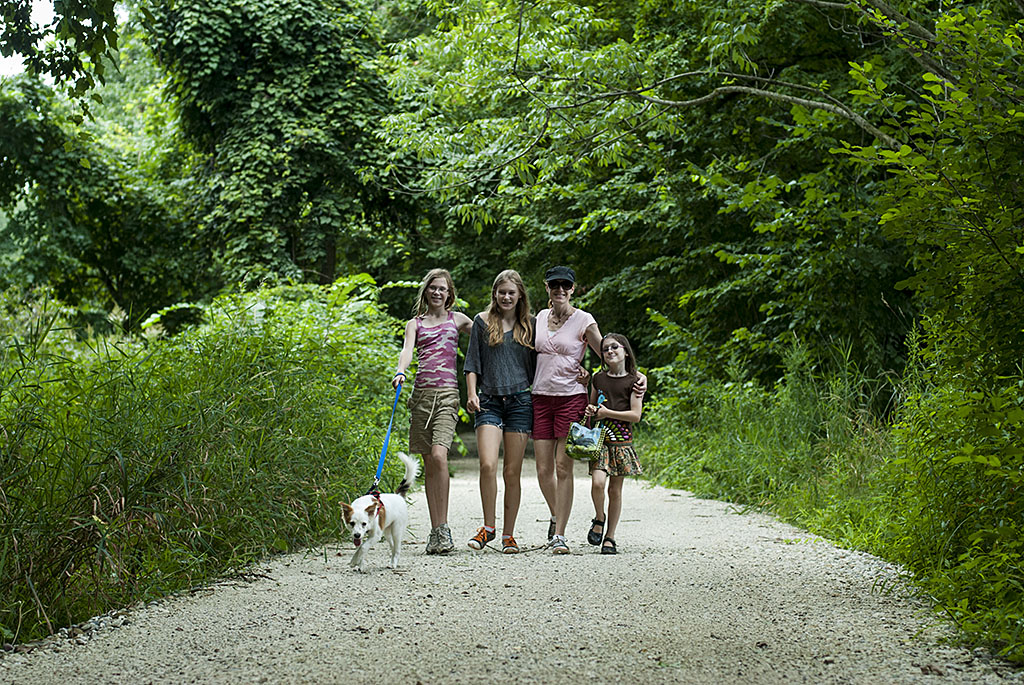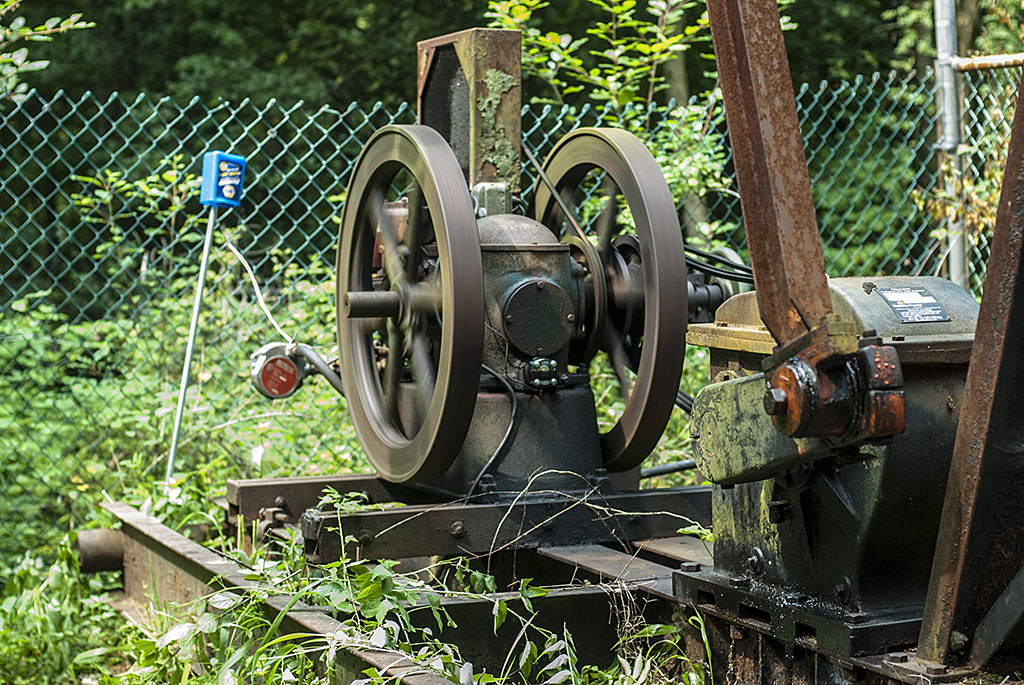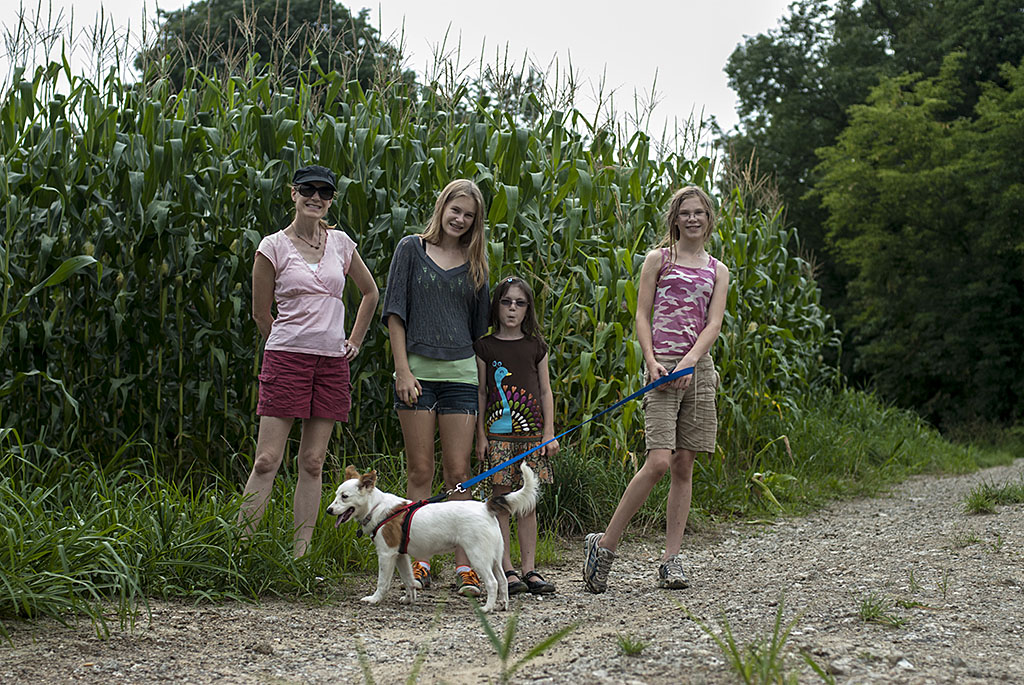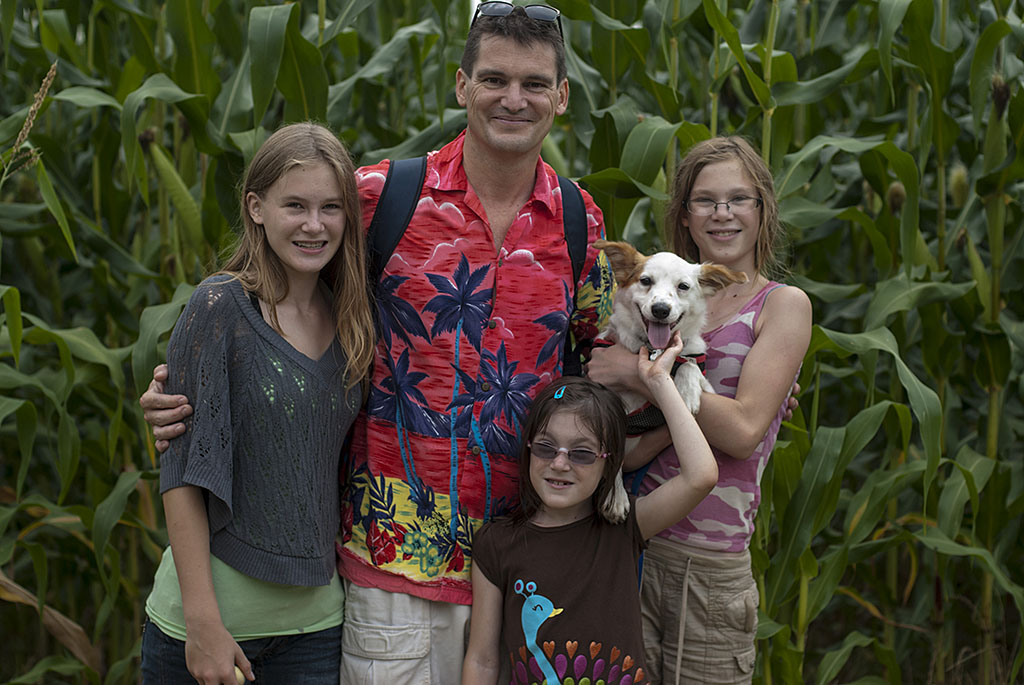 Yesterday we may have had the most intense rain in the history of our 58 year-old neighborhood. Even though there is a slight slope from our back yard to our front yard and we installed French drains three years ago, the level of water in our backyard was higher than ever. The level was high enough that water tricked over the weather seal of our back garage door. Eventually our power went out when a huge tree fell across Howe Road and took out the power lines and pole on the other side. This was the fourth time this summer that we have had rain heavy enough to cause minor flooding in the basement. It was pretty much a worst case scenario: worst rain ever and then no electricity/sump pump. The sump overflowed into the storm drain right next to it. The sump and drain are at the lowest point in the basement and the adjacent wall had 1/8" to 1/2" slow flow to the sump/drain. The opposite corner had some water as well so we rolled up the 10X12 carpet just to be safe. The entire basement is always ready for a minor flood, everything is elevated except for that carpet, three bean bags and whatever mess the kids have on the floor. It's funny that Joan redecorated the craft room into a second living/movie room about six weeks ago and since then we've had three of the worst rains ever. We had no damage at all, but it sure is annoying.

Earlier in the day I tried to squeeze in a bike ride. For over ten miles and three different compass headings I was at the head of "It's just starting to rain". The roads and trails were dry, but there was a constant drizzle. Then as I turned toward home I rode into the storm and it just poured. I ended up calling Joan to fetch me because I couldn't see.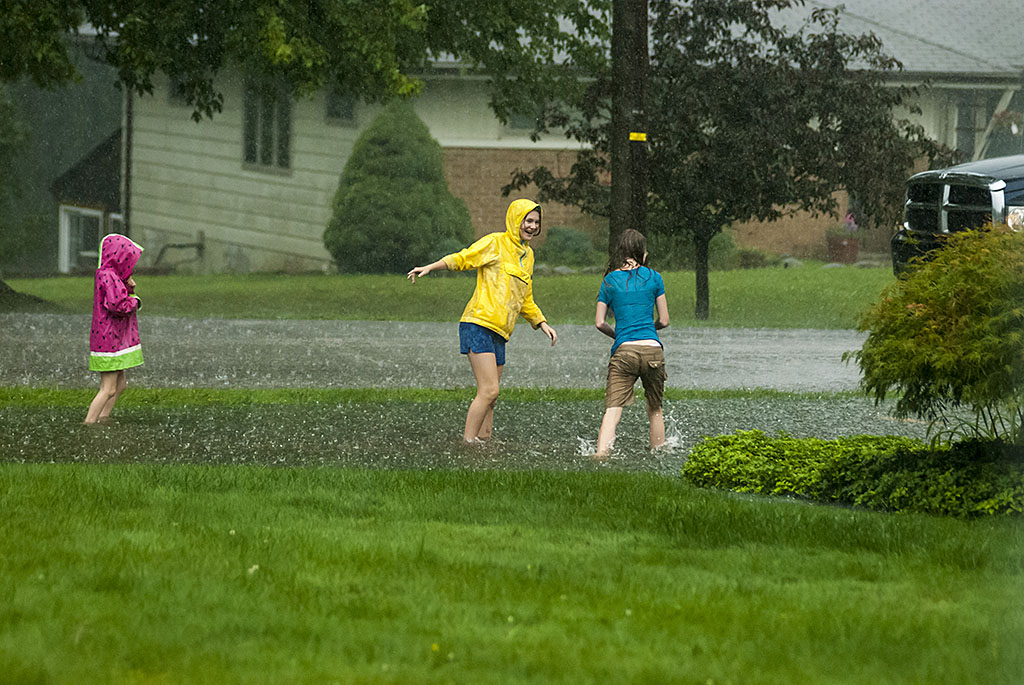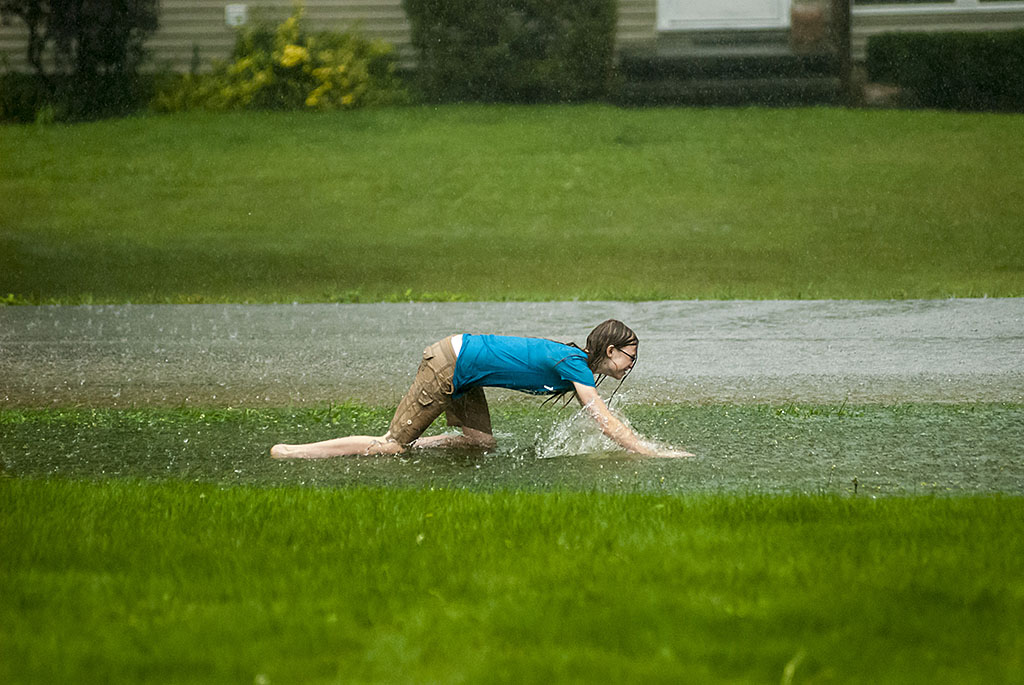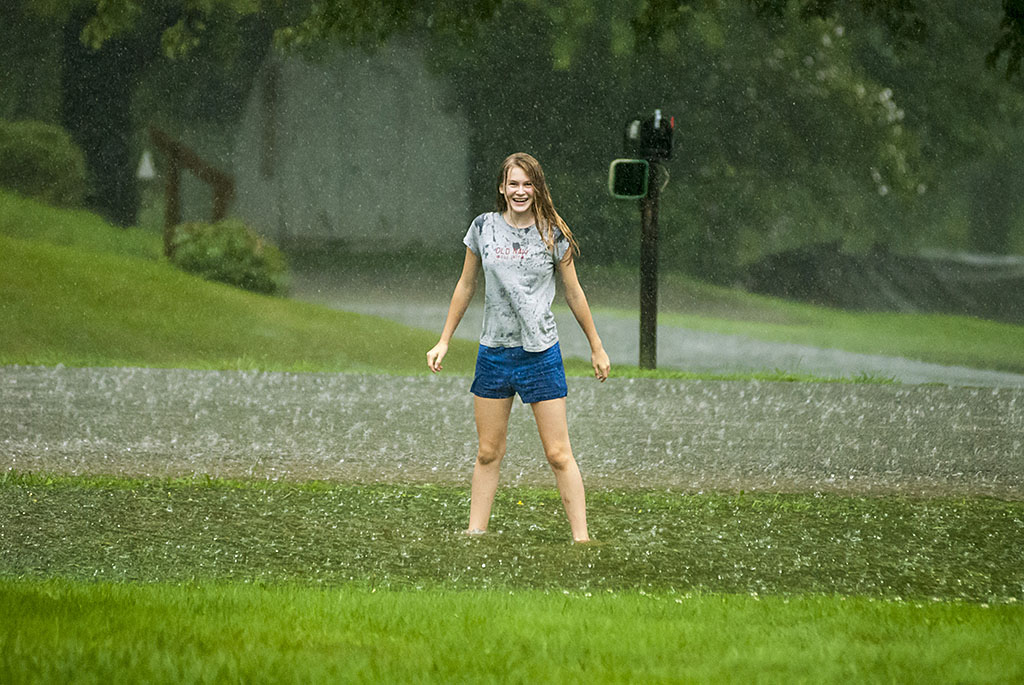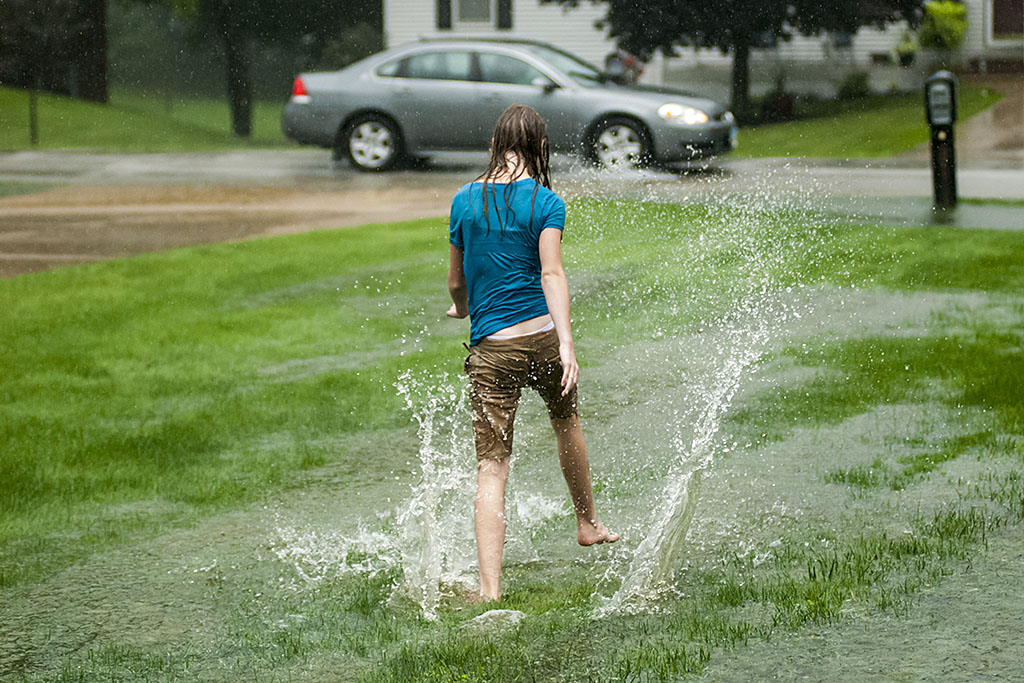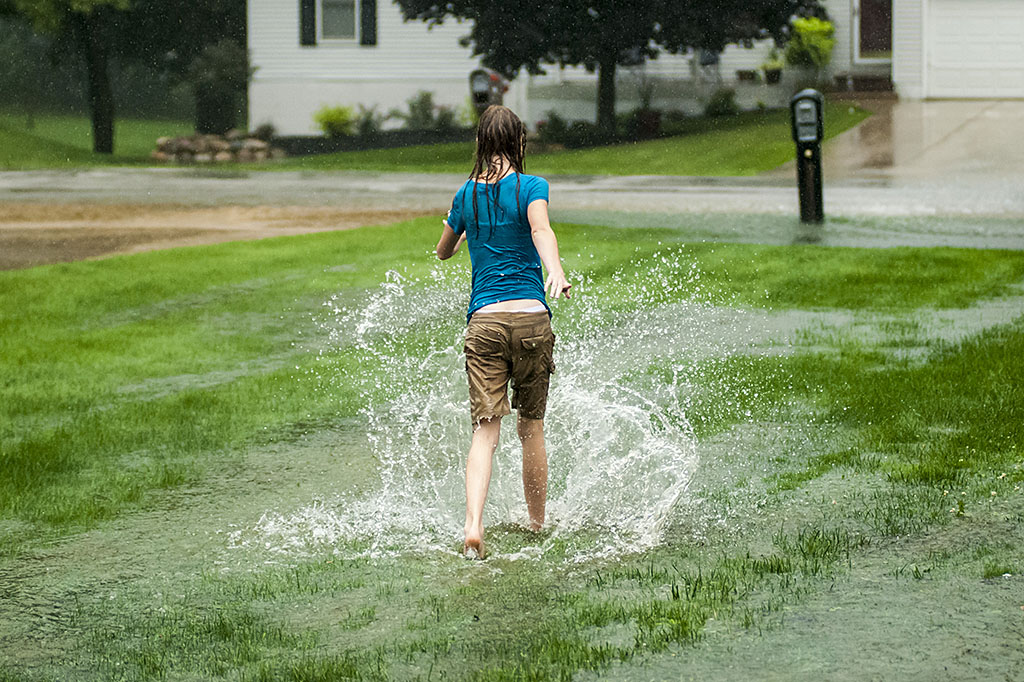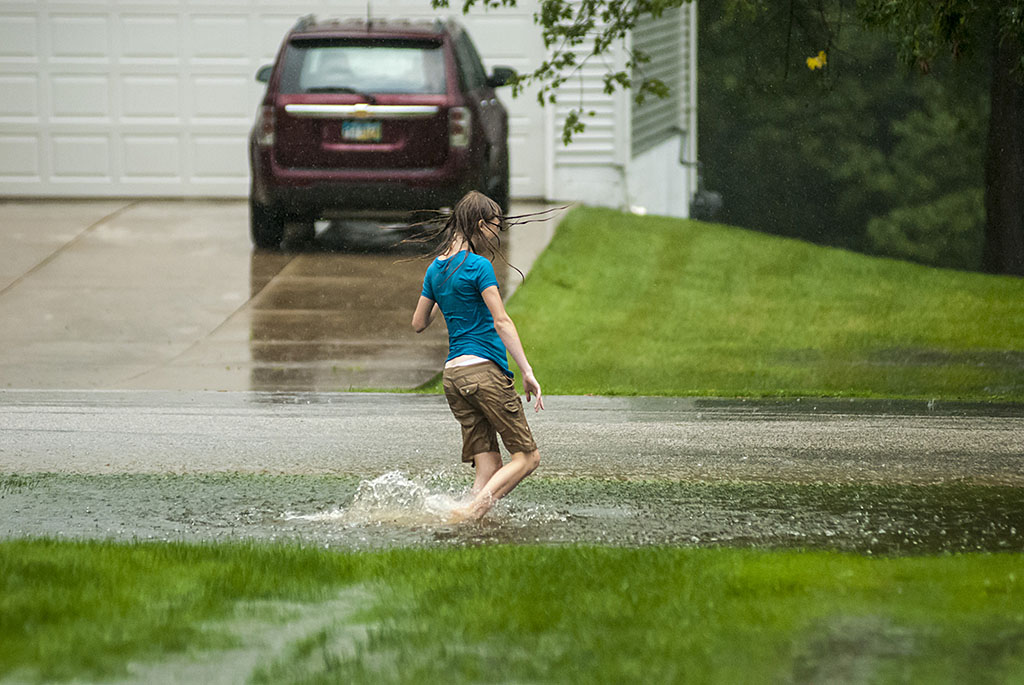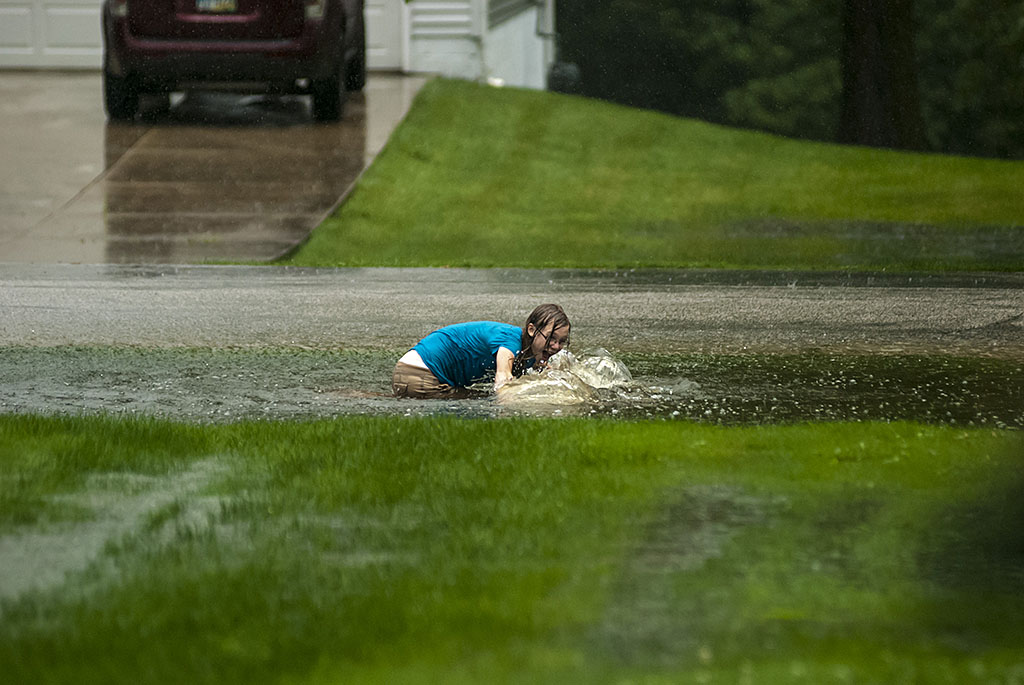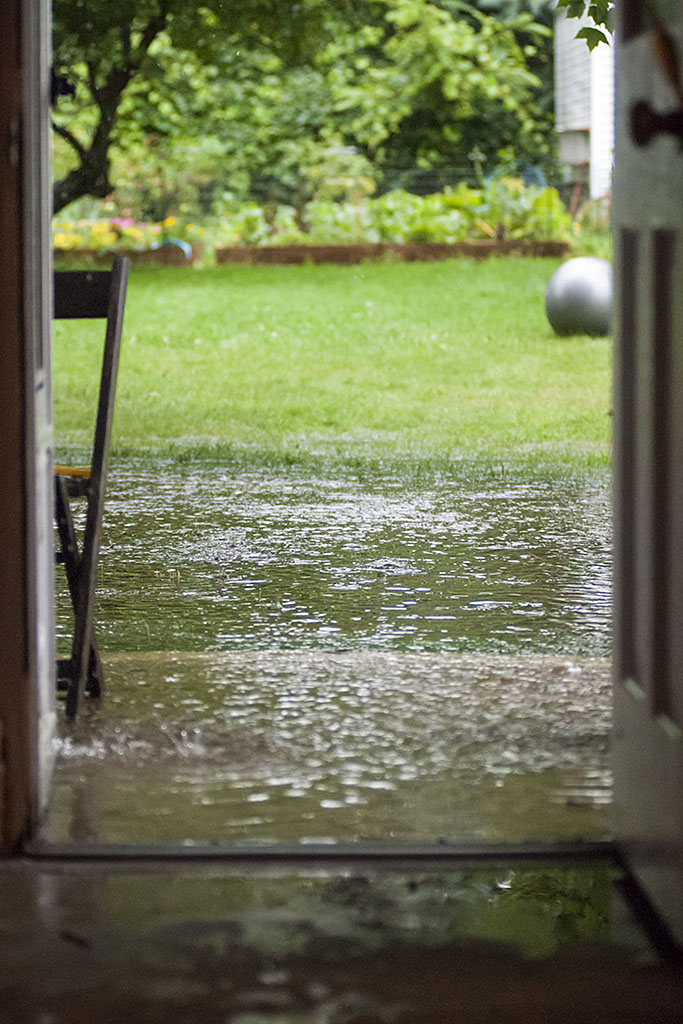 Back door of our garage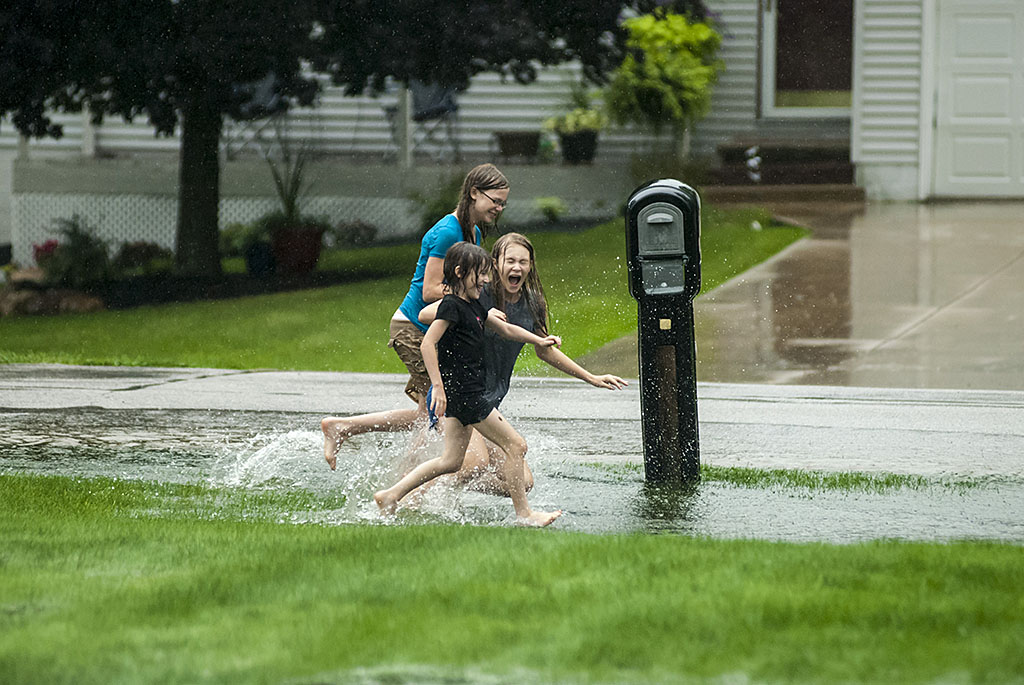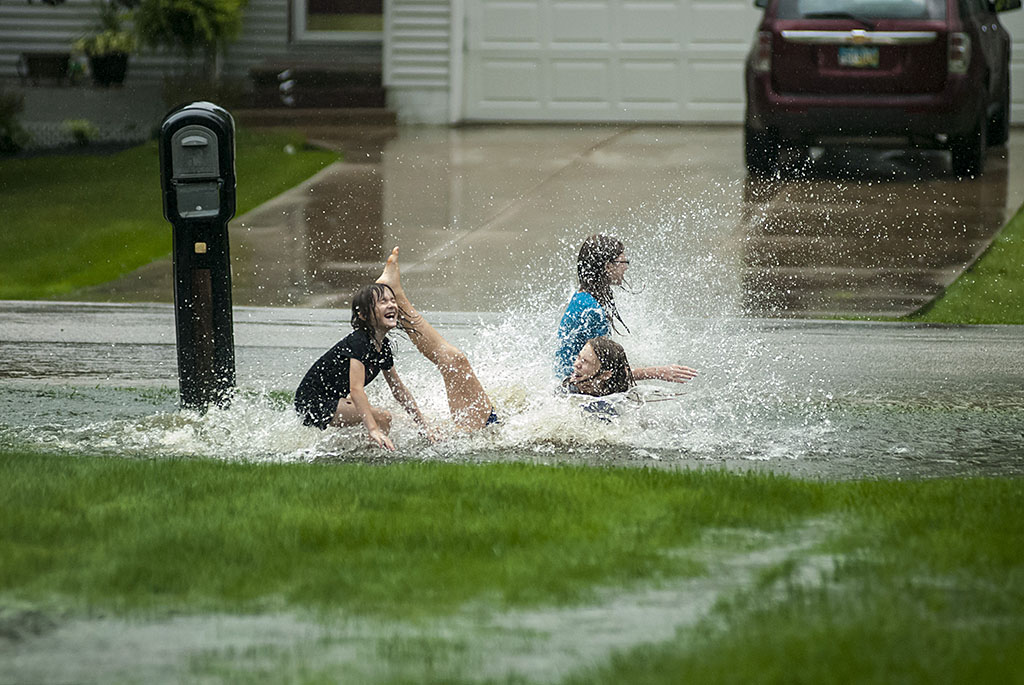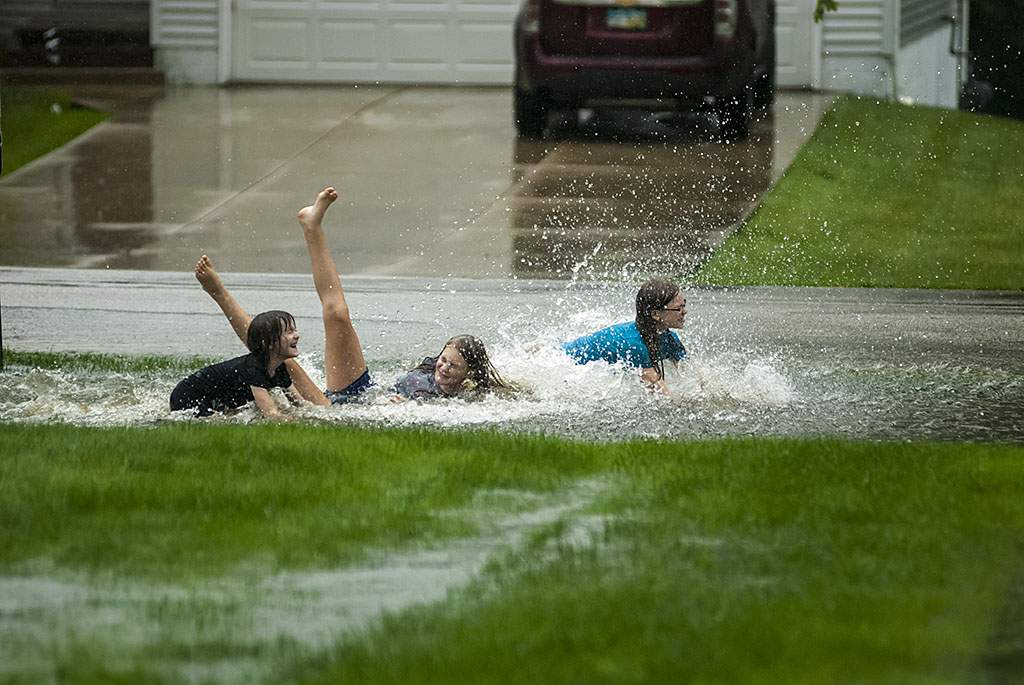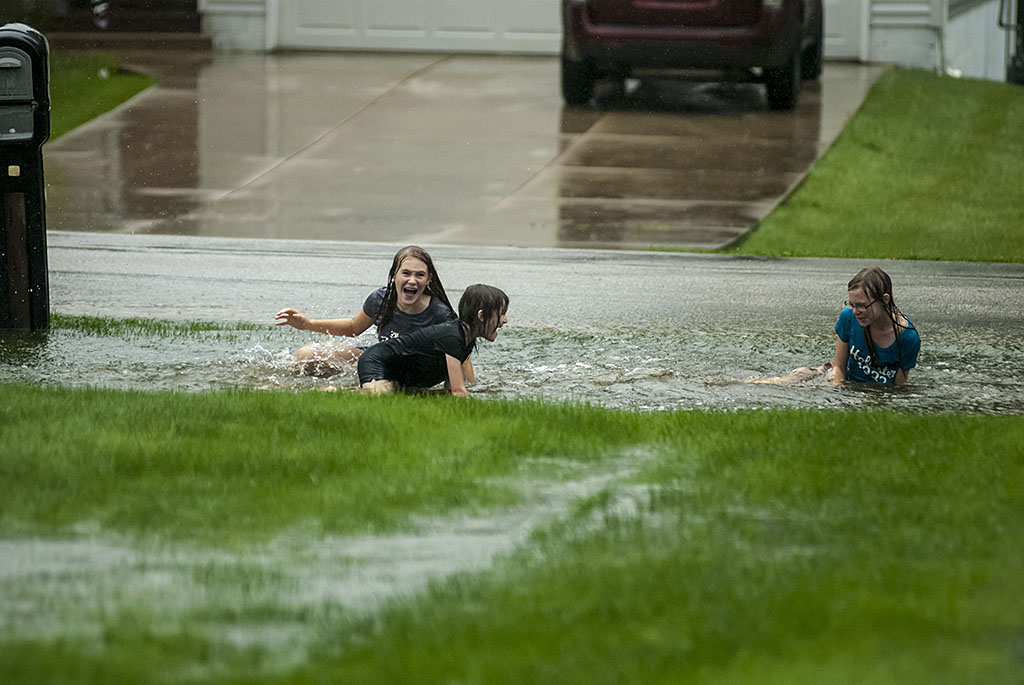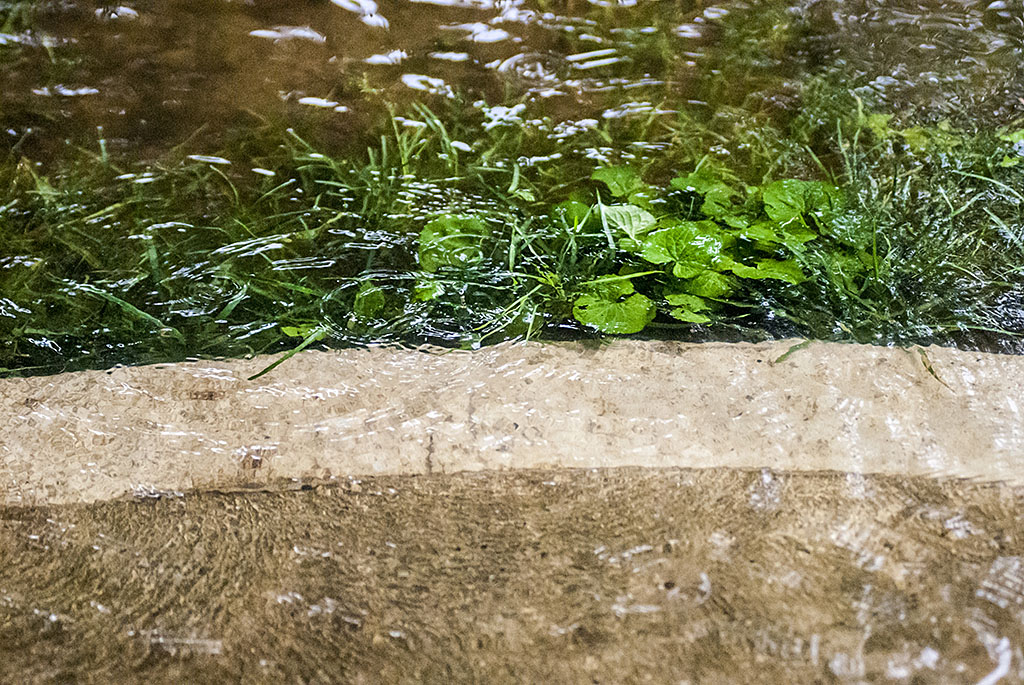 Back door (above)
Pam & Gary's (below)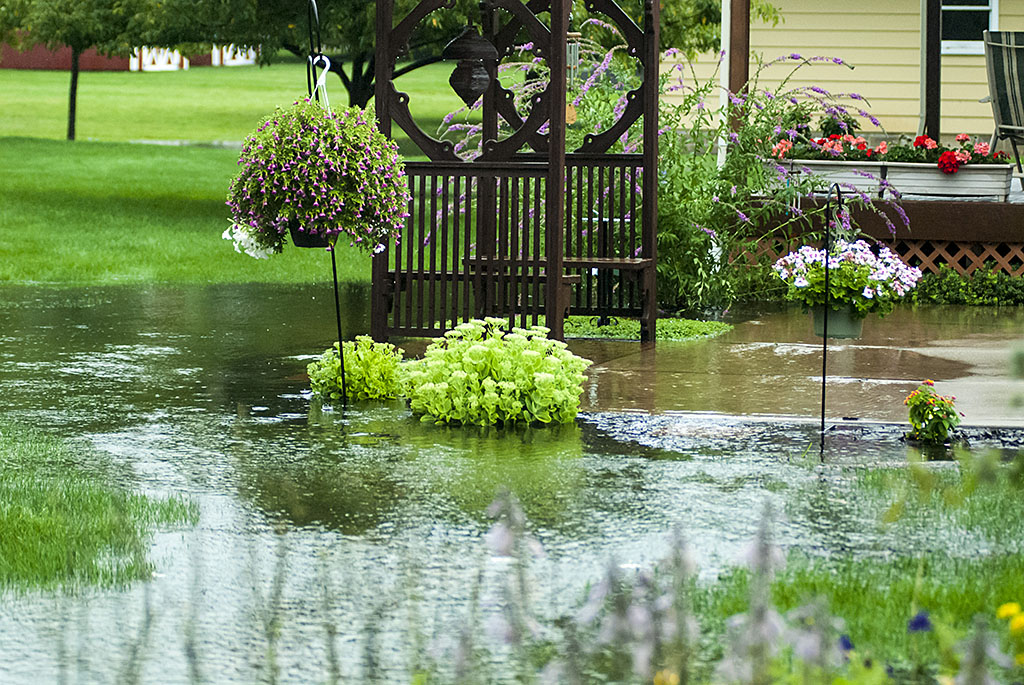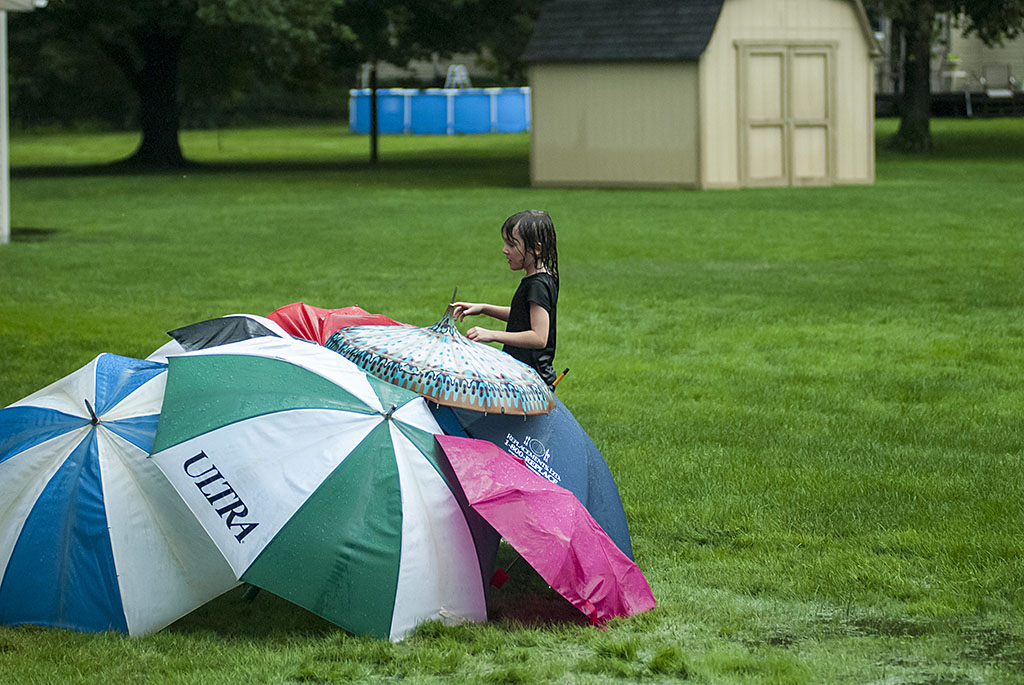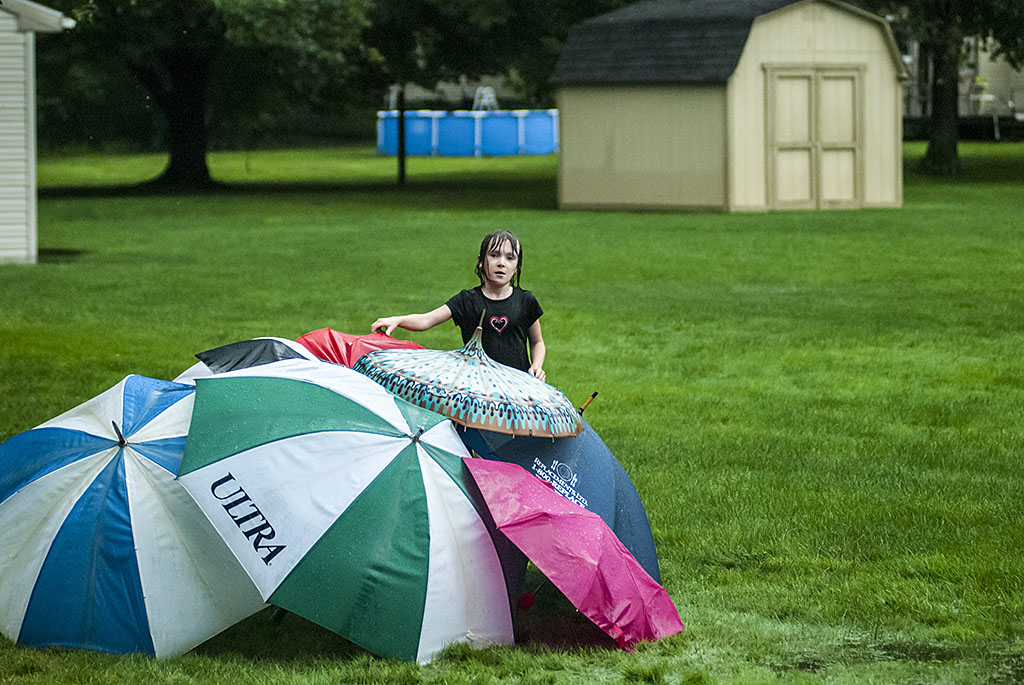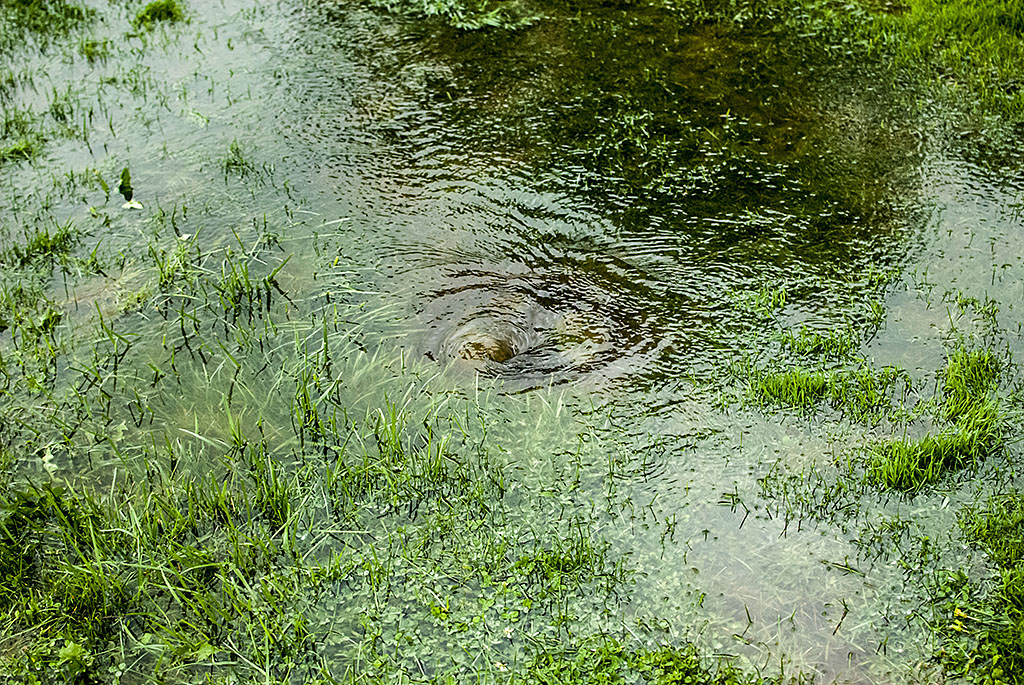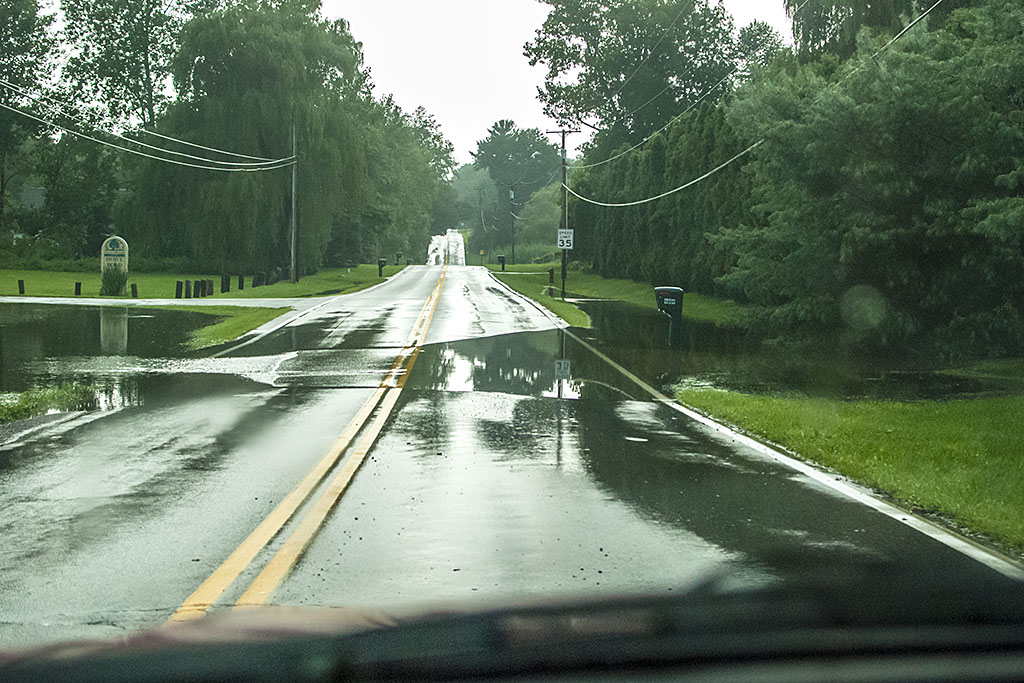 Howe Road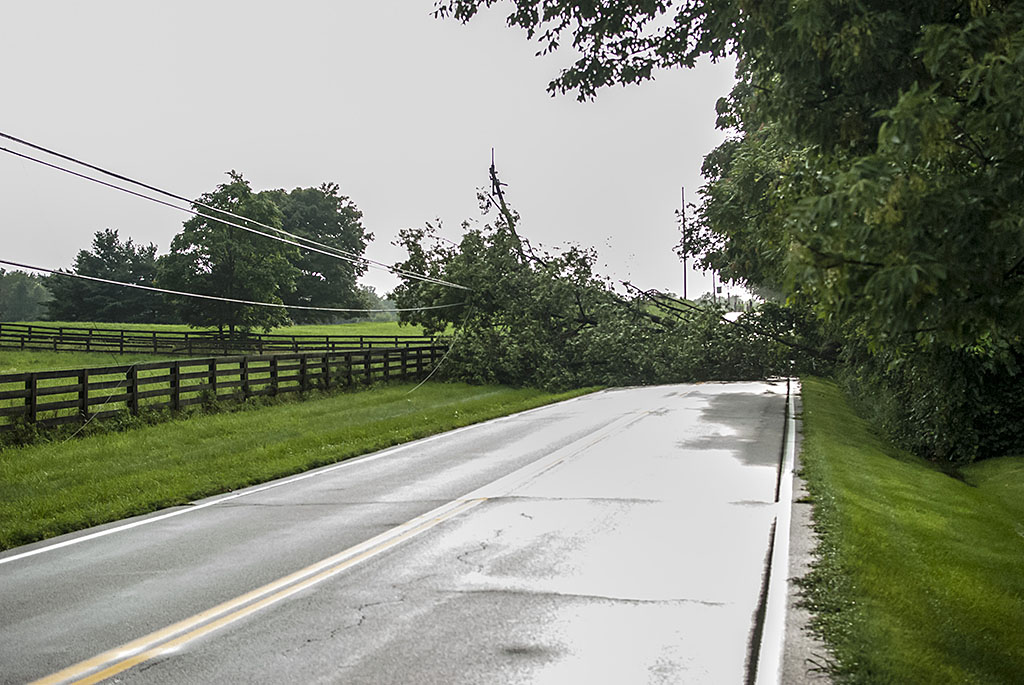 On Monday we drove to Chagrin Falls to visit cousins Ri, Ken and their kids.