12-27-2013 ~ Blog # 588
(David)
Last night I learned of the death of my childhood friend Shawn Nault; we became good friends in elementary school. Memories have been flooding in of all the crazy things we did and I'm fairly certain I've forgotten most of them. There were so many times we could have been killed or arrested. I remember walking home from his house with my eyebrows singed off, hoping my parents wouldn't notice. That incident put an end to "flamethrower war." He was passionate about his interests and worked harder than anyone I knew to pay for his cool toys. In elementary school, every morning while everyone was still asleep, Shawn was out delivering papers in the dark, even when it was 20 below. Just a couple weeks ago Svea and I were talking about child labor laws and I told her about Shawn's early work ethic. Most of my friends built model cars, planes and rockets but Shawn was the only one who was as prolific as I. I loved visiting him because he was always building something cool. Shawn had an exceptional aptitude for anything mechanical; he knew his dirt bike inside and out at an early age. I still can't figure out exactly what happened that time when I was helping him work on his dirt bike in his driveway and it took off rider-less, smashed into his father's snowmachine trailer which pivoted into his father's boat resulting in a four inch hole low in the hull. In high school he built and restored an amazing 500 HP 57 Chevy hotrod. Shawn was as strong as an ox and played football for Dimond High's State Champion team. One of my last memories of Shawn was from our high school days; we were climbing over a tall barbed wire fence into a place we shouldn't have been. Shawn's shoe caught on a barb as he swung over; there wasn't much he could do to prevent himself from landing on his face. I was certain he was paralyzed and I ran to him in an absolute panic. He just got up, completely unfazed and was only concerned about finding his shoe. Shawn's tremendous neck had saved him.

I lost contact with Shawn and have often wondered what he's been up to. I guess I took too long. Within the past month I've looked him up on facebook, but he didn't have a personal profile. I should have just Googled him, most of the image results are of his dragster funny car and drag racing images. A DragRacingOnline.com tribute photo about his passing has 1300 replies in just a few days. Apparently he was well known in the drag racing community, drag racing bulletin boards all over are talking about his passing. He did have a facebook page for his Arctic Thunder Nostalgia Funny Car. Here's a youtube clip of him at a race in 2010 and here's a better one of Shawn hitting 206 MPH!. Shawn spent the majority of his life building a better horizontal rocket and pushing the limits of acceleration. To die from cancer is just hard to believe; I didn't even know he was sick. My prayers and condolences go out to Shawn's wife, Tanya, and their sons.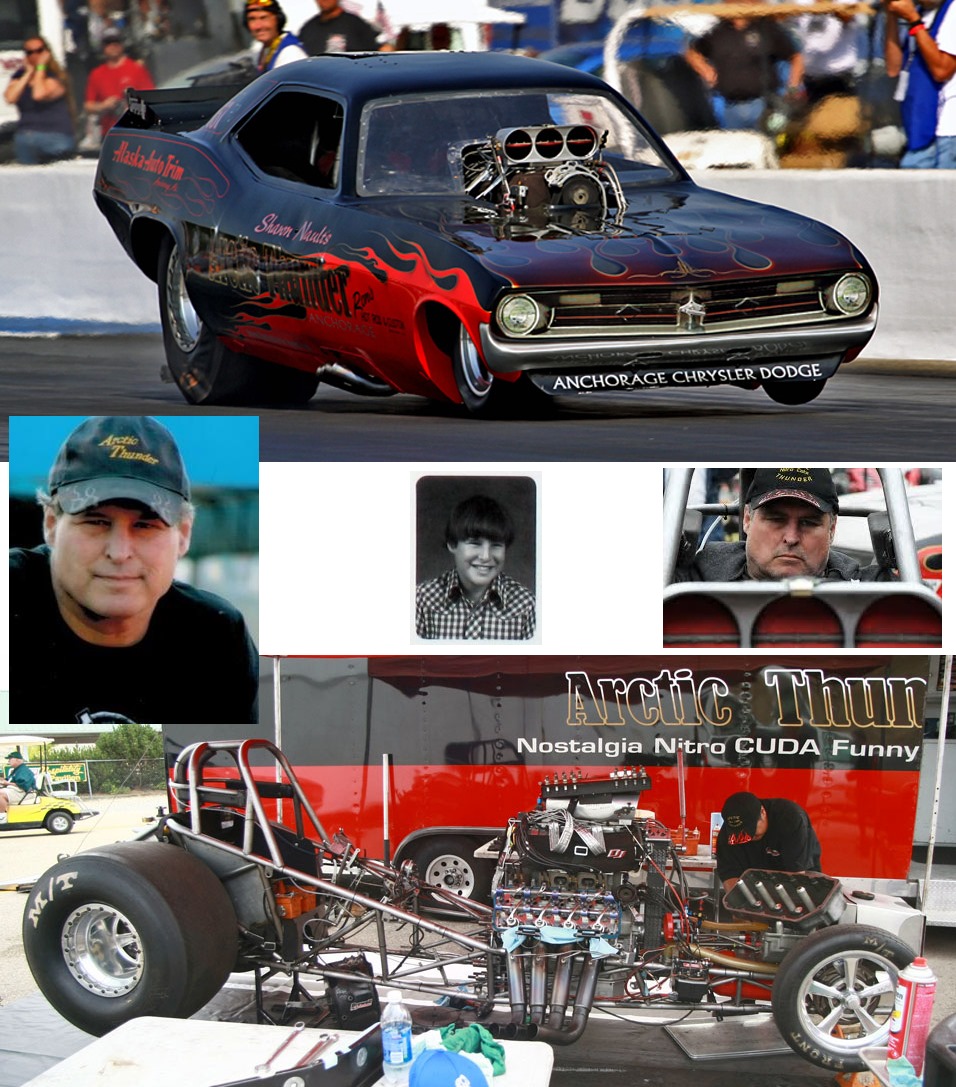 12-18-2013 ~ Blog # 584
(David)
We've had snow on the ground for several days now and I've been taking advantage of it daily. Tomorrow we are due for a thaw so the girls and I "hit the trail". It seemed like I was picking up Annika off the ground every other lap while she was out; at least she didn't complain too much. I managed to get in 10K tonight.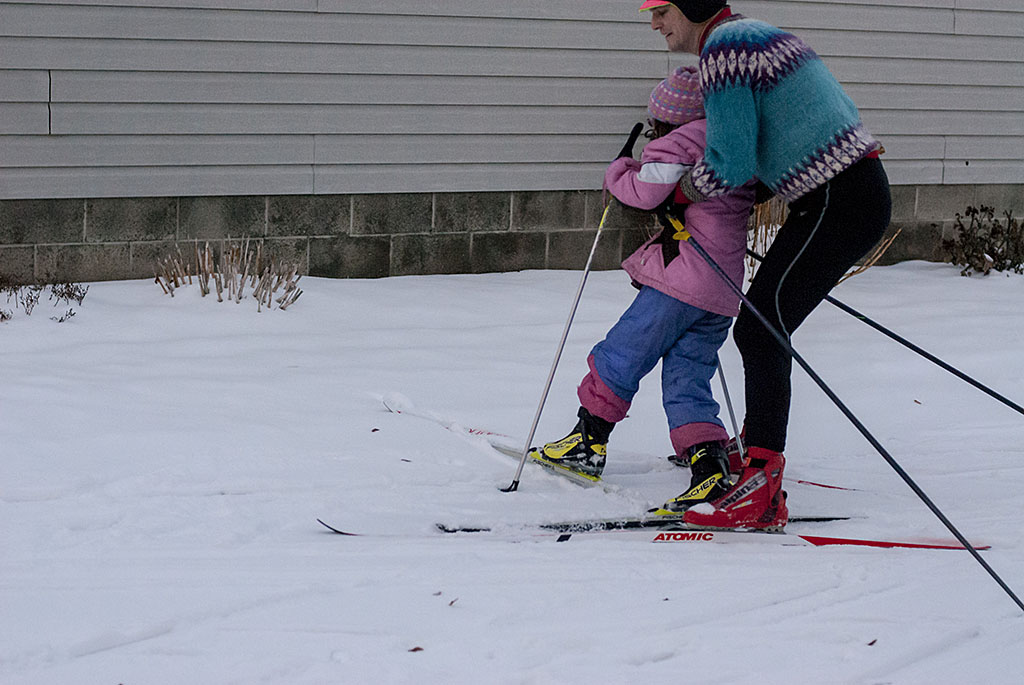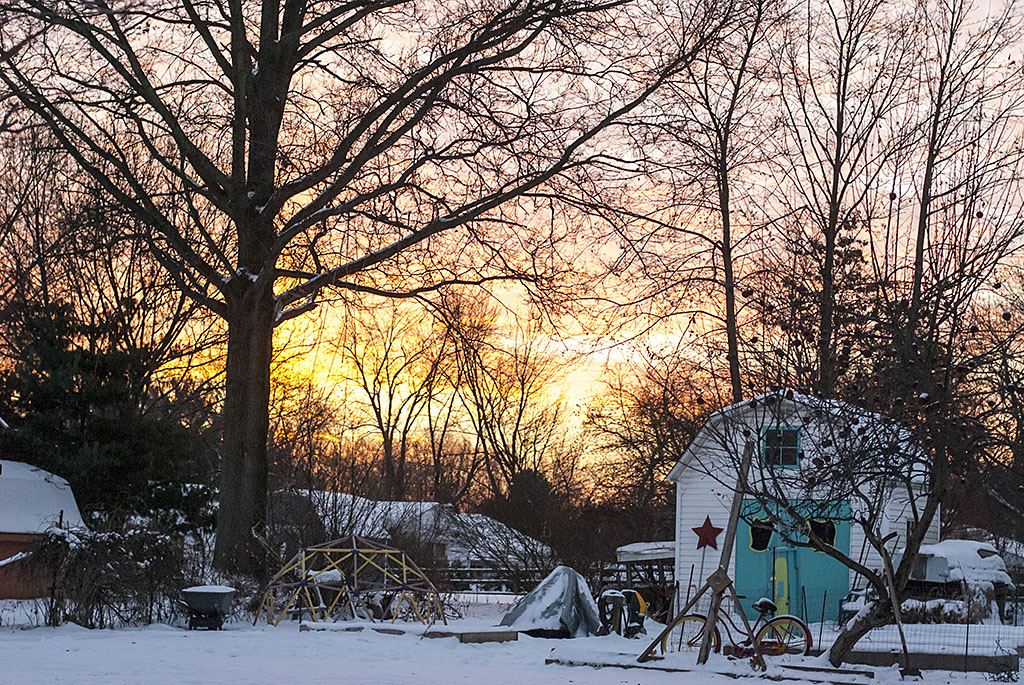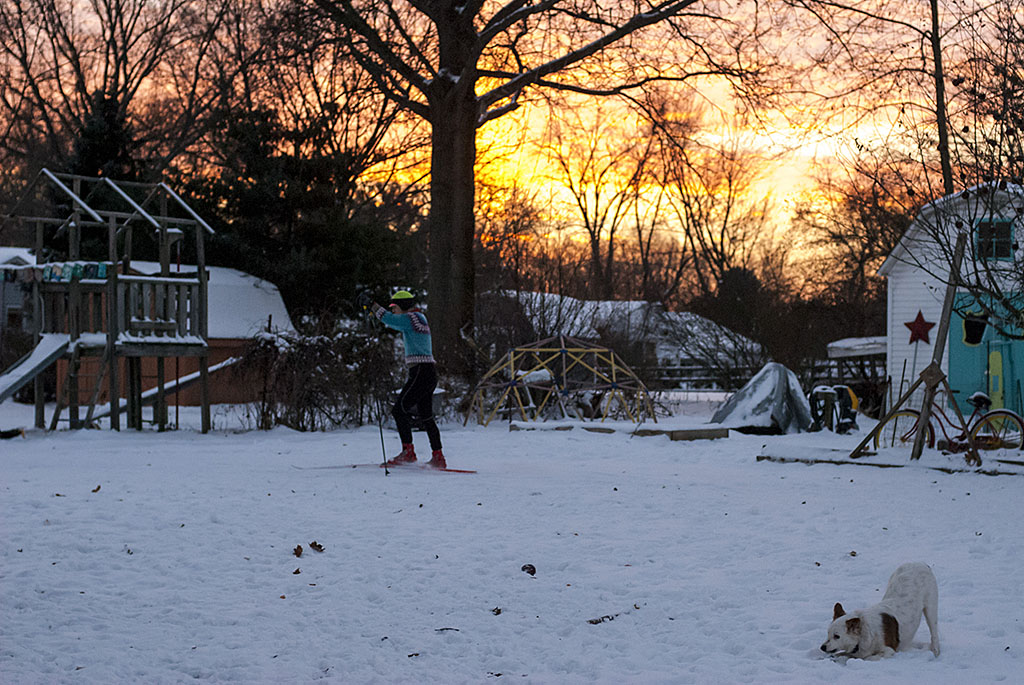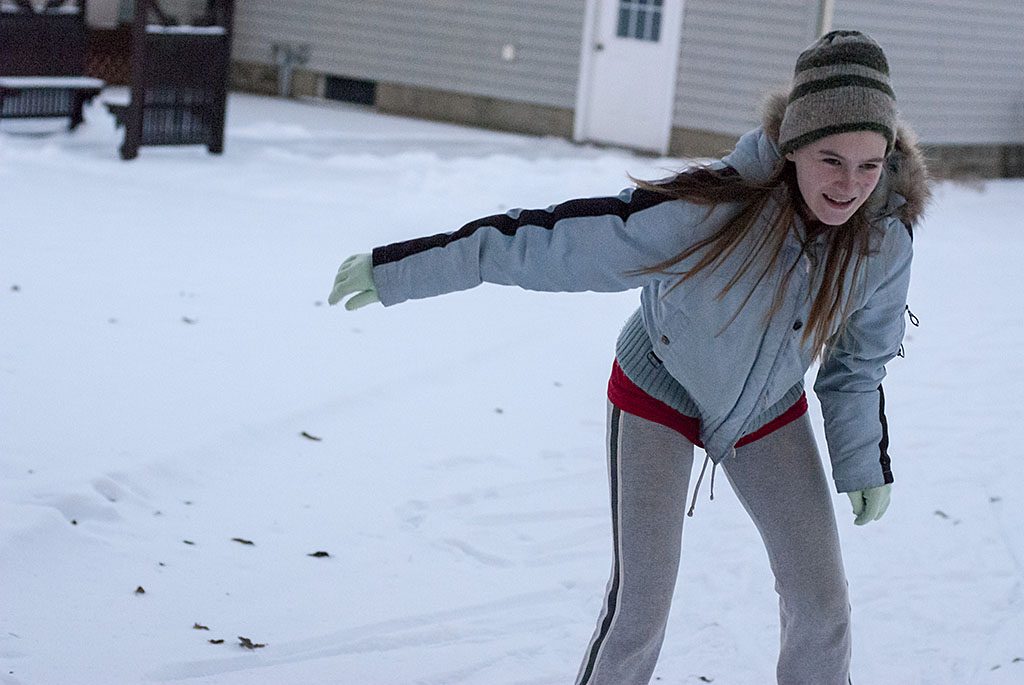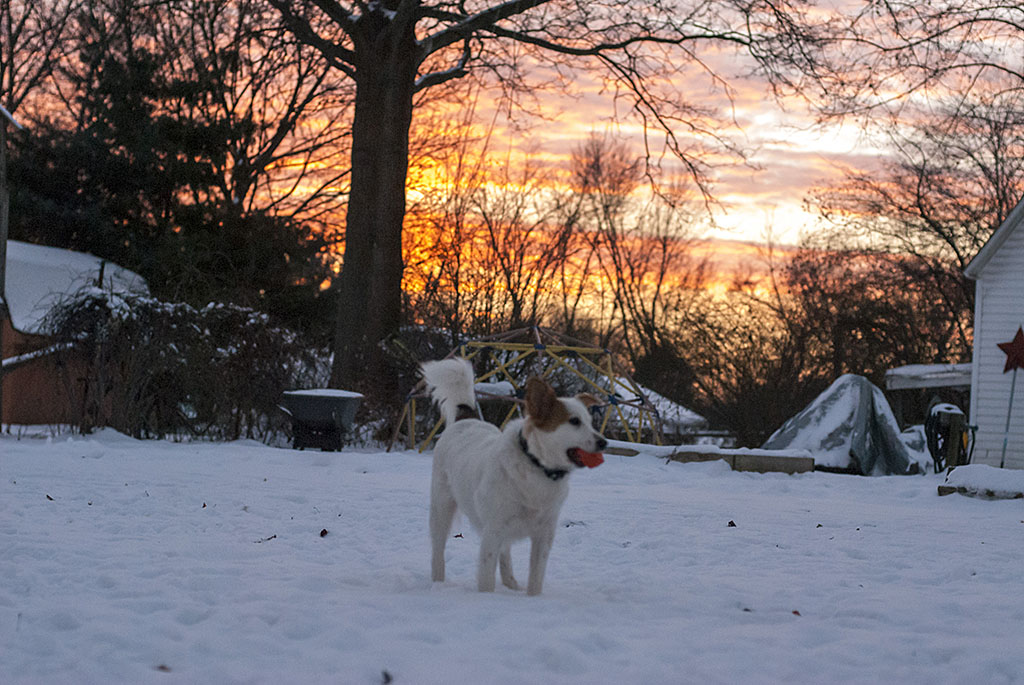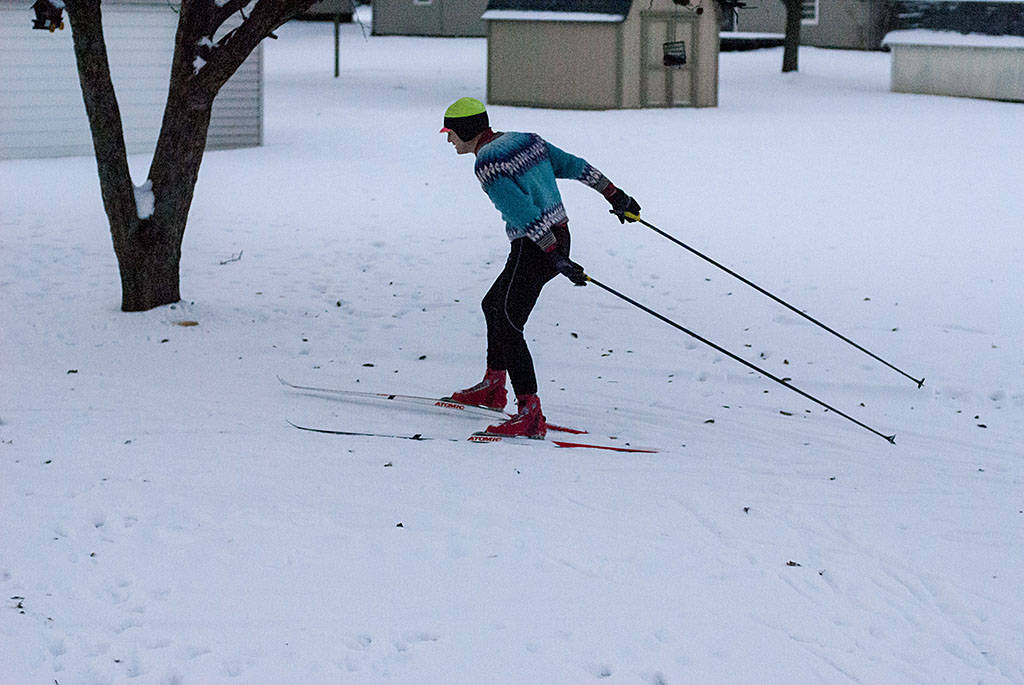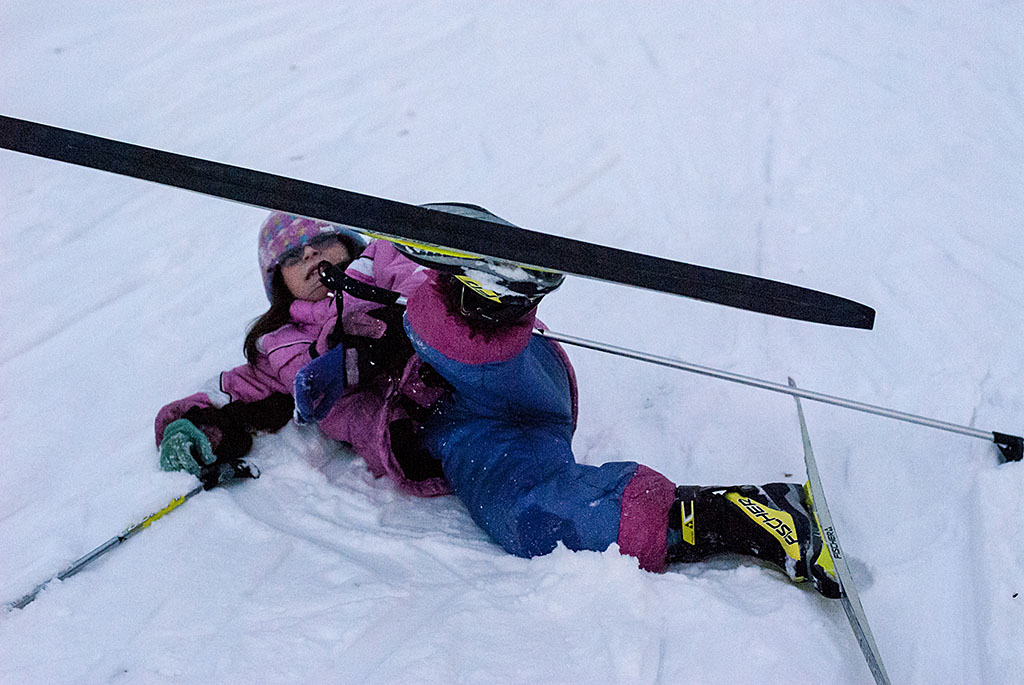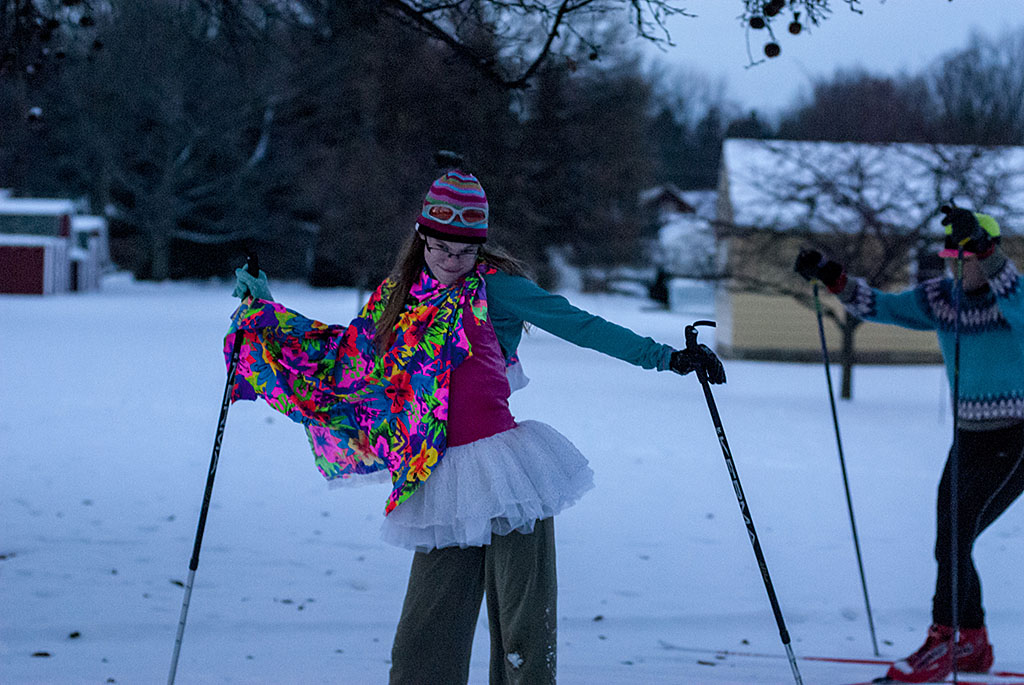 Genetics can be amazingly specific.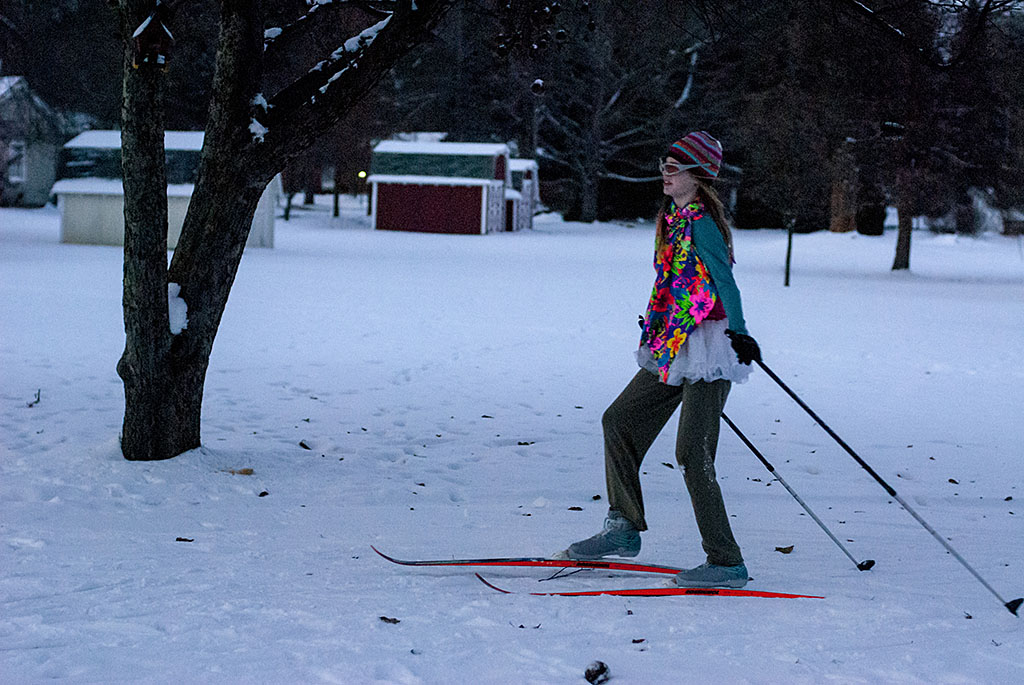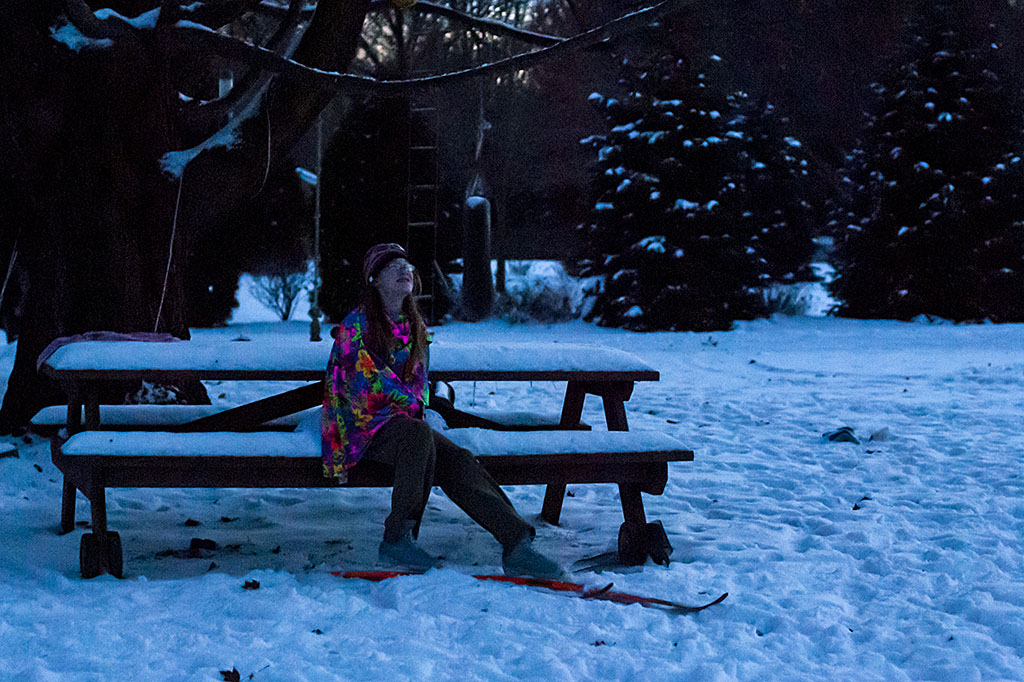 Annika performing in the school Christmas Program.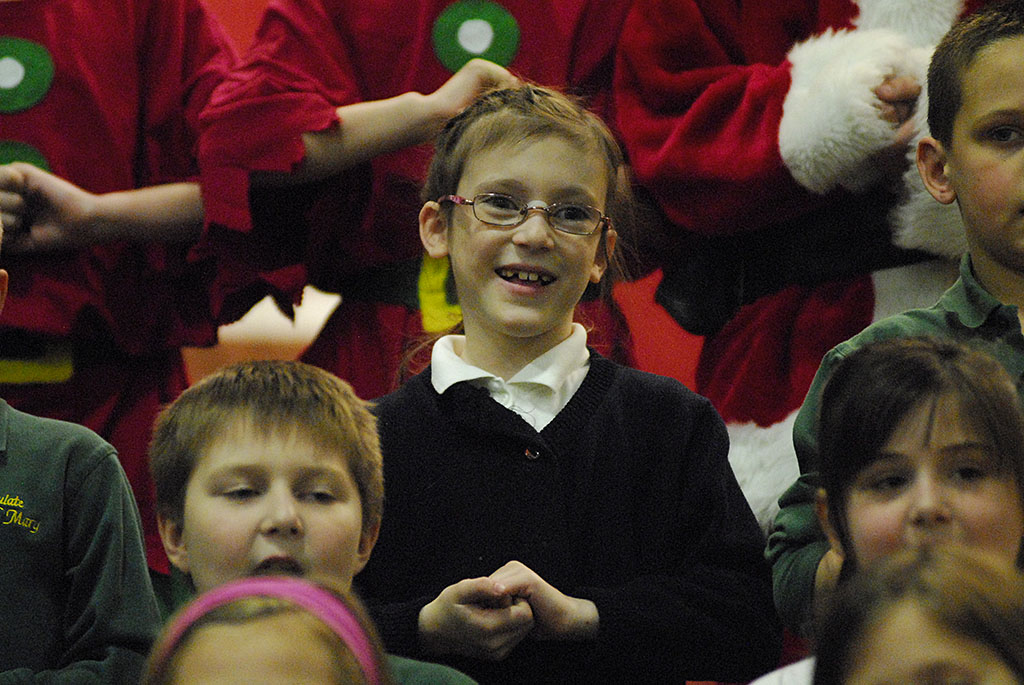 Joan was going to take photos of her new class of three year olds; she asked me to set up her camera, and then I posed like a typical three-year-old for a test shot. I think I nailed it!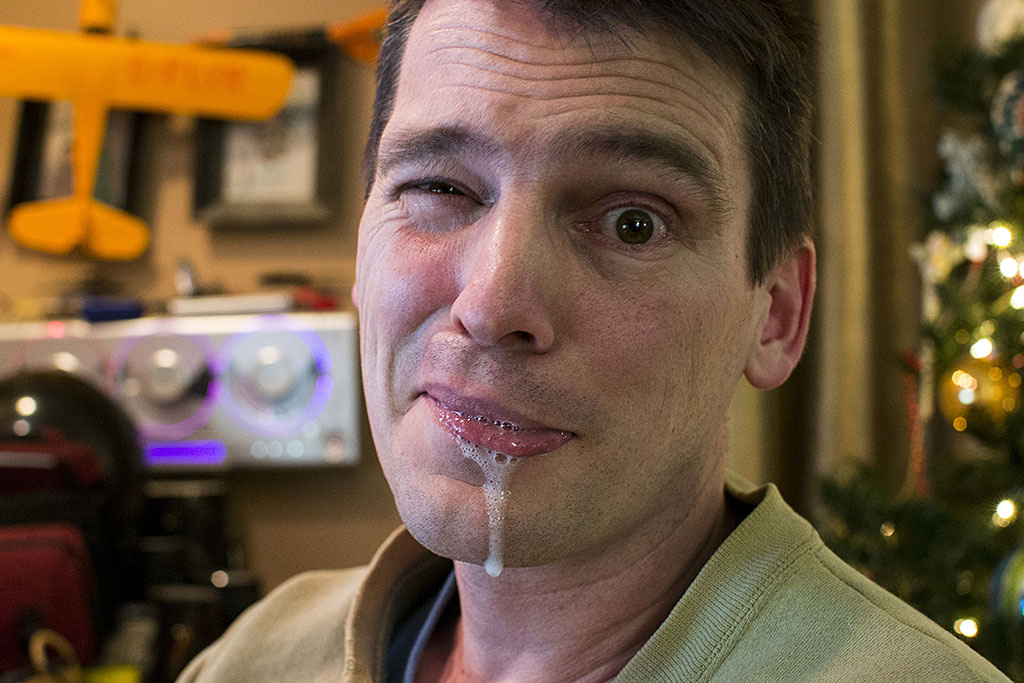 12-15-2013 ~ Blog # 583
(David)
A Happy 12th Birthday to Brigitta. Brigitta celebrated with her family all through the day by opening presents at various times. The morning began by opening a box from Uncle Mark. Lunch brought presents from Annika and Joan. Late in the afternoon she got to open packages from Svea, Papa and Nana and Joan and I.
She got to choose her favorite foods for dinner and everyone got to enjoy steak, potatoes and green beans. Svea and Joan made a delicious cake for dessert. Brigitta had to try several times to blow out the candles because they were the relighting kind.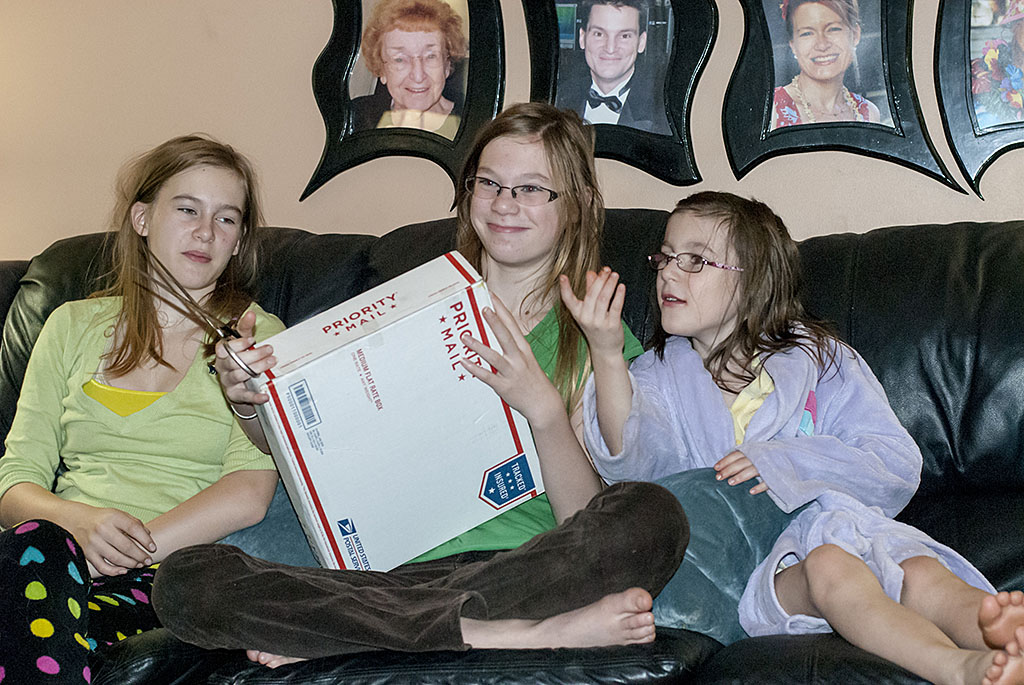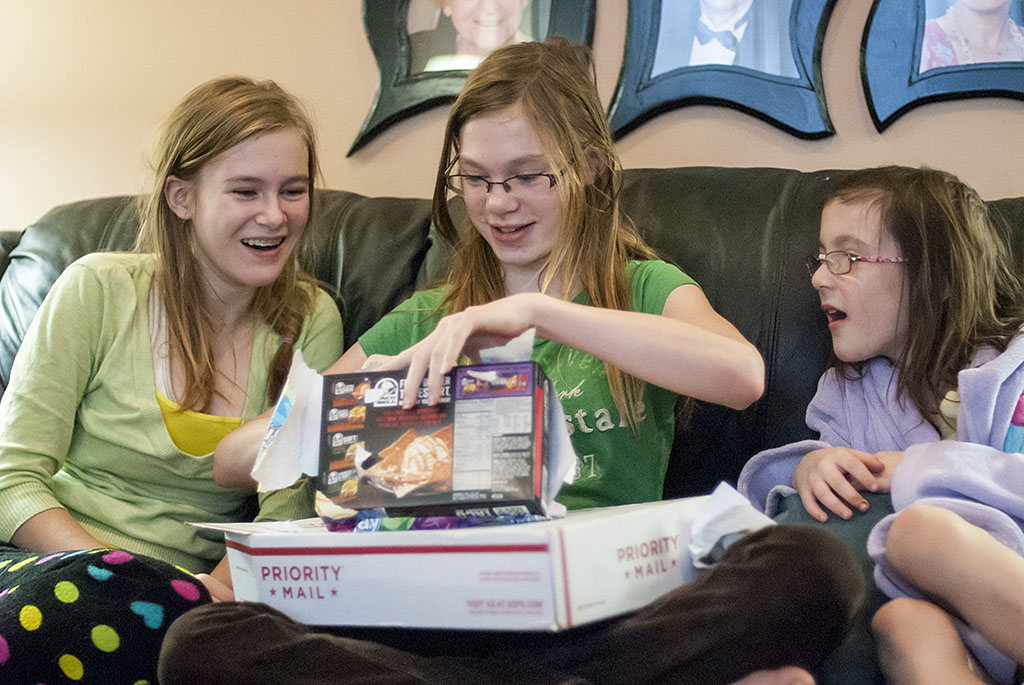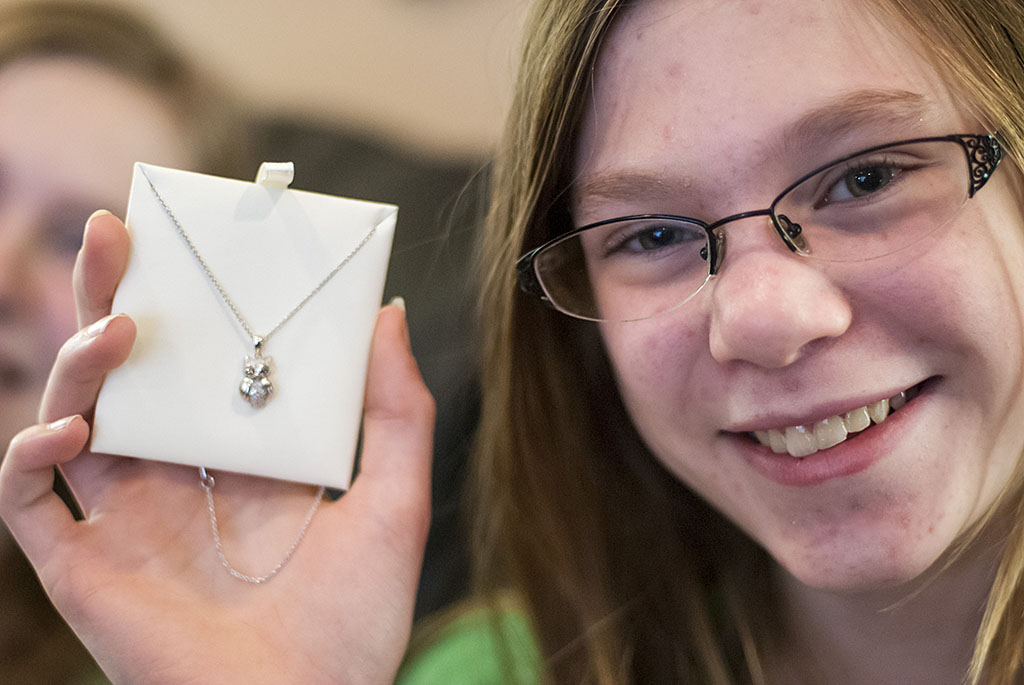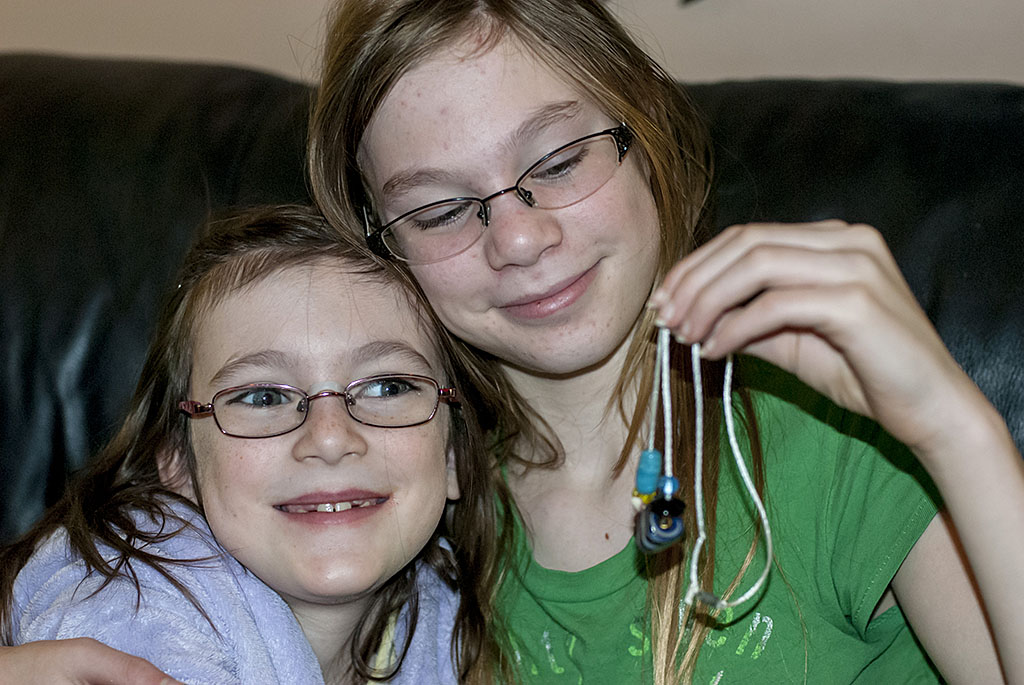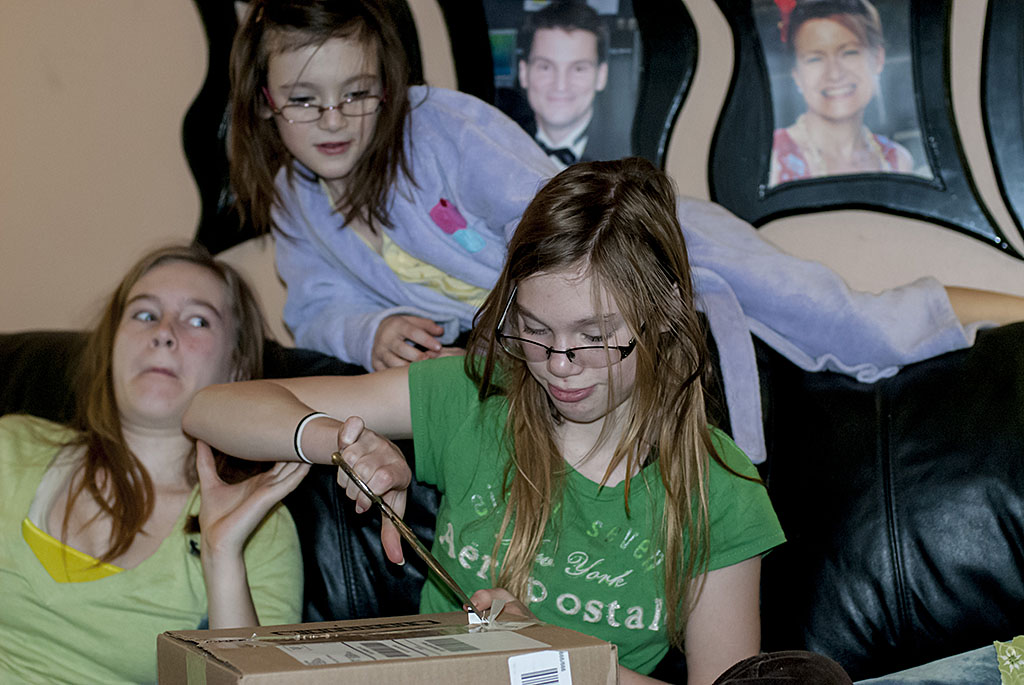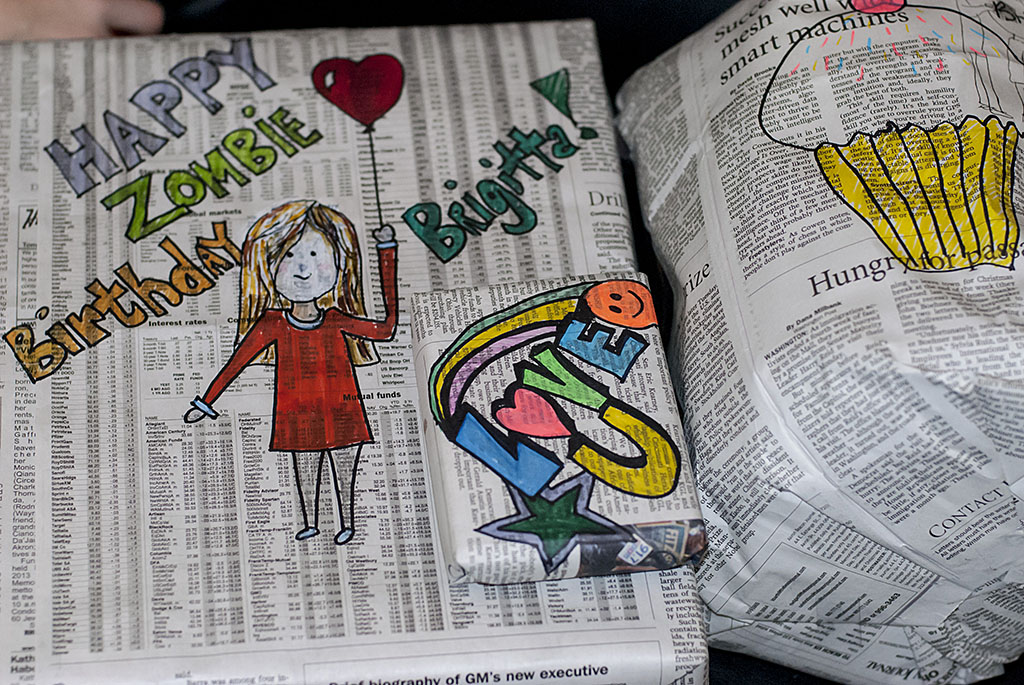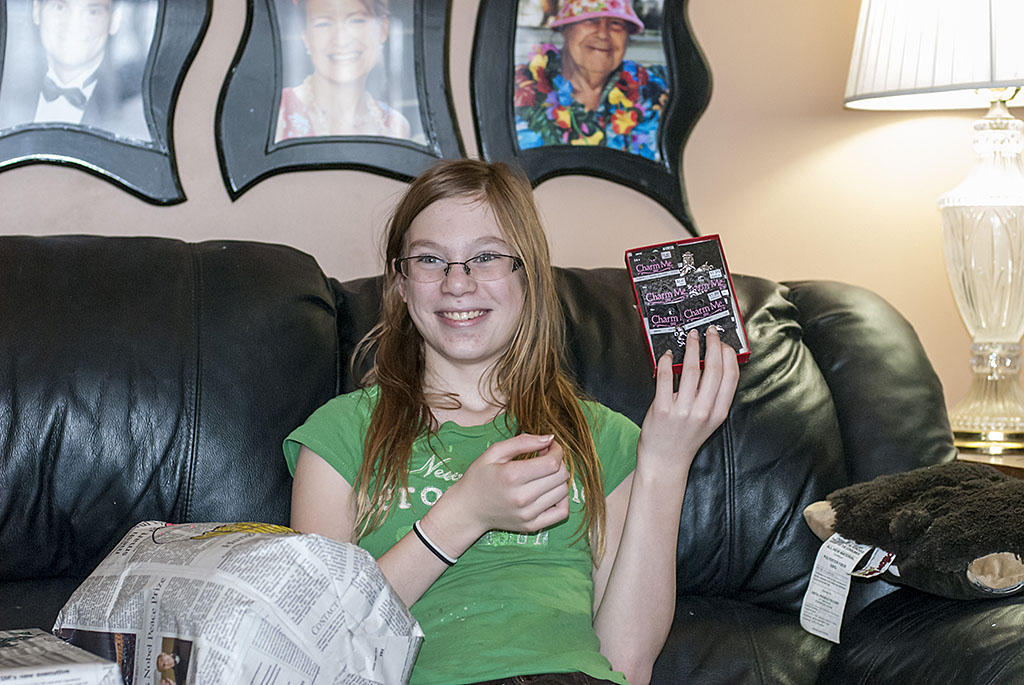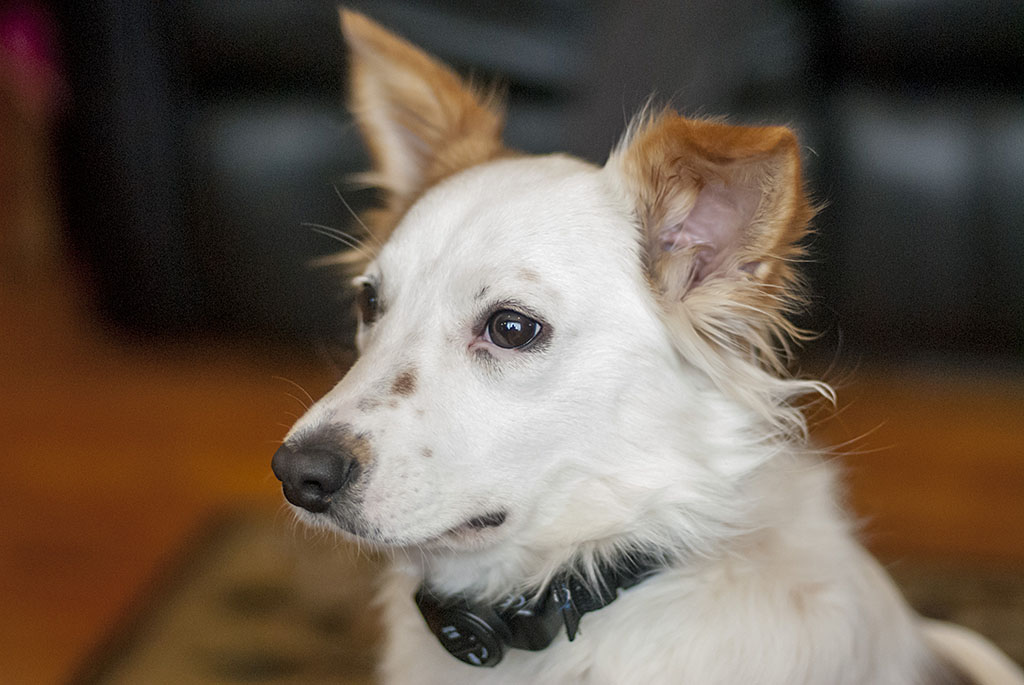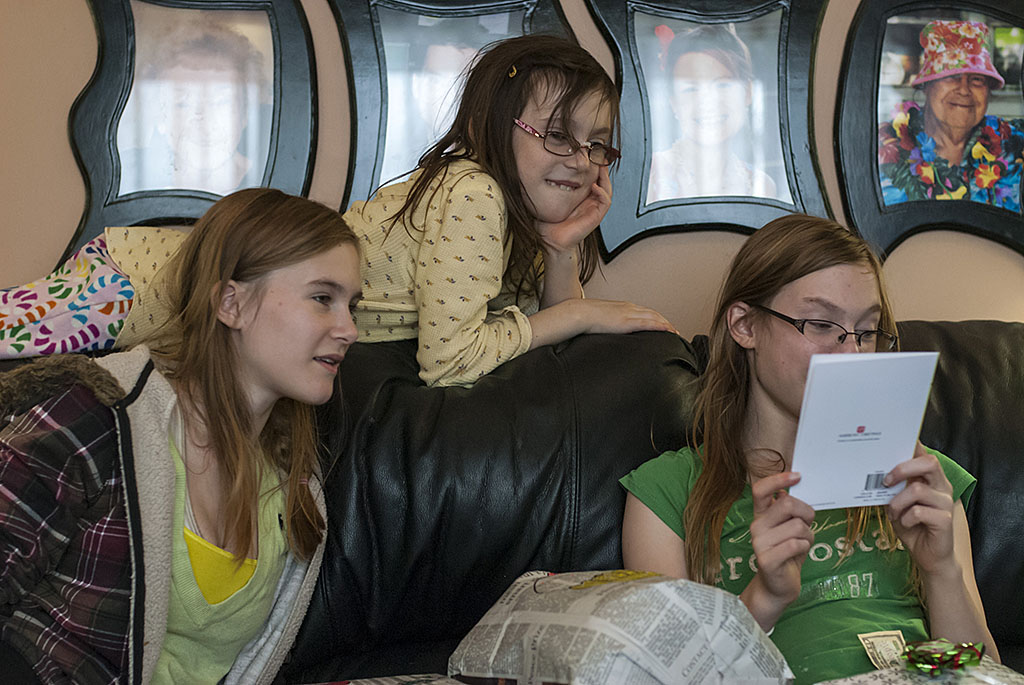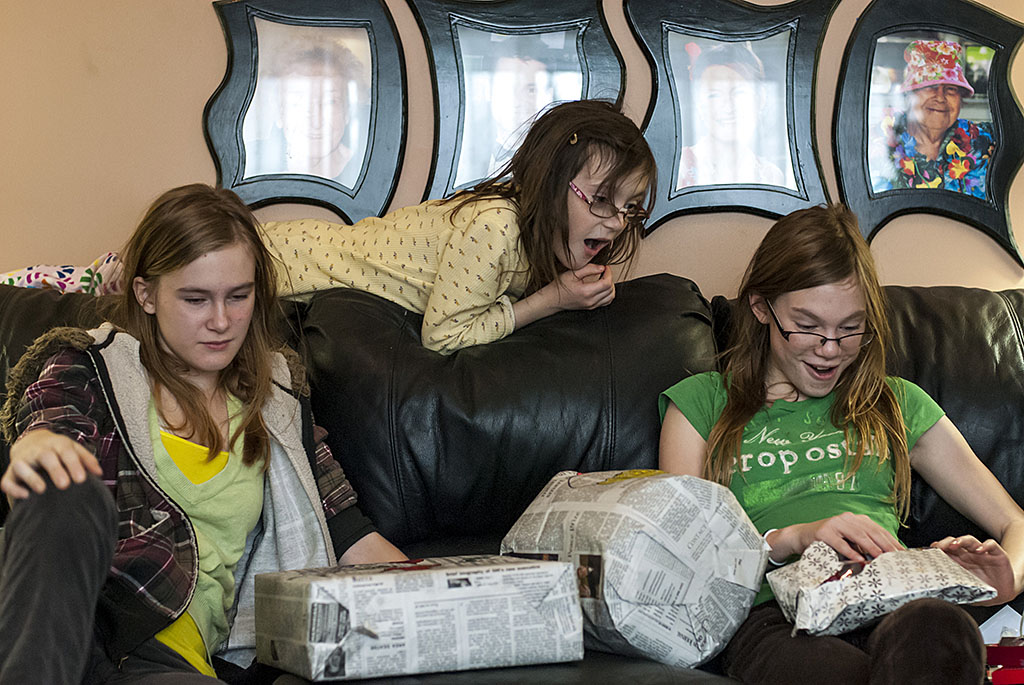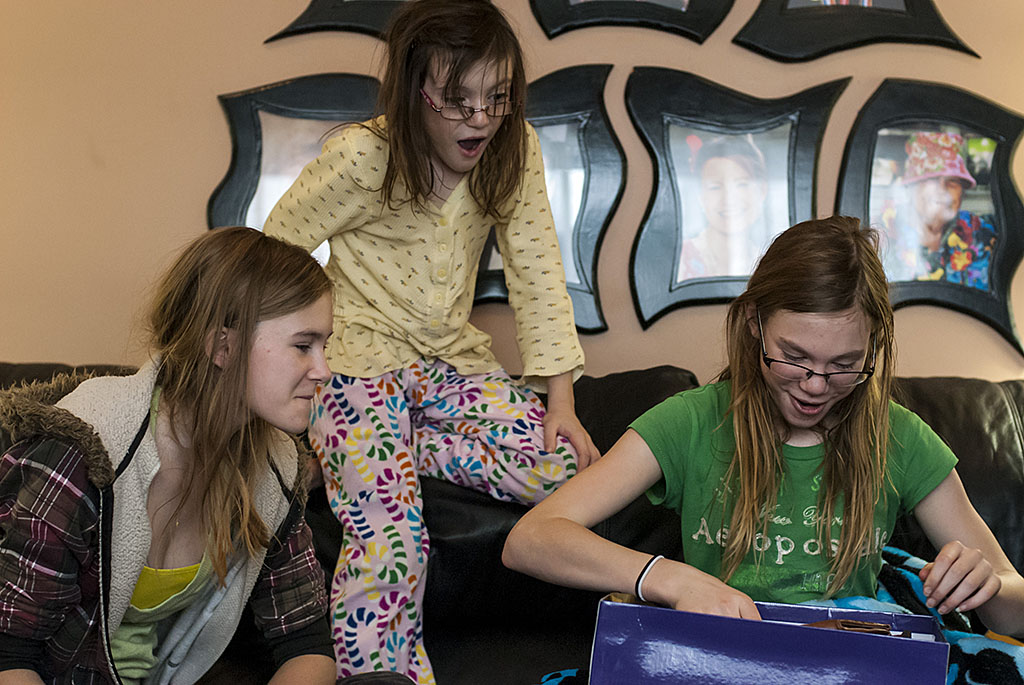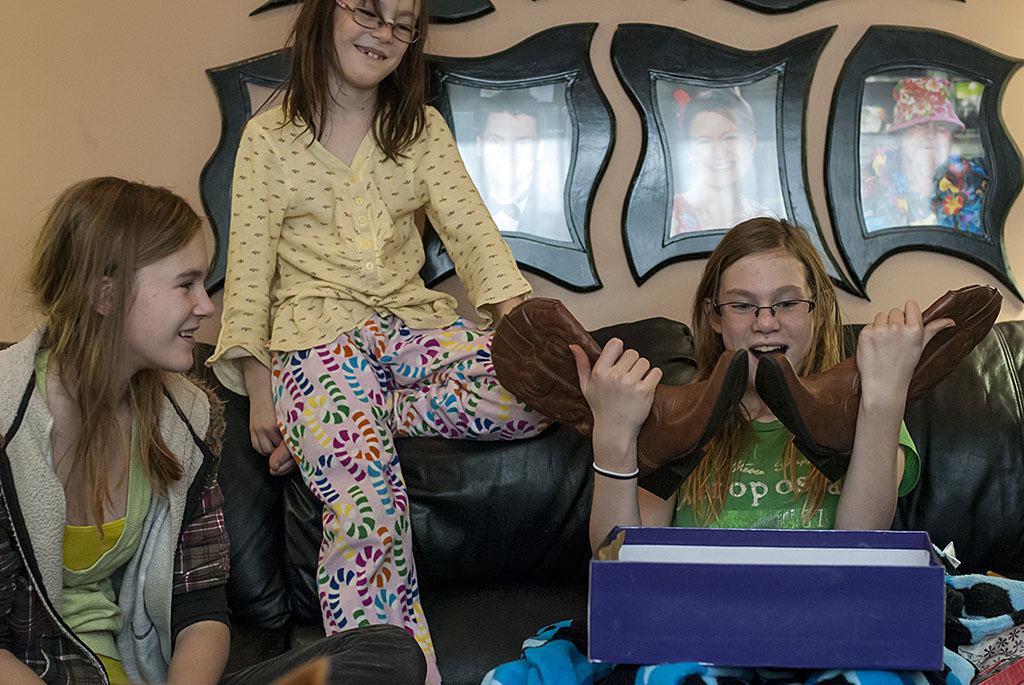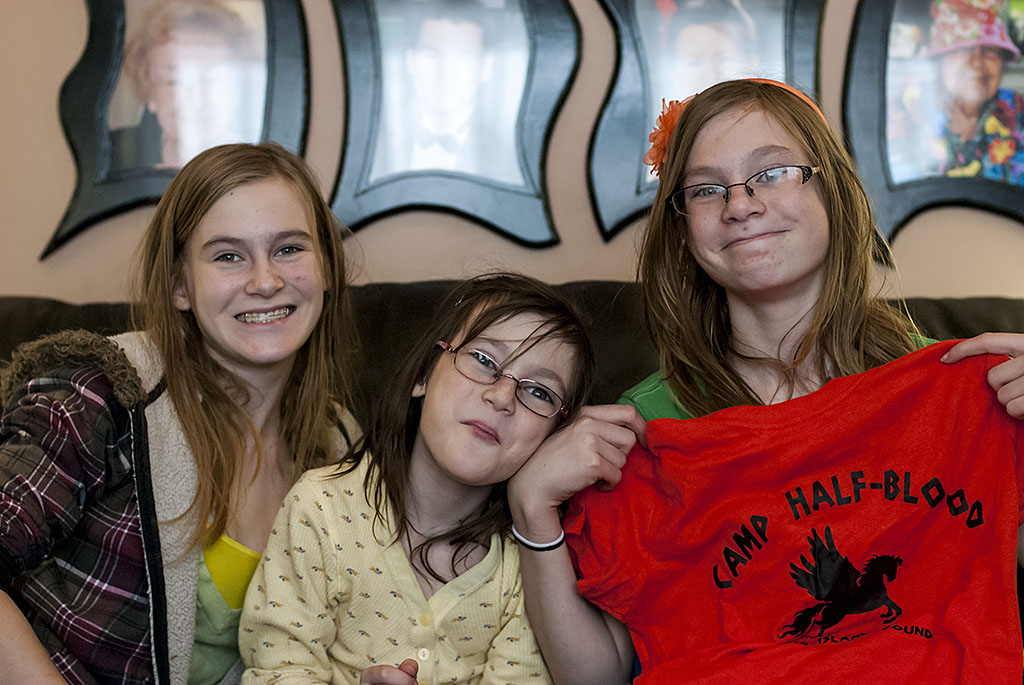 I tried an experiment with a steak that Joan grilled for Brigitta's birthday dinner. Every half inch I sliced halfway through; on the other side I made the same cuts but at 90 degrees to the first side. I filled the slices with strips of bacon. It was awesome.
Joan and Svea made a fantastic raspberry cake. It was awesome.