Jeanne and Paul - Washington DC Trip
5-26-2013 ~ Blog # 539
(David)
On Sunday we headed back to DC to visit the Air and Space Museum and more monuments.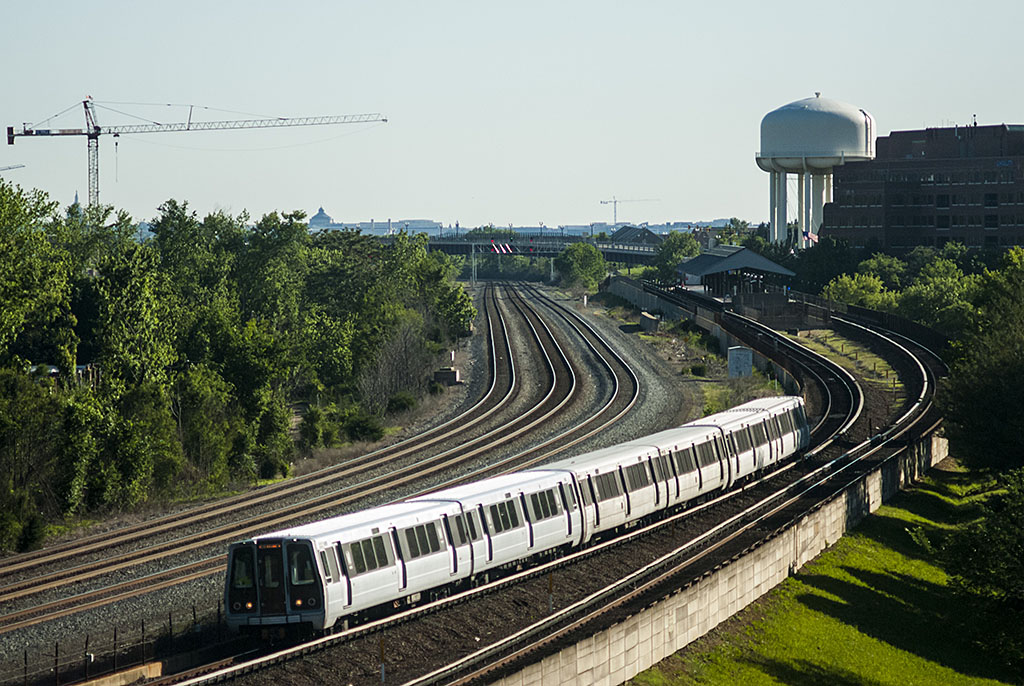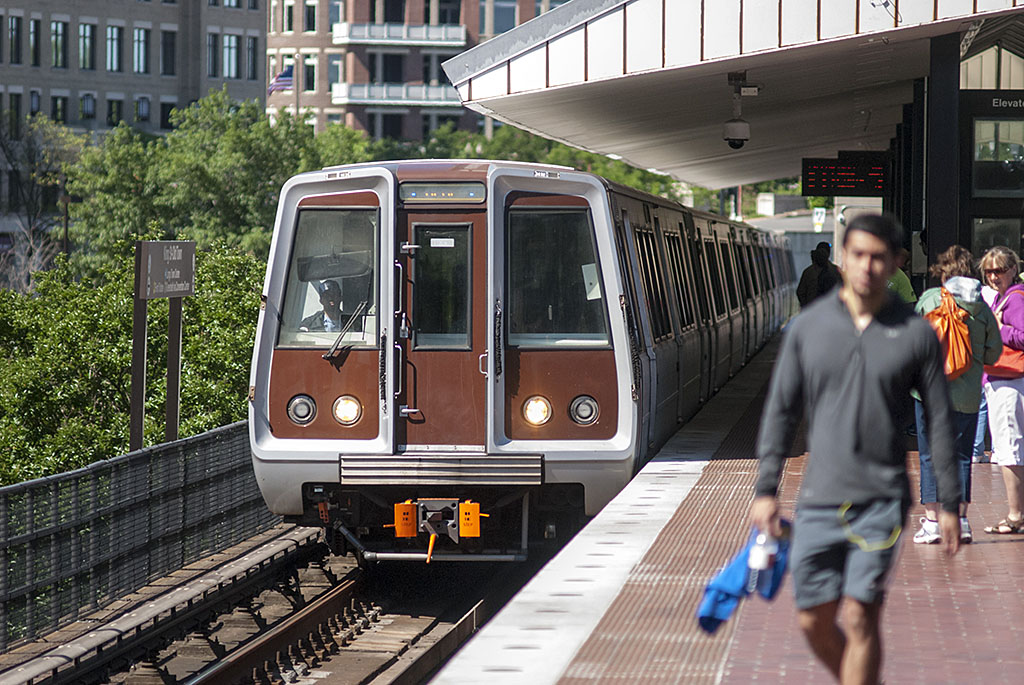 National Air and Space Museum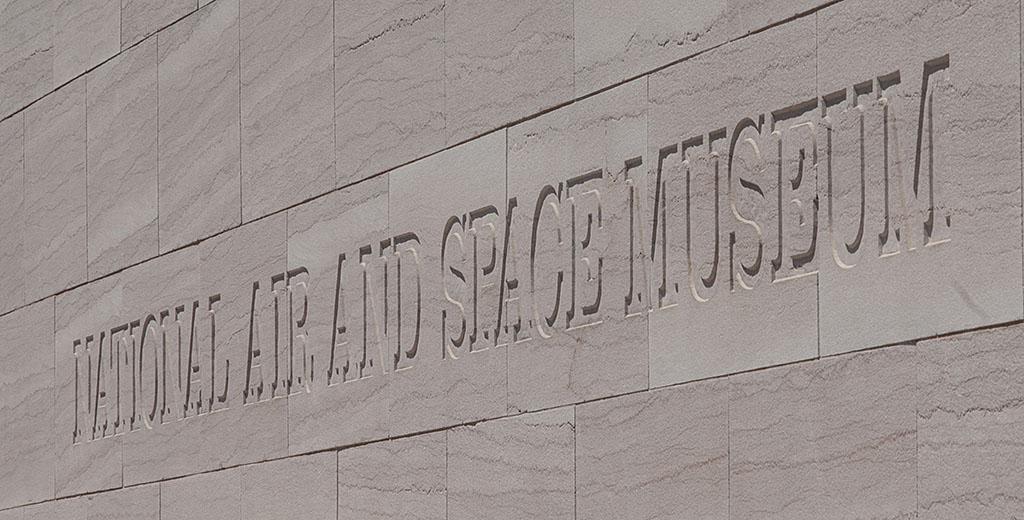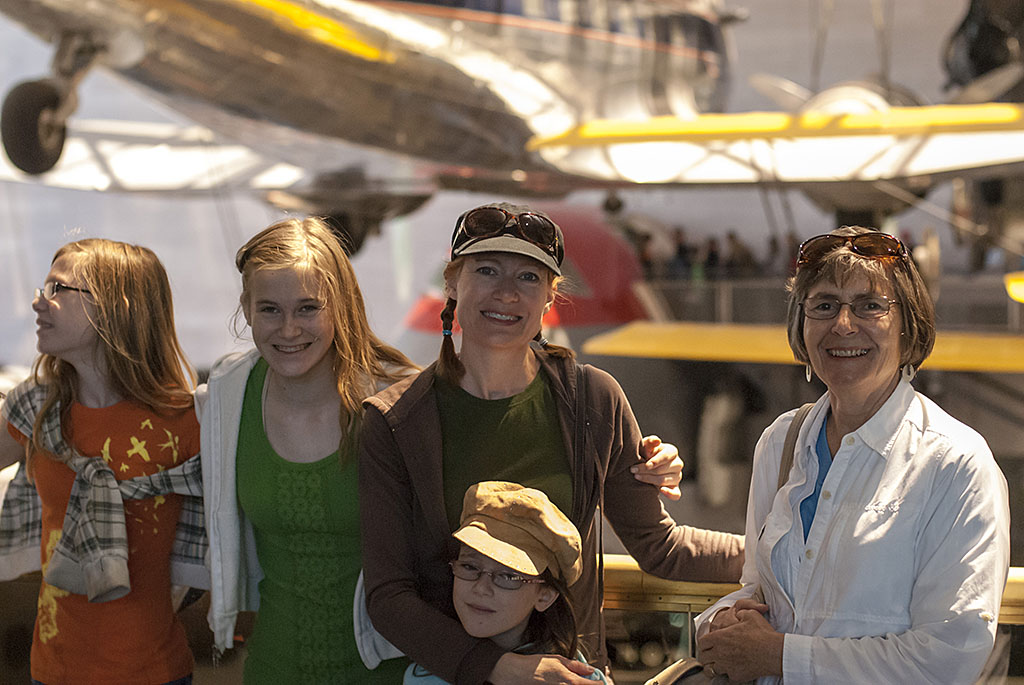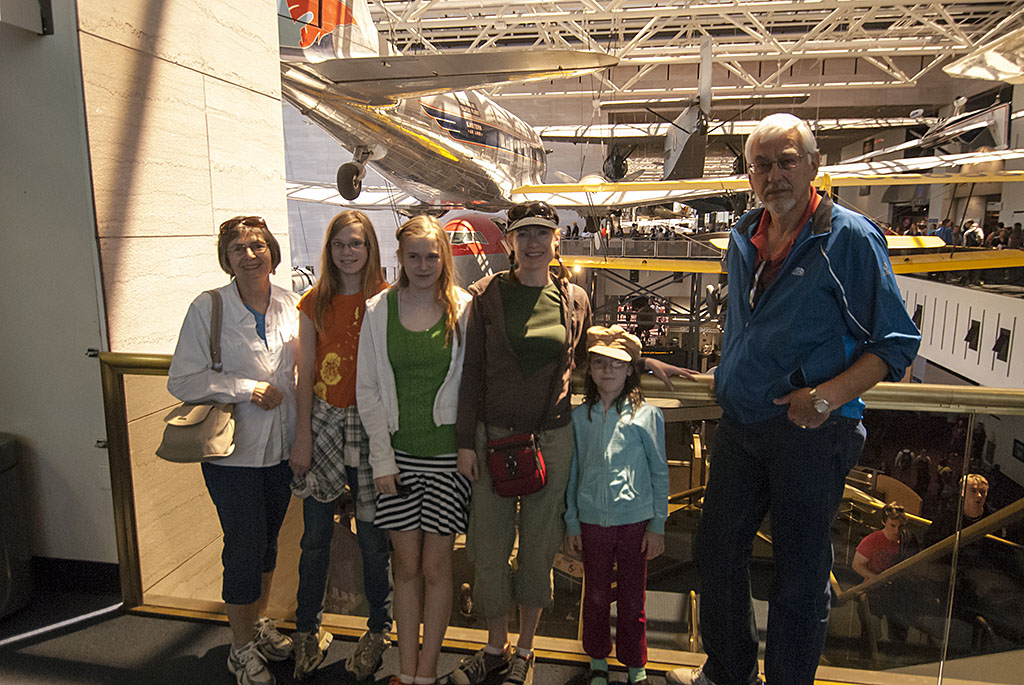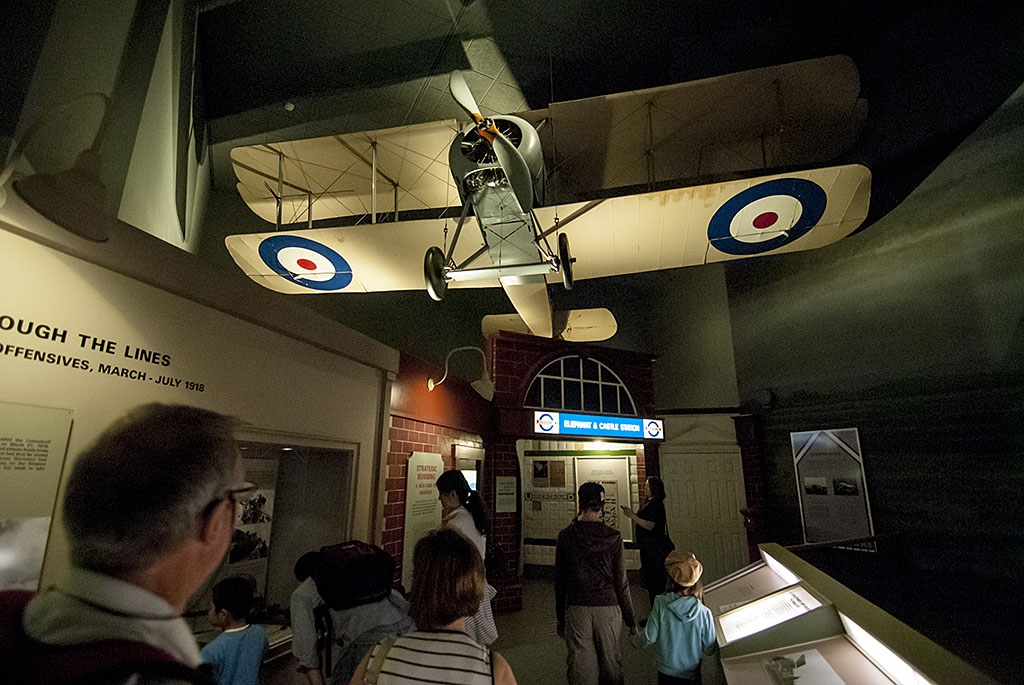 Petting a Moon Rock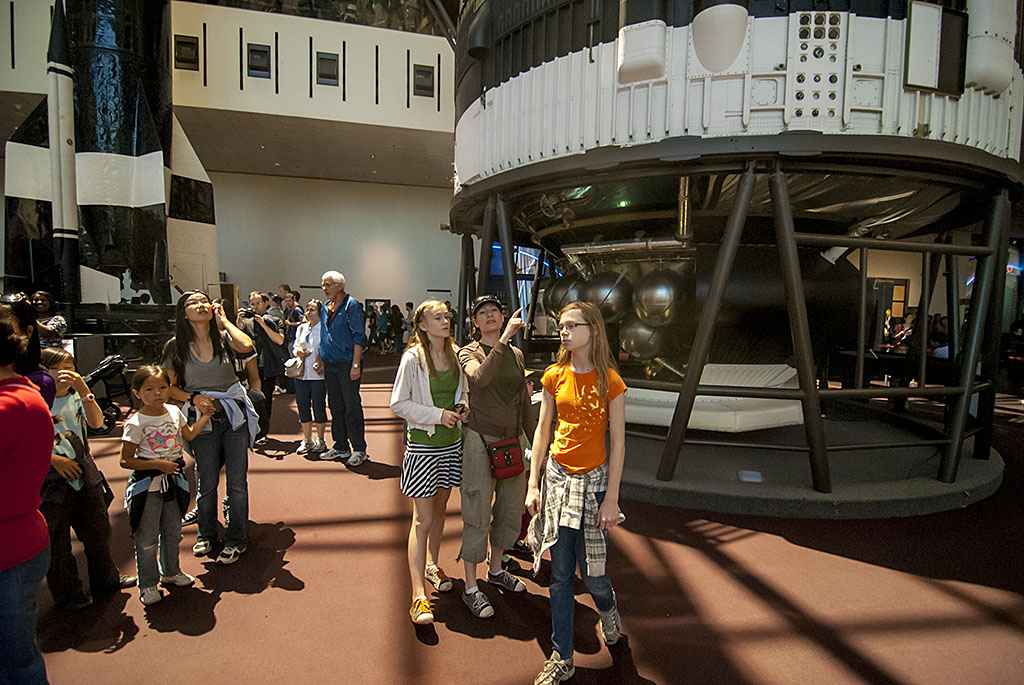 Halfway through and the girls are bored....
When I was their age this was the coolest place on Earth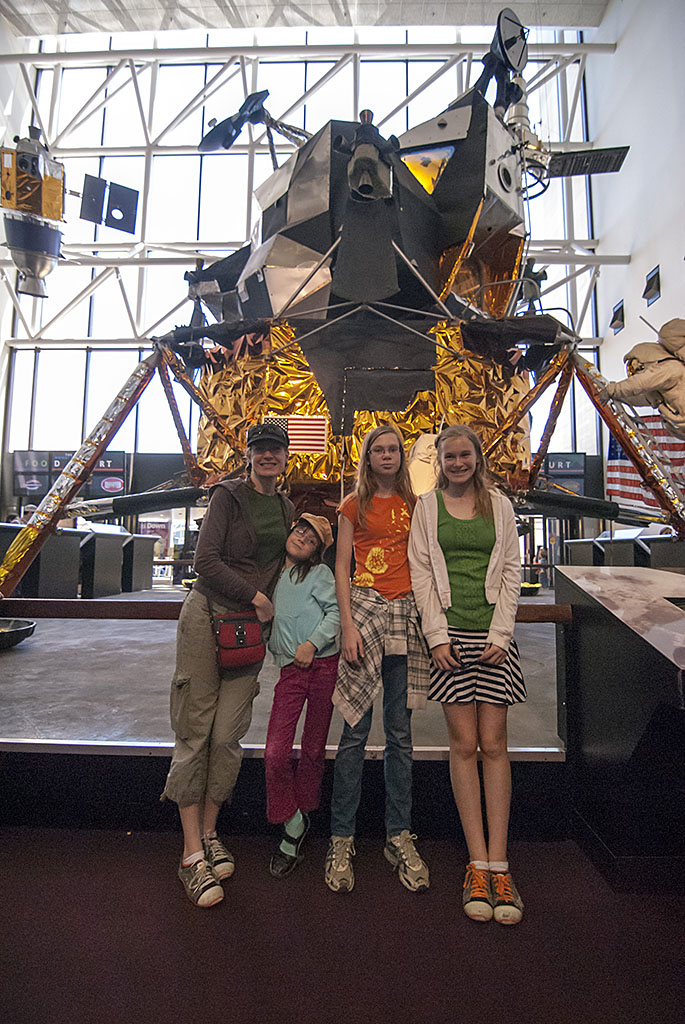 Rolling Thunder
500,000 motorcycles parade through Washington DC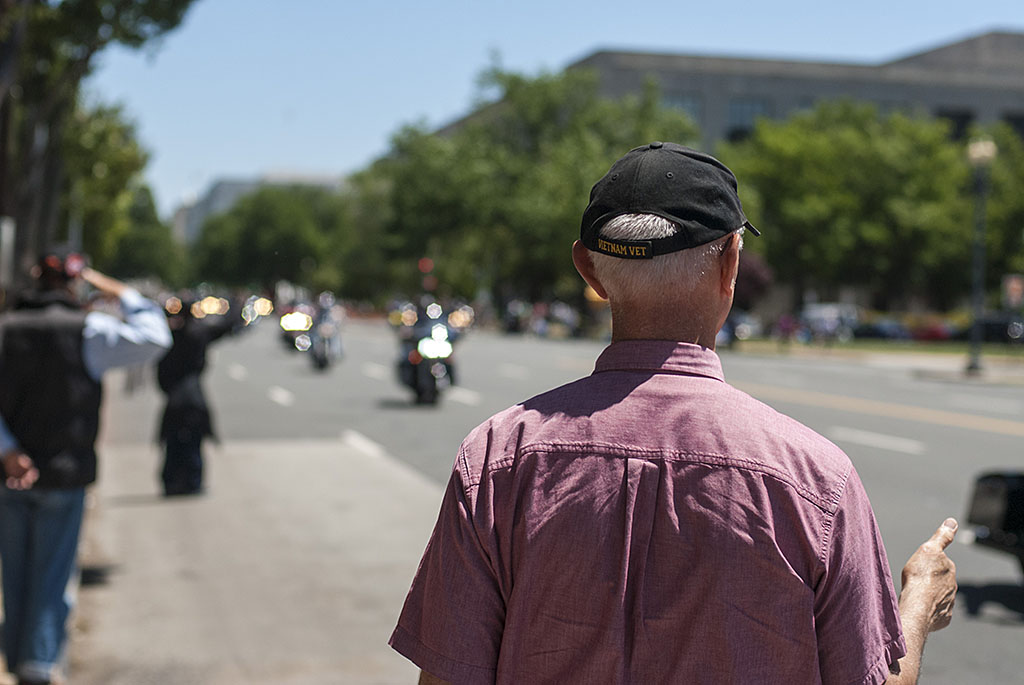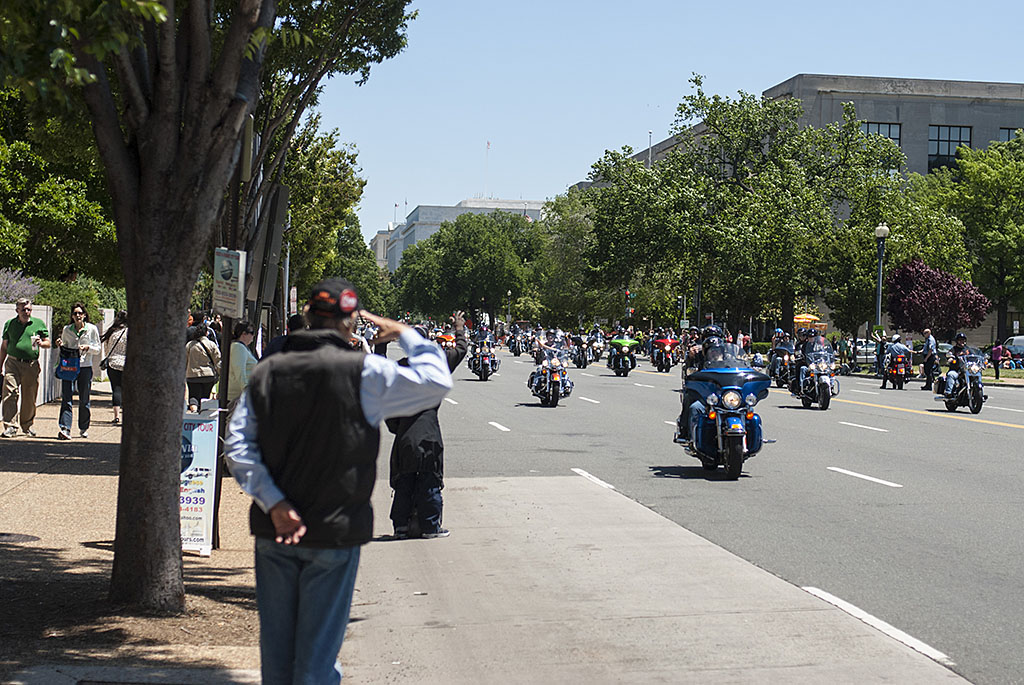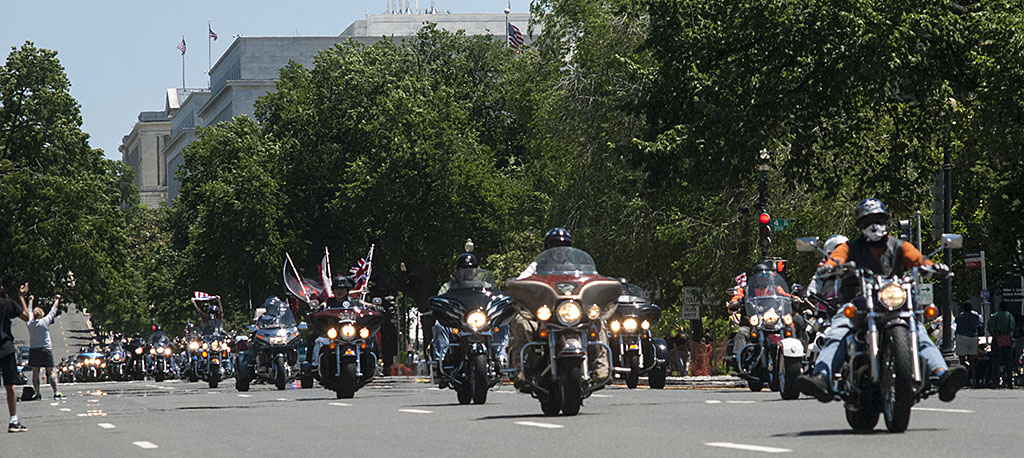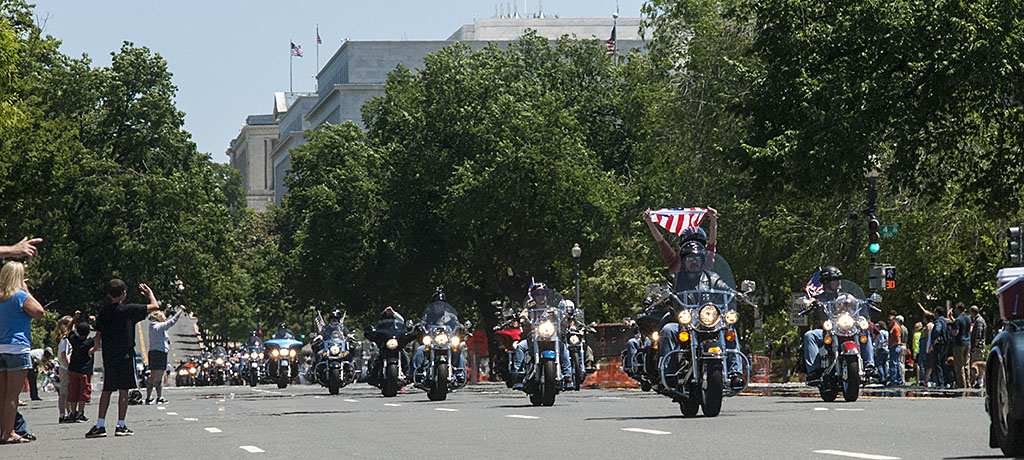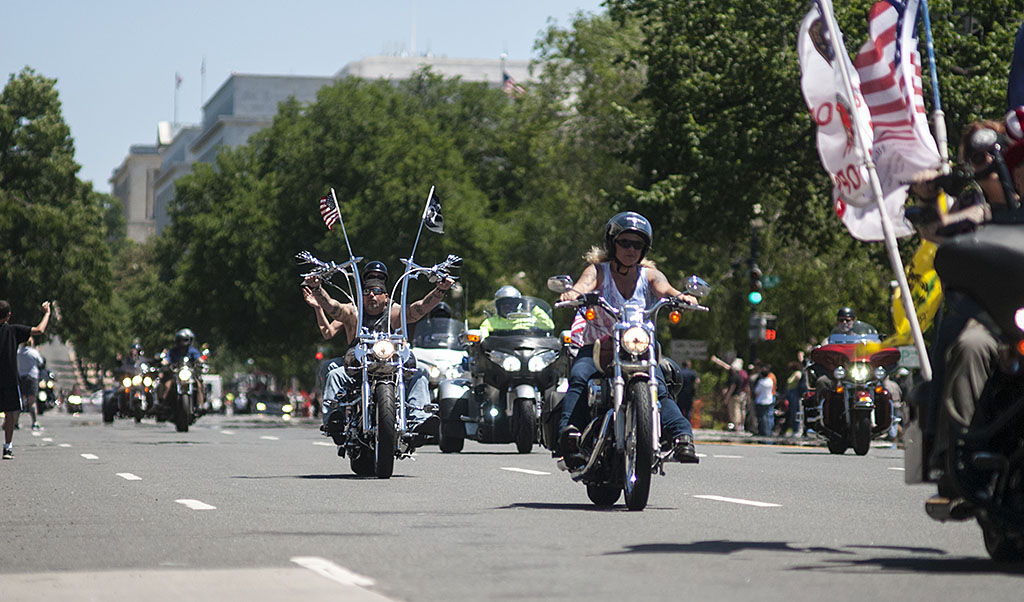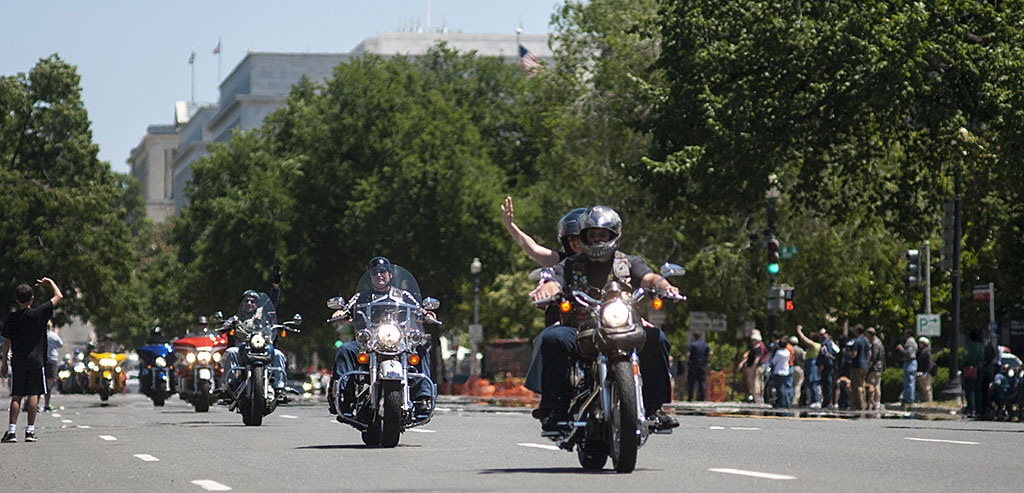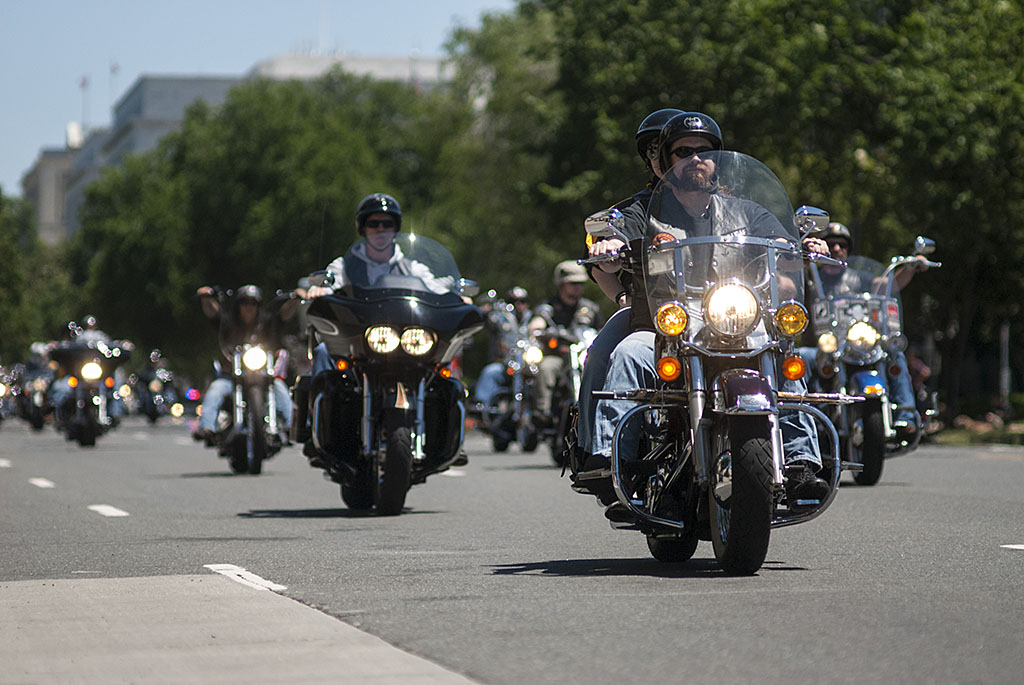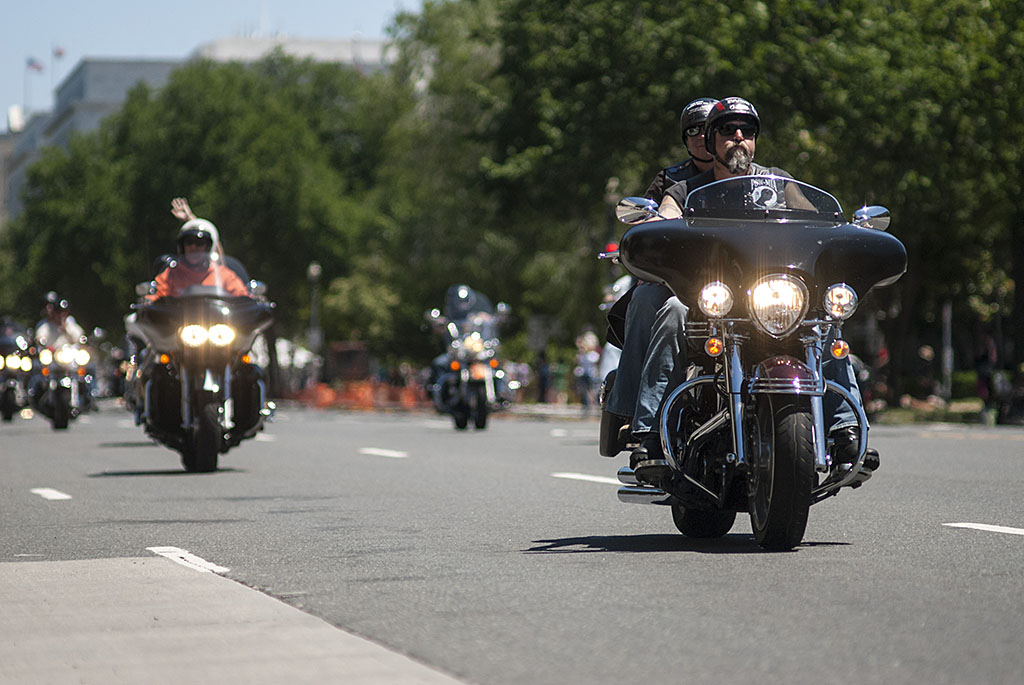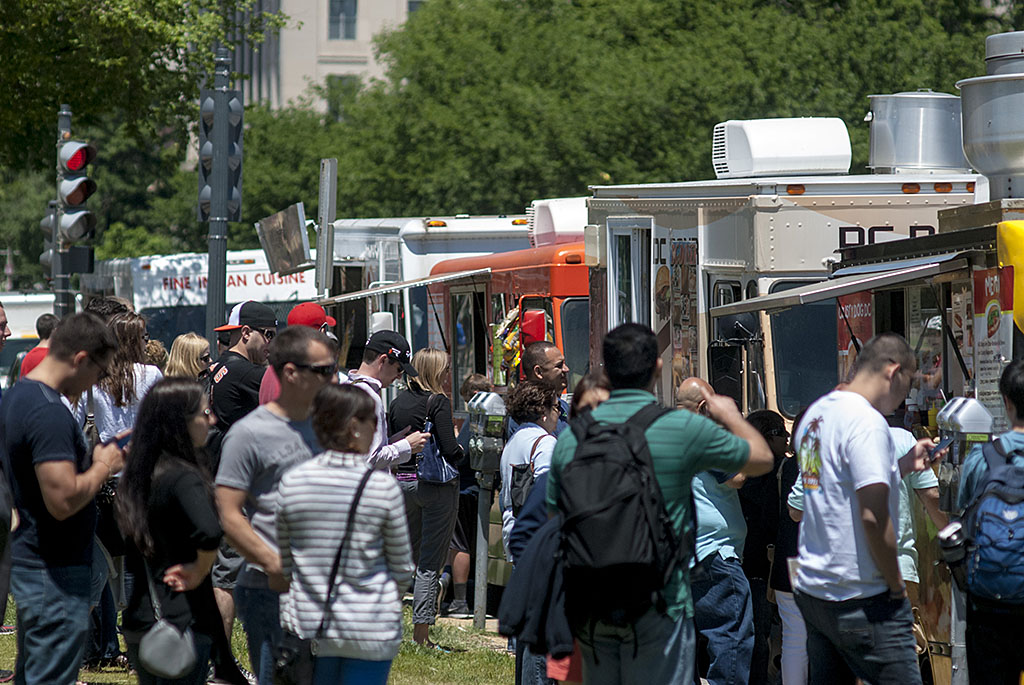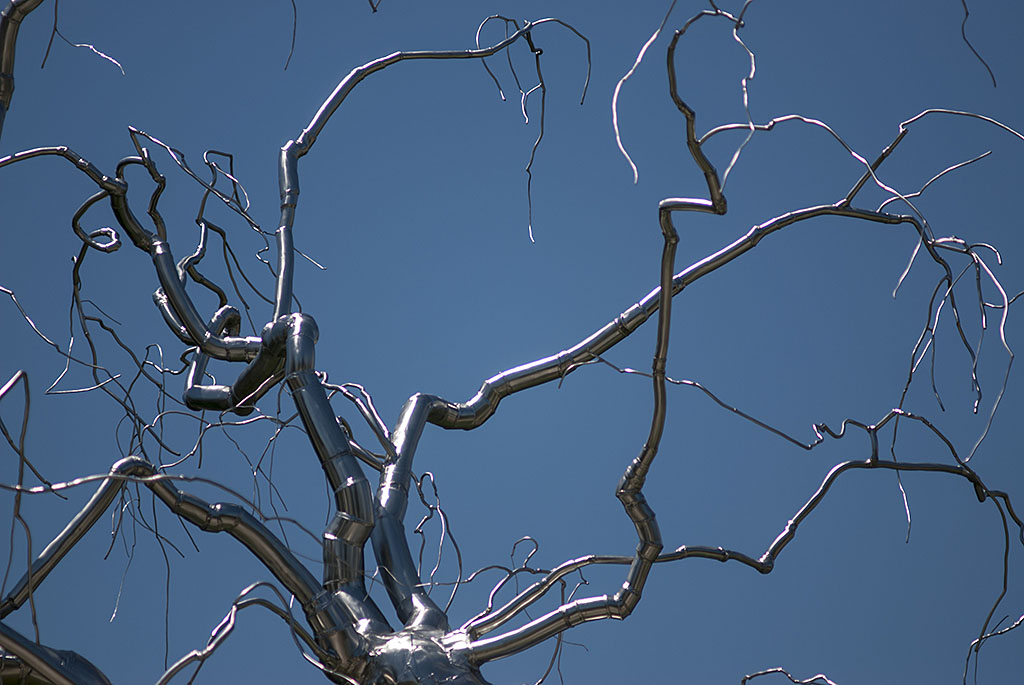 Scaffold on the Washington Monument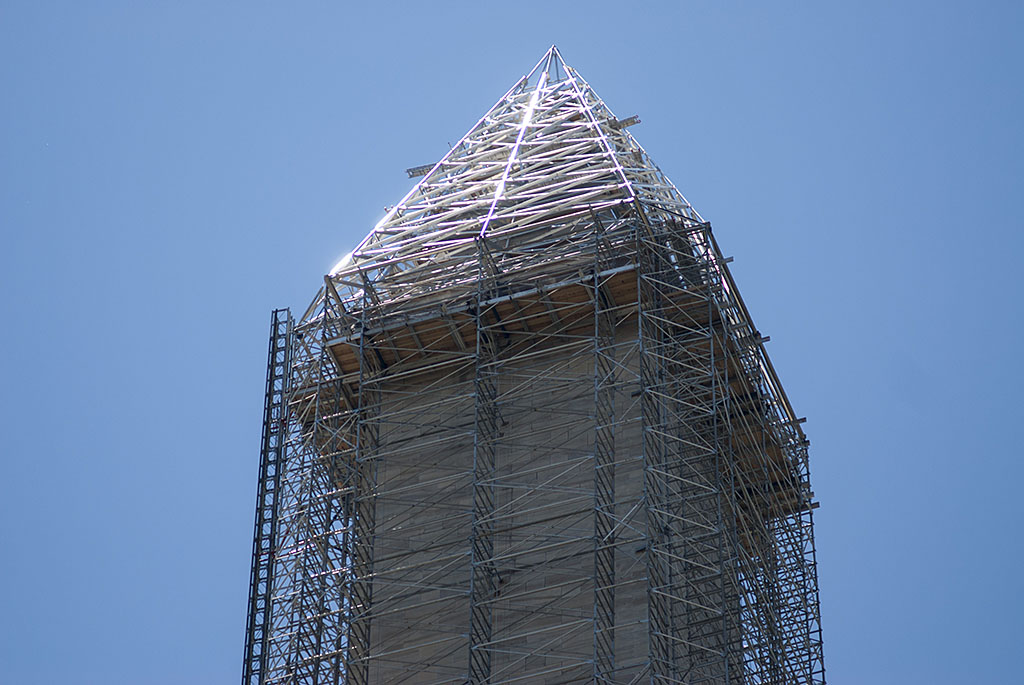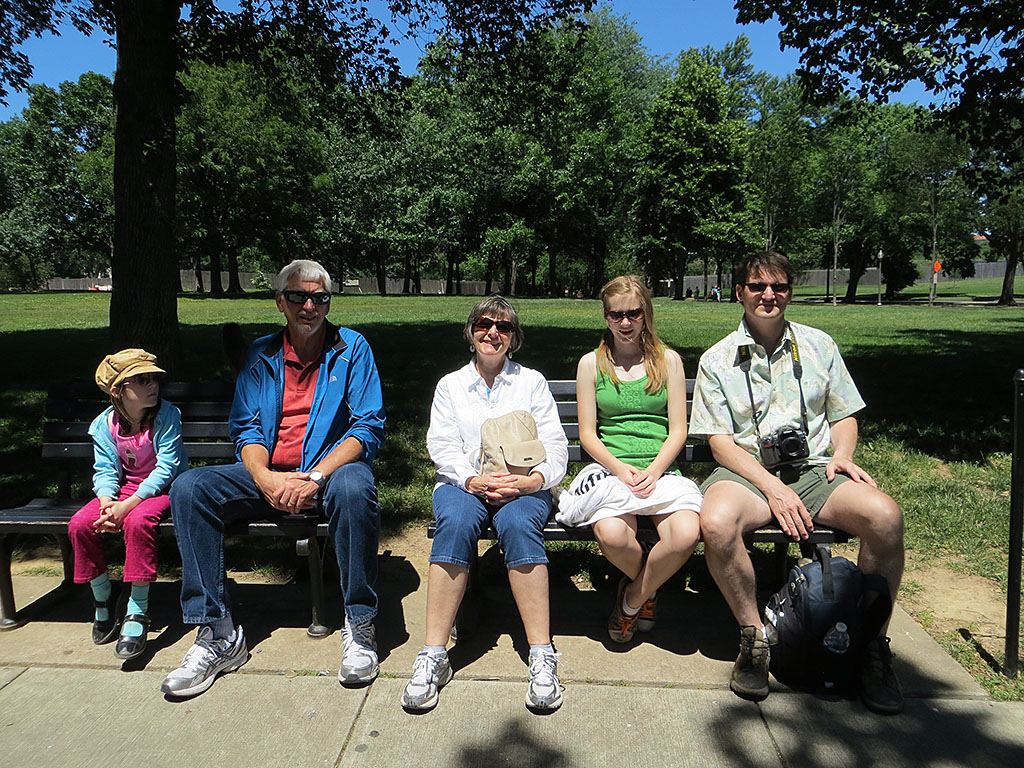 Vietnam Women's Memorial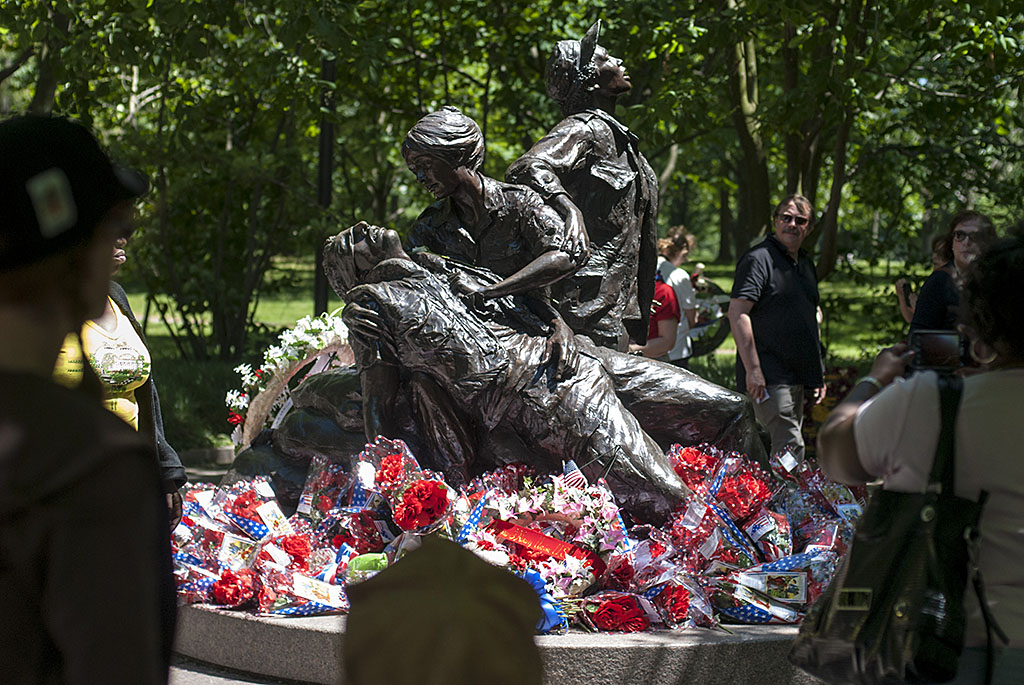 Vietnam Veteran's Memorial
"Isn't that a little too many names for one war?" - Annika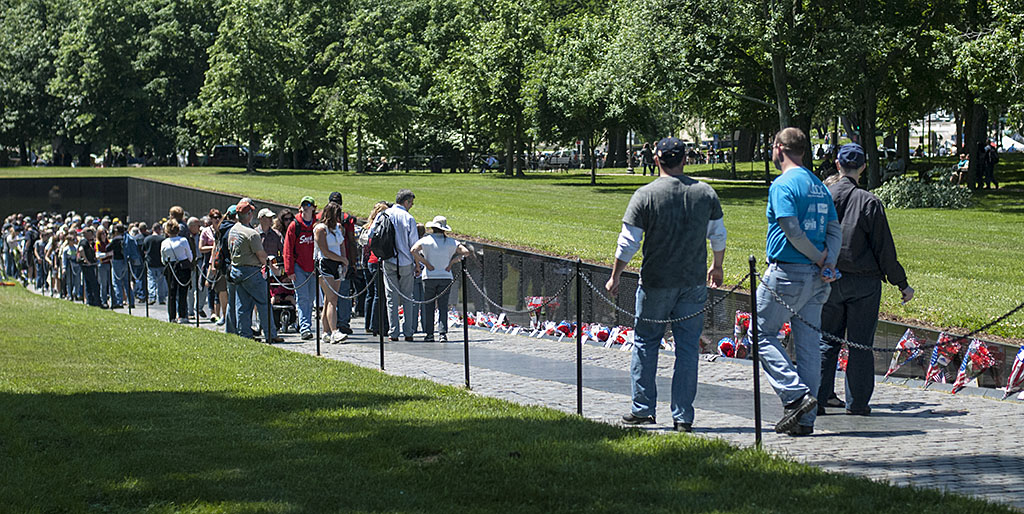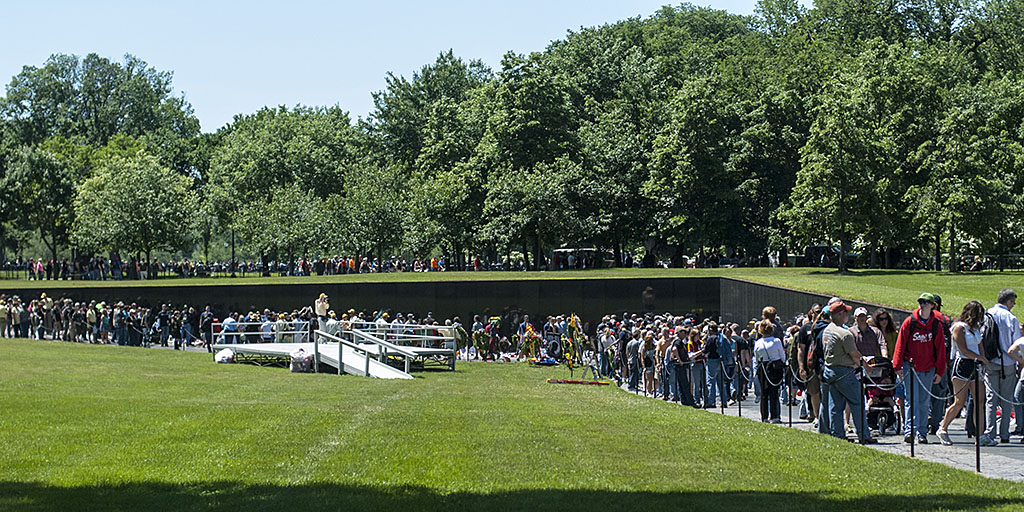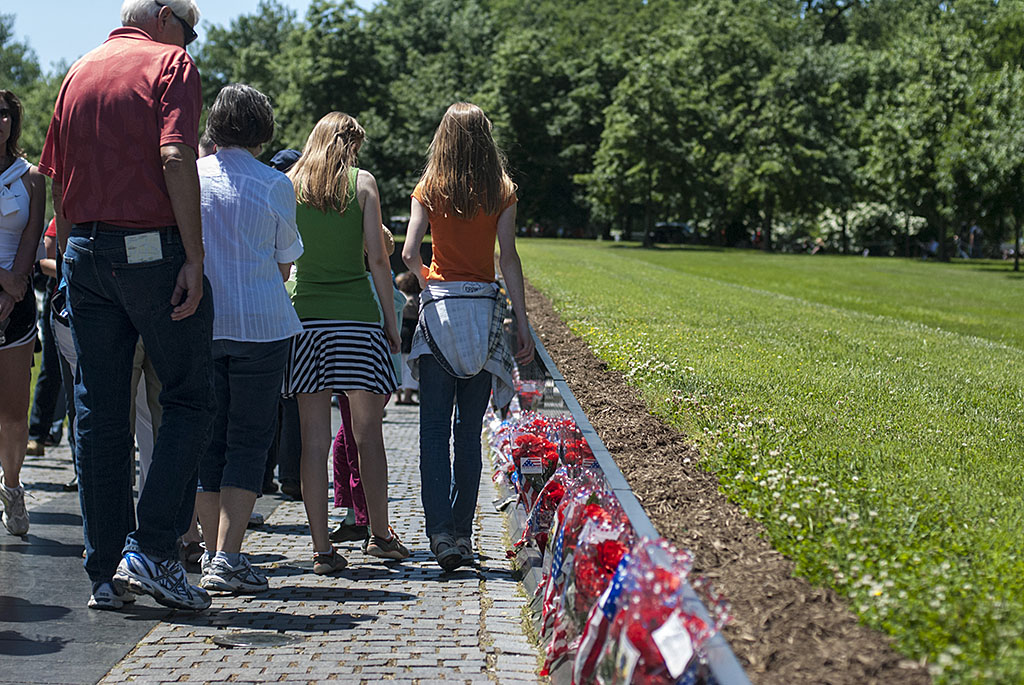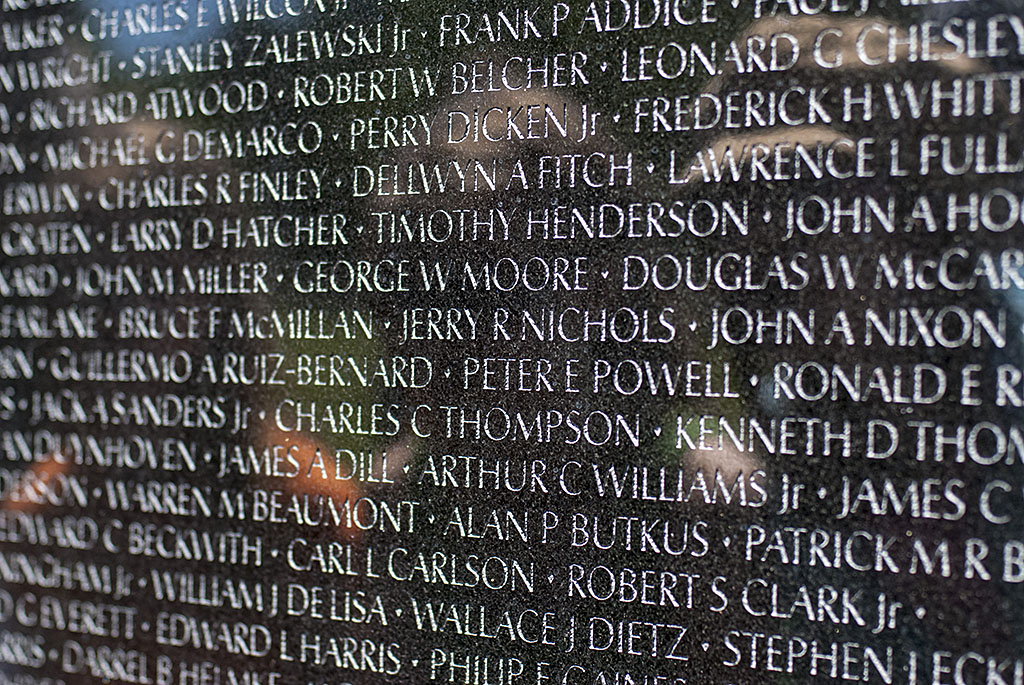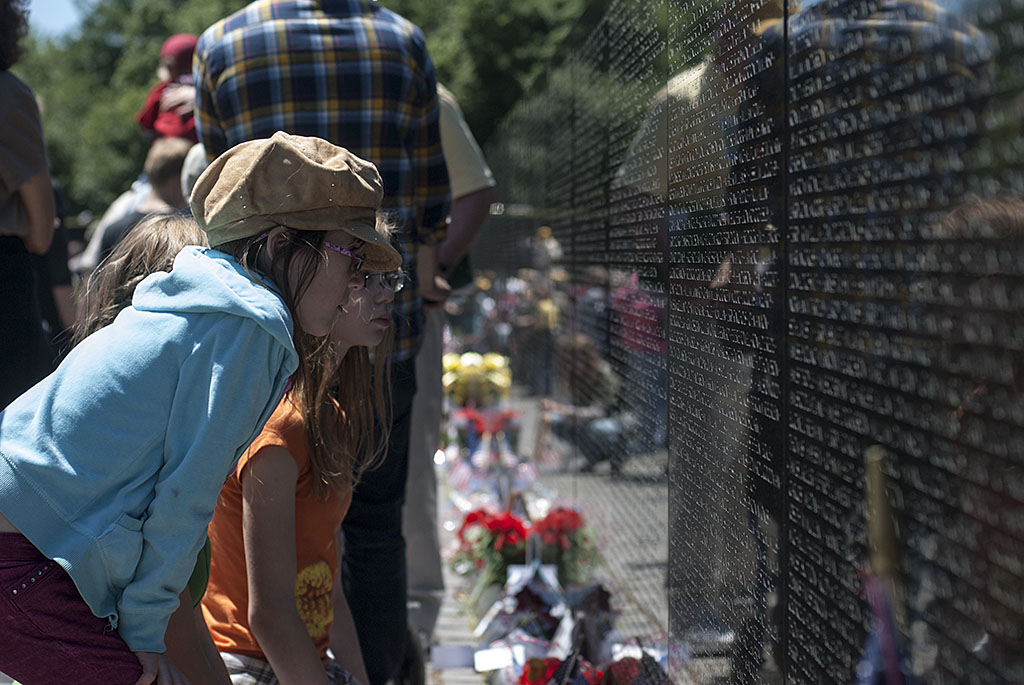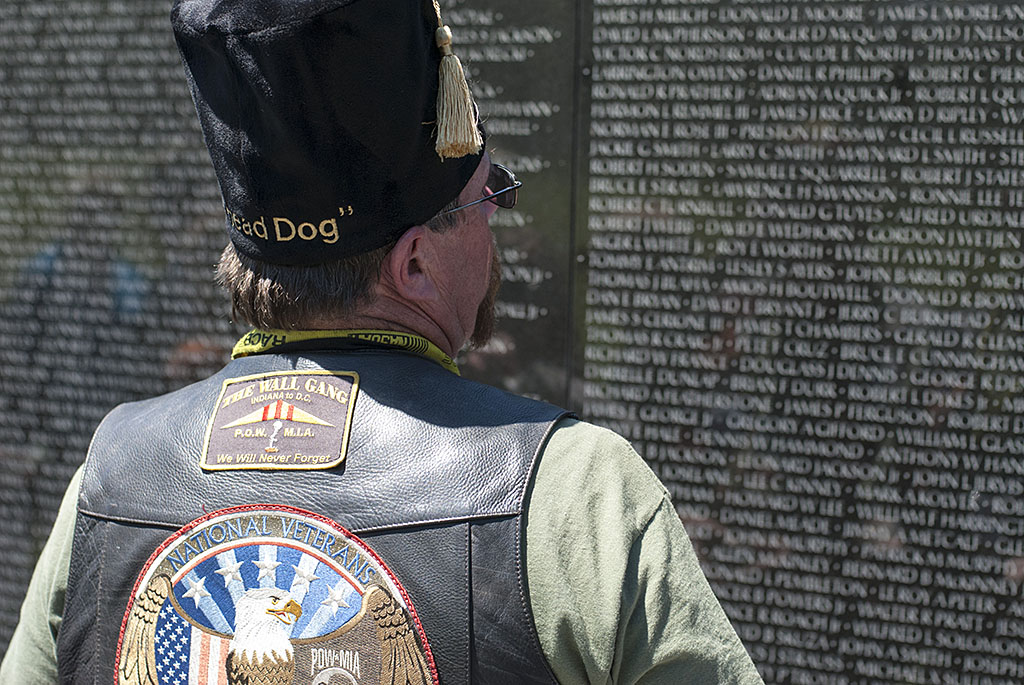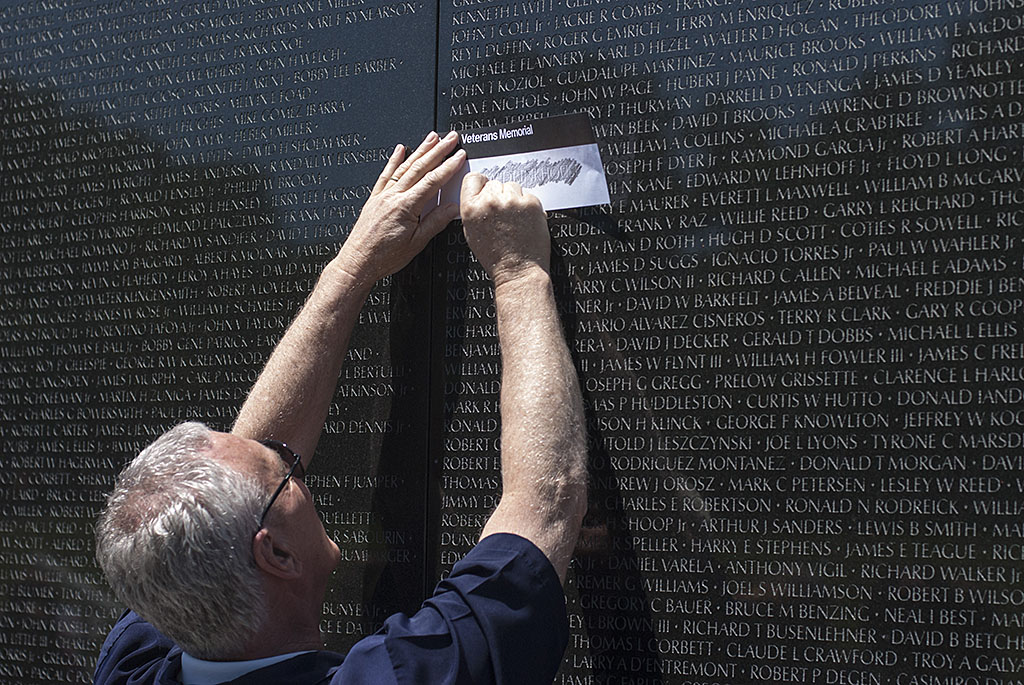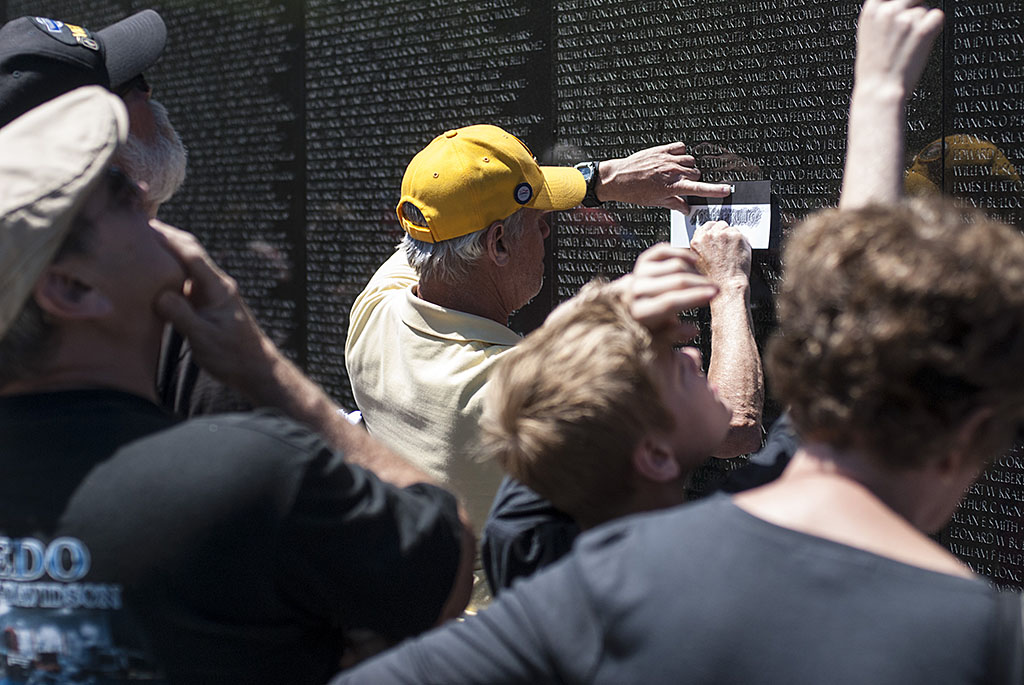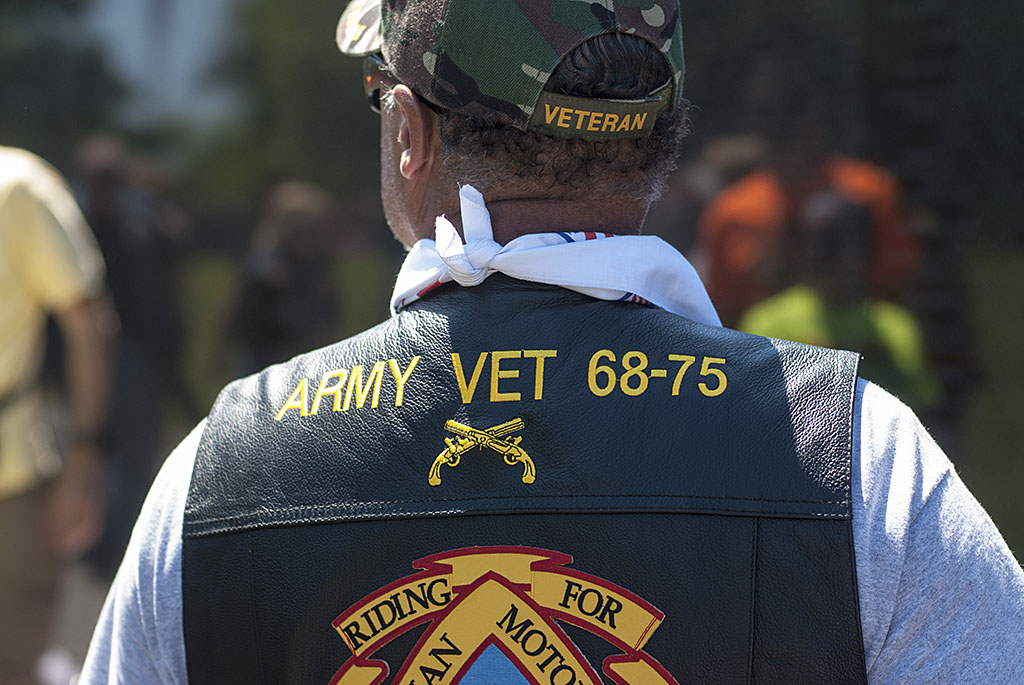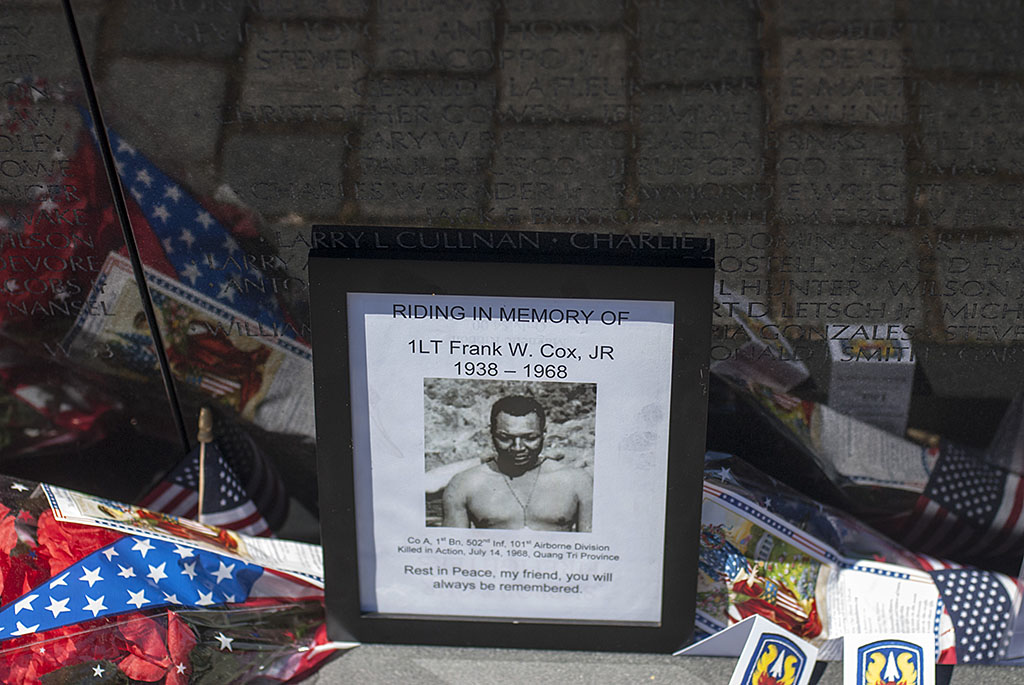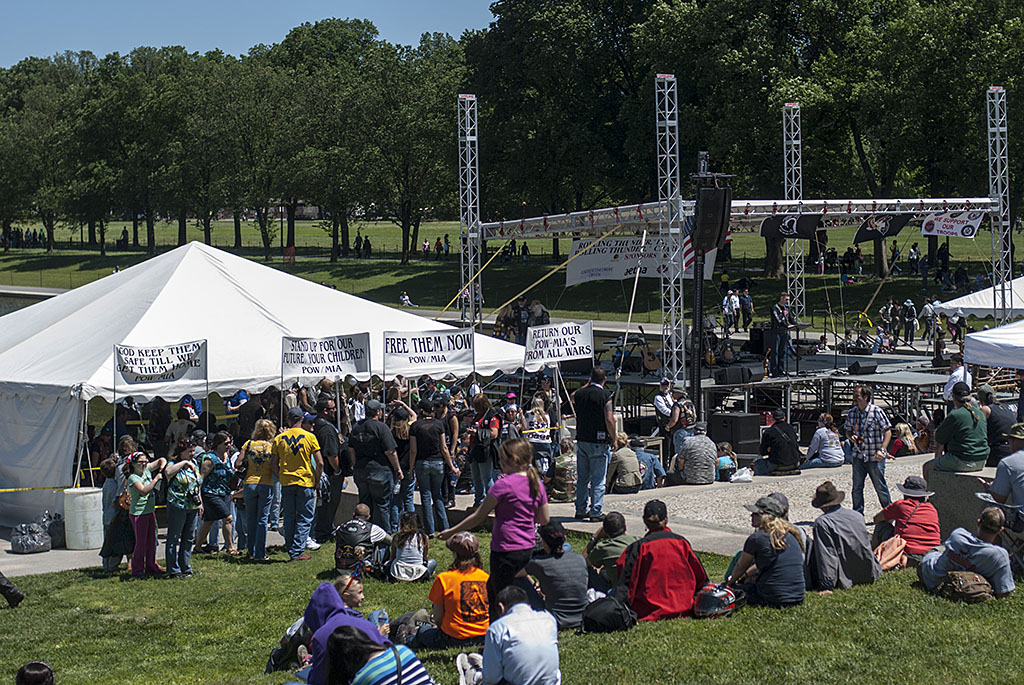 At the Lincoln Memorial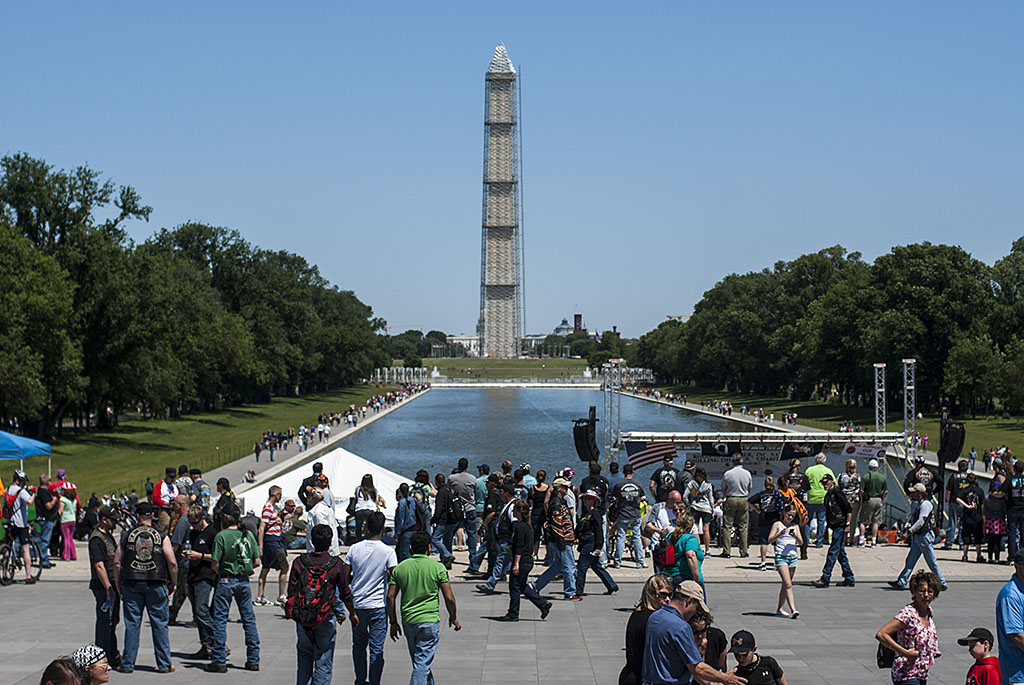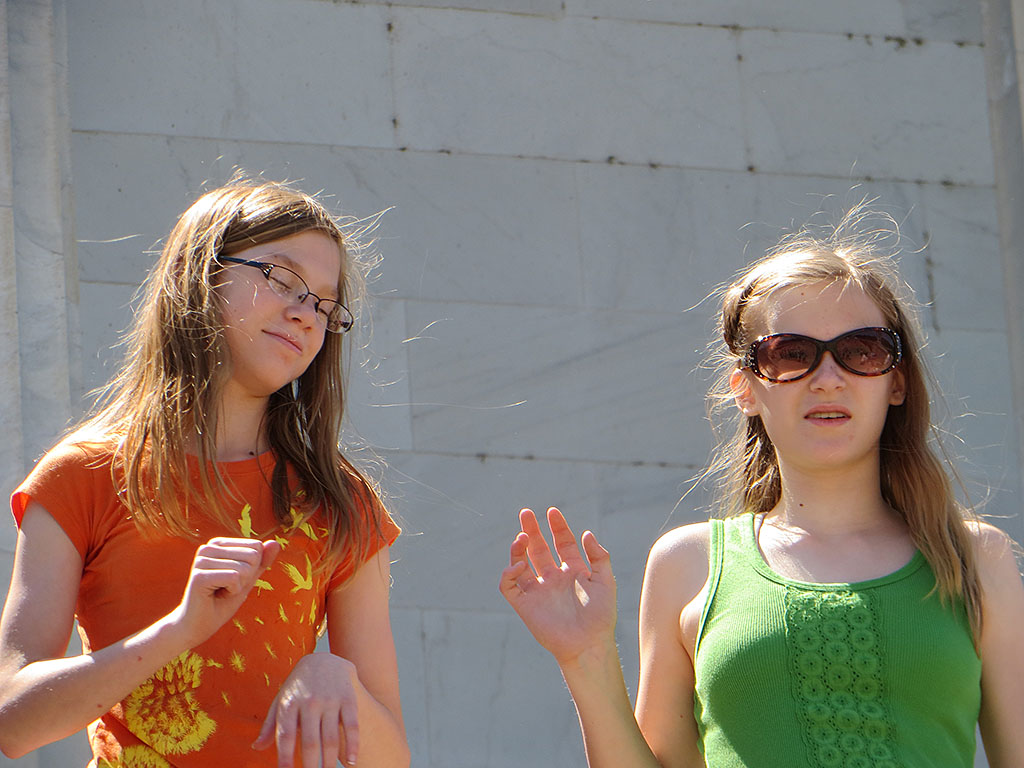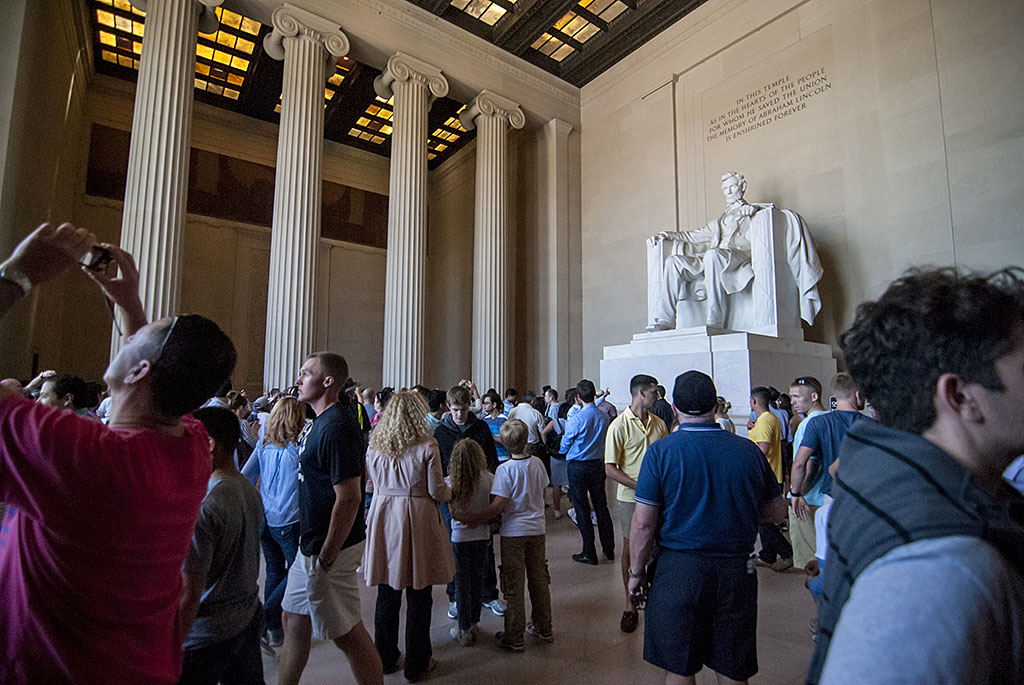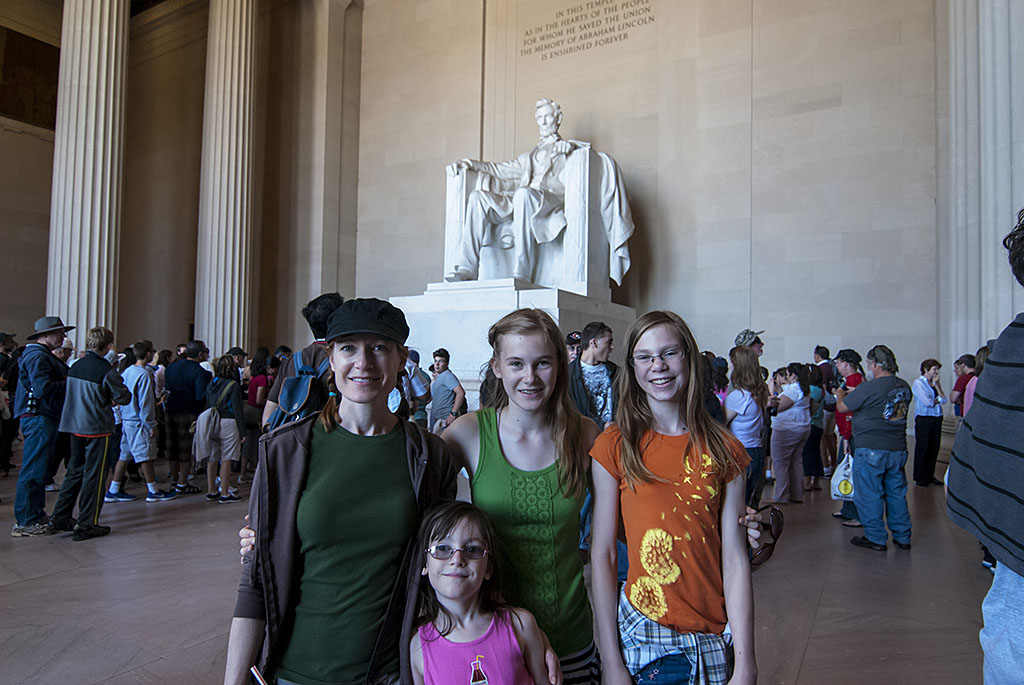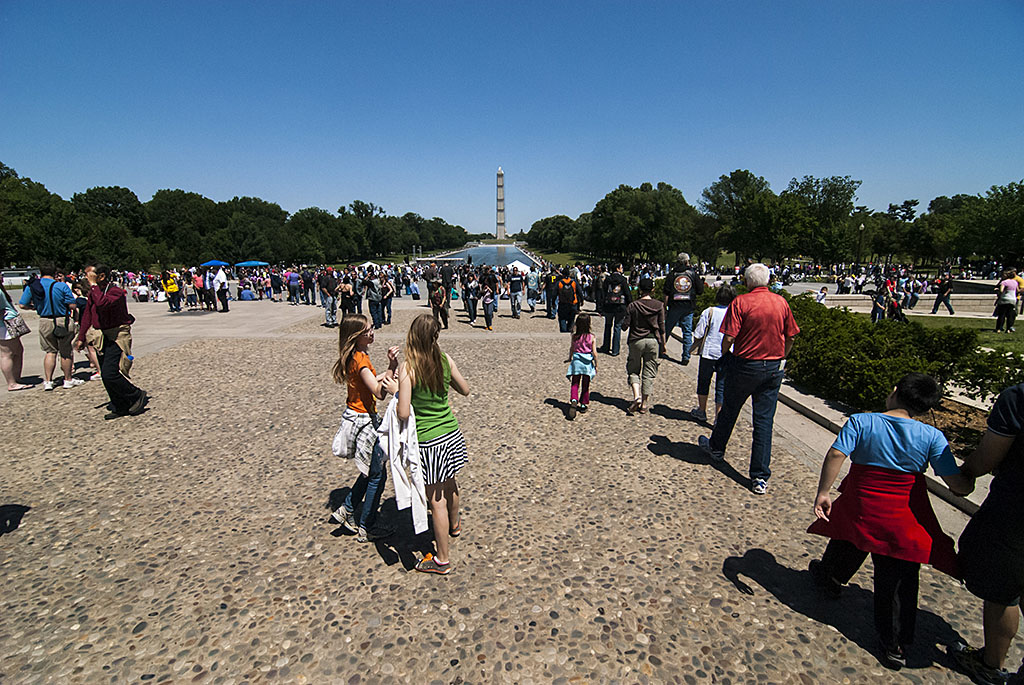 Korean War Veteran's Memorial
As sobering as the Vietnam Veteran's Memorial was, the Korean War Veteran's Memorial was the most impressive to me.
It may be both sad, yet appropriate that I wasn't aware of this monument to "The Forgotten War".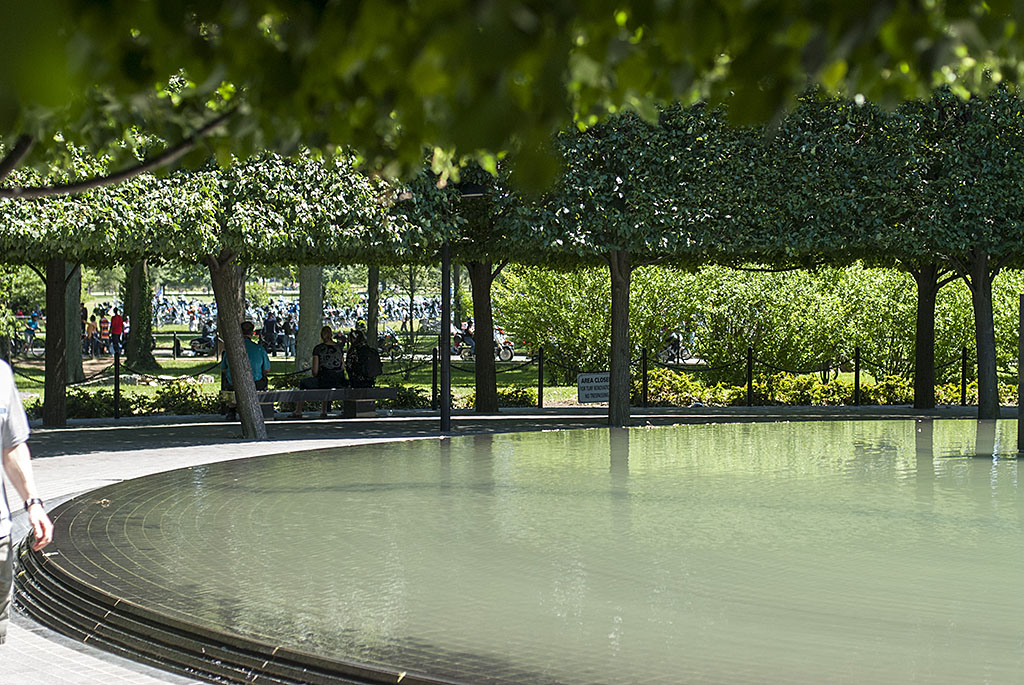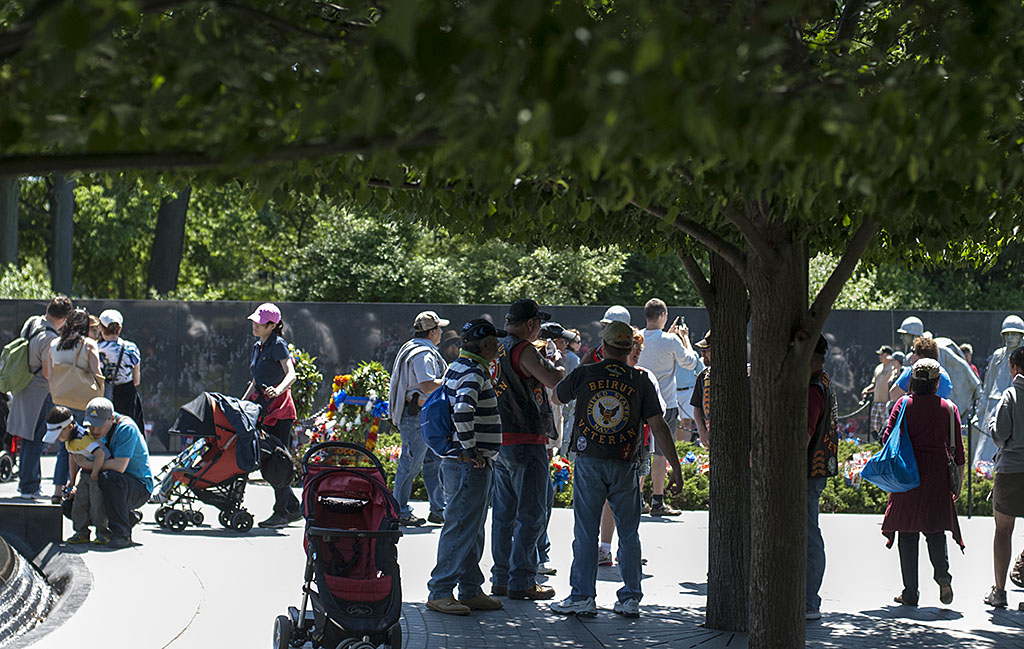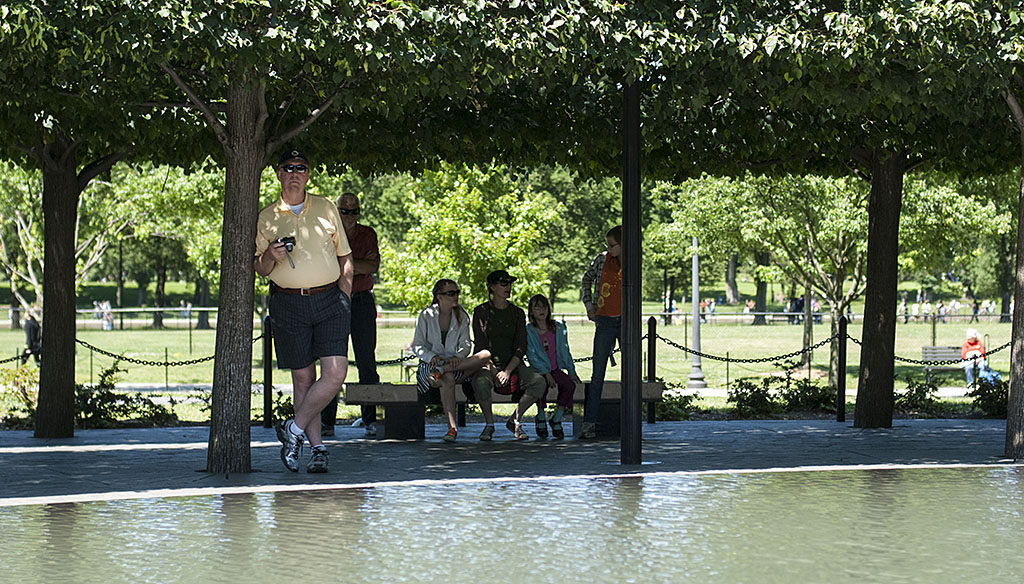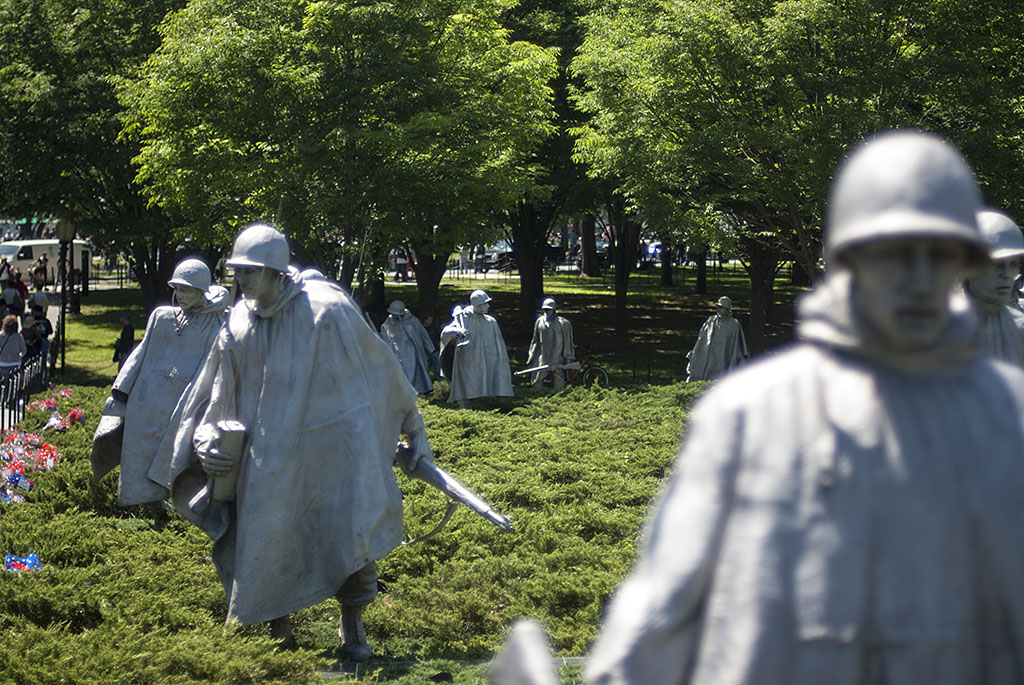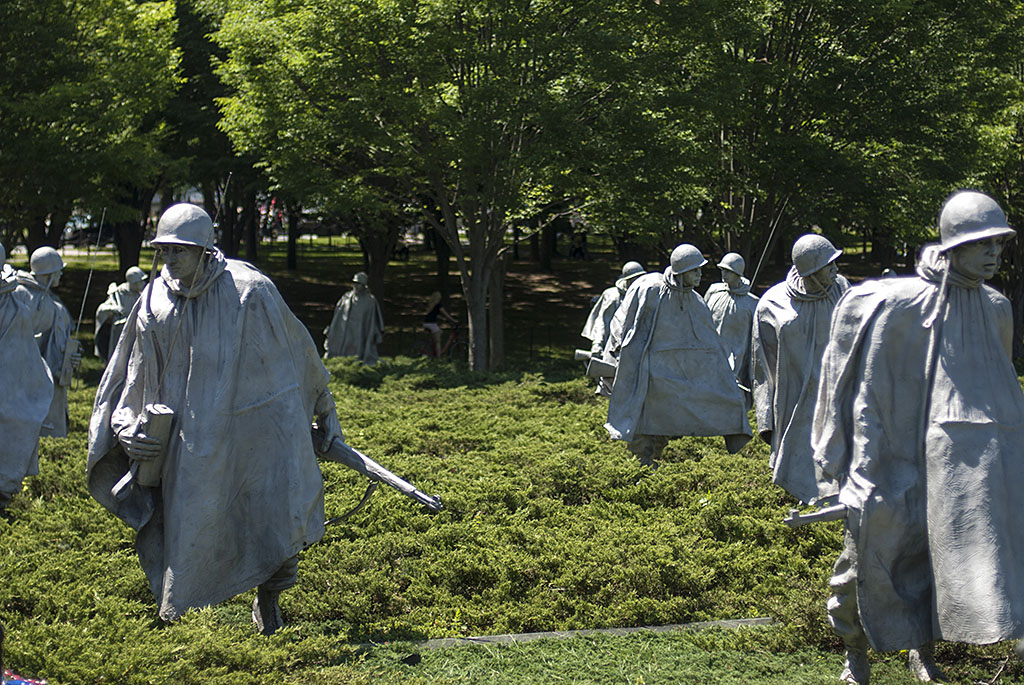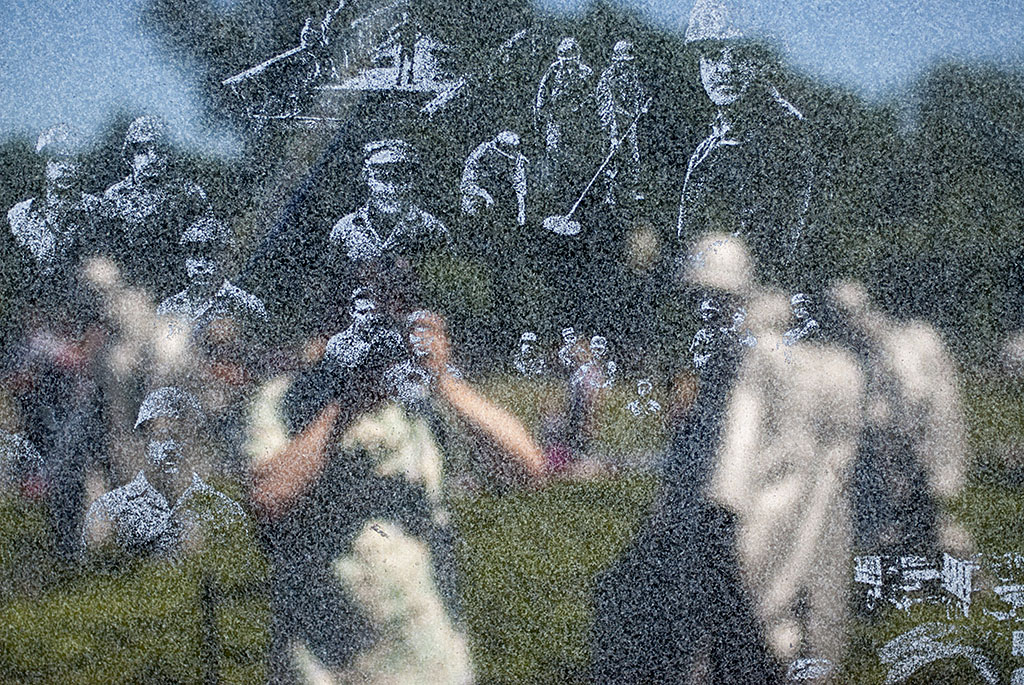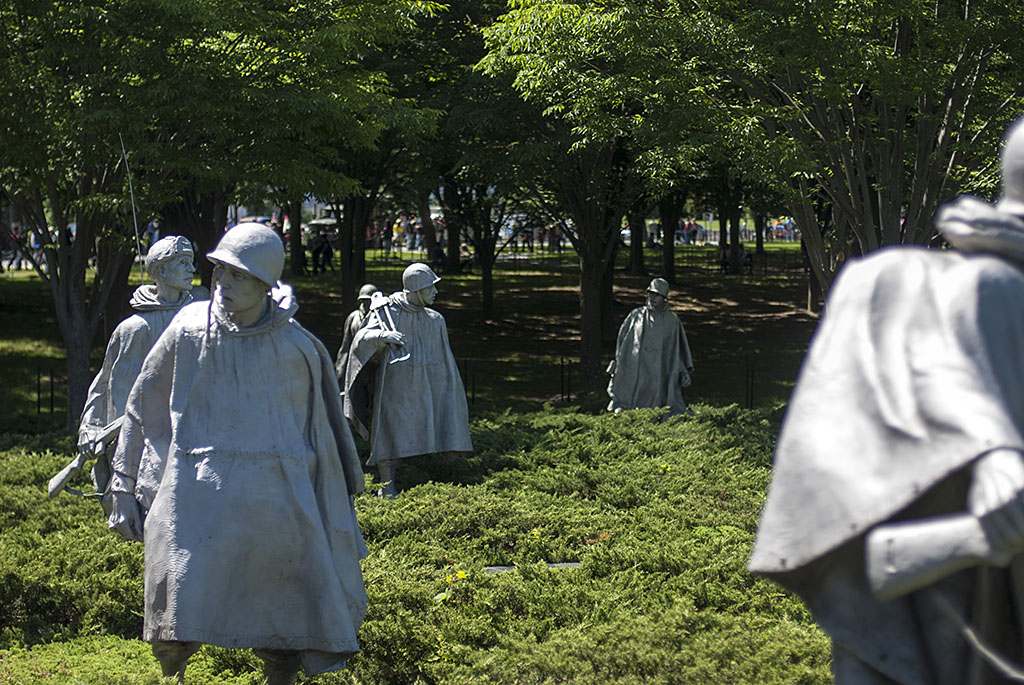 Rolling Thunder (Again)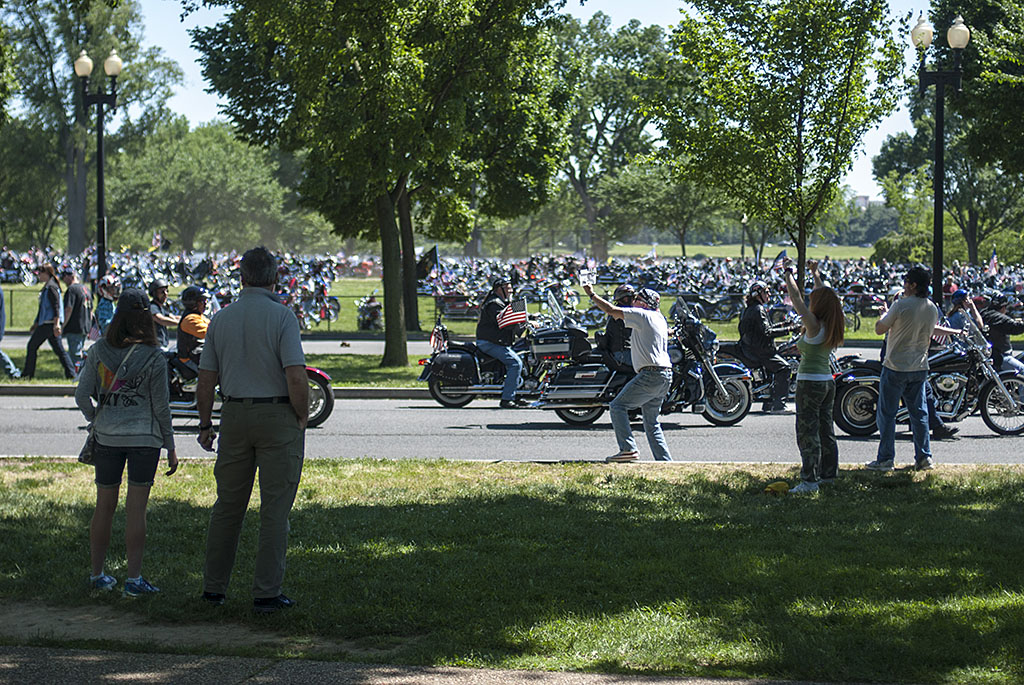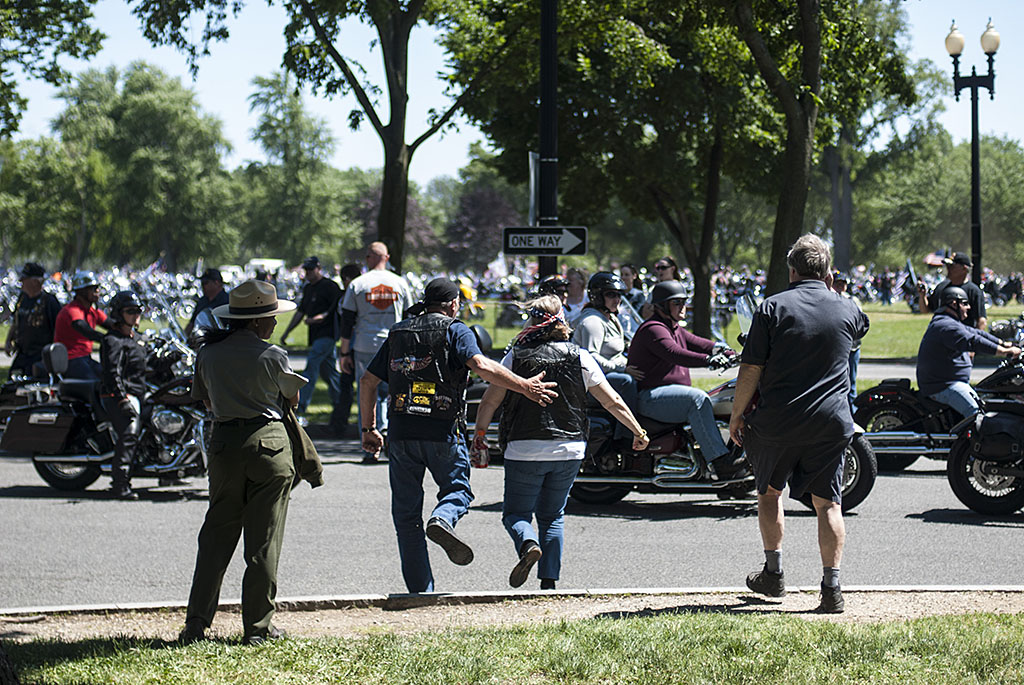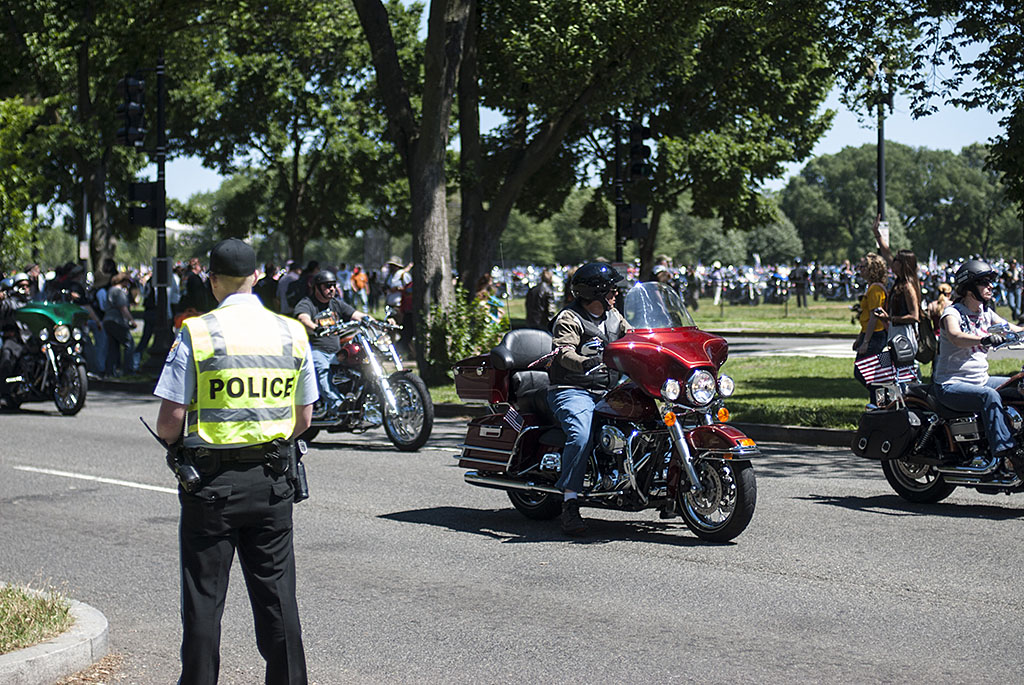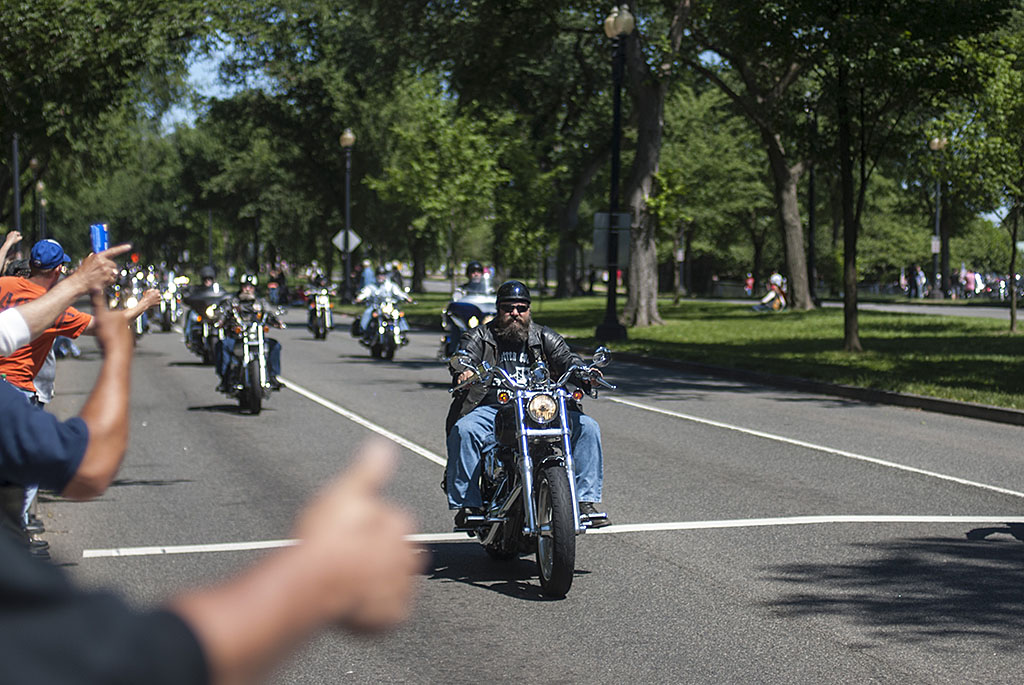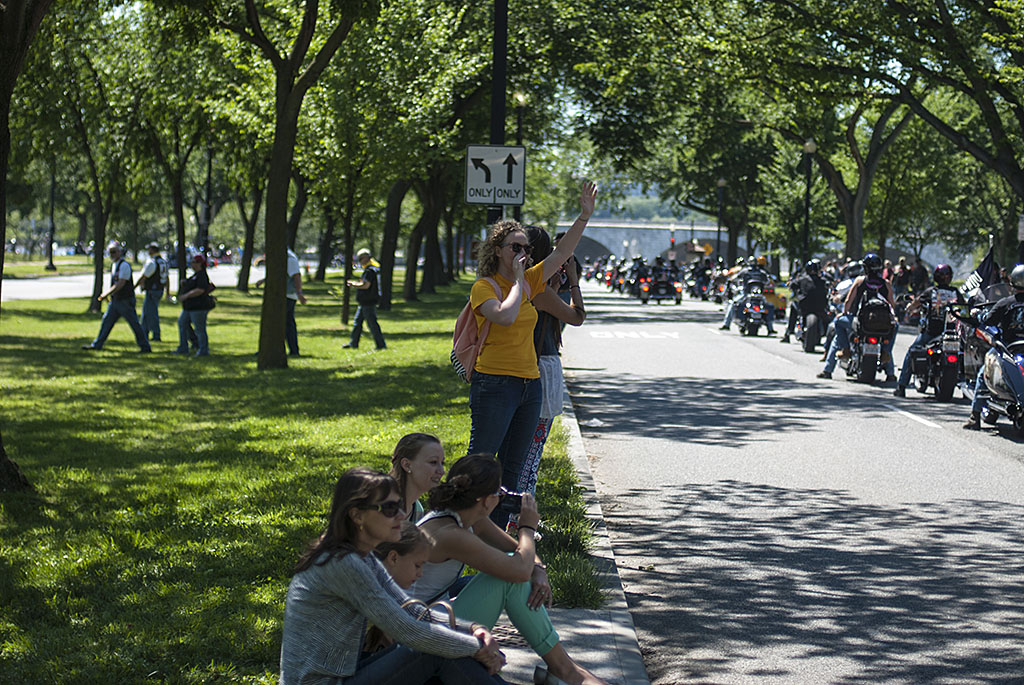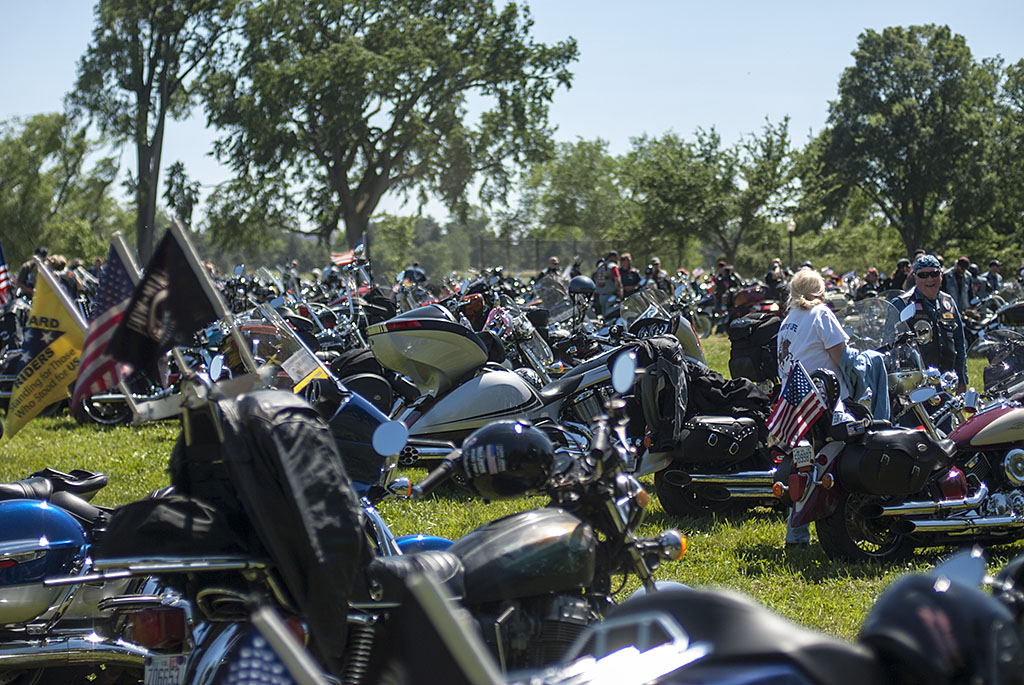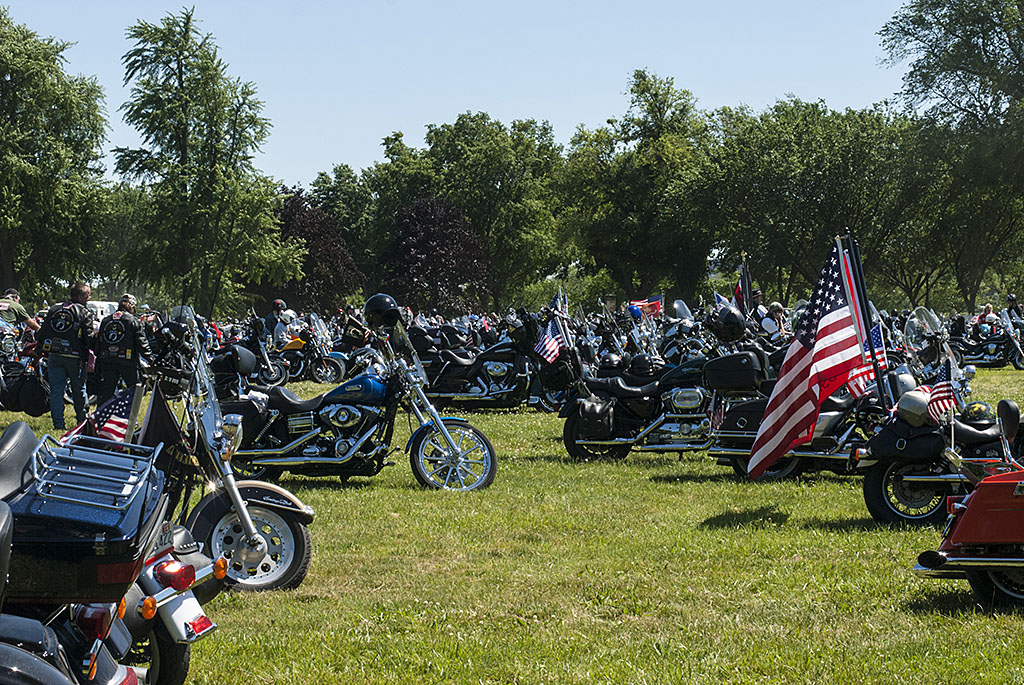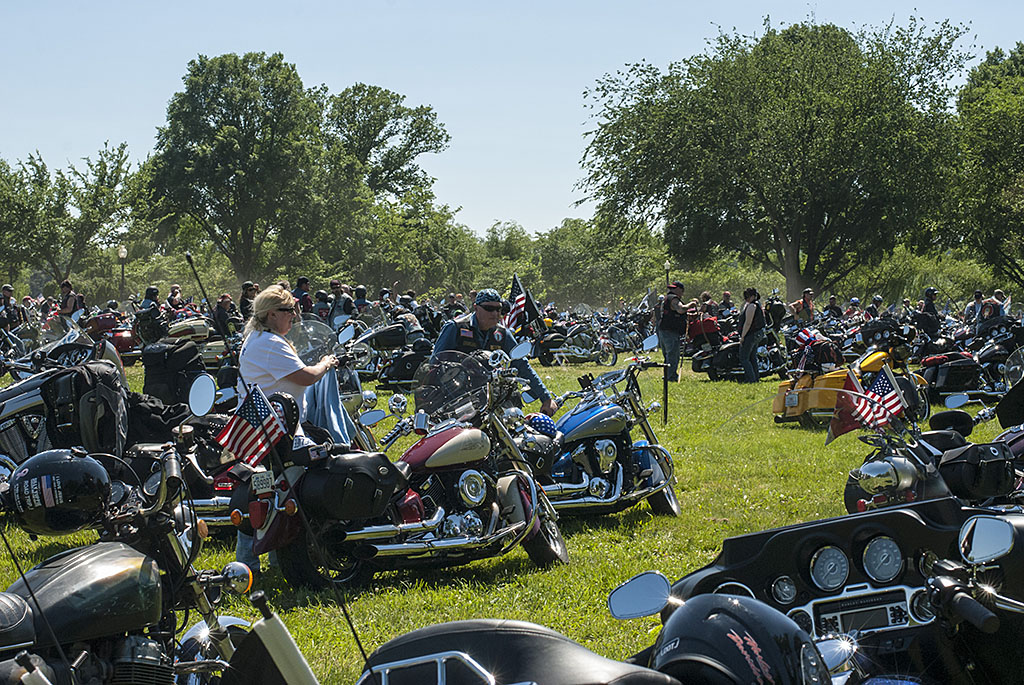 Martin Luther King Jr. Memorial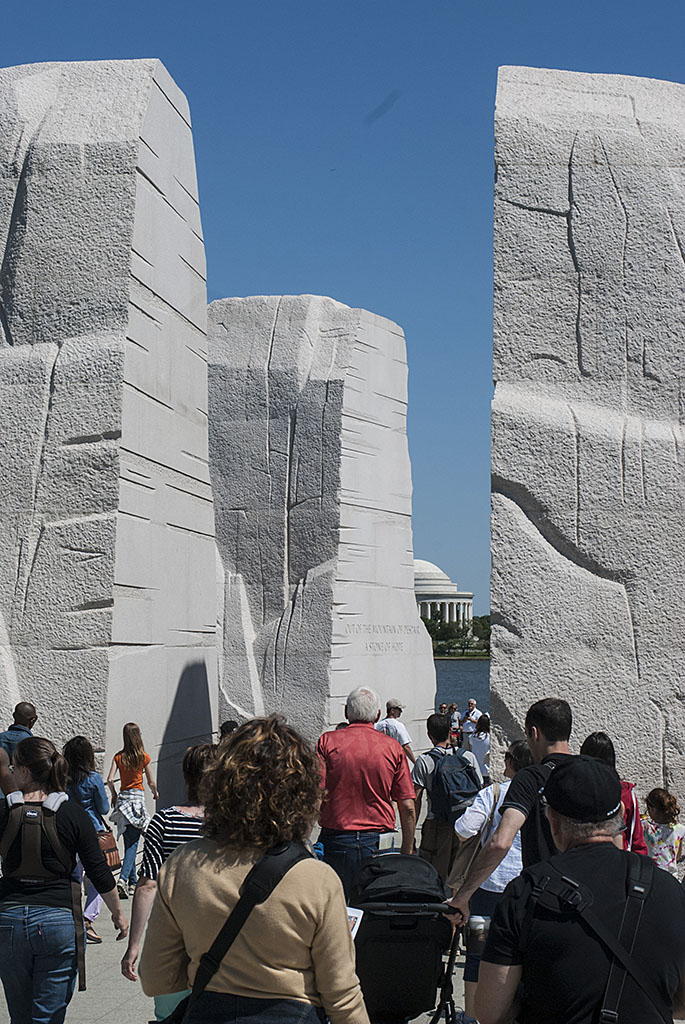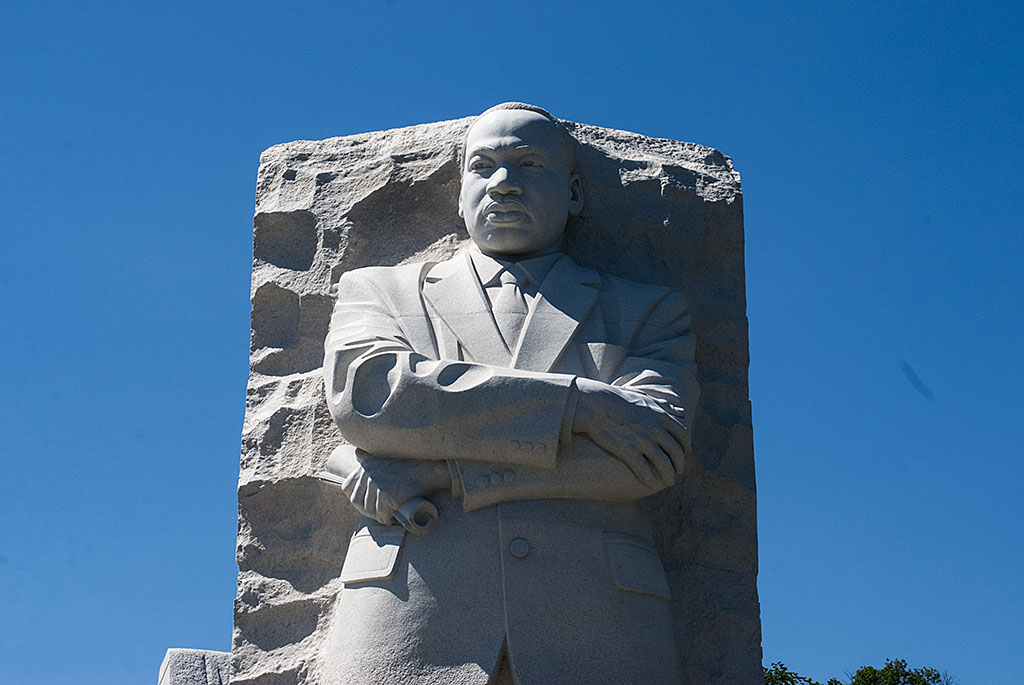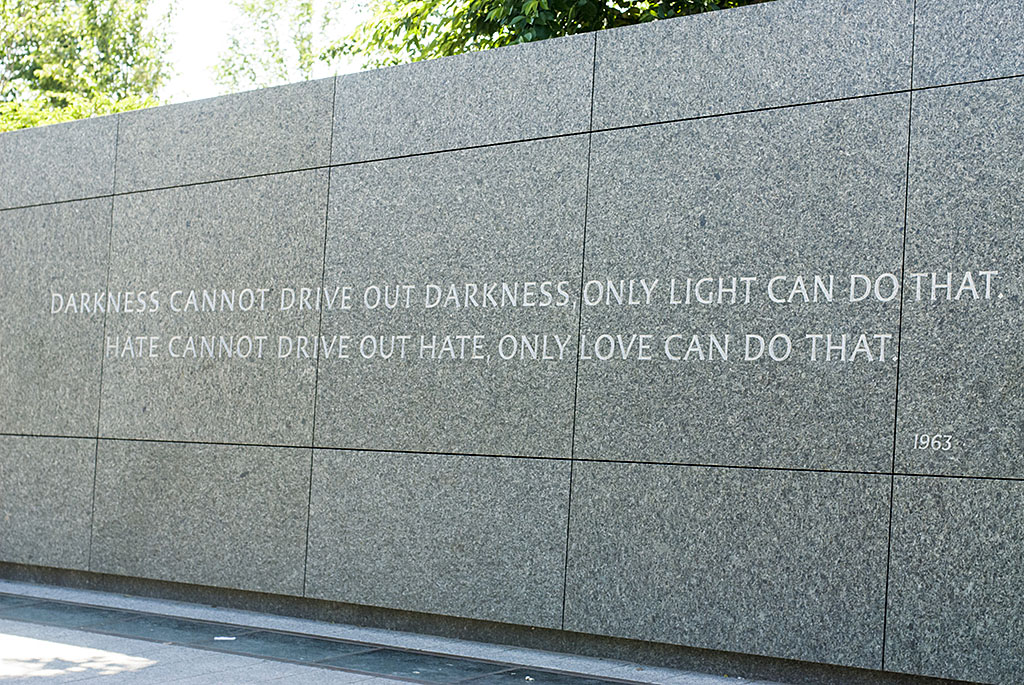 FDR Memorial
This memorial appropriately went on and on, a good four terms.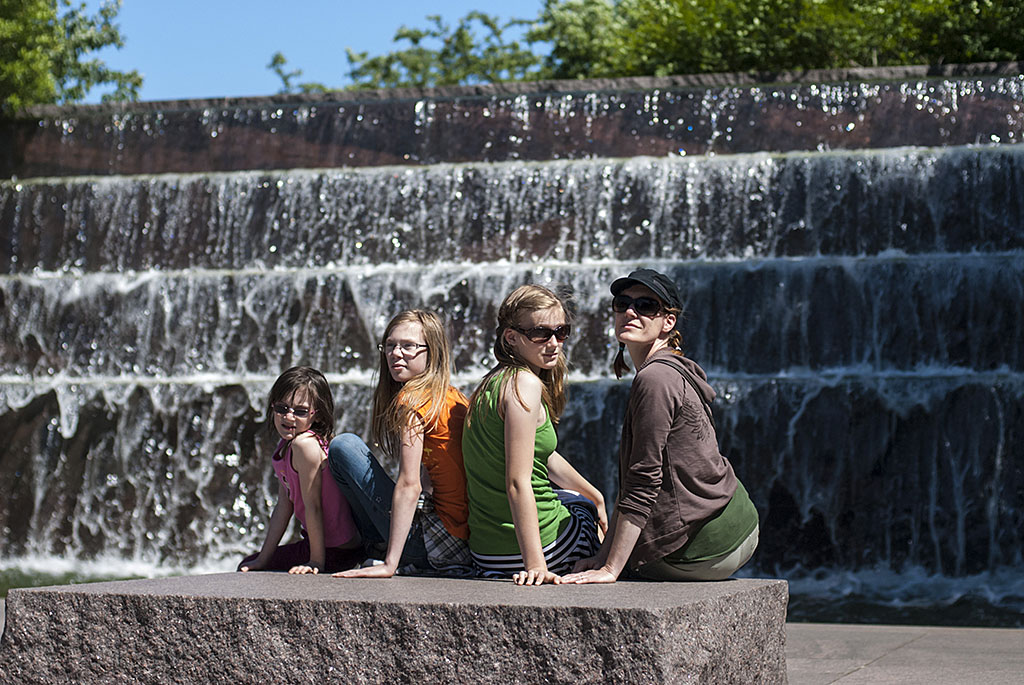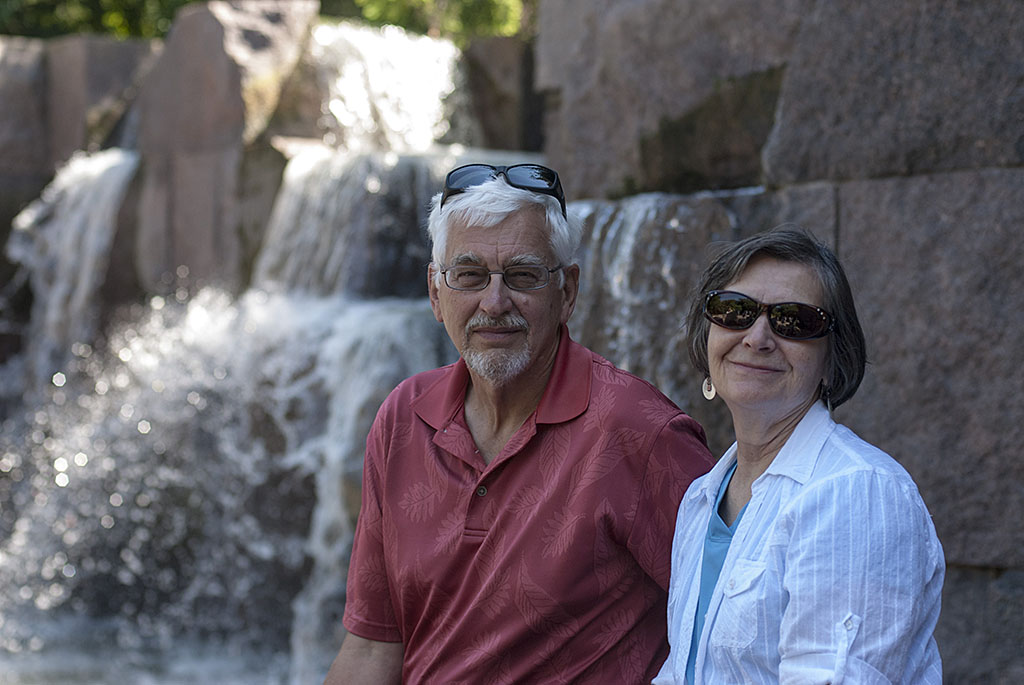 Aunt Jeanne and Uncle Paul Krasnowski (above)
(Not to be confused with the FDR statue below)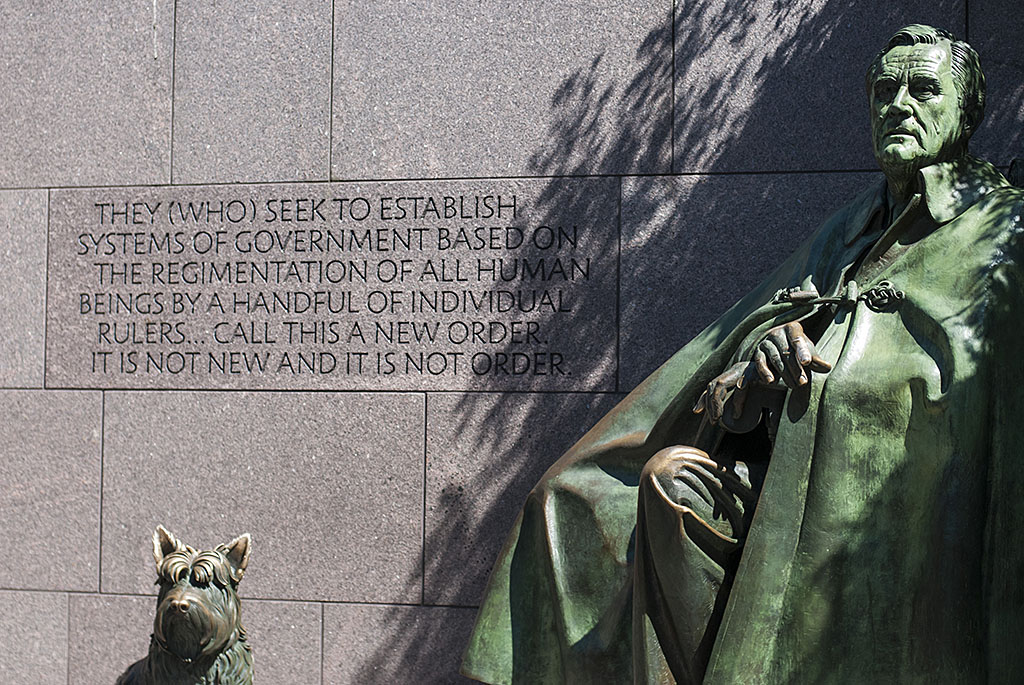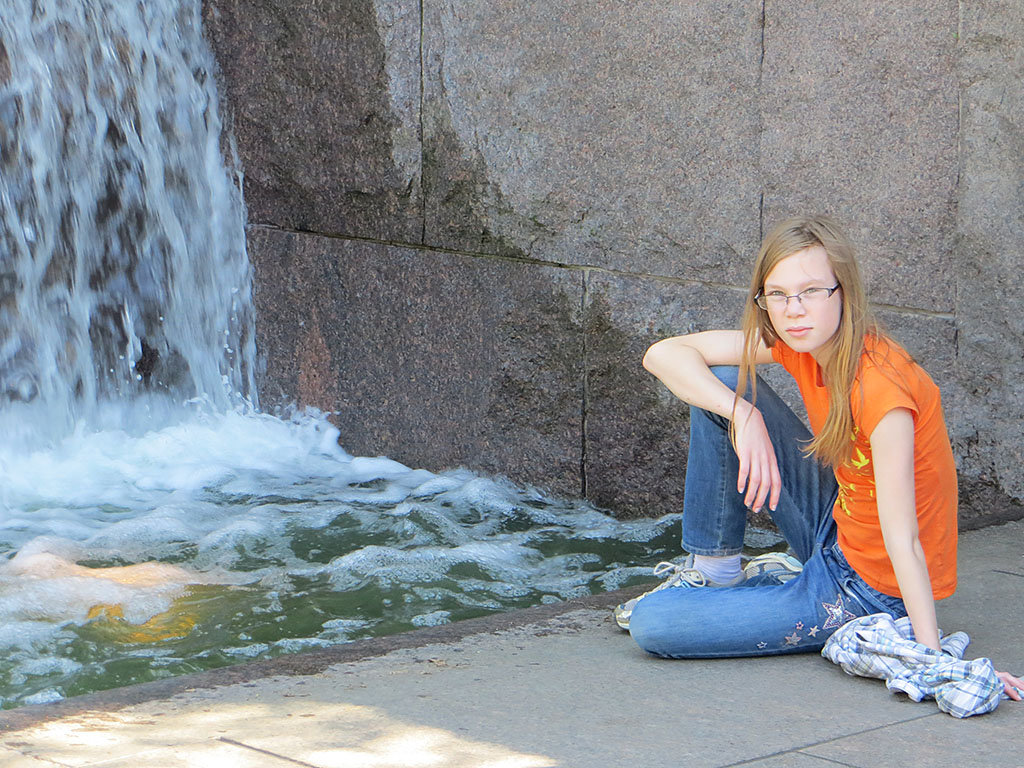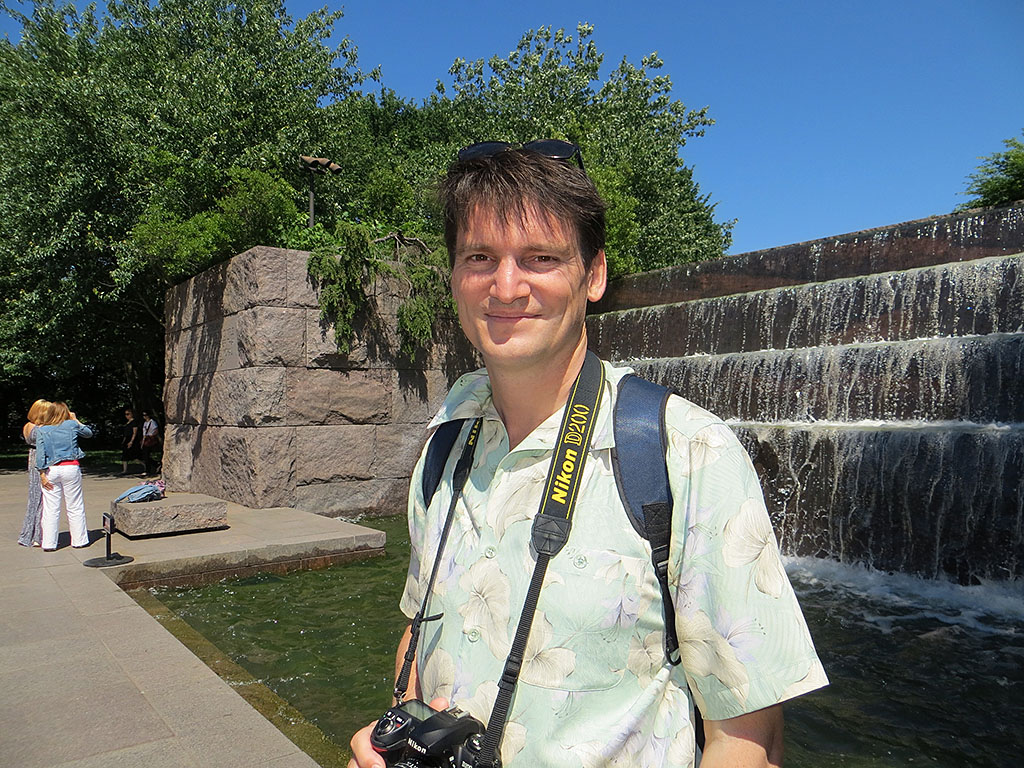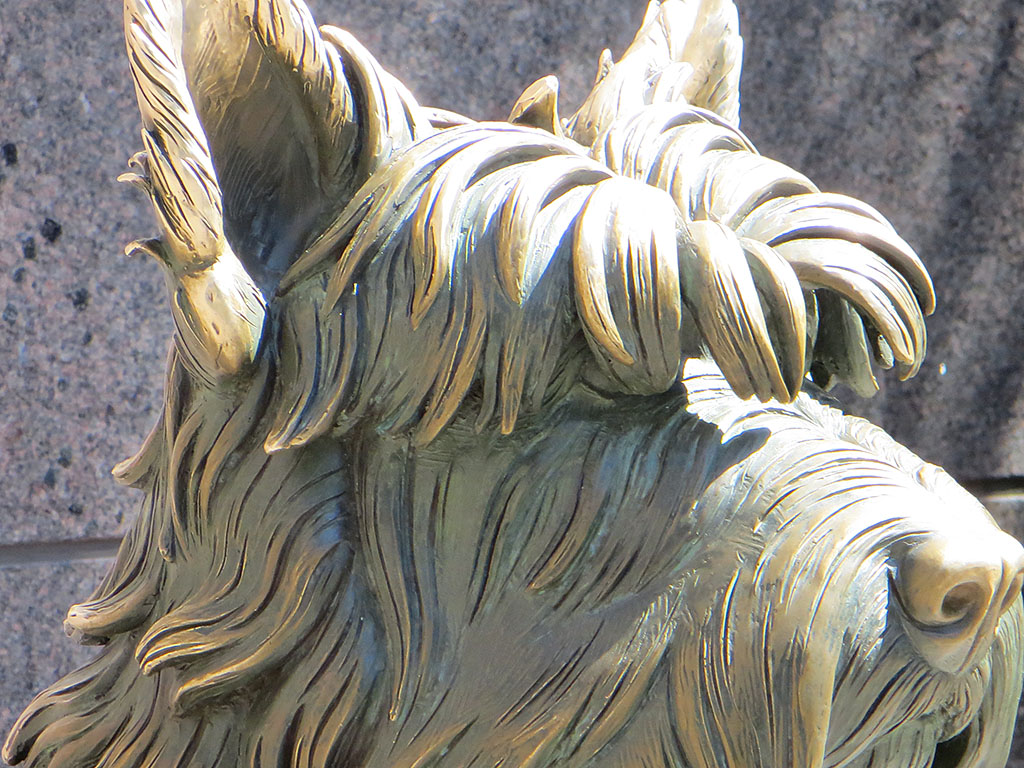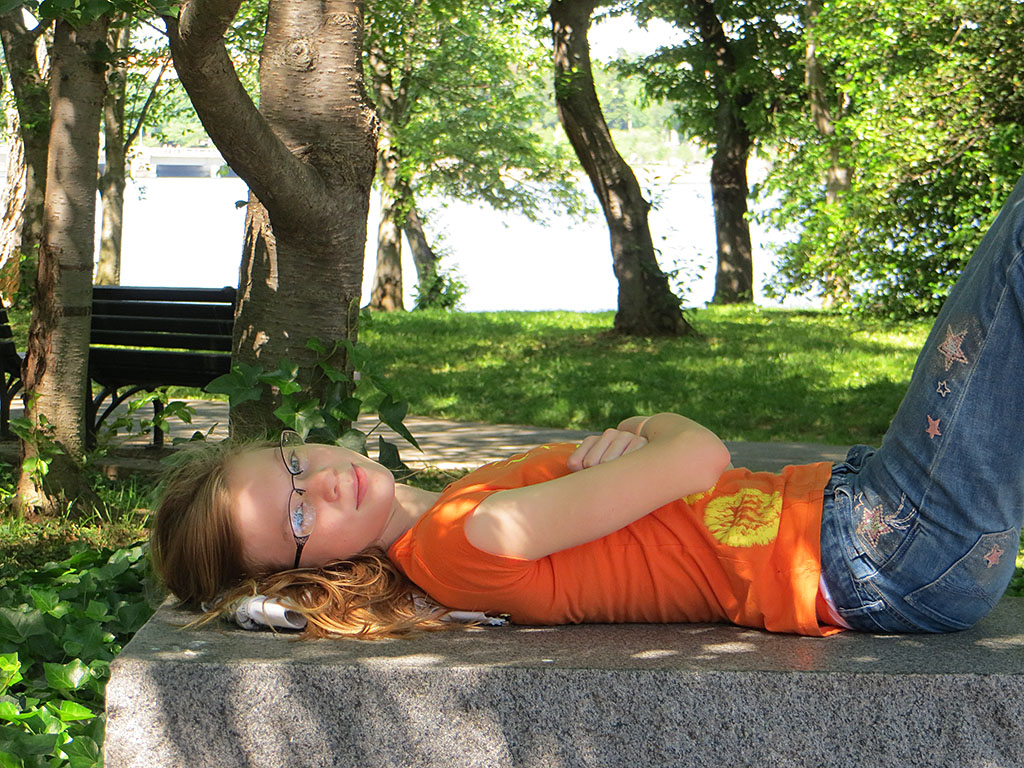 Jefferson Memorial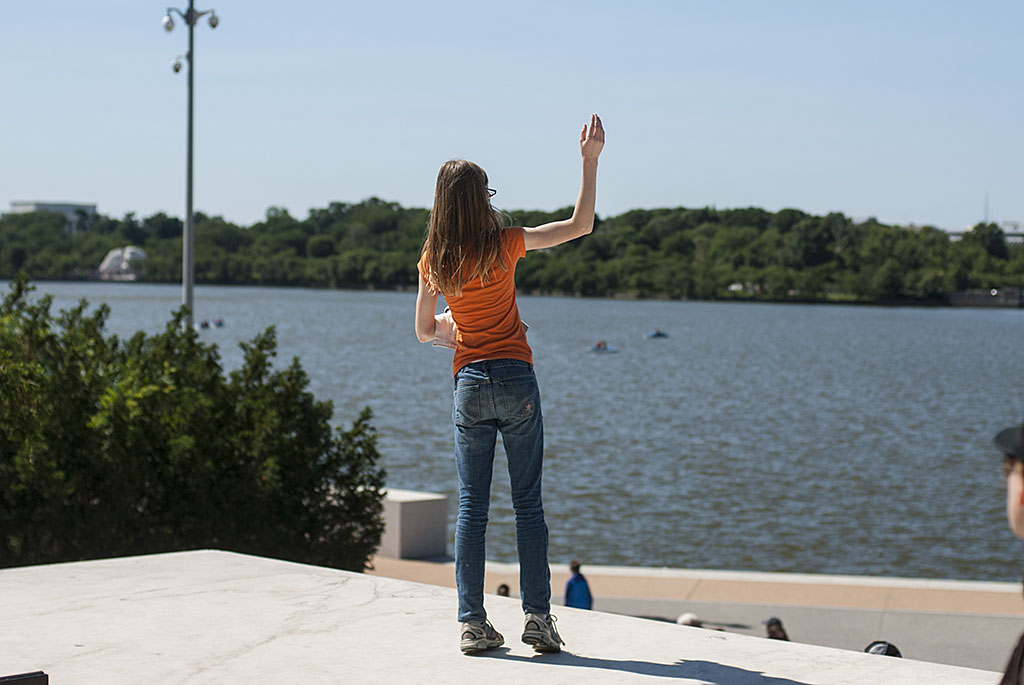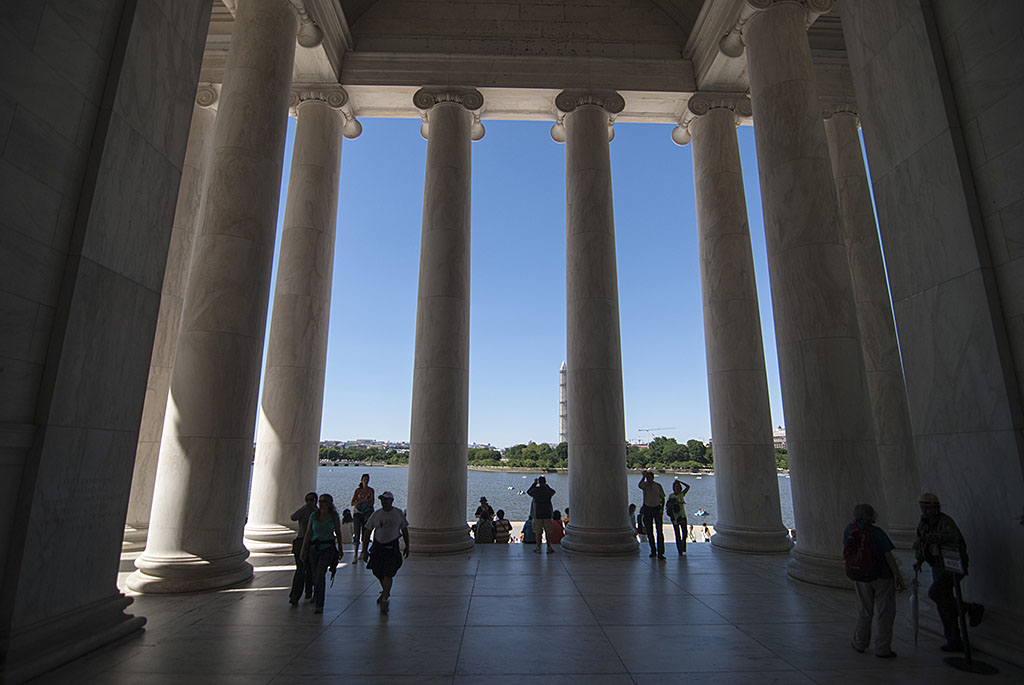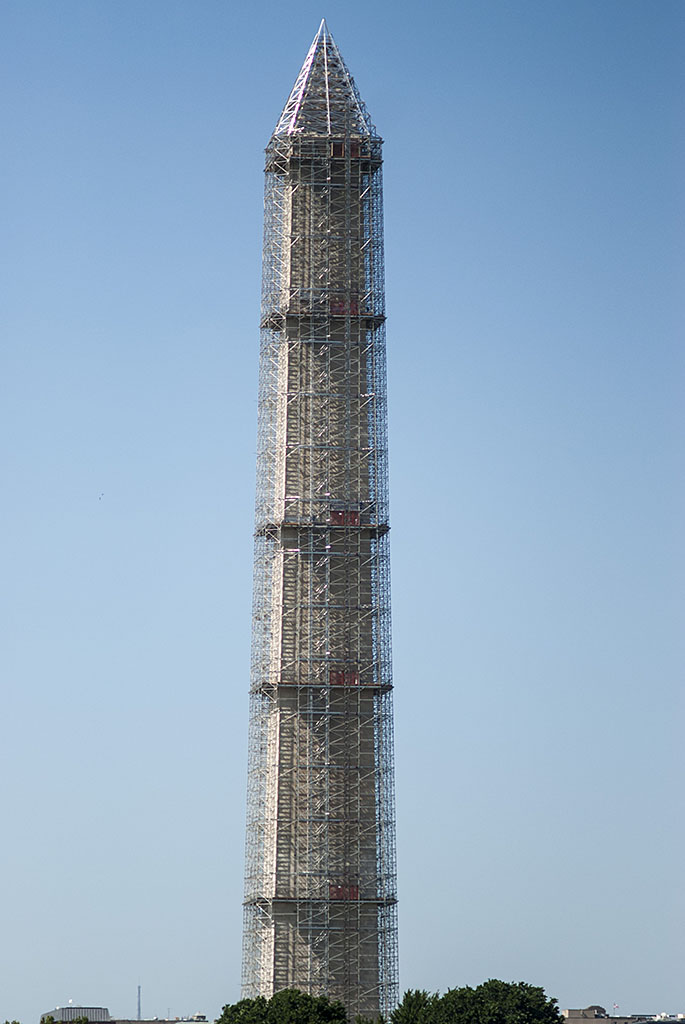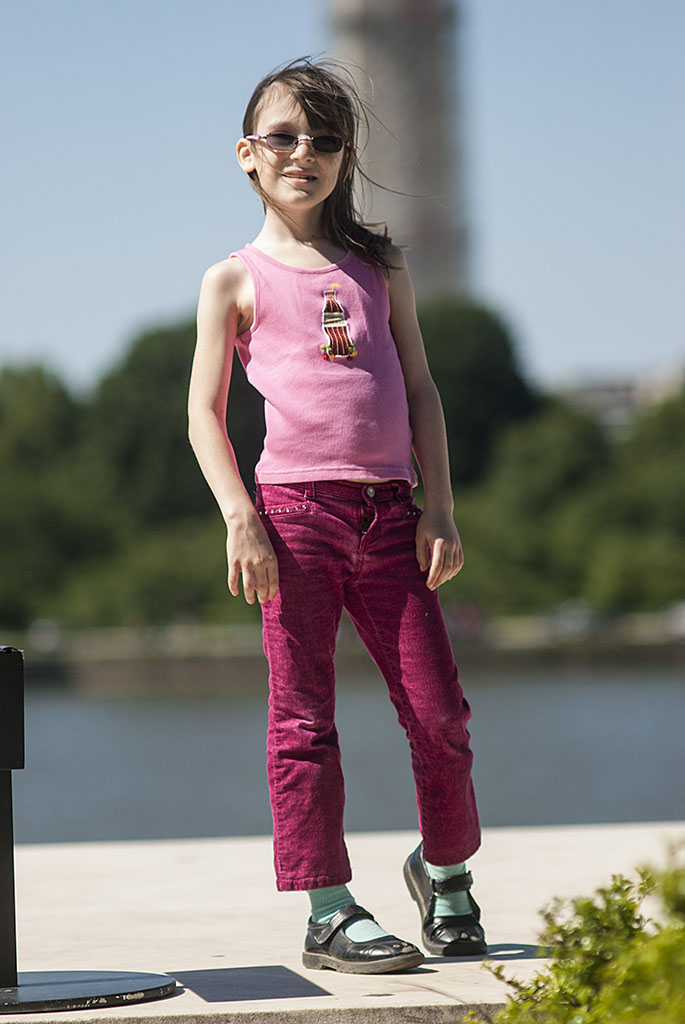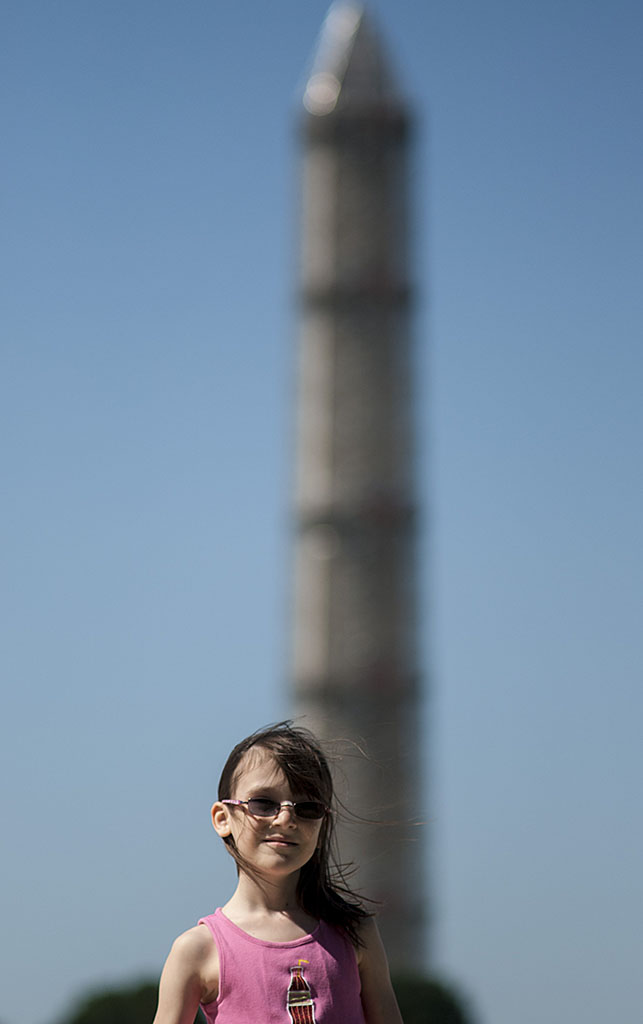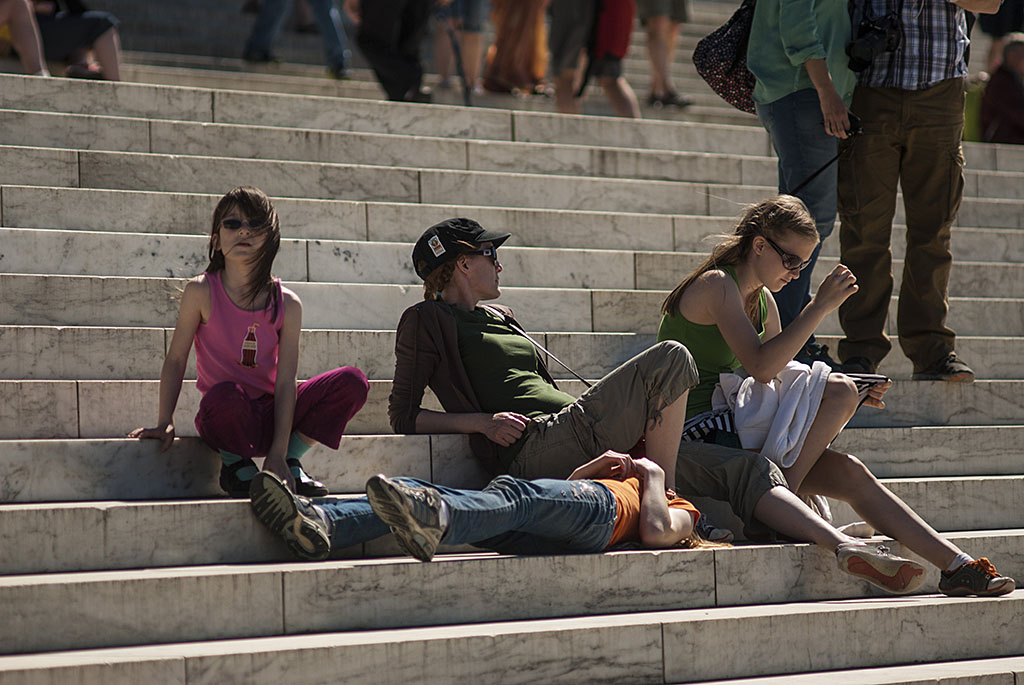 Back to Alexandria
Sunday evening we went on a trolley ride and another walk around Alexandria
(Annika on the trolley, below)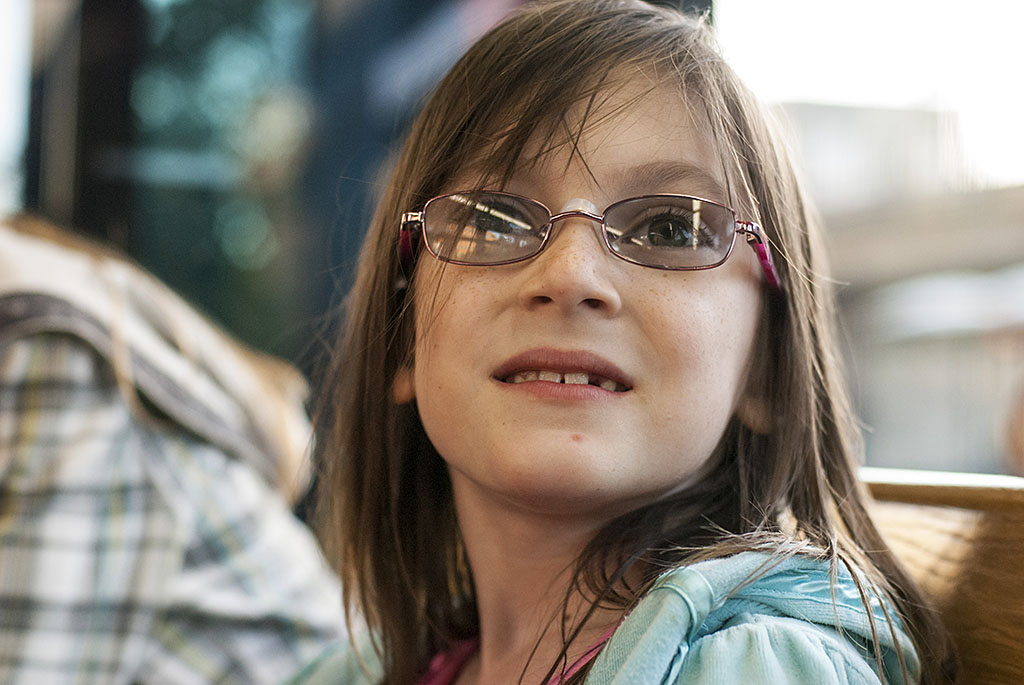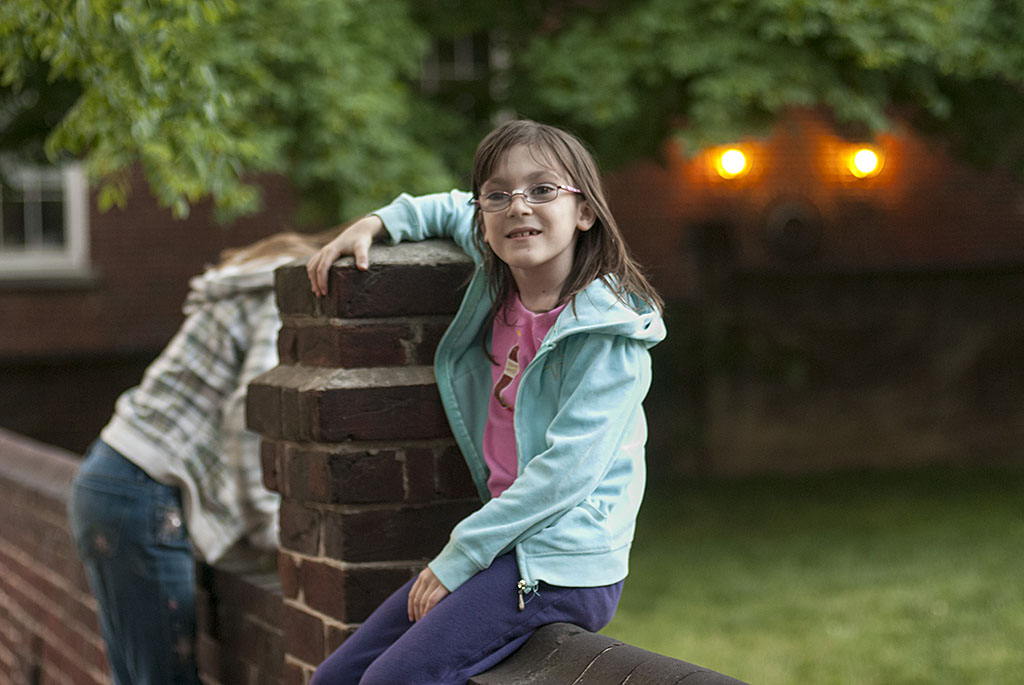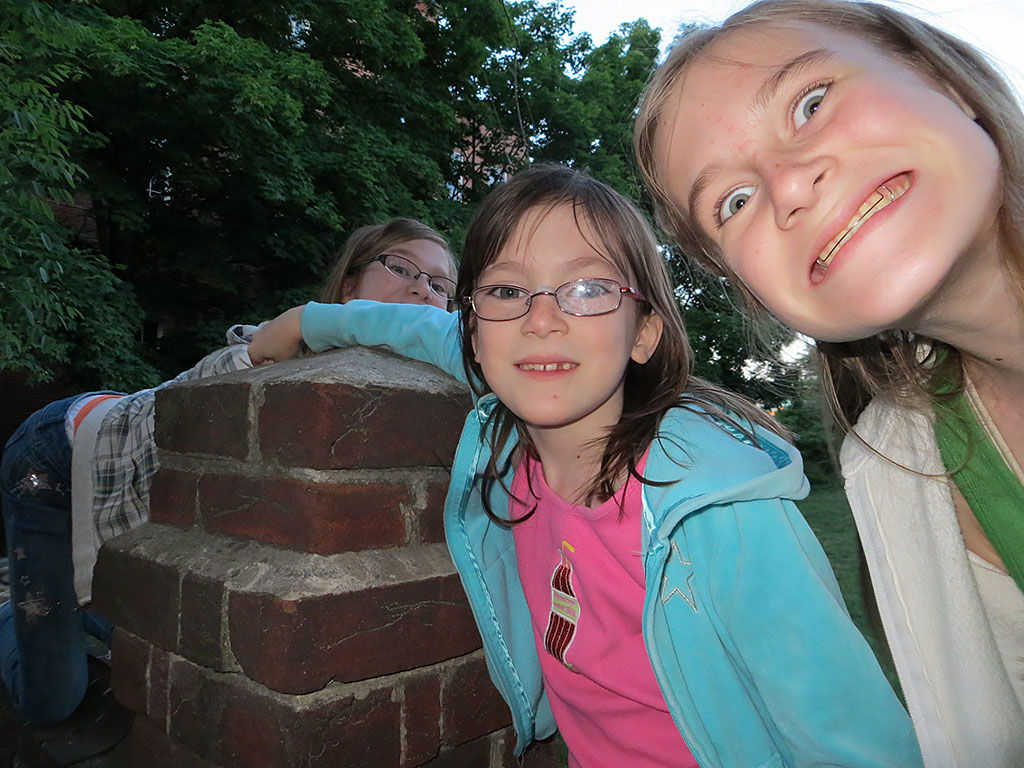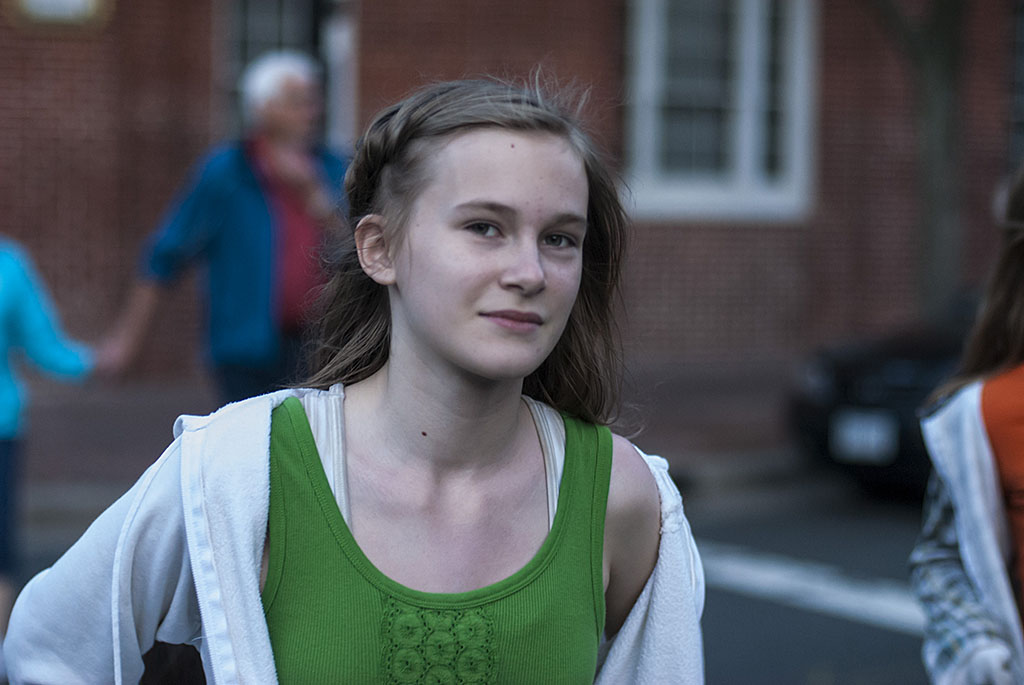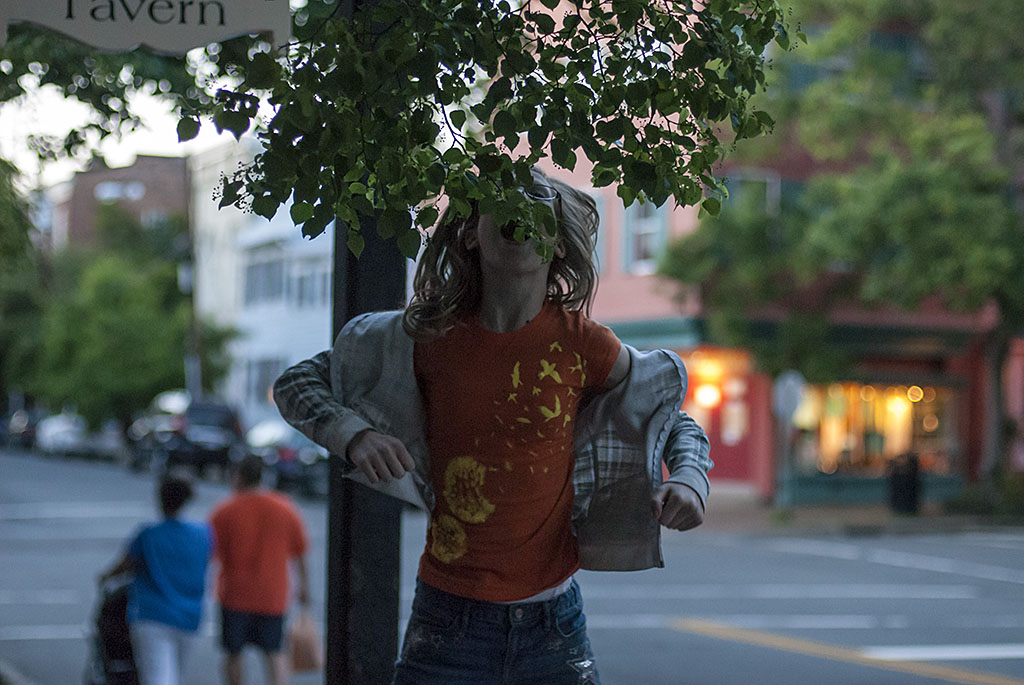 Brigitta attempting to eat leaves off of trees in mid-air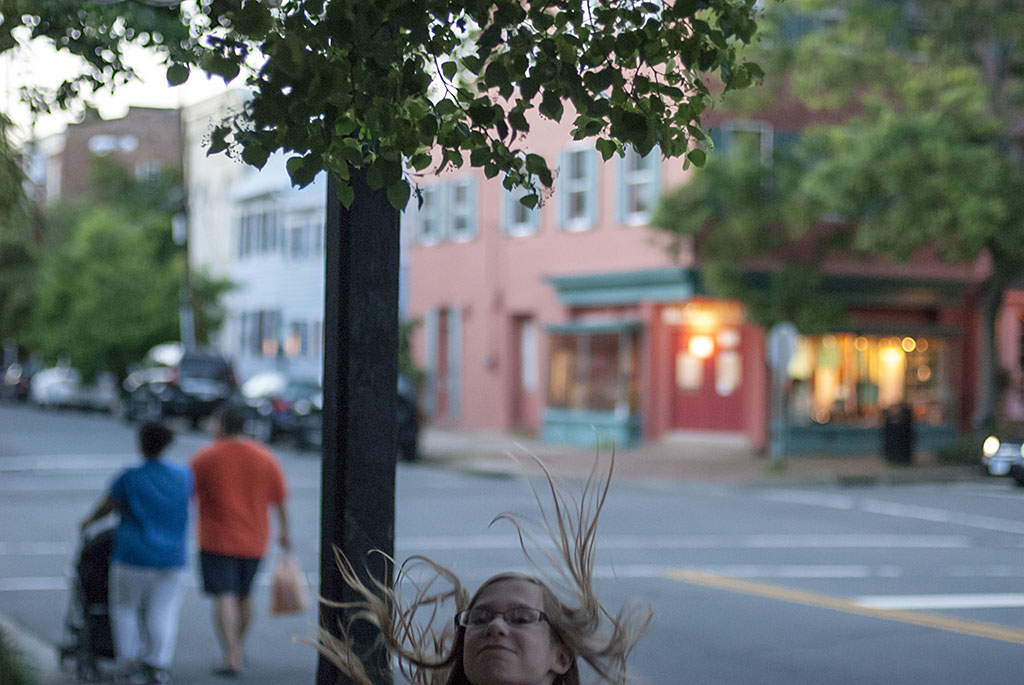 She got one.
And now she's running into Platform 9 3/4