9-7-1996 ~ Retroblog # -6
(David)
Joan and I were married at Our Lady of Victory Church in Tallmadge, Ohio on September 7th, 1996. We were living in Colorado Springs at the time and made wedding arrangements on earlier visits and through Joan's parents. I was in graduate school; we were poor, frugal and cut costs wherever we could. This included not hiring a professional photographer. Instead, we relied on relatives and friends to take photos. We also set disposable film cameras on tables at the reception. Some people gave us prints and we developed the disposable camera film years later. I figured that we would make a photo album some time, but then children happened. After we began this photoblog I wanted to scan to prints and make a page like this one. After 17 years of marriage and almost 8 years of photoblogging I finally devoted the time to sorting through, organizing and scanning our old photos. I somewhat color corrected, cropped, straightened and enhanced what we had. The variety of film brands, speeds, cameras, lenses, processing and printing created quite a variety of looks, but I'm happy with the overall results.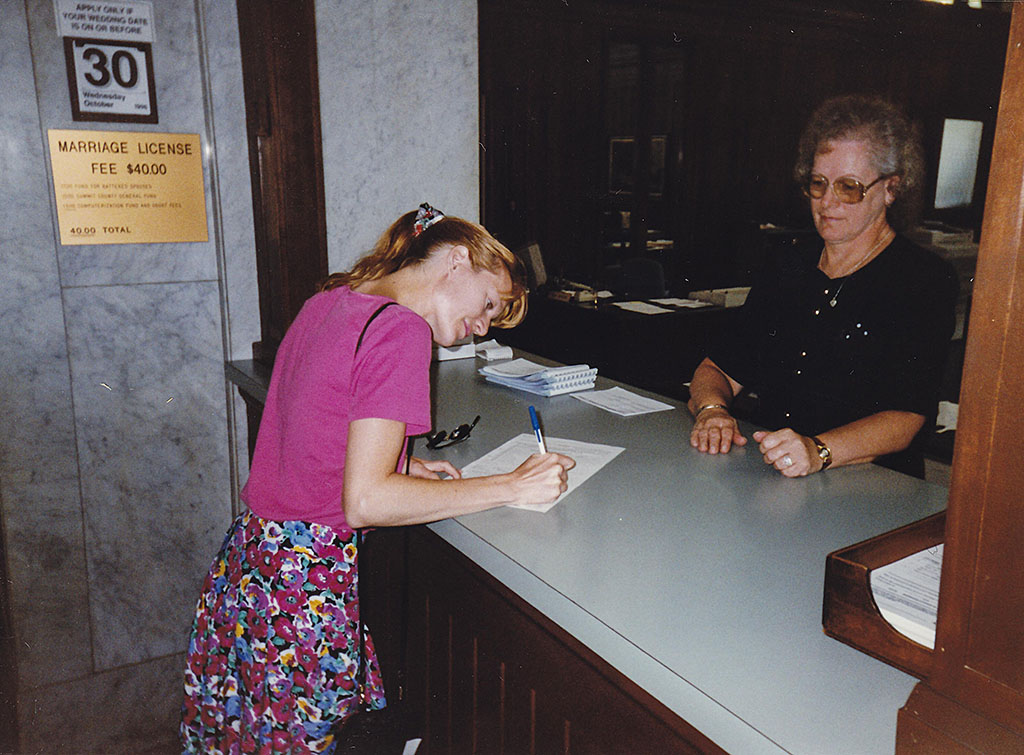 The dress was especially special. Joan and I designed the dress ourselves. After coming up with our concept, Joan put on an old tee-shirt and I wrapped her snuggly with masking tape so that it wouldn't stretch.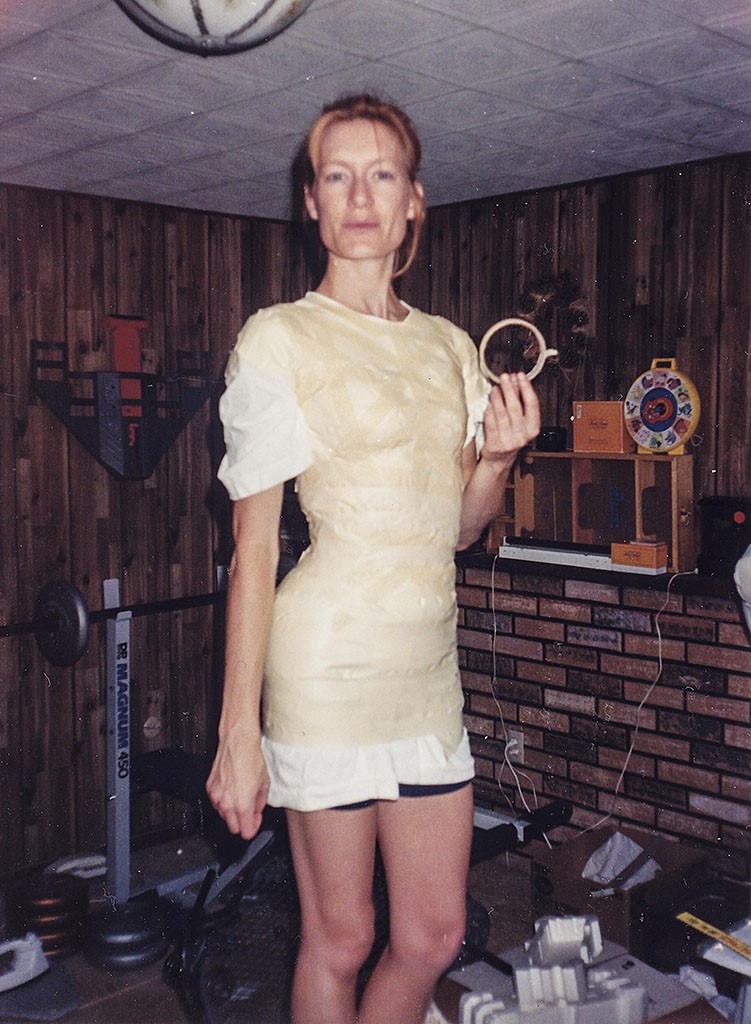 I then measured and drew seam lines and then cut Joan out of the pattern along a seam line.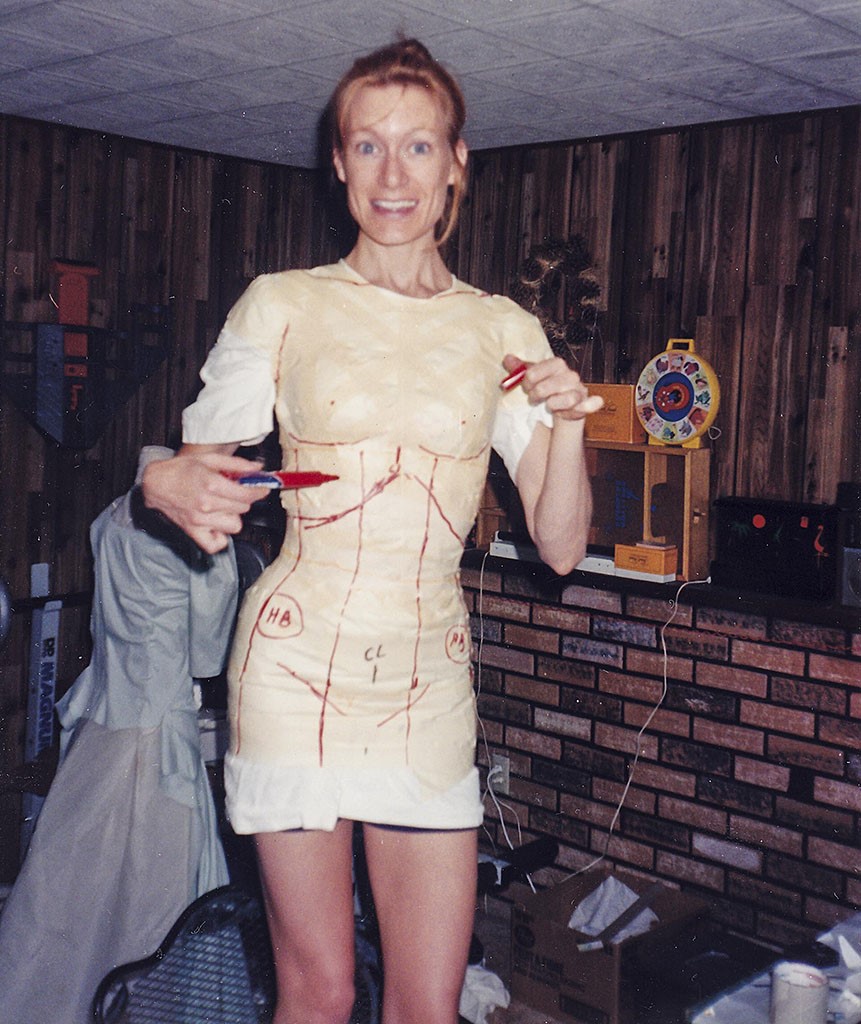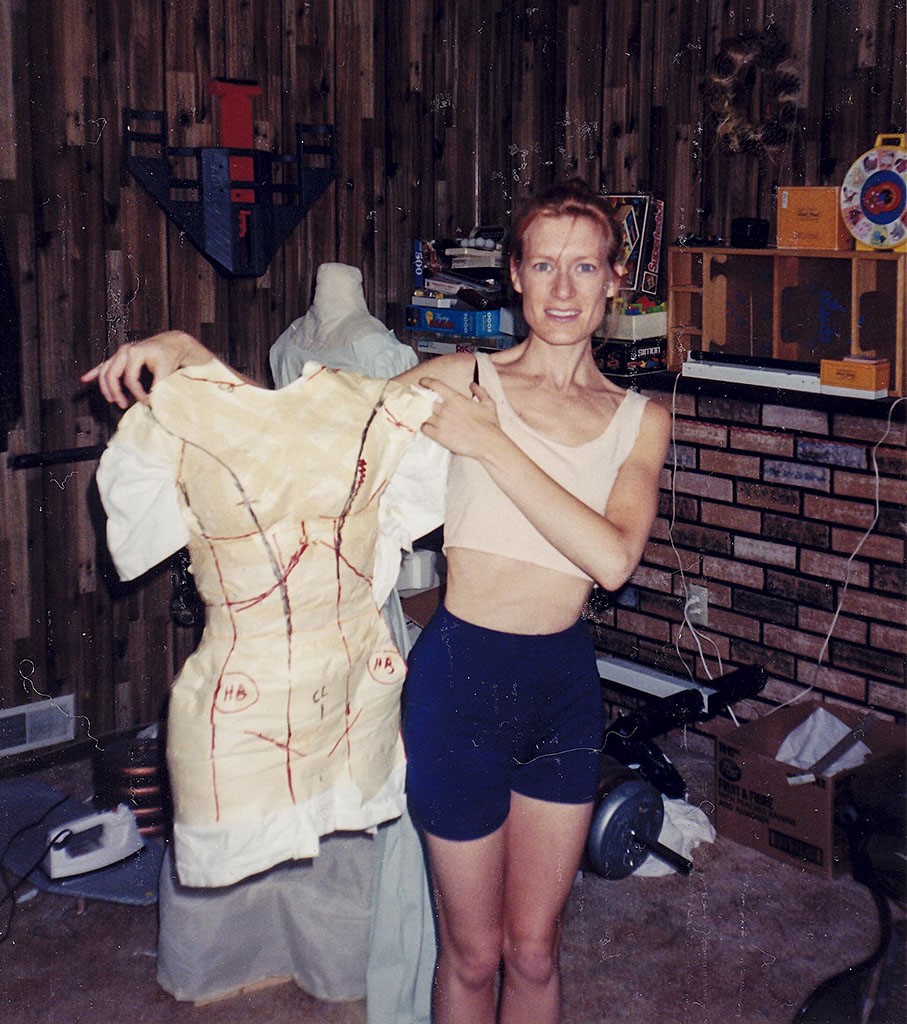 I cut the pattern into eight pieces used these to make a practice dress out of scrap fabric. After making more precise alterations to the practice dress, I took it apart and used it as the pattern for the real dress. It was a long process extended by the fact that I really didn't know what I was doing and was making things up as I went along. I also left for Alaska for a few weeks during the summer dress-making time to help out with the Miller's Reach fire in my hometown of Houston, Alaska. Some notable features of this dress
include: eight lower points of the bodice stay snug against the body while the skirt part puffs out between the points. The trick was to make a sewn-in Lycra undergarment. There's a hidden zipper in a side seam. The shoulders are made of 13 independent "leaves" that are each attached at a top step point. Joan can still fit into this dress and wore it two years ago as Mother Swan in Dynamic's production of Honk!.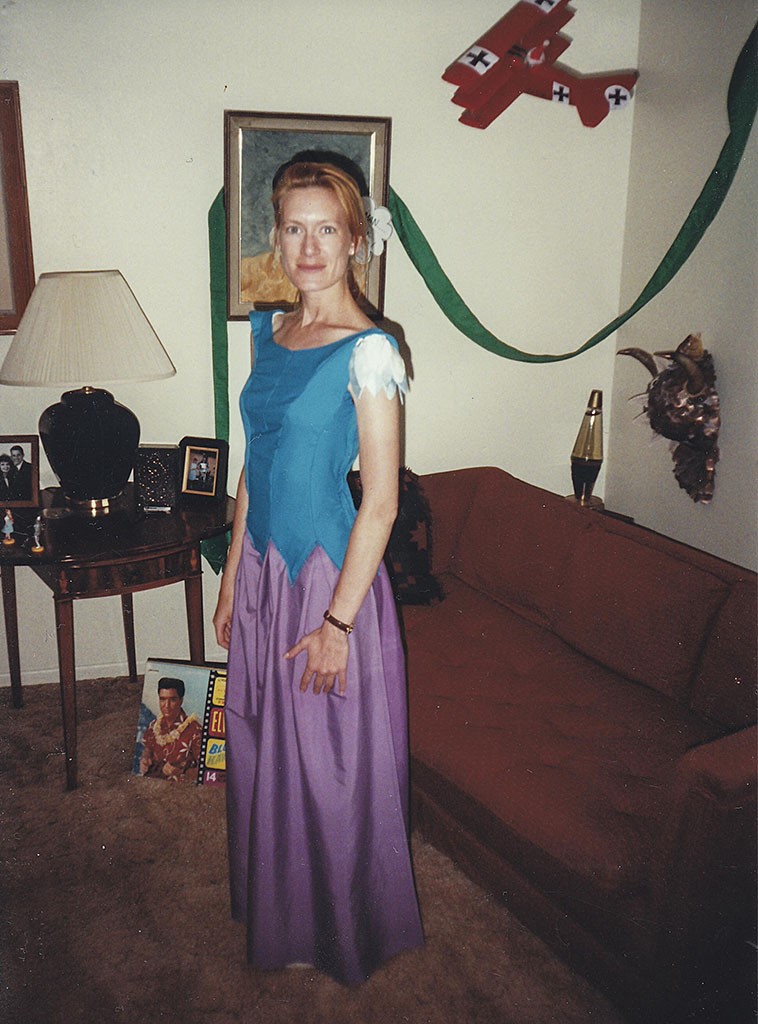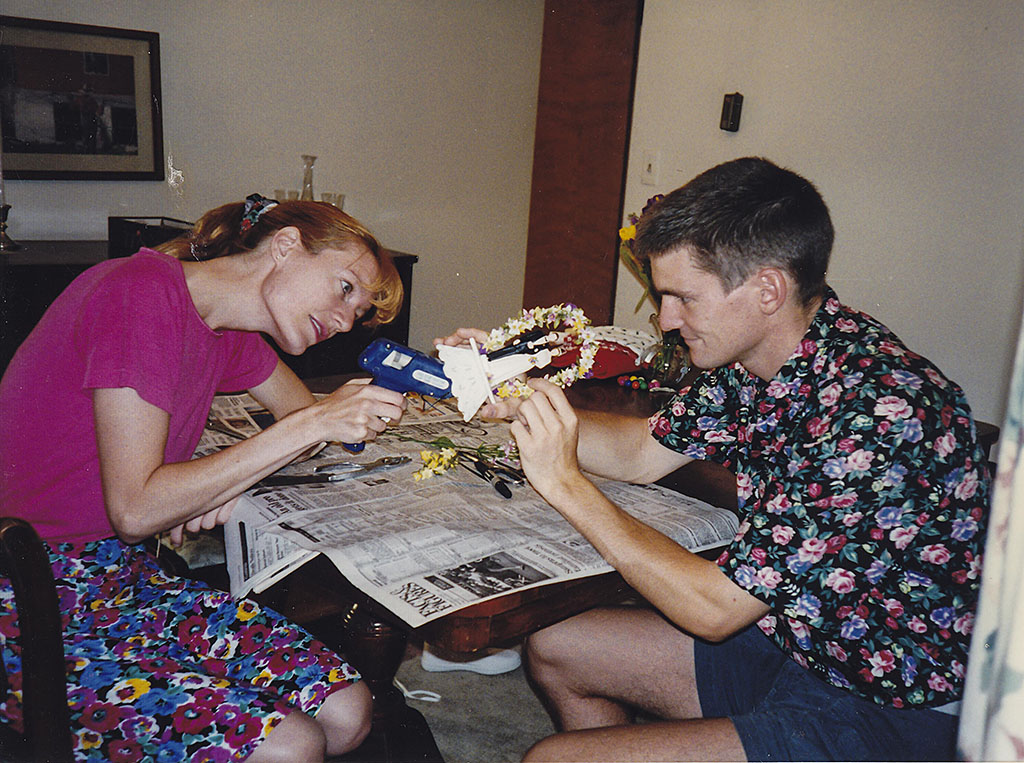 The topper to our cake was Bill and Harriette's from 1964. Joan and I restored it and jazzed it up.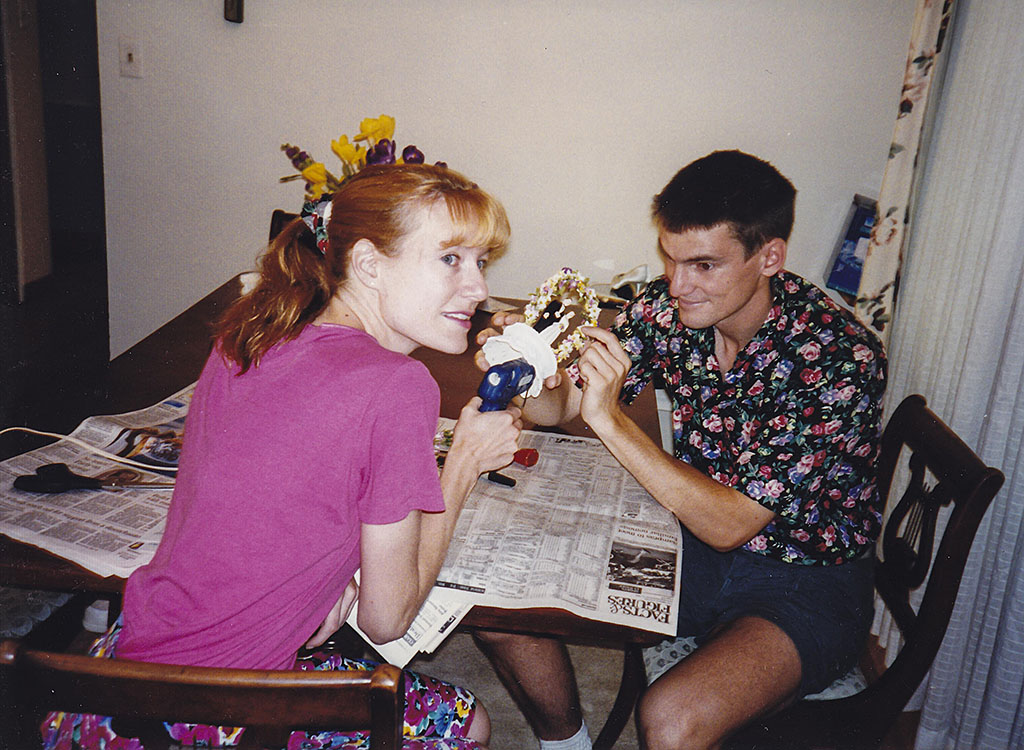 Rehearsal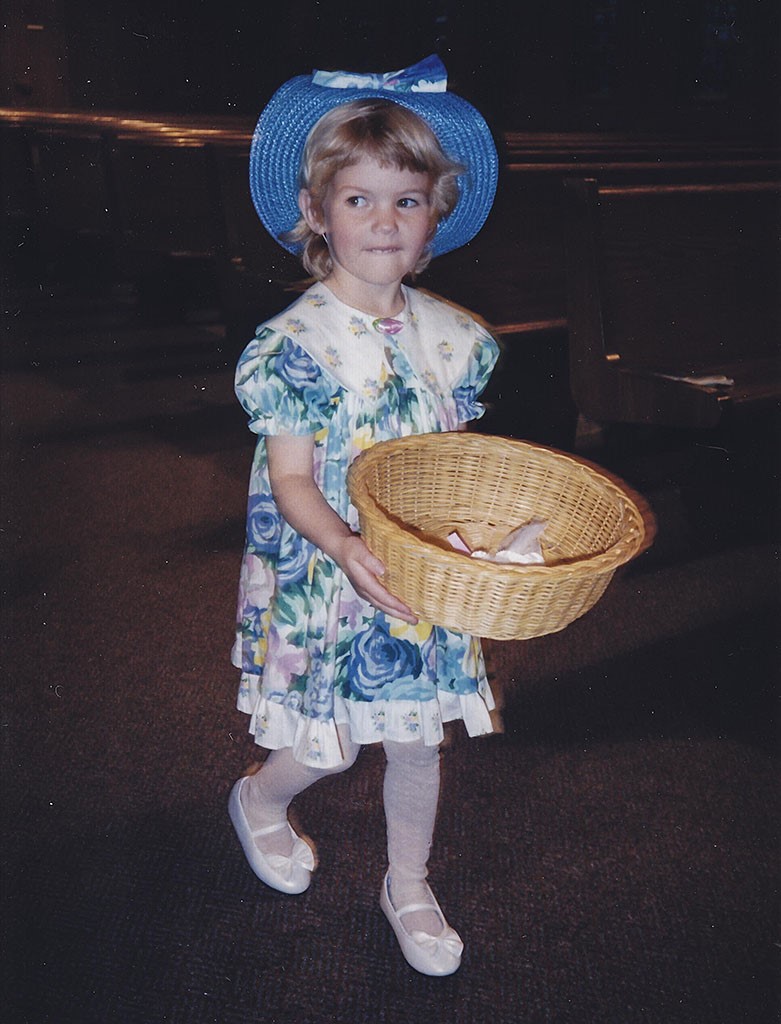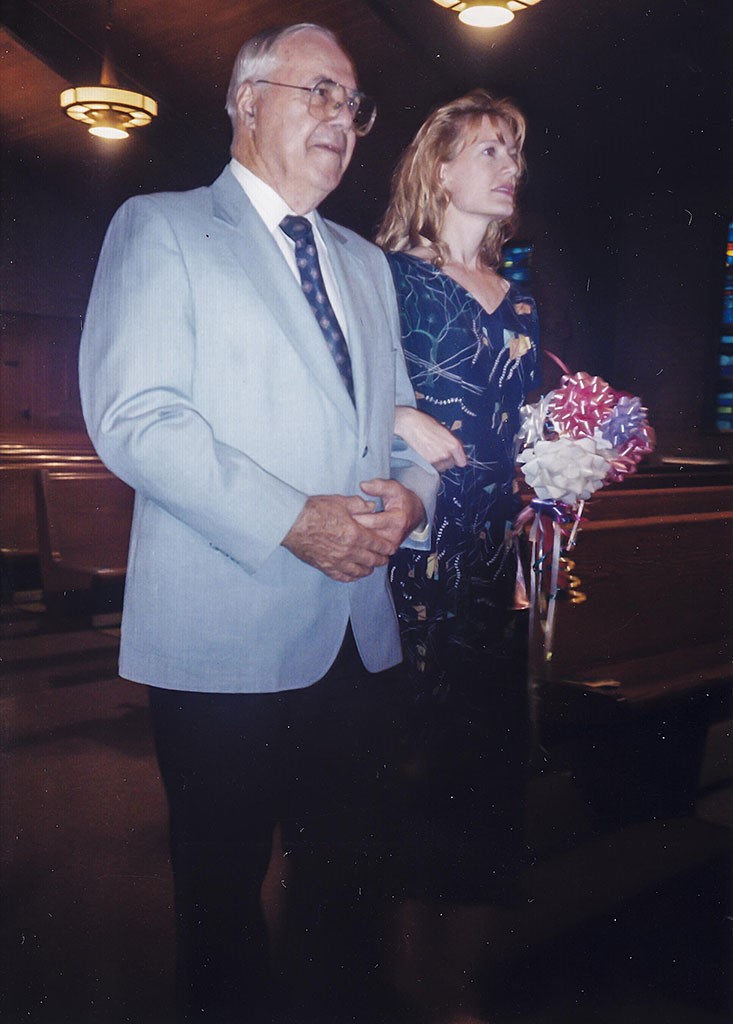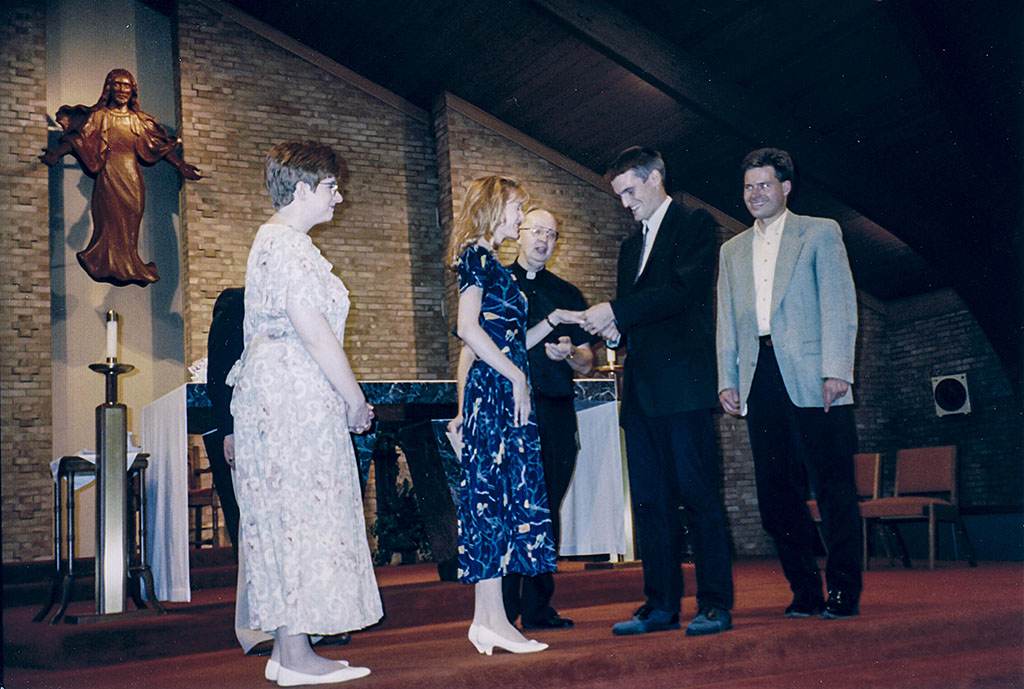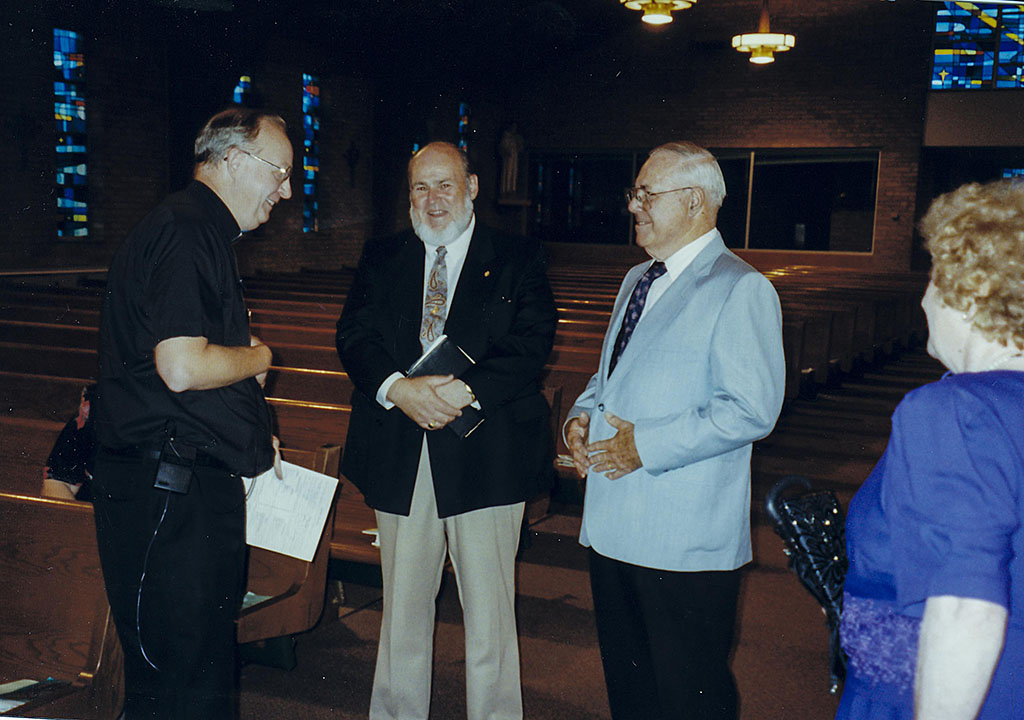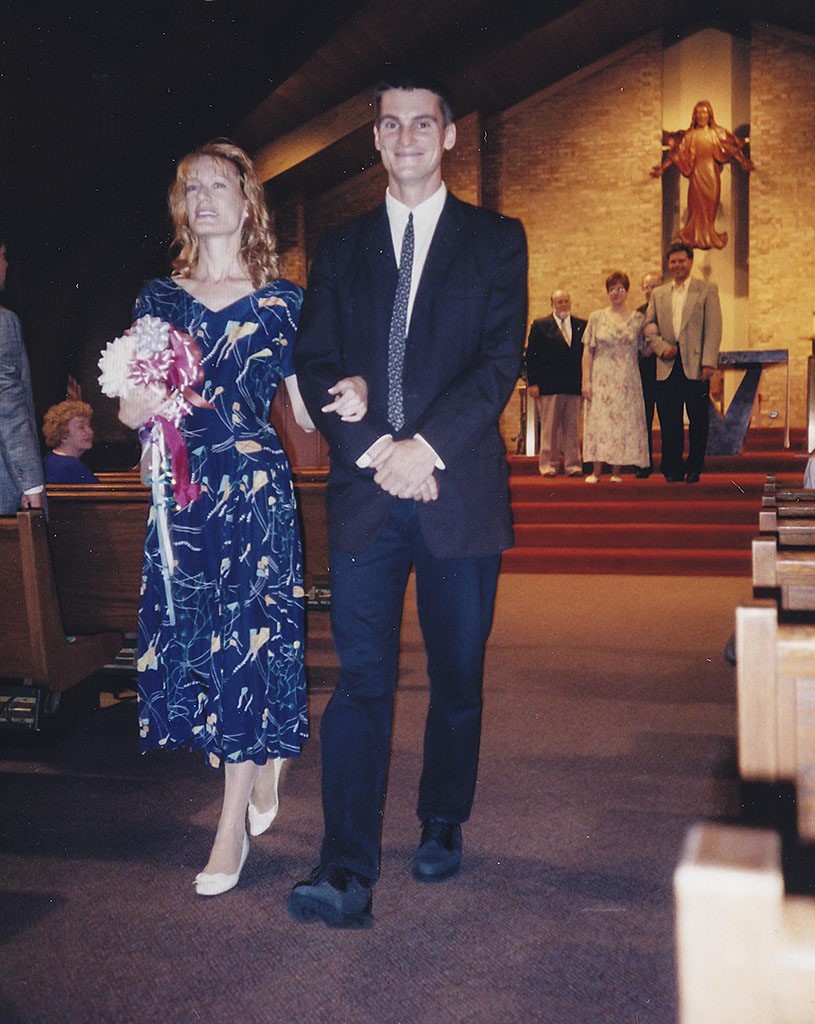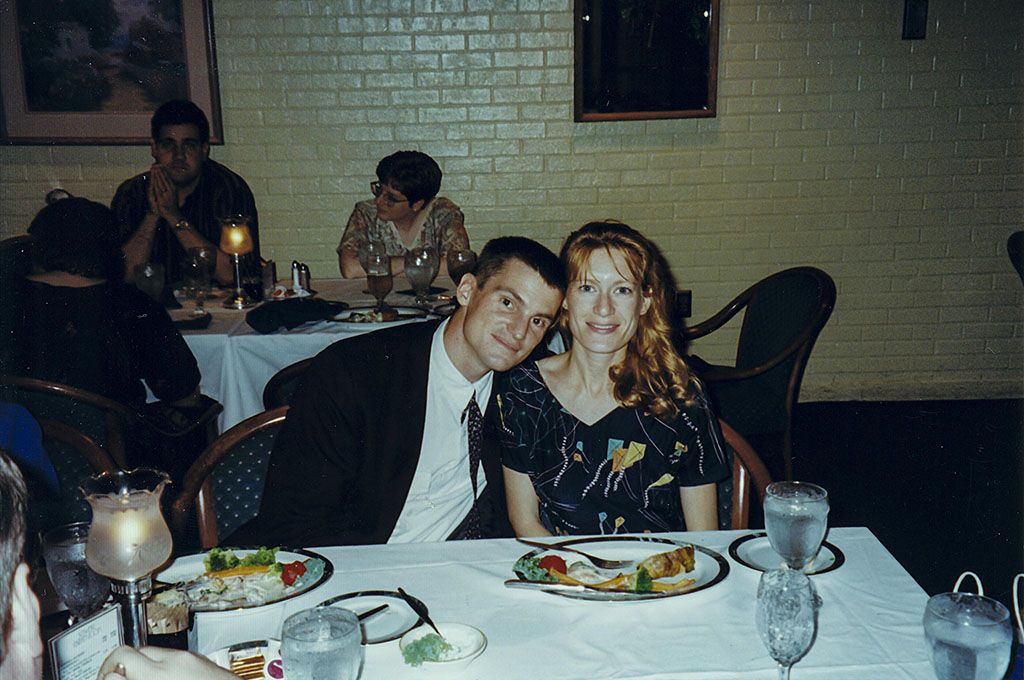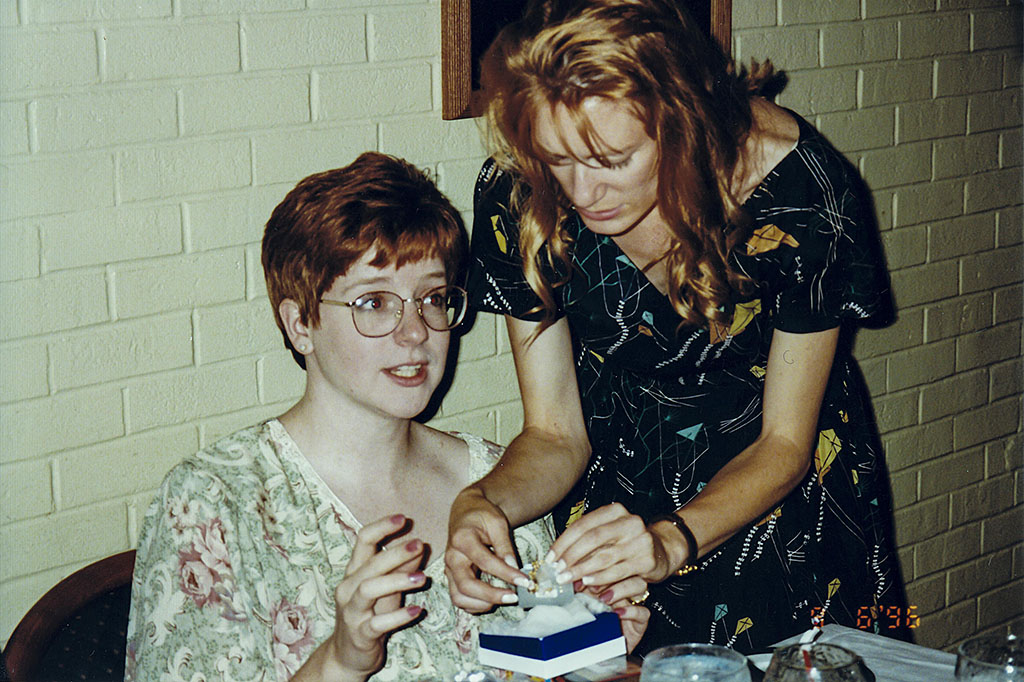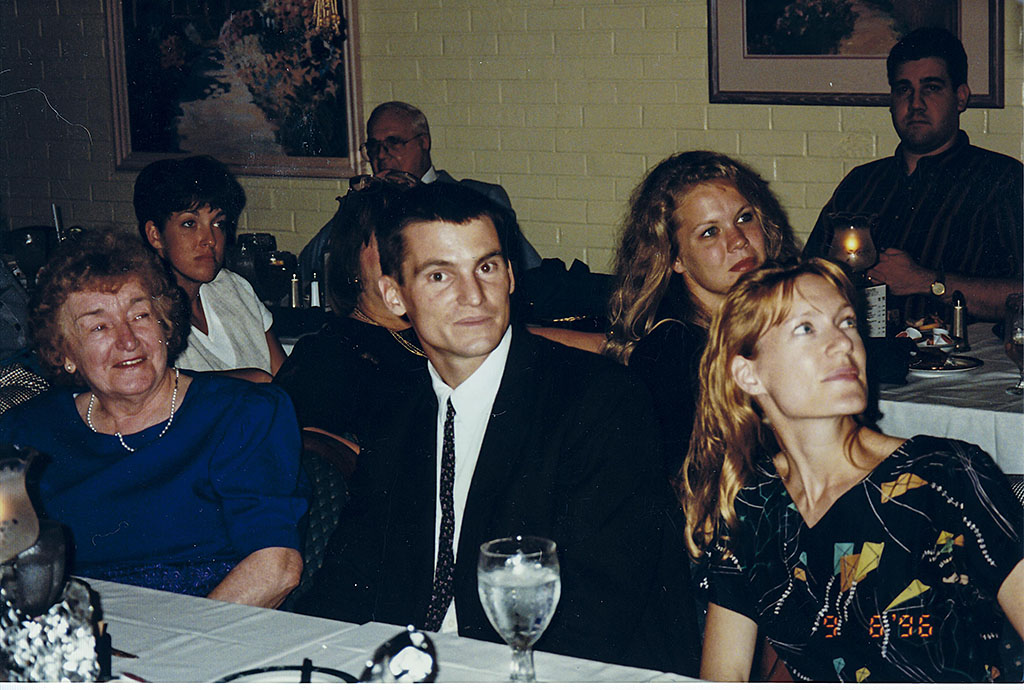 Hurricane Fran hit our area on the weekend of our wedding. Joan and I wanted a backyard tent reception.
Joan's mother thankfully insisted it be held indoors. Below, Charlie and I return from a run in the rain the morning of our wedding.