12-25-2013 ~ Blog # 587
(Joan & David)
We make the girls wait in their room on Christmas morning until we have cameras set up and then call them out. I love getting these fun pictures of sheer delight and enthusiasm. Both Joan and I had cameras this morning so some of the same events can be seen from two different angles.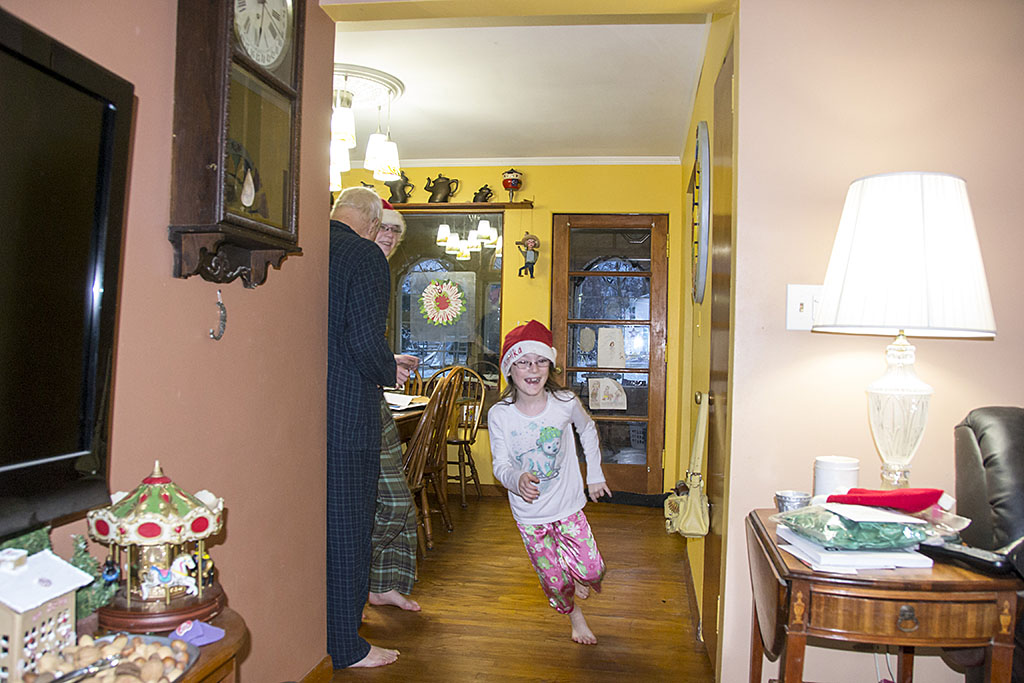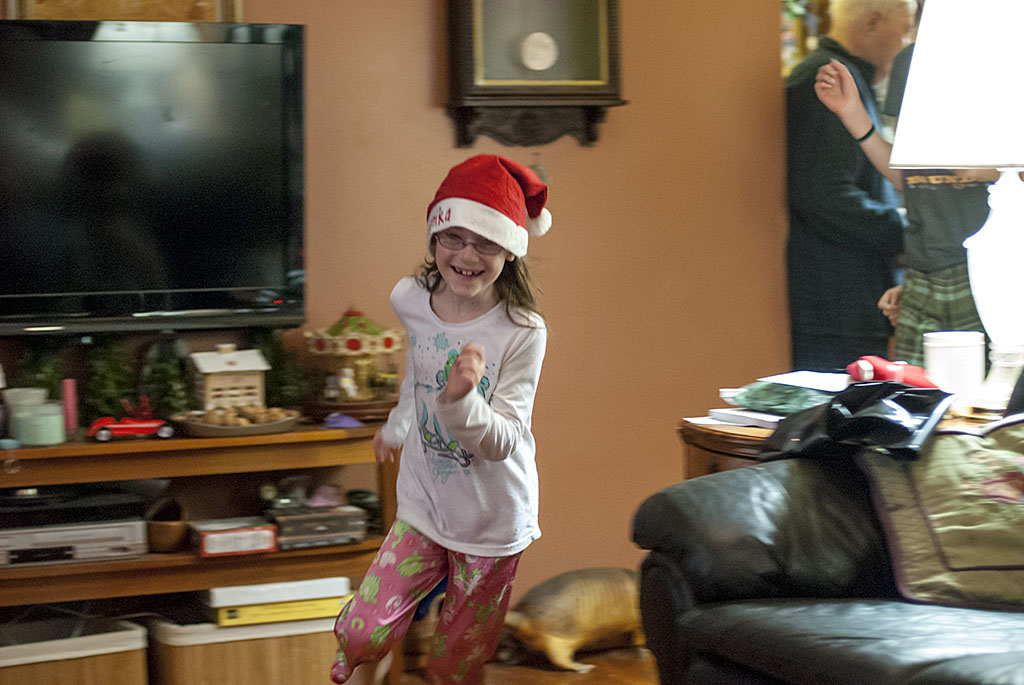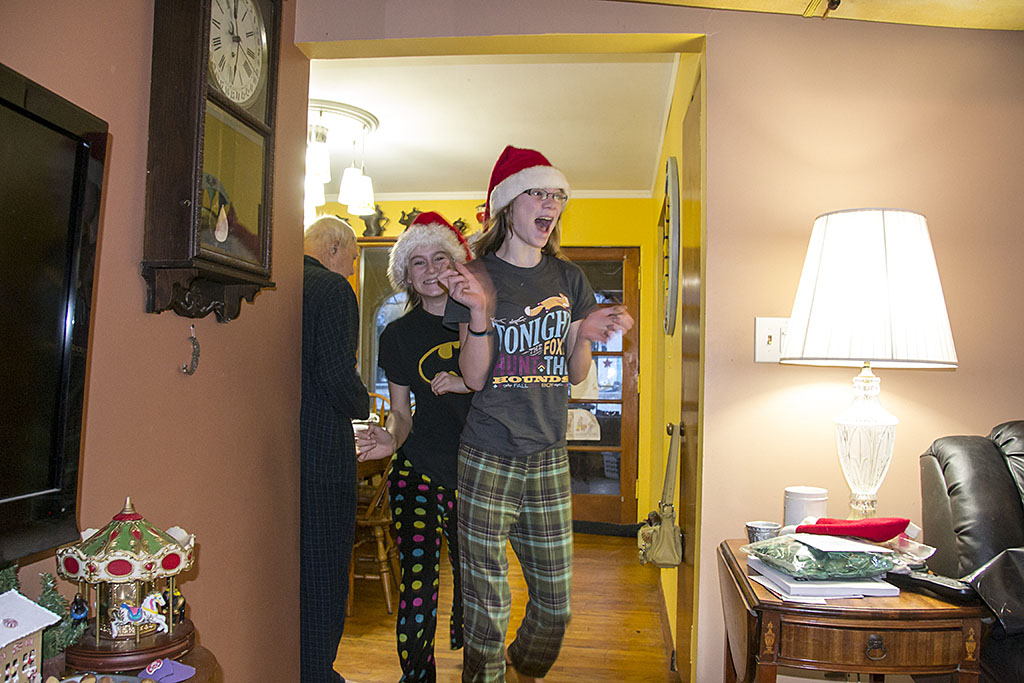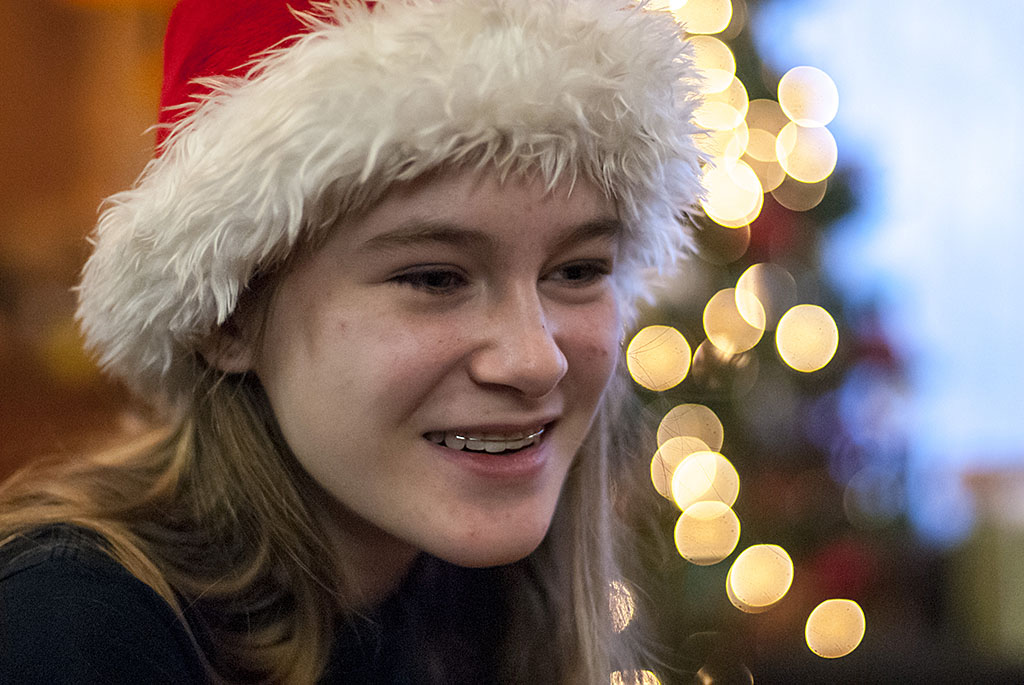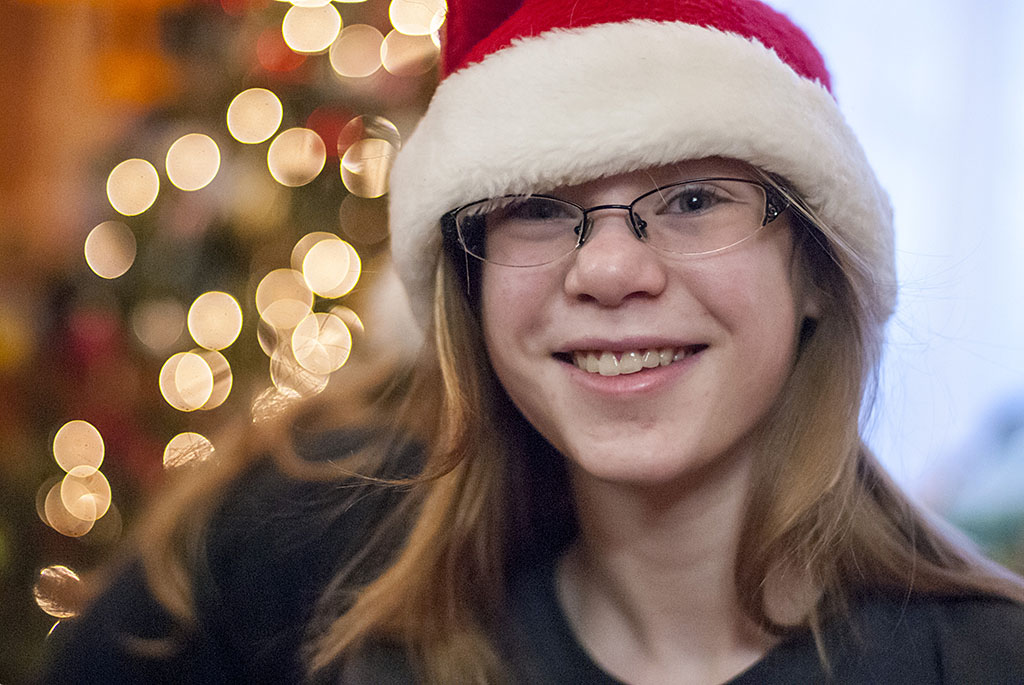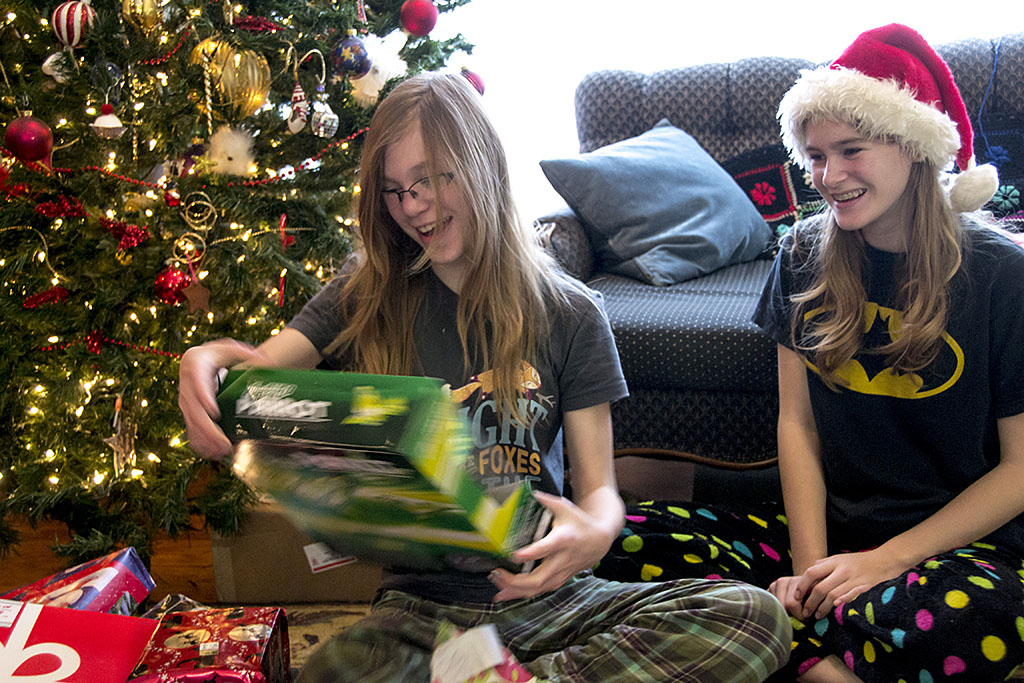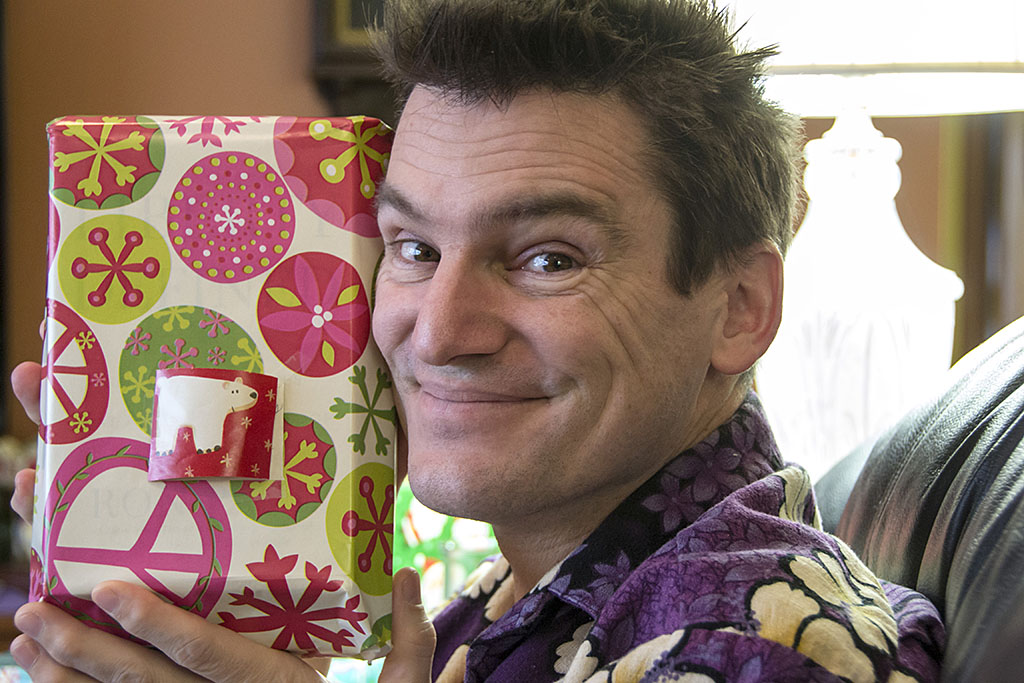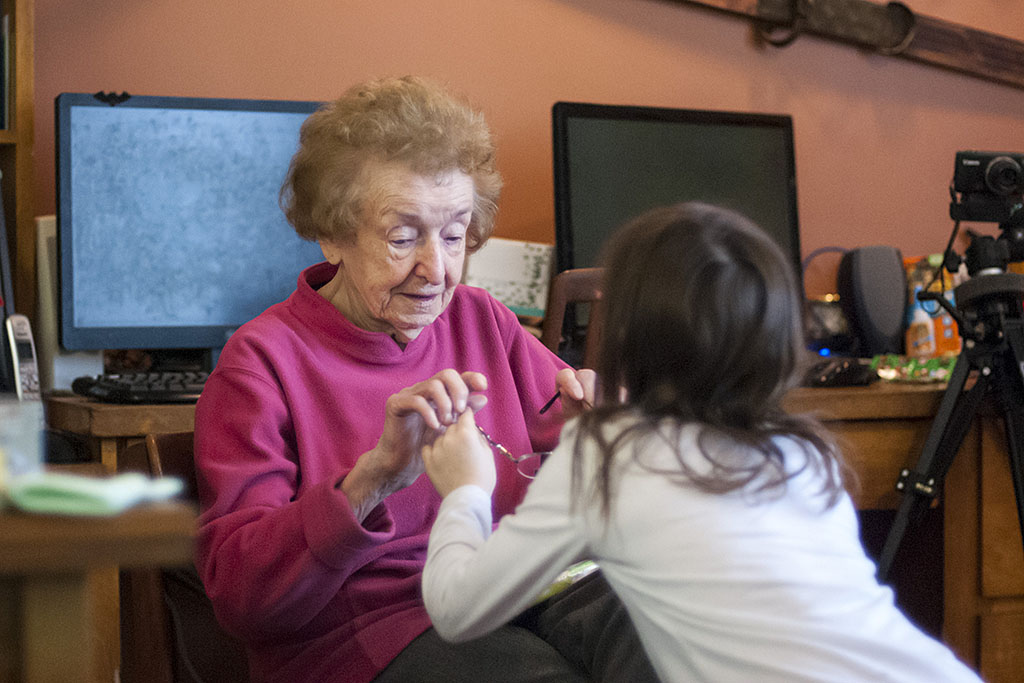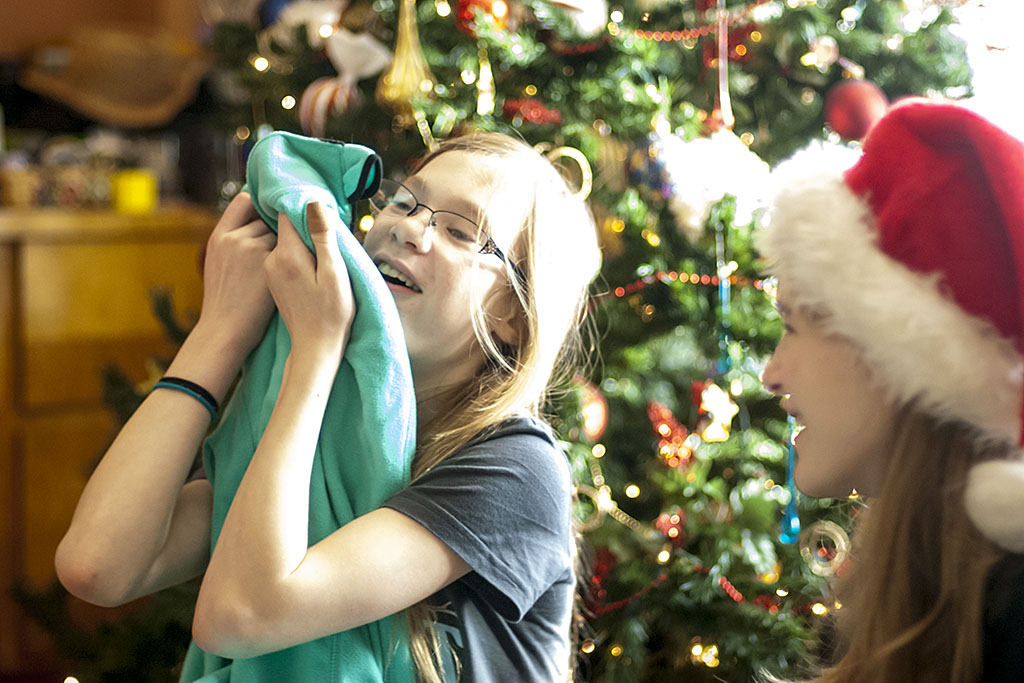 Svea and Brigitta decided to share some presents...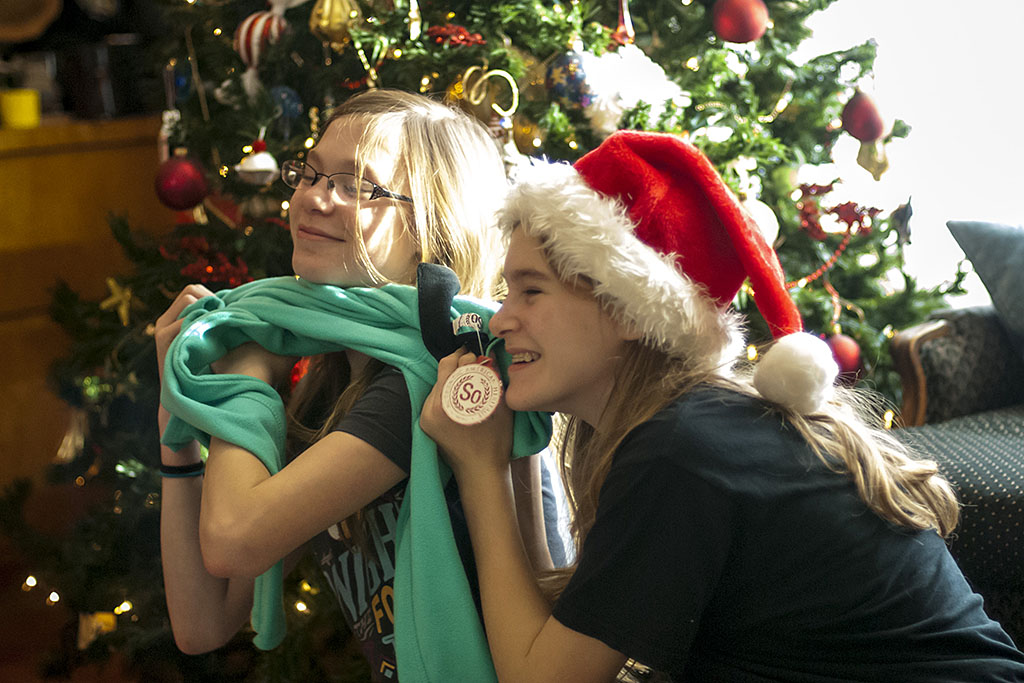 Below is one of Brigitta's gifts to Annika; a homemade Littlest Petshop cat. She made it from polymer clay and did an amazing job. Anni loved it.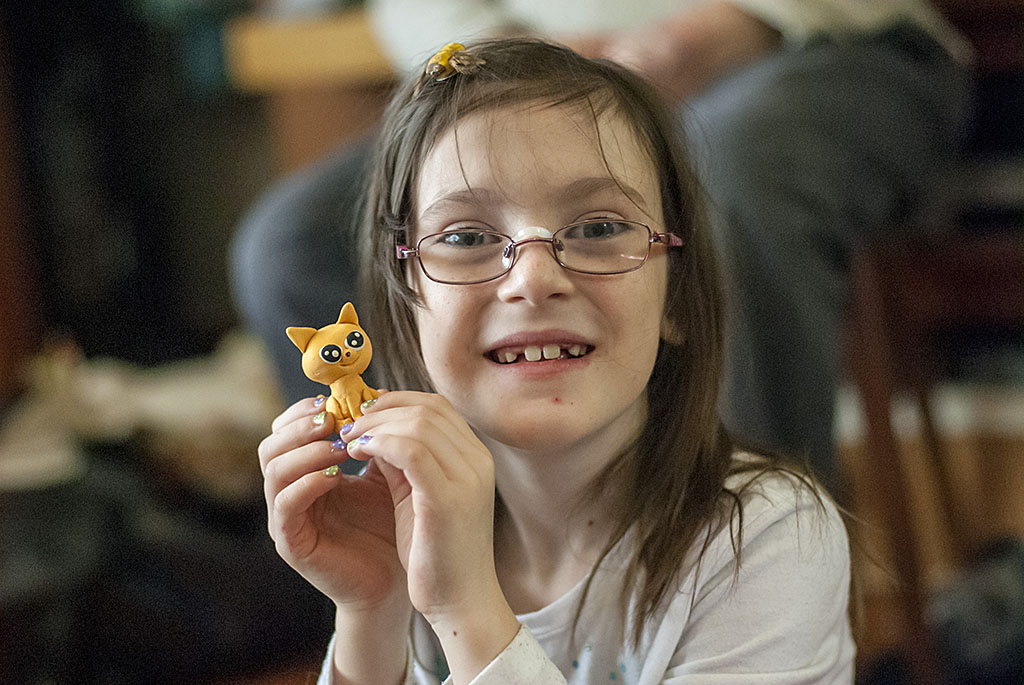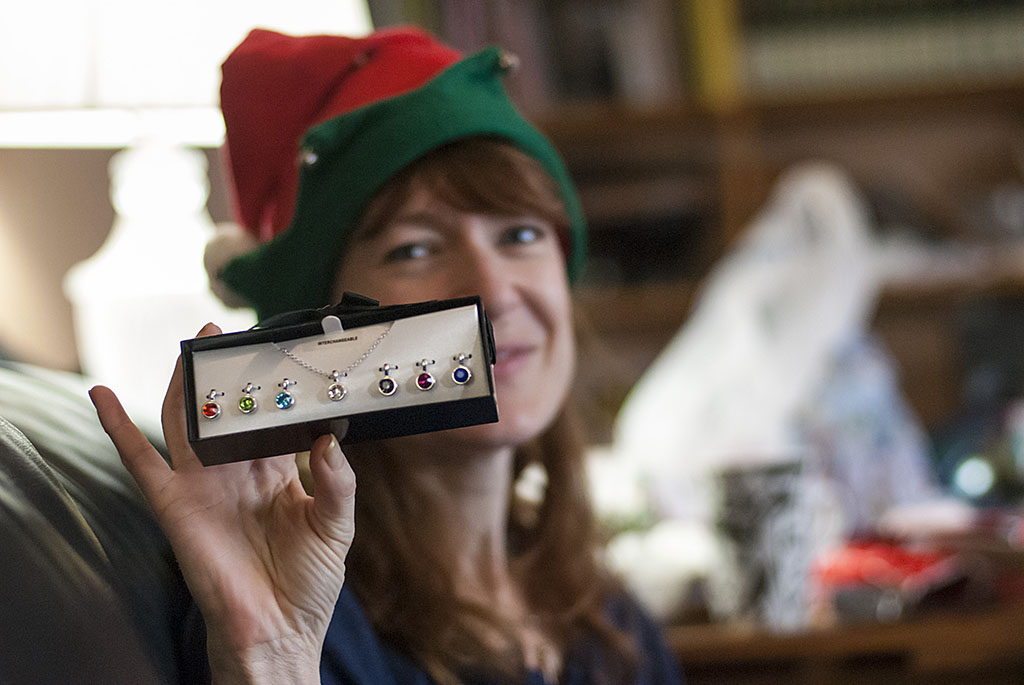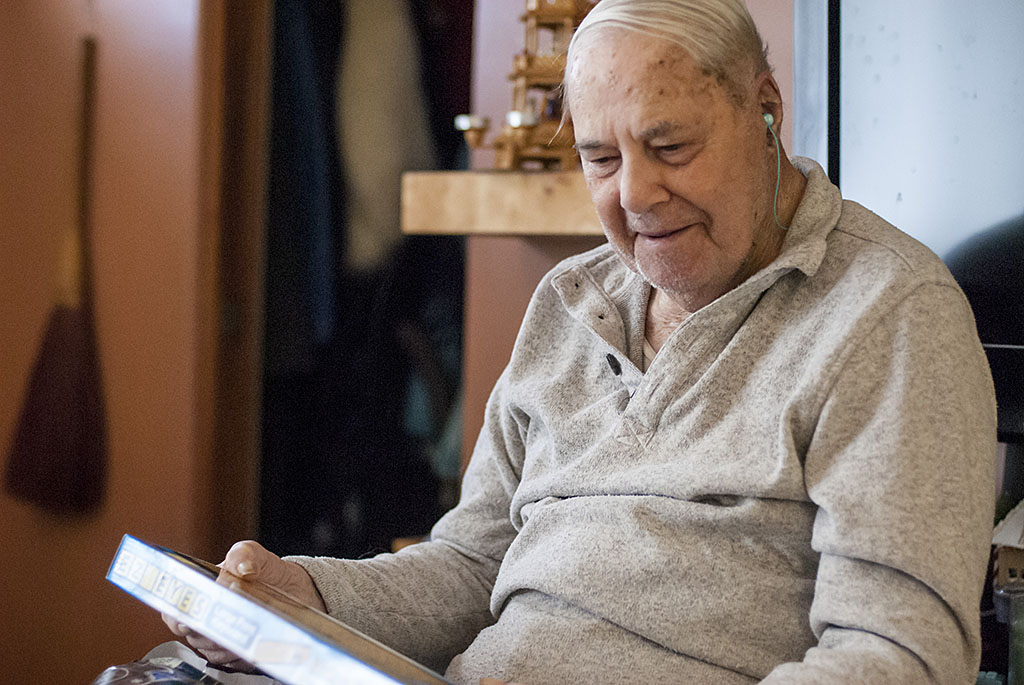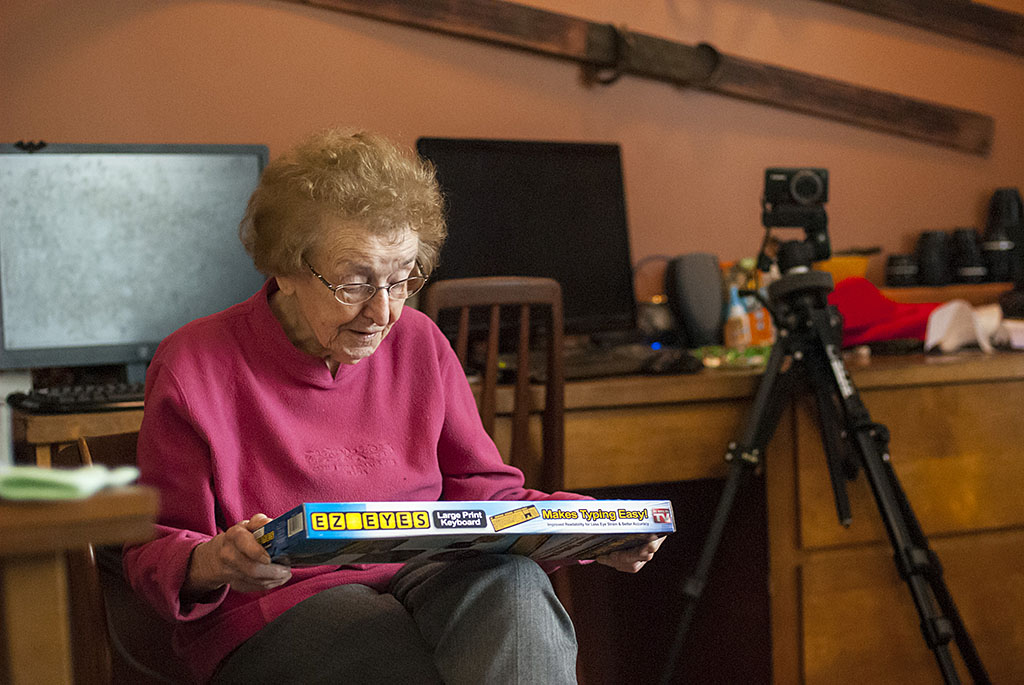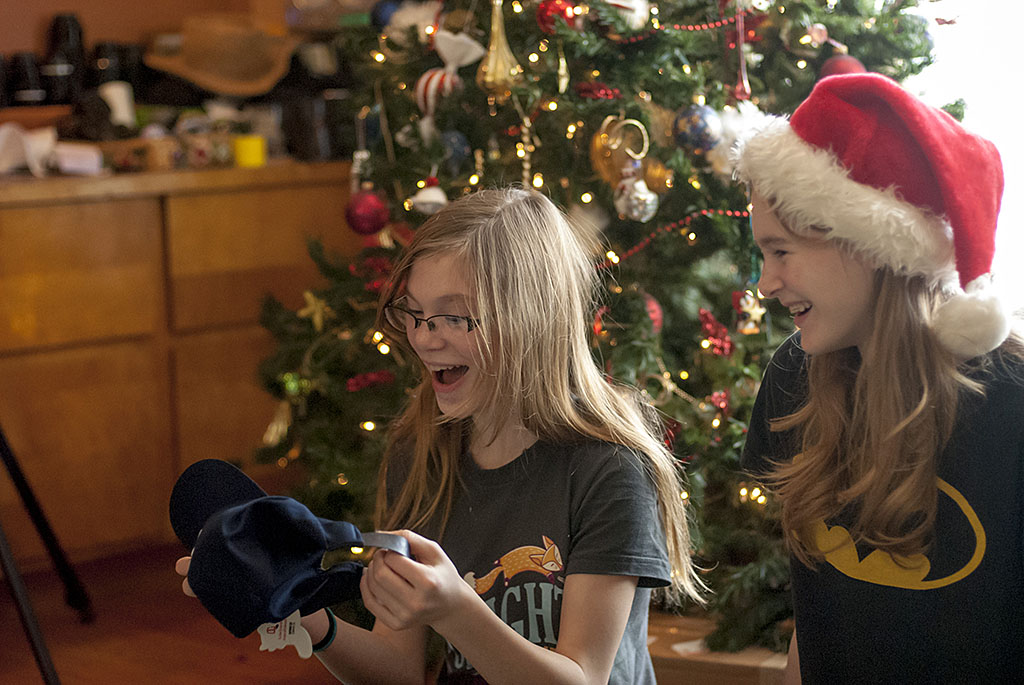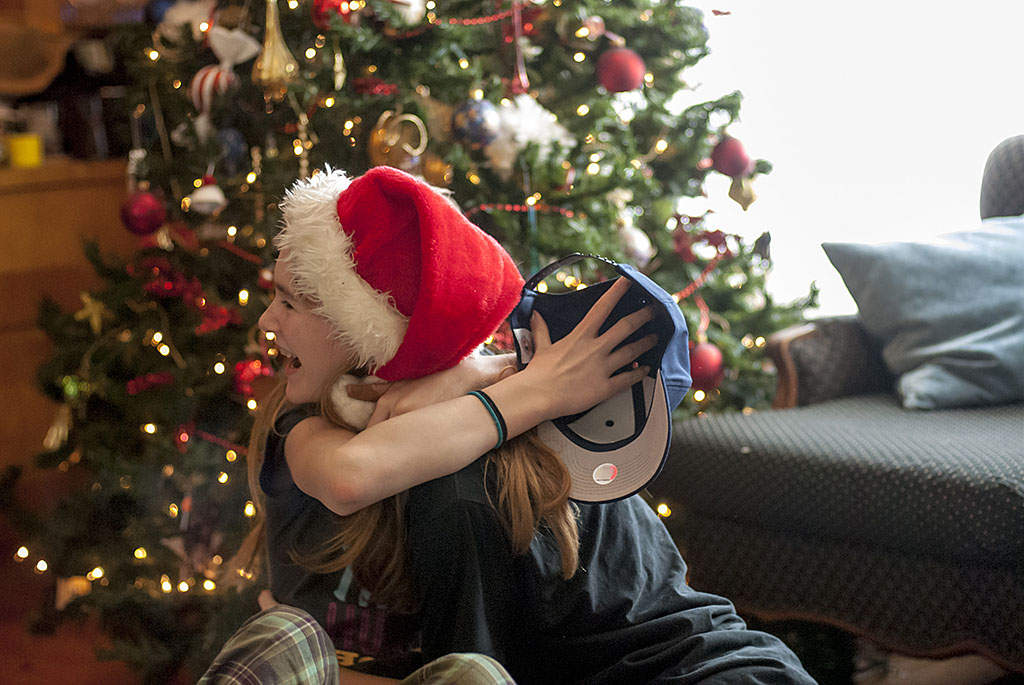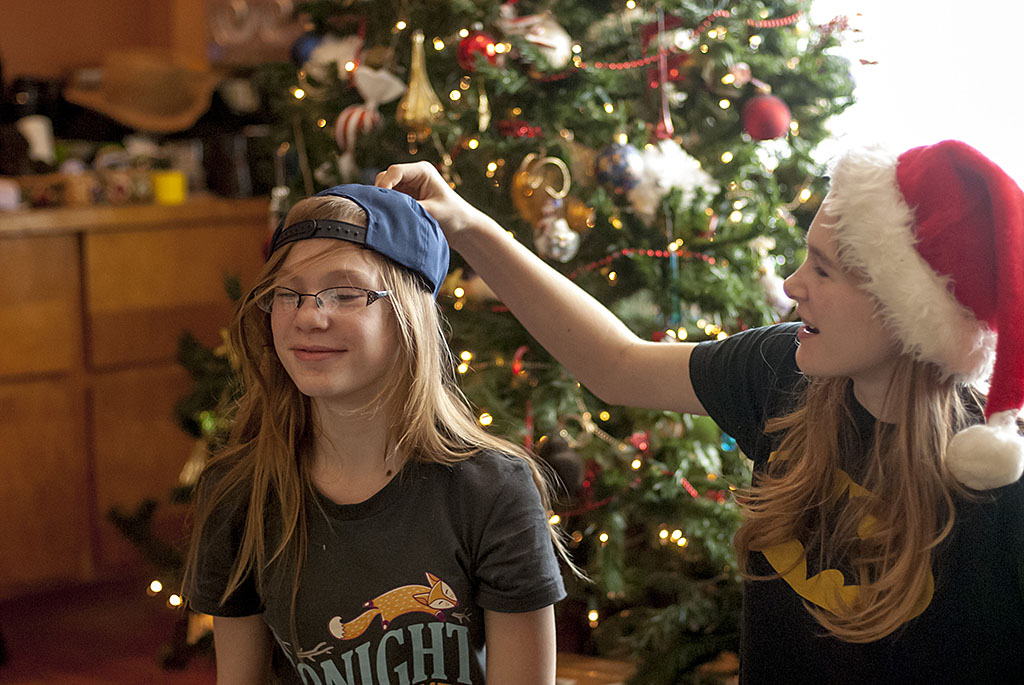 Brigitta isn't exactly a fan of the NY Yankees... but Annabeth from Percy Jackson is.....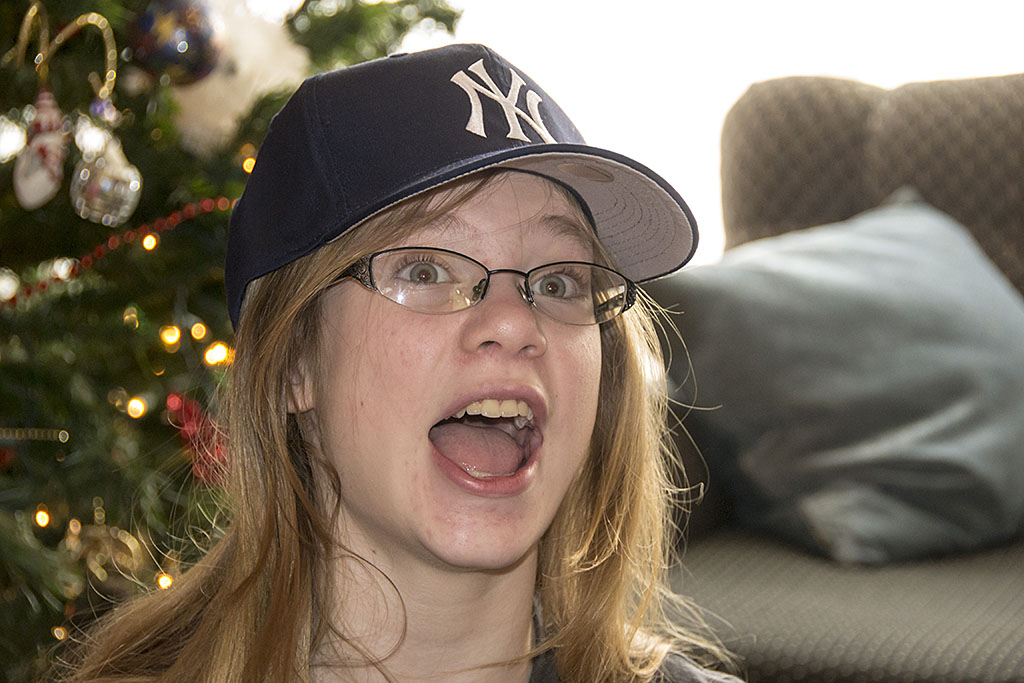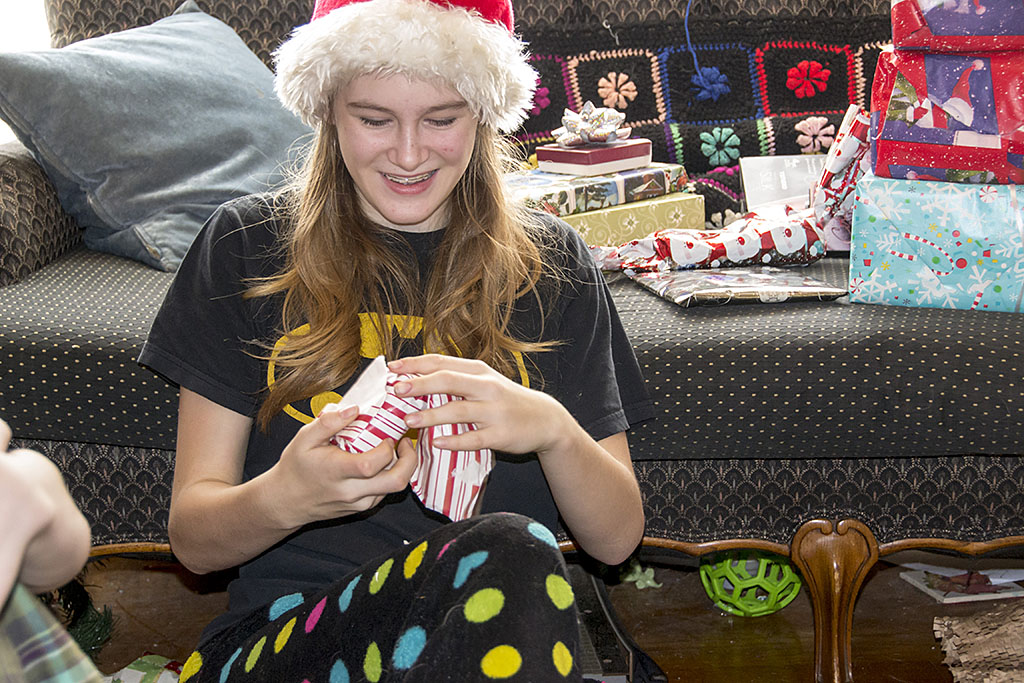 Brigitta wrapped Svea's present in about 8 layers of paper. Eventually Svea found a homemade Sherlock necklace.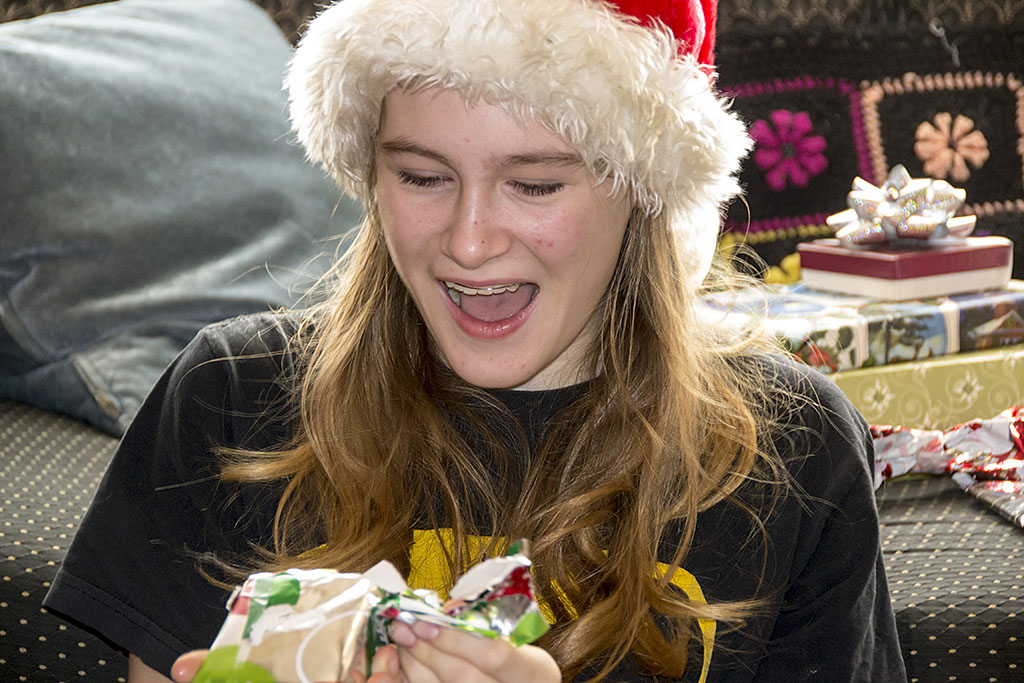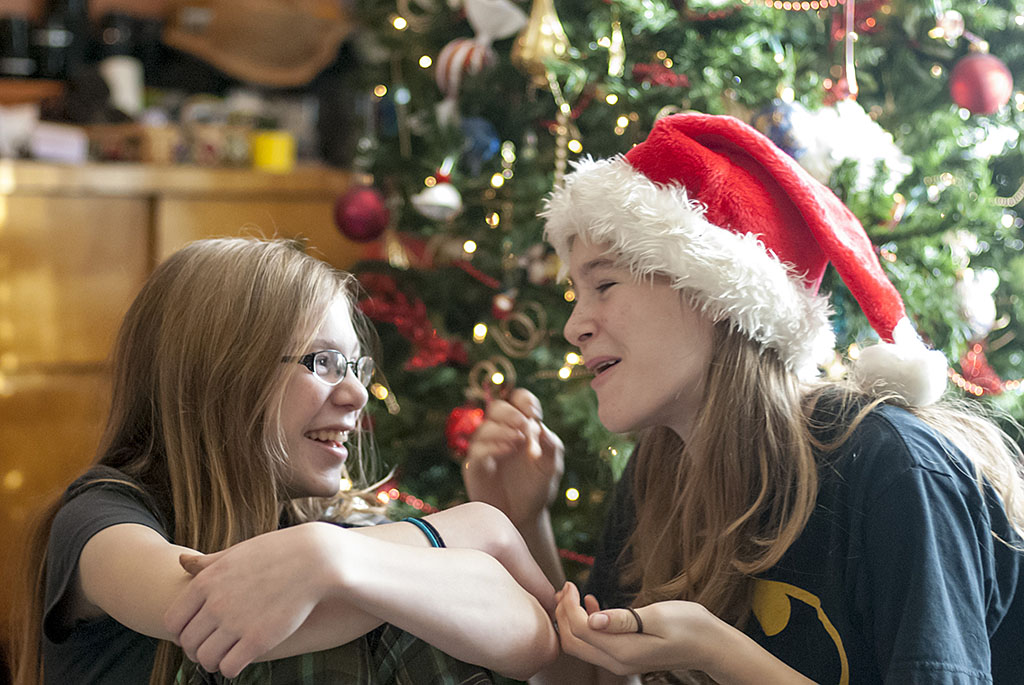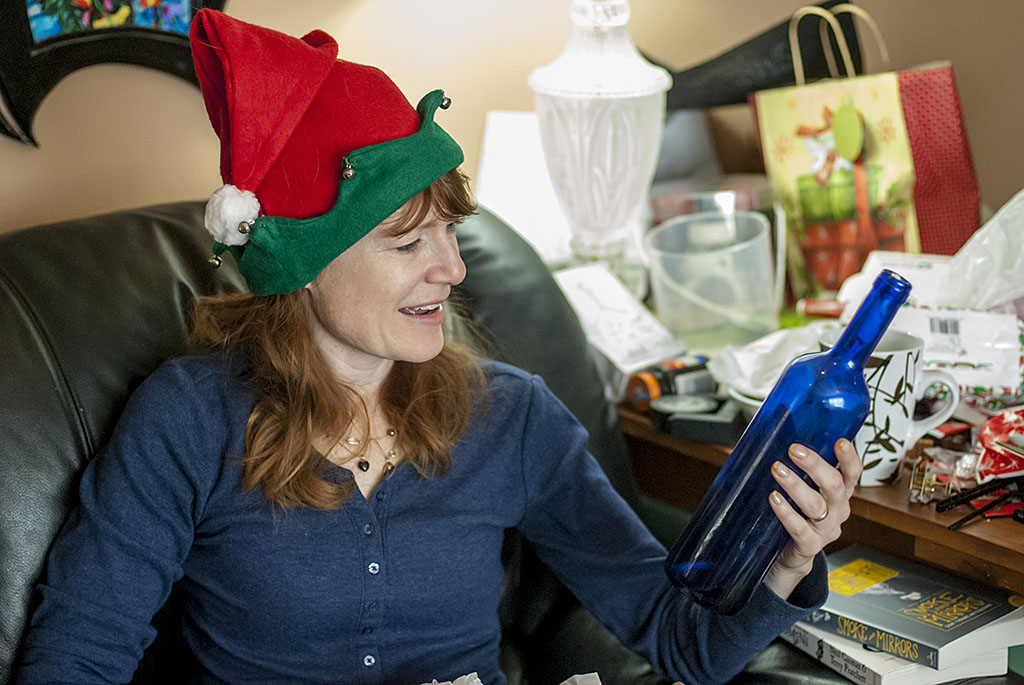 An empty blue wine bottle... why would Joan get that for a present... because inside was a note that read "Time".
The girls and I are going to try to give Joan some time to do what she wants.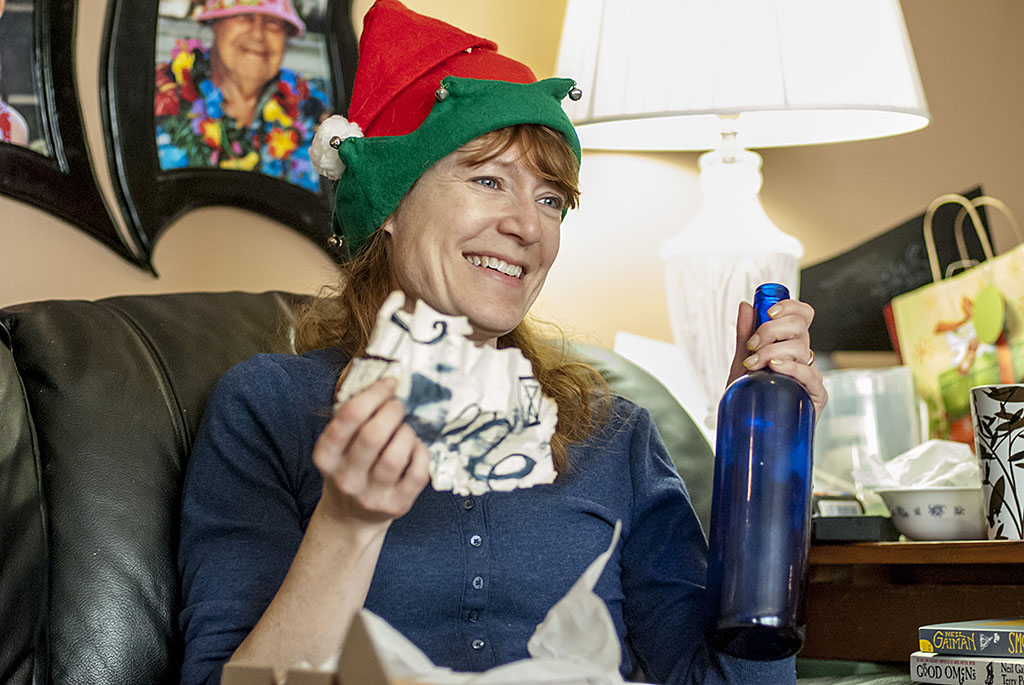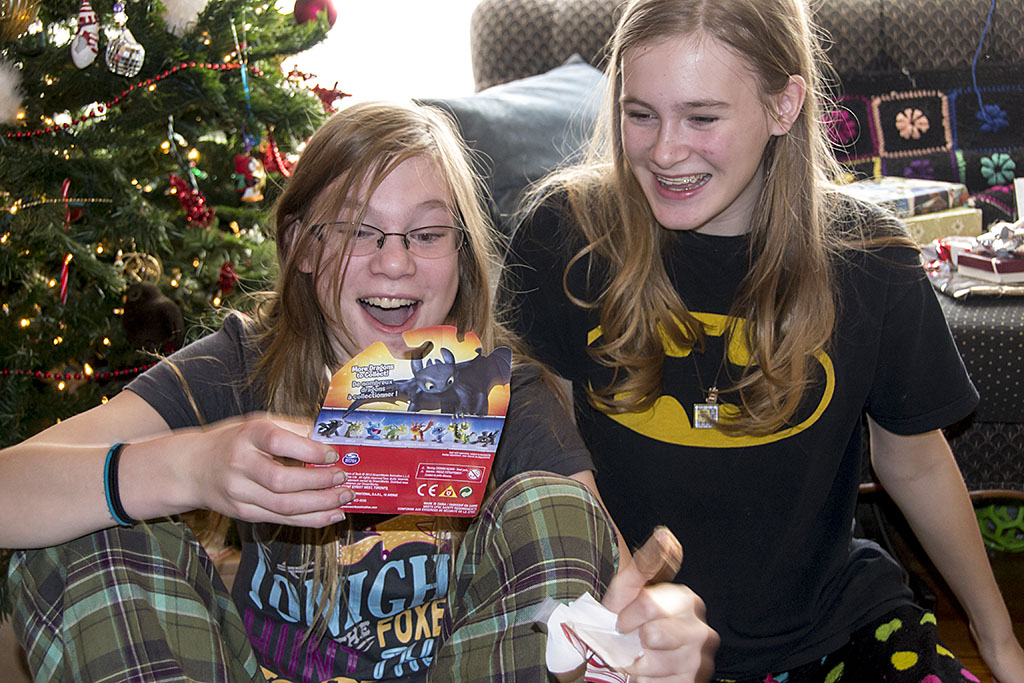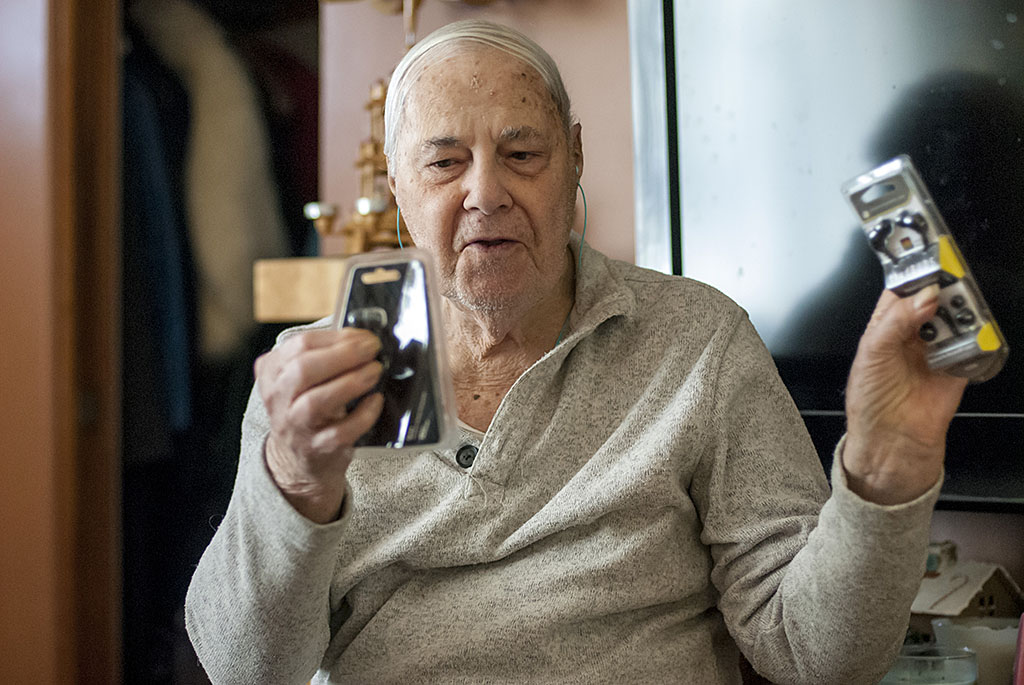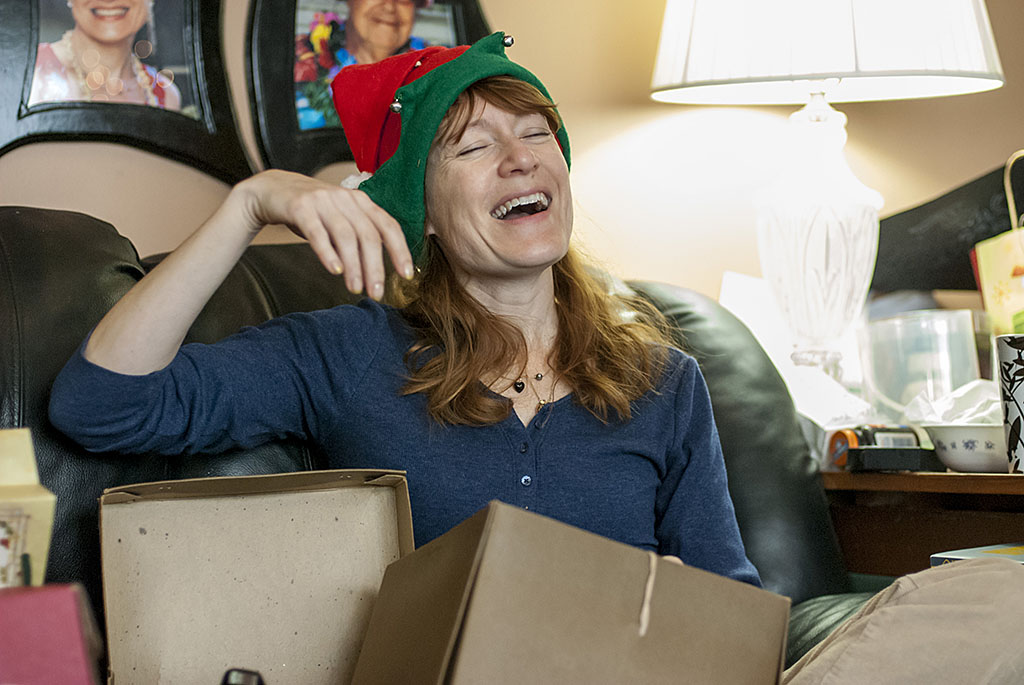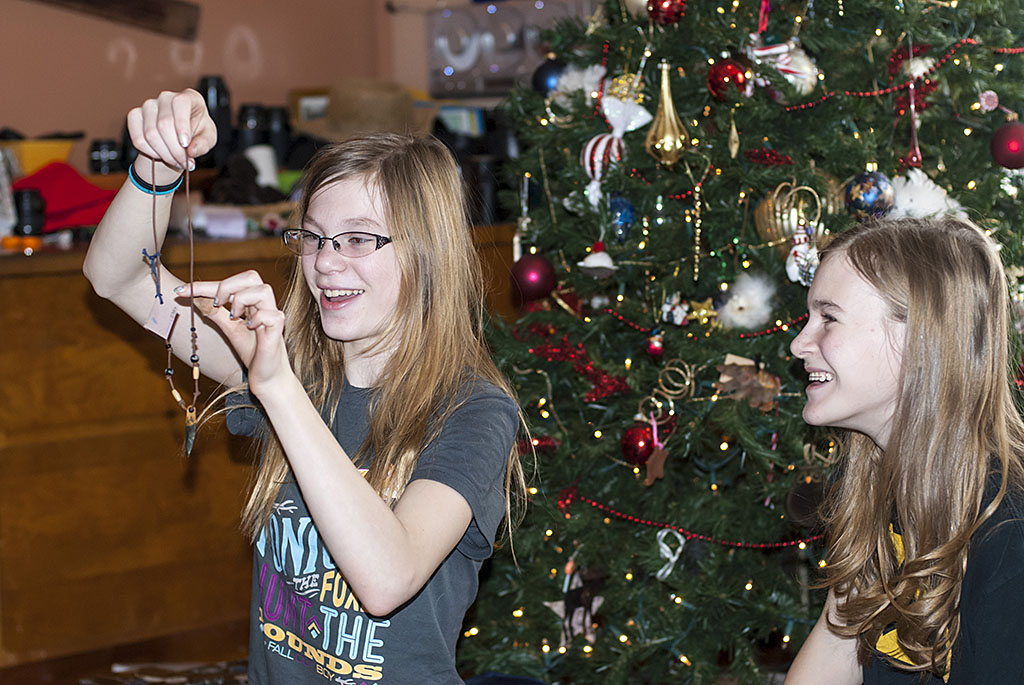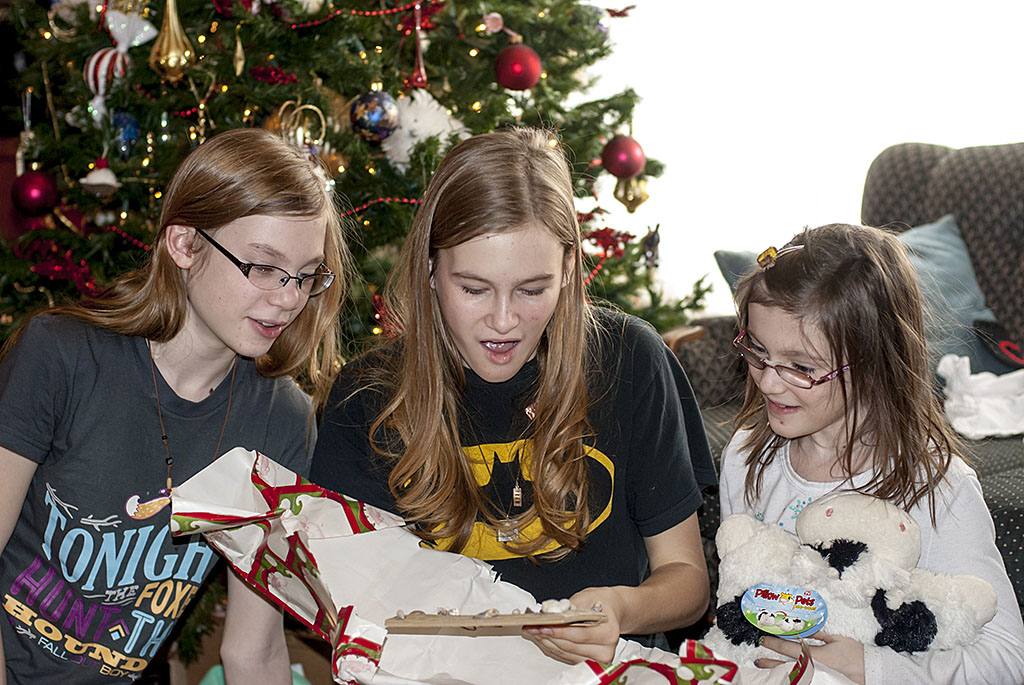 Annika made beautiful homemade mirrors as gifts this year. Svea's had a beach theme.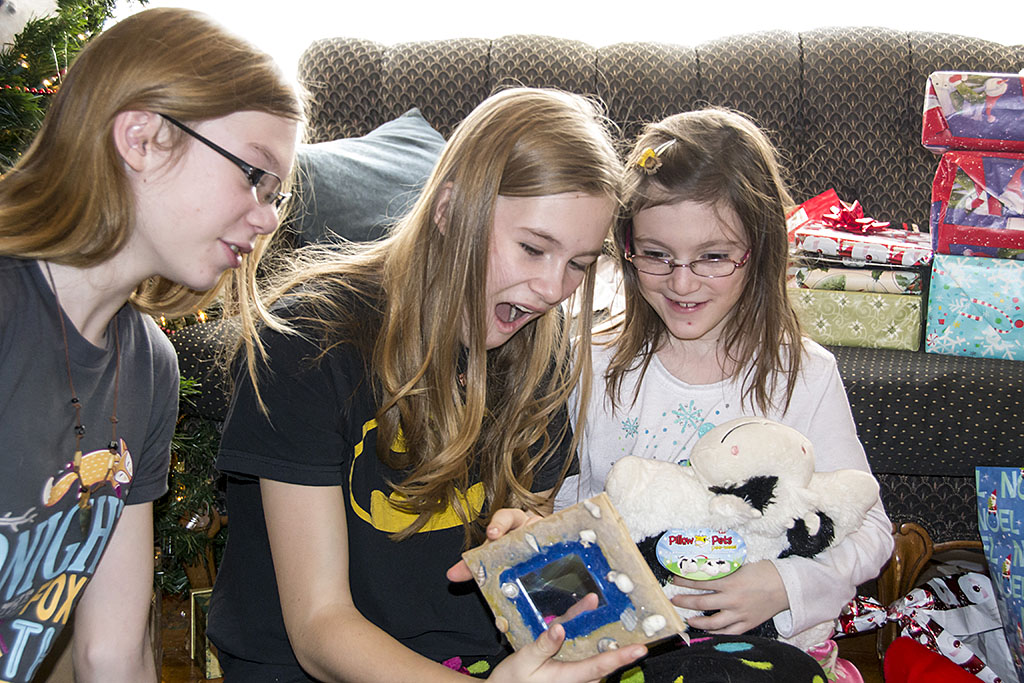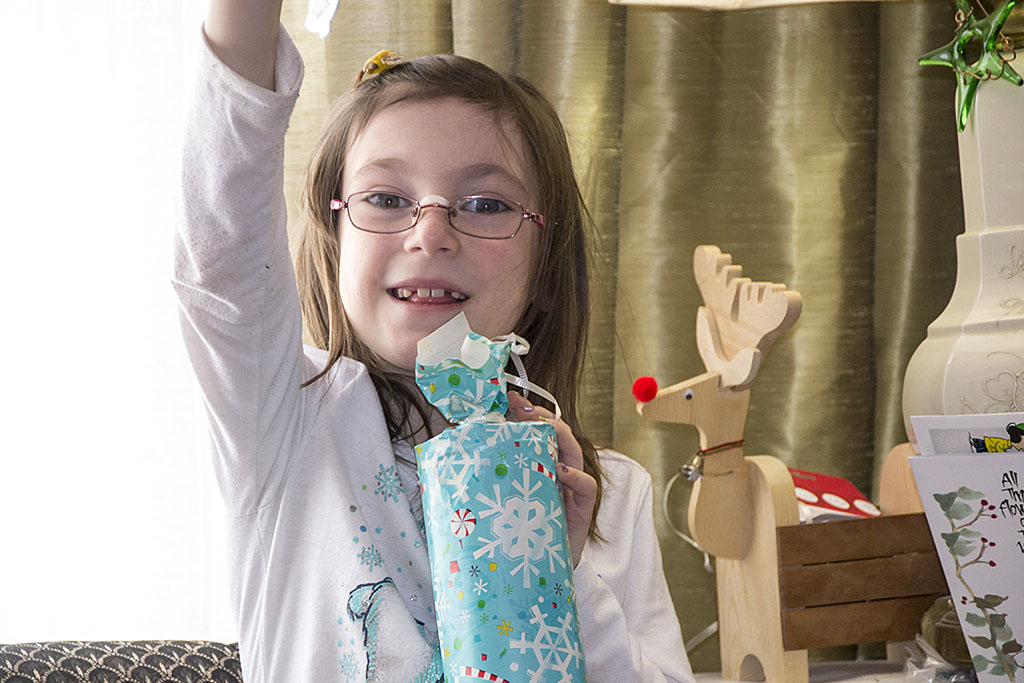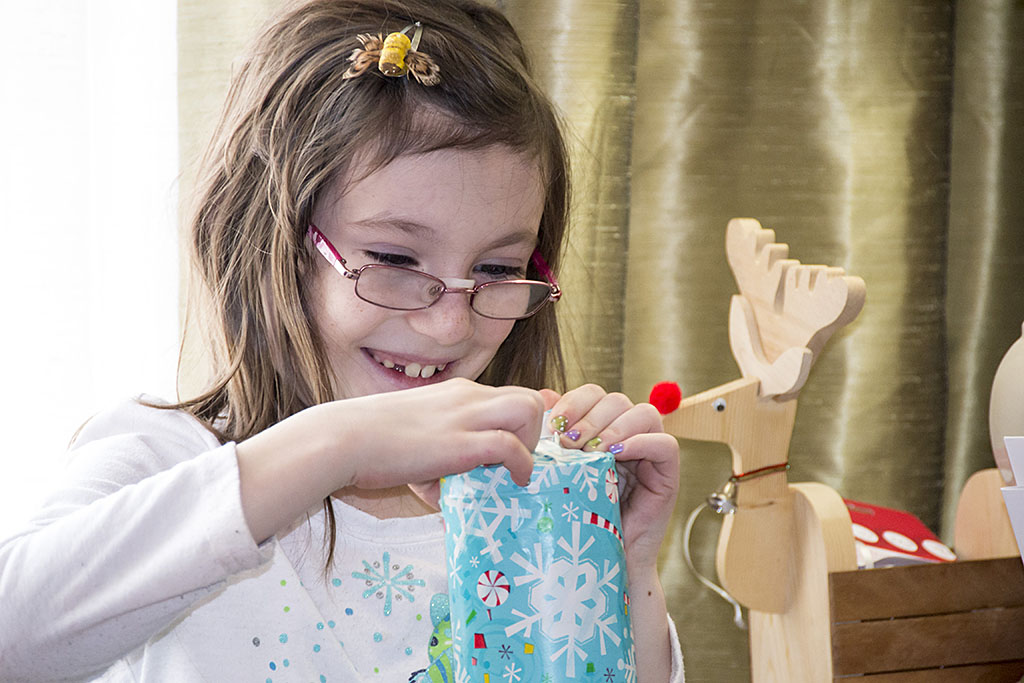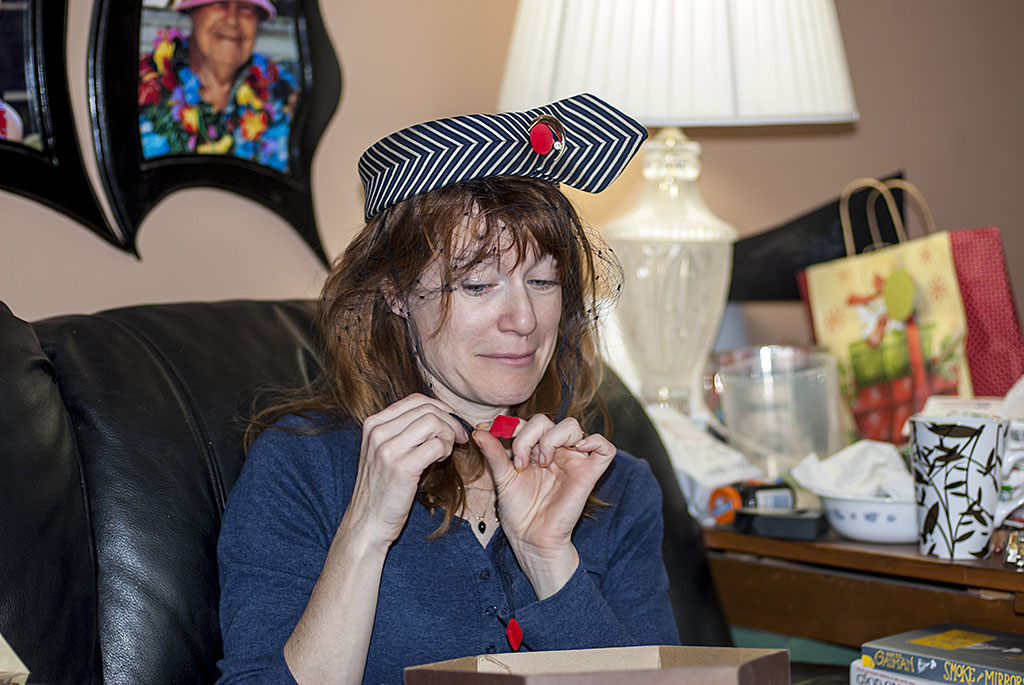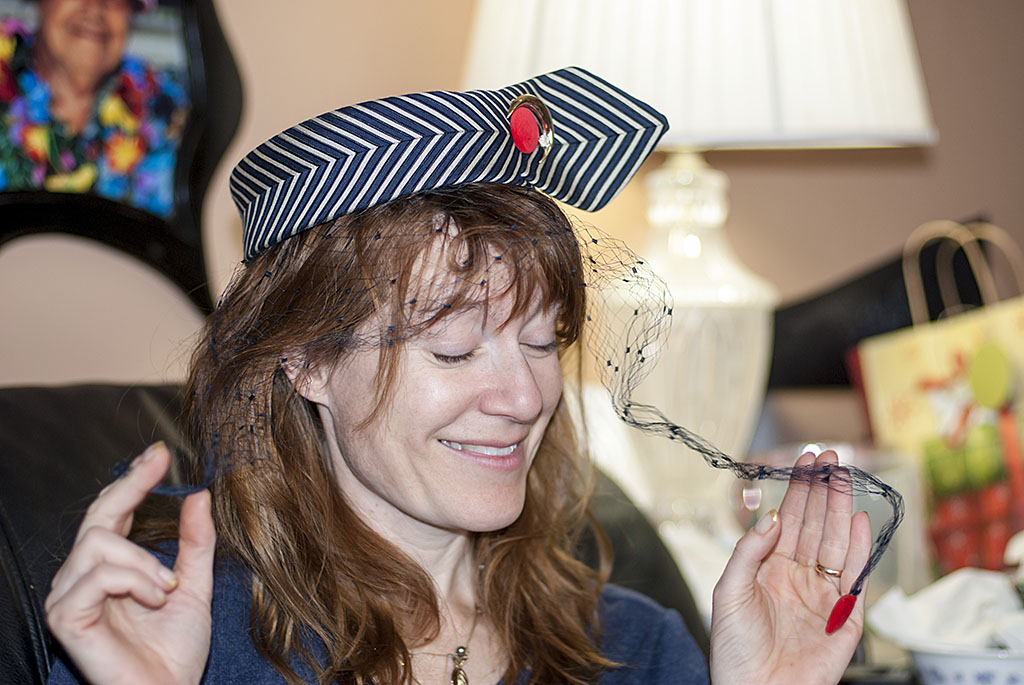 Joan got a lot of vintage hats.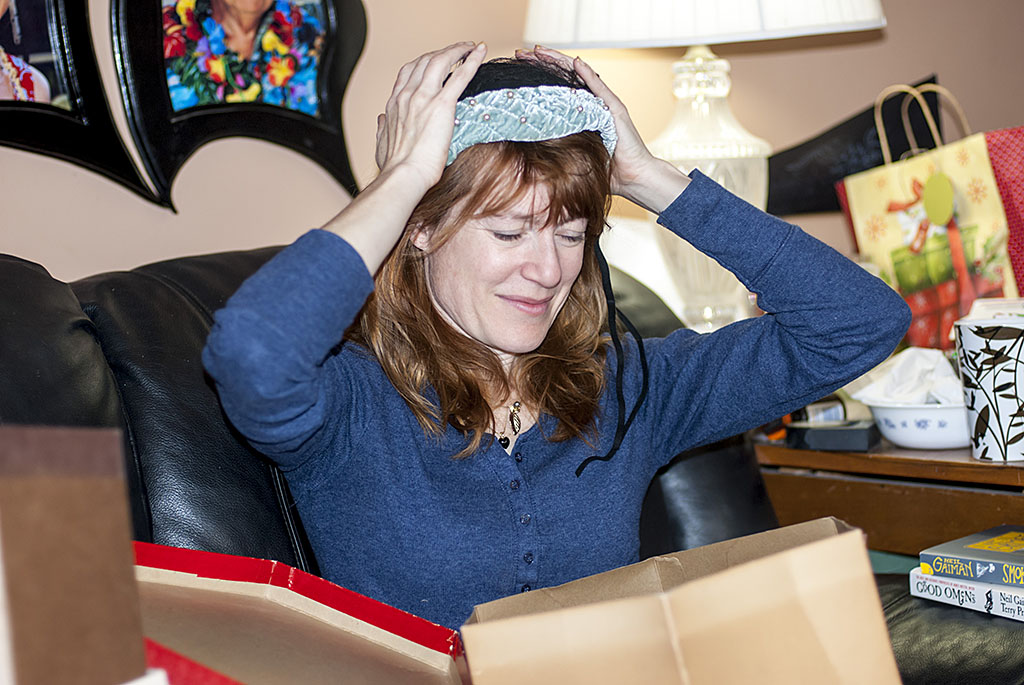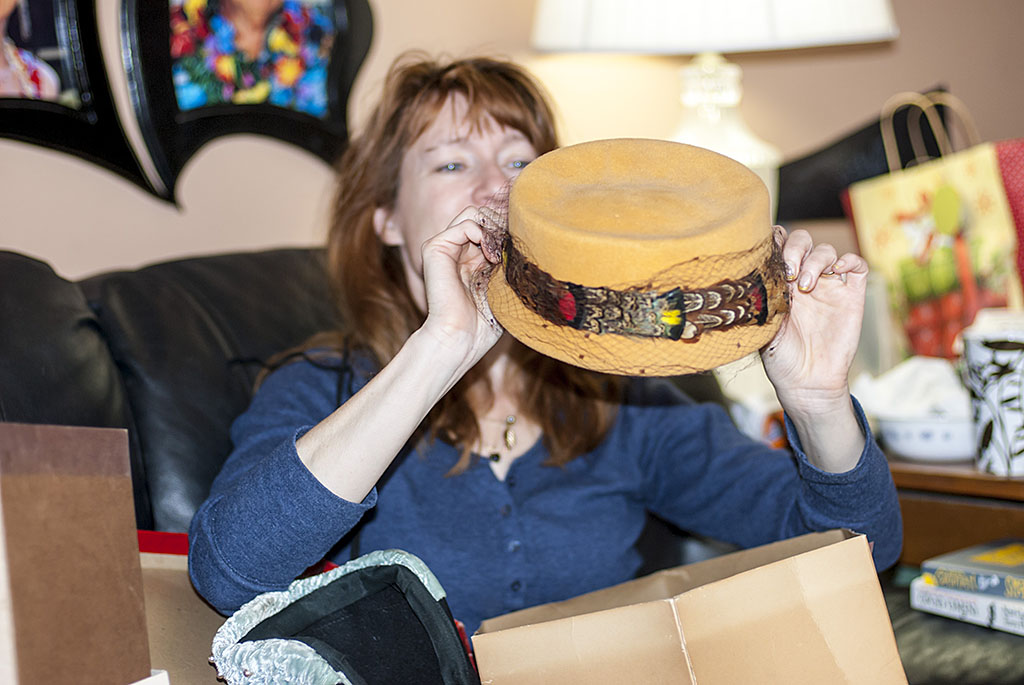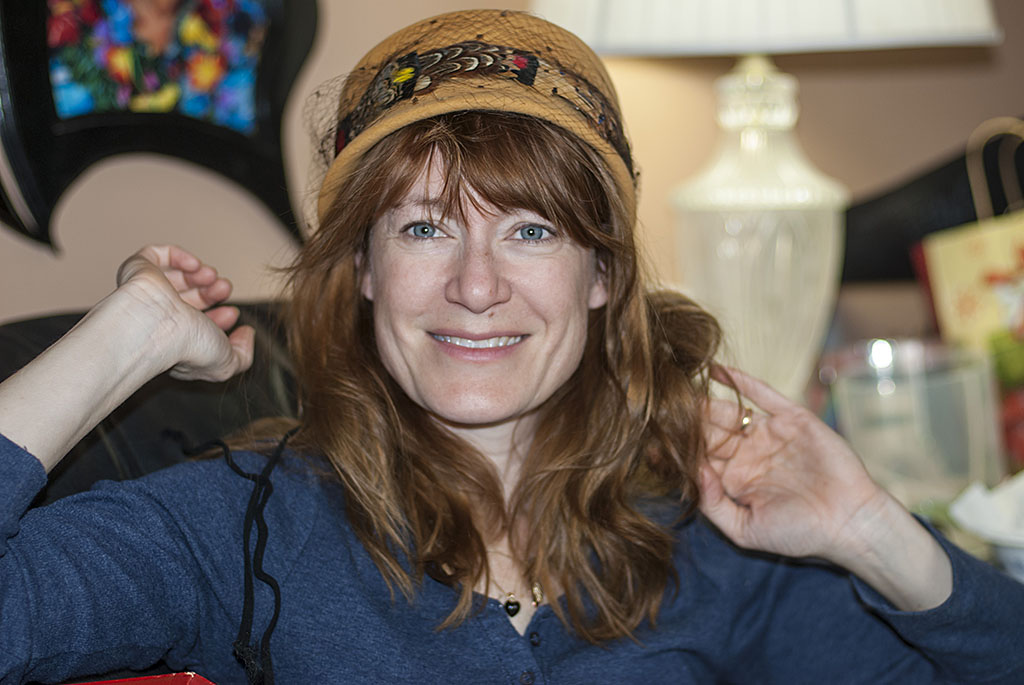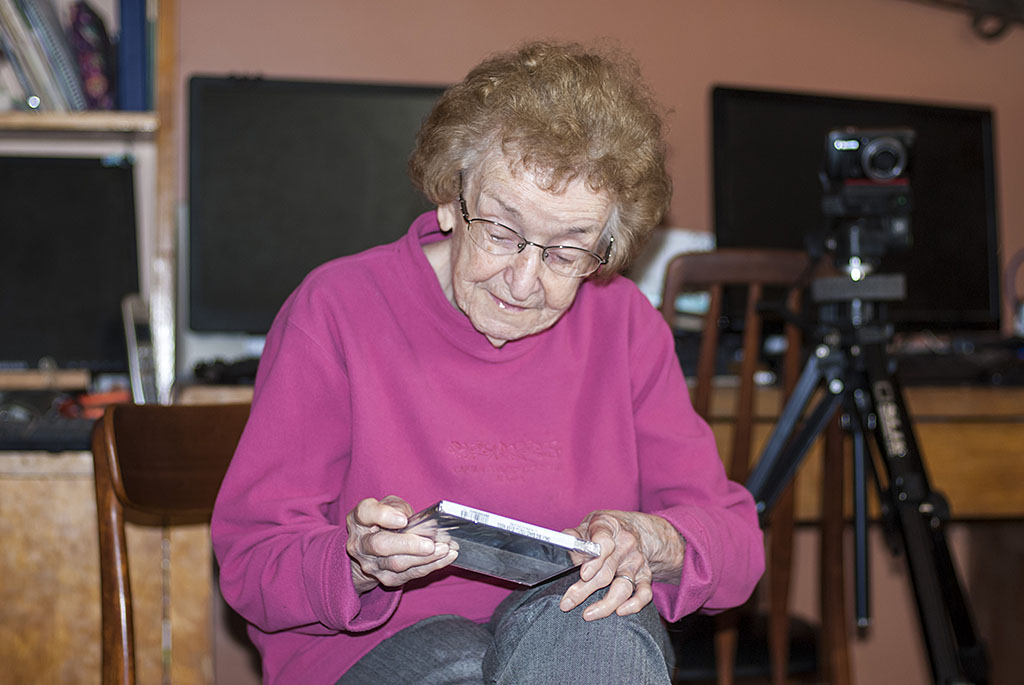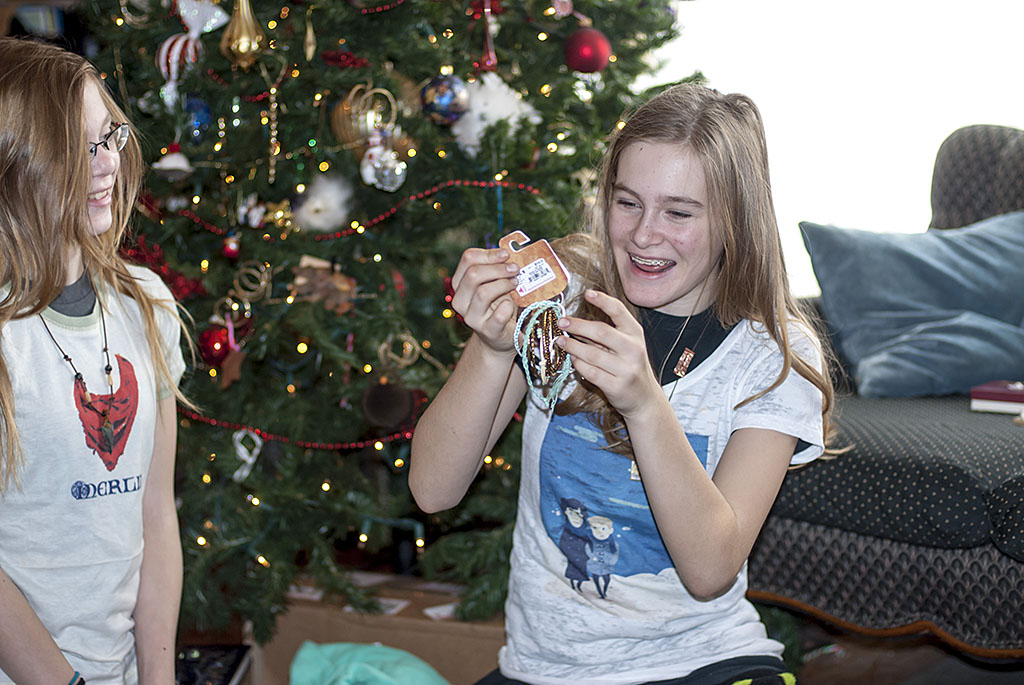 Svea couldn't wait for Brigitta to open the gift from her. She got her a cosplay sword.
It was really ornate and made of metal, not cheap plastic. Brigitta loved IT.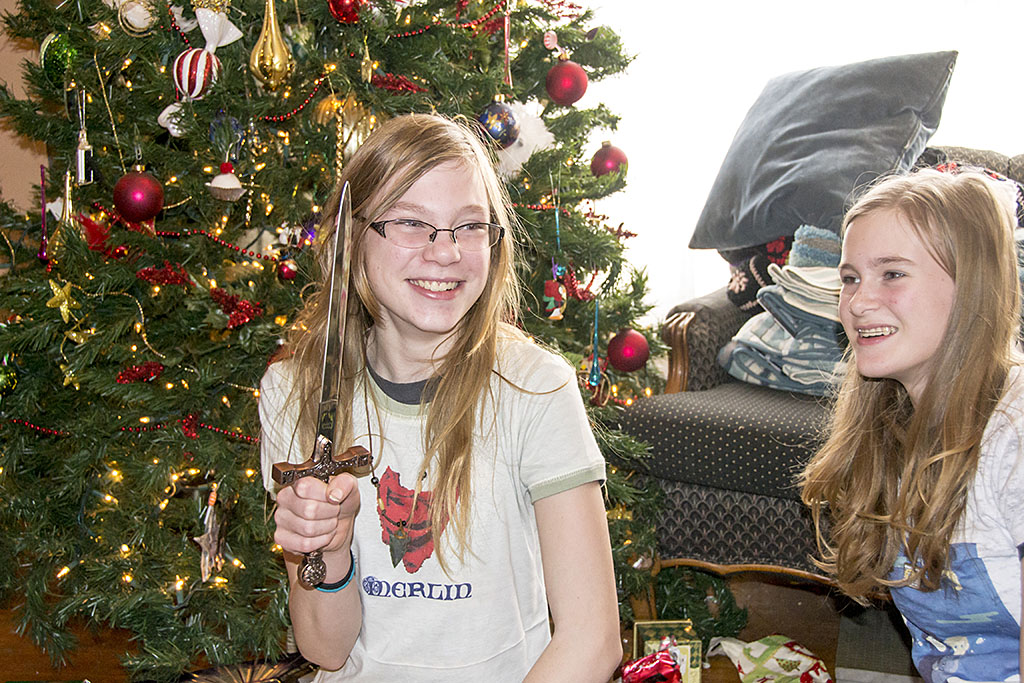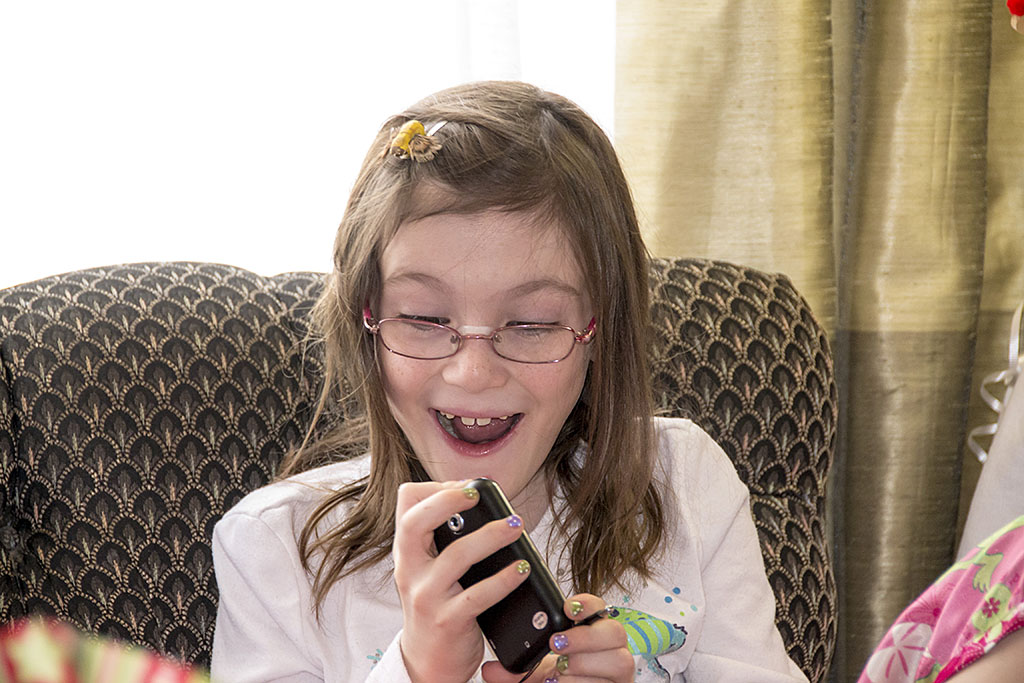 Both Brigitta and Annika received electronics for Christmas. Anni got a little mp3/mp4 player. She understands she is too young for an iPod and she is very happy with her gift. It will let her play music or books on tape, or watch videos. Brigitta on the other hand, got an iPod touch, and she is thrilled.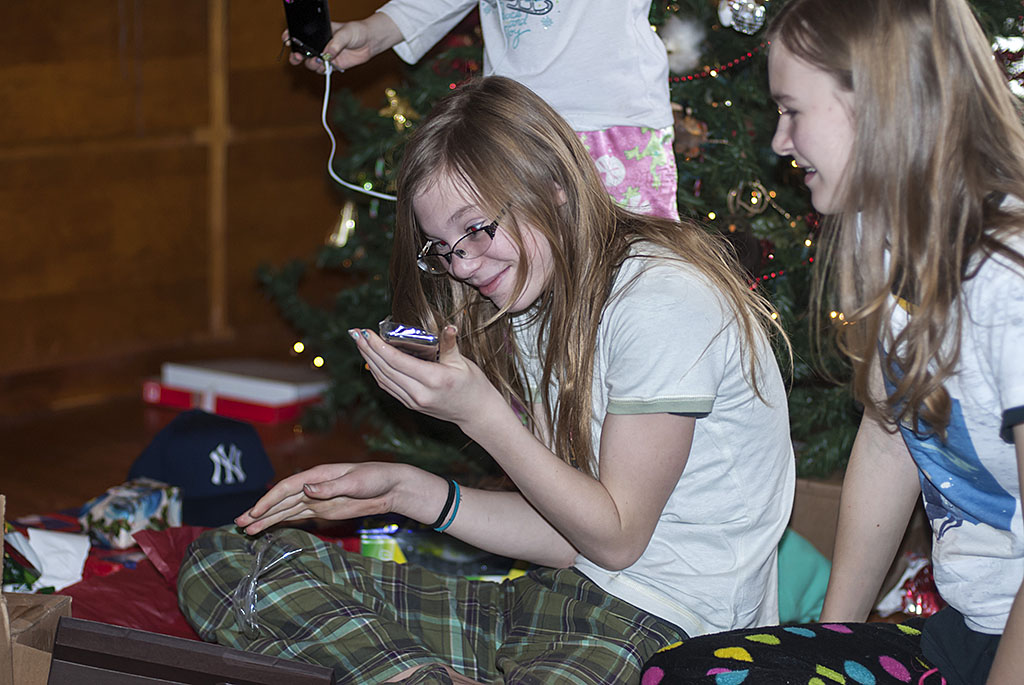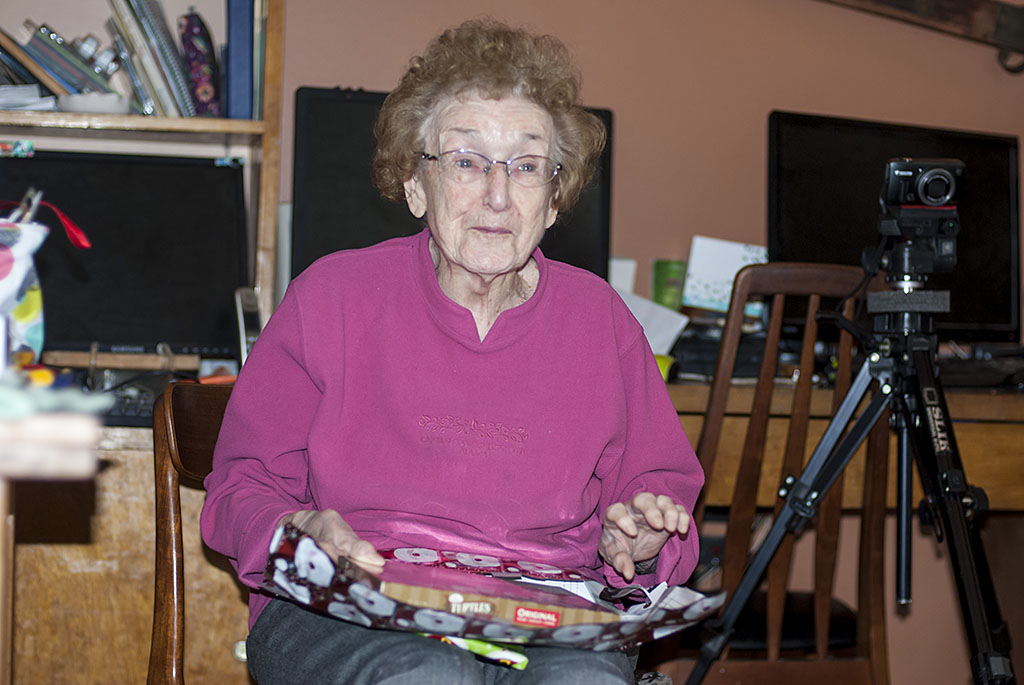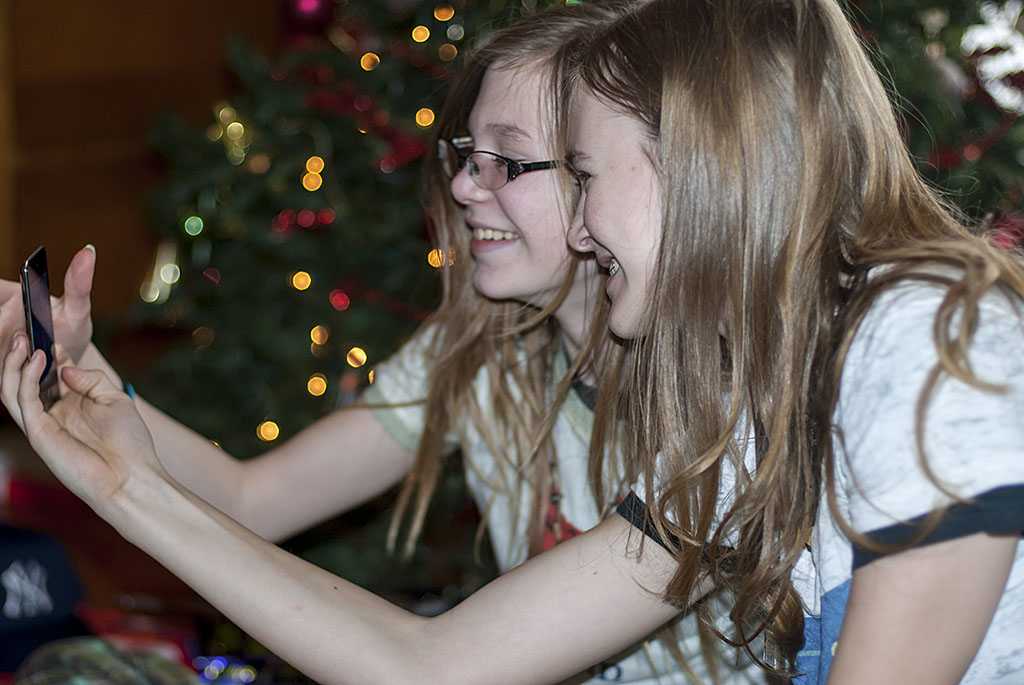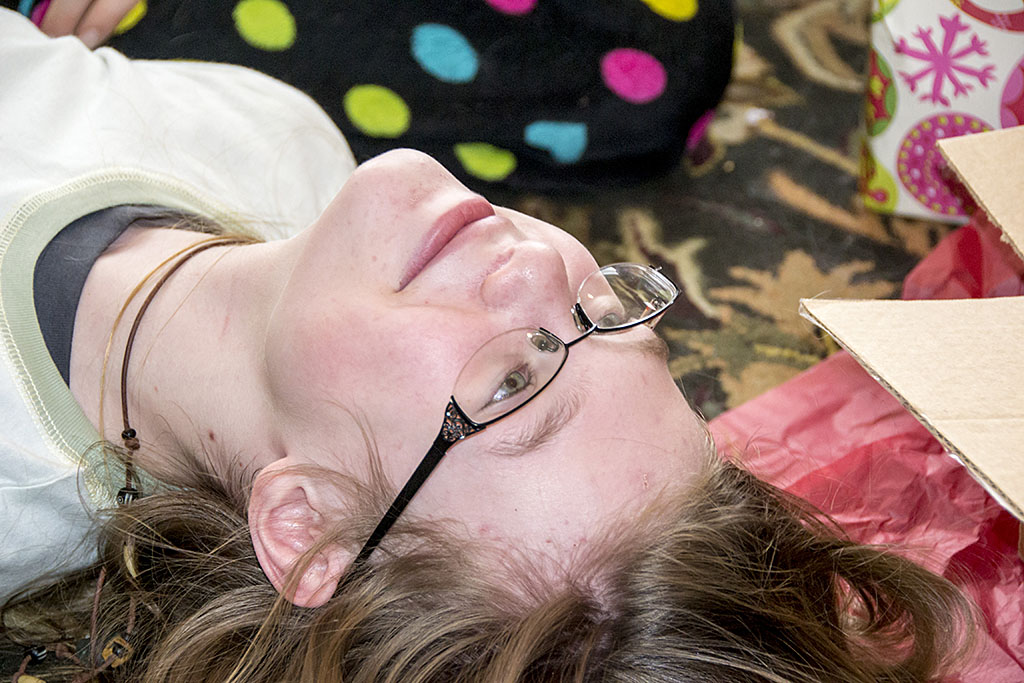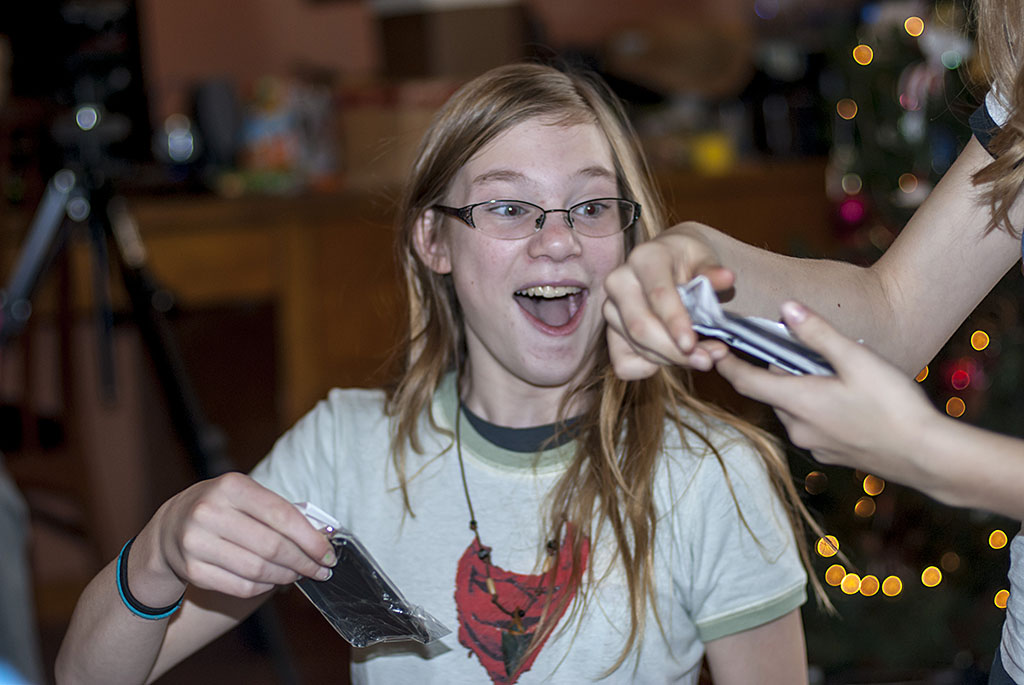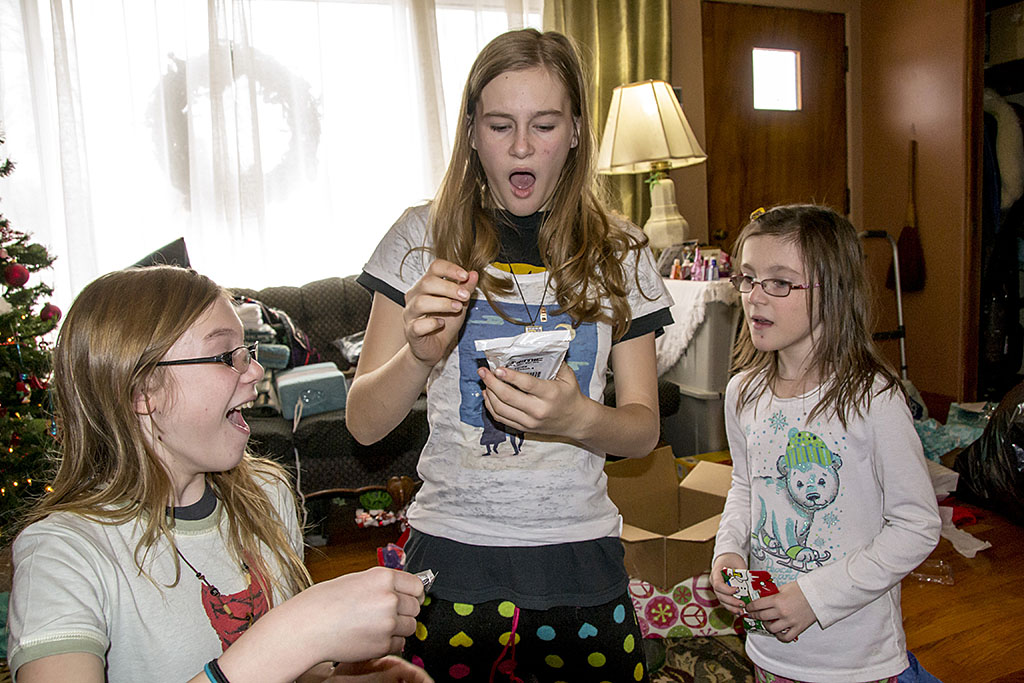 Merlin and Sherlock iPod covers and below a Merlin pillow. It was a BBC Christmas.