2-18 -2015 ~ Blog # 712
(David)
I finally did it; I bought a new camera. My D200 was coming up on being 10 years old. Although it still functions, I find myself struggling with it's lack of capabilities. An ISO max of 1600 (3200 extended) forces unreasonably slow shutter speeds at maximum aperture quite often in the conditions I often find myself shooting under. My new Nikon D750 can crank the ISO up to 12,800 and it can extend to 51,000. Three stops is a huge difference and four stops on the extended range just blows my mind. The other huge feature of the D750 is the full frame sensor. I have, love, and use a number of old film era manual focus Nikon lenses that were designed to fill a 35mm negative. Crop sensor cameras don't use all of the full frame glass, are harder to focus manually and don't produce as much of a shallow depth of field. All of the advantages of full frame sensors that I've read about matched my shooting style. Actually shooting with one has been delightful; it's everything I hoped it would be.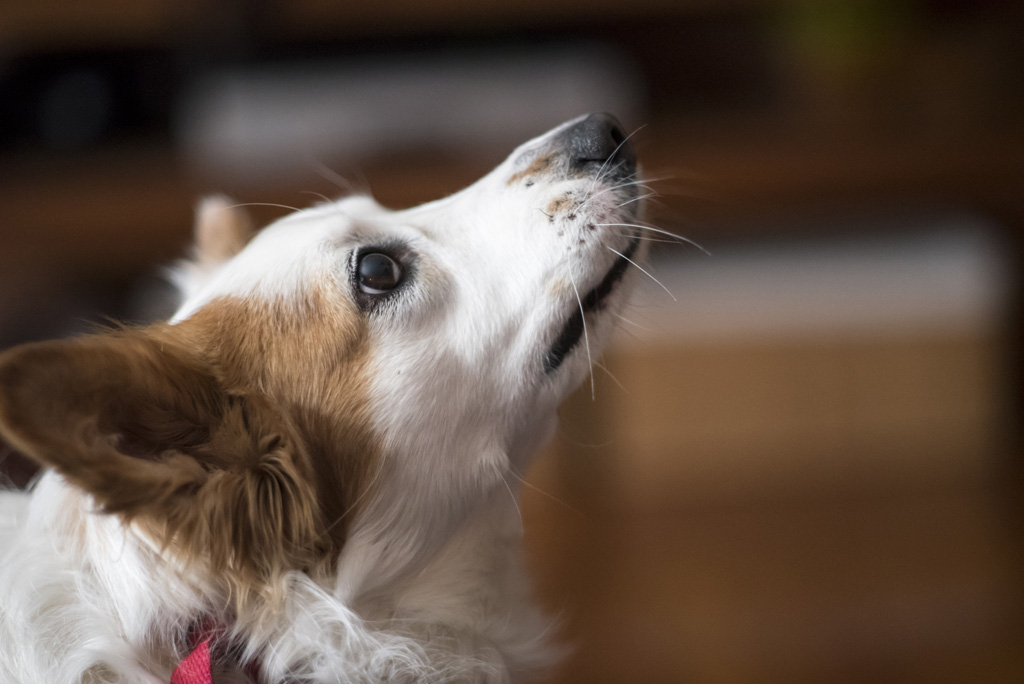 Above: Abby at f/2, ISO 6400 with an 85mm manual focus lens (1/1250 sec.).
Below: Joan with the same lens and settings (faster shutter).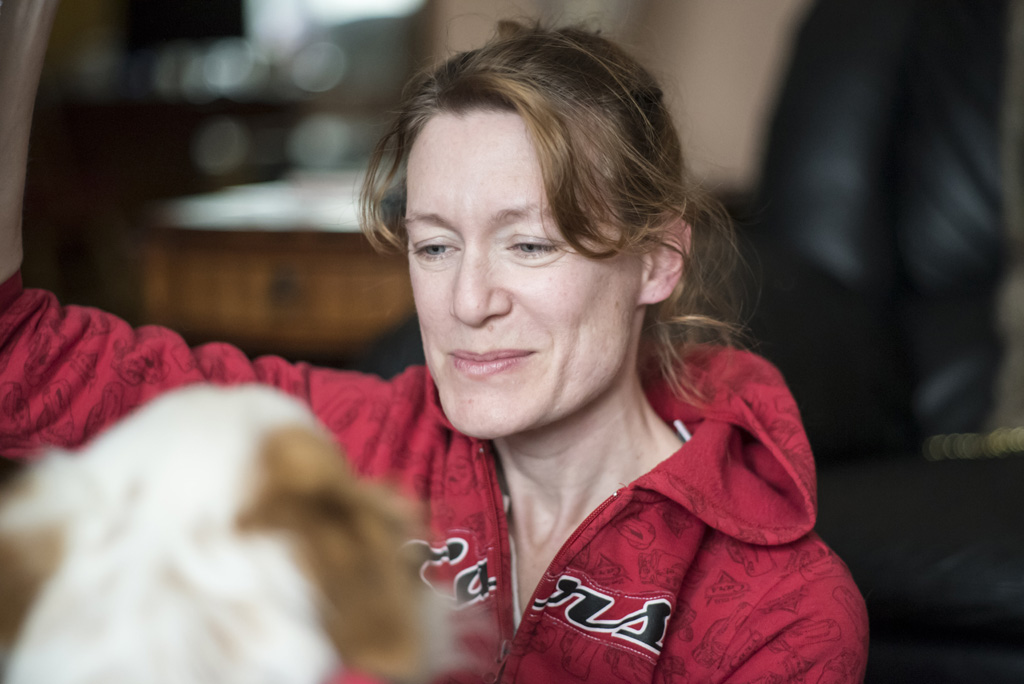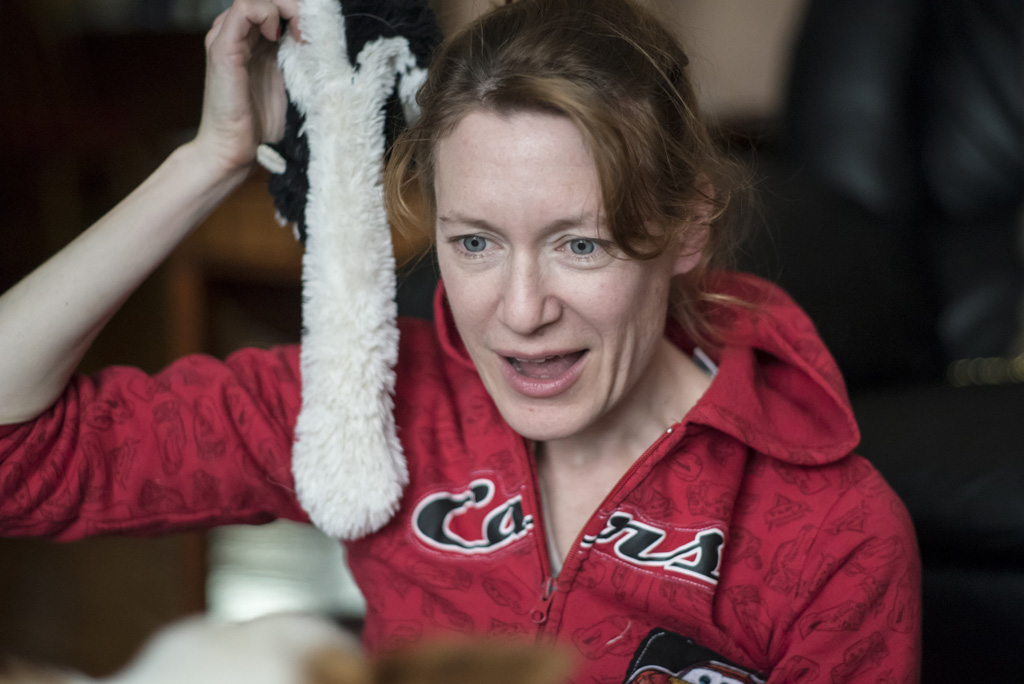 My Tokina 11-16mm lens is made for crop sensor (DX) cameras, but will work on a full frame (FX) camera at 16mm without losing the corners. This image, below, should be about 97 degrees in width.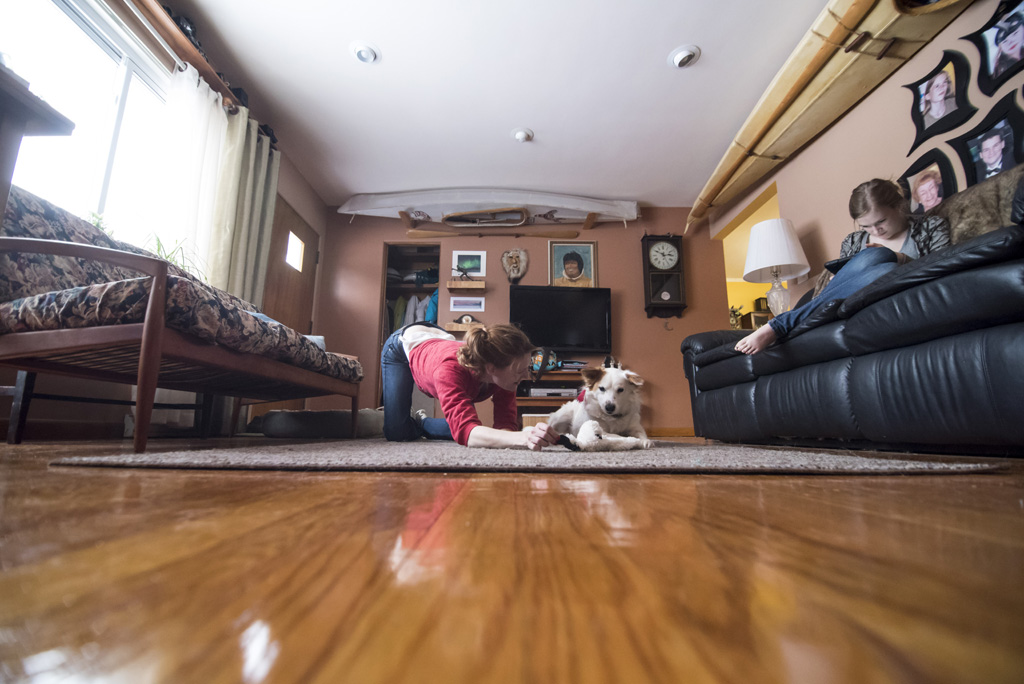 Below: Svea at ISO 25,600 (f/2.8, 135mm MF) illuminated by her iPad.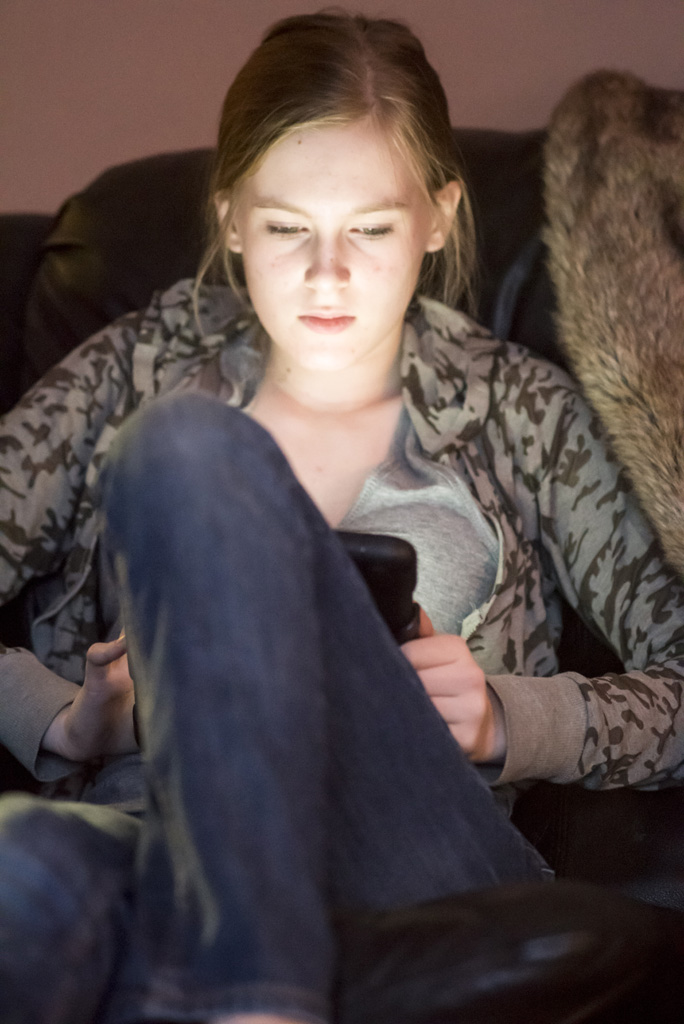 Below: Junior Youth Group Group Photo
85mm f/5.6, 1/200, ISO-6400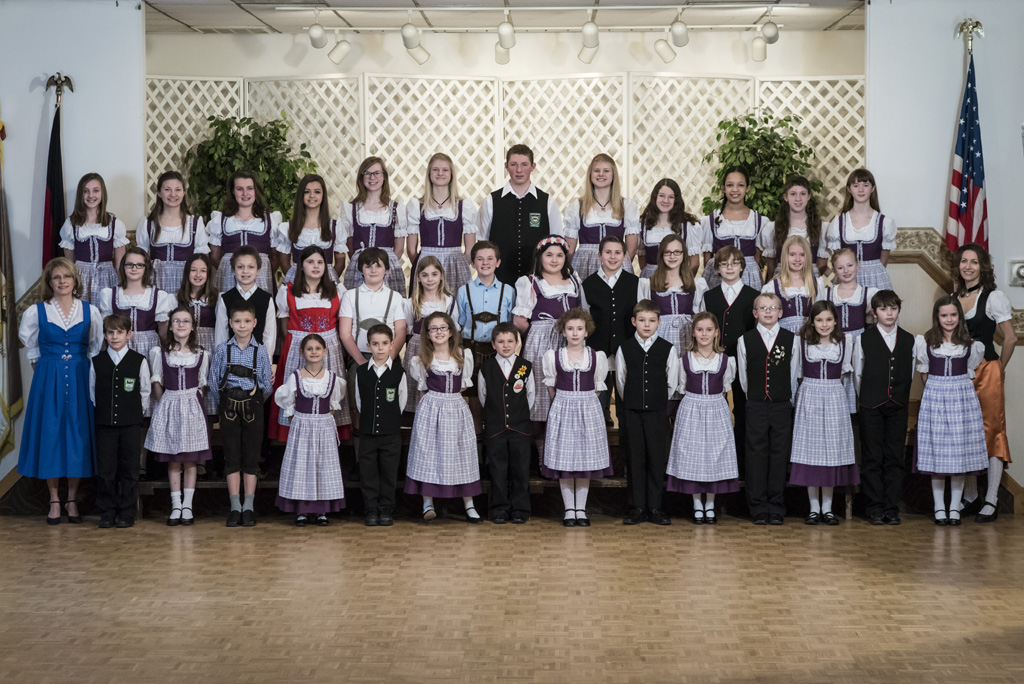 2-17- 2015 ~ Blog # 711
(David)
The girls made this snowman on January 17th; it is still standing tall a month later!
(Edit: still standing on March 2nd!)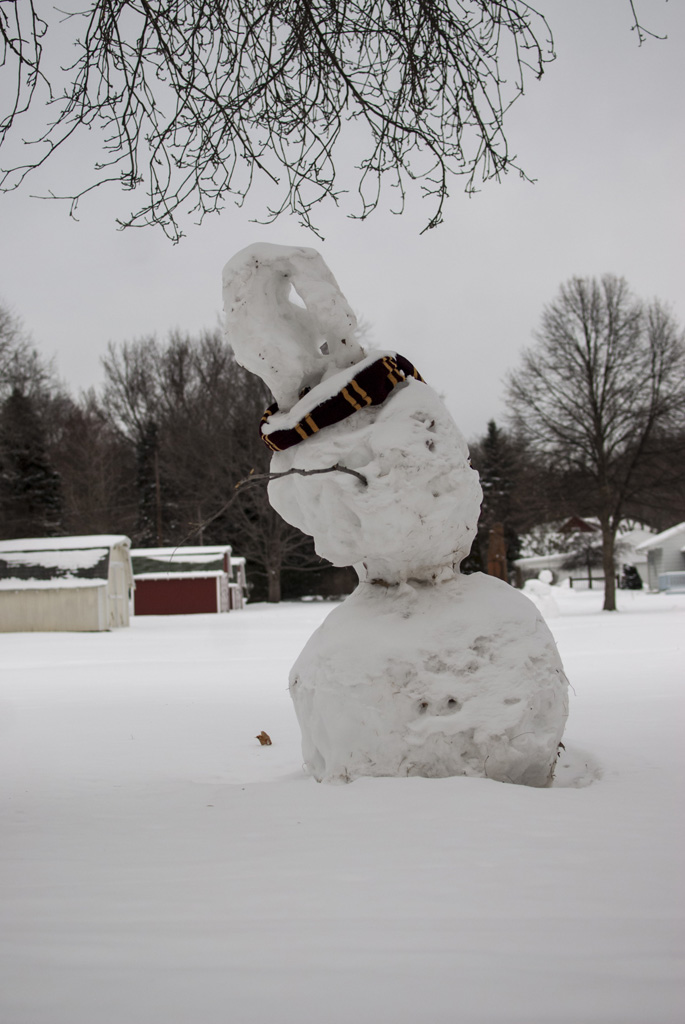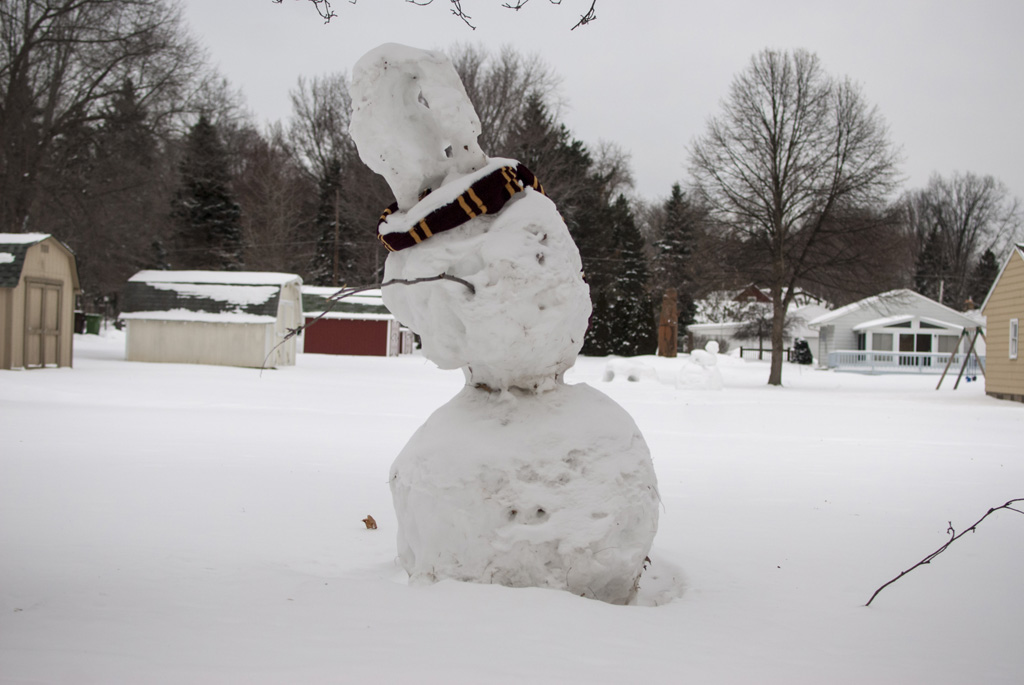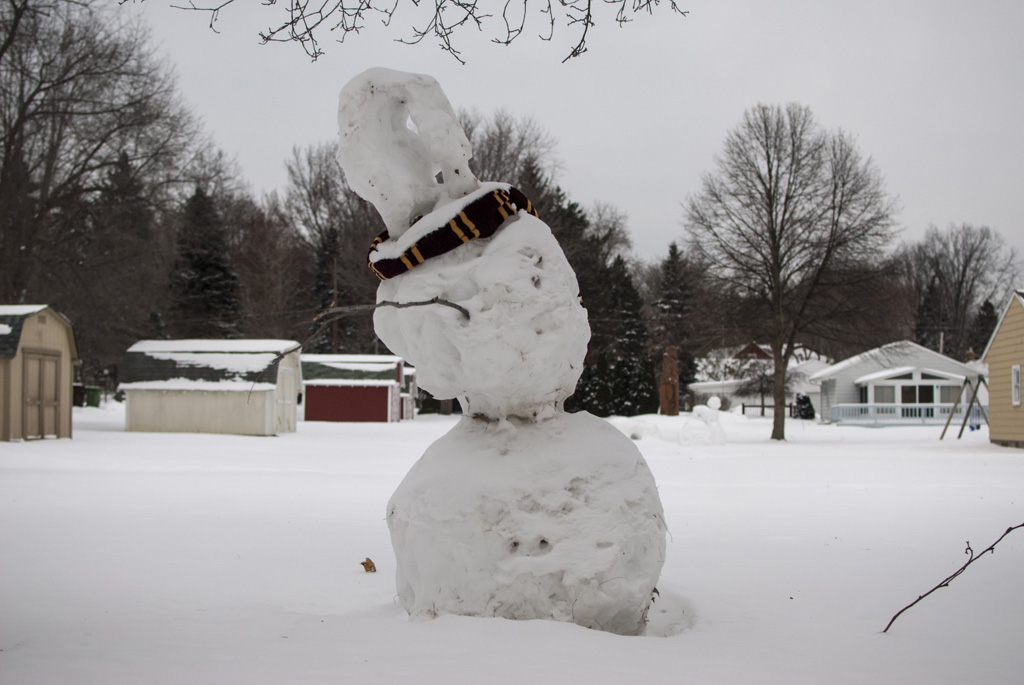 2-15 -2015 ~ Blog # 710
(David)
Click here for Maskenball photos.