July-2015 ~ Blog # 732
(David)
Roasting marshmallows with parabolic mirrors.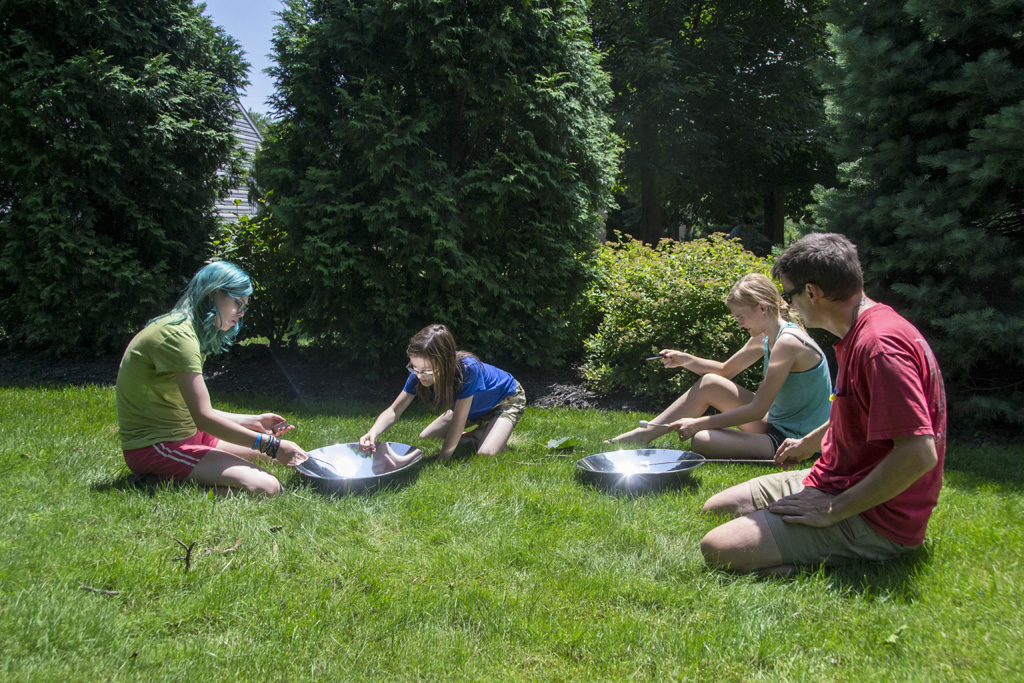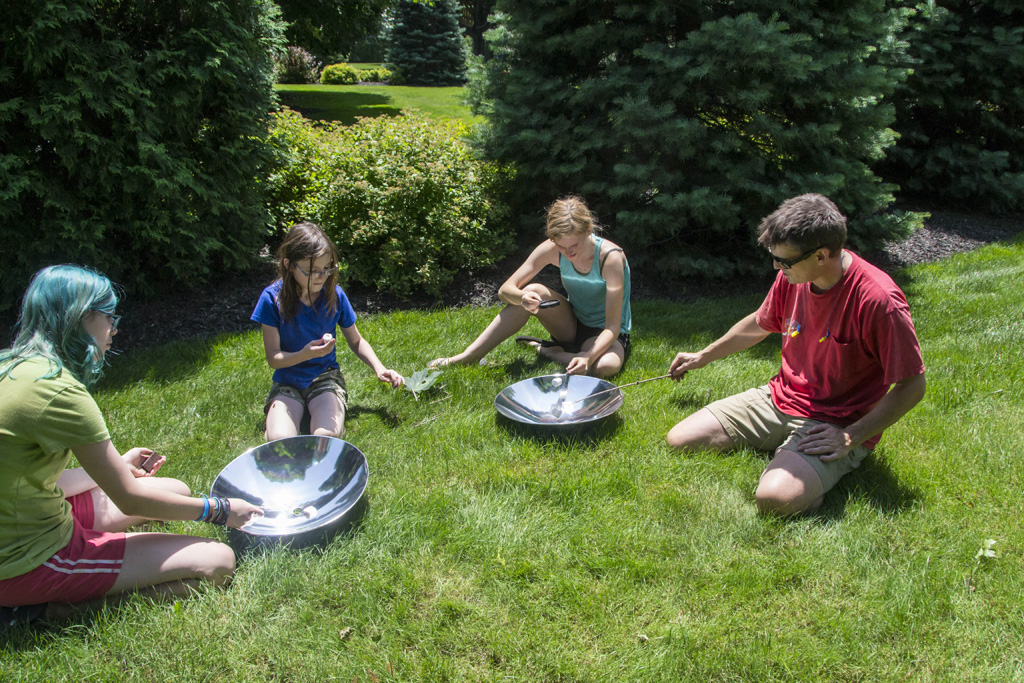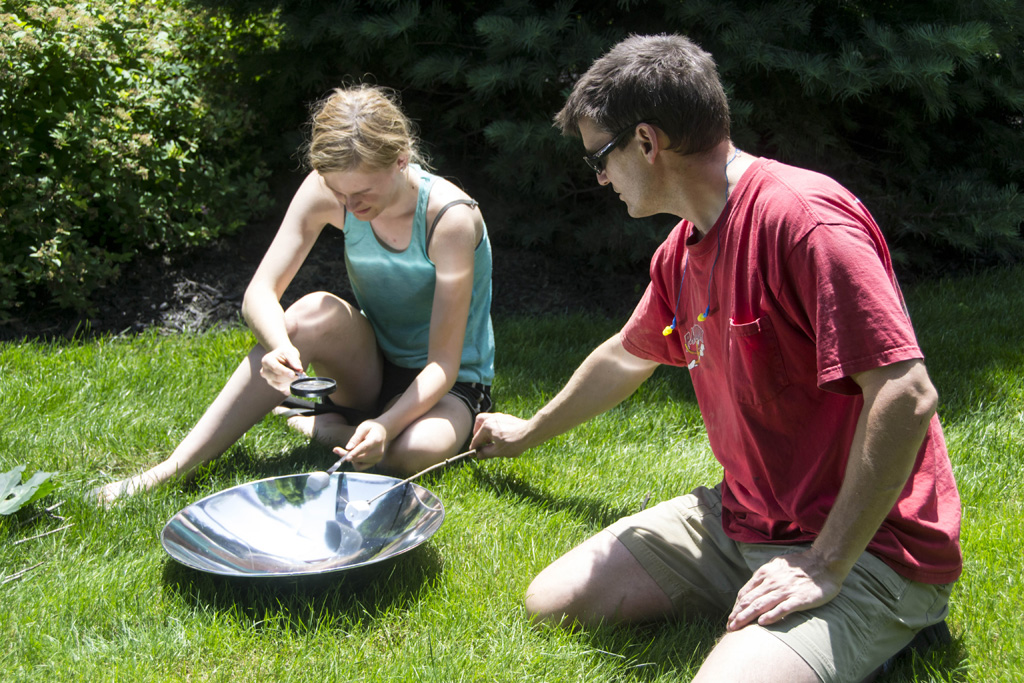 Brigitta made some artwork that she took to Warp Tour in hopes of having it signed.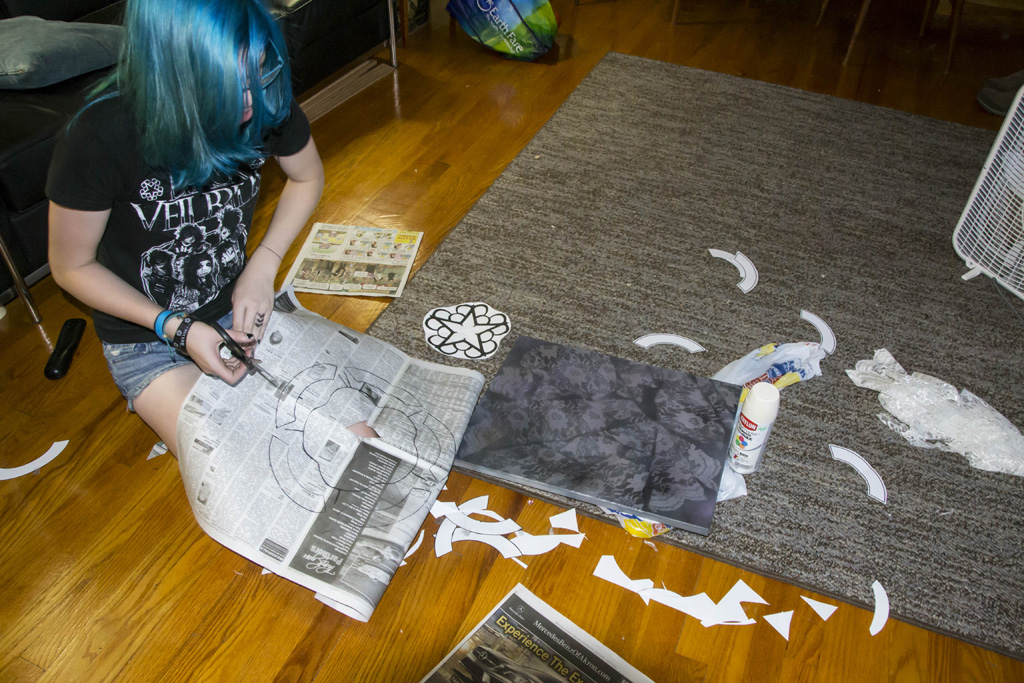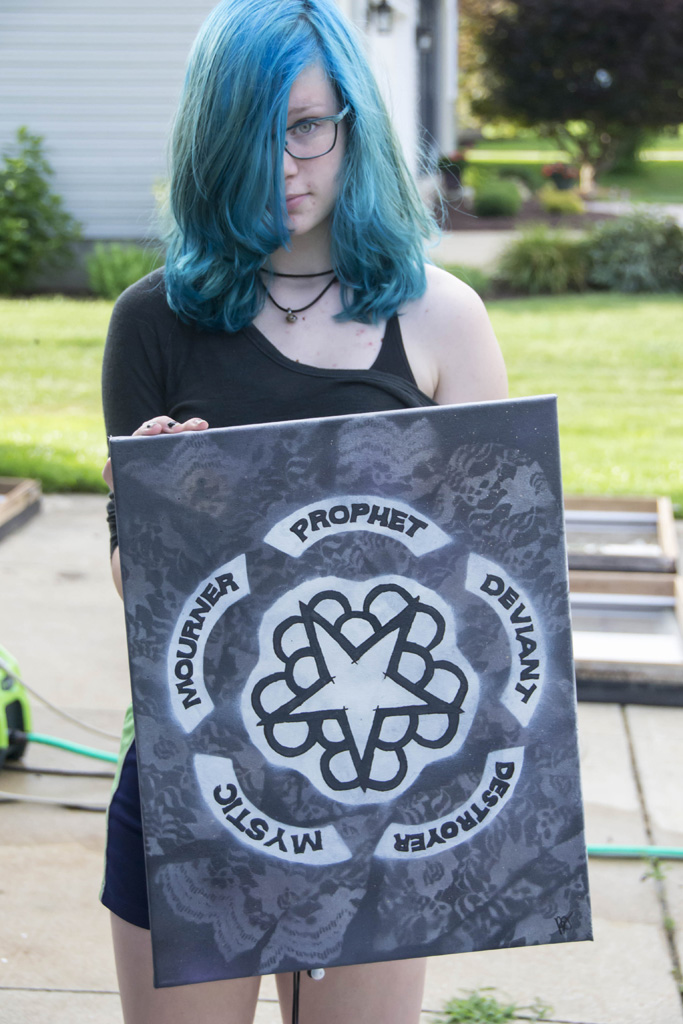 Annika used the top mini scaffold as a swing platform.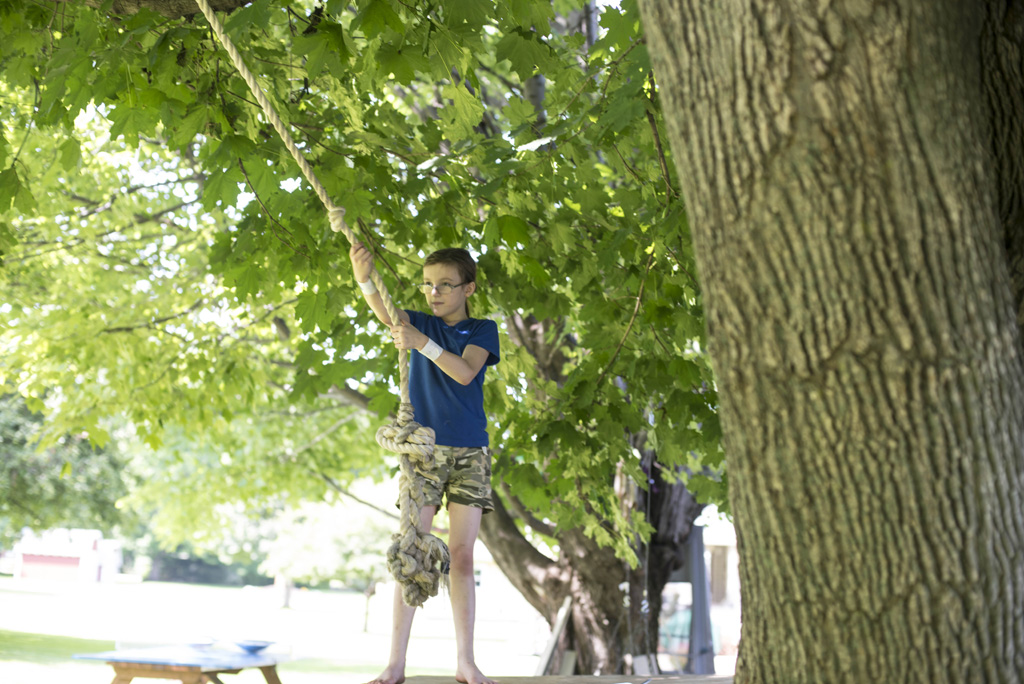 July-2015 ~ Blog # 730
(David)
On June 20th, I started trimming the 10 windows, two doors, dog door and outlets for the porch addition. I took apart the scaffold and brought it outside for the summer; it will go back in after we finish painting. I moved on to firing strips, Hardie board siding and then finished the soffit and fascia. Hardie boards are made with concrete; they glow and spark when cut and eat up saw blades. In the middle of July the girls tore down their old built in furniture, power sanded the floor, varnished it and painted the walls and ceiling. The then moved on to building new loft beds; Joan and I helped. Annika made dinner more times than I could count. It's almost done, pictures to come. About that time I started working on the greenhouse; more specifically the greenhouse roof that is made up of ten two foot by four foot skylights. The roof is pretty much done and I'll shift to finishing the walls and windows when we get back from LA. We made a LOT of sawdust this month. I hardly took any pictures and really didn't do much other work on the house and bike.