July 2017
Click on any photo for a larger print sized copy.
Feel free to share these photos, including re-uploading them to facebook, etc.
Blossom Music Center on the Fourth of July
We went to an orchestra performance at Blossom Music Center on the Fourth of July.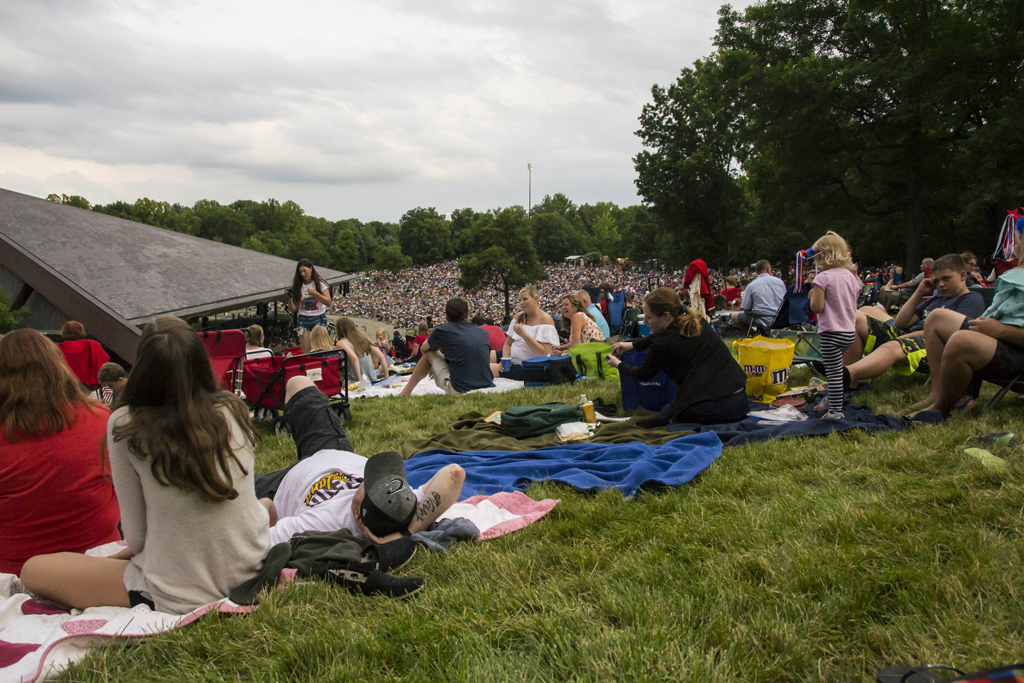 001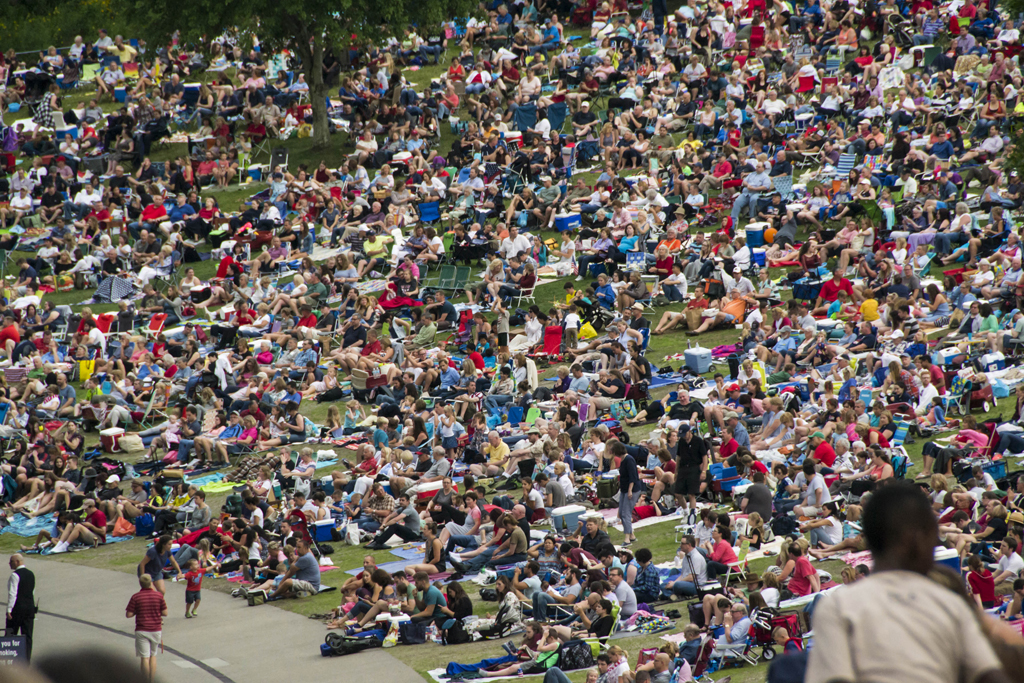 (woah that's a lot of people...)-Brigitta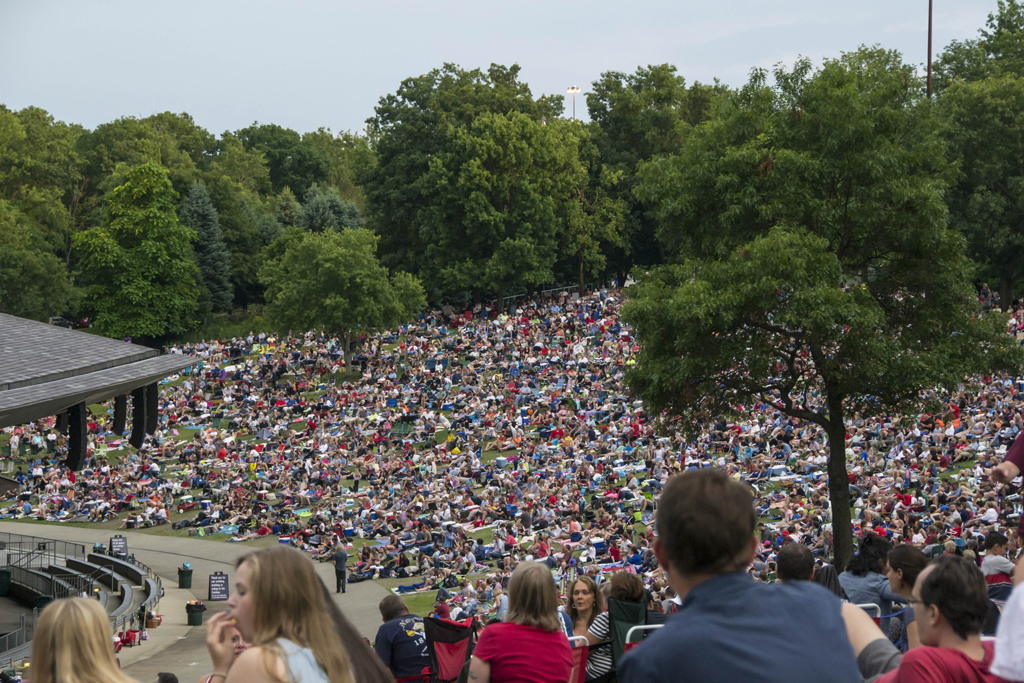 (EVEN MORE PEOPLE)-Brigitta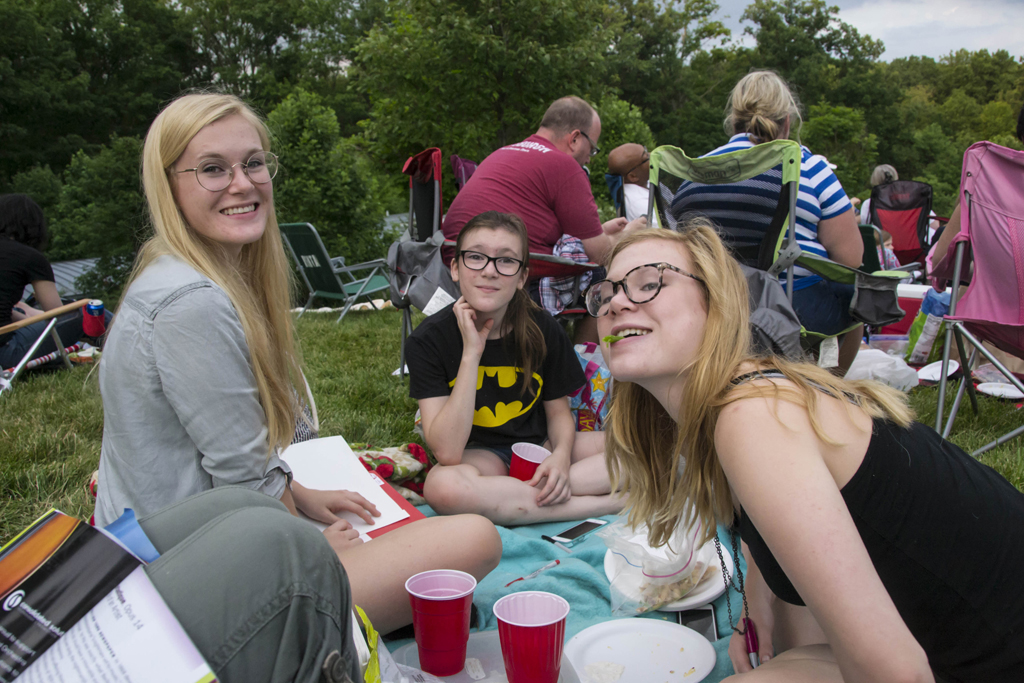 (hey look at this pea I'm eating)-Brigitta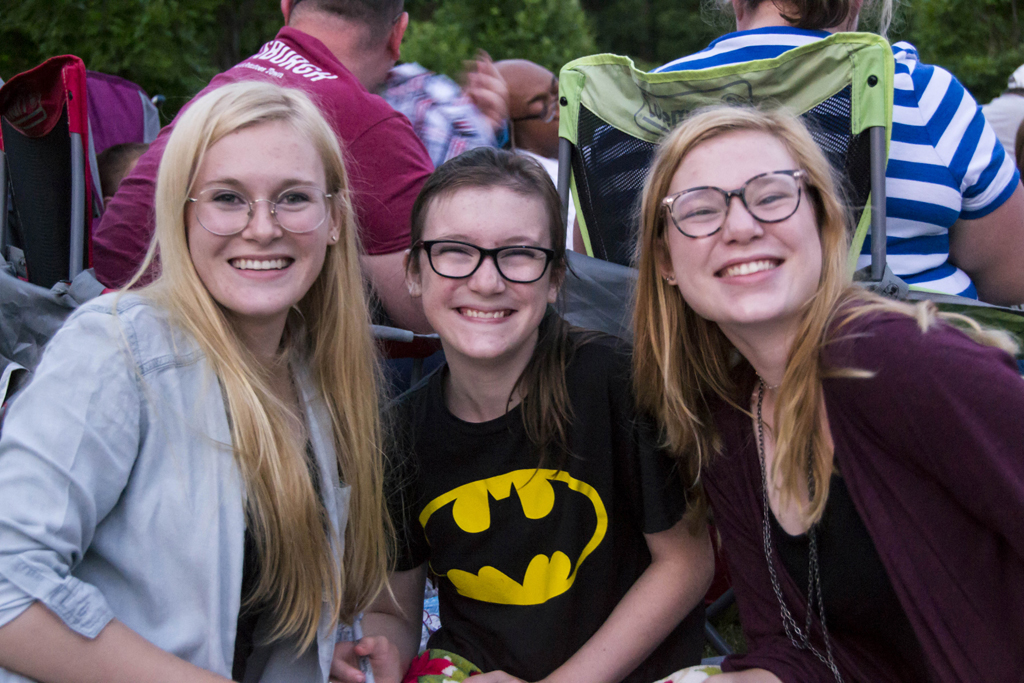 005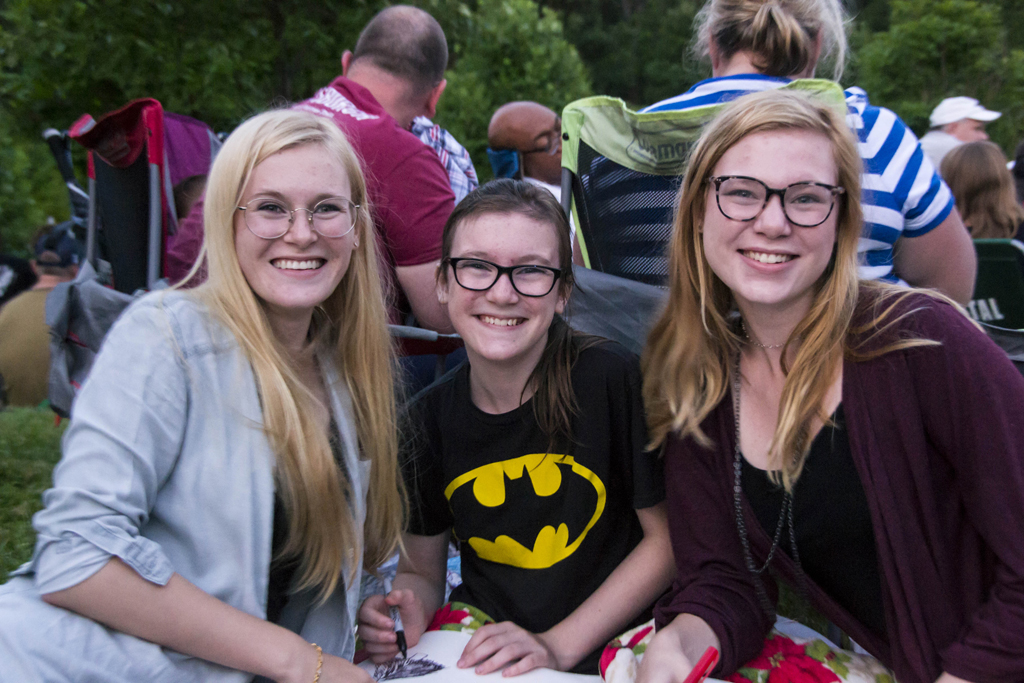 006
We were drawing an artistic representation of America. There was lots of junk food.
(mine had a bald eagle exploding out of a McDonalds logo) -Brigitta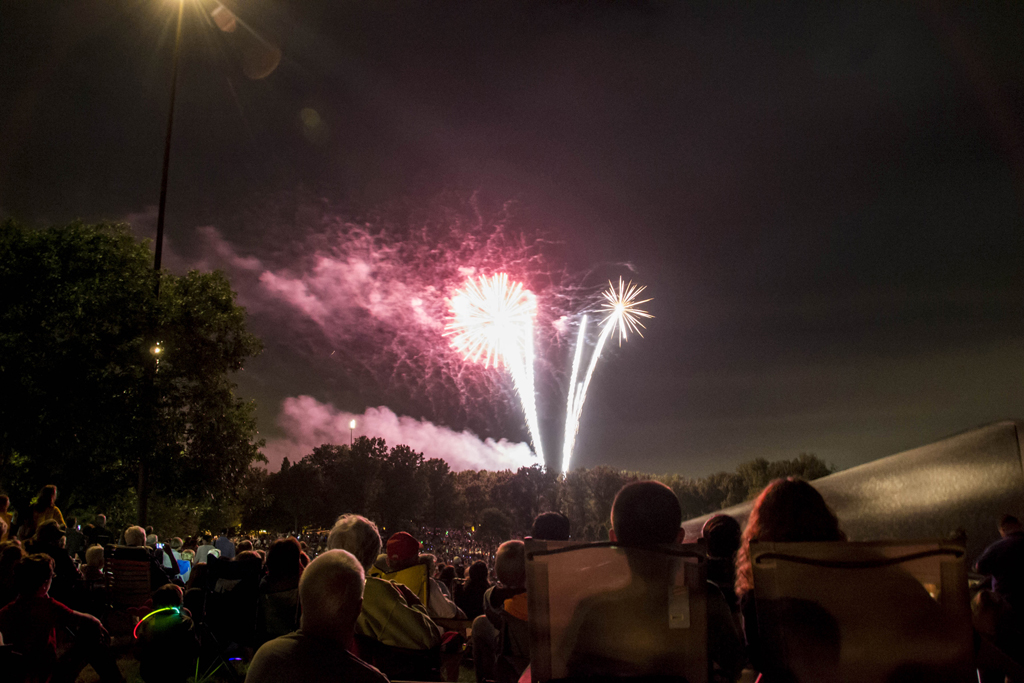 007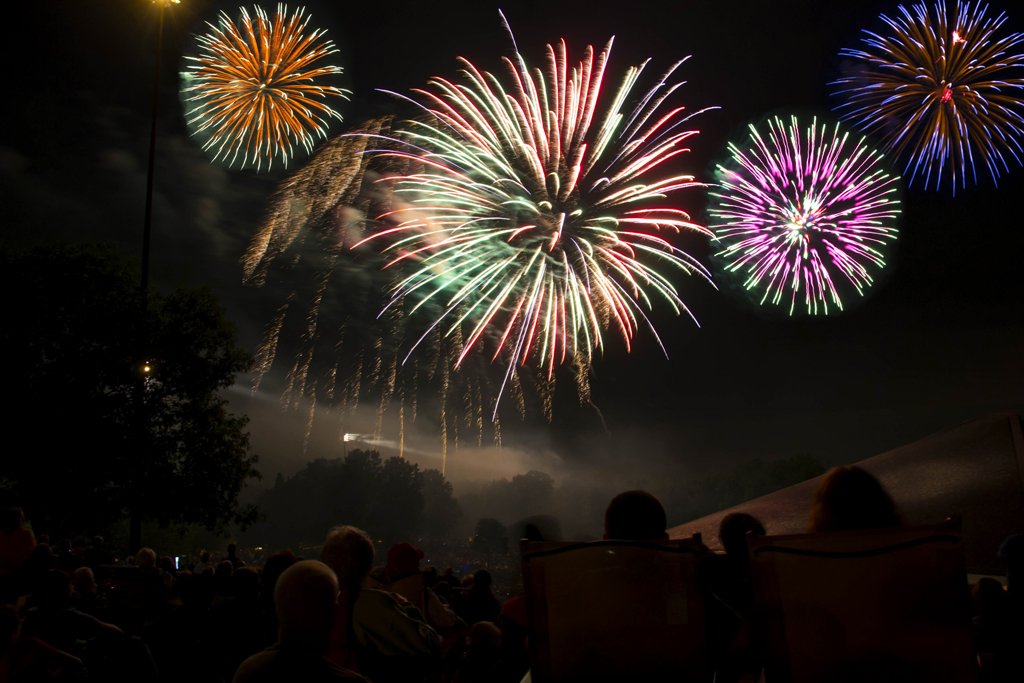 008
The German Family Society hosted the annual Jugendlager which is when Donauschwaben clubs from all over the country come together and their youth groups learn more about the culture and teach each other dances. Svea and Brigitta camped in the field next to the club with the rest of the groups. (the shirt that I drew won and was worn by everyone at the lager!)-Brigitta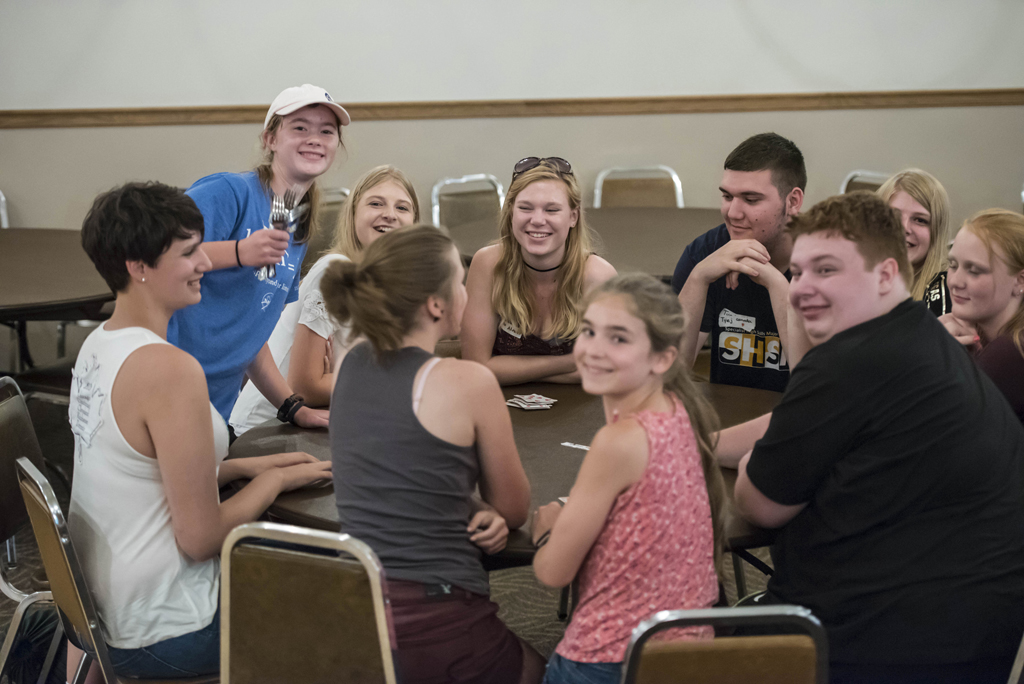 009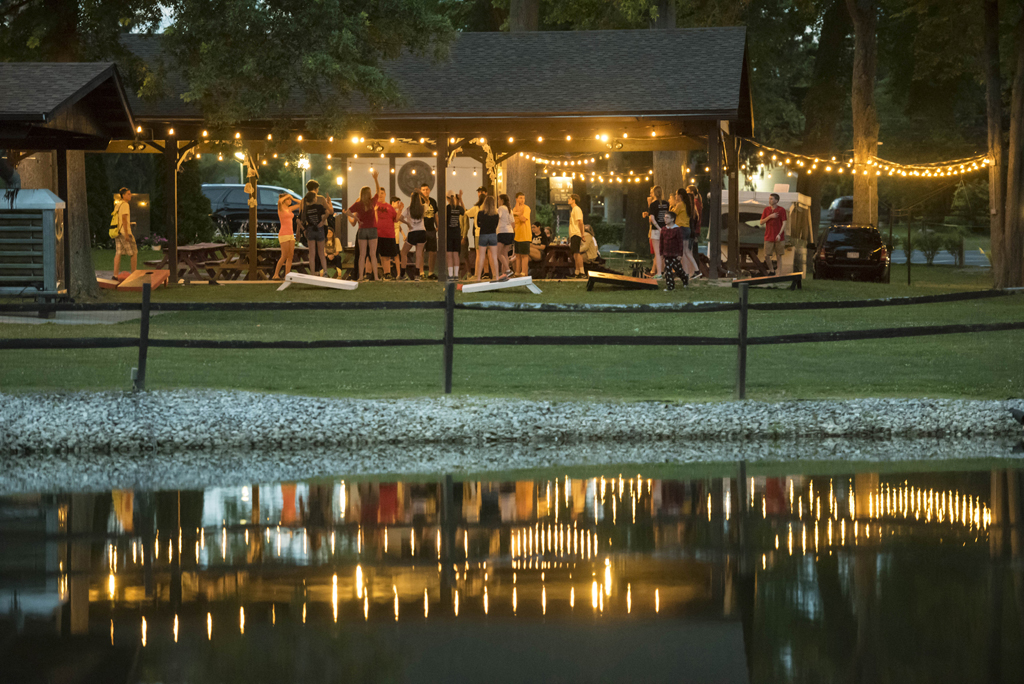 (du hast!)-Brigitta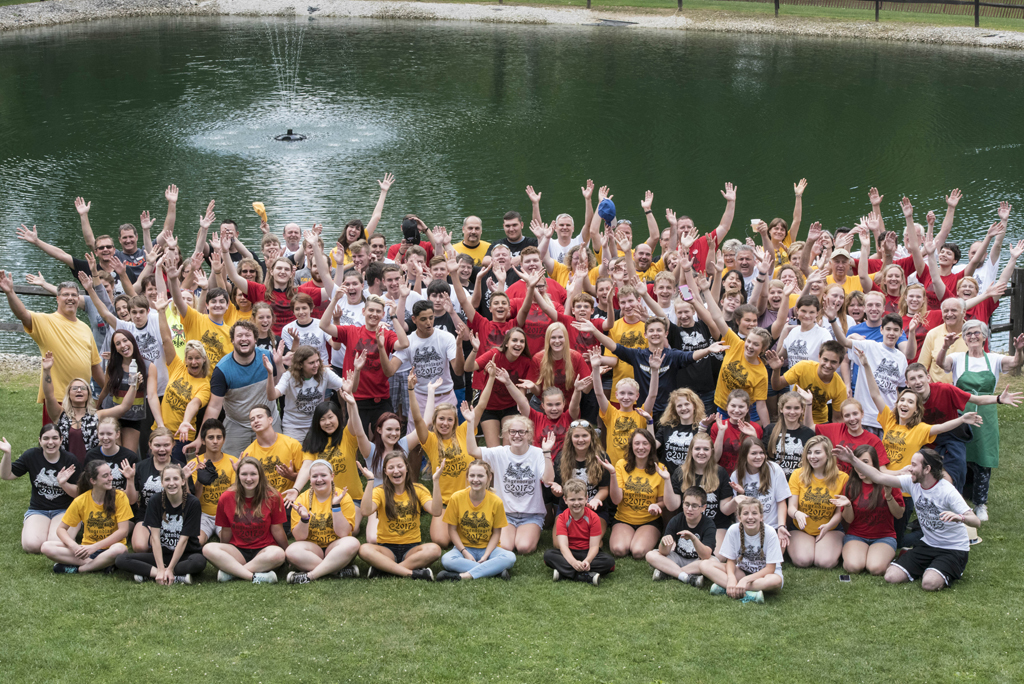 011
(I love my kids) -Dad
'kids' meaning just Svea -Svea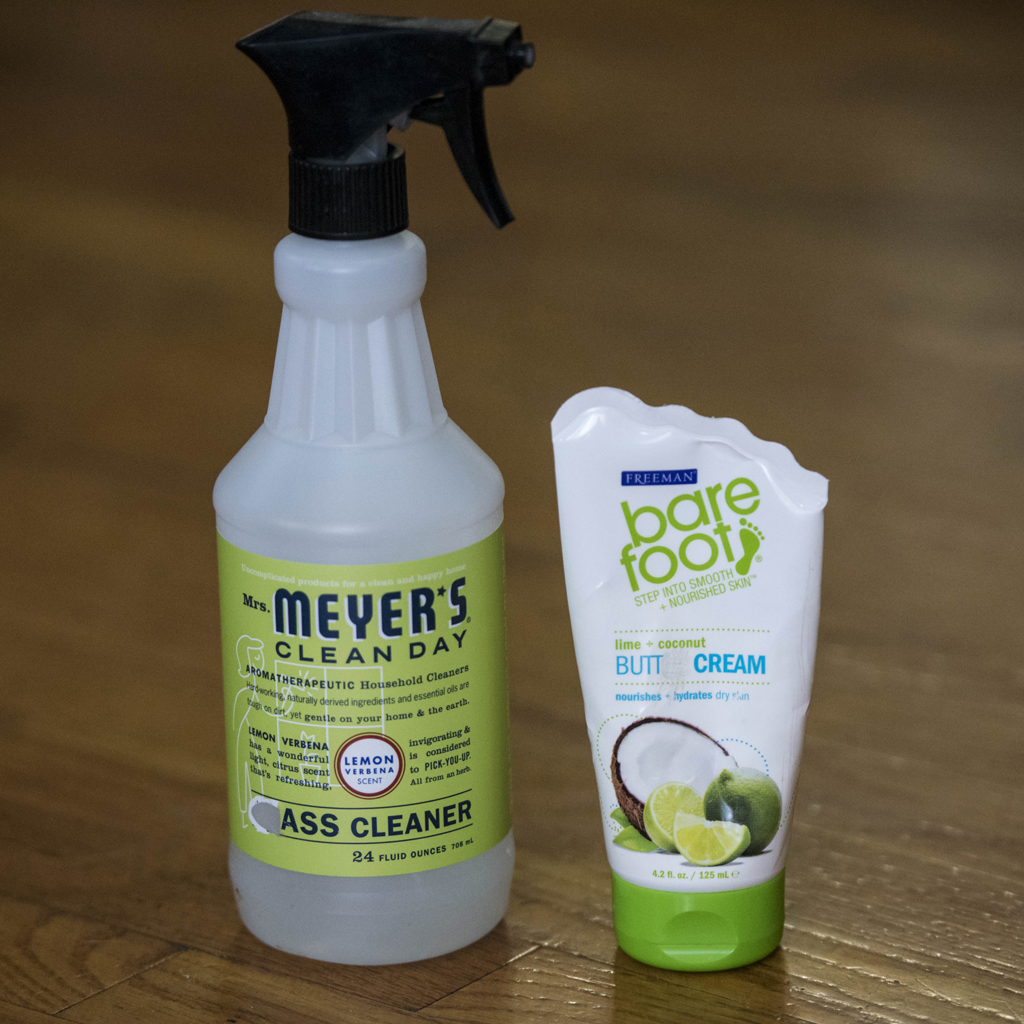 013
Over the past two weeks I've built a light diffuser frame that is now covered with Dacron aircraft covering/fabric on one side. The decorative verticals are made to resemble aircraft wing ribs. The upper-interior wall of our addition is set back to include 28 four foot long T-8 florescent tubes on three switches. With bare bulbs, it's like a 24' triangular sun up there. This has been the plan since we started the addition years ago, but I wasn't sure if wanted a simple stick framework, or if I wanted to devote the time and labor to build sculptural tribute to my love of aviation. Note that the ribs are doubled up in two places; this is so I can remove one panel to replace tubes. One side is now complete, and the other side (kitchen) is in progress.
We decided NOT to install central air. The expense to install, maintain and run, just doesn't seem worth it. Our garage sale window units get the rooms we need down to comfortable levels without unnecessarily cooling the entire house. We think we simply open windows more often than we would with central air. The reliability of every central air conditioning system that we researched was not encouraging. Our old garage sale window units are self contained wich makes them more reliable at 10-20 years old than any new central system. We plan on installing through-the-wall units next summer. They will be permanently installed in each room for about half the cost of a central air system.
Joan and David re-installed the insulation in the ceiling to create a 3" air gap instead of a 1" gap that created some condensation.
Joan and David installed a corrugated galvanized metal ceiling. It's pretty radical, but we love the industrial look. It's also pretty durable, fire-proof, waterproof and easier to install than perfecting a big drywall ceiling.
Svea's Room - Svea has built a finished bedroom in our unfinished basement. At this point it's not quite done, but she has non-cement block painted walls, a new floor, electrical and has been sleeping in her new room. She is working on a closet, baseboards and is about to install a new light.
Joan and the Girls assembled plain "ready to assemble" white cabinets. The new kitchen will have only base cabinets and an island with a stainless steel tool chest for utensils.
Joan and David finished the electrical in the porch and David finished running an additional line to the garage central saw table.
David also repaired electrical in the garage and finished the lines to the observatory and Svea's room.
Joan managed to find Corian color rejects for about 17% of retail, if we bought the entire lot of 7 sheets (30" X 144" X 1/2"). They are a lovely sparkly-dark grey and we will have plenty enough for the old and new kitchen, pantry, backsplashes, window sills, coasters and anything else we might dream up.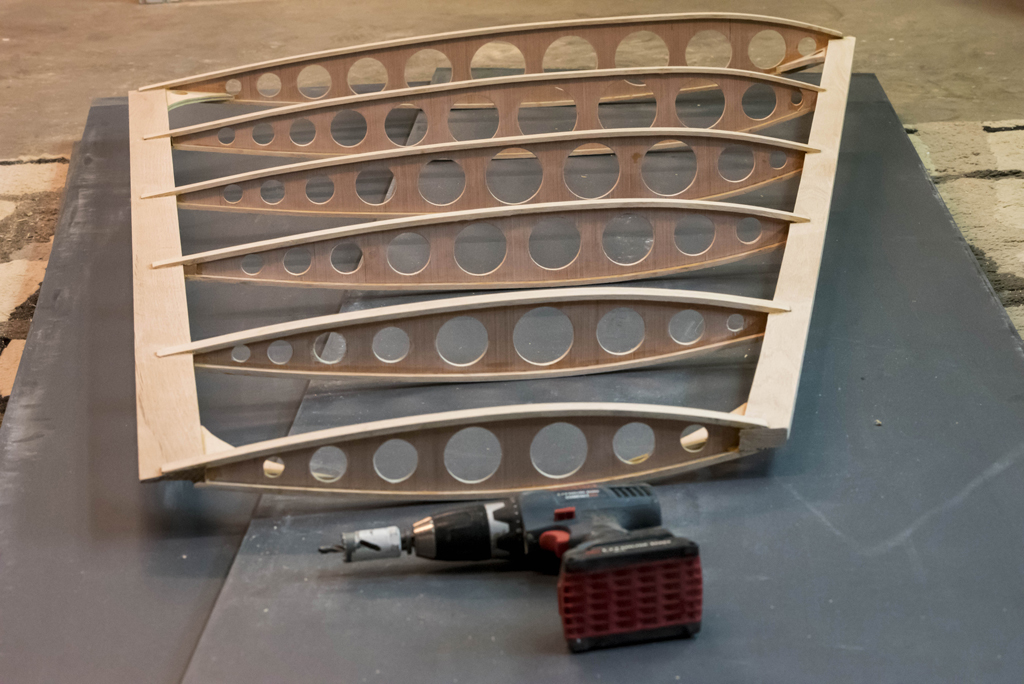 012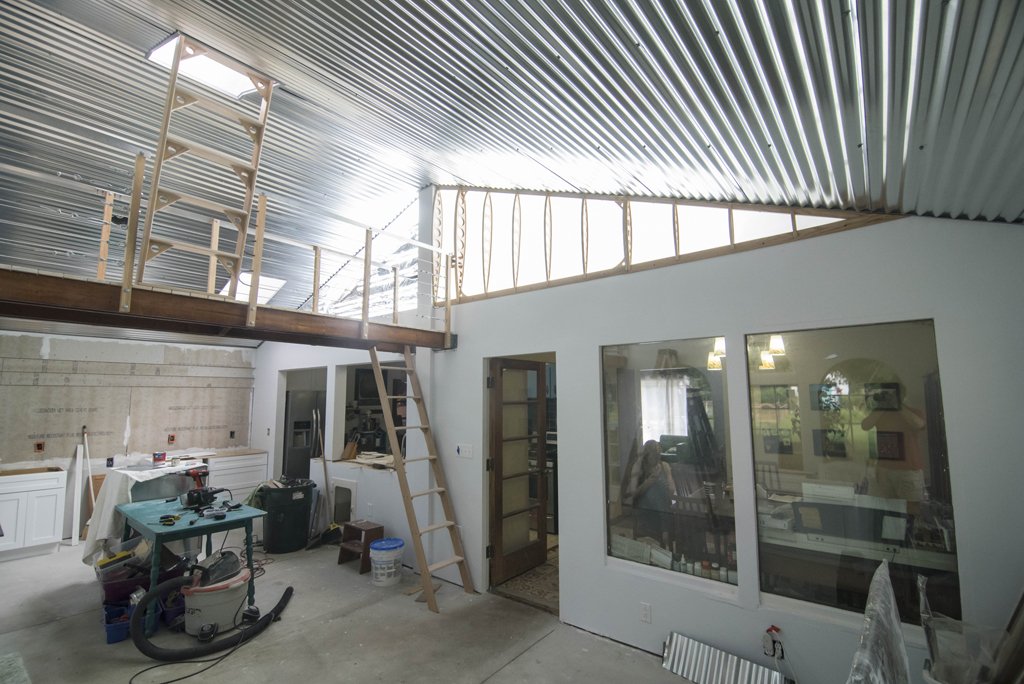 014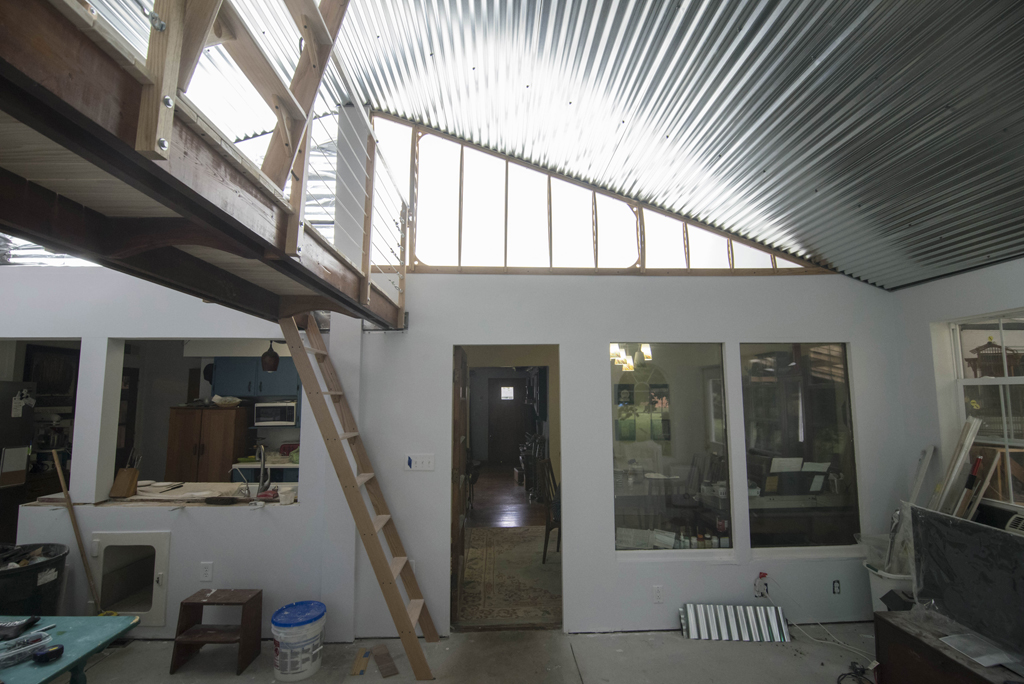 015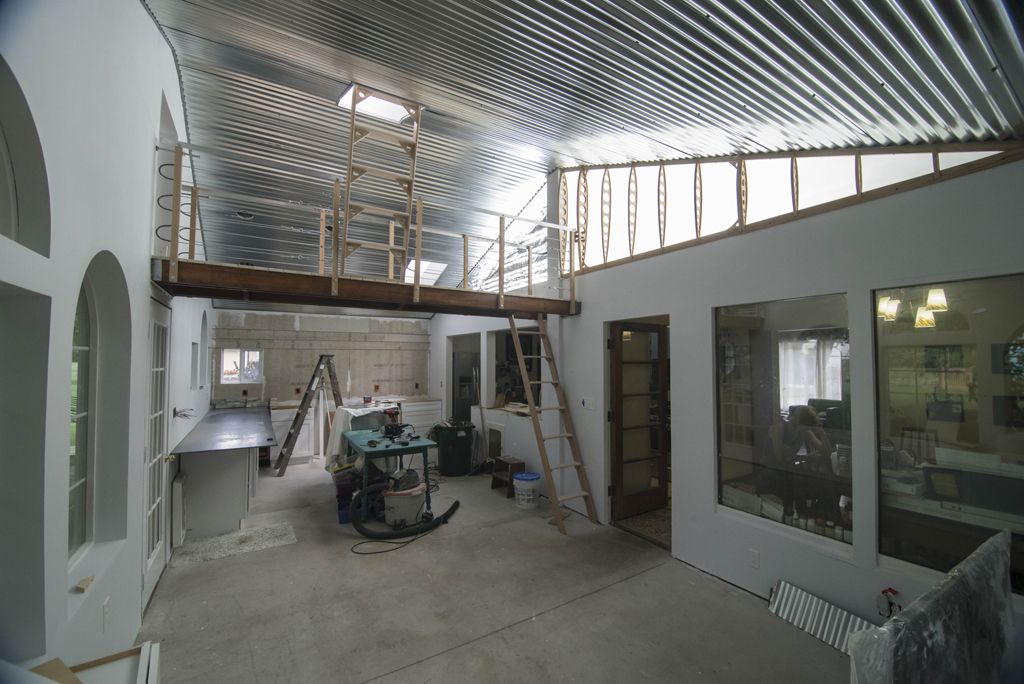 (guys look how shiny our ceiling is.)-Brigitta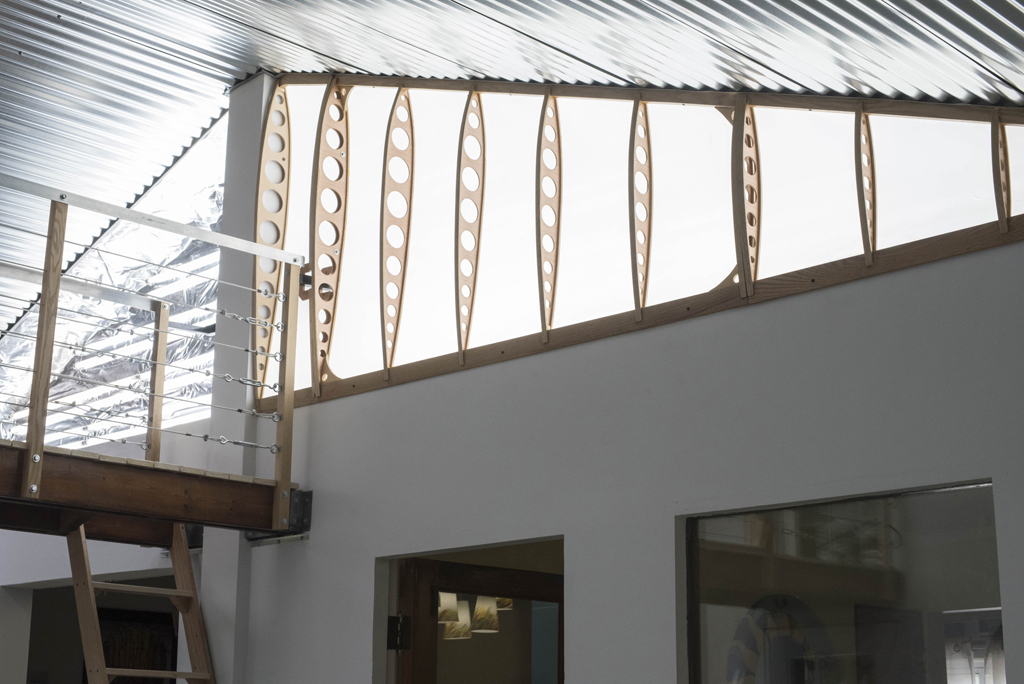 017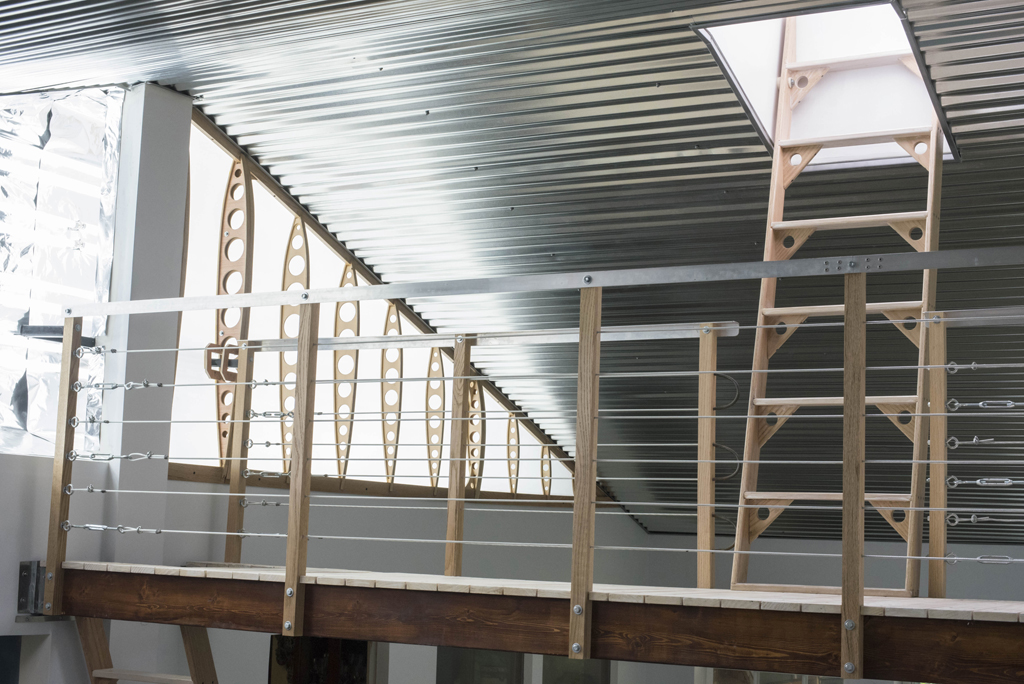 018
019
020
021
022
023
024
025